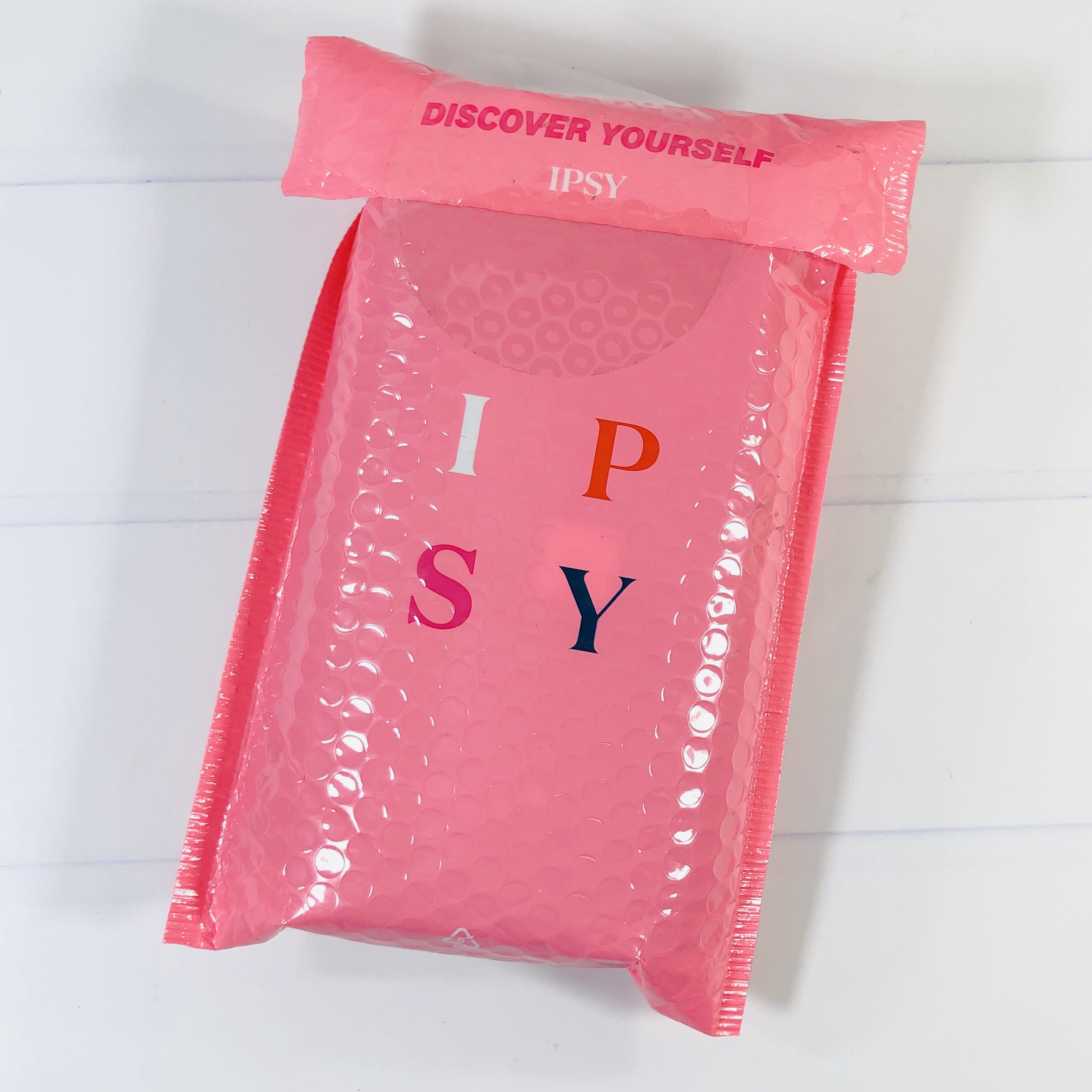 Ipsy is a monthly beauty subscription. You get five makeup, beauty, skincare, and hair care items in a cute bag for $12 a month! It's the most popular subscription box and a great way to sample new colors and beauty brands that you may have never heard of, as well as some of the bigger names. Ipsy also offers a Glam Bag Plus for $25 a month. They have just launched Refreshments and in February they are rolling out the quarterly Glam Bag X.
There are many bag variations every month for Ipsy – log in to your account to check out how-to videos and tips for your products.
IPSY was founded on a singular mission: to inspire individuals around the world to express their unique beauty. Everything we do is to support you on your journey to self-discovery, so you'll feel confident letting your unique beauty shine every day.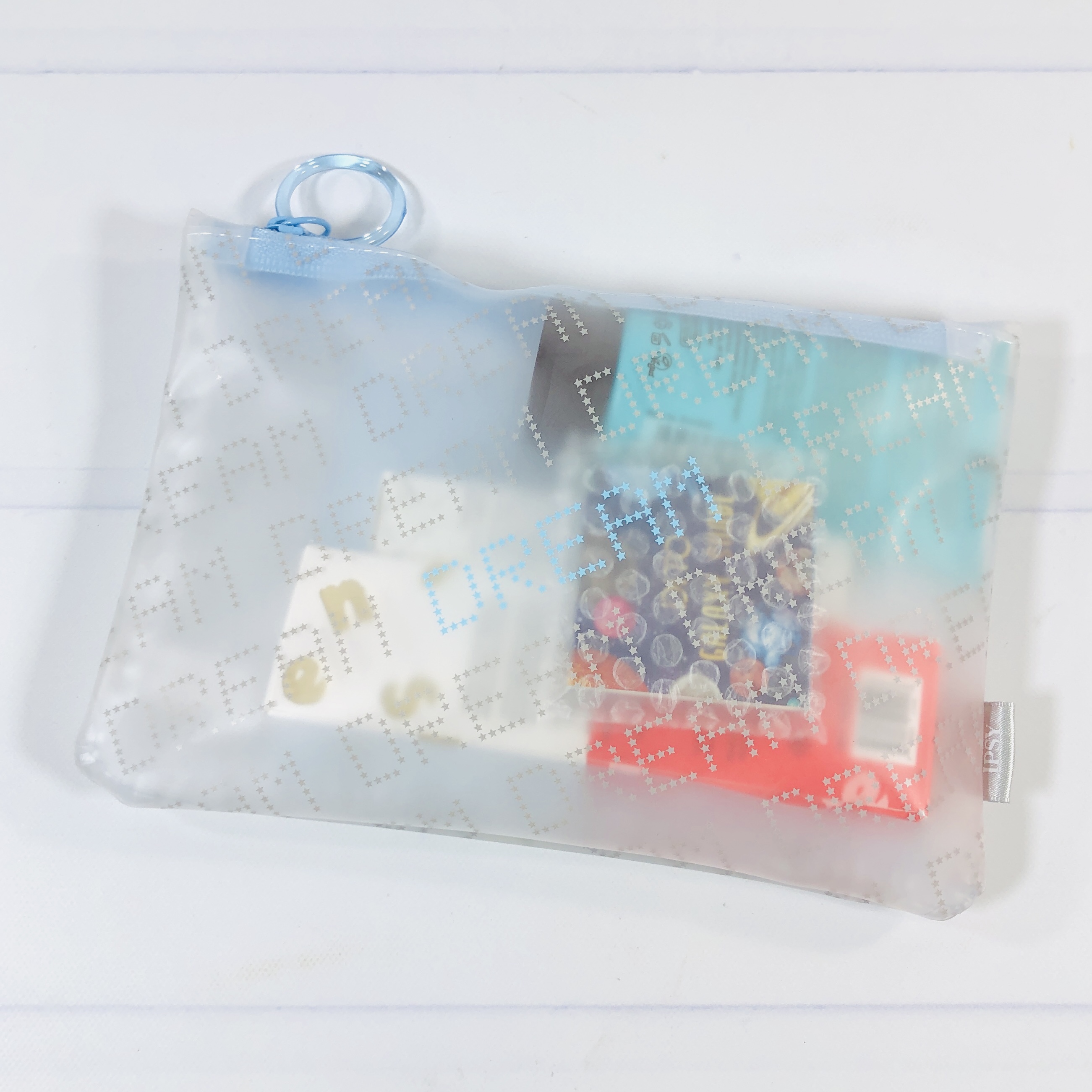 Most of my items were inside the cute makeup bag but make sure to double check the mailing bag, sometimes larger items (like makeup brushes) can be found there.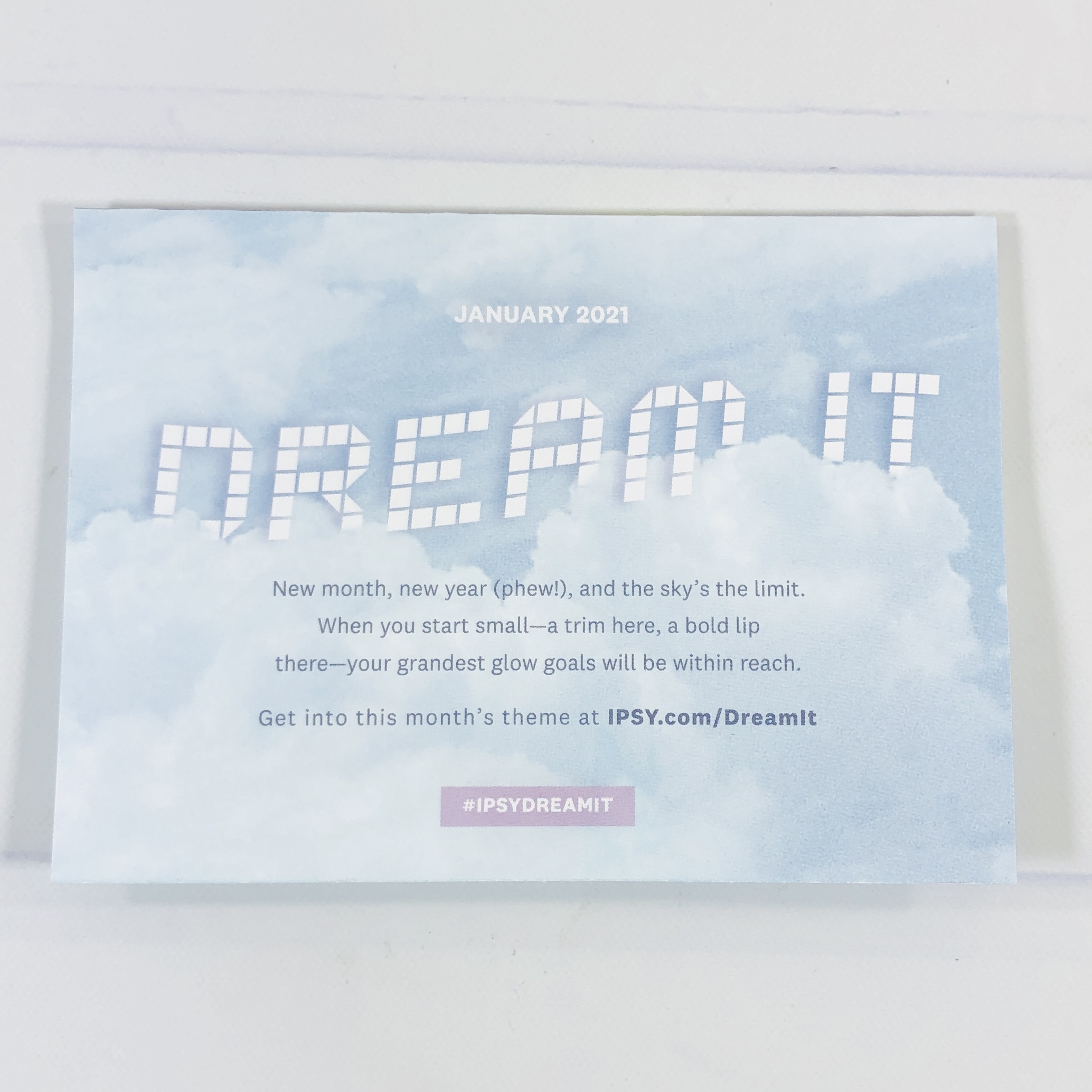 The theme for January is Dream It!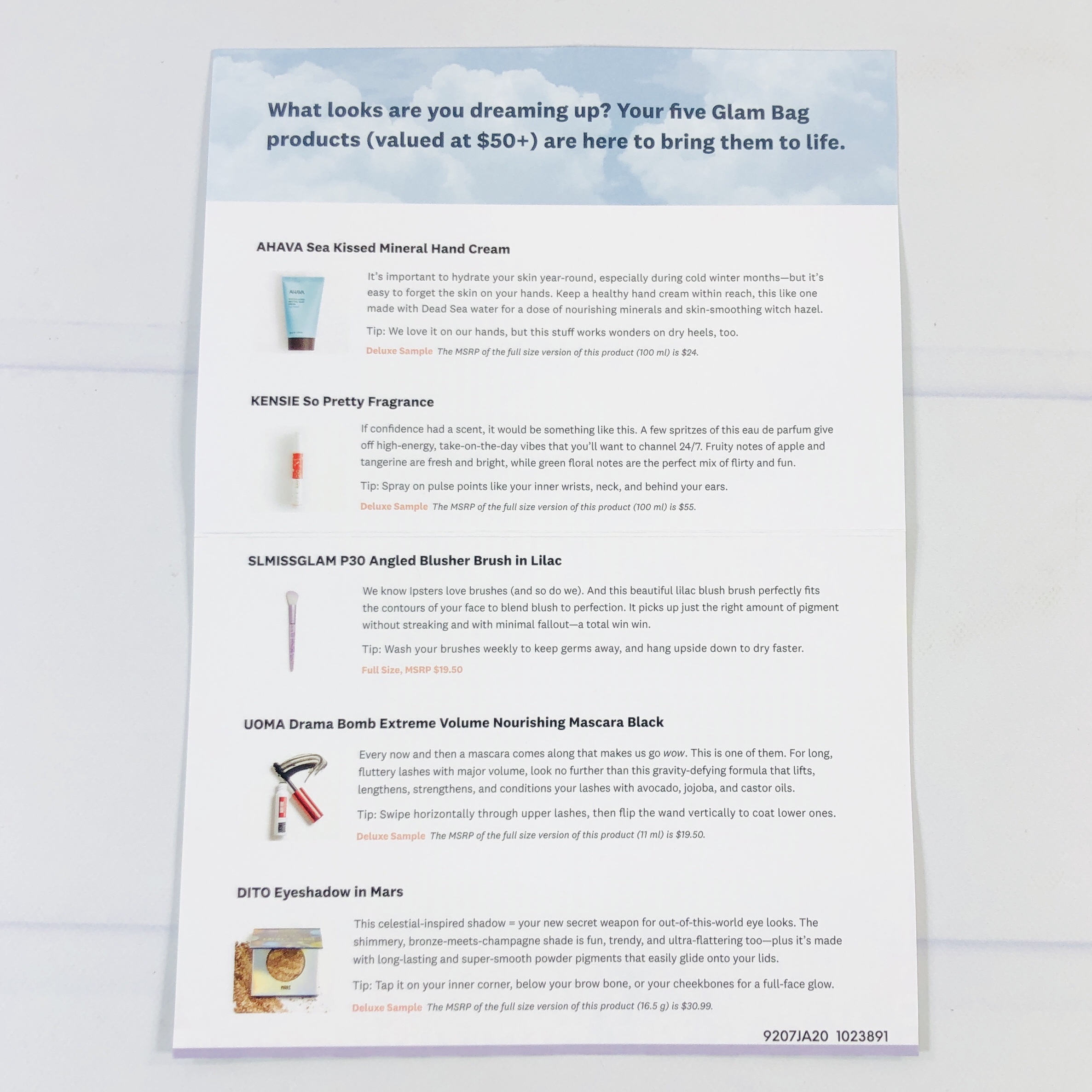 Inside Ipsy listed my 5 products and gave a brief description, plus it had the MSRP for the full sized product.
The back of the card discussed Ipsy Refreshments, a new line of everyday basics like face wipes and hand lotion.
Don't forget that you can rate your items and you earn bonus points when you do that, so you can get additional products in your bag. All subscribers now have the chance to pick a product for their next bag – just log in on choice day and pick one!
Ipsy Glam Bag The bag this month is see-through plastic so it should be easy to keep clean, just wash it in the sink. It has the word DREAM all over in silver letters and then the word is in sky blue in the middle of the bag.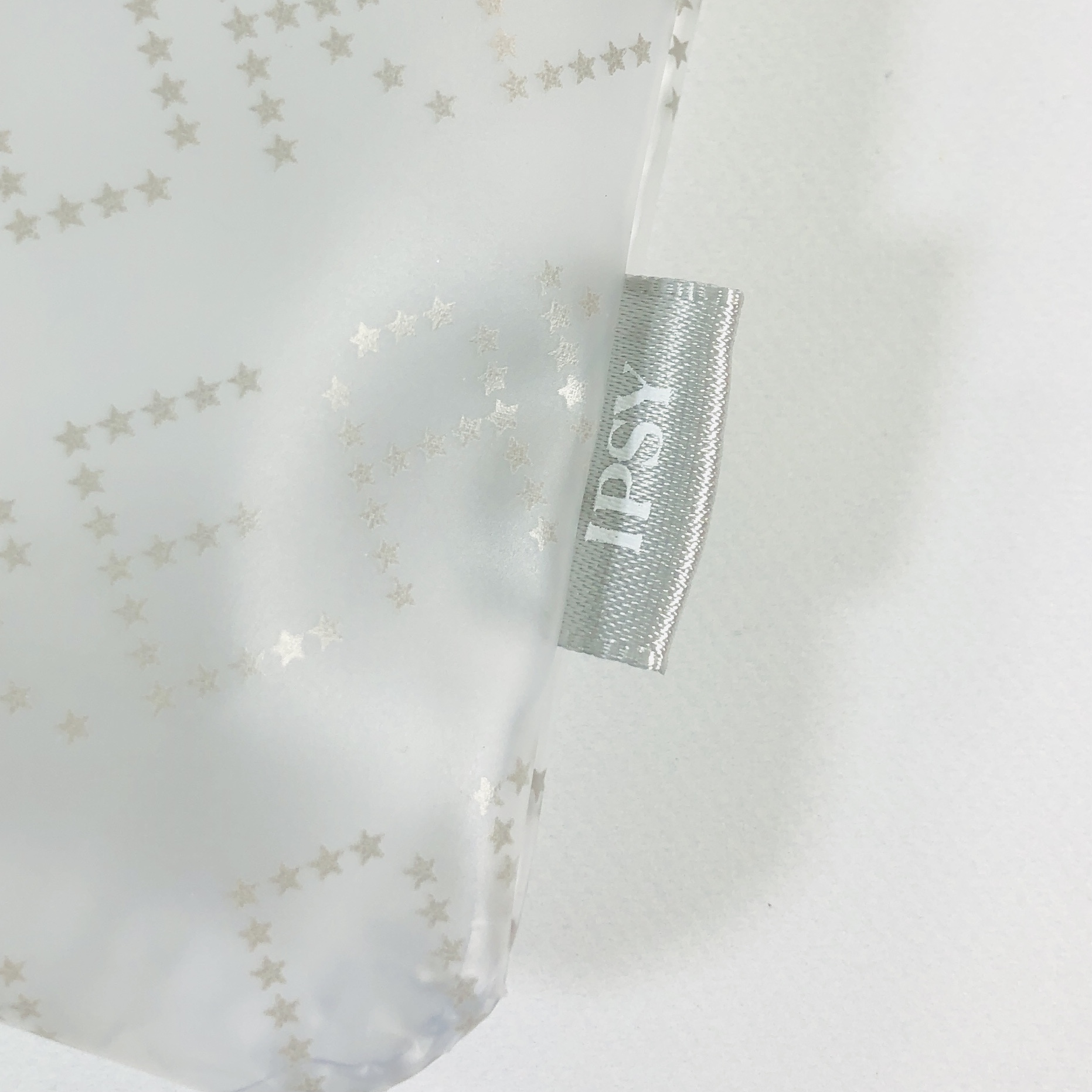 The Ipsy brand name is on a tiny tag on the side.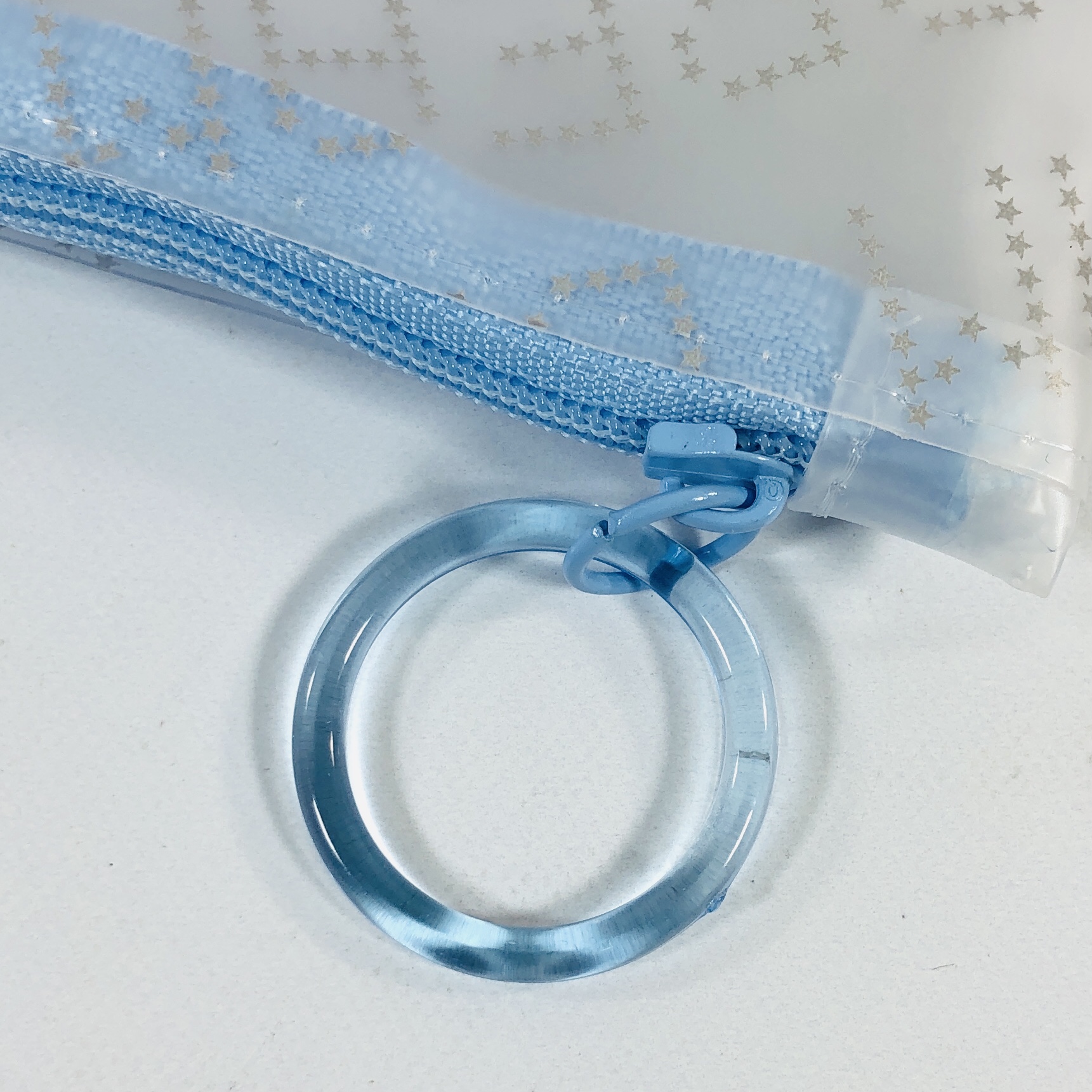 The zipper and pull are also sky blue.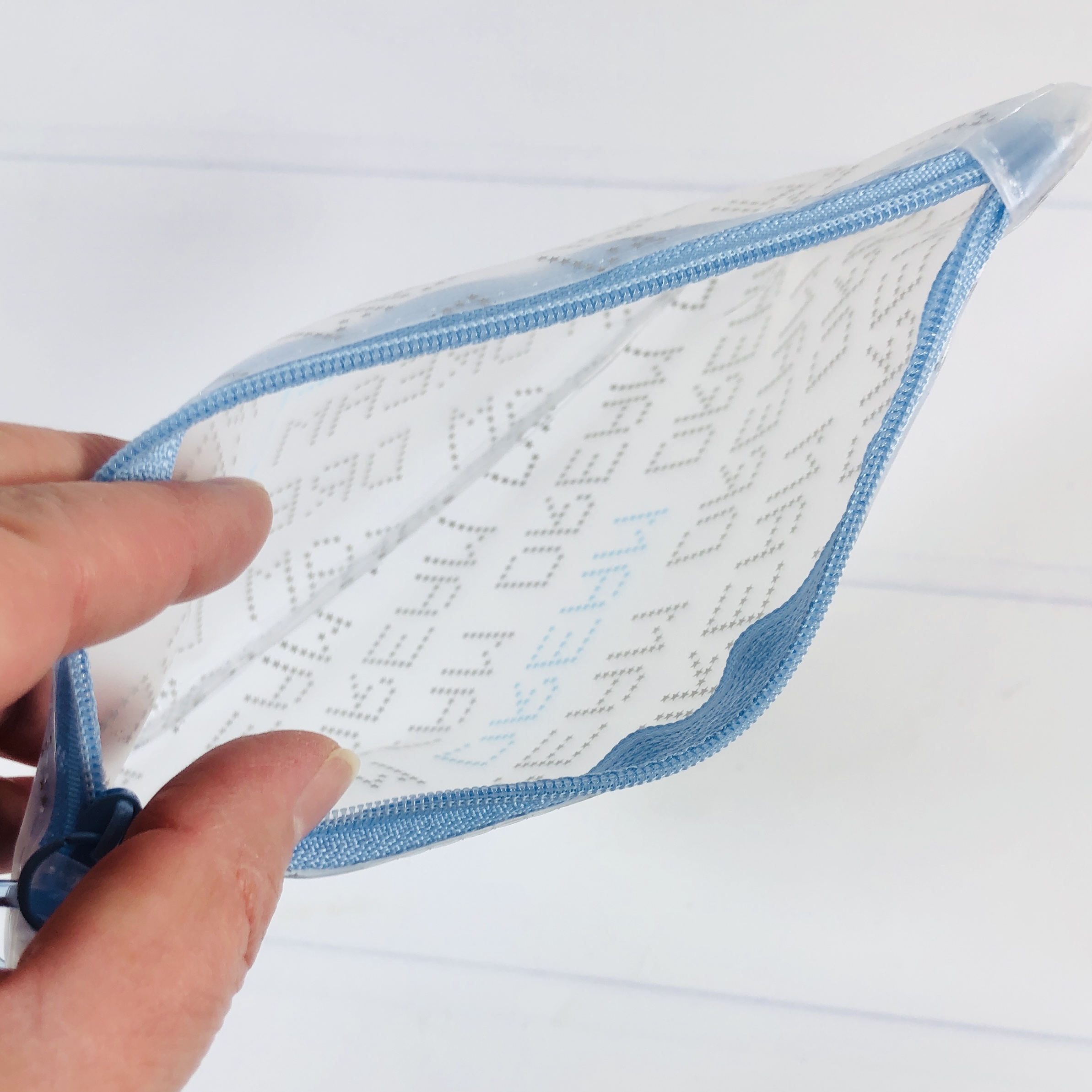 There are no pockets on the inside.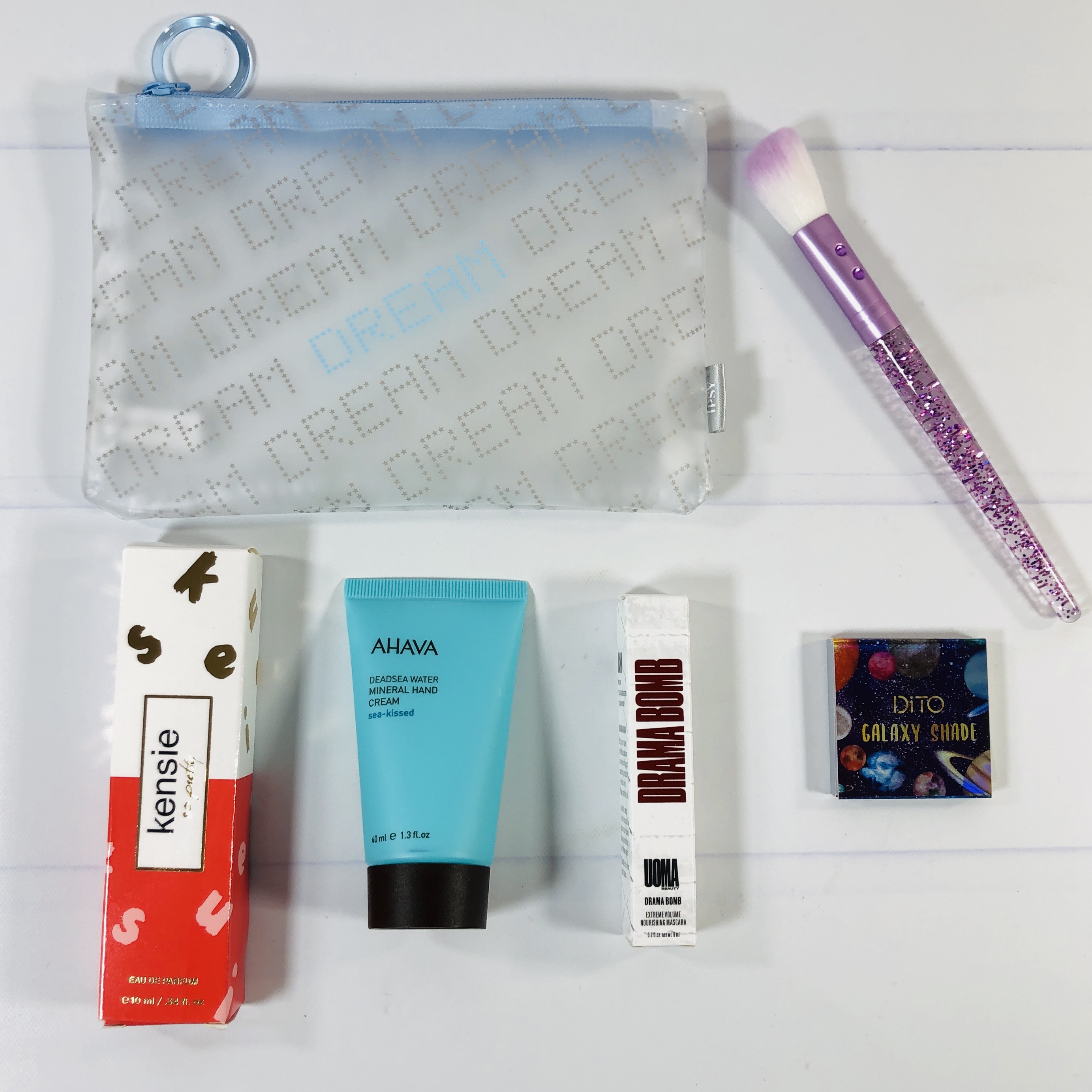 Some of the items came in their own boxes.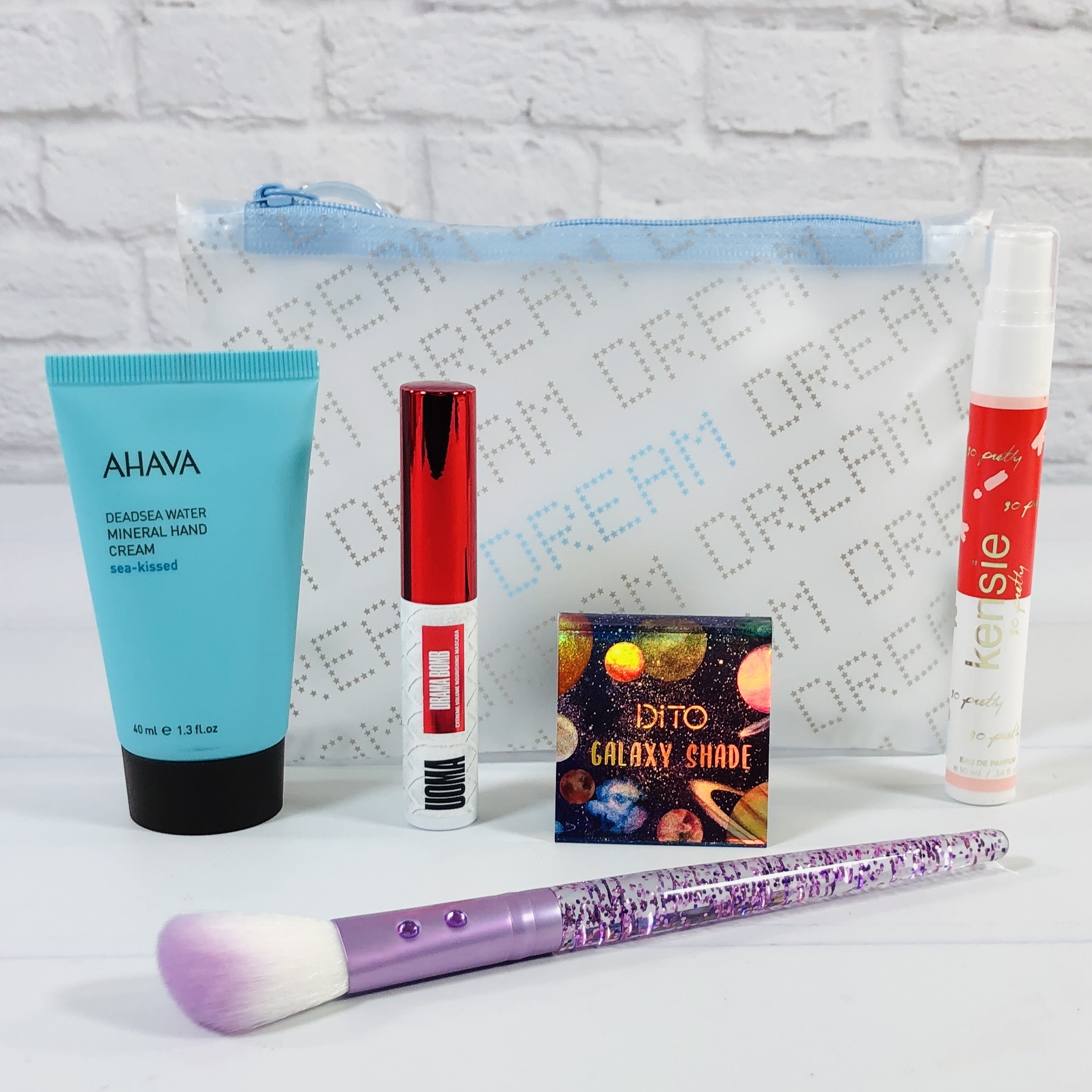 Everything in my box! You can find instructions for use and ingredients on the Ipsy app and website.
Kensie So Pretty Eau De Parfum ($5.50) I love to try different fragrances and the sample size is very generous. There was a coupon code included for a purchase at the Kensie website. The scent notes include apple, tangerine, green florals, and musk. It smells similar to other floral sweet musky scents, has a young woman vibe, and isn't too strong or long lasting. Perfect for the office or for every day wear.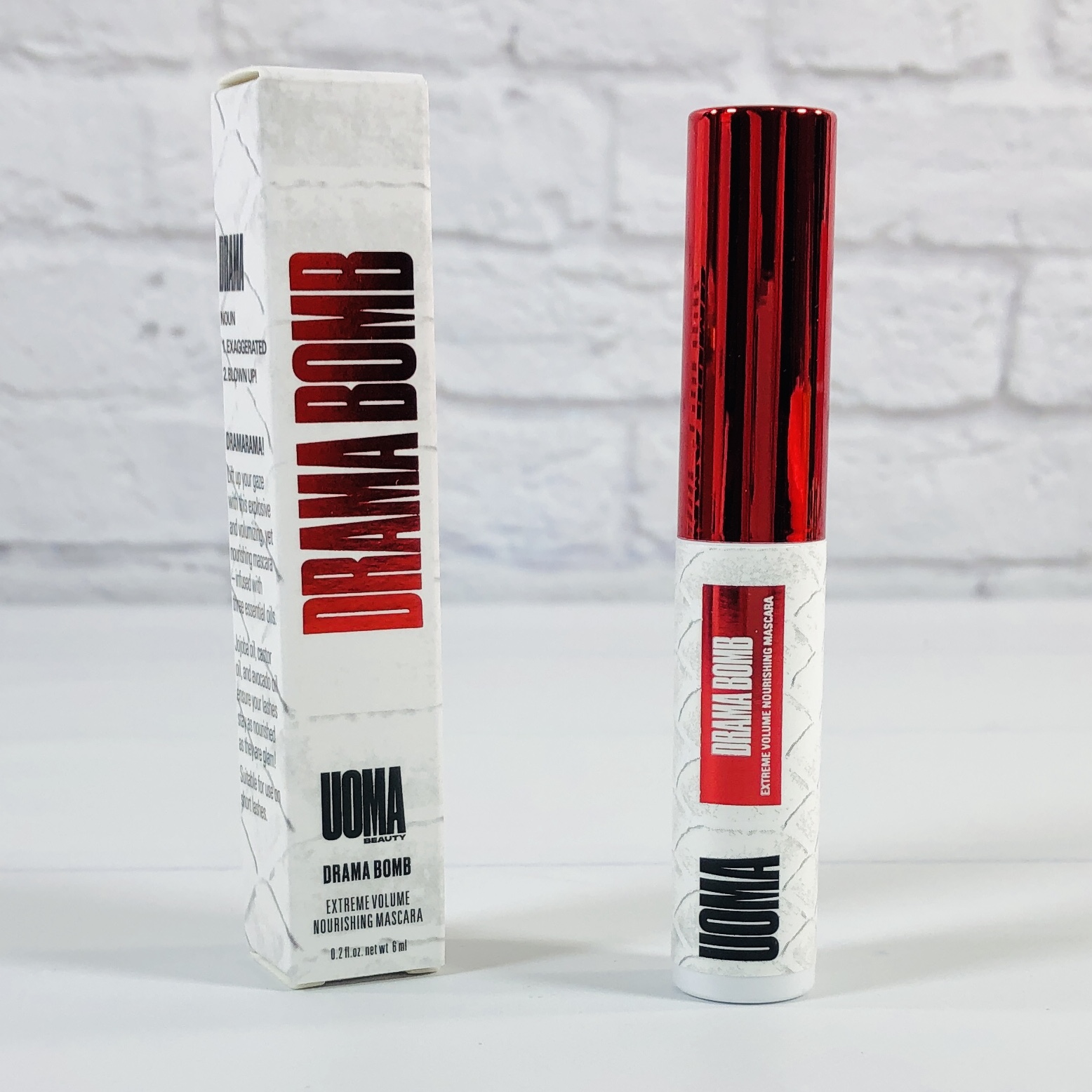 Uoma Drama Bomb Extreme Volume Mascara in Black ($19.50 for full size, maybe $5 value?) is a mascara from Italy that is supposed to lengthen lashes and nourish them with jojoba and castor oil.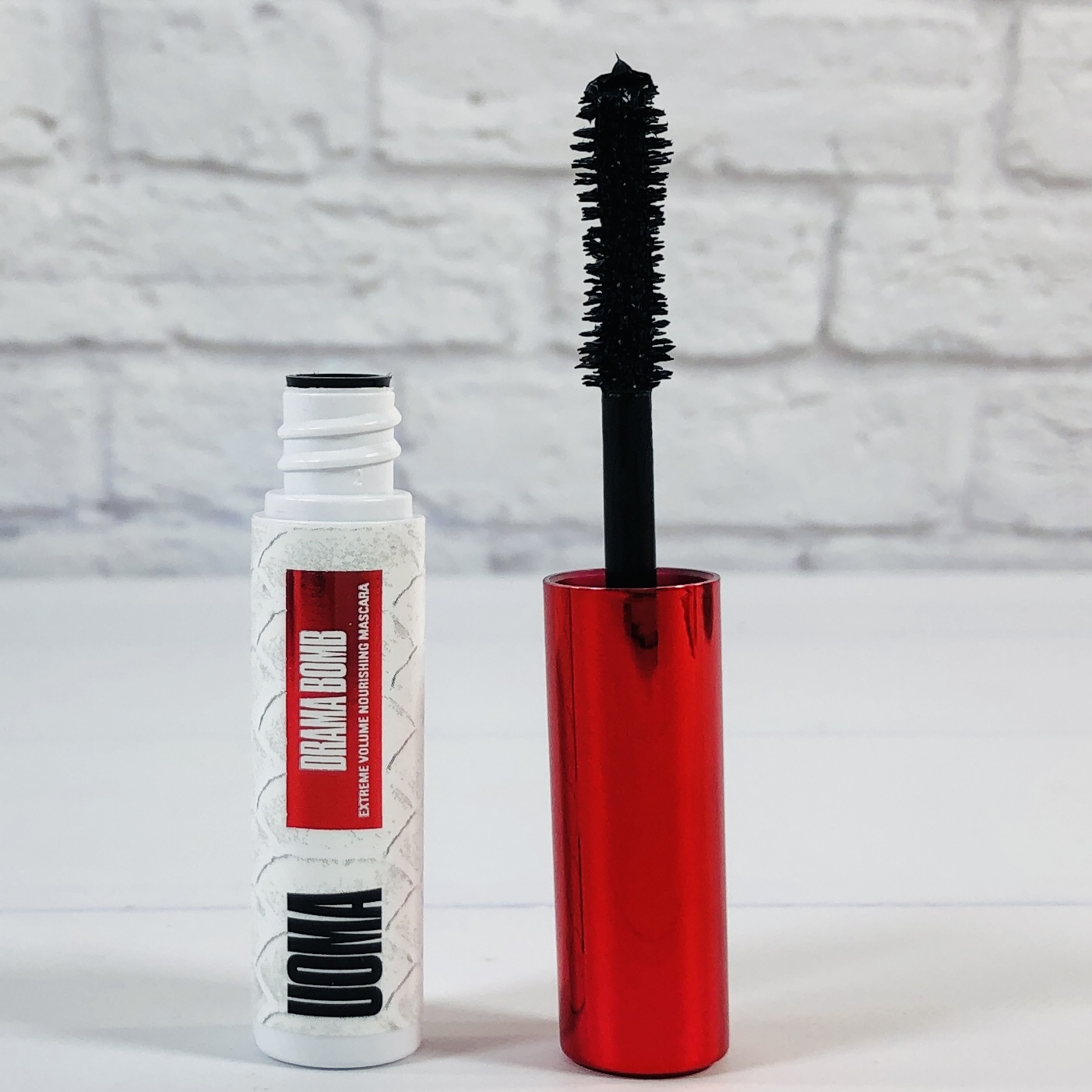 I have very short lashes and while this helped them to show up, it was hard to get the bushy brush so close the the base without poking my eyeball. It was also scented with unisex perfume, I am pretty sure I have that exact scent in my collection so I guess I can match my mascara with my fragrance. The performance was fine, no racoon eyes at the end of the day.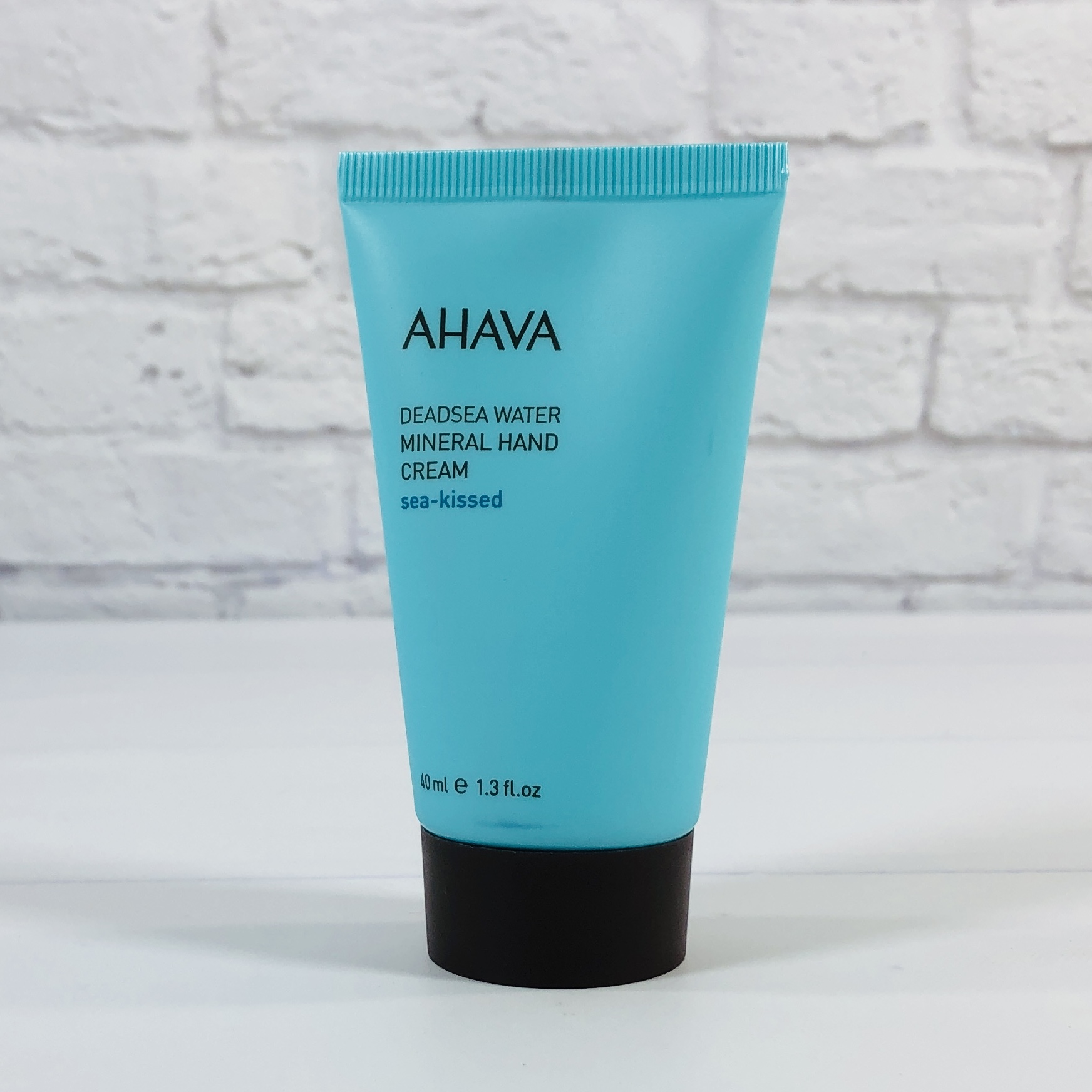 Ahava Sea Kissed Mineral Hand Cream ($9.60) A hand cream is very useful not only in winter but year round. This one doubles as a foot cream, but make sure to pair it with some socks.
It's made in Israel with Dead Sea water and had glycerin and beneficial minerals. It has a sunny scent and the dimethicone leaves behind a slick feeling on the hands.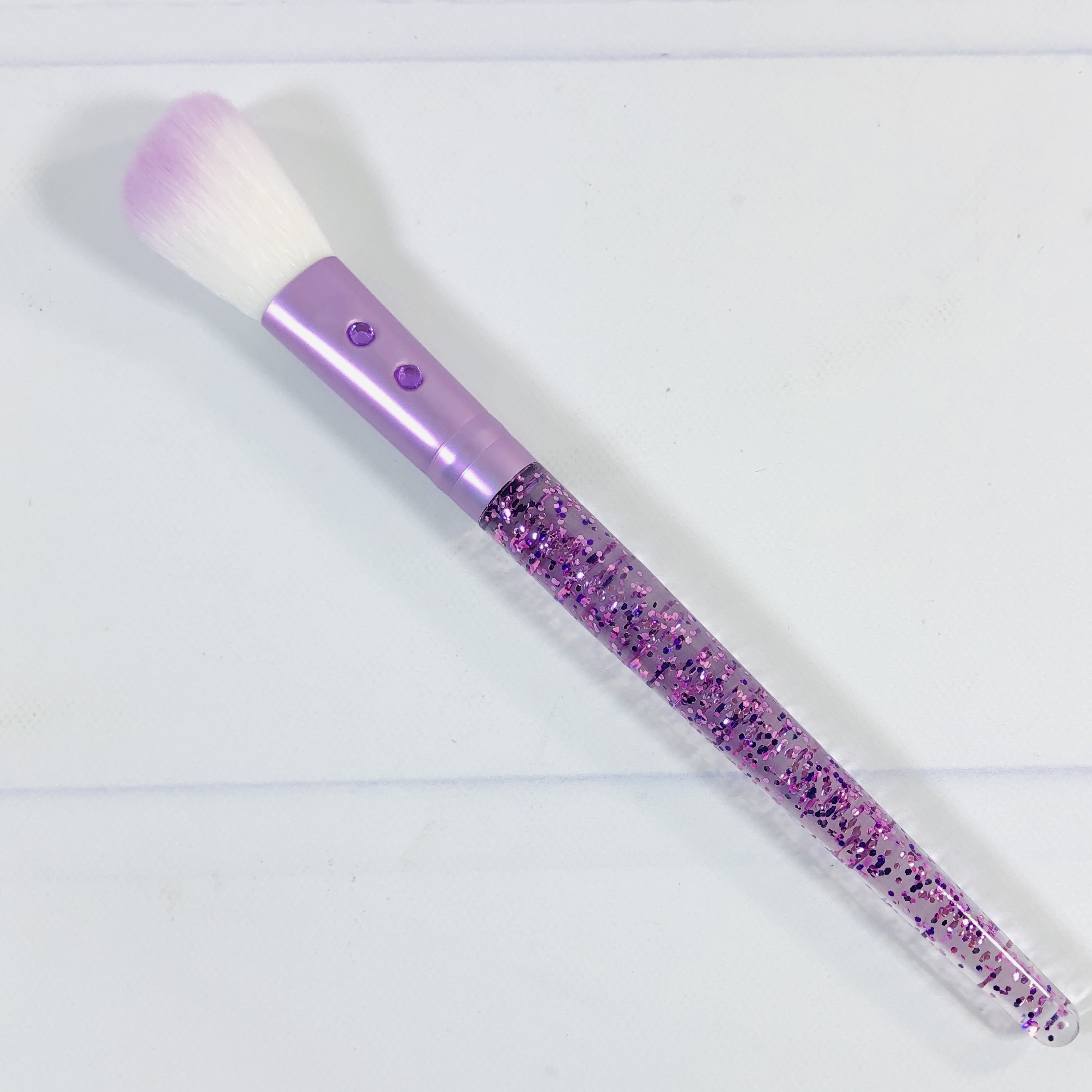 SLMISSGLAM P30 Angled Blusher Brush ($19.50 listed value) Every month subscribers get to choose a product for their bag and I went with this adorable girly brush because it's purple and there's glitter involved.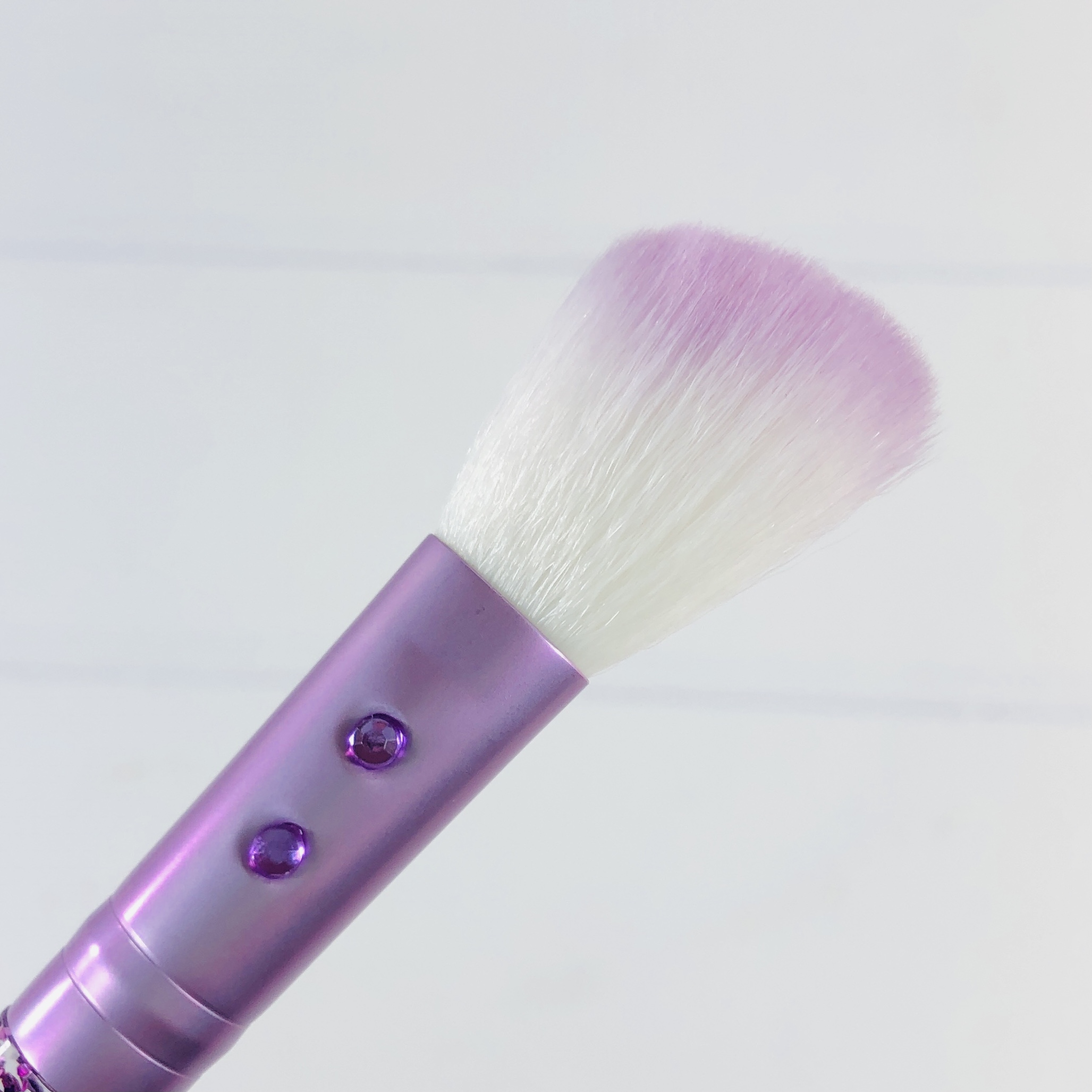 There's also these cute little "gems" and even the bristles are tinged with purple at the top. The brush is very soft and even though it says it's meant for blush, I've been using it to apply highlighter. I have a small blush that came in another subscription box that doesn't work with my other brushes so I will make sure to pair it with that product too since I think it will just fit in that small compact.
DITO Eyeshadow in Mars (Buy an 18 shade palette for $30.99, $1.72 value?) is a shadow single from a palette that is inspired by the planets.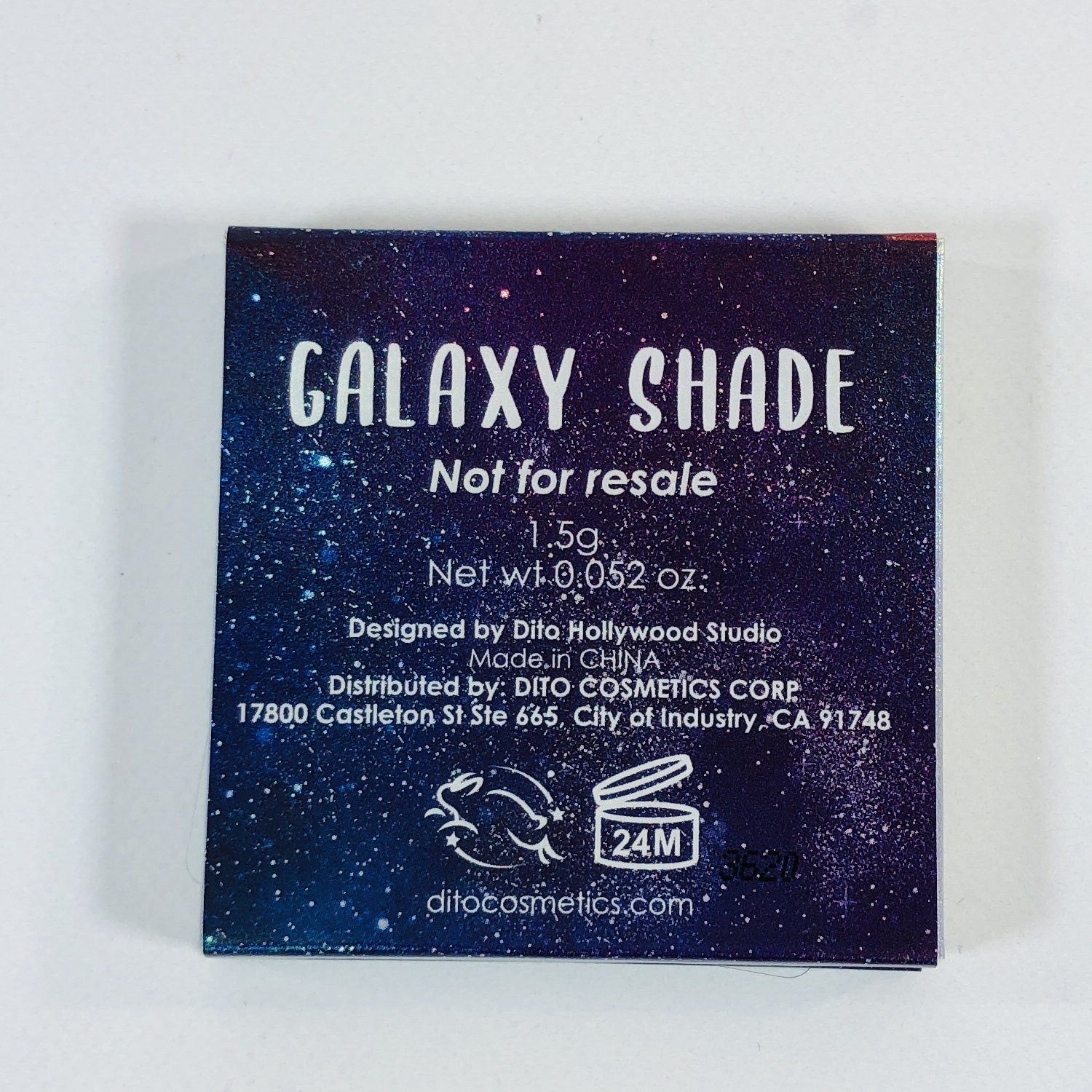 The formula is vegan and cruelty-free.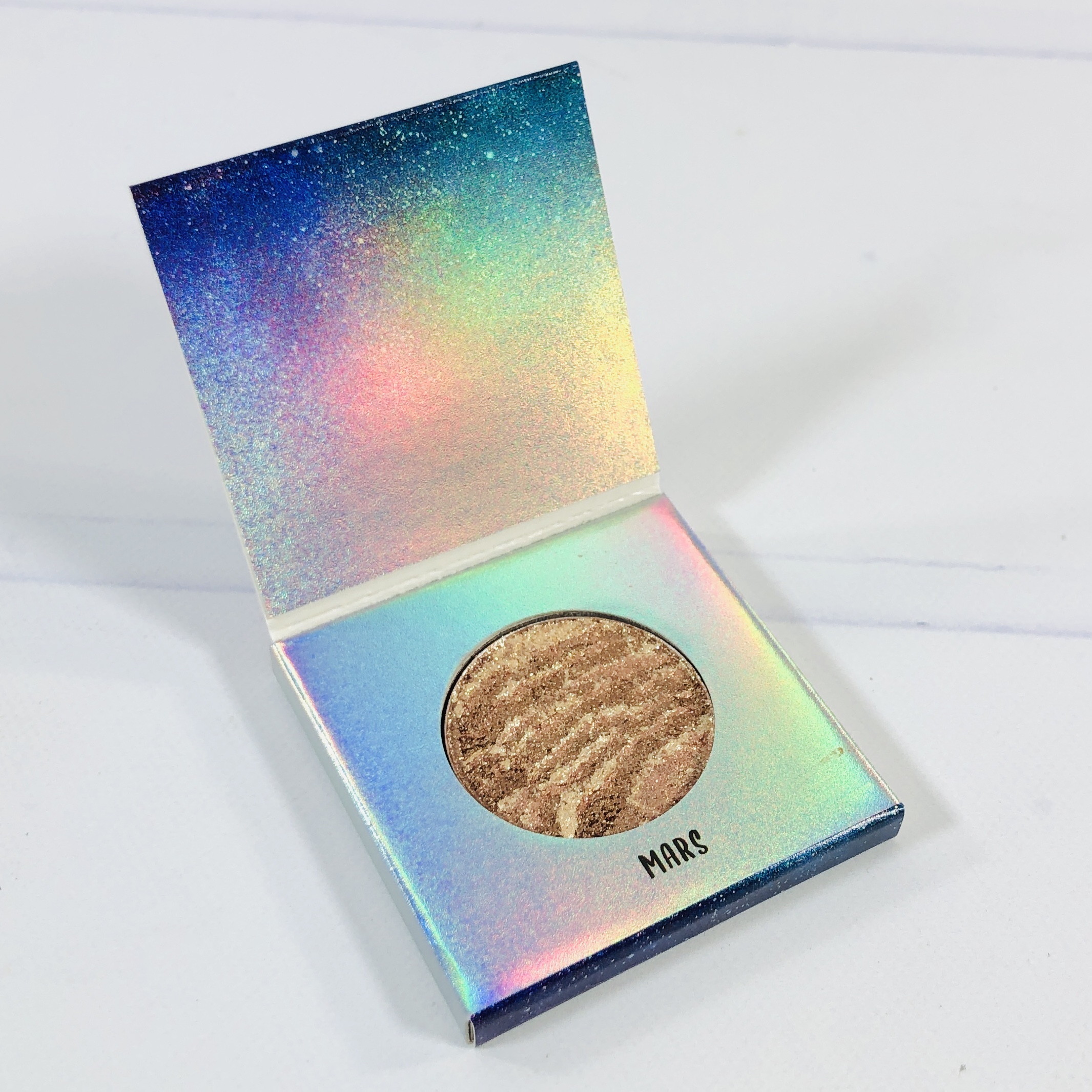 Ipsy says this is a blend of champagne and bronze and I agree.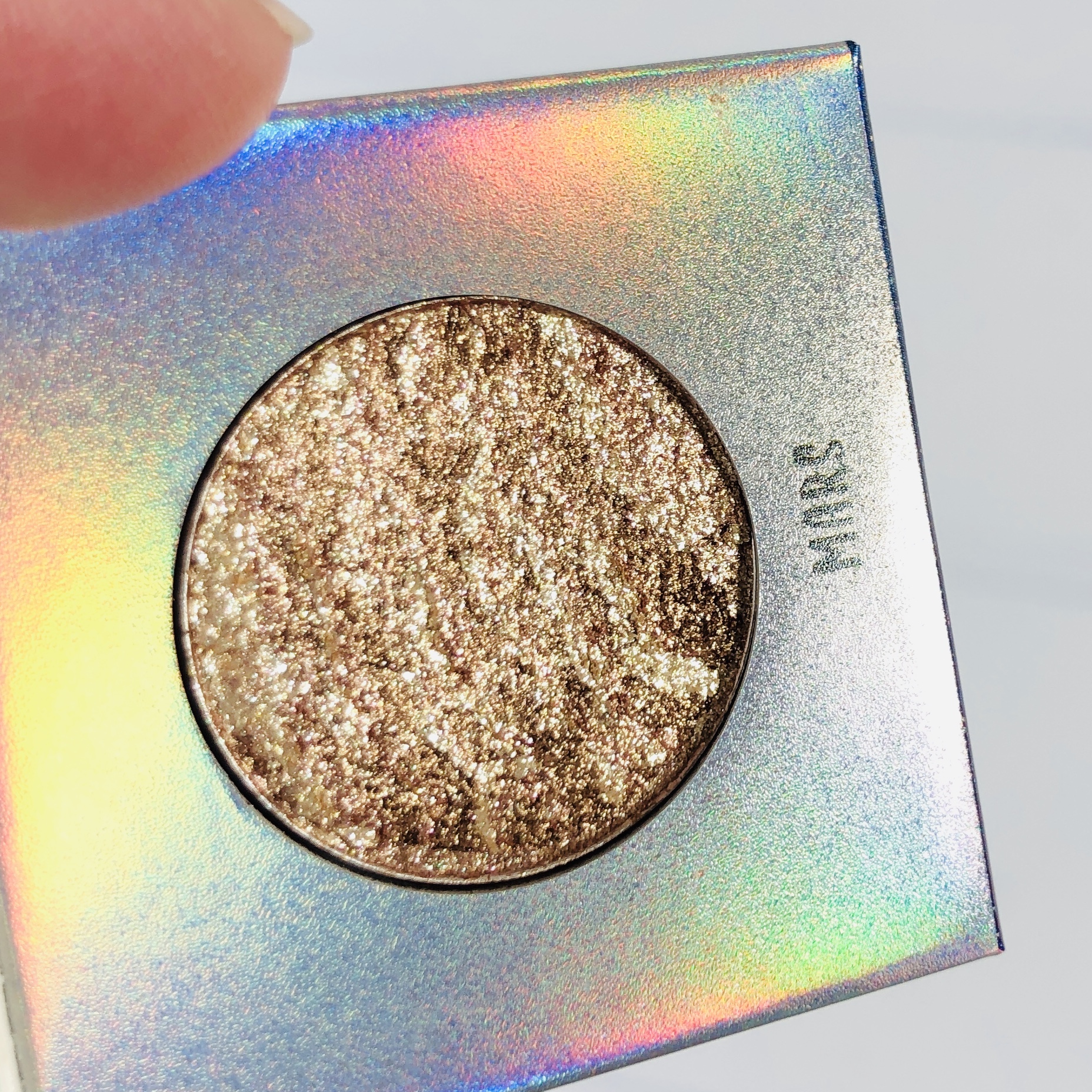 I had only a little fallout after applying with my finger (which seems to work best with shimmers) and it was more like sprinkles of glitteriness here and there. I applied it to my lid and then added a complimentary color in the crease. I was pretty impressed with the performance!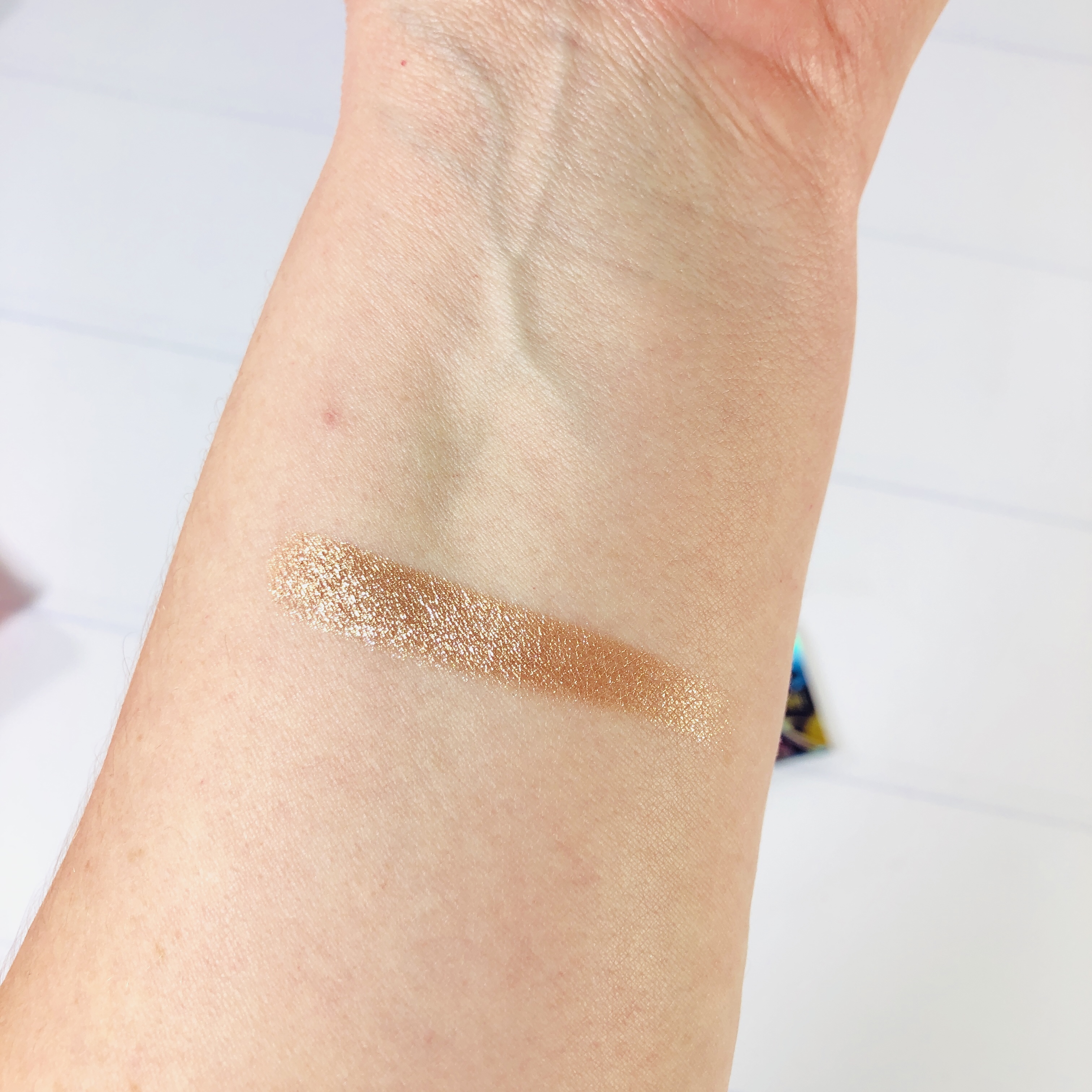 Here is Mars swatched.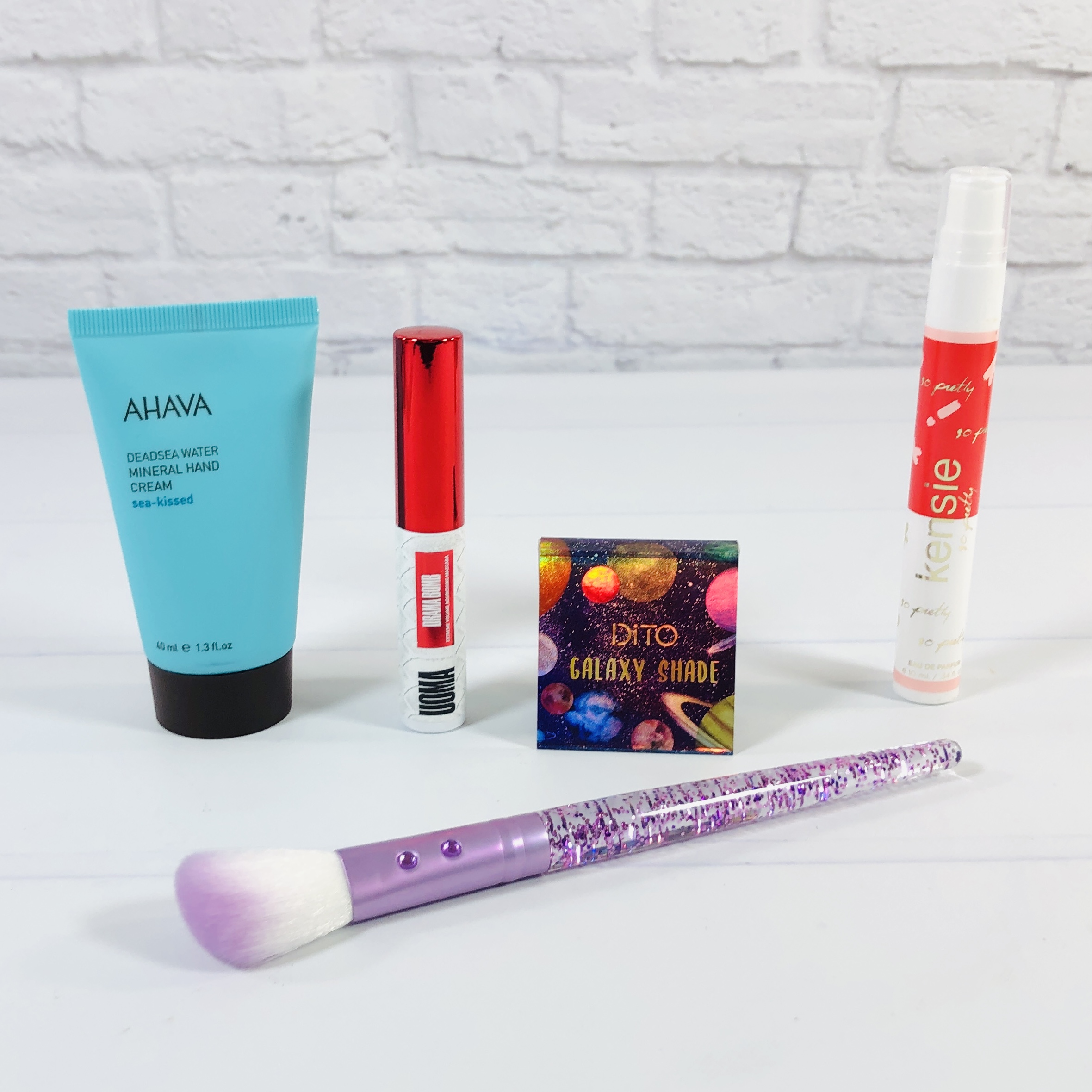 My January Ipsy Glam Bag items were fun to use and of course my choice item, the brush, was super cute! I thought the eye shadow single looked good on my eyes and the mascara worked well. Perfume is always welcome in my bag and the hand cream is much needed at this time of year. Overall I was pleased with the assortment and performance of each item so it was a winning month in my eyes! I am super excited to try out the upcoming Glam Bag X, way to keep the excitement alive in our relationship, Ipsy!
What did you get in your Ipsy this month?