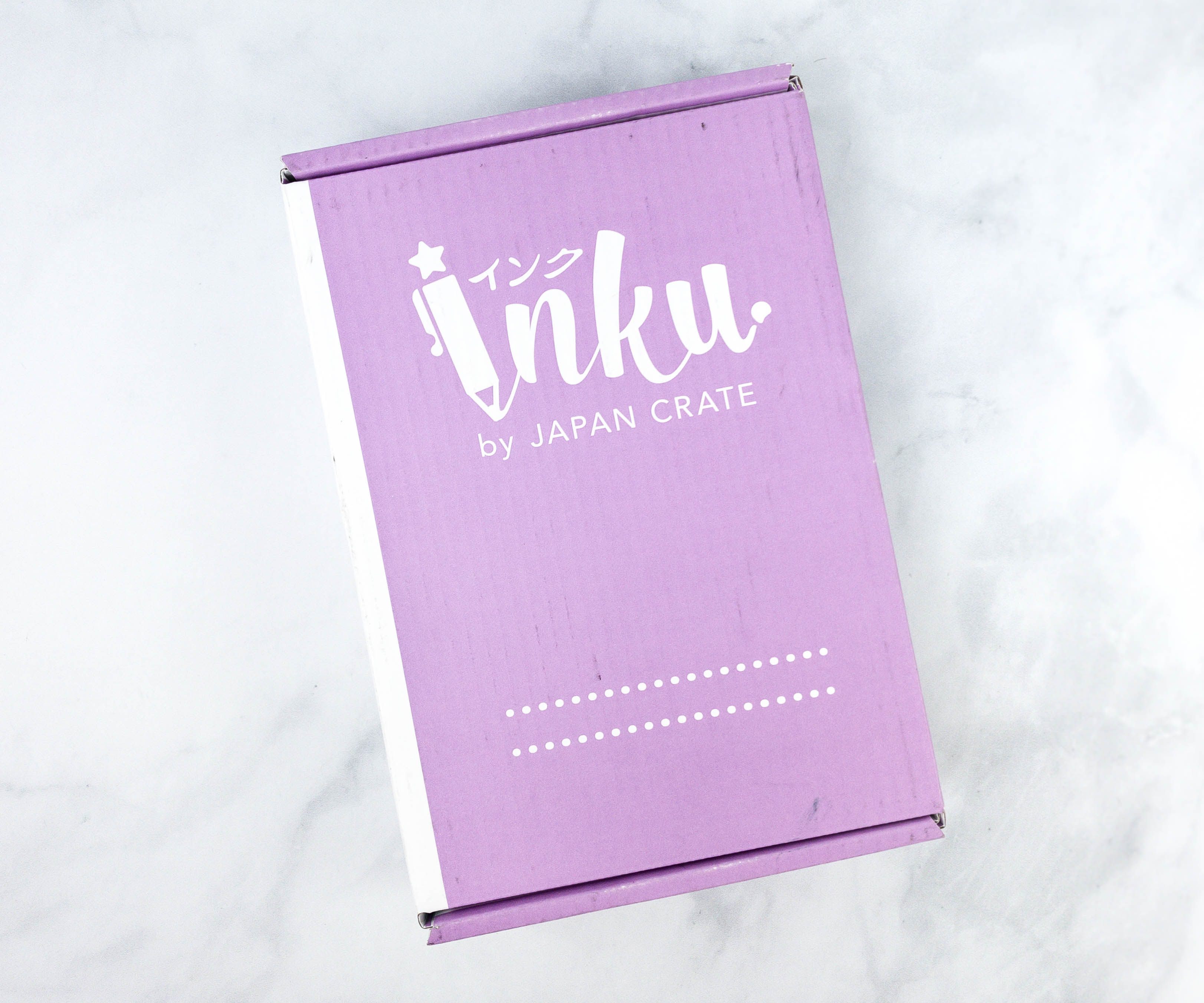 Inku Crate is a monthly paper and stationery subscription box from Japan Crate. You can get the box for $35.95 per month, and there's also an option to get a 3-month, 6-month, or 12-month prepaid subscription. Each month, the box includes a selection of 6-8 Japanese stationery items like notebooks, planners,  pencils, pens, markers, stickers, office supplies, and even origami paper and other fun accessories.
DEAL: Get $3 off on your first box! Use this link and coupon code HELLO.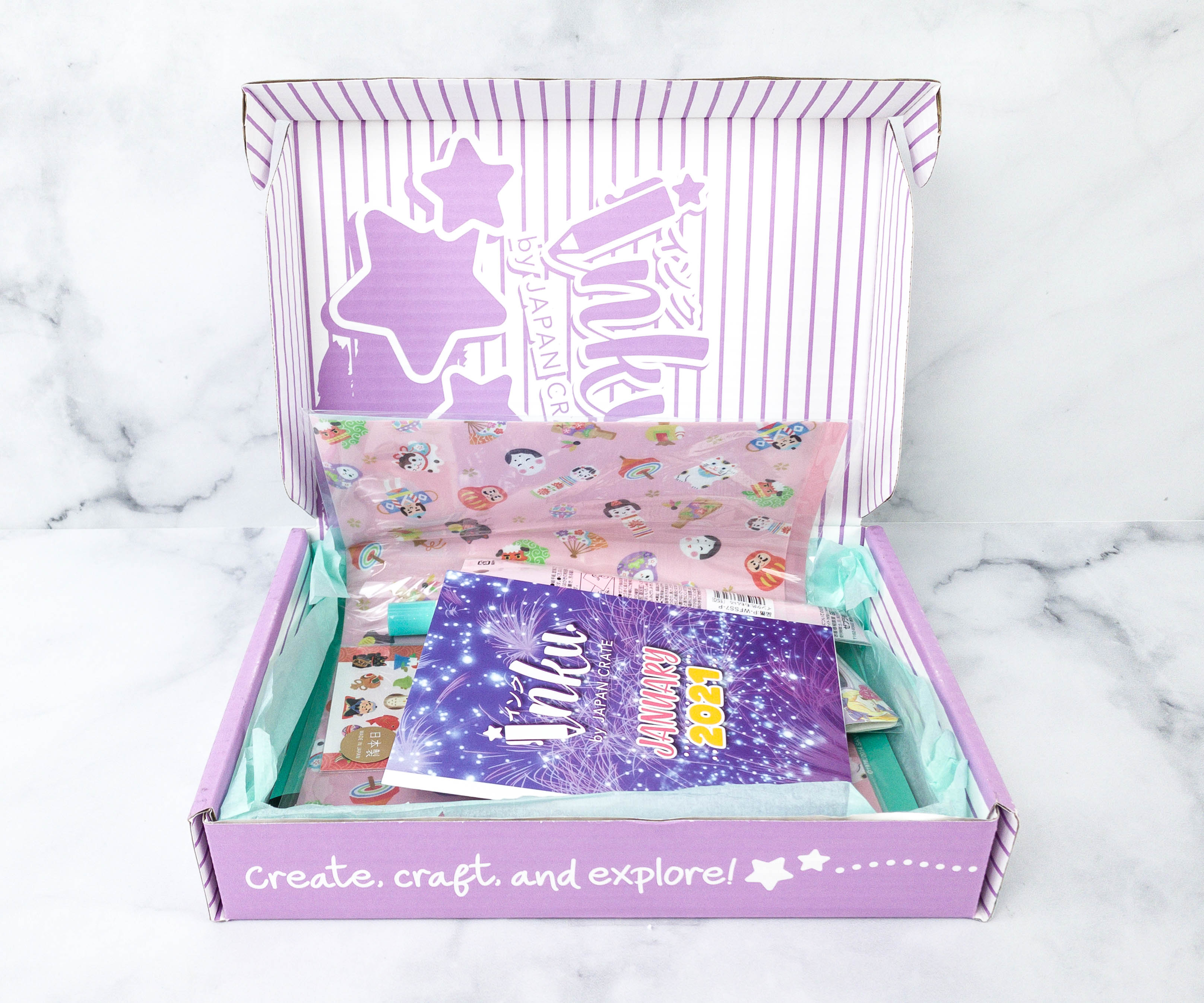 Everything fits in this small box!
The items were wrapped in tissue paper.
The box also includes a booklet.
They also included an ad for Sugoi Mart!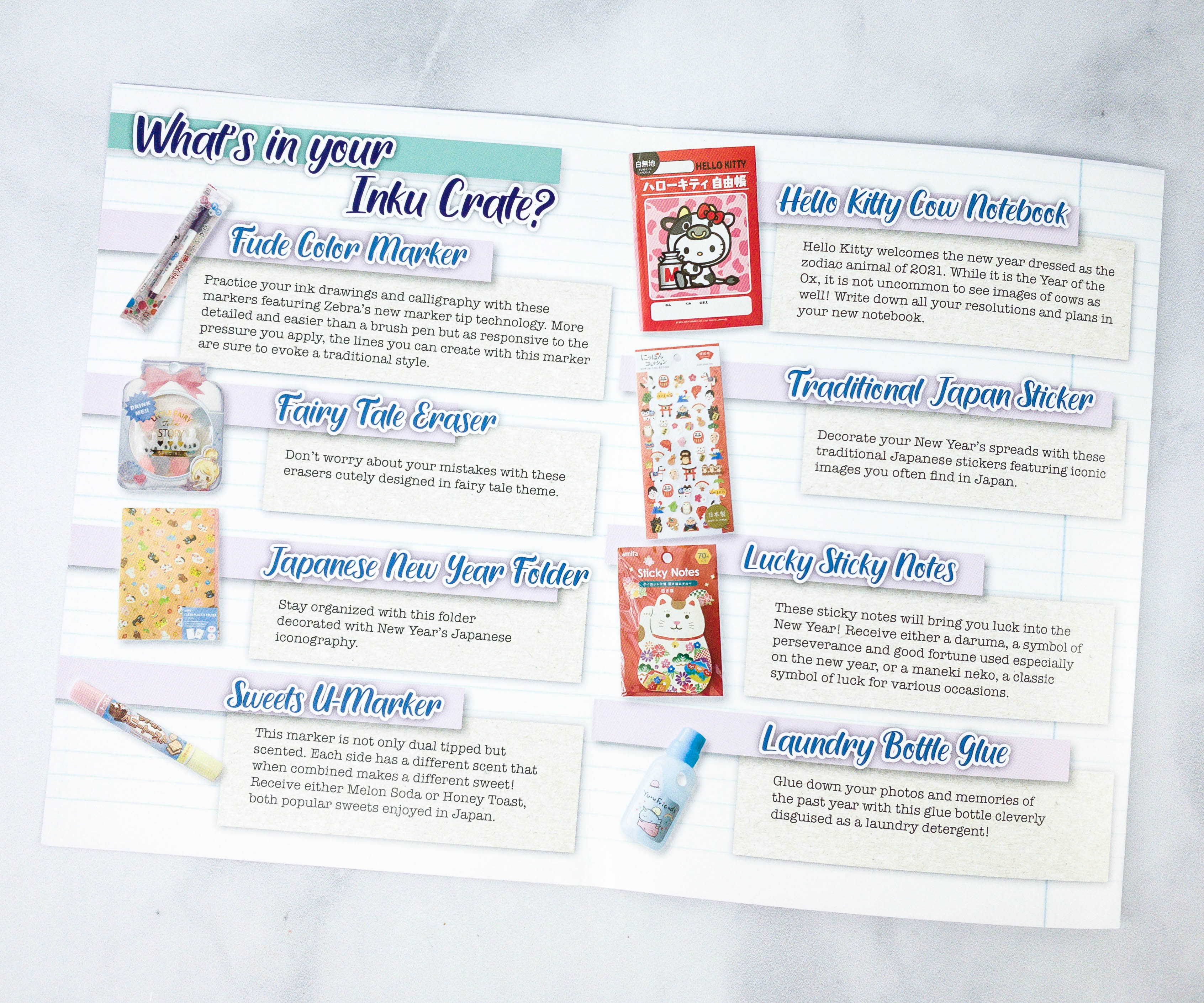 Inside the booklet, there's a list of all the items in the box, plus some brief descriptions for each of them.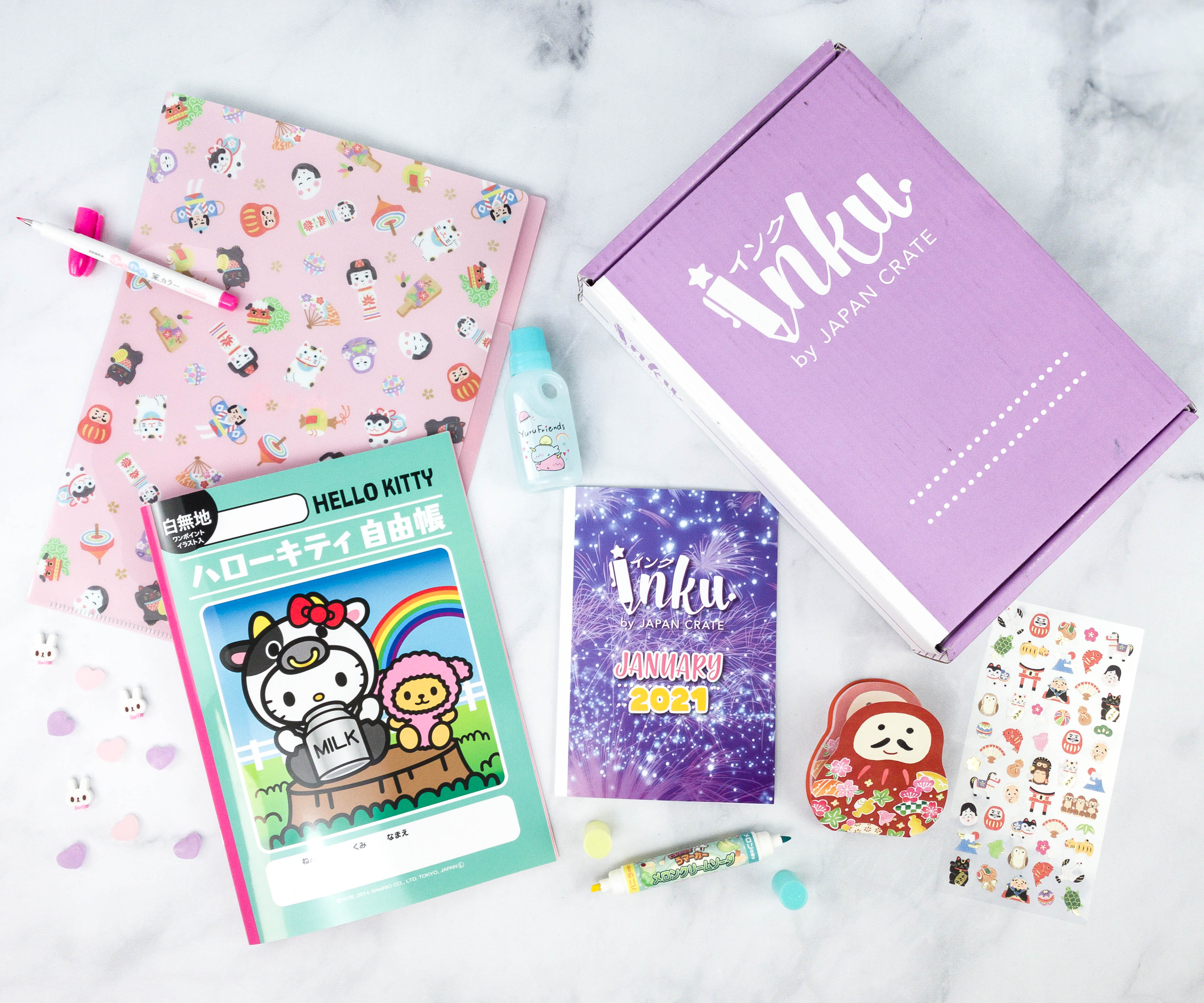 Everything in my box!
Sticker Sheet. This adorable sticker sheet features different icons that represent the Japanese culture.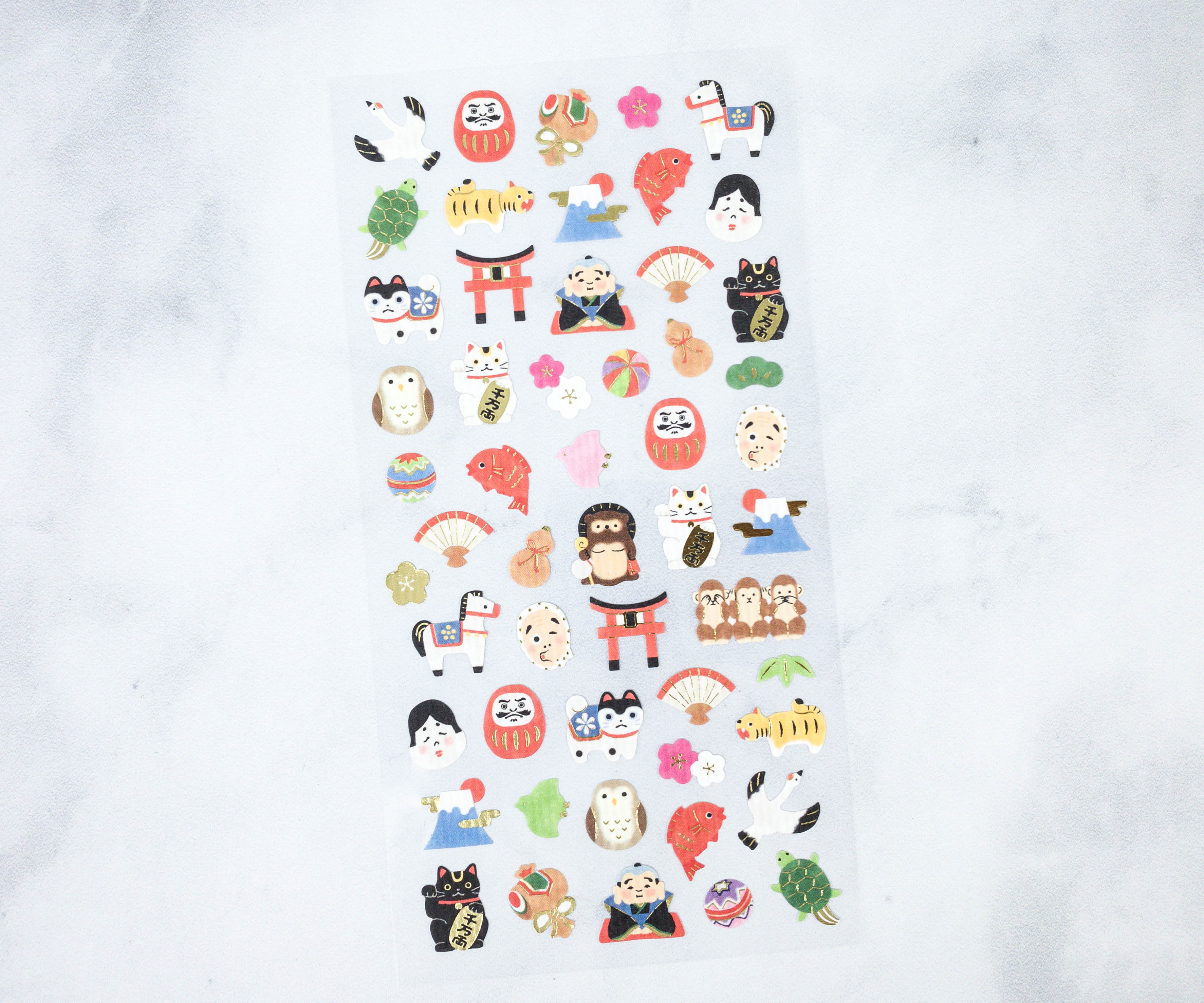 This is great for decorating journal spreads or simply for making your gadgets and everyday items more kawaii. The sheet has everything from sakura flowers to lucky cats and more!
There's even a gold fish and Mount Fuji! My favorite in this sticker sheet would have to be the Torii gate, that orange-colored Japanese structure usually found in the entrances of a shrine.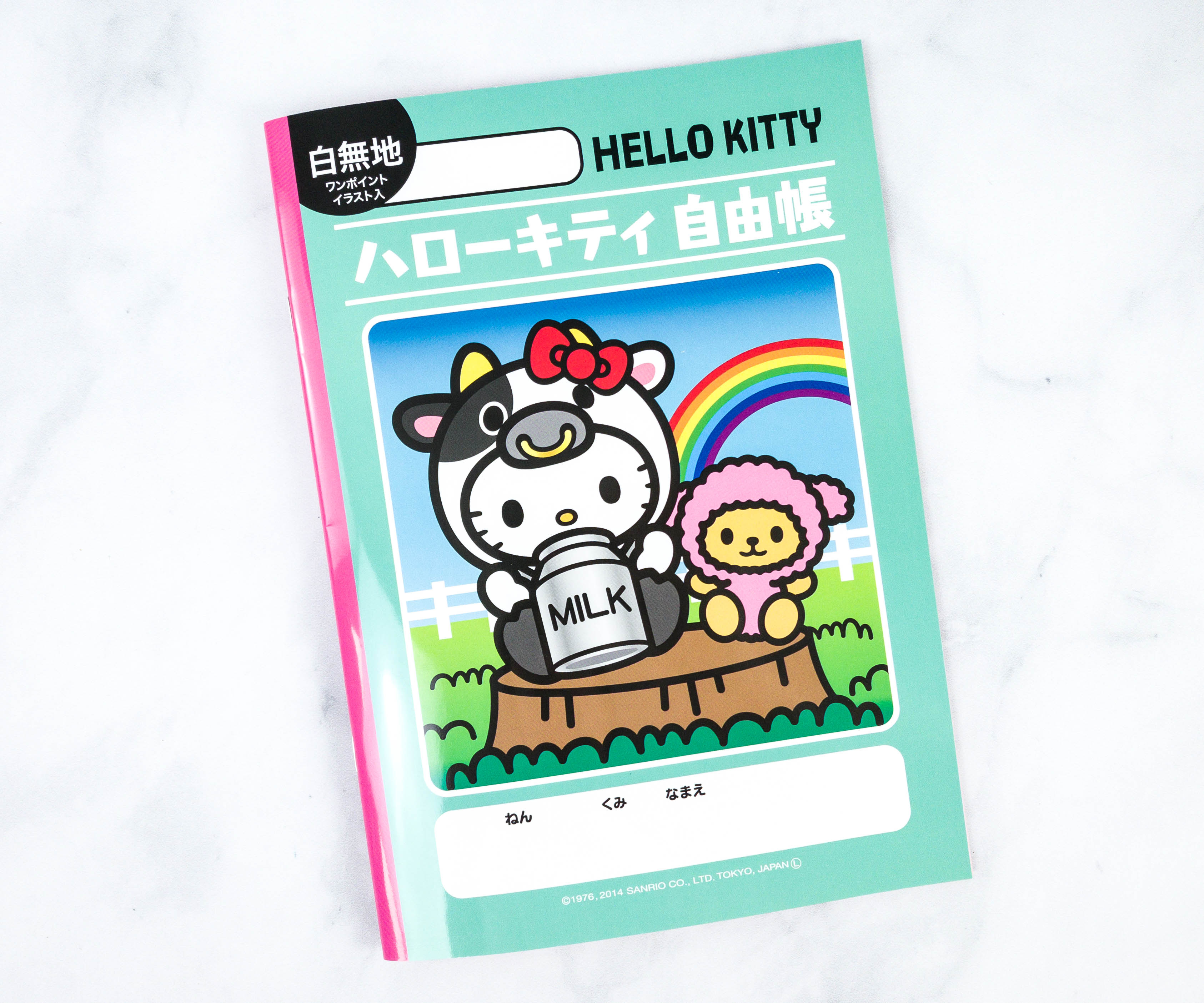 Hello Kitty Notebook. This notebook features Hello Kitty in her cow costume on the cover. I like its glossy finish.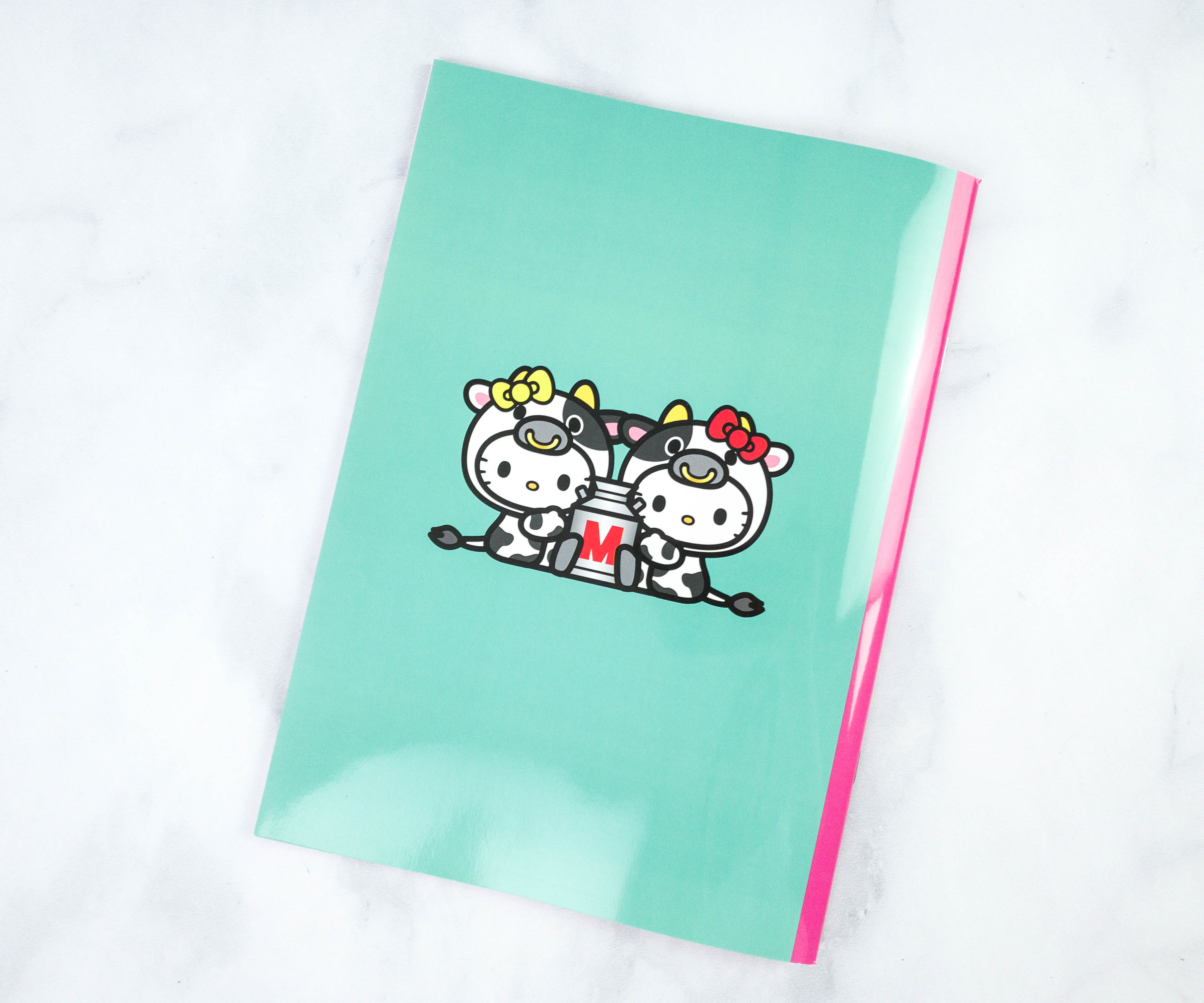 Even the back of the notebook features a cute Hello Kitty design!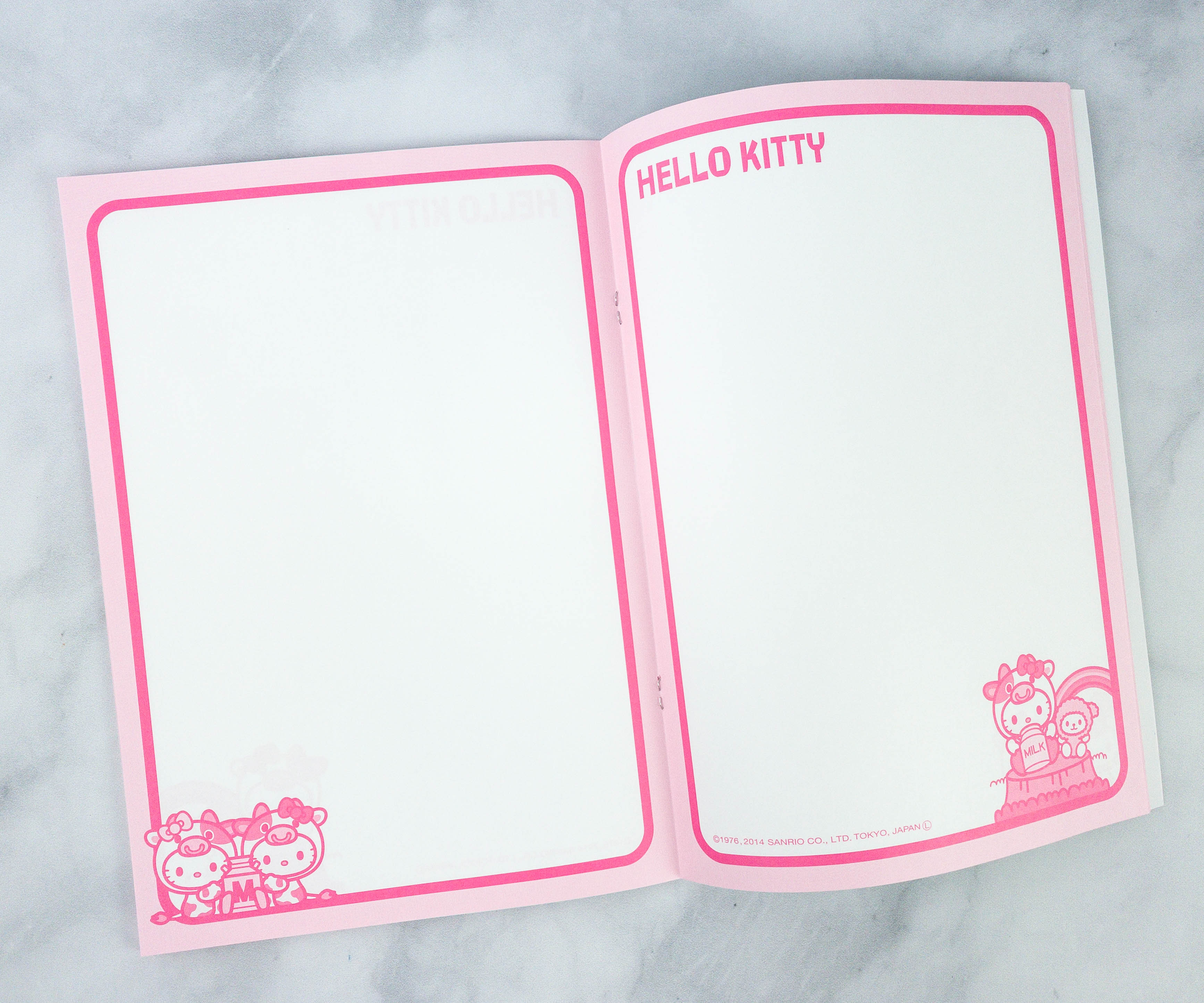 Here's what the pages looks like! There's a Hello Kitty border in pink and there's a huge space for you to write your notes or even draw anything you like!
Lucky Sticky Notes. Here's another item I can use for daily notetaking! It's a pad of sticky notes featuring a unique Japanese culture icon. Subscribers will receive either a daruma, a symbol of perseverance and good fortune, or a maneki neko, a classic symbol of luck. I received a daruma!
The sticky notes are placed inside a protective card stock/thick paper for an added protection when they're not in use.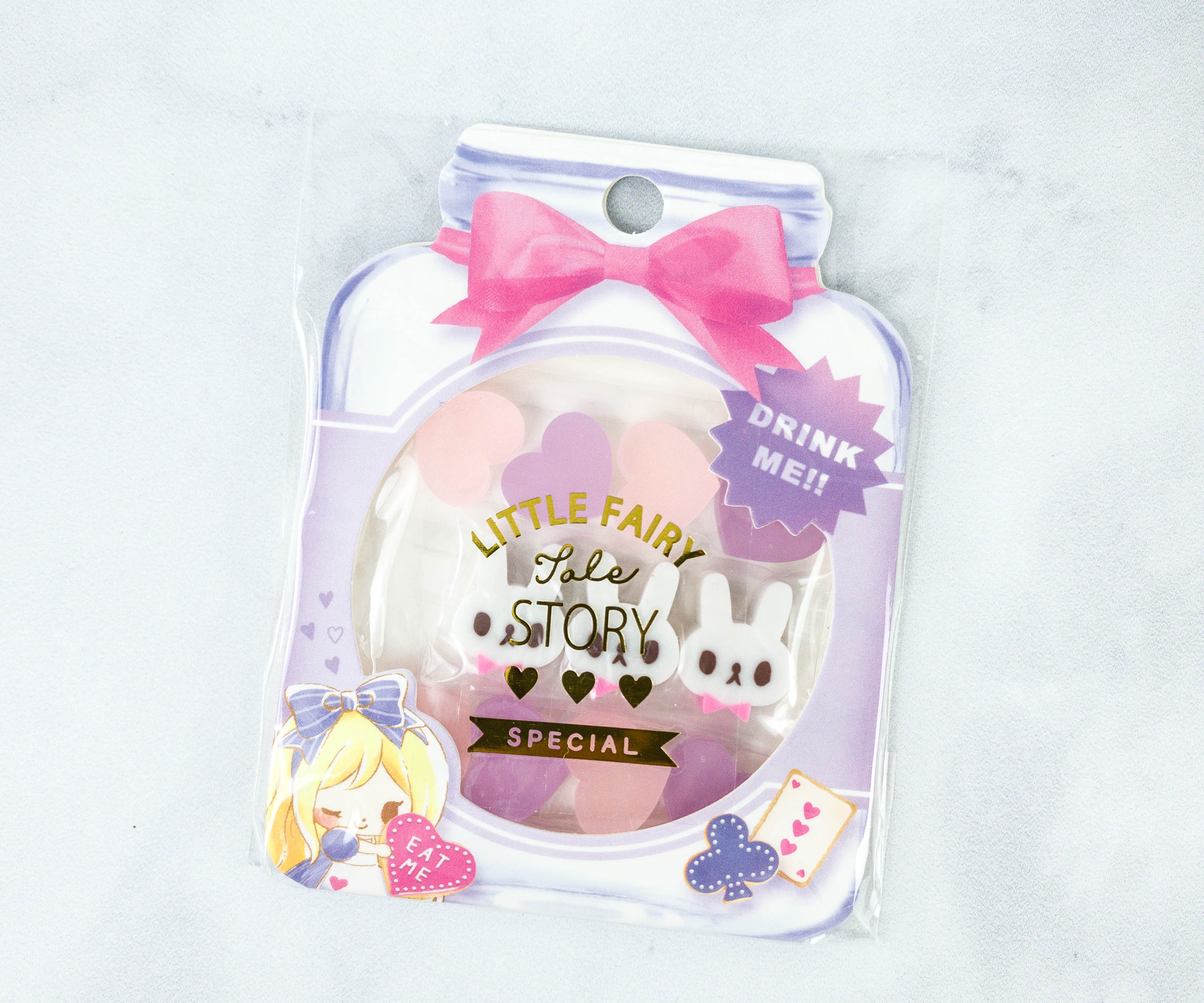 Fairy Tale Eraser. The little erasers were inside a cute jar-inspired packaging!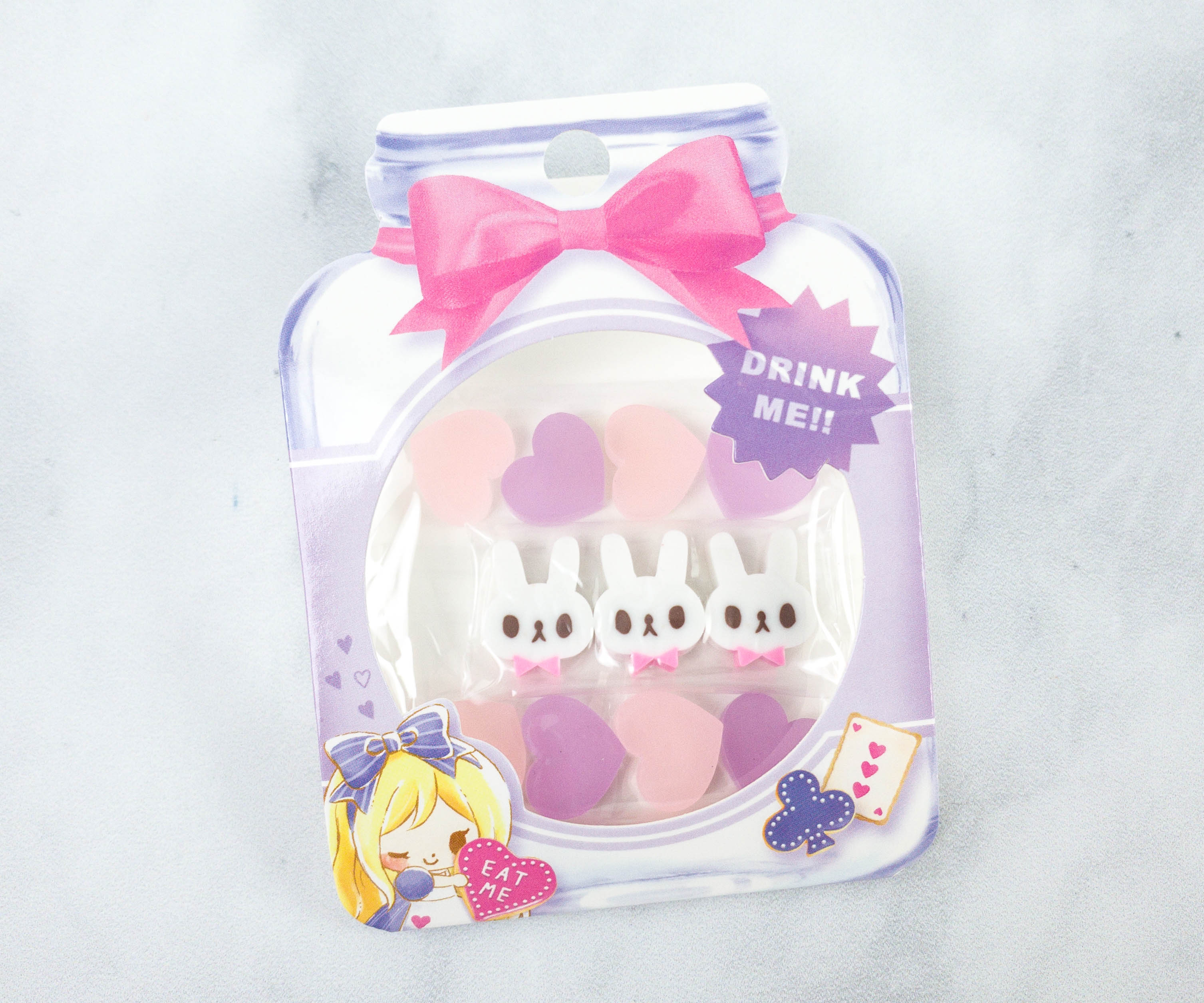 It's Alice and Wonderland-themed, and it even has the "drink me" and "eat me" tag lines!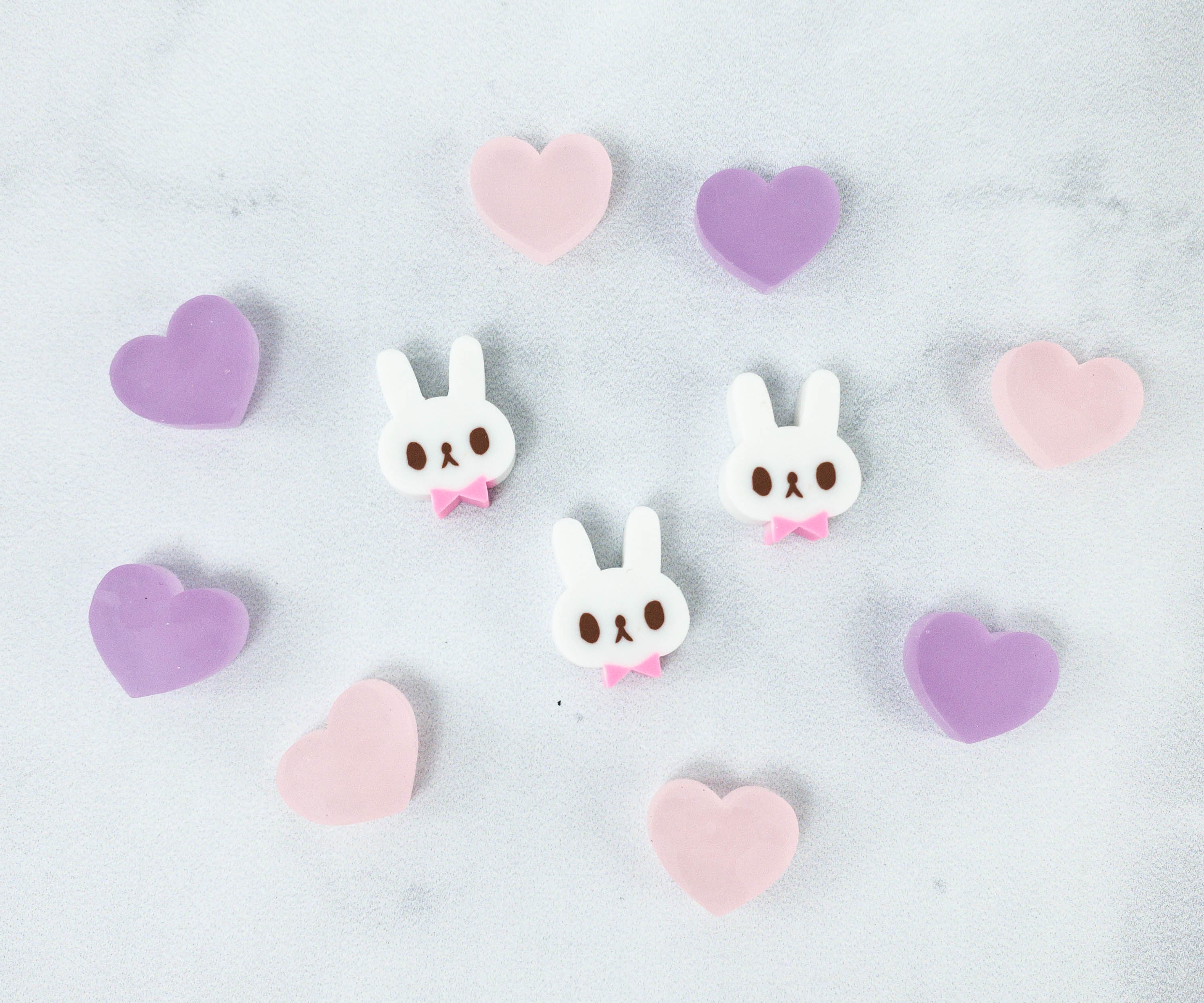 Following the theme, the tiny erasers feature the white rabbit with a bow tie as well as different colored hearts! They're so adorable!
Folder. For organizing files, here's a pink plastic folder in A4 size. I like its pastel pink base color.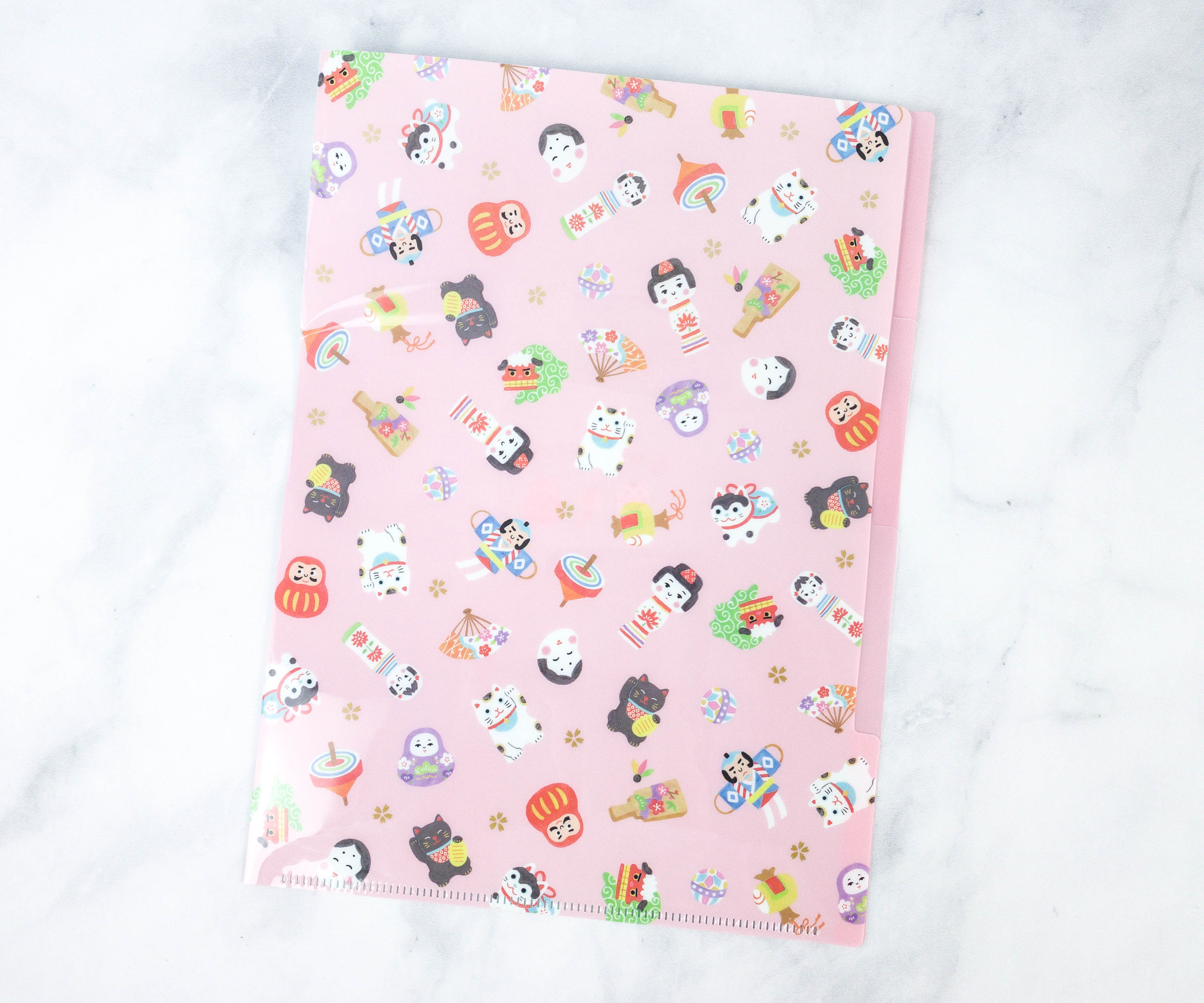 The design is almost the same as the sticker sheet. There's pretty Geisha and what seems to be a spinning top added to the mix!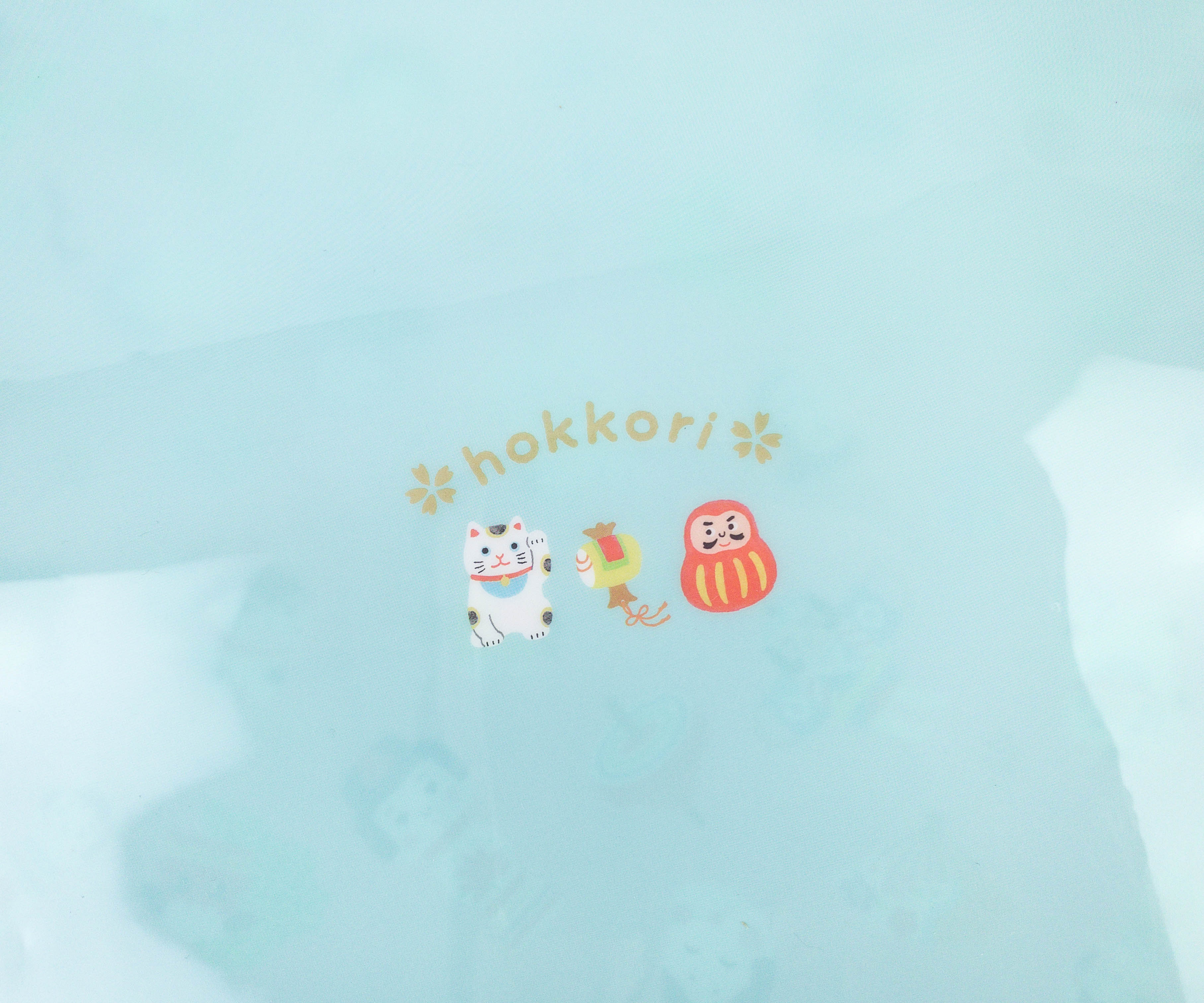 At the back, there's a text that says "hokkori," which either means a Japanese-type Kabocha hybrid squash or "feeling relieved," "warmth," "healing," and "relaxing".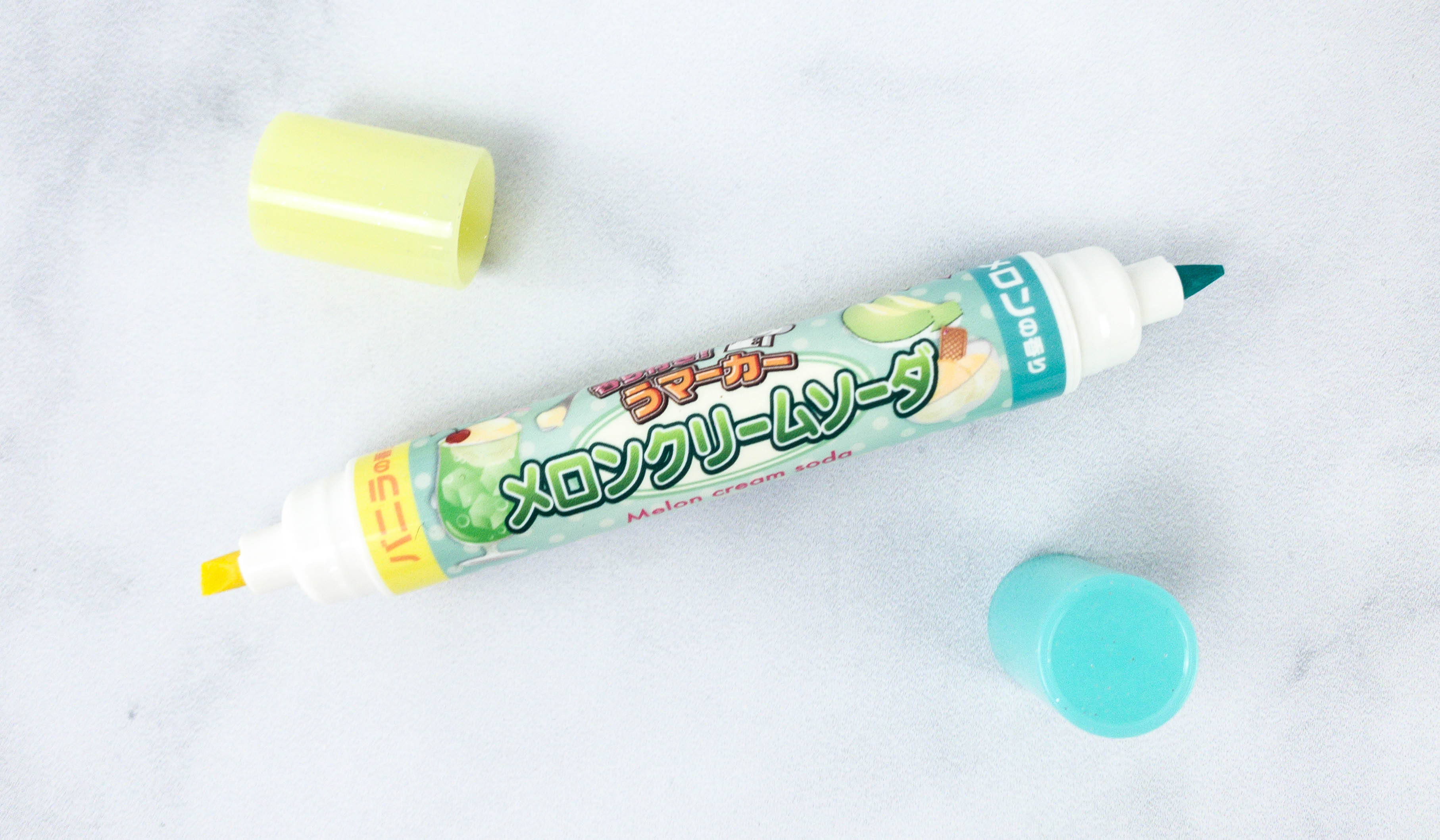 Sweets U-Marker. This scented marker features dual ends! Subscribers will receive either a Melon Soda or a Honey Toast marker, inspired by popular sweets in Japan. I received the Melon Soda marker and it has a blue-green fine tip for writing and drawing, while its yellow slanted tip makes for a great highlighter. Each tip also features a different scent, and if you combine them, you will get another unique scent! It's so fun to use!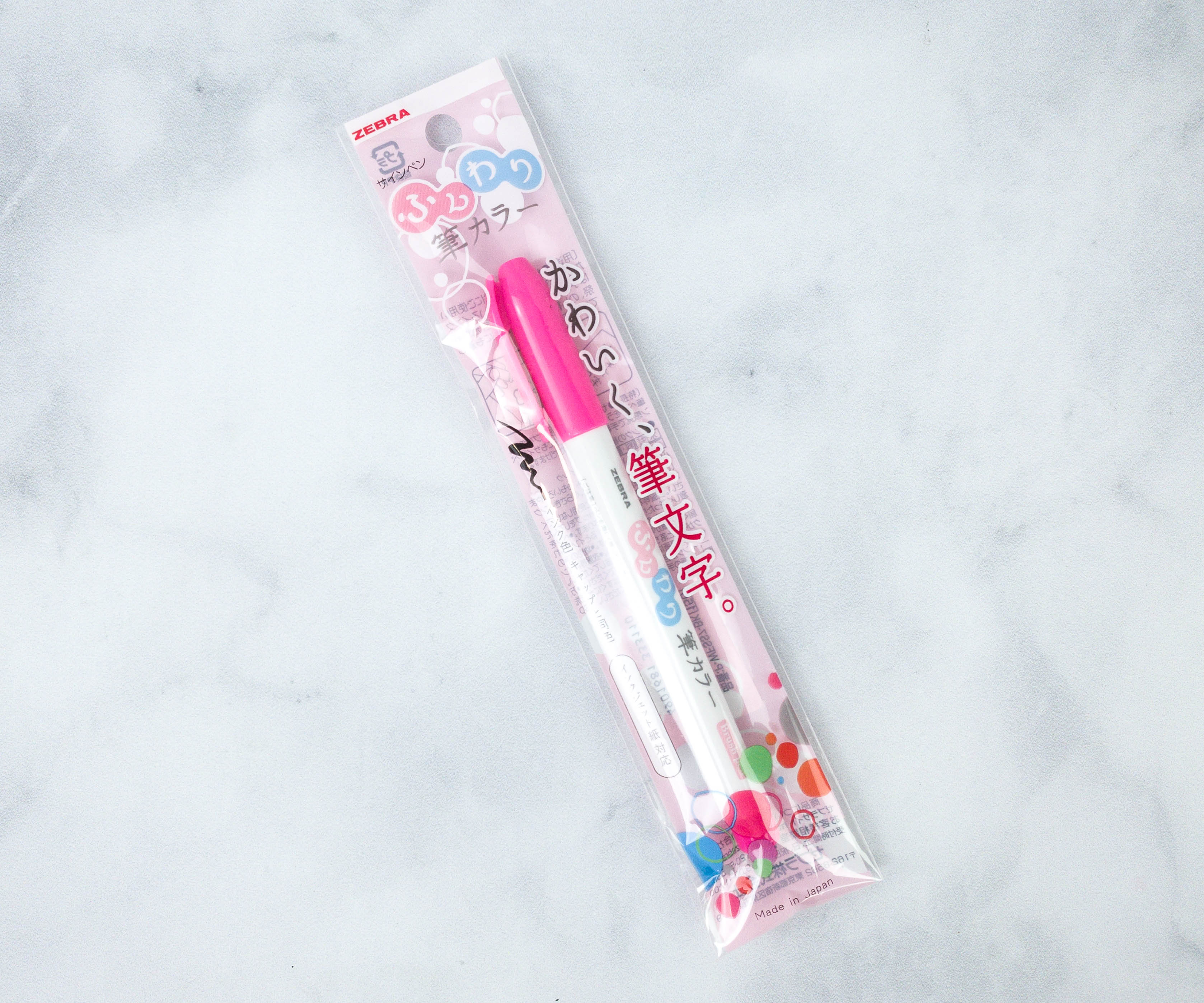 Zebra Fude Color Marker. Zebra makes some of the best markers from Japan. This one is a fude color marker, which features the brand's new marker tip technology. It means the pen is responsive to the pressure you apply, evoking traditional Japanese calligraphy style.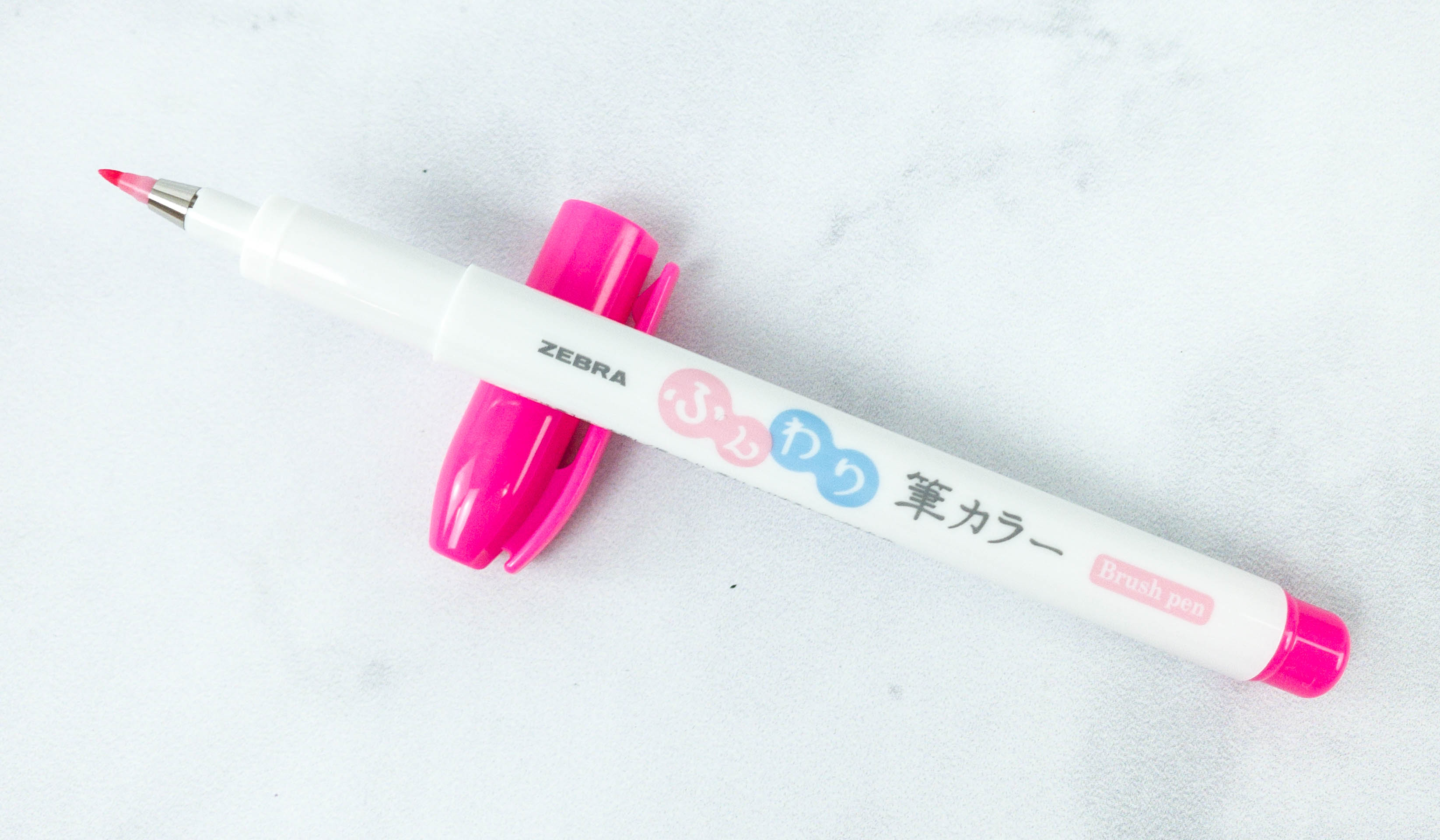 I received it in pink and it also has a fine tip. I like using it for lettering and making headers for my notes.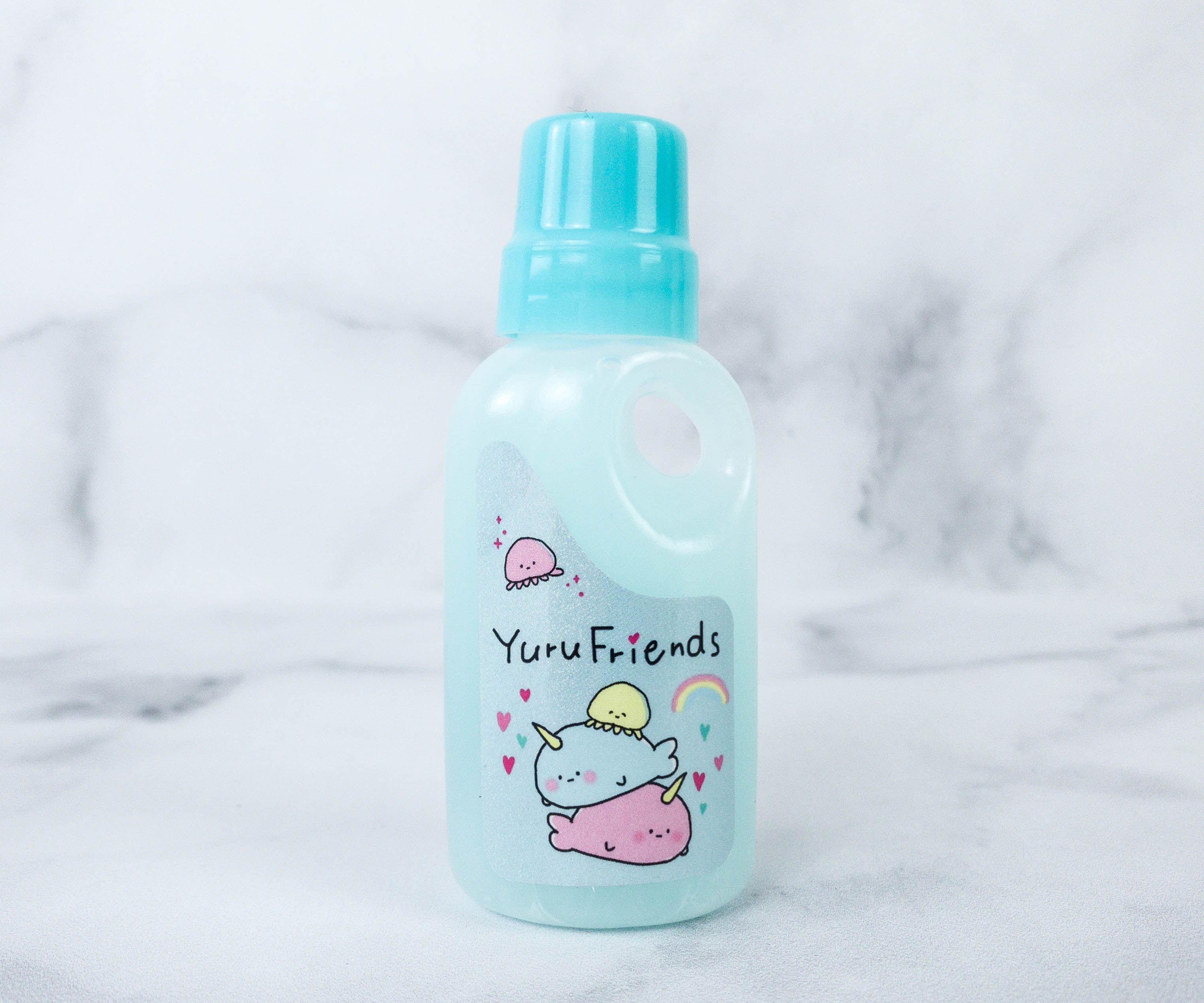 Laundry Detergent Bottle Glue. This bottle of glue looks like a miniature jug of laundry detergent!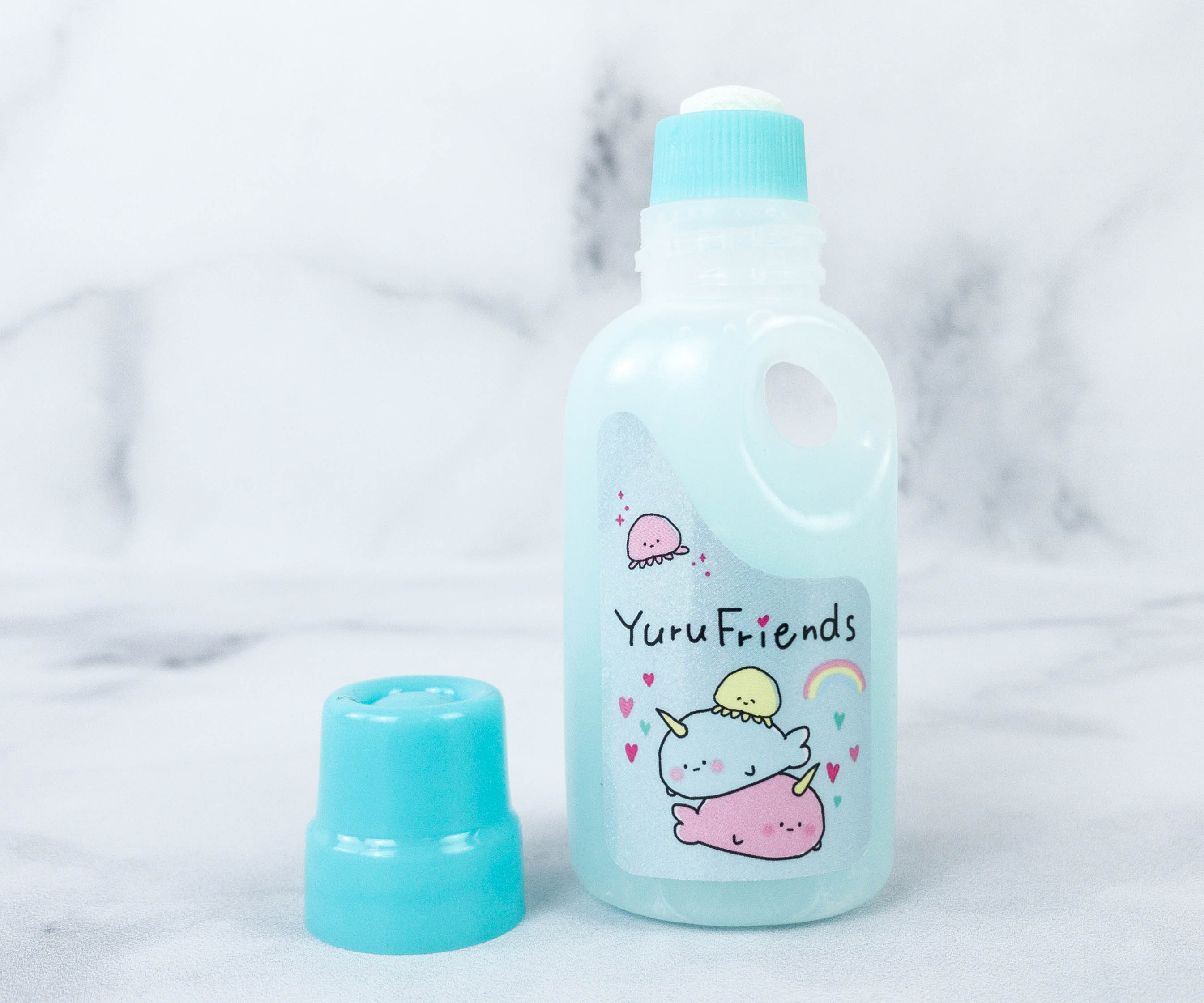 You can use this glue for craft projects and for attaching photos to your journal spreads. The applicator helps control the spread of the glue so you can manage how much you need by dispersing the product more efficiently.
This month's box is filled with cute stationery items! It has a nice variety, from stickers to pens and even a folder for organizing files and a glue that I can use for different projects. I also find the erasers really adorable! My favorite items are probably the Hello Kitty notebook and the sticky notes. I can use them for everyday notetaking, and even just for jotting down thoughts or things I need to remember. I can't get enough of the cuteness in this box! If you're also a stationery collector and a Japan fan, you can get this box to have a dose of kawaii stationery delivered to your door every month!
What do you think of Inku Crate?
Visit Inku Crate by Japan Crate to subscribe or find out more!