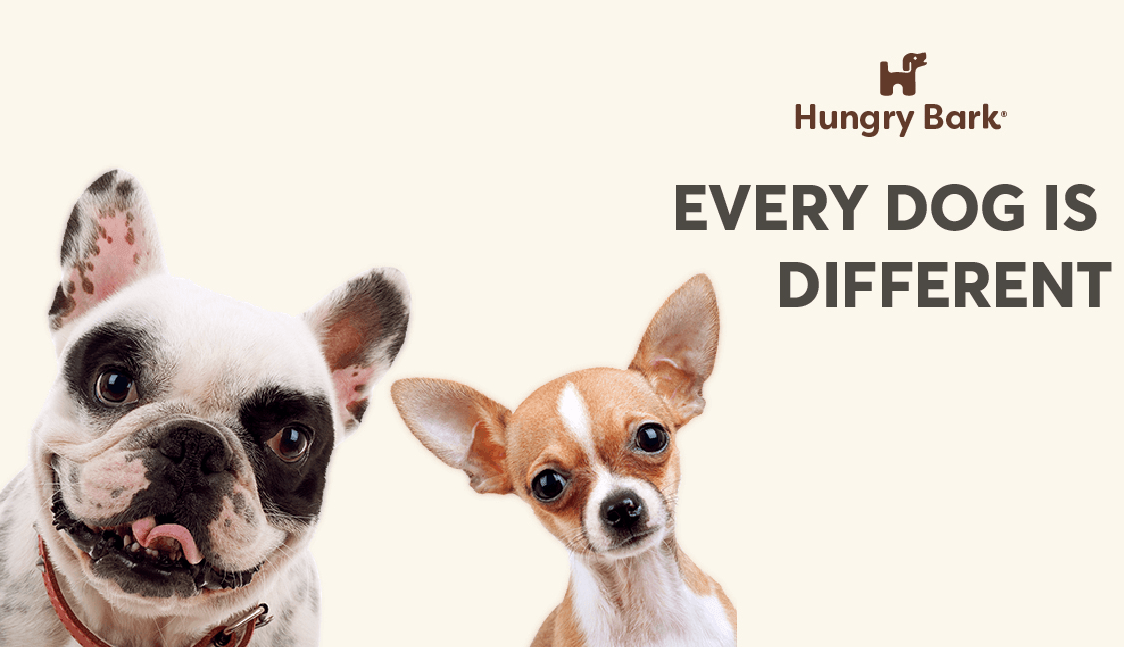 Hungry Bark has a great trial deal!
At Hungry Bark, it's our mission to help your pets live the healthiest and fullest lives possible. That's why each of our recipes is formulated with an advanced nutritional blend of premium proteins, powerful superfood ingredients and superior probiotics, all slow-cooked for optimal nutrient retention and maximum energy.
Save 10% off your first order of Hungry Bark! Deal applies automatically, just use this link to grab the deal. The offer will show at checkout when you complete your custom plan.
Hungry Bark dog food & supplement subscription is now available! There are 3 subscriptions available – Kibble subscription starts $19.99, Supplement Chews subscription starts $23.99, and Protein Mix-ins subscription starts $13.59!
About Hungry Bark:
We operate in strict manufacturing facilities using advanced, fully traceable ingredient tracking (we know where every ingredient came from). We use an independent 3rd party lab to test each production run for salmonella and other harmful bacteria, and certify our products to be non-GMO, natural, and free from artificial preservatives, flavors, and colors.
Here's how it works:
Tell us a little about your dog Complete a 1-minute assessment about your dog's age, breed, activity level and health goals.
Choose the best plan for your dog Immediately receive your dog's custom nutrition plan and select from recommended kibble, supplements and single protein mix-ins.
Make the dog years count By feeding your dog a custom blend of superfood ingredients and supplements, you'll enjoy more years of playtime and evening walks together.
Here's what you'll get:
Ingredients with Integrity Each product contains natural superfood ingredients from responsible sources. We only use cage-free poultry products, farm-raised animal products, and non-GMO vegetables, fruits, and herbs.
Approved by Top Veterinarians Created with science and backed by it, too. Many of the country's most accomplished veterinarians recommend Hungry Bark to all their clients.
Custom Nutrition Plans Complete a 2-minute assessment about your dog's age, breed, activity level and health goals. Receive your dog's customized nutrition plan and select from the recommended kibble, supplements and high protein mix-ins.
100% Guaranteed If your pup doesn't love the fresh taste of Hungry Bark on their first try, we will refund 100% of your purchase. Check out our super friendly return policy.
Fast & Free Shipping We'll auto-ship your premium kibble blend and/or supplements right to your home so you never have to worry about running out and having to rush to the store. You set the schedule and we deliver on-time, every time – and its free for orders over $50.
Support Dogs in Need Our Round Up Fur Charity Program means we do a 100% donation match to fund various rescue organizations throughout the country. You help, we help. Every dog wins. Look for it at checkout.
Sustainably Packaged Every Hungry Bark product is packaged with the Earth in mind. We want the world to be a better place for dogs – the best place to start is with responsibility and integrity.
Top Dog Rewards Join the pack and earn rewards with purchases, reviews, social sharing and even your pup's birthday. Additionally, Top Dog members get exclusive perks and deals from Hungry Bark.
Here are the products available:
KIBBLE Subscription starts $19.99. Superfood ingredients paired with real meat proteins and fortified with probiotics, vitamins, minerals and a whole lot of love right here in the US.
SUPPLEMENT CHEWS Subscription starts $23.99. Our line of Supplement Chews will keep your pup happy, healthy, and living their best life.
PROTEIN MIX-INS Subscription starts $13.59. Does your pup need a little extra flavor with their meals? Or an extra protein boost?
What do you think of Hungry Bark?