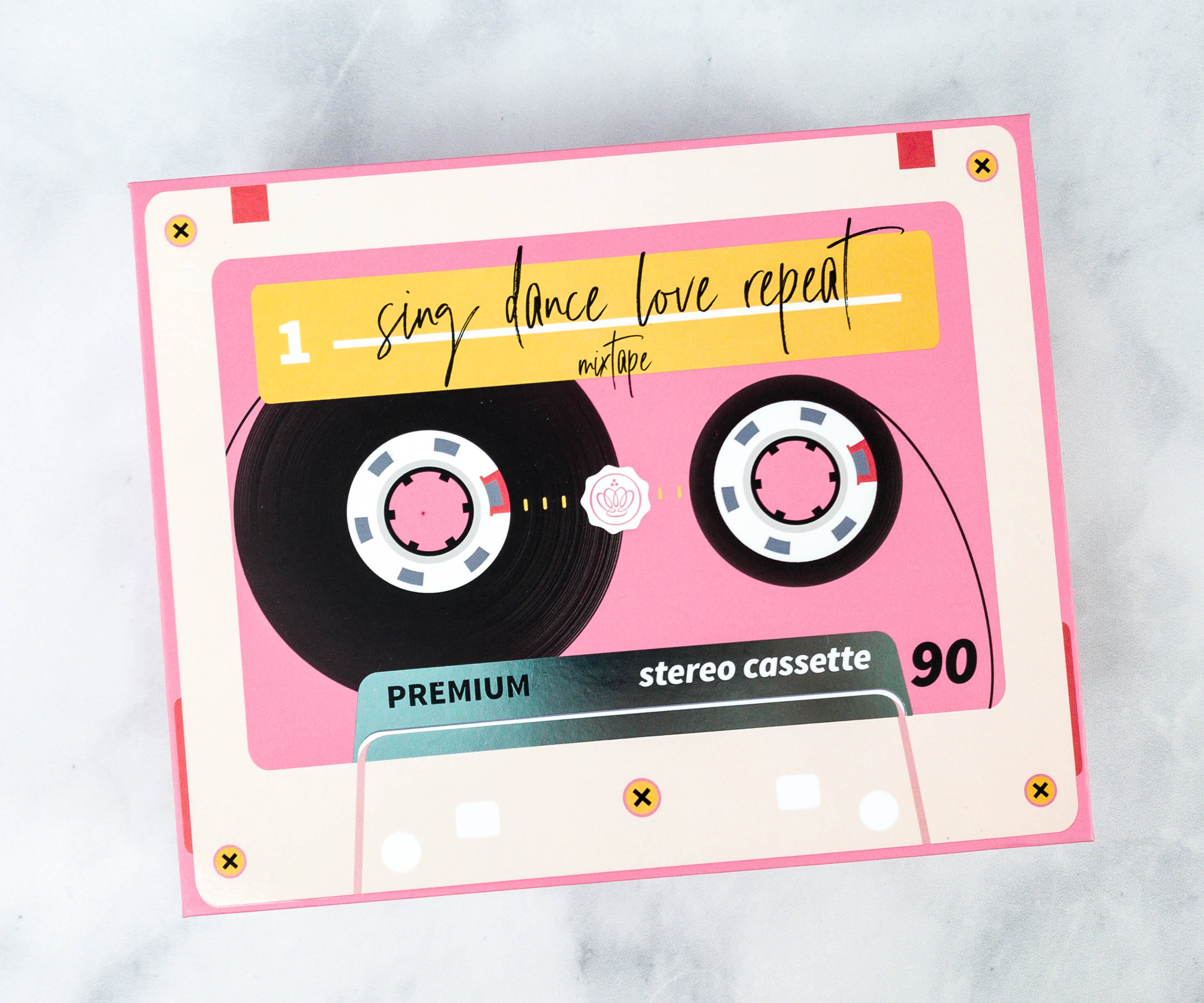 GLOSSYBOX is a monthly beauty subscription box with at least 5-6 luxury samples – many full sizes – per month for $21.  
DEAL: Get your first box for $16! Use this link to subscribe and the coupon code WELCOME16 at checkout.
NOTE: If you choose to subscribe to a recurring Monthly Plan between the 15th to the end of the month, you automatically agree to the following month's charge.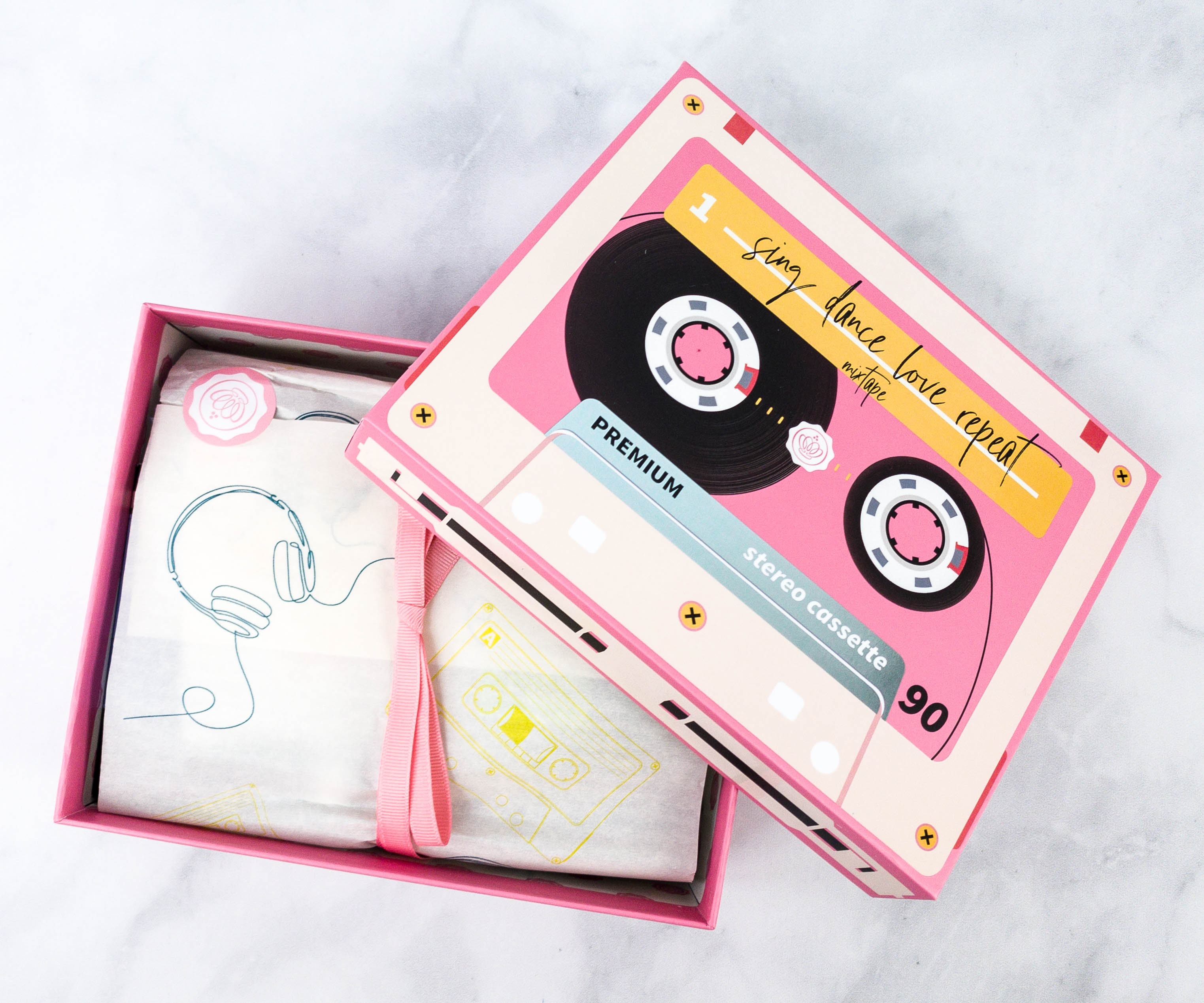 Everything arrived in a sturdy pink, cassette tape-themed box.
The items were also wrapped in paper and secured with a pink ribbon.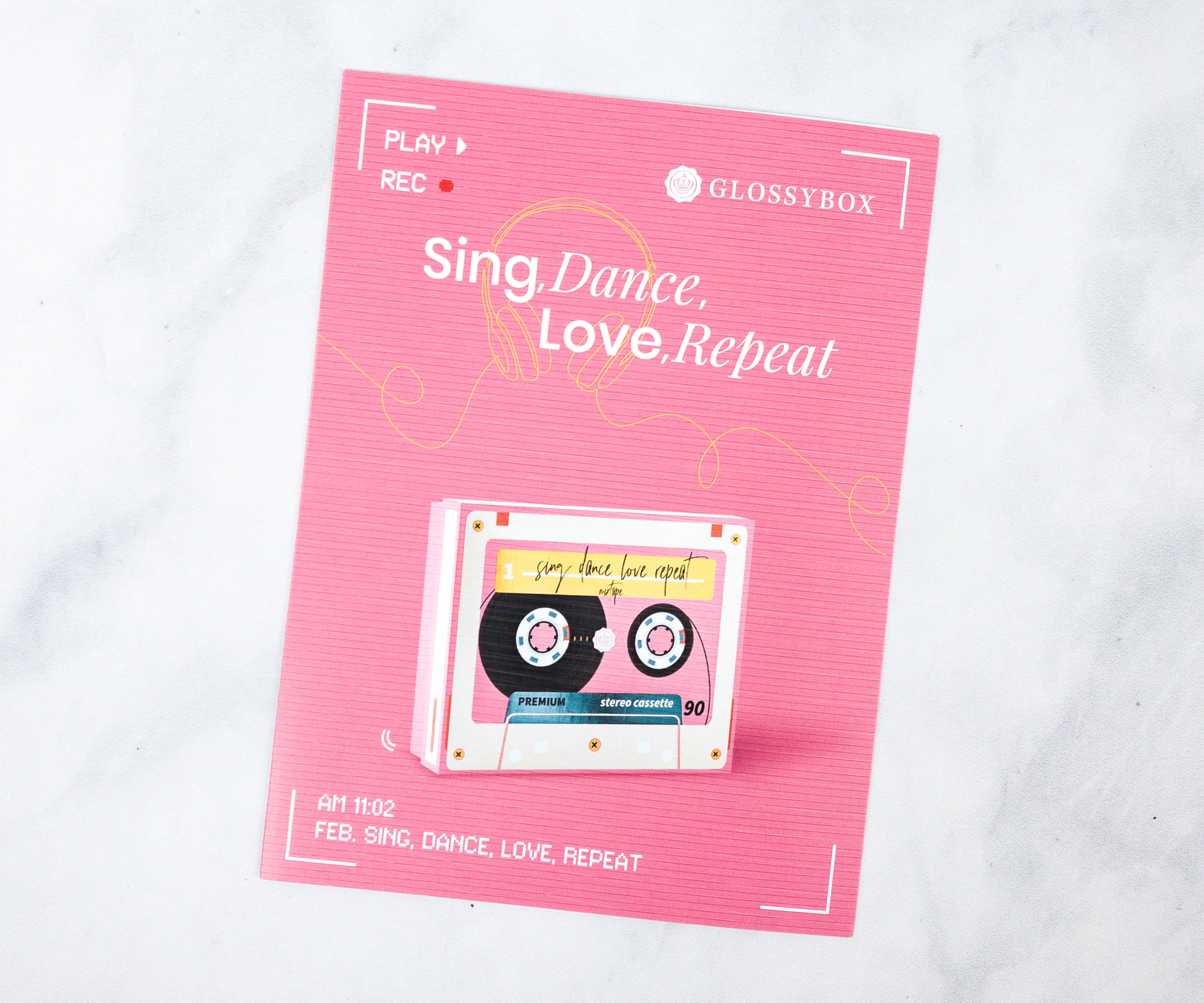 This box's theme is SING, DANCE, LOVE, REPEAT!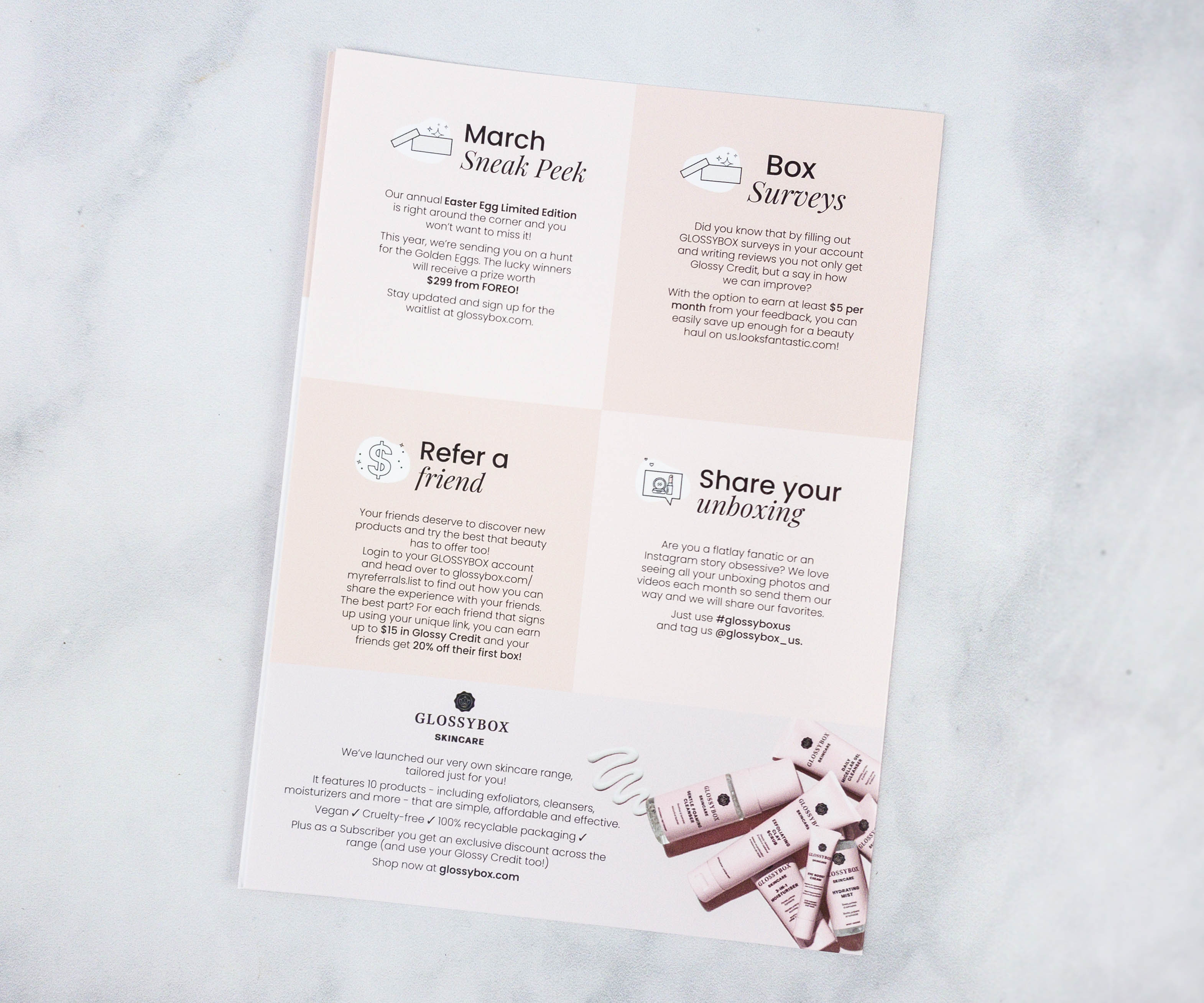 The back of the booklet includes a note about GLOSSYBOX Skincare.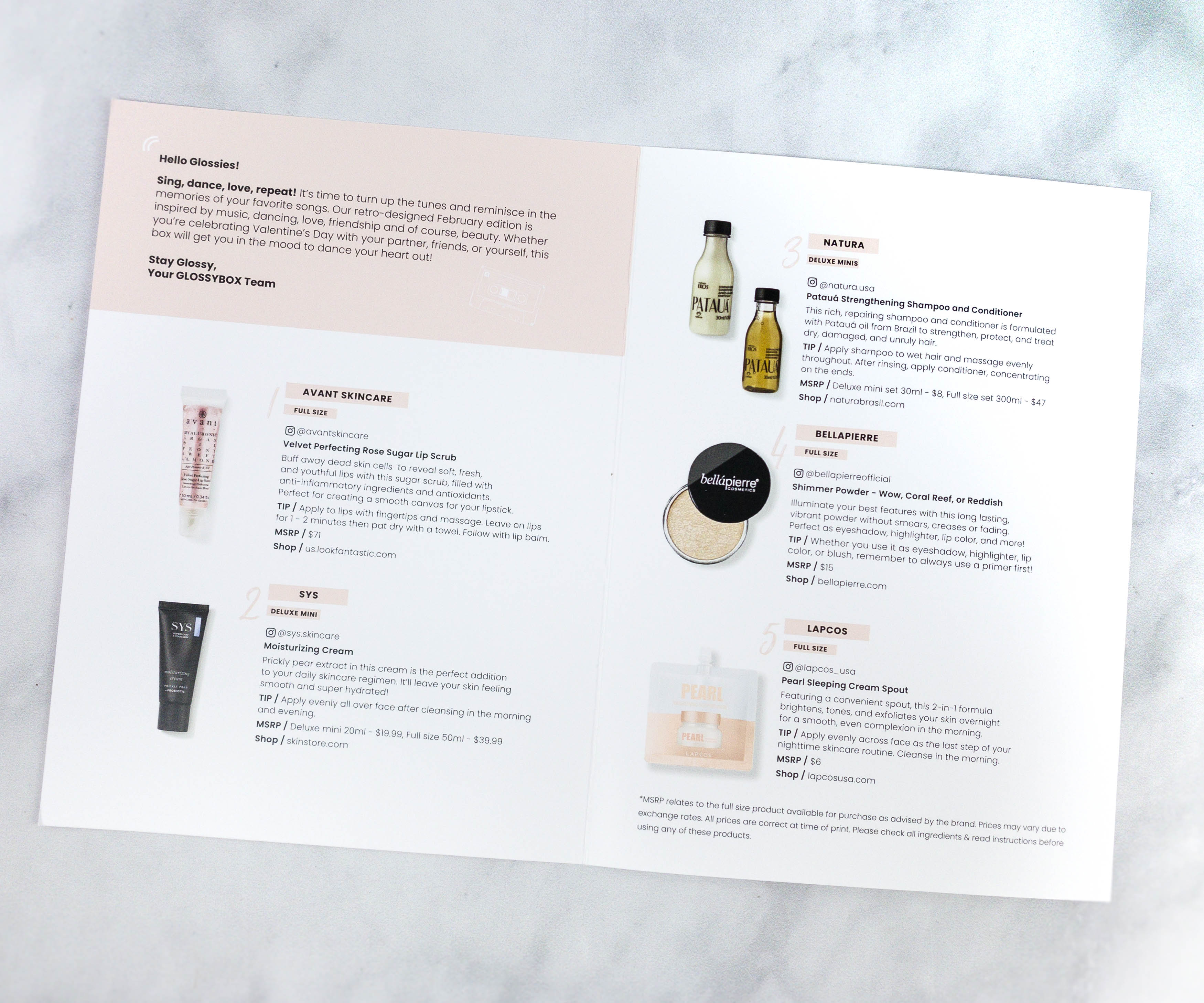 Inside, it lists what's in the box, along with a photo of each product.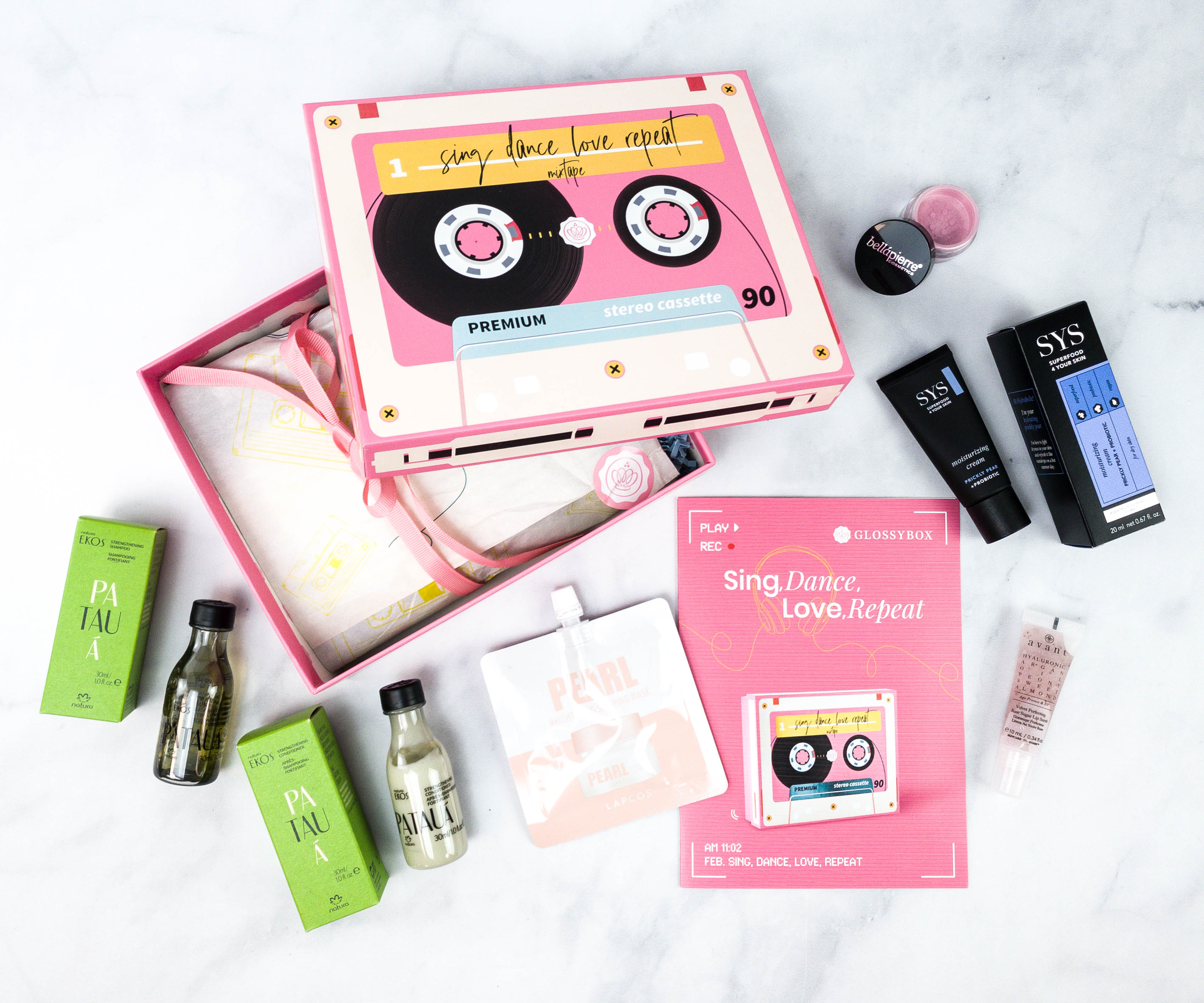 Everything in my February 2021 GLOSSYBOX! FYI – this was one of several variations this month!
Lapcos Pearl Sleeping Cream Spout ($6) This night cream promises to brighten, exfoliate, and energize the skin while you sleep so you wake up to a glowing complexion. It contains pearl extracts that promotes the regeneration of collagen on the skin and also helps clear and even out the skin tone. It also has niacinamide which helps minimize enlarged pores and soften fine lines and wrinkles! The cream is ideally used 2 times a week as a part of a nighttime routine. I like that it comes in a spout packaging so it's less messy to use and I can even bring it when traveling without it spilling all over my things.
Bellapierre Shimmer Powder in Wow! ($15) This shimmer powder made with pure mica works well in adding colors to the eyes. It's well-pigmented and also blendable!
If you want to make the shade more vibrant, just use a wet brush and pack it on your lids!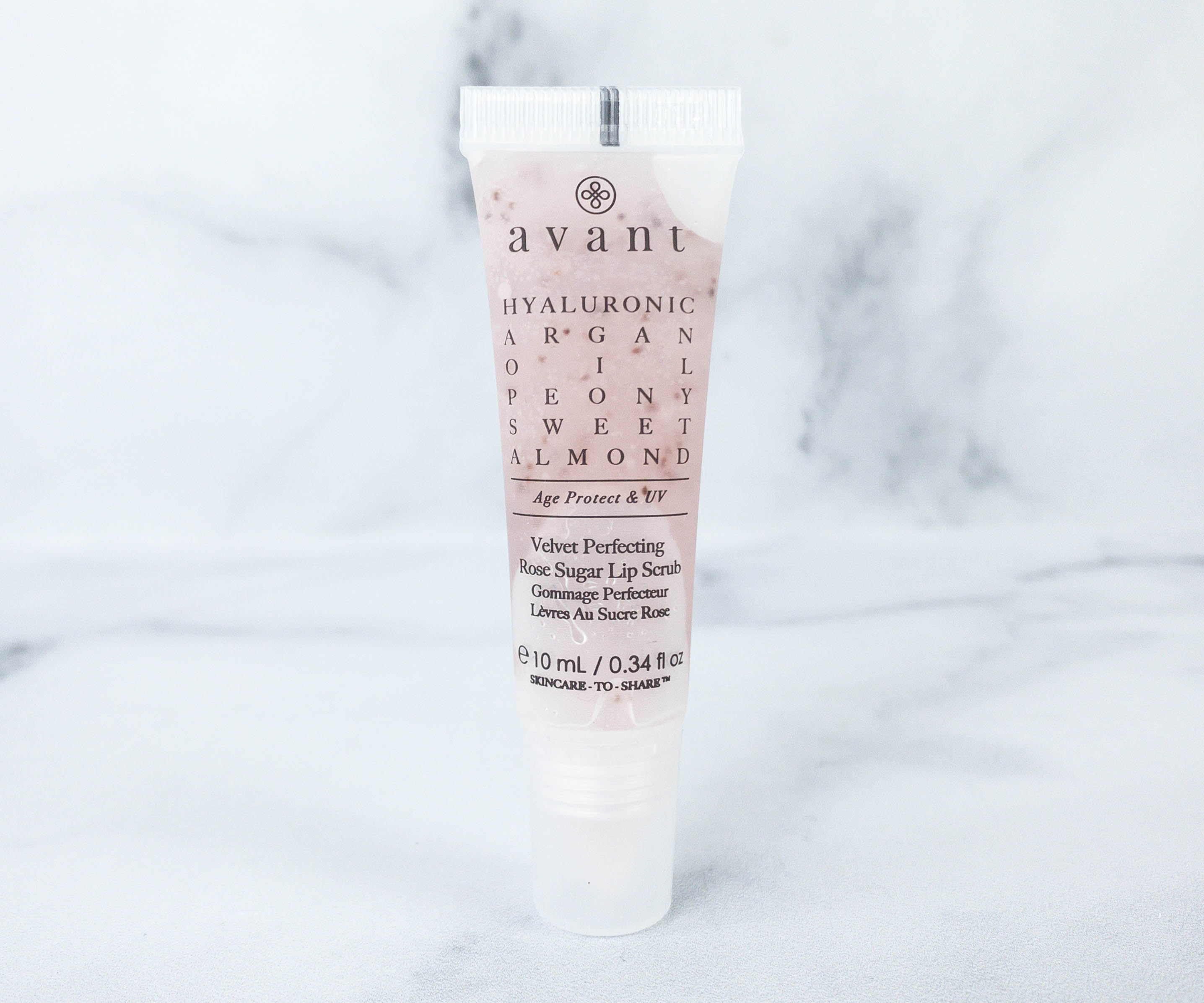 Avant Skincare Velvet Perfecting Rose Sugar Lip Scrub ($77.50) To keep the lips plump and healthy, here's a yummy lip scrub that exfoliates without damaging the skin. It also helps keep the lips hydrated while providing a layer that effectively guards from harmful UV rays. Ingredients include nourishing botanicals like peony, sweet almond, and rose. Avant MSRP is always insane. Is it nice? Yes. Is it $78 dollars nice? Give me a break!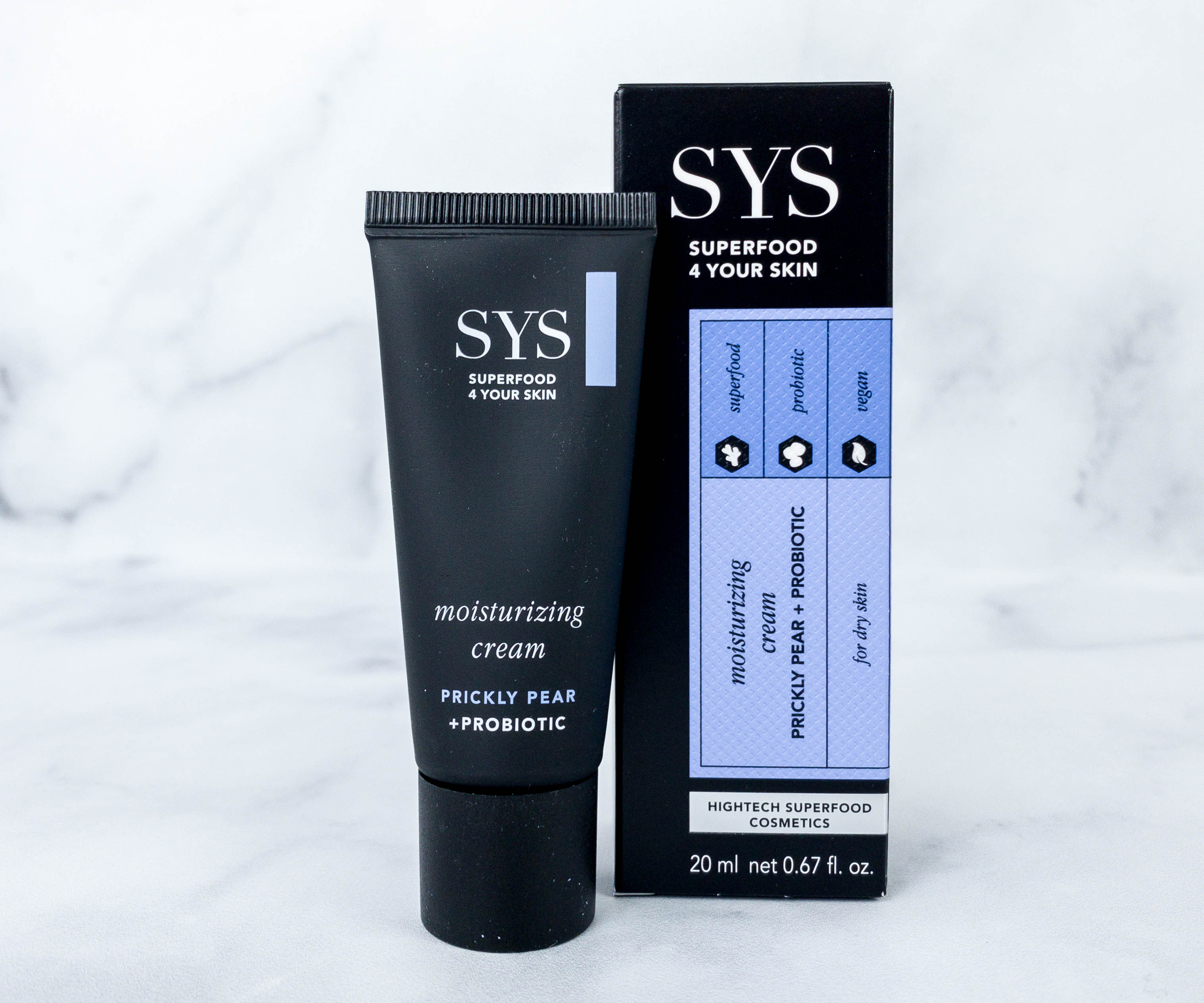 SYS Moisturizing Cream ($18.40 approximately) I like lightweight moisturizers like this one! It contains prickly pear extract which is rich in vitamins and nutrients, as well as piscidic acid which is a potent antioxidant that plays a role in UV protection. This works best when applied after cleansing during the day and even at night!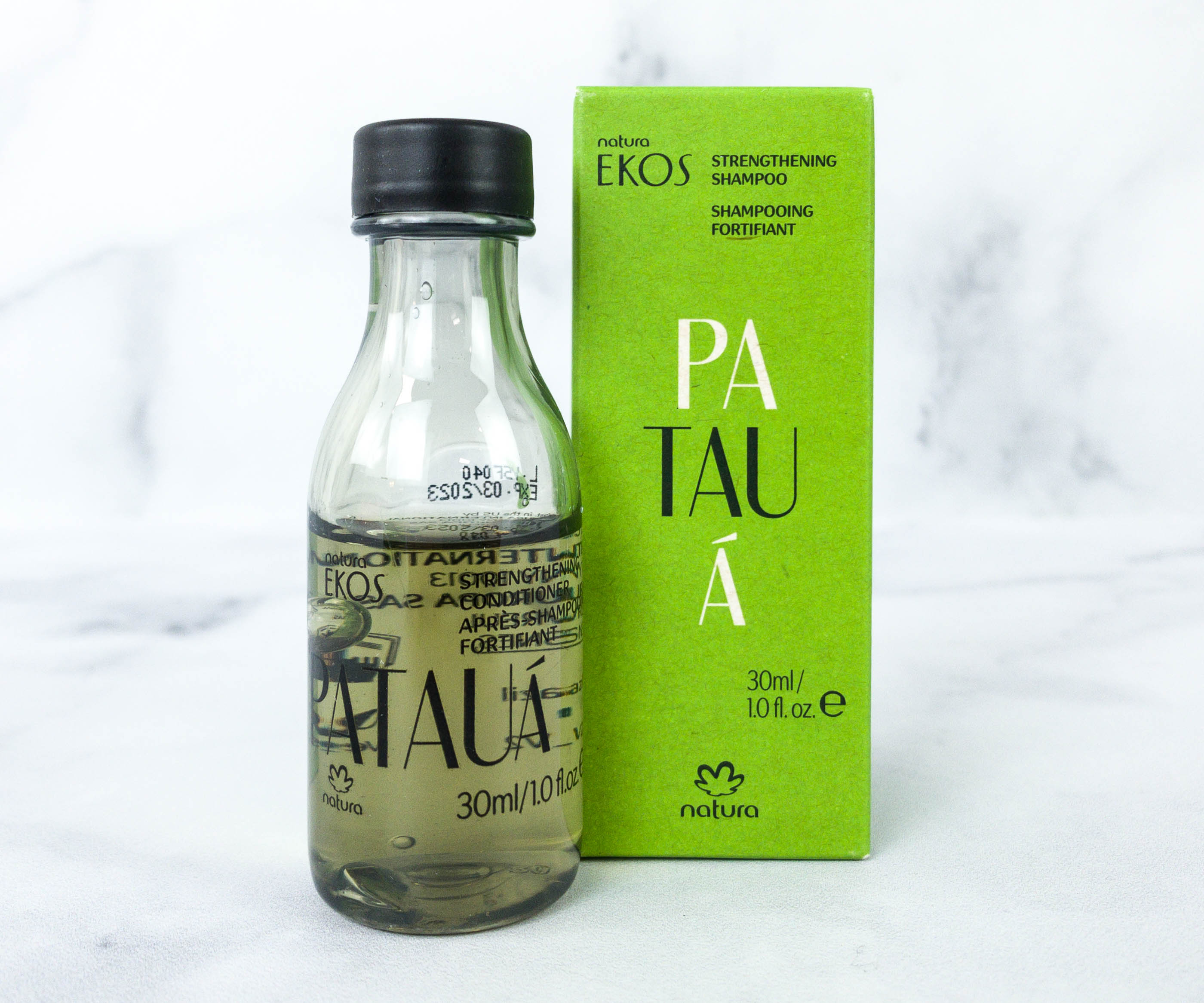 Natura Patauá Strengthening Shampoo ($2.30) This shampoo is formulated to repair and strengthen dry and damaged hair. It contains a blend of restorative Patauá oil from Brazil and protein-rich jojoba oil, which helps restore shine and moisture to the strands, making your hair look and feel healthier!
Natura Patauá Strengthening Conditioner ($2.40) This conditioner makes a perfect partner with the shampoo. It also has a hair strengthening formula, which includes omega 9-rich Patauá oil. I like that it makes my hair softer and easier to comb, and unlike other conditioners, it doesn't leave an icky residue. It helps with reducing frizz as well!
This month's GLOSSYBOX has a total retail value of $121 (although most of it is in the way overpriced Avant scrub) and includes strengthening hair care items plus gentle skin care products. My favorite among them is the moisturizing cream. It's lightweight and doesn't make my face greasy. I also like the sugar lip scrub as it helps me get rid of dry and chapped lips, it's just not worth $78. If you calculated it as worth $10, this box would have a $50+ value. This month's packaging is also super fun with its cassette tape inspired design. It's too pretty to be not repurposed! If you love trying beauty products and you love receiving them in beautiful boxes, GLOSSYBOX might be the beauty subscription for you!
What did you think of this month's GLOSSYBOX?