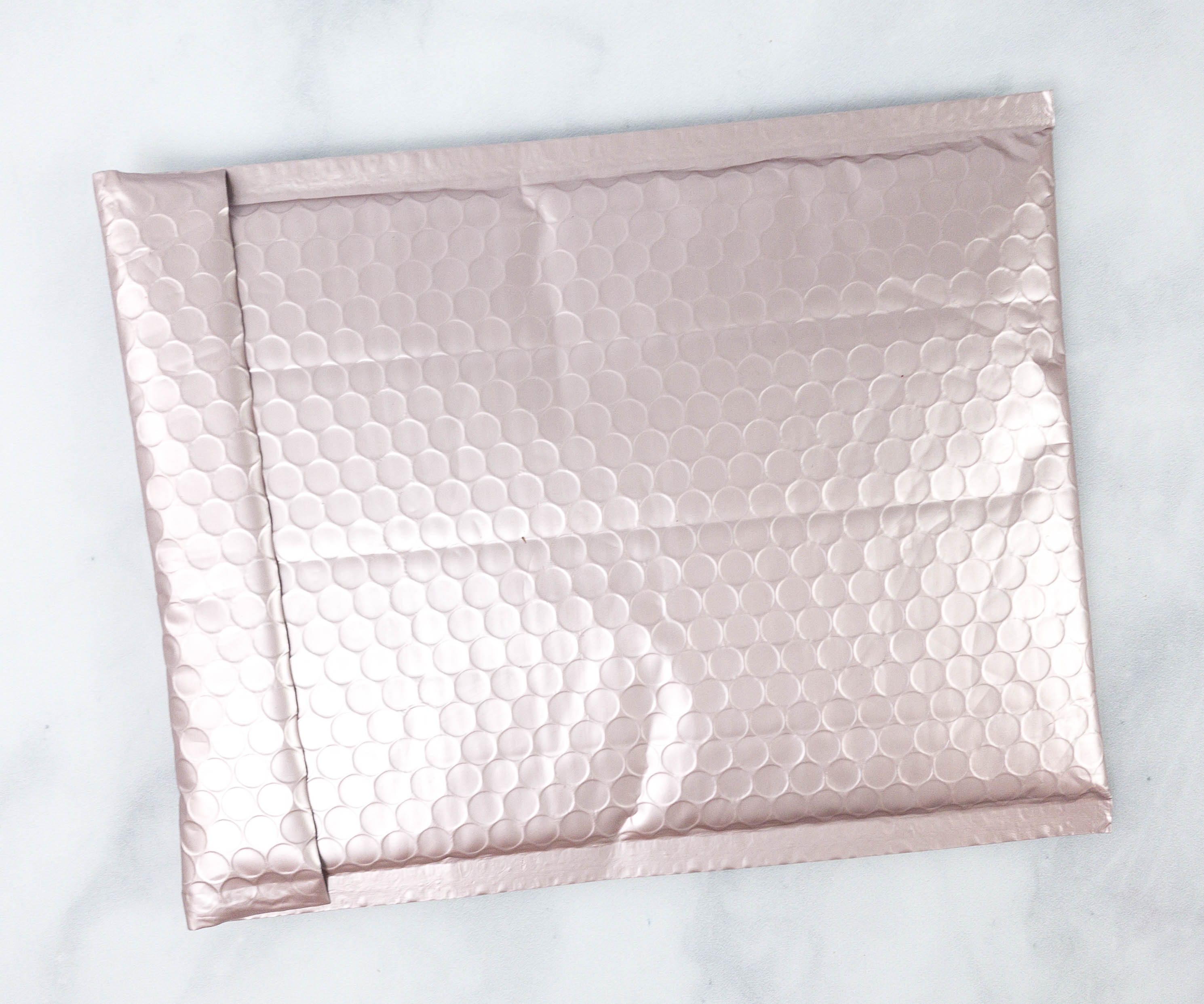 Glamour Jewelry Box is a monthly jewelry subscription. Each box includes 3 trendy boutique pieces, which may include necklaces, rings, bracelets, or earrings. The best thing is that they're all for you to keep! Boxes start at $34, with a promised retail value of $75+!
DEAL: Get 10% off your first box! Use coupon code CJ10.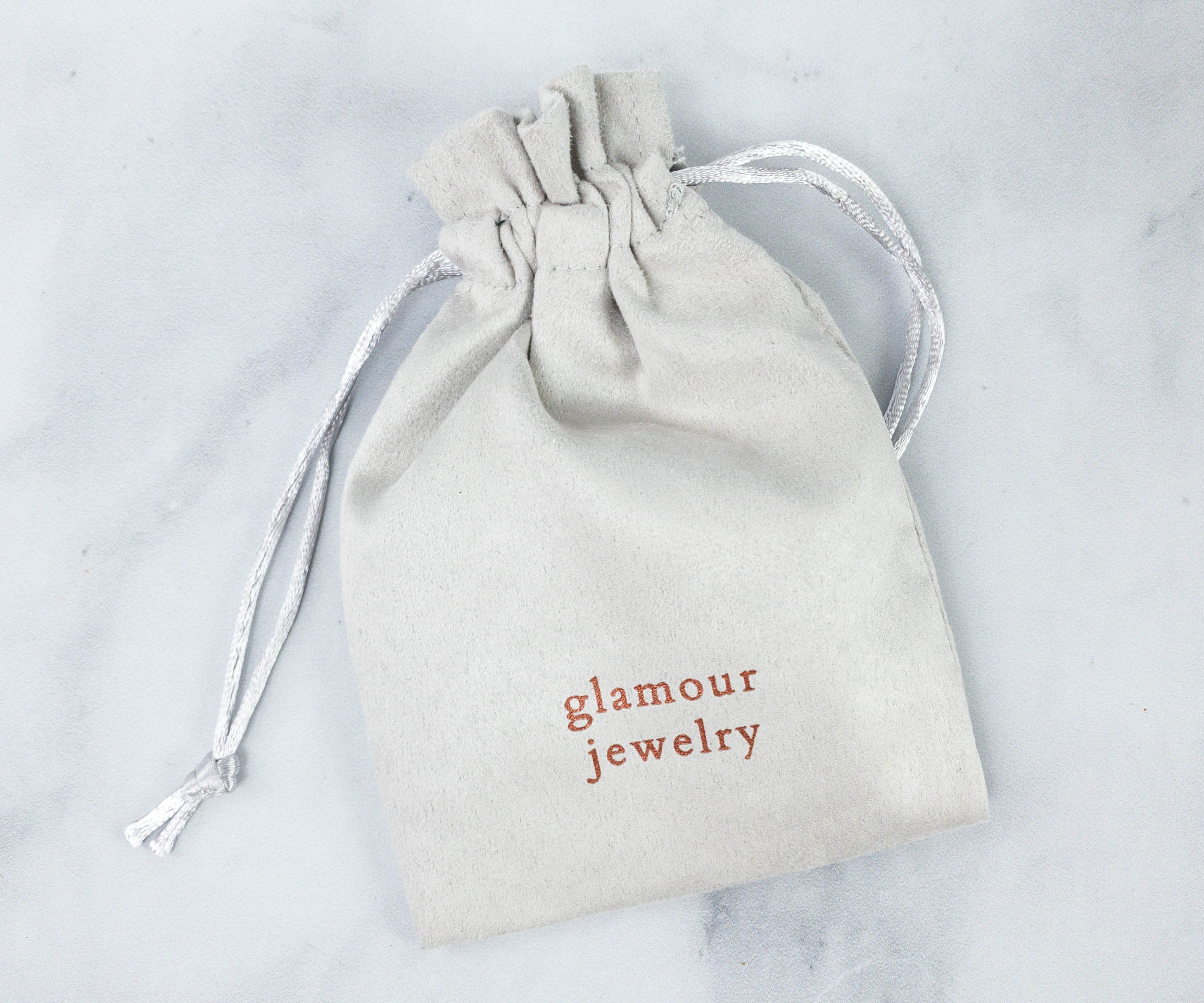 The items were packed in a drawstring pouch.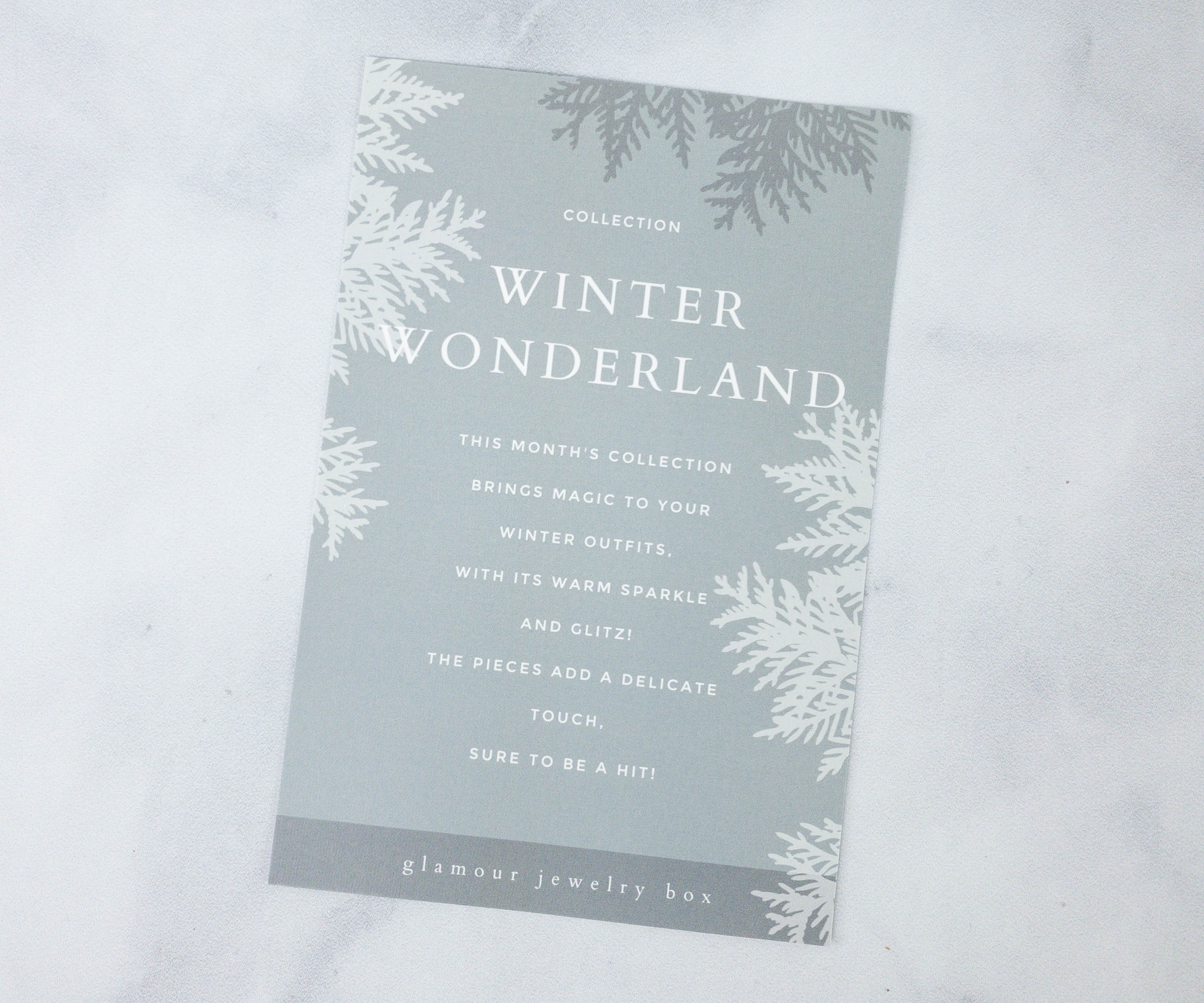 This month's theme is WINTER WONDERLAND.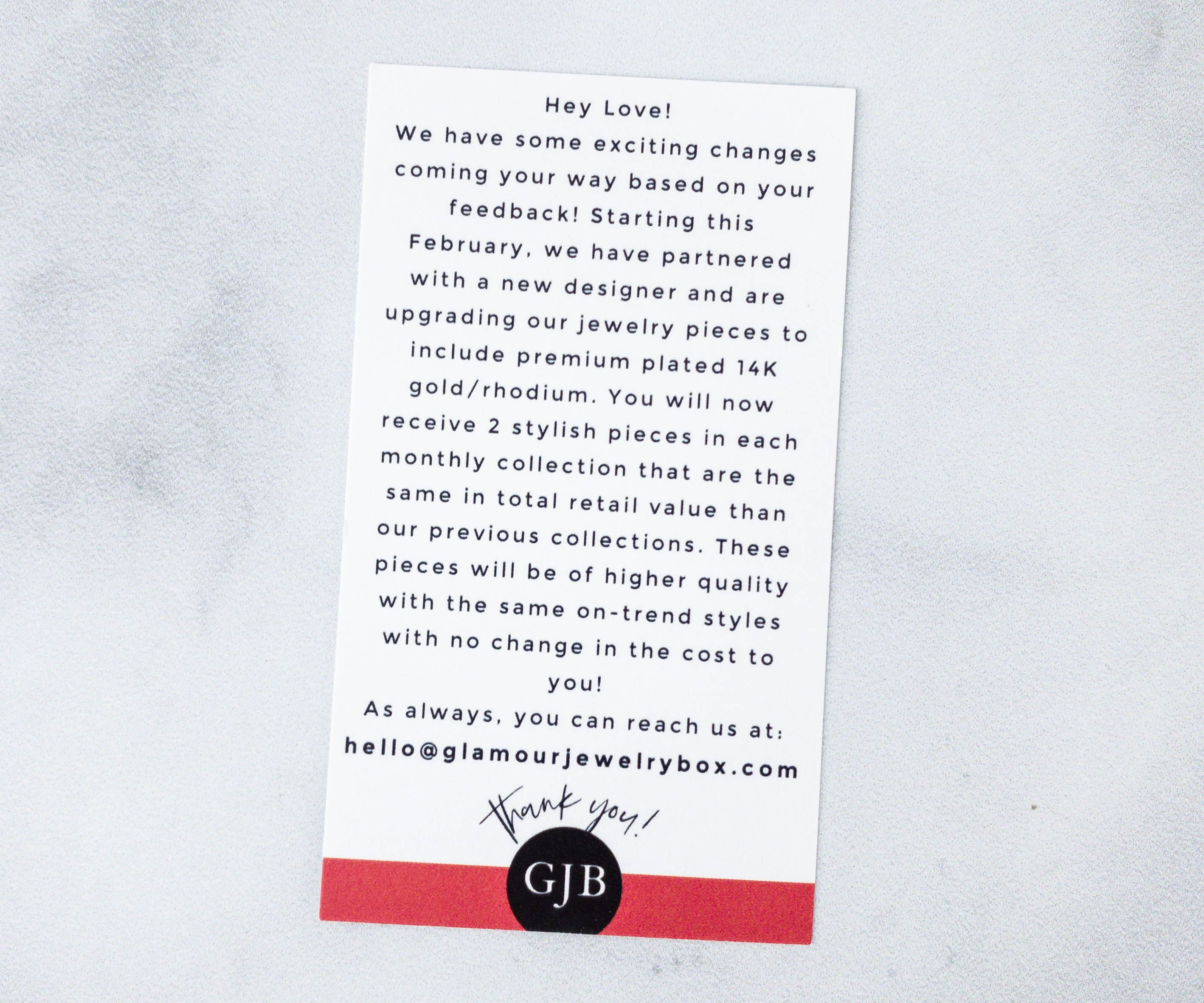 At the back of the card, there is a message from the Glamour Jewelry Box team regarding changes in their subscription.
We have some exciting changes coming your way based on your feedback! Starting this February, we have partnered with a new designer and are upgrading our jewelry pieces to include premium plated 14k gold/rhodium. You will now receive 2 stylish pieces in each monthly collection that are the same in total retail value than our previous collections. These pieces will be of higher quality with the same on-trend styles with no change in the cost to you!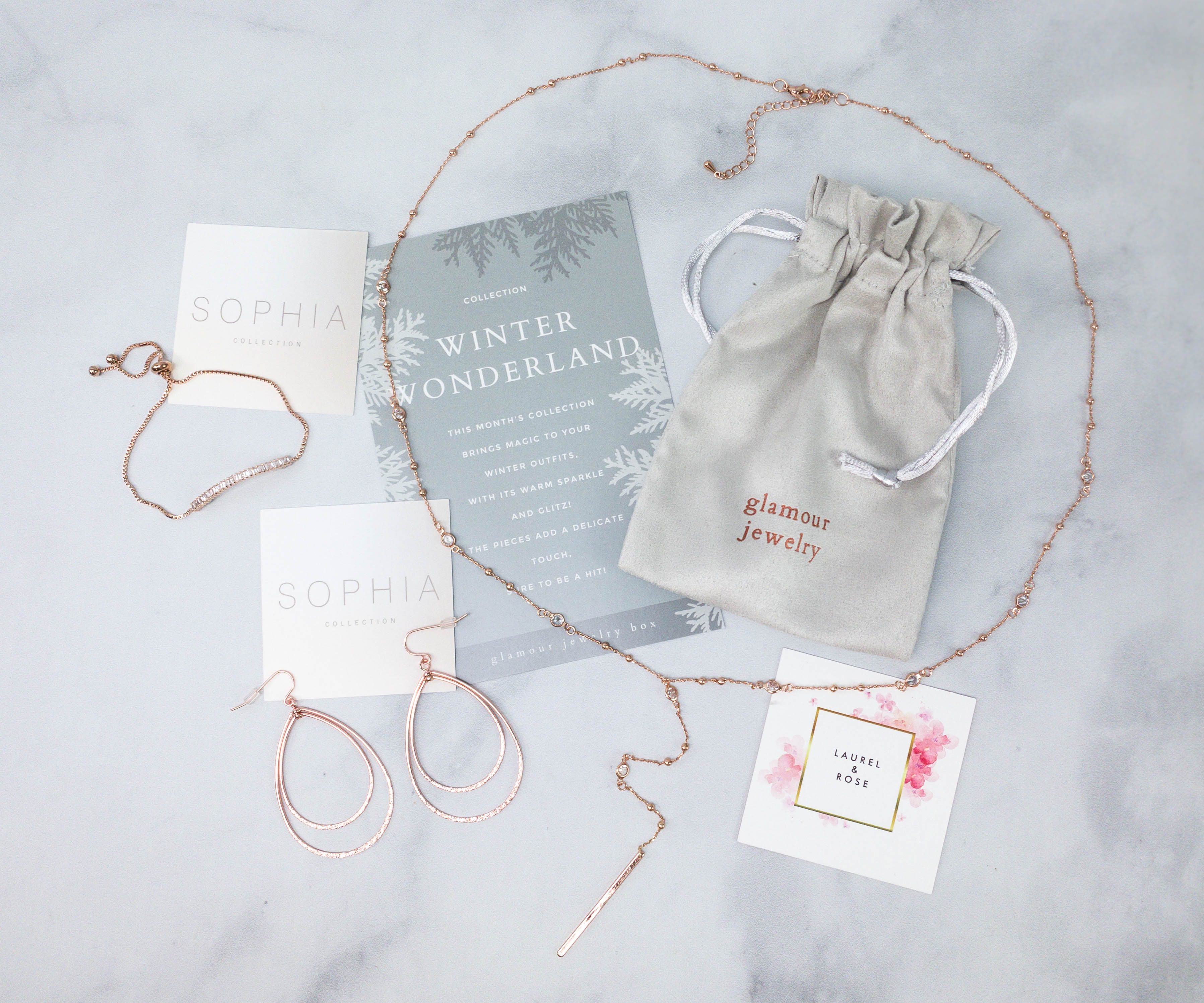 Everything I received this month!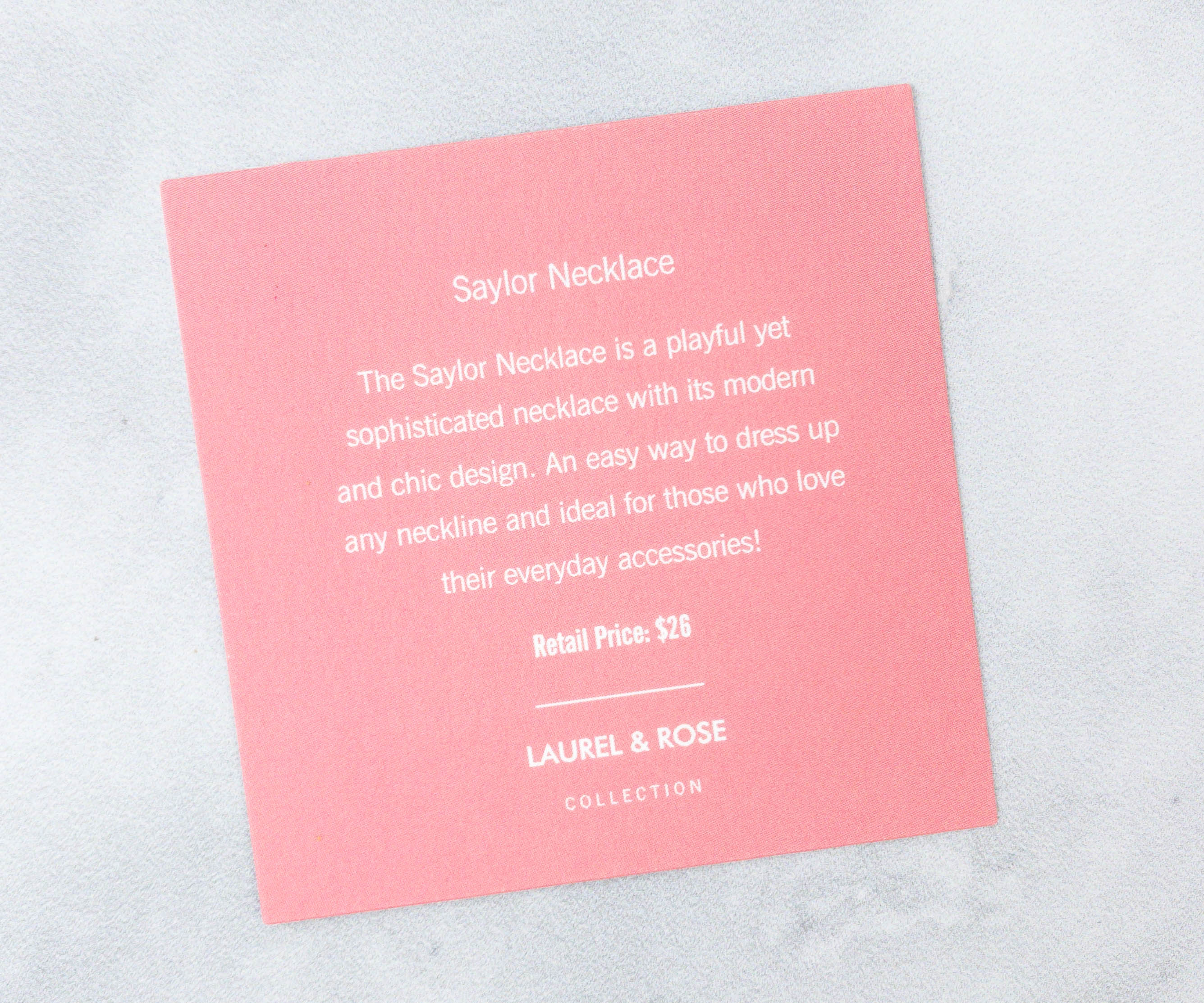 Lauren & Rose Collection Saylor Necklace ($26)
The Saylor Necklace is a playful yet sophisticated necklace with its modern and chic design. An easy way to dress up any neckline and ideal for those who love their everyday accessories!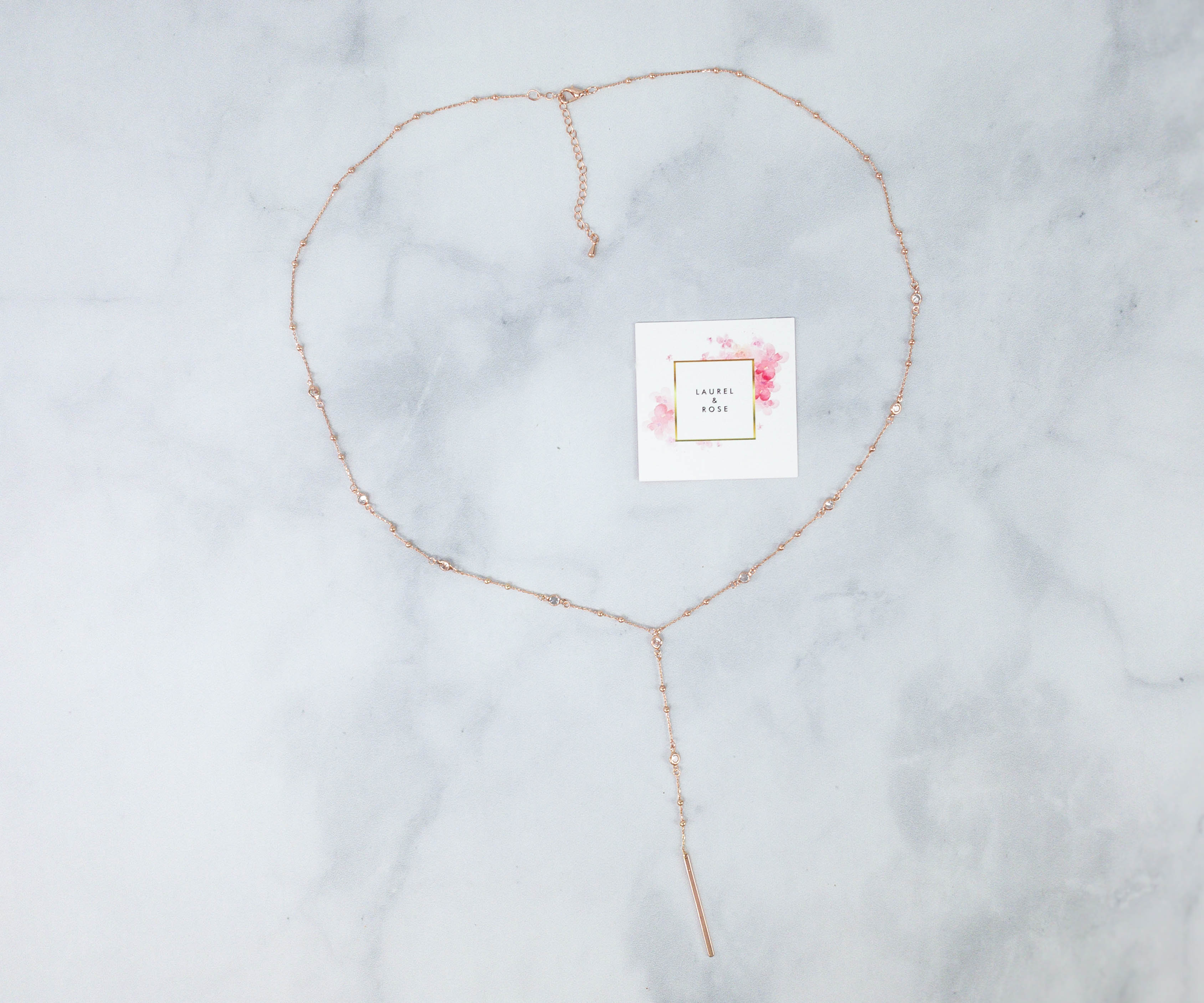 I love how classy and elegant this necklace is! It's easy to pair with casual clothes and even for work wear.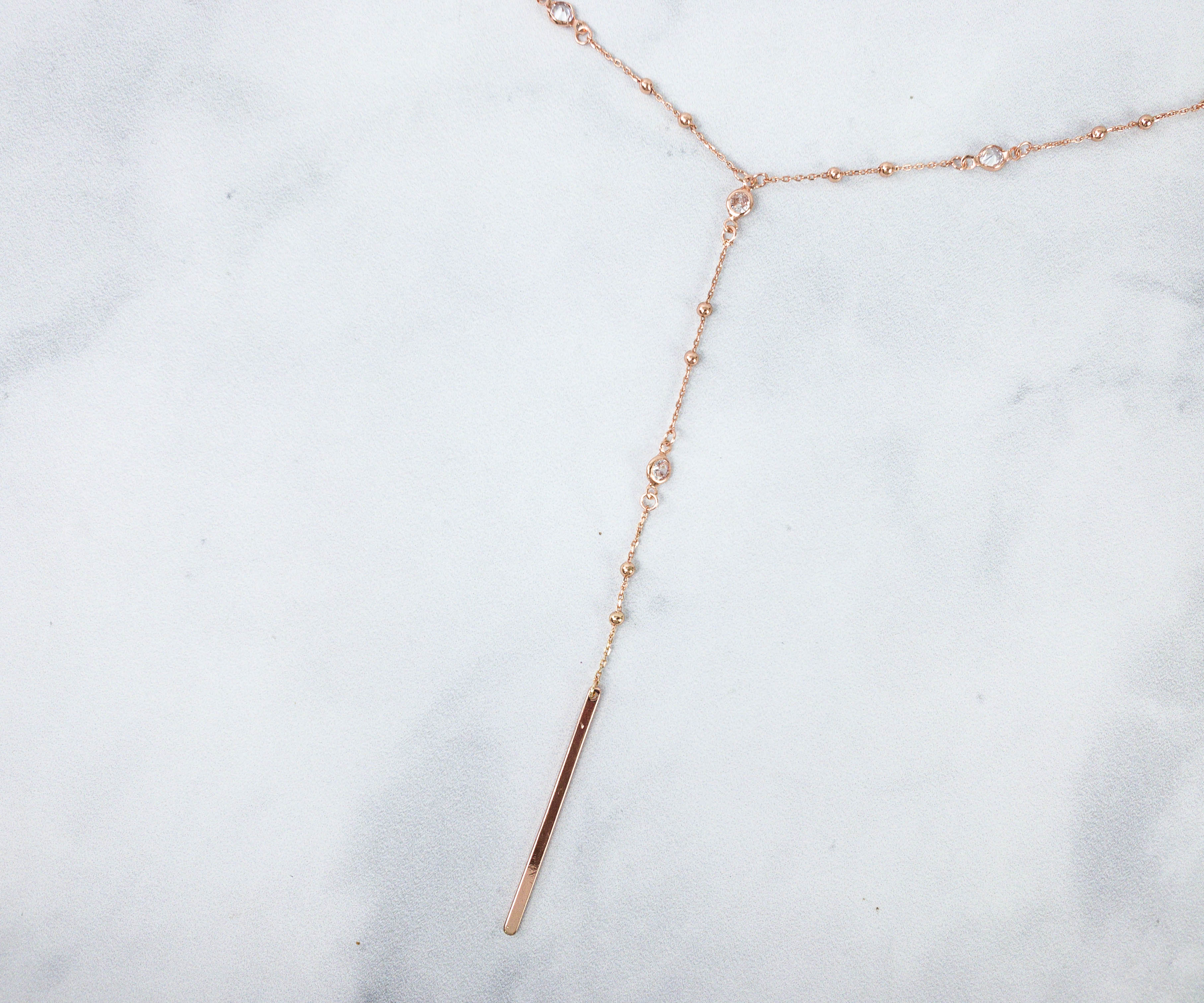 It features a drop bar in the middle that will look extra gorgeous with a low neckline outfit.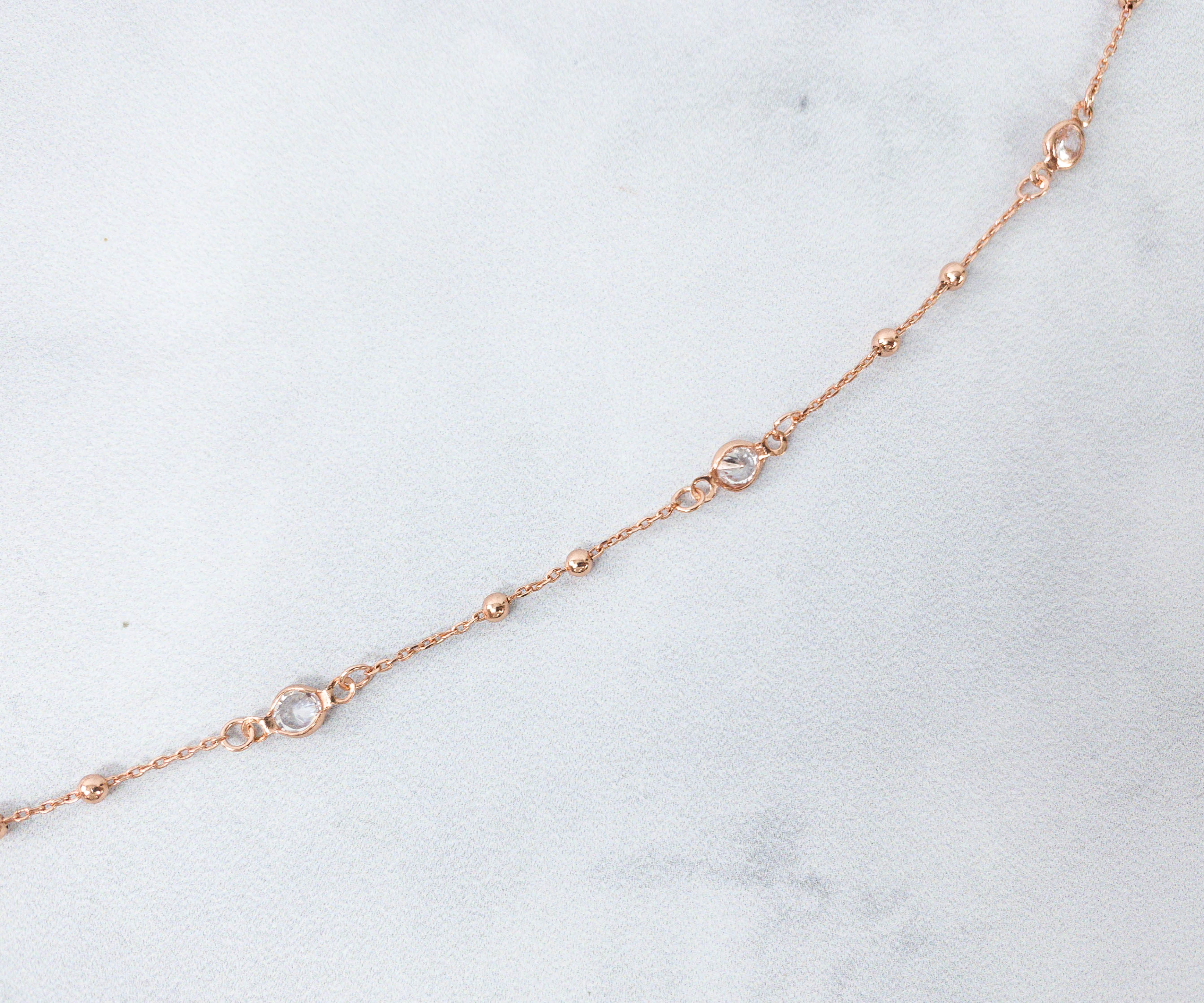 The chain has an evenly spaced out gem placement that adds more character to the jewelry. These gem stones also give this piece an extra shine when hit with the light.
Sophia Collection Haven Bracelet ($29)
A modern, delicate bracelet that adjusts to your perfect fit, the Haven Bracelet is ideal for its subtle touch of sparkle and easy-to-stack appeal. The simple design of this chain bracelet makes it a perfect wear-anywhere piece.
I like the simple but gorgeous details of this piece. It looks great when worn alone but it can also be stacked with other bracelets if you want to take things up a notch!
What sets this bracelet apart is the set of bundled gems in the center!
This piece is also adjustable, so you can tighten or loosen it depending on your preference or style!
Sophia Collection Allison Earrings ($28)
The Allison Earrings offer a chic update to minimal hoop earrings with its fun double layer. This dainty yet unique piece will add that little something extra to your outfit without any effort.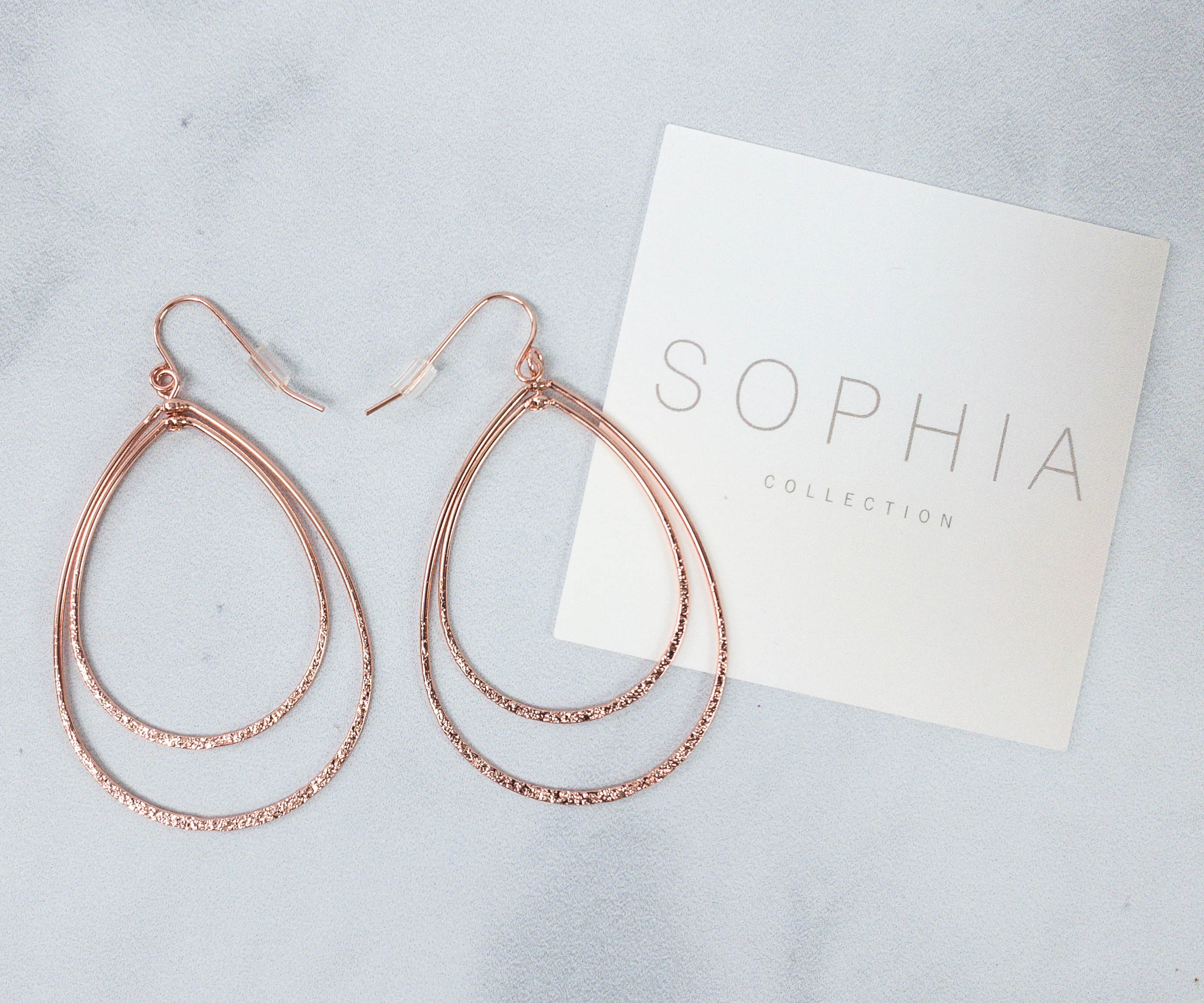 This pair is stunning! The earrings are double-layered, teardrop-shaped hoops that just screams luxury and sophistication.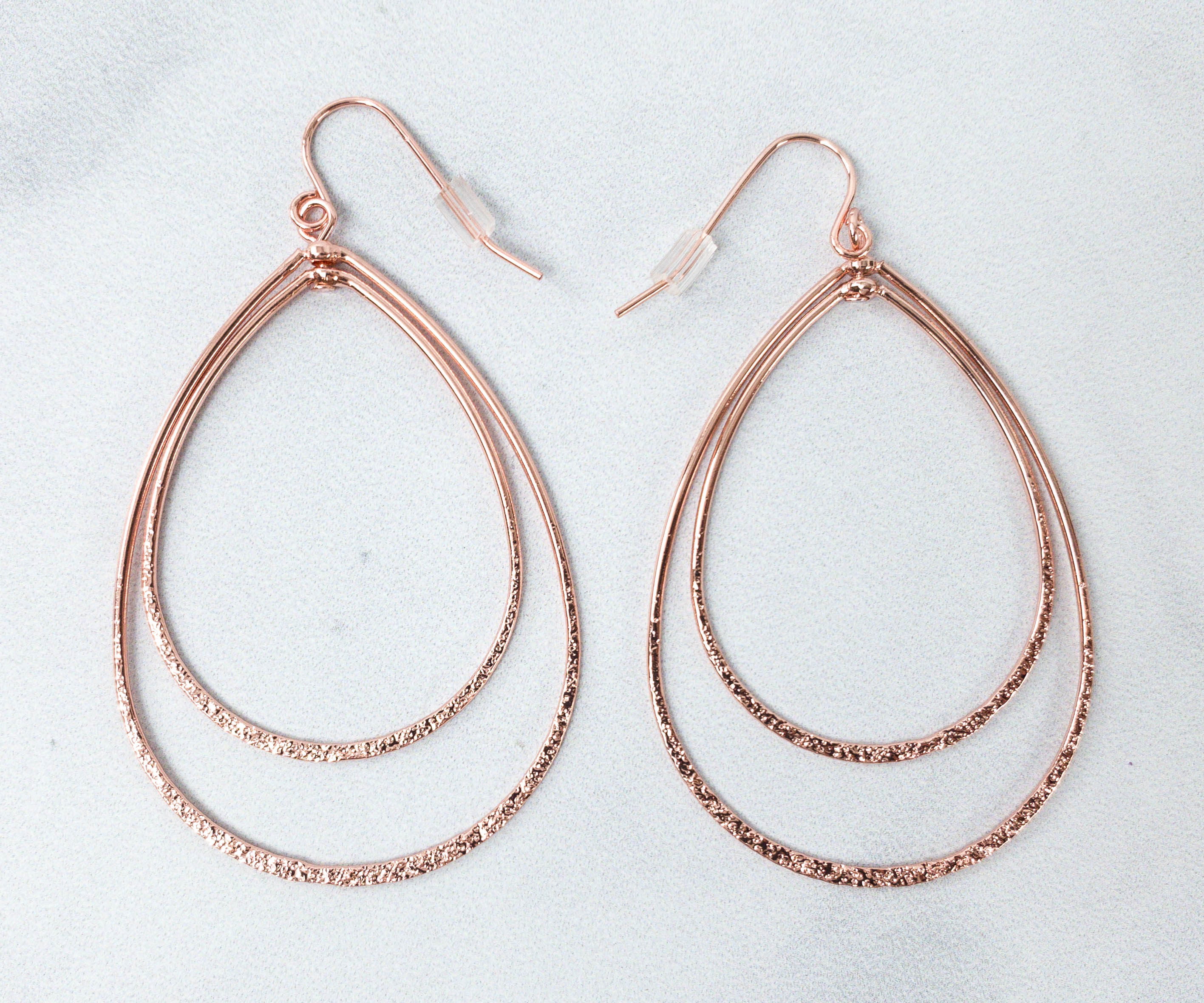 The design might be simple but it is eye catching. The textured bottom part really captivates the eye because it gives an appearance that the jewelry is sparkling!
This month's Glamour Jewelry Box features beautiful rose gold pieces! Every single piece looks great and easy to style. My favorite are the earrings that make a great statement piece. No need for more accessories because the earrings are already enough to steal attention. This subscription sends great jewelry pieces that I can wear and pair with different outfits for work, a day out with some friends, or even a date night with my husband. They never fail to surprise me with such pretty jewelry and I couldn't be happier!
Have you tried Glamour Jewelry Box yet? What do you think of this month's box?
Visit Glamour Jewelry Box to subscribe or find out more!