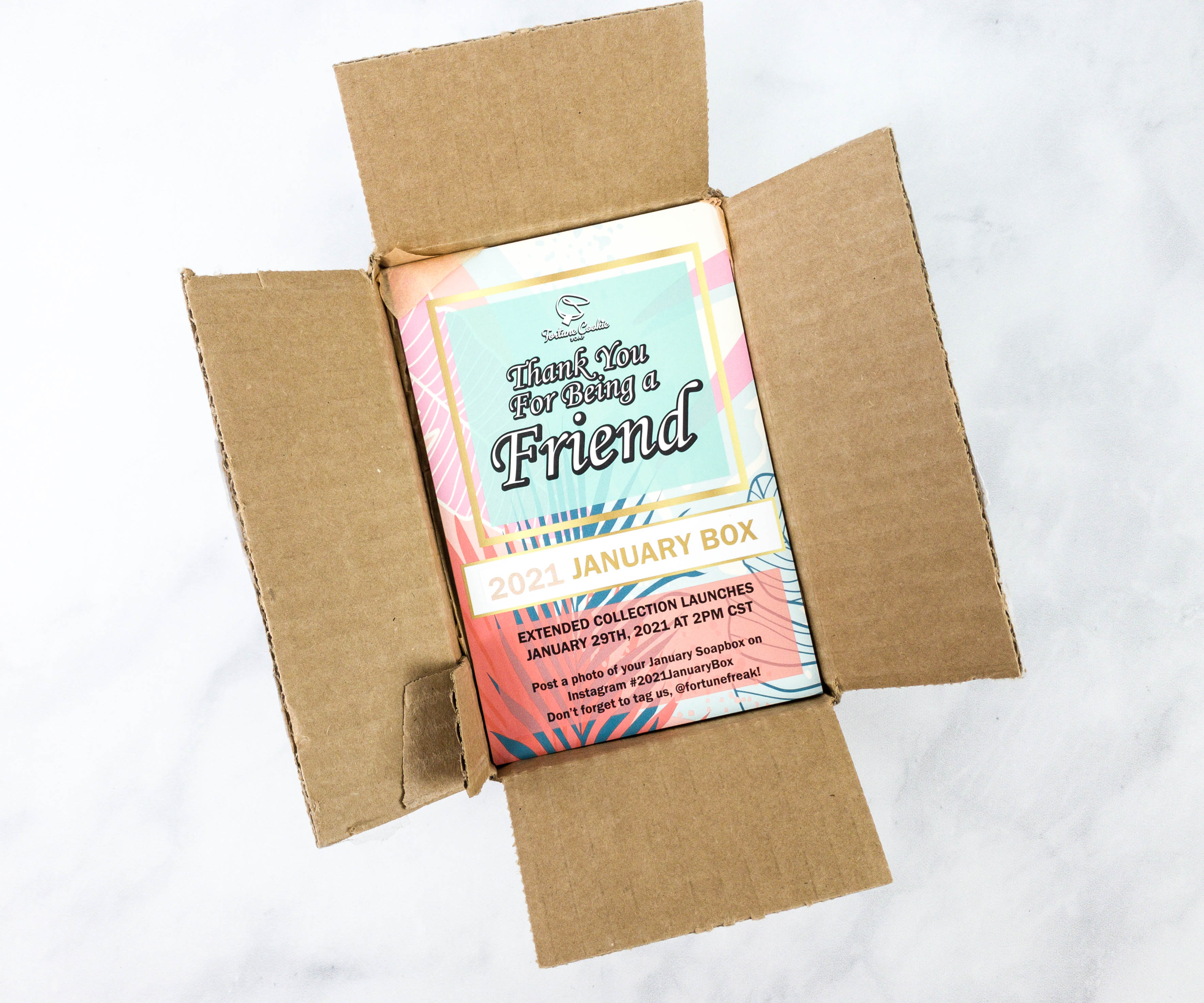 The FCS of the Month Club is a monthly subscription from Fortune Cookie Soap that features goodies from FCS. The box is now $16.95 a month with free shipping. You can also subscribe just quarterly. With your subscription you'll also receive a $10 coupon to FCS. Their shipping is $7.95, so it's a bit of a discount if you want to purchase a full-size item.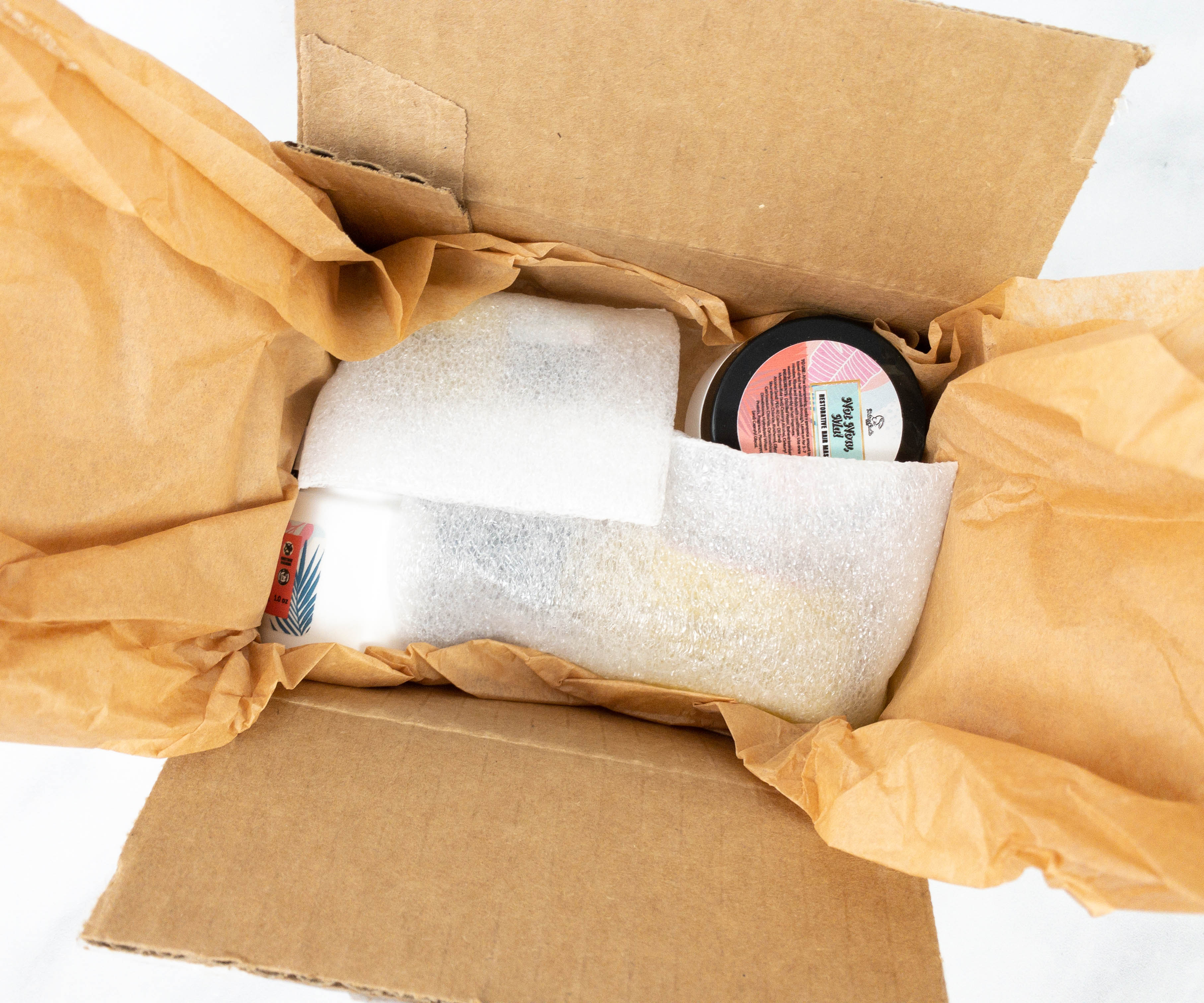 The items were also wrapped with paper.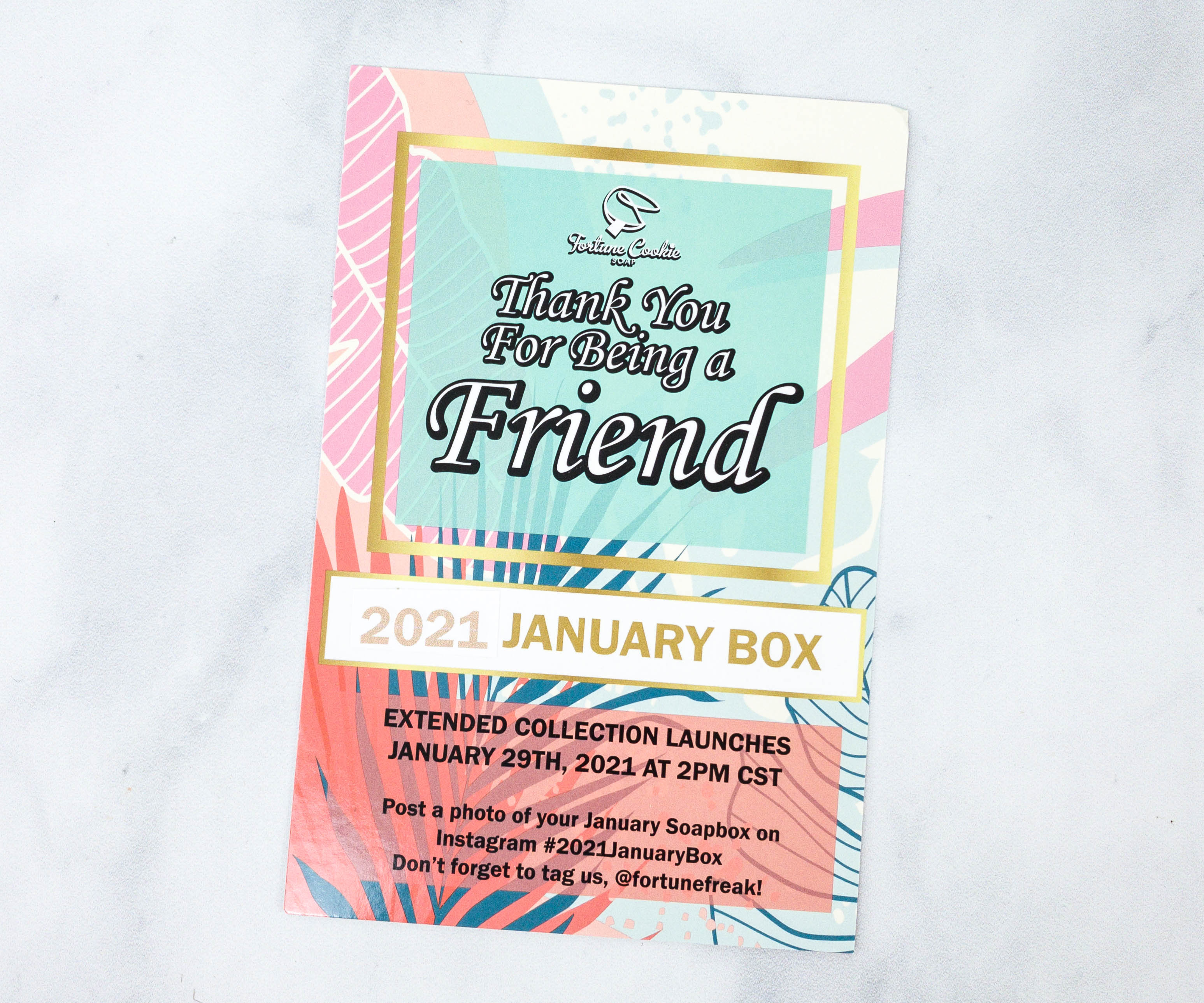 This month's theme is THANK YOU FOR BEING A FRIEND! Yes, Golden Girls!
At the back of the card is a list of the items in the box, along with a brief description for each.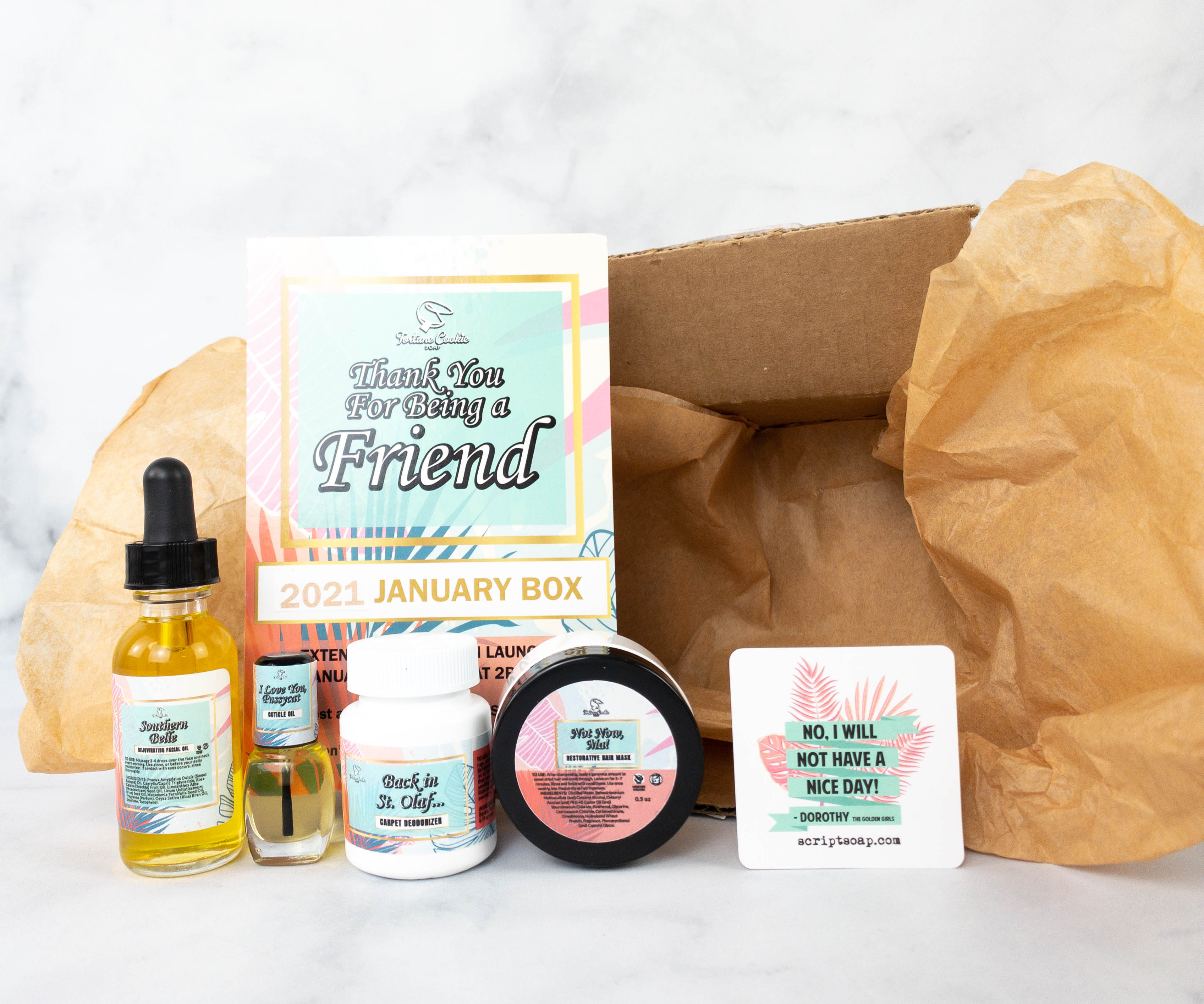 Everything in this month's box!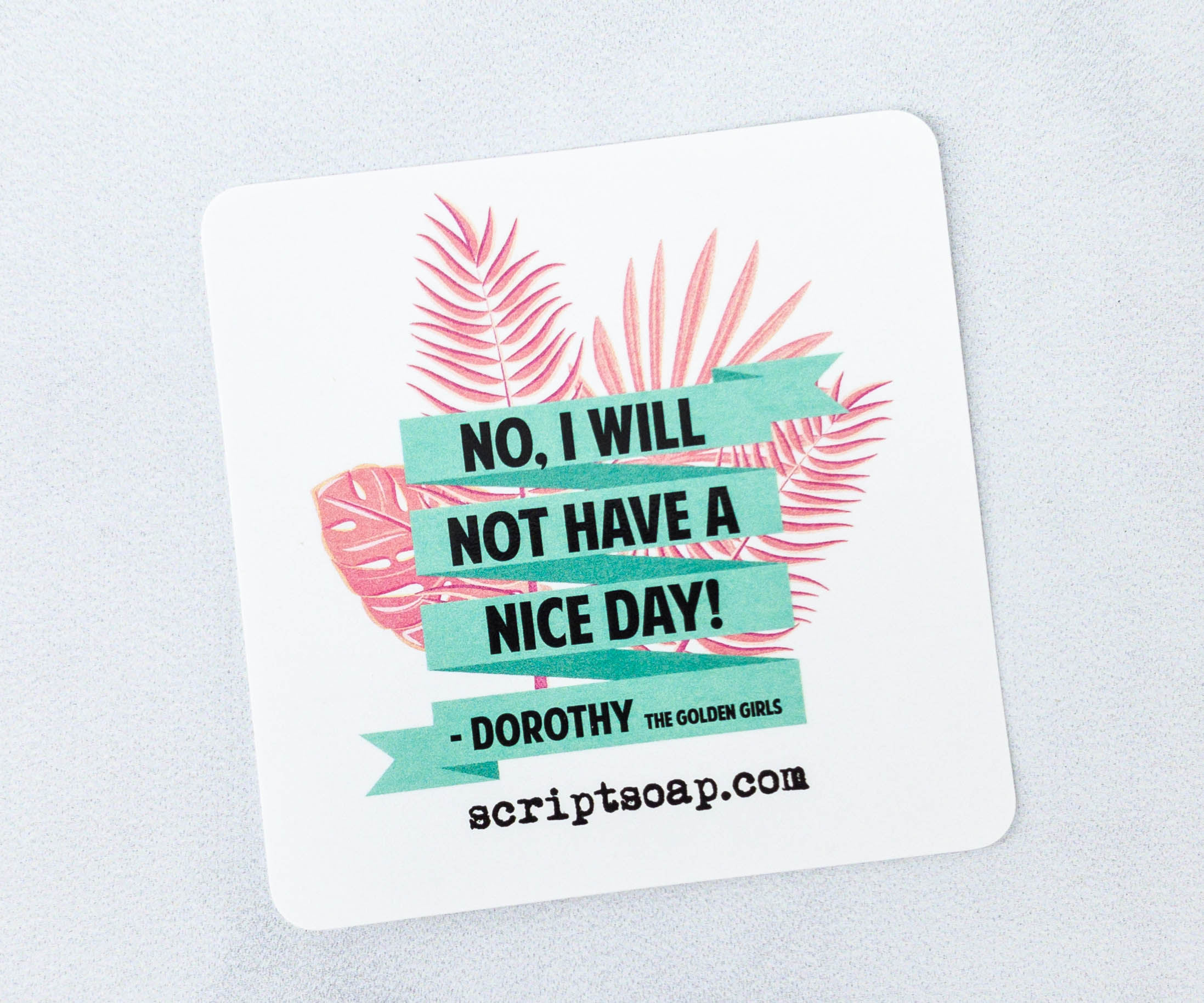 The little card features a quote from Dorothy of The Golden Girls.
No, I will not have a nice day!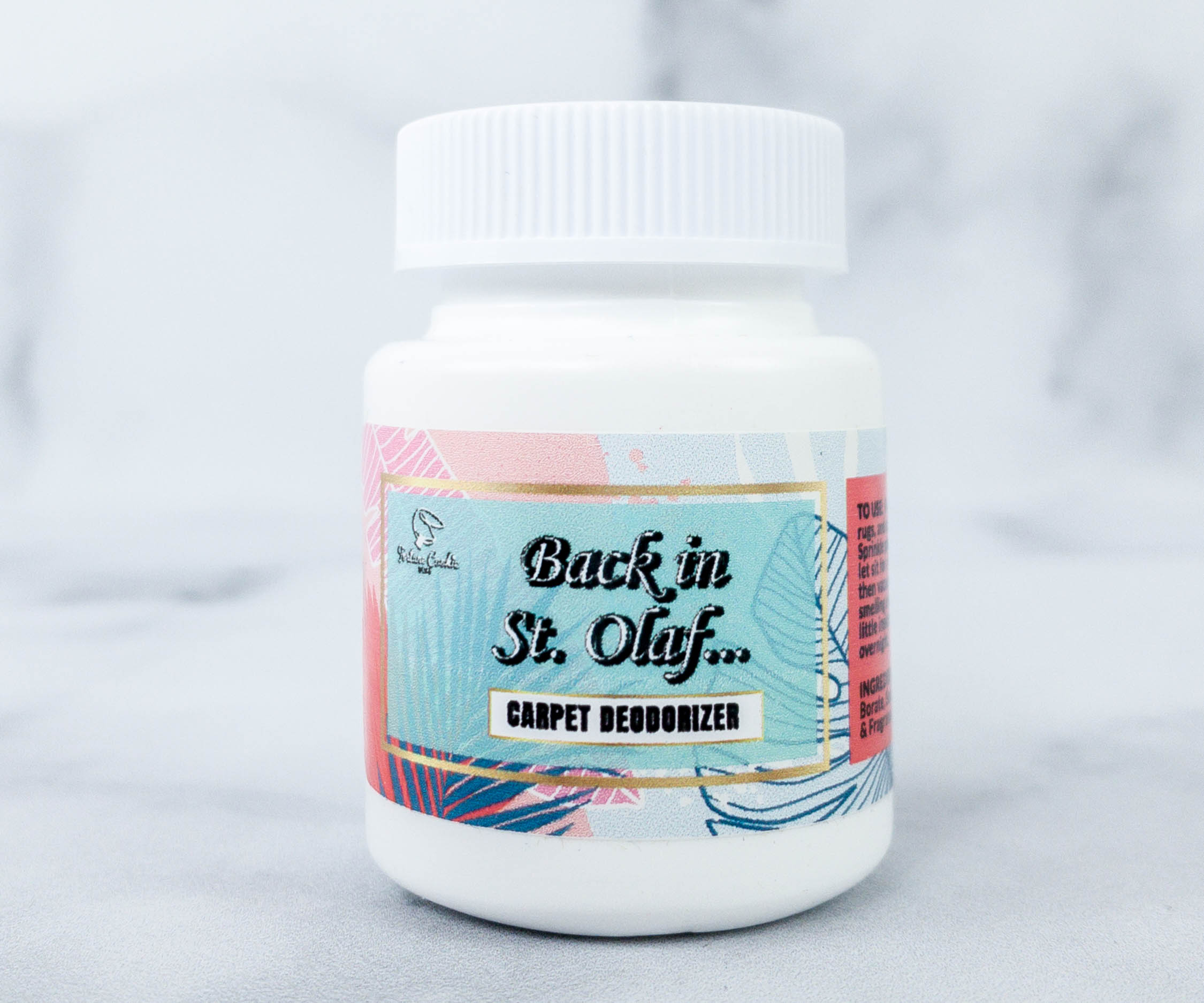 Back in St. Olaf Carpet Deodorizer. This deodorizer can be sprinkled over rugs, carpets, and even on car interiors to keep them smelling fresh and clean. You just have to let it sit for a few minutes before vacuuming it out! It has a lovely floral scent that lingers even days after cleaning the carpets. Scent notes include elderflower, peonies, and citrus. Also, this deodorizer is named after St. Olaf, a town located in northern Minnesota and Rose Nylund's hometown in The Golden Girls. For those who are not familiar, The Golden Girls is a sitcom that ran from 1985 to 1992!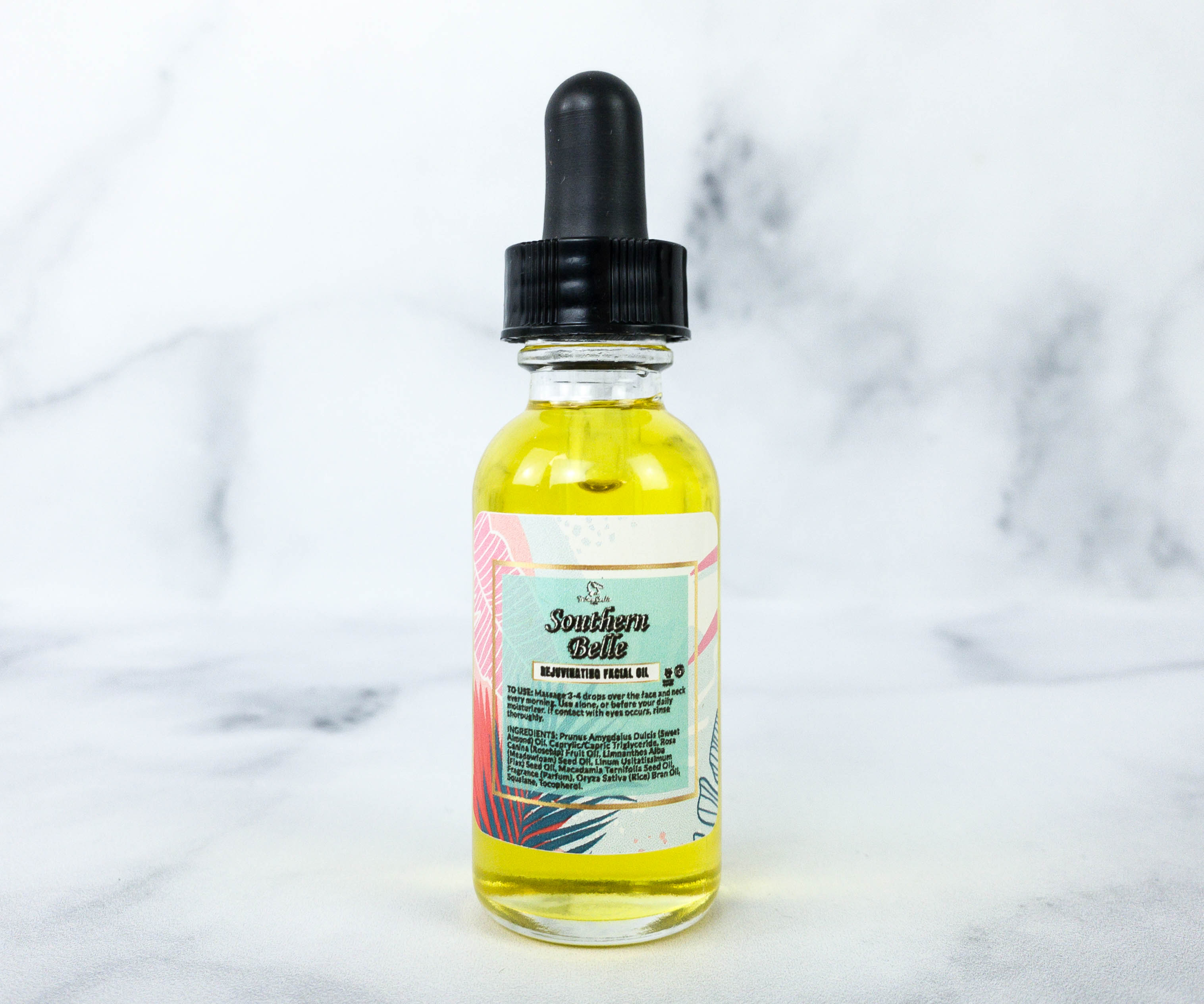 Southern Belle Rejuvenating Facial Oil. It's a facial oil formulated with a blend of rosehip and sweet almond oil, which helps keep the skin smooth and nourished. I love how light and non-greasy the formula is. It gets easily absorbed by my skin as well. The facial oil's scent profile is summery, with notes of sweet mango lemonade, pineapple, and warm summer wood. If you're wondering, Southern Belle refers to Blanche Elizabeth Devereaux and in the sitcom, she owns The Golden Palace Hotel!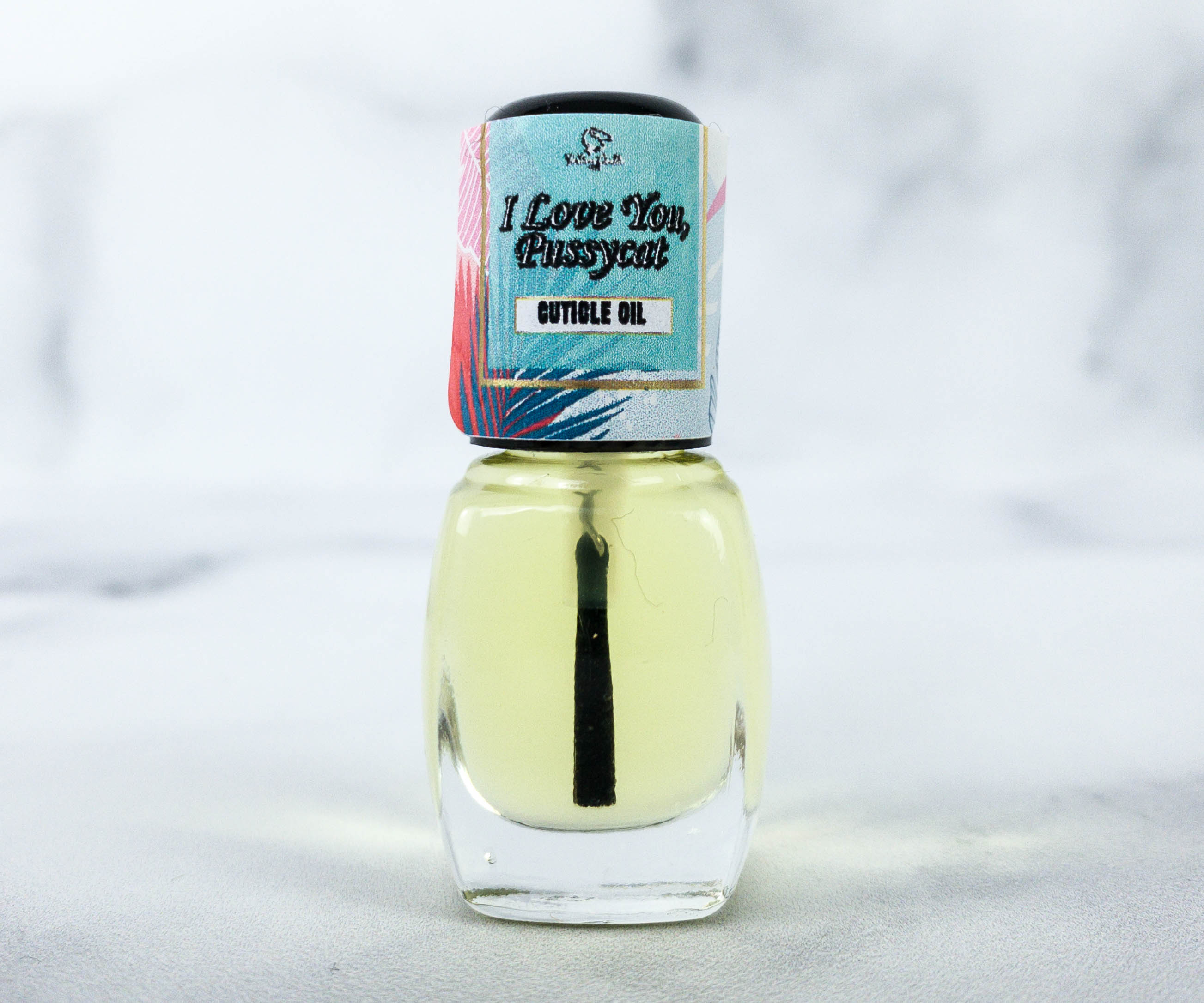 I Love You, Pussycat Cuticle Oil. FCS rarely sends cuticle oils and I'm excited about this one! A drop of this formula helps with dry and cracked cuticles. You can also leave this overnight for a deeper treatment. It contains jojoba seed oil which is known for its moisturizing properties and for speeding up wound healing. Scent notes include sweet caramel, southern peaches, plums, and a base of vanilla. About the name, Pussycat is what Sophia Petrillo calls Dorothy Zbornak in the sitcom!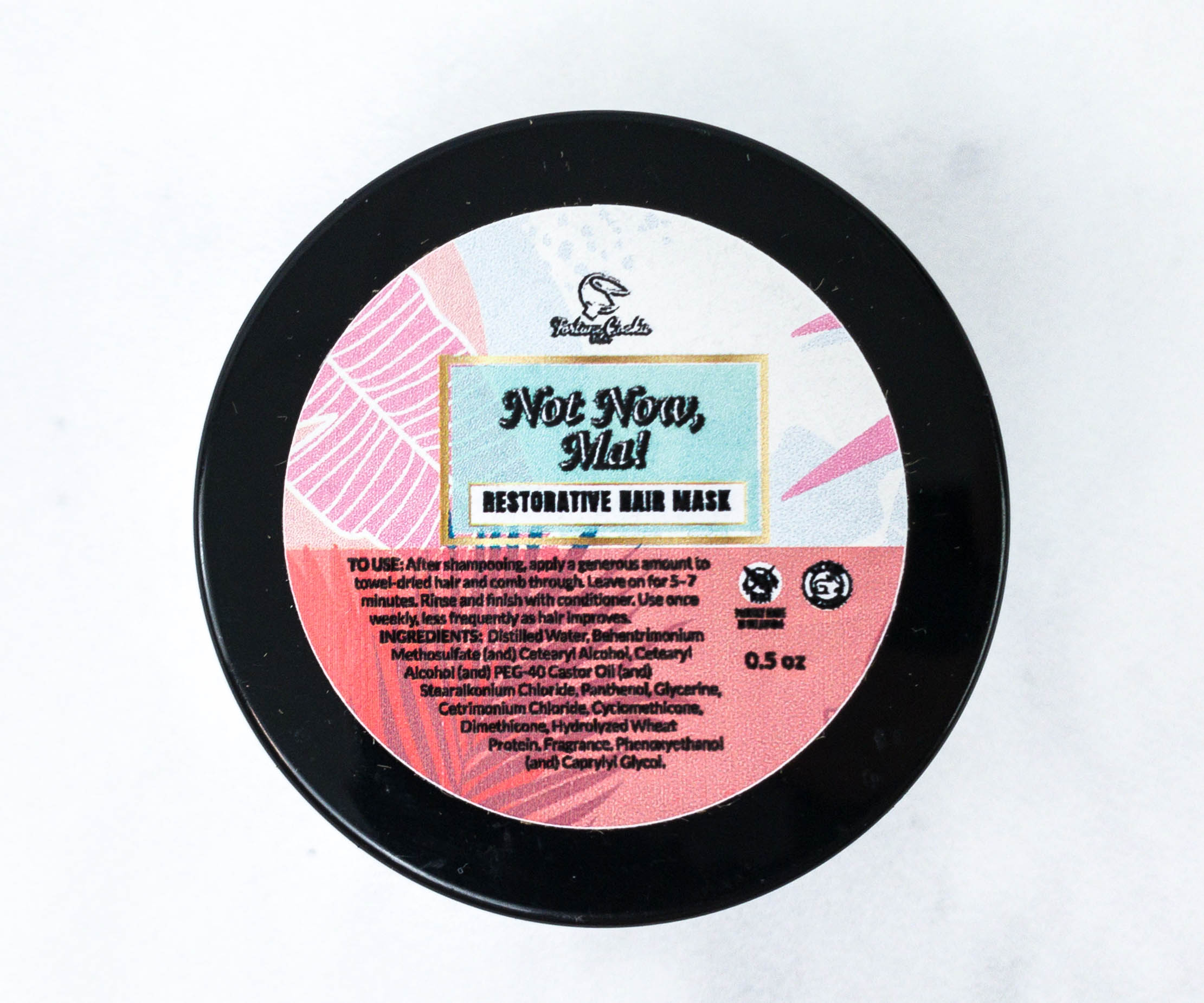 Not Now, Ma! Restorative Hair Mask. This hair mask can be used about once or twice a week as a replacement for conditioner. It helps restore the hair to make it look healthier, softer, and smoother!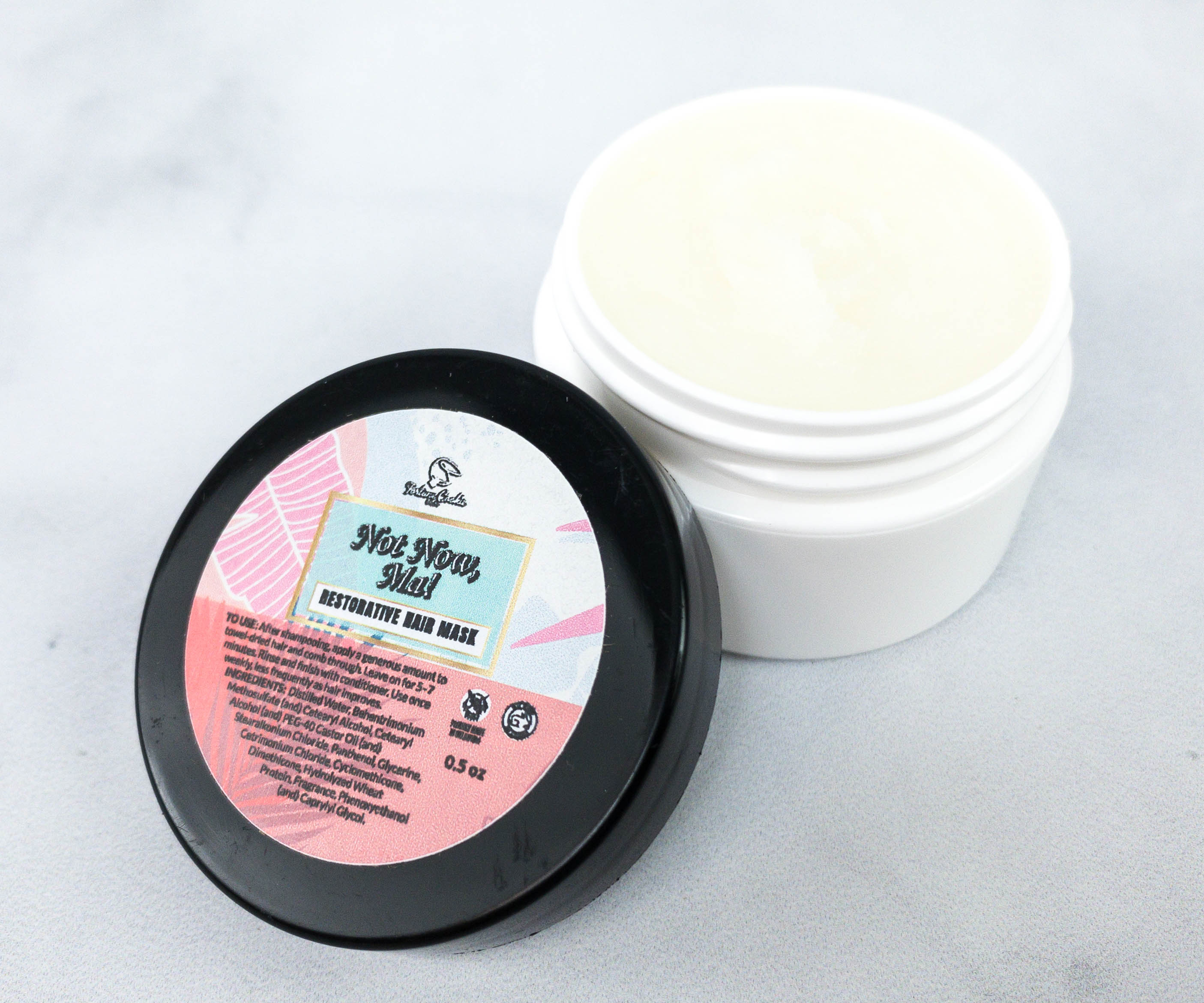 It smells so fresh, with scent notes of bergamot, lemongrass, and avocado. The hair mask's name is Dorothy's iconic line from The Case of the Libertine Belle episode: Not now, Ma!
This FCS Soap Box is great and I enjoyed all The Golden Girls references in it, although I'm betting lots of subscribers just might not get the theme (I used to watch the show with my Grandma)! Some items in the box are perfect for a self-care day at home, like the facial oil and a hair mask. I also like the cuticle oil which helps nourish my nails! They even included a deodorizer that freshens up our carpets and rugs. It has a very nice and lasting scent. Overall, I'm happy because FCS Soap Box is consistent in sending fun, themed boxes with useful and pleasant-smelling items!
What do you think of this month's FCS The Soap Box?
Visit Fortune Cookie Soaps – The Soap Box to subscribe or find out more!