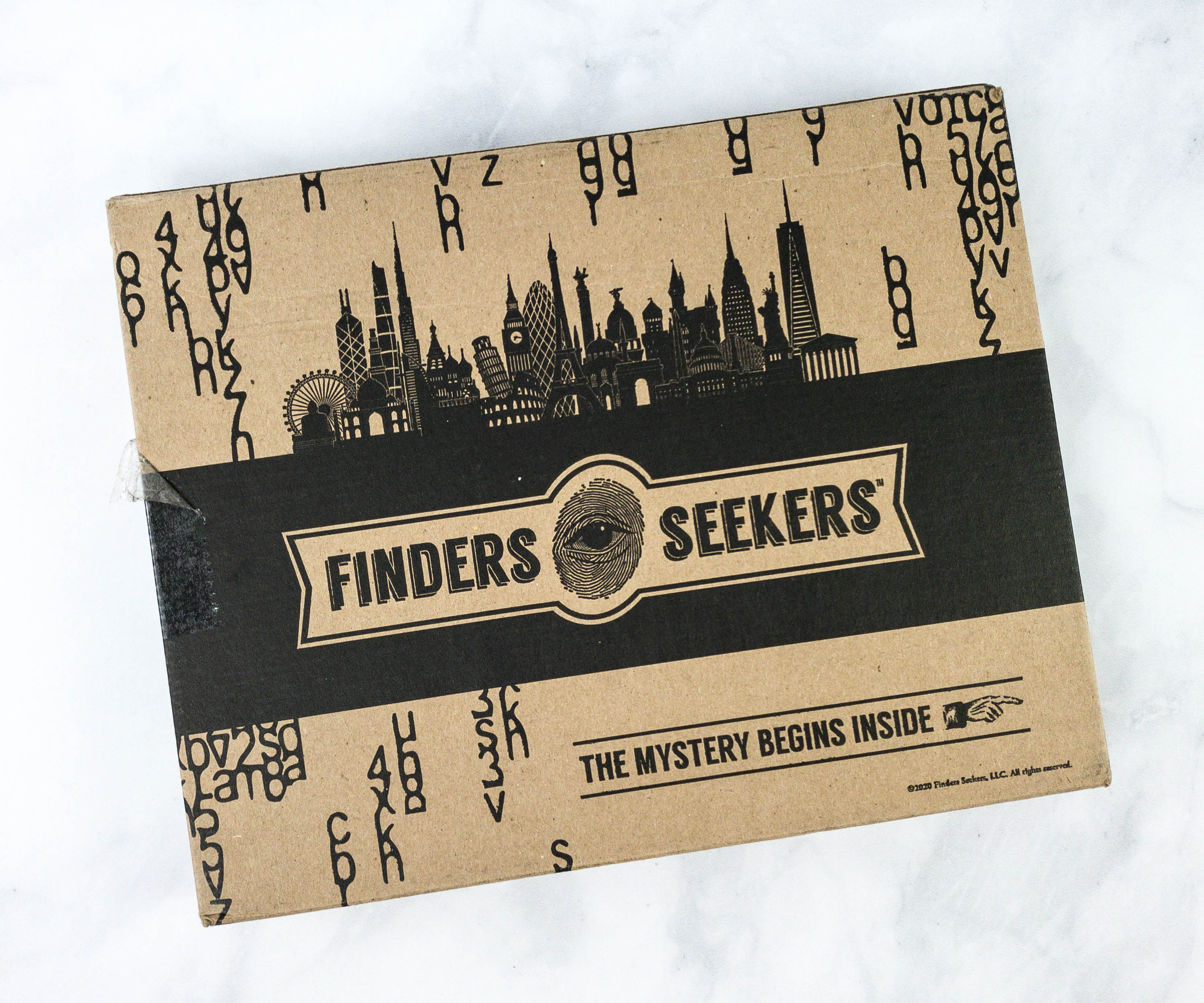 Finders Seekers is a monthly puzzle subscription box for anyone who loves puzzles, escape rooms, Sherlock Holmes, mysteries, or anything requiring a little brainpower. Finders Seekers features a new destination each month, so in addition to the puzzle/escape room experience, you get a mini travel experience, too, exploring a new city and its culture every month.
DEAL: Save $5 on your first box! Use this link and coupon code BRAINQUEST.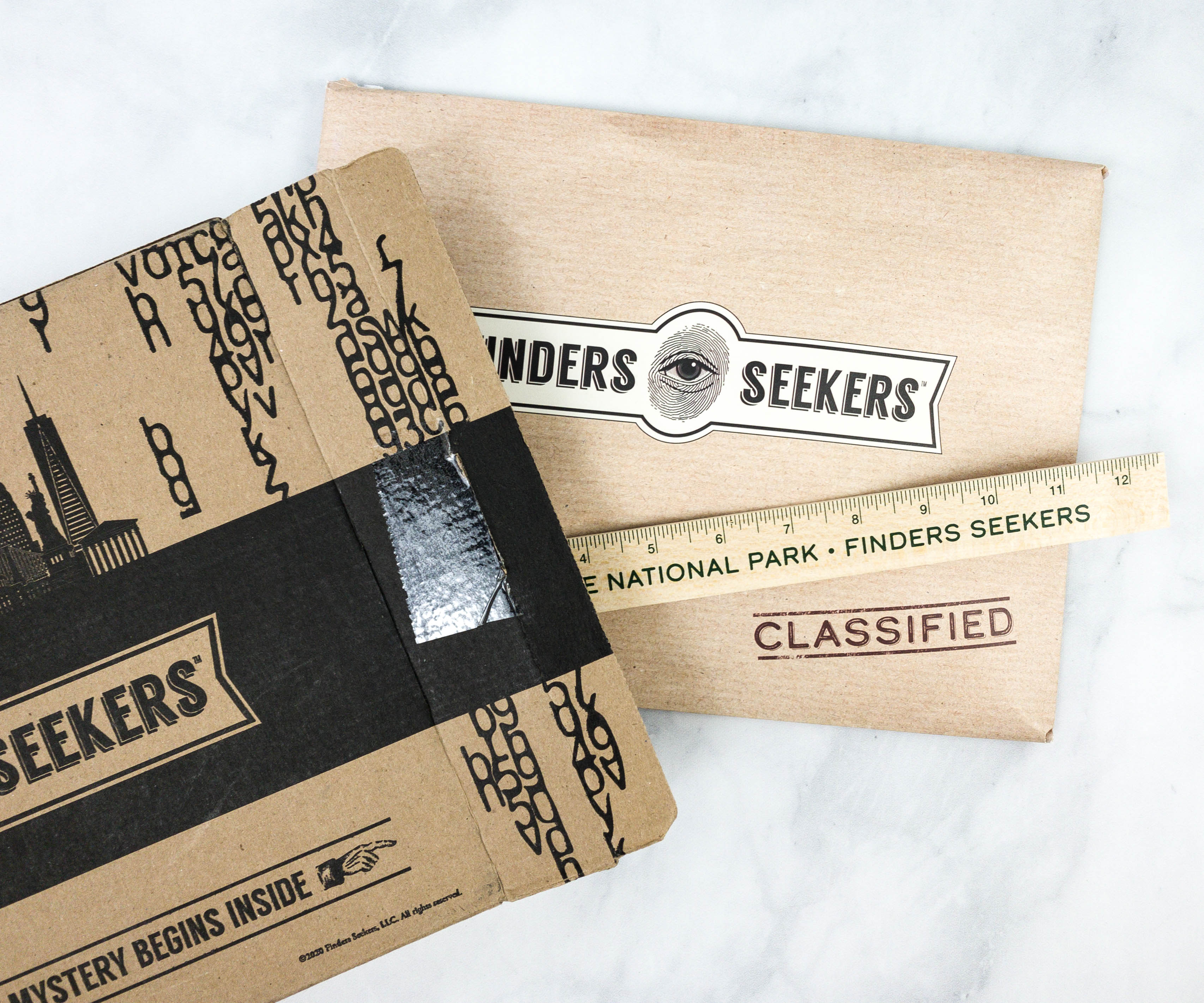 FYI – there are SPOILERS in this post!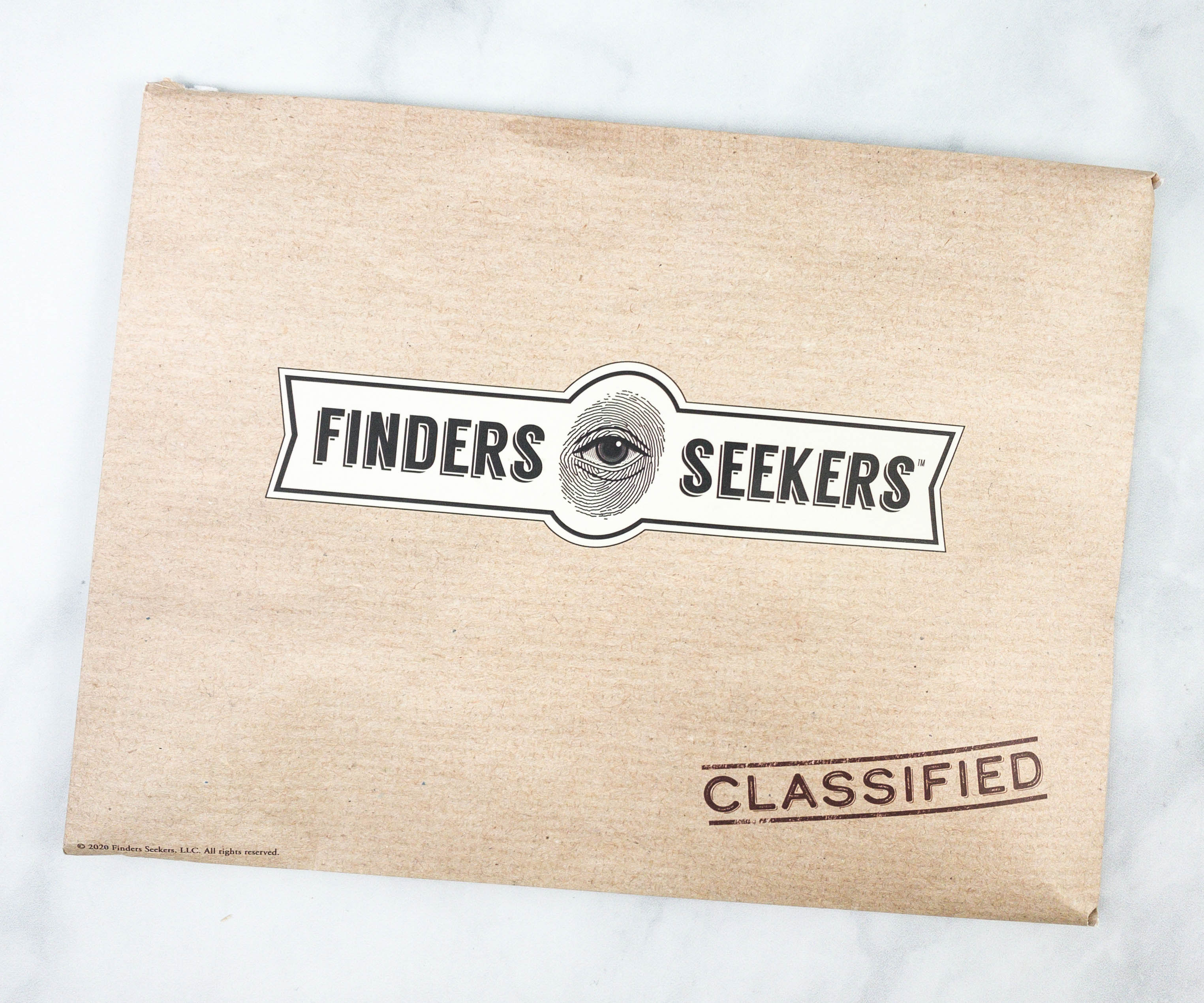 As a subscriber (limited numbers can join each month), you are invited to join the Society of Seekers, a group of like-minded puzzle friends who use their heads and a little bit of internet-search know-how to explore a city and solve a mystery each month. This month's destination is ALASKA!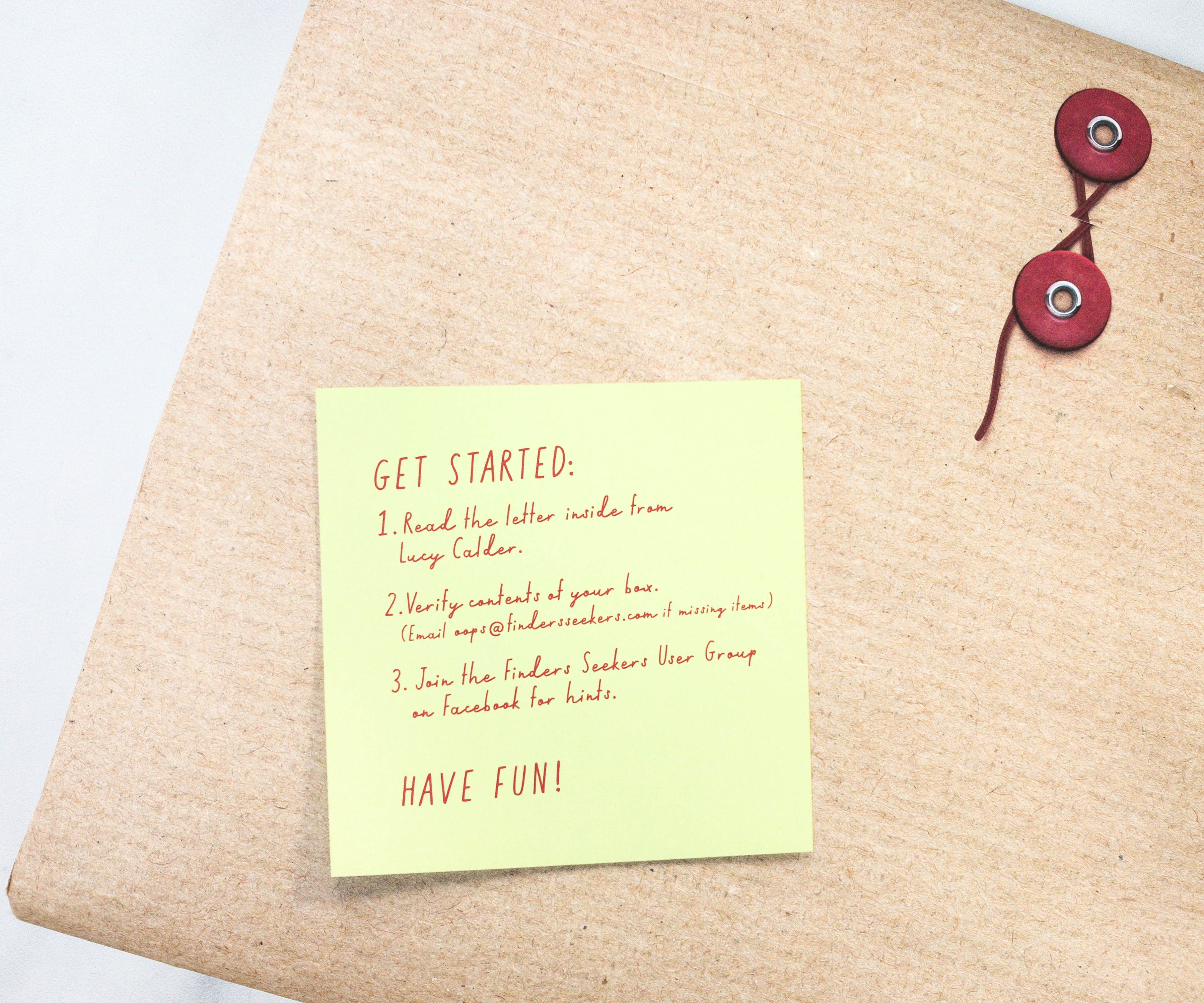 Everything is packed in a string-tie envelope.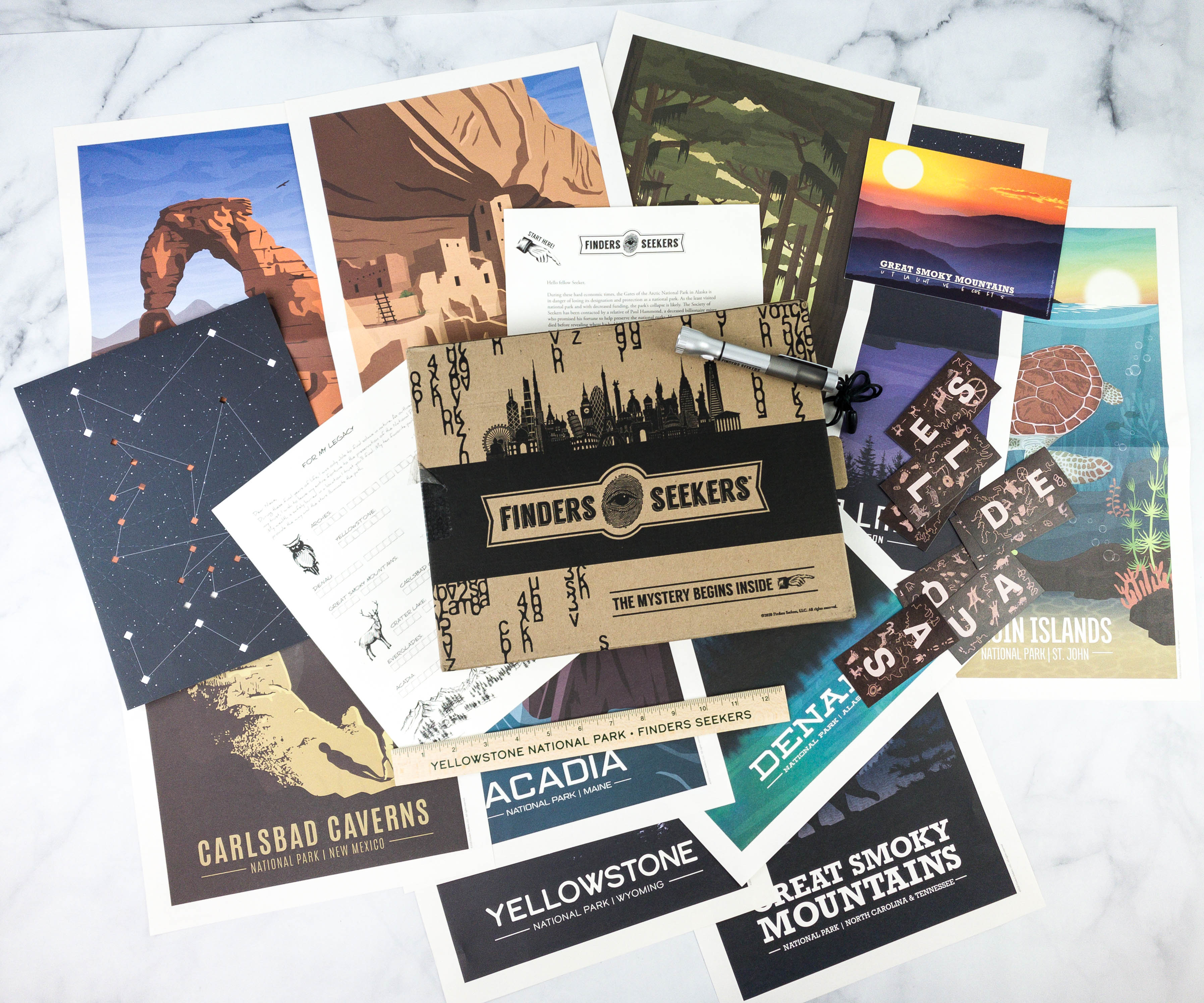 Everything in the box!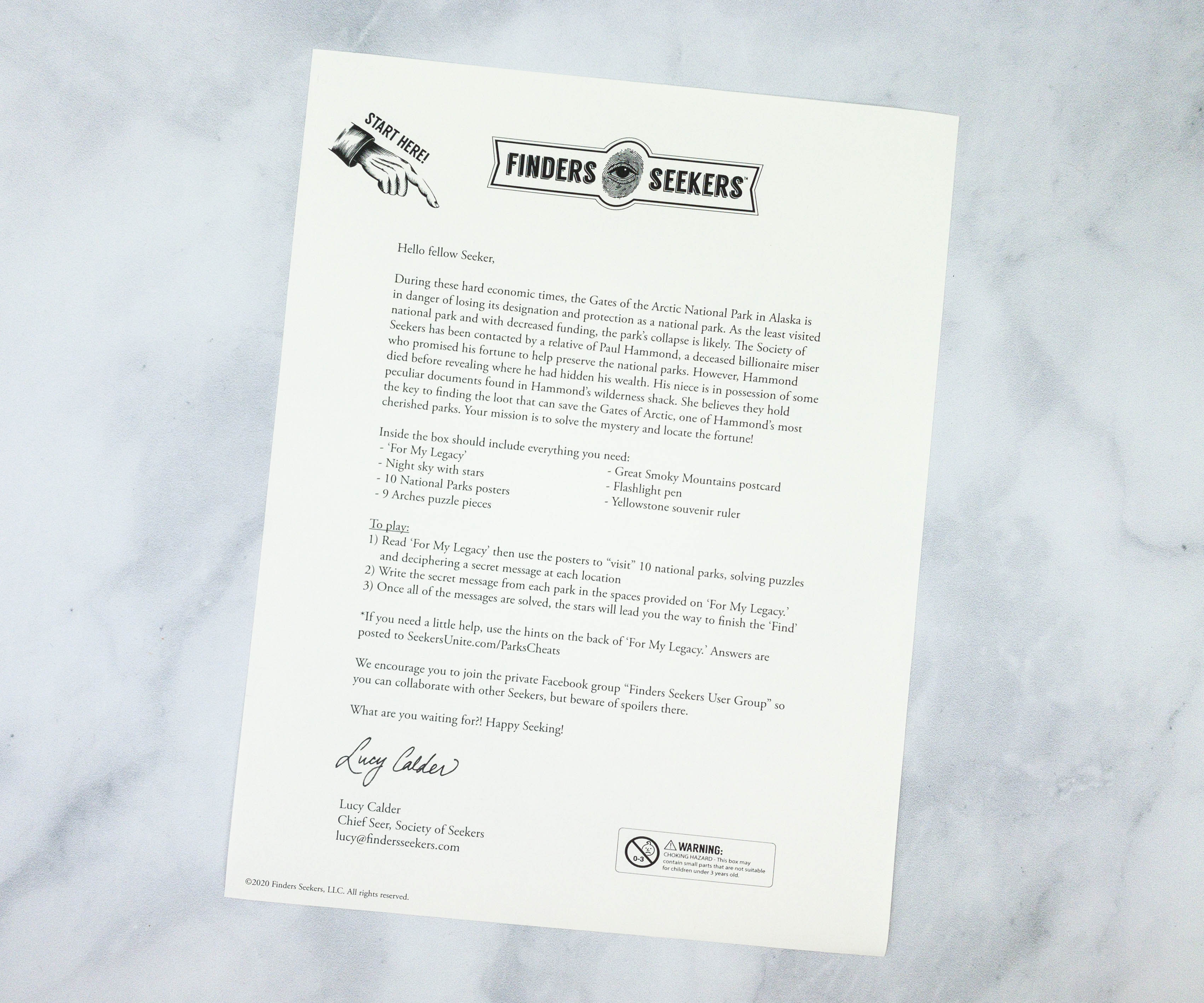 Included in this month's envelope is a welcome letter and checklist of every item that should be inside the package, plus all the clues needed to solve the mystery.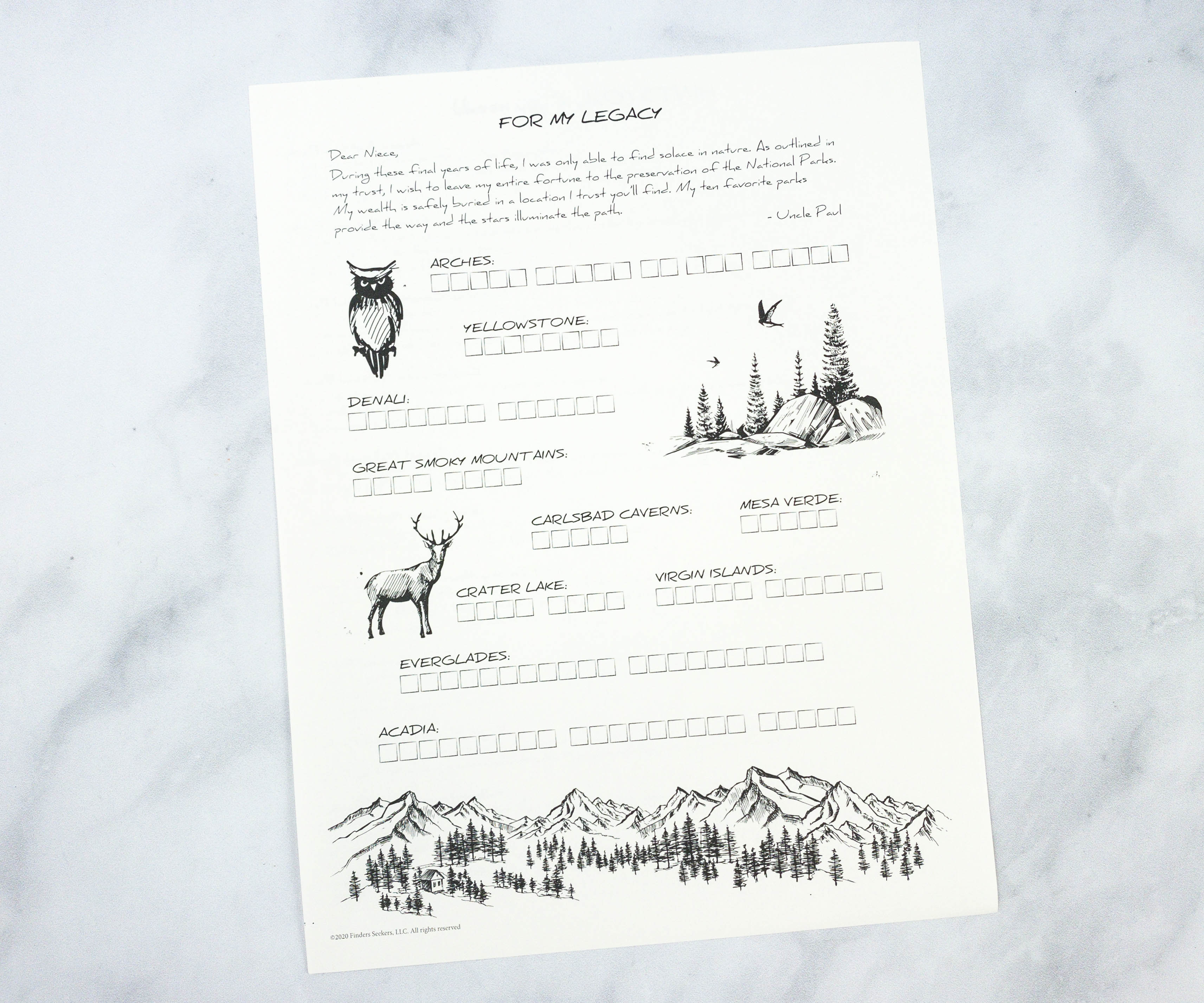 "For My Legacy". This is Paul Hammond's letter to his niece. Once completed, this will reveal the location of his hidden wealth.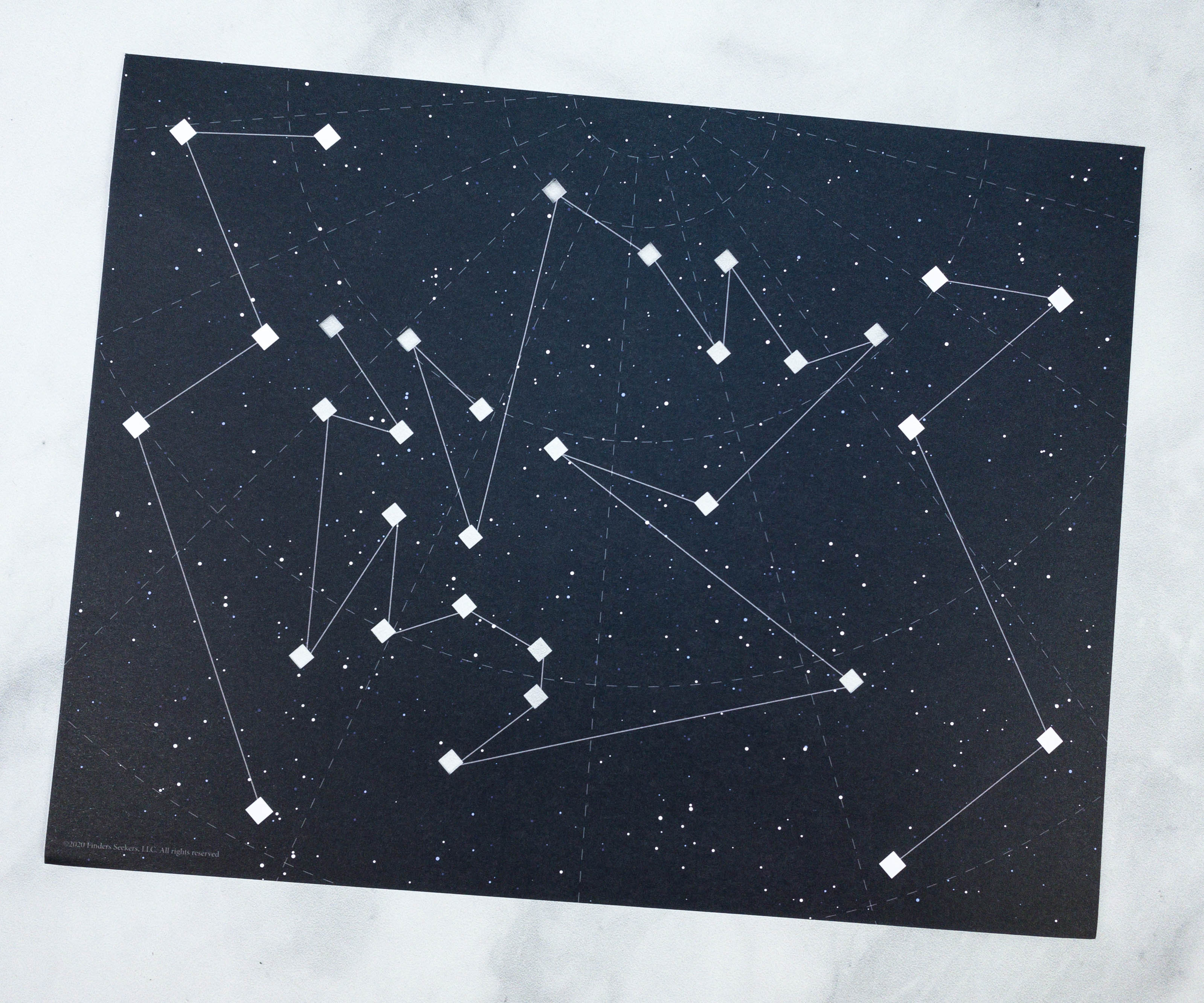 Night Sky With Stars. These constellations were really helpful in getting information that I need that was mixed in the grid of letters in the Denali puzzle.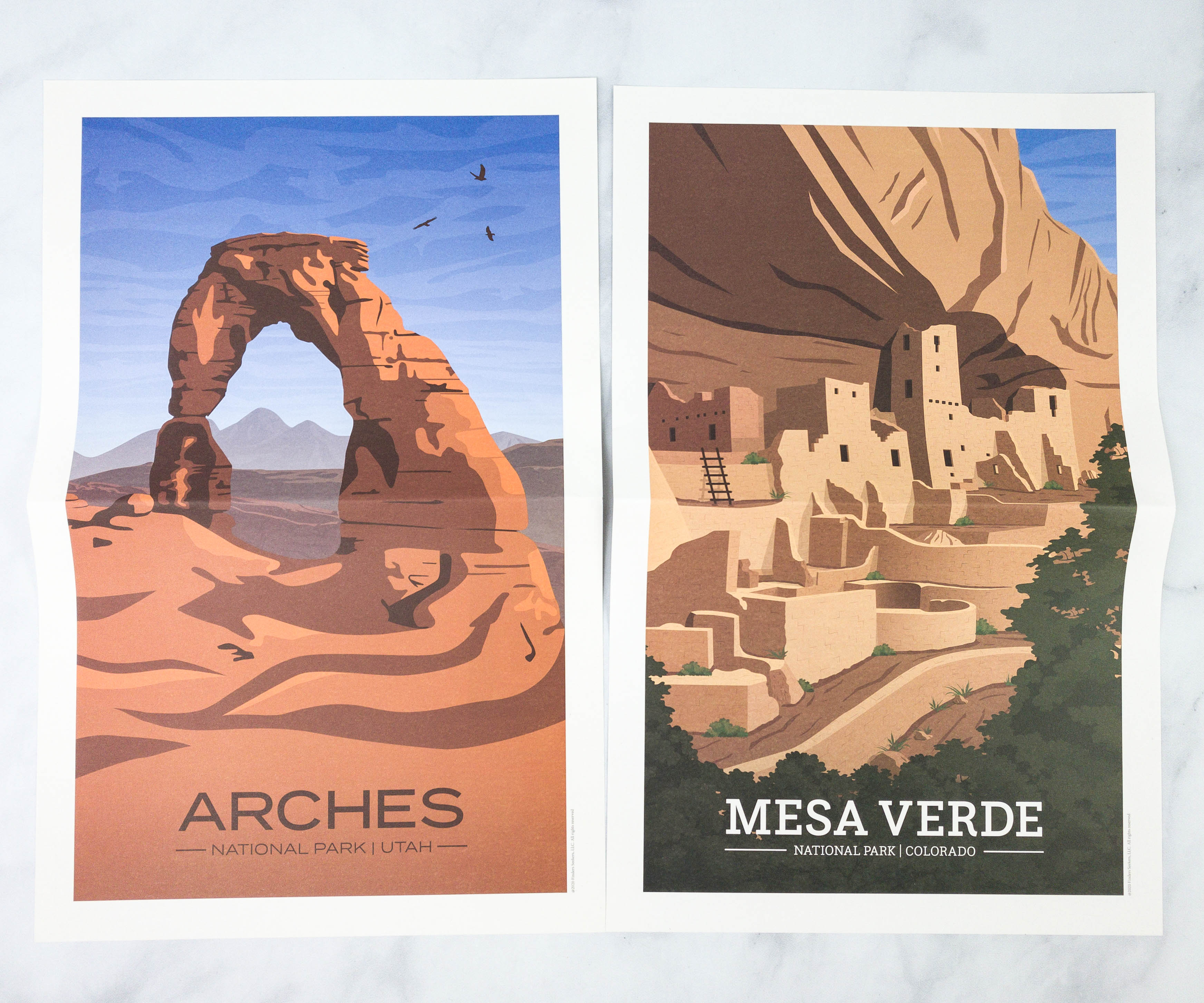 10 National Park Posters. Each poster holds the words needed to complete the "For my Legacy" letter. With every puzzle solved, a word will be unlocked and reveal the secret message. LOVE THESE!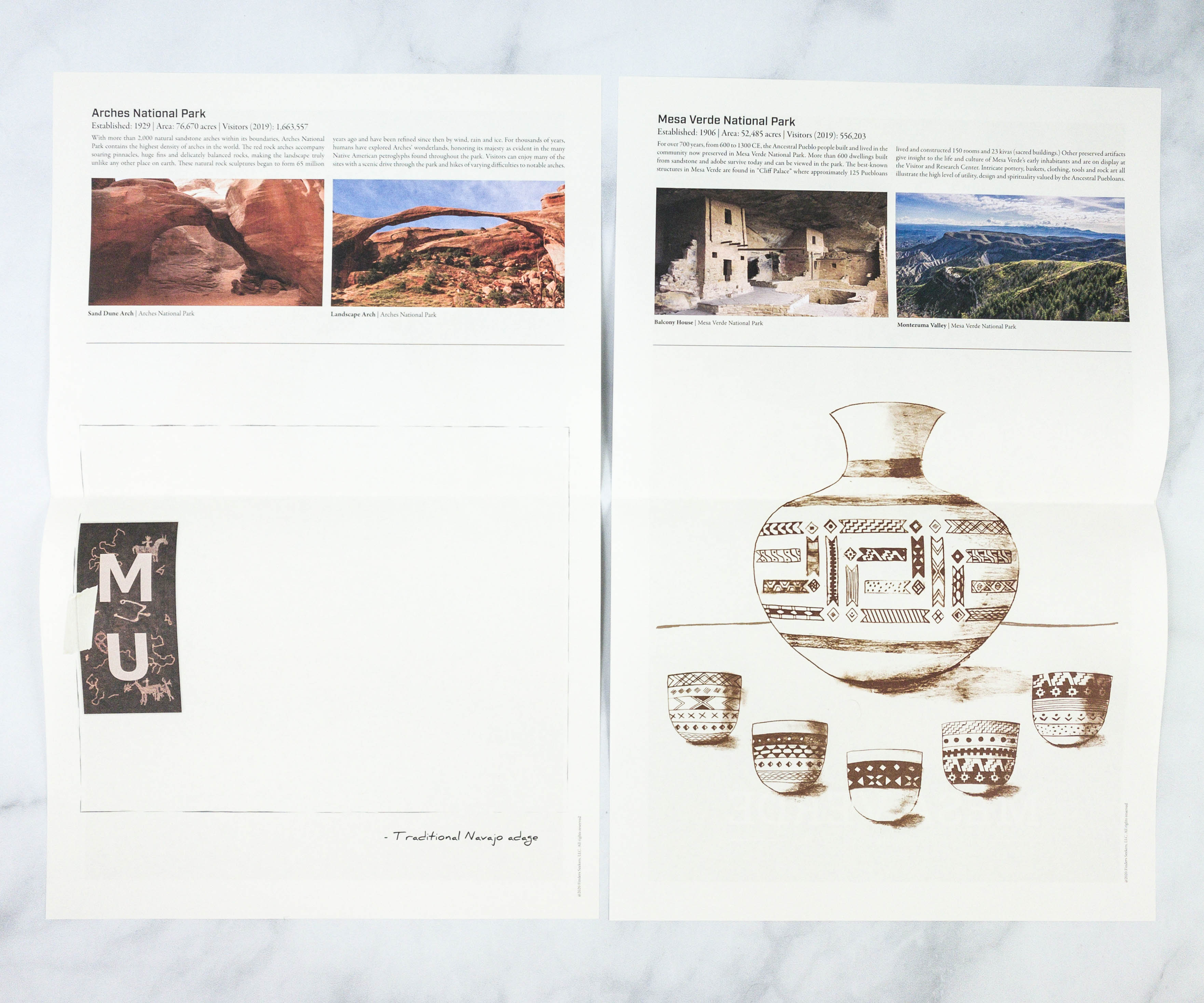 Here are two puzzles from Arches National Park and Mesa Verde National Park. The 9 puzzle pieces will be used to solve the puzzle from Arches and the cups holds the clues needed for the Mesa Verde riddle.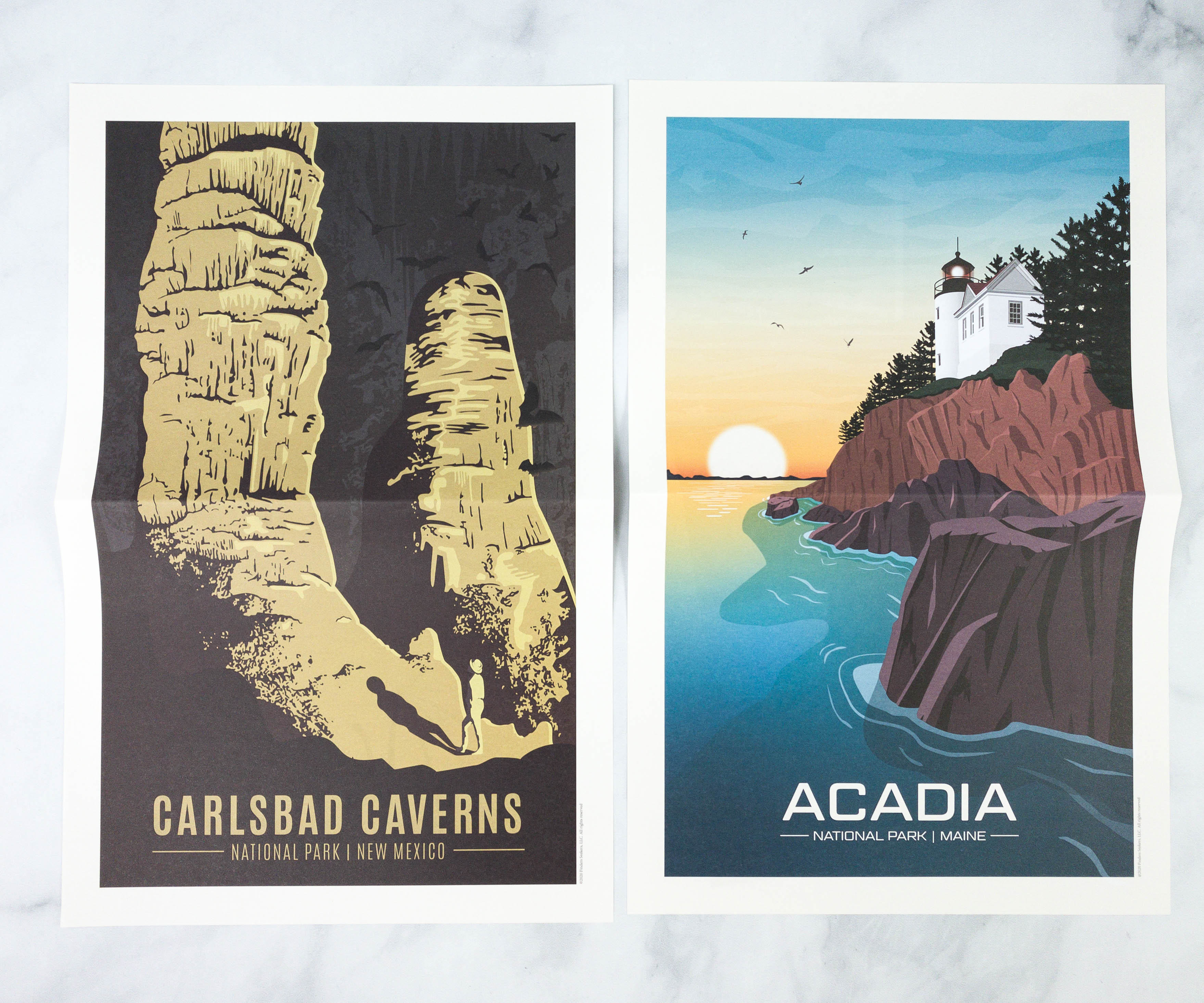 Carlsbad Caverns, a national park in New Mexico and Acadia, a national park in Maine are featured on these posters.
Here's a set of puzzles from Carlsbad Caverns and Acadia that will reward another set of words. A good source of light is needed to view the hidden letters from the bones and the switched letters from the typewriter also holds a crucial clue to obtain the word from the park.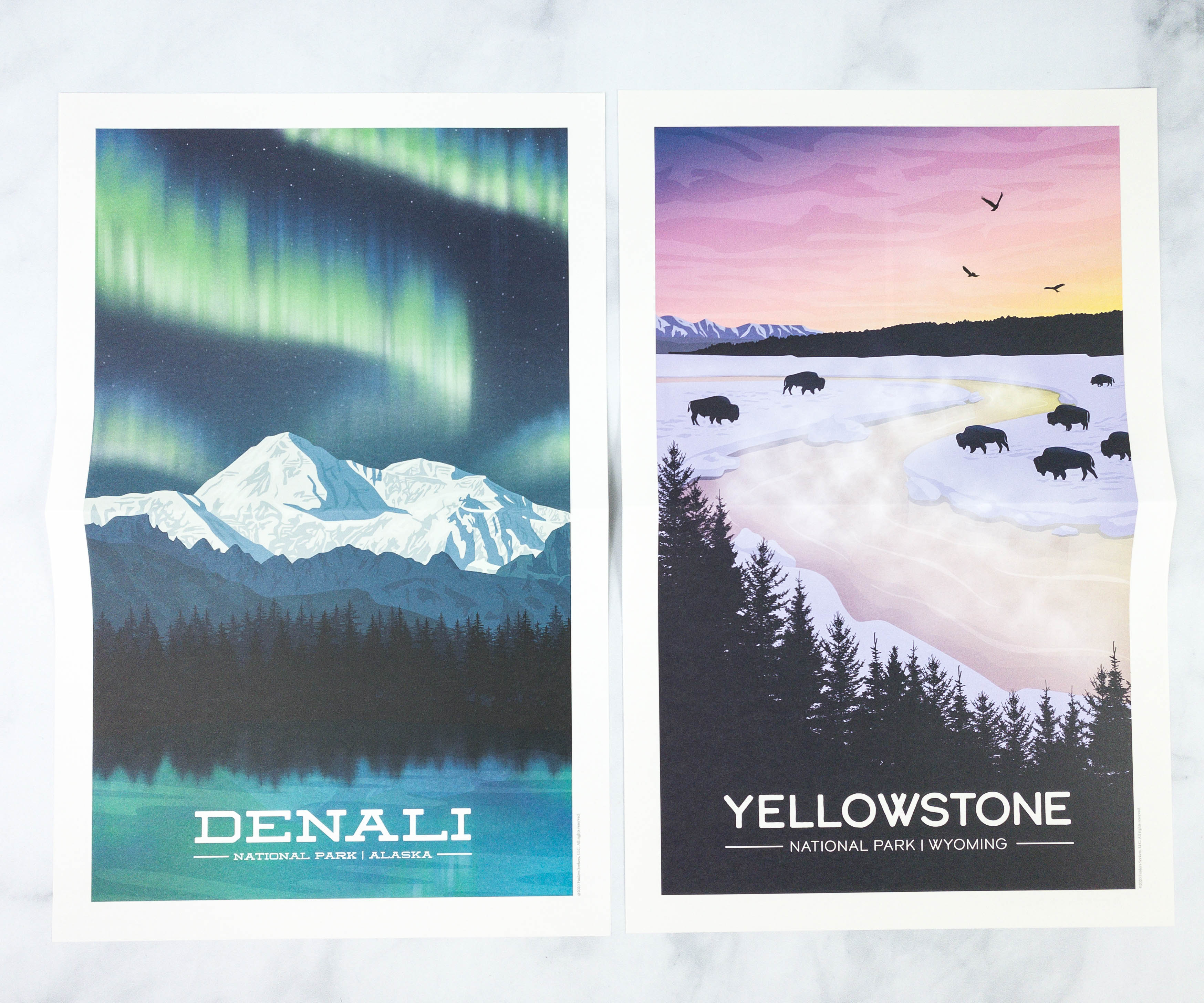 They also featured national parks from Alaska and Wyoming. These posters highlights the Denali and Yellowstone national parks.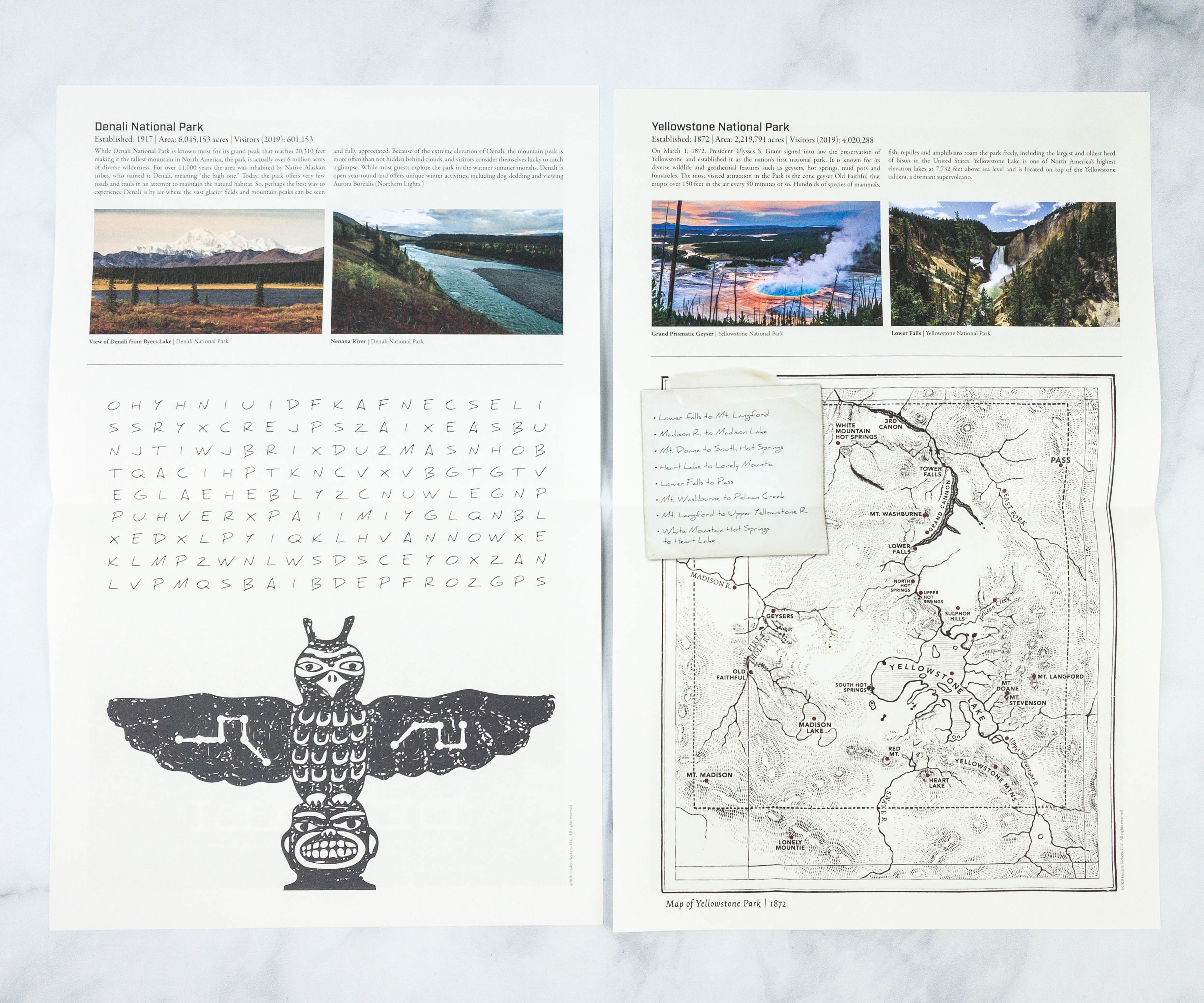 The parks also have their own puzzles that will provide the missing words in Paul Hammond's letter. I got my clues from the constellations on the totem trace and the ruler became useful to discover the message hidden in the Yellowstone map.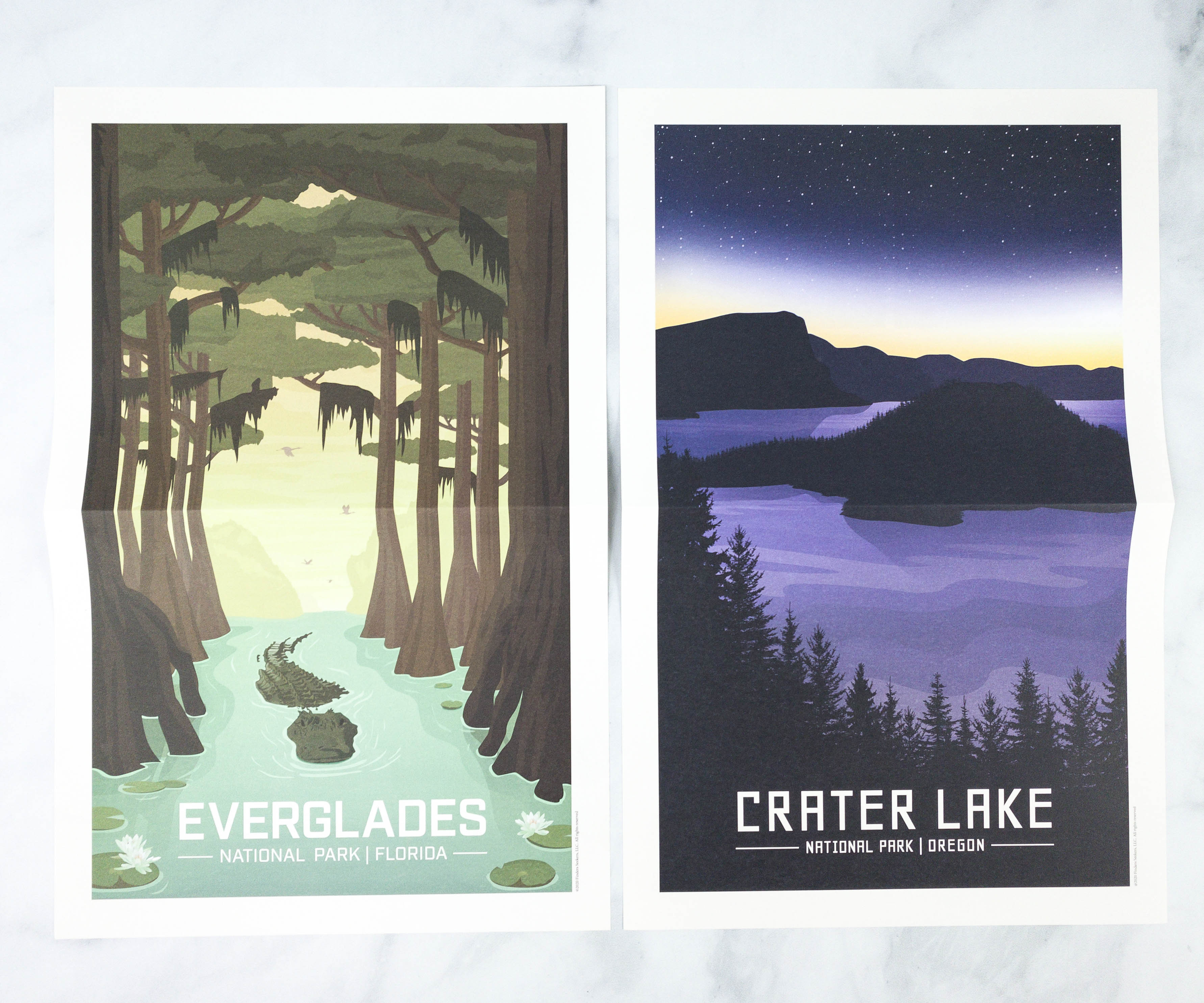 Everglades and Crater Lake national parks were also presented in these posters. Just like the other posters, the artworks were perfect and the views are really captivating.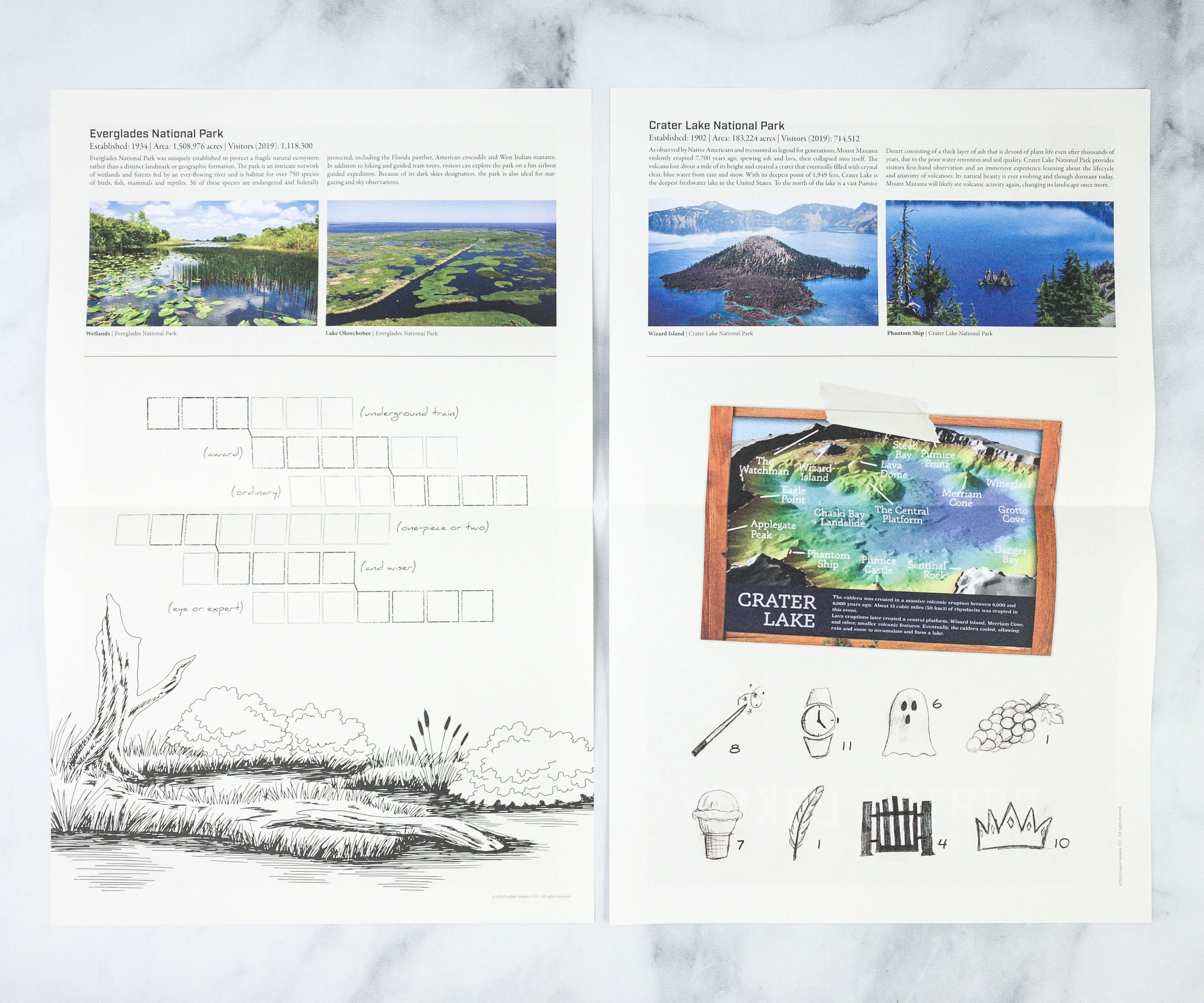 These locations didn't easily give me the words that I need. They are once again accompanied by tricky problems that I need to solve.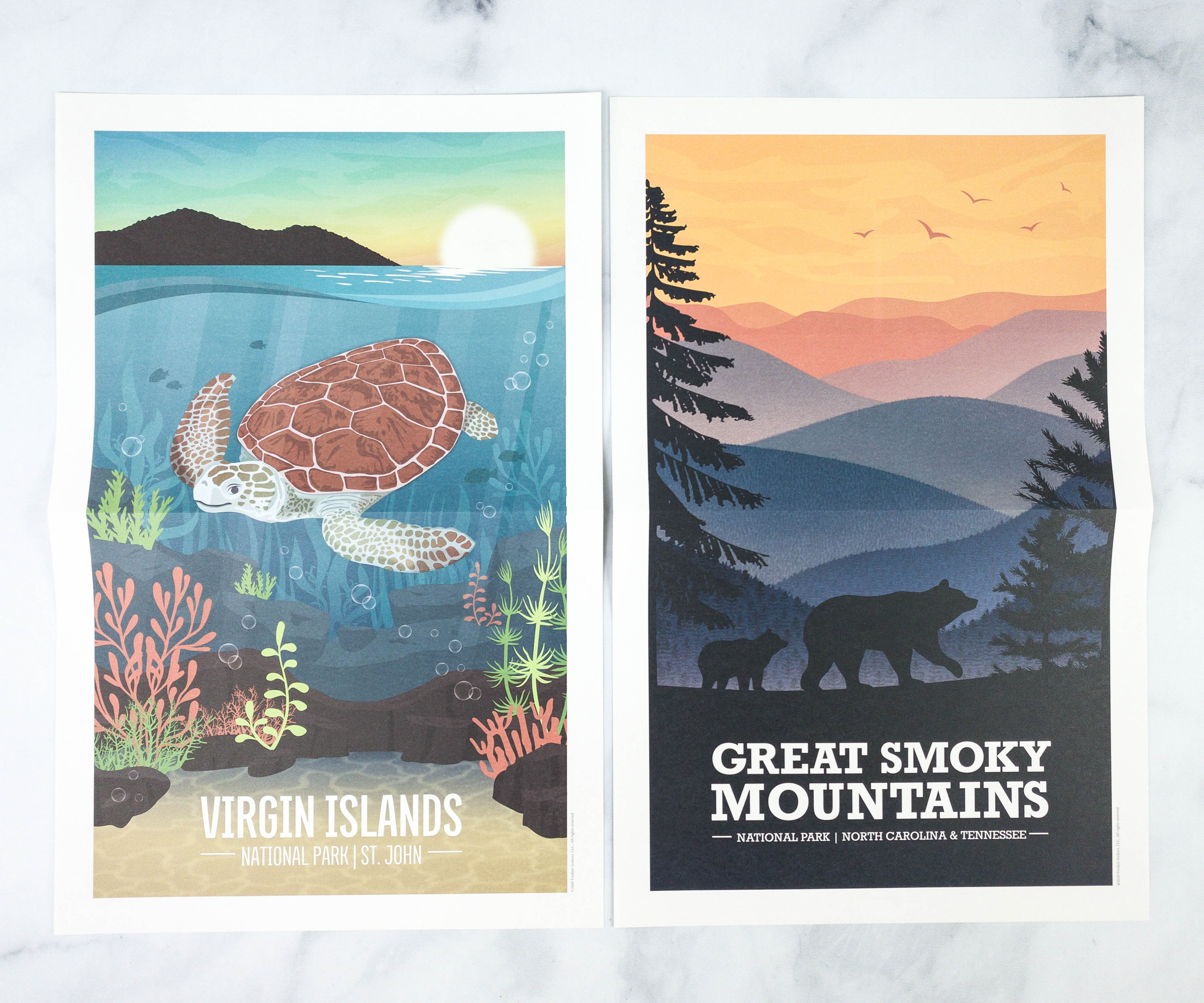 I'm not surprised that Virgin Islands and Great Smoky Mountains are also included on the posters that I received. These are really incredible parks located in the United States.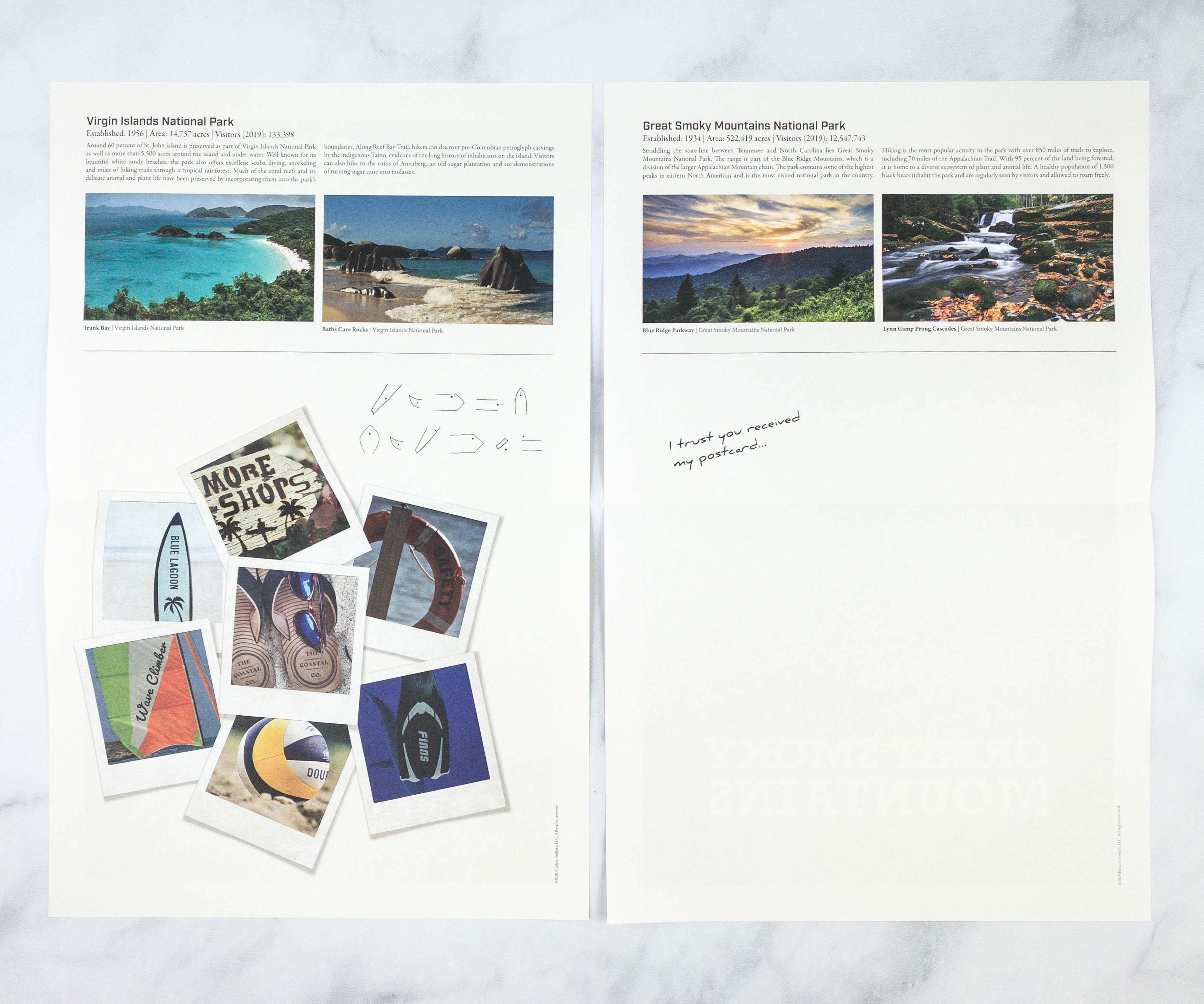 I needed to decode the photos and inspect the postcard to gain more words that I need to complete the message that Paul Hammond is trying to disclose.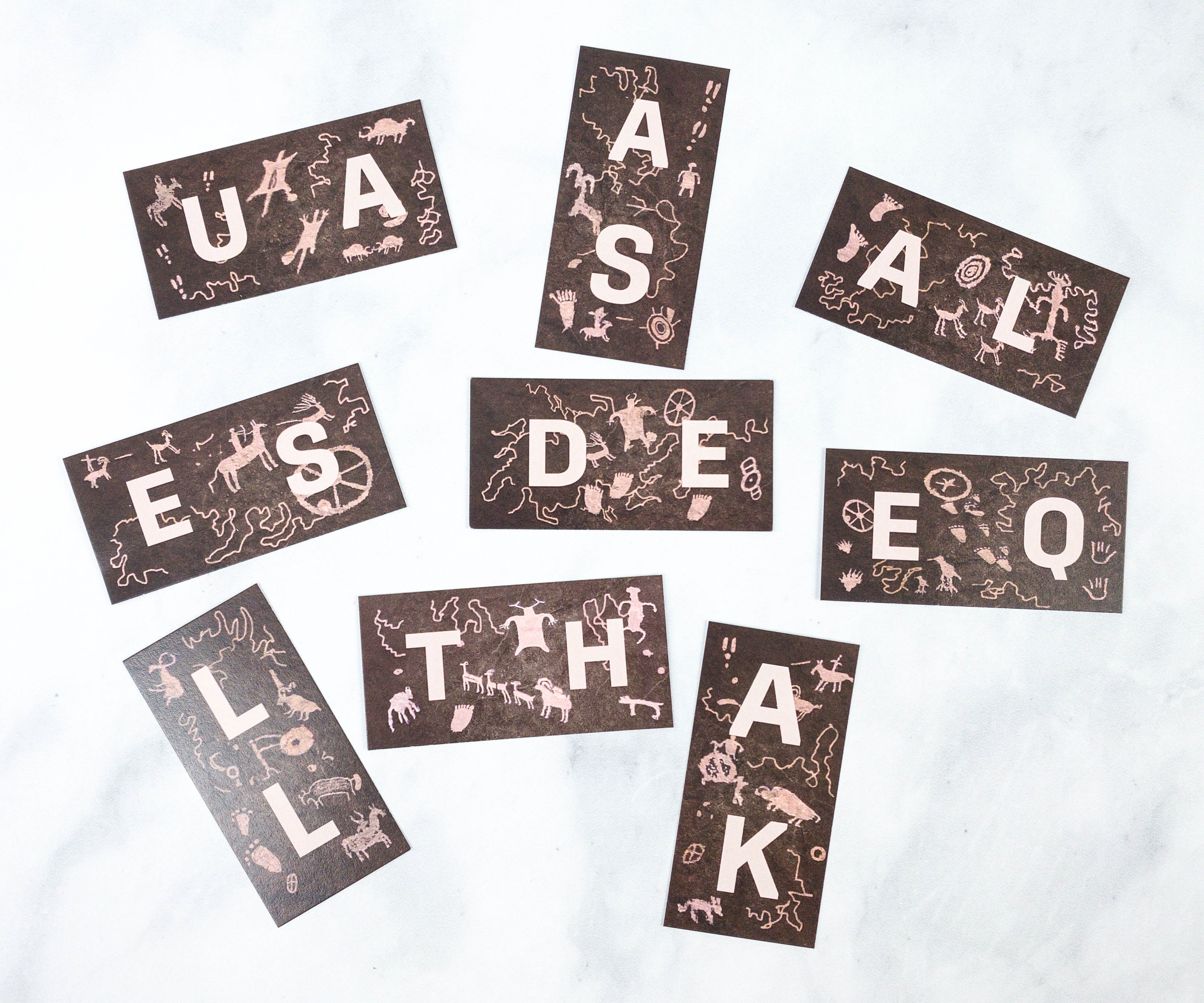 9 Arches Puzzle Pieces. Each card contains 2 letters that needs to be arranged to solve the puzzle from Arches National Park.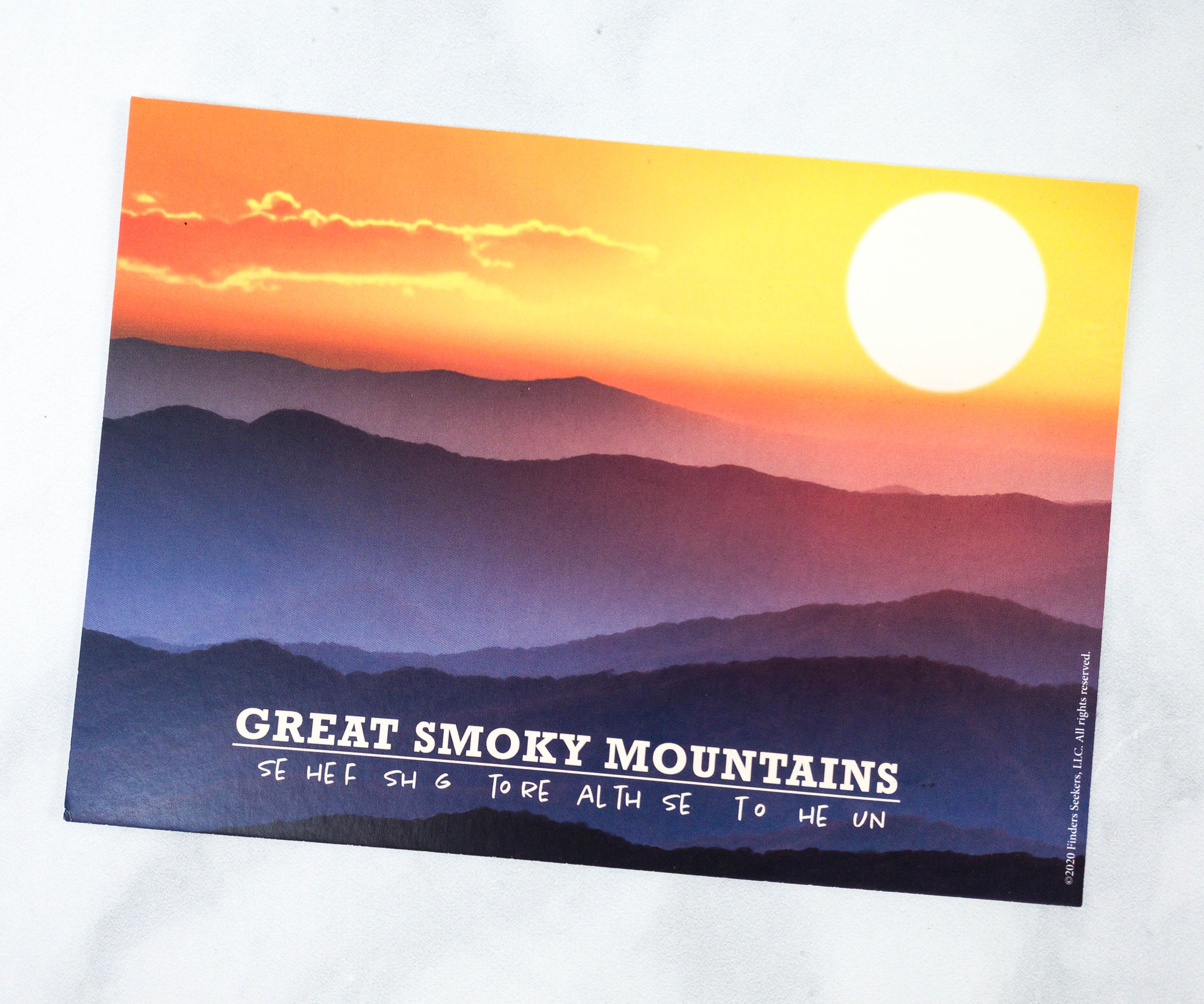 Great Smoky Mountains Postcard. It's a postcard that I inspected to proceed with the puzzle from Great Smoky Mountains. This part really gave me a hard time until I discovered that I need to use the flashlight to find the answer that it holds.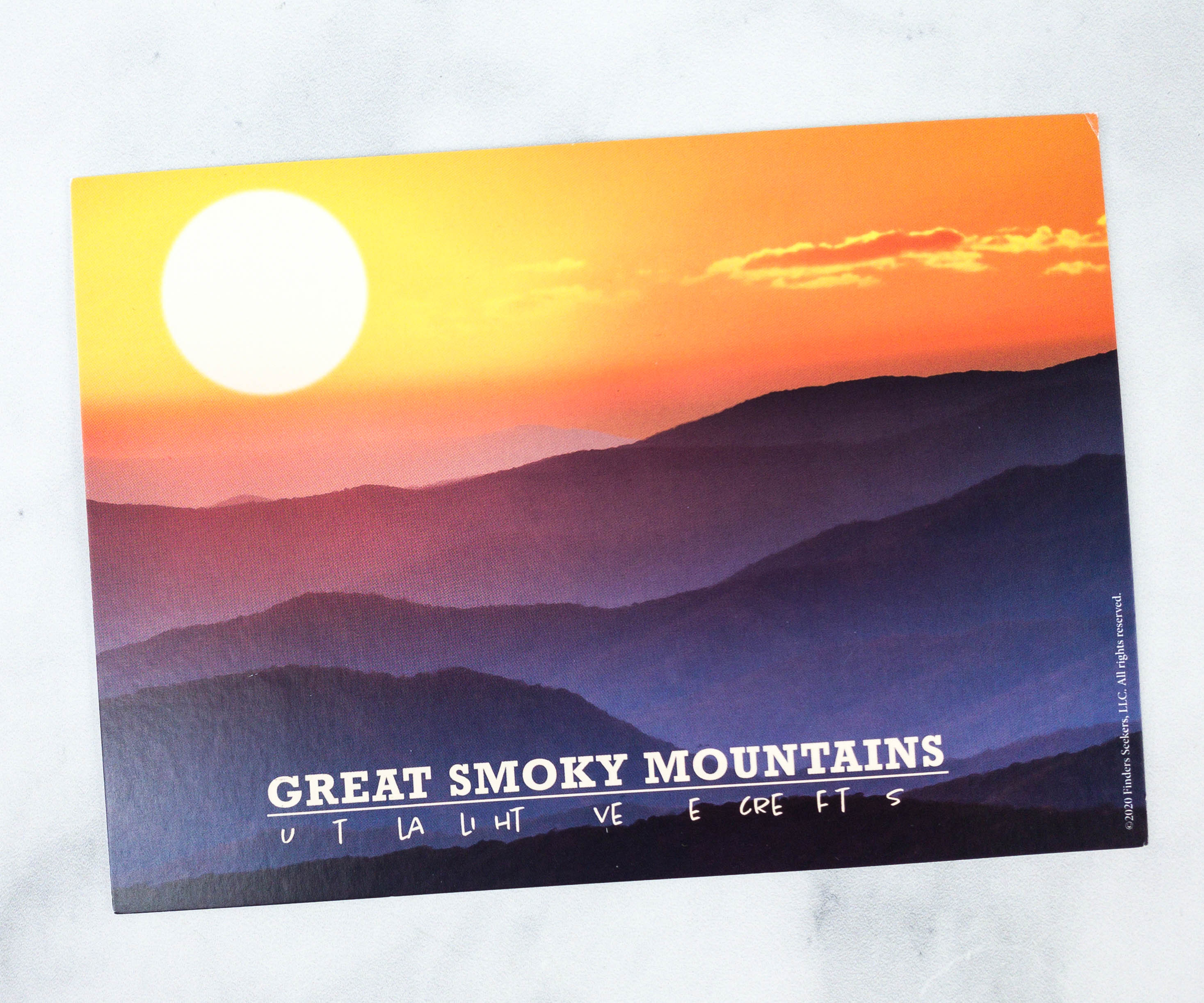 Here's the view on the flipside of the postcard. It may look similar to the front part, but don't be deceived as it plays a major role in hiding the message within.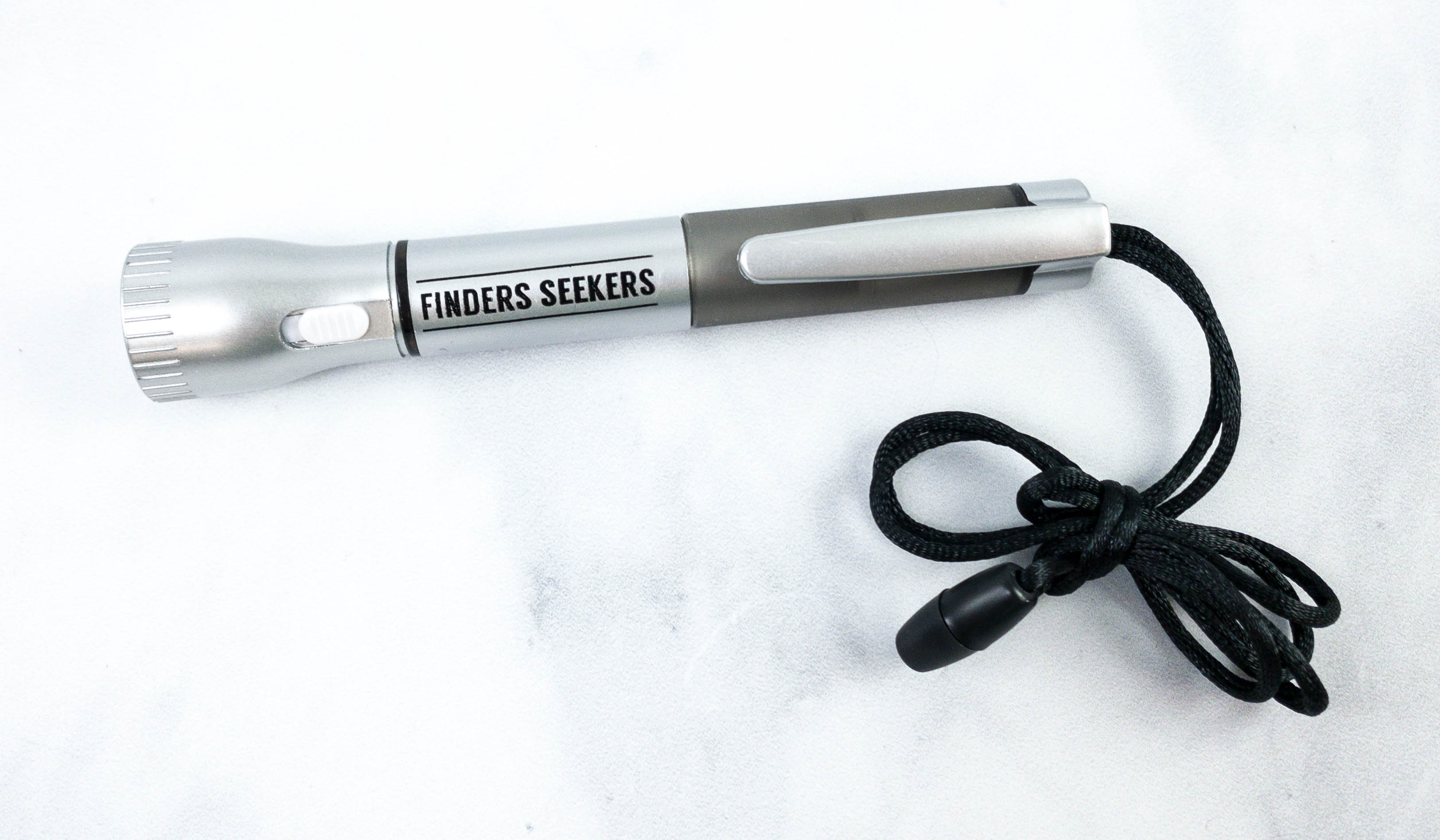 Flashlight Pen. They also included this exclusive Finders Seekers flashlight pen to help me solve one of the puzzles.
It can also be used to write down notes and clues as you go along with this month's mystery adventure.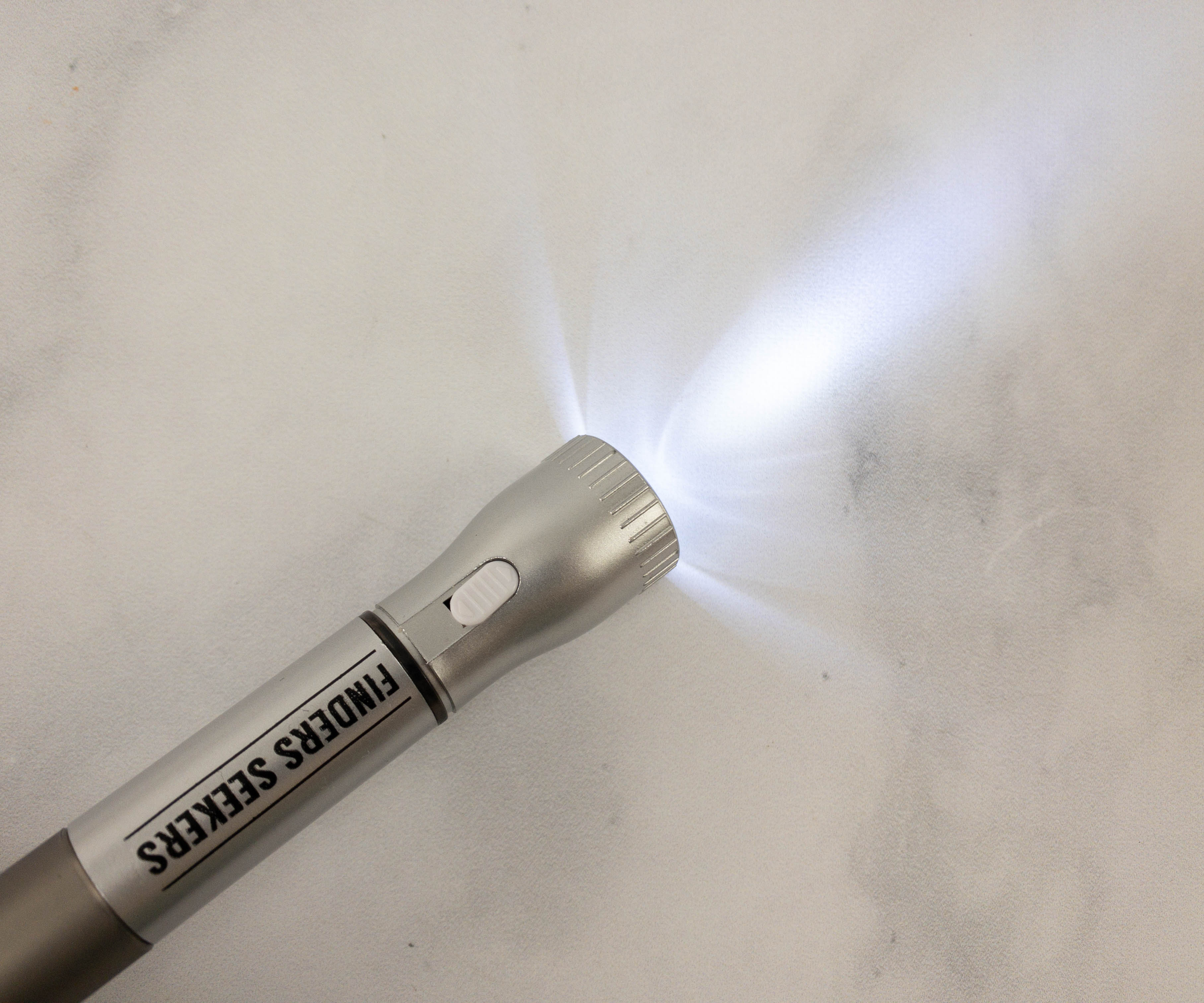 It produces a decent amount of light! I just hope the batteries won't run out quickly.
Yellowstone Souvenir Ruler. It's a ruler needed to draw lines on the Yellowstone National Park map. The lines from each location intersects which provided the letters to solve the puzzle
To help us with this month's mystery, this paper included a list of clues that we can use just in case we are stuck up in a specific problem that we cannot solve. Of course, it's still best not to use this for a more exciting adventure!
Finders Seekers mysteries keep on getting better! This month's adventure took me to 10 amazing national parks and it was fun learning more about the locations as I go through the puzzles. I got more excited with every word that I was able to obtain and the feeling of completing Paul Hammond's letter to his niece is priceless! This is subscription is a must try for people who love solving puzzles and mysteries. It's also a fun way of keeping yourself entertained without even leaving the comforts of home!
Did you solve the mystery? How long did it take you? Let us know in the comments below!