Enjoy Flowers is a flower subscription service that delivers a variety of long lasting, fresh flowers.  Whether for special occasions or just because, they offer Hallmark Flowers and you can get them either as a monthly subscription or a one-time purchase.
Currently, there are 2 types of Hallmark Flowers subscriptions: the Celebration Subscription and the Care + Concern Subscription. Getting Hallmark Flowers on a recurring plan would help you save money, because the longer the plan is, the lower the price gets!
The Celebration Subscription includes spray roses, roses, carnations, matsumoto, pompon, hydrangeas, and more. It's $46.55 per delivery on a 3-month prepaid plan, $45.32 per delivery on a 6-month prepaid plan, and $44.10 on a 12-month pre-paid plan.
The Care + Concern Subscription includes garden roses, roses, mini callas, proteas, lilies, hydrangeas, Charmelia® and more. It's $56.05 per delivery on a 3-month prepaid plan, $54.58 per delivery on a 6-month prepaid plan, and $53.1 per delivery on a 12-month prepaid plan.
As for the one-time gifts, you can choose from 2 bouquet styles: Oh Happy Day Bouquet ($49) which is great for Valentine's Day, birthdays, and anniversaries, and Heart Warmer Bouquet ($59) which is ideal for expressing sympathy or a get well soon message, and even when you just want someone to feel they're loved!
This is a review of Hallmark Flowers Oh Happy Day Bouquet. This one-time gift is packaged in a Hallmark gift box with your choice of Hallmark wrapping and your choice of a Hallmark note card personalized by you.
DEAL: Get 10% off your first delivery of Hallmark Flower subscription with this link and use the coupon code HALLMARK10.
Want to try Enjoy Flowers? Get 15% off month-to-month subscription on Signature or Farm Fresh Collection! Use coupon code HELLO15 OR Get 10% off SITEWIDE when you use the coupon code HELLO10 at checkout.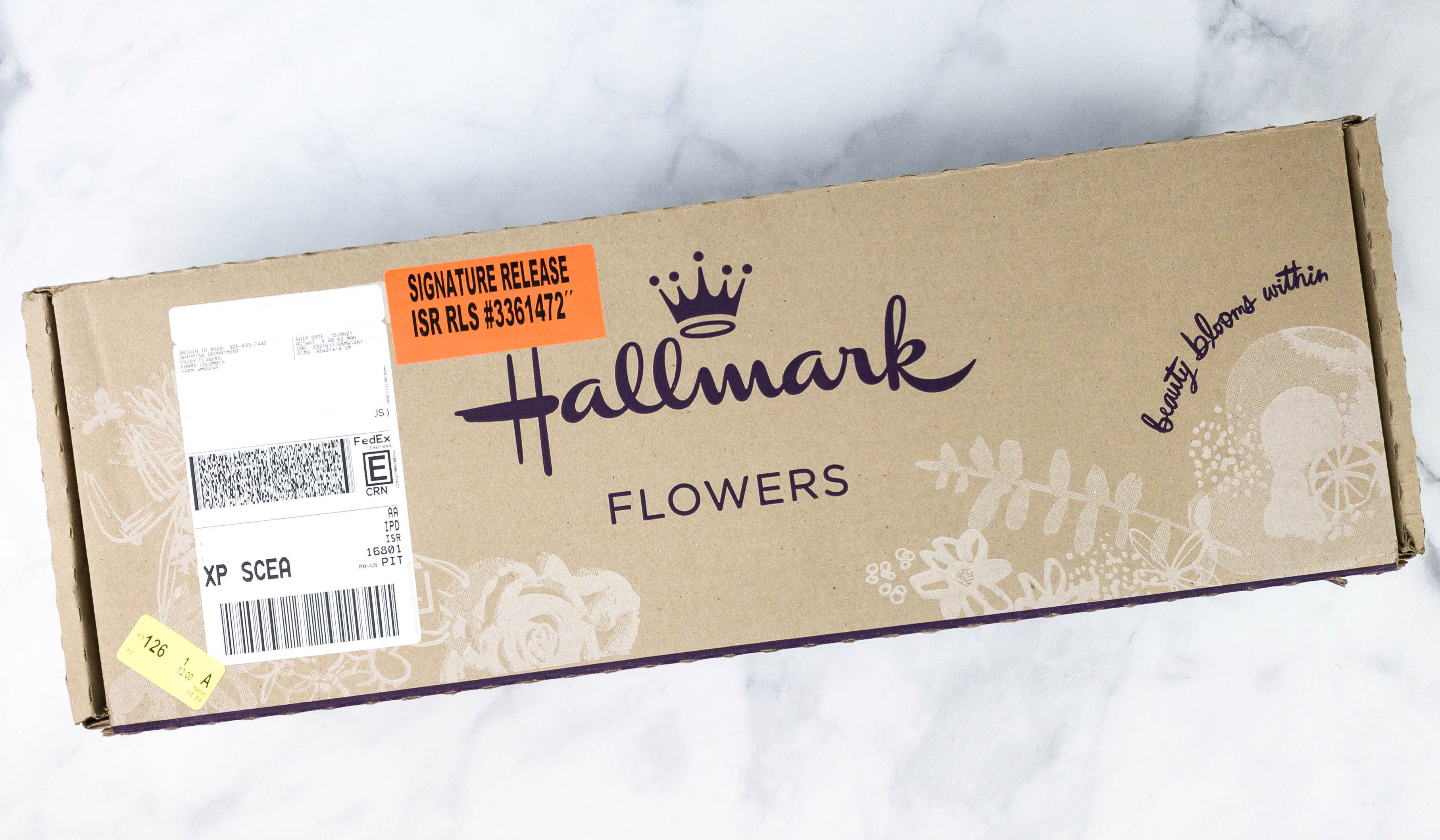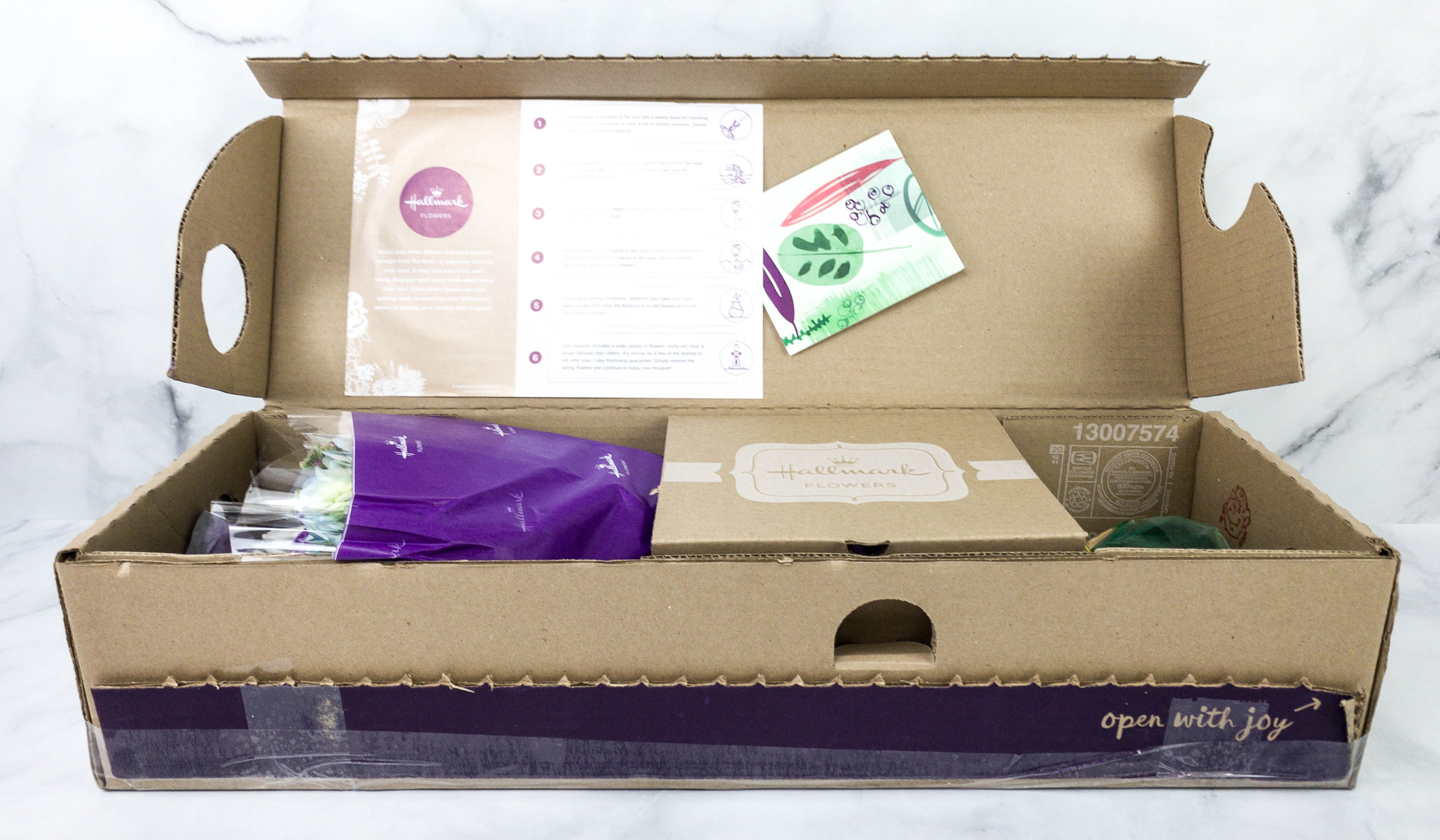 The flowers came in a sturdy brown carton box.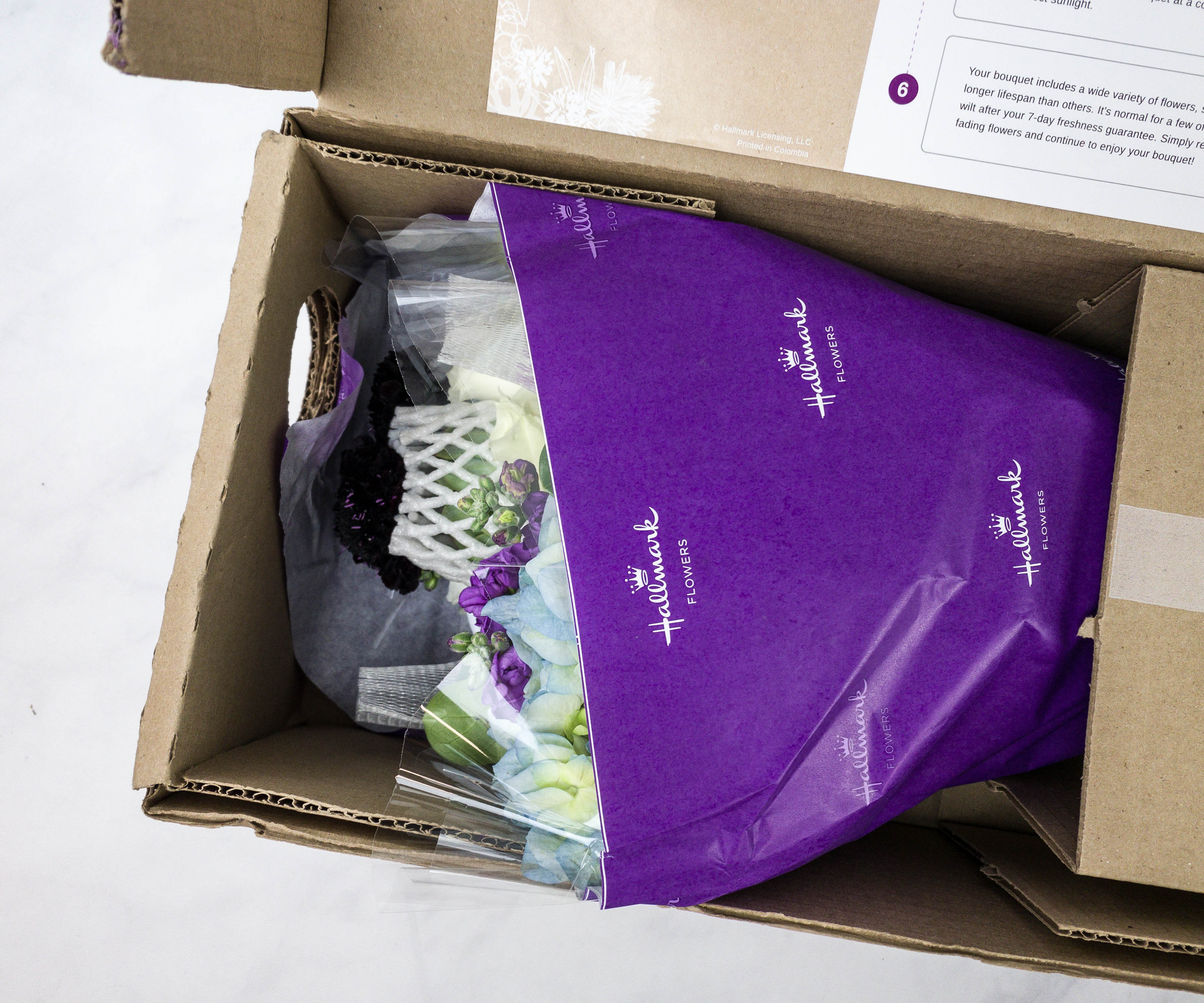 They were also carefully packed using a purple-colored Hallmark wrapper! Upon purchase on their website, you can actually choose between this classic Hallmark wrapper in purple and the colorful one called Celebration Wrap.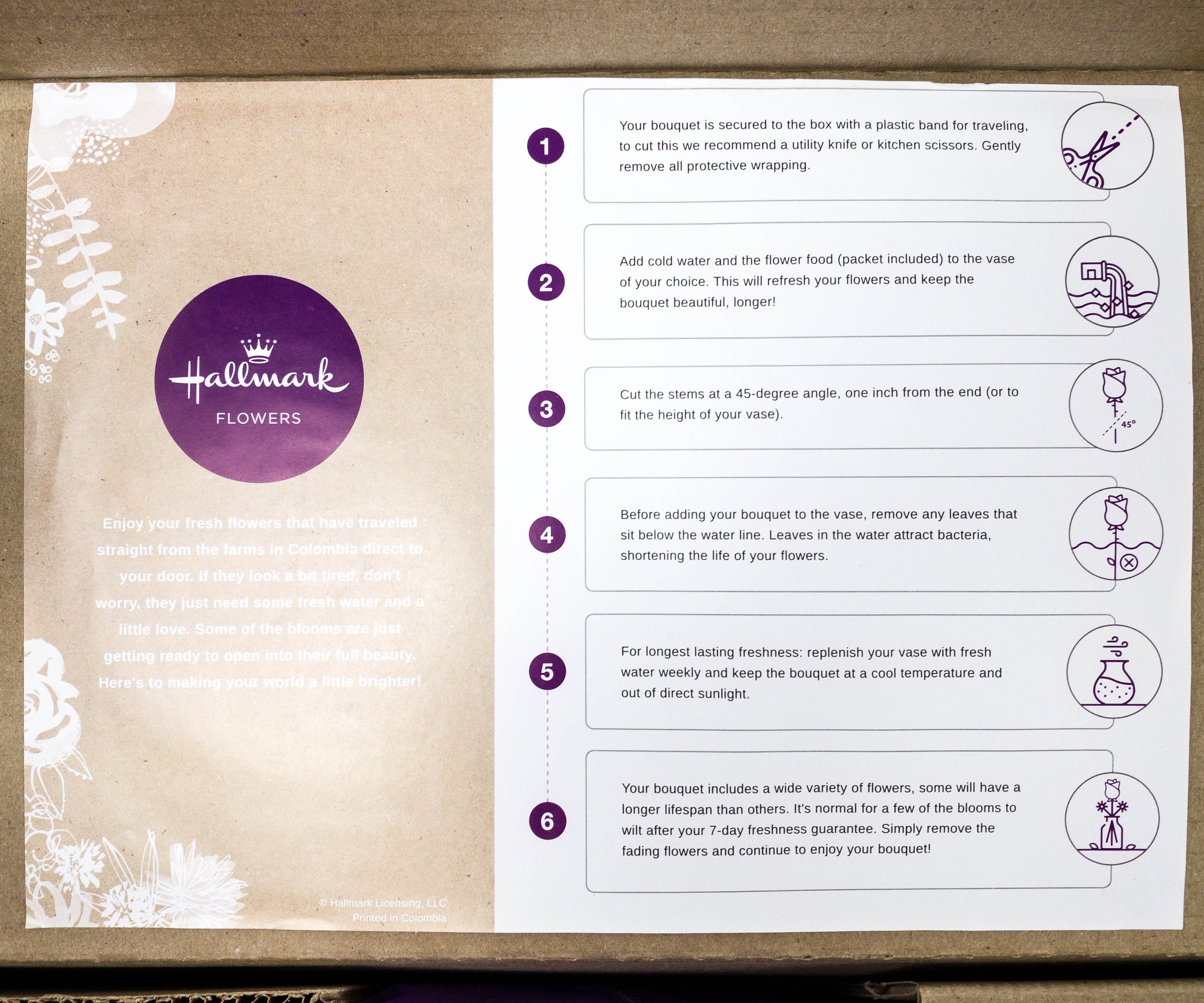 This part of the box features a detailed step-by-step procedure on how to prolong the flower's lifespan!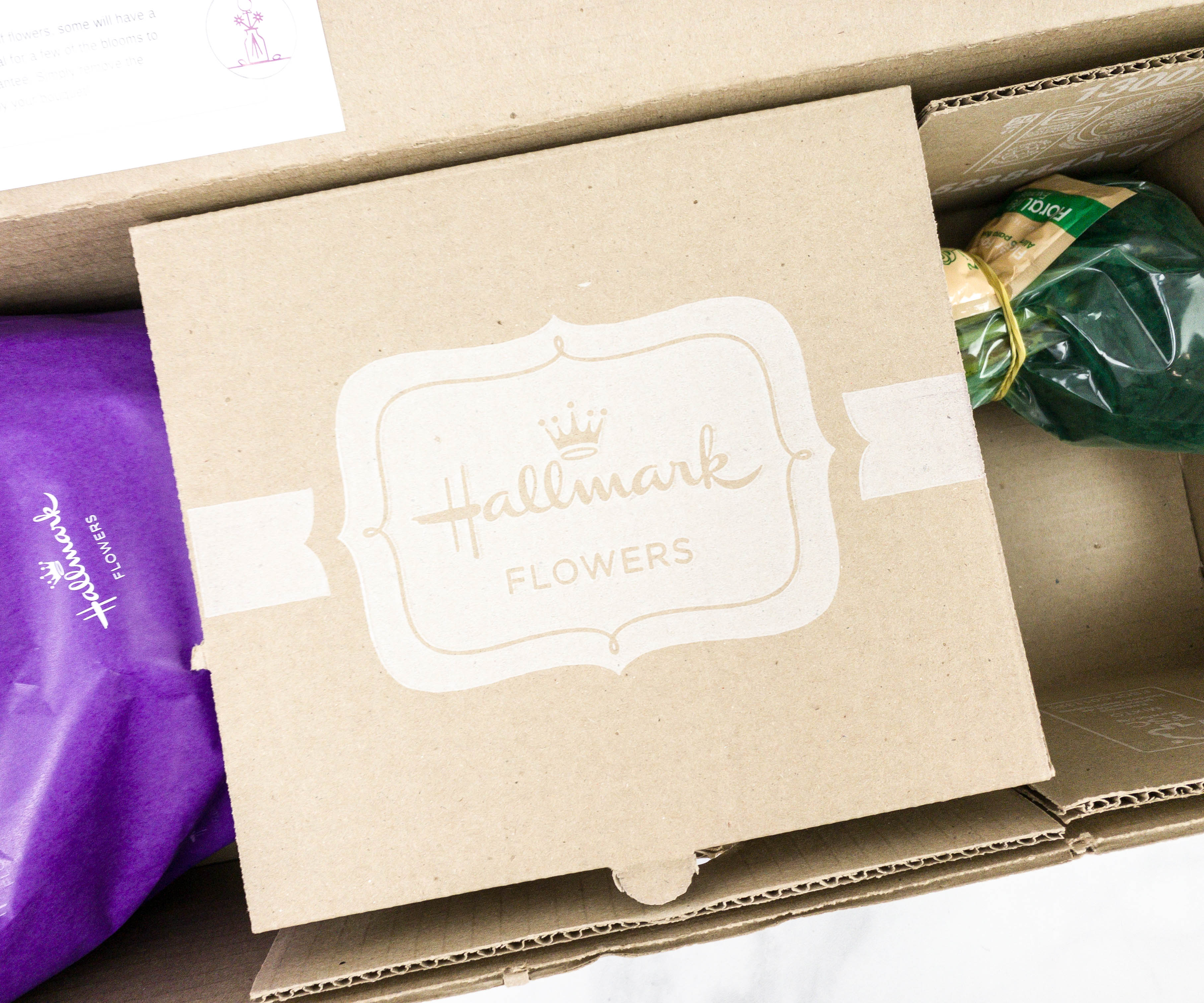 It's a custom-made box designed to protect the flowers while in transit.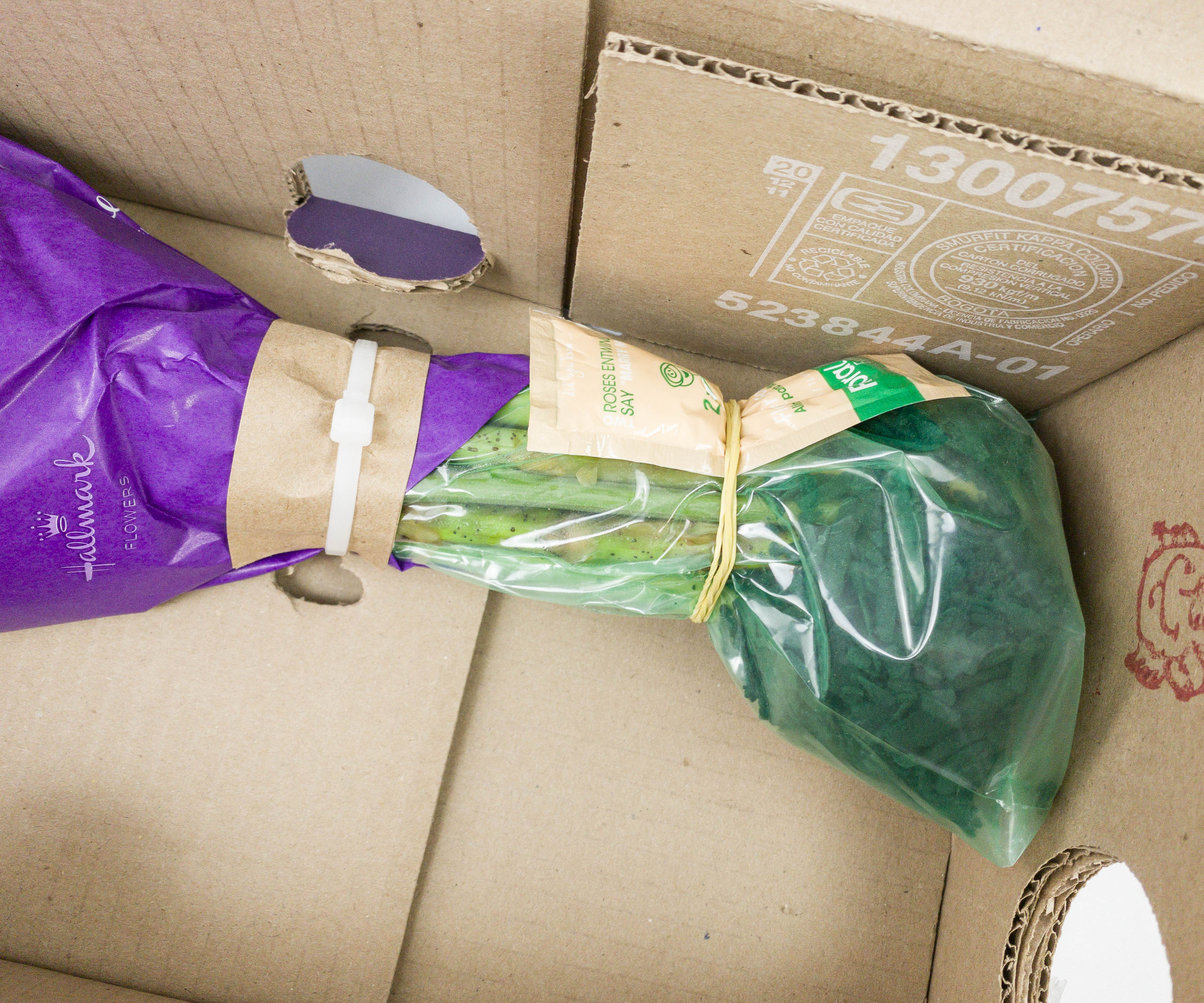 The bottom part of the stems are bundled and tied tightly to make sure that the flowers arrive in great condition.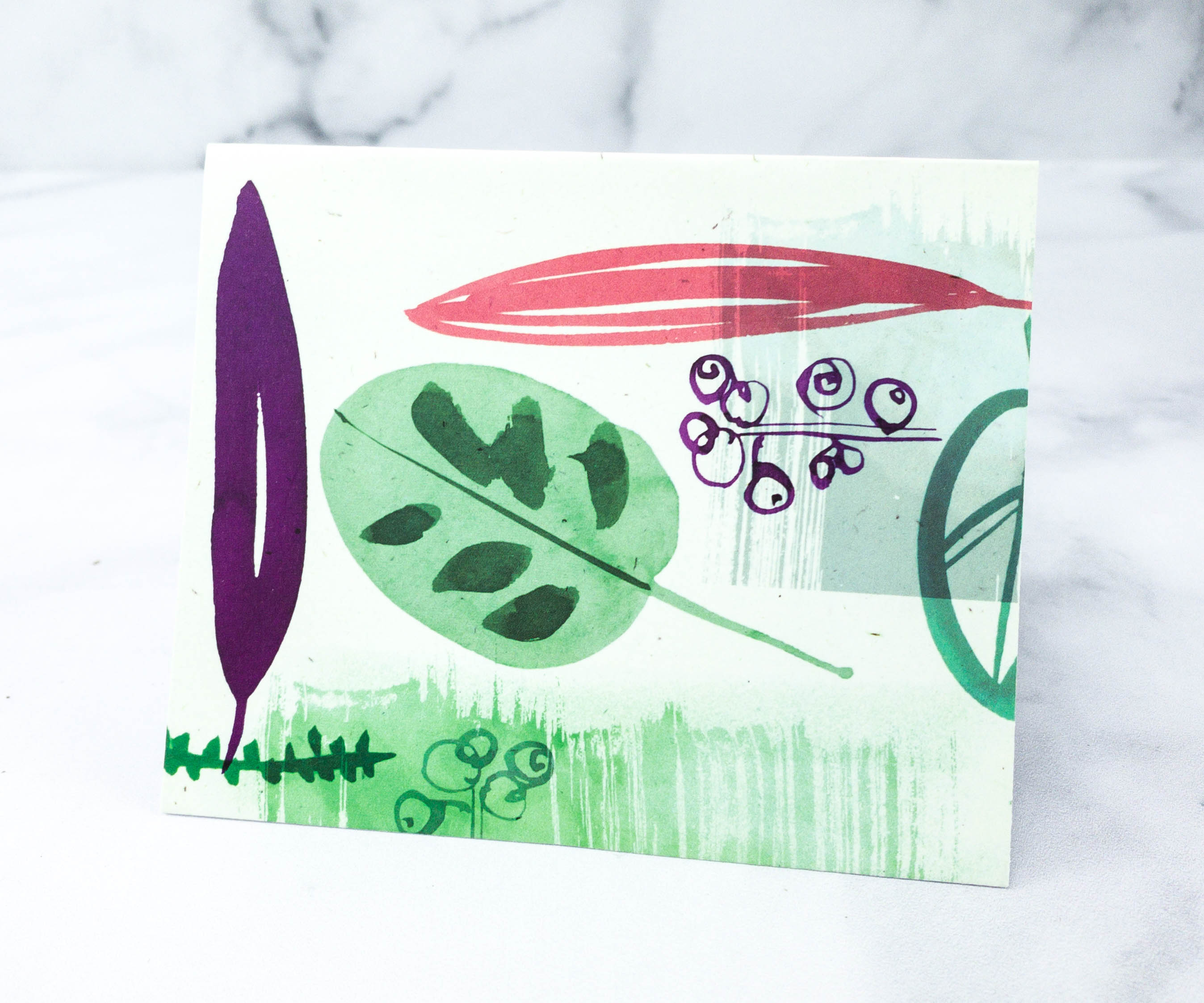 The box includes a card!
At the back is a 10% off coupon code which you can use on your next Hallmark Flowers purchase.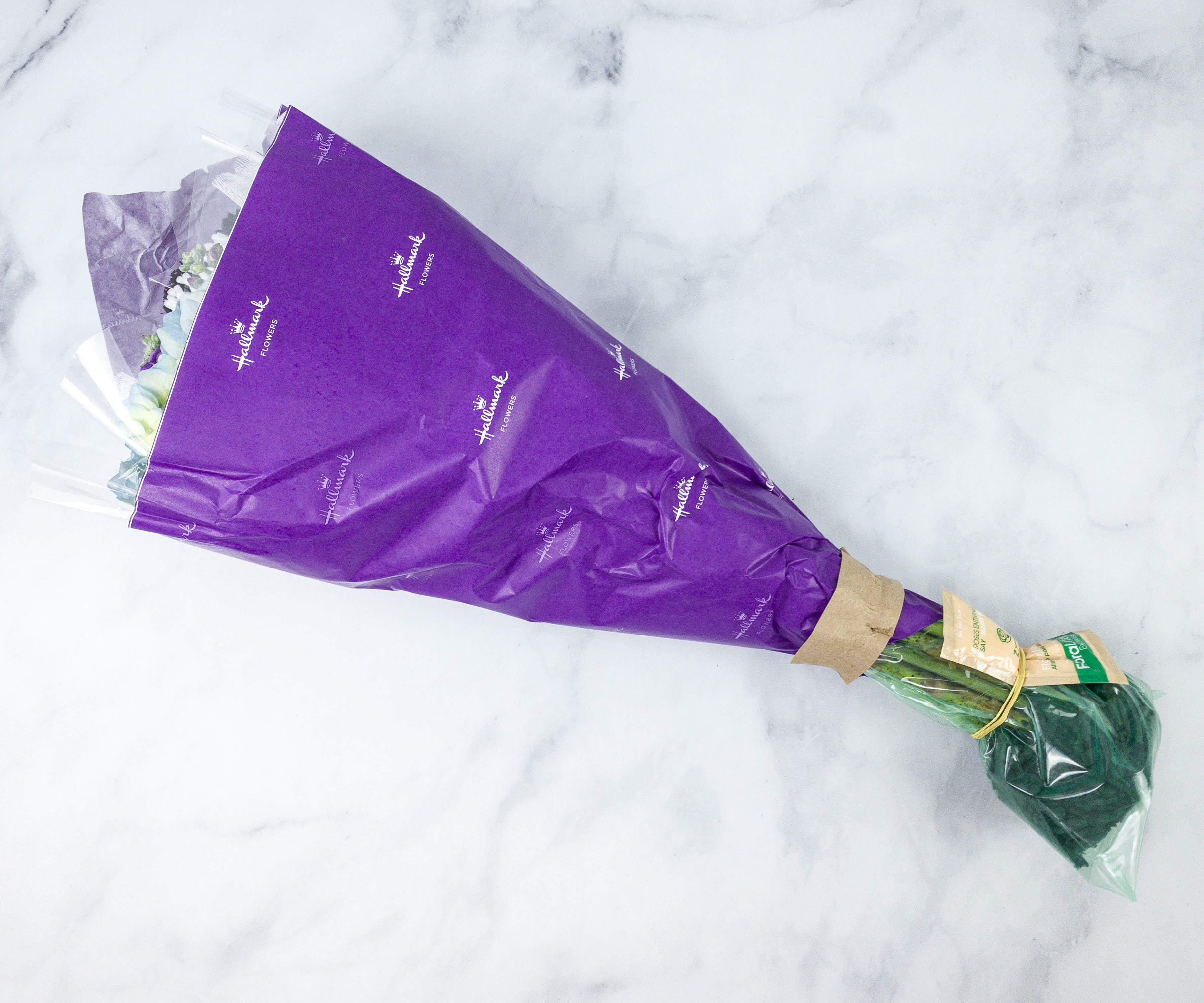 Here's the bouquet of flowers! I'm glad it stayed in great condition!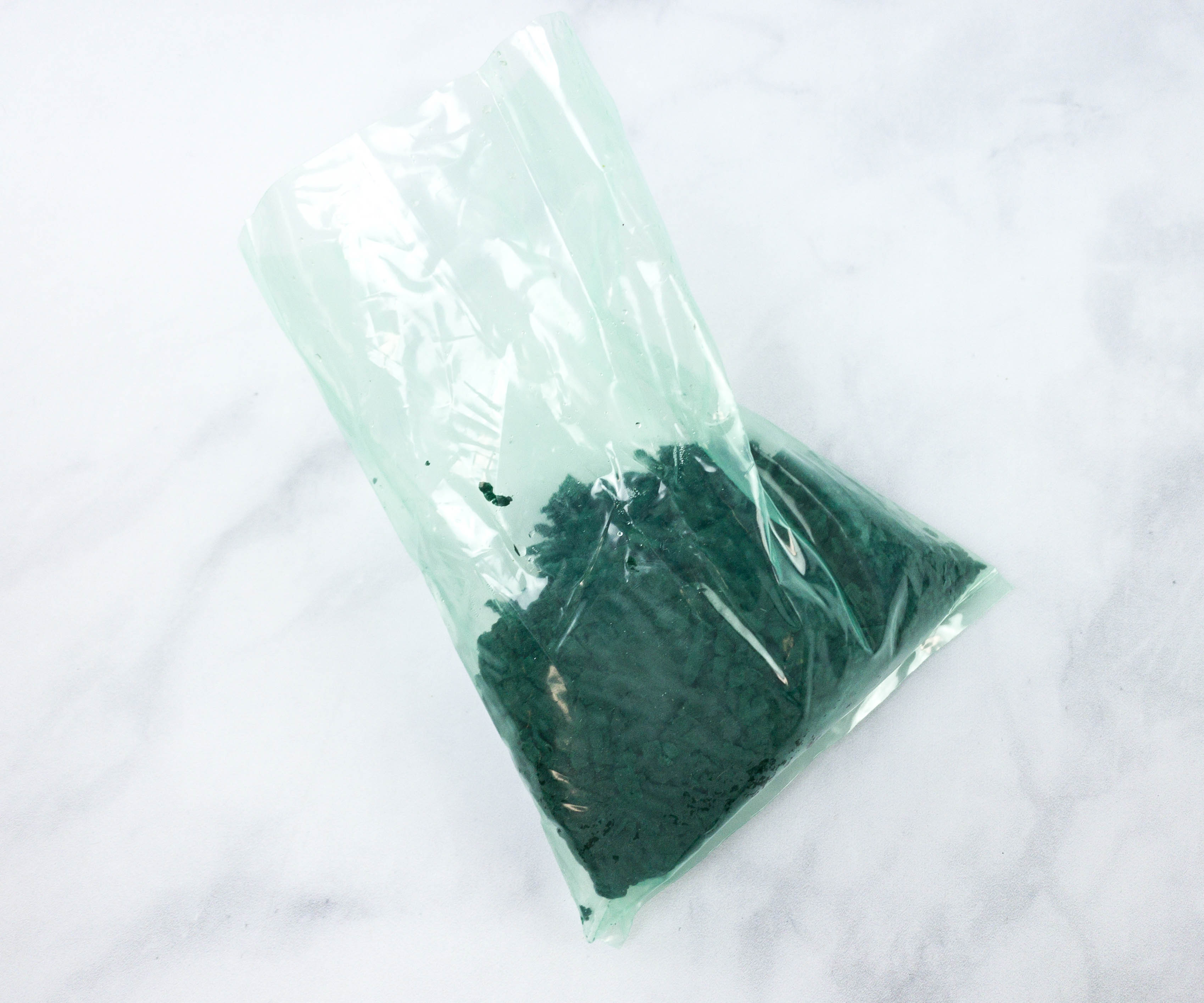 The bottom part of the bouquet is bundled with wet sponge to make sure that they stay and look fresh all the time!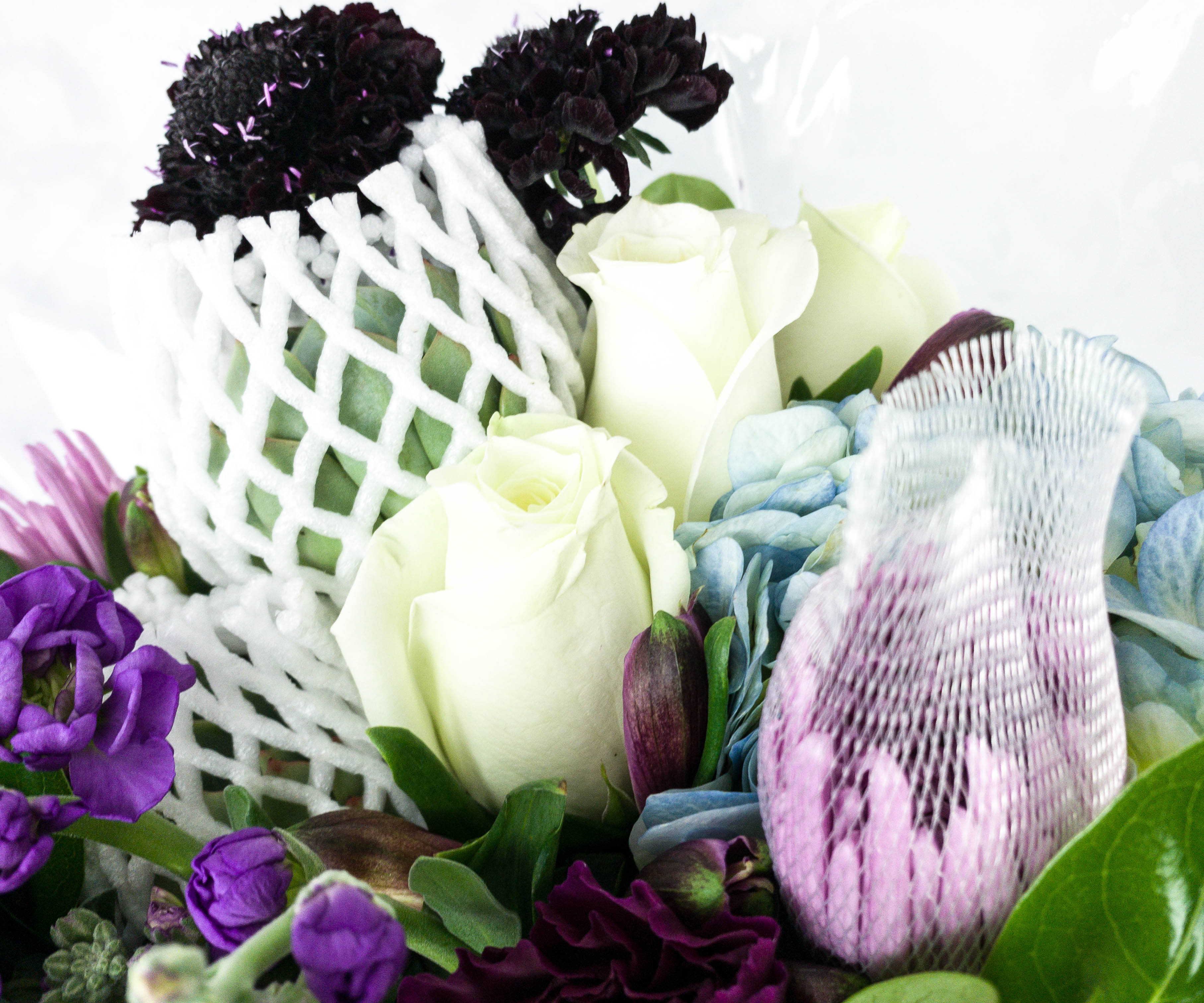 Some of the flowers are even encased in a styrofoam-type of net to protect and avoid petal fallout.
Before transferring them to a vase, gently remove all the protective wrapping around the bouquet.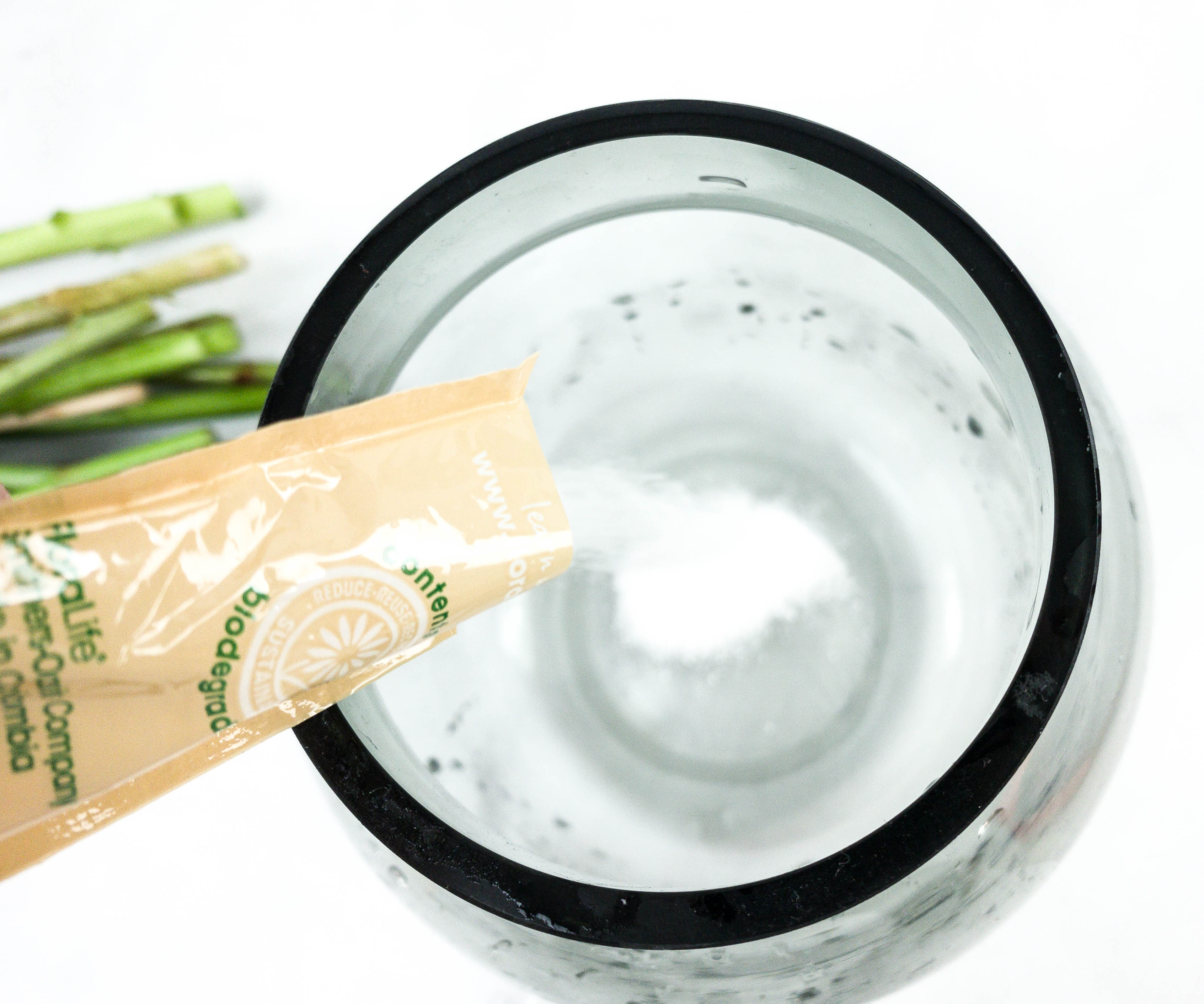 Then, it's time to prepare the vase by adding cold water and the flower food pack in it. I also mixed it thoroughly. If you want your flowers to come with a vase, you can purchase the vase as an add-on for $15. For this one, I used a simple vase from home.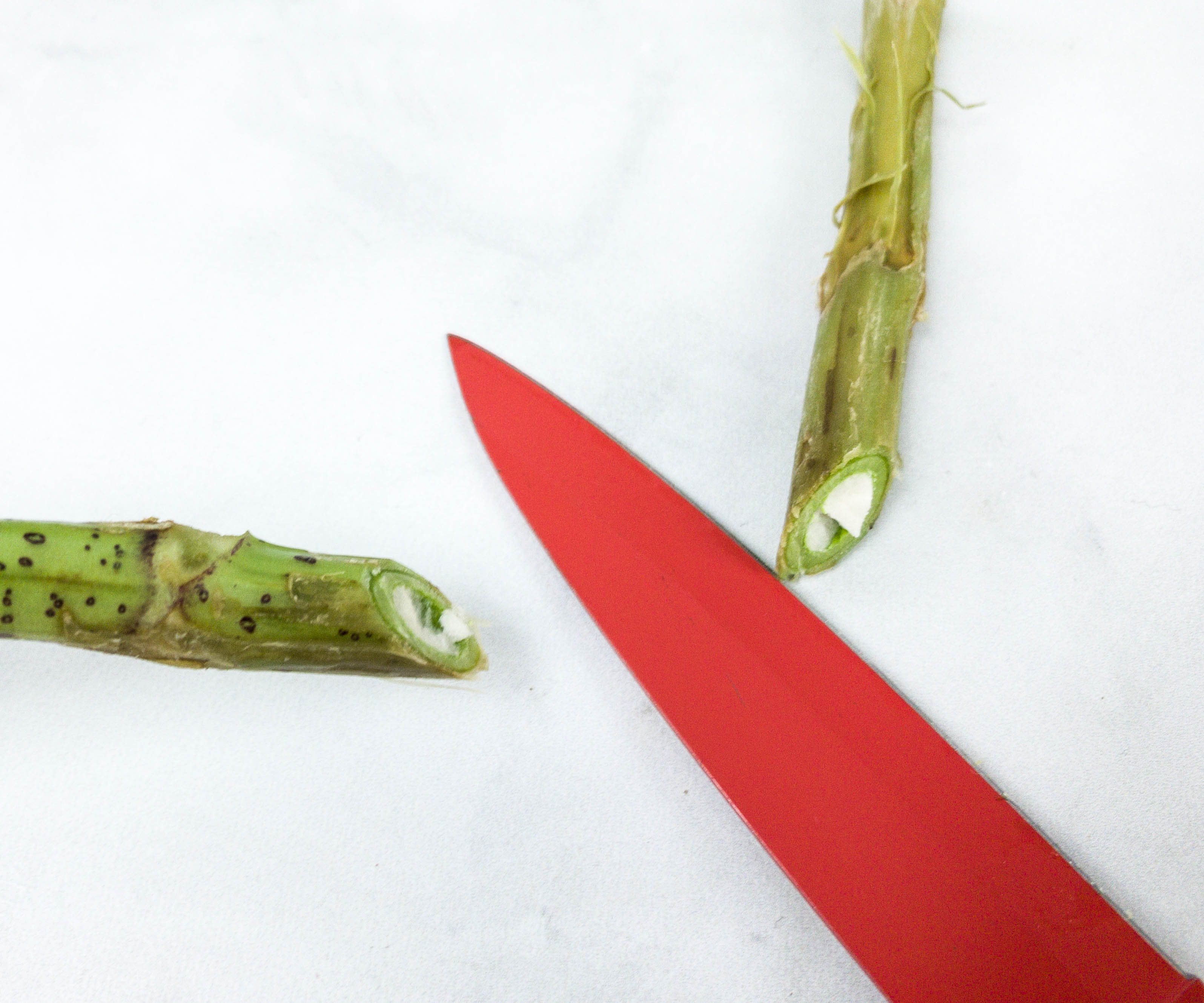 I also cut the stem of each flower at a 45 degree angle, just one each above the bottom.
Once all the stems are cut at a 45 degree angle, it's time to arrange the flowers. Make sure that no leaves are submerged onto the water, as it attracts bacteria that may shorten its life.
This bouquet features a colorful blend of flowers which includes roses, alstroemerias, carnations, matsumoto, green trick, pompon, hydrangeas, charmelia, and more!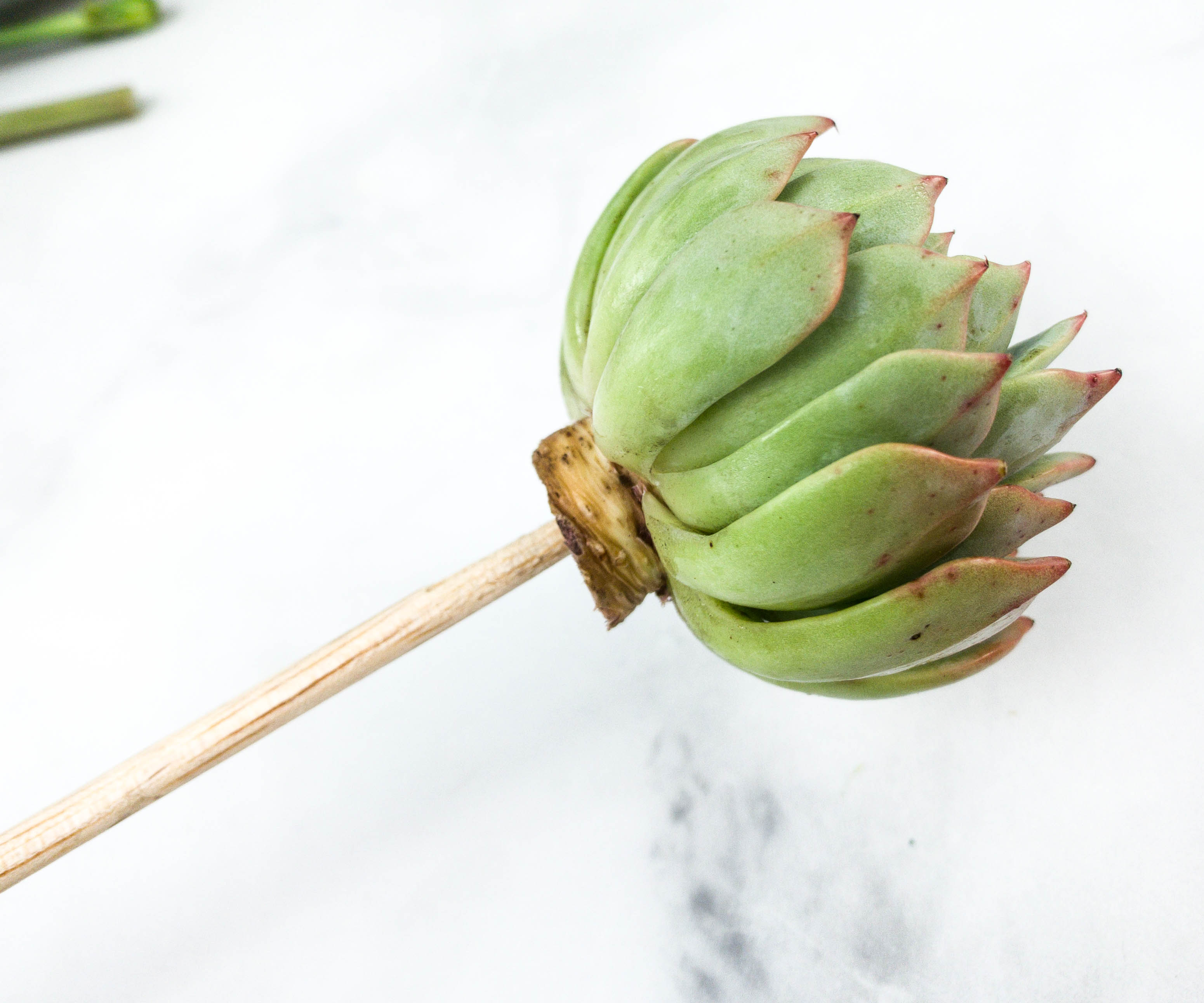 There's even a beautiful succulent flower!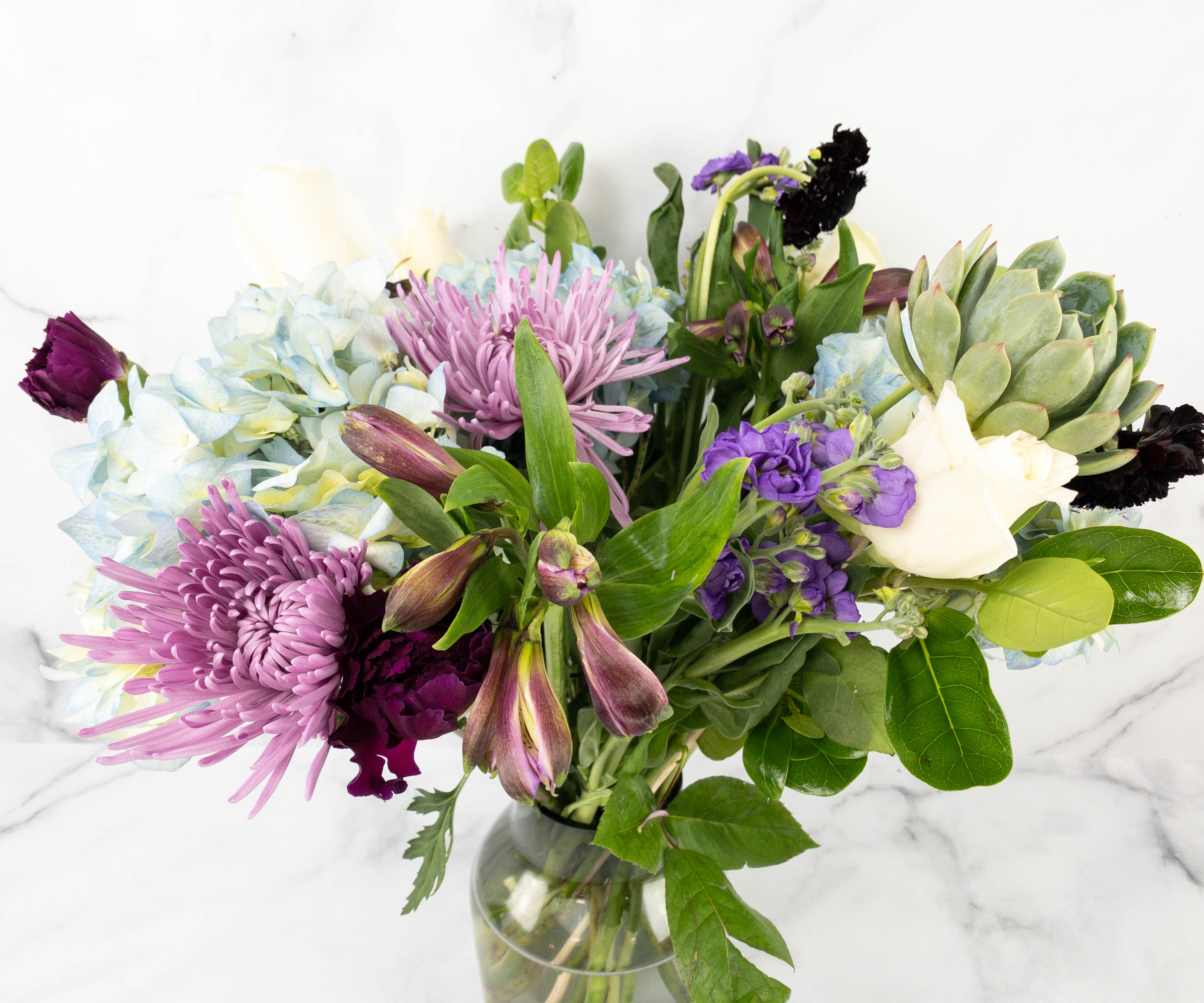 Flower arrangement is all about trying different combinations and choosing which mix looks great together.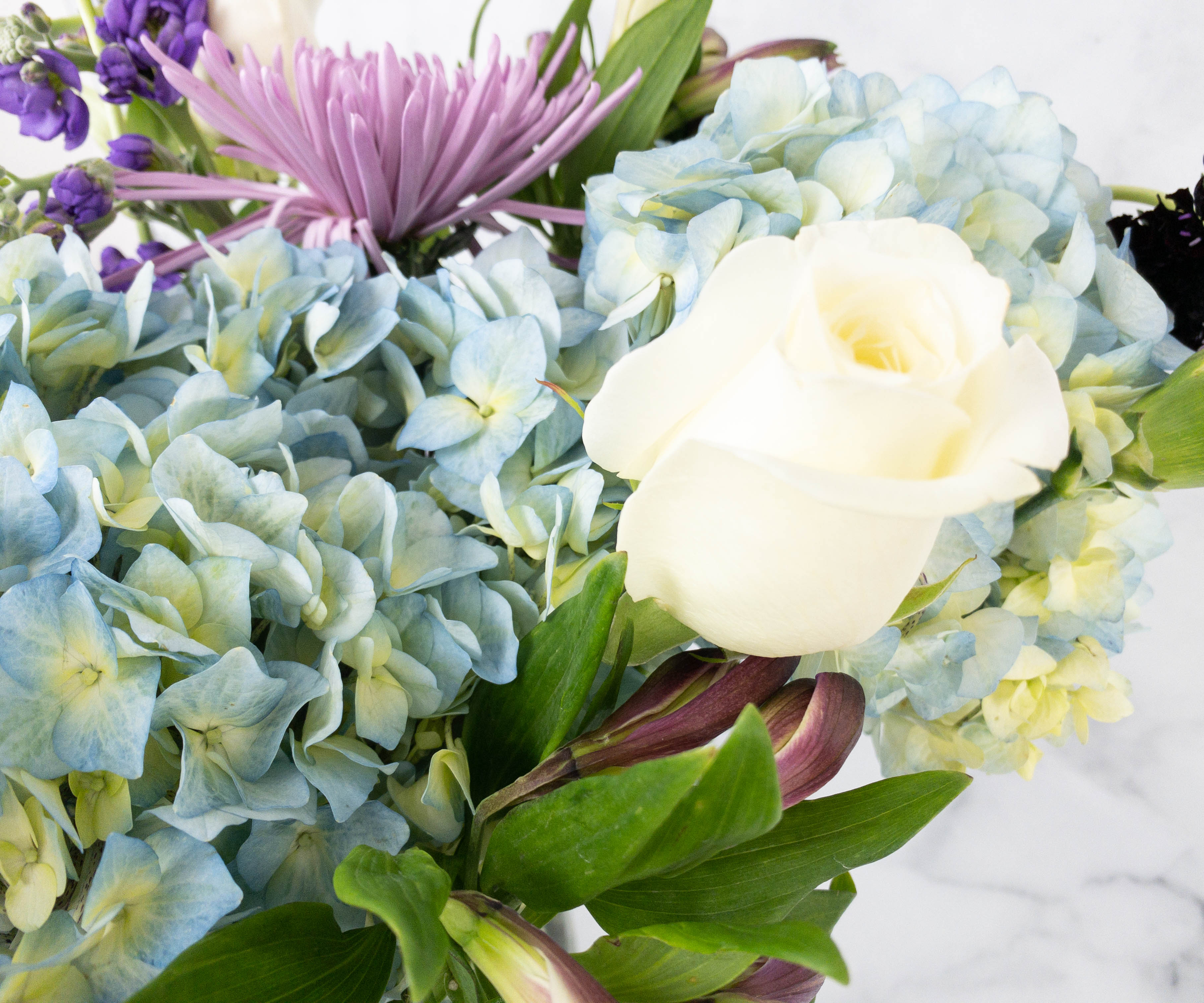 Since I received a bunch of hydrangea, I opted to put them in the middle of the arrangement.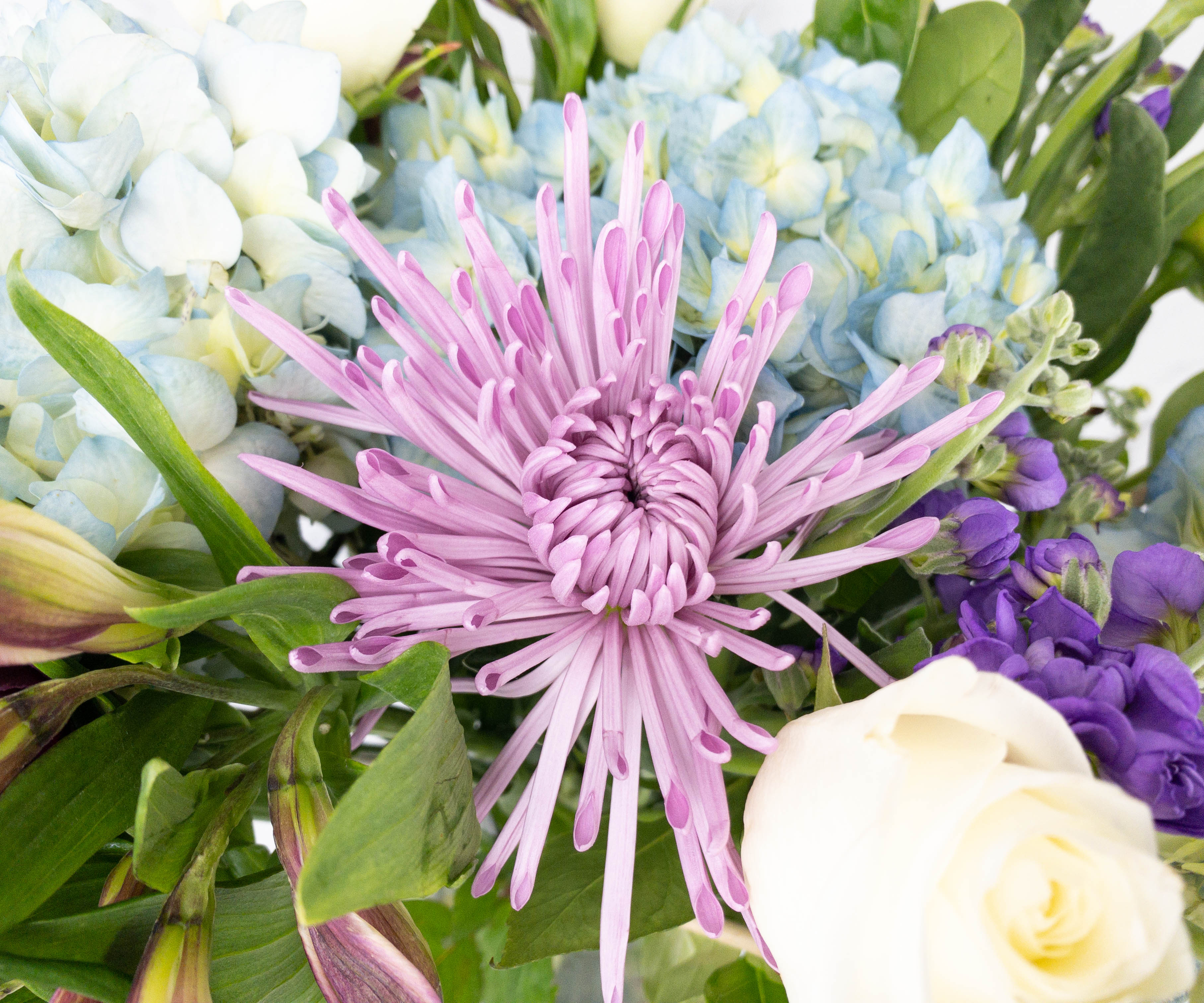 Beside the hydrangea is the lavender-colored spider mum and the yellow rose. They really make a great combination!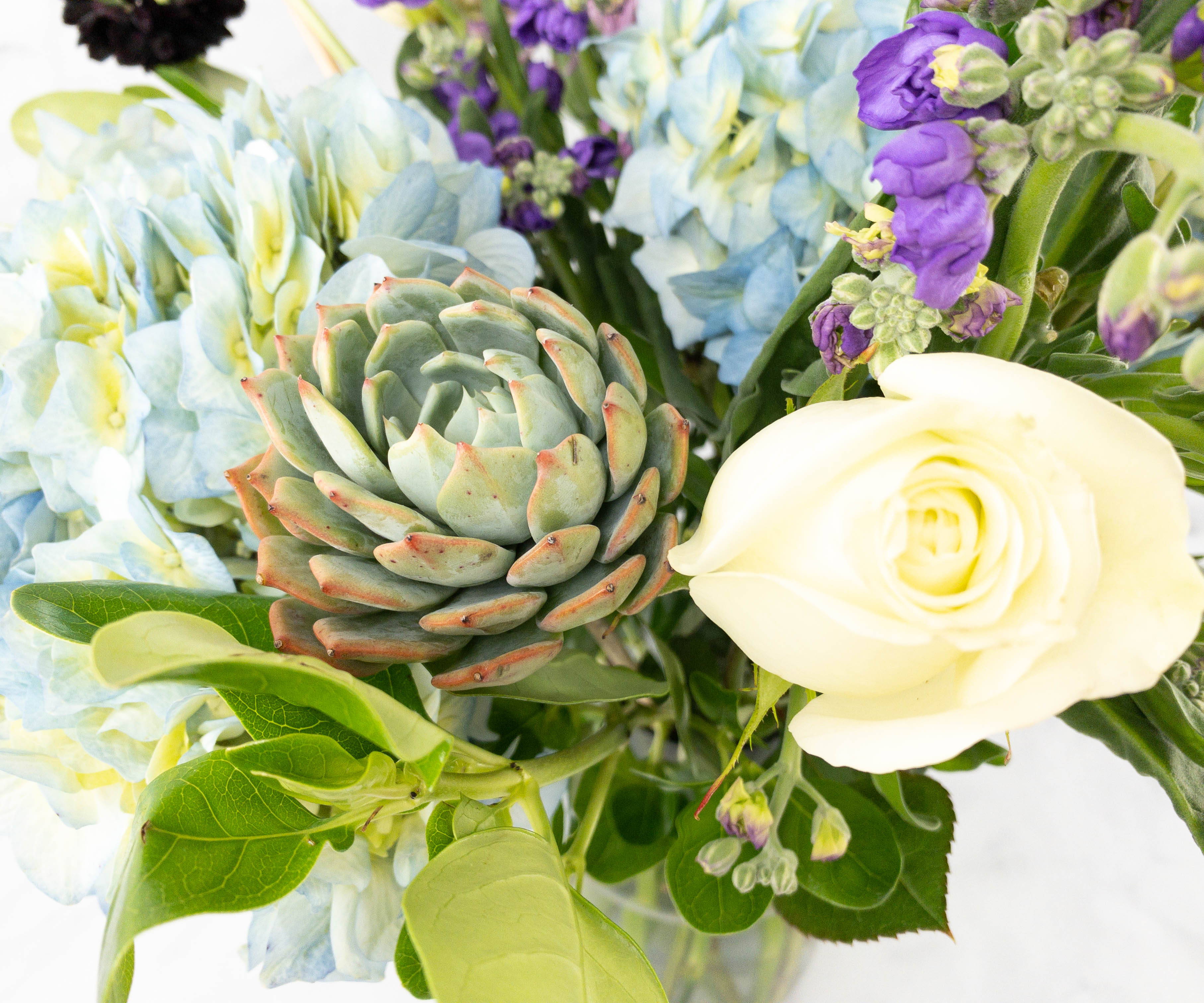 Here's another combination I really love, the succulent flower matches well with the spray roses.
Since succulents feature a fading green color, it might as well be placed beside some colorful flowers such as alstroemerias and charmelia to make it stand out.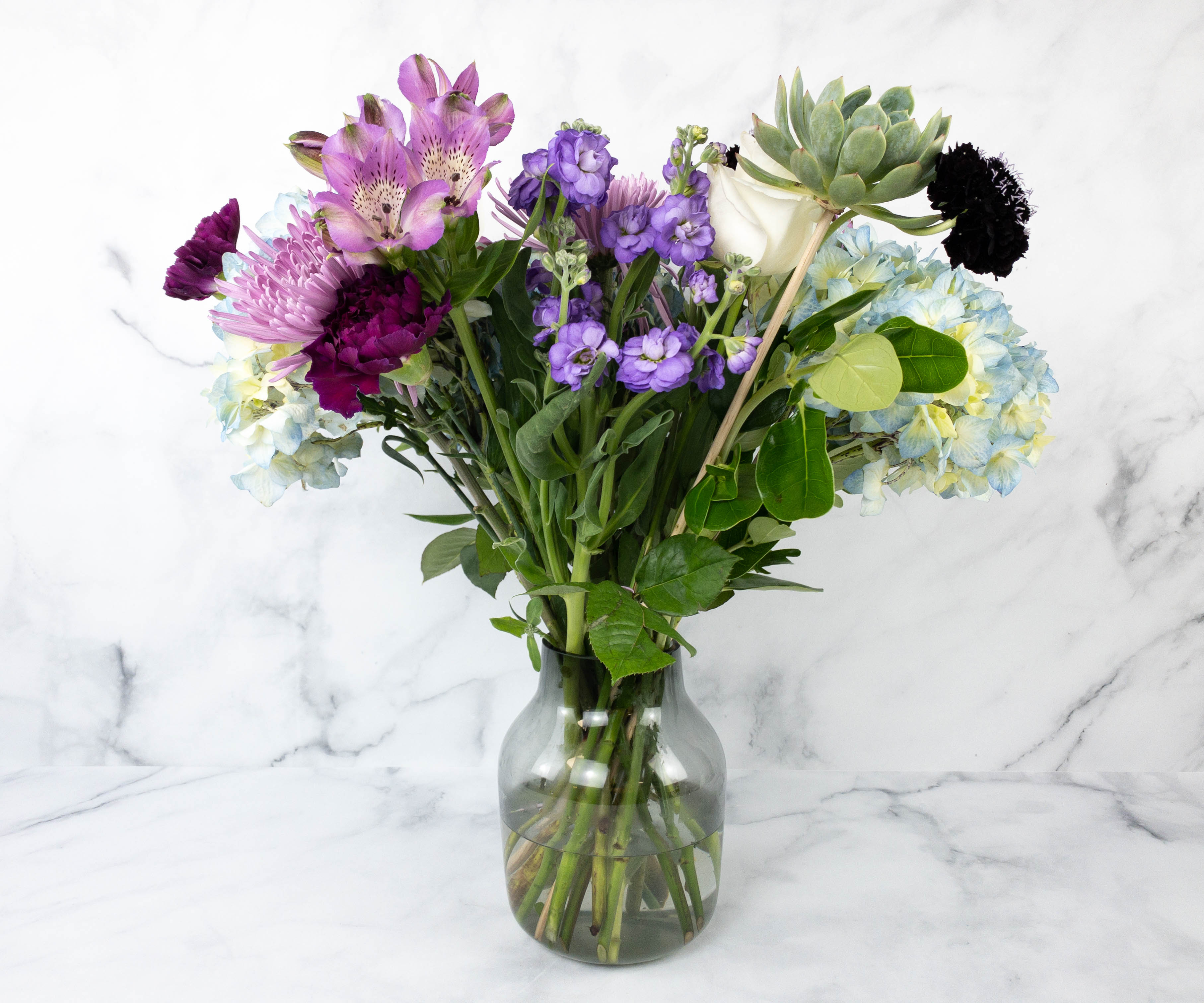 Since this bouquet includes a variety of flowers, some may have a shorter life span than the others. Make sure to remove the fading flowers to avoid possible flower contamination!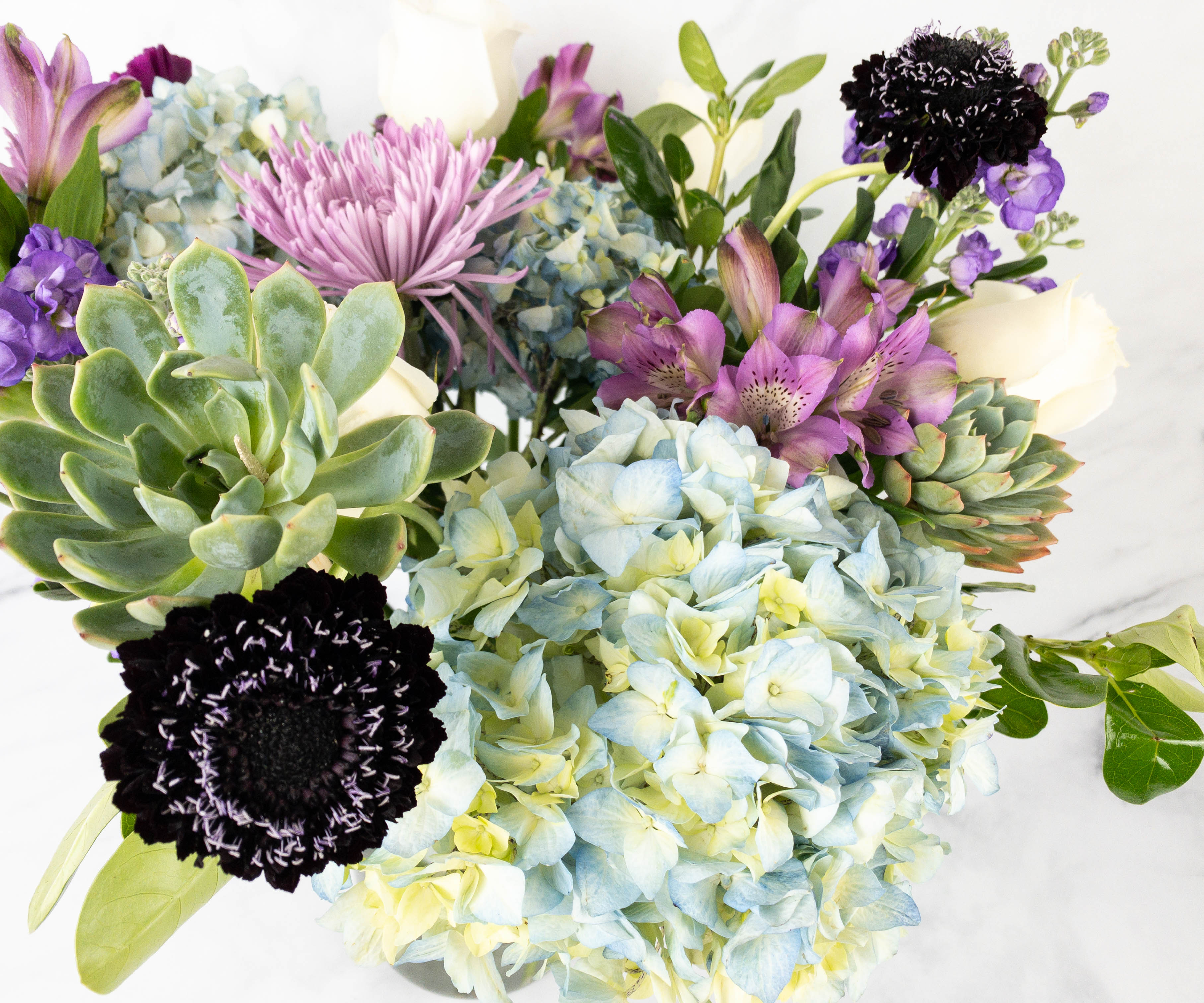 To highlight the beauty of the black carnations, I decided to put them on opposing sides. It makes the flower arrangement more balanced and catchy at the same time!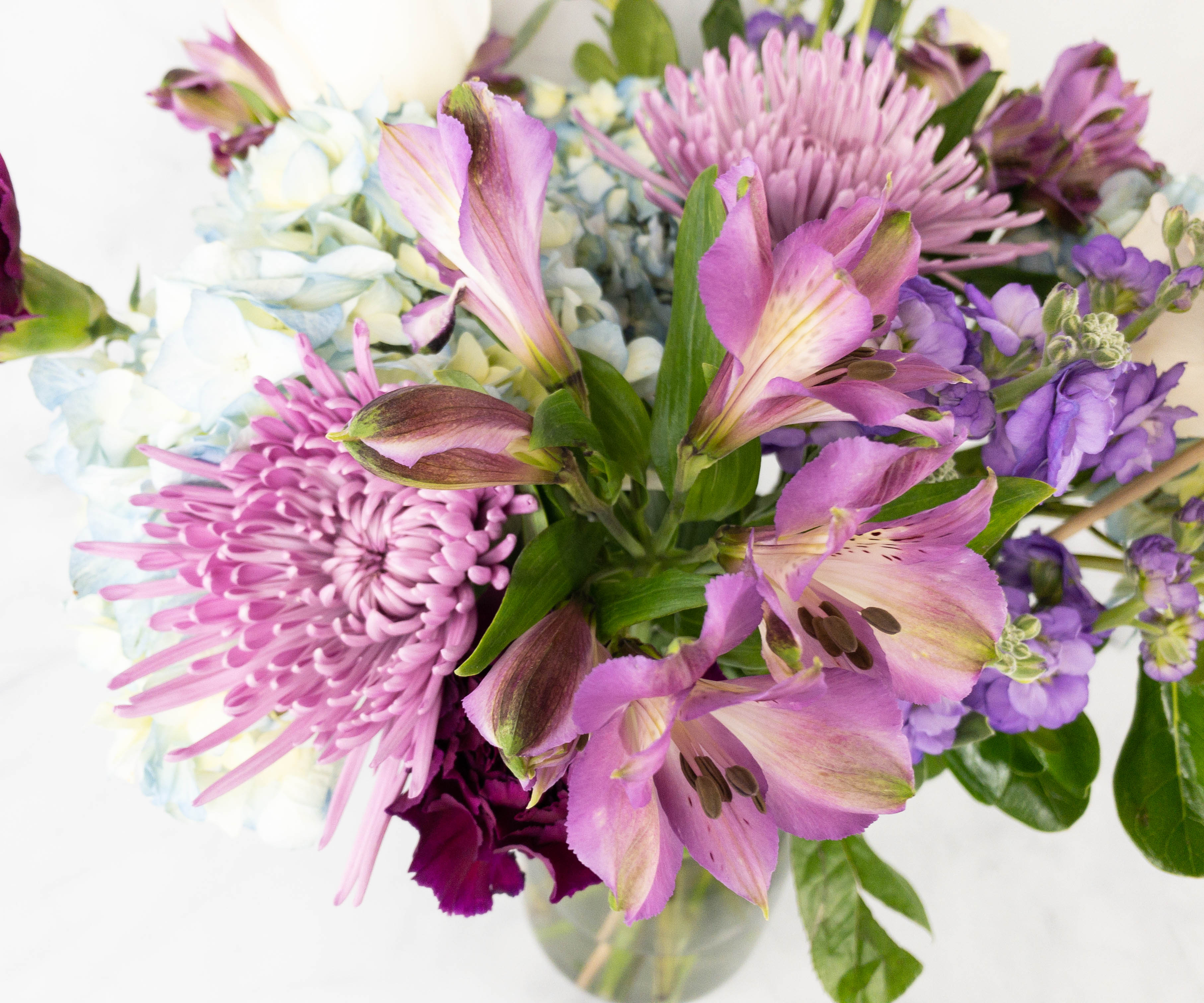 These lavender lilies are truly captivating!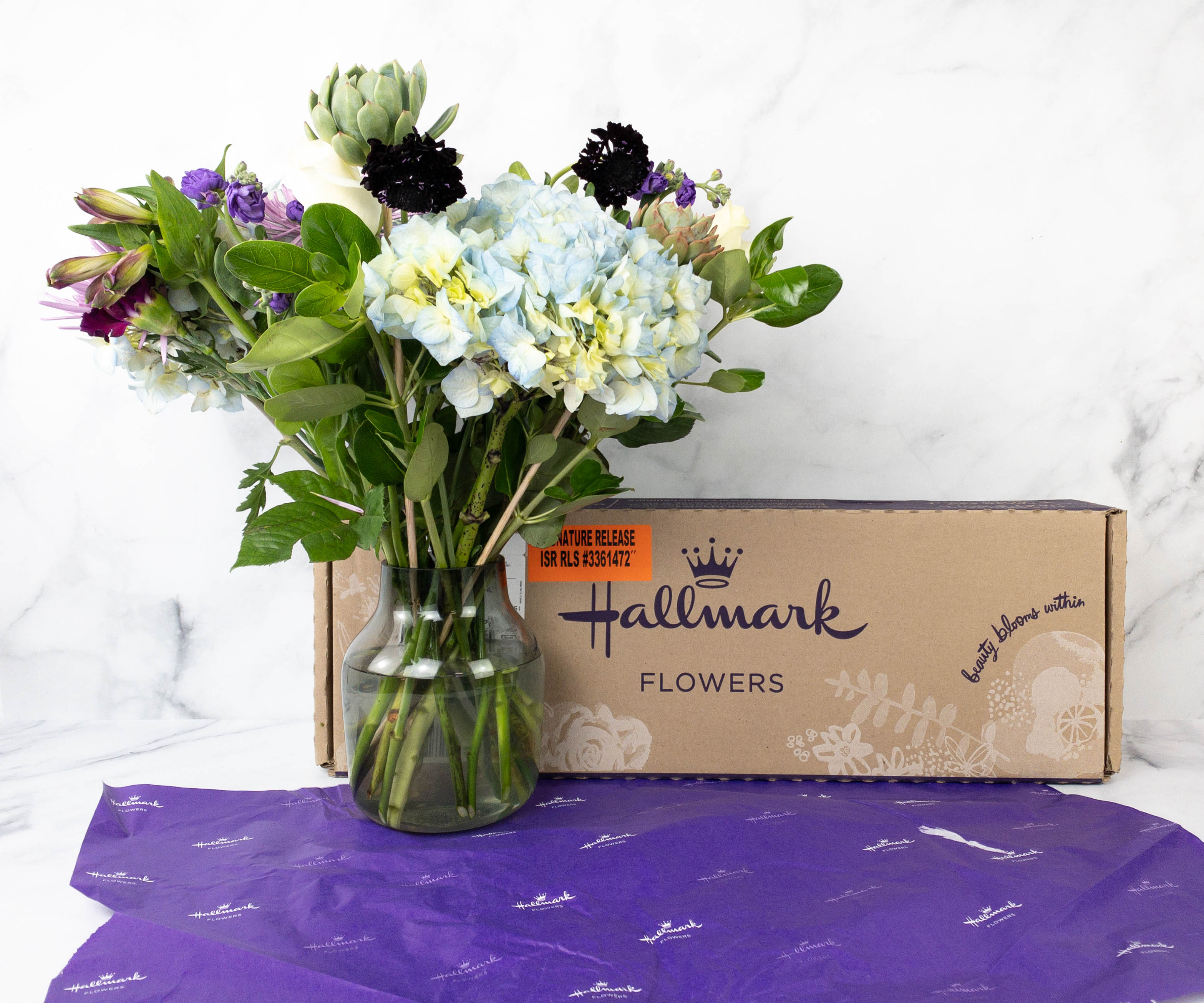 Here's my completed flower arrangement!
Hallmark Flowers takes celebrations to another level and now, they even offer flowers so you can make your loved ones feel special (or yourself, if you want to order them for you!). The Oh Happy Day bouquet easily brightened up my day as it includes a variety of fresh, colorful, and high-quality flowers harvested straight from the farms of Colombia. If you liked this ensemble, you'd like the Celebration Subscription as well because it features similar blooms! Another thing I liked about this bouquet is that it's easy to prepare for display, plus it came with care instructions. If you're gifting it, there's even an option to send a card with the bouquet, with a personalized note from you, of course!
What do you think of Hallmark Flowers?