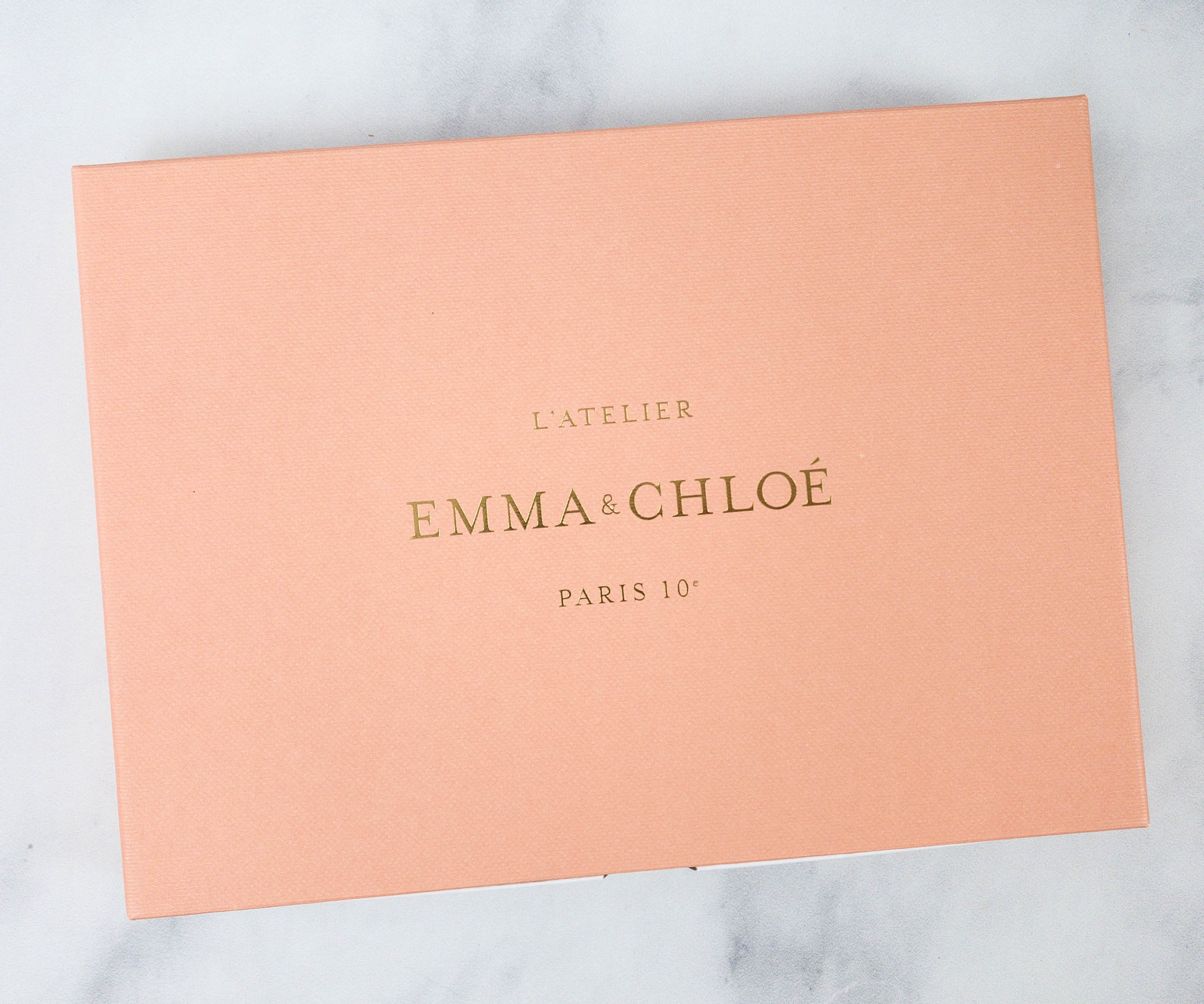 Emma & Chloe is a monthly French designer jewelry subscription box. Every month you'll get a new piece ($50 to $200 value) for $35. You can also shop the website for some beautiful accessories, and your monthly membership comes with 20% off the shop!
DEAL: Use the coupon code HELLOEC10 to get $10 off SITEWIDE!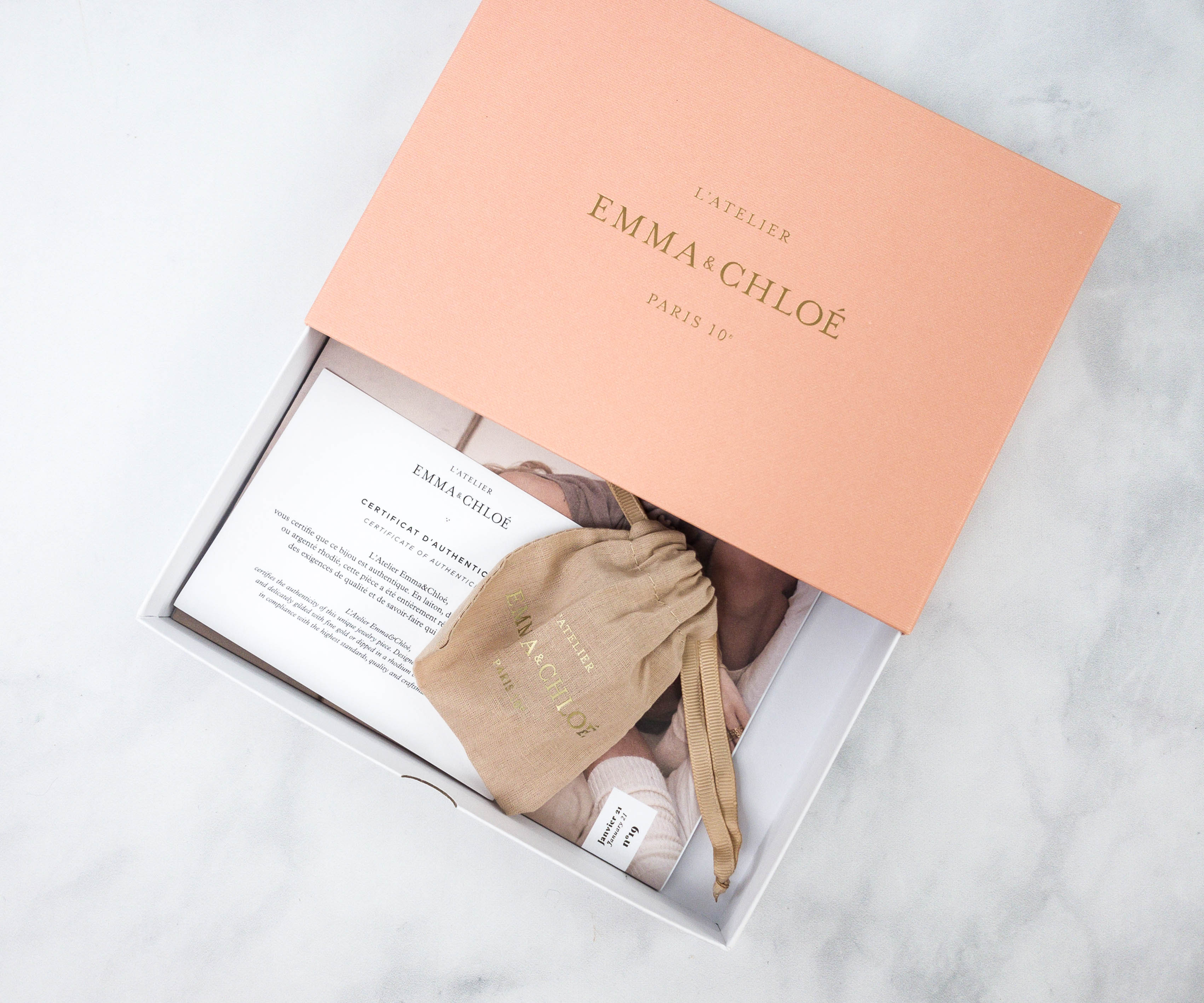 The items come in a peach-colored box with the gold foiled label.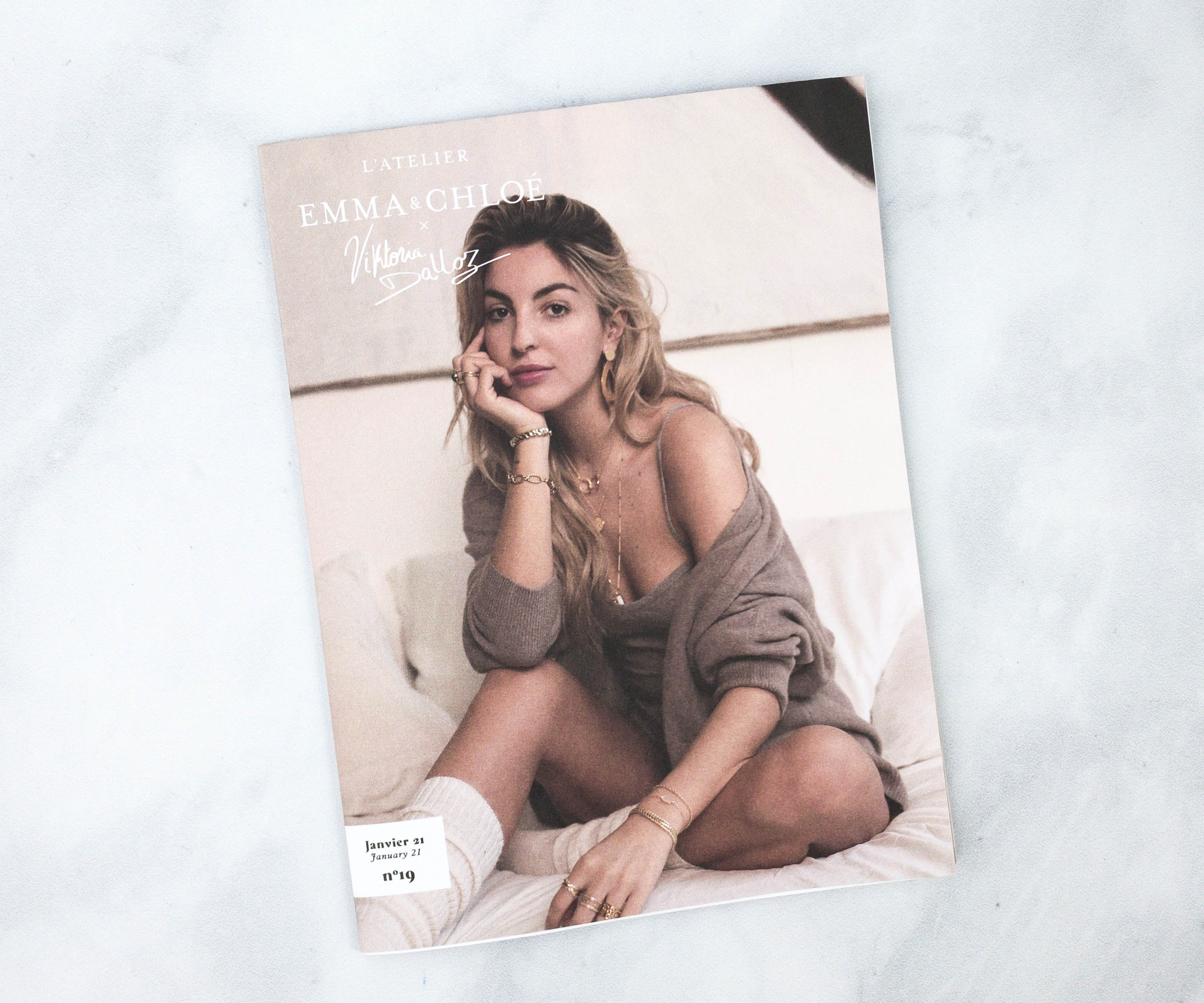 The box also includes a mini-magazine.
It contains gorgeous photos!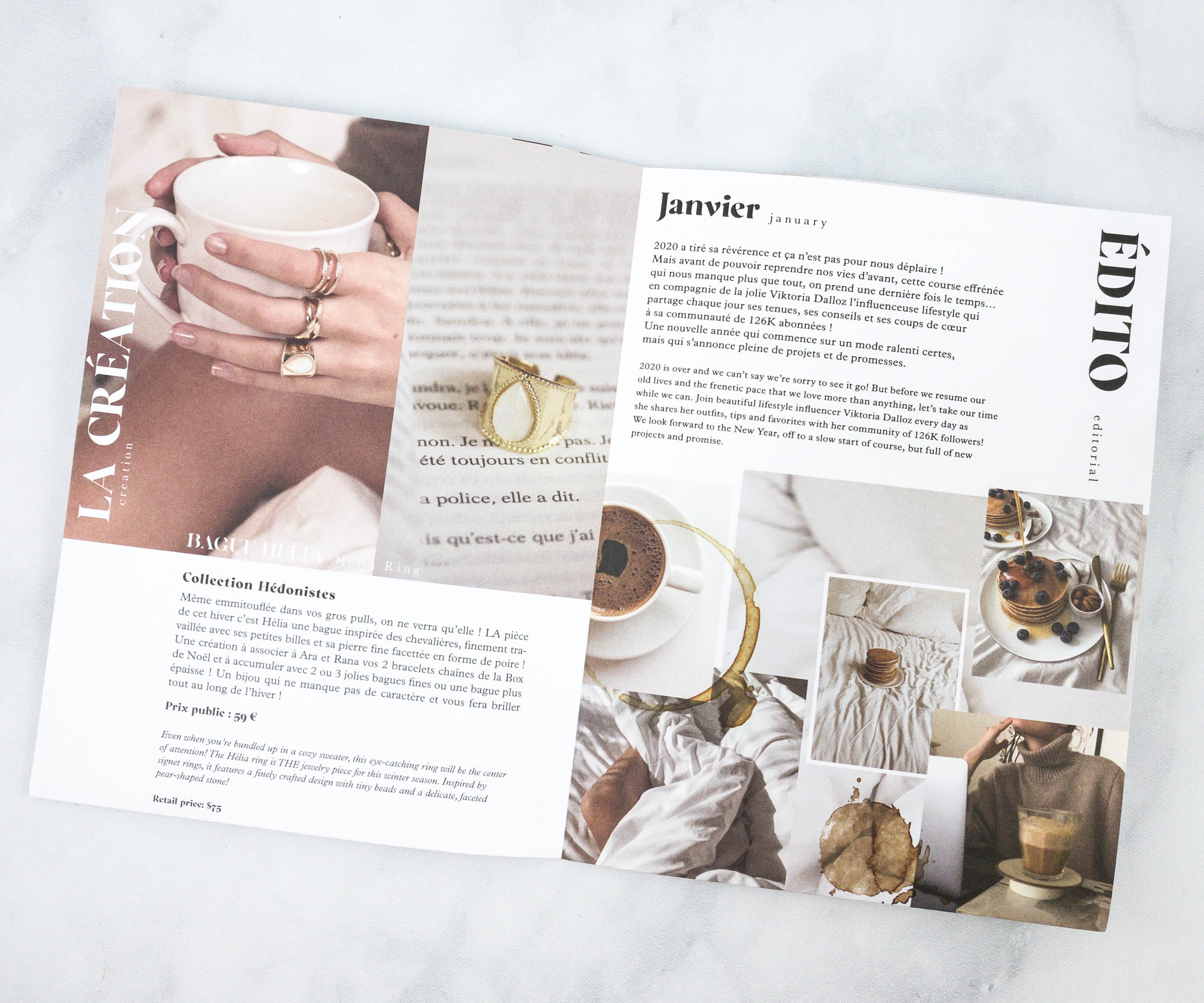 There is an editorial feature for January.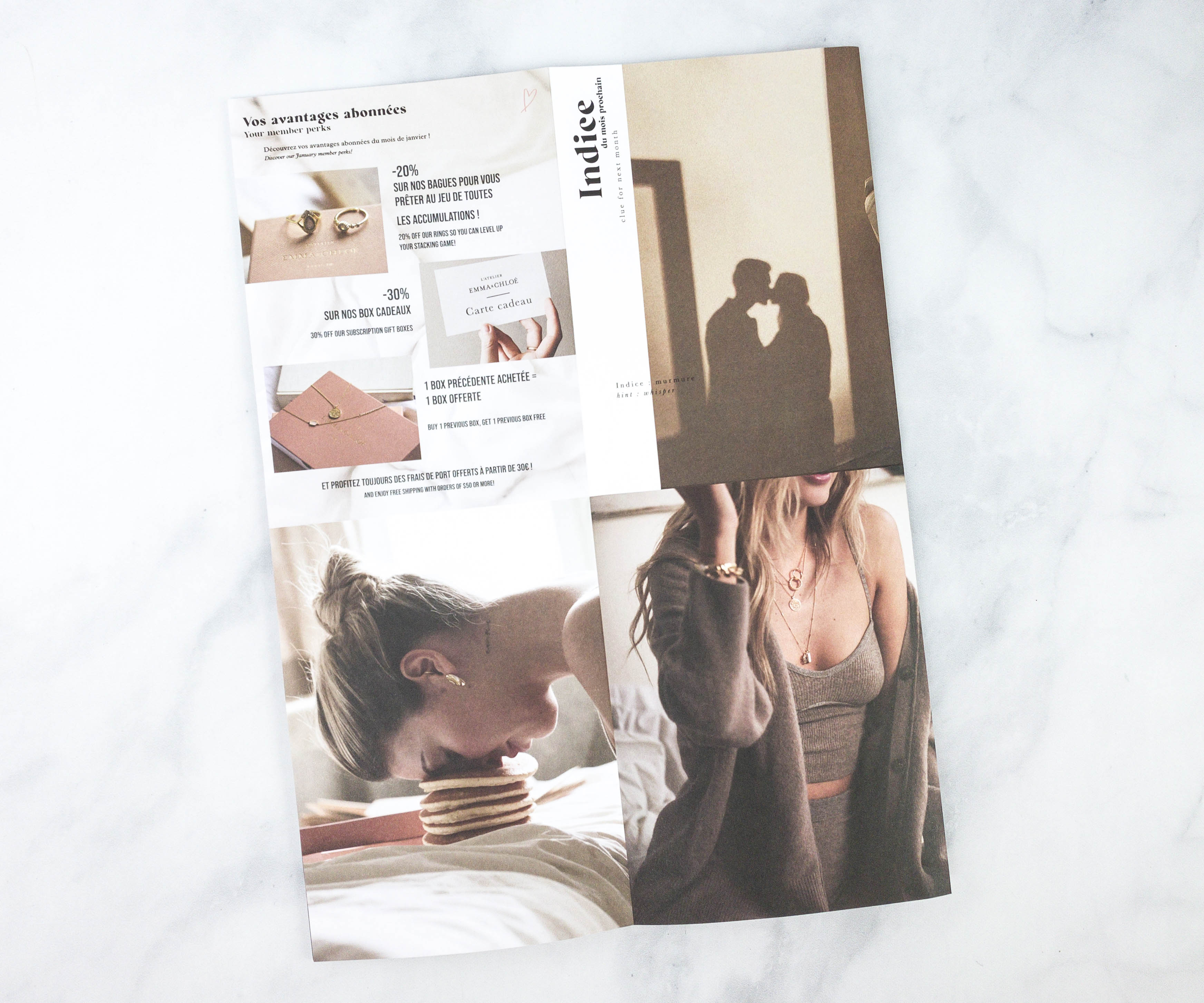 There are also member perks inside!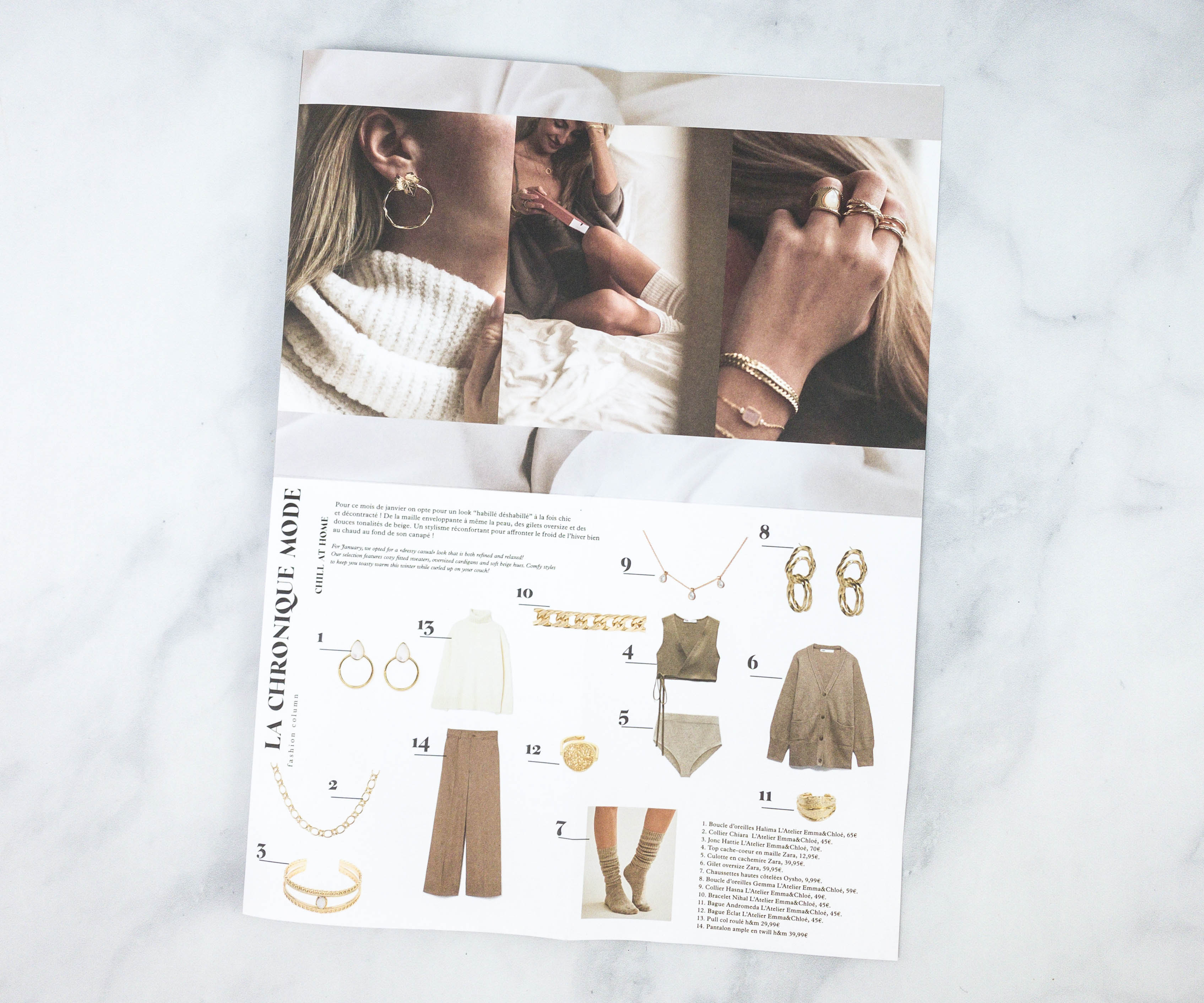 Next up is a fashion column where you'll see different items that are styled and put together to create an eye catching outfit ensemble.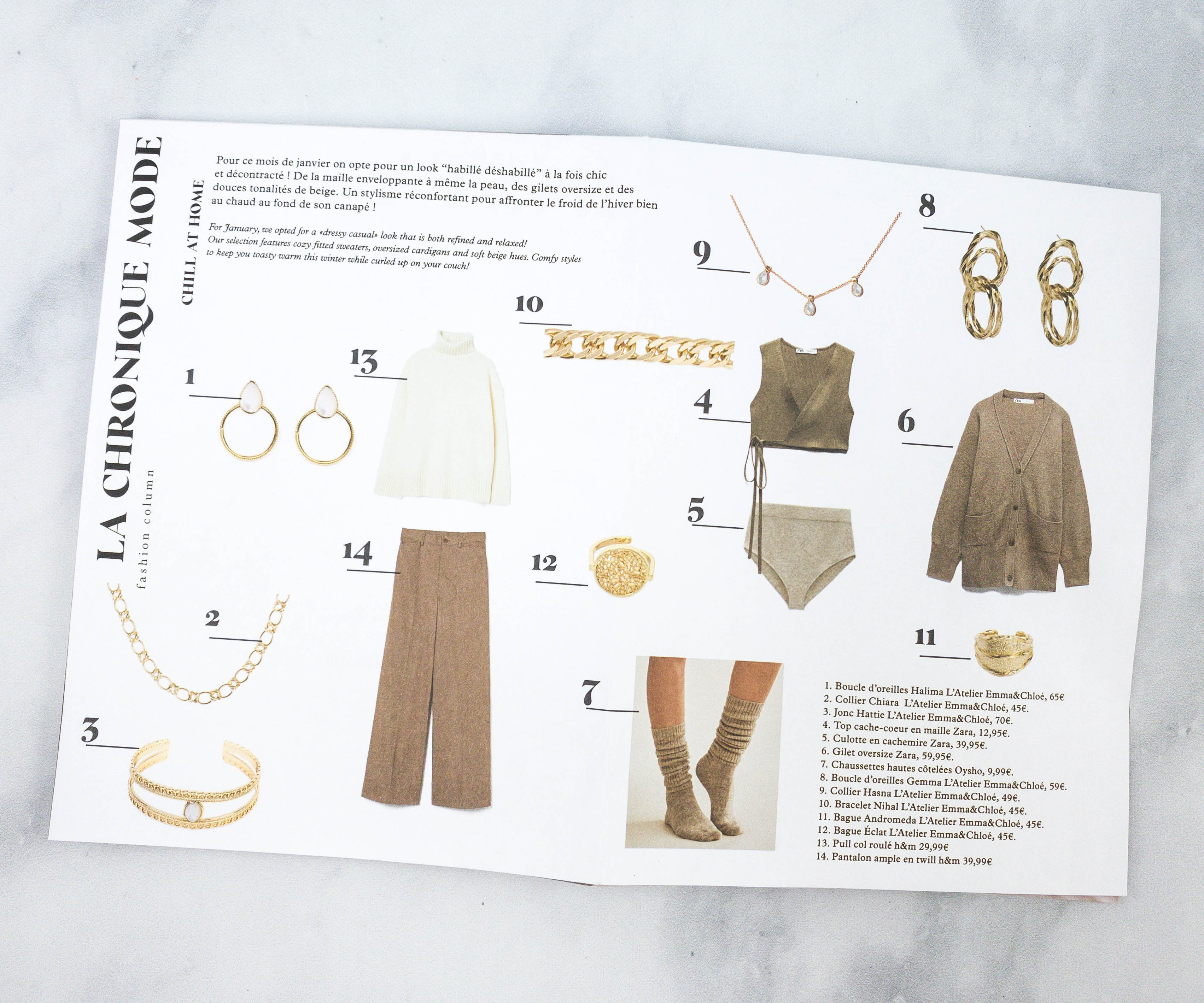 January is all about casual so they feature trendy yet casual pieces that we can use as samples and pegs for our outfits.
Lastly, they featured Instagram pages where we can take more inspirations from.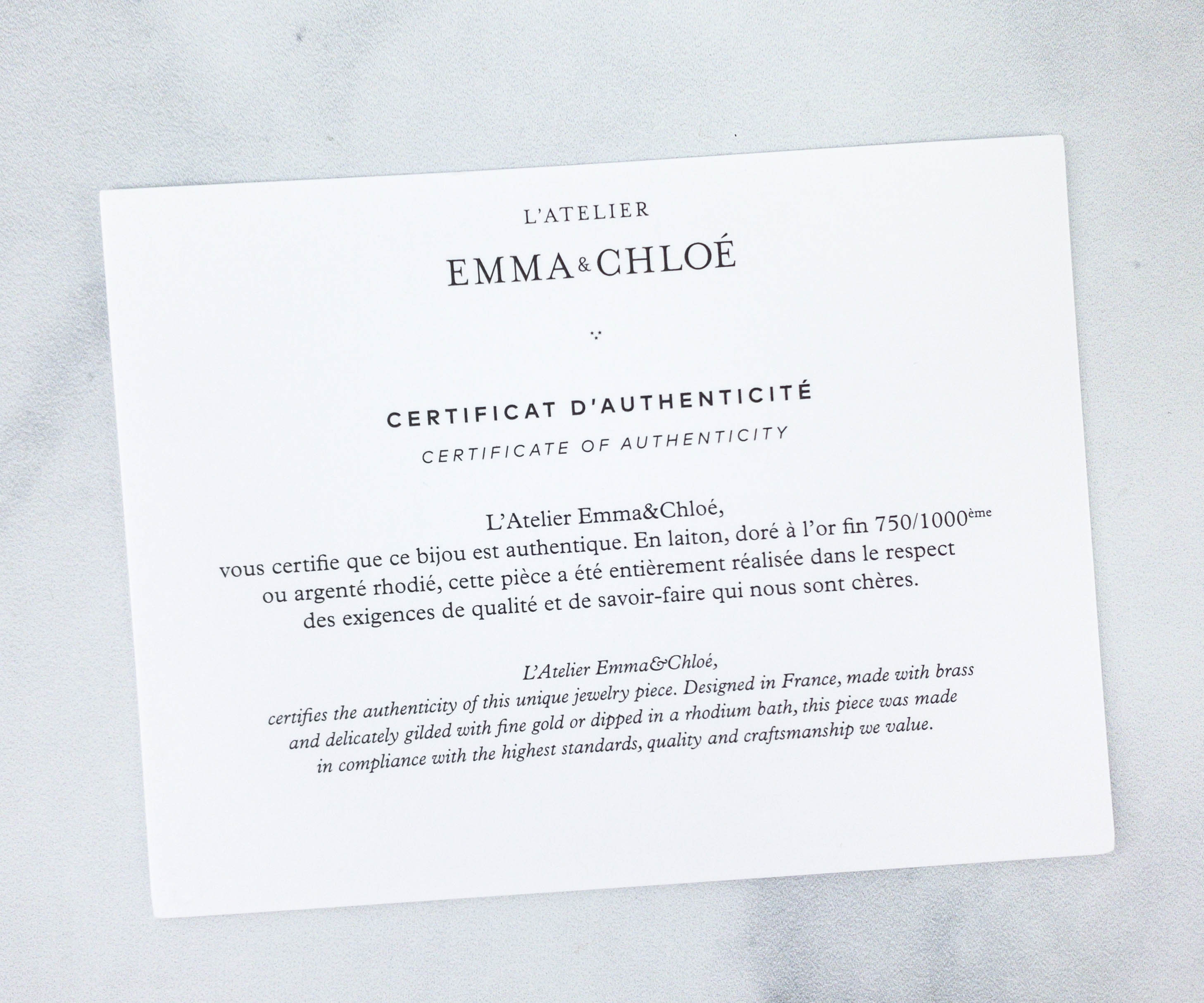 A Certificate of Authenticity is provided, which ensures that you get only the real deal!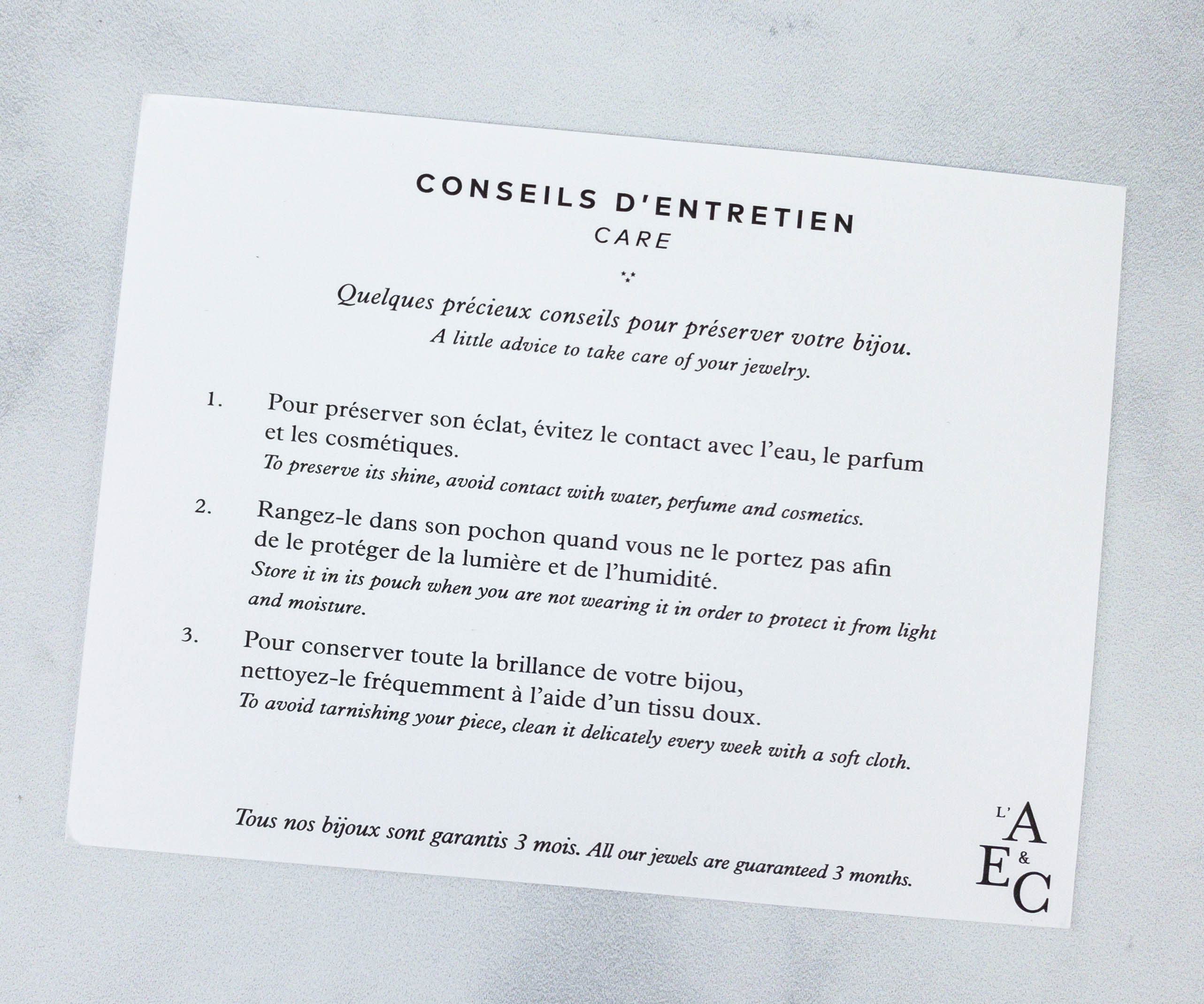 Knowing how to value and preserve your jewelry is essential, that's why they included a card with some special care tips.
Here's everything inside my pretty box!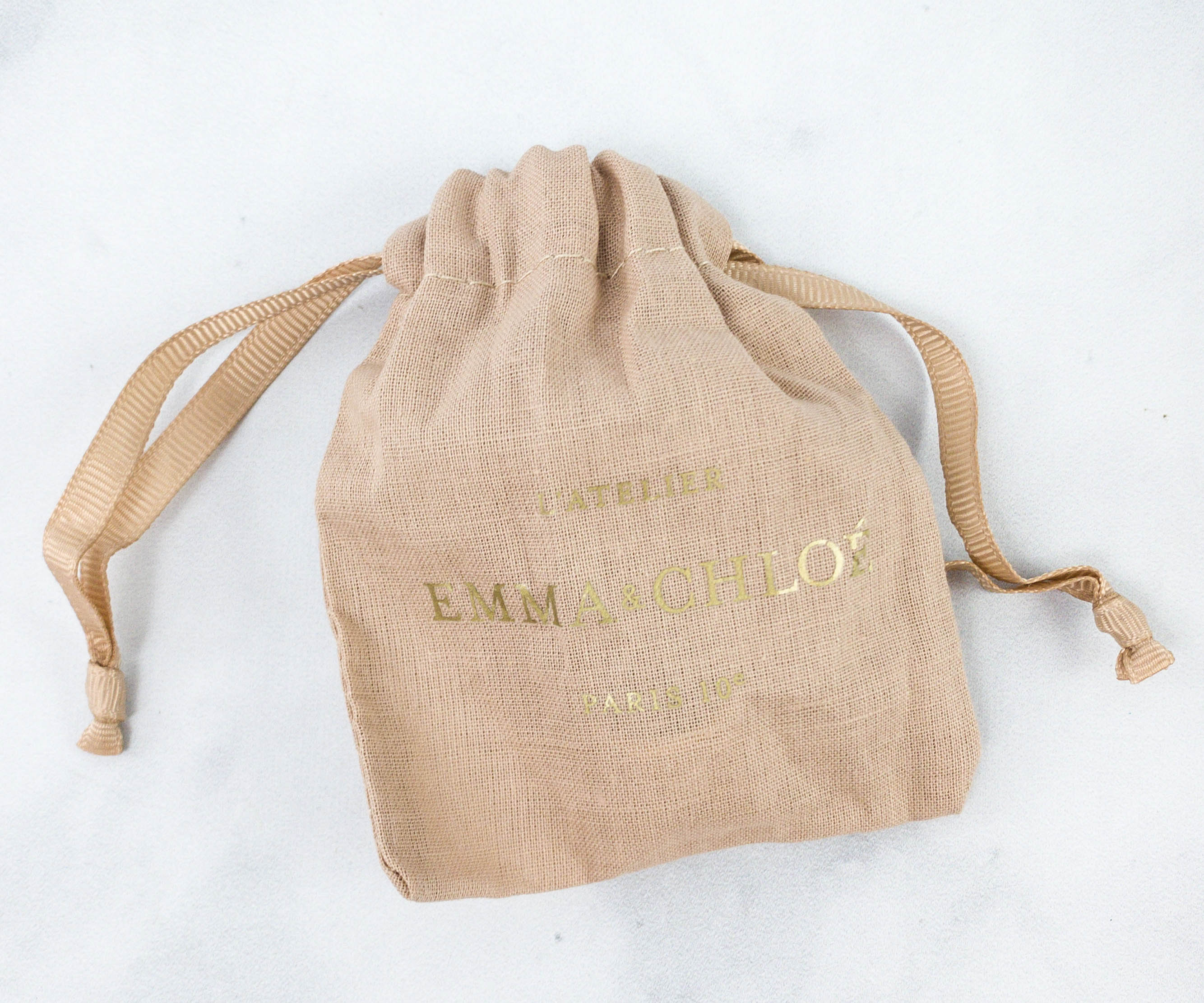 Bague Helia Helia Ring ($75) The ring was packed in a reusable drawstring pouch. It even has the Emma & Chloe logo printed in front in a lovely reflective gold color. This can be used as a jewelry storage when traveling so I'm definitely keeping this!
At first look, I thought that this piece is chunky and edgy!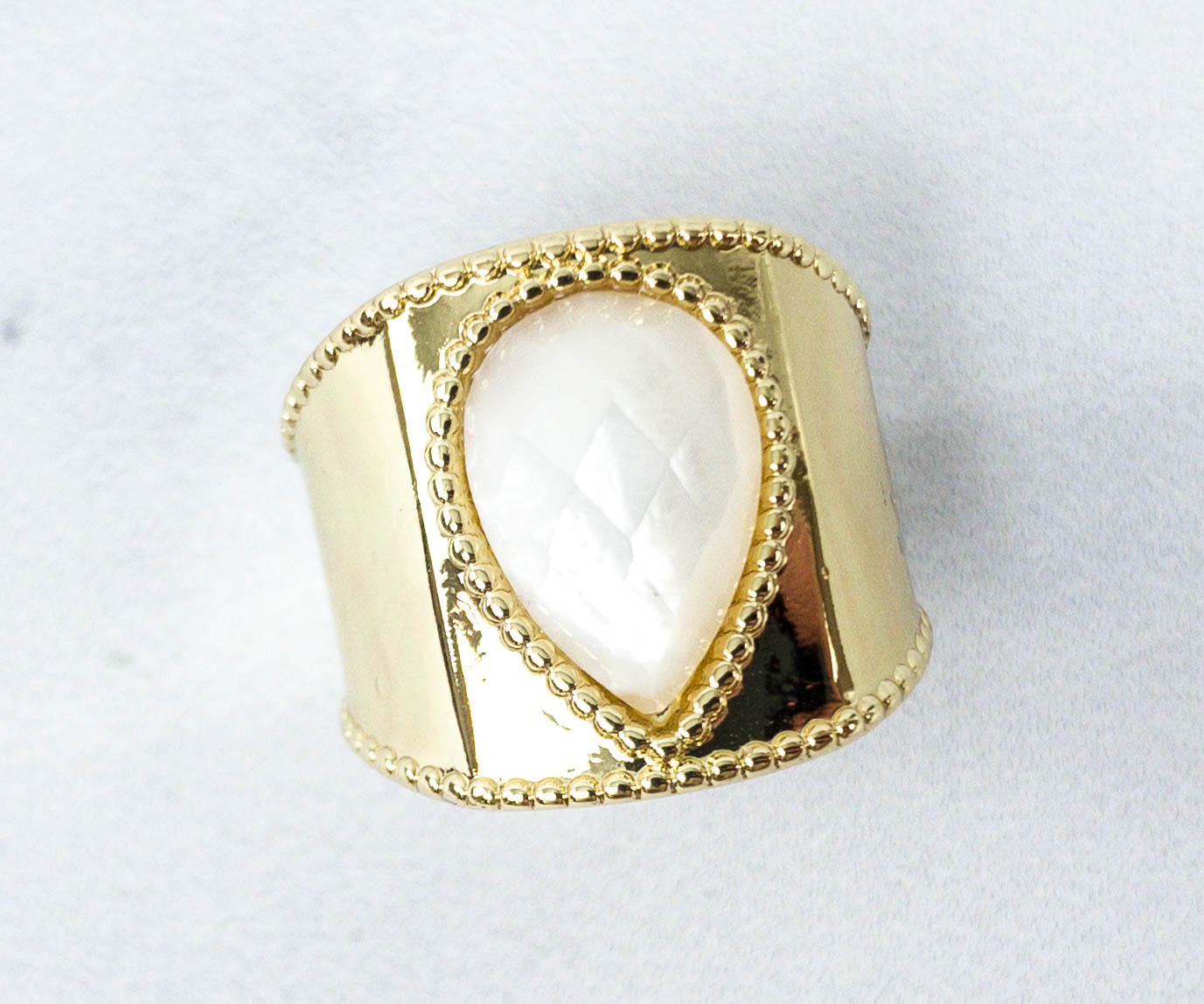 However, as I looked at it closely, I realized that the gold base and the white pearlescent gem in the middle gives it a softer look.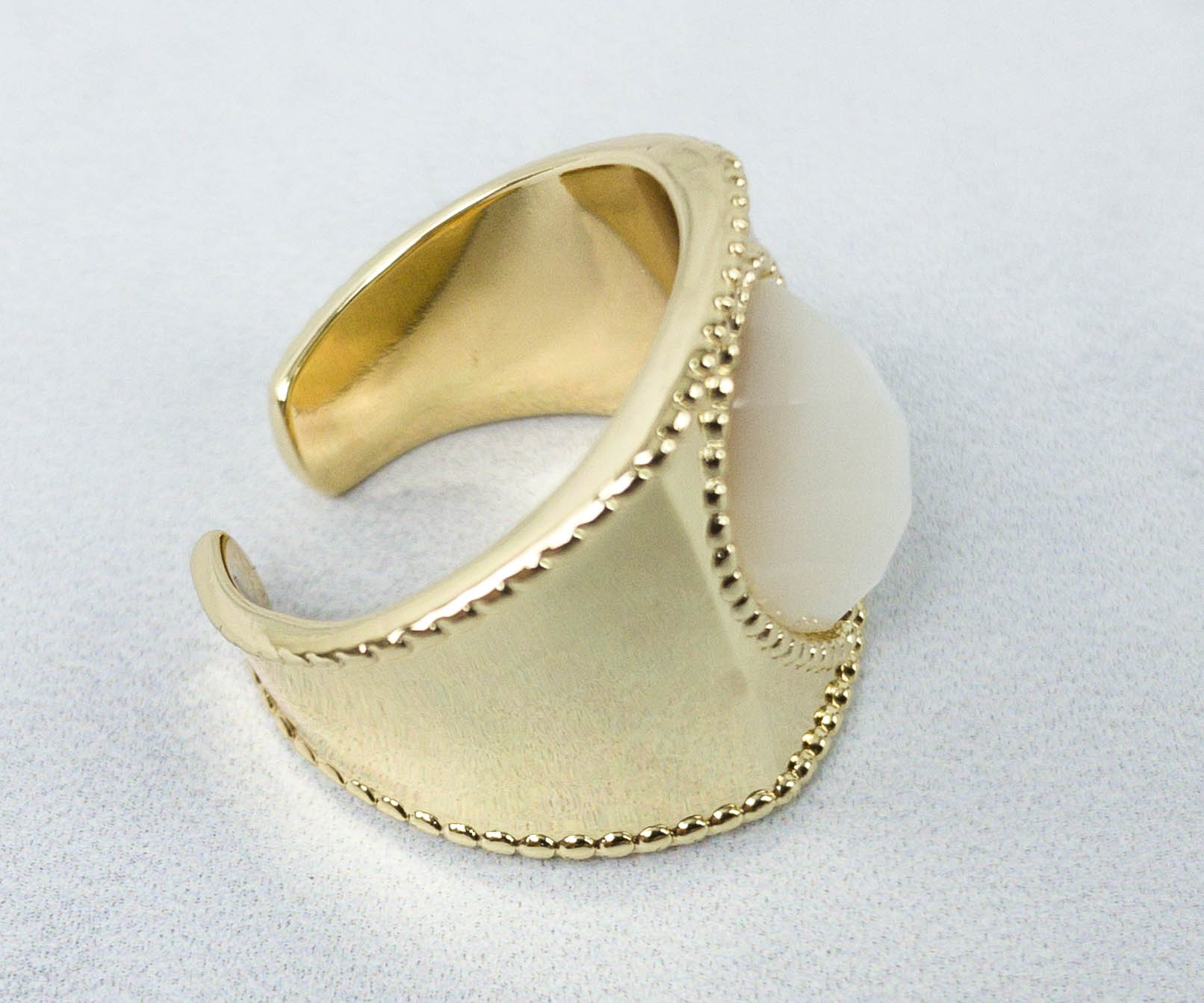 The beaded border also adds to the character of this piece. I like that it is adjustable so I can wear it on any finger.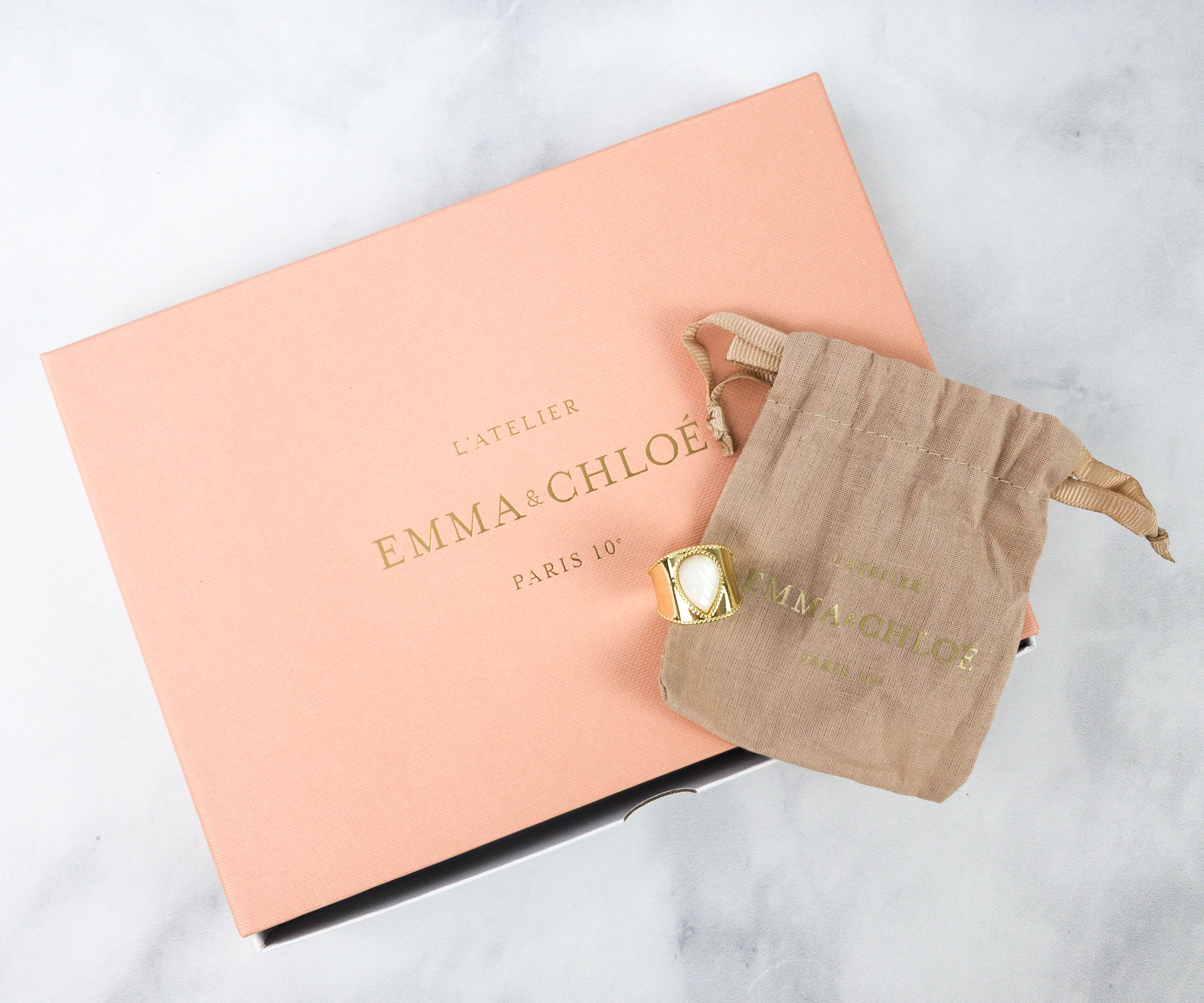 This is a statement piece and also a great conversation starter. It would look great as an accent jewelry with the simple black dress because the color and design of this ring will draw eyes in and make it the focal point of your whole outfit!
I love the featured ring in this month's box! It's something I would wear everyday in the office just because! I like how chunky and bold the design is yet they softened and balanced everything out by adding that pearl-like gem in the middle. Emma & Chloe makes accessorizing fun and easy because of all the amazing pieces they send each month!
What do you think of this month's jewelry?