Elizabeth & Clarke is a premium quarterly clothing subscription box for women. They send versatile and beautiful pieces, like blouses, shirts, and other kinds of tops. Each quarter you can preview the new seasonal styles and select which ones you'd like or pick from their standard collection.
DEAL: Save 10% on your first box with coupon code CHELLO10.
When you subscribe, select 1, 2, or 3 shirts from the seasonal or Unstainable collection. They are top quality shirts designed with fashion, ability to style, and ease of care in mind. The prices are $60 for one shirt, $100 for two shirts, $120 for three shirts – so buy 2 get 1 free!
The items were wrapped with tissue paper and sealed with an Elizabeth & Clarke sticker.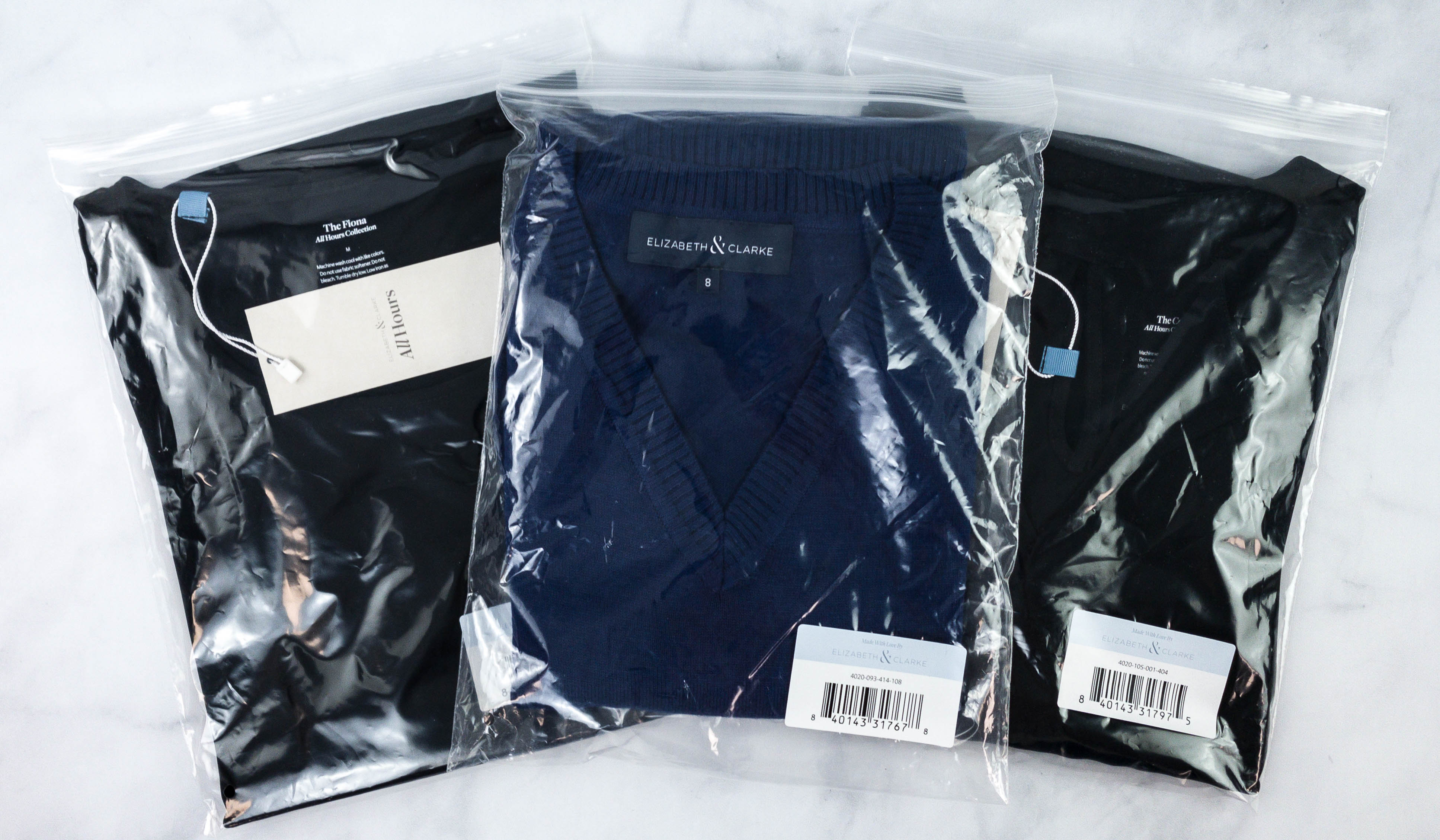 All the items included in the box are also individually wrapped with plastic.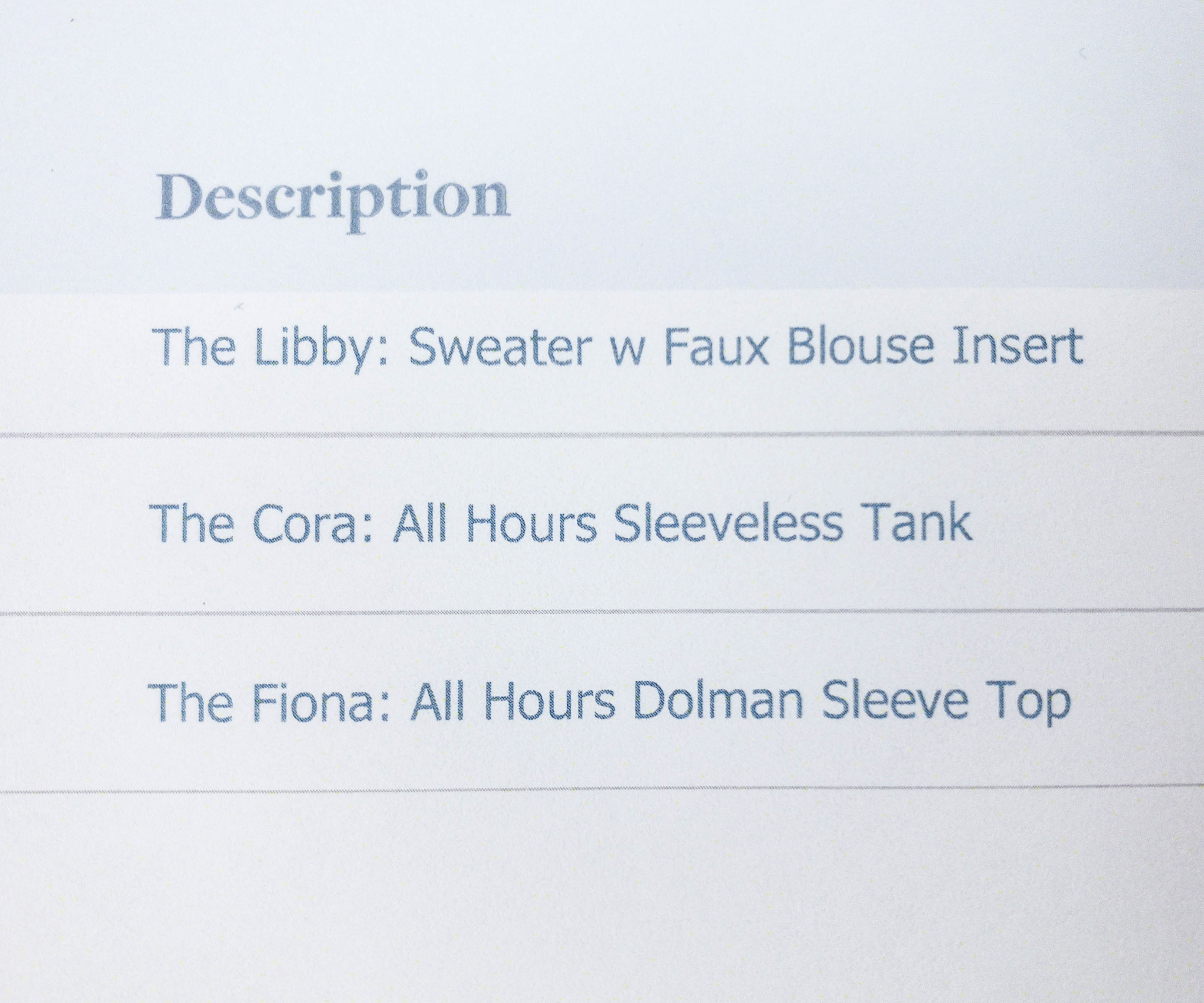 There is a paper with a list of all the items in this box.
The items arrived in great condition.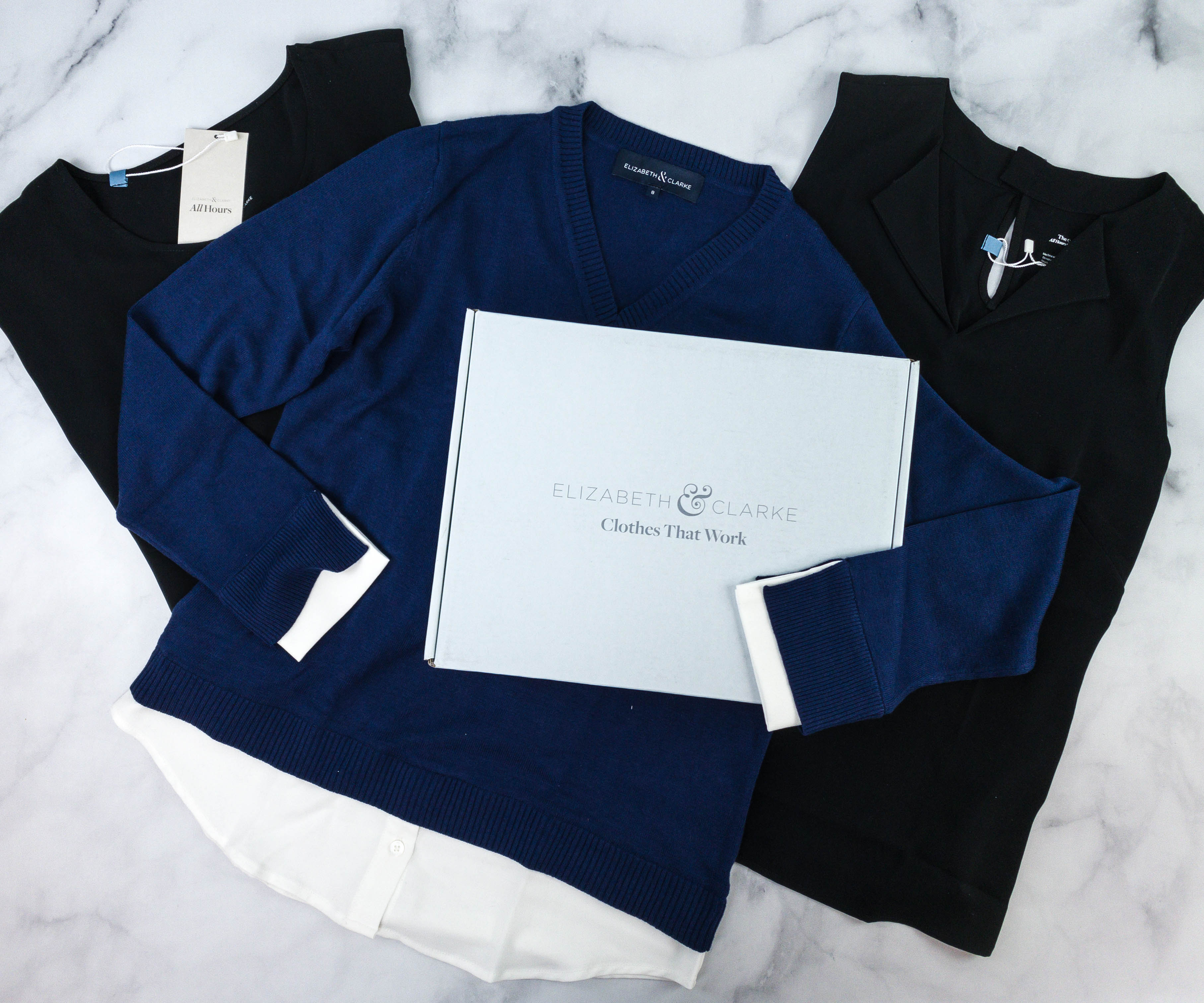 Everything in my box!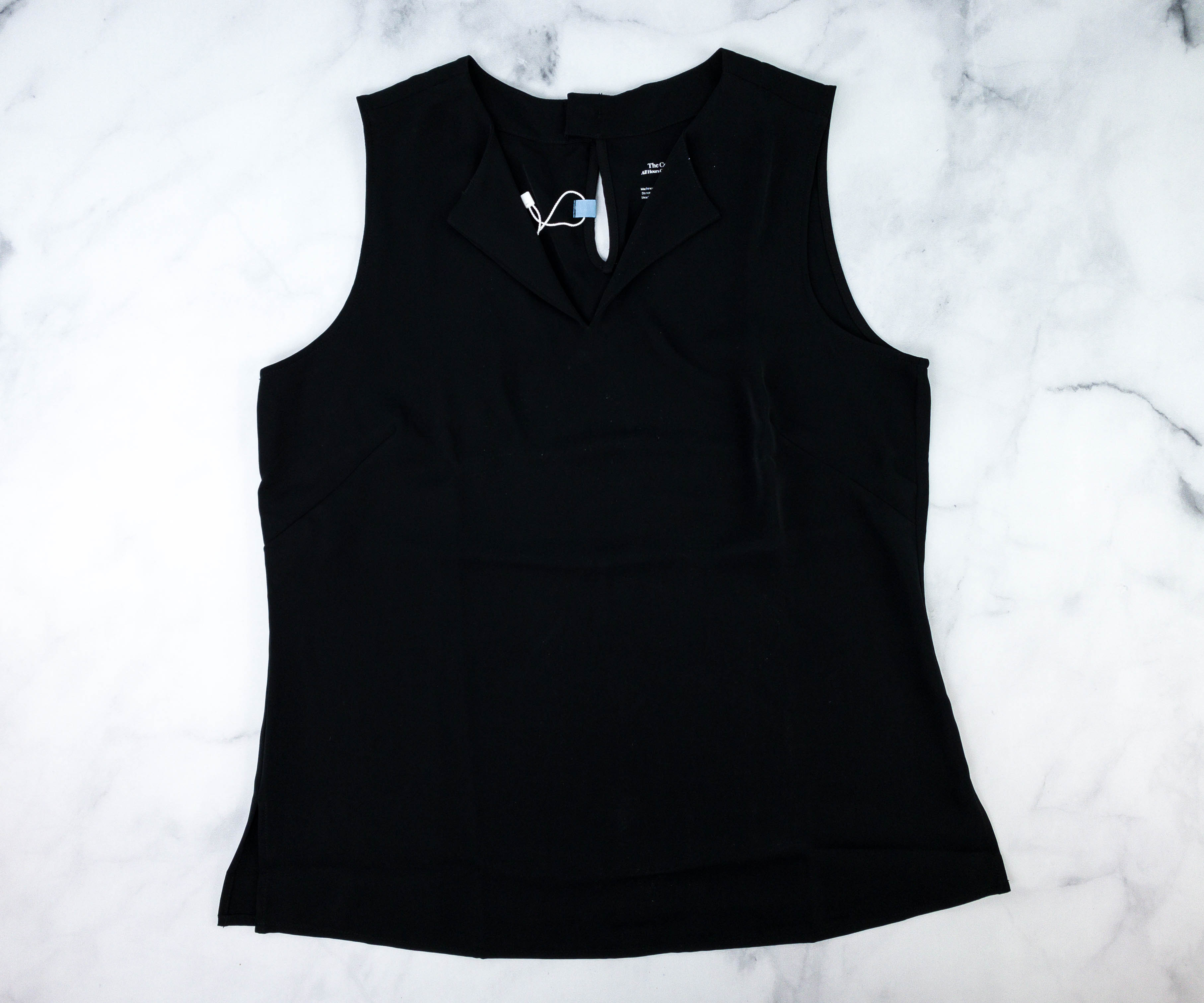 The Unstainable Cora. This comfortable top is a part of Elizabeth & Clarke's new work-from-home collection, the Business Pajamas! Whether lounging around at home or attending a Zoom meeting, this top is definitely something you can wear.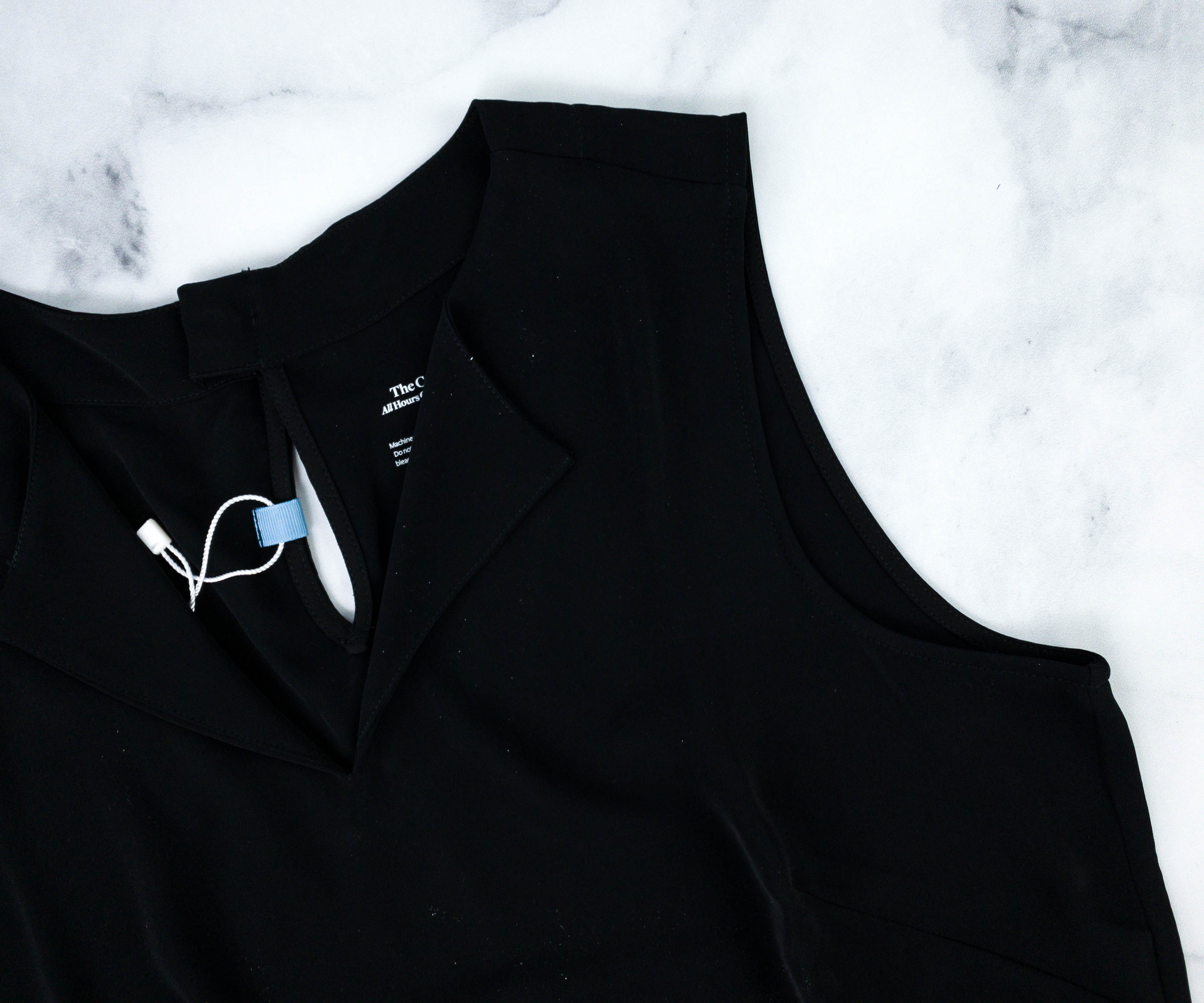 It's a sleeveless top with a V cut neckline that gives an air of elegance to the look.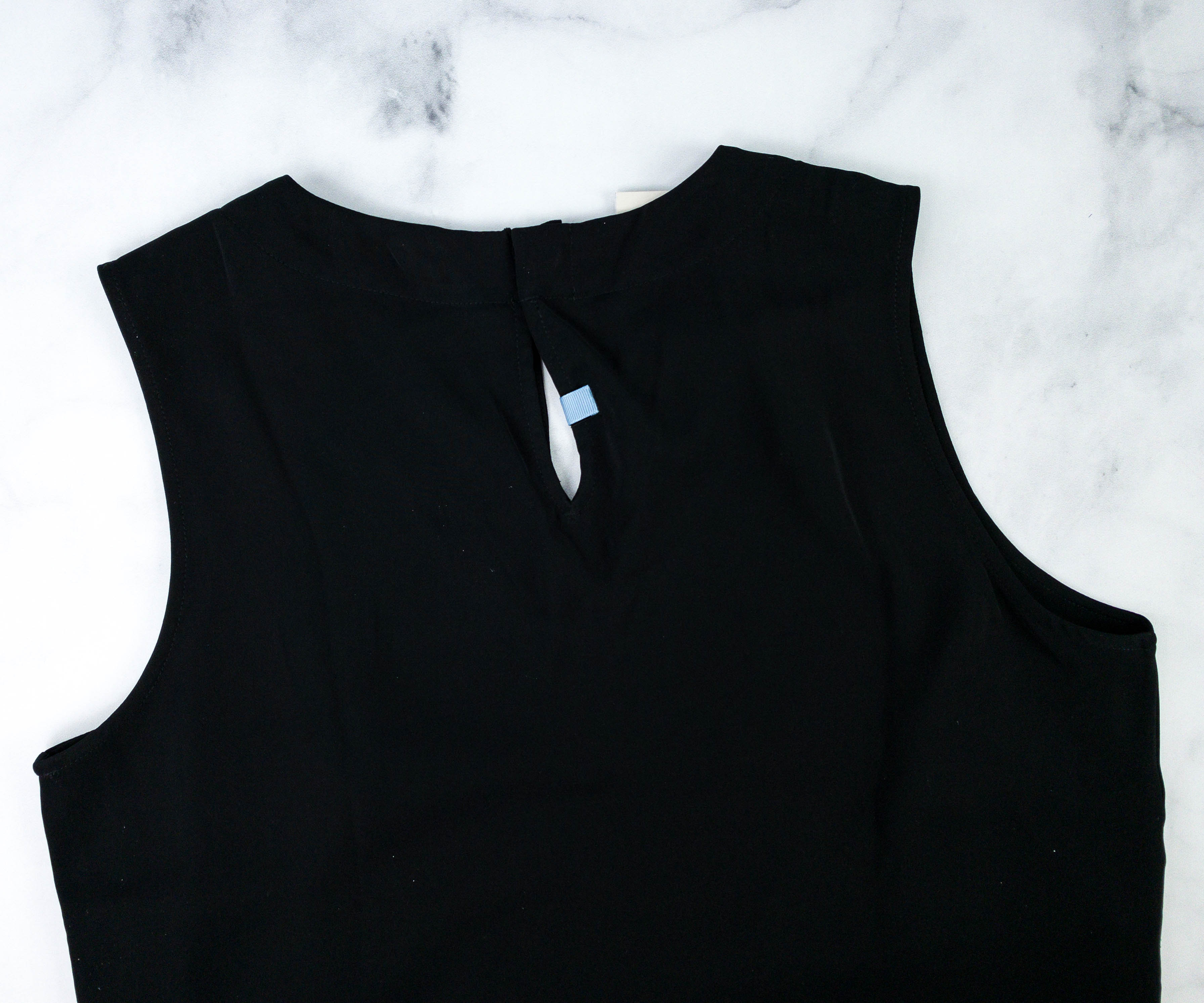 I love this flowy top, it's so comfortable to wear. It's made of Vegan Silk Fabric which is a blend of plant-based Lyocell and recycled synthetic fiber. This is what gives this top a soft and silky feel!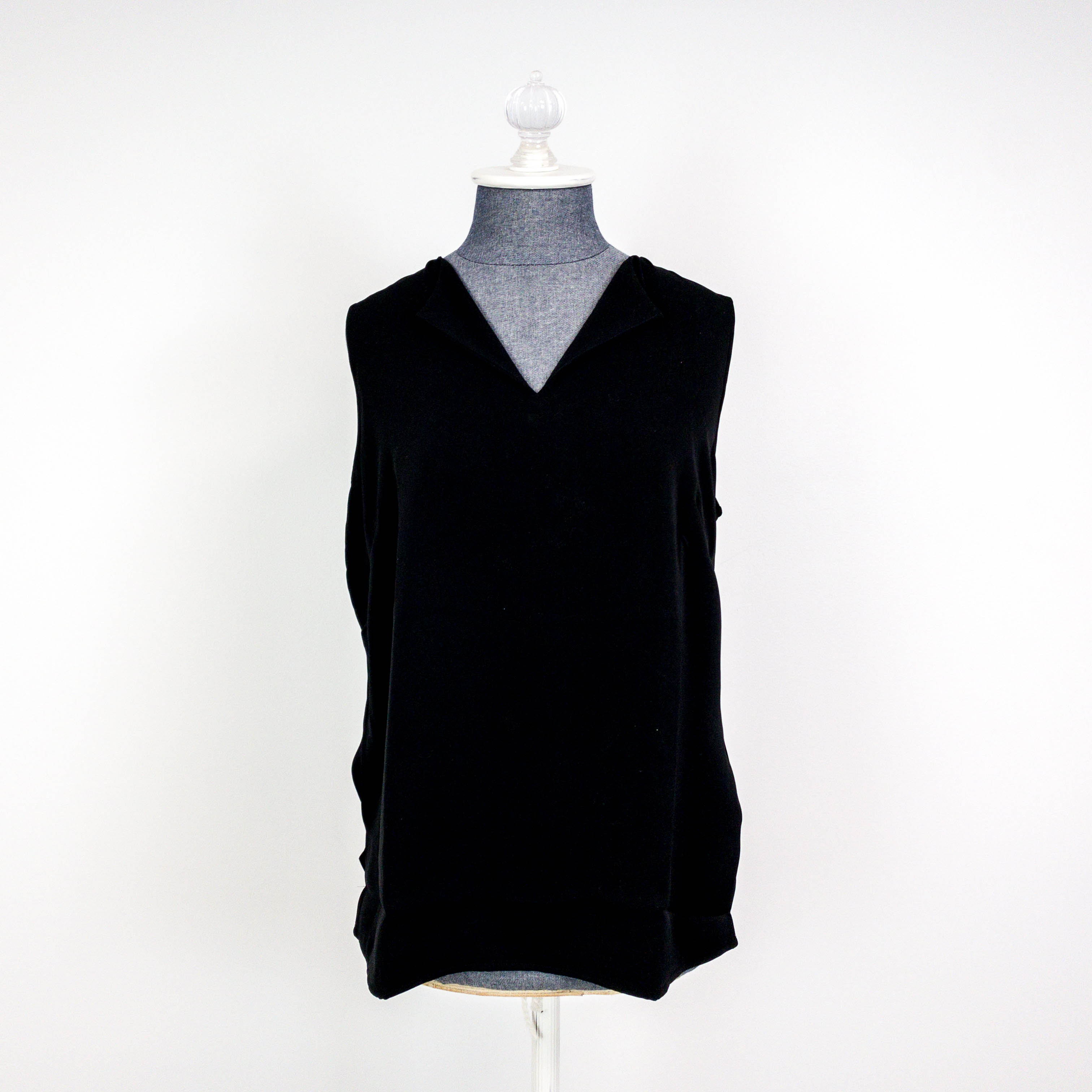 Made with the Unstainable Fabric Technology, I'll never have to worry about spilling anything because it repels stains. Another thing to love about it is that it's  lined with a double-layer of self fabric at the bust, so you can go bra-free!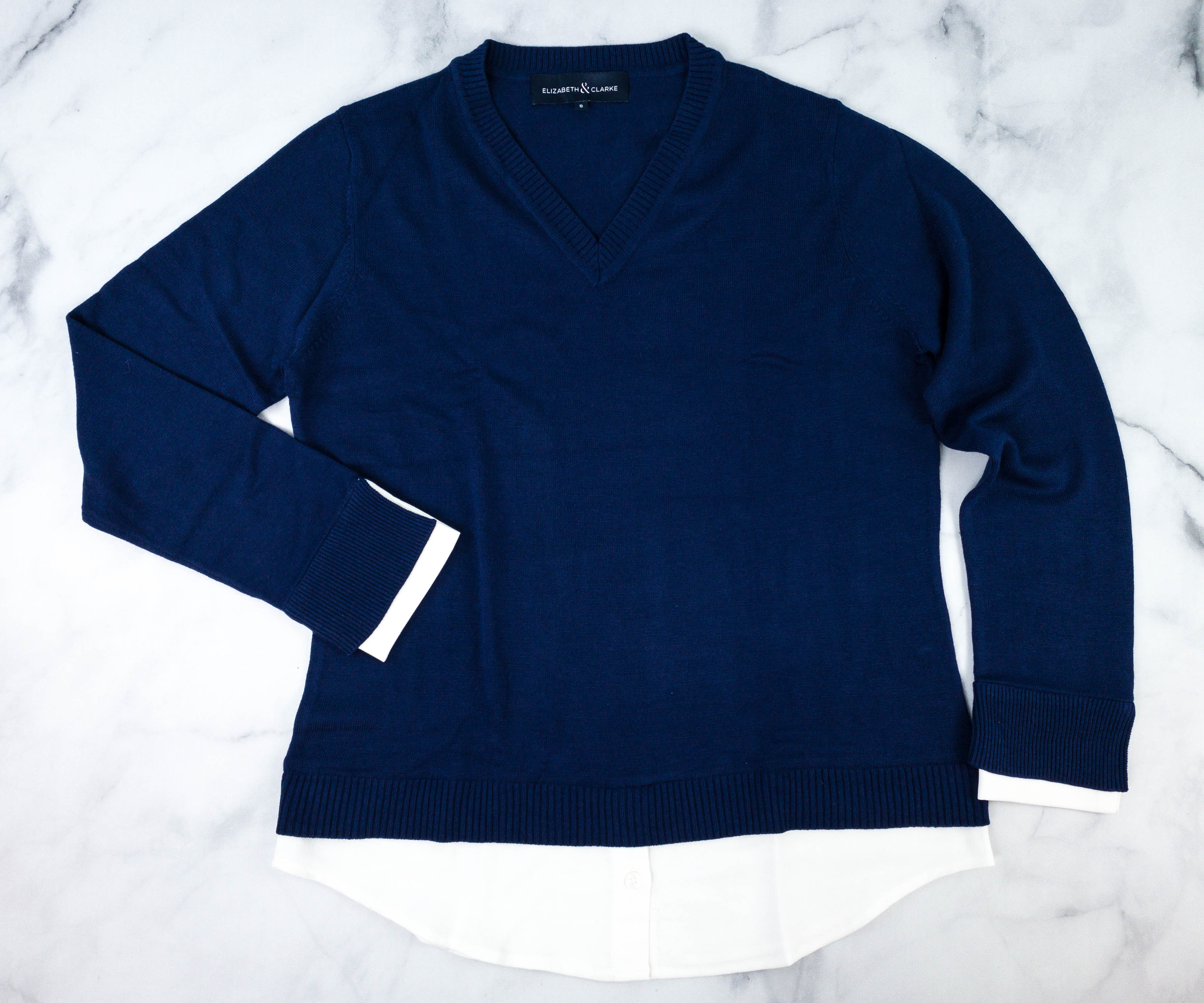 The Libby. Made with Bamboo blend yarn, this sweater is all about comfort!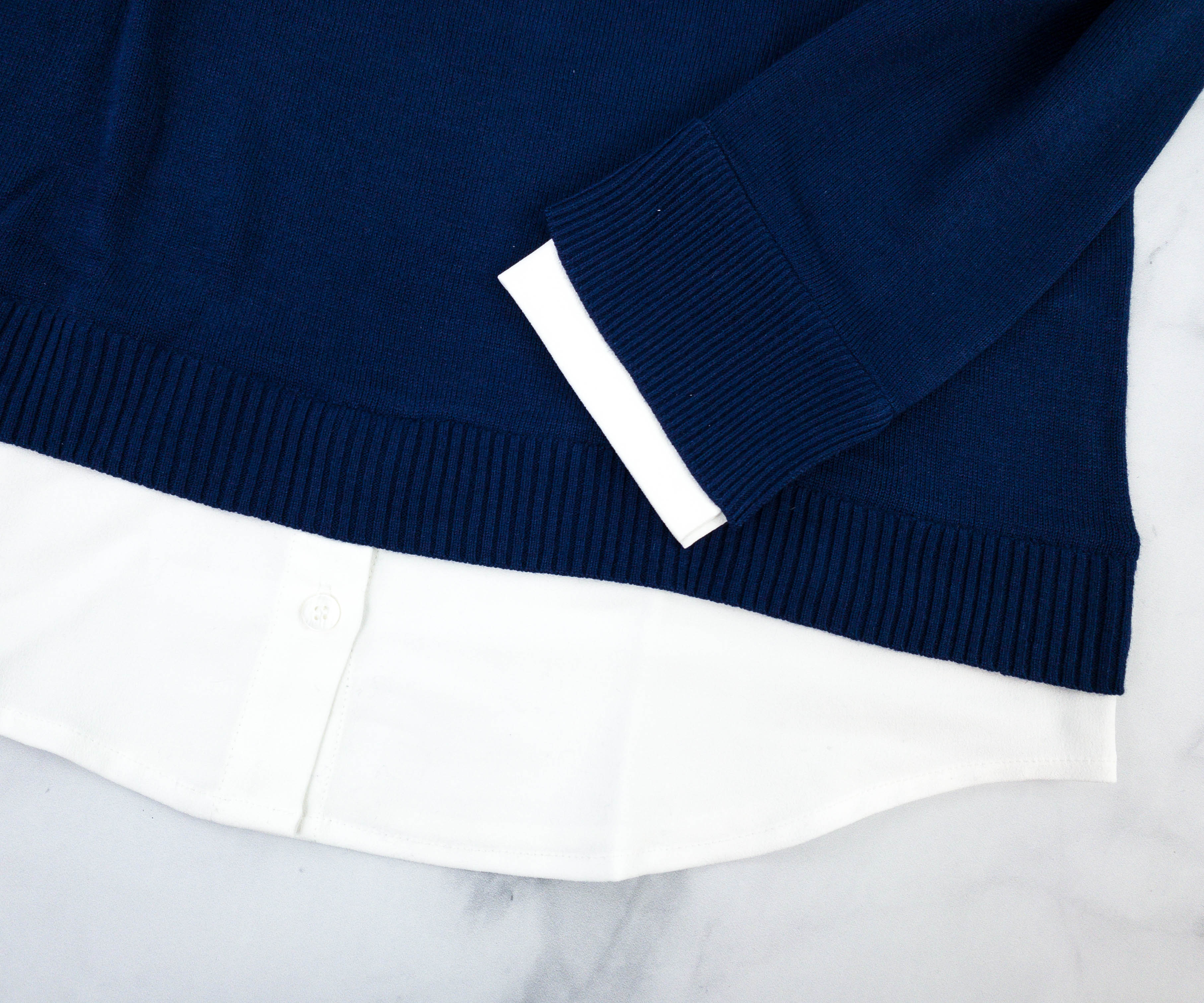 It has an attached faux blouse that is exposed on the hem and cuff part of the top made out of woven crepe.
The nice V neck line adds more detail to the whole look and I think it really compliments the blouse-sweater design.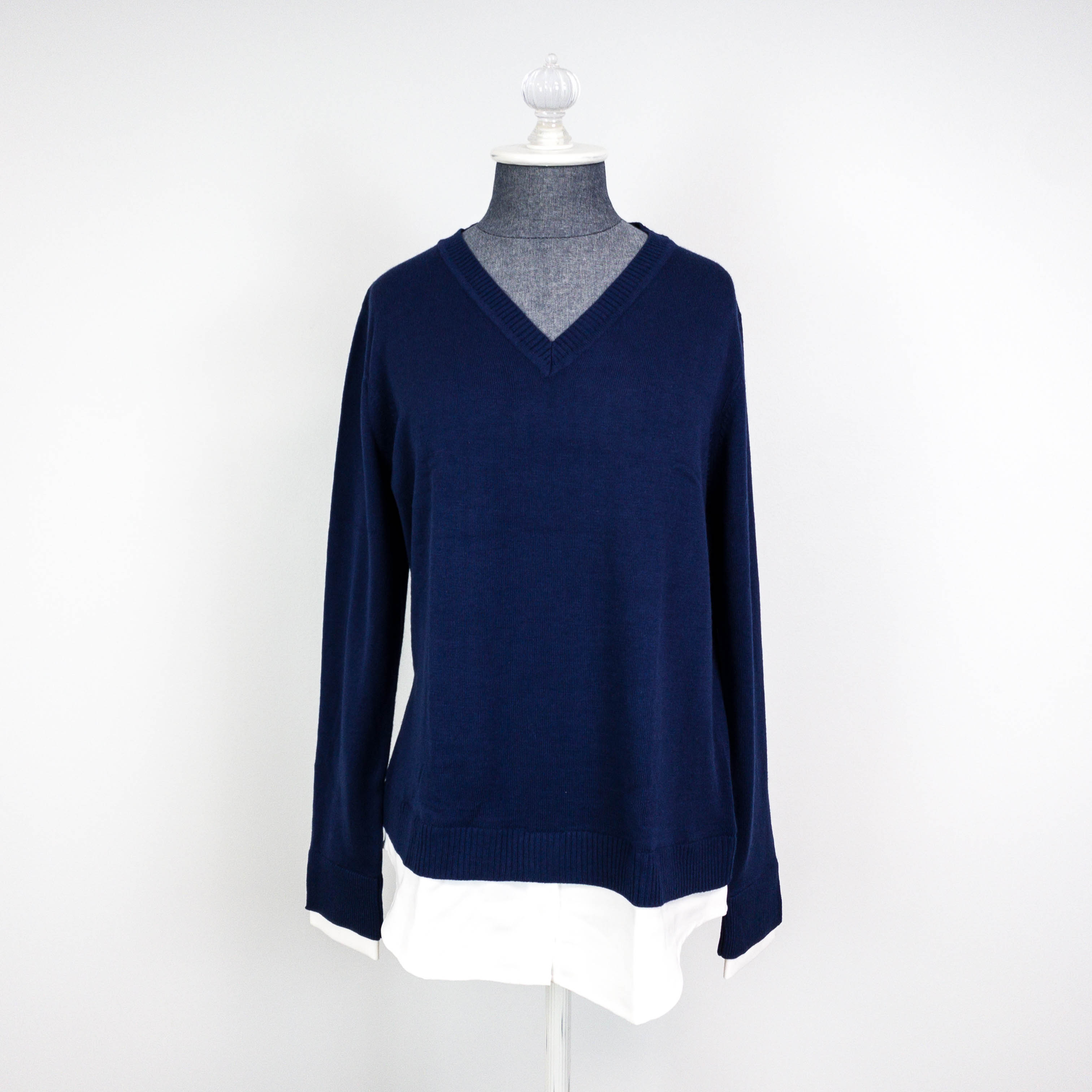 My favorite part about this sweatshirt is how easy it is to care for! You don't have to have it dry cleaned. Simply wash then hang to dry and you're all set! This top is made to be wrinkle resistant so save time and effort from ironing!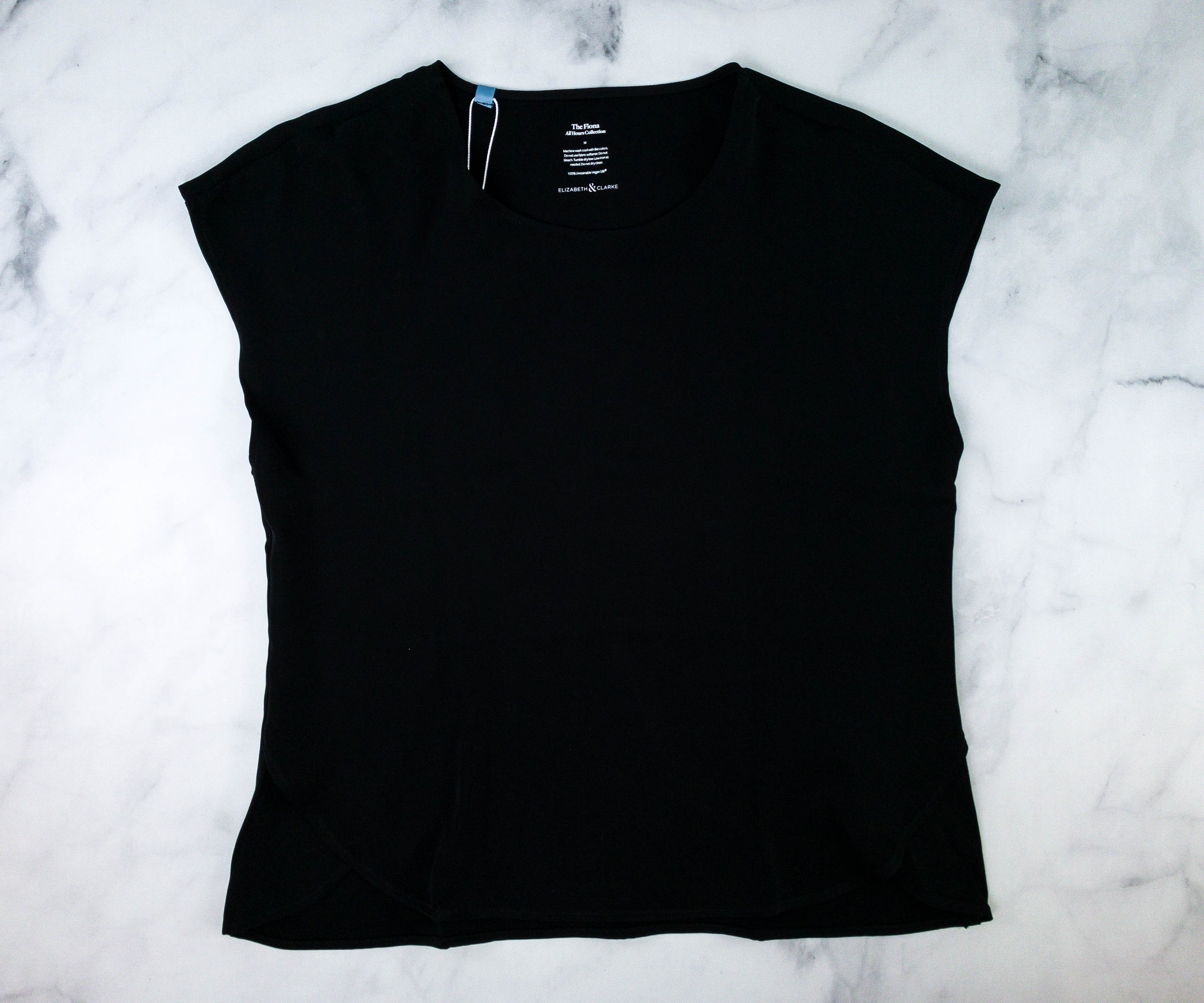 The Unstainable Fiona. The last item in this quarter's box is another top from the Business Pajamas collection. It's great to wear on online meetings, but still comfortable enough to keep you relaxed at home!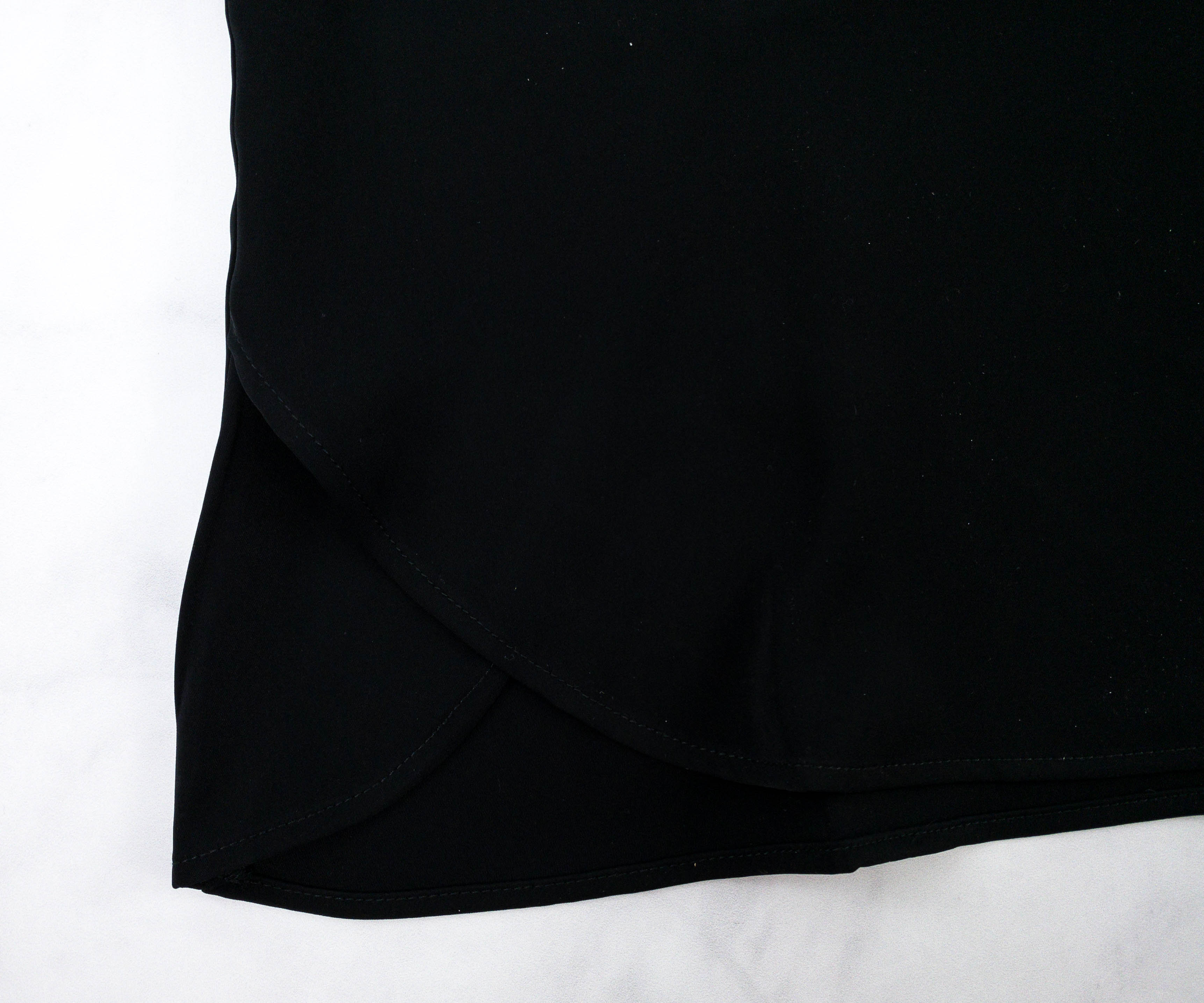 The fabric is light and airy! Just like the Cora top, it has a double-layered fabric at the bust so you can go bra-less for additional comfort.
It has classic features like this round scoop neck, which I think looks really great.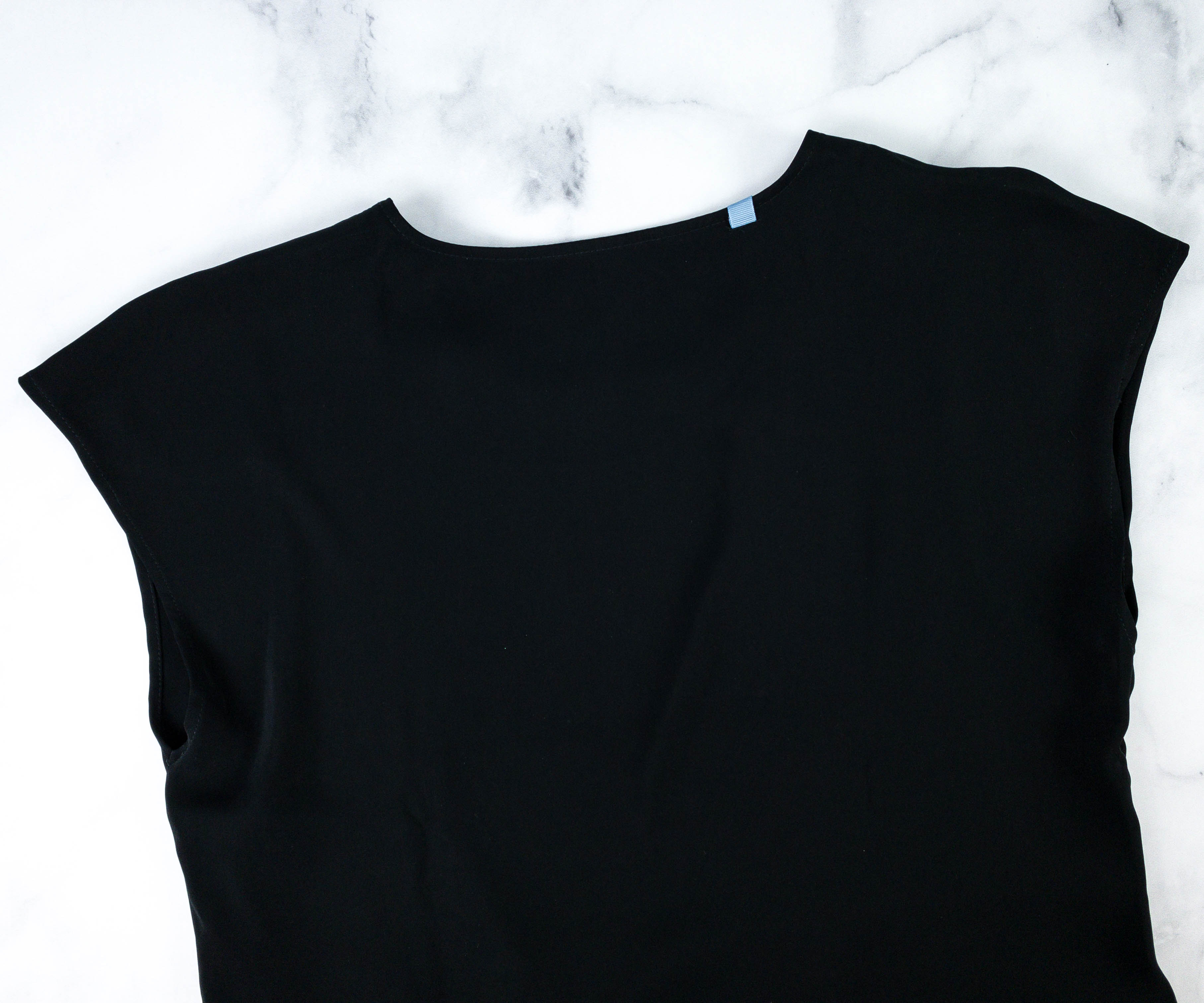 The dollman sleeves also provides character to the whole look.
I really love how comfortable this top is. Since it's also made with the Unstainable Power Technology, it will be easy to care for and to clean!
Elizabeth and Clarke provides trendy and functional pieces of clothing and I have always loved every single one that I have received. This month, my favorite is the Fiona top because it's loose enough to keep me comfortable and I also like its unique sleeves. I'm so happy to know that the pieces are made with Unstainable Technology, so cleaning them is not a problem even when there's accidental spillage. Whether you work from home or you need to dress up for the office, Elizabeth and Clarke has interesting pieces that you can wear! Their designs are timeless, making them easy to pair with items from the past boxes or with other items in my wardrobe!
What do you think of the Winter Box?