Elizabeth & Clarke Suit Separates Collection features stylish work clothes like blazers, pants, skirts, and dresses made with Unstainable technology. It ships twice per year (Summer and Winter), and you may choose how many suit separates you want in your box. You can get a 1 Separate Plan for $120 per season, a 2 Separates Plan for $210 per season, or the 3 Separates Plan for $270 per season. Also, you can either choose your preferred suit separate(s) or let a stylist curate your box for you. They give you at least two weeks prior to the ship date to make changes to your box or to your account.
DEAL: Save 10% on your first box with coupon code CHELLO10.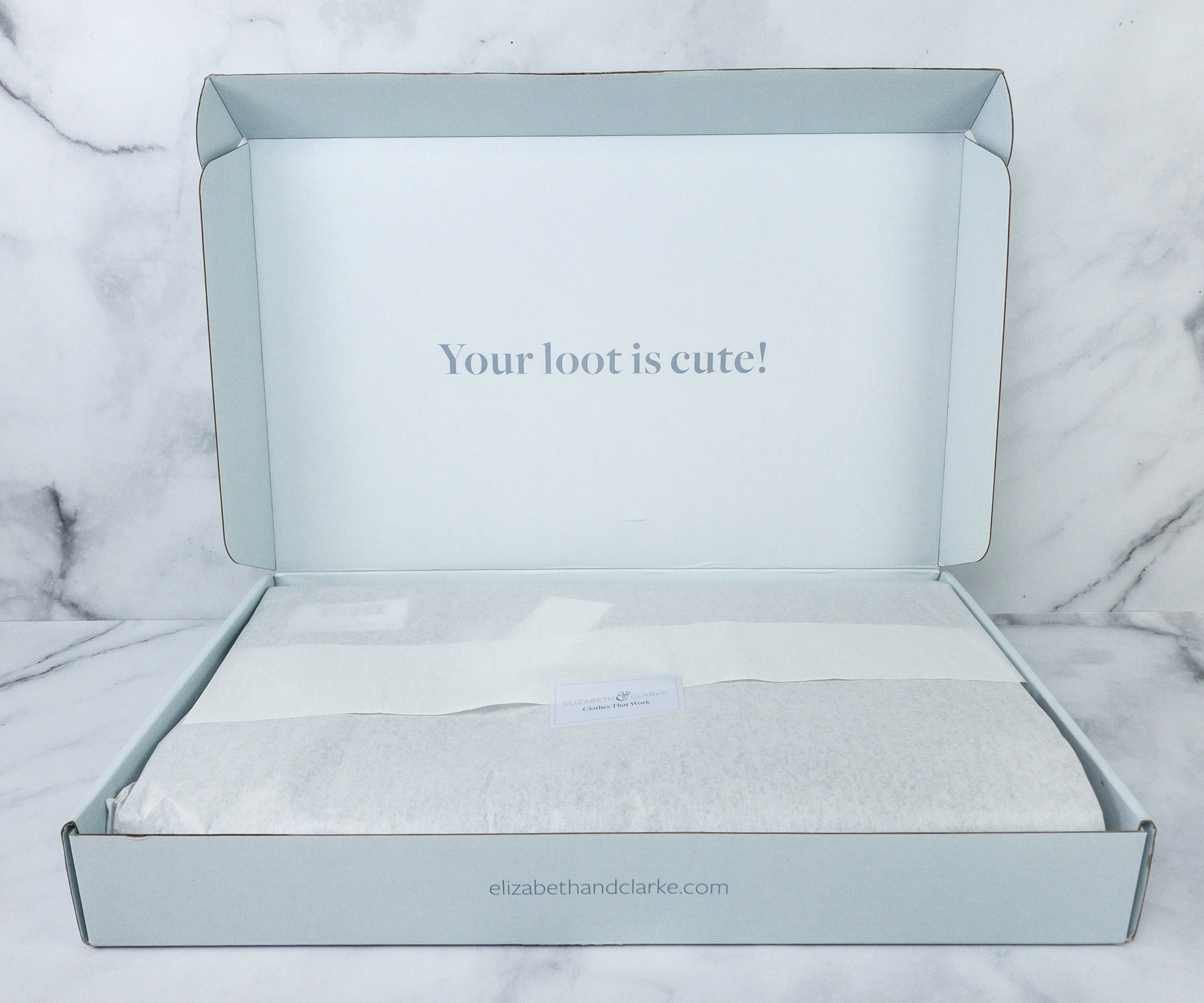 If there are any changes to your subscription, it's encouraged that you inform them at least 2 weeks prior to the ship dates to ensure you receive the size and styles you want. The Summer collection ships every June 1, while the Winter collection ships every December 1.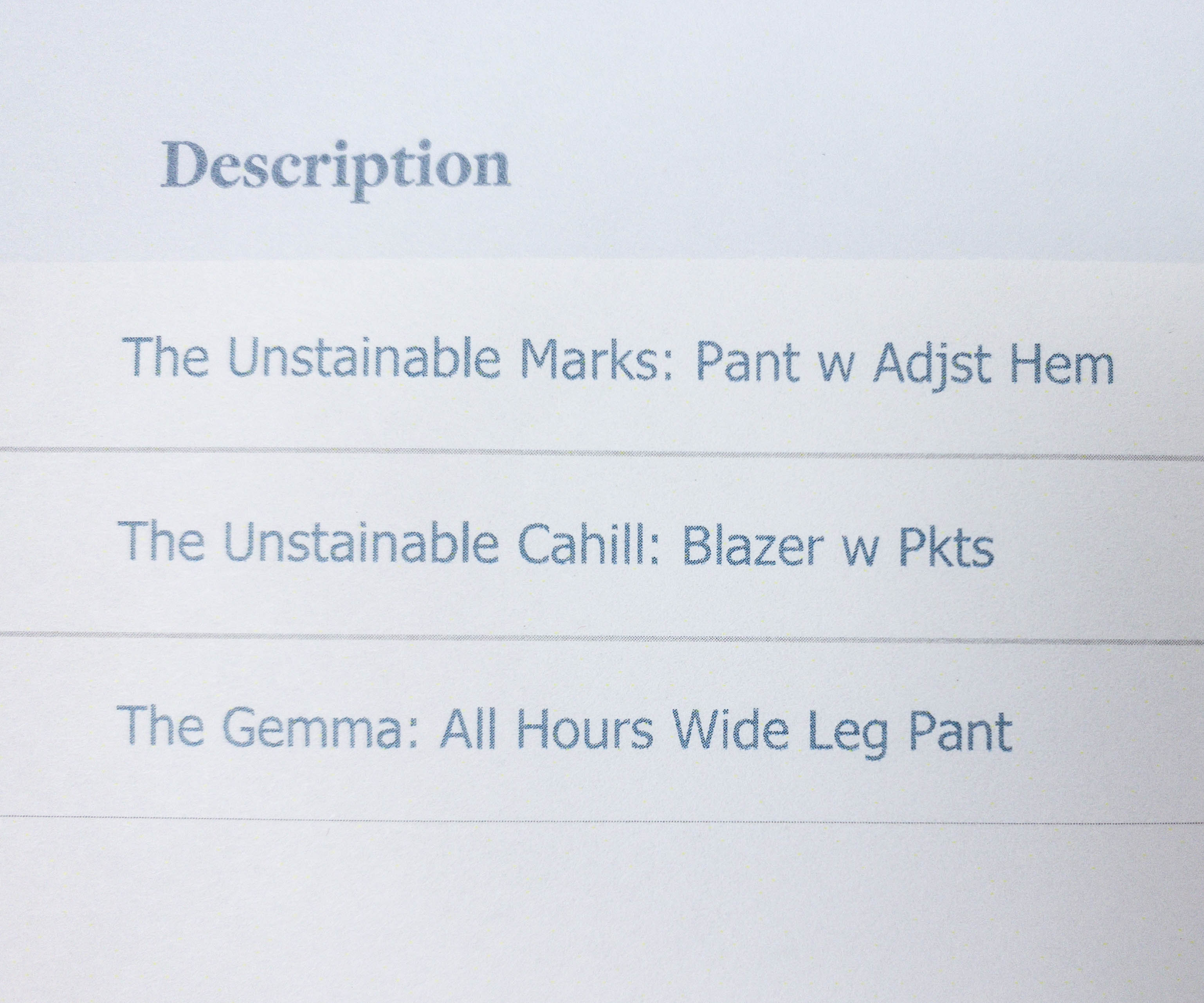 Here's a list of all the items in the box!
The items were wrapped with tissue paper and sealed with an Elizabeth & Clarke sticker.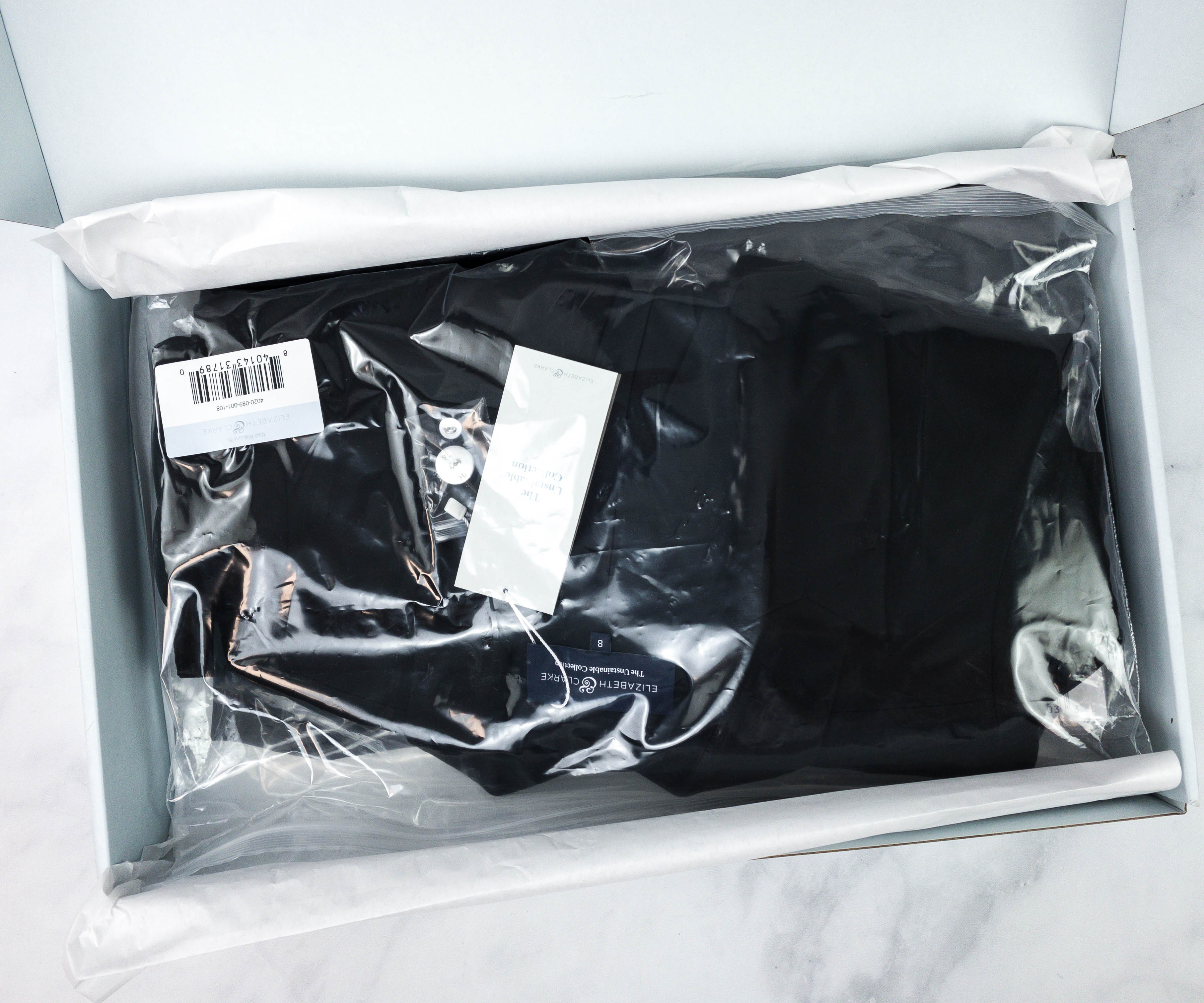 There's no card in the box which usually describes the suit separates, provides the materials/fabric, as well as the laundering details.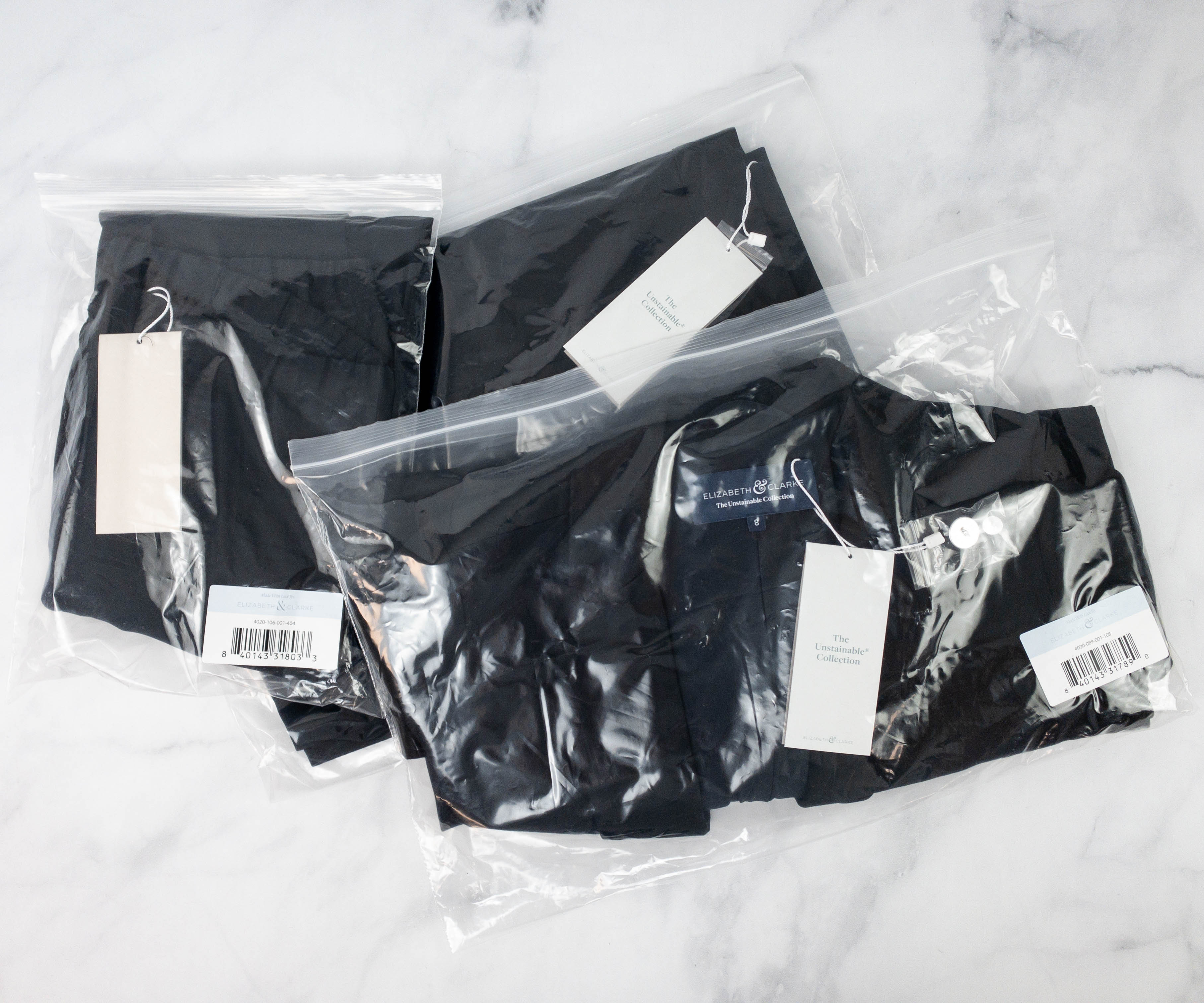 Subscribers are welcome to exchange shirts for sizing issues and if the shirt doesn't work for you, you can always exchange it for something else in their standard Unstainable Collection, which is a nice benefit. Even when something doesn't work perfectly, I love the opportunity to try a totally new style!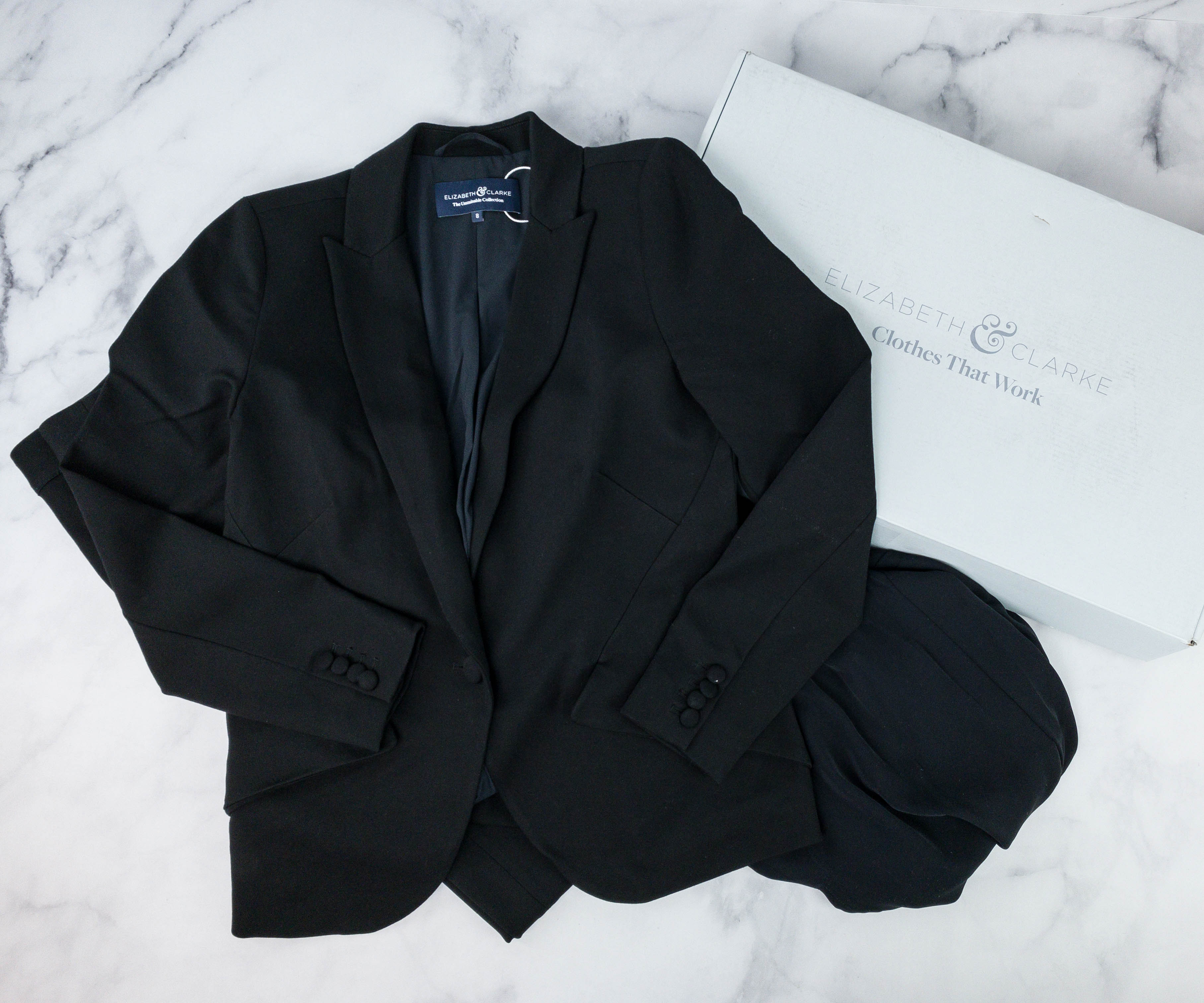 Everything in my box!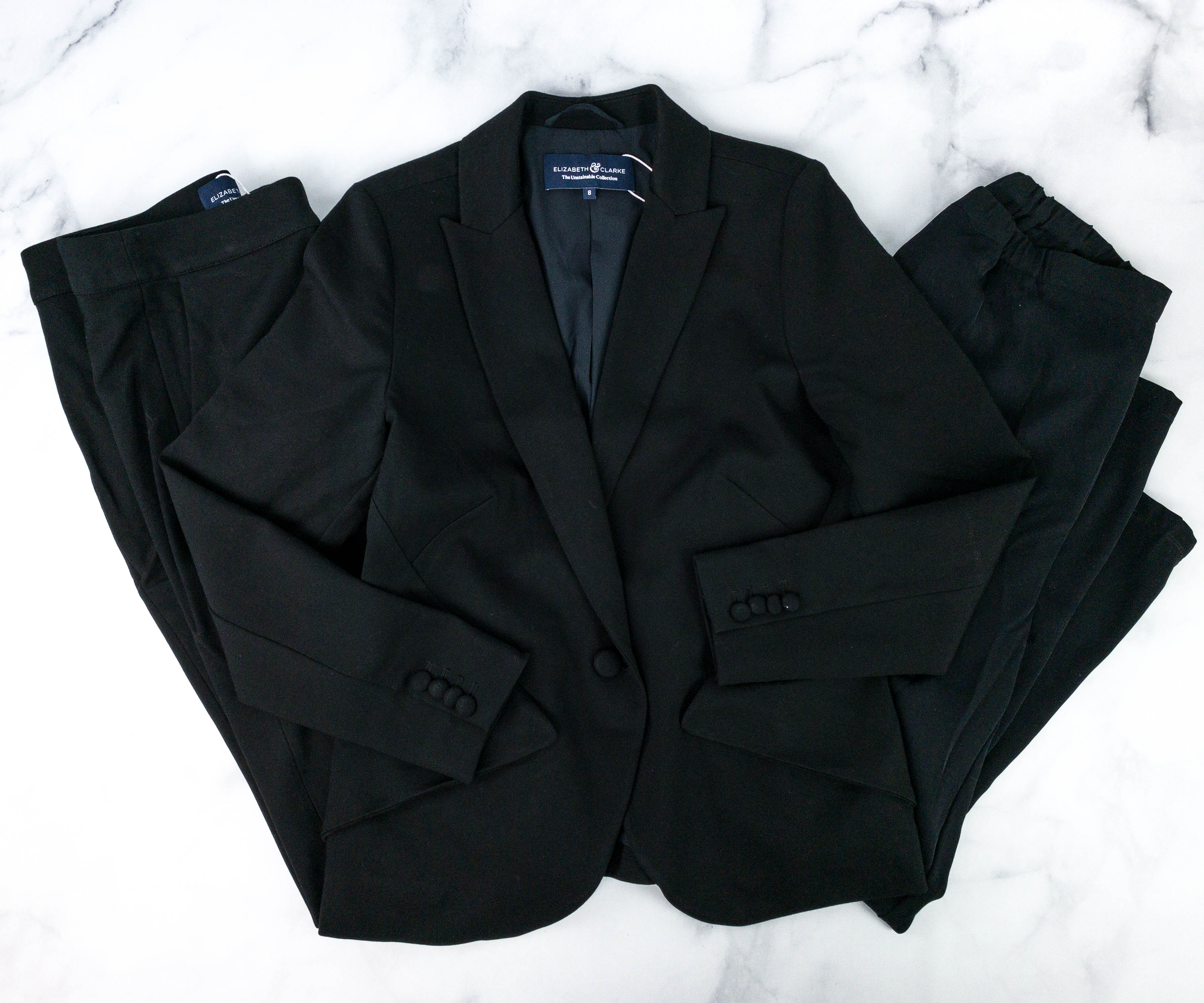 I'm so excited to try these out!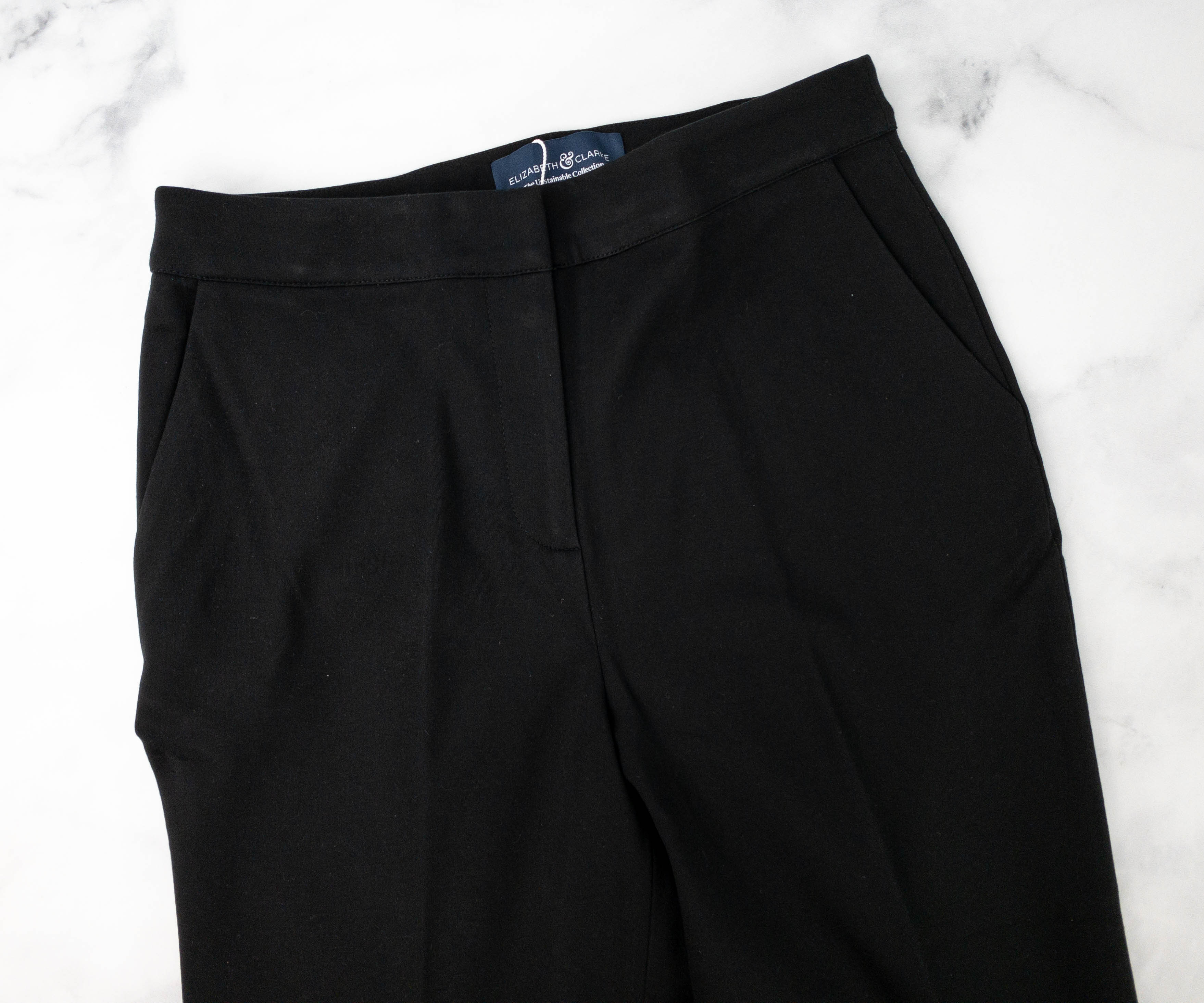 The Unstainable Marks. Made with the Unstainable fabric technology, this pant suit is safe from accidental coffee spill or even a salad dressing problem.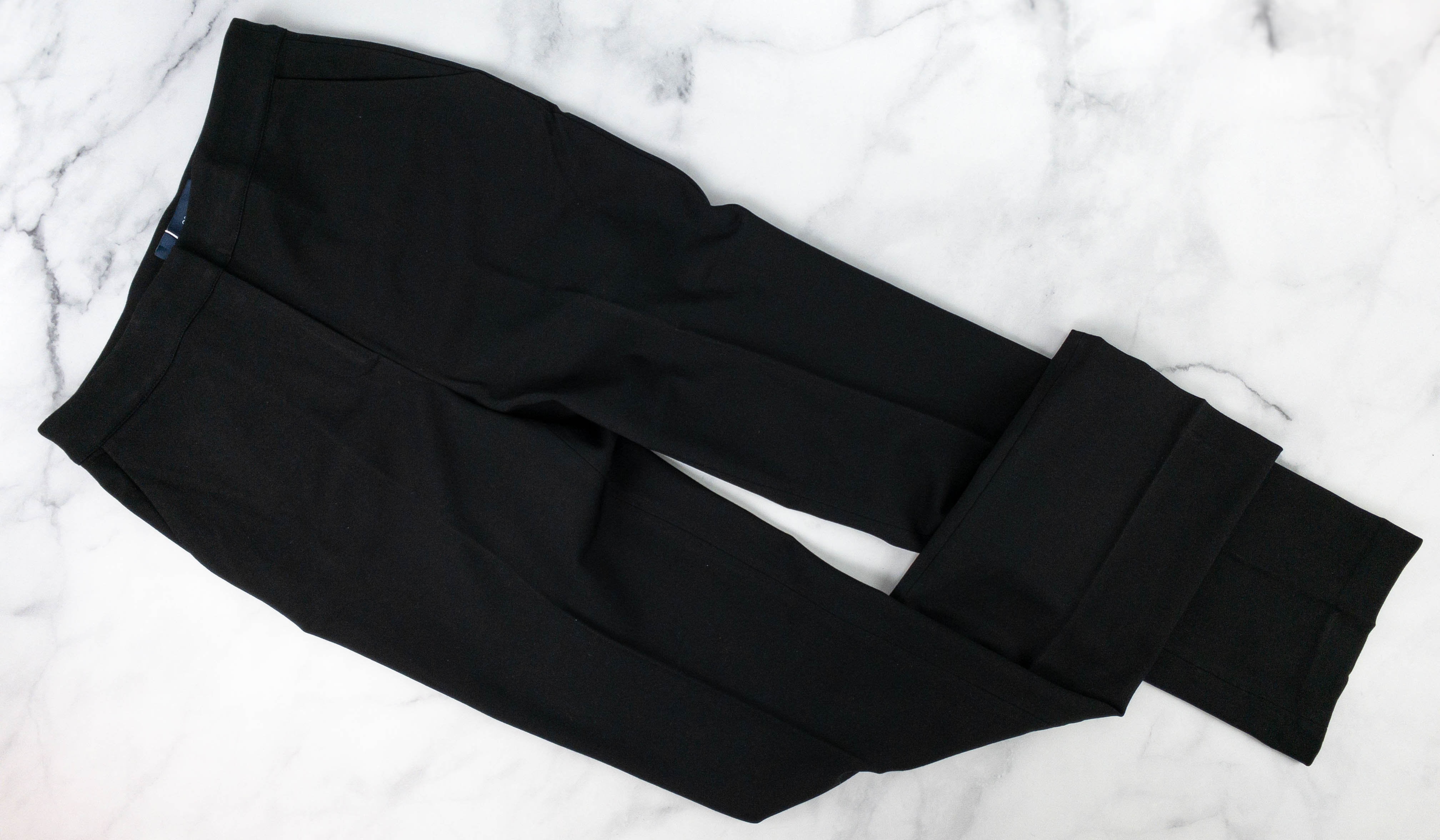 It has functional pockets, which is great for any occasion, and I love that it has hidden snaps for an adjustable hem line. It can be paired whether with flats or heels since you can adjust them easily!
The Gemma. These wide-leg pants are so comfortable, you can practically wear them to sleep. It's a part of Elizabeth & Clarke's new work-from-home collection, the Business Pajamas!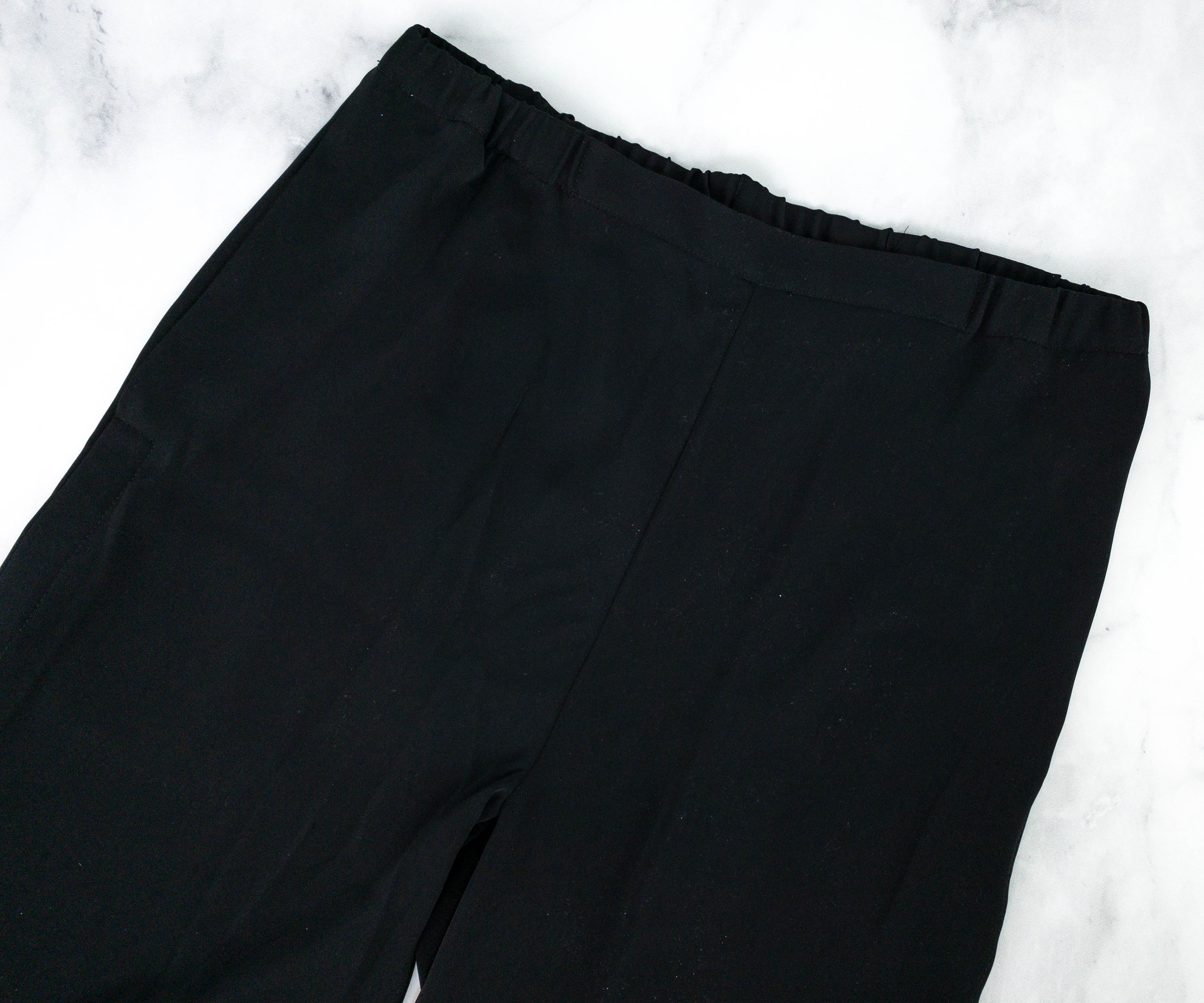 It features the Unstainable Vegan Silk fabric that has the same benefits as the Unstainable fabric technology, but it's known to be softer because of the silk.
The wide leg provides the extra freedom and comfort you would need to move around!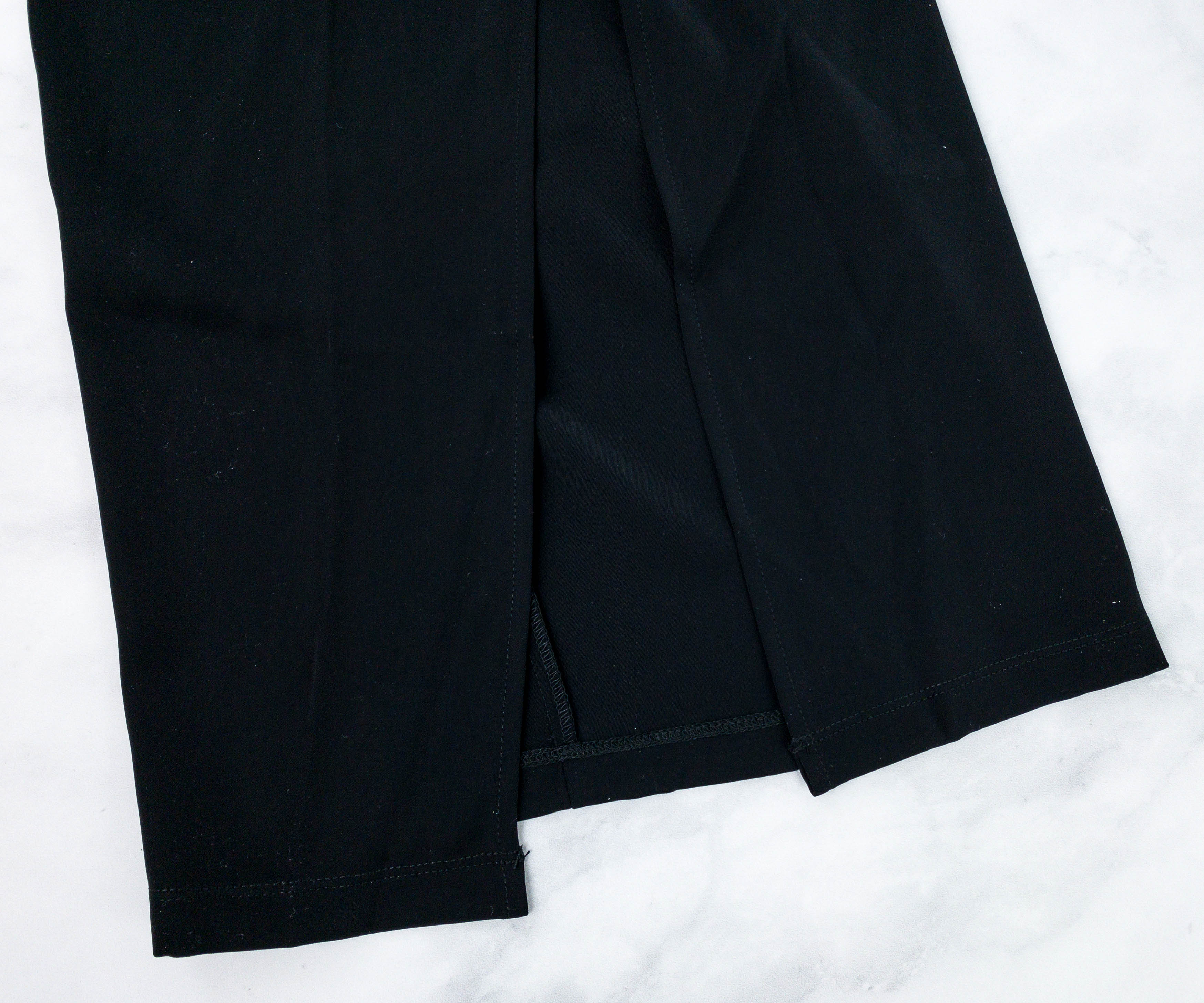 There are even slits for an added flair so you can wear and style them however way you want!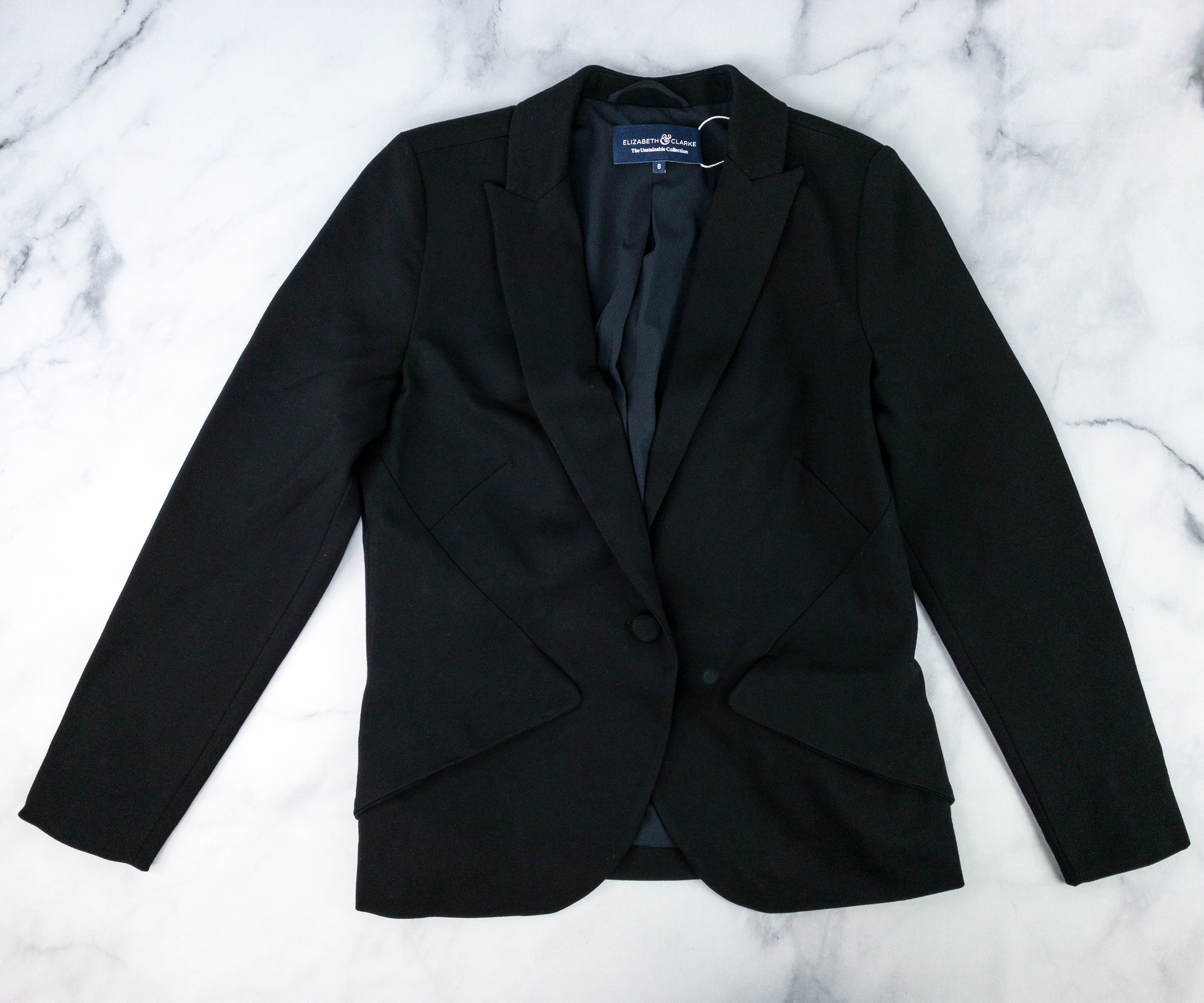 The Unstainable Cahill. This blazer gives off lady boss vibes. It looks chic and sophisticated!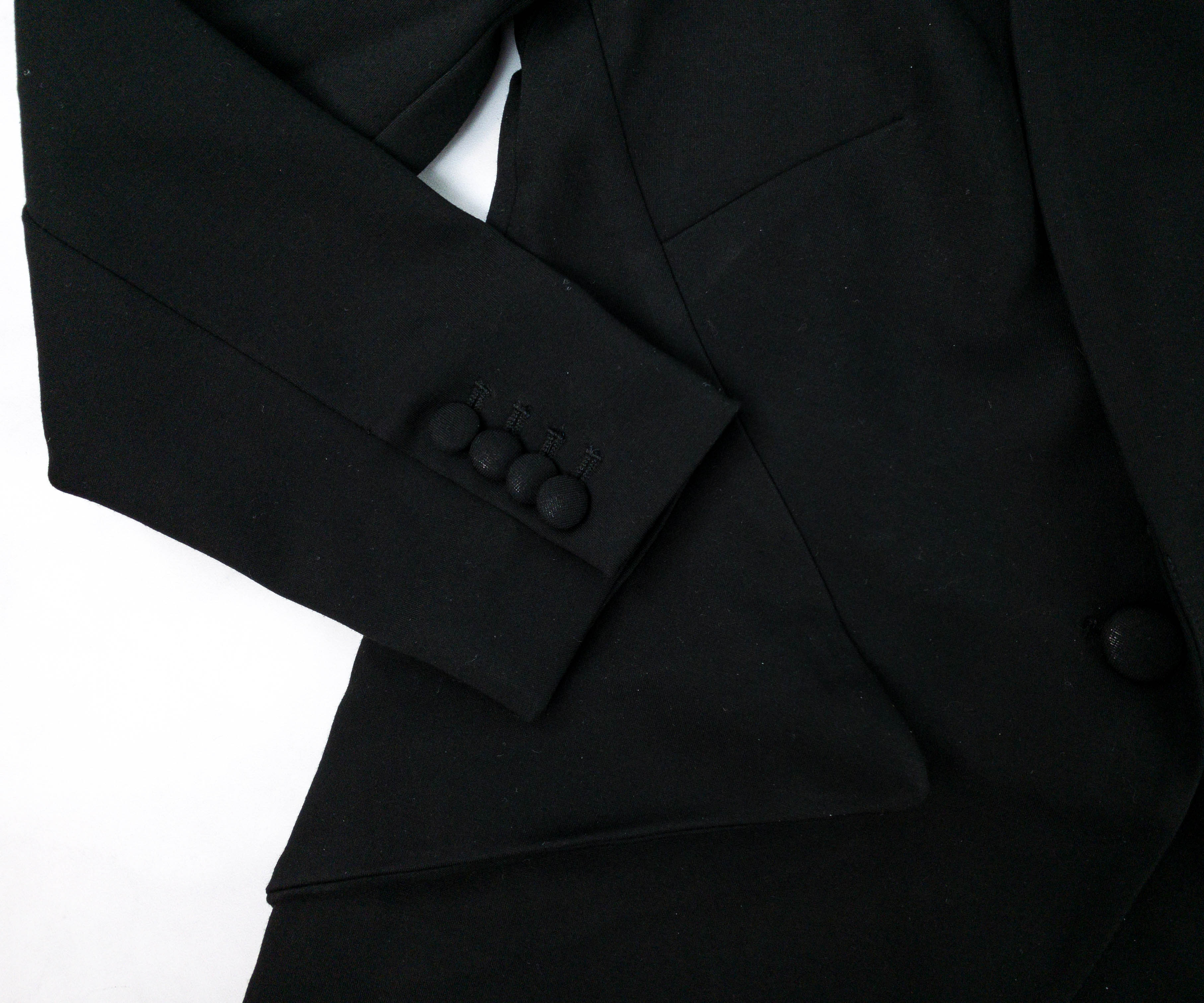 I love the dainty button detailing on the cuffs.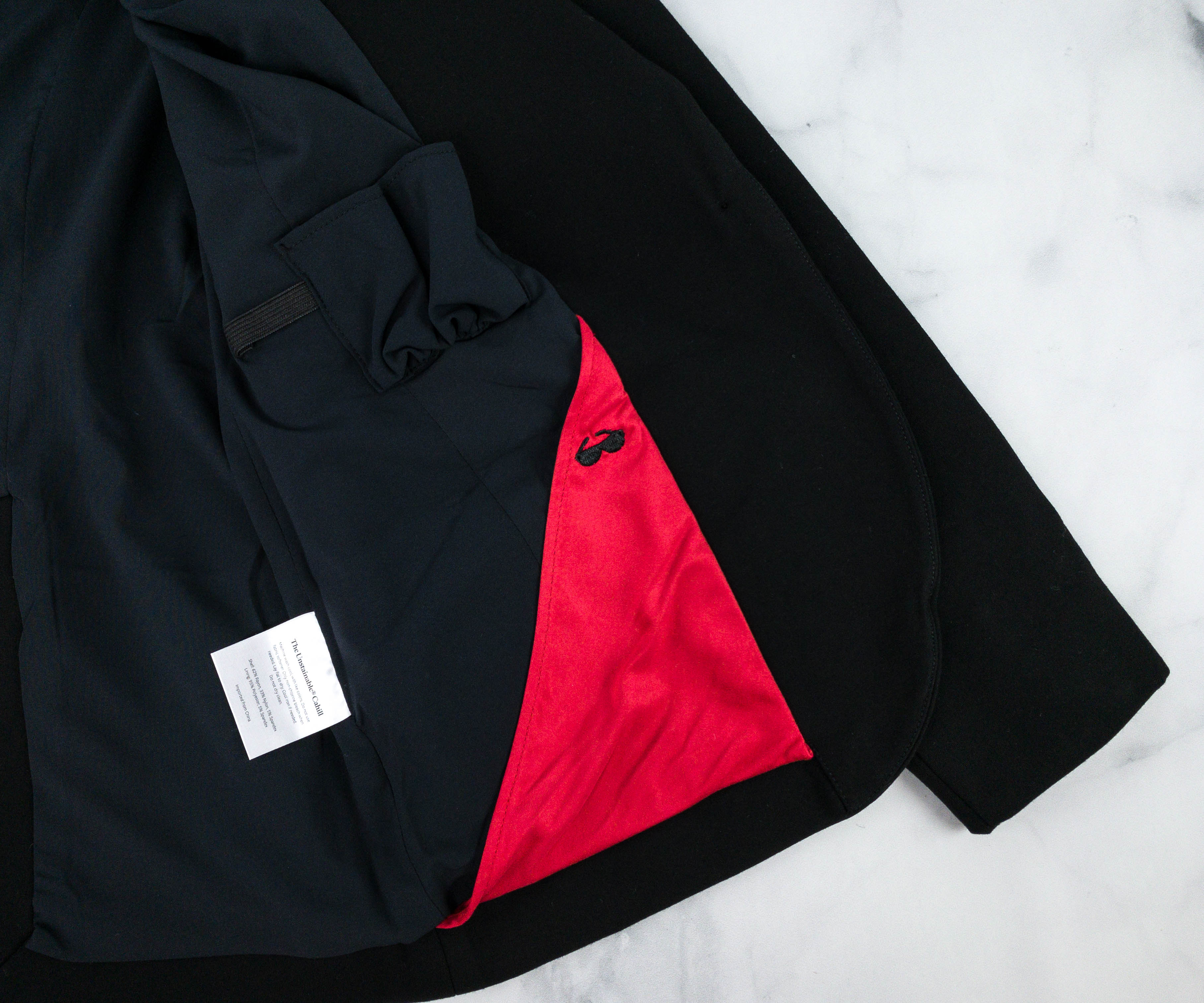 It even features a sweat-proof inner lining, so you don't have to worry about humidity and getting all sweaty during your big presentations or important meetings.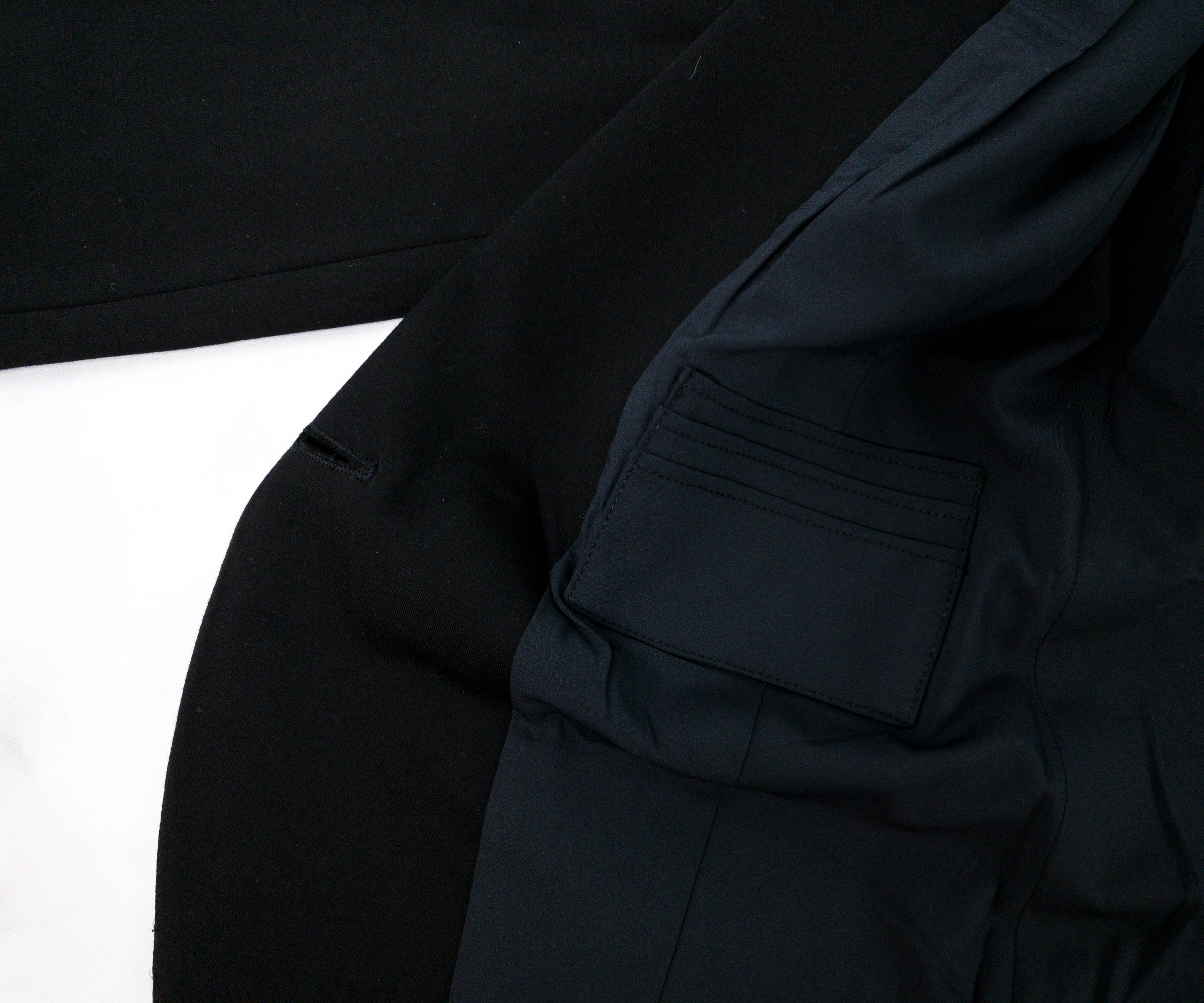 There are also card slots so you can keep your frequently used cards handy without the need of carrying a wallet!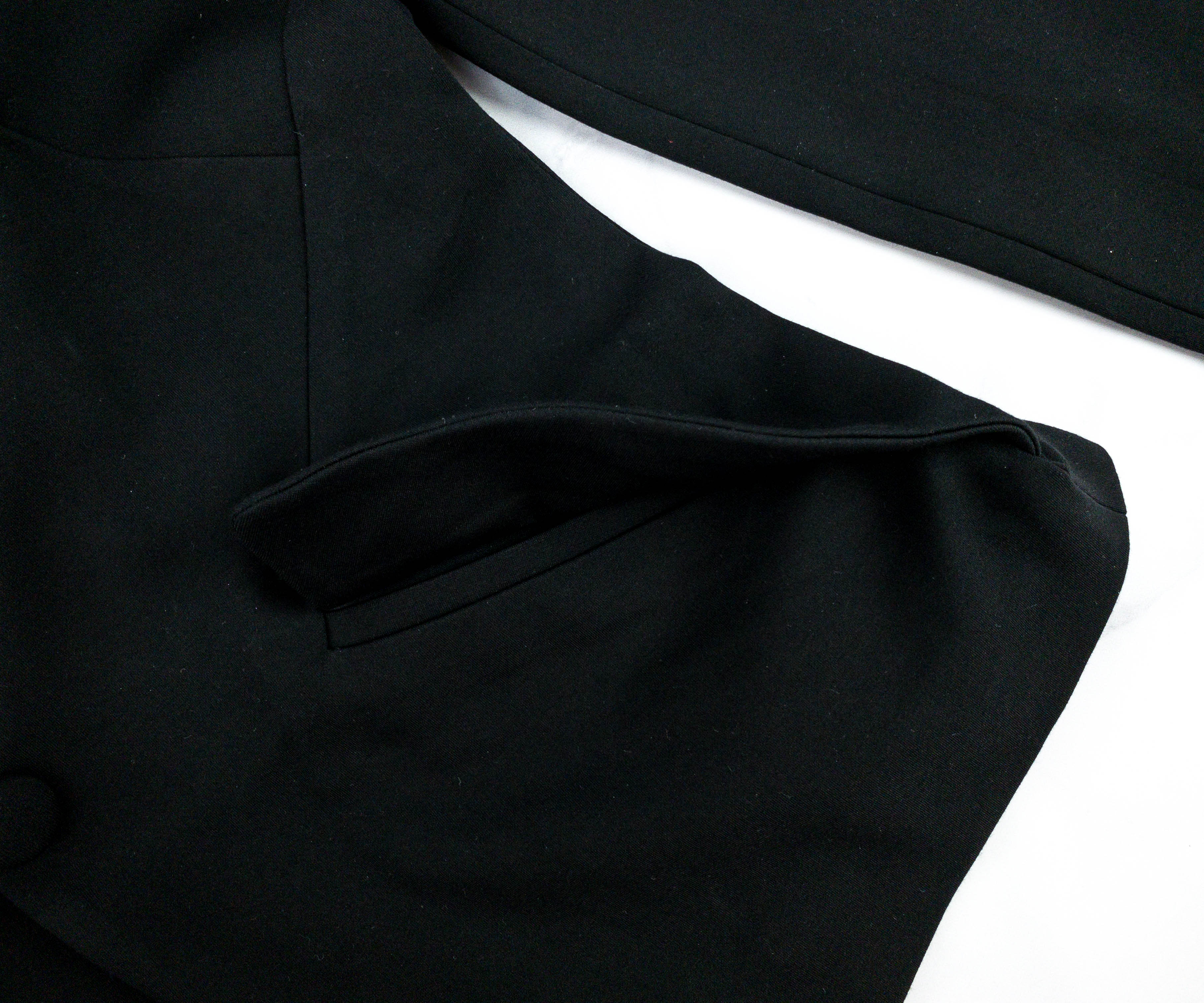 The pockets are also fully functional which makes me really happy since I can get to keep small items that I often need.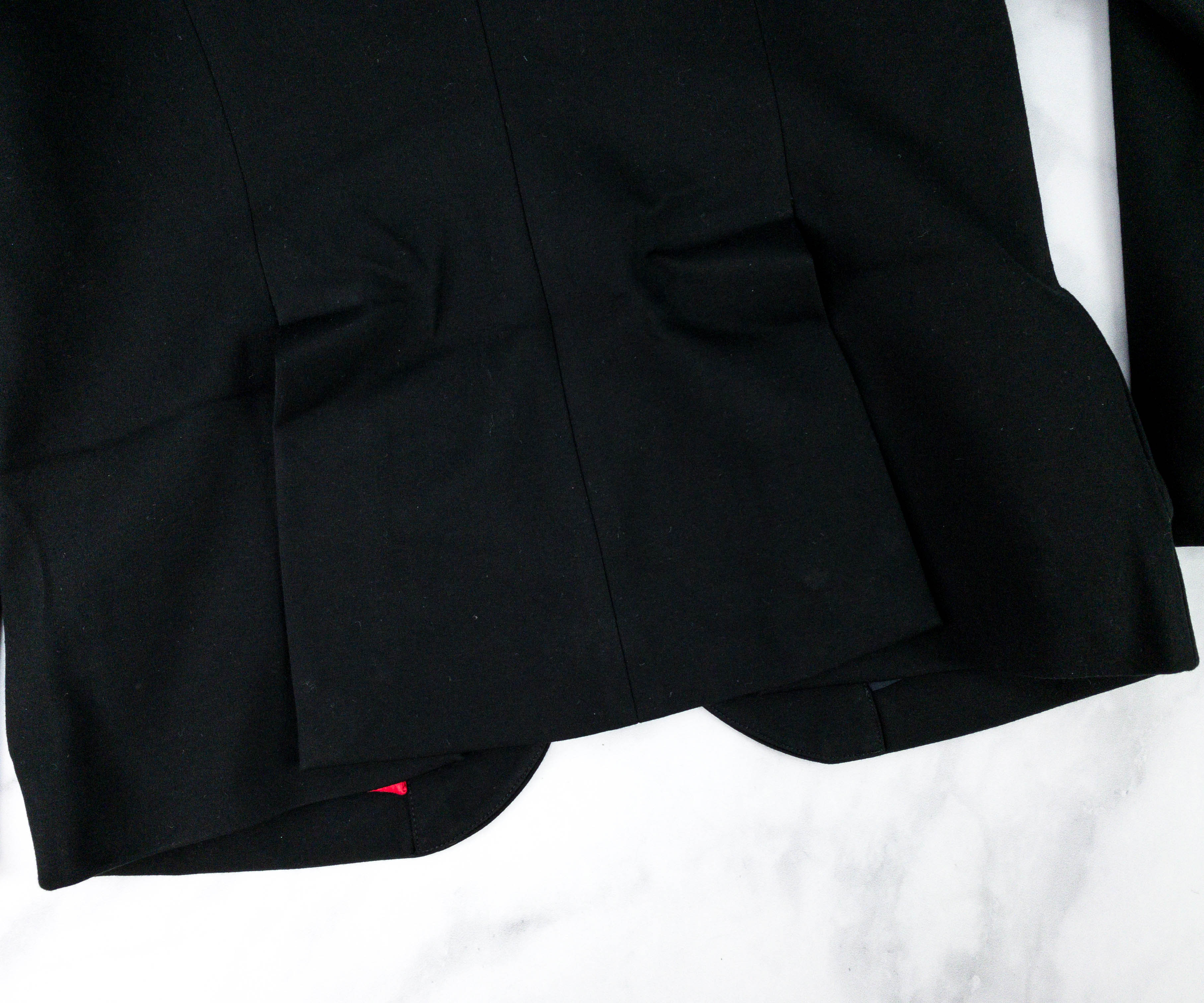 It's made with the Unstainable fabric technology so you're safe from accidental spillage. It's wrinkle resistant as well.
This is a nice jacket that I can easily mix and match with both the bottoms that it came with. All the features make it amazing but the style and design is what really draws me in!
I love every single item my Winter 2020 box! The clothing pieces are made with high-quality materials, and the style and functionality of each piece are also superb. The blazer alone can easily elevate any office or business look, and it can even hold my cards and lipstick without it looking bulky! Both pants are also great. They are easy to style and I have no problems moving around when I wear them. I love the Gemma pants, as it's specially designed to  keep the wearer comfortable when working from home! Elizabeth & Clarke always sends the best clothing items for working ladies and I can't help but fall in love with the pieces every single time!
What do you think of the Winter 2020 Box?