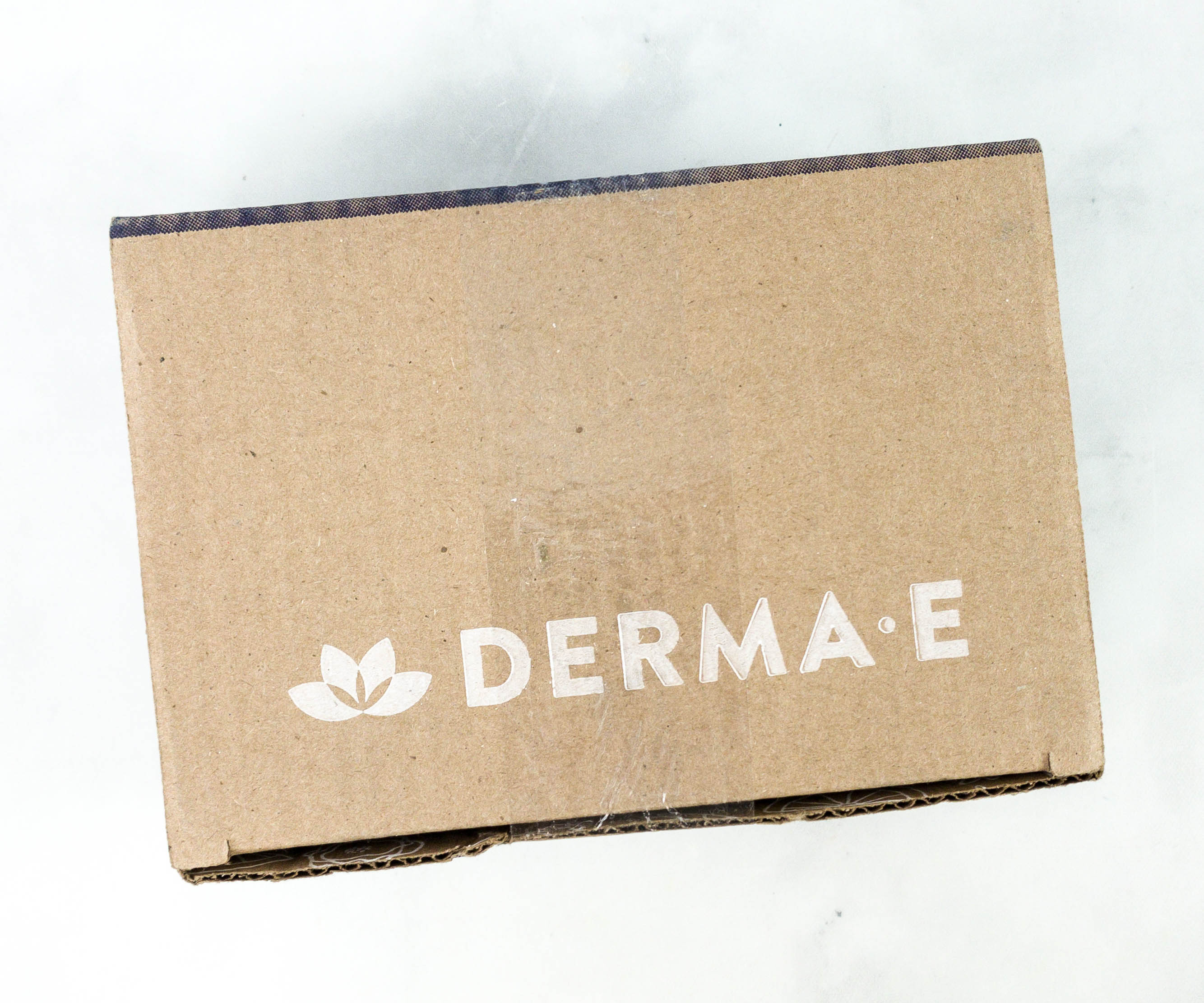 Derma-E is a clean beauty brand. They recently launched this Derma-E Brighten & Go Cosmetic Bag Set, a skincare collection that aims to give the skin a bright and vibrant boost. Ideal for those who have dull, lackluster skin, the box includes a Deluxe Daily Brightening Cleanser, Deluxe Vitamin C Concentrated Serum, Deluxe Vitamin C Intense Night Moisturizer, a cosmetic bag, and a silicone face scrubber. The one-time purchase box is $14.99 plus shipping (free on $35+ orders).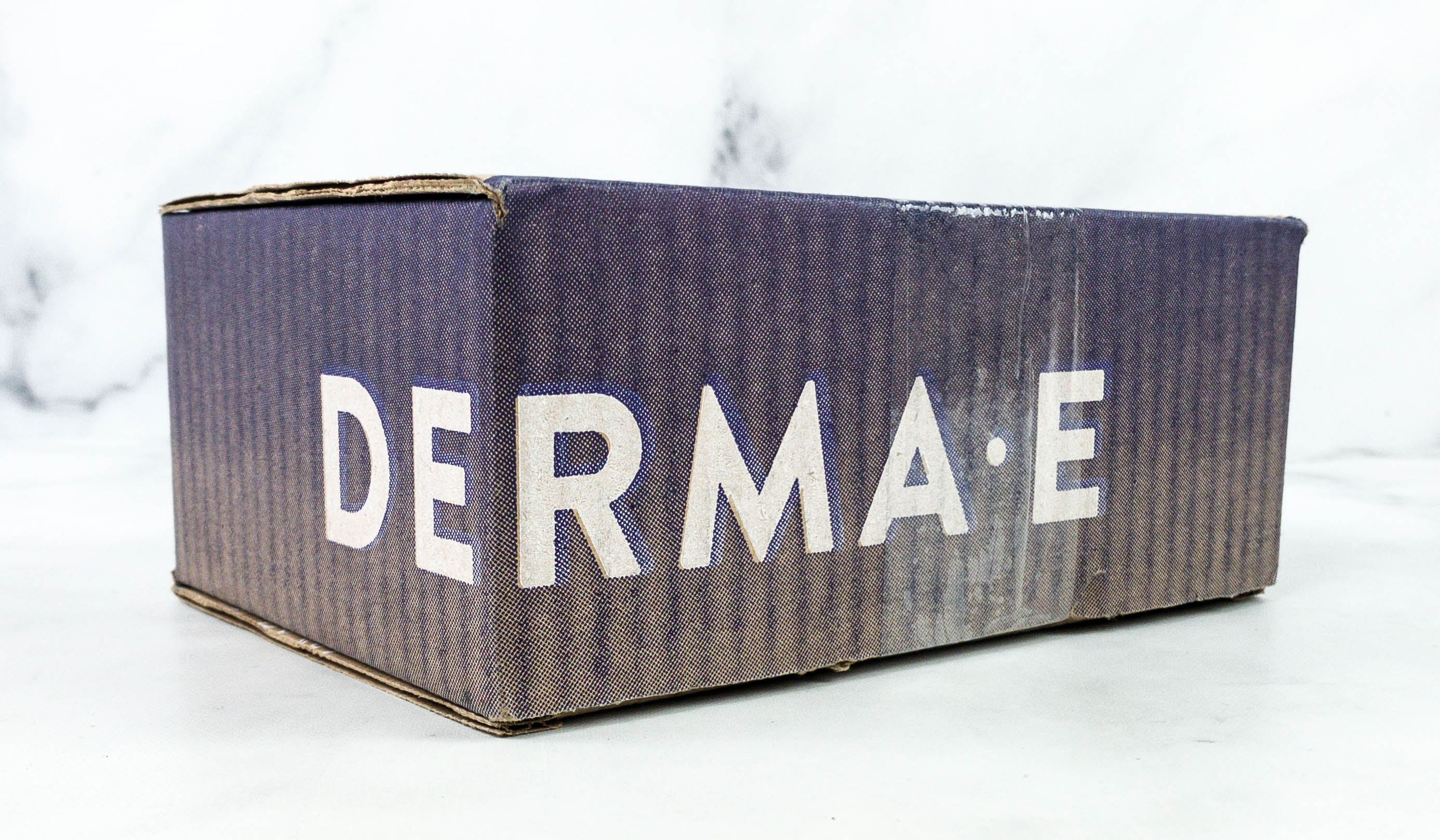 The items arrived in a box with a big DERMA-E branding on the side.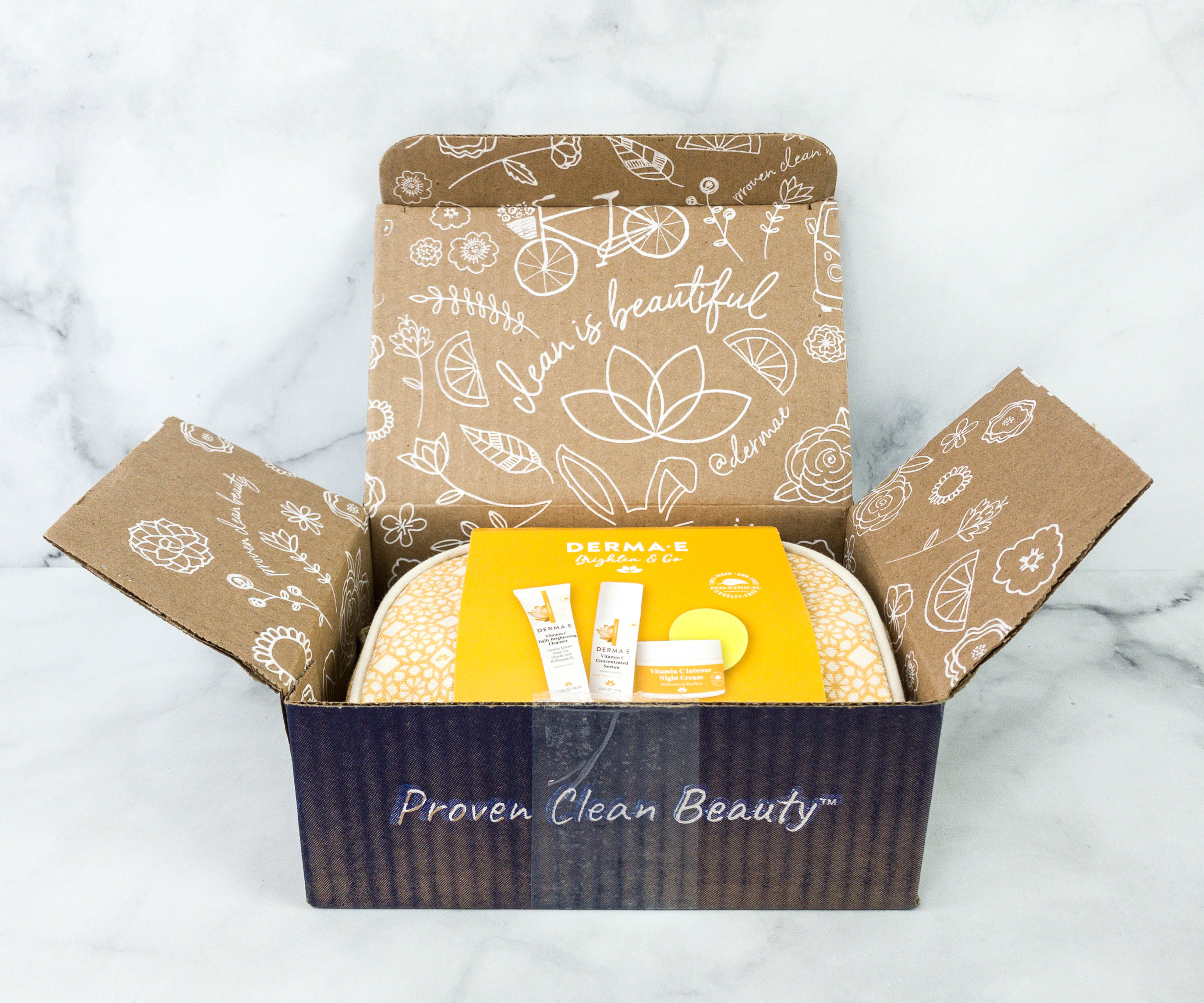 The doodles inside the box are so cute!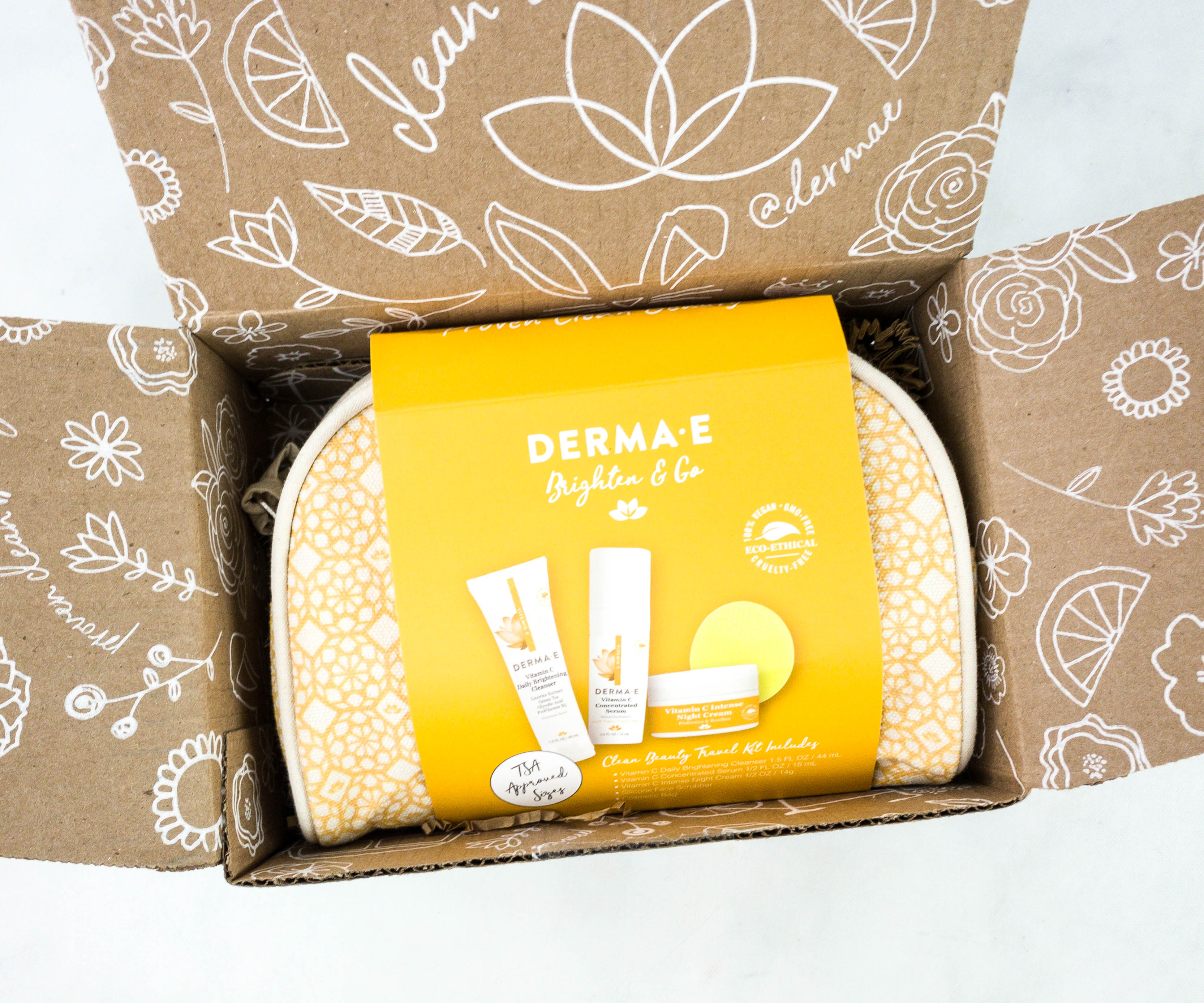 Here's the first look at the pouch! It looks so pretty in yellow.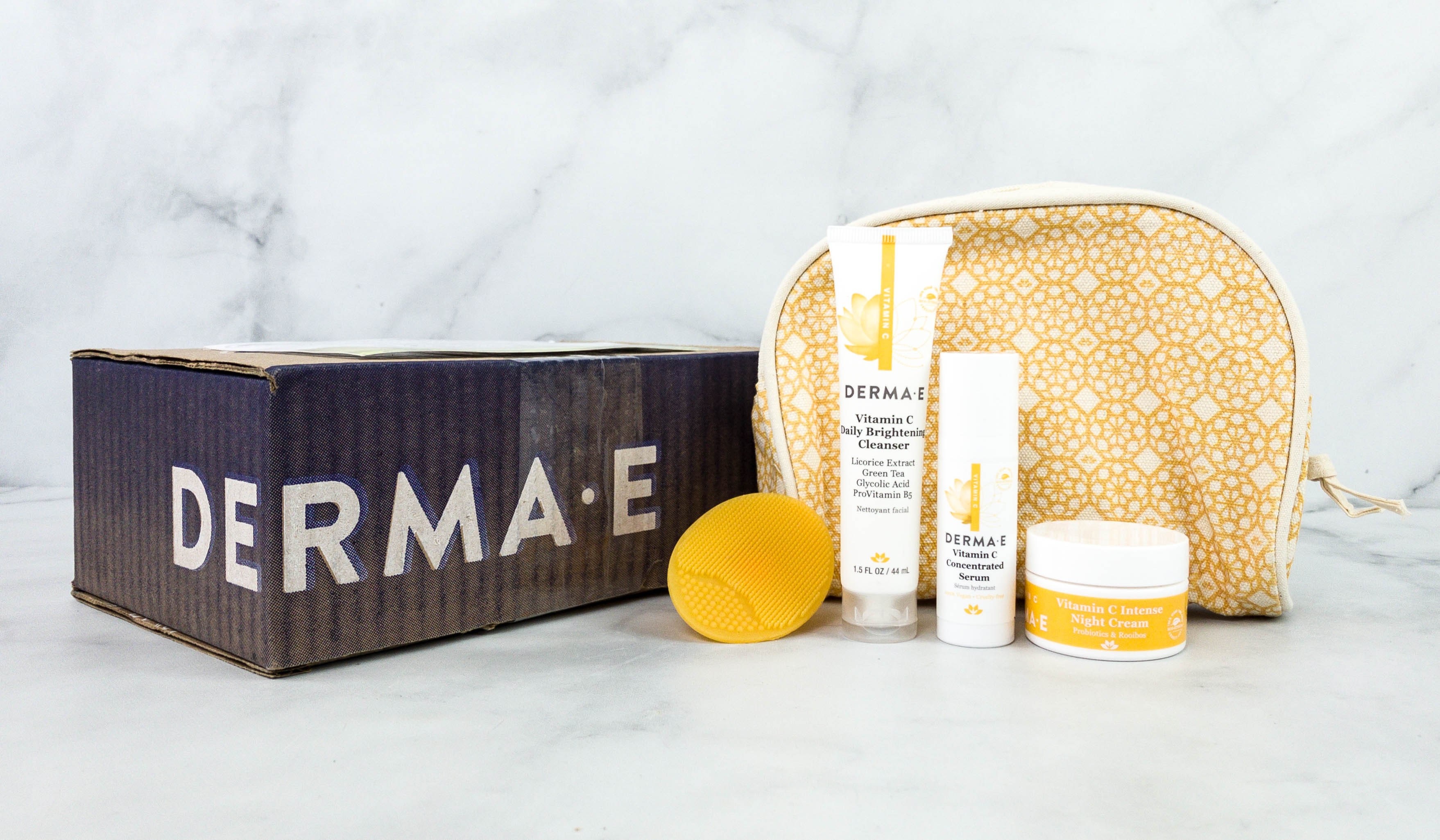 Everything in this new collection!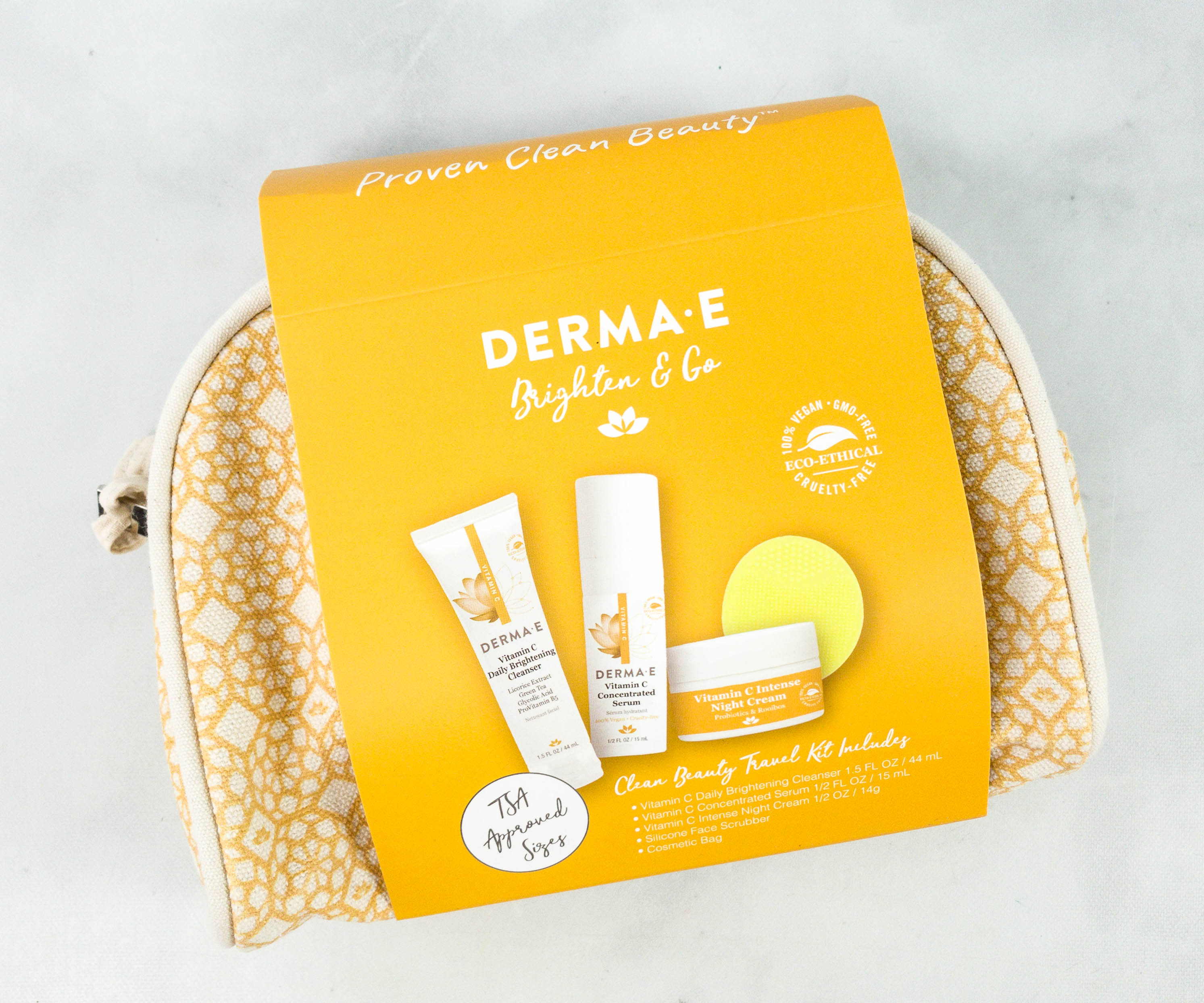 The pouch came with a card stock packaging wrapped around it.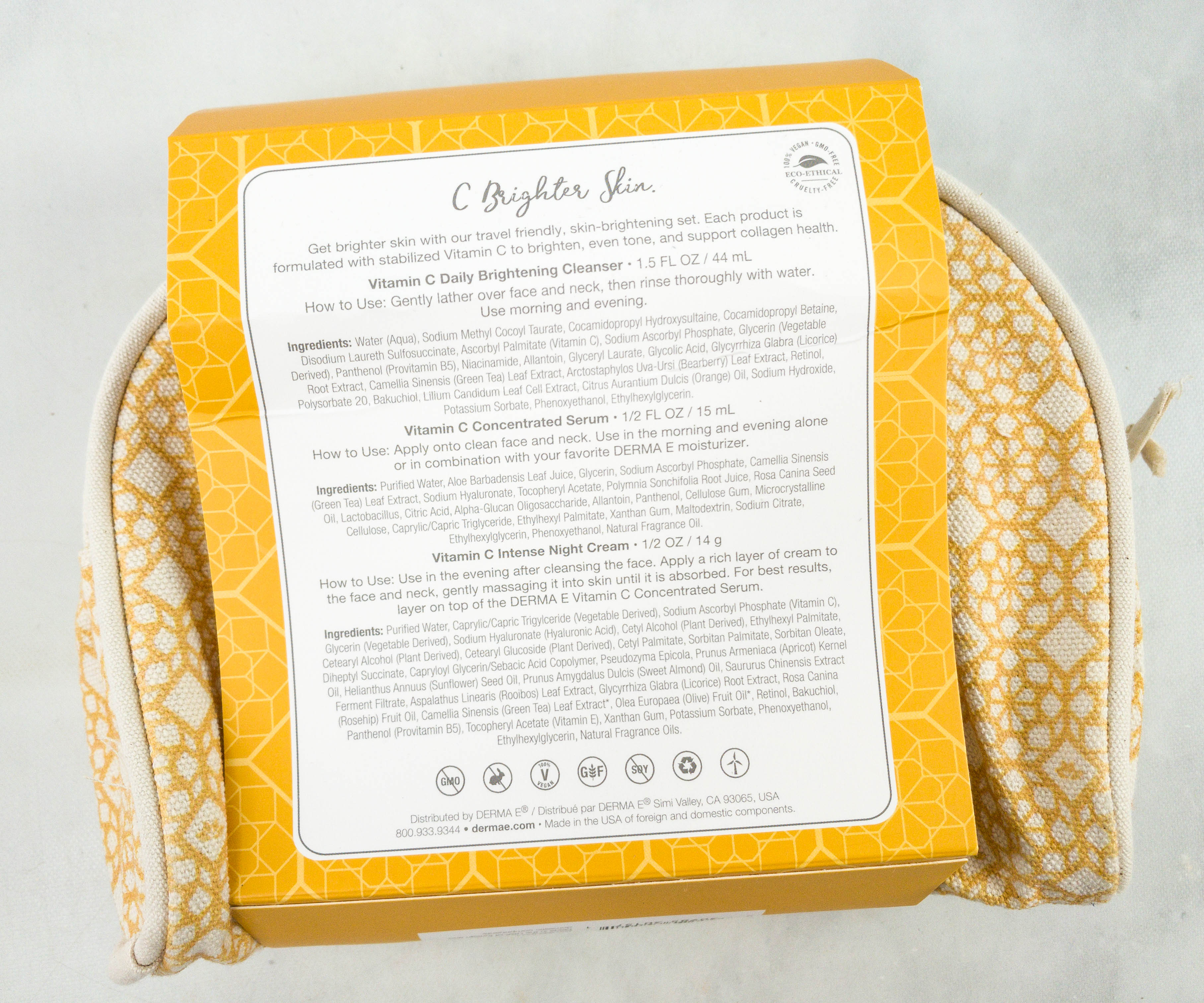 All the necessary information about the products are listed on it.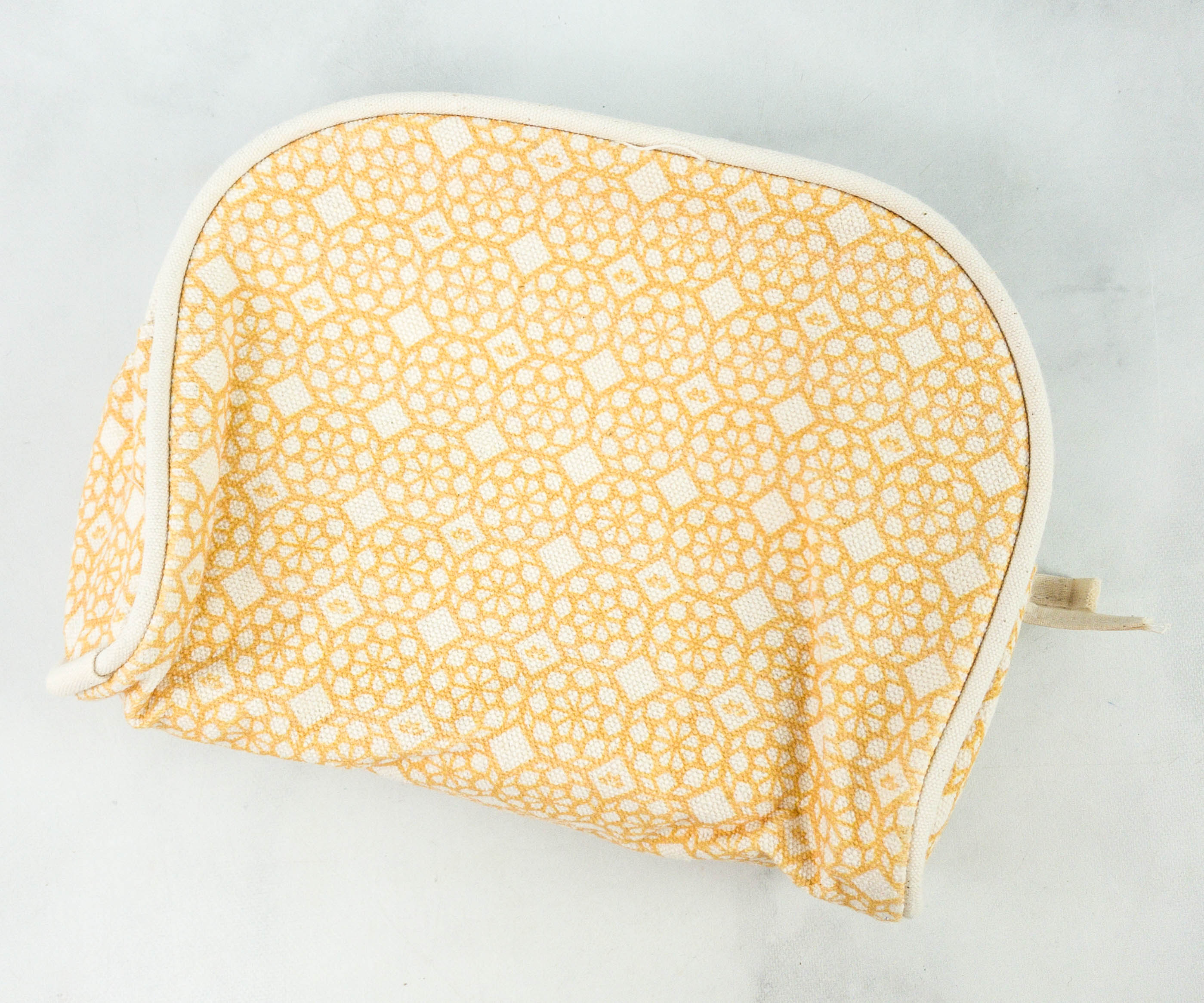 I love the bright and cheerful aesthetic of the pouch.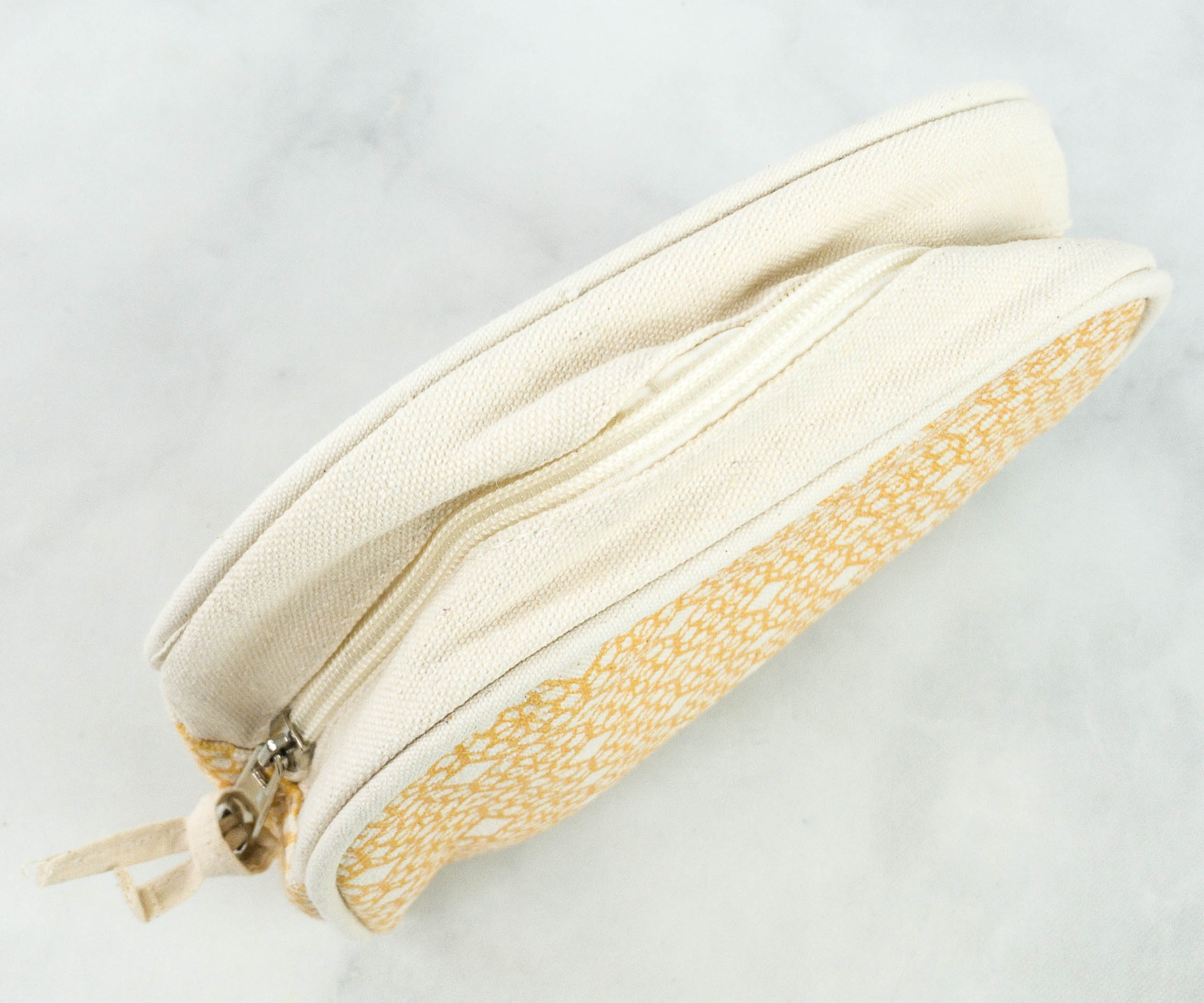 It has a zipper closure.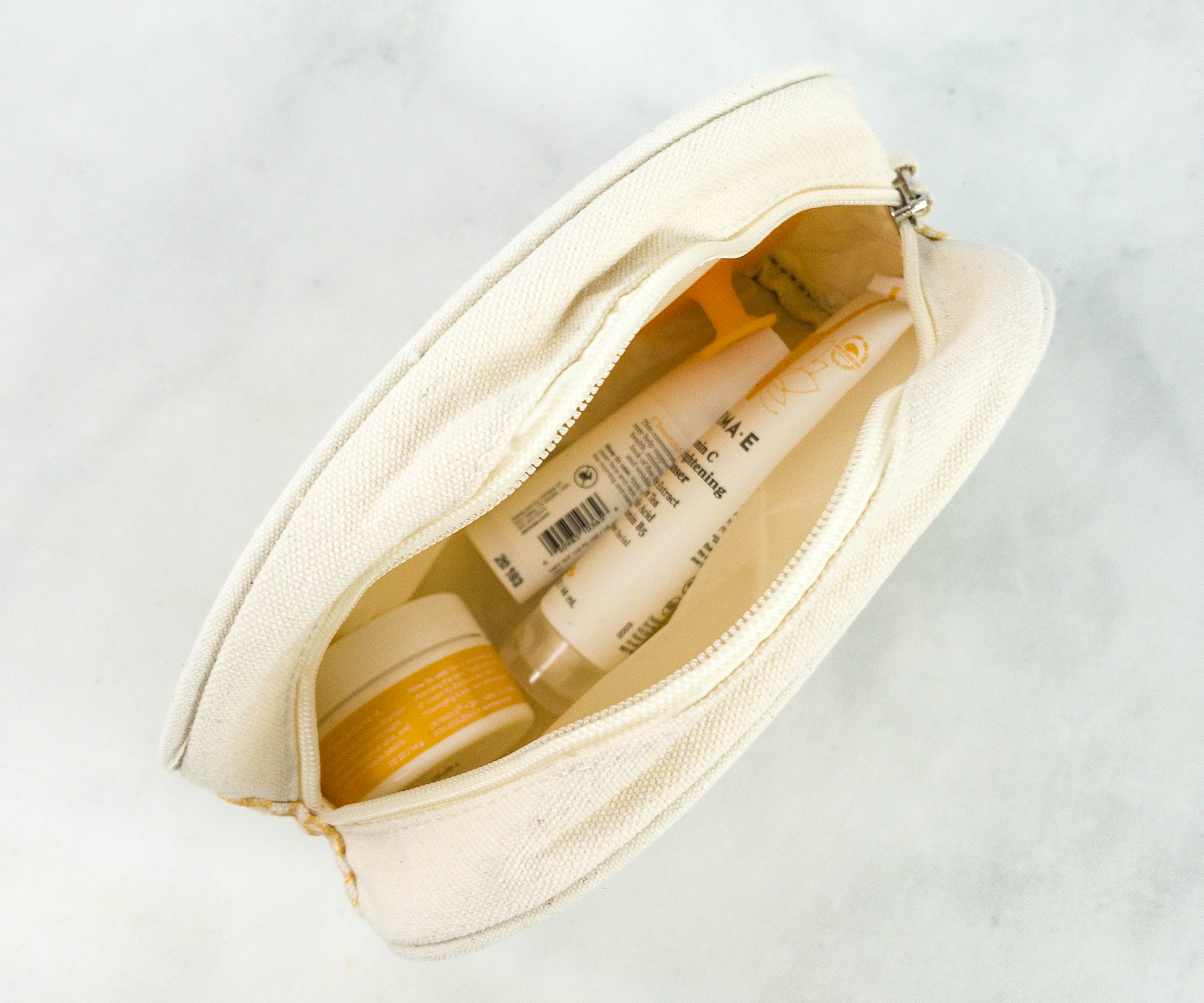 The items are inside the pouch! It's quite spacious as you can still fit more items in it even with all the products inside. This will be a nice cosmetic pouch to bring when traveling!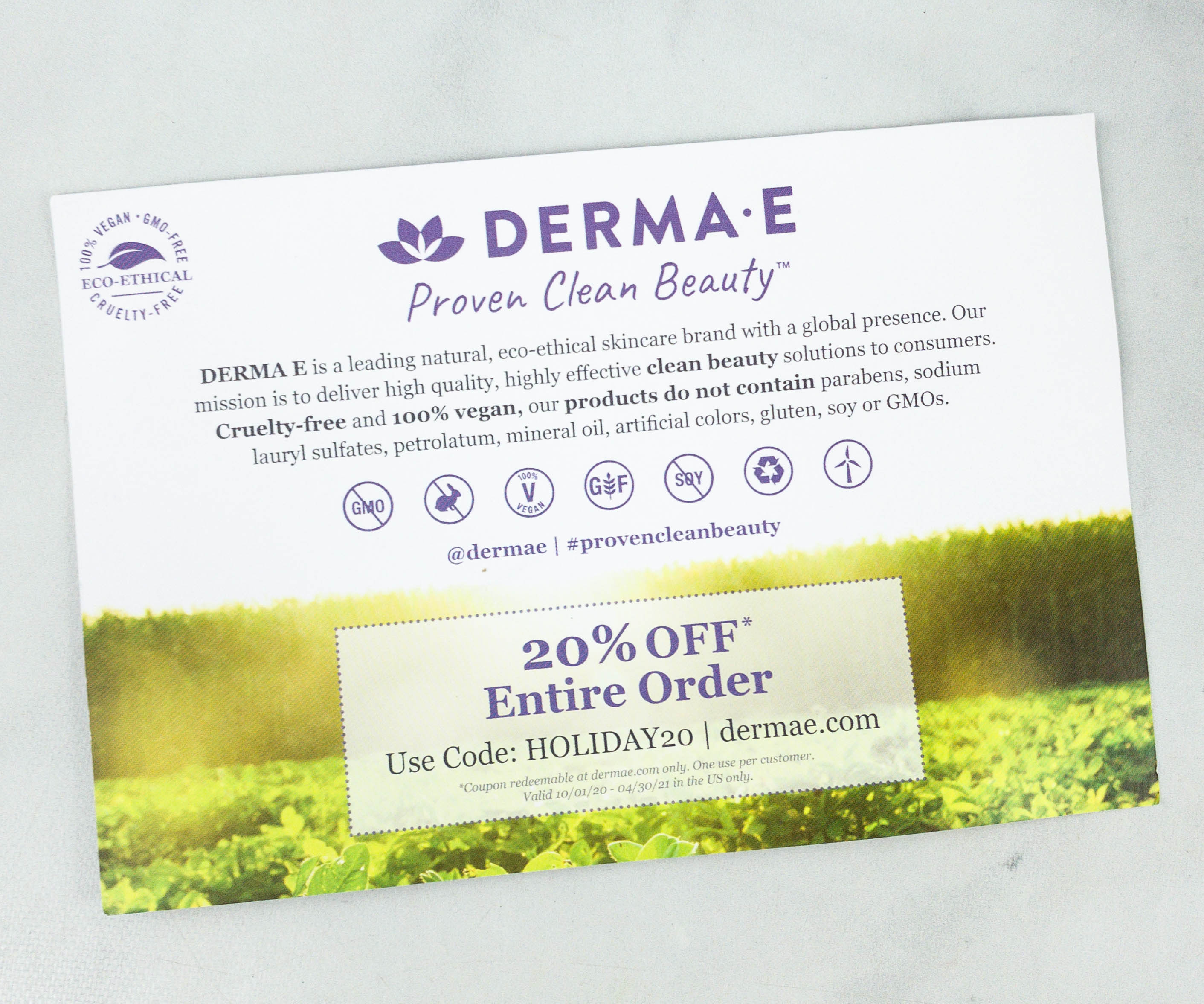 They also included a promotional card with a 20% off coupon code that you can use on their website.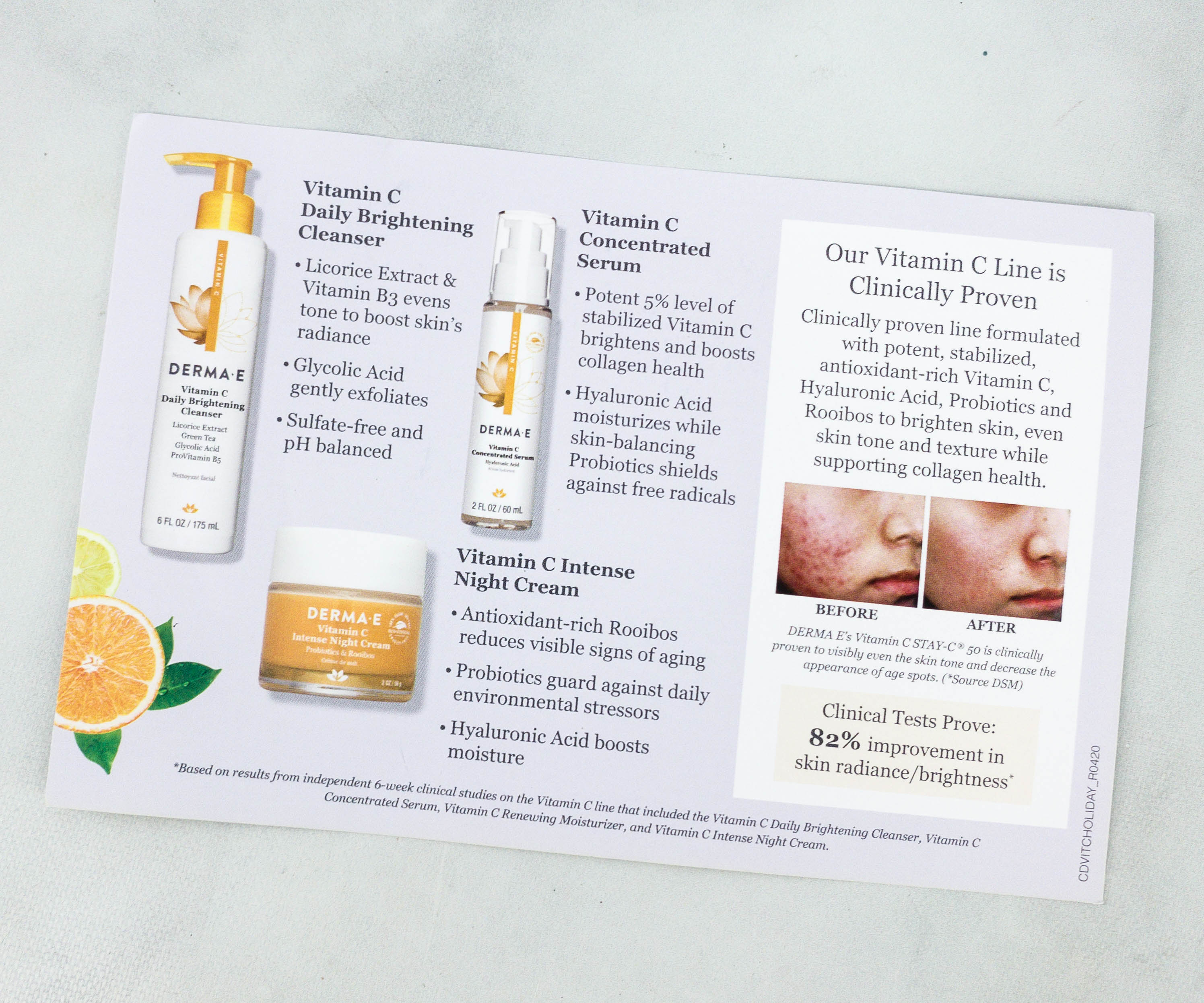 At the back, they showed all the items as well as a short description of the benefits of each.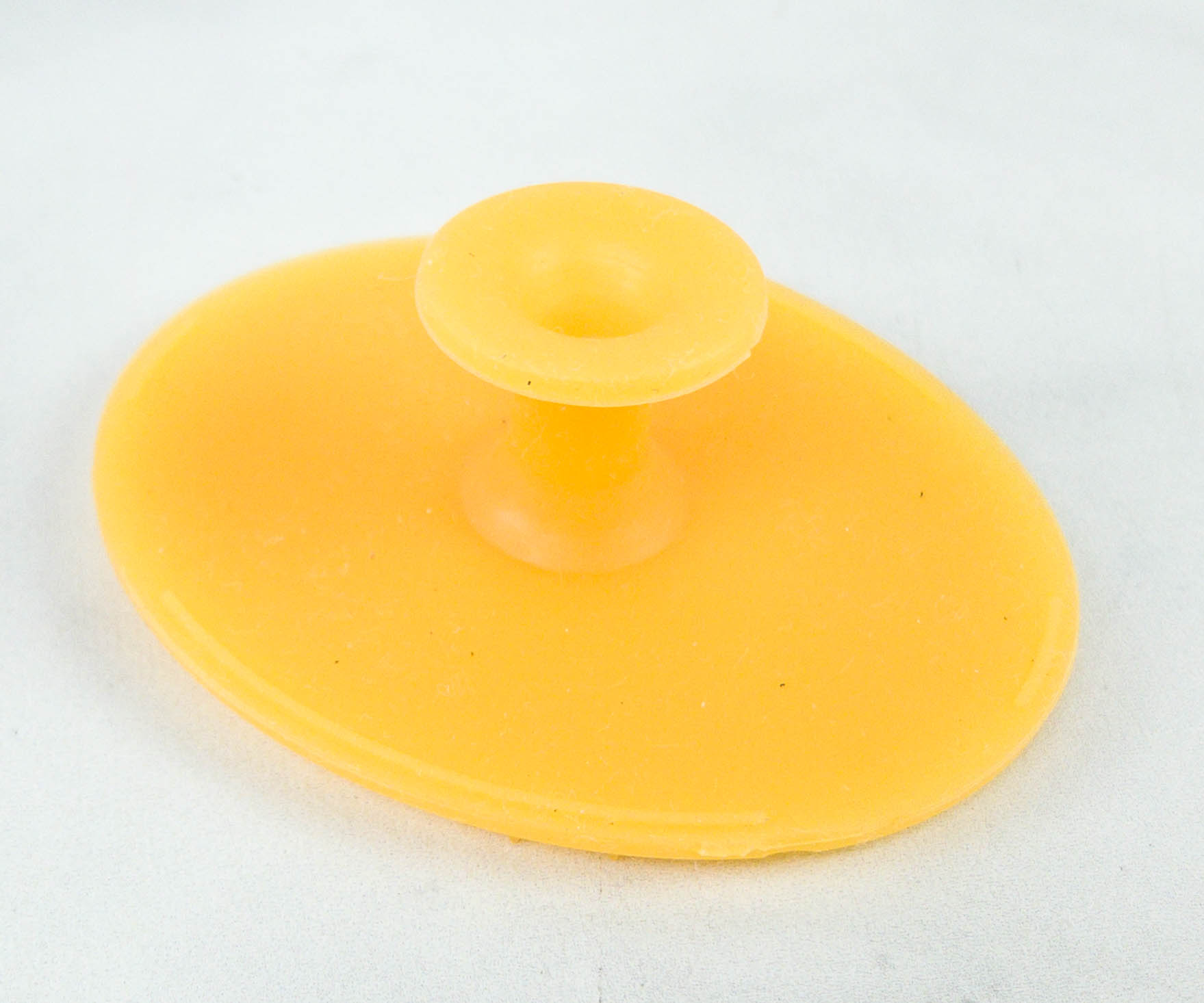 Brush Cleaner. It's a mini brush cleaner made of silicone and it comes with a holder that you can slip between your fingers to hold it in place while washing your brushes.
The textured side is where you can swivel your brush around to clean it. The small spikes makes sure the brush is cleaned thoroughly!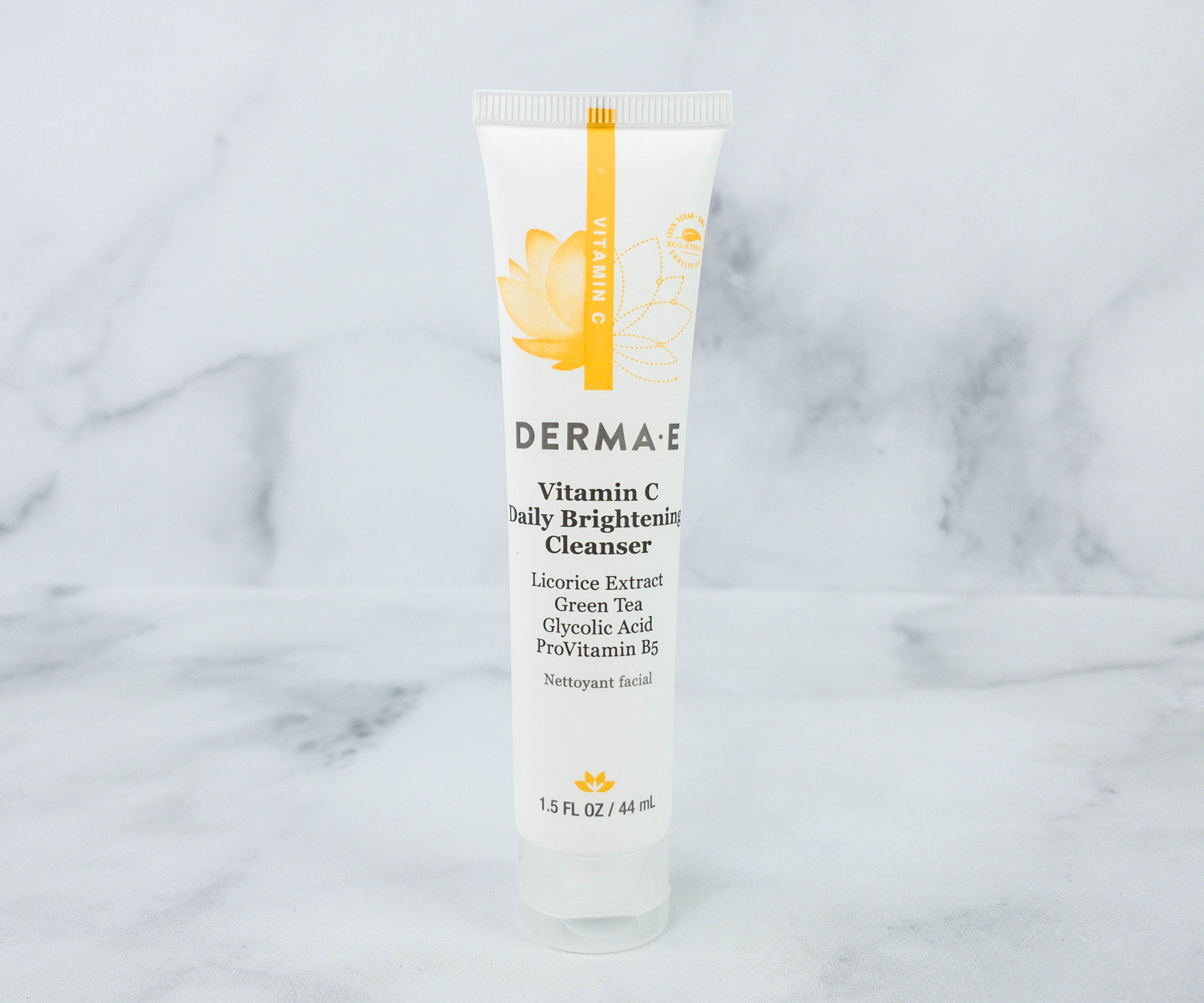 Vitamin C Daily Brightening Cleanser ($3.90) This pH balanced cleanser is formulated to get rid of dirt and other impurities from the skin. Packed with niacinamide, green tea, and C-Ester, it also helps the skin stay nourished and hydrated. It's a great cleanser for those who have uneven pigmentation and discoloration, as well as sun damage. The formula is also gentle enough to be used whether day or night.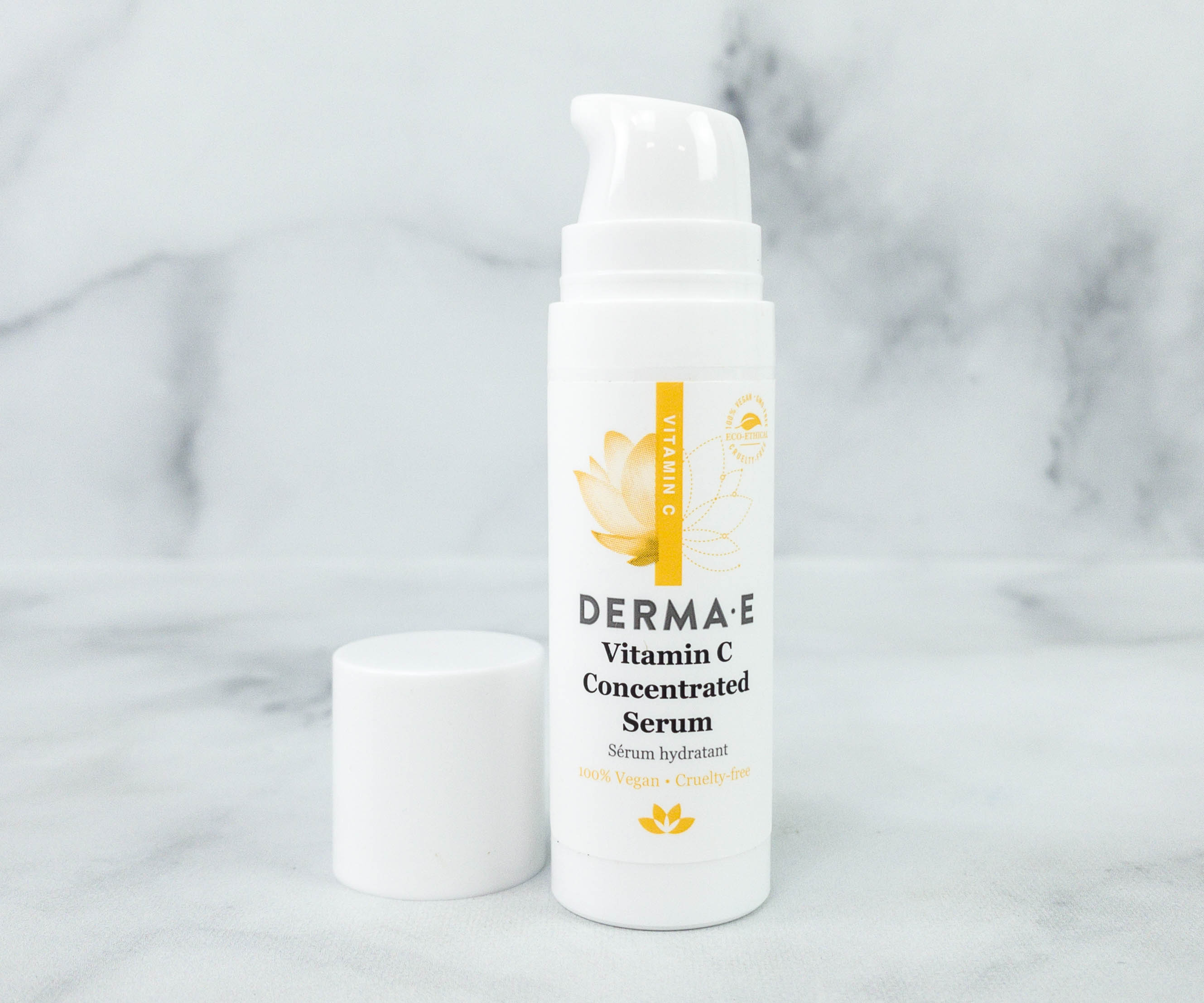 Vitamin C Concentrated Serum ($6.13) I love how this serum gets absorbed easily by my skin! It has a nice and smooth formula that makes my skin feel soft during application. Formulated with a stabilized form of vitamin C, this product helps make the skin look brighter and radiant. It also promises to help with tightening and firming especially on the under eye area. This is a really good product because aside from those things that I've already mentioned, it also provides hydration and antioxidants that protect the skin from harmful UV rays!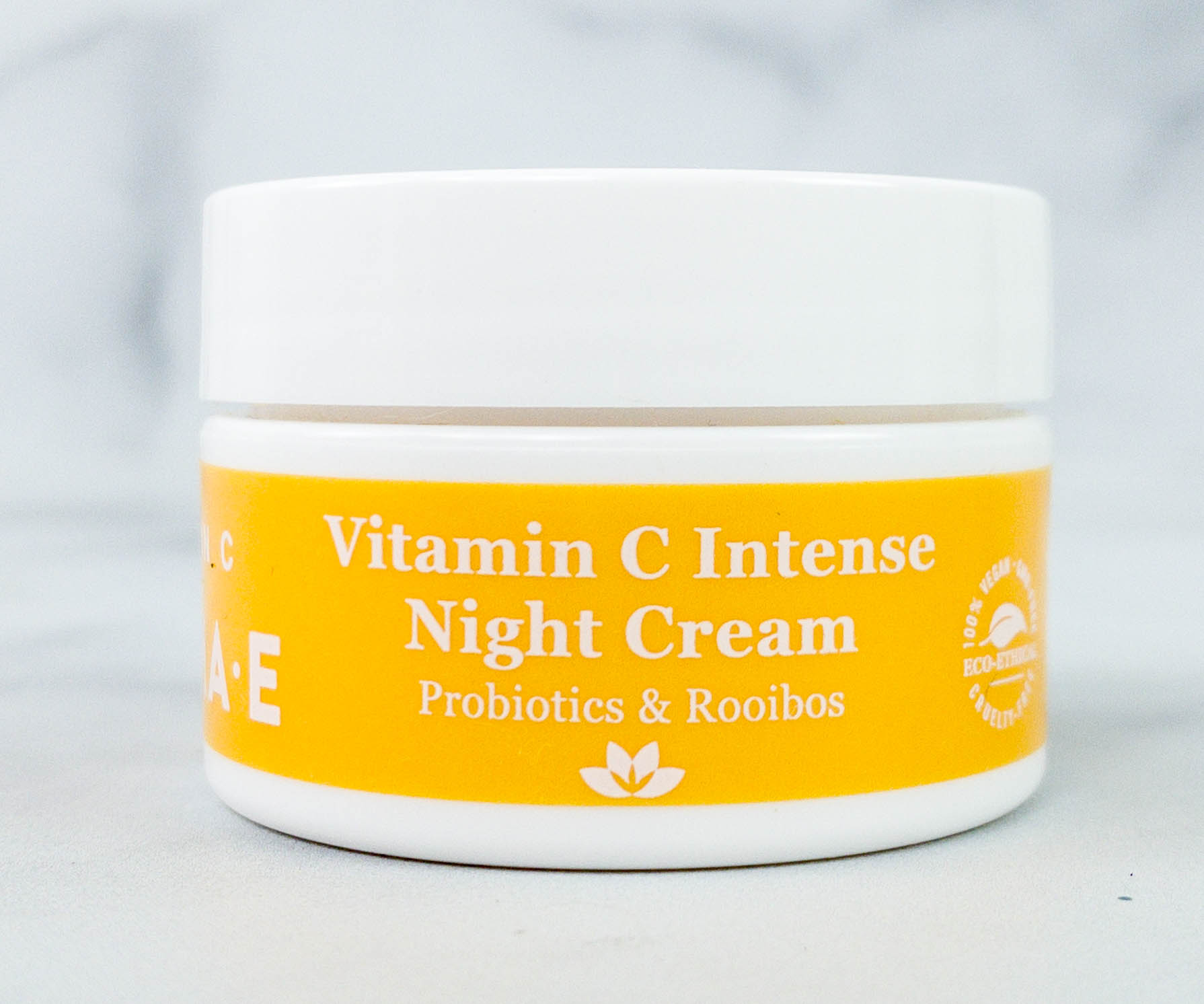 Vitamin C Intense Night Cream ($22.50 – Full Size 2 oz) Lastly, I received this night cream that has a luxuriously creamy consistency. I like that it came in a tub container because scooping things out is easier and I can get to maximize the product up to the last drop.
A little of this cream goes a long way! It has vitamin C that works to make the skin more radiant. Like the other products in this line, it also helps with hydration to keep the skin healthy and vibrant.
This Derma-E box provides promising vitamin C based products! My favorite has got to be the serum because it has a concentrated amount of vitamin C plus it smells good and even feels lightweight when applied. Aside from the brightening properties, it also provides firming effects with consistent use. The rest of the products are also great, and I like that they already make up one whole routine. Since they come in a pouch, you can easily take them with you on the go, making it easy to maintain healthy and radiant even when traveling. If you're looking to try new cruelty-free and vegan skin care products without breaking the bank, Derma-E has a lot of collections you can choose from!