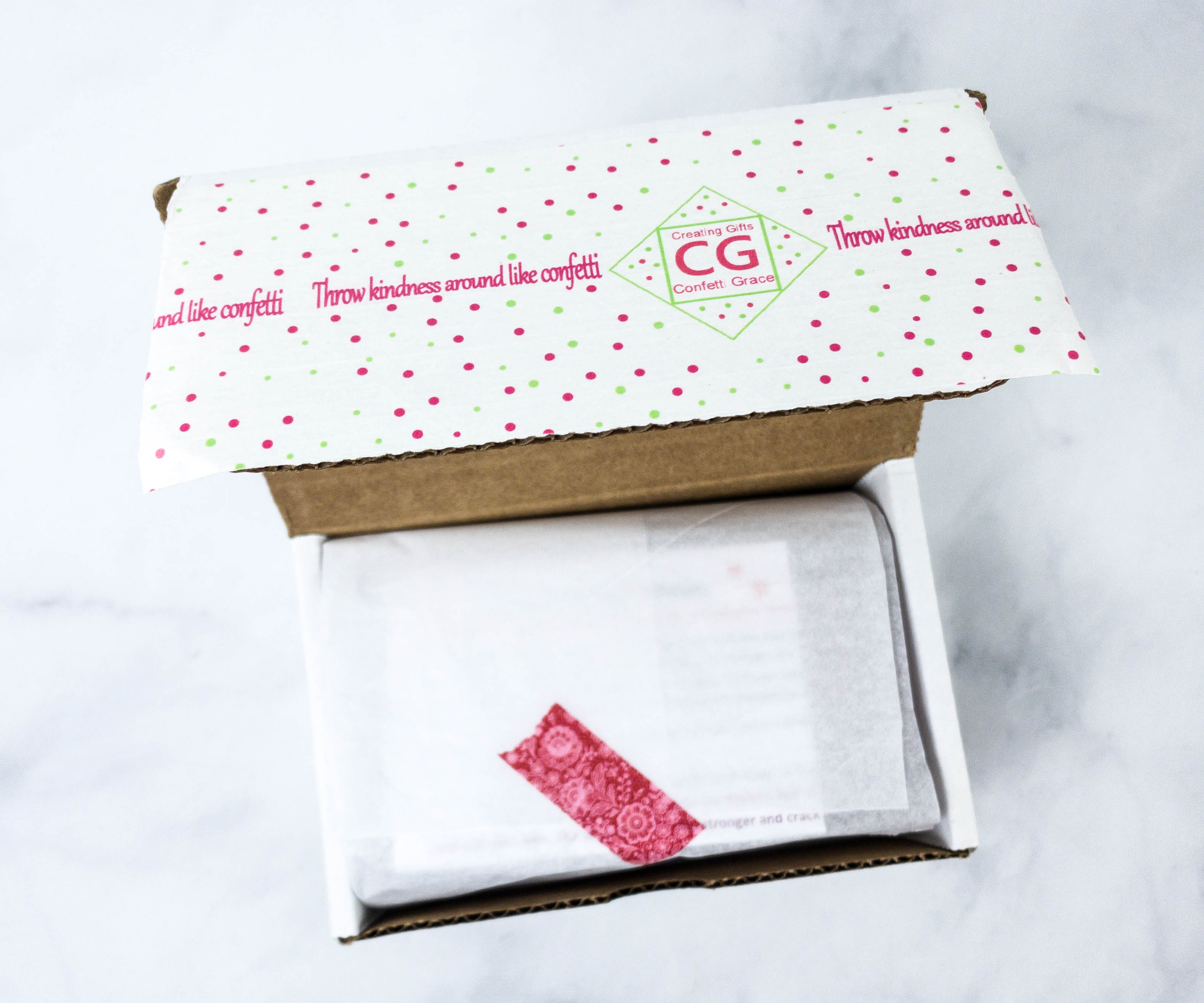 Confetti Grace is a craft subscription, and they now offer two kinds of boxes: the Original Confetti Grace Bi-Monthly Subscription ($28.95) and the Lil' Grace Monthly Box ($14.95). The bi-monthly box will still include 2 DIY projects, while the monthly boxes contain DIY projects in smaller sizes but in the same quality. The idea behind here is to get to give one and keep one so you will be able to spread some happiness around you.
This is the review of the Lil' Grace Monthly Box!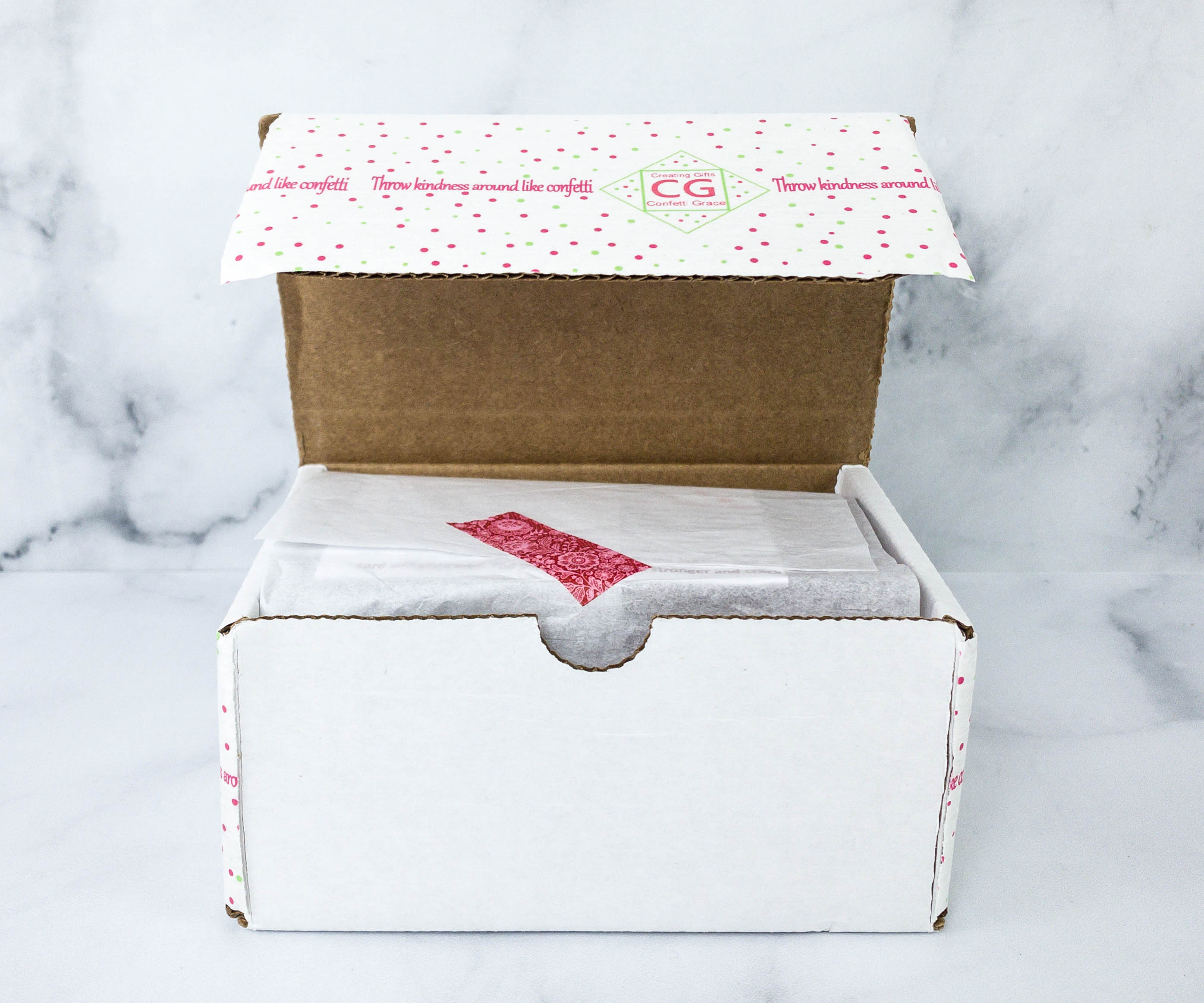 This month, the project is about making Valentine's Day Signs and Holders!
The materials were wrapped in tissue paper.
Everything was well-packed. Some materials came in plastic pouches.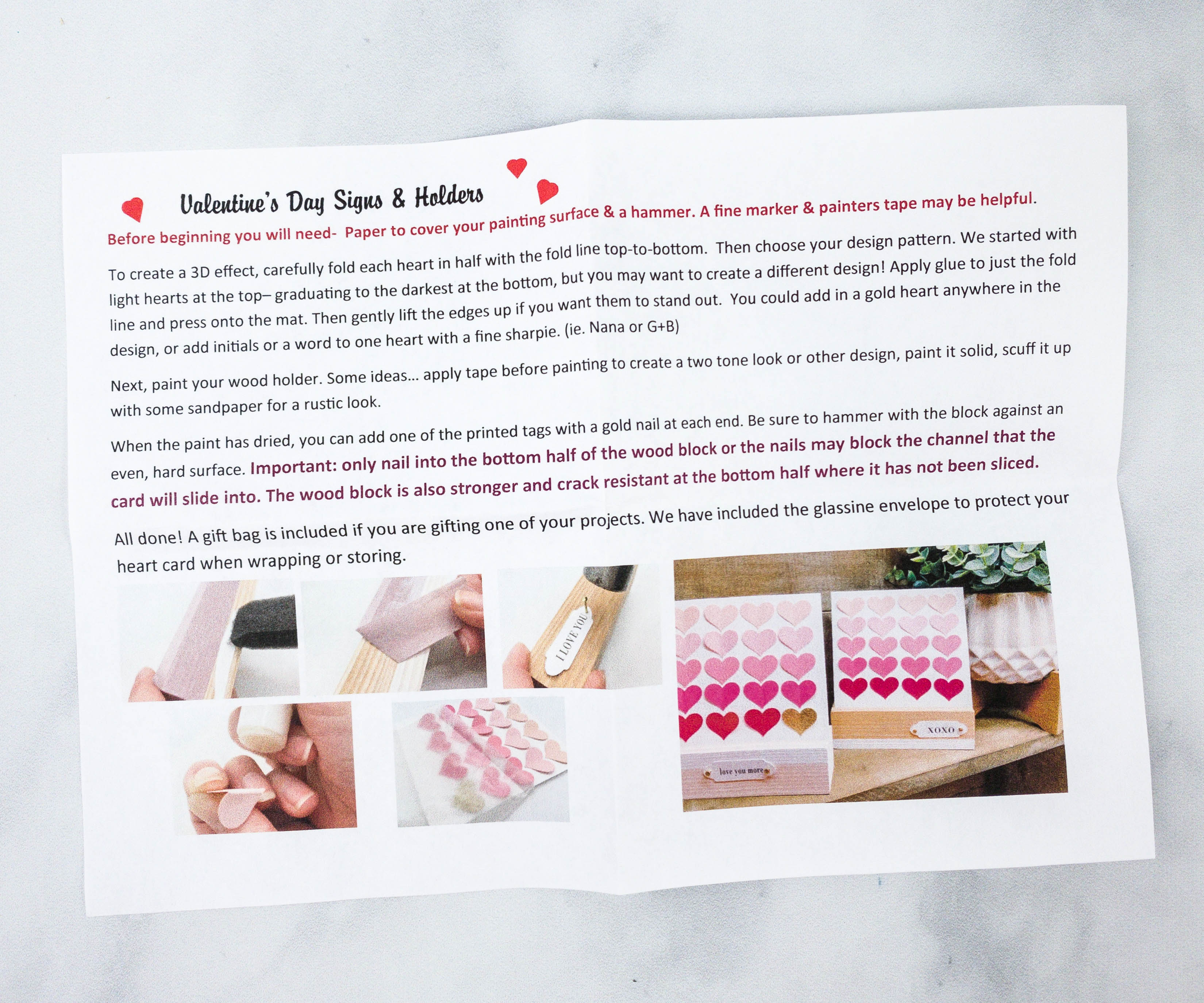 Here's the project sheet! It has brief instructions but they were no problem to follow.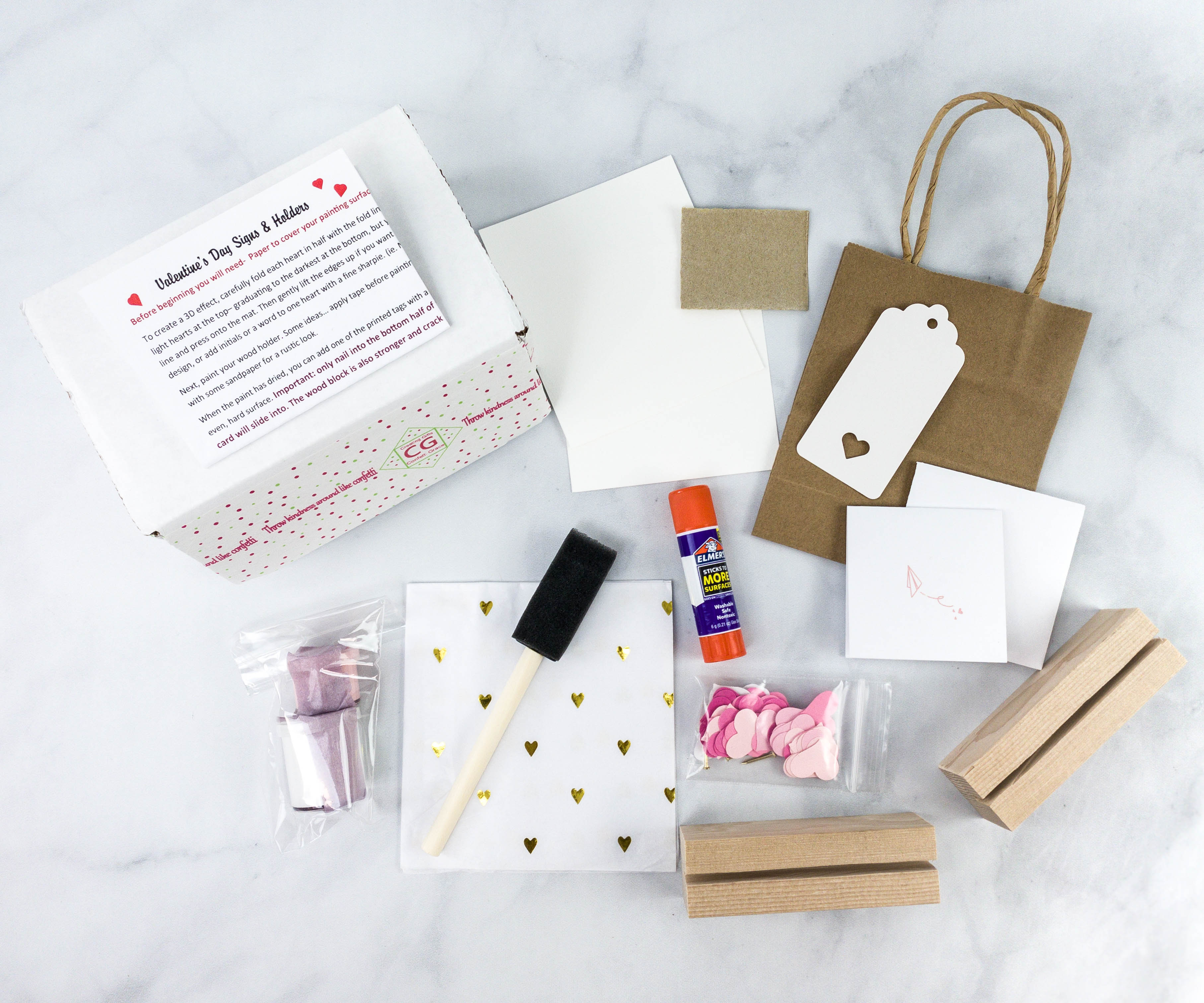 Everything in my box!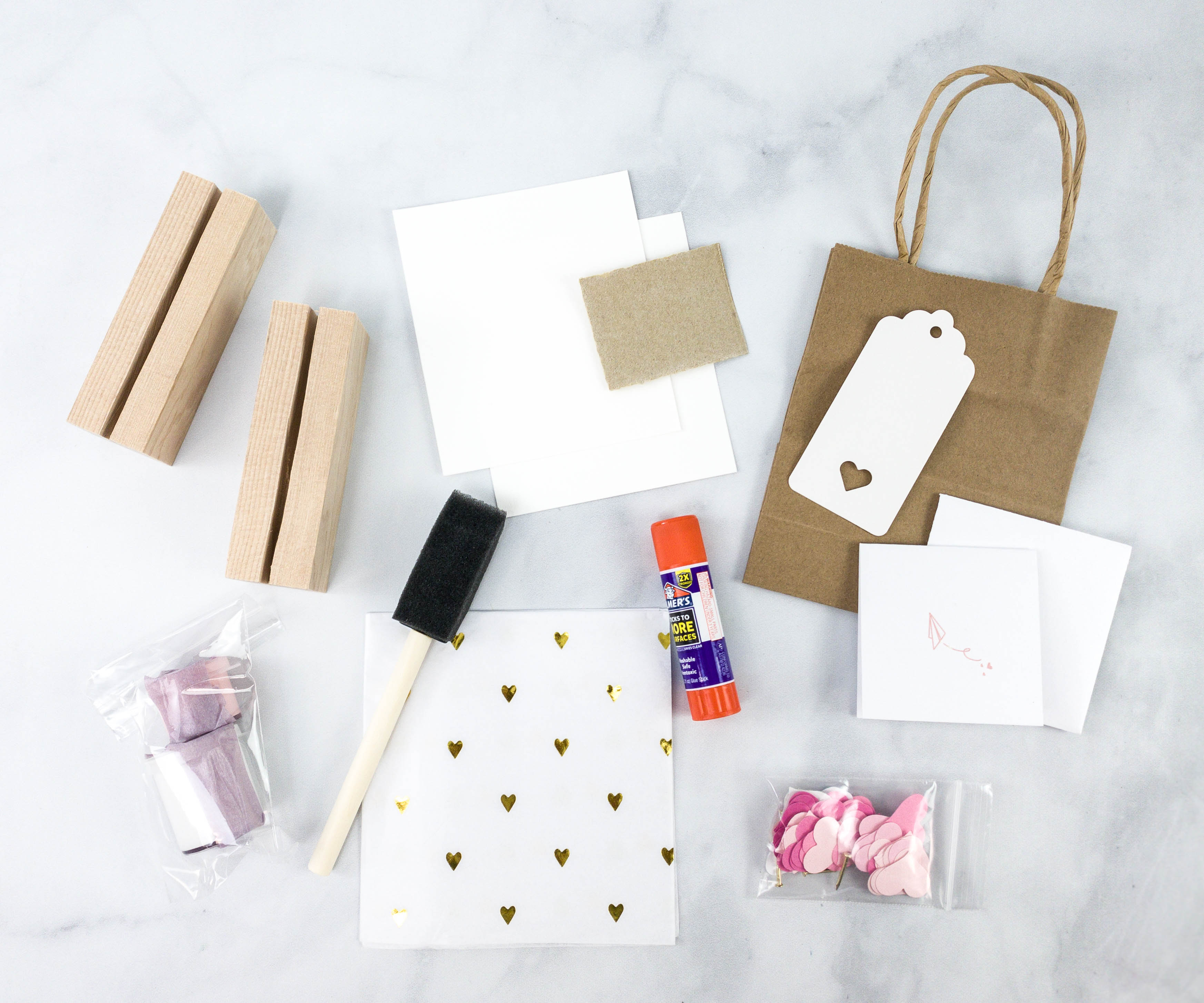 Here are all the materials for this month's craft project! I like that the paints and the heart cutouts are sealed in a plastic pouch to keep them from being messy during transit.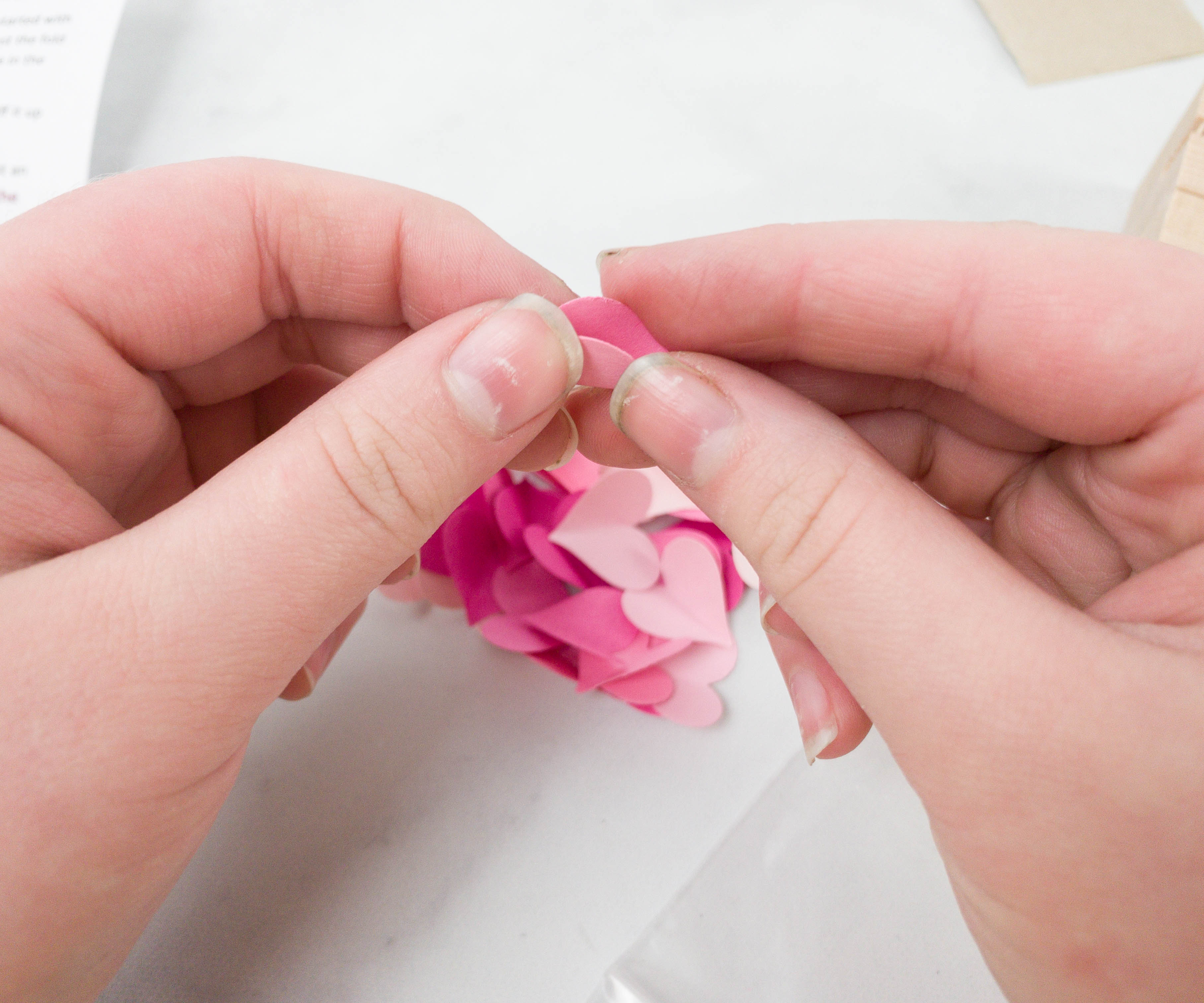 The first step is to fold each heart cut out in half to create an illusion. I love that the cutouts have varying shades of pink!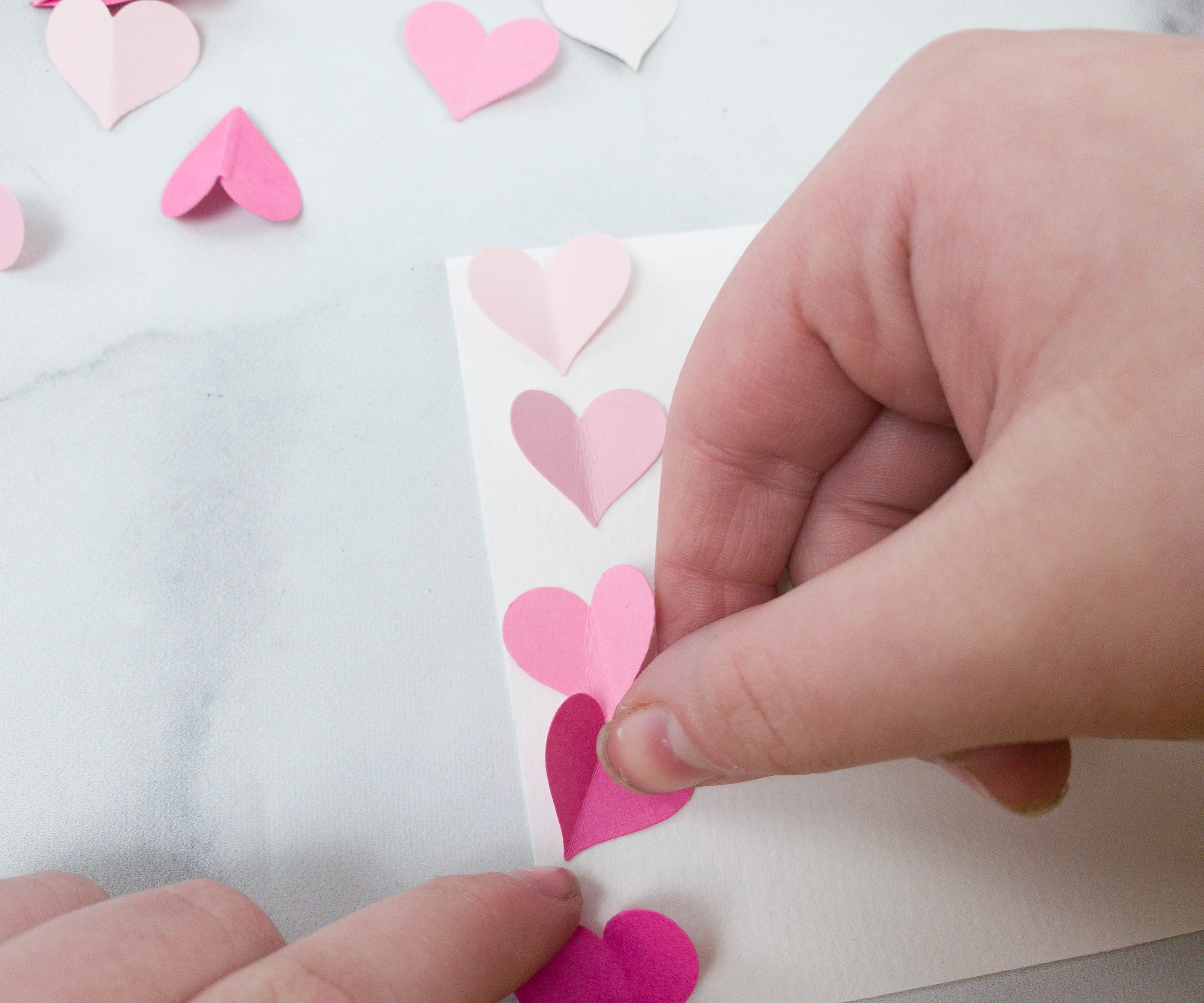 Afterward, it's time to align the hearts on the board paper. You can choose what pattern you'd like for your card, it's totally up to you how to design it!
I chose a gradient design, where it starts with light-colored hearts at the top to the darkest at the bottom.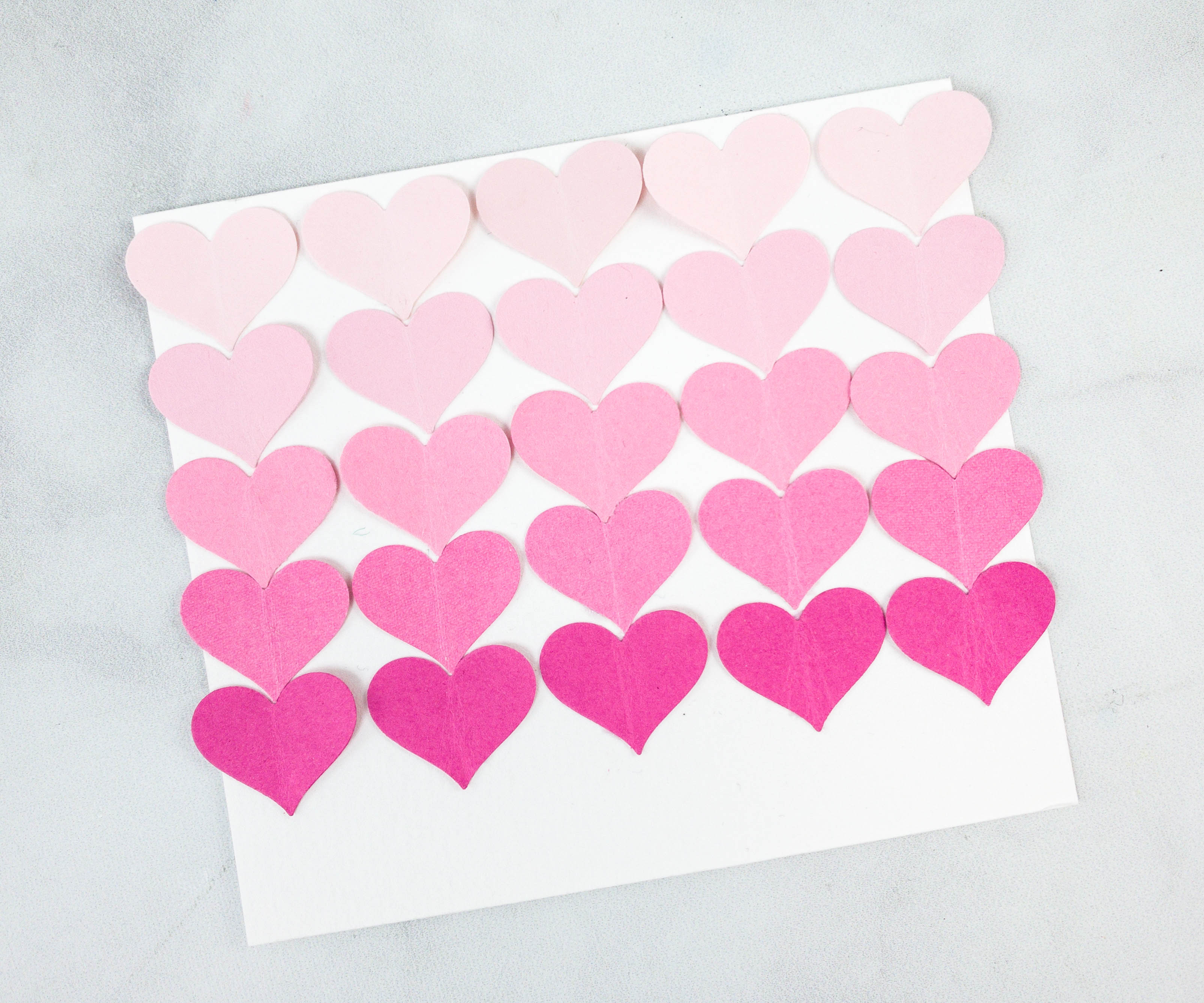 To keep everything in place, glue each of the hearts onto the mat along the fold. This looks so lovely already!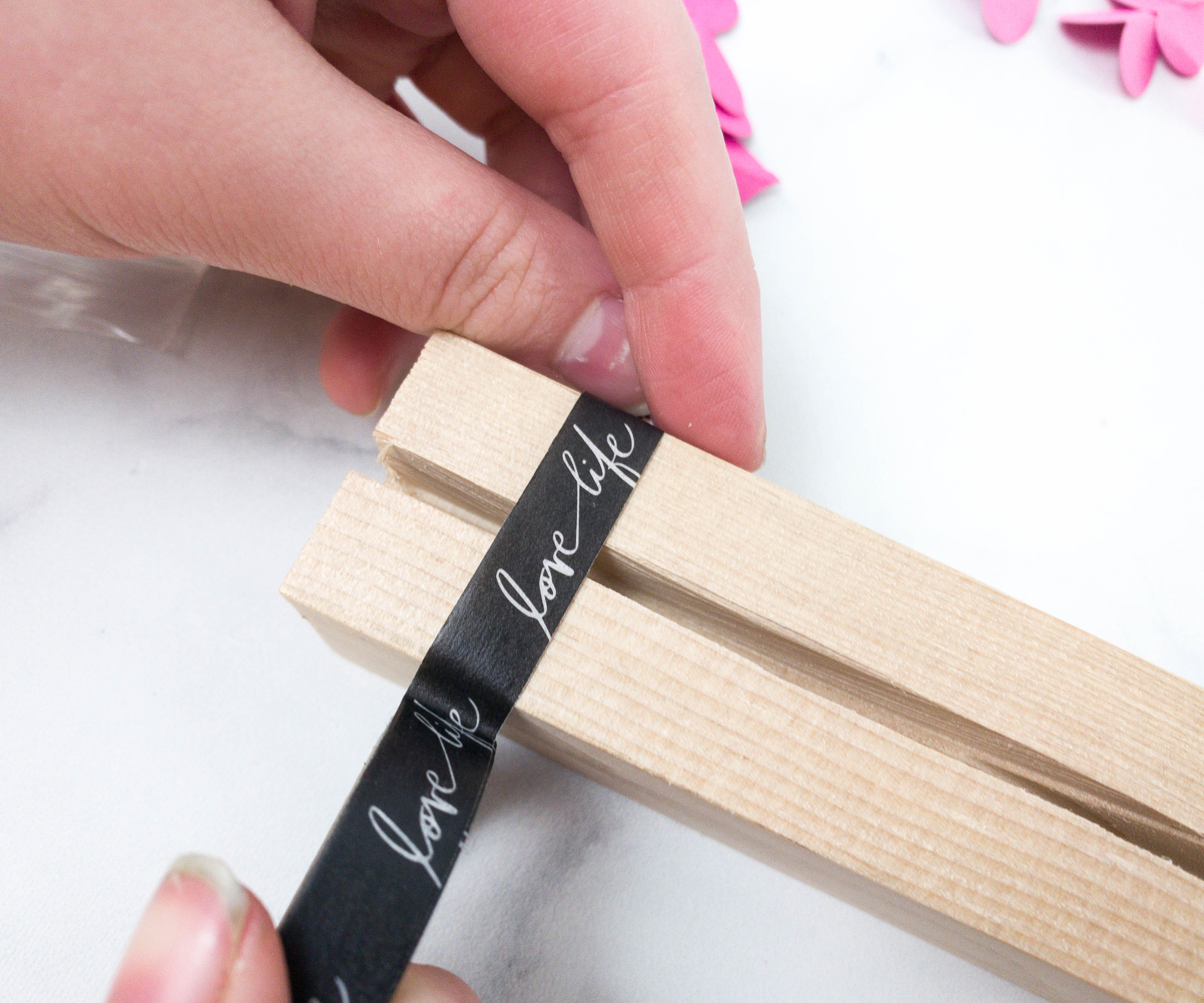 Next, we put washi tape on the woodblock holder to create a pattern. It ensures that the paints won't overlap. This wasn't part of the instructions, we just thought it would be easier to make straight lines this way.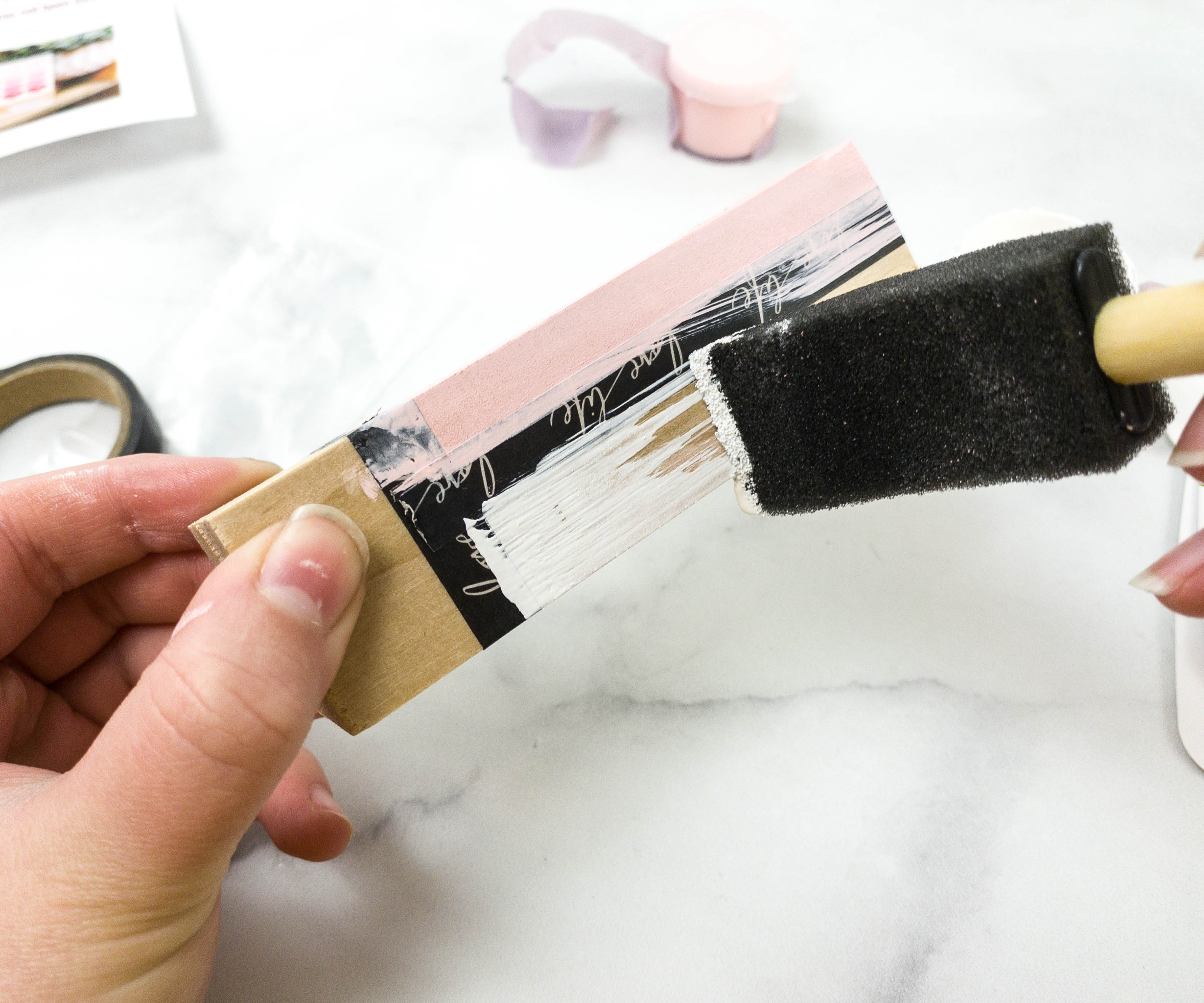 Using the foam brush, we painted the upper part in light pink and the bottom part white.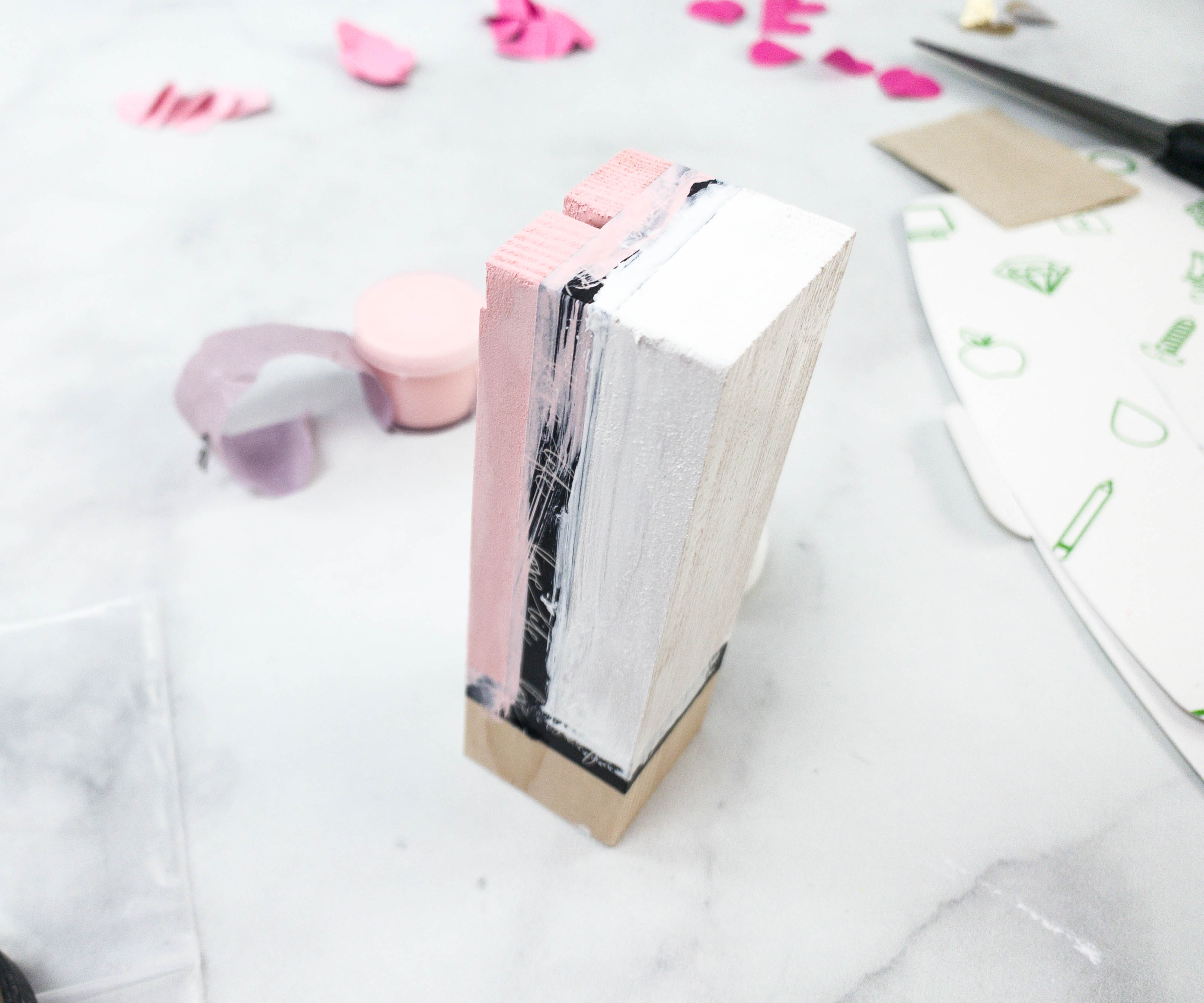 This is almost done!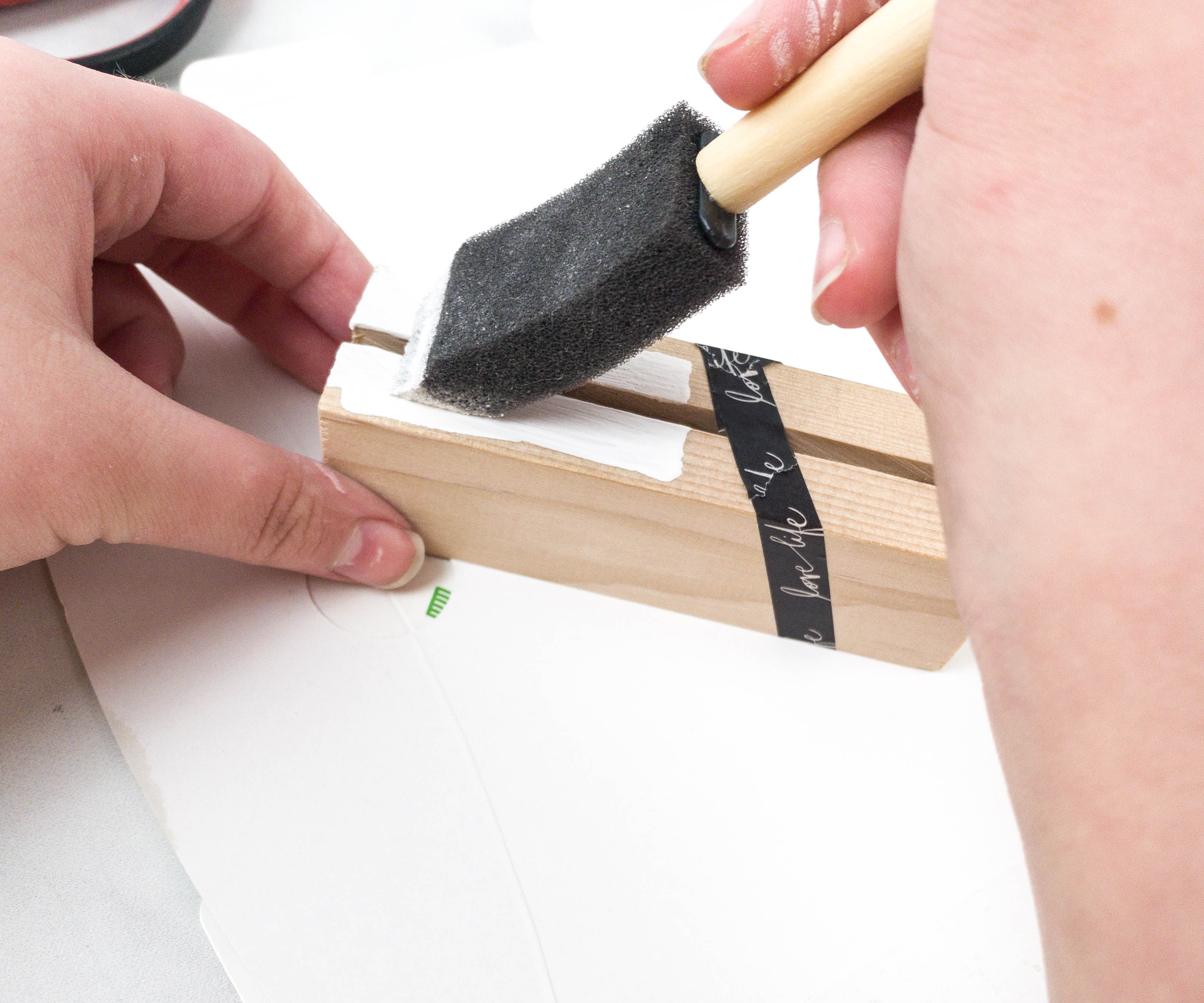 You can also aim for a simple or natural look, like what we did with the second woodblock.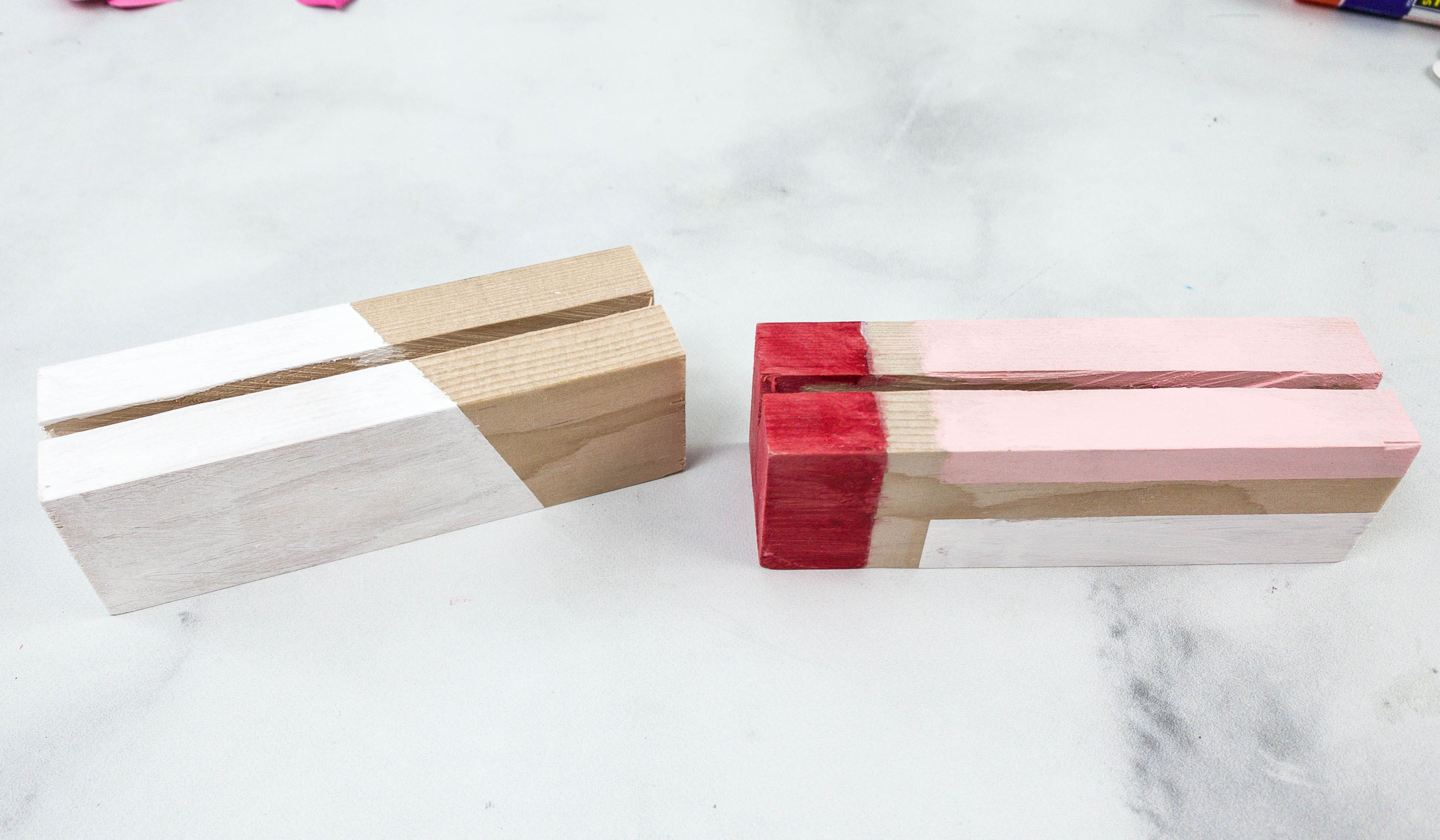 After painting them, wait for them to dry and then remove the tapes.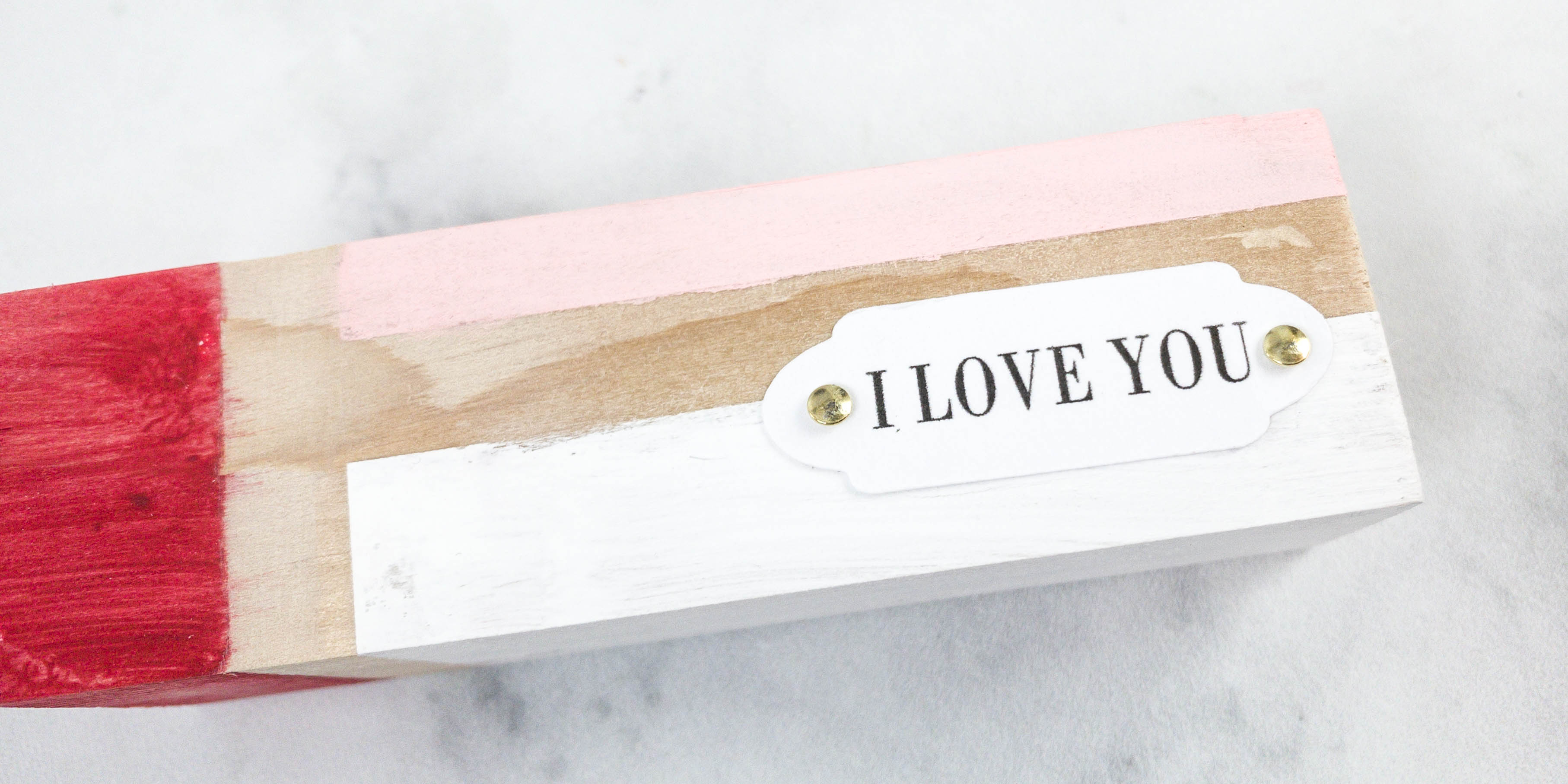 Lastly, nail the printed tag at the bottom! You can decide where you want to put the tag. Just make sure you nail it at the bottom half, so it won't block the card when you put it in.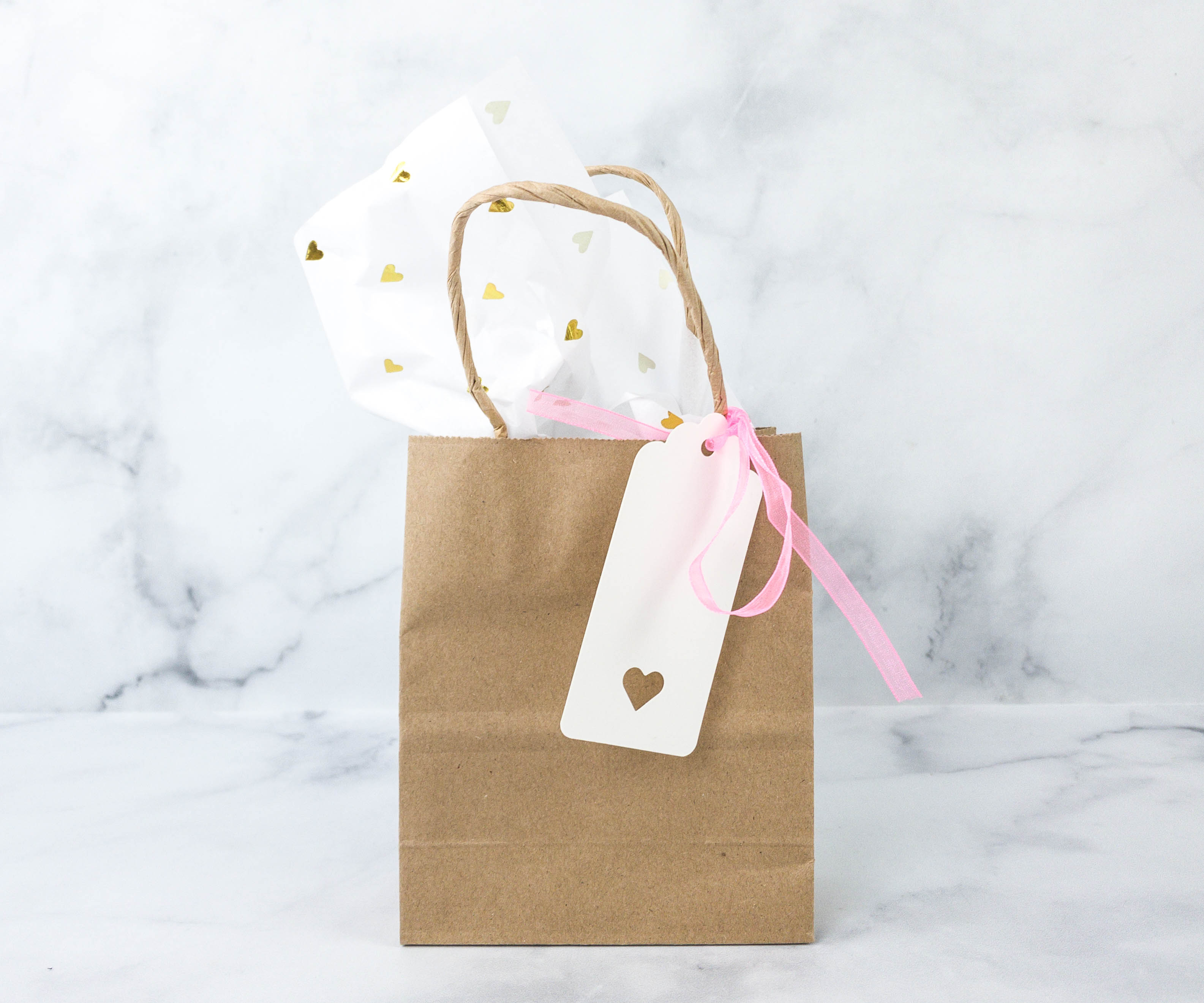 Also included in the box is a gift bag complete with tissue paper for wrapping, ribbon, and a card tag. You can use this if you want to gift your finished project to a friend or a family member!
What's left to do is stick the card in the woodblock, and you'll have a pretty Valentine's holder!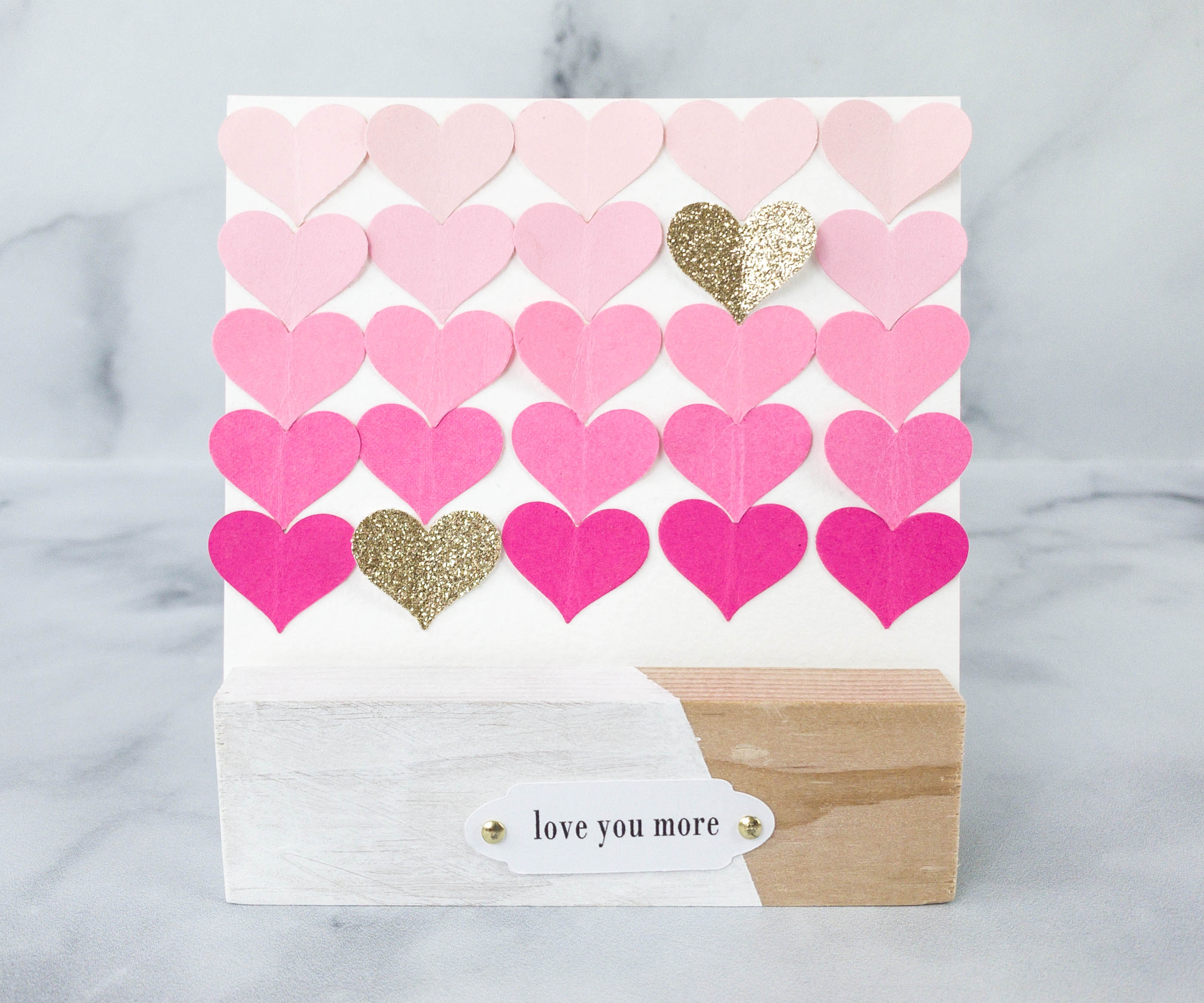 I love the gradients! I also used the glitter hearts on this one for an added flair.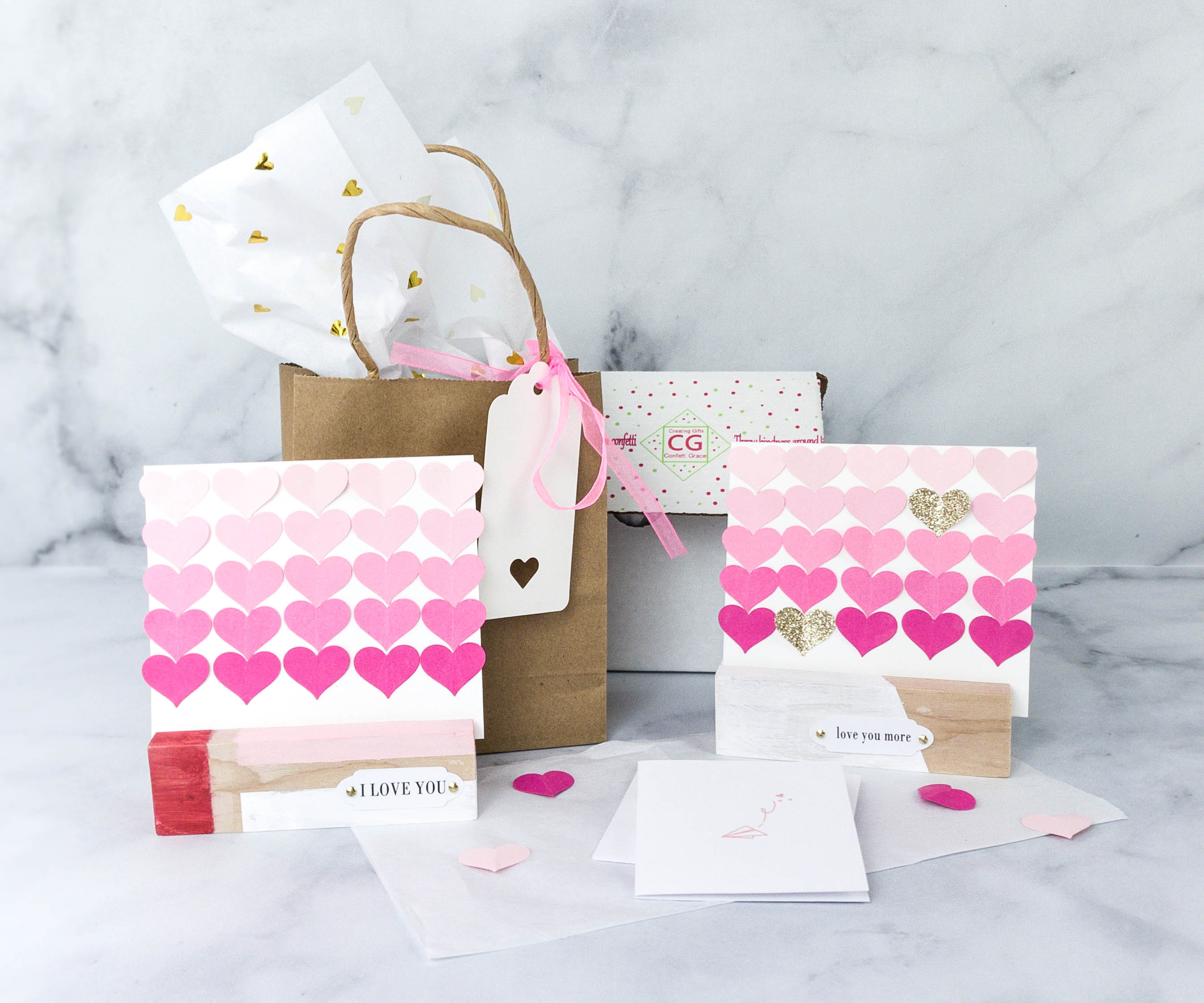 I enjoyed doing this month's project! It was easy, and I am already feeling the spirit of Valentine's Day!
Confetti Grace Lil Grace sends all the materials needed to create a monthly project, and they never fail to incorporate special occasions on their projects. I love that this month's craft is full of hearts, just in time for Valentine's Day! I'm also excited to gift one and see the smile on my recipient's face. If you want to unleash your creativity and create something useful out of it, this subscription is one of your best bets!
What do you think of this month's Lil' Grace box?
Visit Confetti Grace Lil Grace to subscribe or find out more!
Visit Confetti Grace Lil Grace to subscribe or find out more!