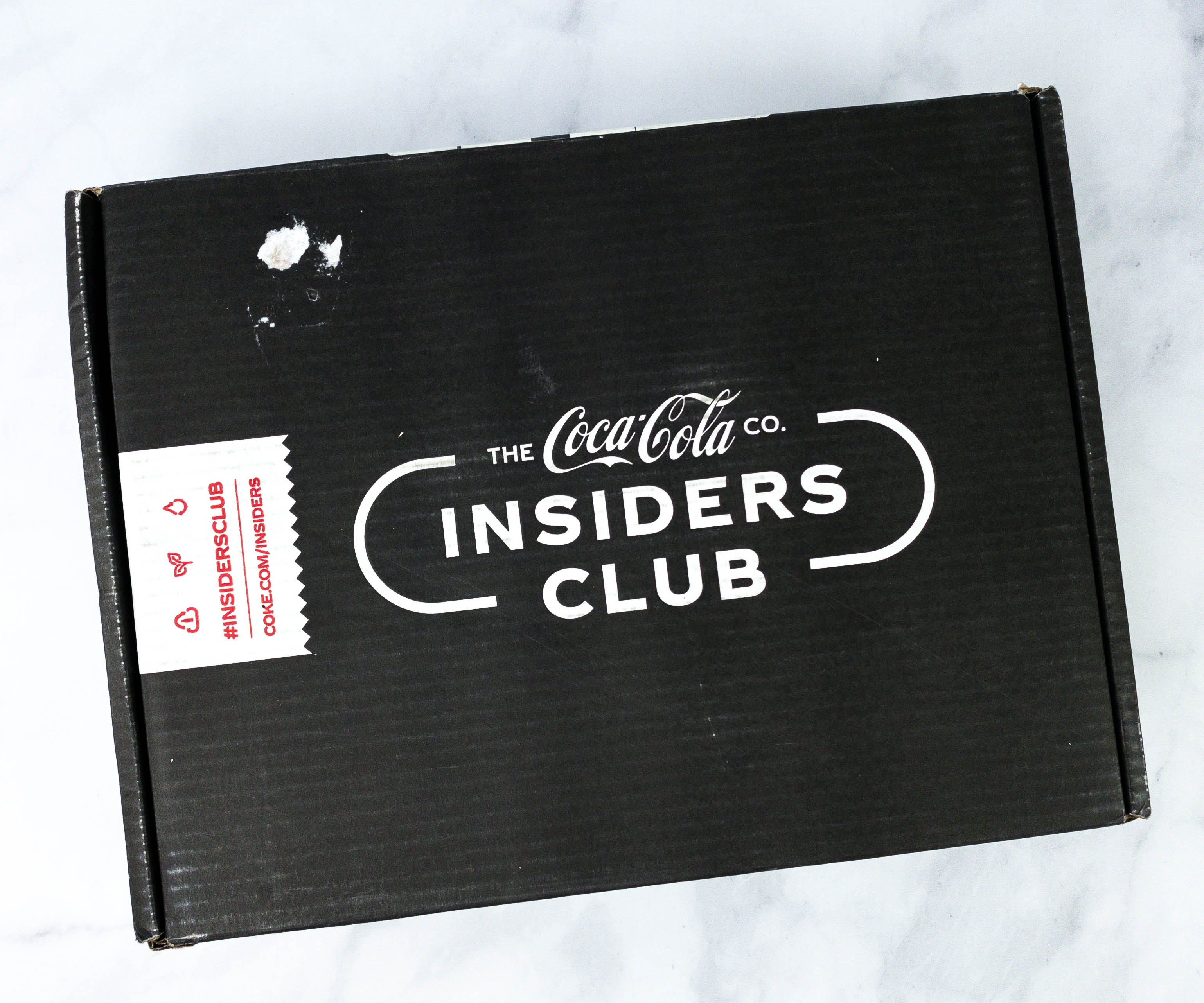 Coca-Cola Insiders Club is a limited monthly box subscription that delivers the latest Coca-Cola beverages before they're officially available nationwide – yes it's the Coke subscription box. Each box also includes a variety of refreshing surprises and an exclusive virtual experience with a celebrity. This box was available for the three month limited run for $45, but is now sold out!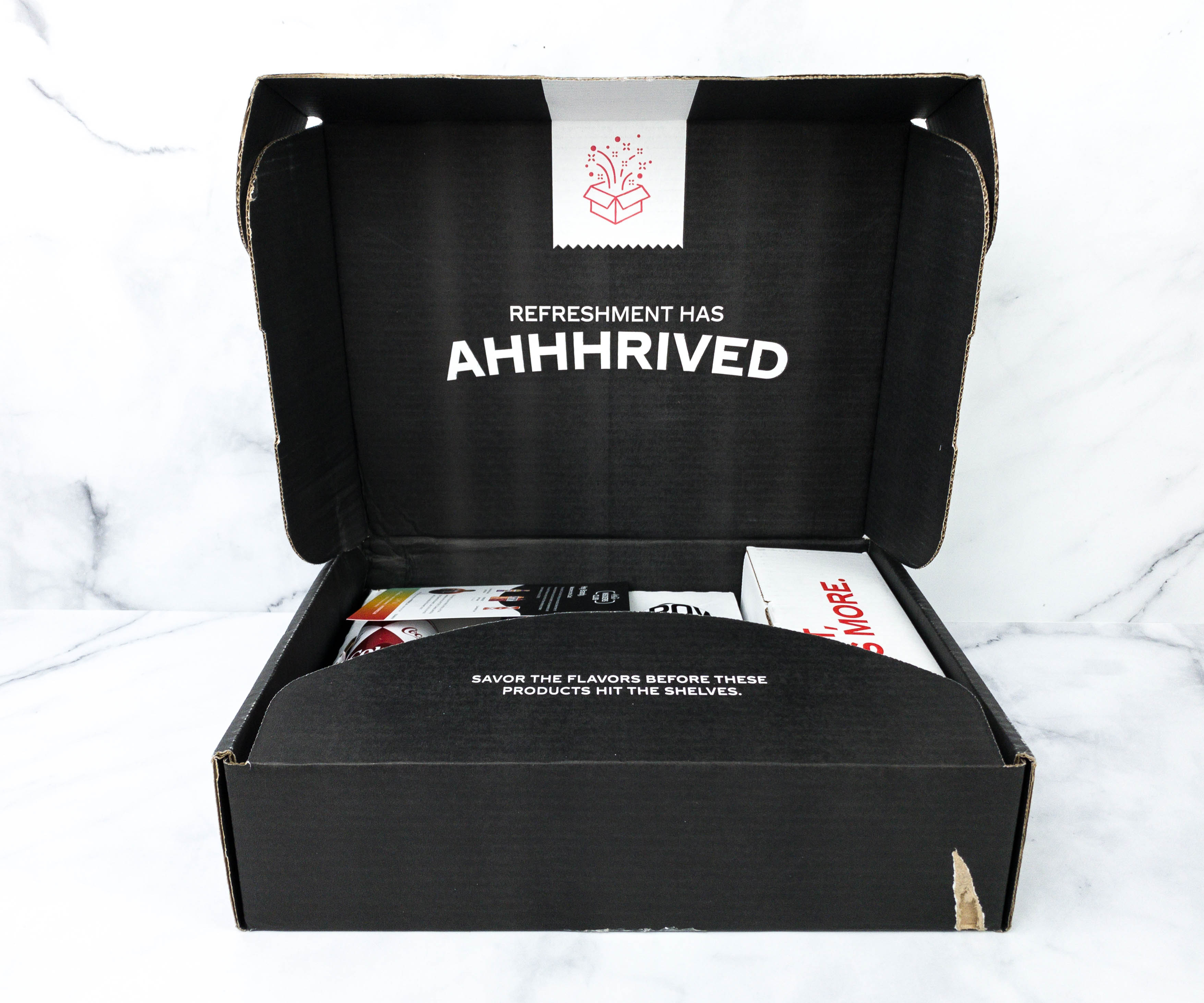 The interior of the box cover contains a note: "REFRESHMENT HAS AHHHRIVED!"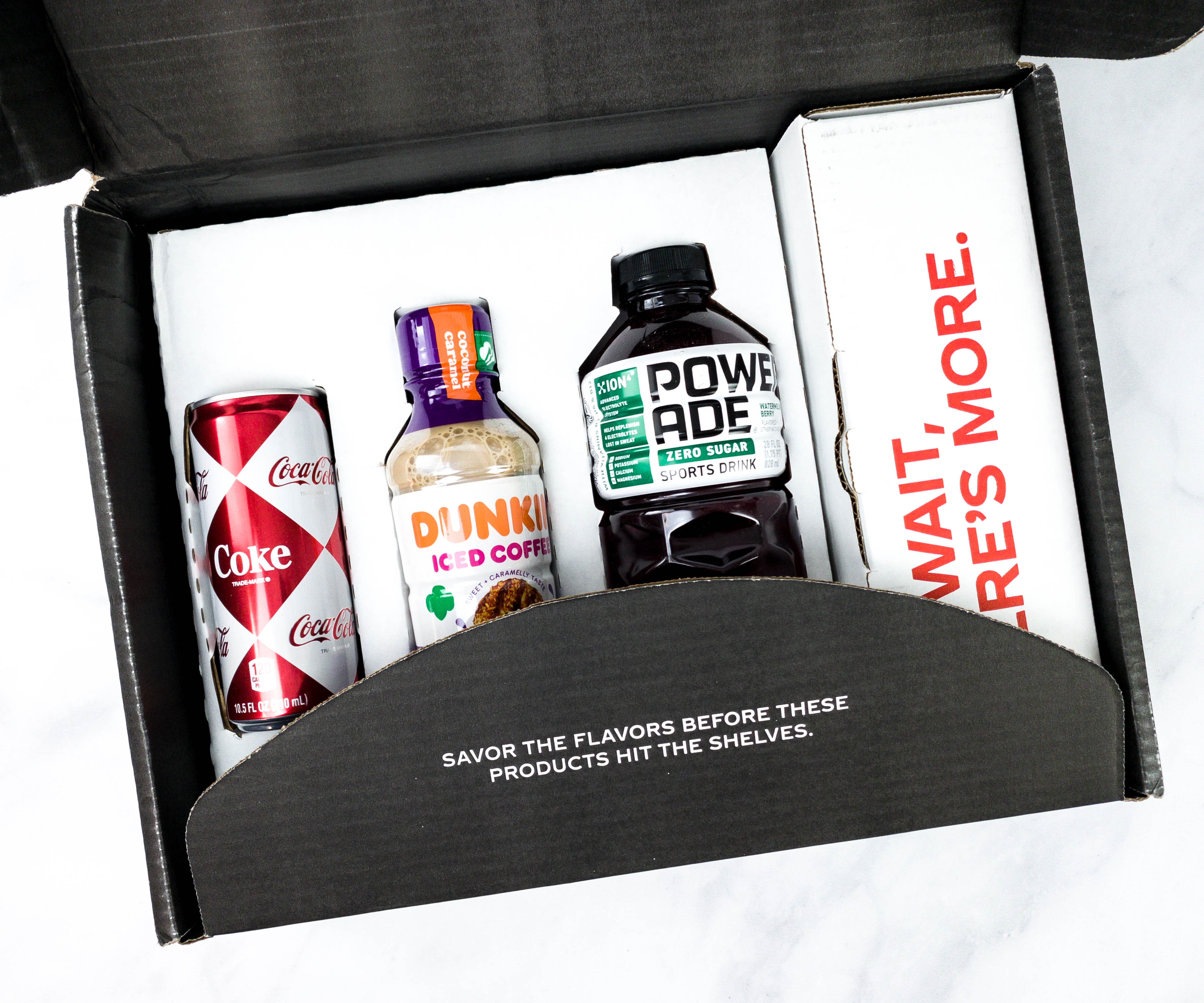 All the beverages were cradled in a customized carton case, making sure that they don't move around and spill during transit.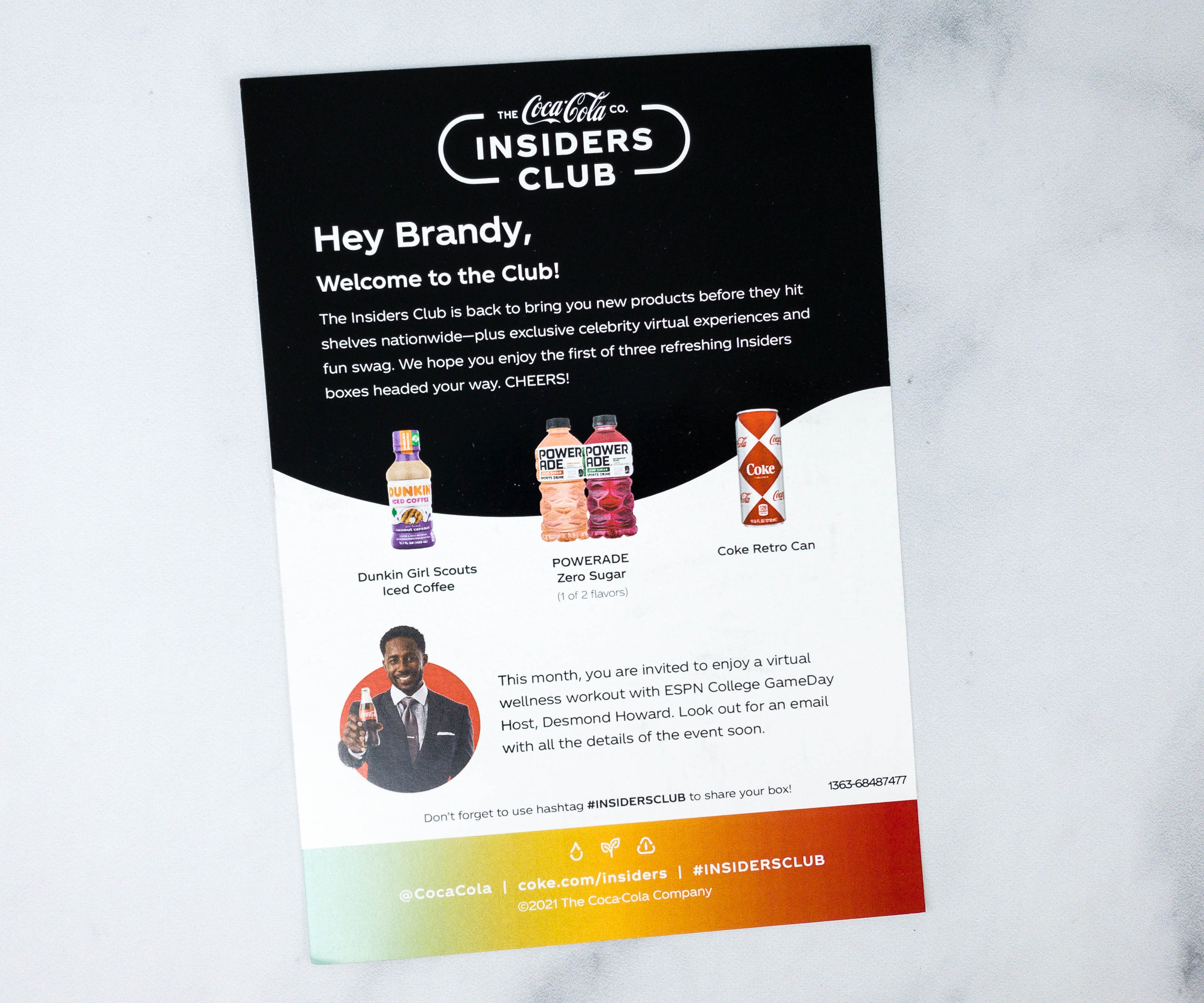 This box includes a card that contains information about the beverages, plus the featured celebrity of the month, Desmond Howard!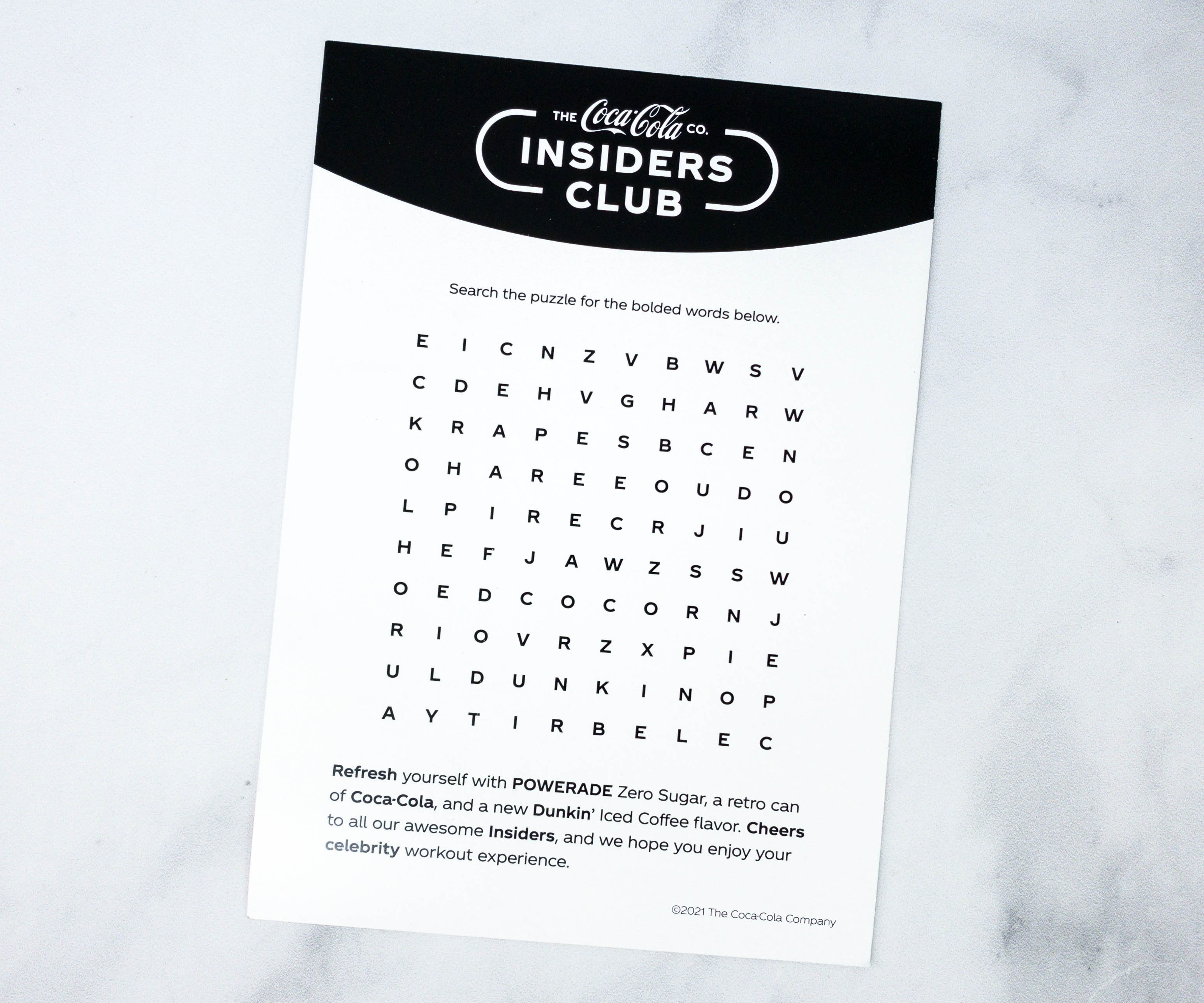 The back of the card features a fun puzzle!
Everything in my box!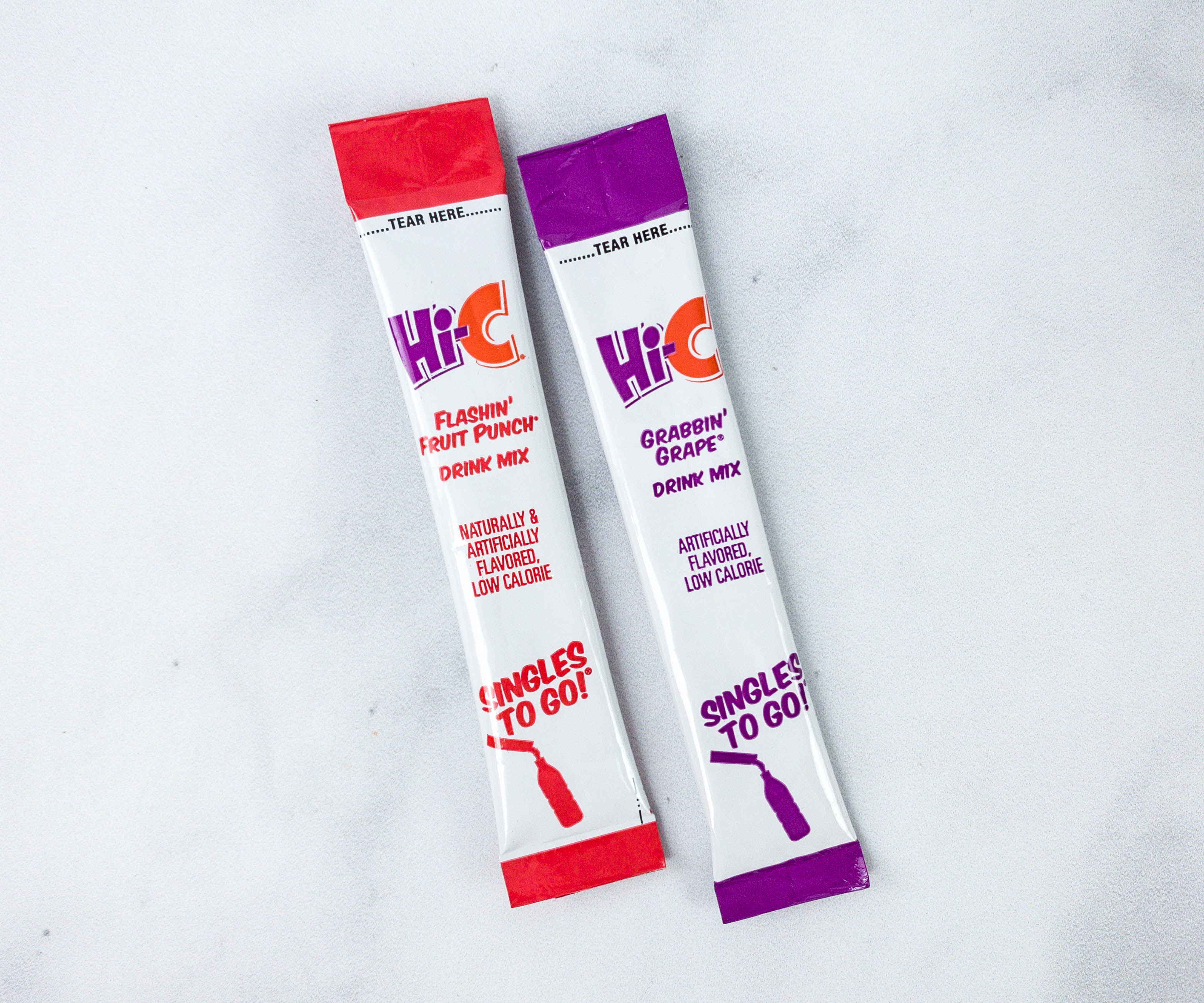 These powdered drink mixes from Hi-C are a great source of vitamin C. They are gluten-free, fat-free, with zero sugar and low calorie and sodium content!
Hi-C Flashin' Fruit Punch Drink Mix ($0.17) This mix is made with a well-balanced blend of orange and pineapple. Its flavors are refreshing!
Hi-C Grabbin' Grape Drink Mix ($0.17) The next mix is grape flavored. It's delicious and sweet!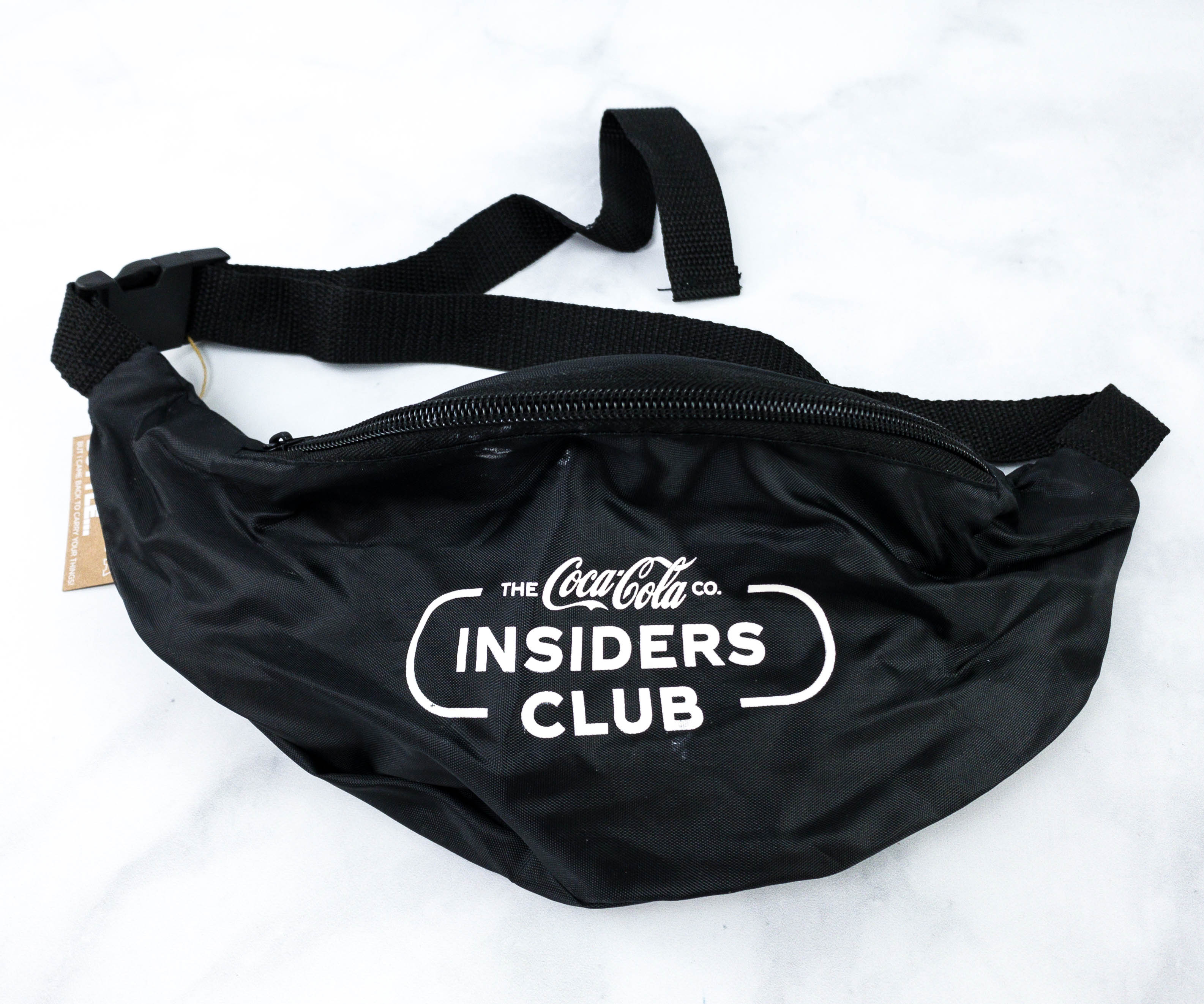 Fanny Pack. This month's box includes a black, limited-edition Coca-Cola Insiders Club waist bag made from polyester fabric with nylon straps.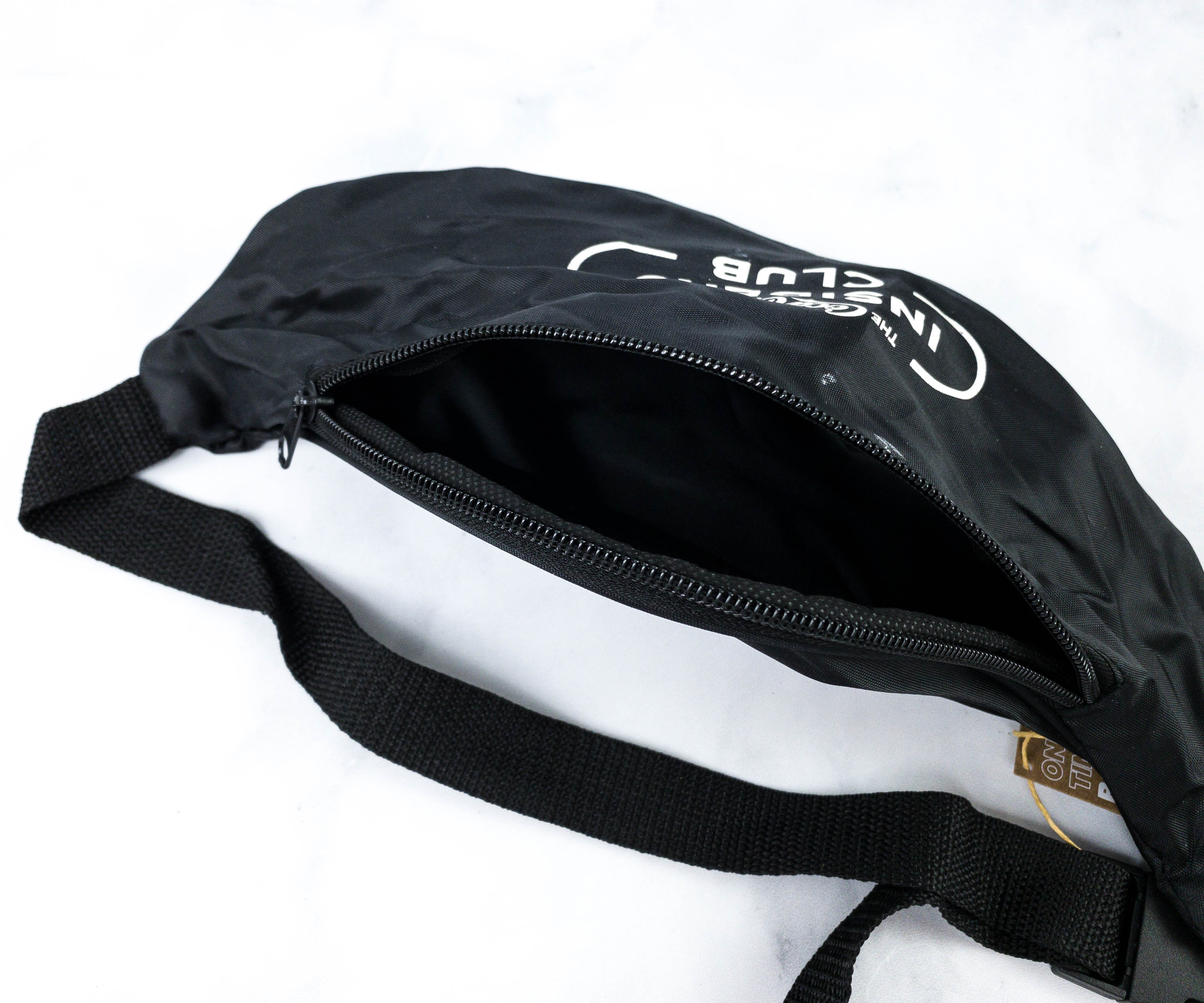 Printed in front of the bag is Coca-Cola's trademark logo. The interior of the bag is spacious enough to carry your gadgets, wallet, and even keys! It's a fun idea, but turned out kinda cheap.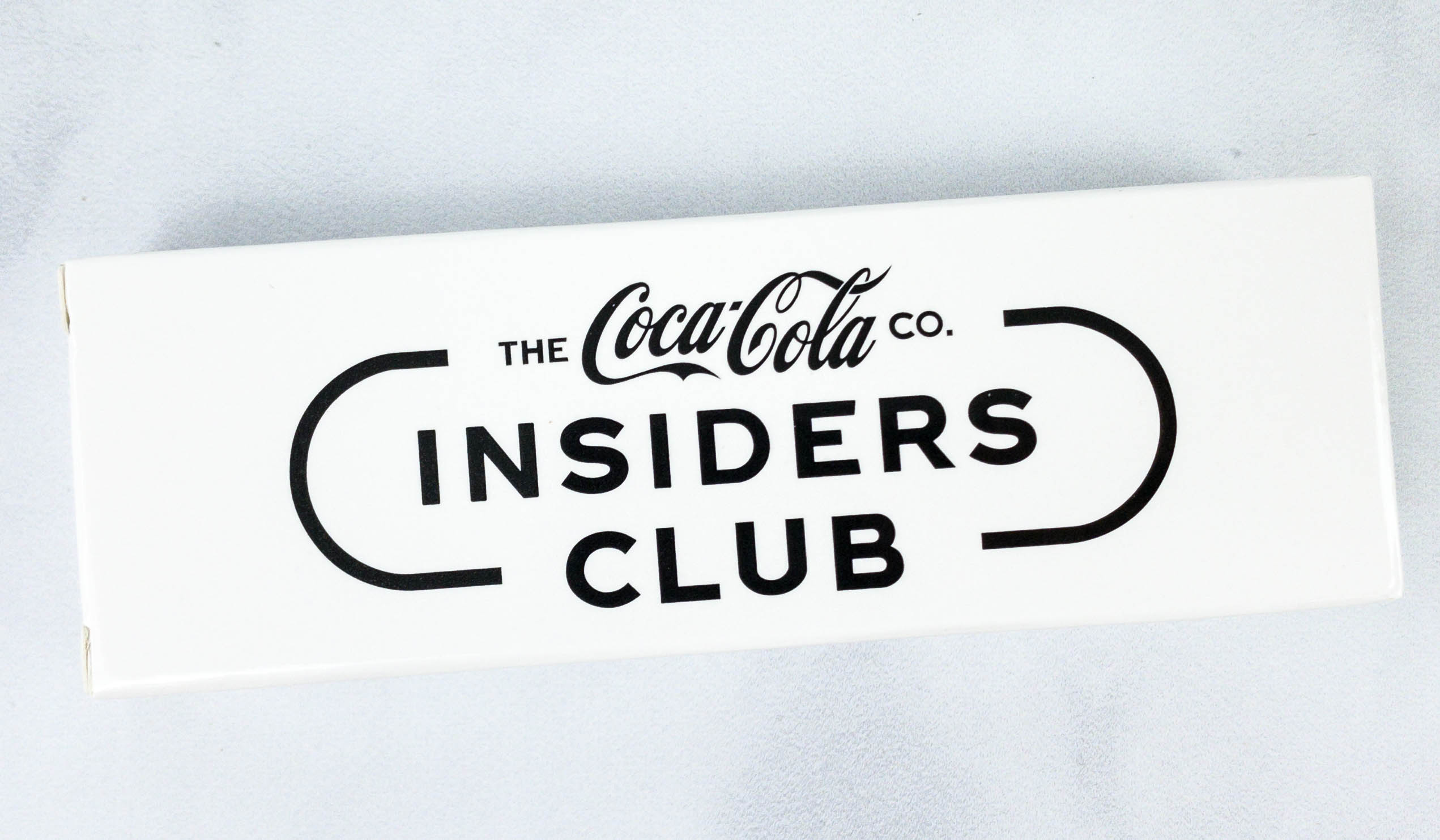 Playing Cards. Here's another exclusive item in the box, the Coco-Cola Insiders Club playing cards!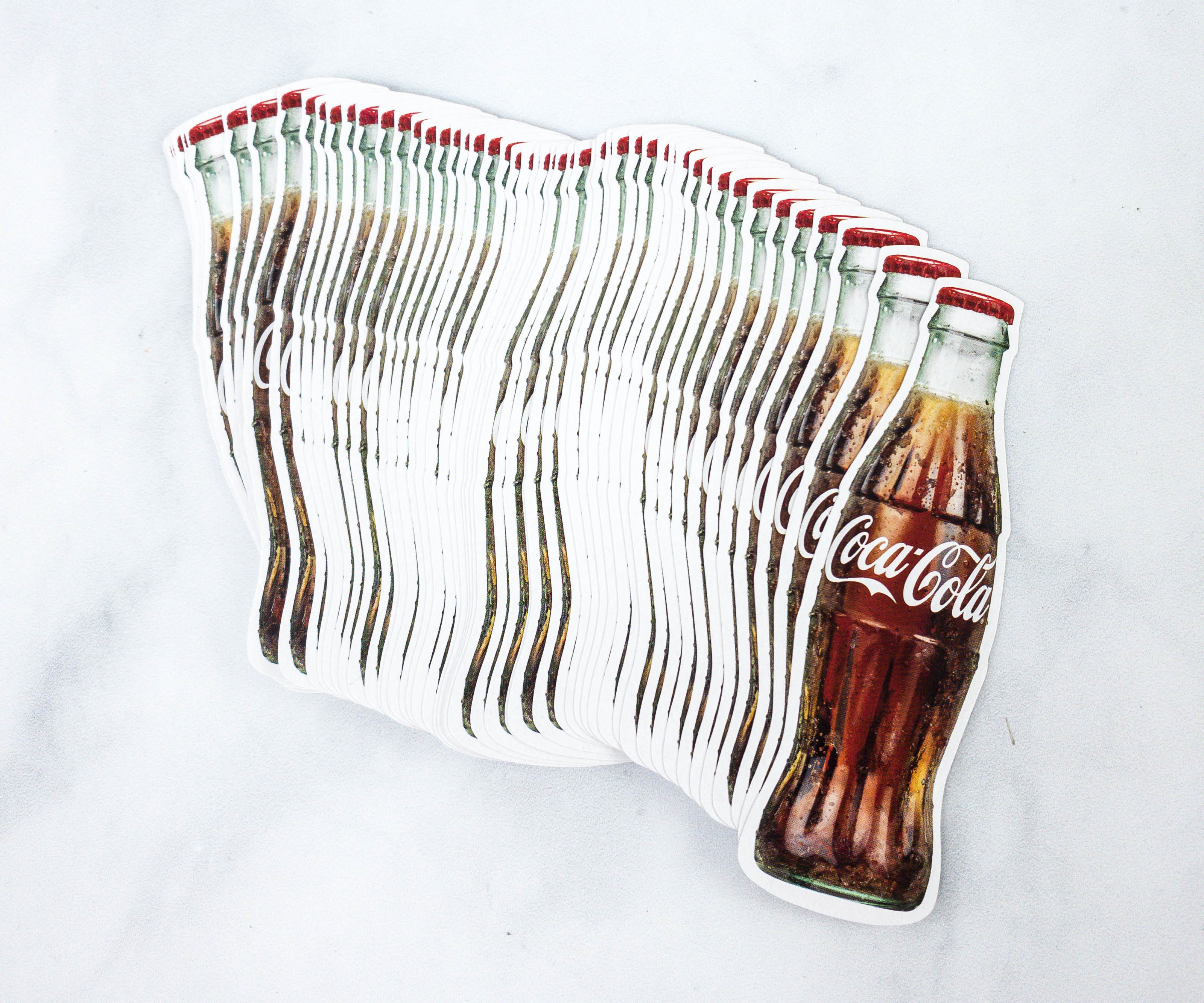 This is definitely not your ordinary deck of cards, as every piece is Coca Cola bottle-shaped!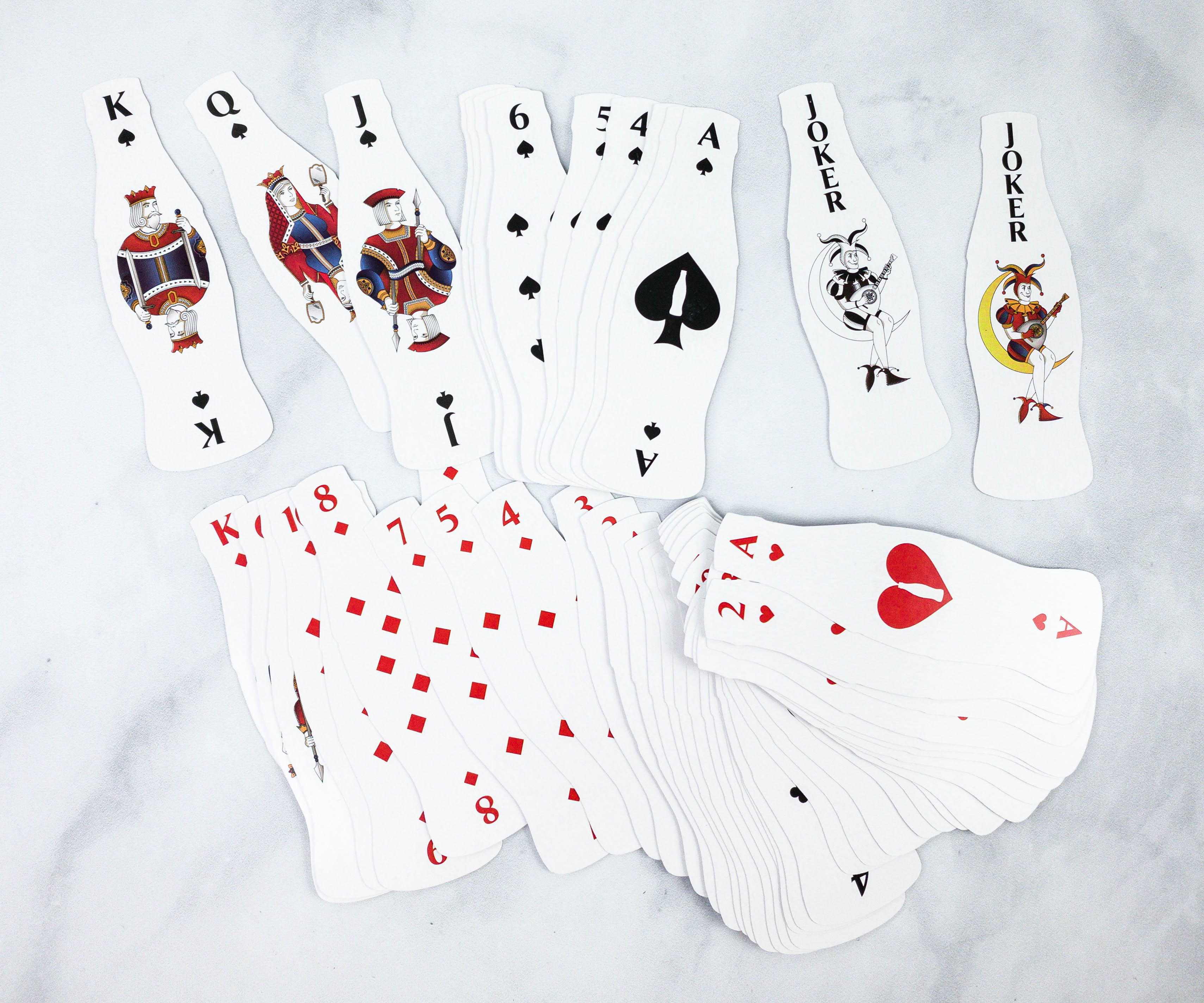 It's a 54-piece deck that contains 2-joker cards and 4-sets of Ace to King clubs, hearts, diamonds, and spades. I thought these were really fun and the slim design is good for playing on the go.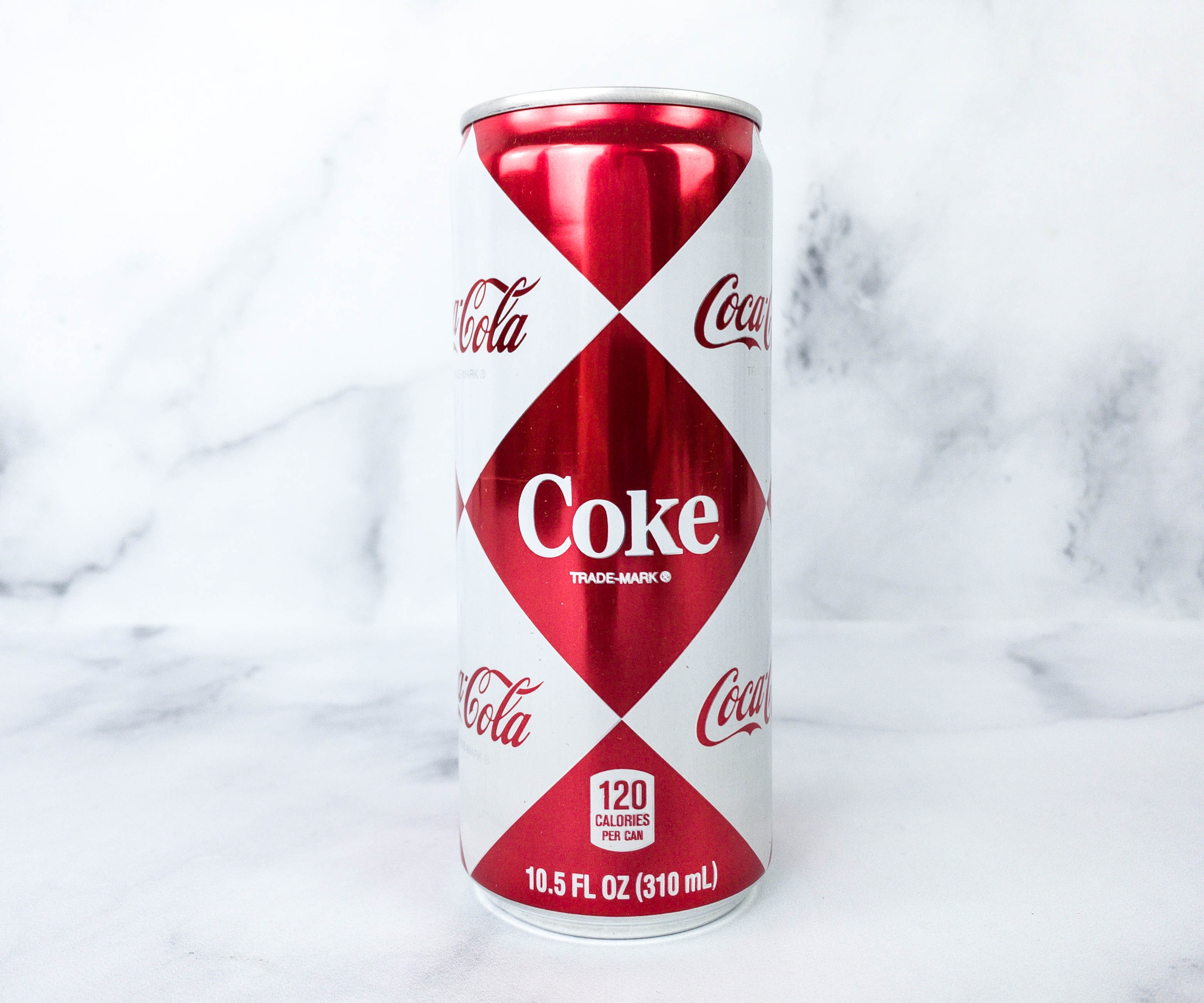 Coca-Cola Retro Can. Now, we're onto the drinks! The first beverage is the classic Coke that everybody loves. It's sweet and refreshing especially when cold. It also came in a can packaging featuring a retro design!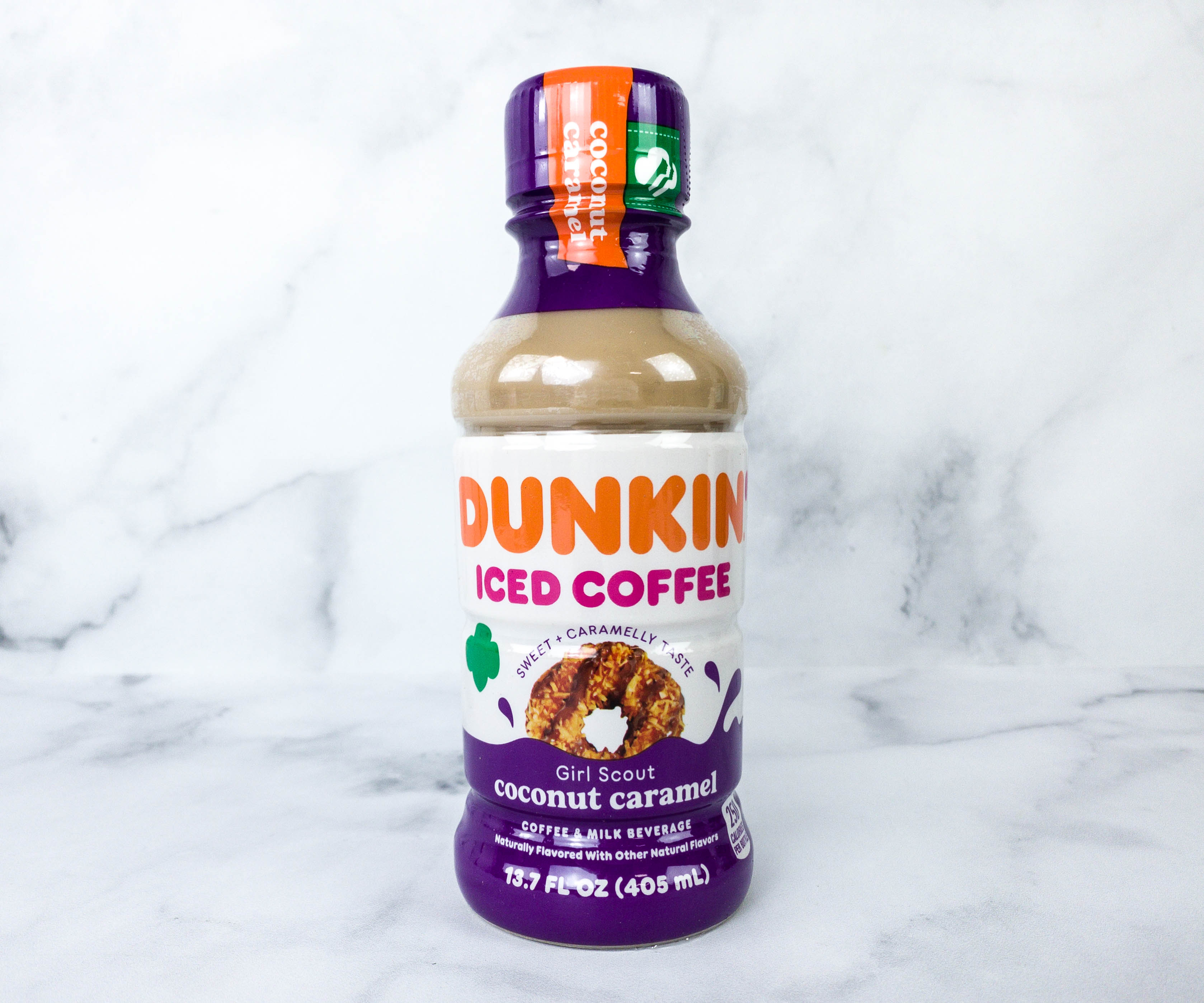 Dunkin Iced Coffee Coconut Caramel. This Dunkin iced coffee drink is the real deal! It features toasted coconut and creamy caramel cookie notes, inspired by the iconic coconut caramel Girl Scout cookies. Each sip is so rich and creamy! If you love caramel coffee or you prefer your coffee sweet, this one is for you. Yay for Dunkies.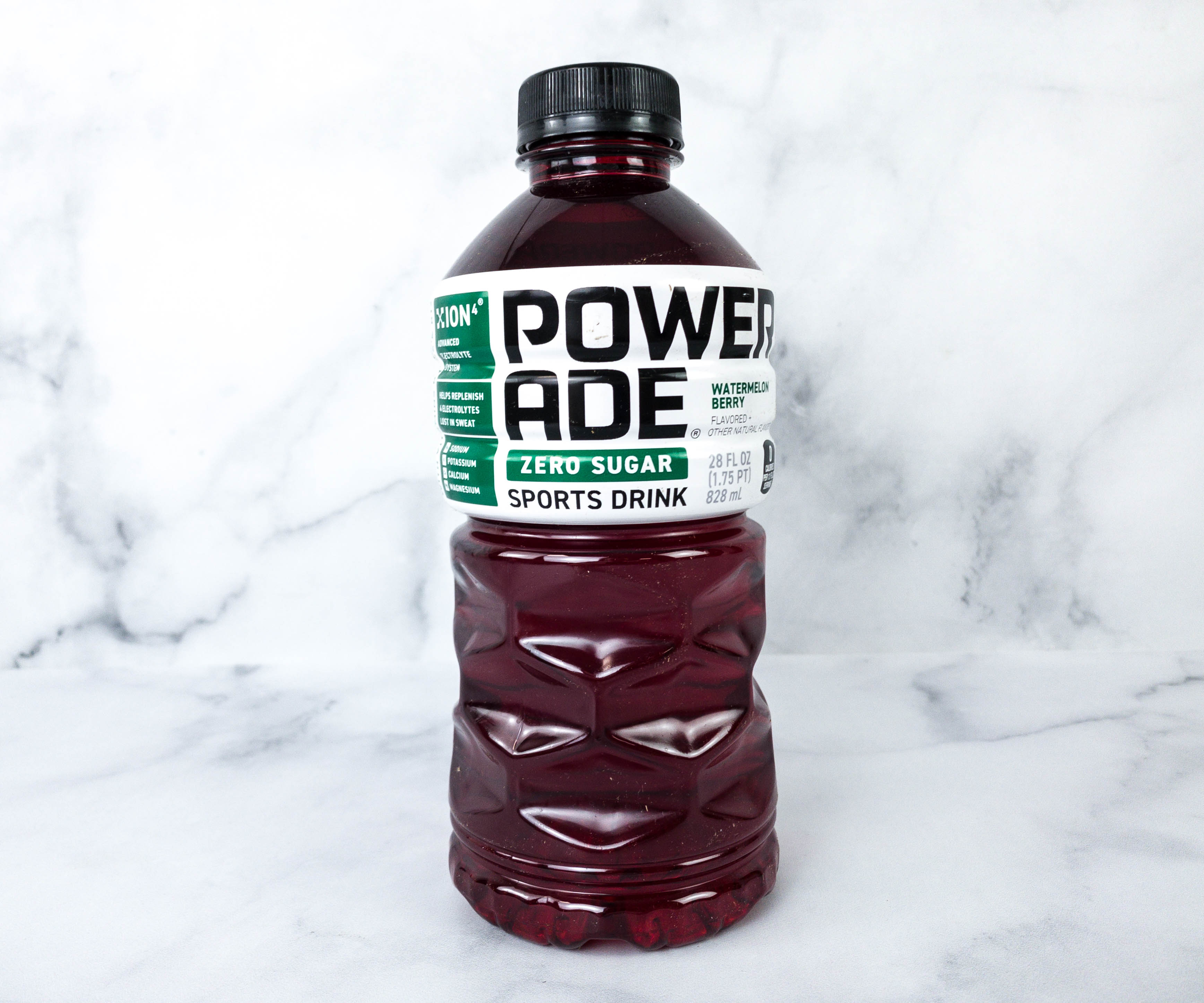 Powerade Zero Sugar Sports Drink. This new version of Powerade contains the same rehydrating power sourced from unique ION 4 Advanced Electrolyte System that helps replenish the four electrolytes you lose when sweating. I received it in Watermelon Berry flavor and I love how fruity it is. This makes an ideal post-workout drink. It contains zero sugar as well.
Not all subscribers received this next bit, but we thought we'd include it in this review: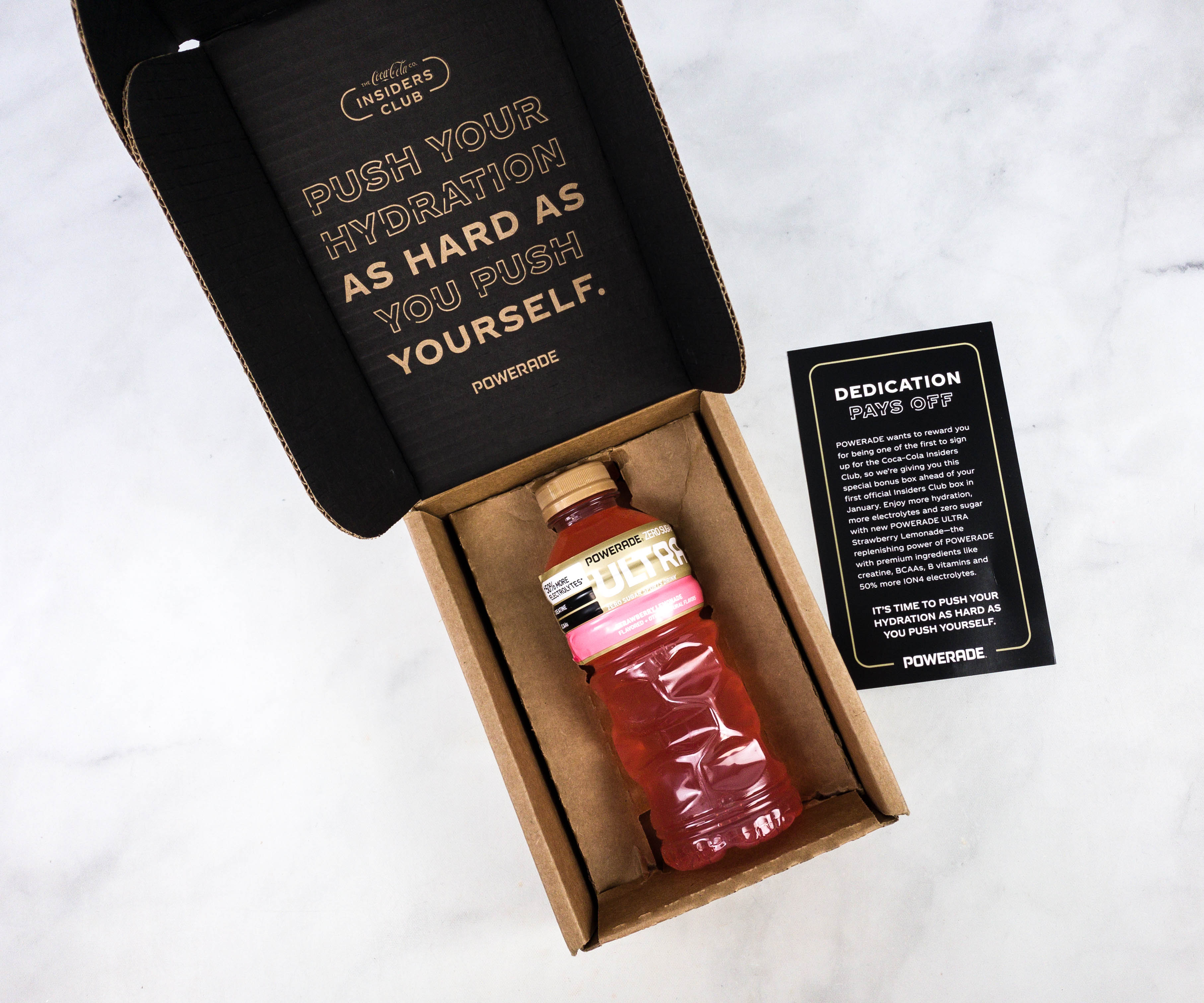 Powerade Zero Sugar Ultra Strawberry Lemonade Sports Drink. Before the main box arrived, we were treated with an extra bev – the Strawberry Lemonade version of the drink above.  It probably went to the first 500 subscribers or so, we're not sure why we got it, but we were happy to score it!
My first box from Coca-Cola Insiders Club is pretty good! It's a curation of Coca-Cola products and merchandise, including some limited edition and exclusive ones. My favorite is none other than the Dunkin iced coffee with flavors inspired by Girl Scout cookies. I love coffee, including ready-to-drink coffees like this one and I'm glad it didn't disappoint. It's smooth, creamy, and sweet, making it a great pick-me-up any time of the day. The belt bag is okay, and the Coca-Cola bottle-shaped deck makes a great collector's item. This is definitely a fun subscription for Coca-Cola fans, especially those who would like to get the first dibs on newest products and fun merch.
What do you think of this month's box?
Visit Coca-Cola Insiders Club to subscribe or find out more!