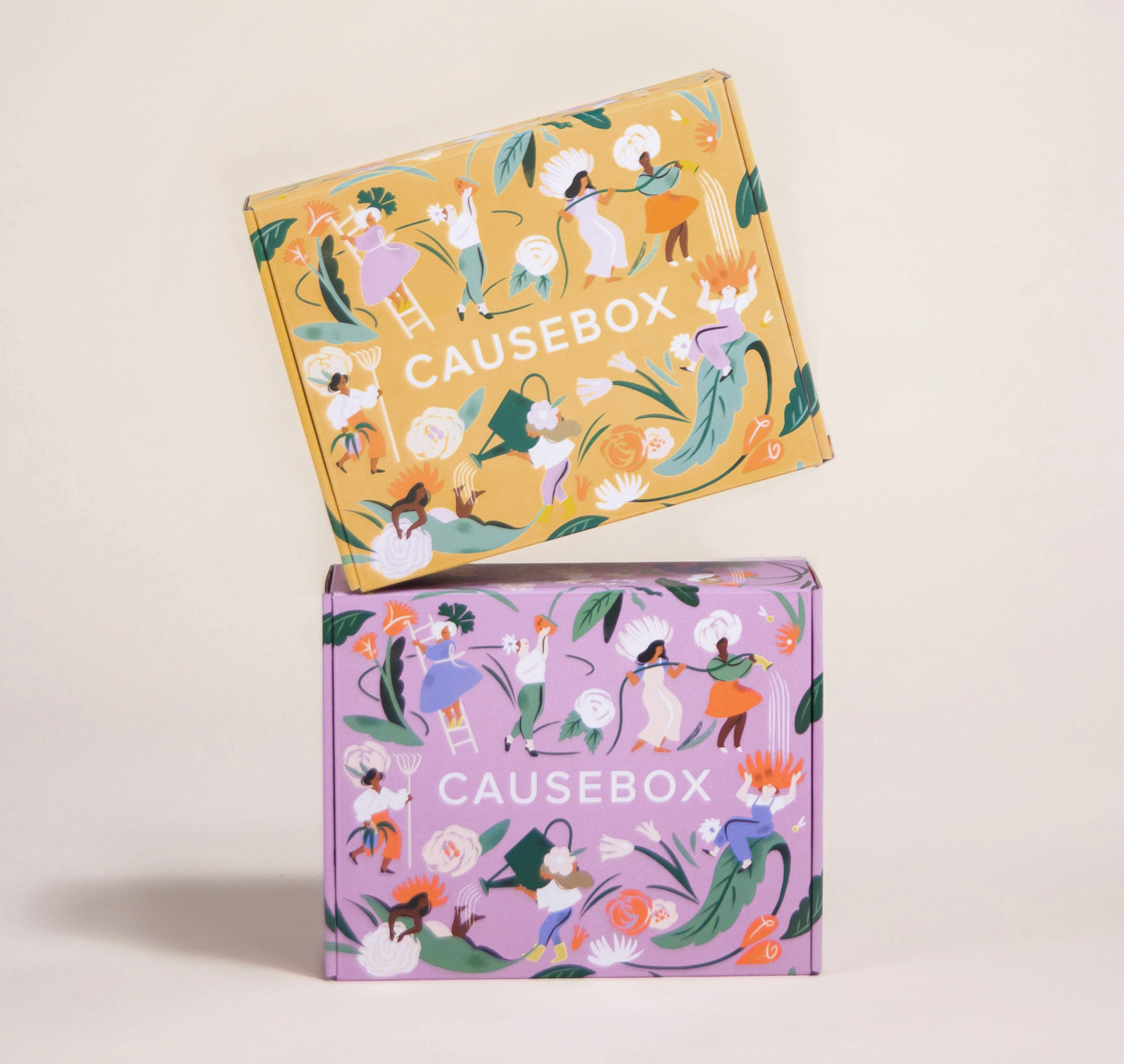 The CAUSEBOX Spring 2021 Box is available to preorder now! No spoilers yet, but soon!
Celebrate the little joys, revel in new beginnings, savor the spring-time sunshine, and make the world a better place. Yep, the spring curation helps you do all that and more. Up to a $325 value for just $49.95.
DEAL: Save 20% ($10.99) on your first box when you use this link and coupon code SPR20!
If you sign up for an Annual Membership, you will be able to customize your box and save an additional $20 on your membership for the year! No spoilers yet for the Winter CAUSEBOX, be sure to grab a notification to get them:
And the designer for the Spring 2021 box:
Meet Charlotte Molas. An illustrator who splits her time between Paris and Biarritz, Charlotte's whimsical creations feel both modern and timeless, as if the playful aesthetic of childhood favorites grew into a sophisticated Parisienne, cheekiness and wit intact.

With her whimsical and sophisticated touch, the talented Charlotte Molas effortlessly brought the essence of the season of growth and play to life through the Spring Box artwork. Women dance across the box, planting, watering, pruning, and working together, entwined in nature. As they tend to the garden on the outside of the box, spring arrives in full bloom on the inside.
 Every box comes with a 5″ x 7″ Art Print designed exclusively for the CAUSEBOX community!
More about CAUSEBOX:
We have two goals. To build a community of women who support women, and to help you discover products that are ethical and sustainable.
CAUSEBOX is a quarterly subscription box curated with socially conscious products for women. In each box, you'll receive 5-8 seasonal lifestyle products that are focused on ethical and sustainable production, donate a percentage of profits to charity, or aim to inspire and empower others.
Seasonal Surprises Receive exclusive products that give back, every three months.
Perks for Annual Subscribers Personalize the products in your box each season, and discover more in the curated members-only shop.
Make a Difference CAUSEBOX curates products that are making the world better. They've created a community that cares about people and the planet.