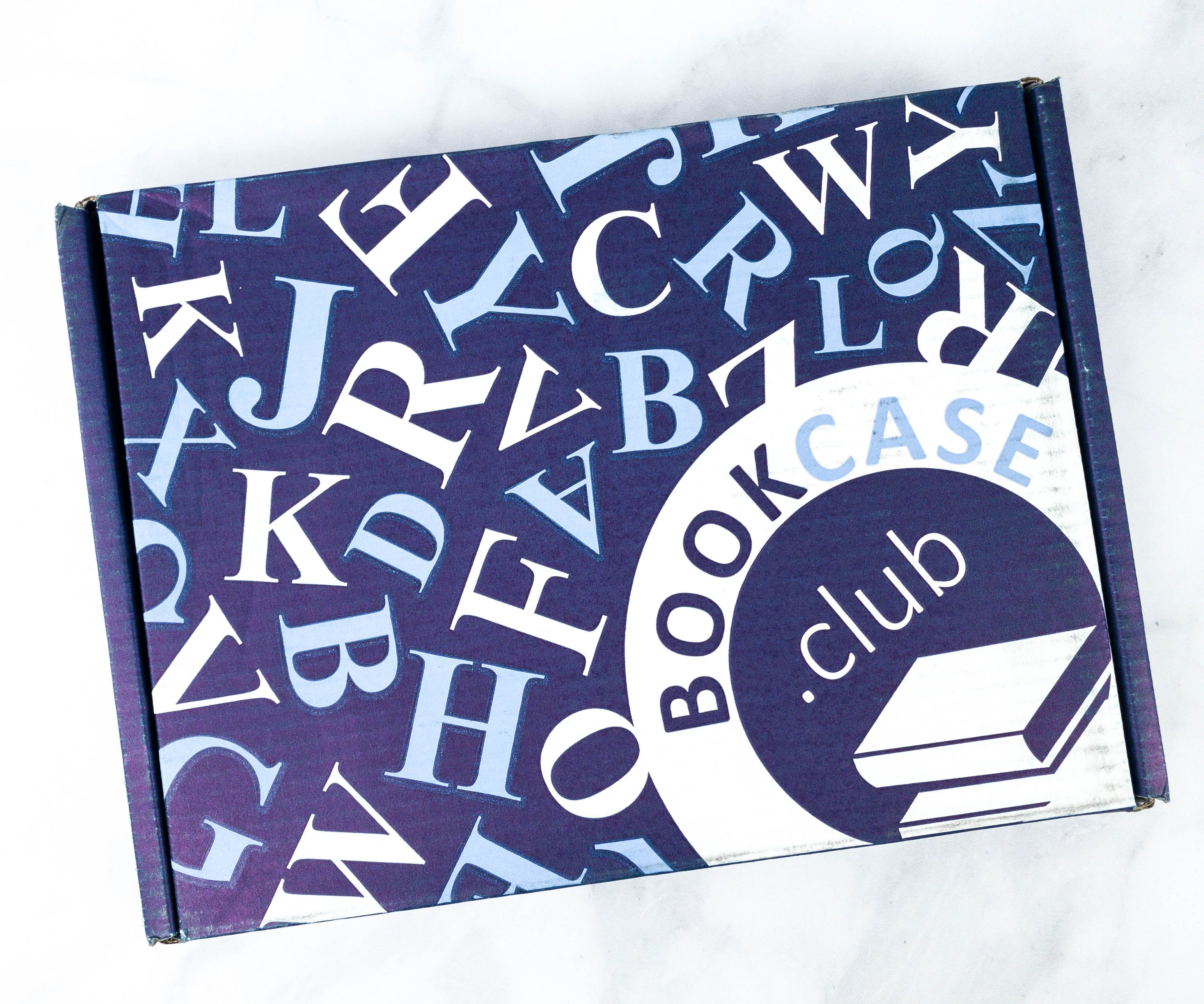 BookCase.Club is a monthly book subscription box offering different genres: Children's, Young Adult, Mystery/Thriller, Sci-Fi/Fantasy, Romance, and Historical/New Age/Contemporary Fiction. Each box contains 2 hand-picked books, except for the Children's box, which includes 3 books. It costs $9.99 per month, making it one of the most inexpensive book subscriptions out there.
This is the review of Thrill Seeker Case, which is all about Mystery/Thriller.
DEAL: Save 50% on your first month! Use coupon code HELLOSUB501M. OR Get 10% off your entire order! Use coupon code HELLOSUB10.
When you sign up, you'll pick the genre.
They encourage us to take pictures and share them on social media using #BCCUnboxing. The books were wrapped with light blue tissue paper.
This month's Thriller Seeker book picks are The Dead Girl in 2A by Carter Wilson and The Better Sister by Alafair Burke.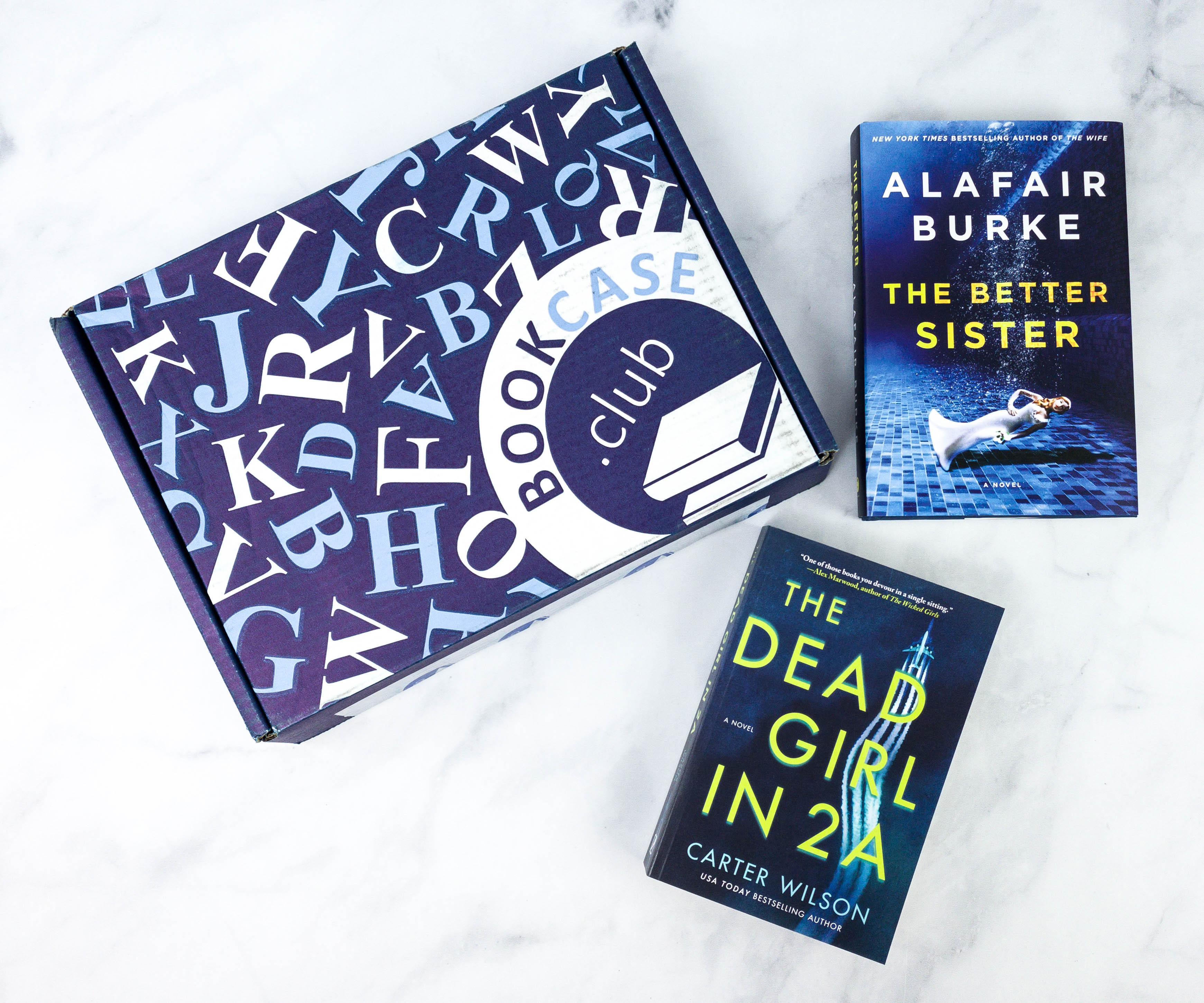 Everything in my box!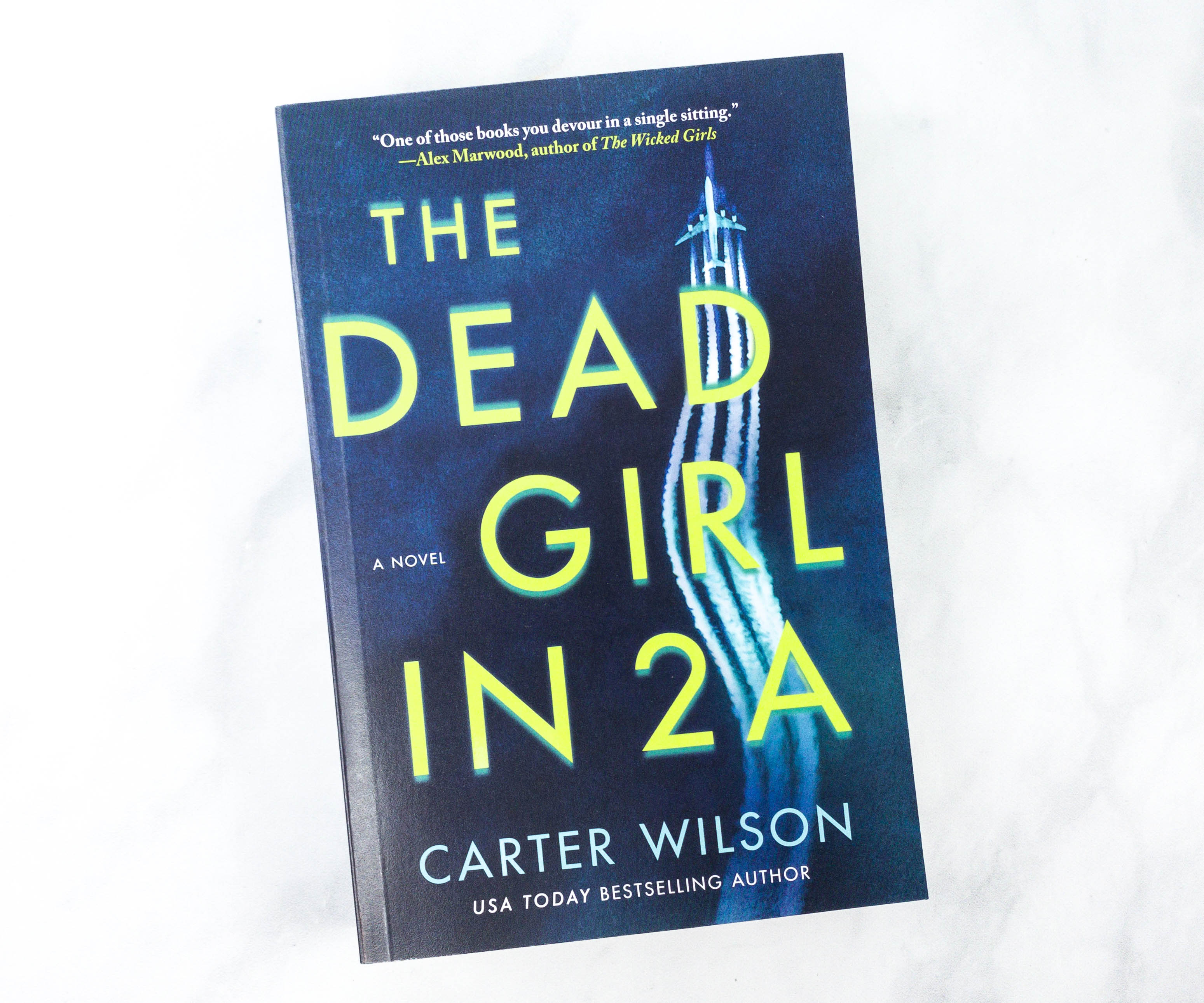 The Dead Girl in 2A by Carter Wilson ($10.29)
WINNER–2020 Colorado Book Award (Thriller)

FINALIST–MPIBA Reading the West Award (Adult Fiction)
This flight will take them somewhere they never expected to go

Jack Buchanan knows the woman sitting next to him on his business flight to Denver―he just can't figure out how he knows her. Clara Stowe isn't in Jake's line of work and didn't go to college with him. They have nearly nothing in common apart from a deep and shared certainty that they've met before. As their airplane conversation deepens, both struggle to figure out what circumstances could have possibly brought them together. Then, in a revelation that sends Jake reeling, Clara admits she's traveling to the Colorado mountains to kill herself, and she disappears into the crowded airport immediately after landing.

The Dead Girl in 2A is the story of what happens to Jake and Clara after they get off that plane, and the manipulative figure who has brought them together decades after they first met. Intensely creepy, beautifully written, and full of Carter Wilson's signature whom-can-you-trust paranoia, this is a psychological thriller unlike any you've read before.
The back of the book shows the synopsis. It's quite intriguing!
The story begins to unfold after Jake Buchannan, a writer, and Clara Stowe, the girl in seat 2A, get off the plane. I can't put the book down because it leaves me asking what's going to happen next. It kept me wondering how the characters, Jake and Clara, are related to each other.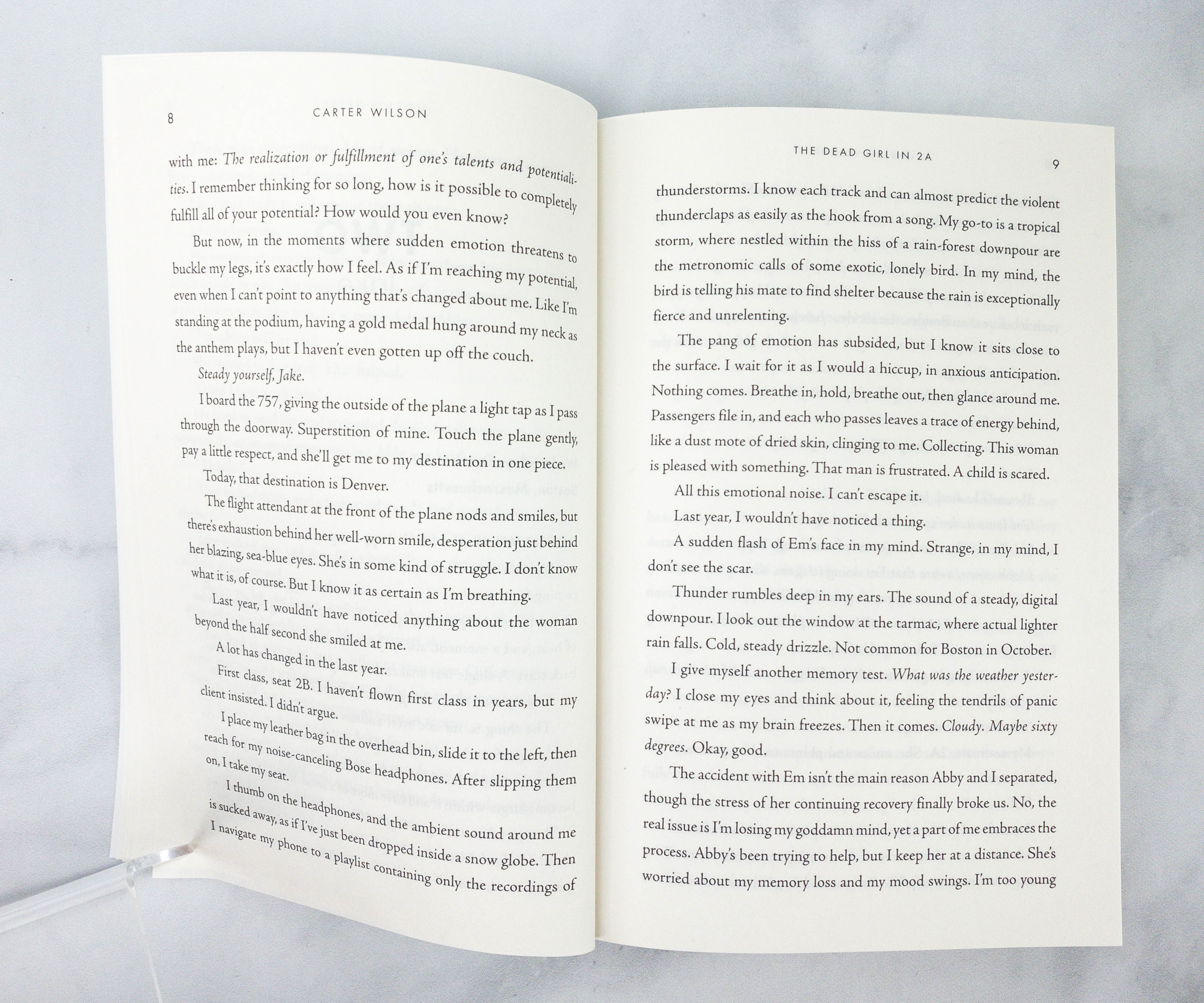 This story had me turning every page to get to the very end. I love the story's twist of events, and I find it captivating! There's a lot for you to take in, so prepare yourself.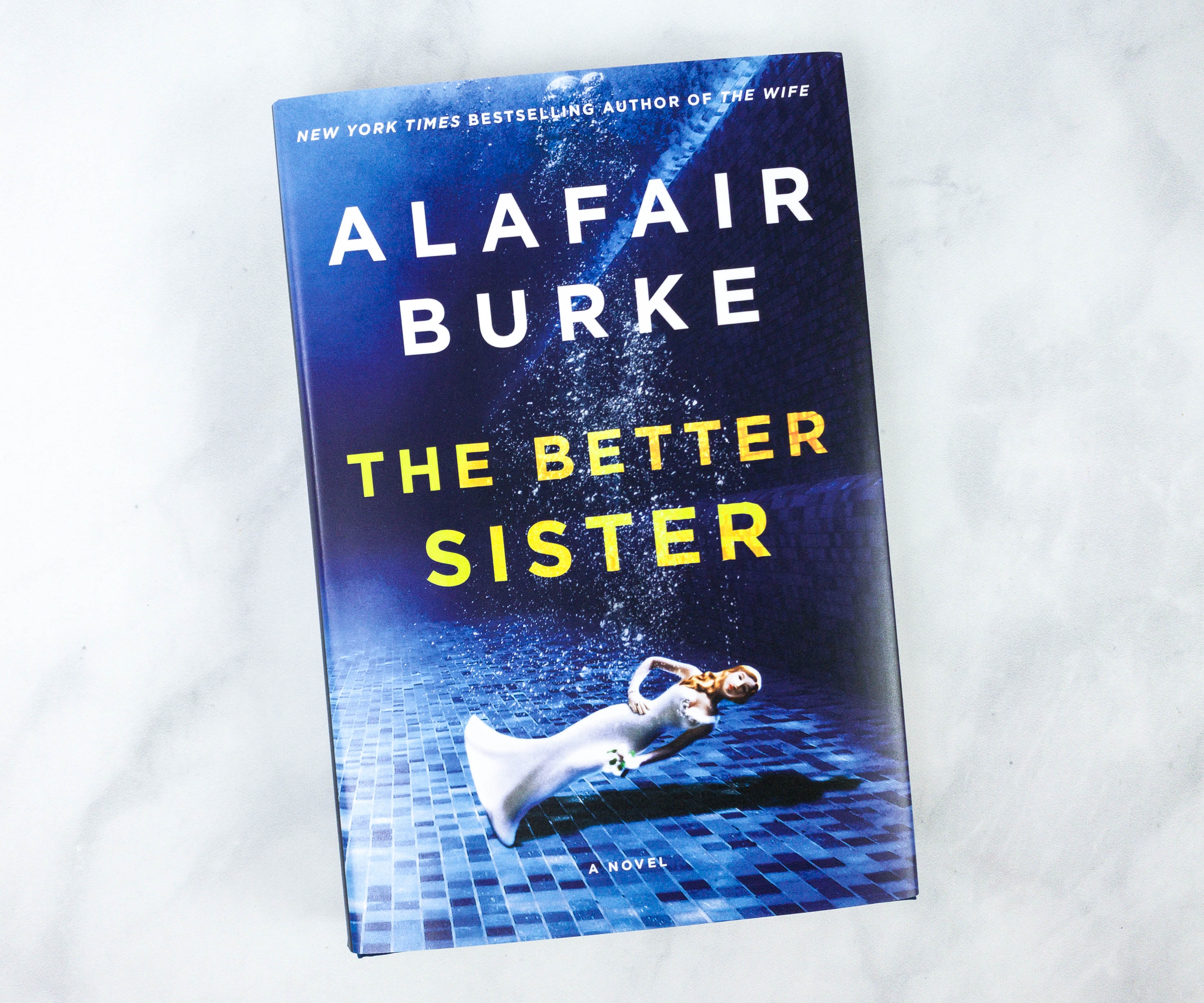 The Better Sister by Alafair Burke ($17.89)
A Best Book of the Year: Washington Post, Sun Sentinel

From Alafair Burke—New York Times bestselling author of the runaway hit, The Wife— comes another twisty tale of domestic noir. When a prominent Manhattan lawyer is murdered, two estranged sisters—one the dead man's widow, the other his ex—must set aside mistrust and old resentments … but can they escape their past?

Keep your enemies close and your sister closer.

Though Chloe was the younger of the two Taylor sisters, she always seemed to be the one in charge. She was the honor roll student with big dreams and an even bigger work ethic. Nicky—always restless and more than a little reckless—was the opposite of her ambitious little sister. She floated from job to job and man to man, and stayed close to home in Cleveland.

For a while, it seemed that both sisters had found happiness. Chloe earned a scholarship to an Ivy League school and moved to New York City, where she landed a coveted publishing job. Nicky married promising young attorney Adam Macintosh and gave birth to a baby boy they named Ethan. The Taylor sisters became virtual strangers.

Now, more than fifteen years later, their lives are drastically different—and Chloe is married to Adam. When he's murdered by an intruder at the couple's East Hampton beach house, Chloe reluctantly allows her teenage stepson's biological mother—her estranged sister, Nicky—back into her life. But when the police begin to treat Ethan as a suspect in his father's death, the two sisters are forced to unite . . . and to confront the truth behind family secrets they have tried to bury in the past.
This is another story from the New York Times bestselling author of crime novels, Alafair Burke. The book's back cover contains great reviews!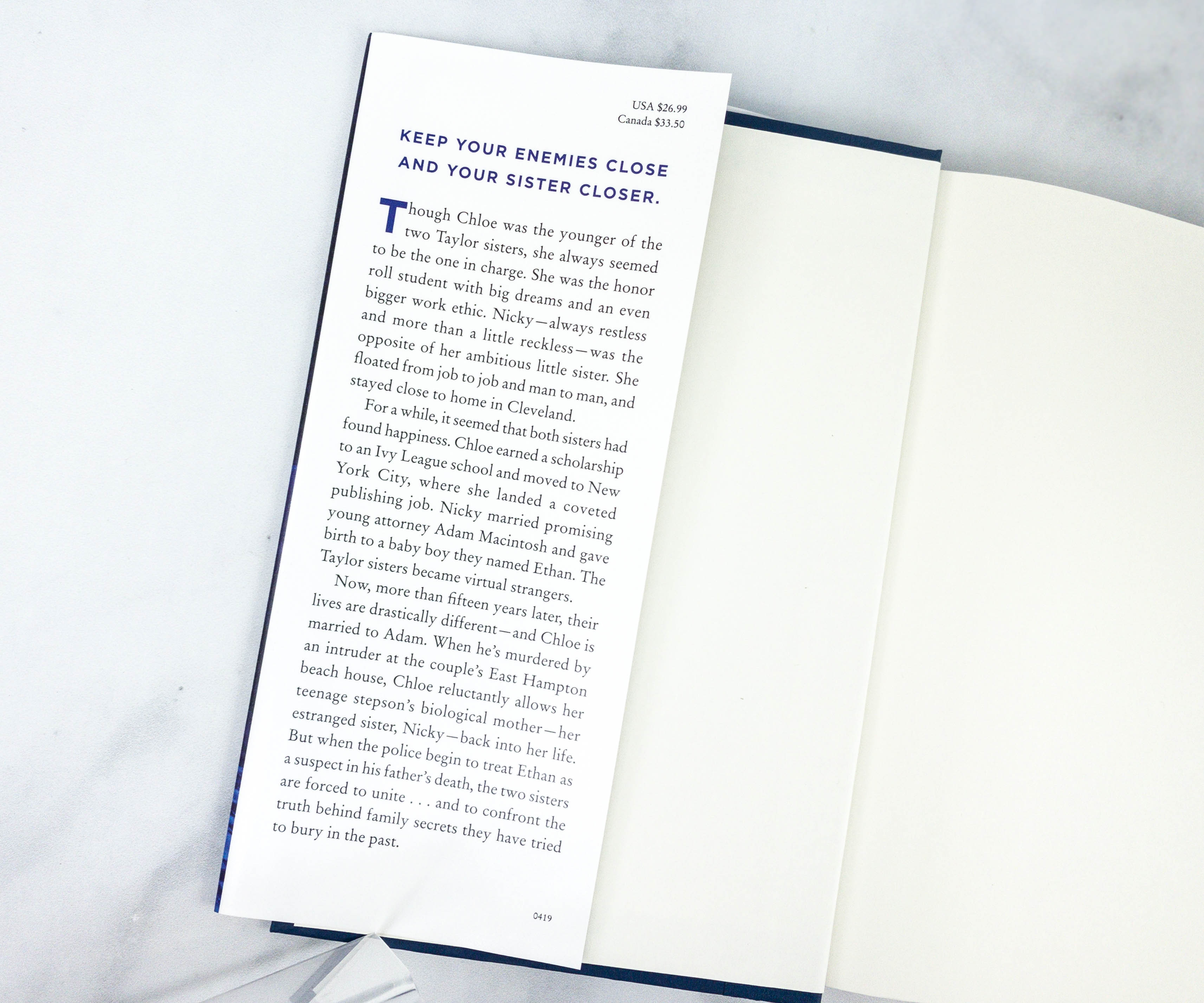 The synopsis is printed on the inside flap of the dust jacket. The phrase "Keep your enemies close and your sister closer" lured me into reading the book right away.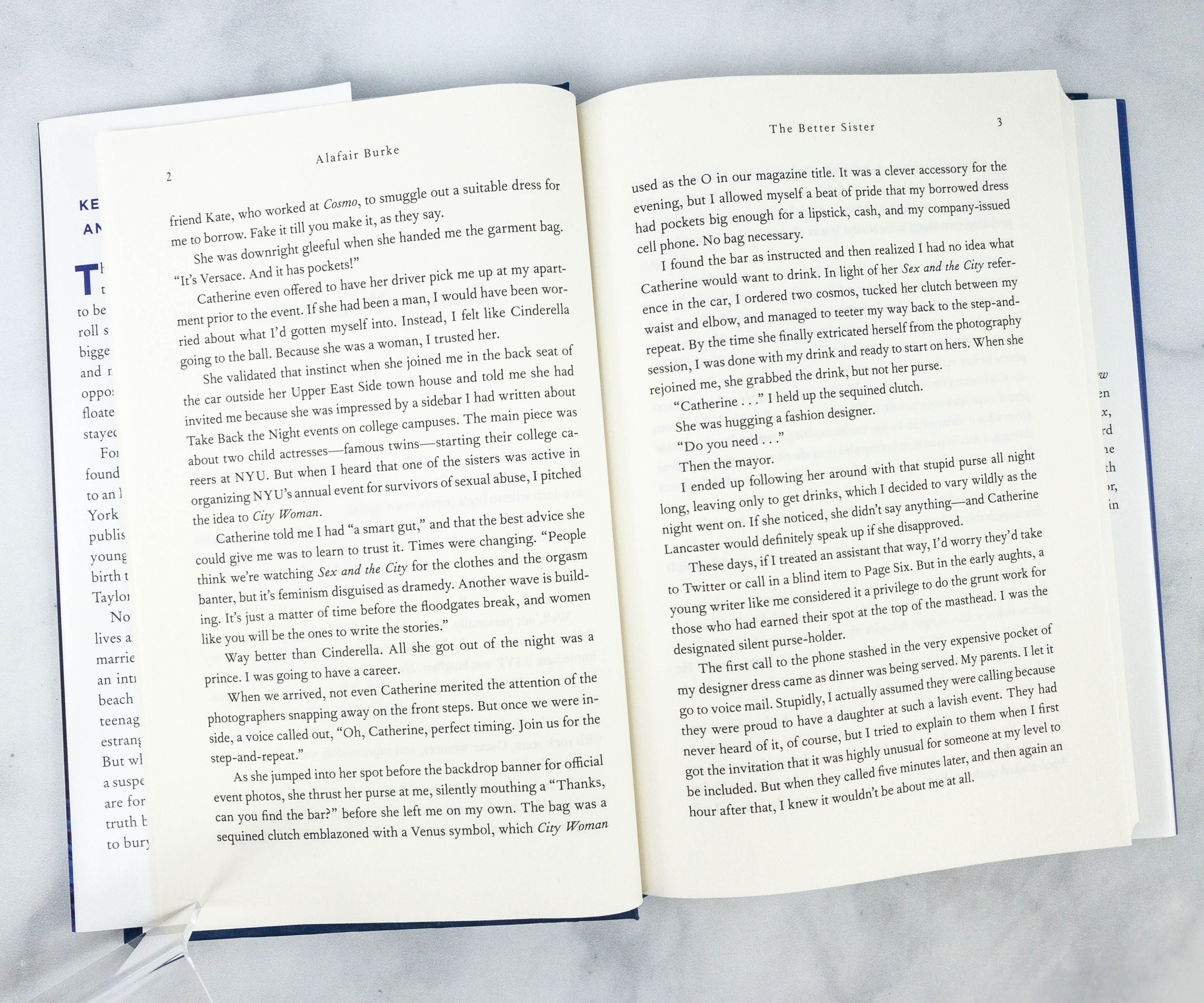 The story focuses primarily on the lives of two opposite sisters, Chloe and Nicky. It deepens when Chloe's husband, Adam – who was Nicky's former husband, was murdered at their home. With the son being the primary suspect, the sisters settle their differences to face the truth.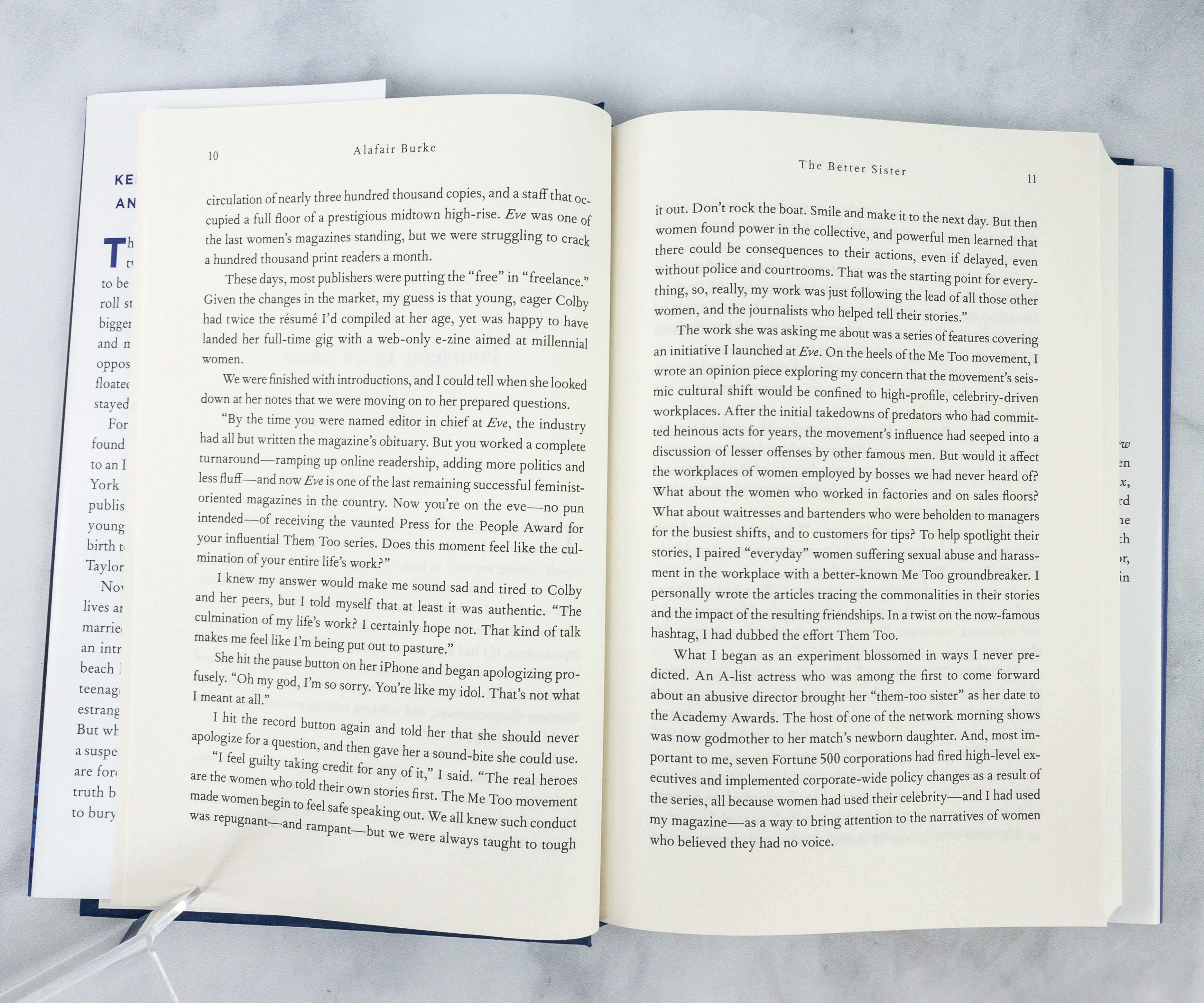 Secrets and twists come out as you read the story. This novel had me turning every page to see who the culprit is! The plot is interesting, and I enjoyed reading every bit of it.
BookCase.Club is a great subscription for bookworms! They send 2 books in each box, making sure that you won't run out of good reads. This month's Thriller Seeker Case left me rapidly turning pages! Both books are psychological mysteries, but the first book has a hint of sci-fi. They are well-written, and they both have a fair share of twists and turns. In case you're not into mystery/sci-fi, there are other genres available and you can even switch between genres monthly! Talk about flexibility and convenience!
What did you think of this month's choices? Have you tried any of the BookCase.Club subscriptions?