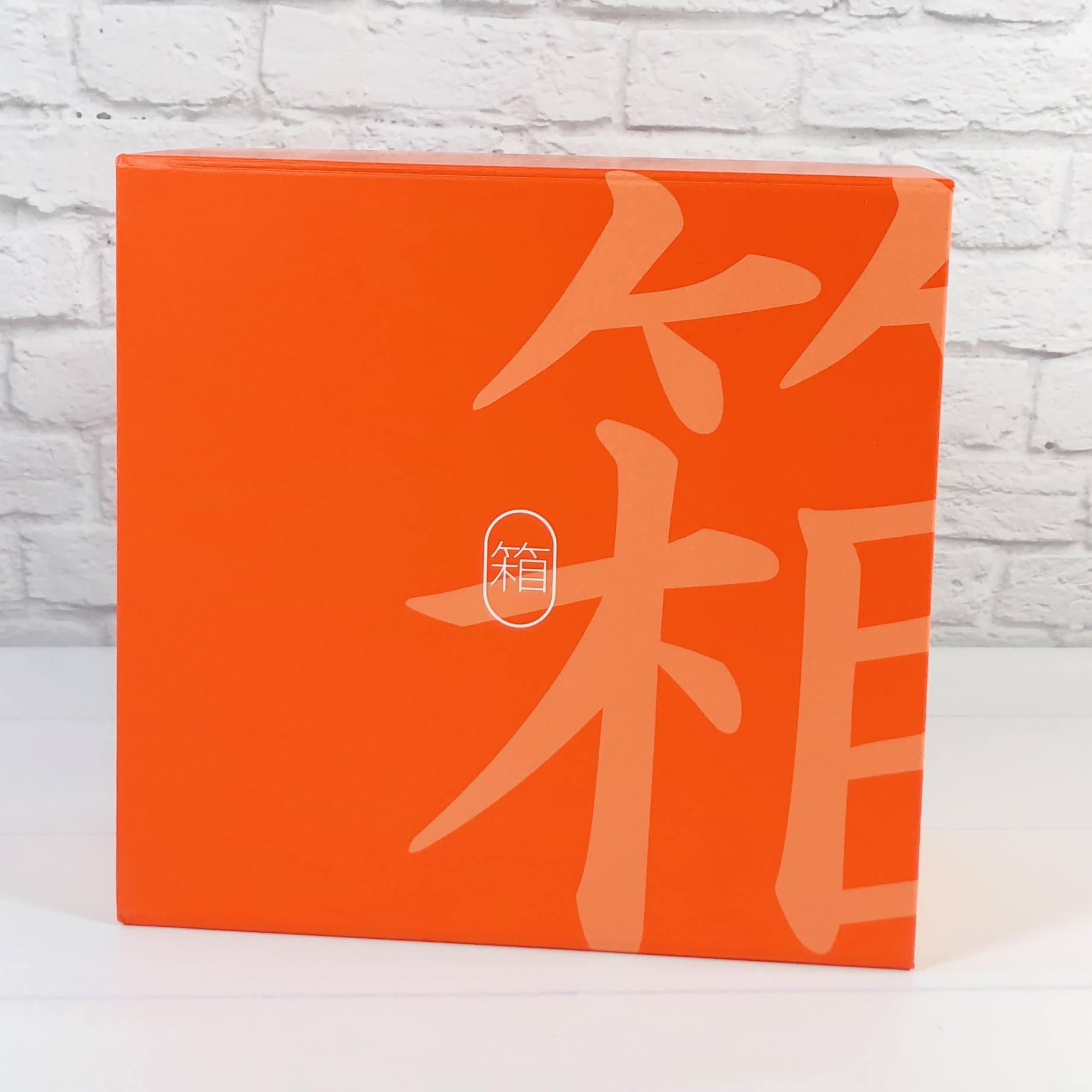 Bokksu is a premium snack box that features authentic Japanese snacks, as well as a tea pairing to go with it. There are two levels to choose from: Classic Bokksu ($44.99 USD) includes an assortment of 20-25 premium Japanese snacks and a tea pairing; Tasting Bokksu ($29.99 USD) includes 10-14 premium Japanese snacks and a tea pairing. Both boxes offer a discount for longer terms. The snacks sent are not easily found outside of Japan and this subscription ships internationally from Japan. Shipping is already included in the price. I am reviewing the Classic Bokksu.
Other Japanese snack subscription services use mass-produced mainstream snacks that can be readily found in most Asian markets outside of Japan. Bokksu directly sources its artisanal snacks from local snack makers in Japan (some of whom have been around for over 200 years!). We only curate high quality and gourmet snacks, never filler items. We are also the ONLY service that handselects a tea pairing for each box to complement that month's flavors.
DEAL: Save $5 on your first box with coupon code HELLO.
NOTE: Your first box will be the Seasons Of Japan, shown here.
As always the snacks are packed in there so nicely.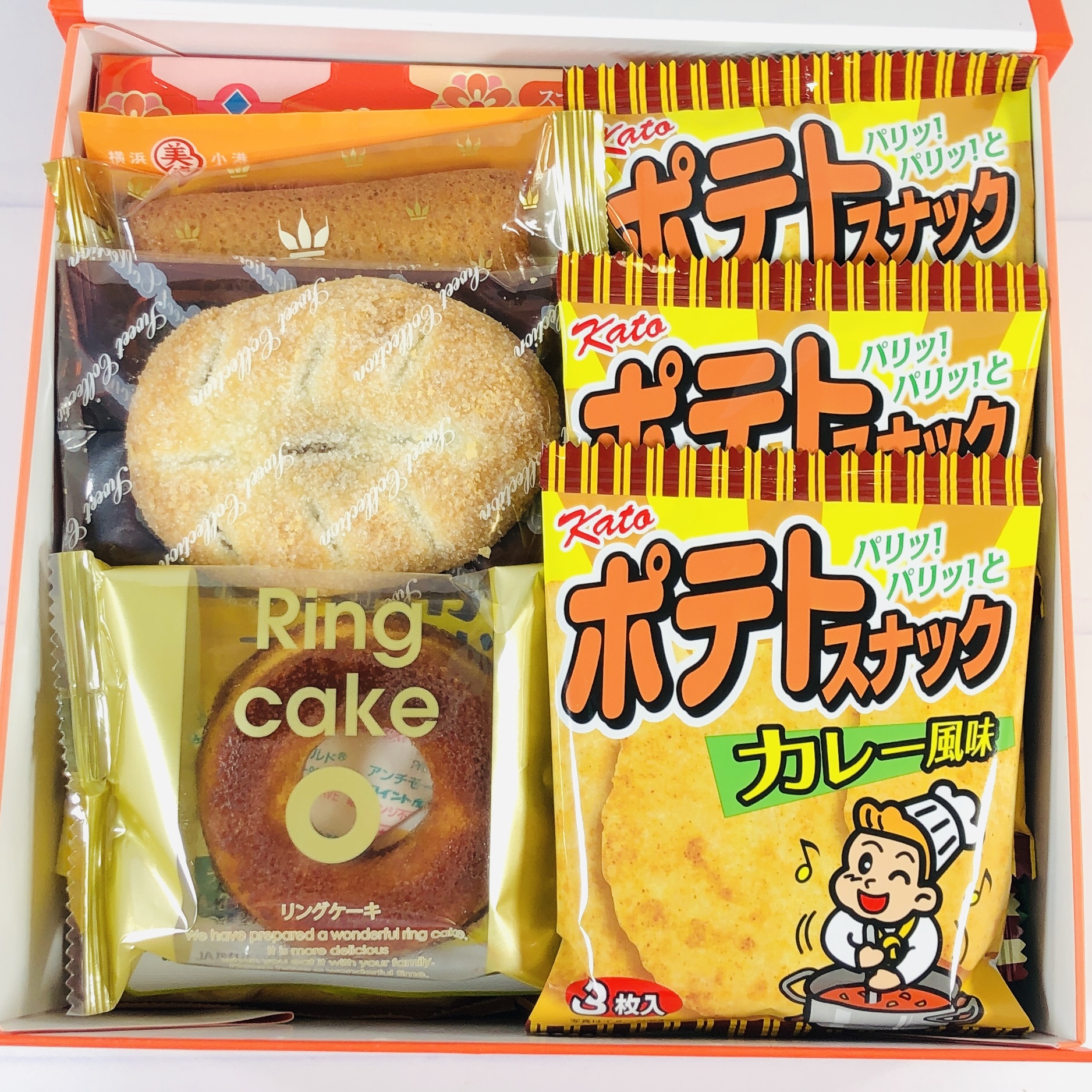 Looking good!
Bokksu provides a beautiful full-color info guide in every box.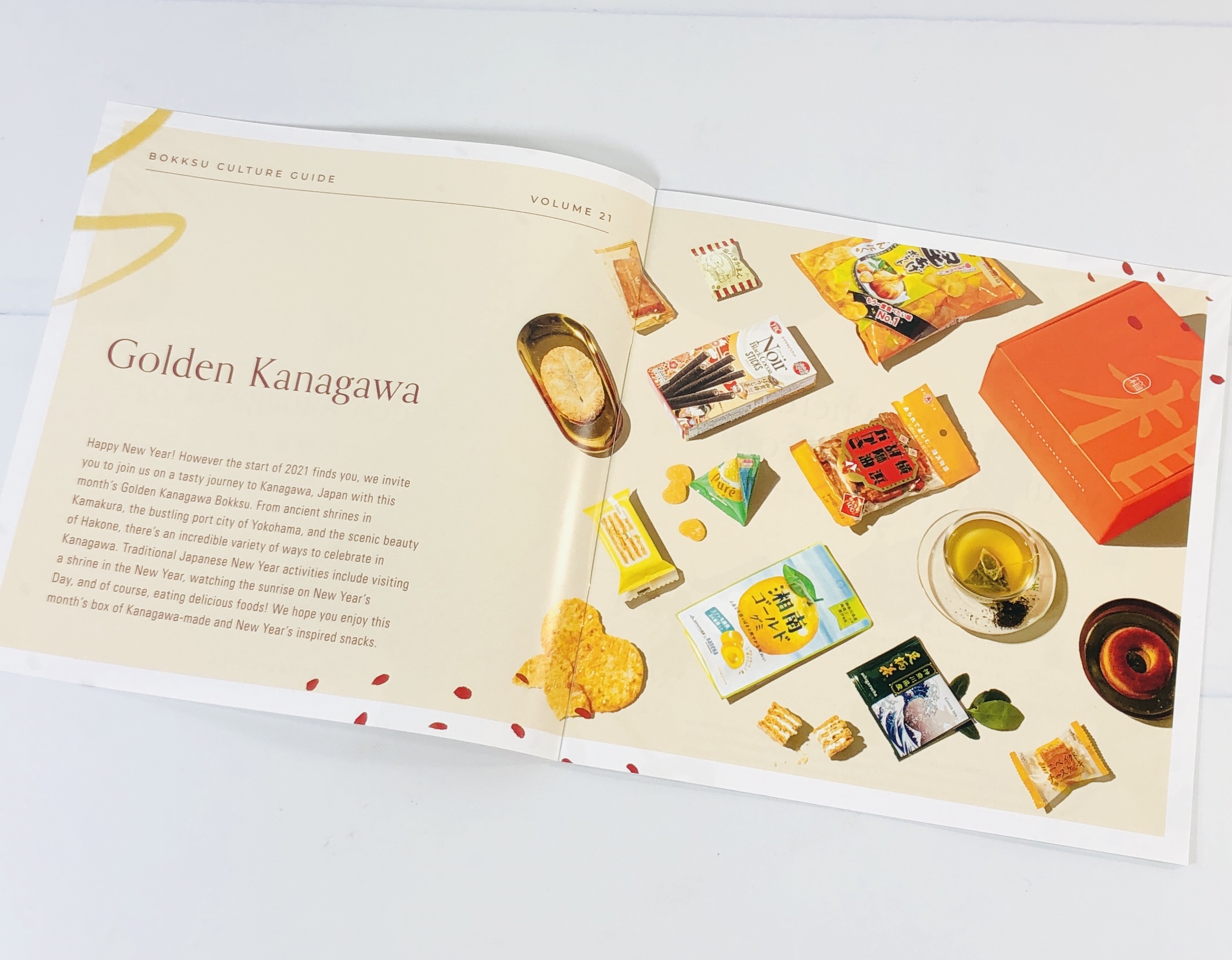 January's theme is Golden Kanagawa. The box features snacks from this area as well as treats inspired by the new year.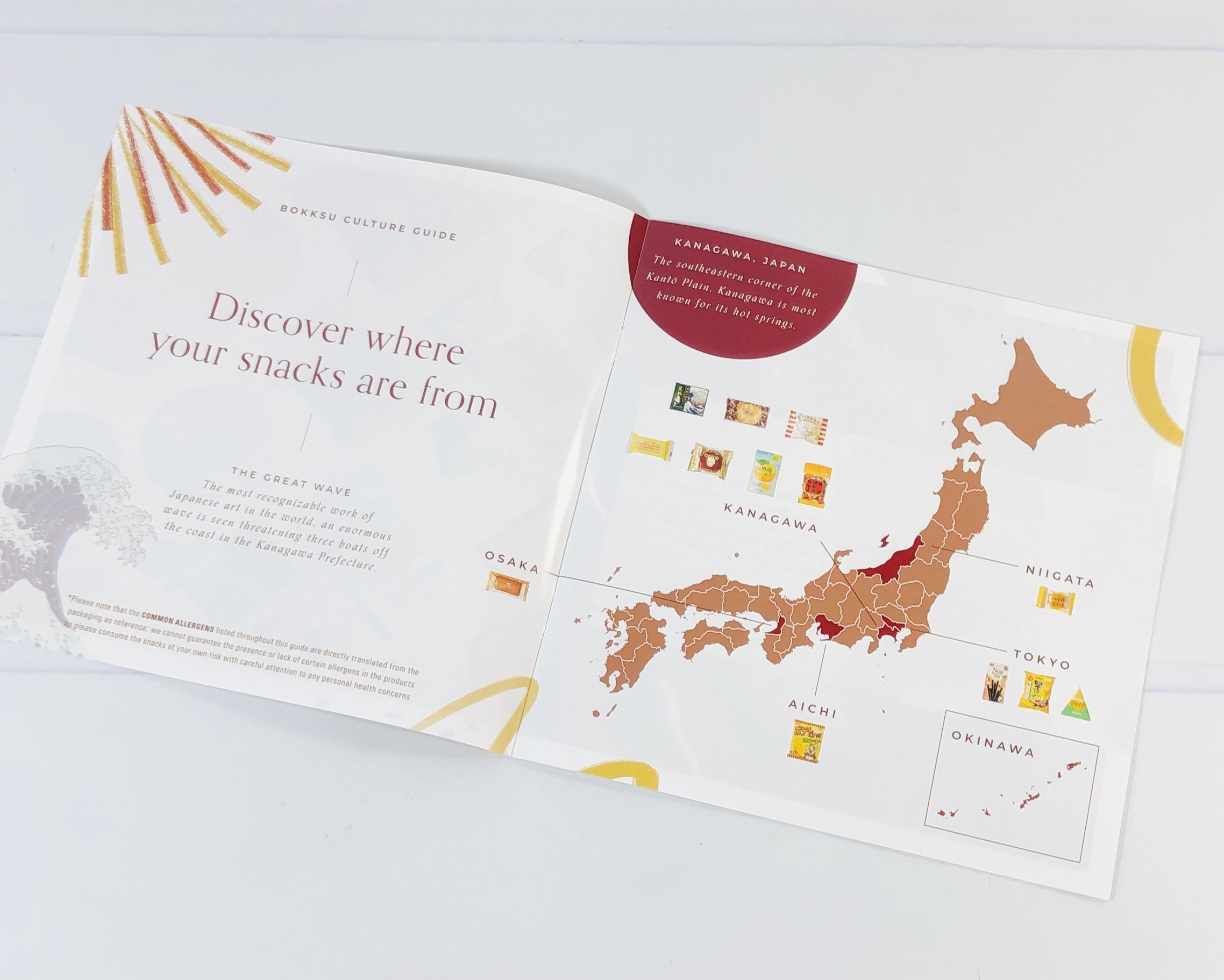 The next page has a map showing where in Japan each snack originated.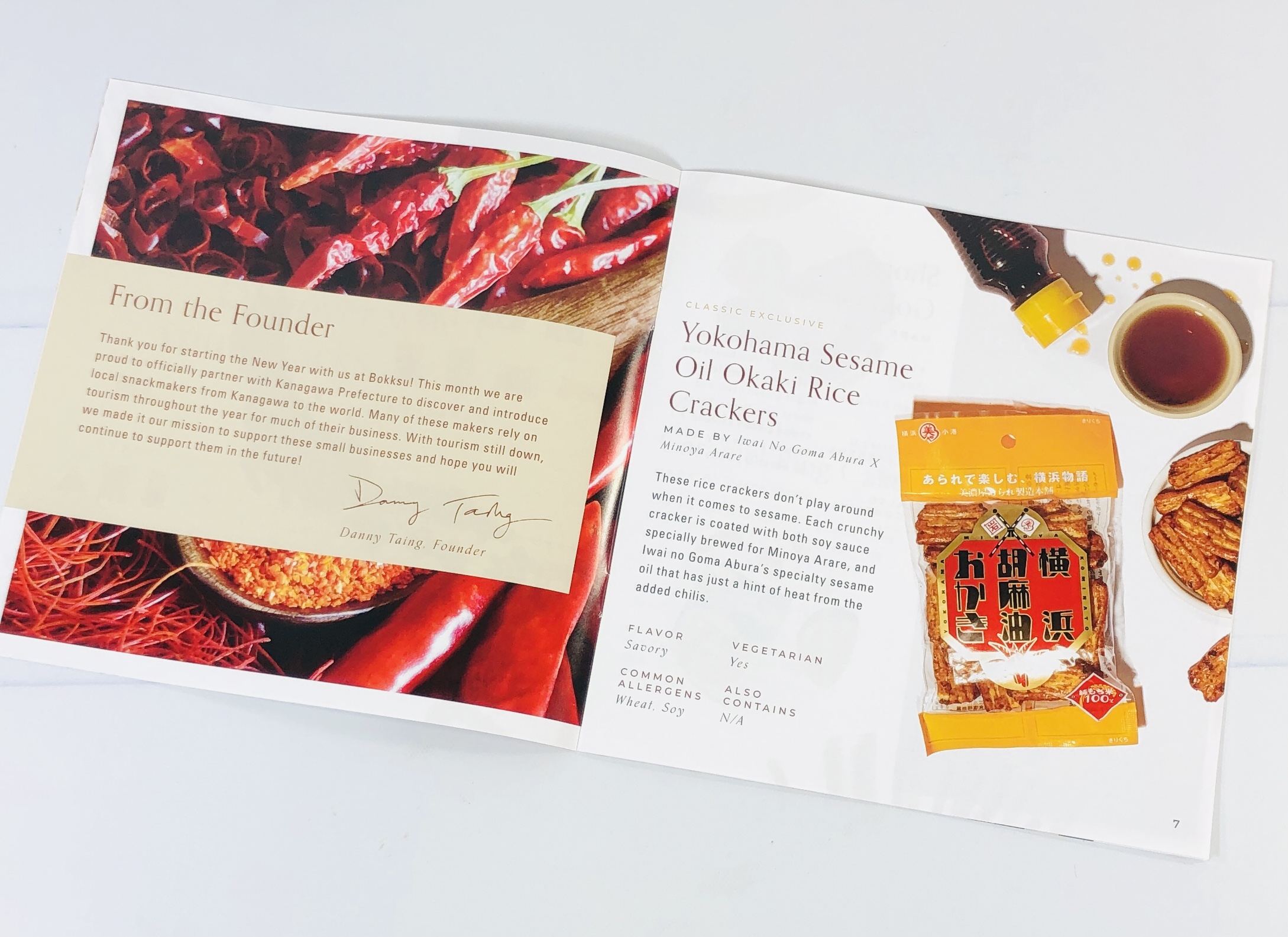 A note from the founder tells us they are supporting businesses that have been hurt due to the decline in tourism this past year.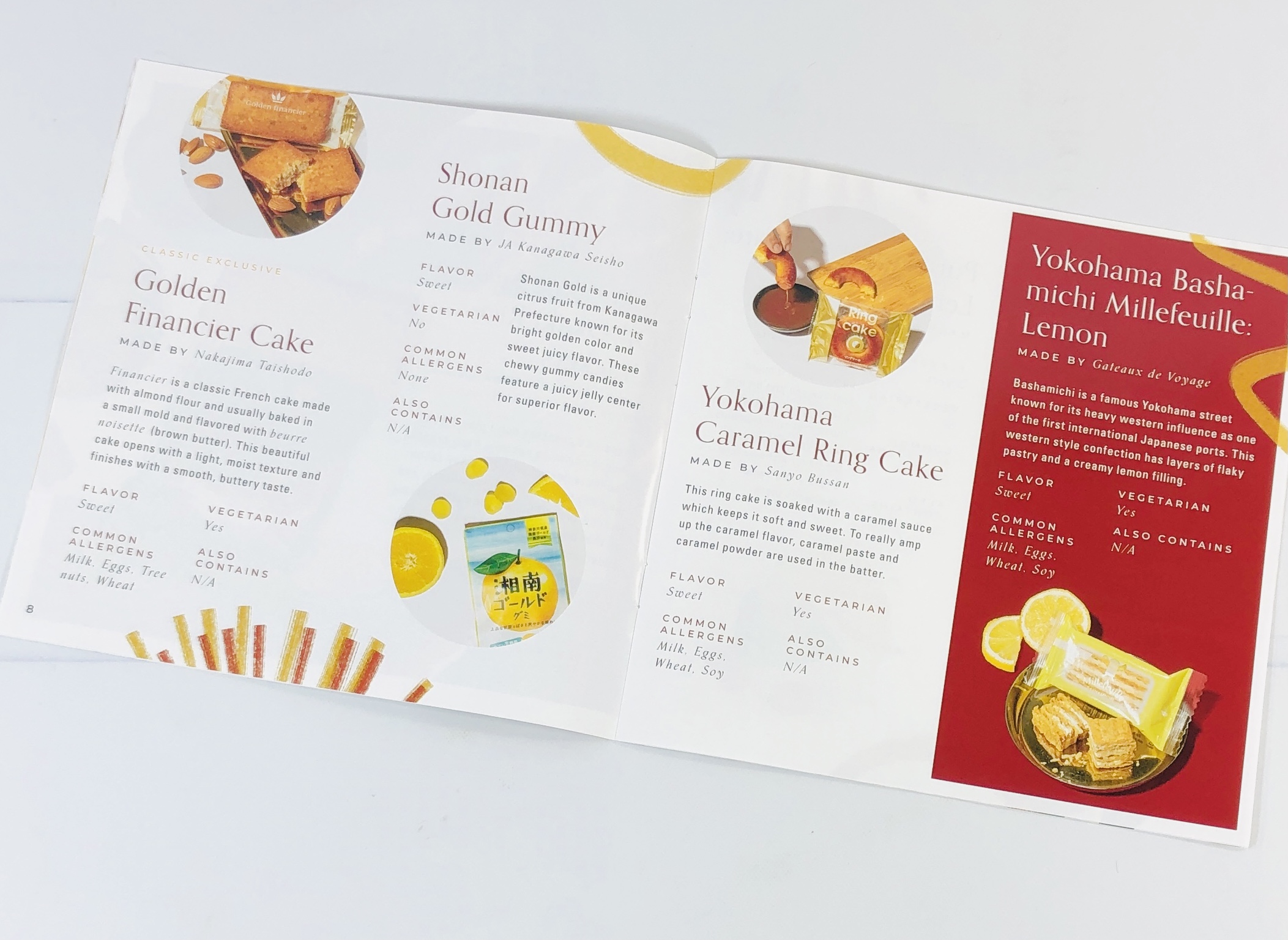 Each product was shown and lists brand name, common allergens, and a description.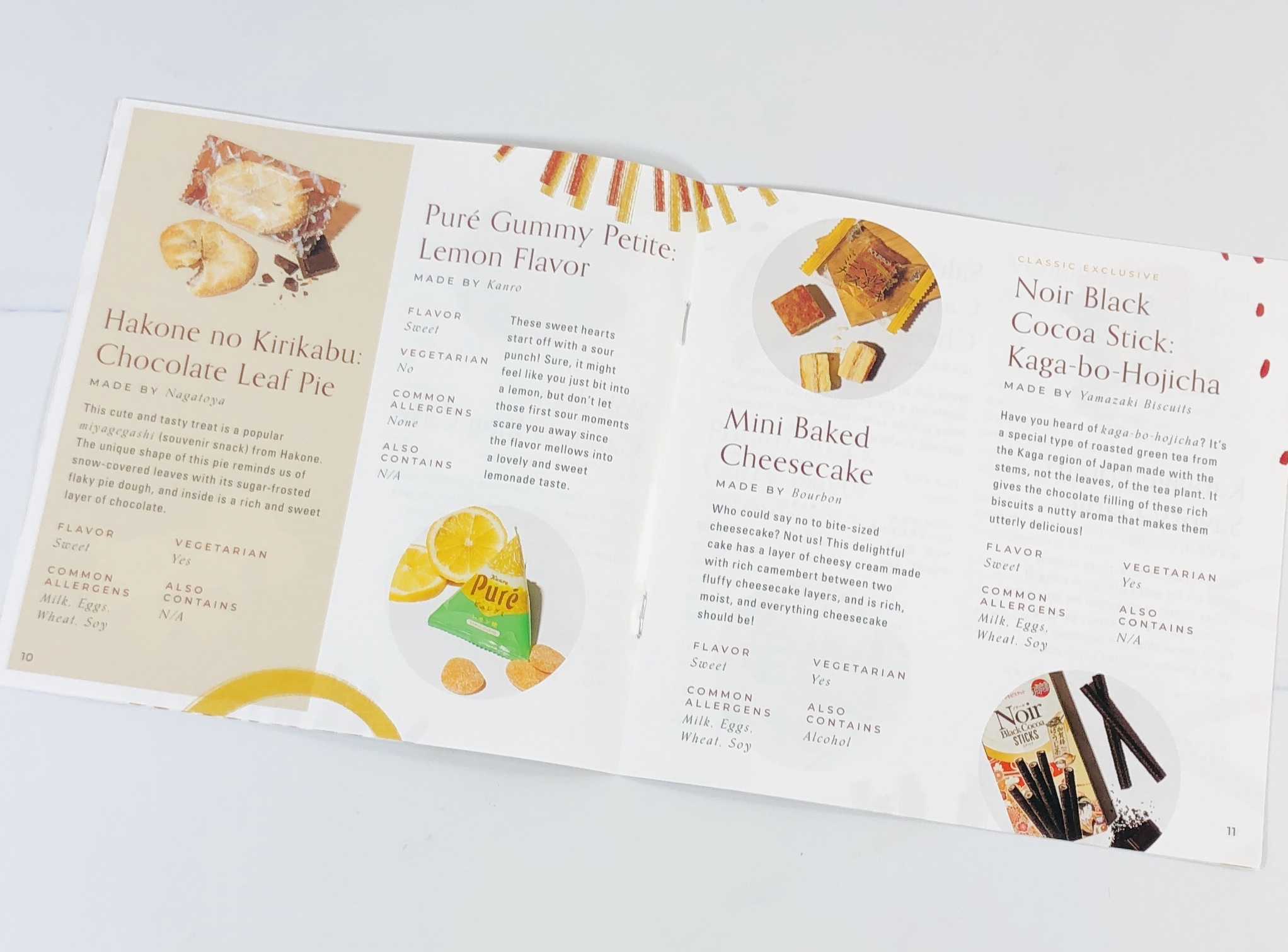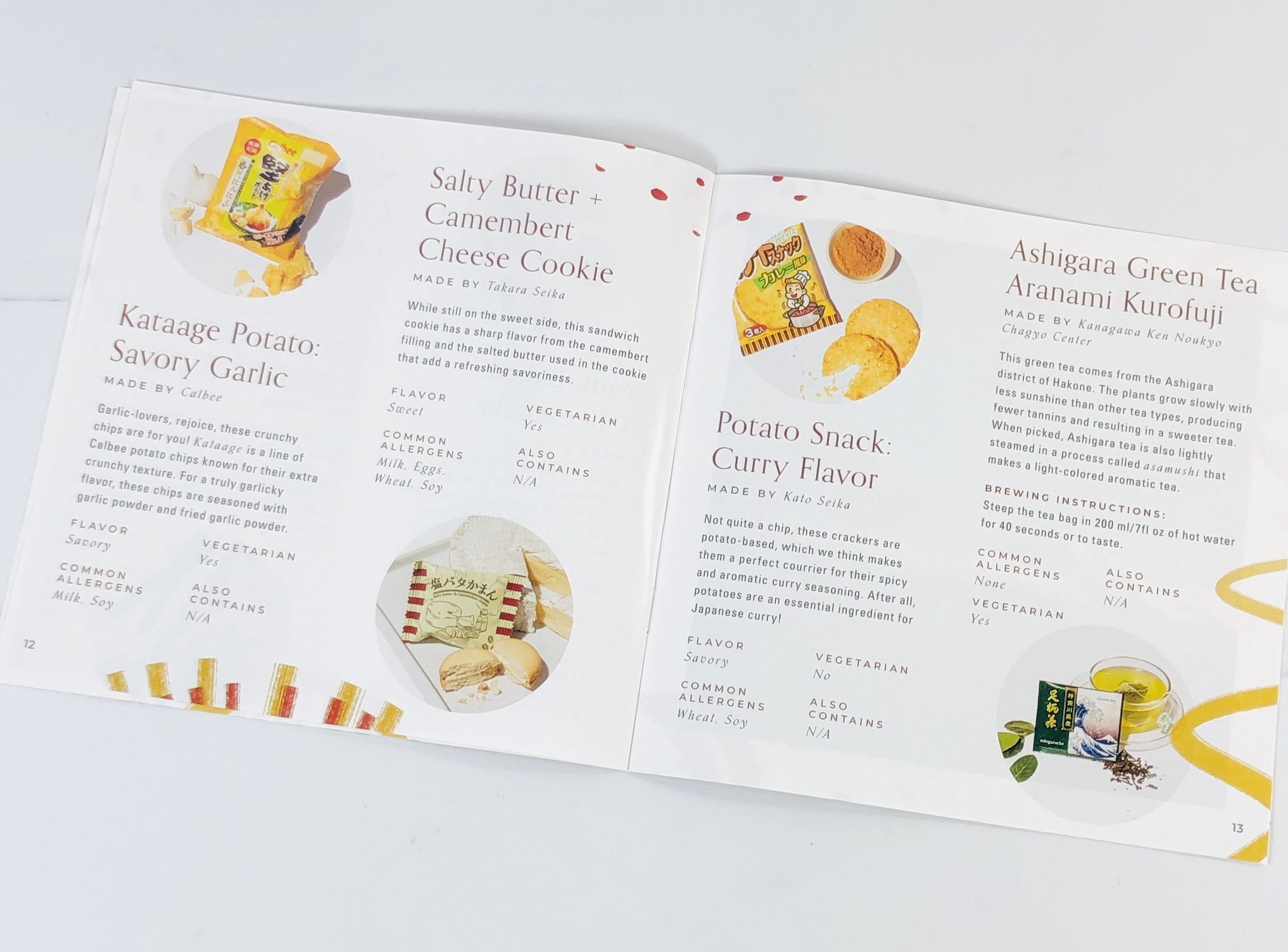 Here we are shown an area within the Kanagawa Prefecture. It's so beautiful, absolutely breathtaking!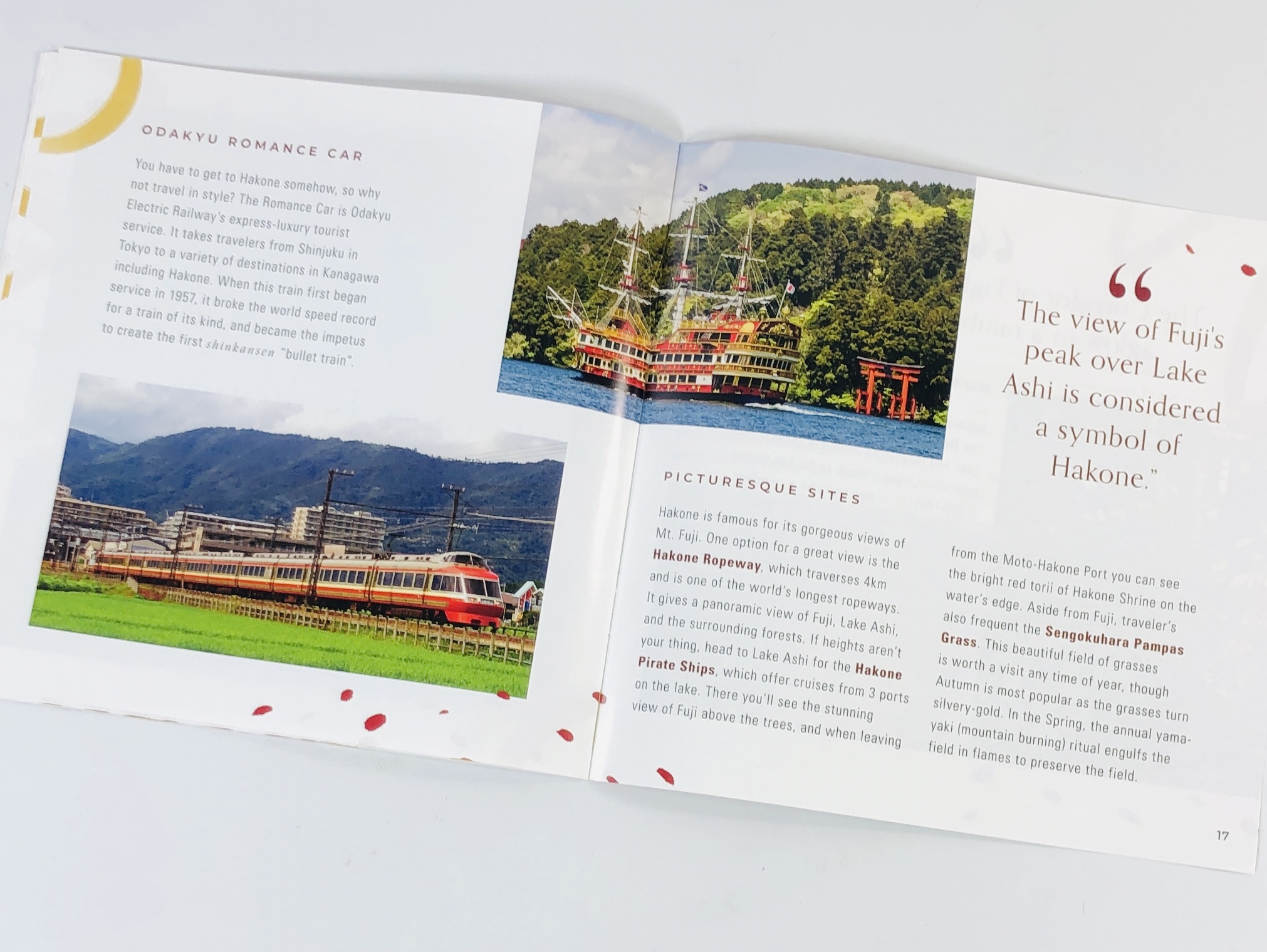 Here are some sites to see.
Here's a few more places to visit and I think the black egg sounds intriguing!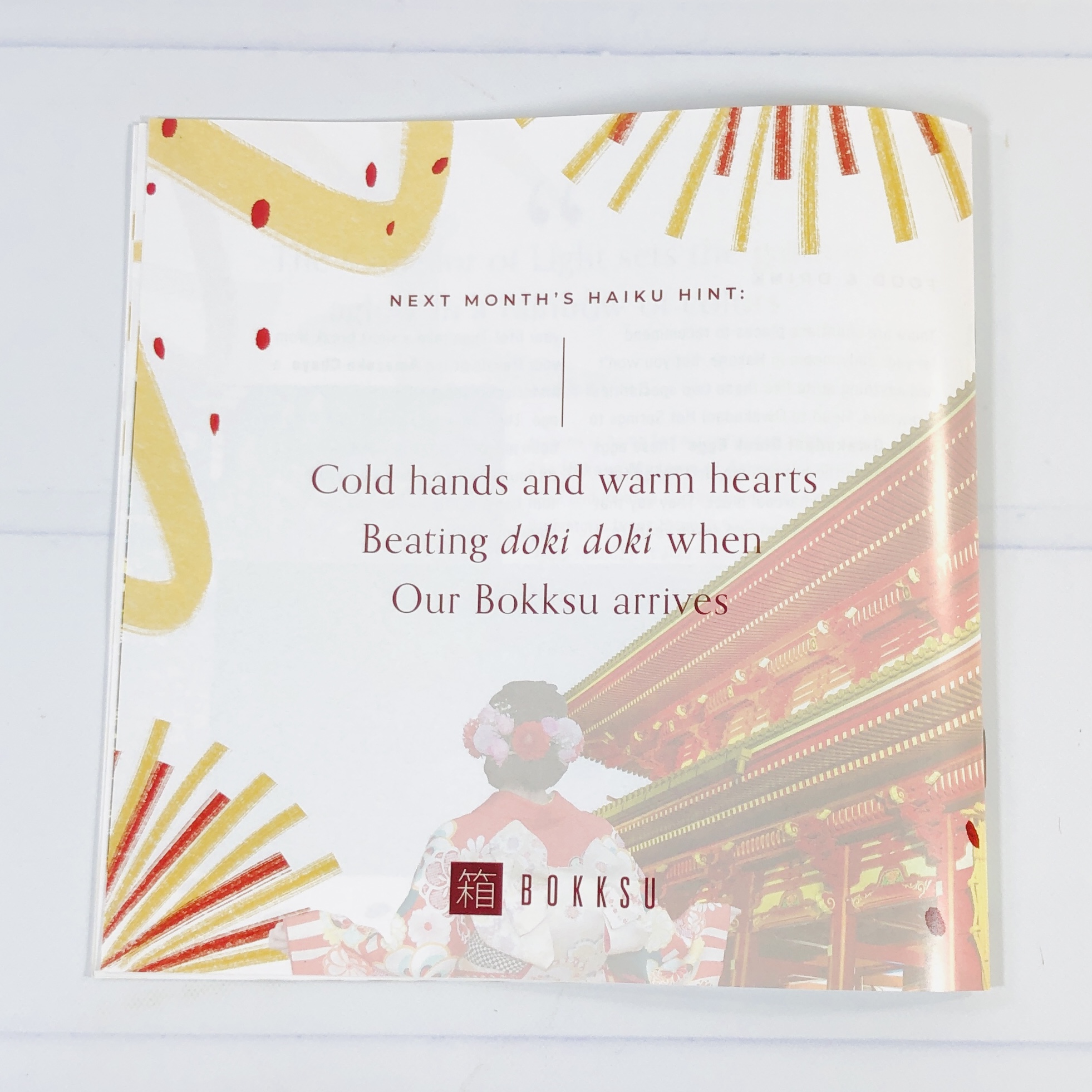 The back of the mag had a glimpse at the next box theme!
Everything in the January 2021 Classic Bokksu!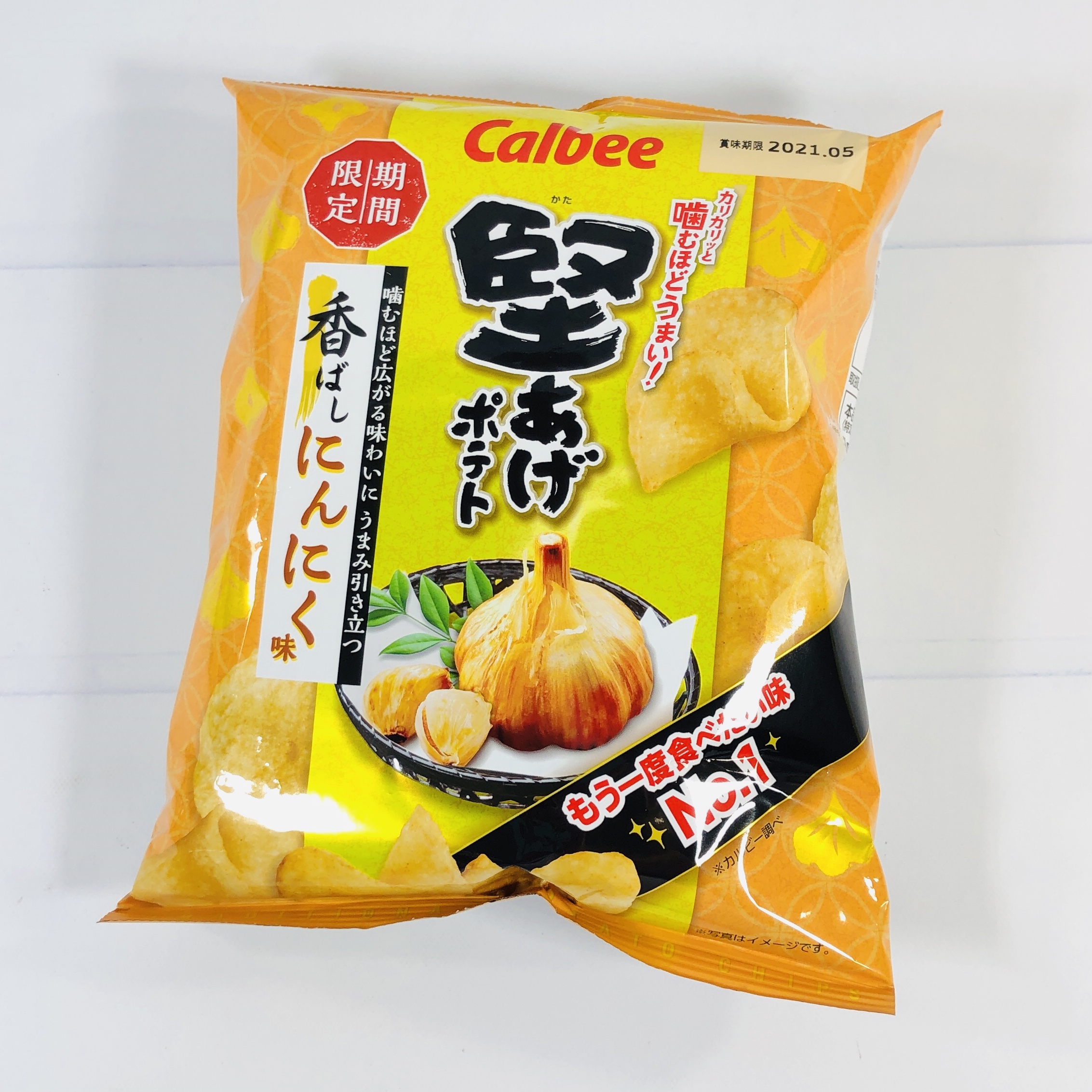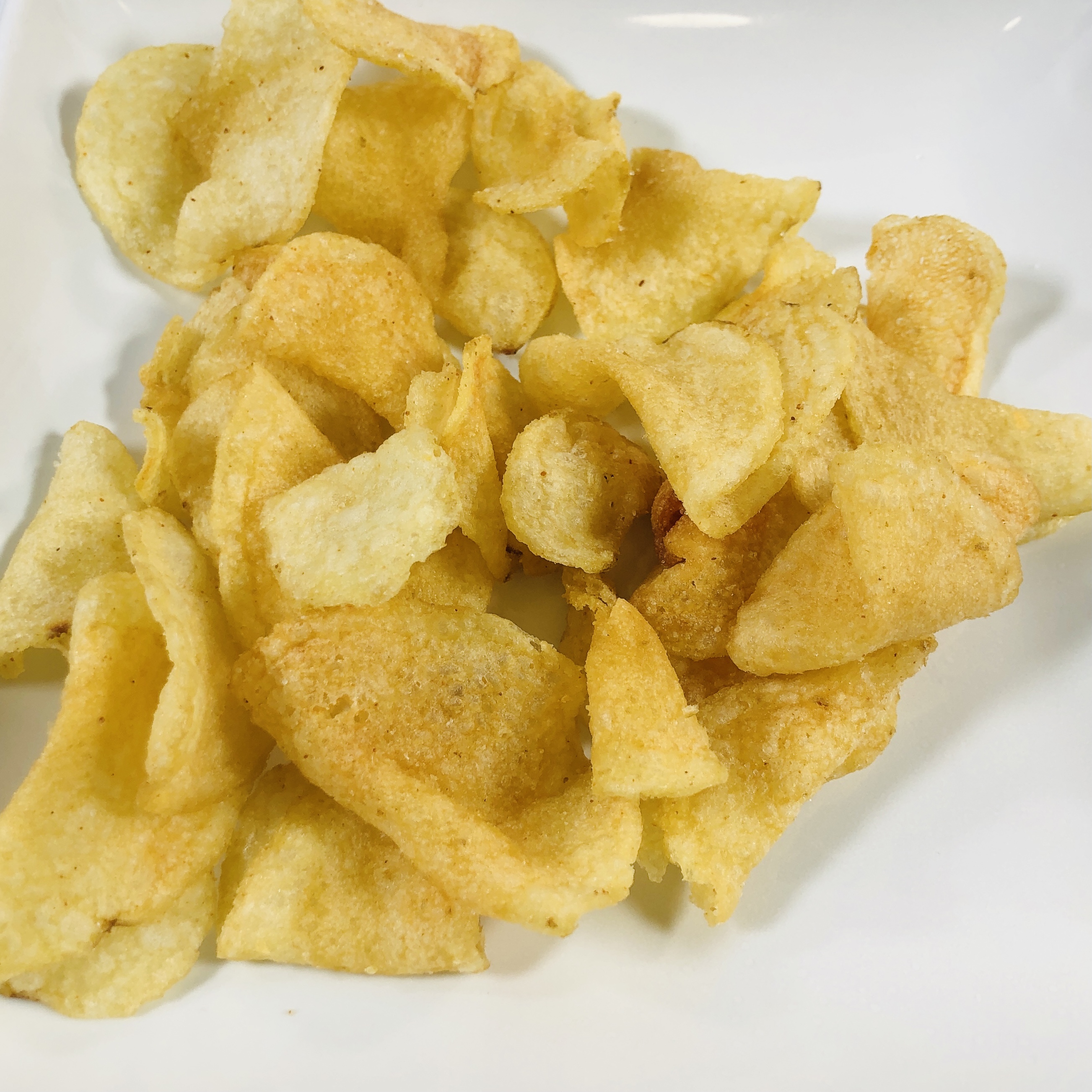 Kataage Potato: Savory Garlic I don't usually snack on chips alone, they are just an acceptable way to get dip into my mouth. These kettle cooked chips taste like they already have dip on them! There's an almost beefy-ness too, like it's that beefy French onion soup mix dip. So tasty.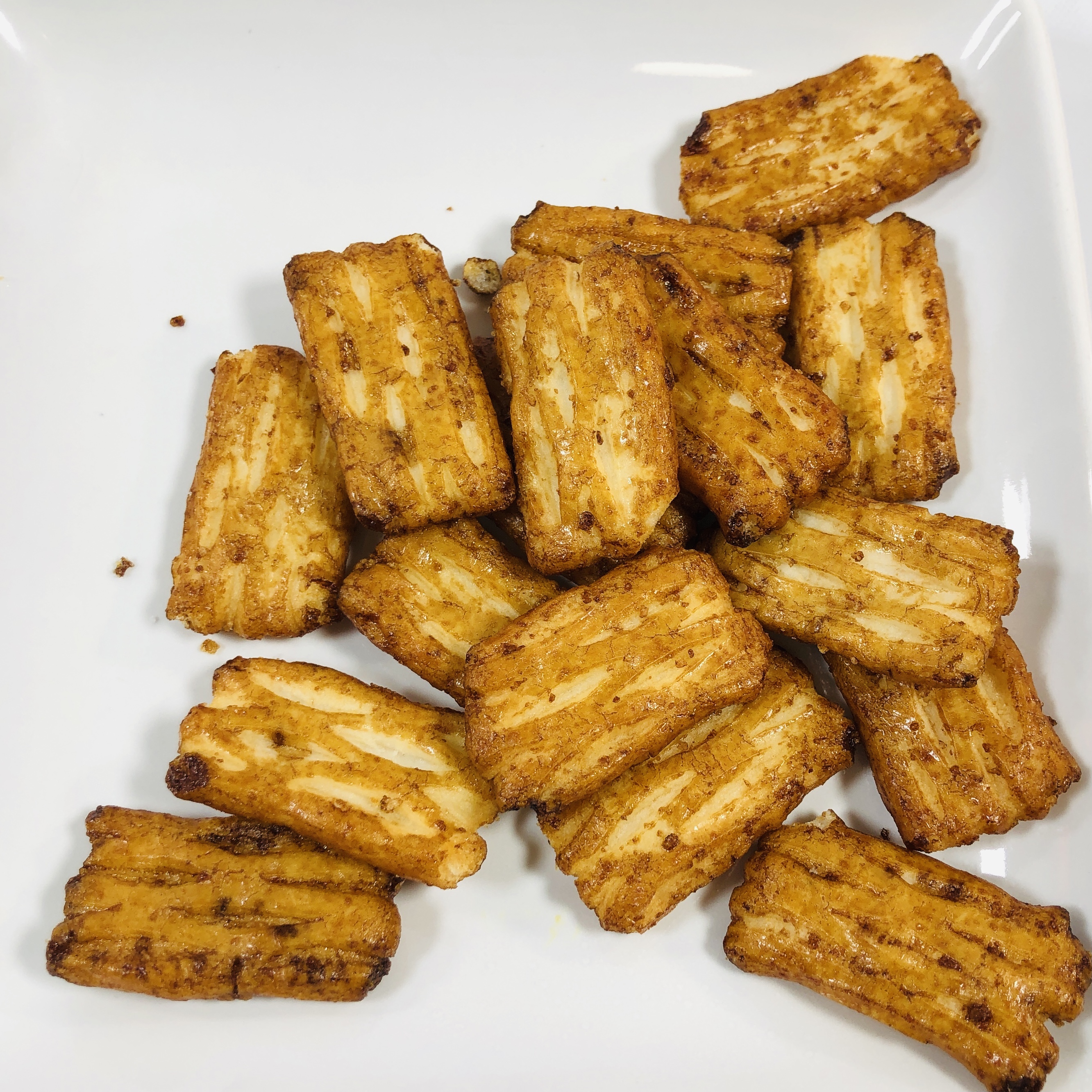 Yokohama Sesame Oil Okaki Rice Crackers Rice crackers are some of my favorite snacks ever and these didn't disappoint. They had lots of crunch and the strong flavor of sesame oil, plus a hint of heat from spicy chilis.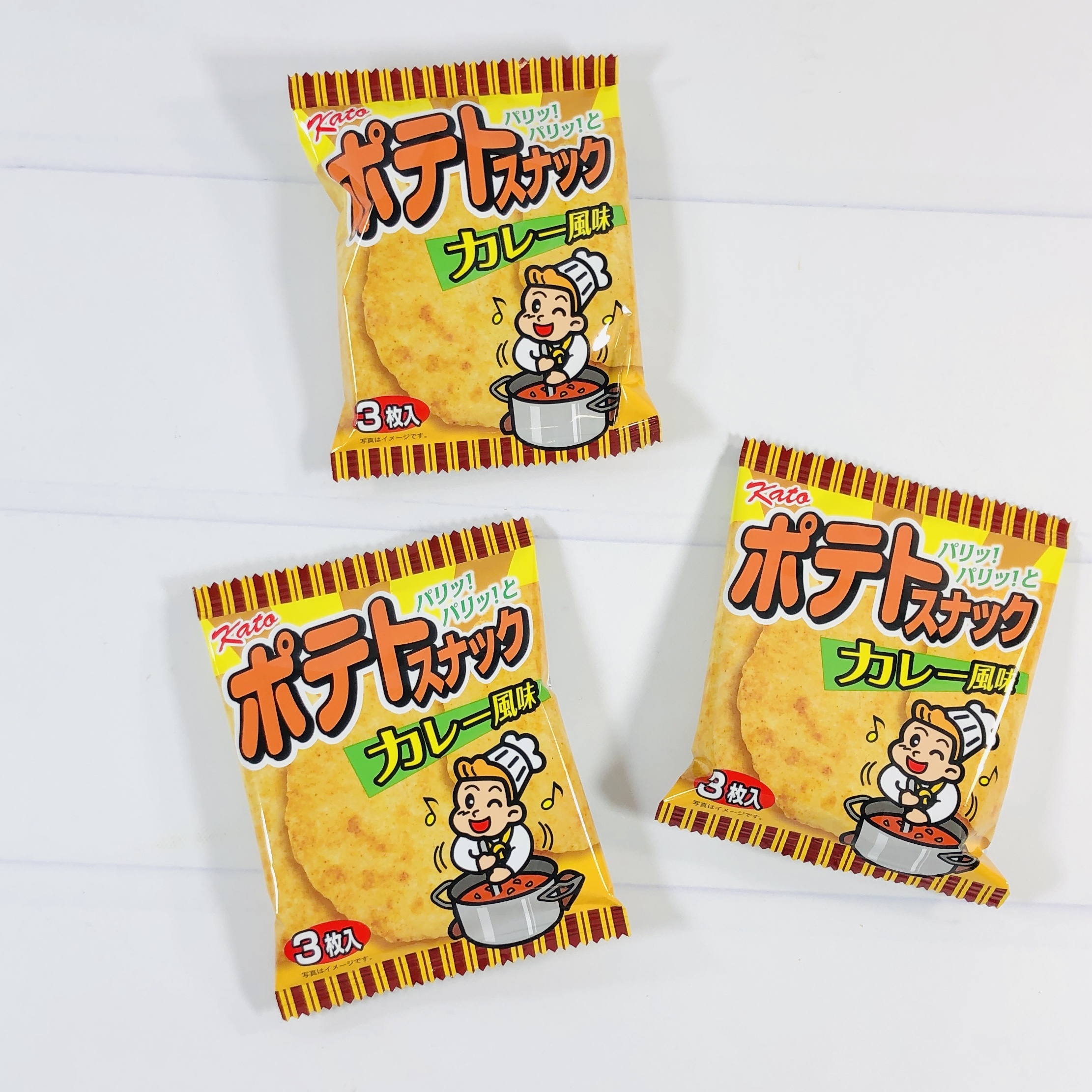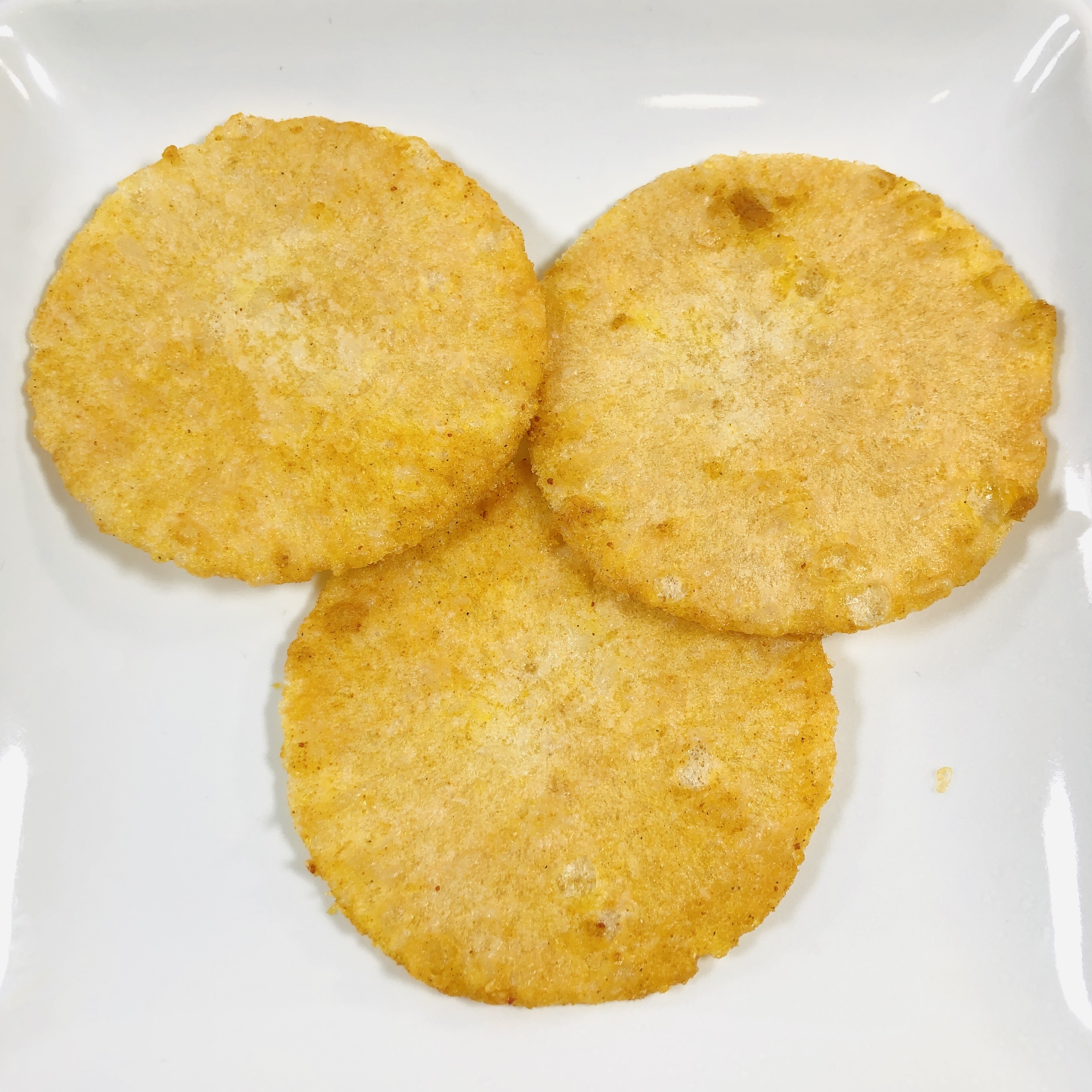 Potato Snack: Curry Flavor Sweet curry has been a favorite flavor of mine since my mom made honey curry chicken when I was a kid. This potato chip/cracker combo had just a hint of that spice and sweetness and I absolutely loved it. One of my most favorite snacks EVER!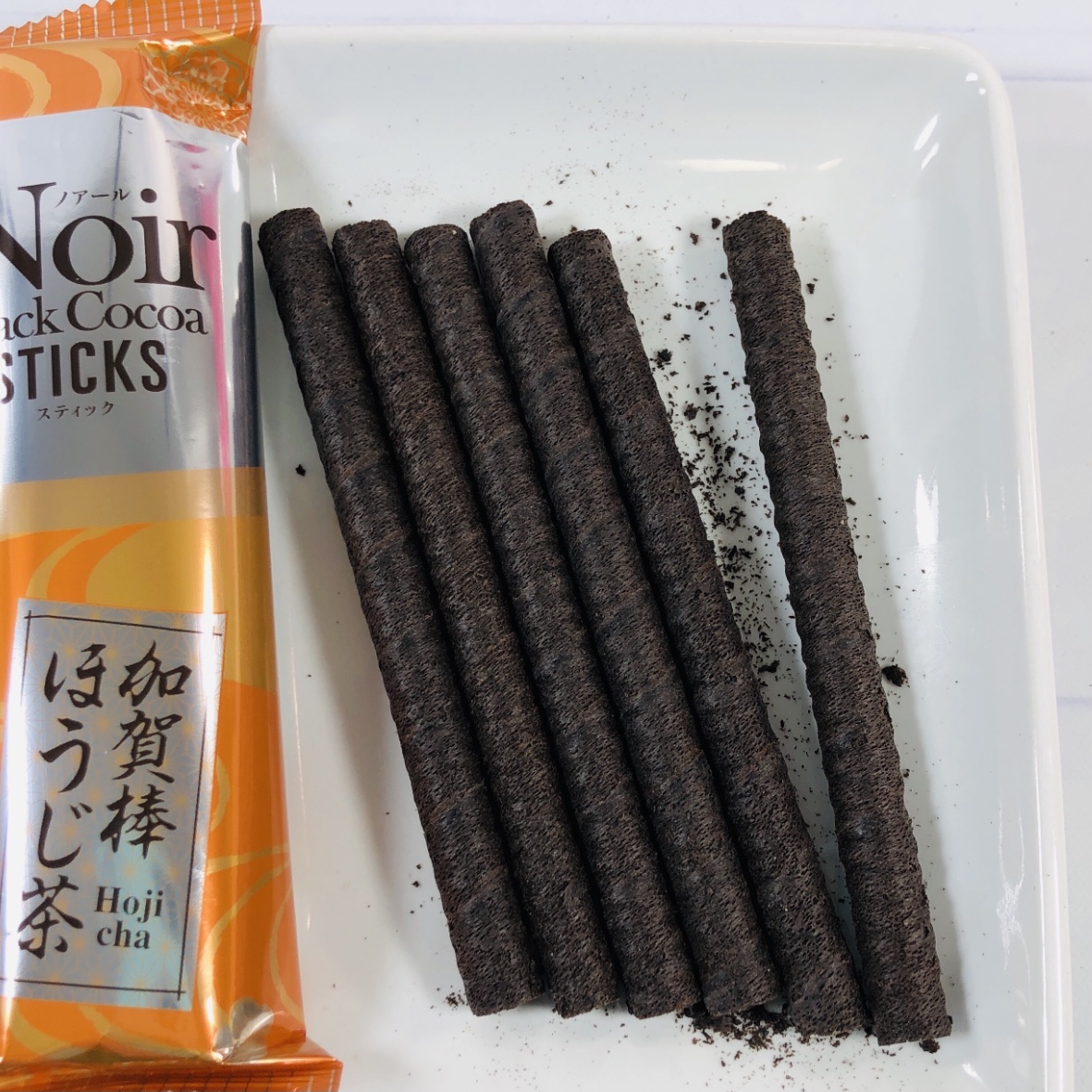 Noir Black Cocoa Stick: Kaga-bo Hojicha Sometimes I try these snacks without looking them over first so I was expecting this to taste like an Oreo and was surprised when there was an earthiness to it. Turns out it is made with hojicha, a roasted tea. It reminded me of matcha.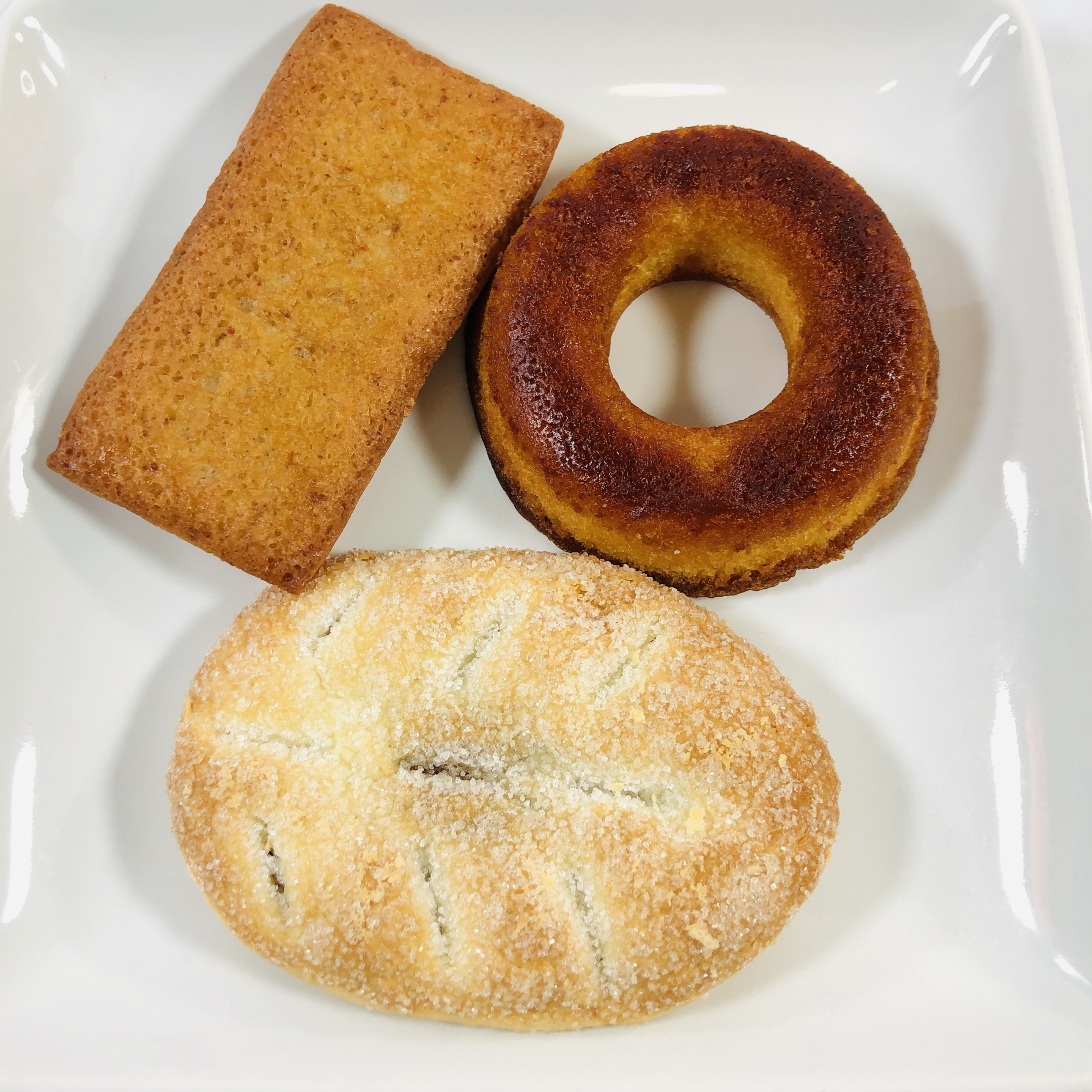 Golden Financier Cake I love that this is a Japanese version of a French dessert. The cake is moist and has a nutty brown butter flavor. The outside has a little sugariness and altogether this is amazing.
Yokohama Caramel Ring Cake is another moist cake but this one has a caramel flavor. It sort of reminds me of a caramel Twinkie, although there's no creamy filling.
Hakone No Kirikabu: Chocolate Leaf Pie Bokksu says the outside of this treat is flaky pie dough but it reminds me of another French treat, Palmiers, which are made with puff pastry. The inside has chocolate but the sugariness of the outside of the treat is stronger than the chocolate flavor.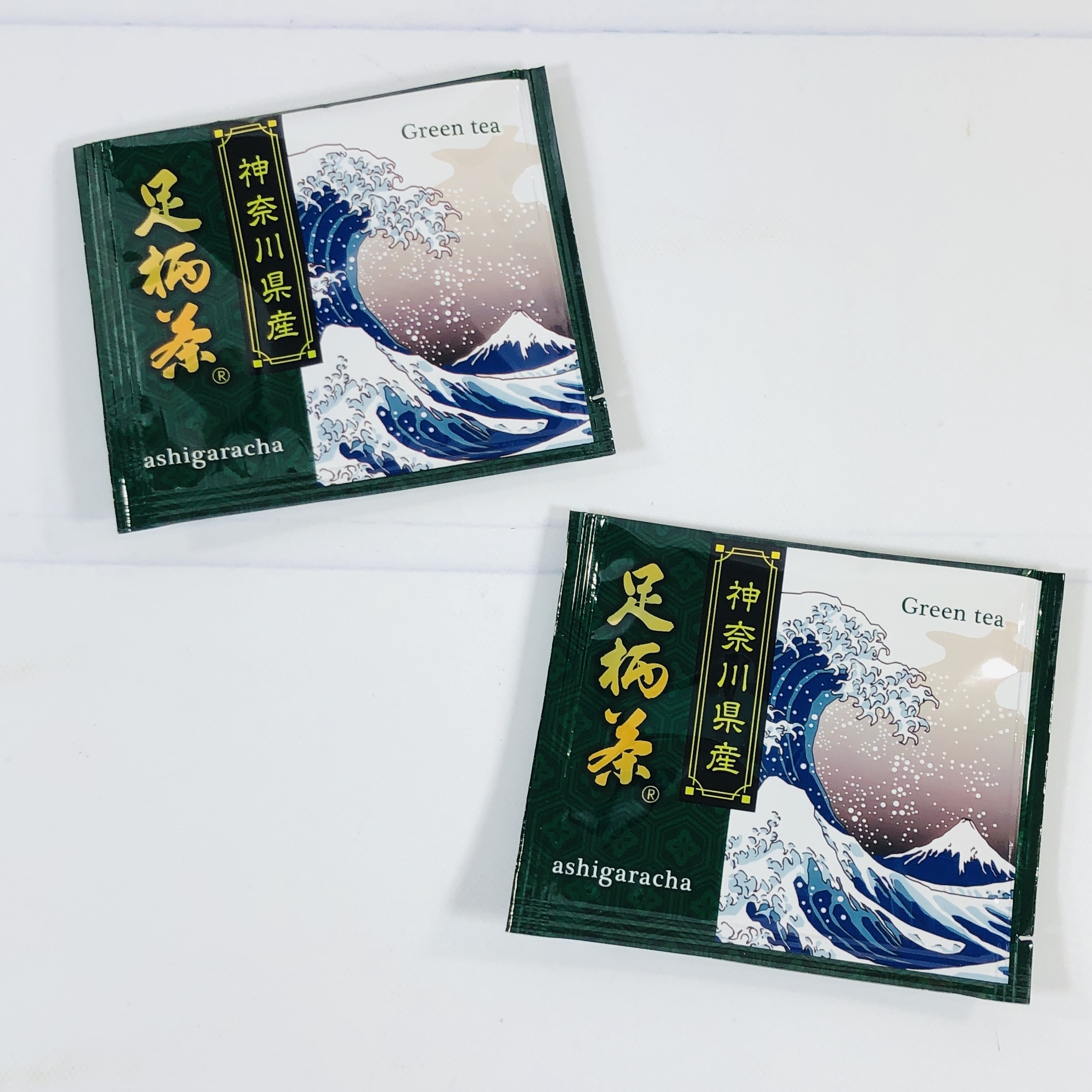 Ashigara Green Tea: Aranami Kurofuji is a sencha green tea that is lighter in flavor but still has all the scent of that traditional tea. It steeps into a beautiful light green color and while it is vegetal (with notes of seaweed or spinach), the flavor isn't super strong and the tannins were light, so it was slightly sweet.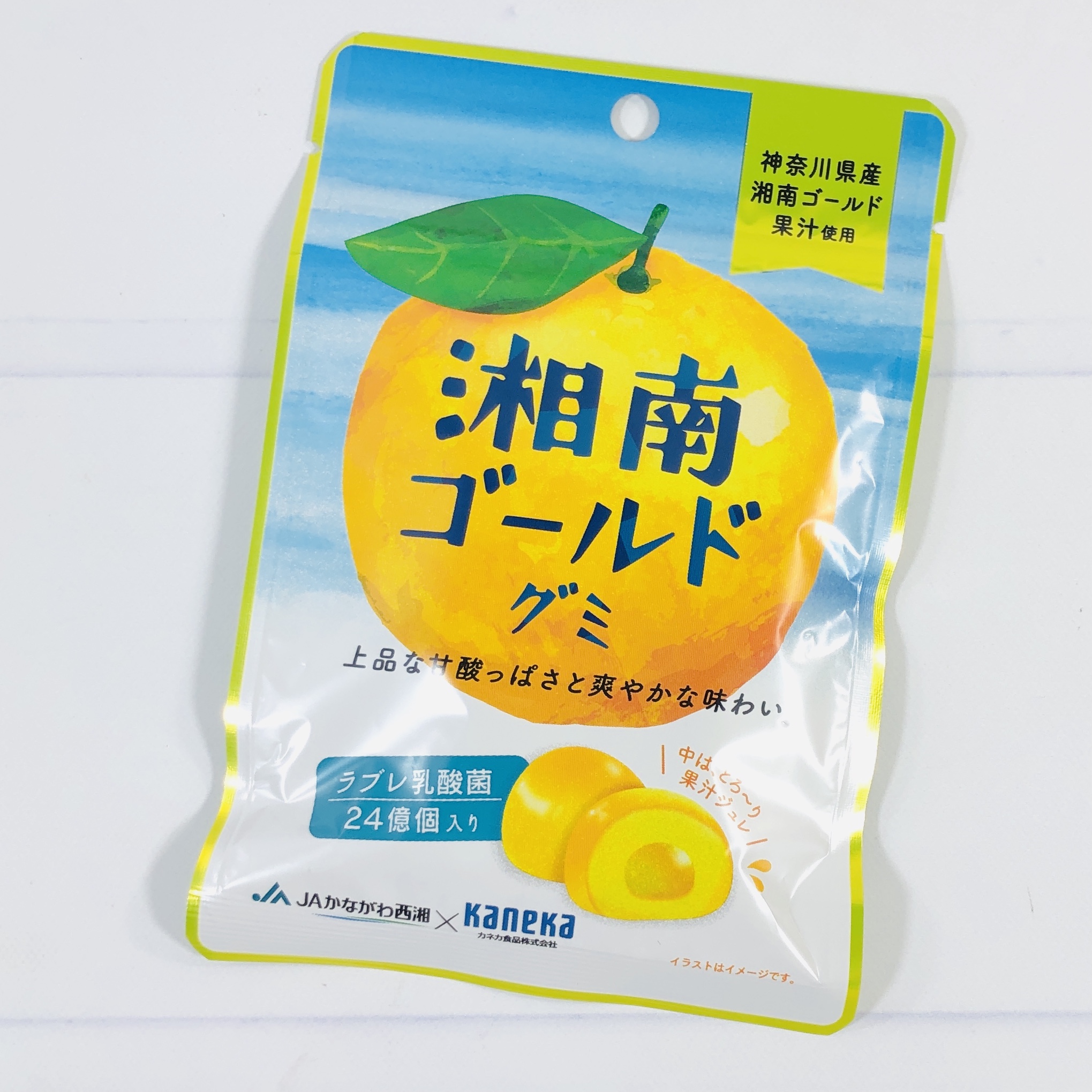 Shonan Gold Gummy are softer than other gummies I've tried, including the ones shown below. Shonan Gold is the name of a citrus fruit from which this candy gets its flavor and there is an even softer jelly in the middle. The flavor reminds me of a cross between an orange and grapefruit with hints of tangerine.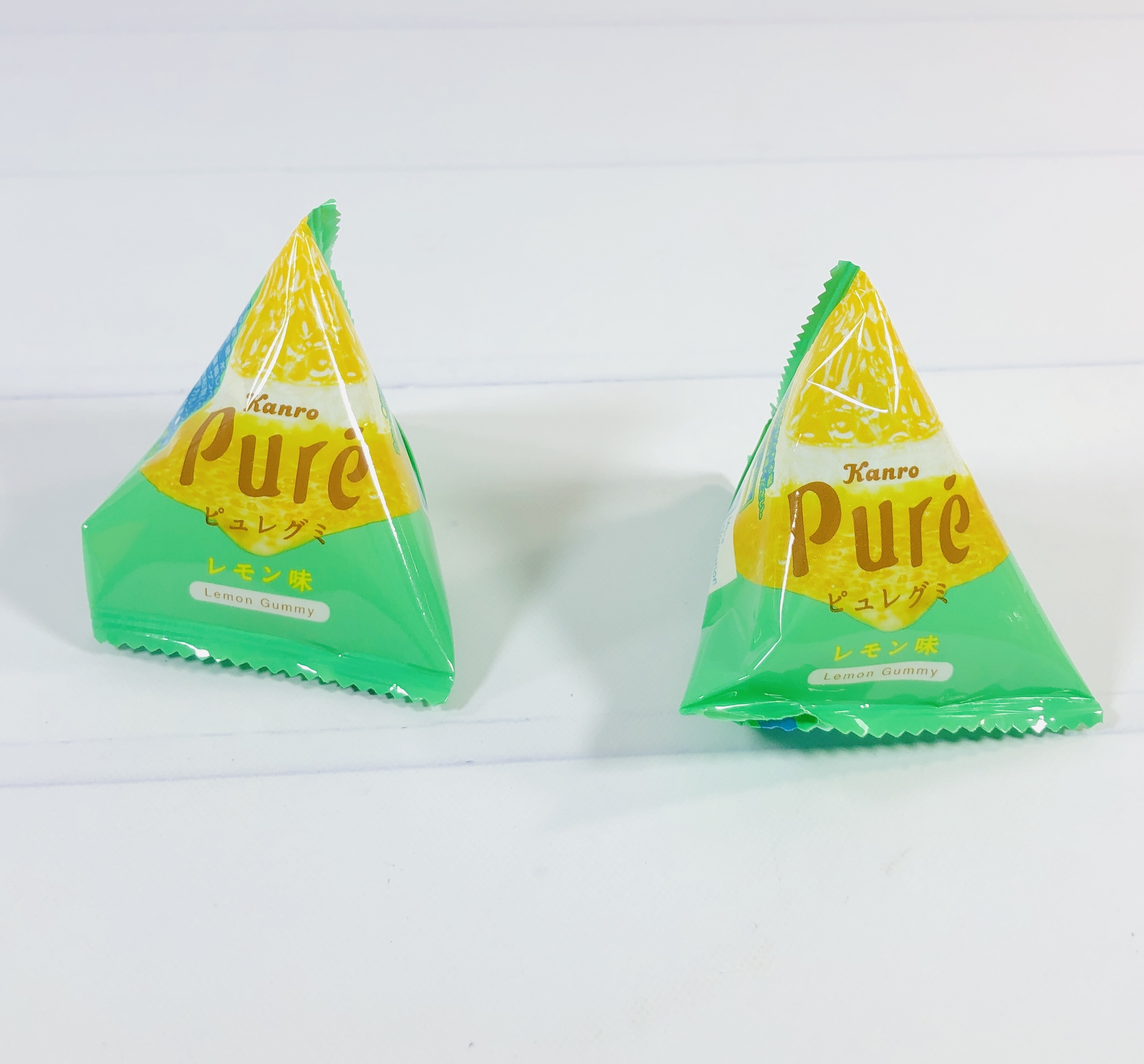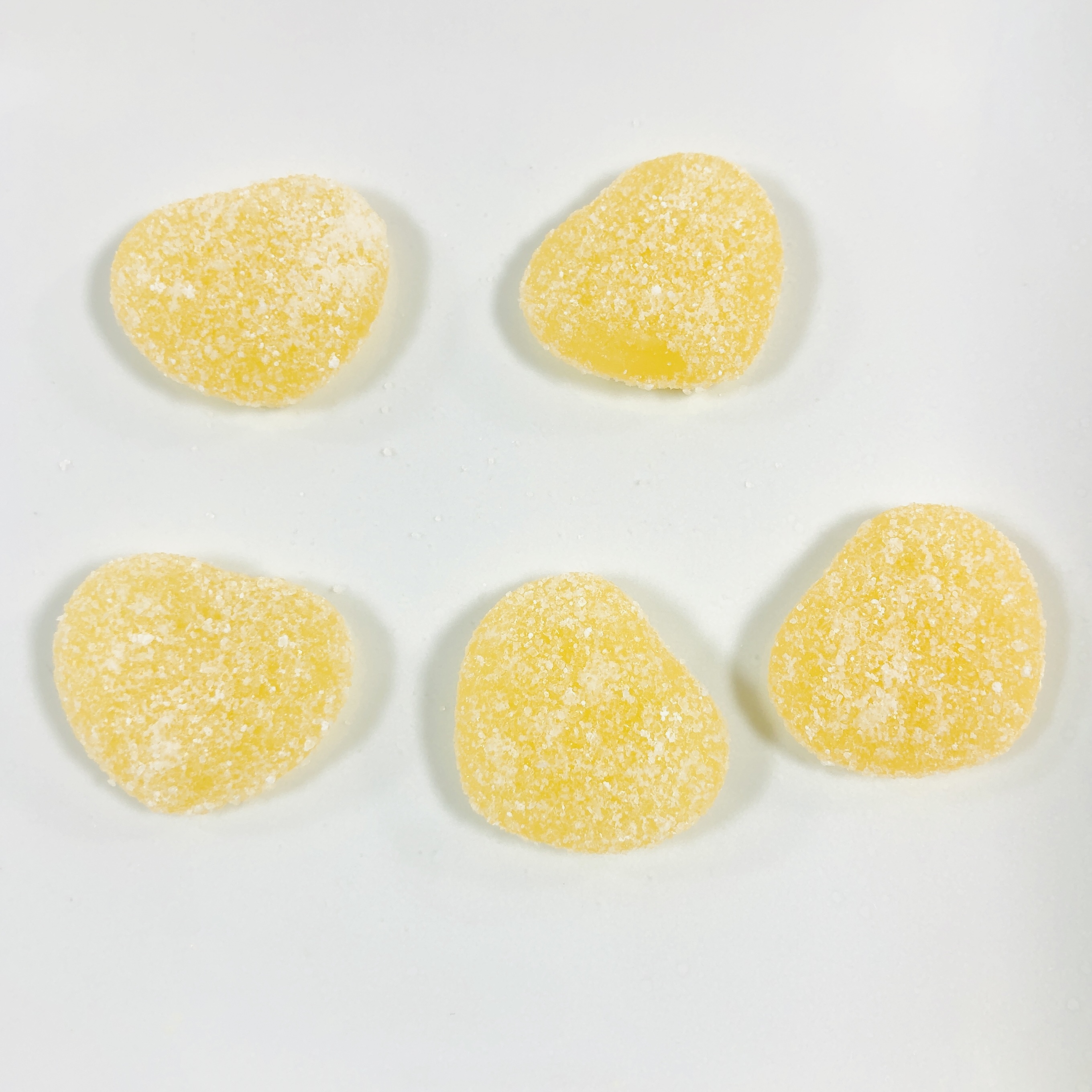 Puré Gummy Petite: Lemon Flavor are lemonade flavored gummy candies. They have a sour flavor at first but that quickly fades into a sweet treat. The sugary coating reminds me of lemon drops.
Mini Baked Cheesecake Camembert shows up in two snacks this month! In this instance, it's mixed into a white chocolate filling for the pound cake ends. I wouldn't have thought of camembert as being sweet but it works!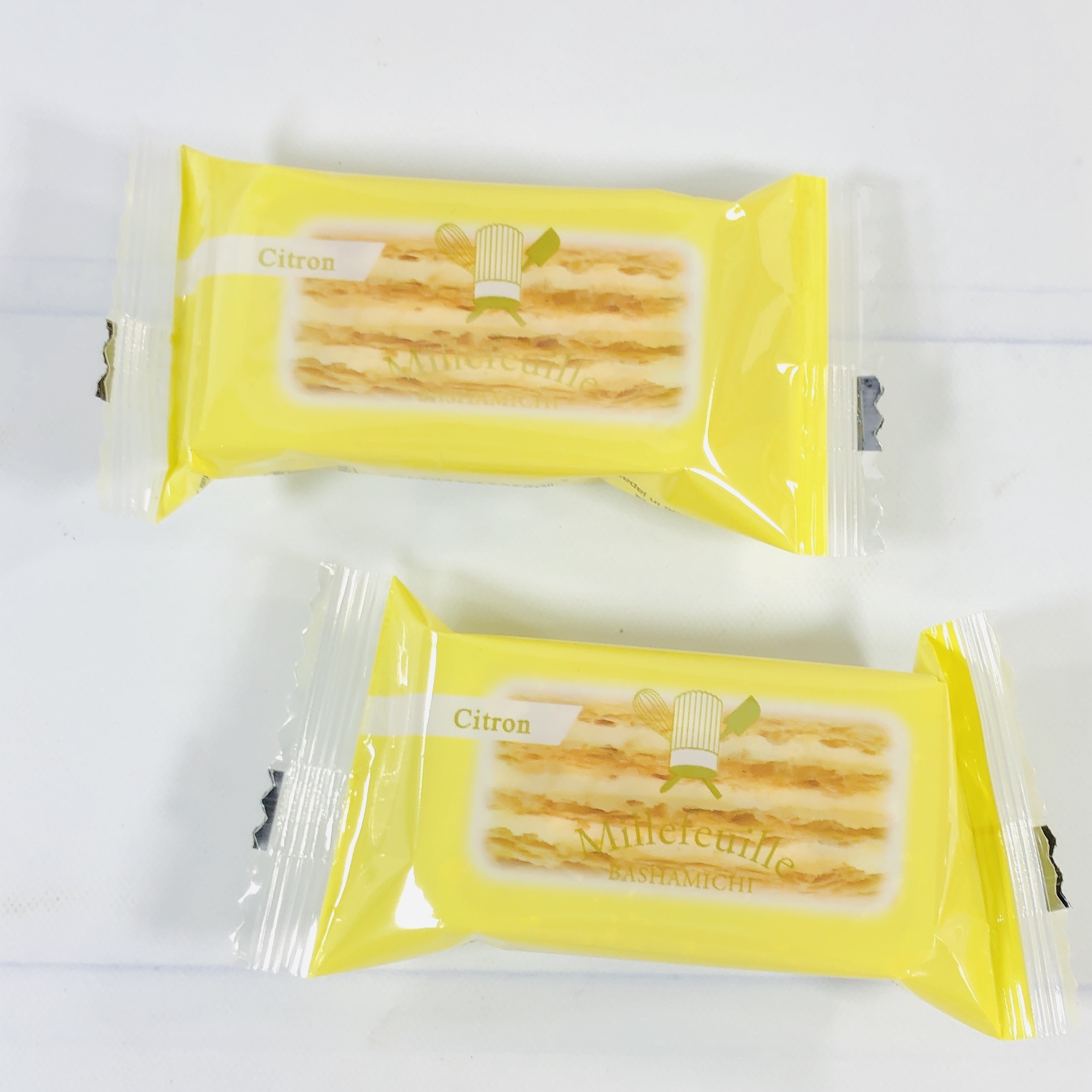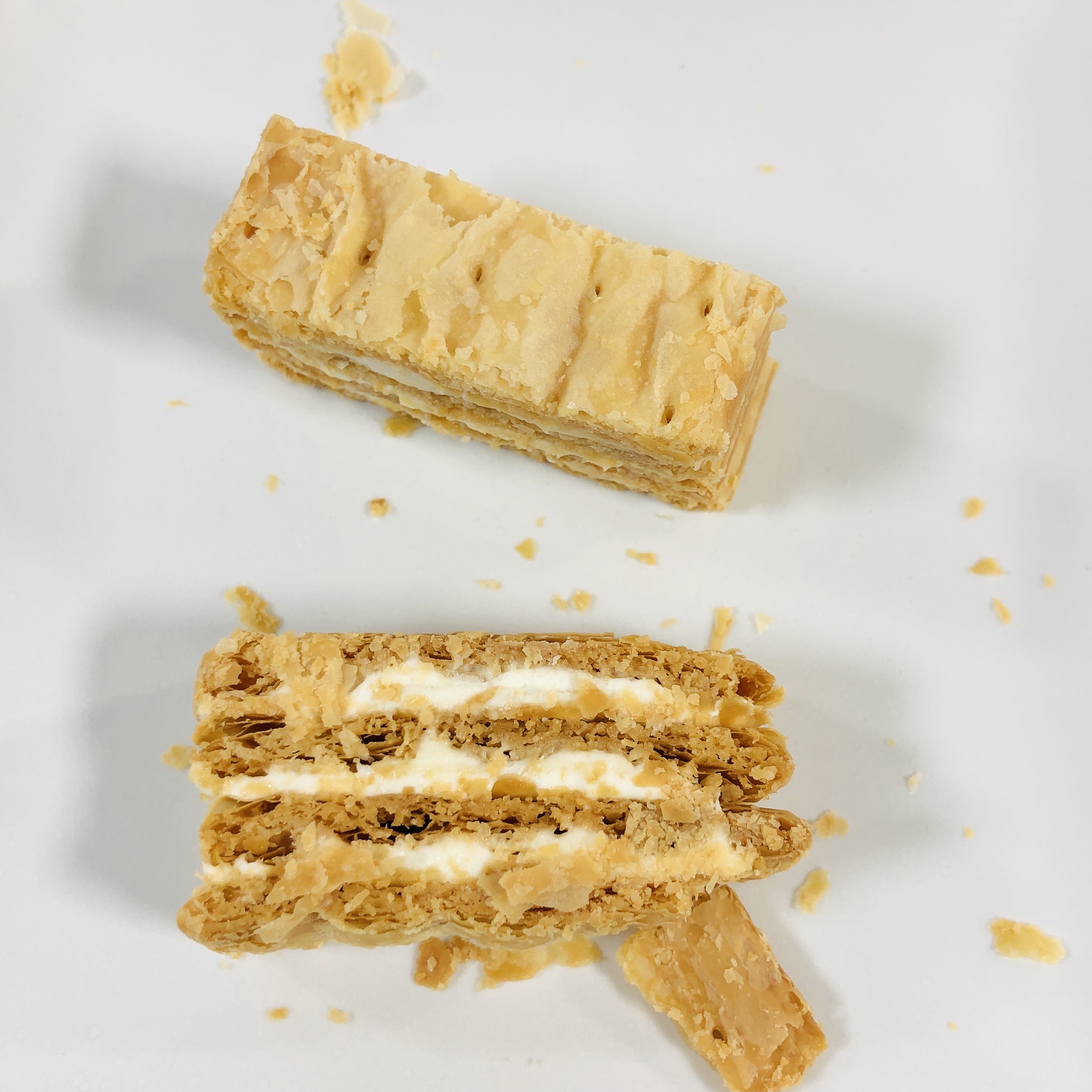 Yokohama Bashamichi Millefeuille Lemon A millefeuille is a layered puff pastry that's very flaky and delicate. In this version, it's layered with lemon flavored cream filling. It reminds me of an old Girl Scout Cookie (please bring back Lemon Pastry Cremes!) and was absolutely lovely.
Salty Butter + Camembert Cheese Cookie Woah, this was a unique flavor for a cookie! The cookie itself is buttery, a classic shortbread that is lightly sweet. The filling has a hint of camembert. Luckily the whole thing is actually really tasty, sweet and salty.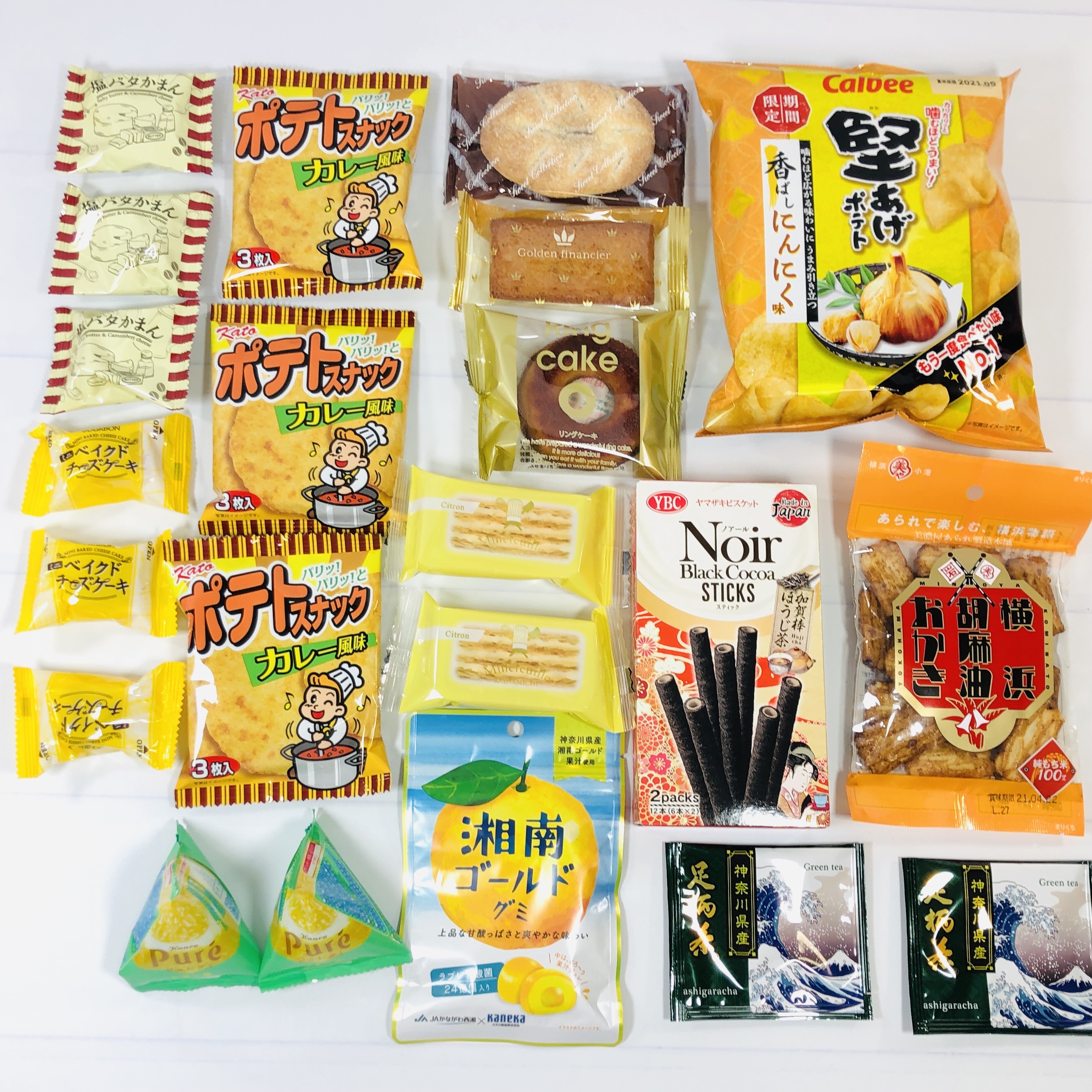 Bokksu is a fun and tasty way for me to share the snacks of Japan with my family. My daughter always reads the booklet and it is a starting point for us to learn more about the country and its people and places. Some of the snacks are similar to the kind we usually eat (gummies and chips) but the flavors are much more interesting and unique (camembert and roasted tea snacks, not something available at my grocery store!). We've searched in the Asian supermarket for these snacks and rarely find them there.
What's your favorite snack from this month's box?