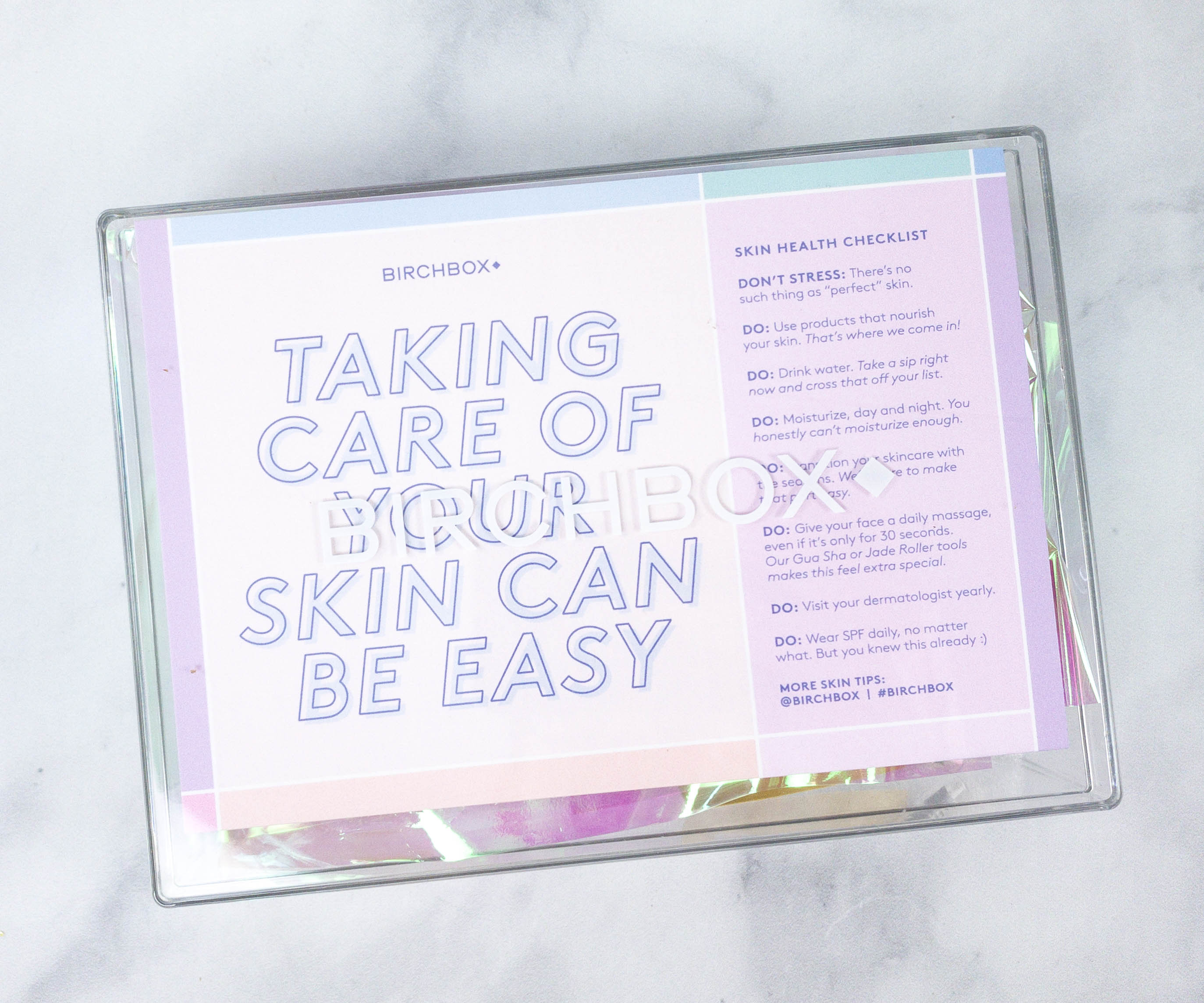 Birchbox is a beauty sampling subscription service that sends 5 new items each month so you can try before you buy. Birchbox is $15 a month and you can choose a monthly sample during selection time, let Birchbox decide, or pick a pre-curated box.
This is a review of a Customized Box with a Sample Choice item. Every month you can choose to select a curated box, pick a guaranteed sample, let Birchbox pick your box for you, swap your box for a selected full-size item, or swap your monthly box for points!
DEAL: Use one of these offers for a luxe freebie with your subscription – just visit Birchbox and use the code!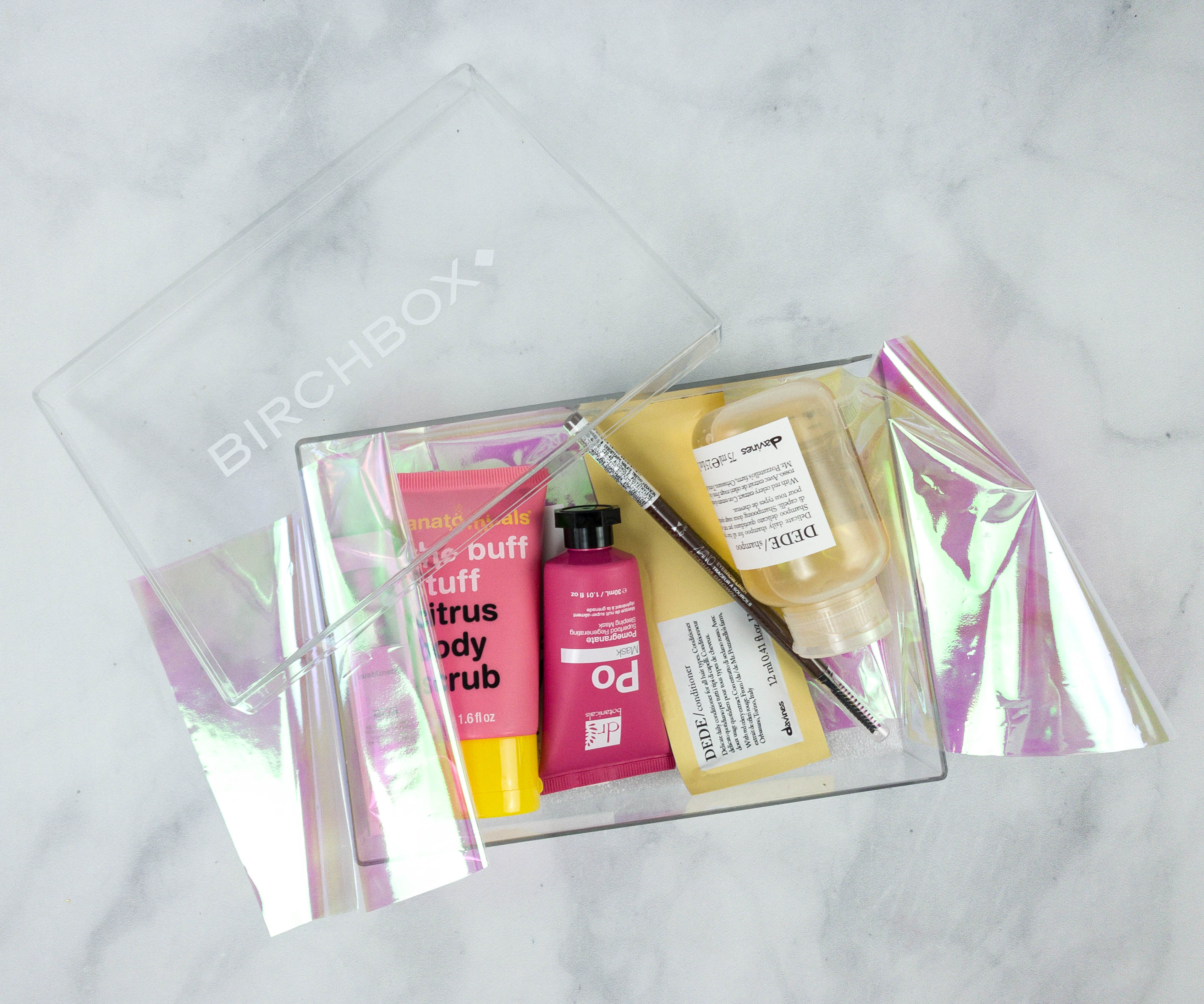 The items were packed in a clear box with some holographic wrappers inside to protect the items!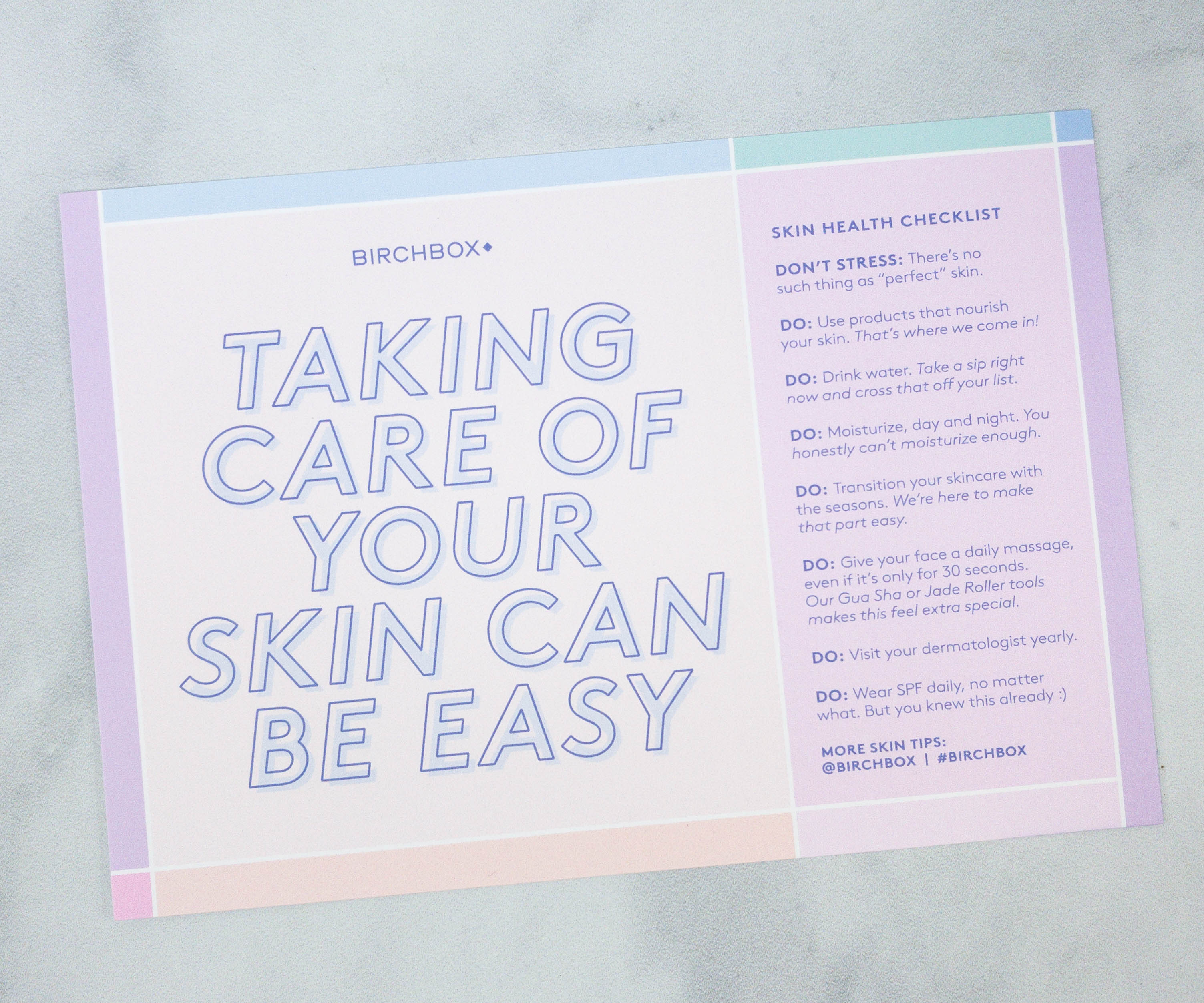 The card features a skin health checklist!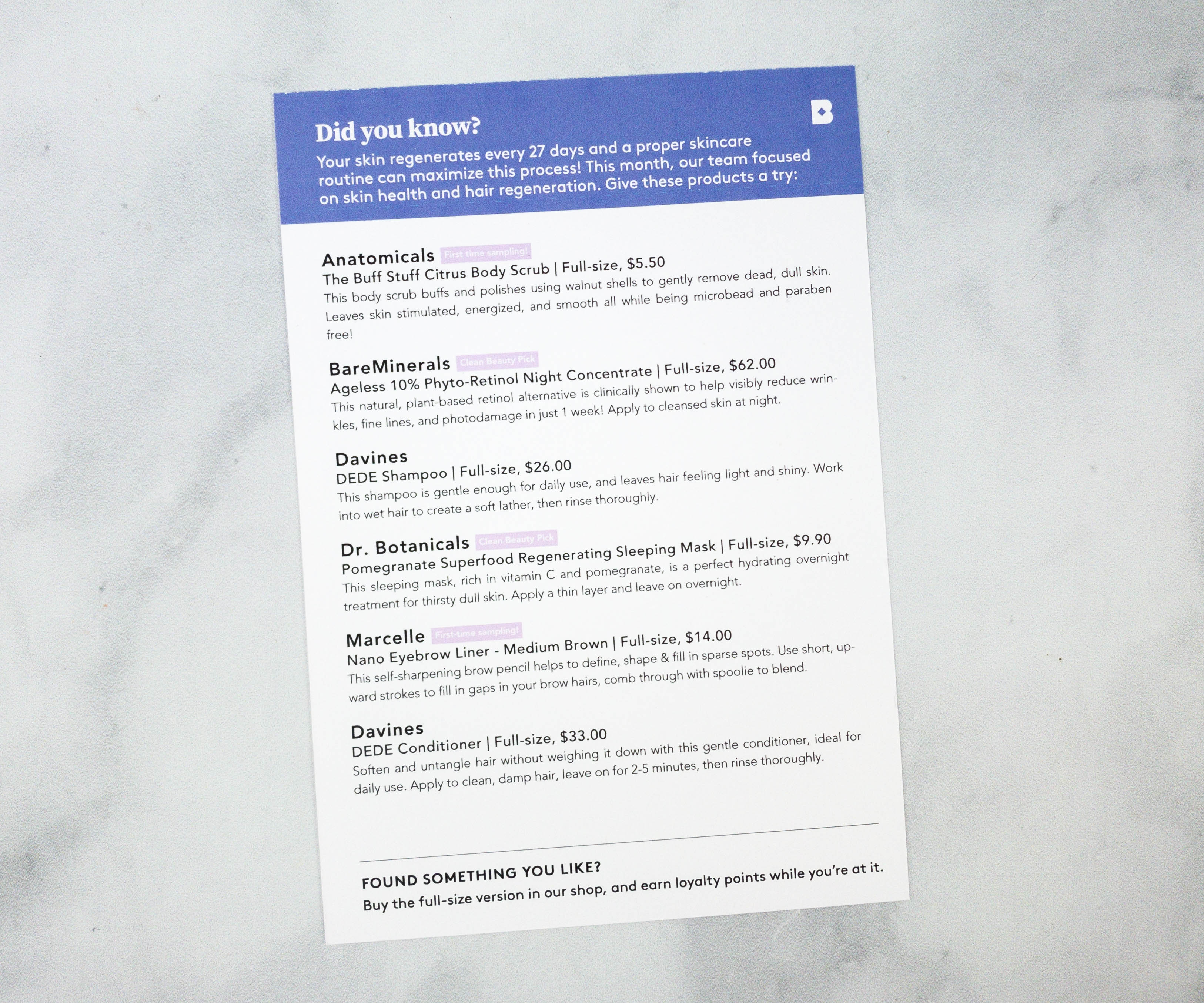 Another card lists the items in the box, as well as the price if you want to buy the full size.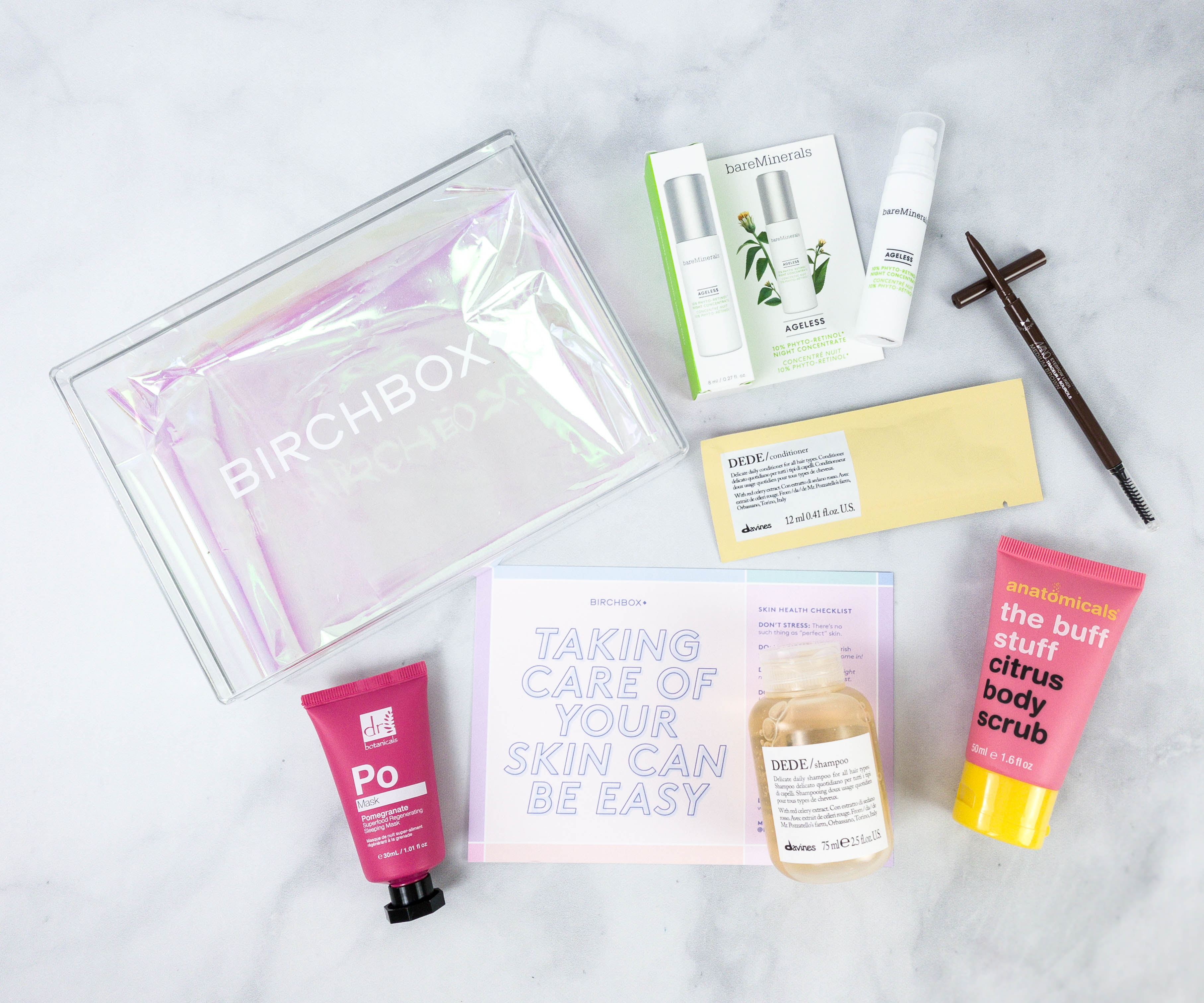 Everything in my January 2021 Box!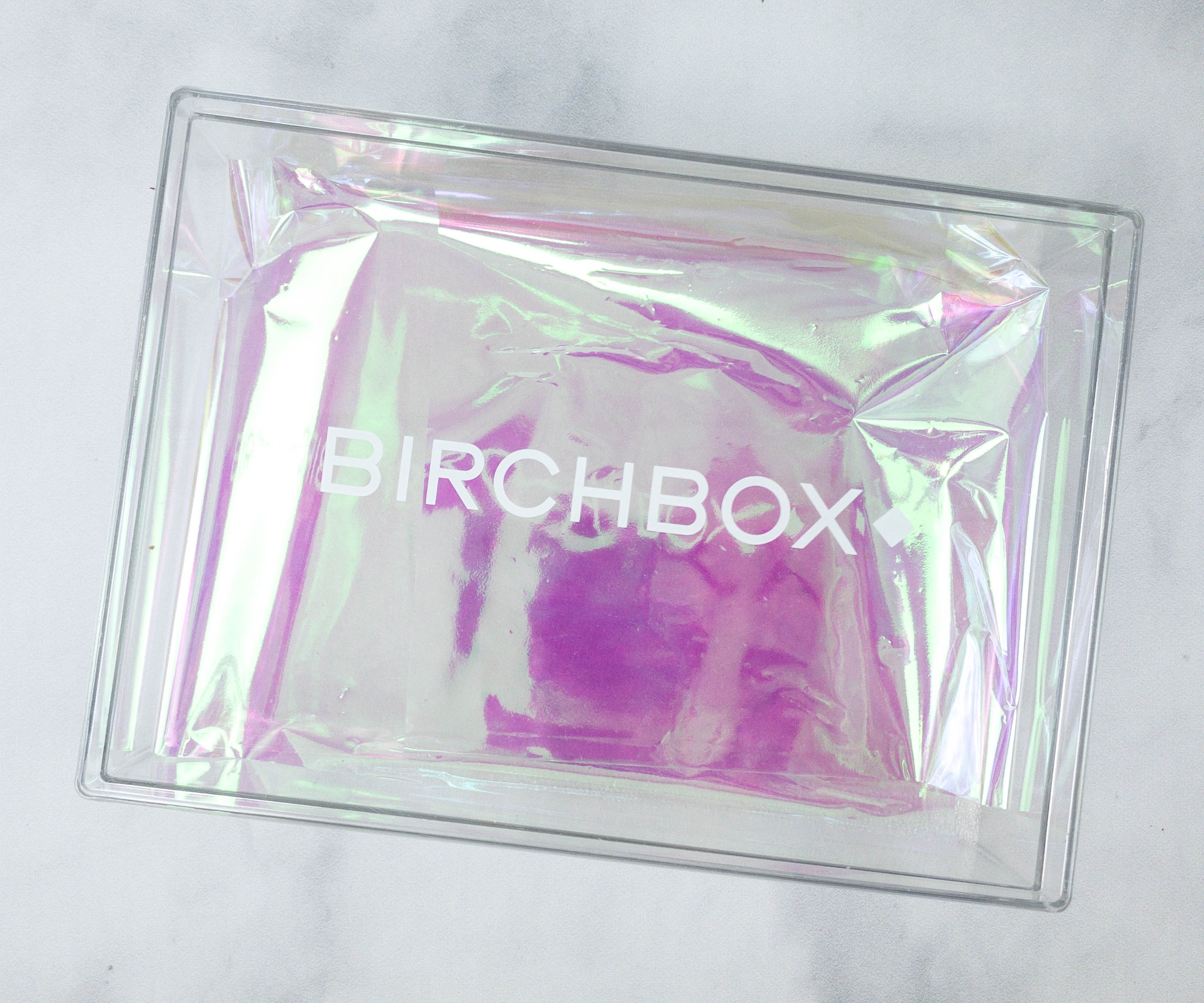 Acrylic Box with Hologram Wrap. I'm obsessed with this packaging! It looks so good and now it can double as my jewelry tray or even a storage for some personal items. The holographic wrap really adds a whole vibe to the otherwise plain acrylic box and I love it!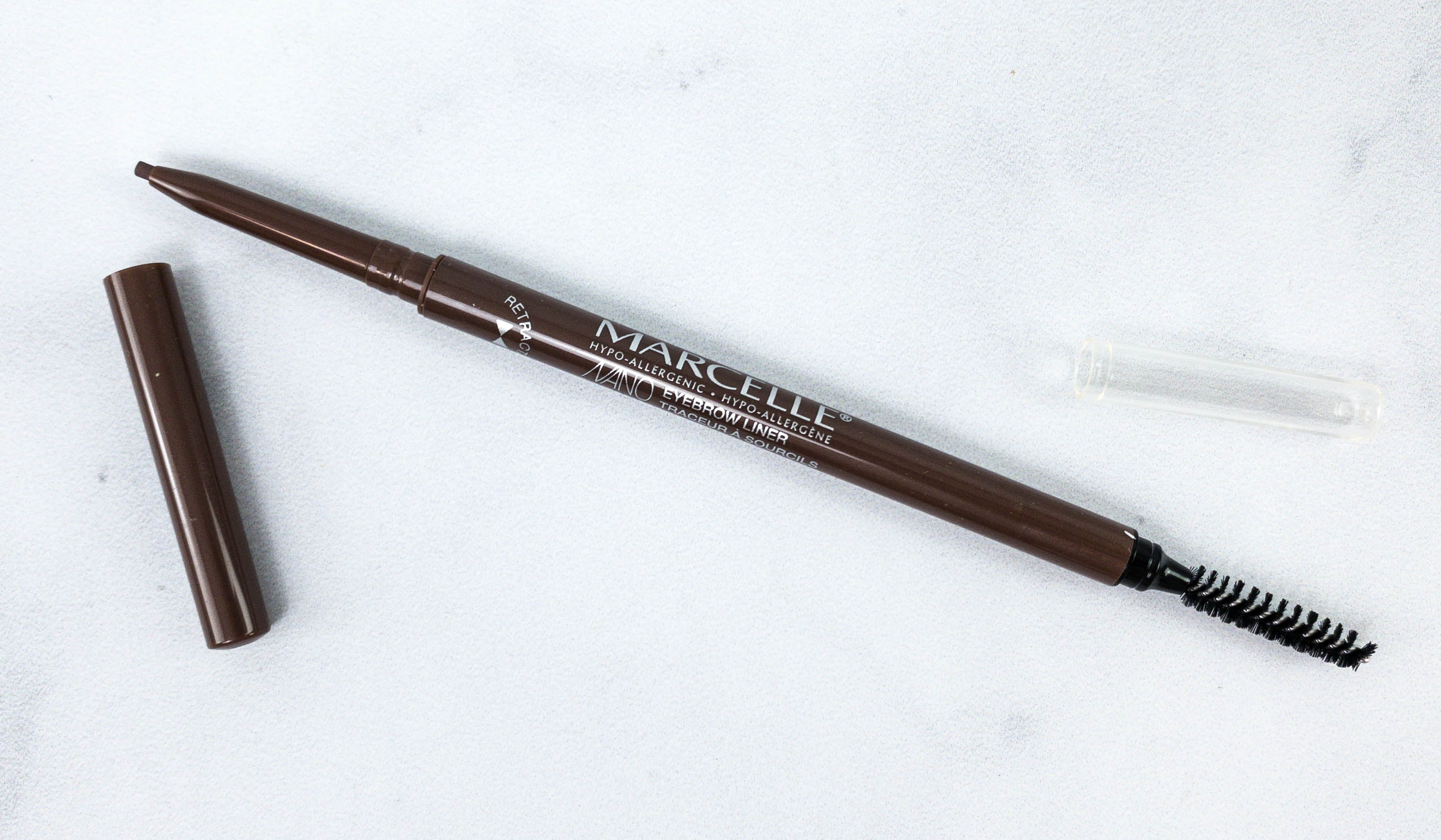 Marcelle Nano Eyebrow Liner ($14) For creating feather like strokes that mimic the natural appearance the brows, here's a fine-tipped eyebrow liner. It's highly pigmented and easy to blend so you can create both the natural looking brows and intense brow looks depending on how you apply it. I also like that it came with its own spoolie so I can brush and tame my unruly brow hairs without having to reach for another tool in my kit.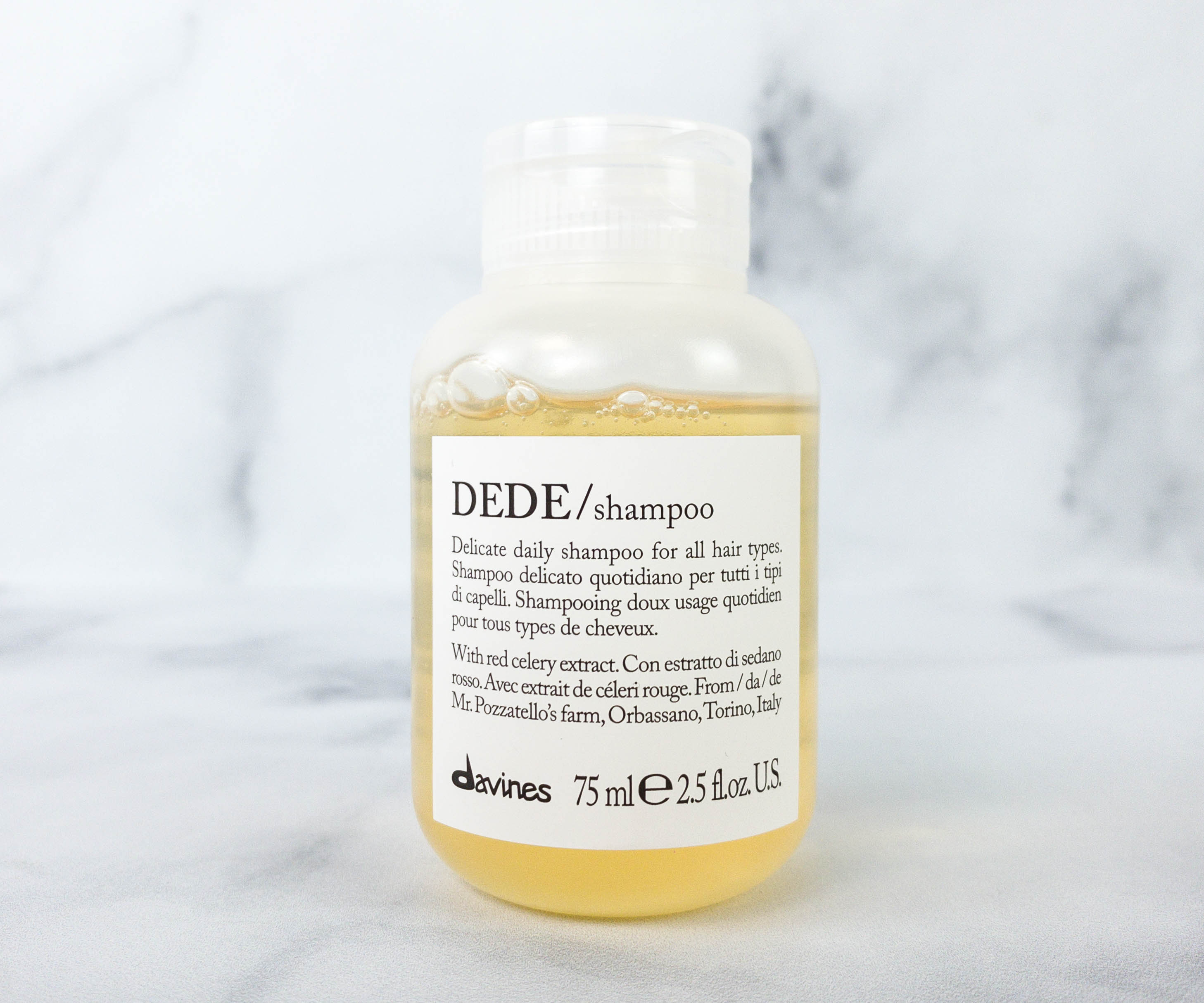 Davines DEDE Daily Shampoo ($7.80) This shampoo was formulated with red celery extract to revive dull and dry hair. It cleanses both the hair and scalp while providing hydration! I like that it makes a rich lather and that it leaves my hair feeling fresh and clean.
Davines DEDE Daily Conditioner ($1.56) To use with the shampoo is this lightweight conditioner! It's easy to rinse off and it leaves the strands feeling softer and smoother. Just like the shampoo, it's infused with red celery extract that helps nourish and hydrate the hair. It also makes my hair more manageable, so detangling my hair with a brush becomes easier!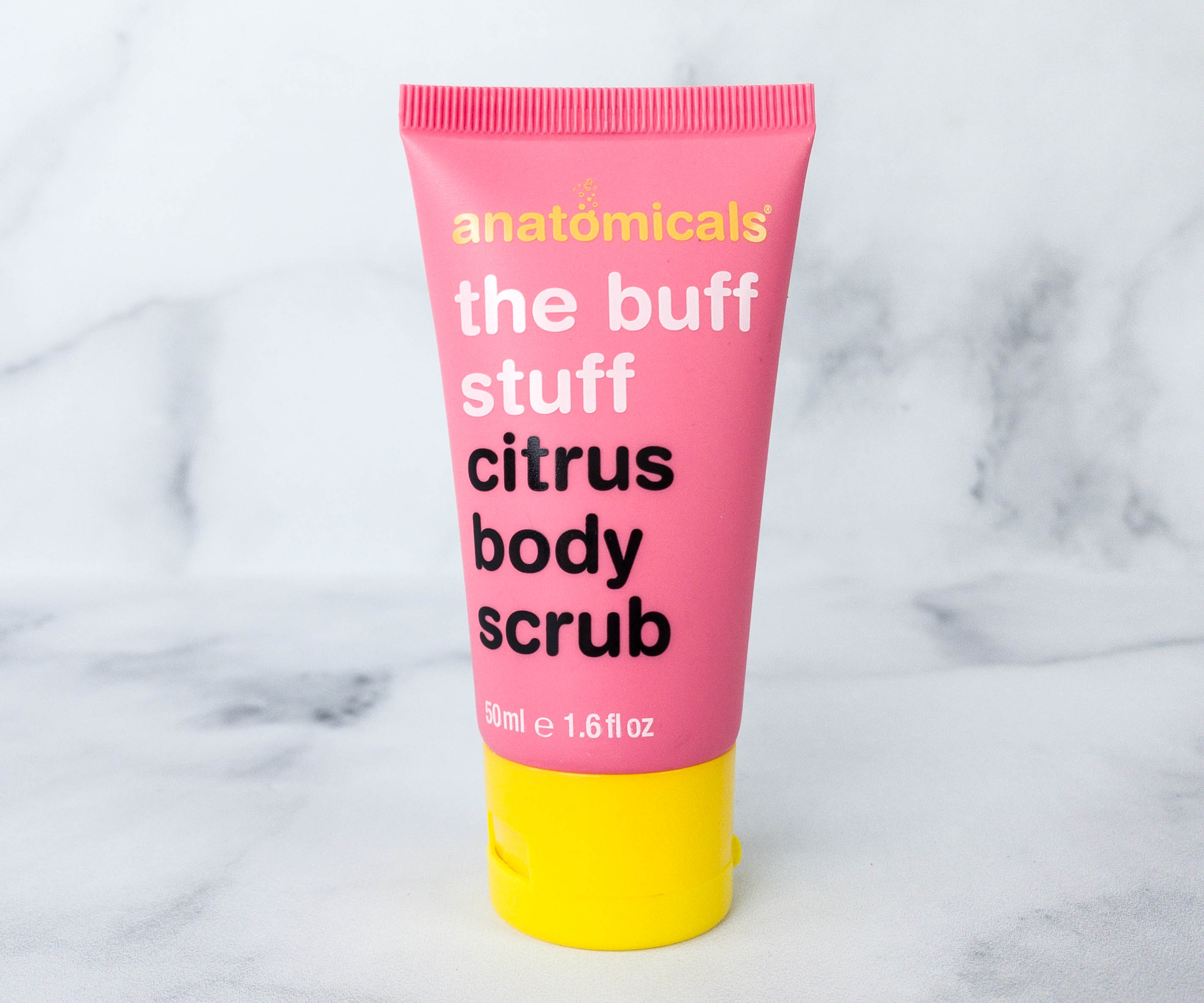 Anatomicals Citrus Body Scrub ($1.38) It's a body scrub infused with a citrusy scent from grapefruit extract! It helps get rid of dead and dry skin cells to make way for smoother and healthier looking skin. Unlike other scrubs, this one doesn't irritate my skin and iIt isn't drying either! This is my Sample Choice item this month. The other Sample Choice options for January are the Birchbox Gua Sha and Verb Ghost Shampoo + Conditioner.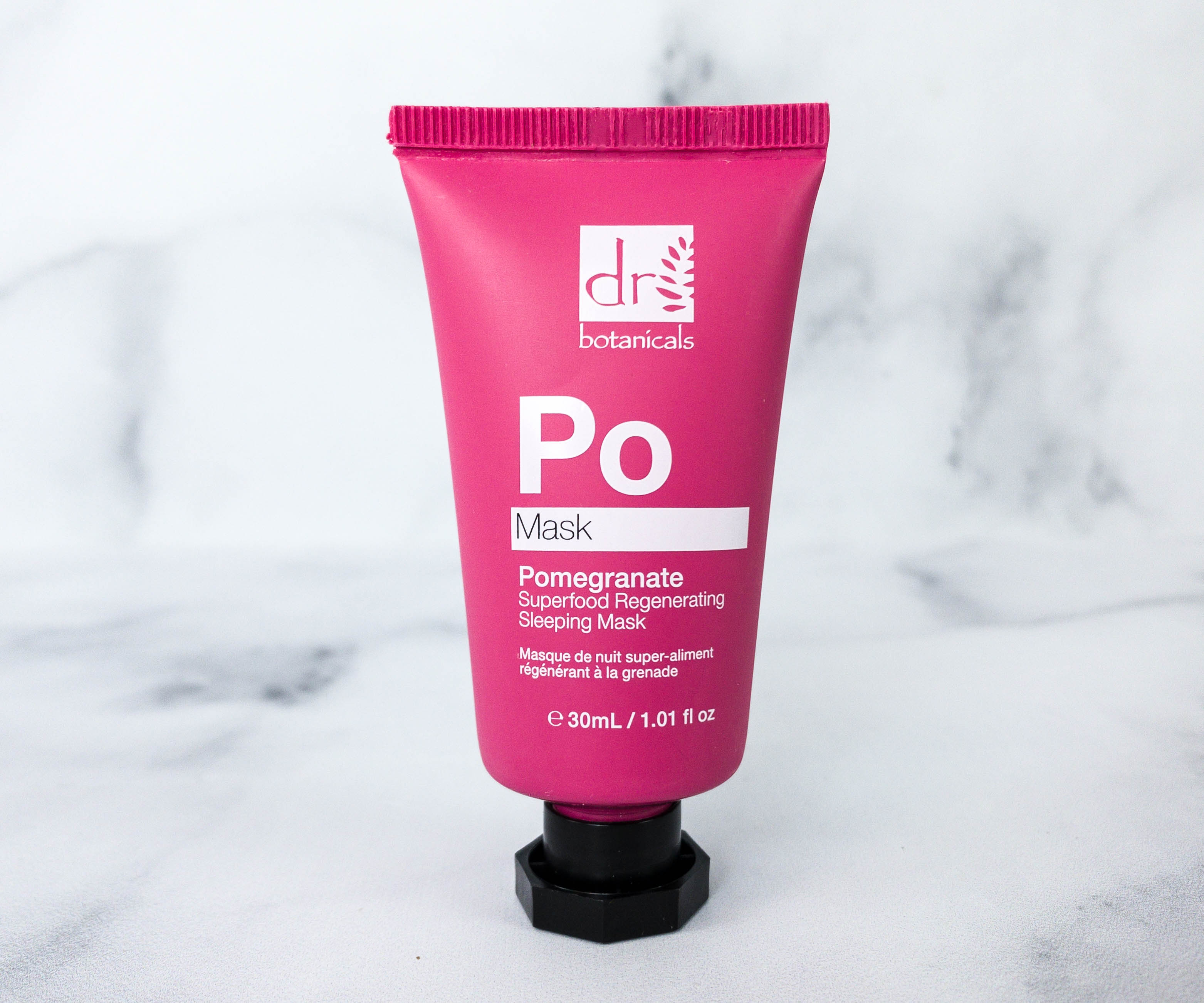 Dr. Botanicals Pomegranate Superfood Regenerating Sleeping Mask ($9.90) Pomegranate is known to be rich in vitamin C and antioxidants, and it's one of the main ingredients of this sleeping mask. You just need to apply a thin layer of this mask on clean, dry skin and let it sink in for at least 30 minutes. It's hydrating and it's also great for combating skin dullness. With consistent use, it's also said to help with signs of aging!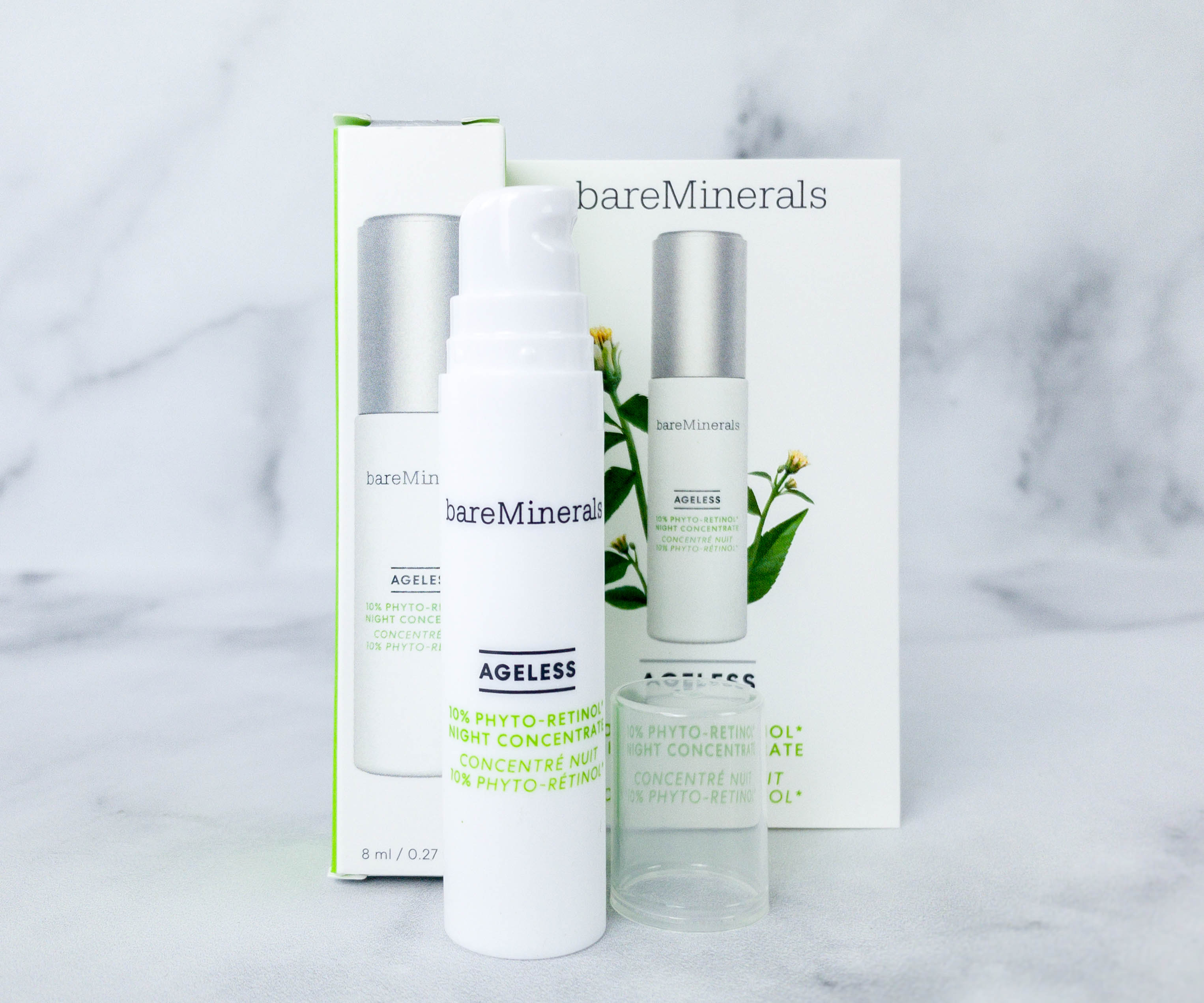 bareMinerals Ageless 10% Phyto-Retinol Night Concentrate ($16.53) This is an overnight skin care product that helps hydrate the skin while reducing redness and dryness. It contains protein peptides, known to help with the skin's natural collagen production and in keeping the skin looking plumper and smoother as well. To use, just get 1-2 pumps and then massage it on your face after cleansing.
I received over $51 worth of items in this Birchbox! There's a couple of items for the hair, plus skin-friendly items and an eyebrow liner. I like the variety of products, and my favorite has got to be the mask because it's provides exactly what my skin needs right now: hydration and nourishment! The grapefruit scented body scrub, which is my Sample Choice this month, is also pretty promising. Let's not forget the lovely packaging as well! The clear box makes such a refreshing sight and I love that it's reusable. In April, they're swapping out the box for Stasher bags! If you're looking to try new beauty products that won't break the bank, Birchbox is a good subscription choice. I love that they have box customization options. You just have to make sure to choose during selection time, or you can also opt to do nothing and receive a completely customized box for you!
What do you think of the January 2021 Birchbox? What was your favorite item from your box?