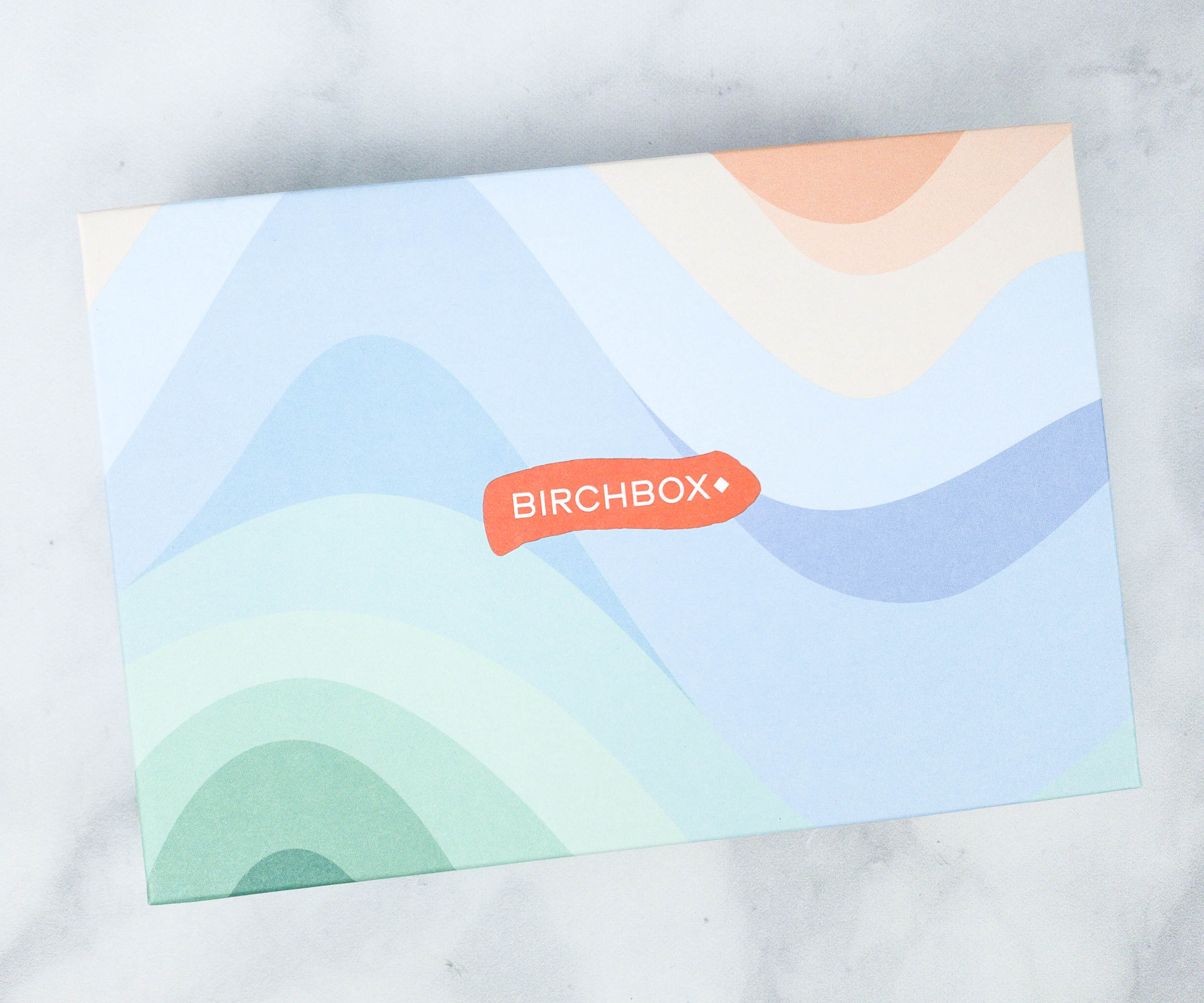 Birchbox is a beauty sampling subscription service that sends 5 new items each month so you can try before you buy. Birchbox is $15 a month and you can choose a monthly sample during selection time, let Birchbox decide, or pick a pre-curated box.
This is a review of a Customized Box. Every month you can choose to select a curated box, pick a guaranteed sample, let Birchbox pick your box for you, swap your box for a selected full-size item, or swap your monthly box for points!
DEAL: Use one of these offers for a luxe freebie with your subscription – just visit Birchbox and use the code!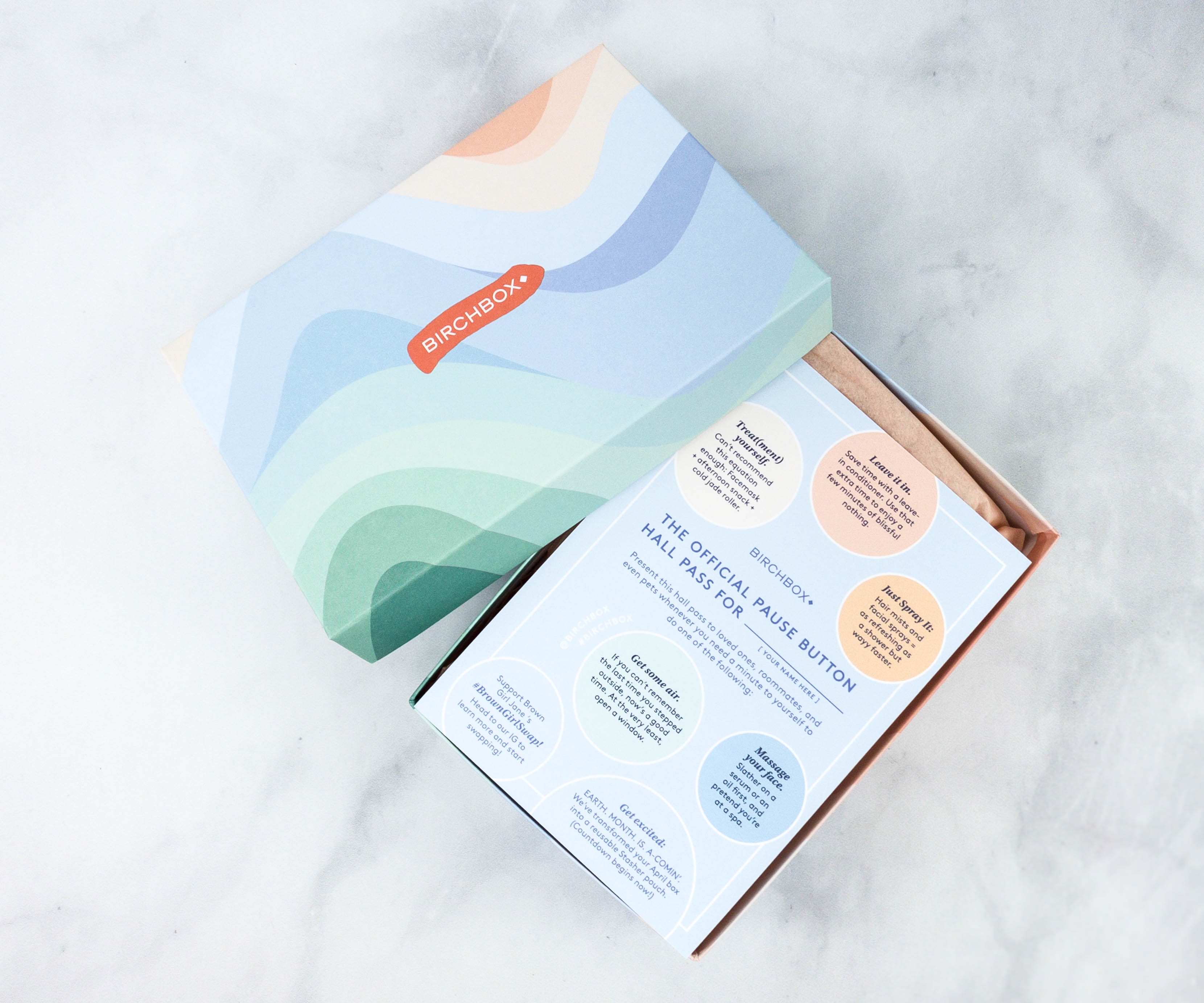 The items were packed in a colorful box!
They were also wrapped in peach colored paper.
The card features The Official Pause Button Hall Pass. It says that you can use this whenever you need a minute to yourself to do some self-care or even to just breathe.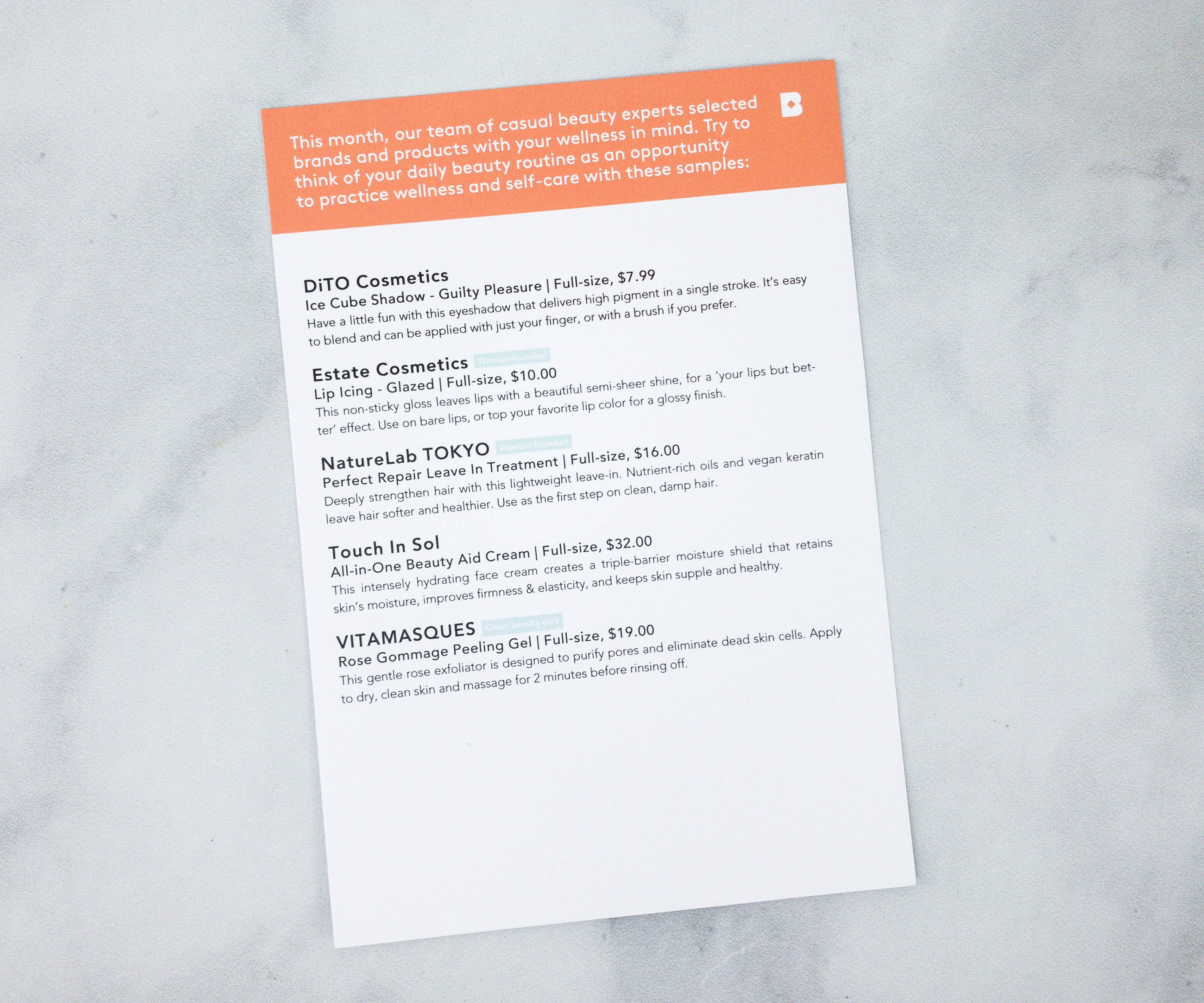 At the back is a list of all the items in the box, as well as the price if you want to buy the full size.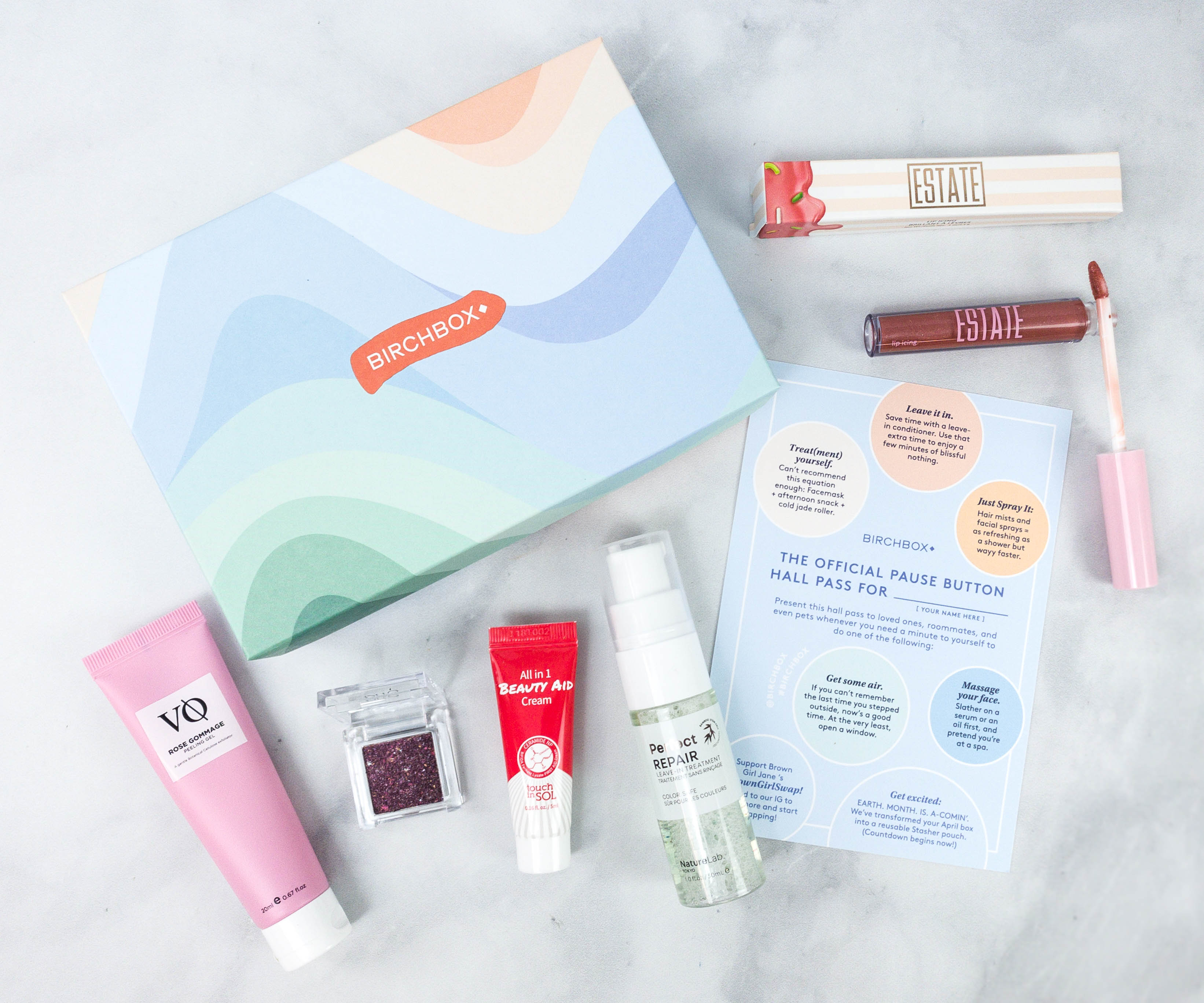 Everything in my February 2021 Box!
DiTO Cosmetics Ice Cube Shadow Guilty Pleasure ($4.28) I love the quirky shade name of this eyeshadow pot! This has a unique shade with a purple base and some added colors when you apply it.
There are also chunky glitters but the formula is quite nice and I love the pigmentation.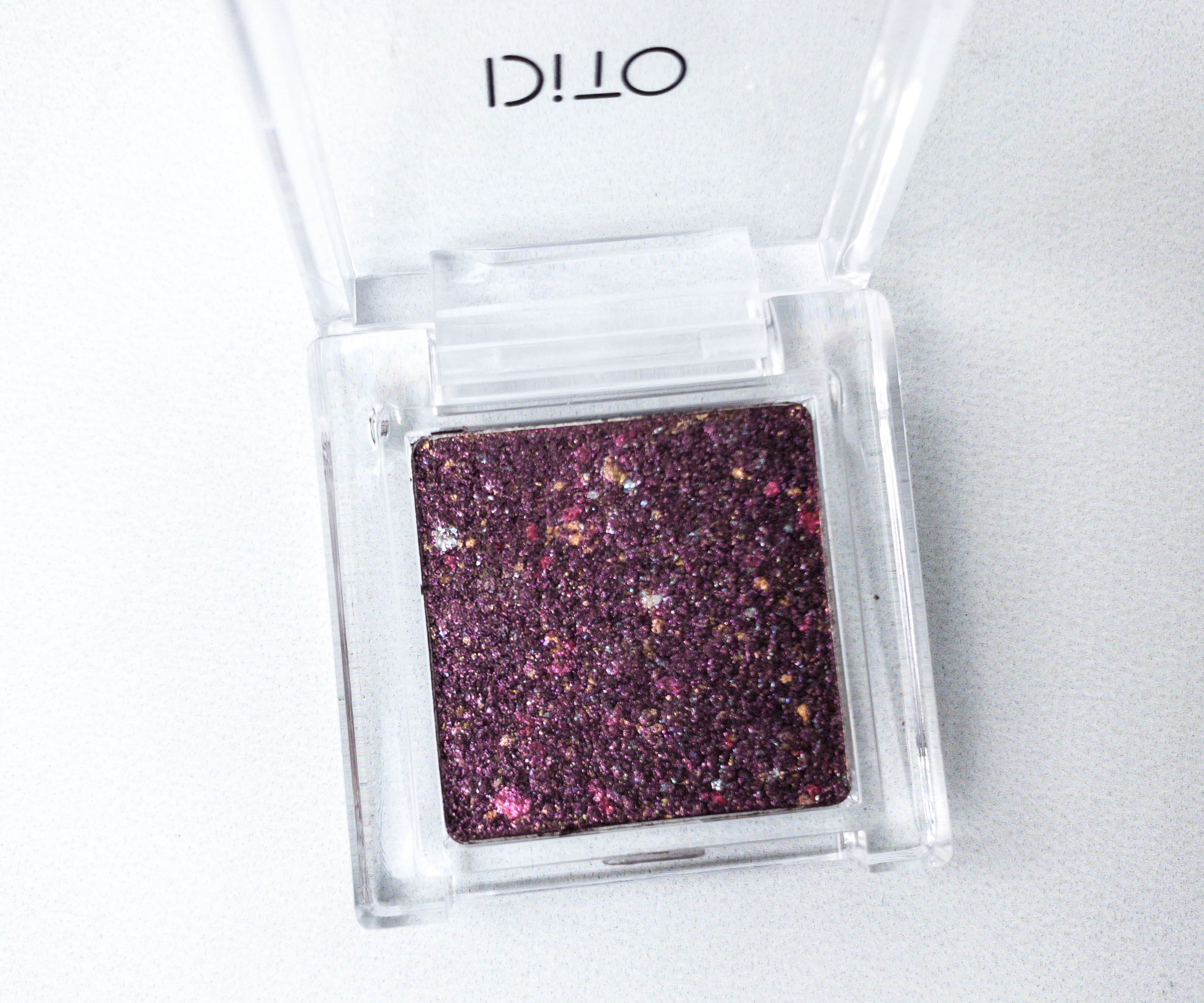 It also came in a small compact packaging that you can carry around with you anywhere. This shade is perfect for any glam evening look.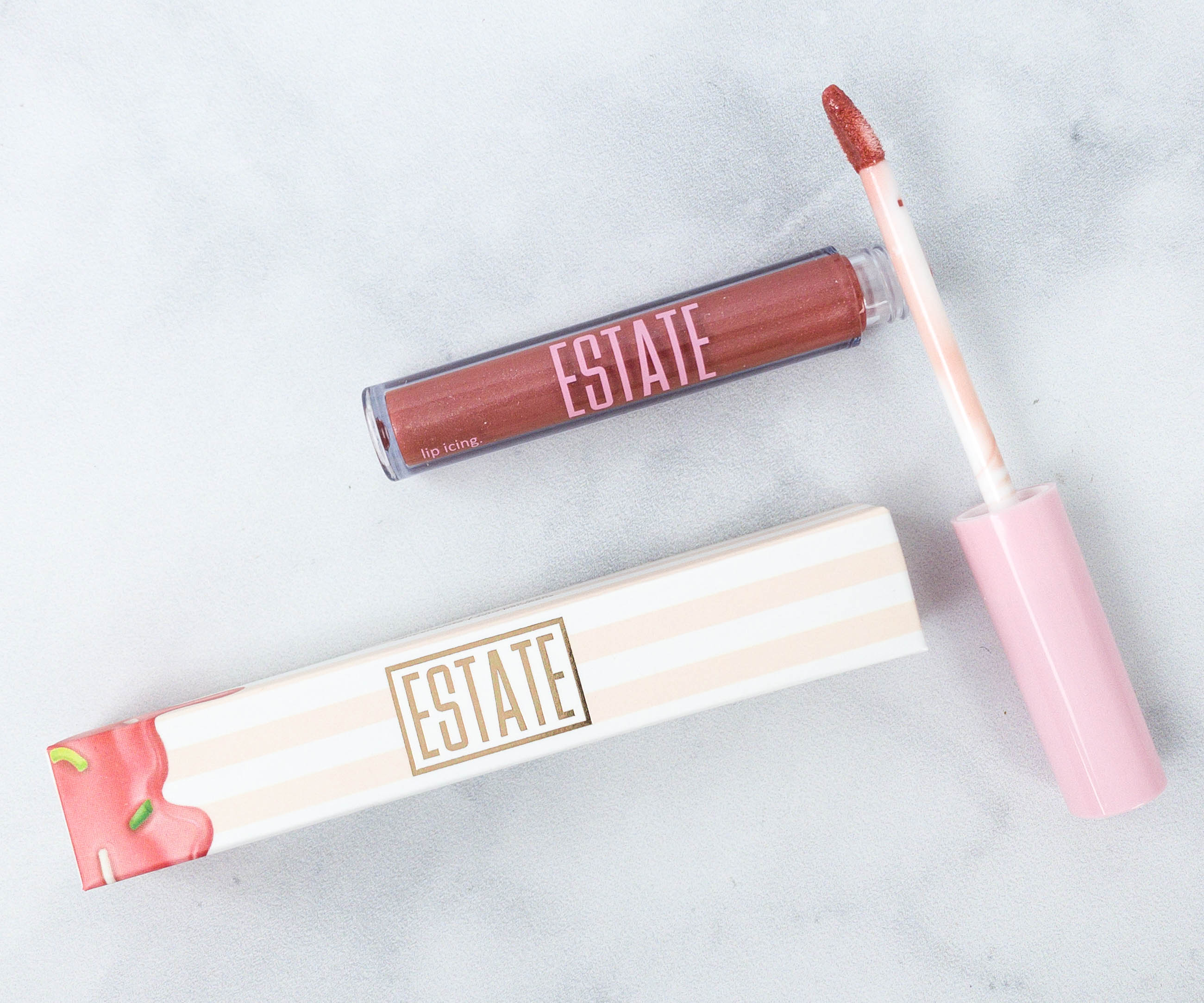 Estate Cosmetics Lip Icing Glazed ($10) This lip gloss is great whether applied as is or used as a lipstick topper. Either way, it leaves a sheer finish that I like. The formula is also non-sticky and non-drying, so applying it is a breeze.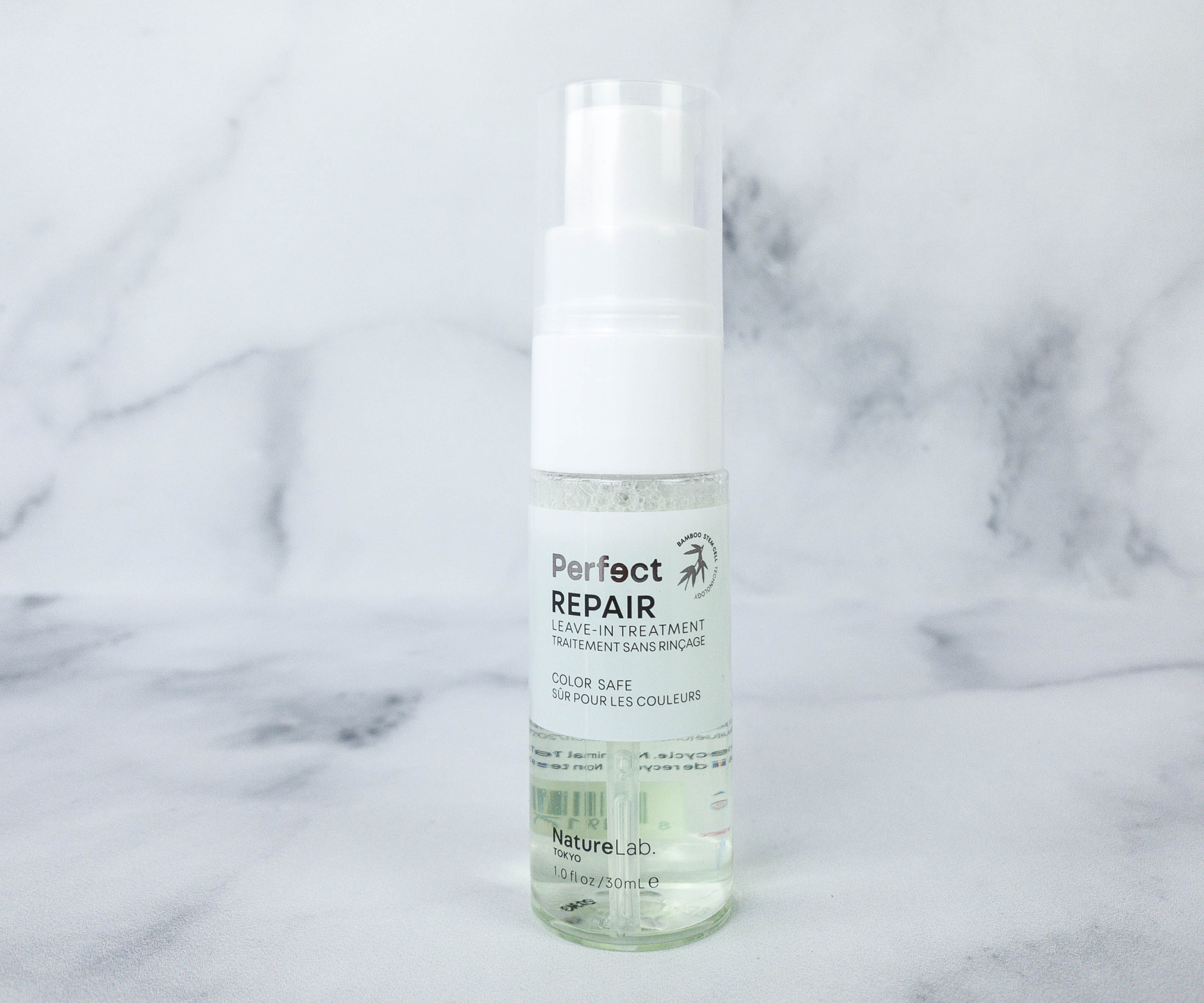 NatureLab Tokyo Perfect Repair Leave-In Treatment ($3.31) Formulated with bamboo stem cells, this leave-in treatment works to strengthen hair strands and promote healthy hair growth. I love the fluffy foam that comes out of the bottle because it makes it easier to apply on my hair. It helps hydrate and revitalize the hair while making it soft and smooth.
VITAMASQUES Rose Gommage Peeling Gel ($24) This peeling gel exfoliates to get rid of dry and damaged skin, making the skin feel soft after each use. The gentle formula contains rose extract that cleanses the skin while preventing blemishes.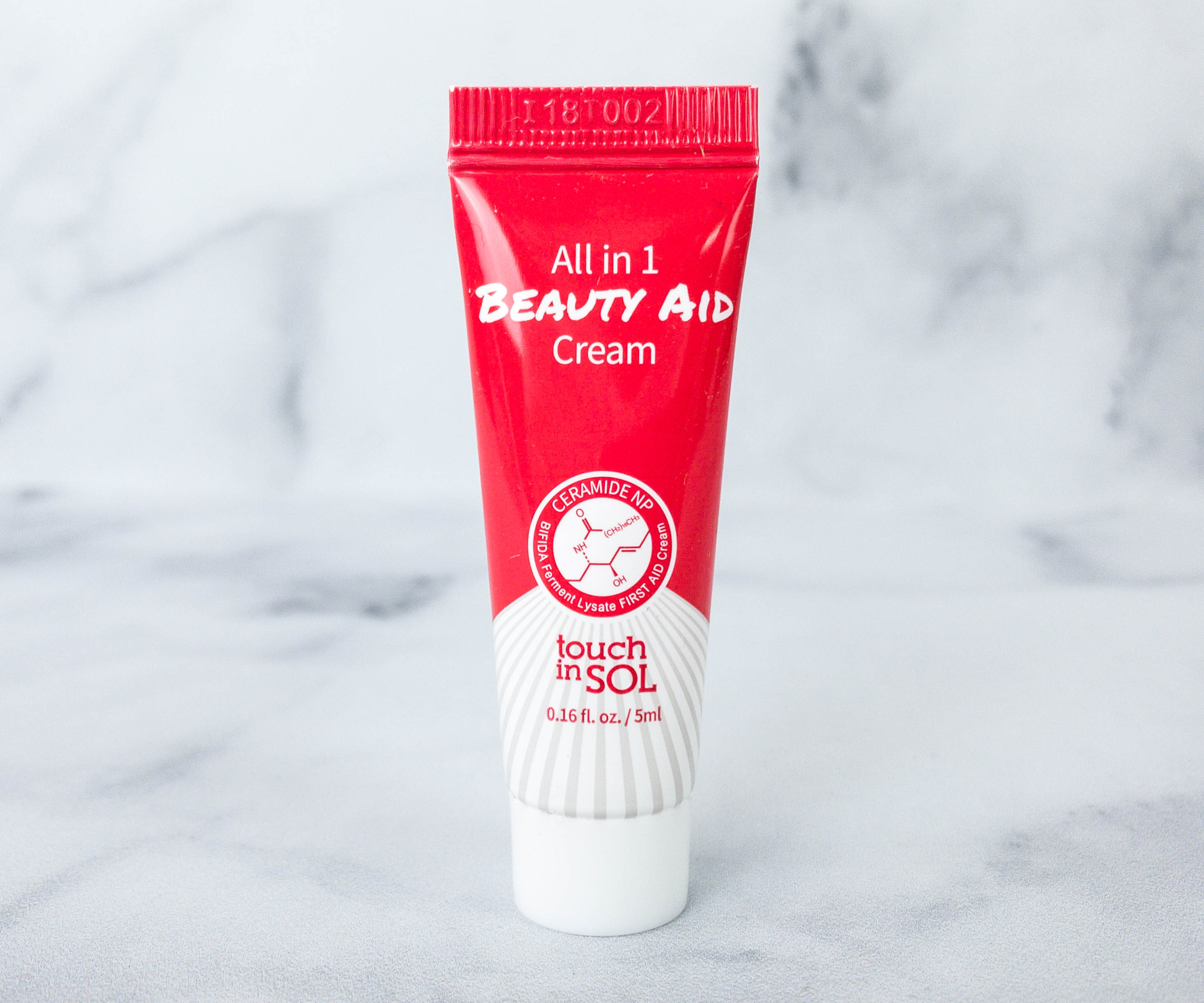 Touch In Sol All-in-One Beauty Aid Cream ($2.13) Great for all skin types, this cream provides a boost of hydration to keep the skin looking and feeling healthy. It also improves the skin's firmness and elasticity and provides a moisture shield on the skin. I like how this gets absorbed quickly by my skin, without leaving a greasy feeling. This is one of my favorites, because I have dry skin that always needs a bit more protection, and this seems to work well for me.
I received a total of $43.72 worth of items this month and I'm happy because I got great value for my money! The items were also good, and my favorite is the peeling gel. I love the way my skin feels after using it. You can also follow it up with the beauty cream which helps in keeping the skin well-hydrated. The combo is perfect for those want to avoid the adverse effects of the cold weather to their skin. There's also a couple of makeup items, the lip gloss and the eyeshadow, which are both unique. This is a great curation overall! I didn't choose anything this month and let Birchbox decide, so I'm pretty impressed.
What do you think of the February 2021 Birchbox? What was your favorite item from your box?