Birchbox Grooming is a monthly grooming and lifestyle subscription for men. In every shipment, you'll receive 3-4 sample items that are smaller versions of what you can order from the Birchbox site. There are two versions – Birchbox Grooming Plus for $20 per month that includes a full-size lifestyle item, or regular Birchbox Grooming for $10 per month with no lifestyle item.
This is a review of the Birchbox Grooming Plus $20 per month box.
DEAL: For a limited time when you subscribe to Birchbox Grooming use one of the codes to score a freebie!
Birchbox has always been about the samples, so if you are a stickler for calculating in-box value, you'll have to do some math to figure the per ounce value. The cards show the price for the full-size version of the included items — they are available on the Birchbox site. You can see your box at birchbox.com/mybox.
The lifestyle item usually doesn't fit in the box. This month's lifestyle item is from BENNKAI.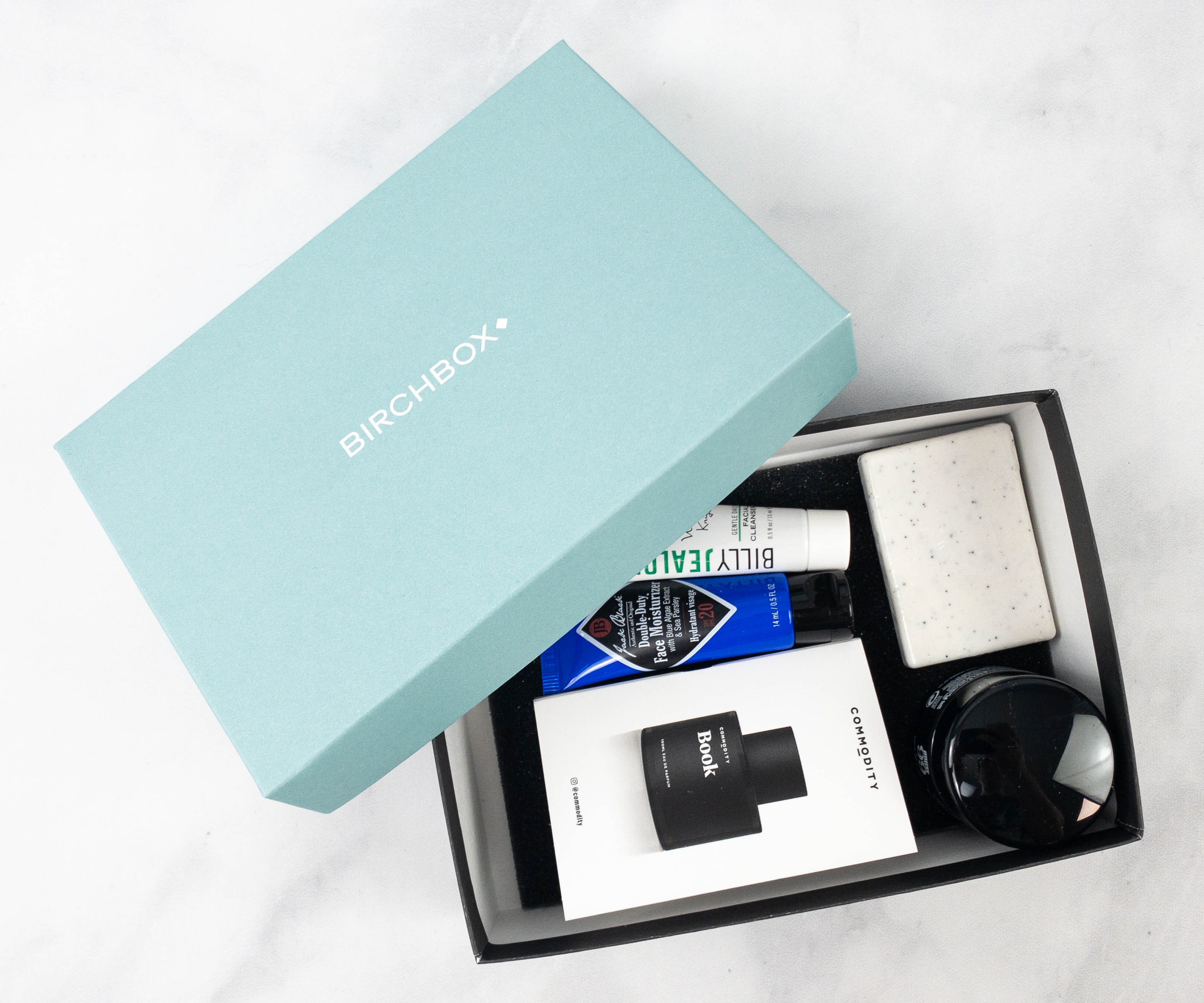 There are no other packaging materials yet everything arrived in great condition.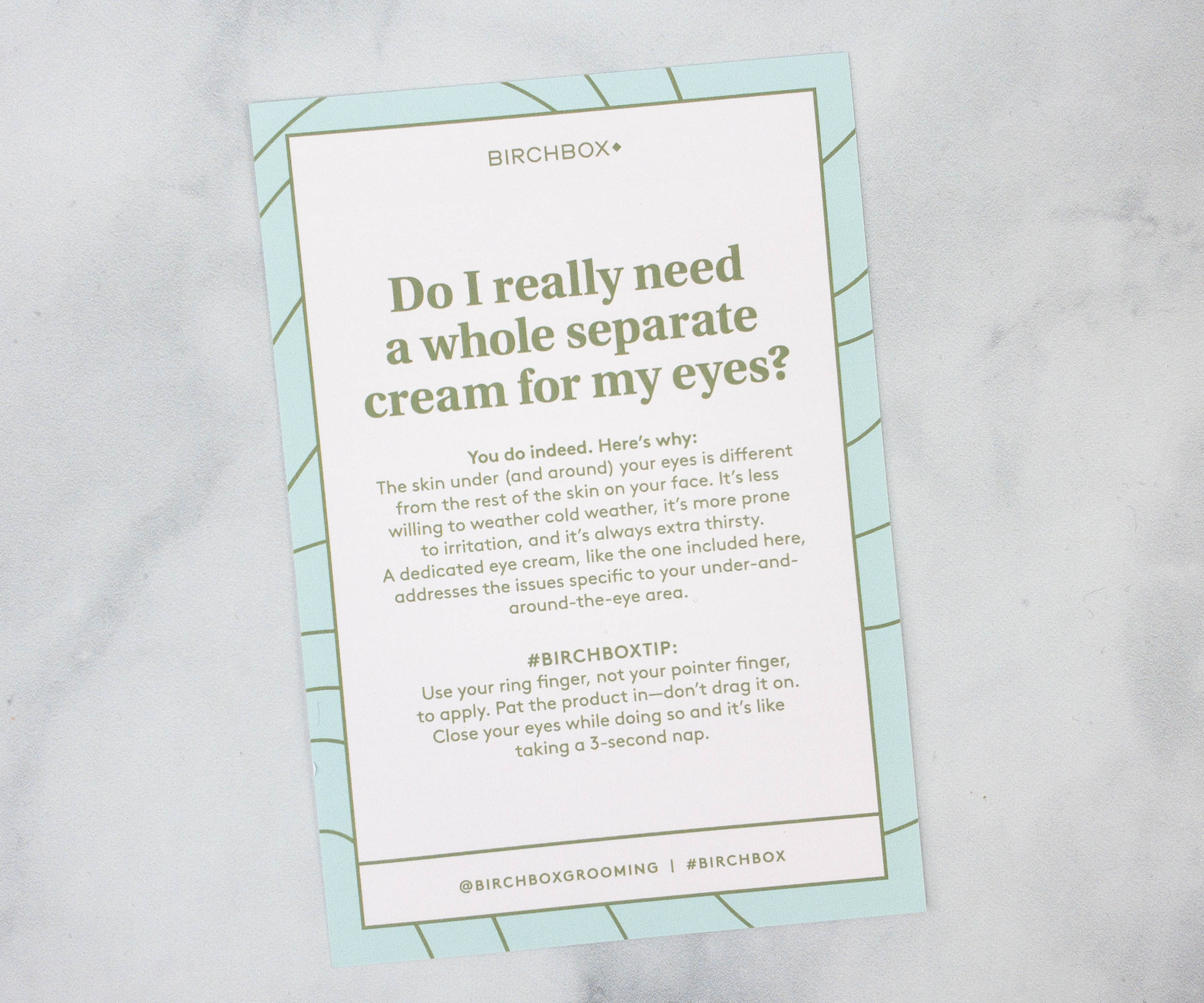 According to the card, it is better to use a separate cream around the eyes since they are different from the rest of the skin on the face. The skin around the eyes is more prone to irritation and is extra thirsty.
#BIRCHBOXTIP:

Use your ring finger, not your point finger, to apply. Pat the product in – don't drag it on. Close your eyes while doing so and it's like taking a 3-second nap.
The back of the card features a list of all five samples inside the box. This list includes the price of the full-size version available on the Birchbox site, plus a brief tip on how to properly use them.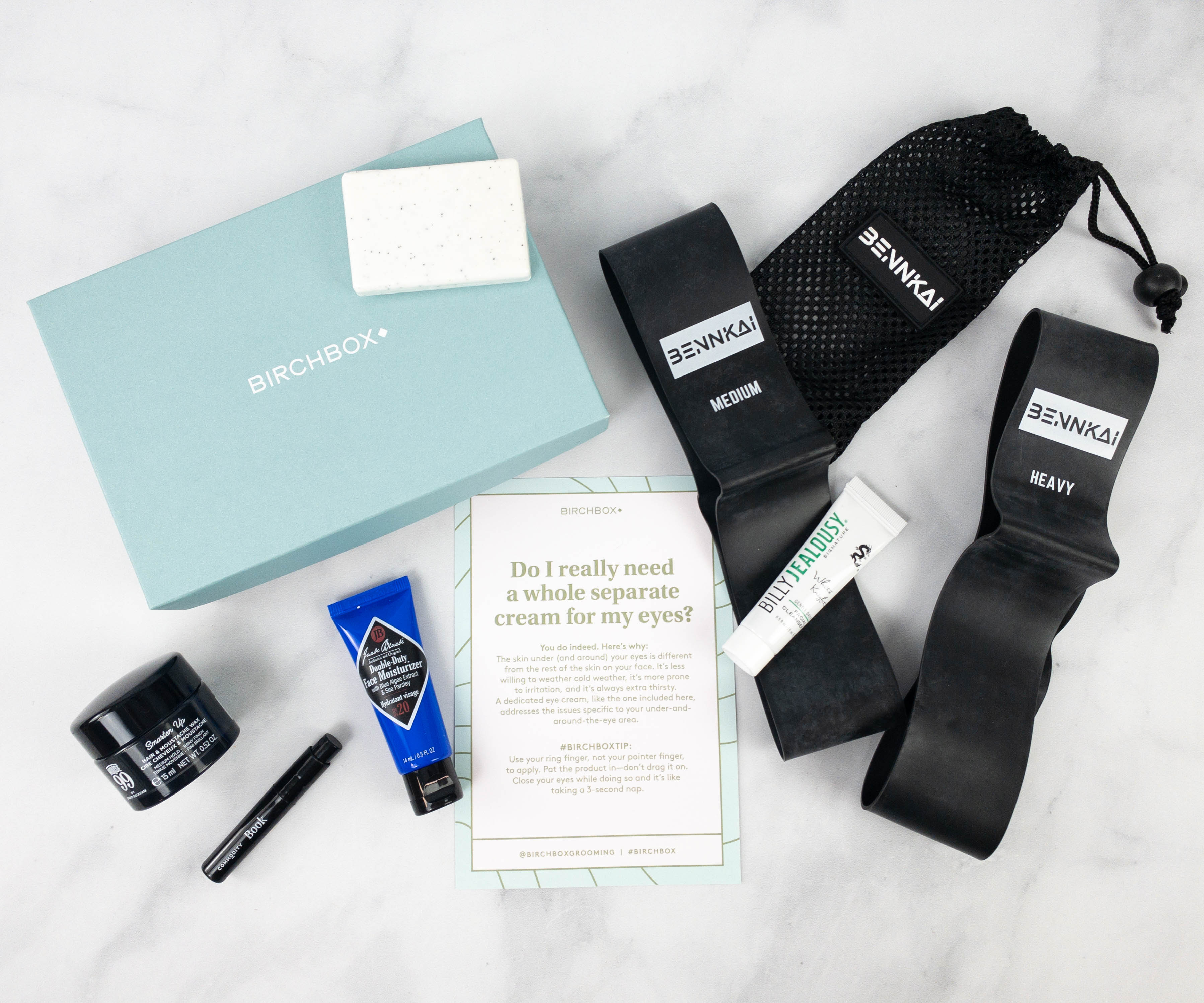 Everything in my February 2021 Birchbox!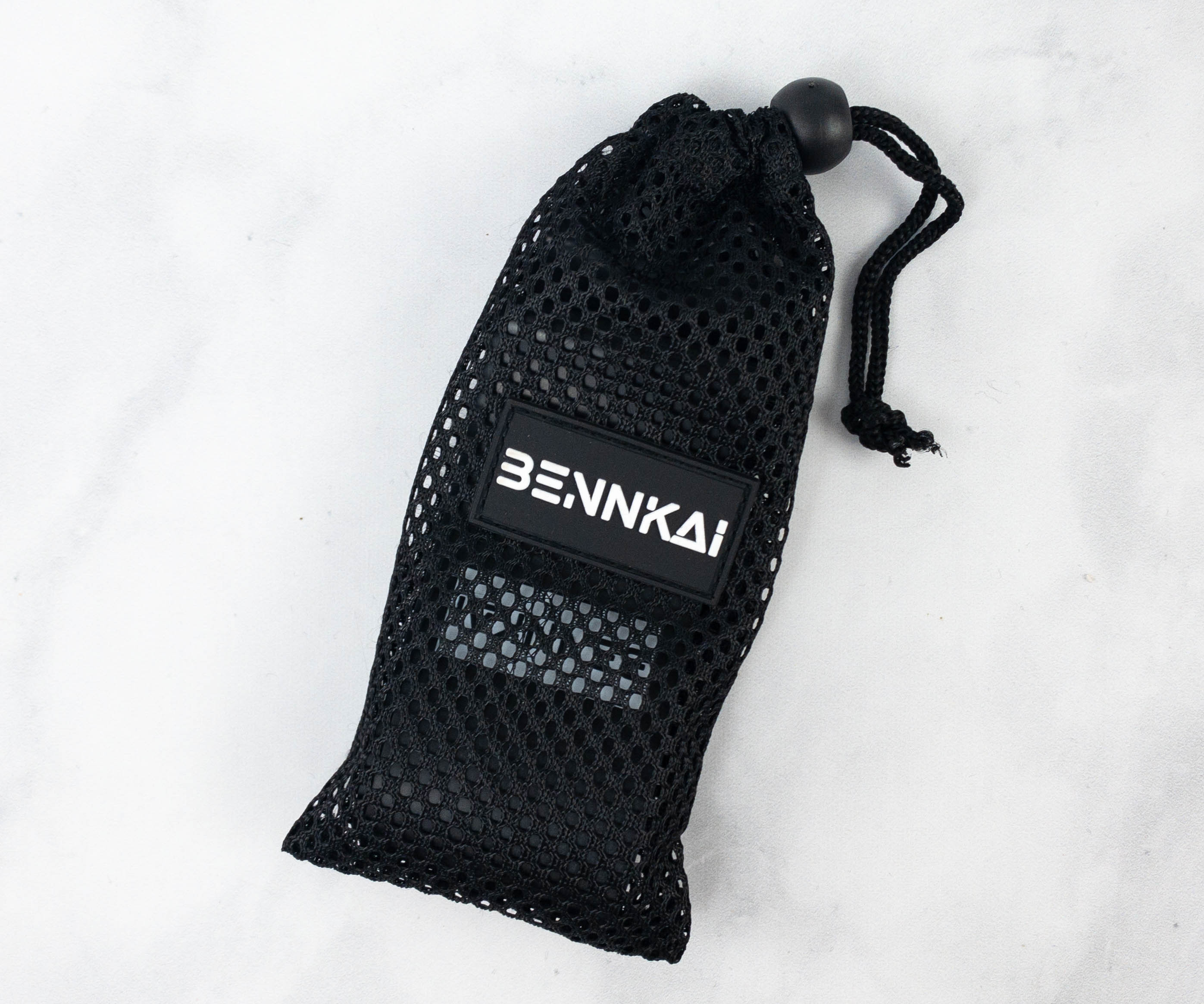 BENKKAI Resistance Bands (estimated about $5 total value) This month's lifestyle item is a set of resistance bands, and they came in a black drawstring pouch bag!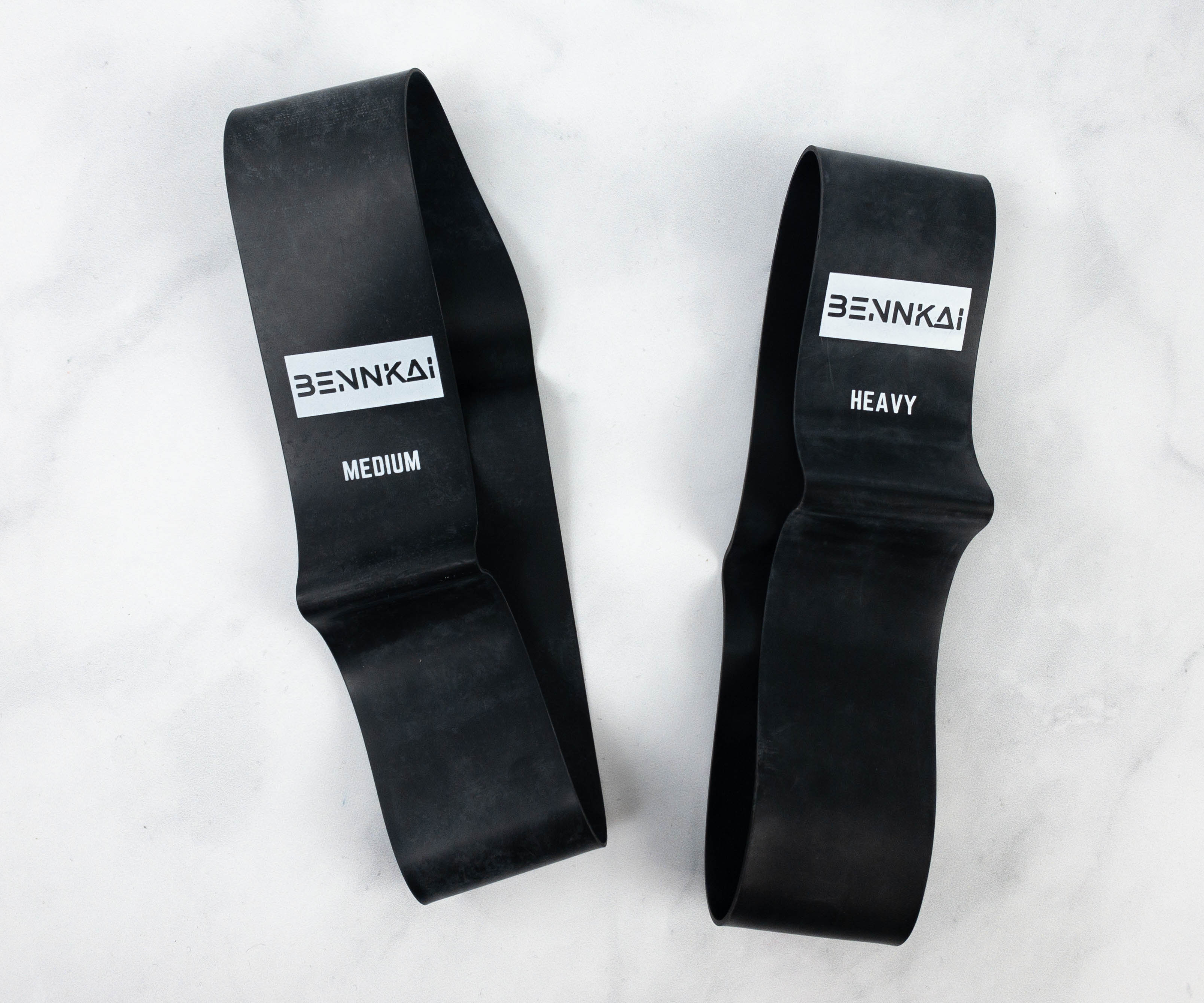 The pack includes one medium and one hard level resistance bands. These are workout tools made from durable, elastic bands and they are usually used for strength training, physical therapy, and core build-up!
These aren't for sale on the Birchbox site, and for me, they don't meet the retail value of the previous items included in this subscription.
Commodity Book Eau De Parfum ($1.20) This perfume has notes of sparkling bergamot, spicy cypress, and creamy sandalwood, with musk and sandalwood on the base and bergamot and eucalyptus on top!
I like the scent as it's refreshing and not overpowering! It was packed in a black, handy spray vial that I can easily slide on my pocket and use anytime I need it.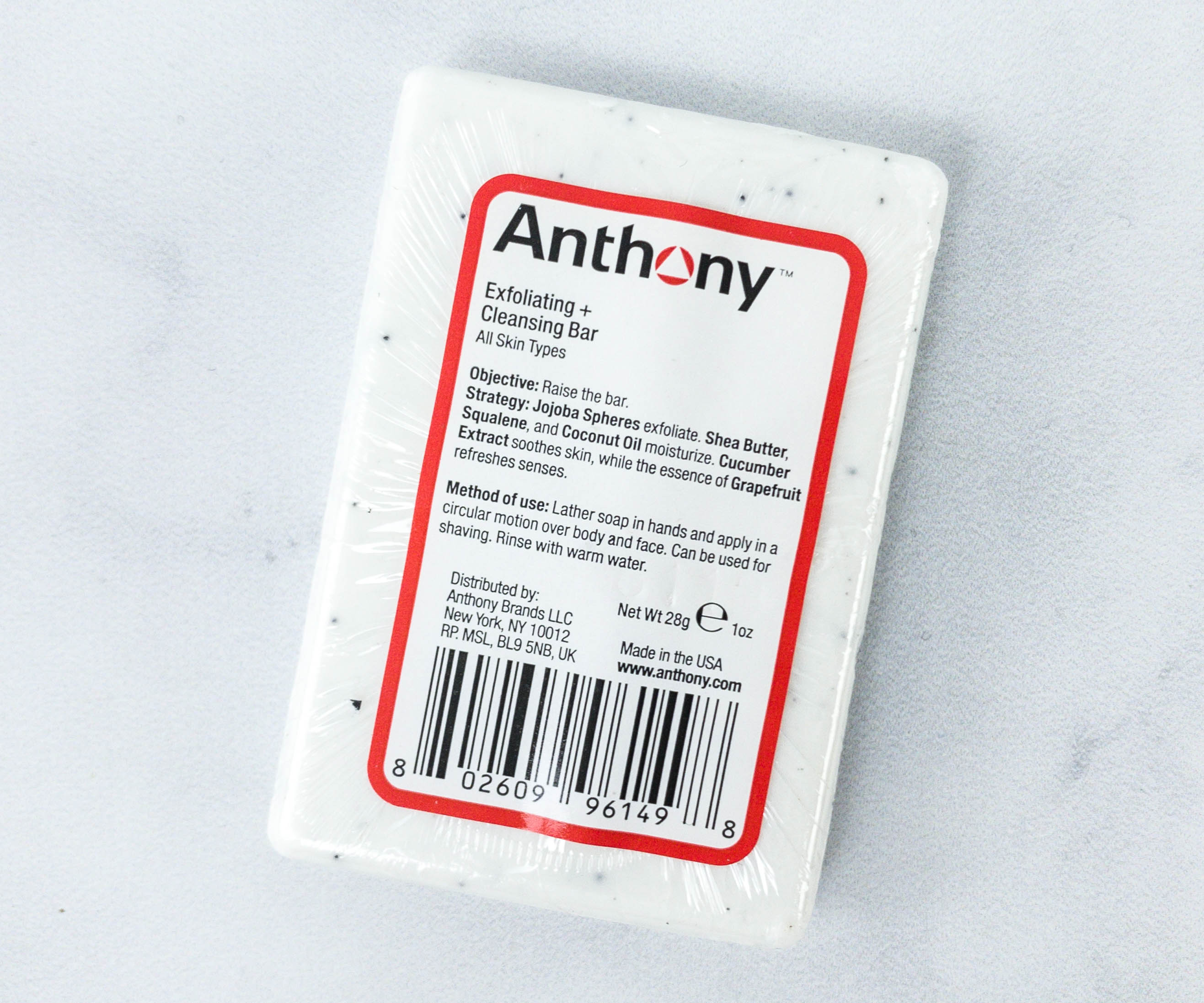 Anthony Exfoliating + Cleansing Bar ($4) This cleansing bar helps keep my skin refreshed and moisturized all the time. It's gentle enough to use on the face, and it can be used on the body as well.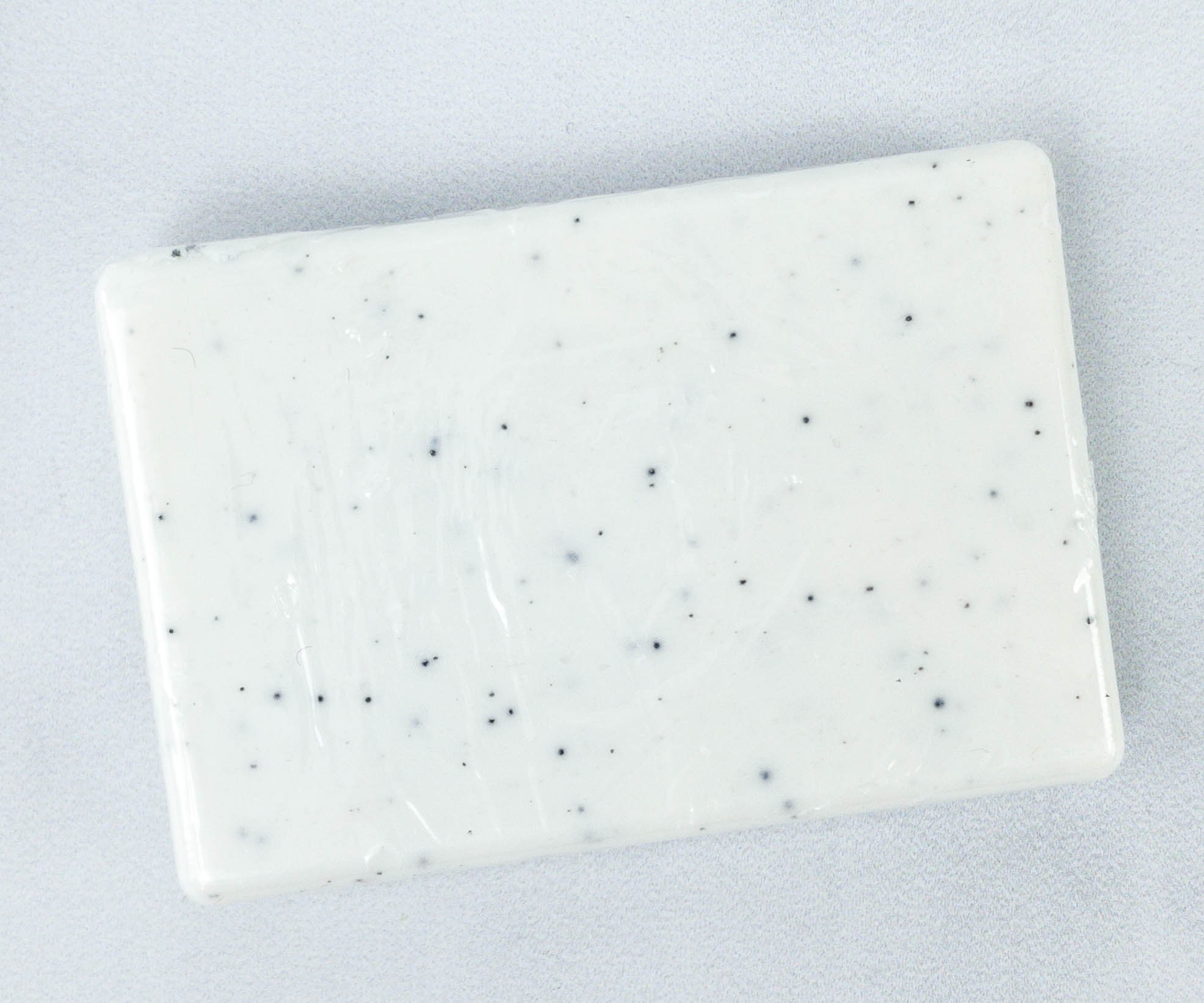 This bar soap is made with shea butter and coconut oil, which are known as moisturizing ingredients. It also contains jojoba spheres that help exfoliate dead skin cells, and cucumber and grapefruit extracts that soothe skin and refresh the senses.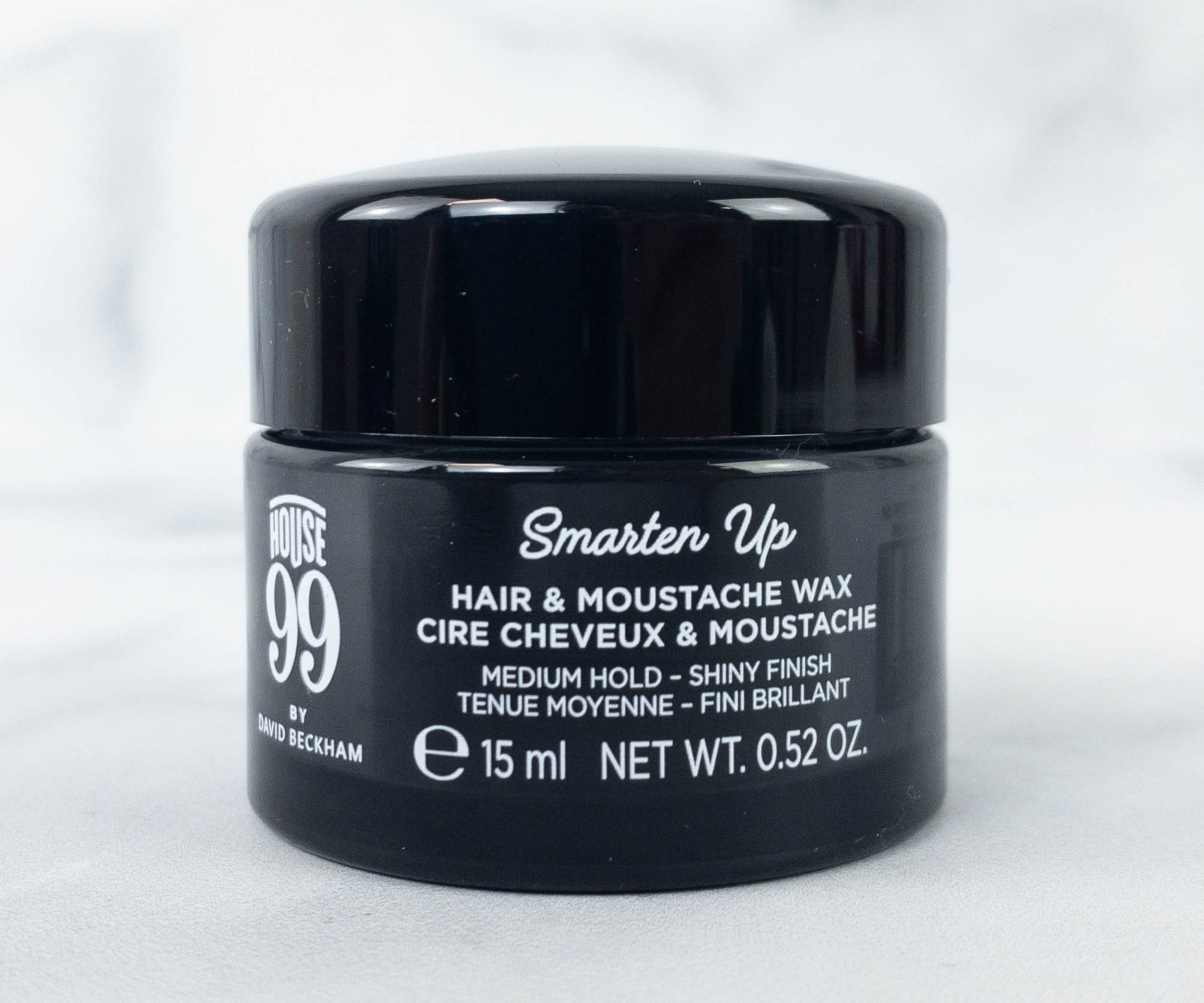 House 99 by David Beckham Smarten Up Hair & Moustache Wax ($4.20) This month's box includes another House 99 item, and this time it's a hair and moustache wax. The formula is water-based and non-greasy, so it makes styling quick and effortless!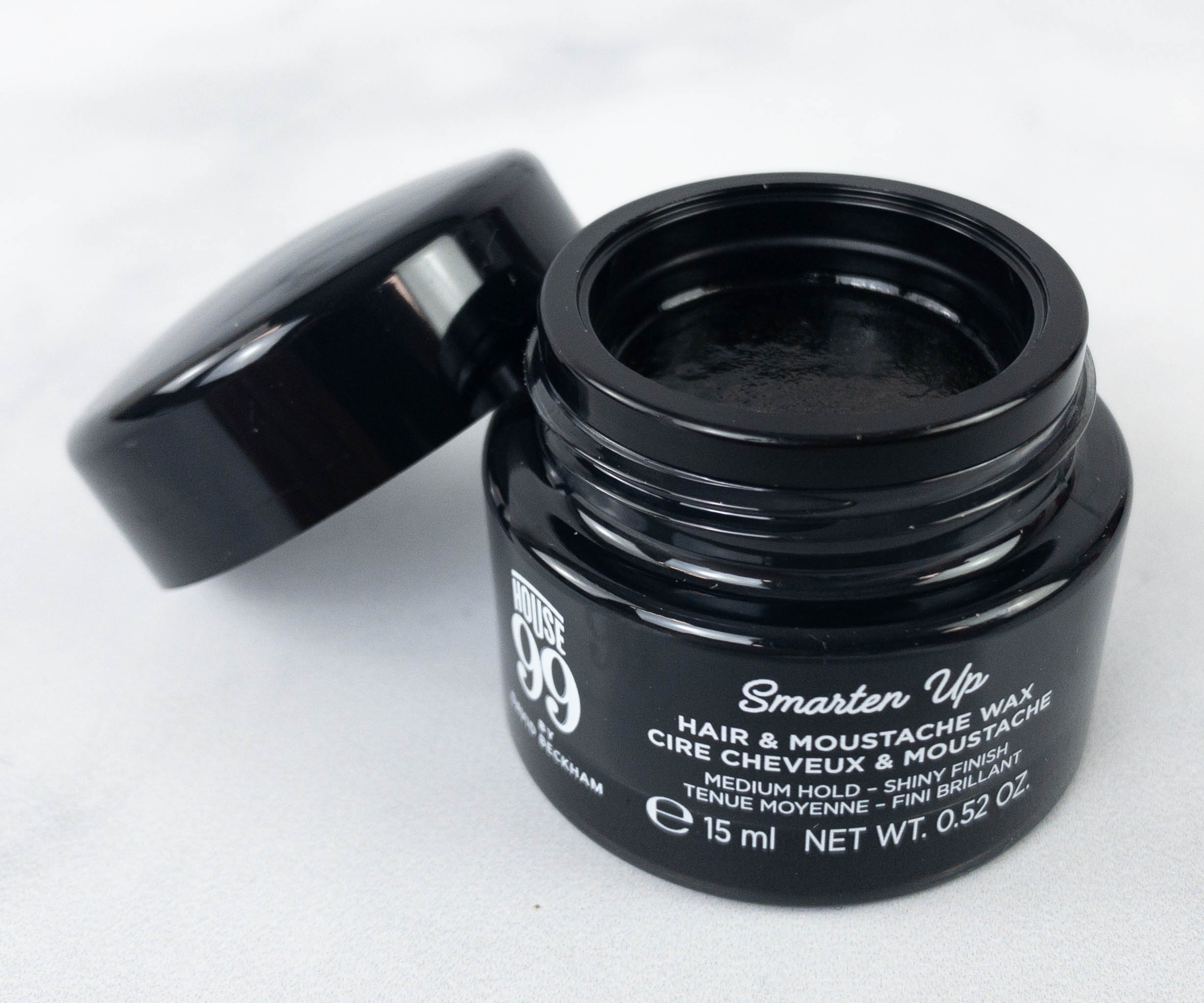 This wax is designed to hold short-to-medium length hair with medium hold. It's also malleable enough to let you re-shape your hair throughout the day. Lastly, it leaves a shiny finish, giving you a smooth, dapper look in an instant!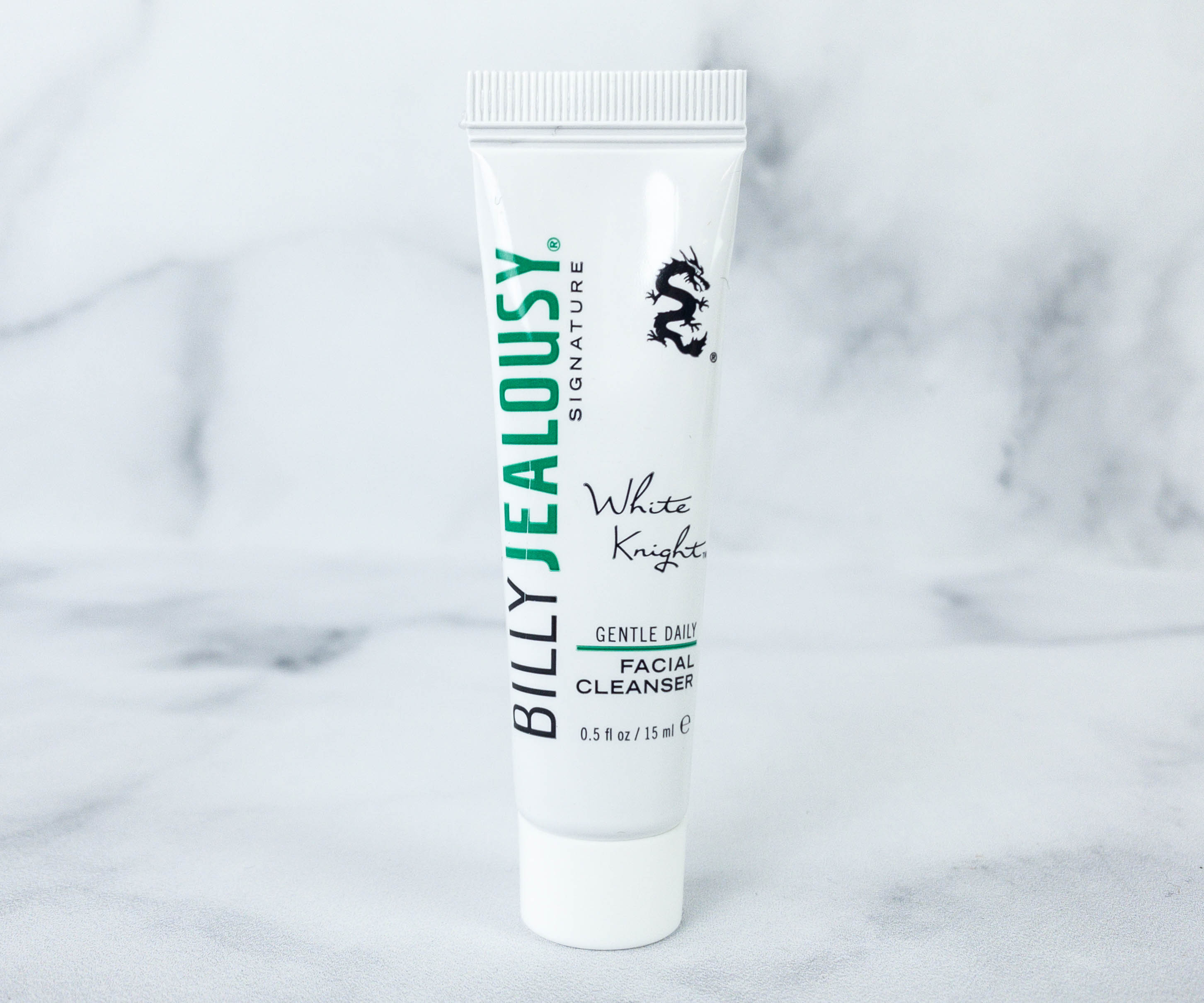 Billy Jealousy White Knight Gentle Daily Facial Cleanser ($1) Ideal for daily use, this cleanser is formulated with amino acids that help enhance the skin's texture and improve moisture retention. It also contains essential oils that help condition the skin. I like that it makes my face feel squeaky clean after use!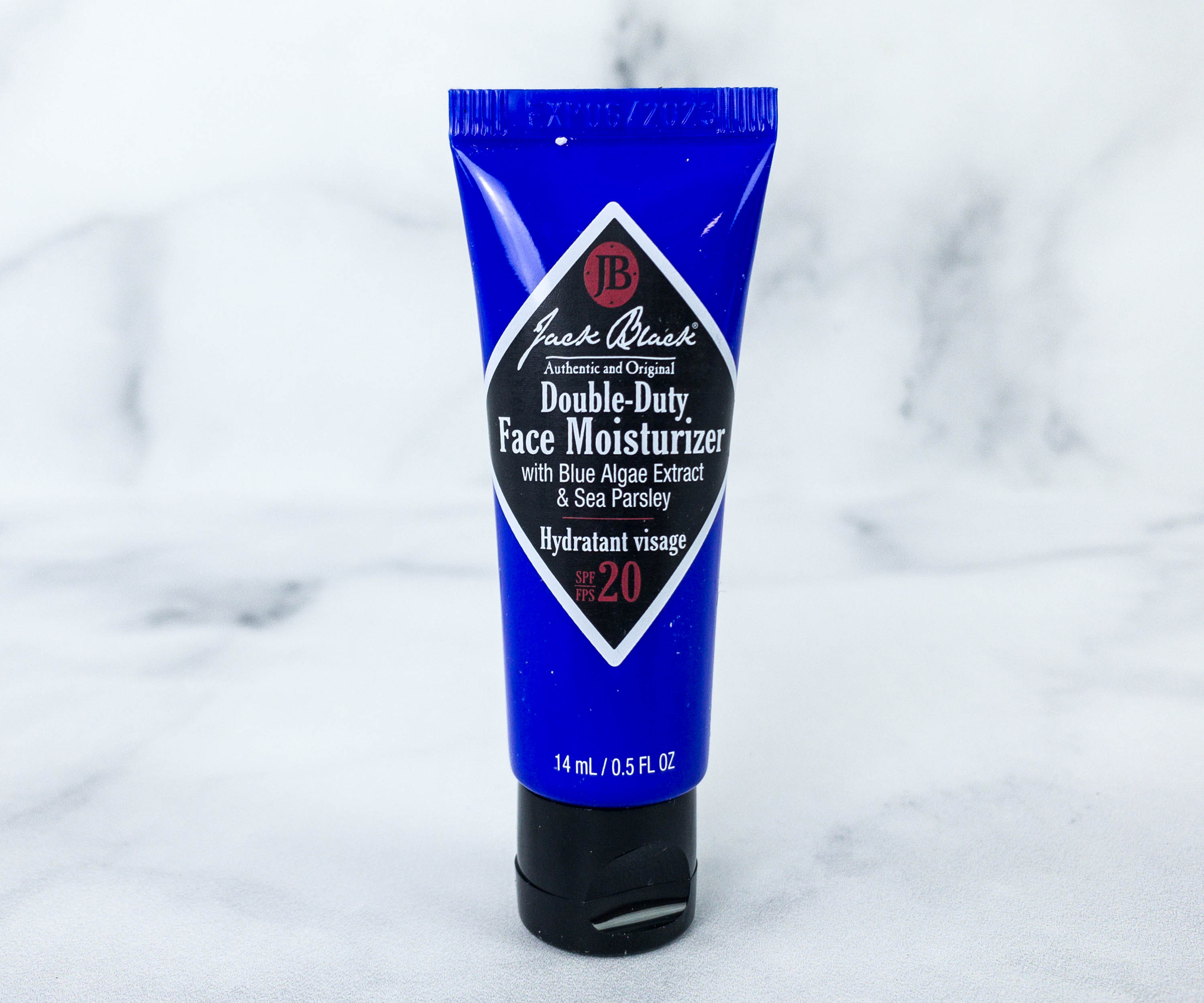 Jack Black Double-Duty Face Moisturizer SPF 20 ($4.24) Here's another cleanser in my box, and this time it's from Jack Black! This double-duty facial moisturizer is made with octinoxate and avobenzone that provide a lasting hydration that helps improve the skin's overall appearance. It also comes with SPF20 that helps protect skin from premature aging and sun exposure.
This month, the box includes a good variety of grooming items, including a body wash, a perfume sample, an anti-aging cream, a wax, and a moisturizer. My favorite has got to be the cream, it's a promising product that targets fine lines and wrinkles. It was also pretty hydrating. The featured lifestyle item of the month is a set of resistance bands. The bands are handy and portable, so I can bring them anywhere and use them anytime. This month's curation has a total retail value of just $14.64 plus the resistance bands which are around $5. It's disappointing compared to the past boxes, but I hope they turn things around next month!
What's your experience with Birchbox Grooming?