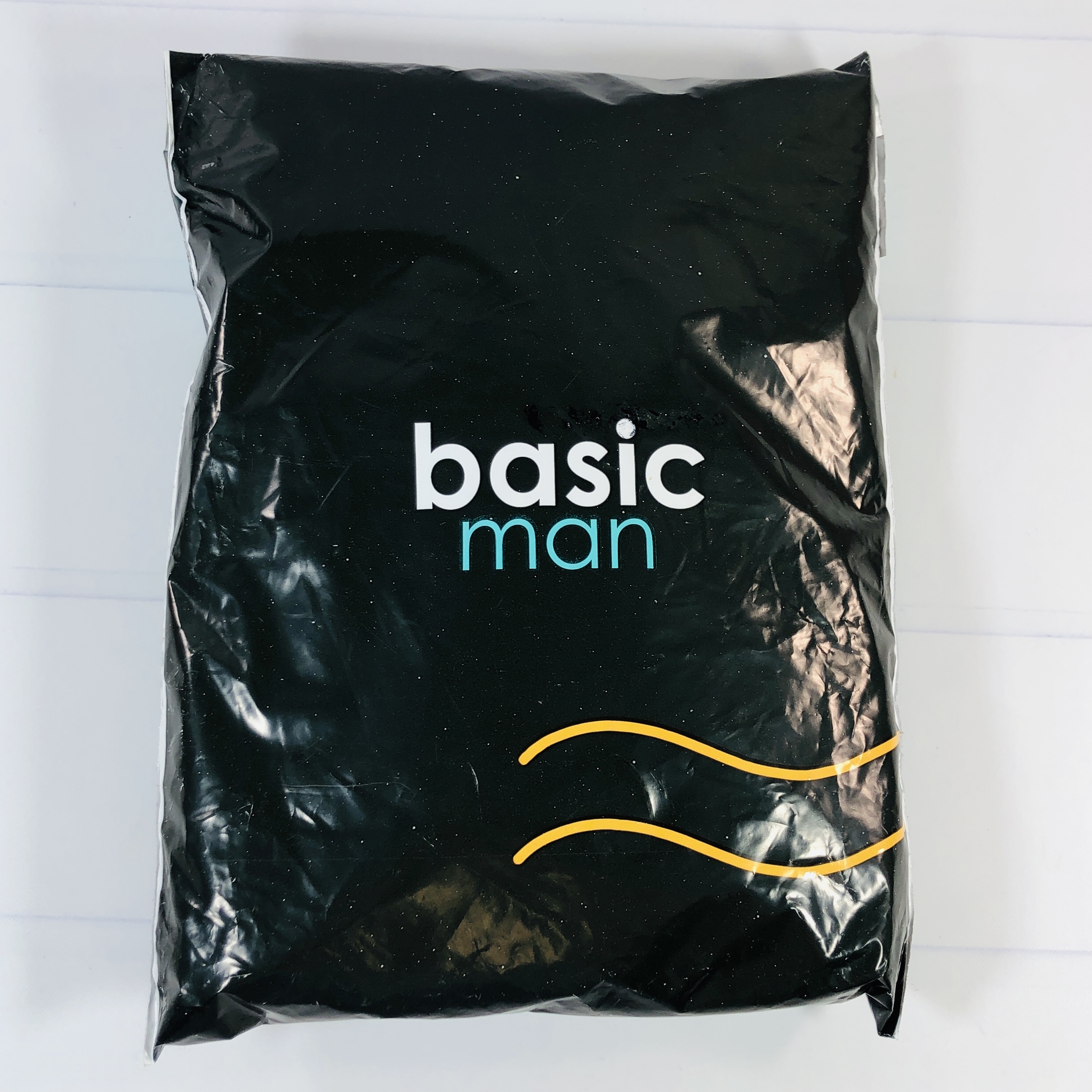 Basic WOMAN is a monthly subscription by Get Basic that sends a fresh pair of underwear, socks, and shirt! The subscription is $24.99 a month but drops when you go with a prepaid yearly plan. Shipping is free to the US, $5 to Canada, and $7 worldwide. They offer sizes XS to 2XL. You pick the size you want for the shirt, a different size if desired for the bottoms, and the socks will fit shoe sizes 5-10.
You deserve the best, so why should your basics be any less? With your subscription, expect quality, comfy, and matching sets every month. Your basics should be cute and clean which means at some point, your oldest underwear and socks just have to go! So, when you get your new package each month, we encourage you to repurpose your old stuff instead of tossing them. Use them as a dust rag, a DIY bath mat, or to wash your car. Our products have an indicator that let's you know when it's time for them to move on.
DEAL: Get 50% off your first month! Use coupon code HELLO50.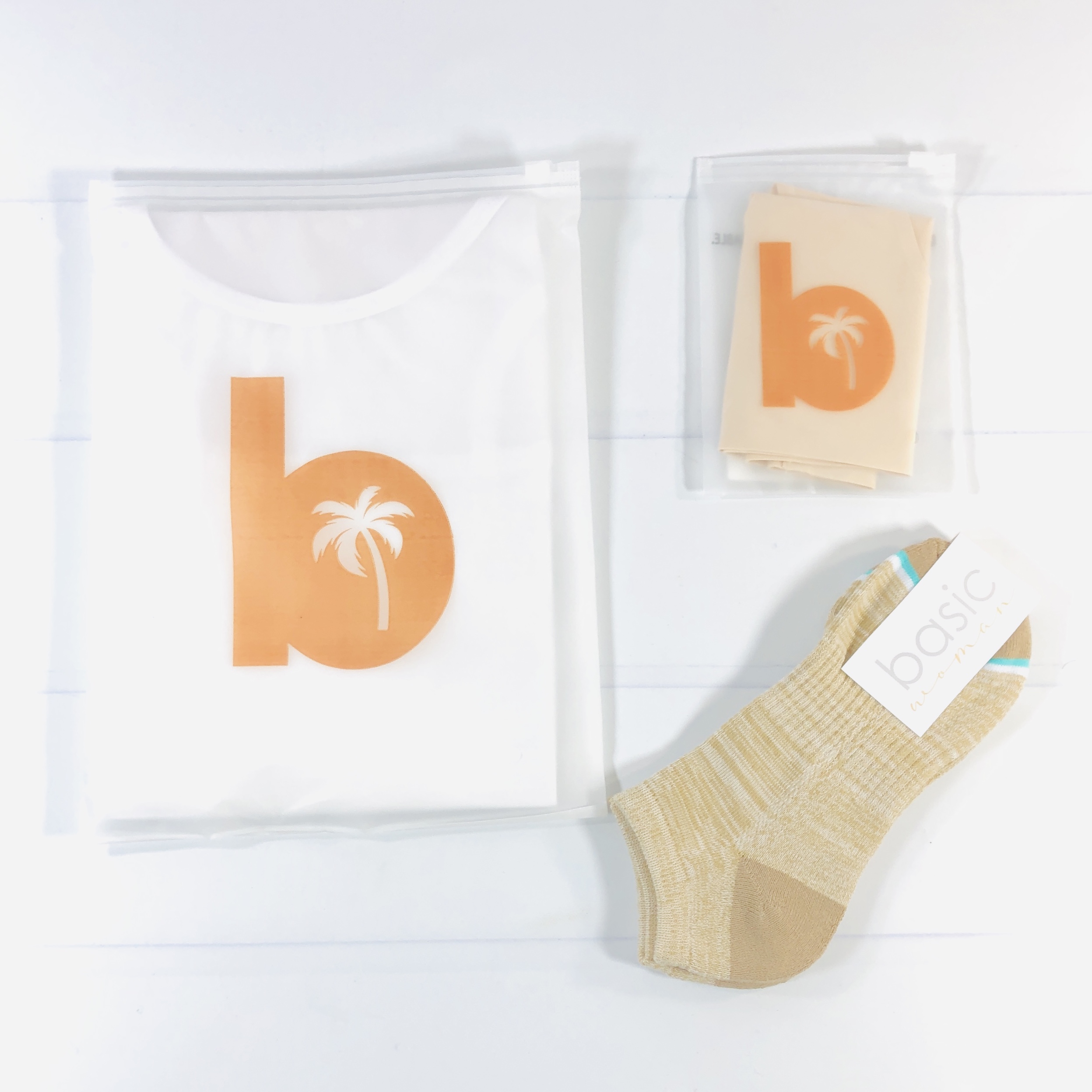 The shirt and underwear were sealed in plastic bags and the socks had a tag.
Everything in my box!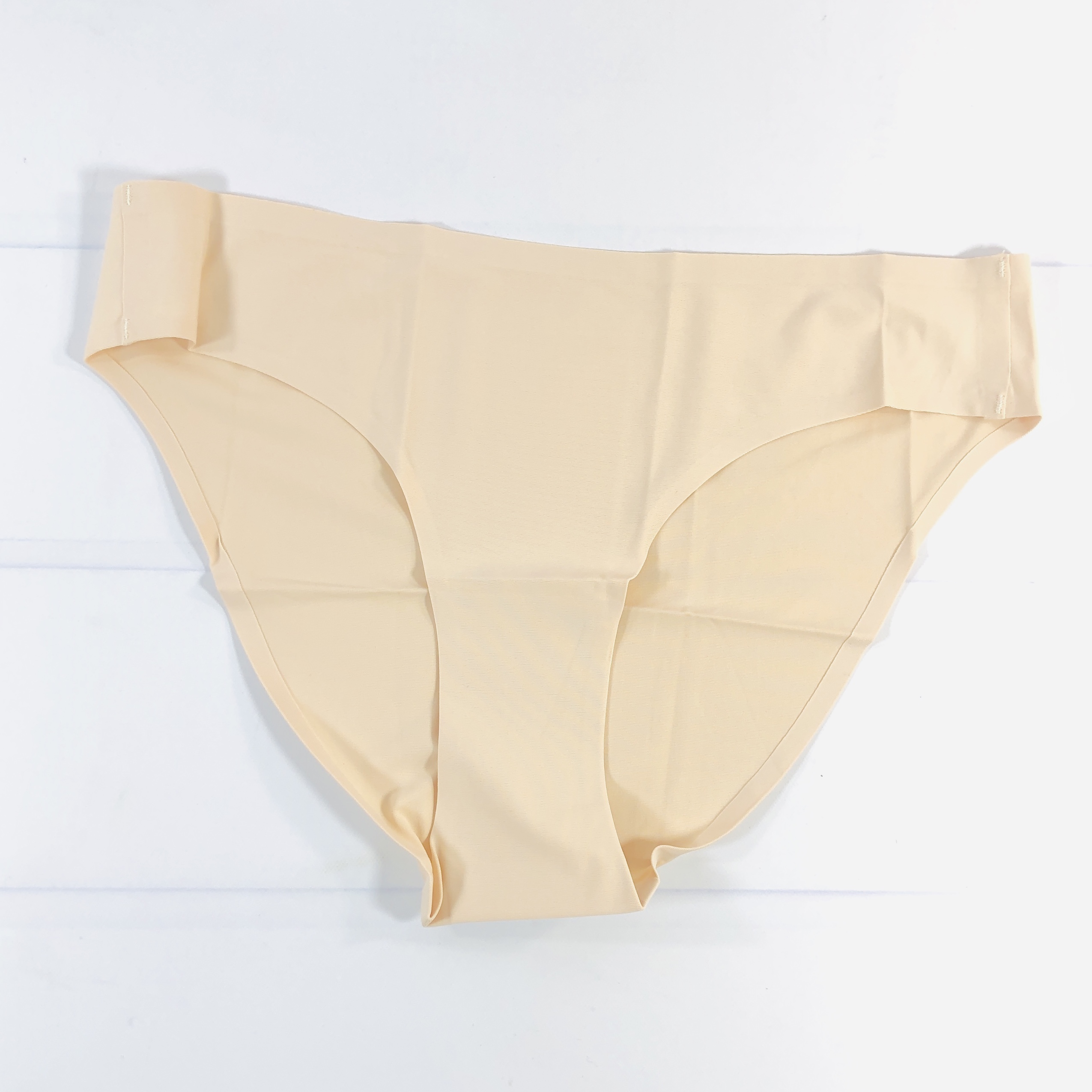 Basic WOMAN Bikini Cut Underwear in Nude, Size S ($12) The underwear are a no-show style with no tags to pull at the skin.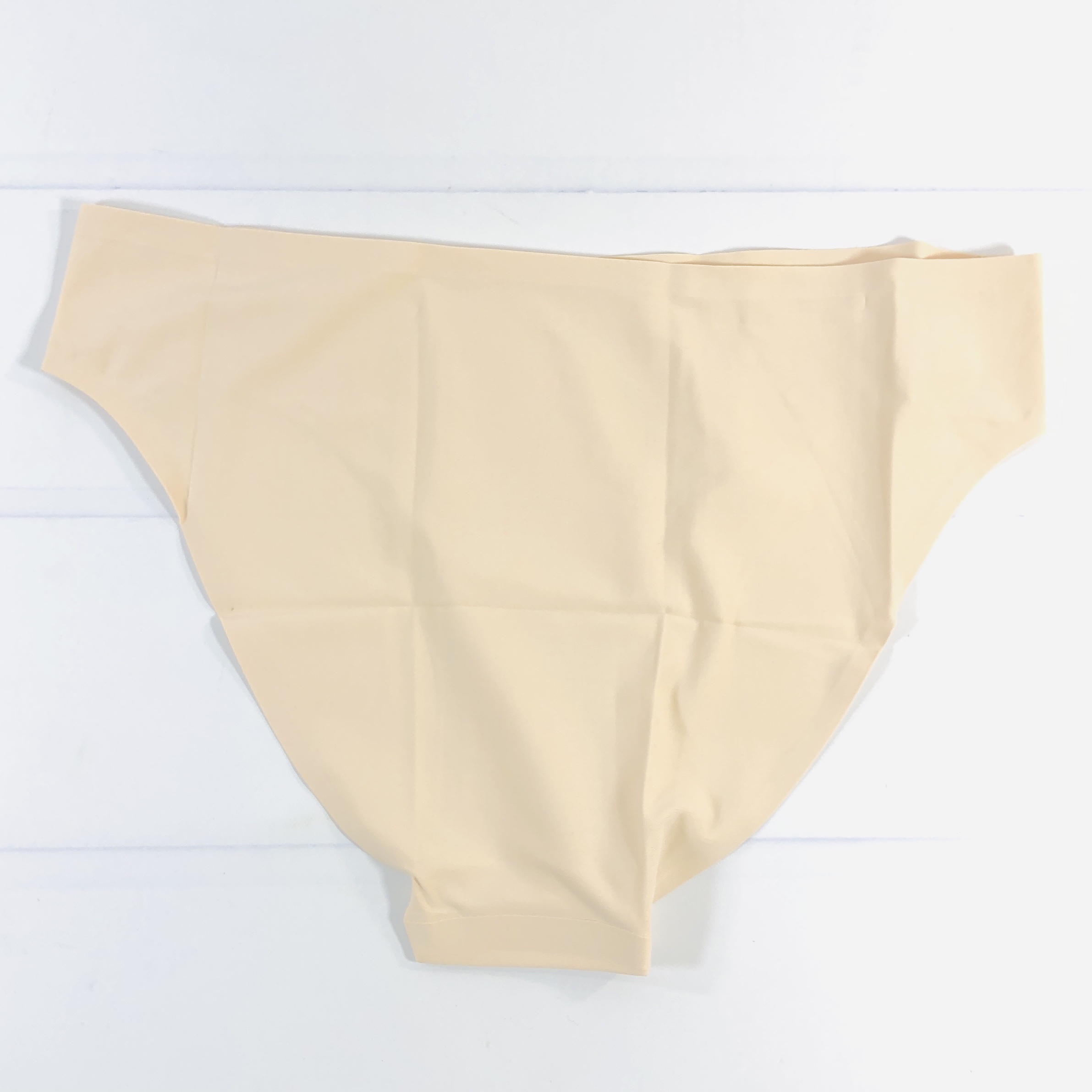 The sides are bonded instead of sewn for comfort and bonus, no panty lines.
The panties are made of a nylon spandex blend and there is a patch that fades when it's time to retire the underwear.
The crotch liner is cotton, so pads and liners should stick in place.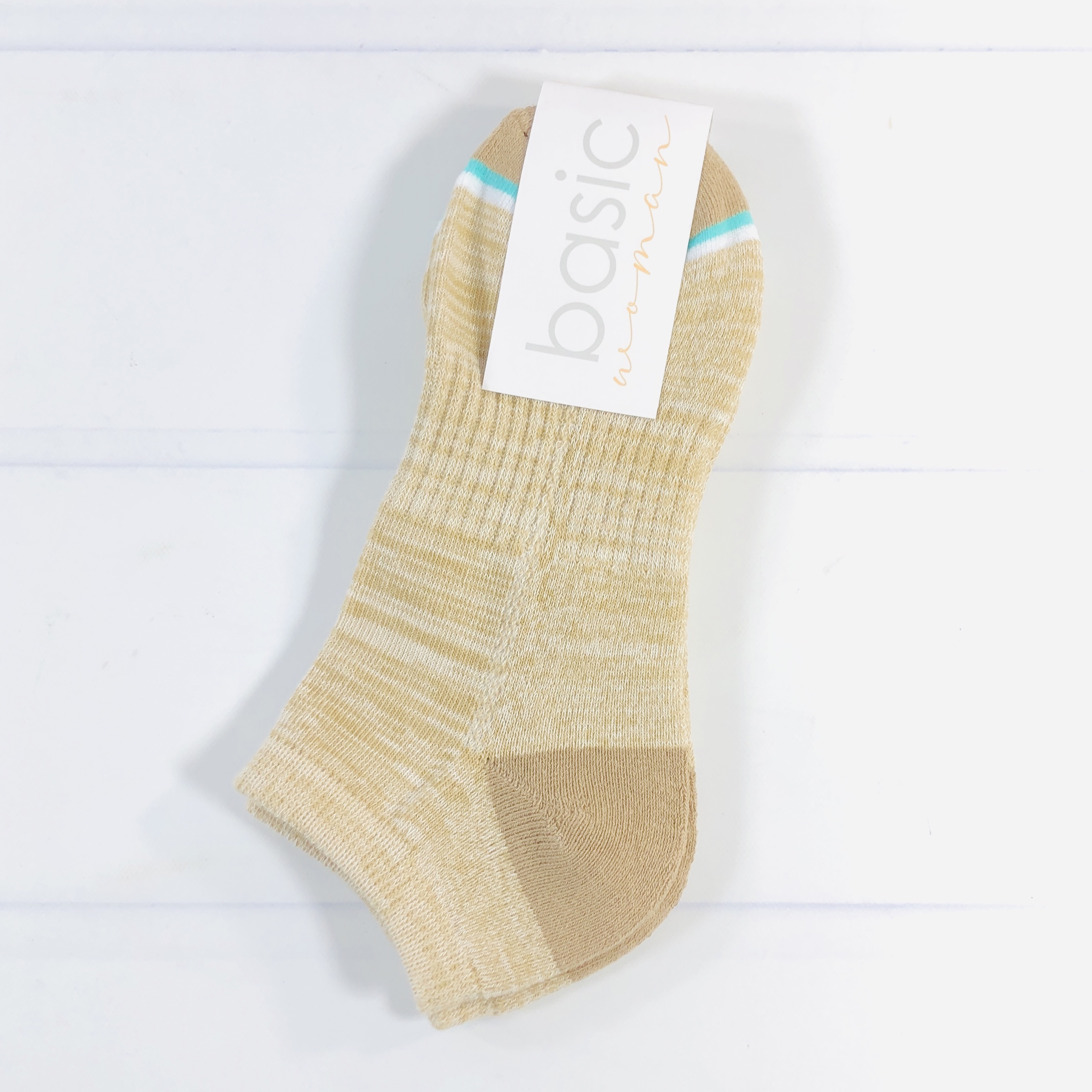 Basic WOMAN Low Cut Socks in Nude ($12) The socks this time around are low cut, but not no-show.
They are a cotton/polyester/spandex blend and I like the colors. Note the blue stripe around the toes, you'll find it on all of the Basic socks.
The socks are a heather oatmeal shade, with tan heels and toes.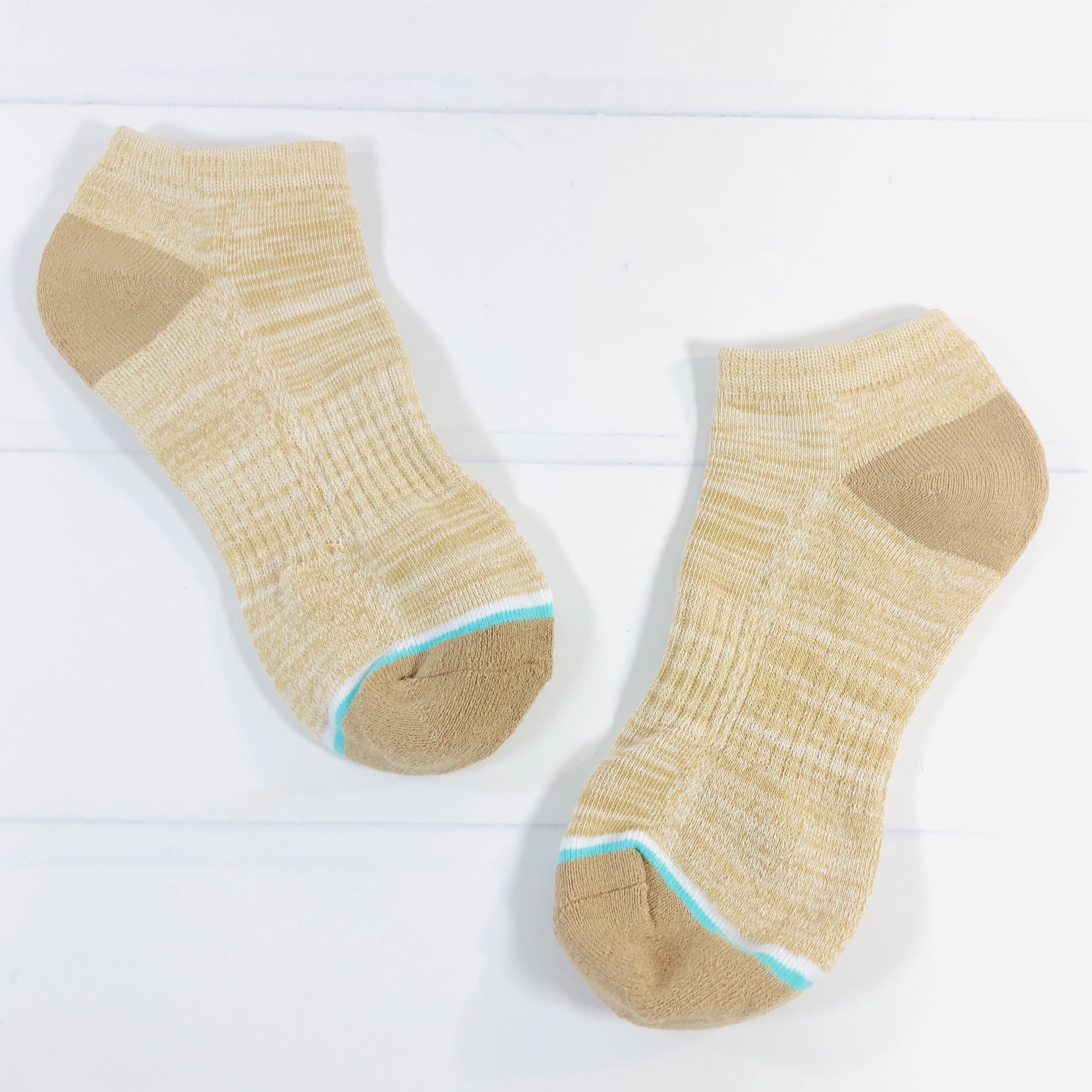 I like the arch support in the middle!
Basic WOMAN Camisole in White, Size S ($16) I don't think you can get more basic than a white cami!
The back has a lower neckline than the front. The material is kind of sheer, you can see the tag through the front of the shirt.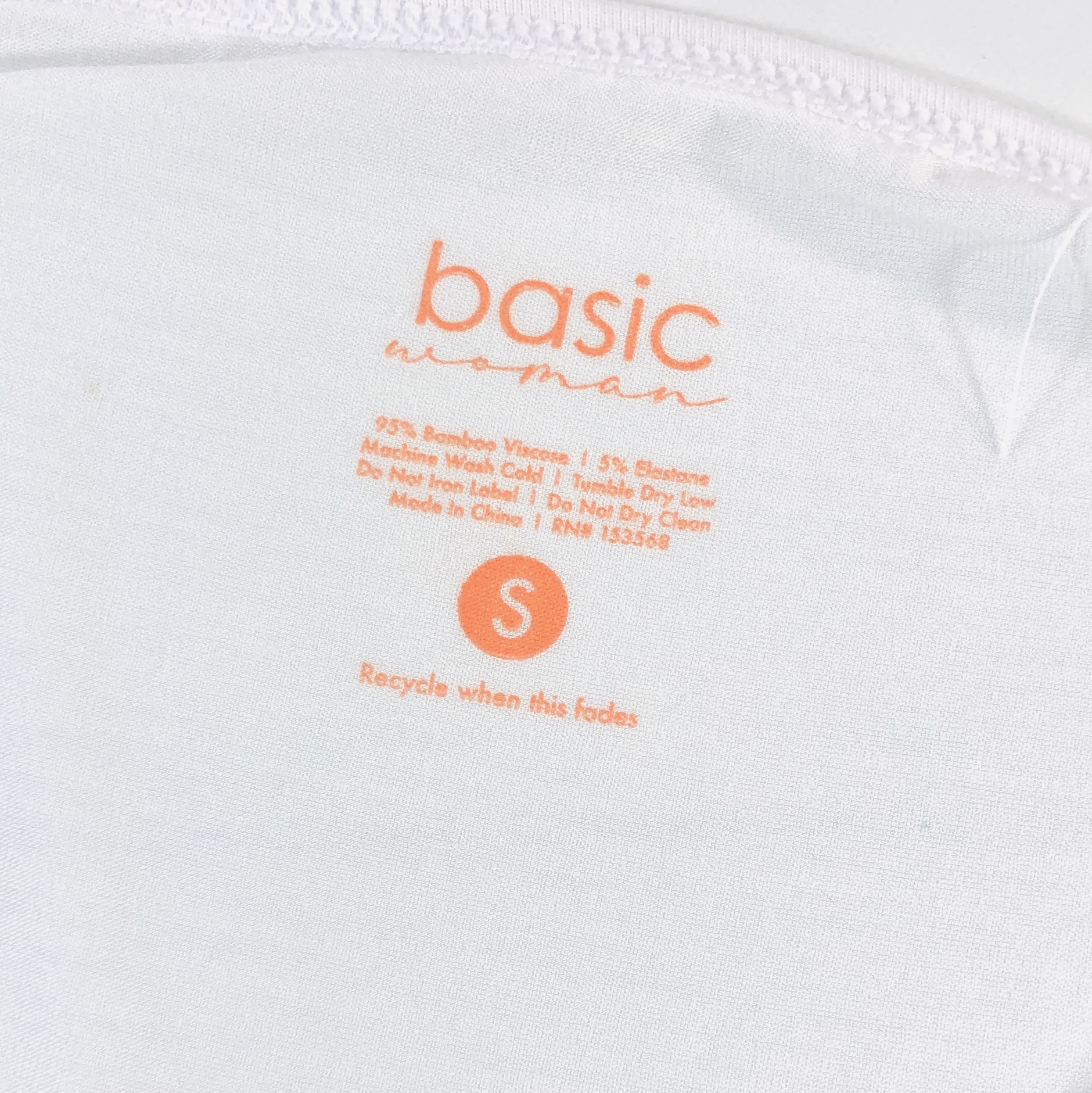 The shirt is made of bamboo viscose and elastane. No itchy tags and of course it tells you when it's time to recycle it, maybe turn it into a dusting rag.
Basic WOMAN sends basic pieces every month so you can ditch those old ugly things that have been around for years and instead treat yourself to some new items throughout the year. This set looks so good together and will get used again and again. They are comfortable and can handle the washer and dryer and the cami is perfect for layering. These items would cost $40 if bought individually.
What do you think of the Basic WOMAN box?