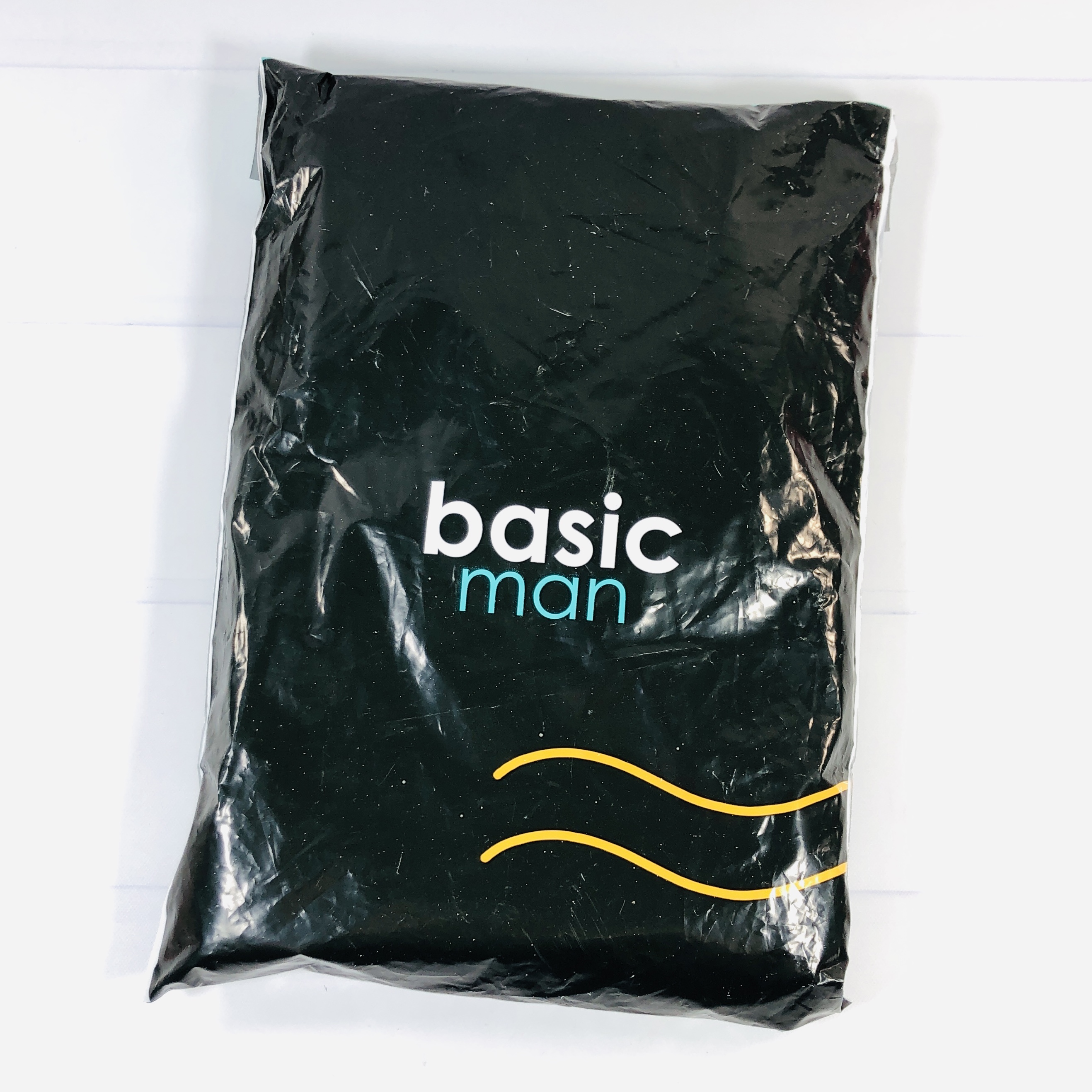 basic MAN is a men's monthly subscription box by Get Basic that sends three undergarments: socks, boxer-briefs, and a t-shirt. The box is $24.99 a month and shipping is free for US subscribers plus they ship worldwide ($5 to Canada, $7 to the rest of the world). All you have to do is to choose your size and you are set! Styles will vary from month to month, but nothing too crazy!
Our Basic subscriptions come with comfortably sustainable shirts, underwear, and socks for under $20 USD each month. We'll keep your basics fresh, fun, and fashionable.
DEAL: Save 50% on your first month with coupon code HELLO50.
The shirt and underwear were packed in plastic bags and the socks had a tag on them. If you are looking for a similar subscription for women, well, now there's a basic WOMAN subscription available!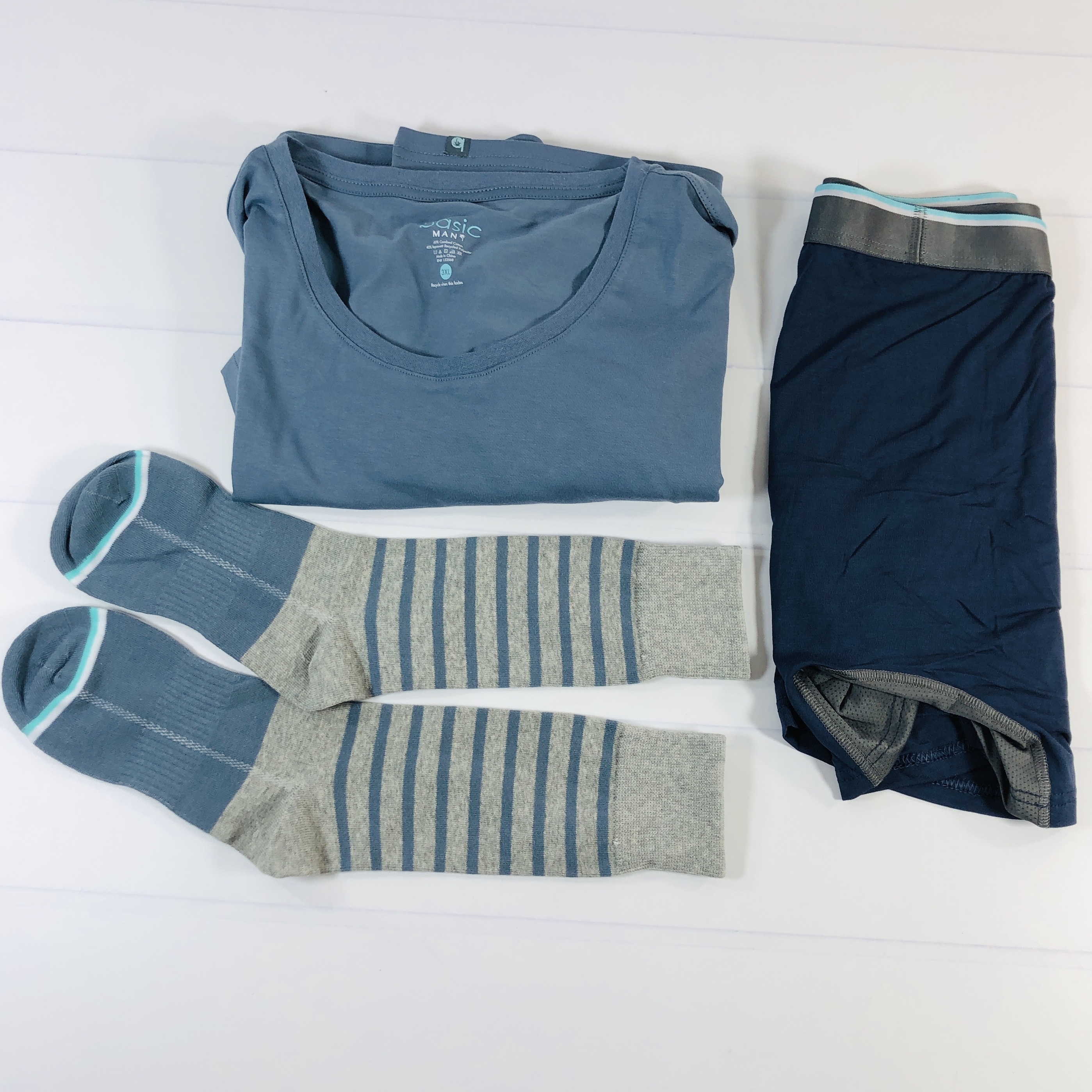 Everything in my box! You can now order sleepwear as an add-on, see those items at the end of this review!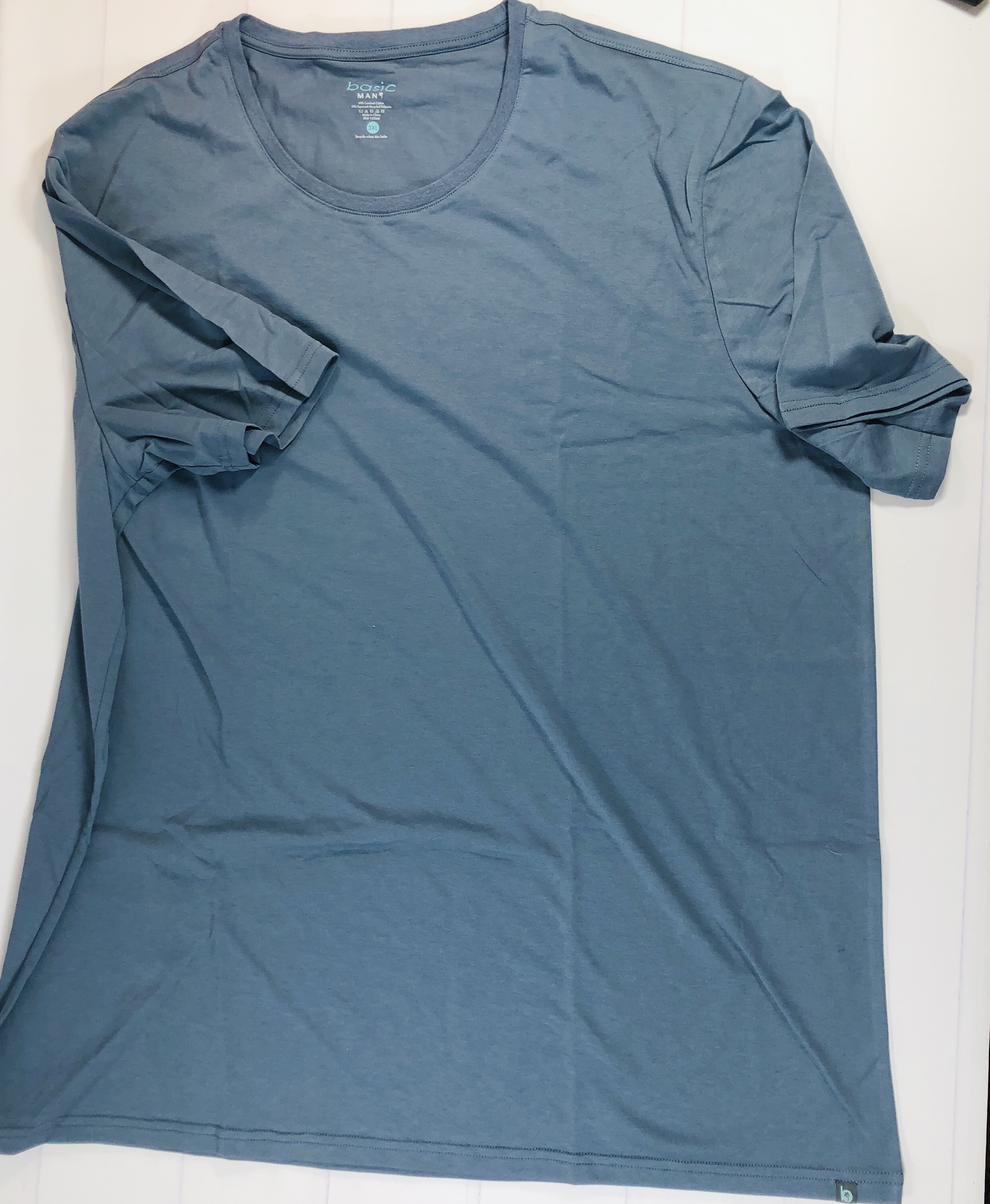 basic MAN Crew Shirt in Blue Mirage, Size 3XL ($16) This steel blue shirt can be worn underneath a dressier shirt or all by itself.
The shirt is made of combed cotton and Repreve polyester, which is made of recycled plastic bottles. The shirt has a tag that fades when it's time to kick the shirt to the curb (or send to the rag bag).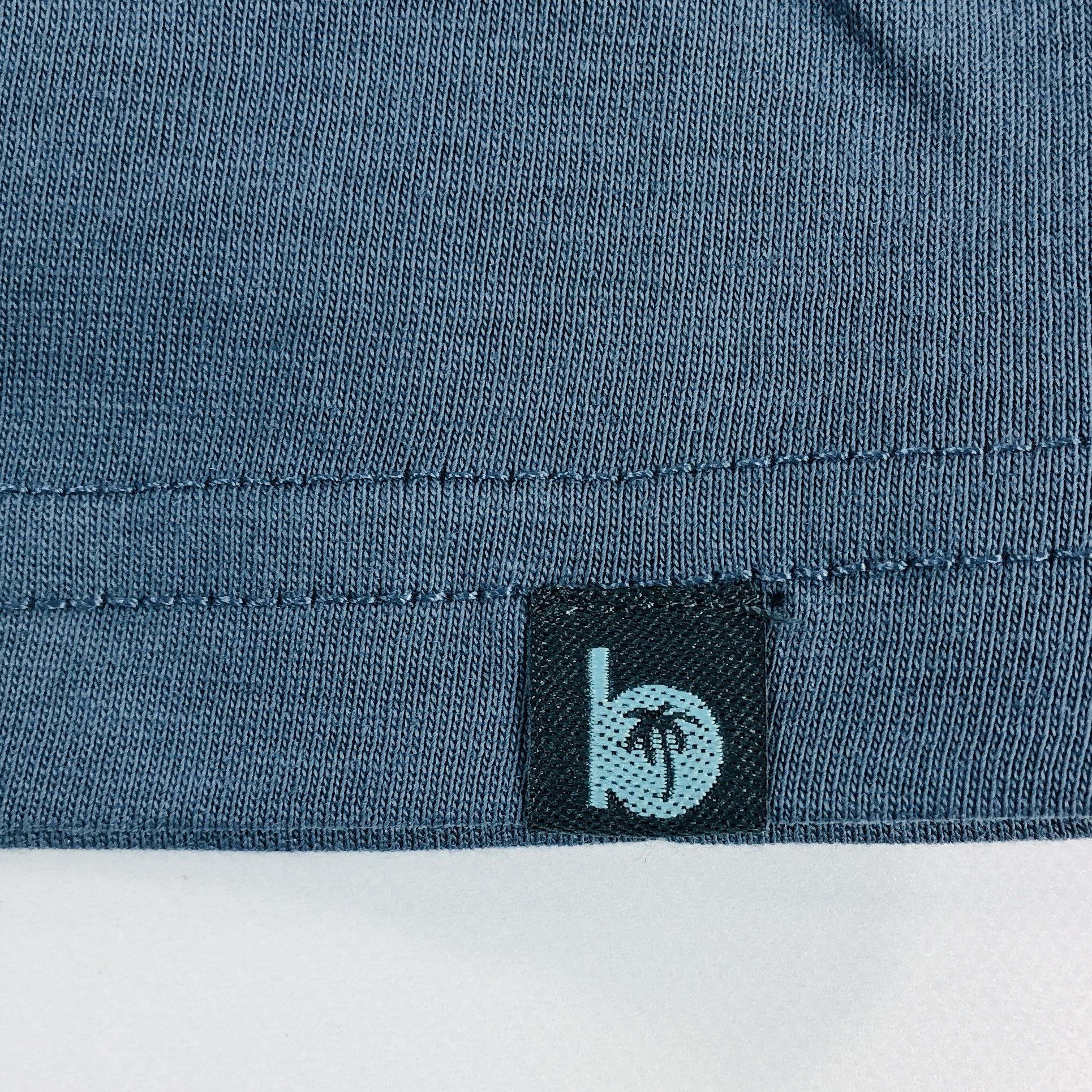 The basic MAN log is on the bottom of the shirt.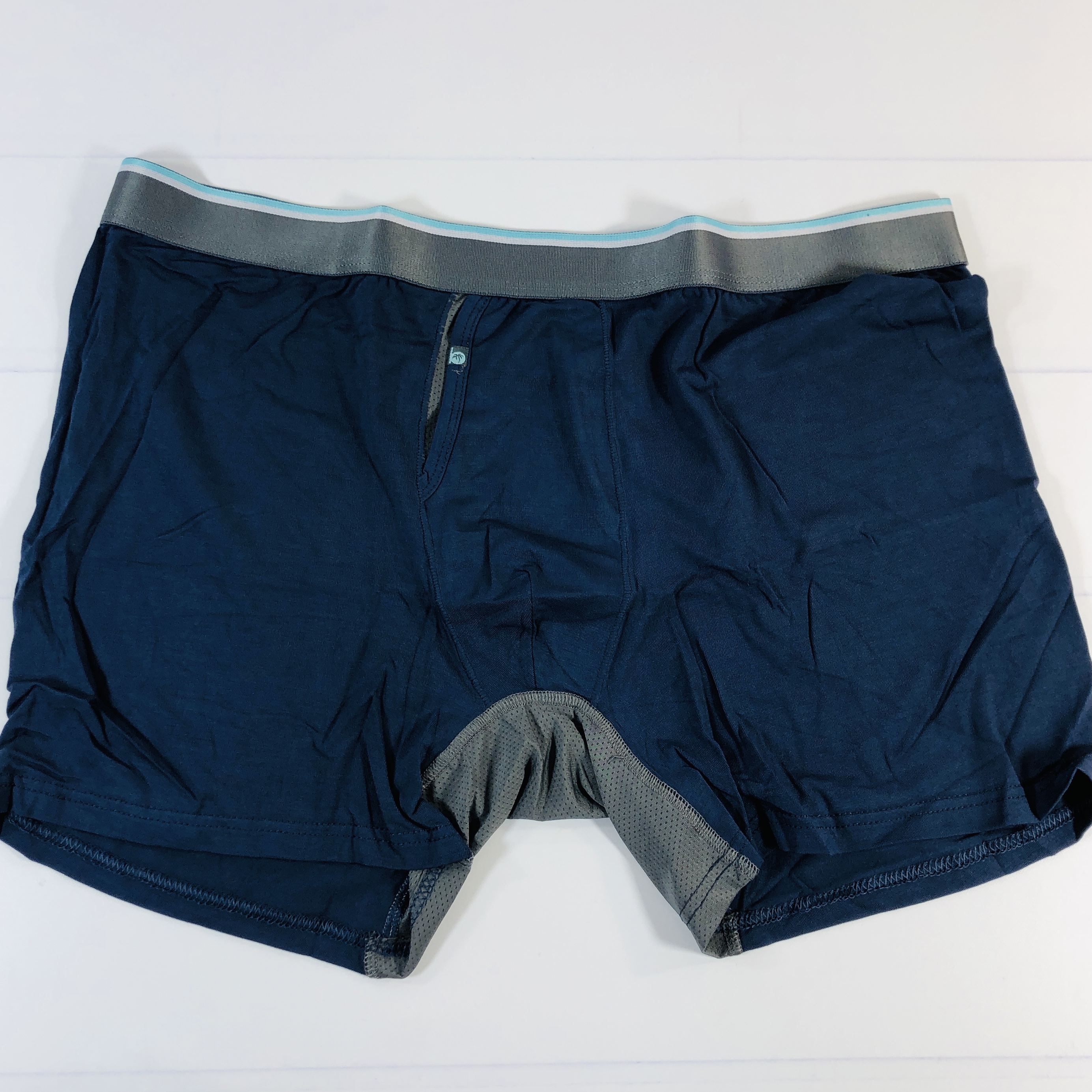 basic MAN Performance Boxer Brief in Mood Indigo, Size XXL ($15) These dark blue underwear coordinate nicely with the shirt. The shorts are made of bamboo viscose and spandex and are super soft.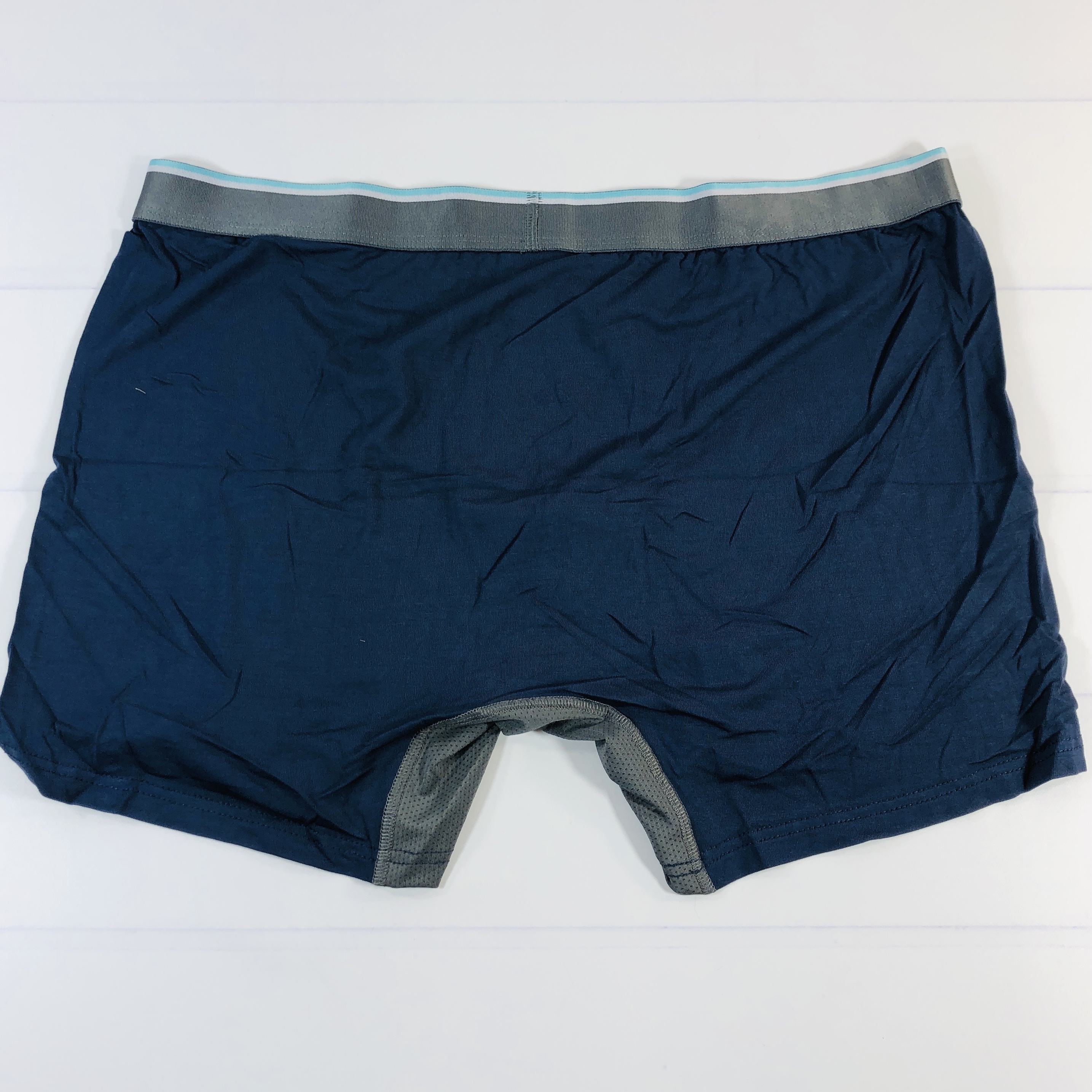 The crotch and fly are made of Repreve mesh and the fabric is breathable and anti-microbial. The waistband, like the crotch and fly, are grey.
No scratchy tags inside. The tag reminds us to recycle when it's faded.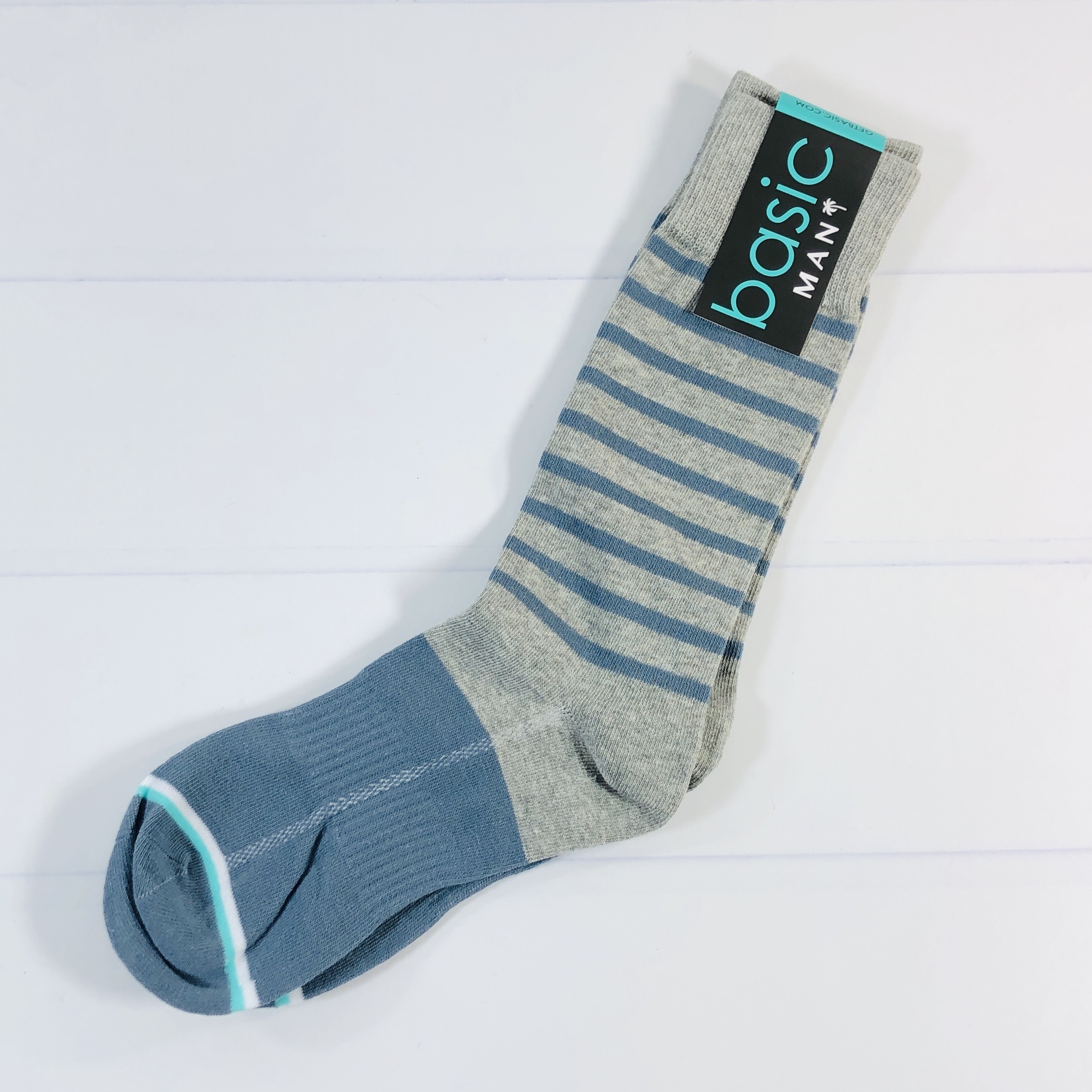 basic MAN Heather Grey Socks ($12) The socks match the shirt so well!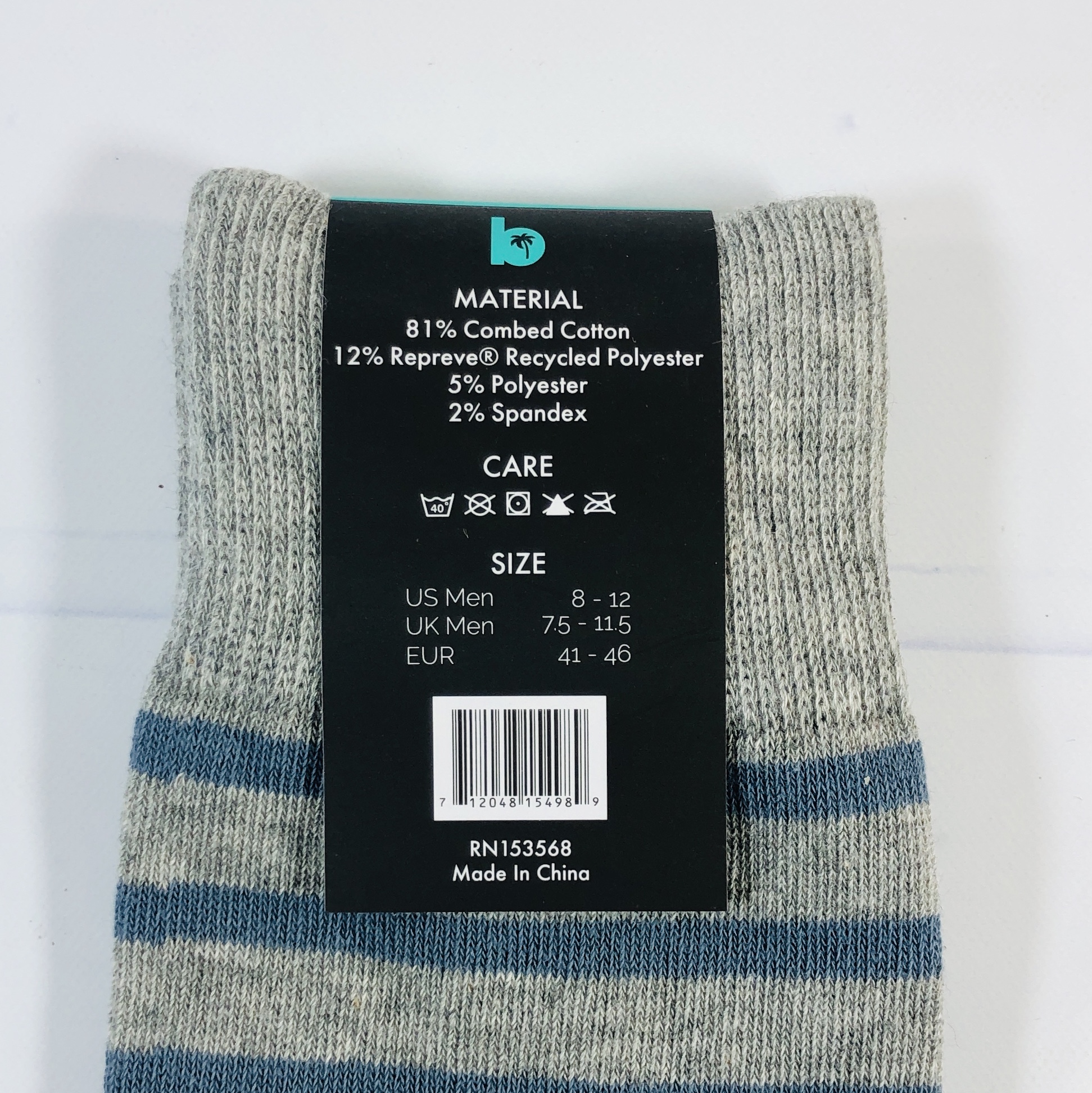 They are made of a natural and man-made blend of materials and fit sizes 8-12.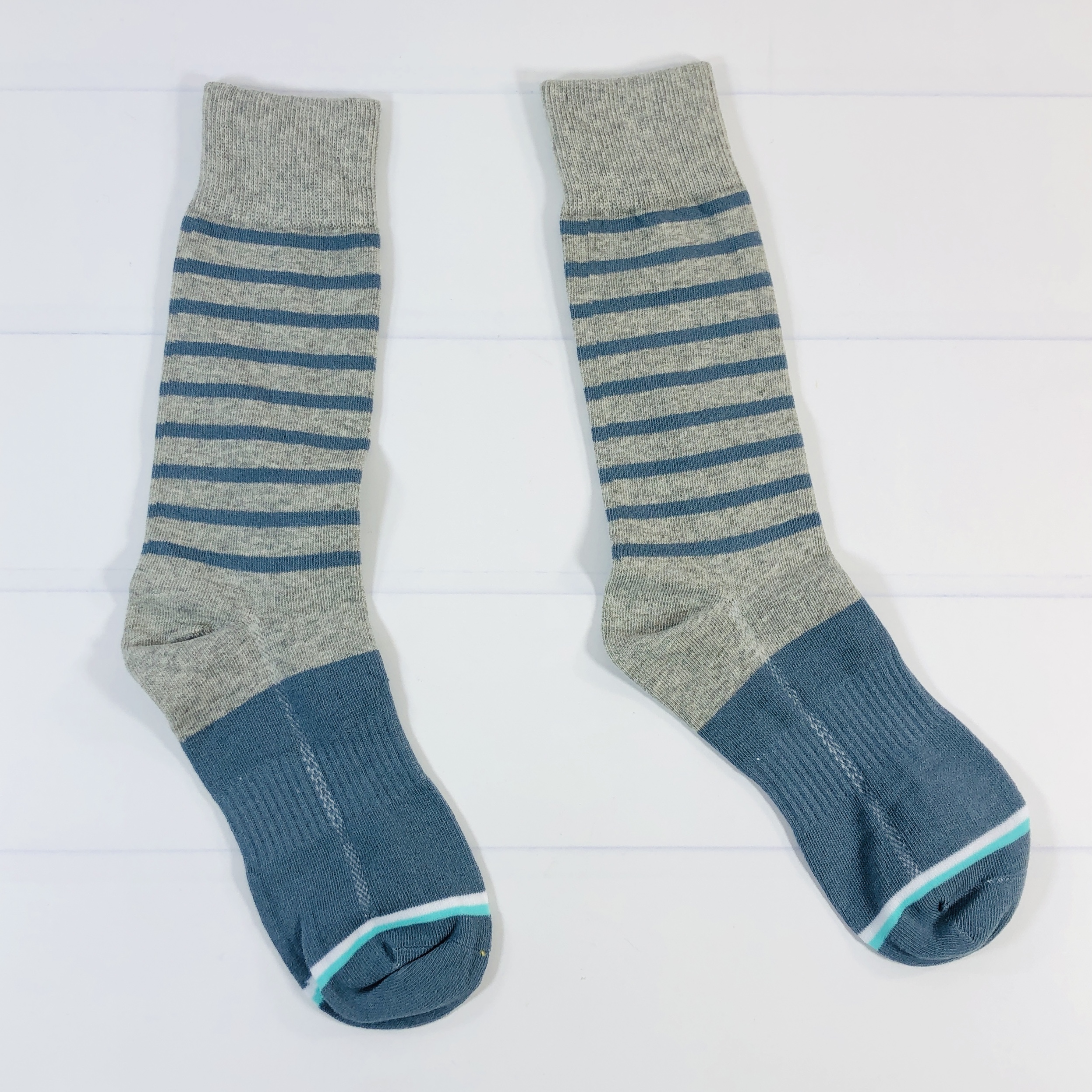 The socks have a grey and steel blue stripe thing going on up top, with more of that blue shade around the arch. The arch has extra support and the toes have the classic basic MAN teal and white stripe.
You can add-on other items to your shipment. They have socks, shirts, and underwear of course, but now they also have sleepwear!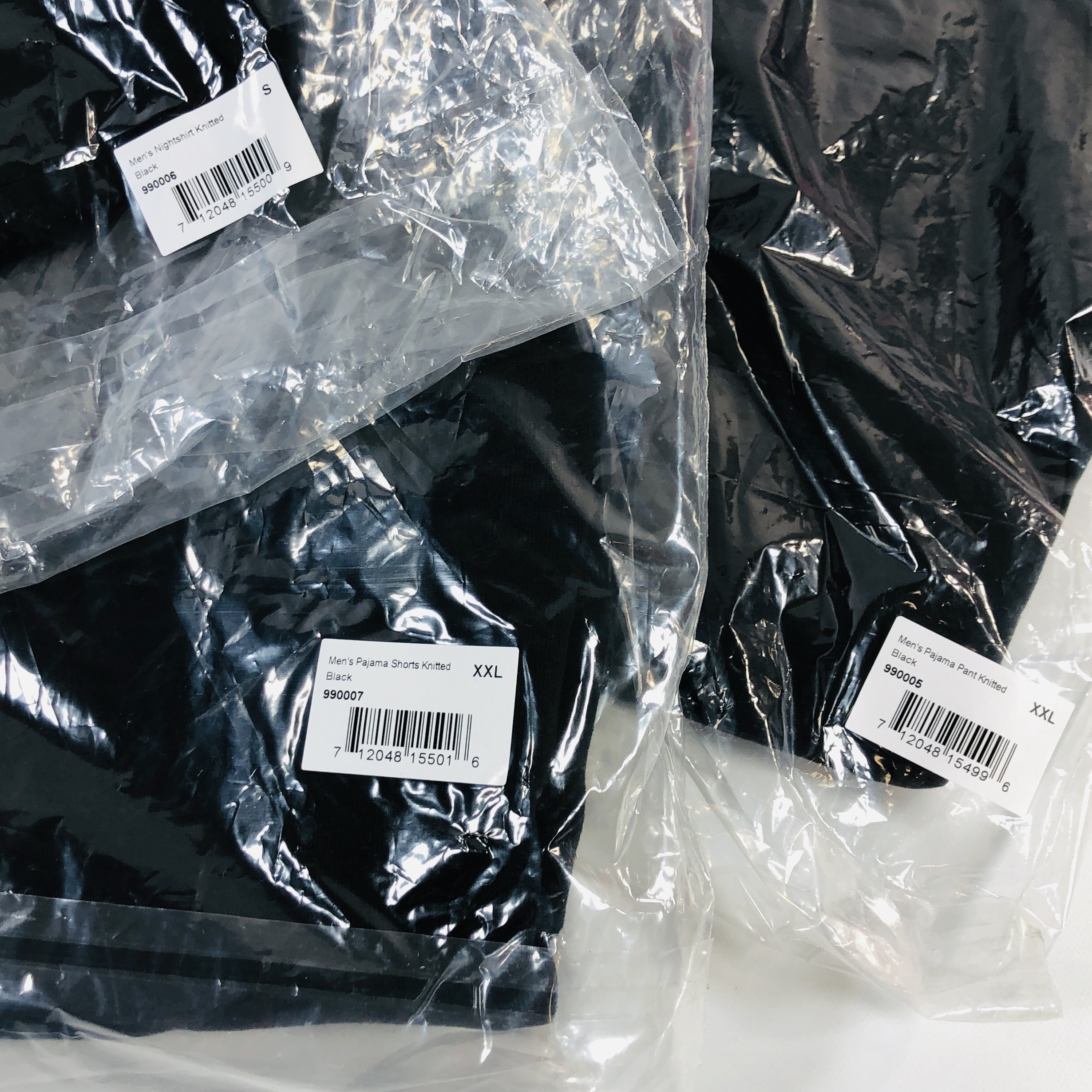 The items were placed inside plastic bags with tags to tell me what was inside.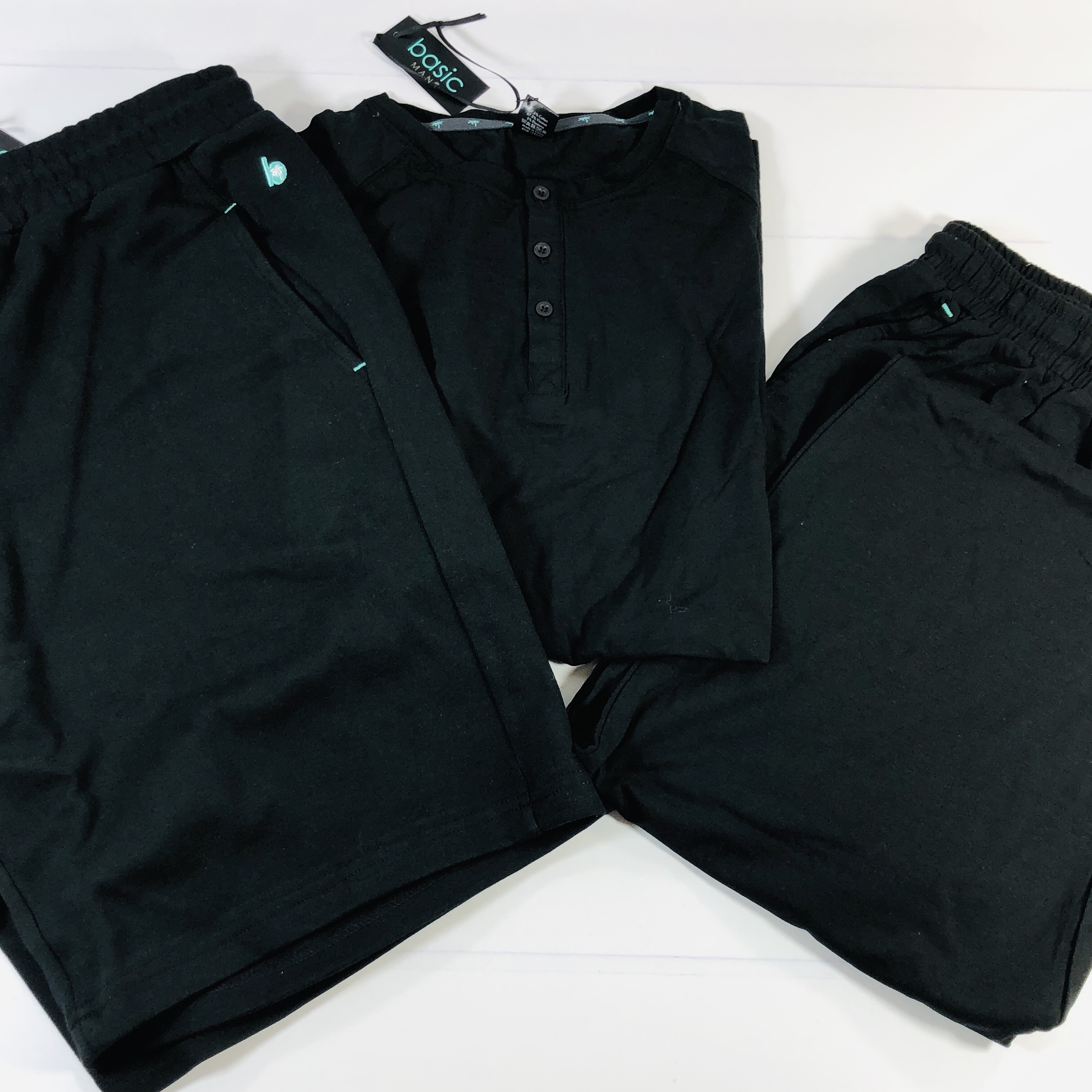 My husband got to check out the pants, shirt, and shorts. These double as lounge around the house clothing too.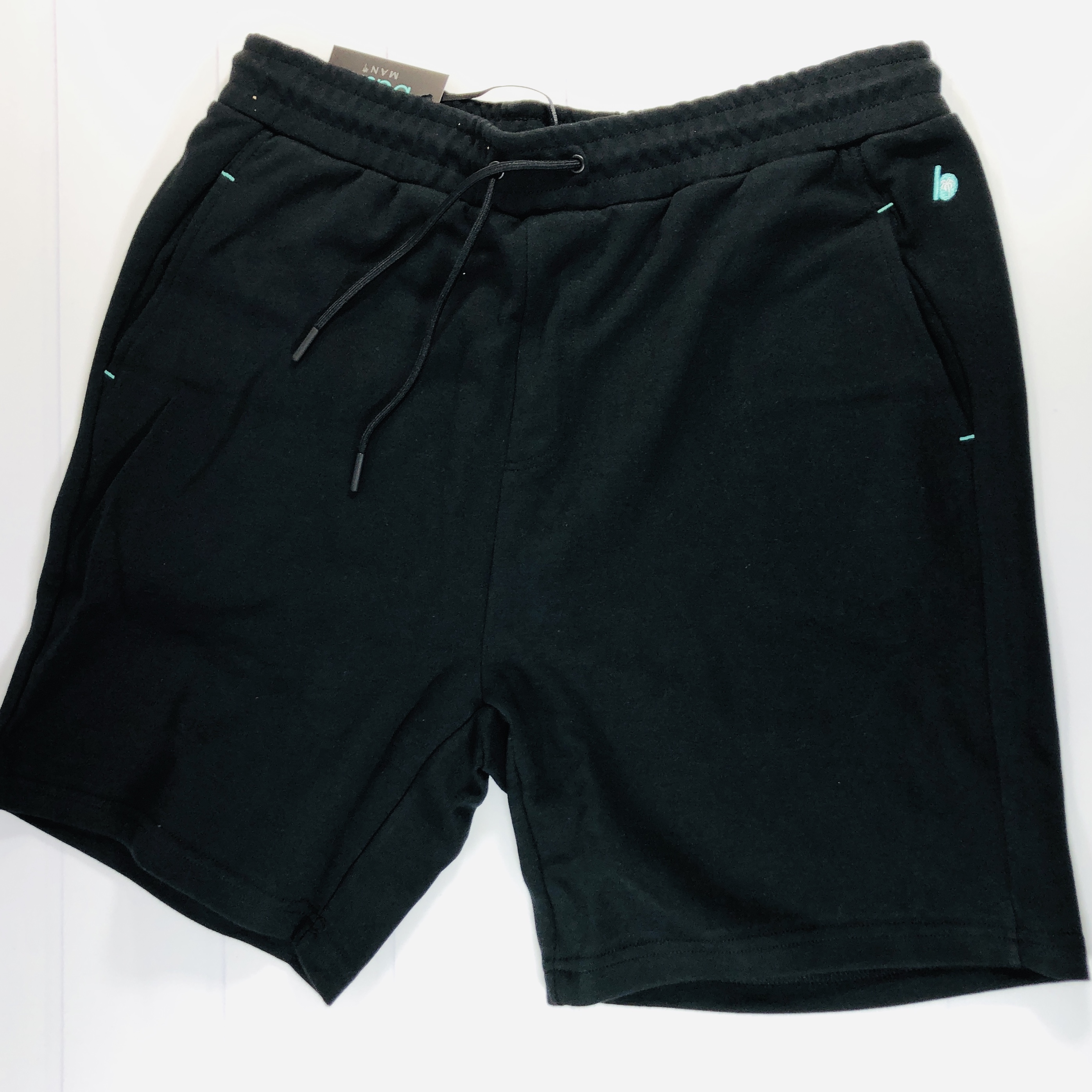 basic MAN Active Loungewear Knitted Shorts in XXL ($35) The shorts are thicker than the pants shown below.
They have the basic MAN logo near the pockets. Also, they have pockets, seems like an important detail to mention.
They have an elastic waist and drawstring closure.
The shorts are made of a cotton/polyester blend.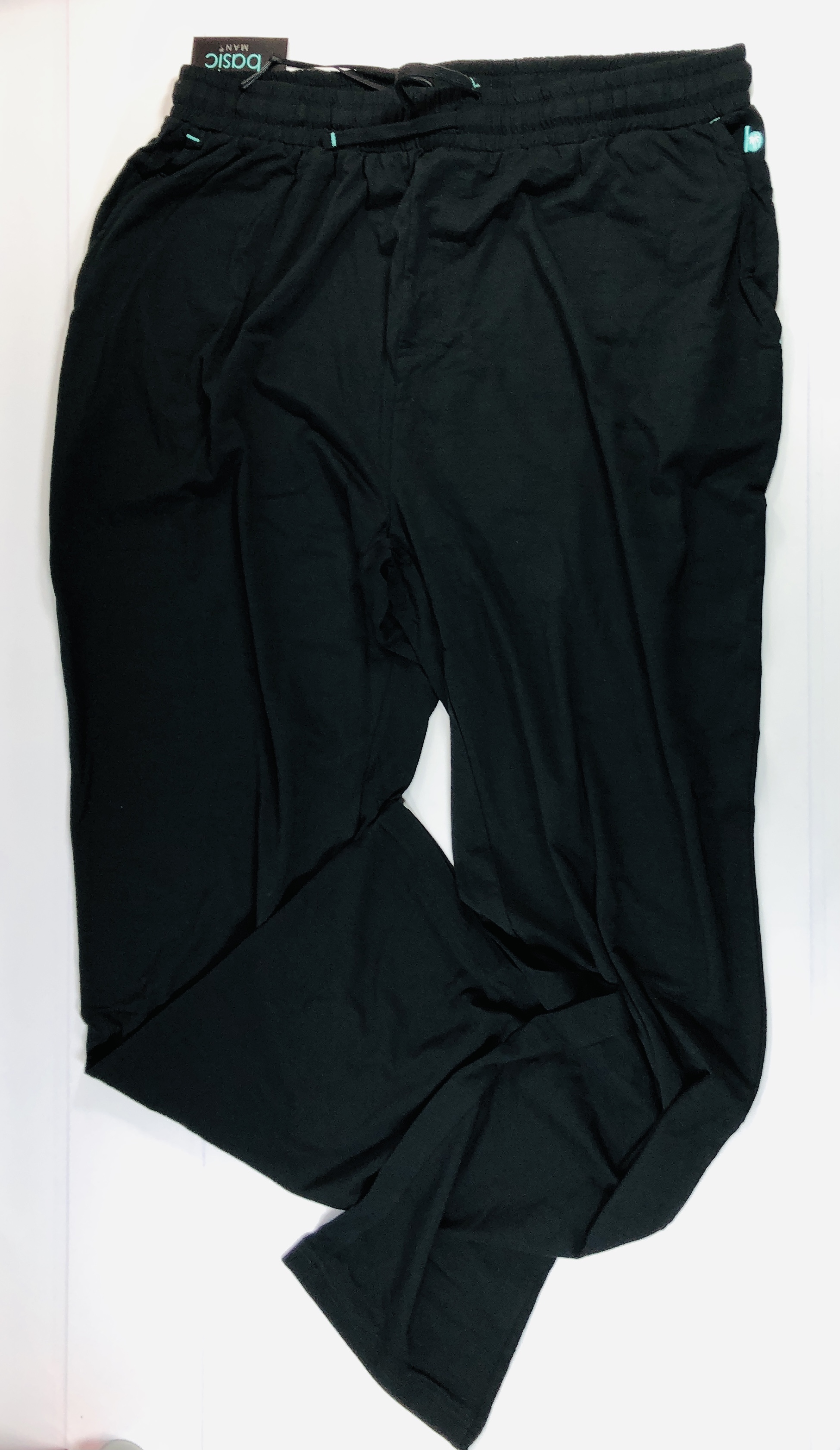 basic MAN Pants Sleepwear in XXL ($35) The sleep pants are lightweight compared to the lounge shorts.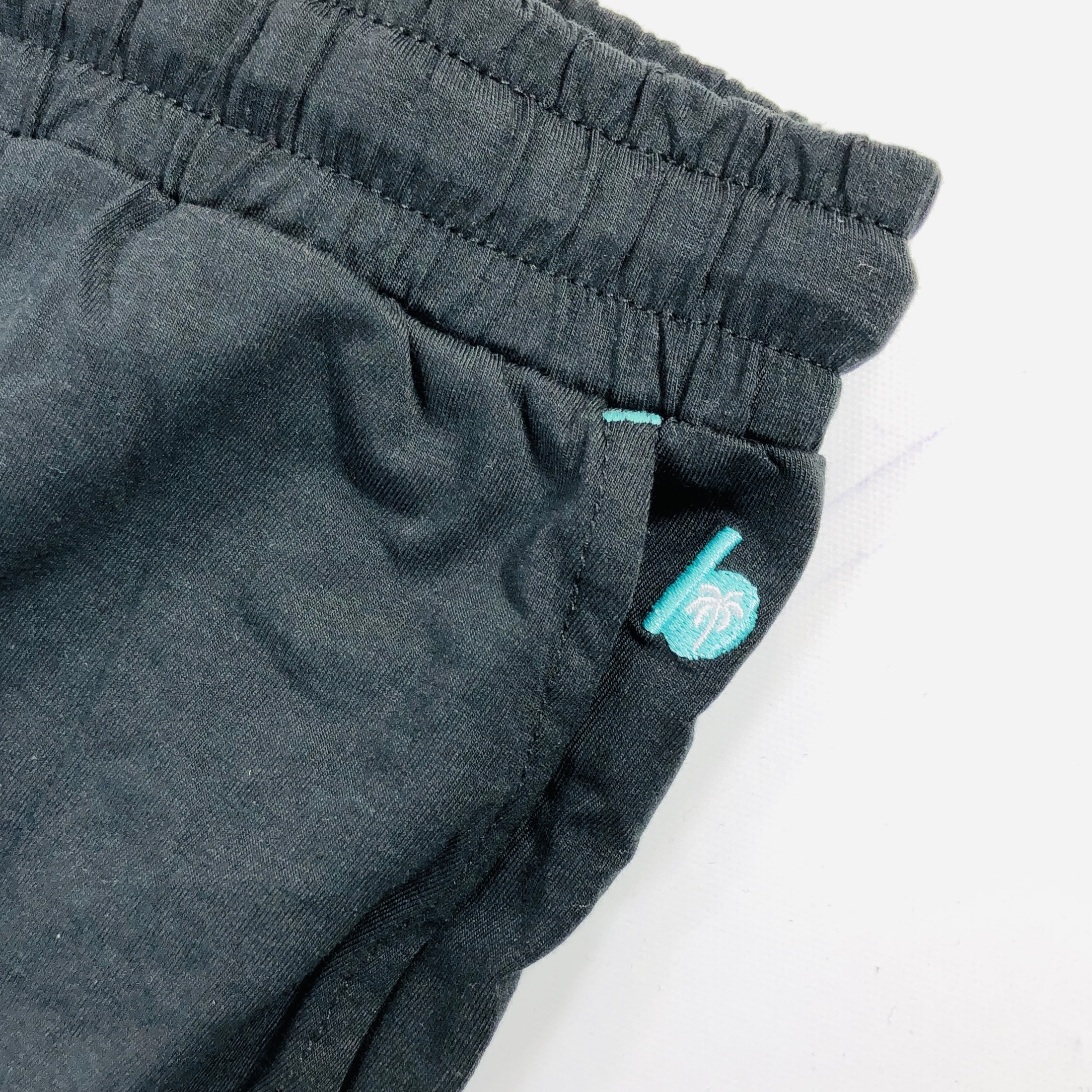 They also have pockets.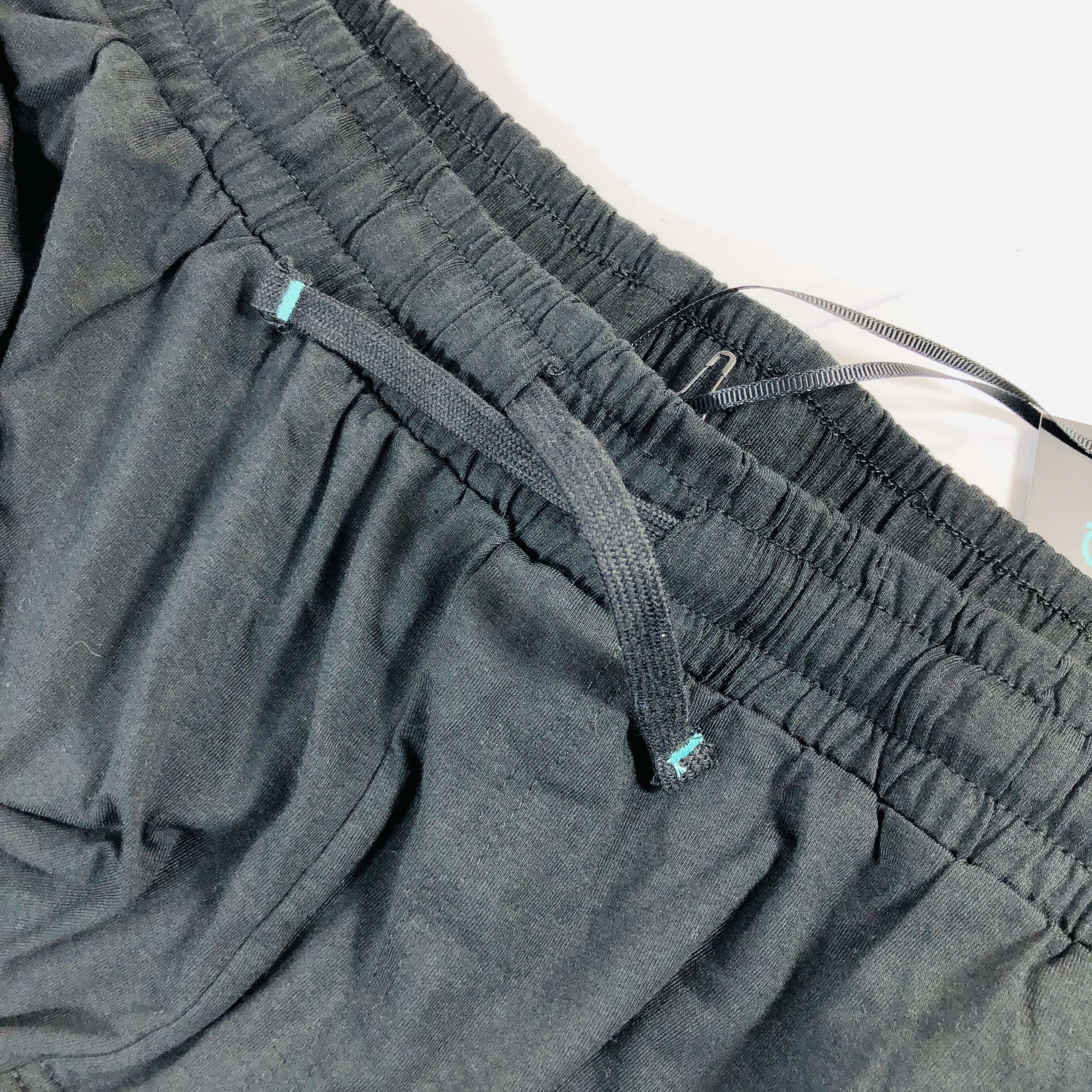 There's the drawstring waist, which complements the elastic waistband.
These are made of a cotton/viscose/elastane blend.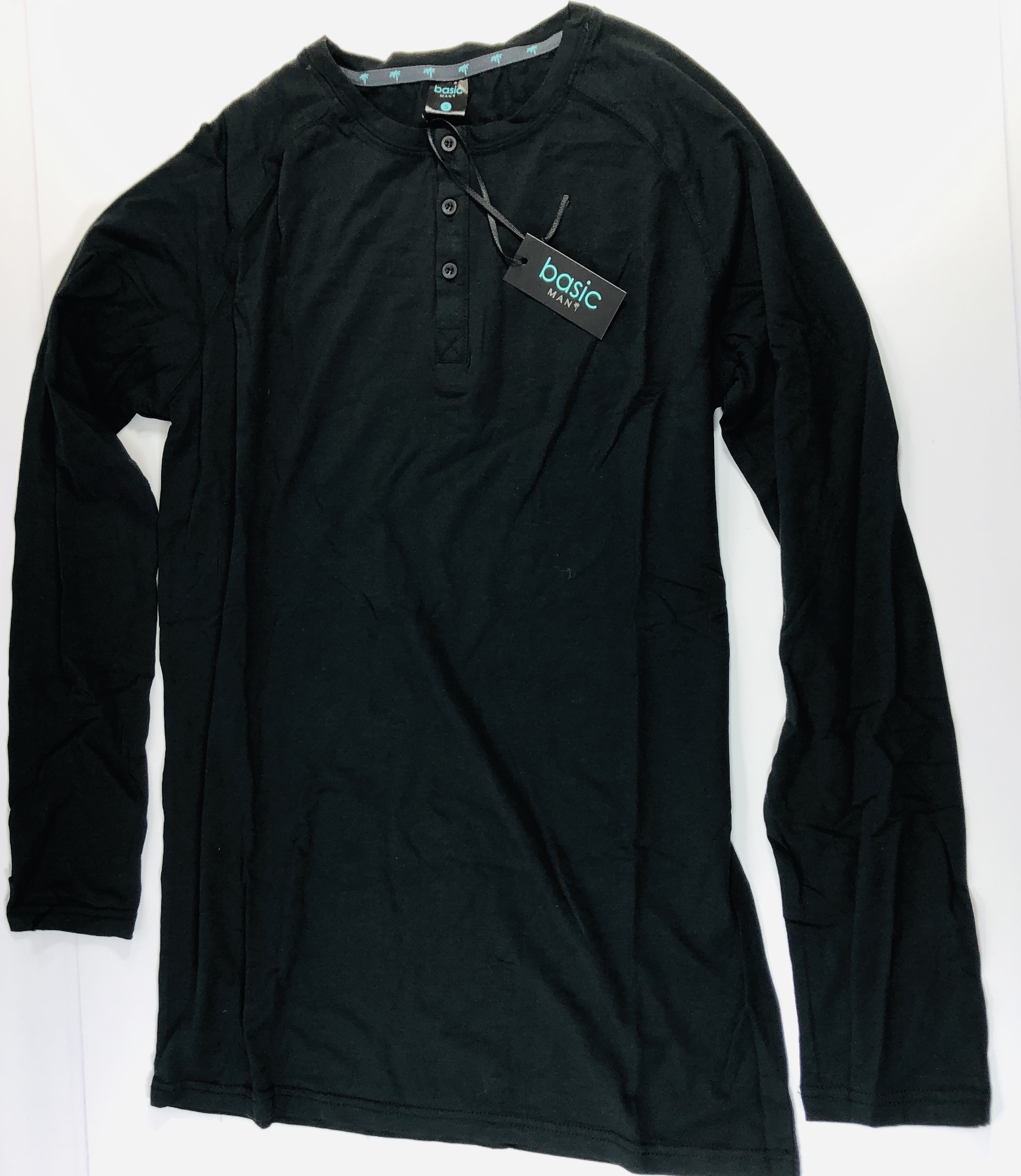 basic MAN Henley Sleepwear in Small ($30) This shirt goes well with the sleep pants. In fact, it's made of the same material!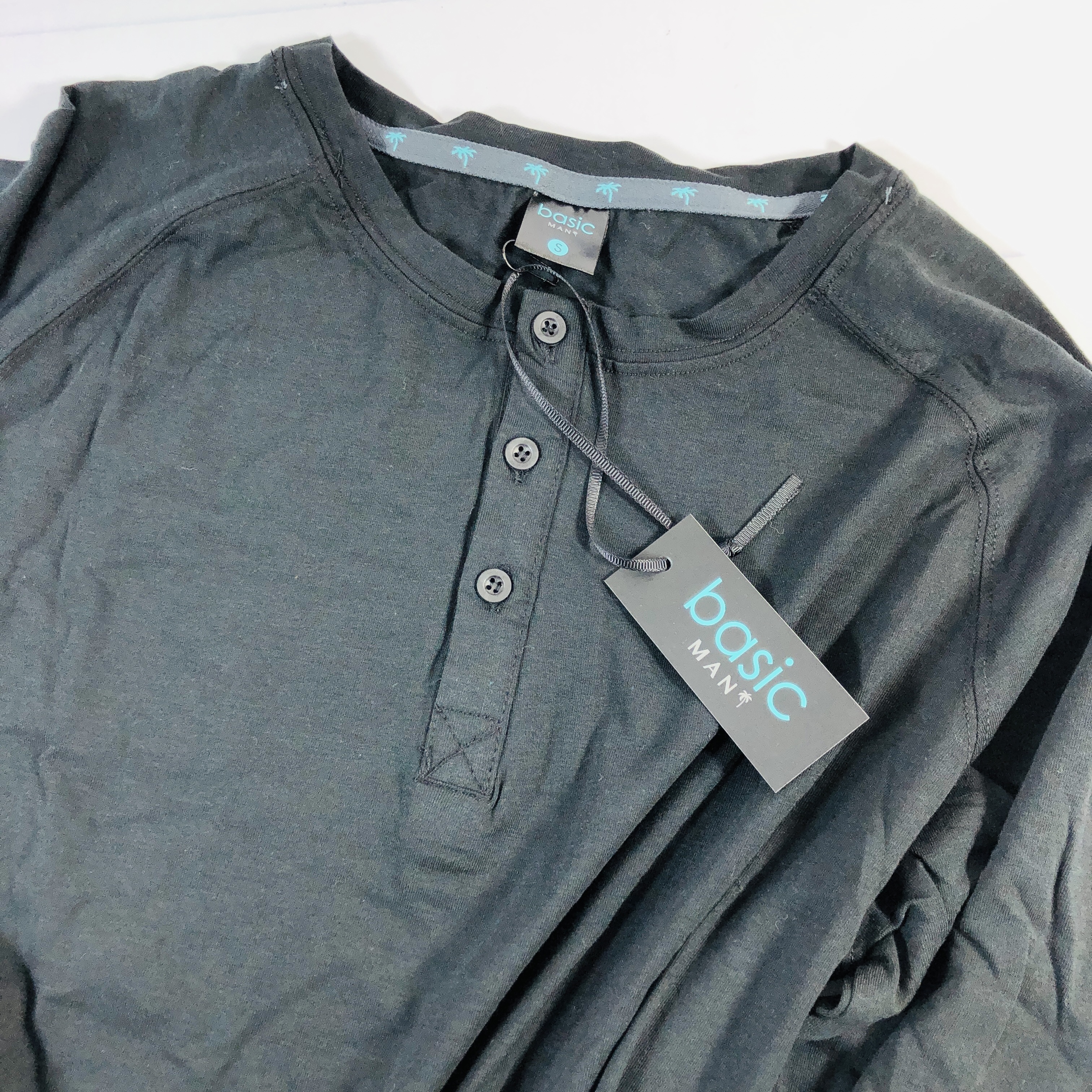 There are three buttons in the classic Henley style. The logo is in the neckline this time around.
Not only does basic MAN have good looking and comfortable underwear, socks, and shirts, they also have comfy and good looking loungewear and pajamas. All of the items felt well made and each month when the new stuff comes in, something old and ratty gets recycled from my husband's underwear drawer. He wears the basics all the time and says they are super comfortable.
What do you think of this subscription box?