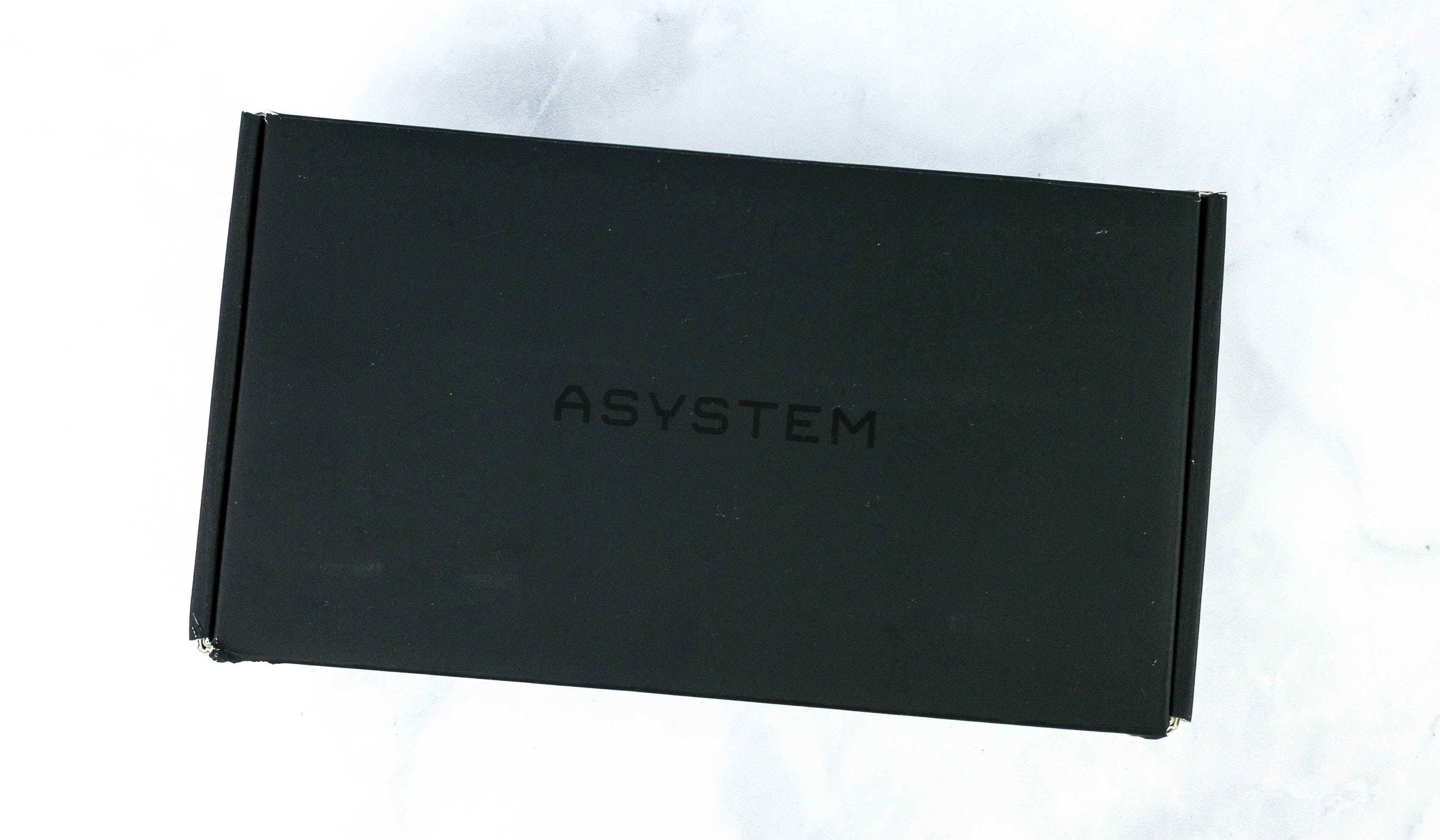 Asystem offers a monthly subscription service for supplements, pain relief, and skincare products. Using natural ingredients, they focus on products that make it easier for people to look, feel, and perform at their best. They also promise that their products are science-backed! You can sign up for a month-to-month plan or get a 3-, 6-, or 12-month pre-paid plan for discounts.
Their current line up of products include:
Superhuman Supplements (for men 18 and up only) – starts at $75 per month
Anti-inflammatory Pills – starts at $59 per month
Performance Skincare – starts at $45 per month
Radical Gel Relief Roll On – starts at $52 per month
Twice Daily Invigorating Cleanser – starts at $19 per month
Daily Defense Moisturizer – starts at $21 per month
Overnight Rebuilding Cream – starts at $23 per month
TotalBody Men's Essential System – starts at $99 per month
Radical Relief Pain System – starts at $99 per month
Serious Business Set – starts at $199 per month
This is the review of the Radical Relief Pain System. It includes a Radical Gel Relief Roll-on with a 30-Day supply of Anti-Inflammatory Pills.
DEAL: Get 15% off your first order! Use coupon code HELLO15.
The items arrived in a sturdy box.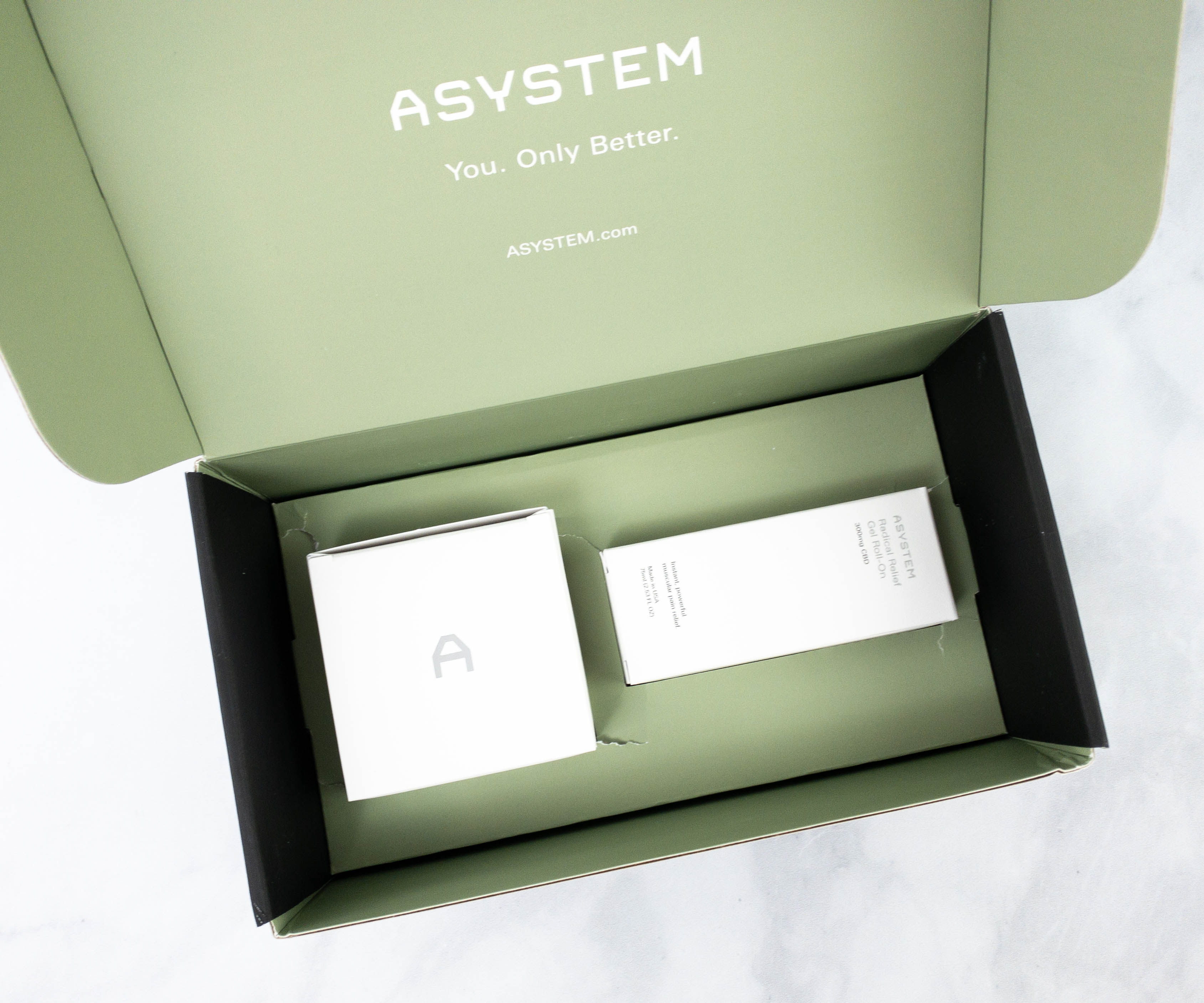 There are no extra packaging materials.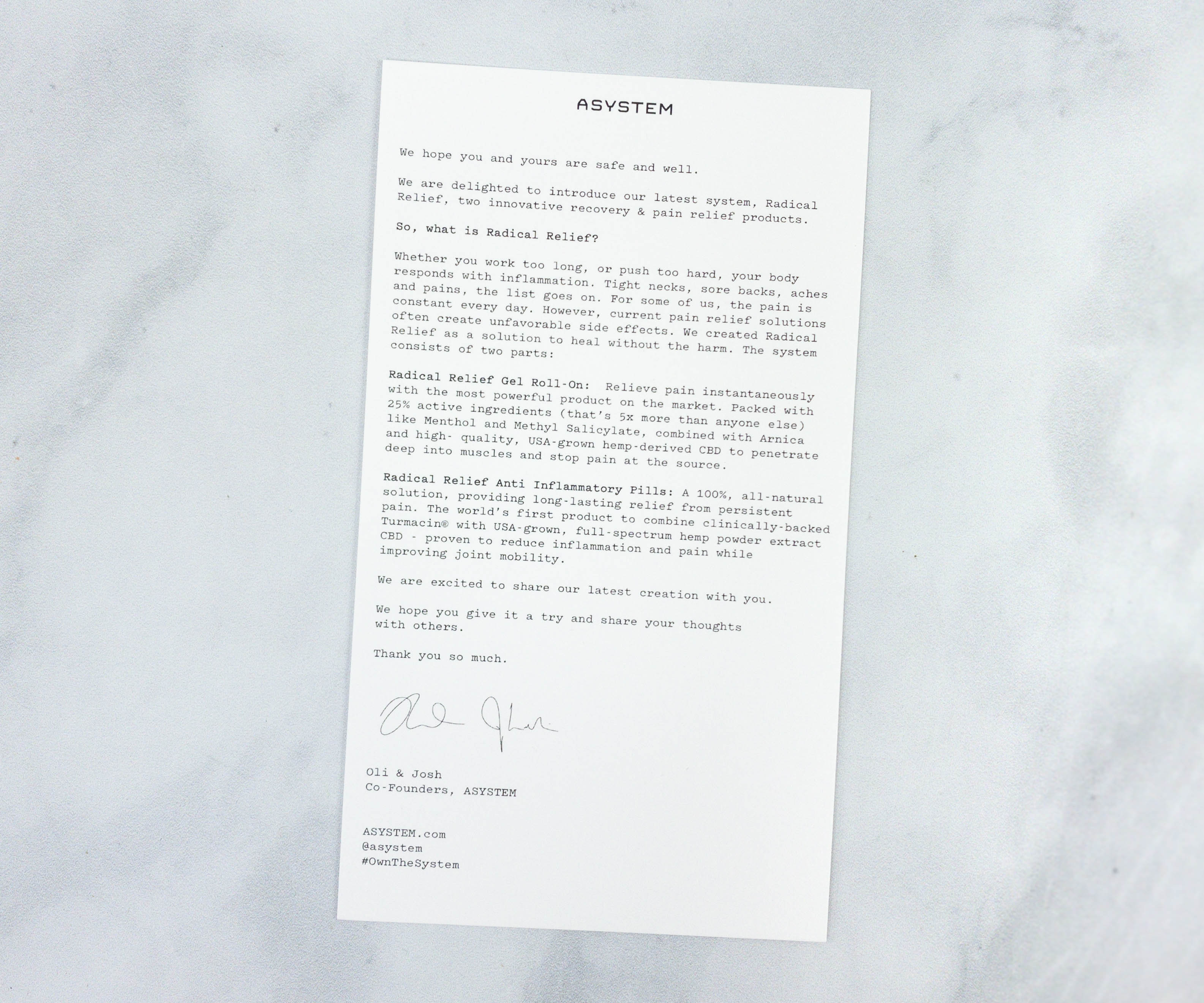 There is a card with a message from Oli and Josh, the co-founders of Asystem. It also has a list of the products included in the box.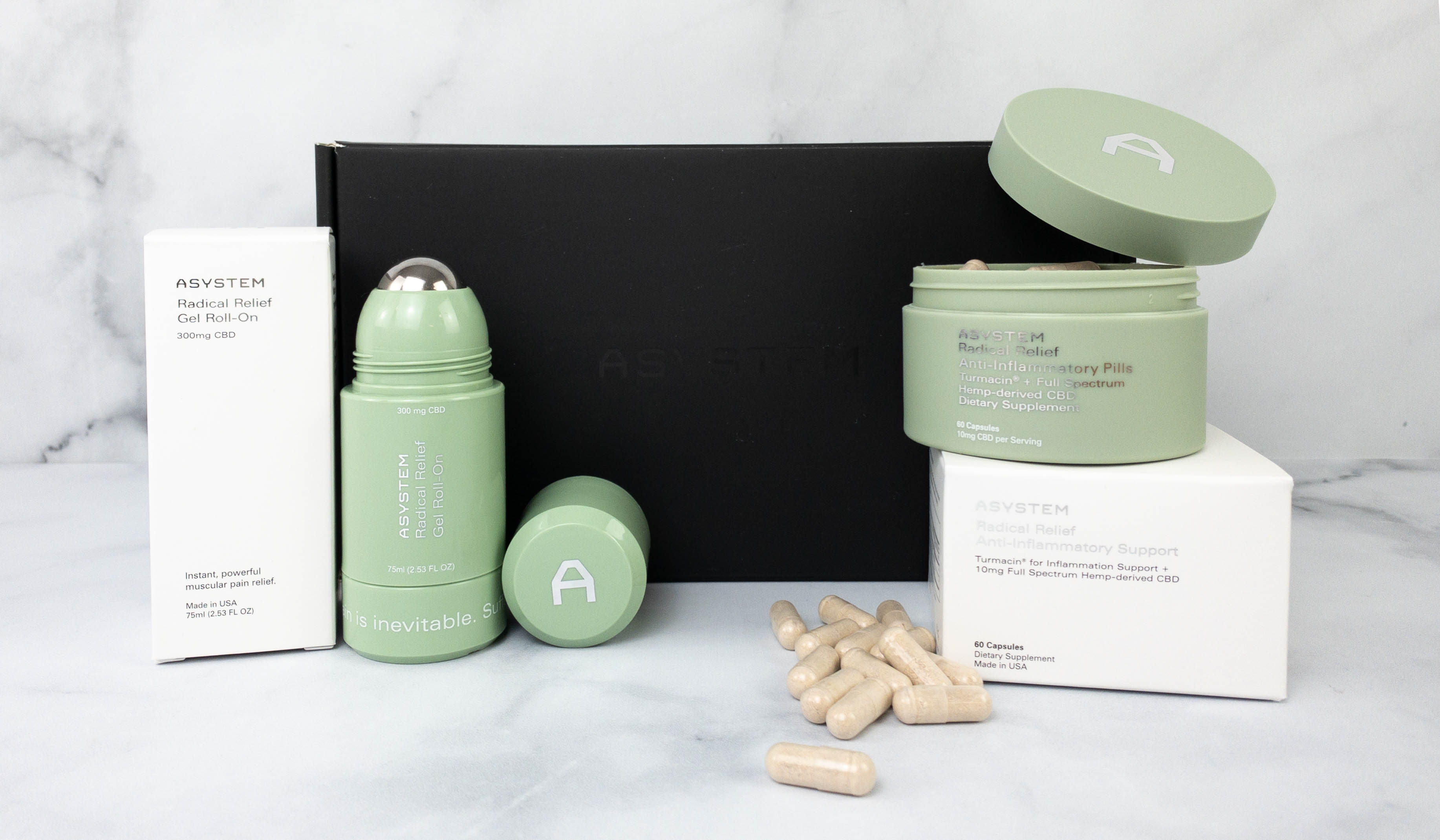 Everything in my box!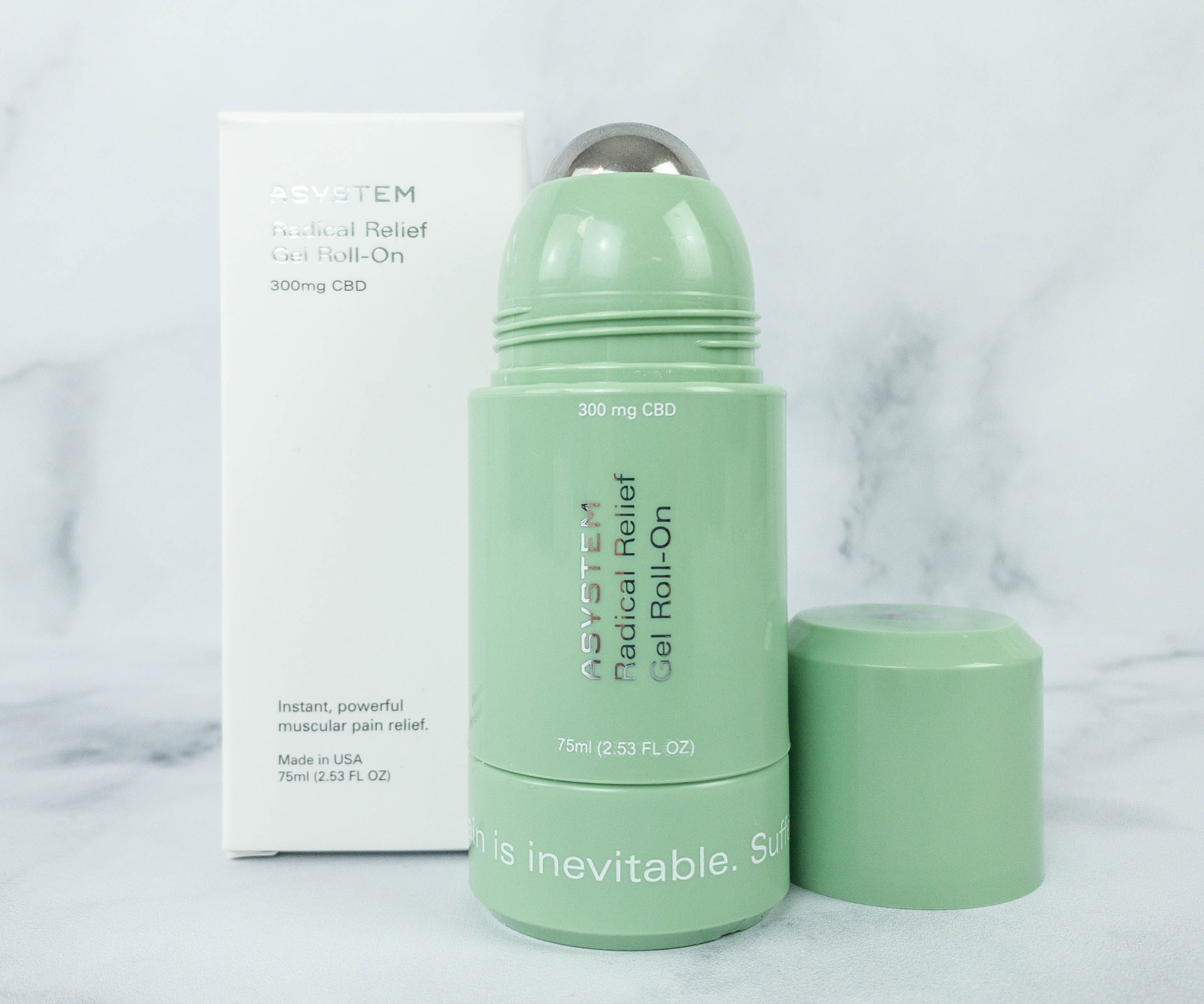 Radical Relief Gel Roll-On ($59) This roll-on helps with muscle pain and body aches. Simply apply it over the area where you need it and you're good to go!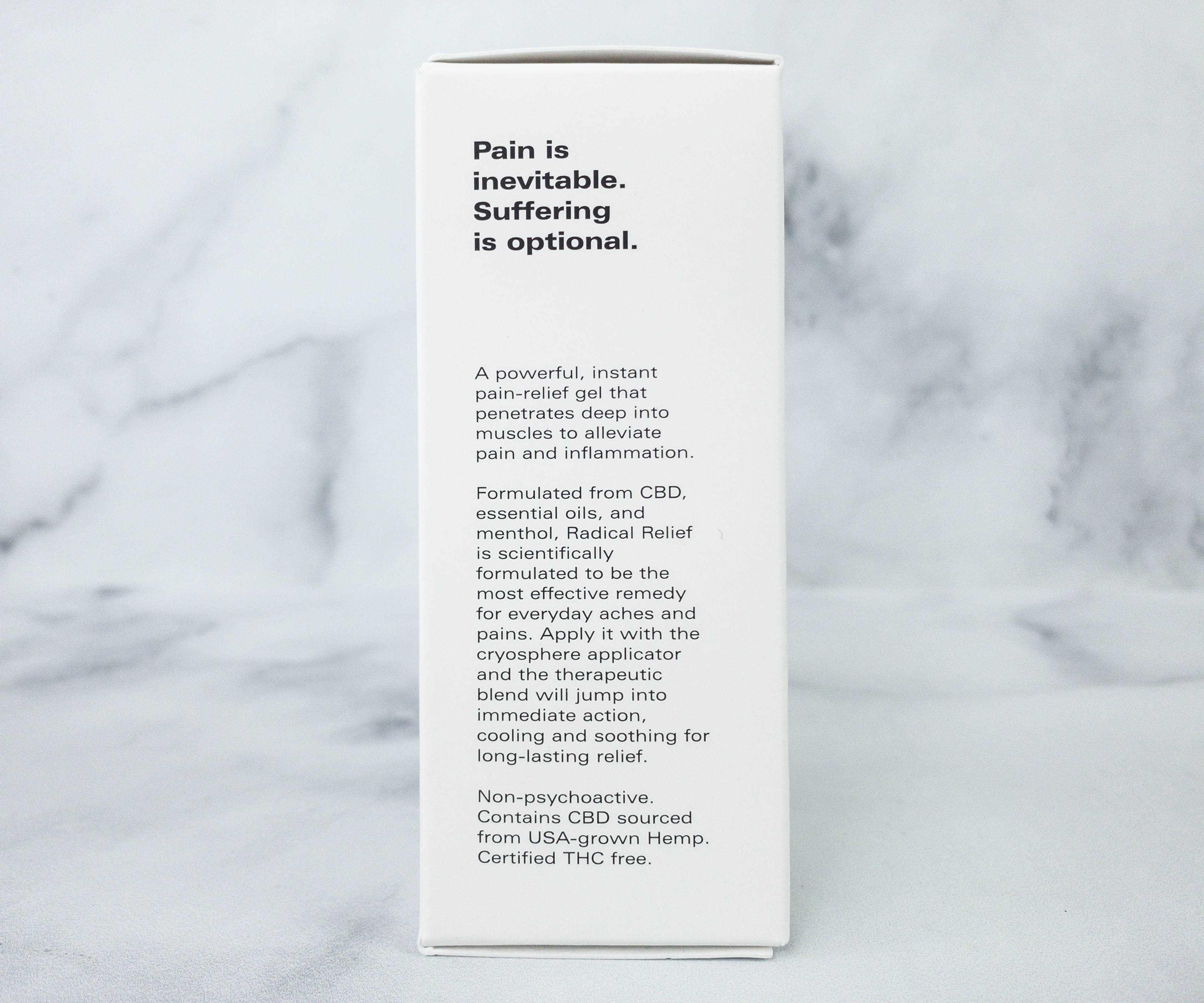 It's formulated with Methyl Salicylate which is known to cool and warm the skin to distract the mind from the deep muscle pains. It also has CBD that helps soothe and relax the muscles.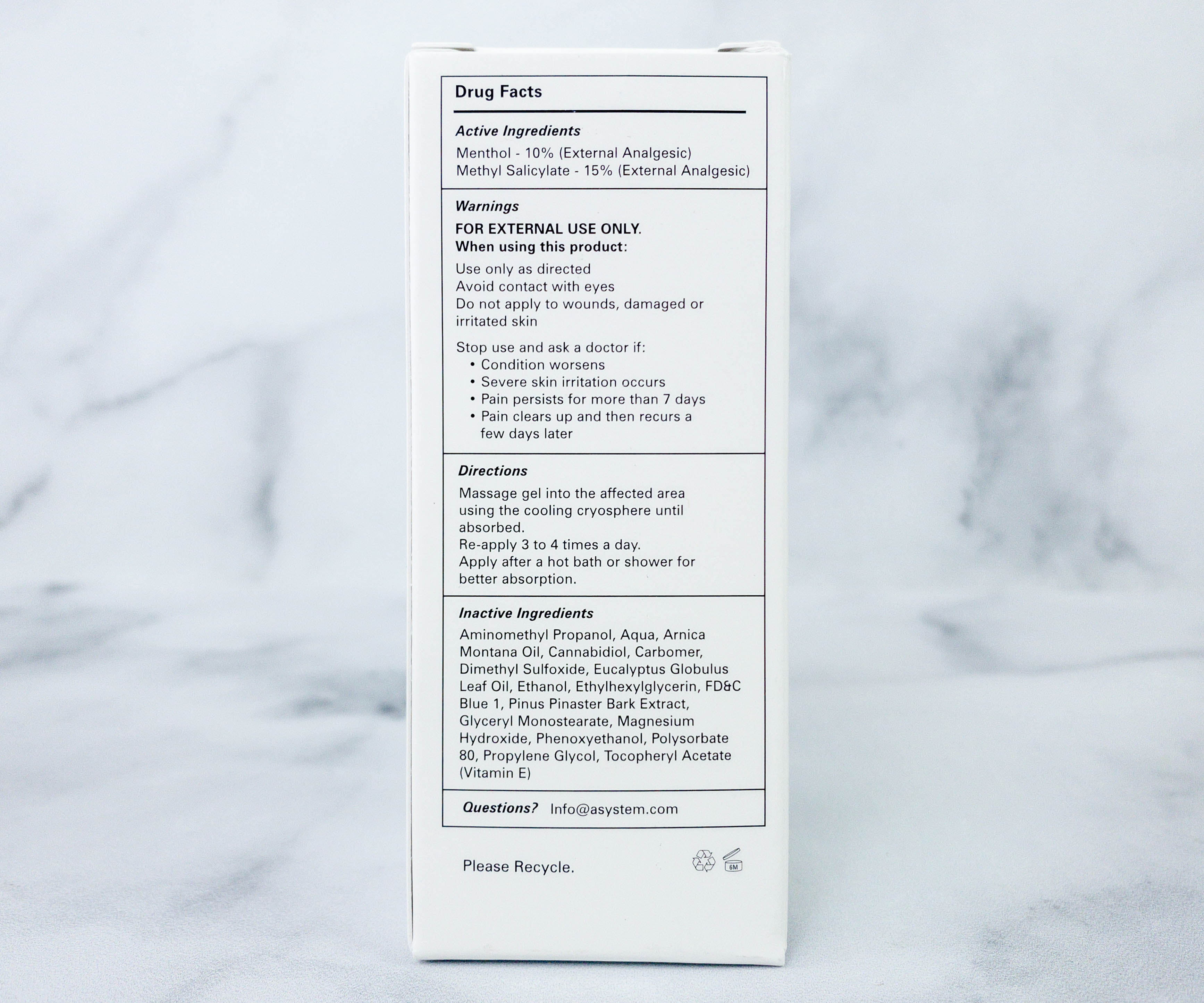 The rollerball is made of stainless steel Cryosphere that also aids in cooling the skin all while ensuring maximum absorption on the area where you applied the product.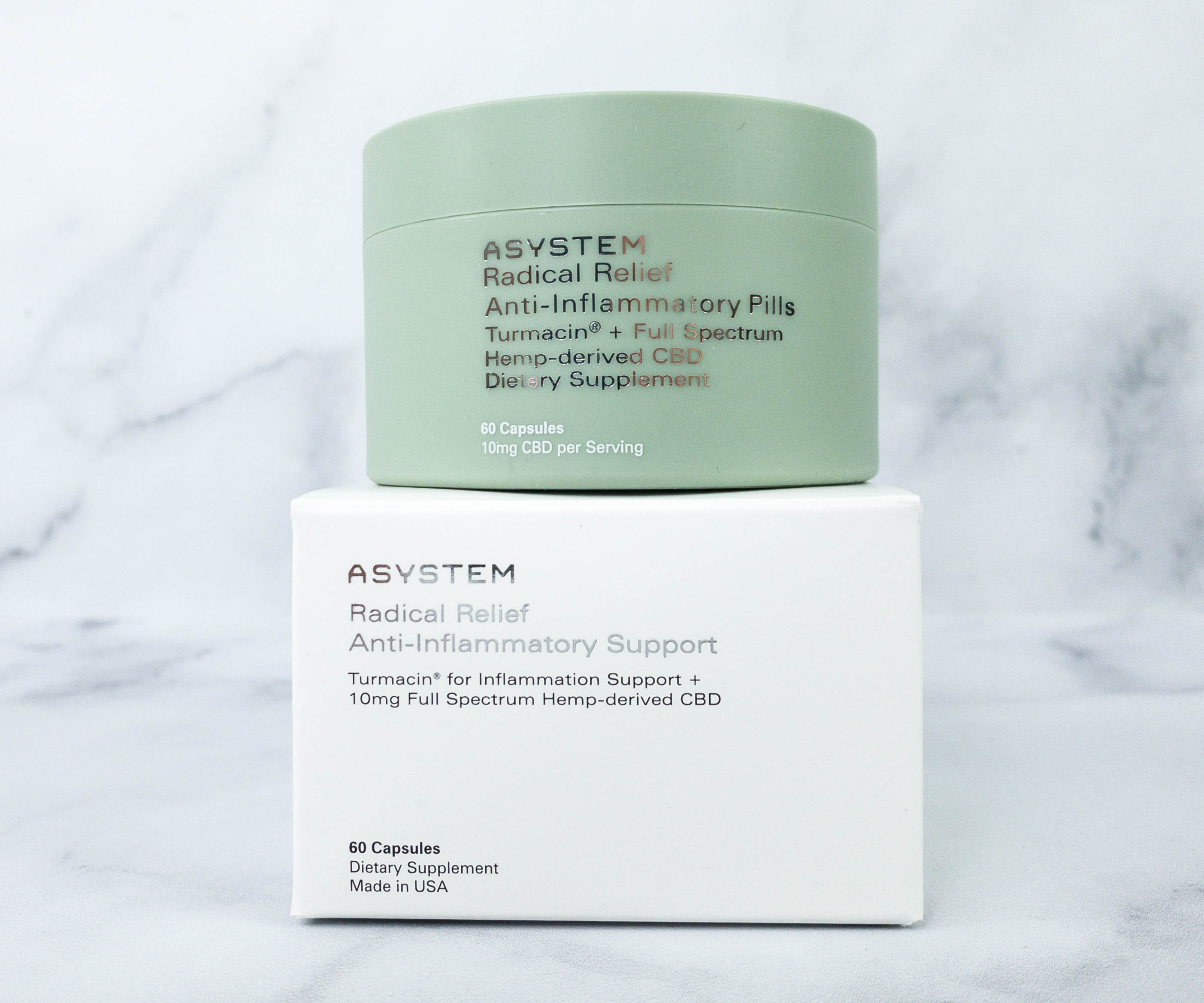 Radical Relief Anti-Inflammatory Support ($59) They also included this dietary supplement in the box.
It came in a tub packaging for easier access when you need it.
Created to help manage persistent pains like backache, stiff neck, and more, this product helps you feel your best without the unpleasant side effects.
It's formulated with Turmacin®, which is a clinically-tested compound derived from turmeric that is completely untouched by solvents. It also helps reduce inflammation and pain while helping with joint mobility.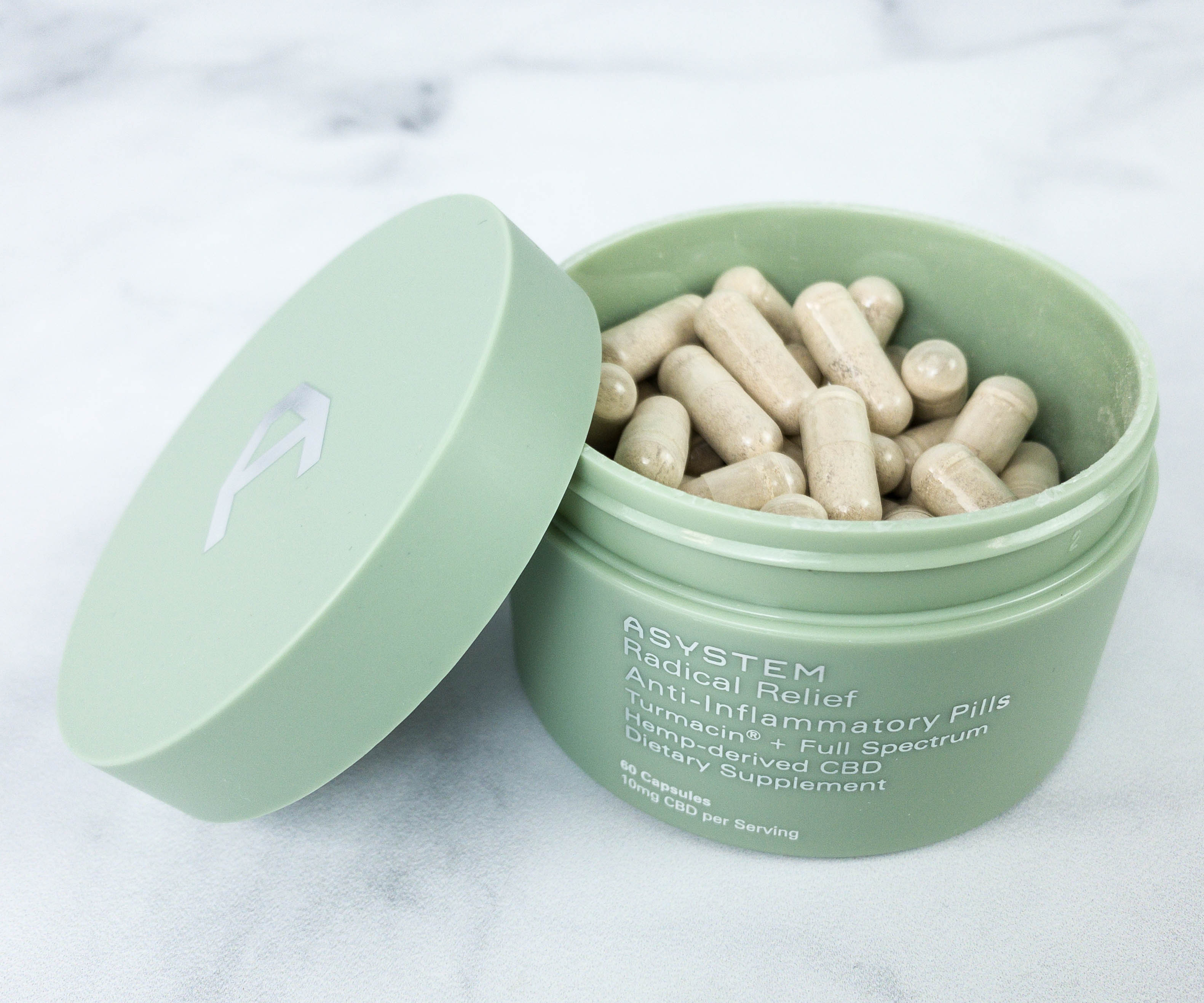 Each tub is good for 30 days and when taken religiously, it promises to drastically improve pain management.
Another key ingredient is full-spectrum US-grown CBD that works with the active ingredient to make the effect more potent.
Asystem's line up of products is impressive! This bundle focuses on general pain relief, including neck and shoulder pain, minor aches and pains, minor muscle strain, bruises, sprains, and/or arthritis. I like the roll-on because it's easy to use and I can bring it anywhere. It has a minty scent and I find it pretty relaxing. The anti-inflammatory supplements with CBD are also great! They are THC-free, which means they don't have psychoactive properties. If you work long hours or you have an active lifestyle, this Radical Pain Relief System is great to have in handy!
What do you think of Asystem?