Artshine in a Box is a monthly visual arts subscription box for kids. Each box includes an art kit that explores a different theme and art medium and includes an online video and printed tutorial. Upon sign up, you just have to select a box that's appropriate for your child's age. There's a box for artists aged 4 – 6 and a box for artists aged 7-12. Each box is $39.95/month on a month-to-month plan. You can get a discount for longer subscription plan. On a 3-month pre-paid plan, the price per box is $29.98 and on a 6-month pre-paid plan, it's $28.32 per month. The pre-paid annual plan will give you the most savings as it brings down the cost of each box to $24.95. This subscription service also give back to the community! For every box that they sell, they give an art lesson to an underprivileged child.
DEAL: Get 15% off on 3+ month subscription! Use coupon code HELLO15.
The box came in perfect condition.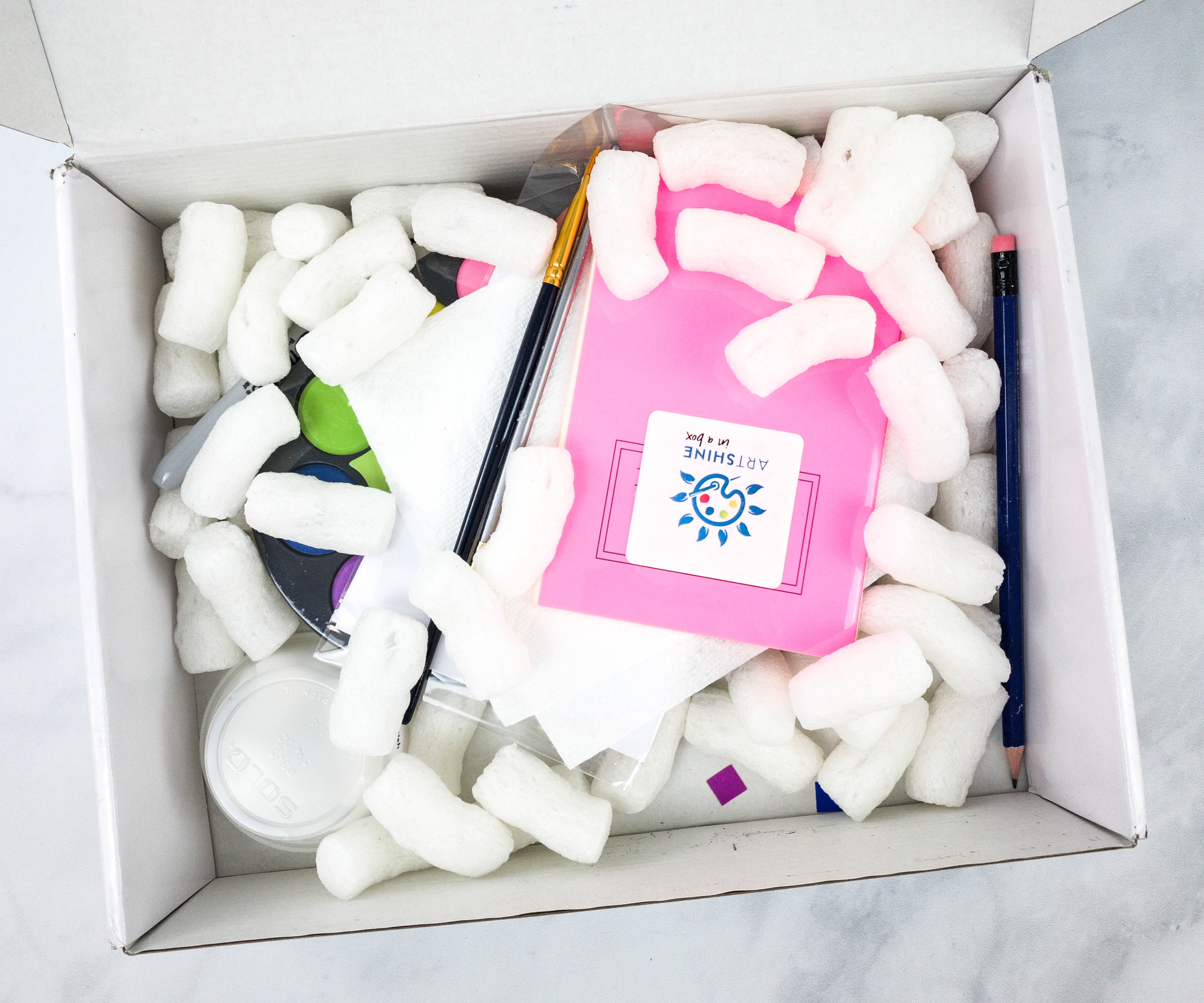 The items were packed with packing peanuts.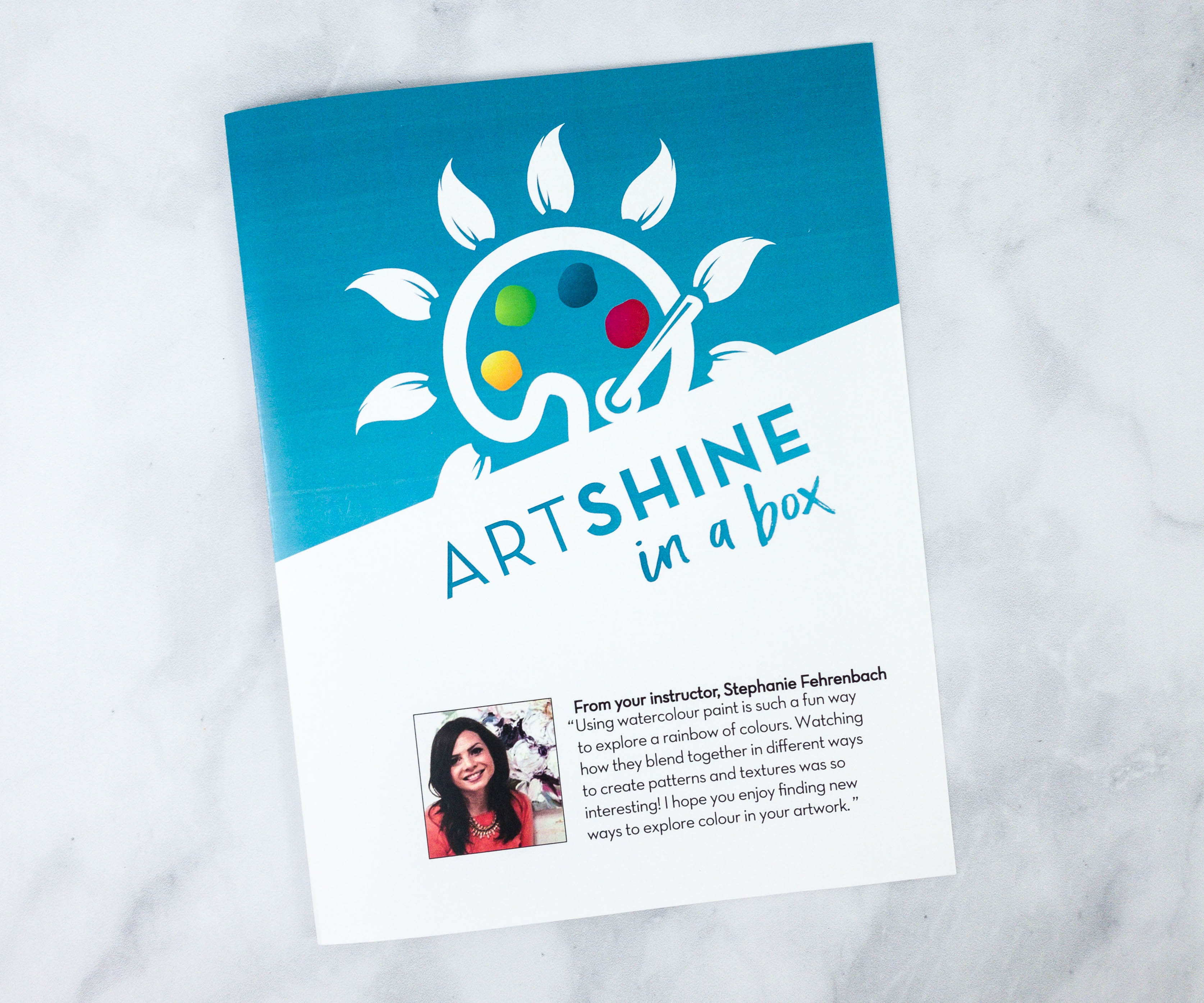 Our box included a booklet to guide us with the artworks for this month.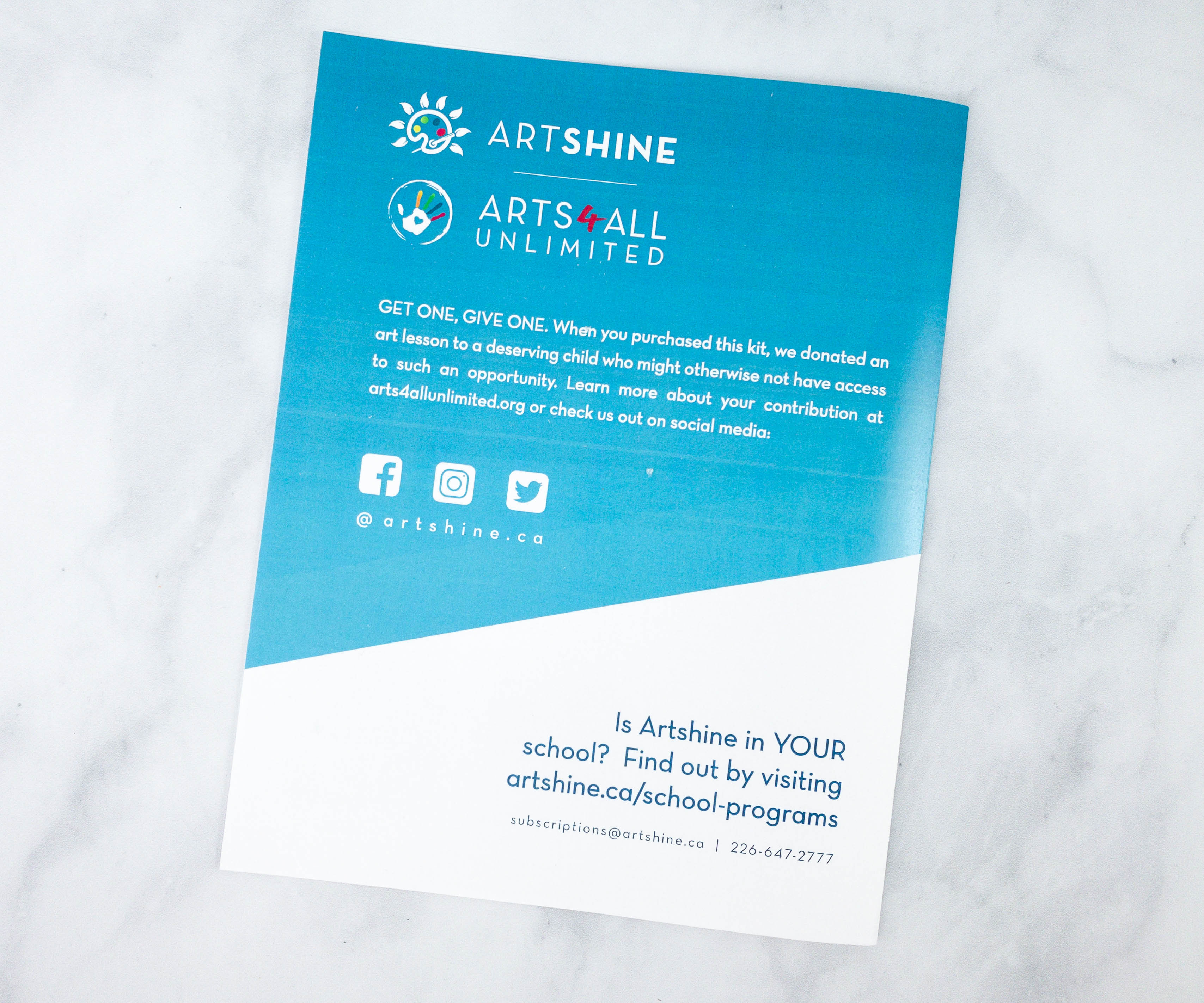 At the back, it has a list of Artshine's social media handles.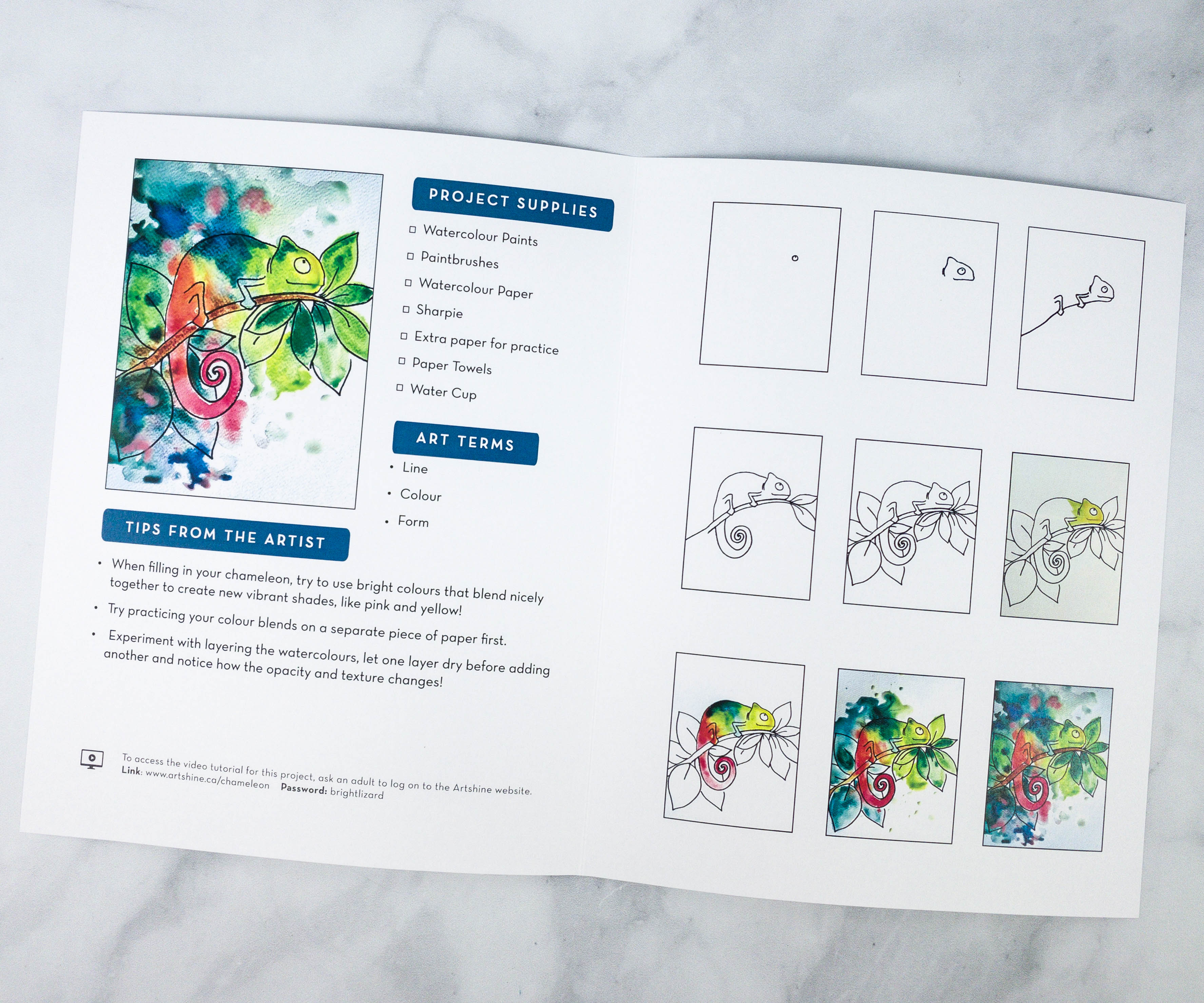 It also has a list of the project supplies, art terms, as well as some tips do the activity.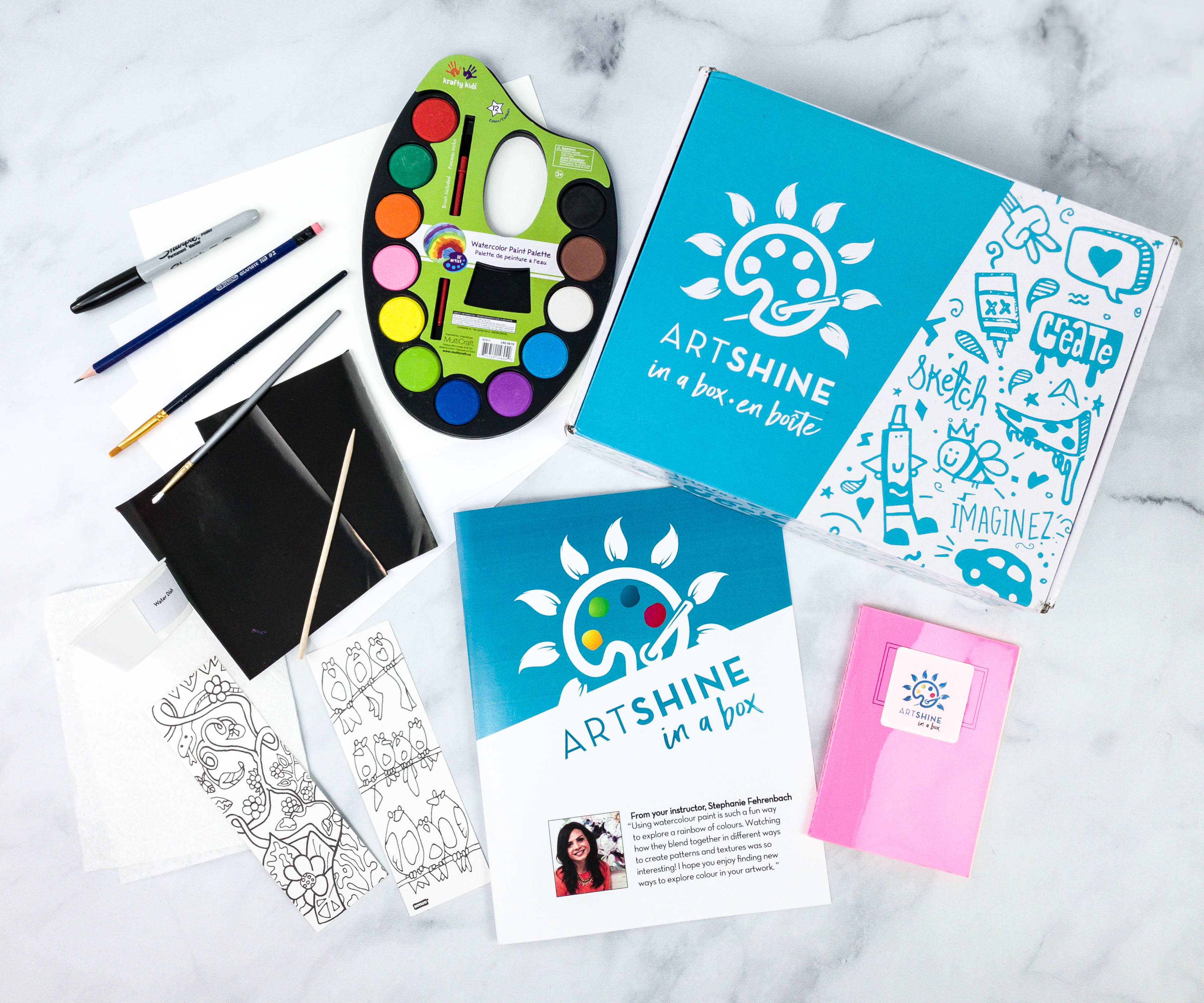 Everything in my box!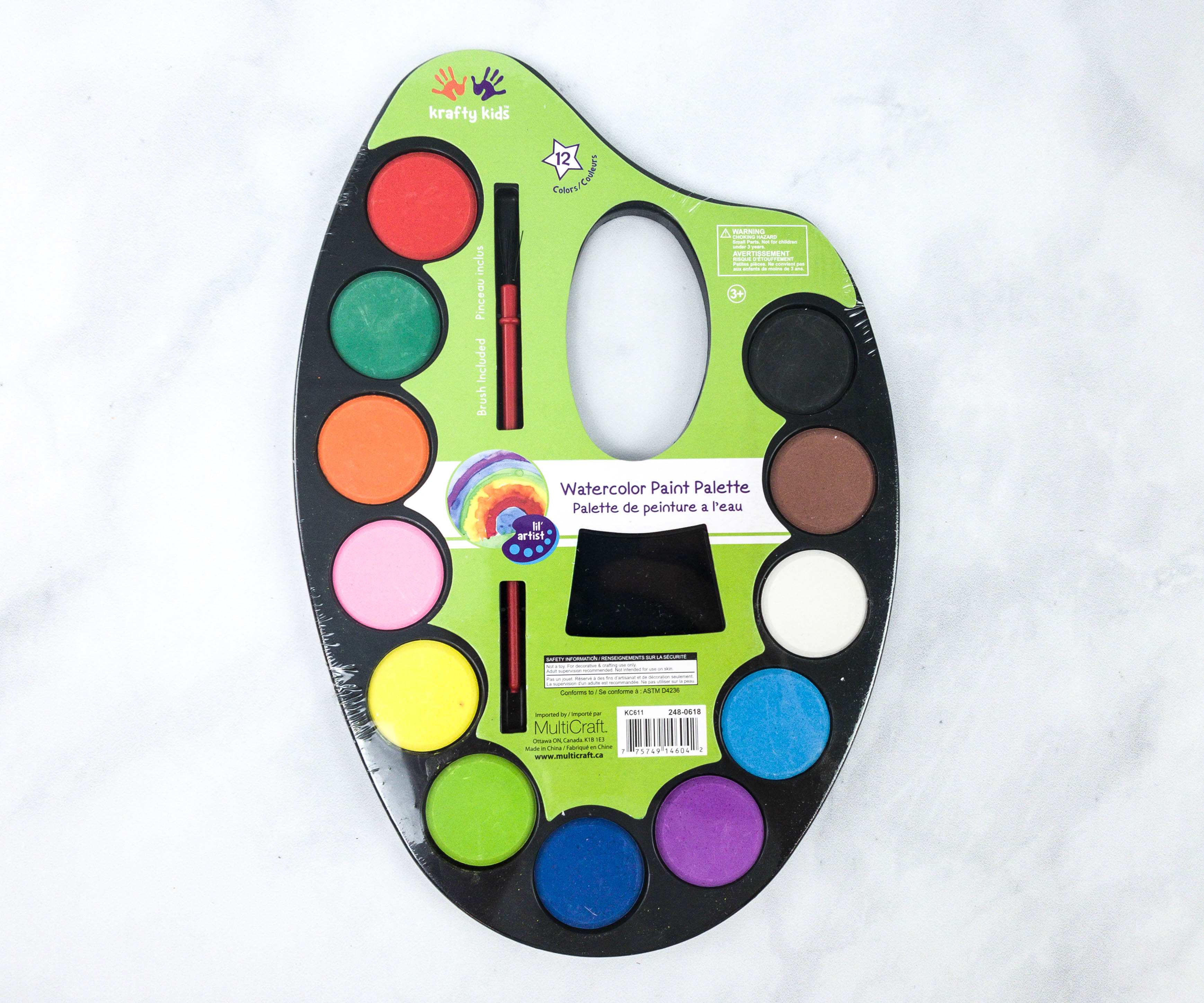 Krafty Kids Watercolor Paint Palette ($1.89) This watercolor paint palette includes 12 watercolor cakes and a brush that fits perfectly on a black plastic paint palette.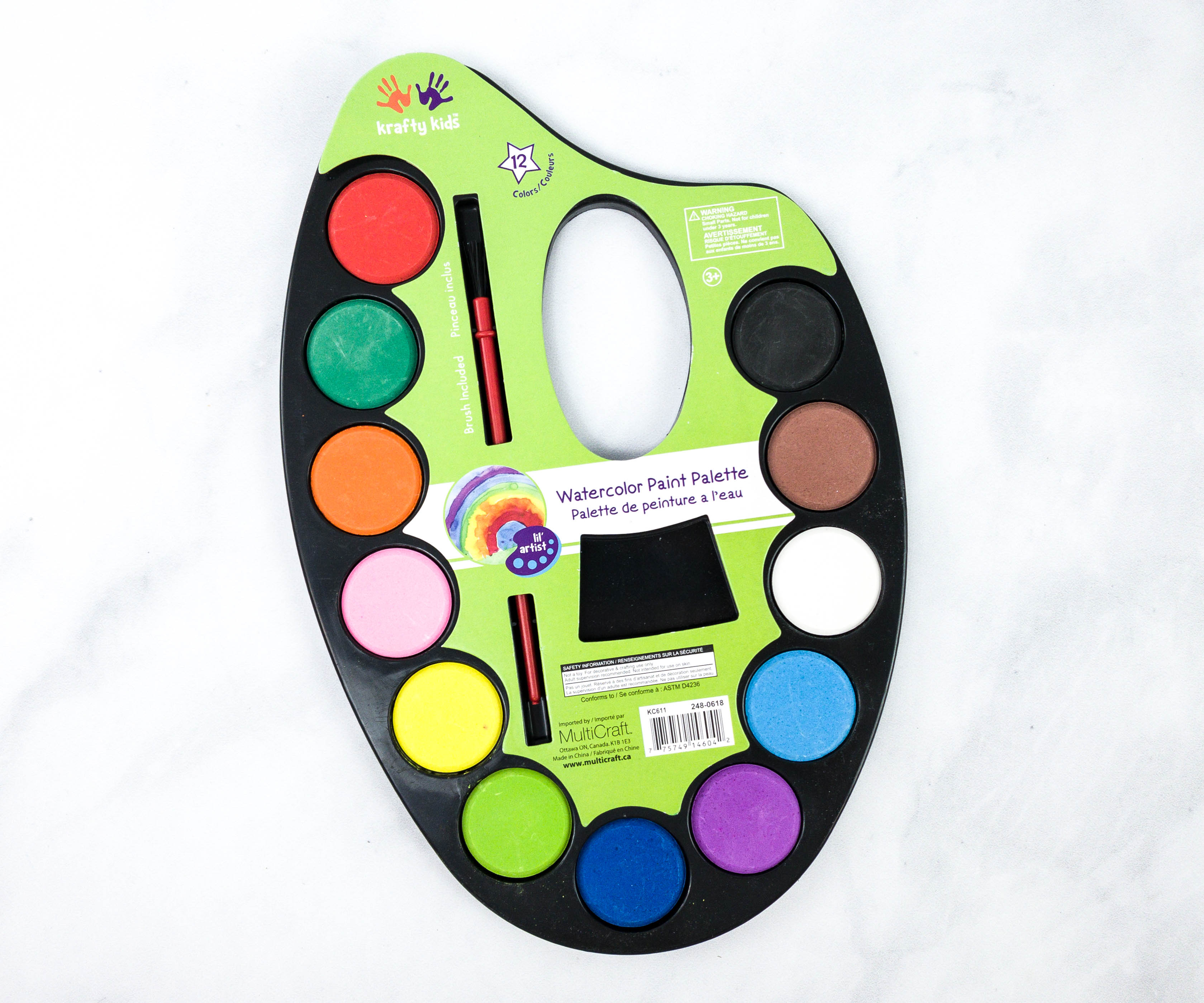 The colors provided are red, green, orange, pink, yellow, lime, dark blue, purple, light blue, white, brown and black.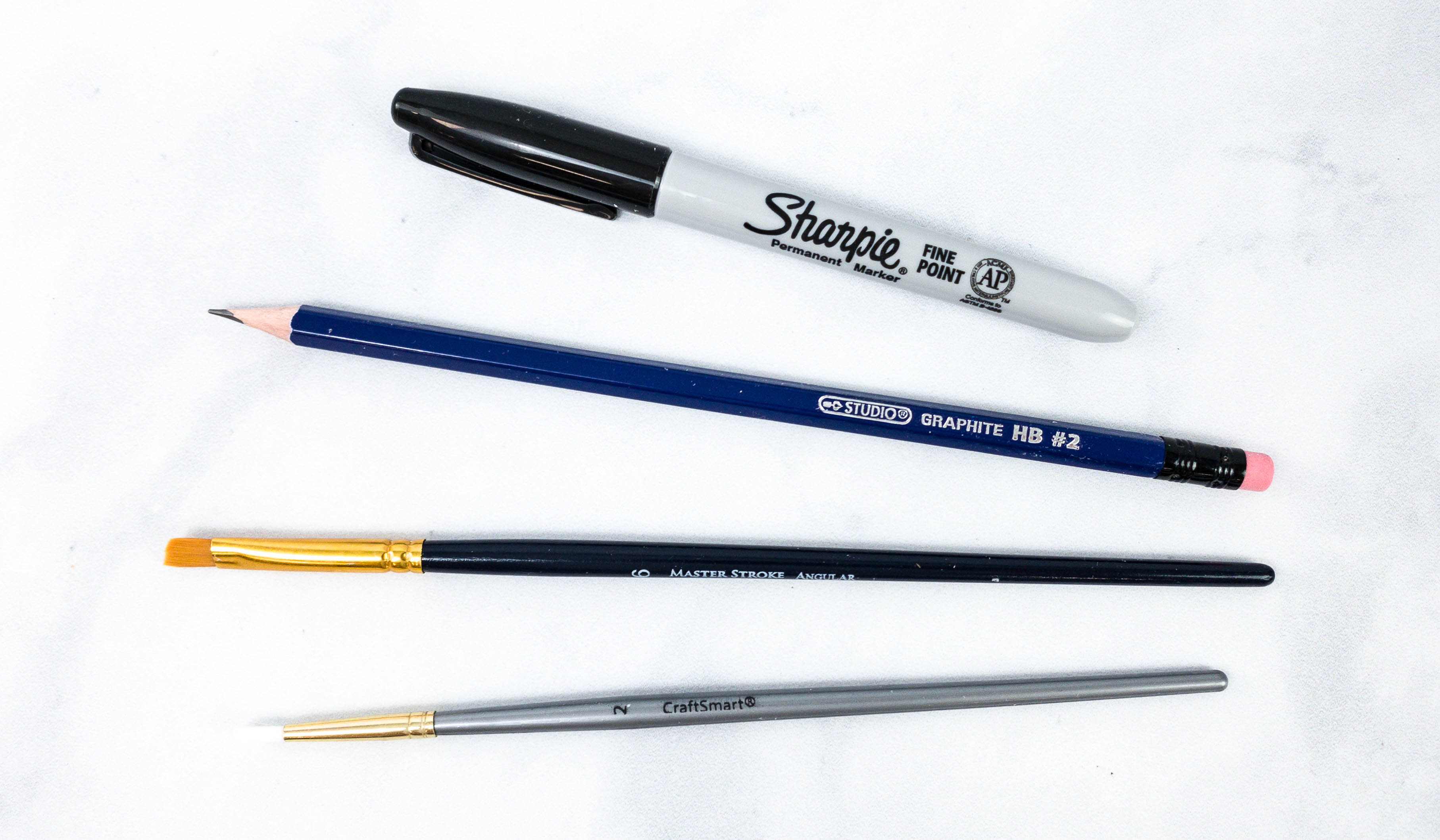 Sharpie Permanent Marker Fine Point ($1.20) It's a permanent marker that produces a bold and fine line.
Studio Graphite No. 2. This pencil is ideal to use on sketches or pattern for artworks. It leaves a light trace that is easy to erase and correct.
Master Stroke Angular No. 6 Brush. Here's a brush that can be used to mark larger portions. This is useful when you need to cover larger portions faster and more accurate.
Craft Smart No. 2 Brush. The next brush is designed to cover small portions on artworks. This can be used if you need to apply colors and marks on small spaces and shapes.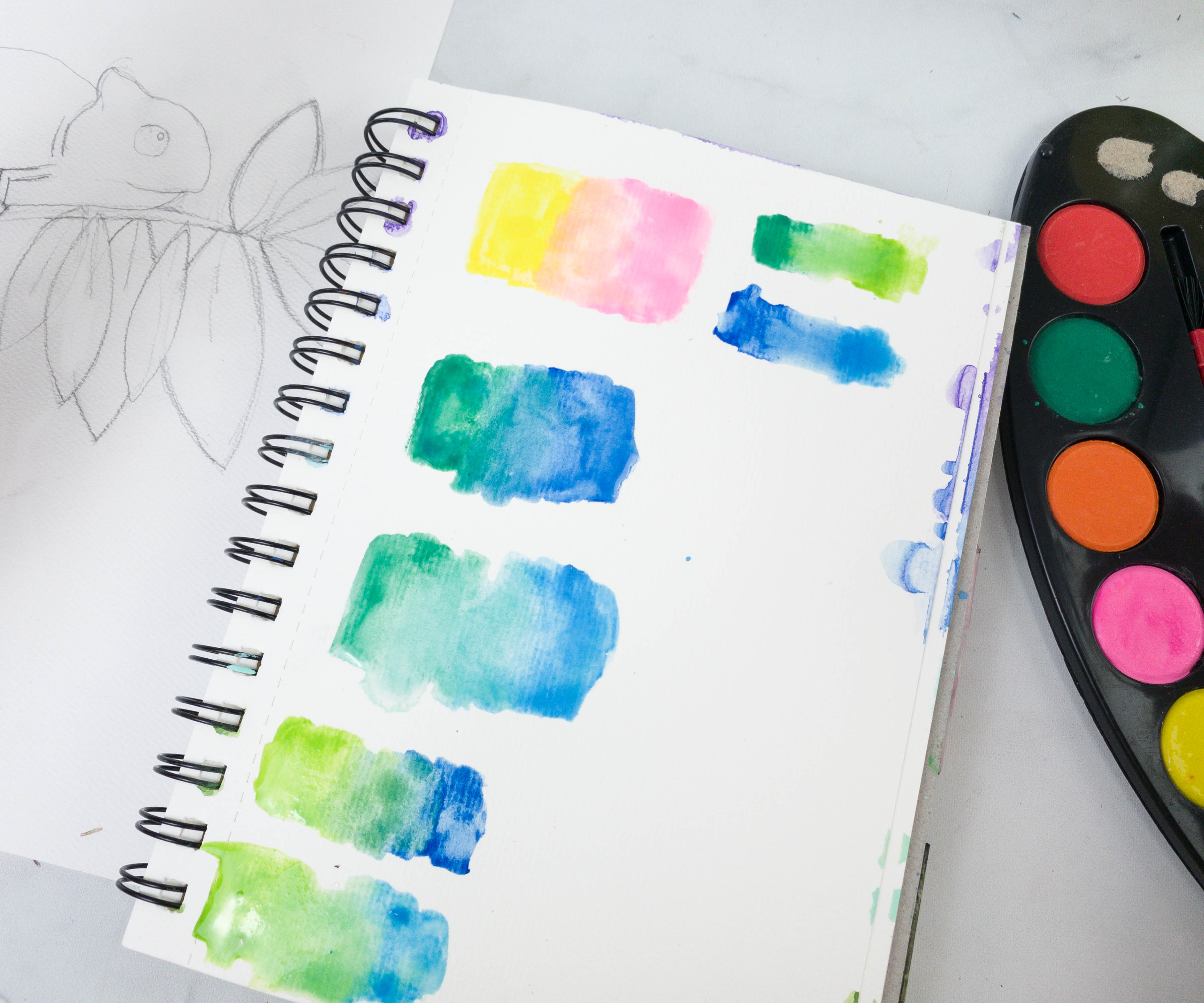 Here are some sample strokes using the palette!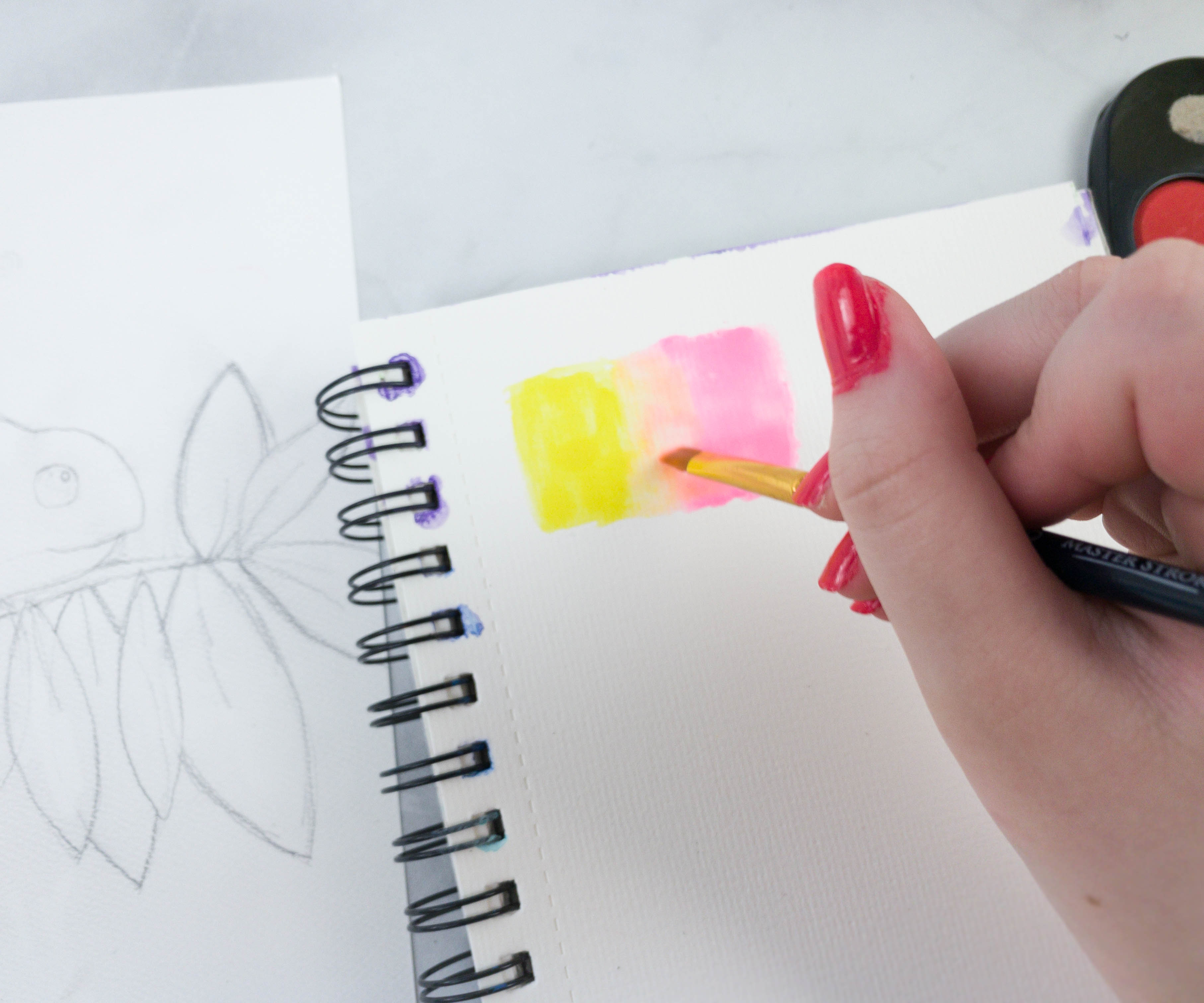 The colors look good and vibrant on the paper.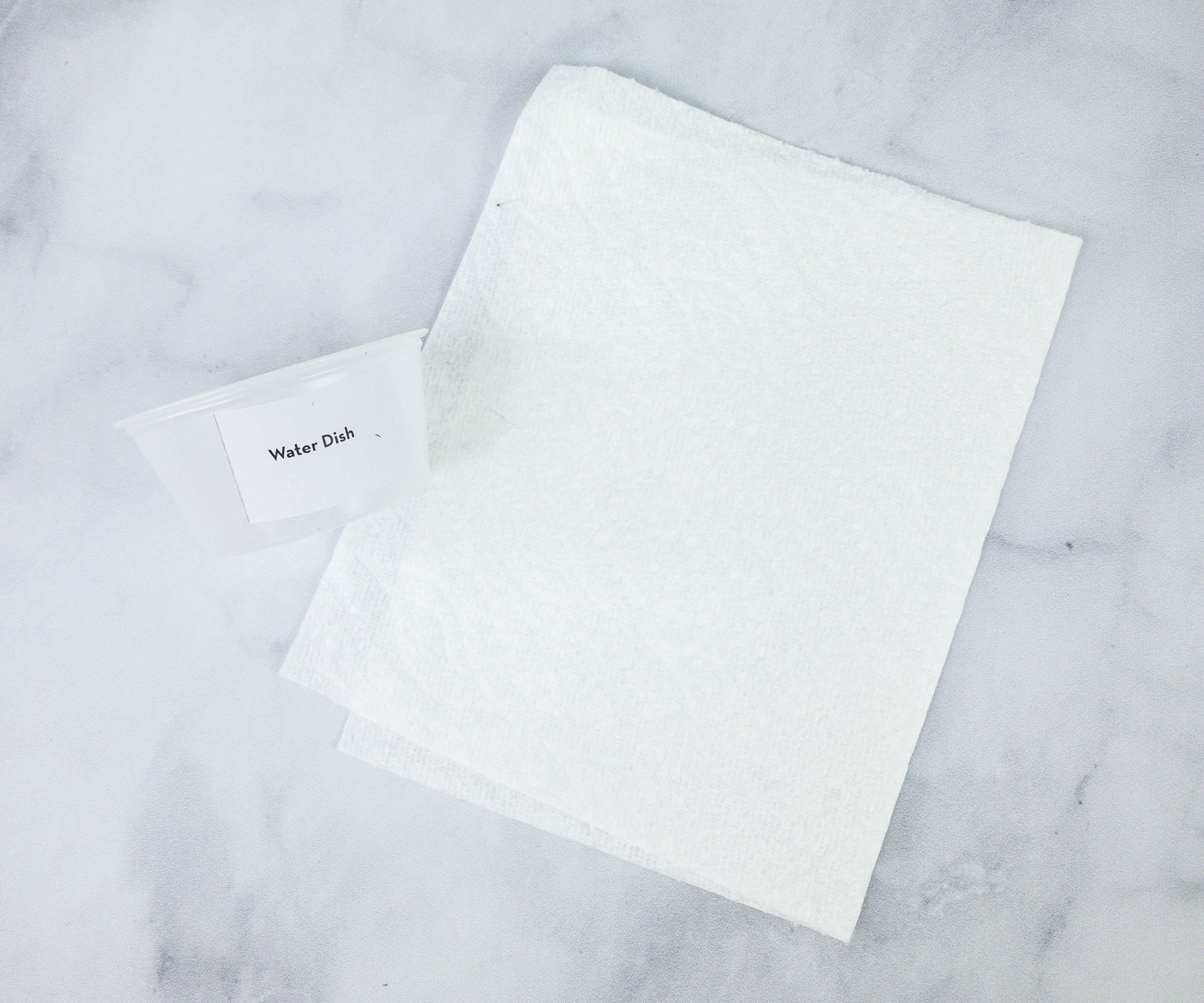 The box even included a water dish and some tissue papers that can be used to clean the brush. It's always best to have a clean tool specially when switching from one color to another.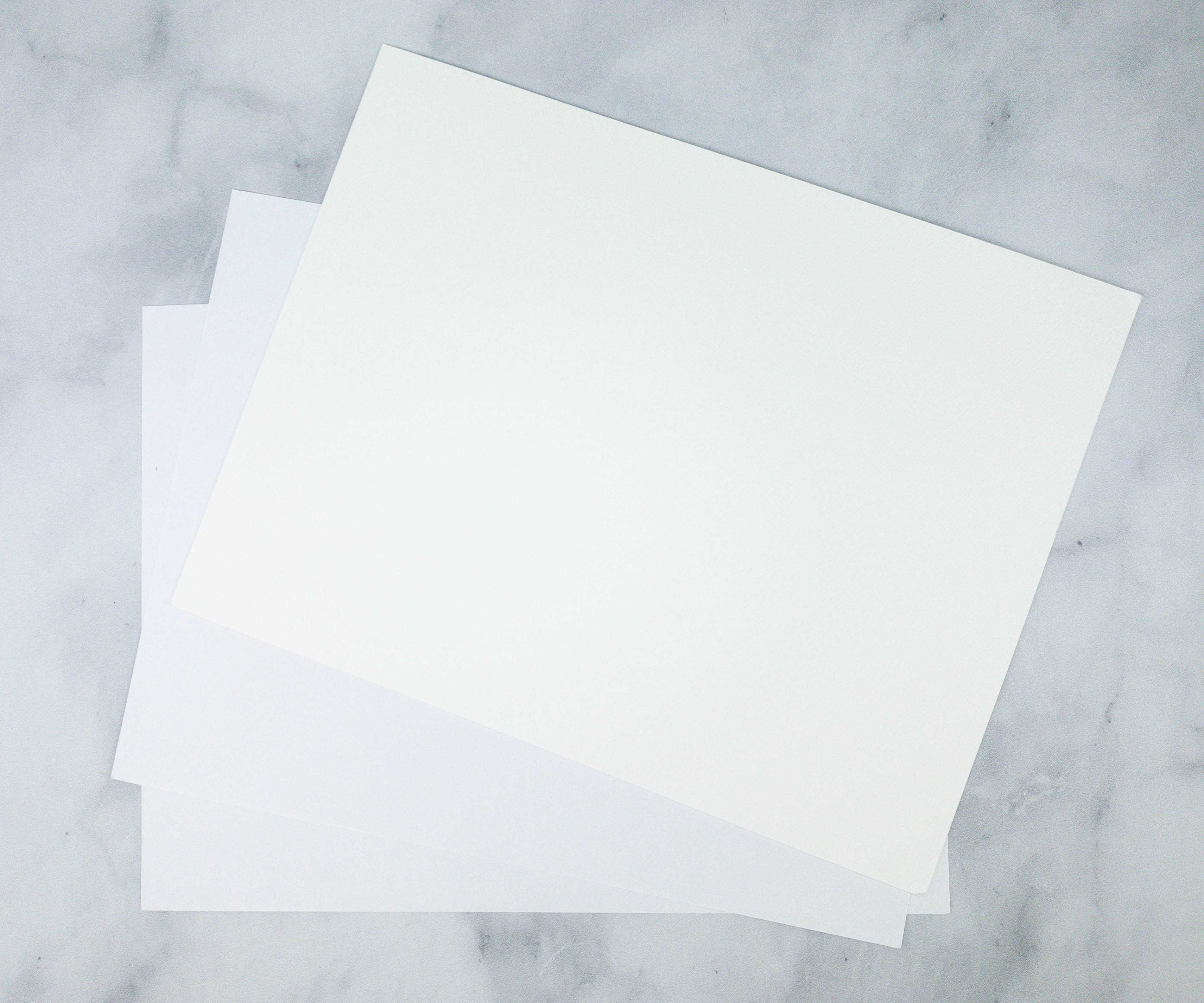 They also sent some papers where kids can draw!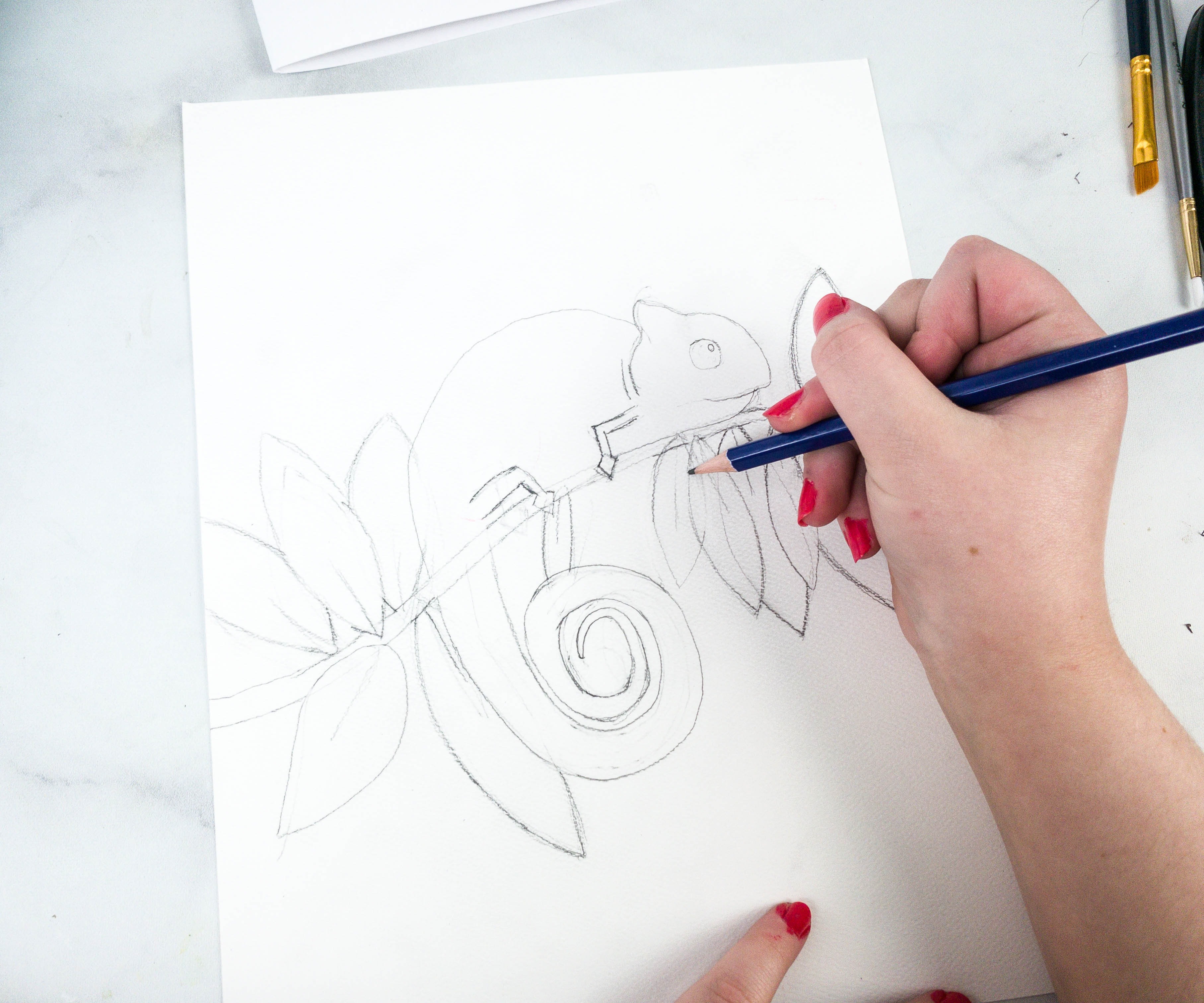 Using the Studio Graphite No. 2, my daughter made the pattern for her artwork.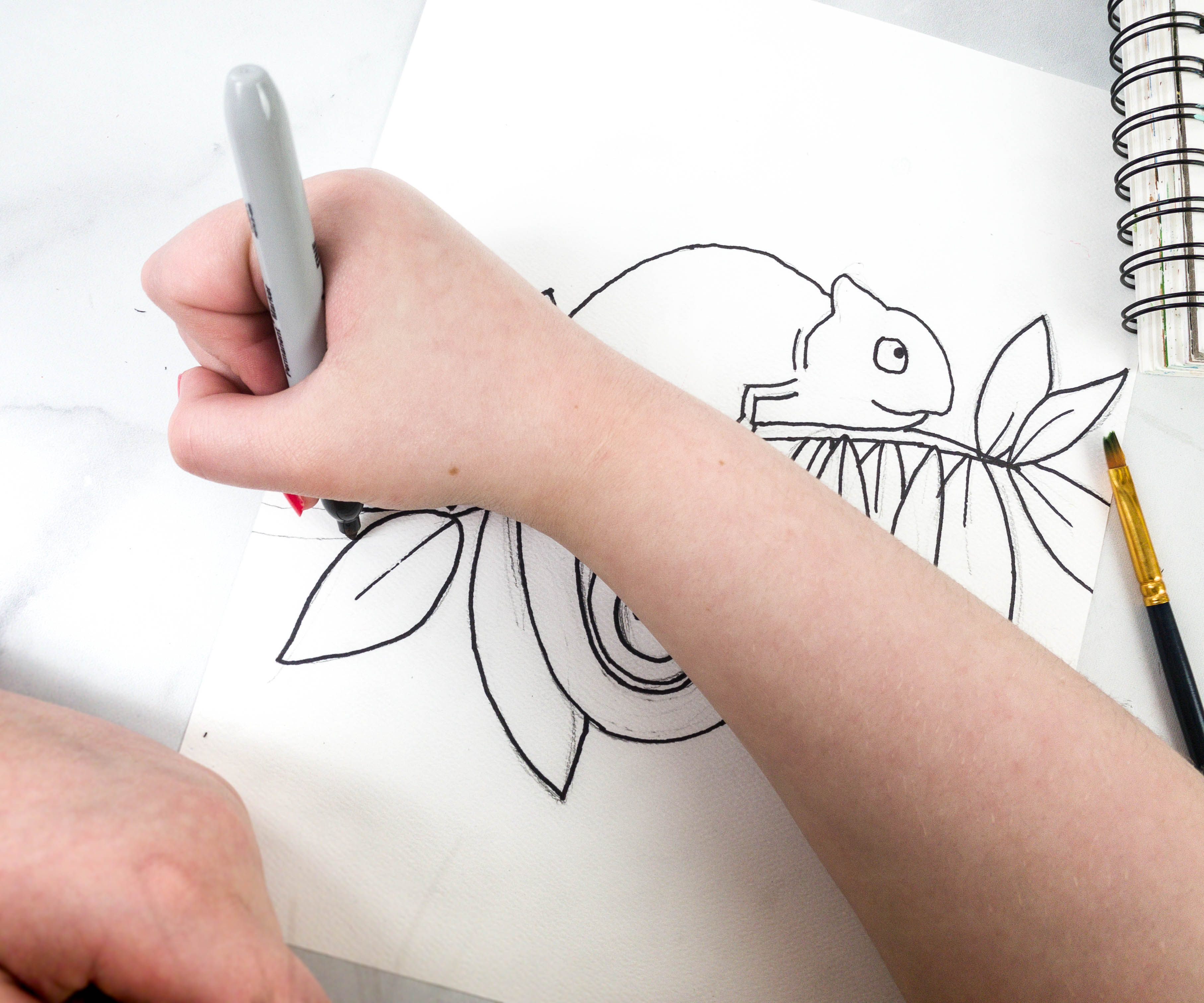 After doing the pattern, she used the fine point of this Sharpie permanent marker to make bolder outlines to produce a clearer image of her drawing.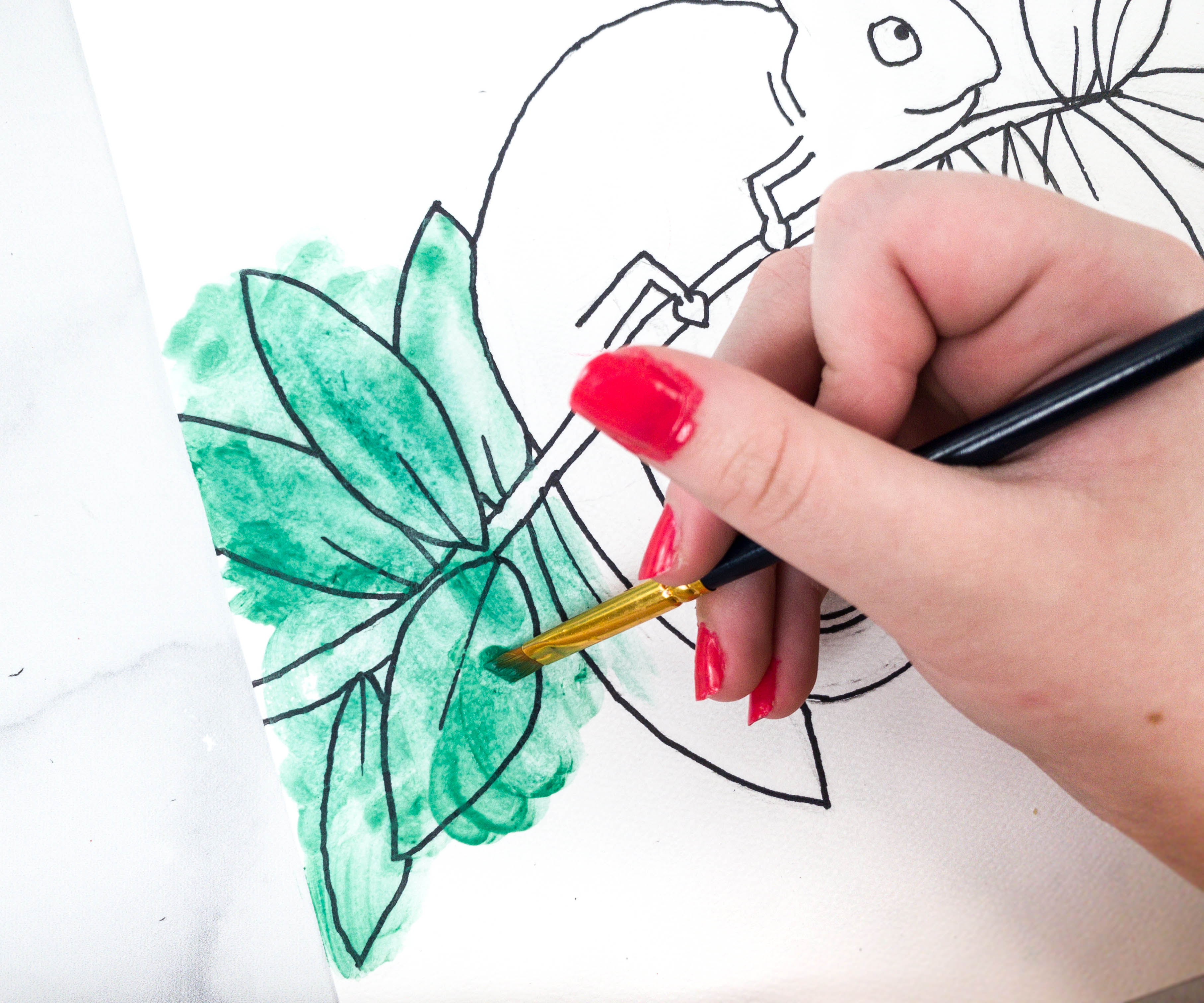 She then started putting color on the leaves using the Master Stroke Angular No. 6 Brush. The specific brushed was used to cover big portions faster.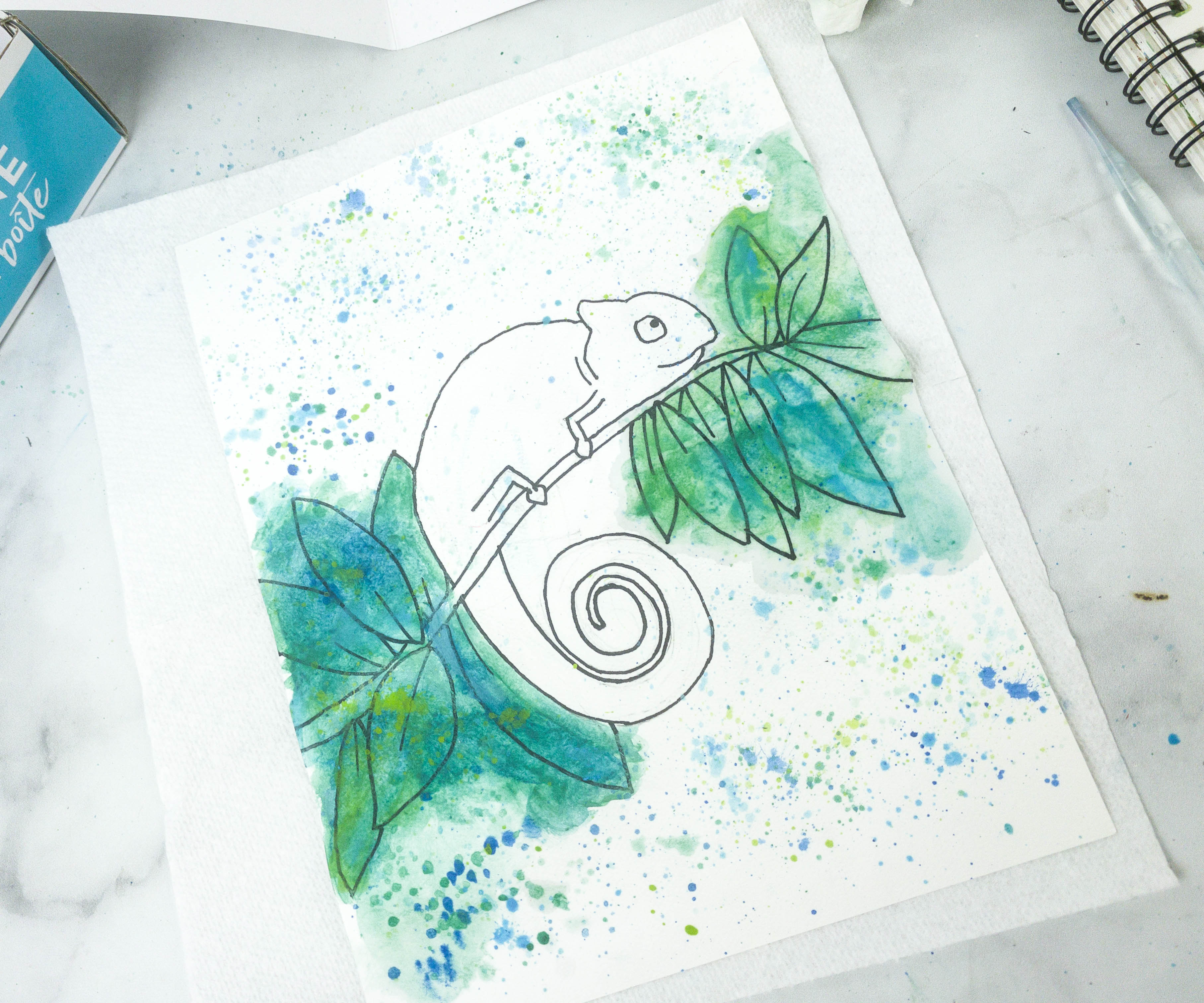 A few splatters of color were added all over the illustration for a more artistic effect.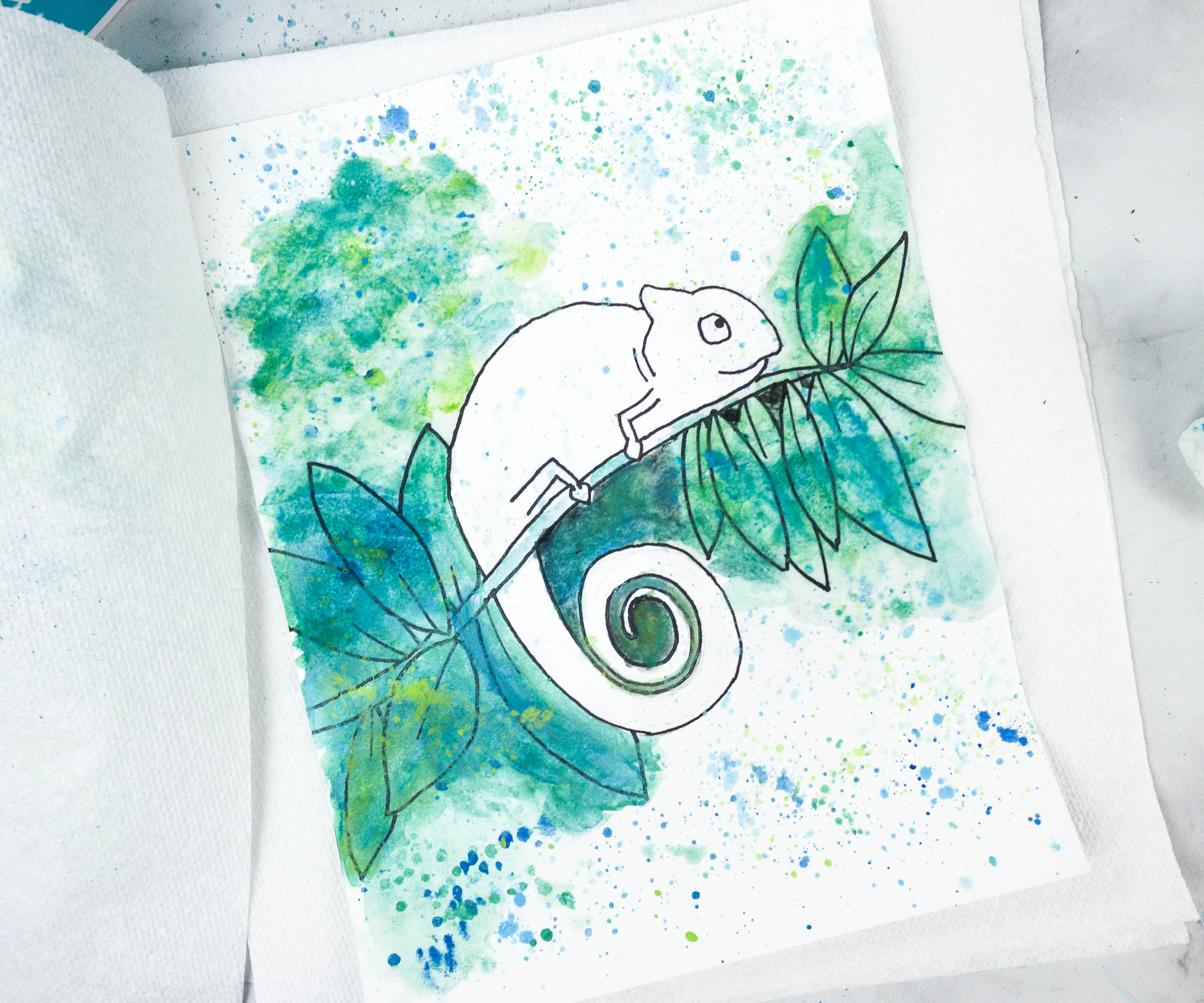 It's time to color the reptile!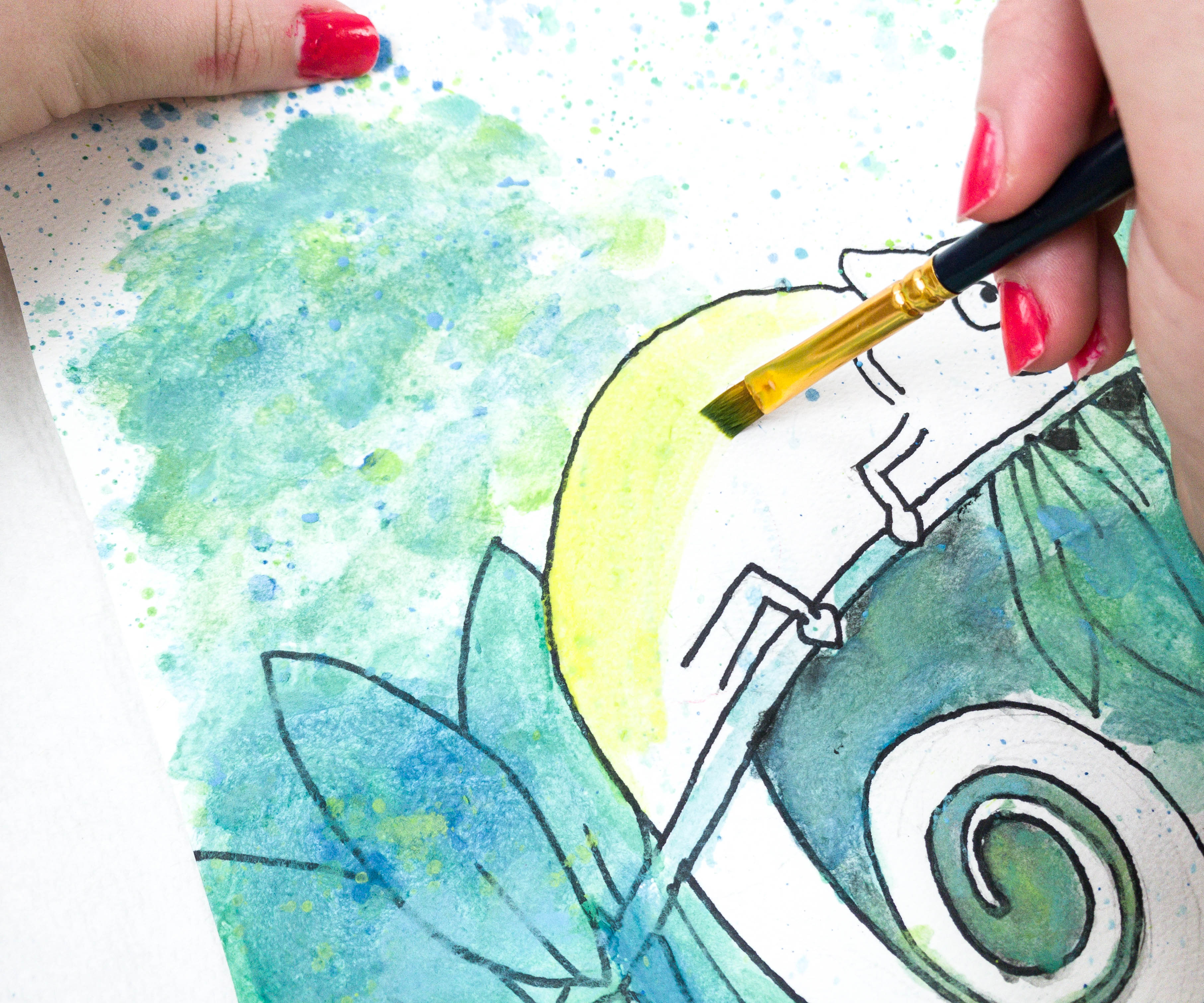 My daughter applied a few shades of yellow to the animal.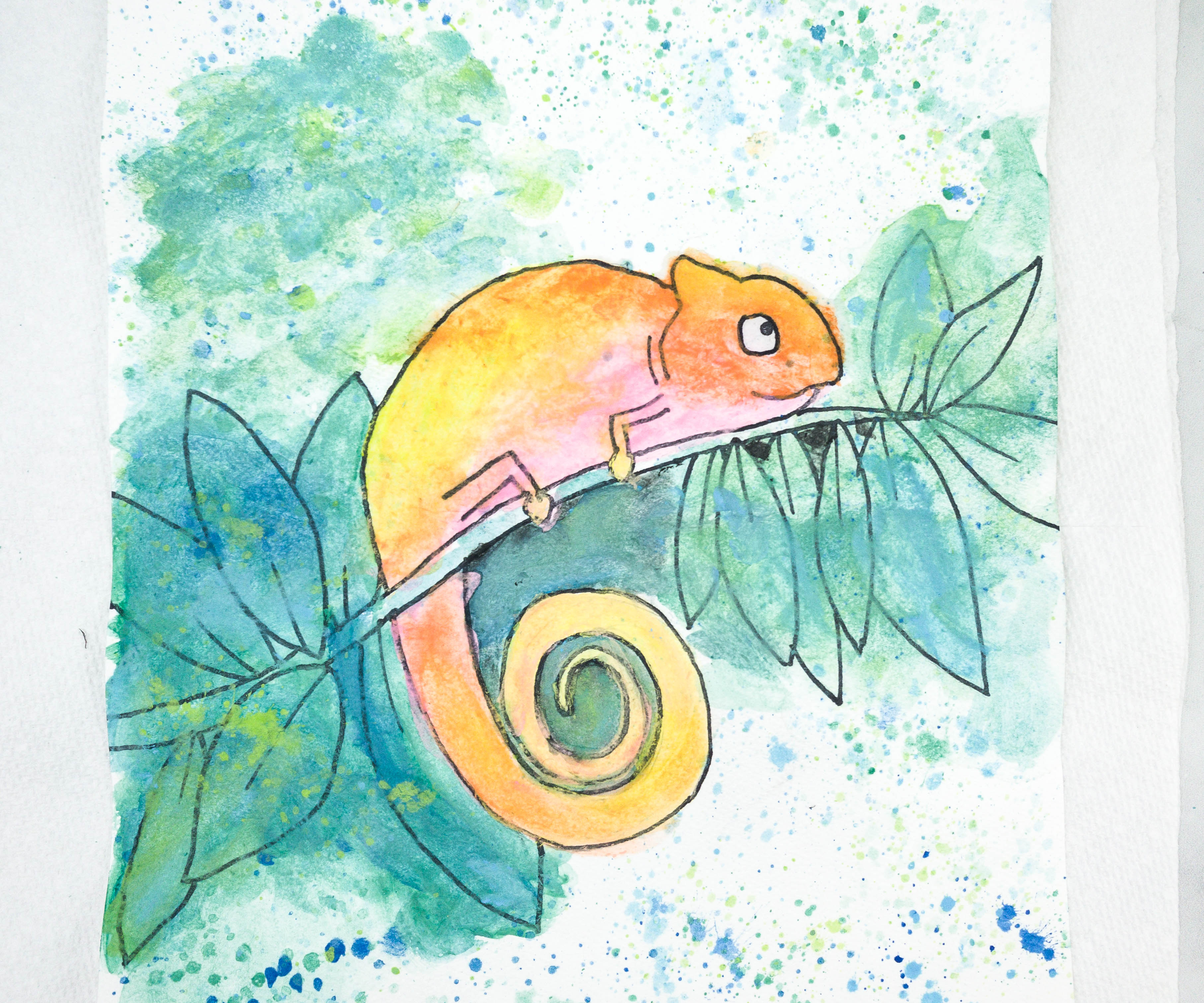 She made a transition of colors on the reptile's whole body using yellow, orange, and pink. It looks great!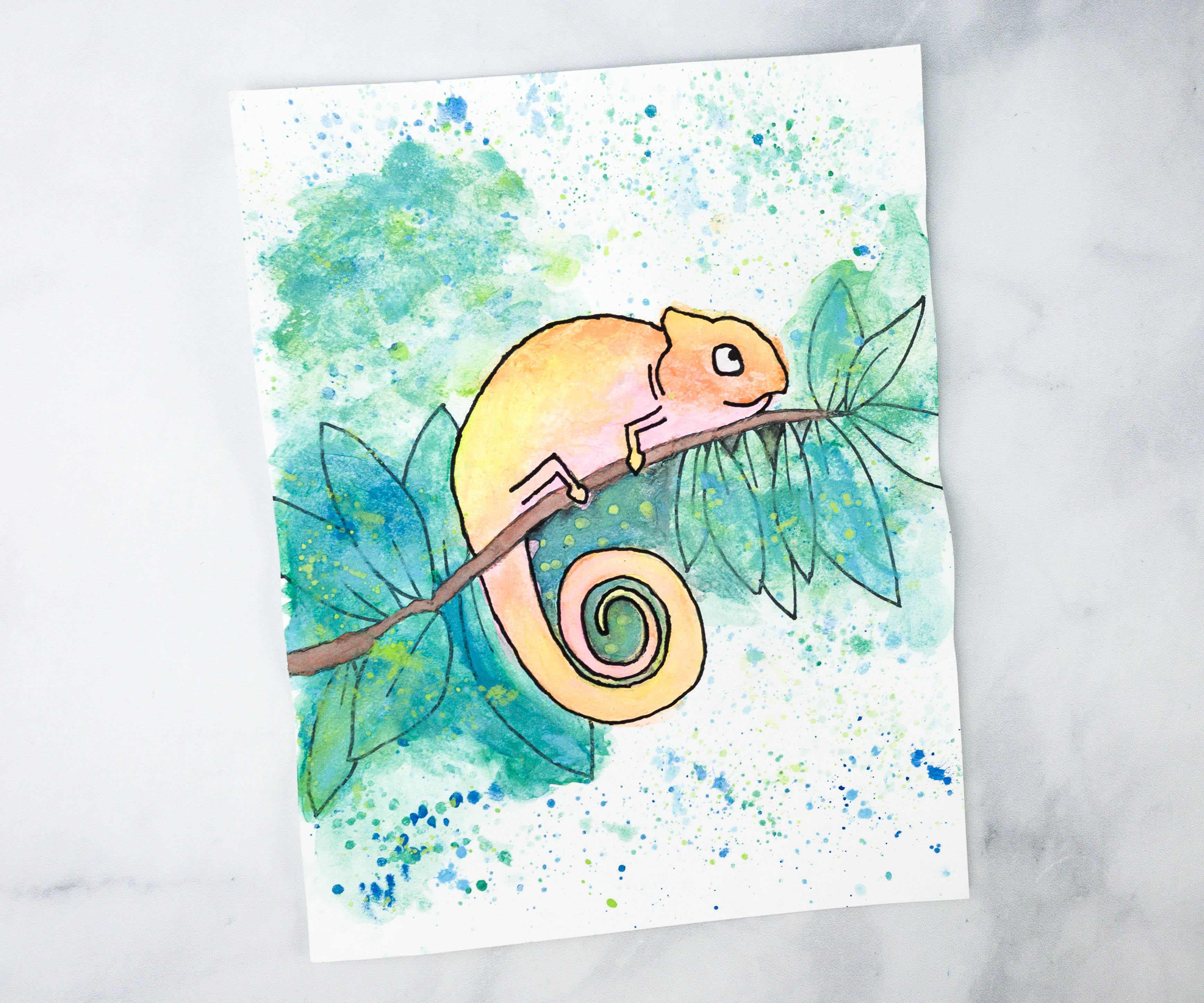 It turned out really great! The brushes were a big help because they are easy to use and my daughter was able to apply the colors exactly where she wanted them to be.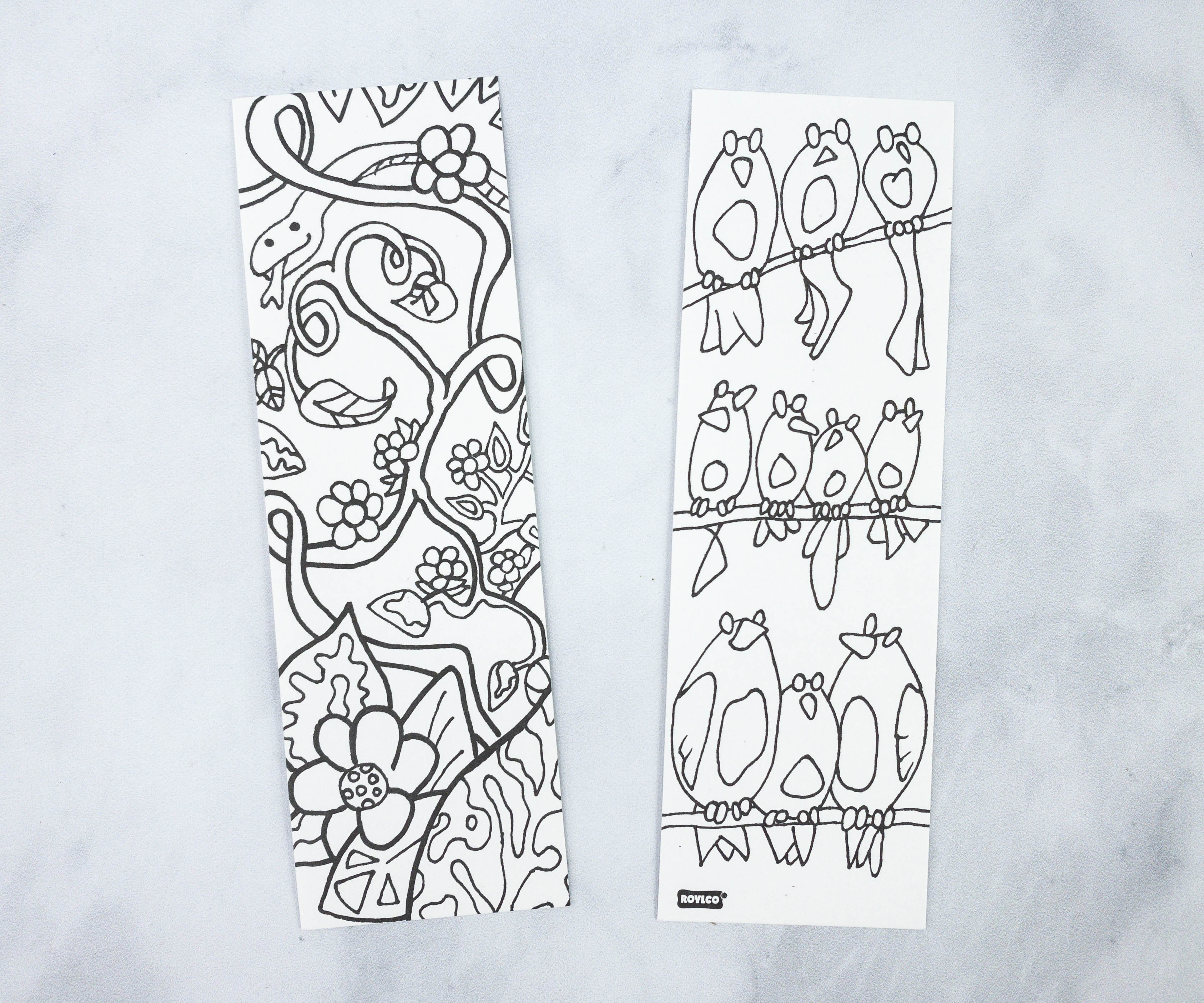 Here's another set of patterns included in the box. The illustration included beautiful animals and plants.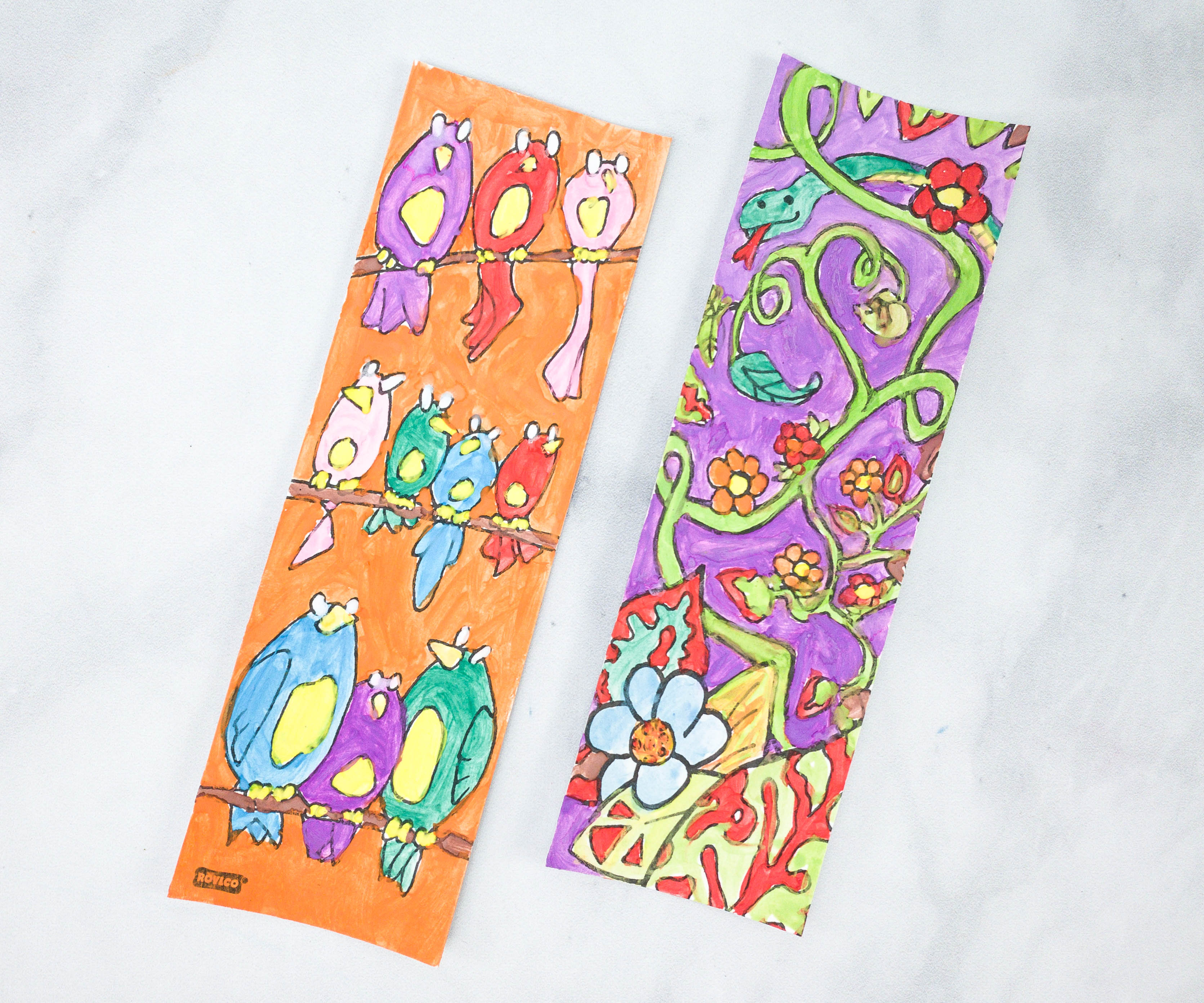 The finished work looks adorable and they can be used as bookmarks. My daughter colored the small spaces using the Craft Smart No. 2 Brush.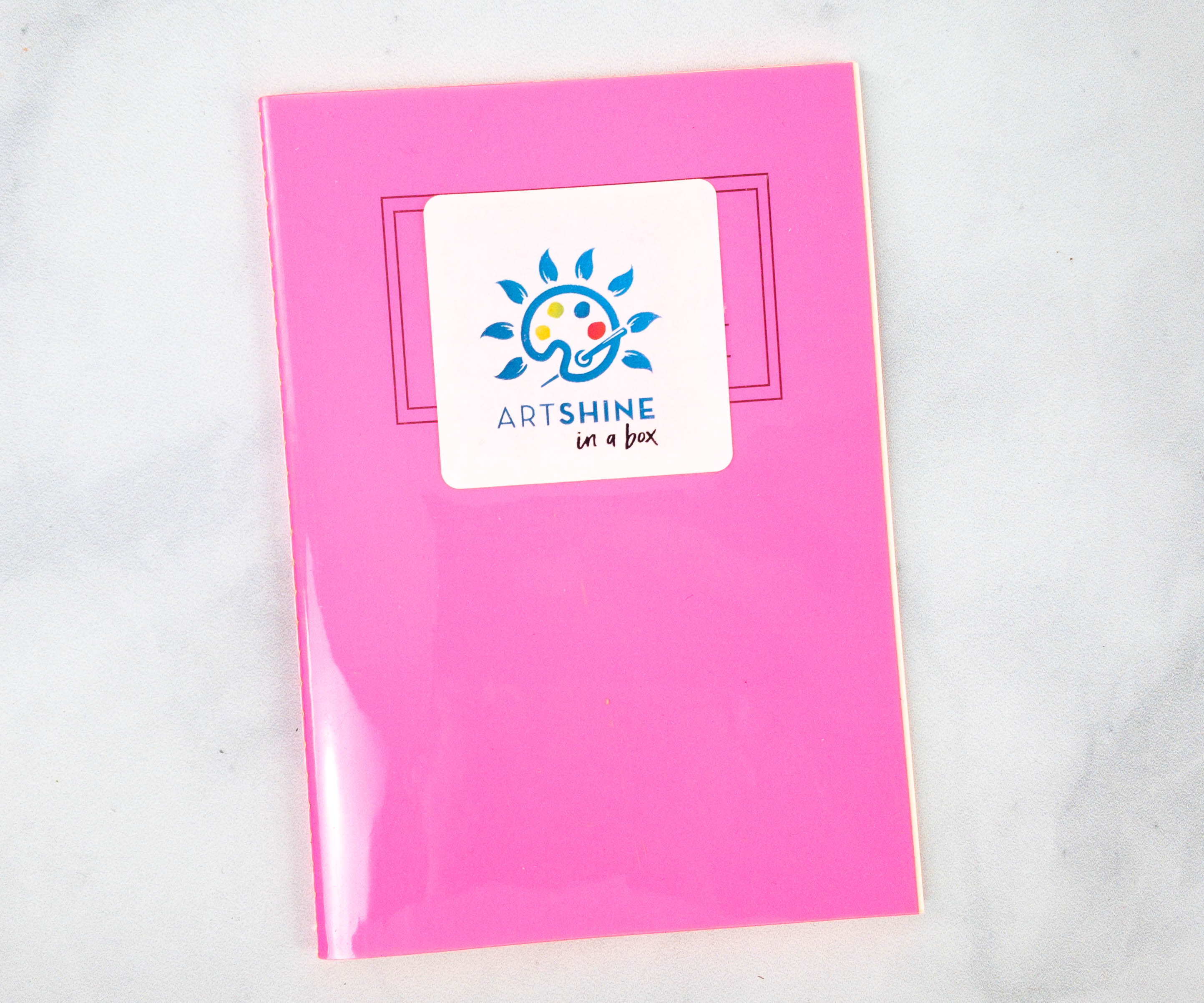 Journal. Aside from the art tools, the box also provided a pink journal.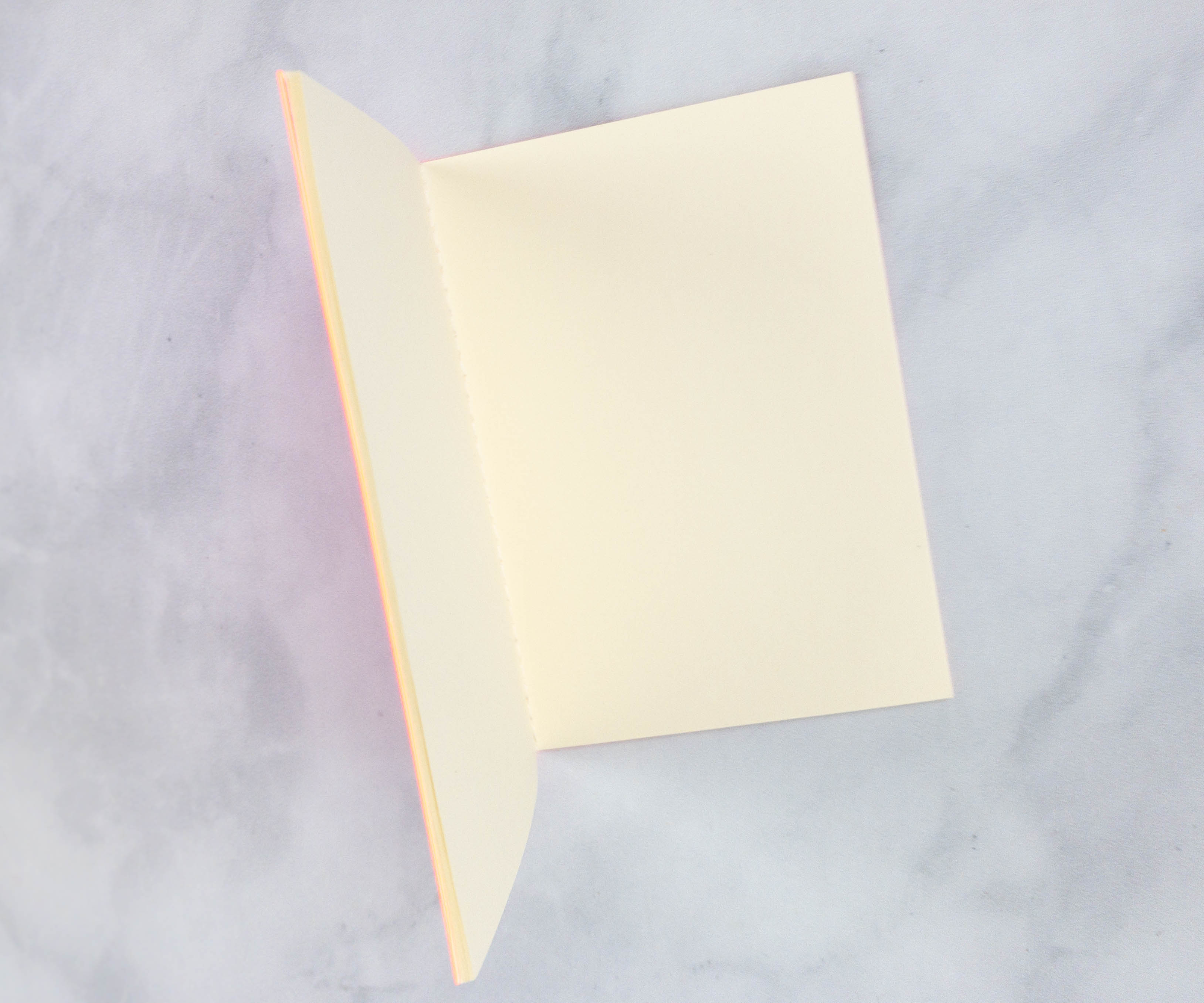 All the pages are plain and the quality of the paper is excellent!
My daughter can use this to write or draw anything that she wants.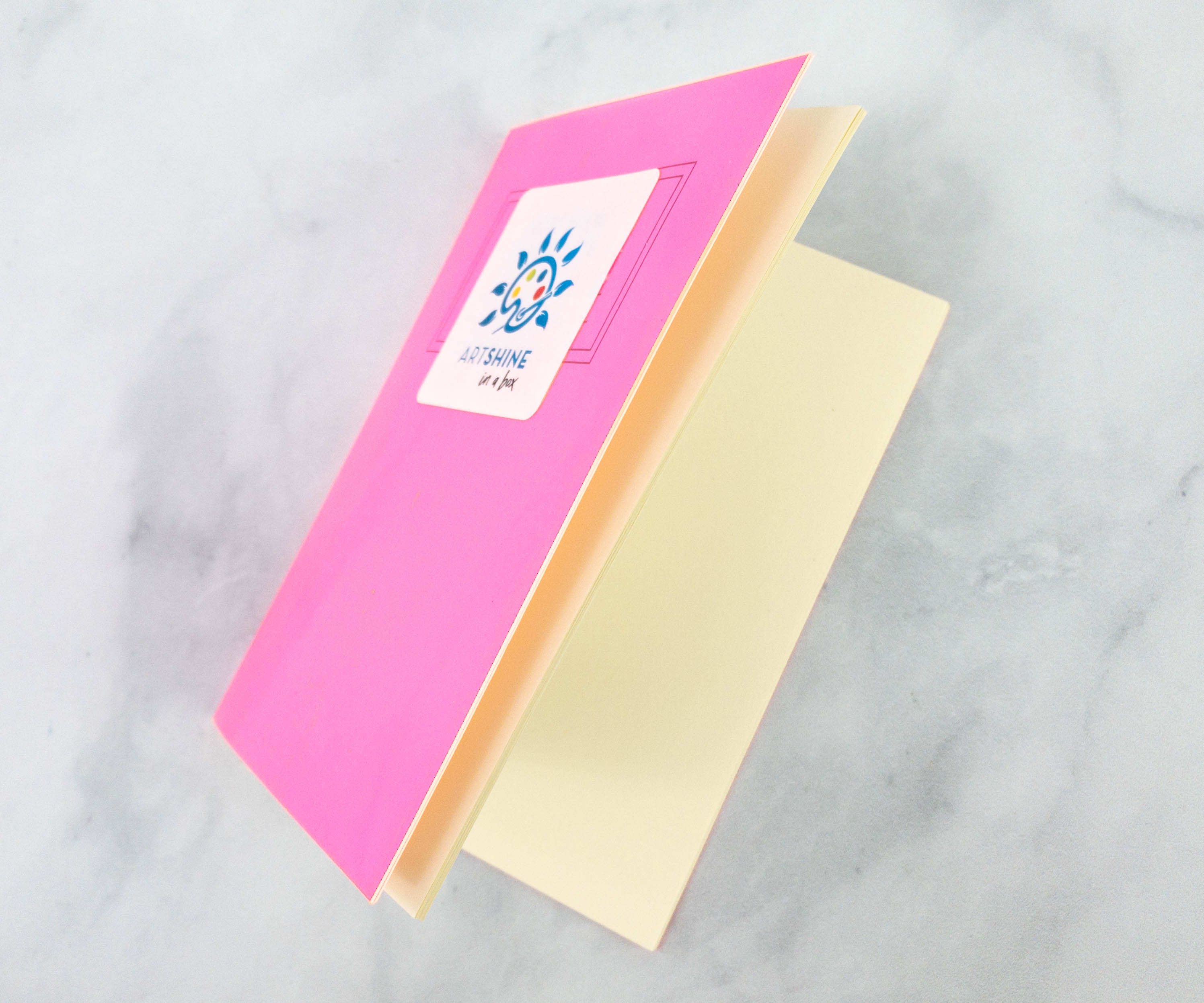 It's also handy enough to pack in her bag and bring wherever she goes!
This month's box included a bonus project as well. This time, my daughter learned how to do Scratch Art!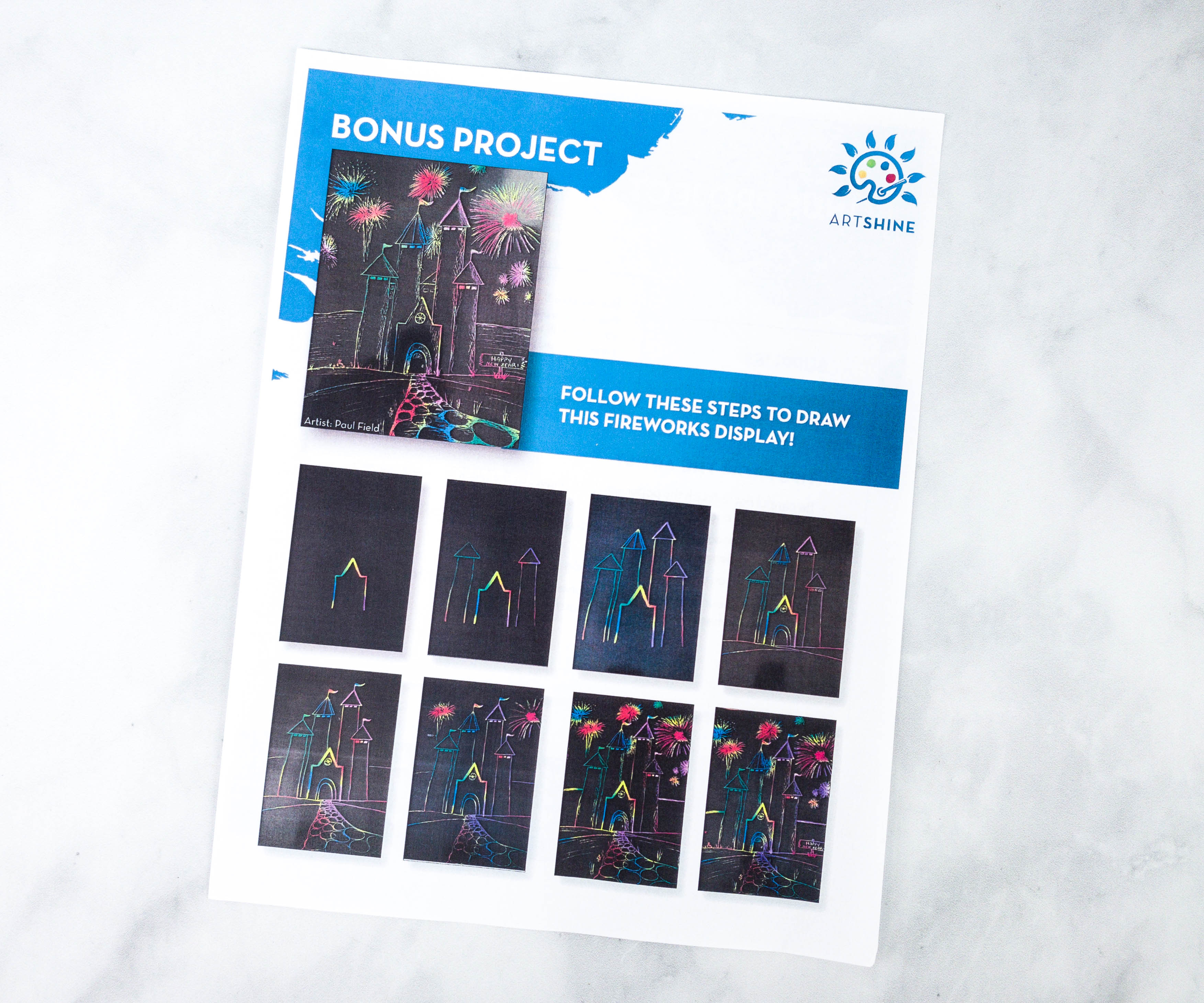 There's a step by step instruction for a fireworks display design.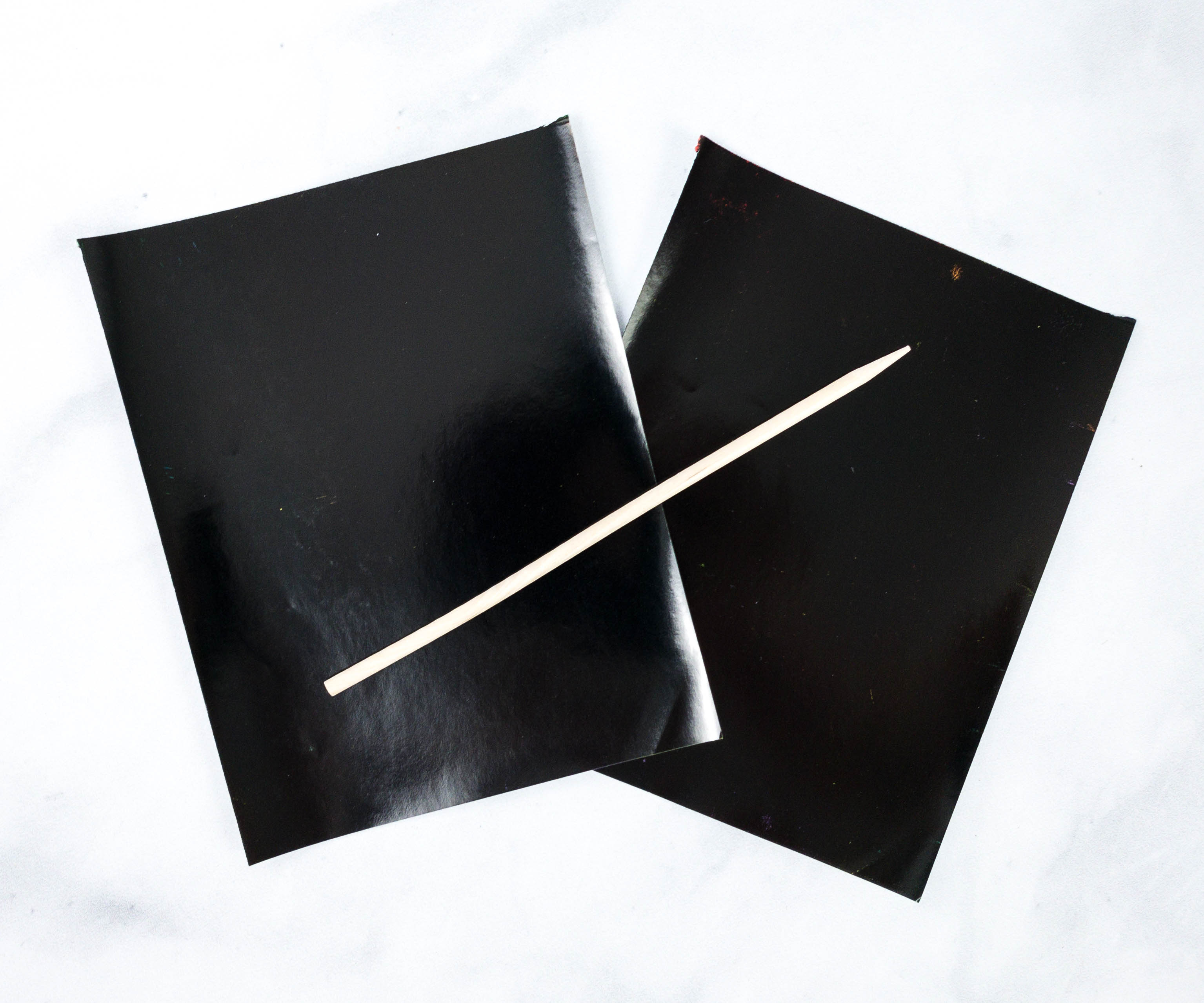 It included a special tool for scratching and 2 scratch pads.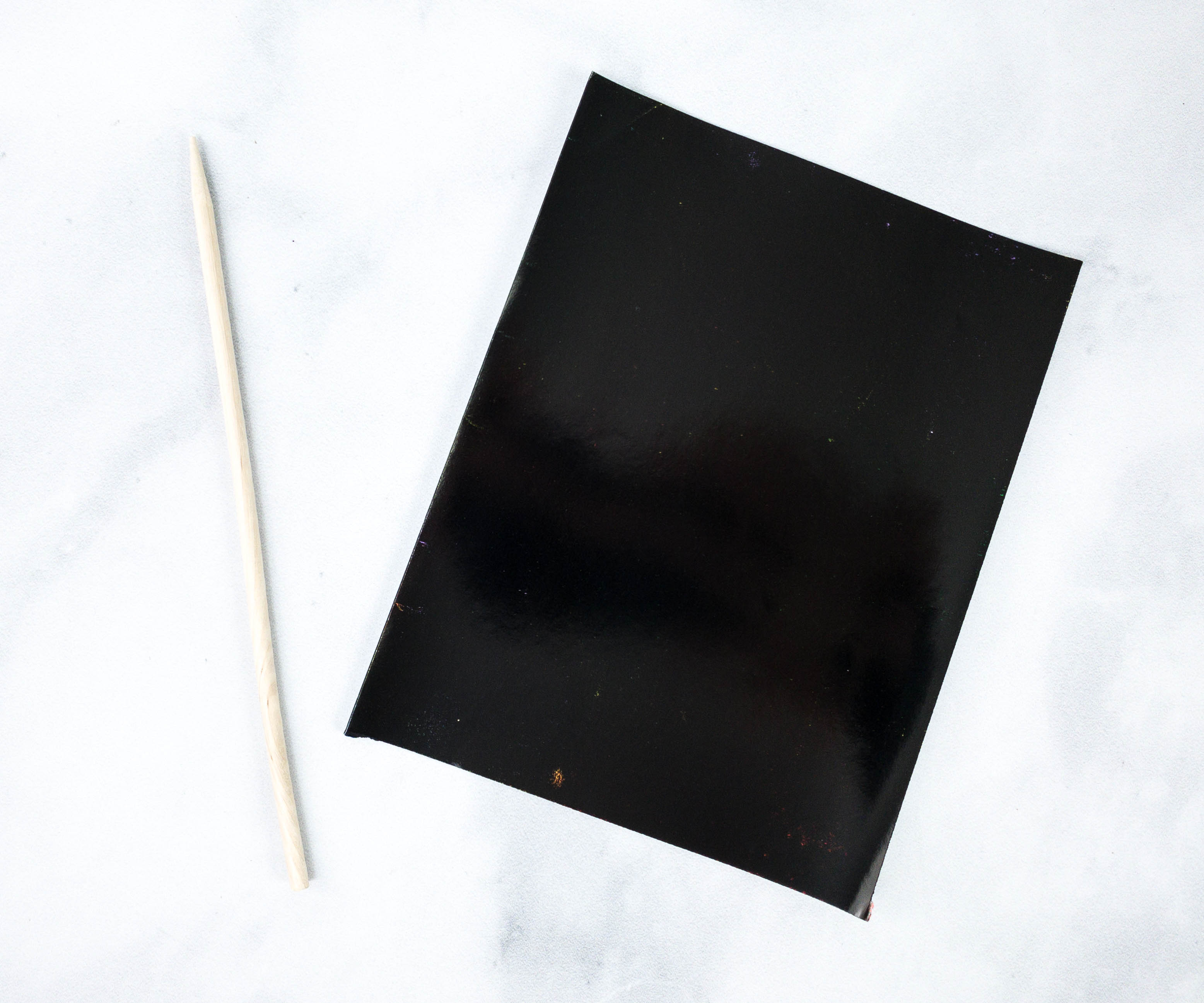 It's time to make a beautiful fireworks display illustration!
As instructed, my daughter did the gates first.
A few more firework effects and this will be done in no time!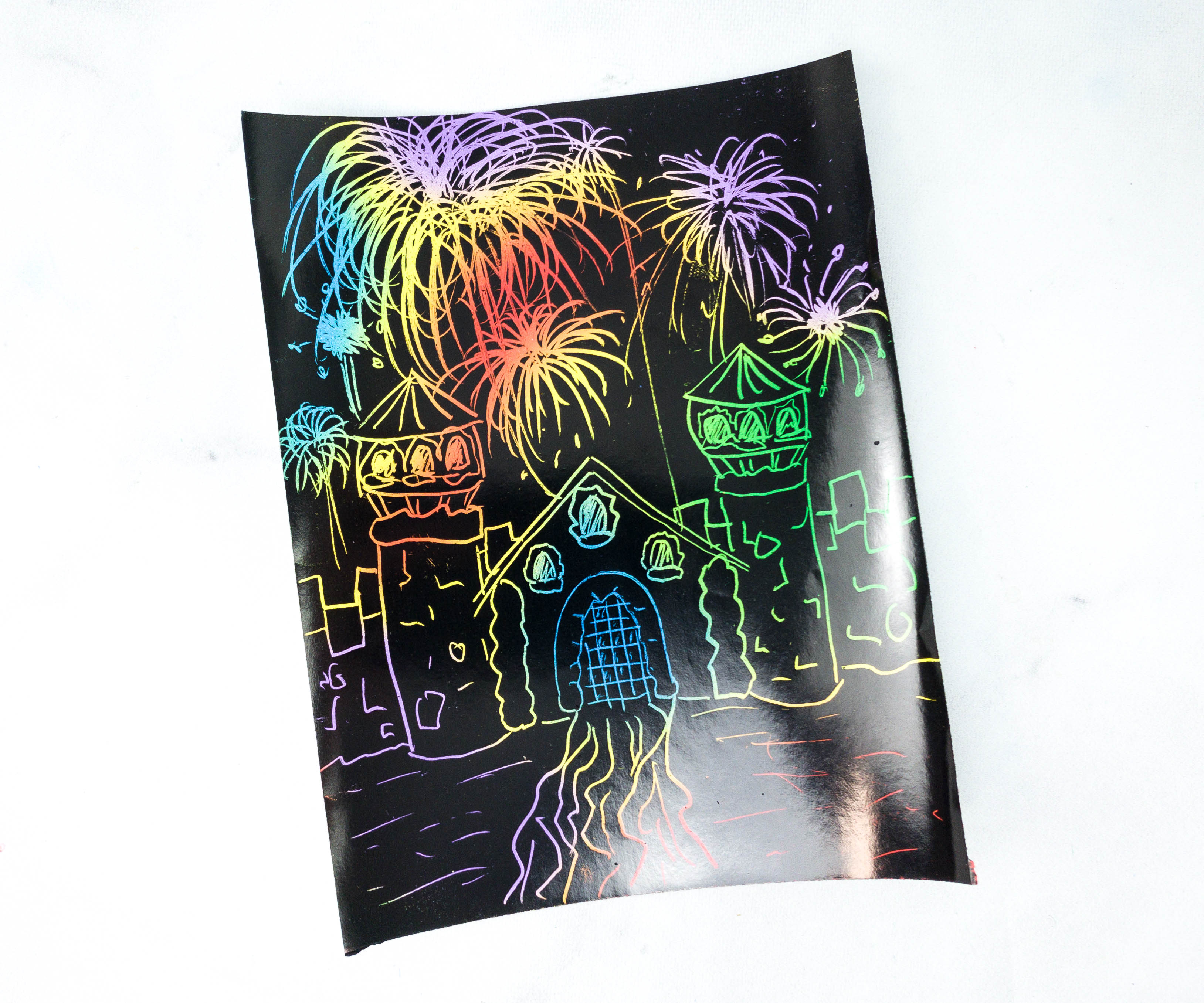 Here's a look on the finished scratch art. It's a bit tricky to do this since there's no room for mistakes. Still, my daughter did an excellent job!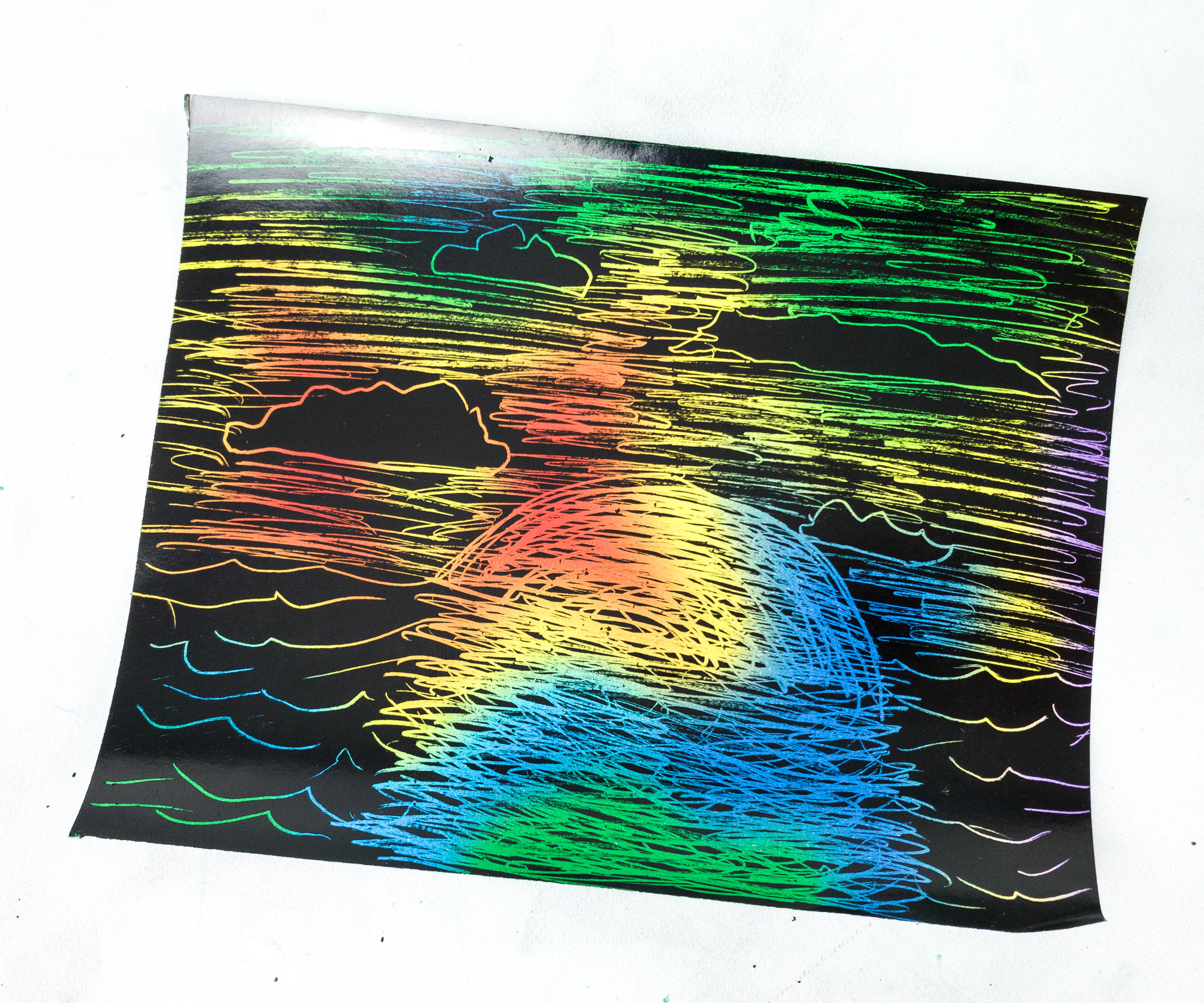 For her own design, my daughter's idea was to create a dramatic sunset.
All the activities were fun and my daughter enjoyed doing all of them! The instructions really guided her through making the art, and she made it her own, too.
My daughter's first Artshine in a Box was great! They provided high-quality art tools and activities for her to enjoy. It's a great way to pass time at home and also to help improve art skills. It was also nice that the included tools are helpful for specific tasks. Everything was kid-friendly and the online video was very engaging. Another great thing about the subscription is that for every box bought, an art lesson is also given to an unprivileged child. All in all, my daughter and I are really happy with what this subscription has to offer!
What do you think of this month's box?