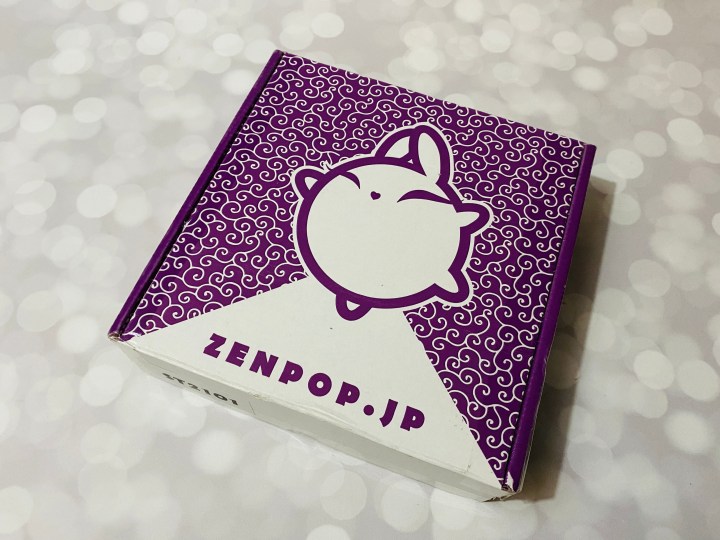 ZenPop Japanese Stationery Pack is all about cute Japanese stationery! For $30 a month, each themed pack will include 10 kawaii and high-quality stationery products plus 2-3 writing tools, and it will be shipped directly from Osaka. Packs may also include new and popular products from Japan's top brands!
DEAL: Get $3 off on your first box on any plan! Use the coupon code HELLOSUB2020 at checkout!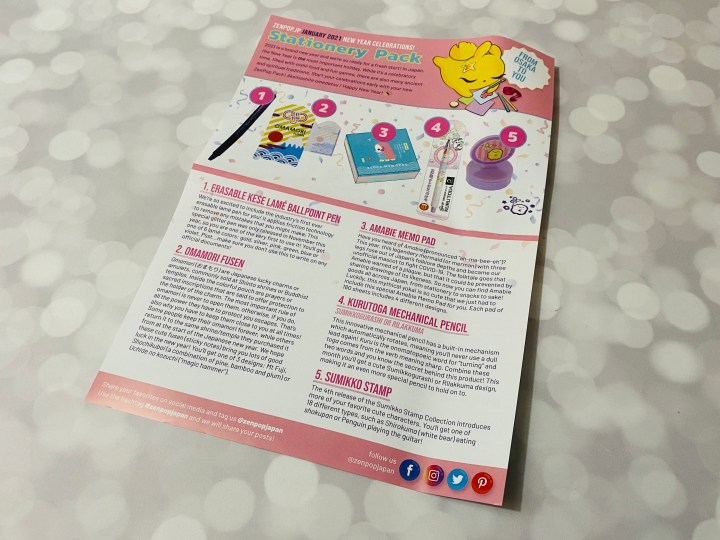 明けましておめでとうございます! Happy New Year! This month's box celebrates the new year with some items representing traditions from Japan during Oshougatsu, or the New Year!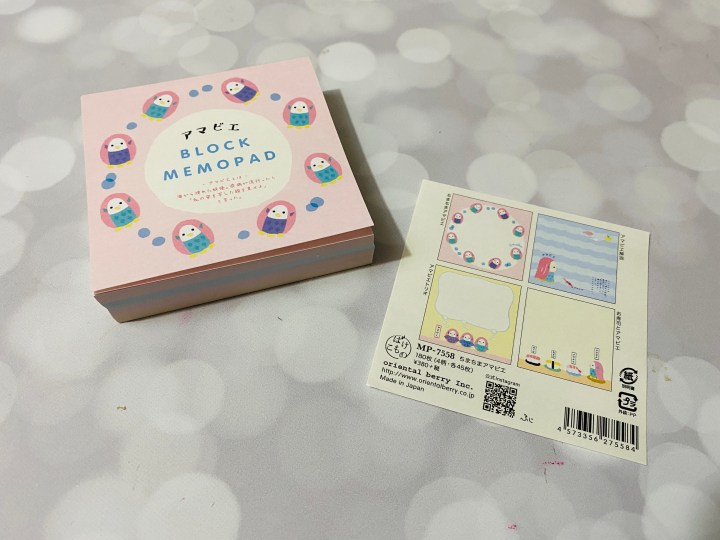 Notepad — This is a huge block pad of memos in four different designs. I think the designs are so cute! These are bigger than standard post-it notes so you can fit more onto them.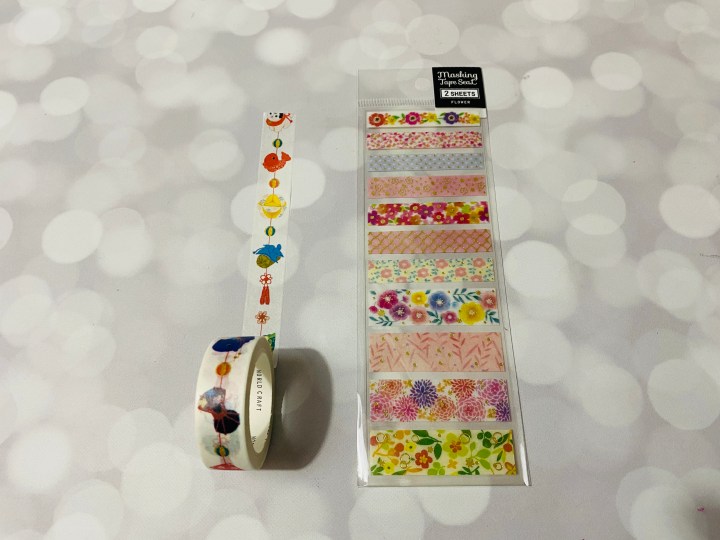 New Years Washi — The design on this type runs vertically up and down to look like the charms hanging down. Zenpop always likes to send cute washi tape and this time it's no exception to how adorable it is!
Washi Tape Stickers — Pre-cut washi are a convenient option for when you just need a little bit to write a memo, seal an envelope, or decorate with. The variety of floral designs is lovely!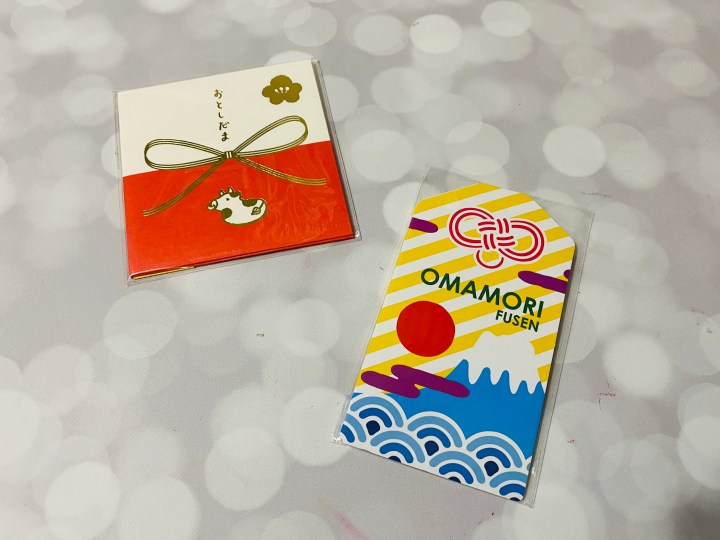 Envelopes — お年玉 (Otoshidama) are small envelopes that children receive on New Years containing money from family and relatives. The tradition started as rice balls (Toshidama) which turned into small toys and then cash, so while the currency has changed the name stuck around!
Omamori Fusen — お守り (Omamori) are the charms available at shrines and temples all over Japan. Buying one on New Years Day is said to protect you for the whole year. There are plenty of special omamori to choose from, even some that will help guide you with love, success, or even to protect your pets!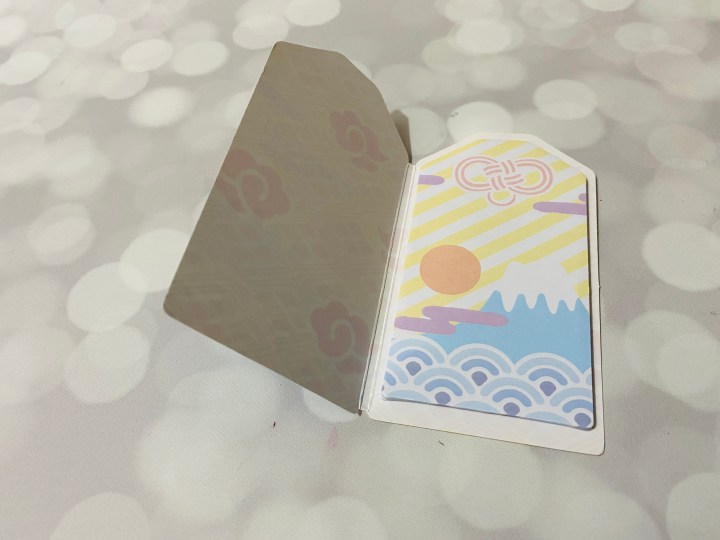 Inside this omamori styled folder are adorable note papers with a design of Mt Fuji. You can even see the printed knot on the top that represents the string the charm hangs from.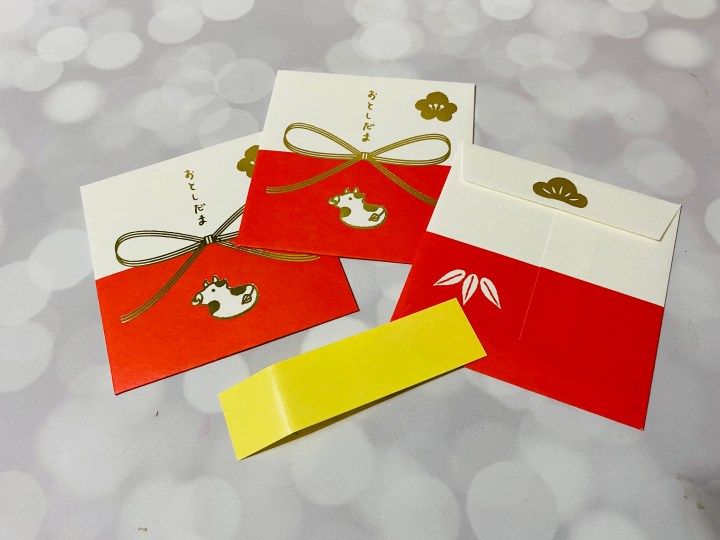 The Otoshidama envelopes feature a cute cow, since it's the year of the ox! I was born in the year of the ox, 1985, so I hope this year is lucky for me!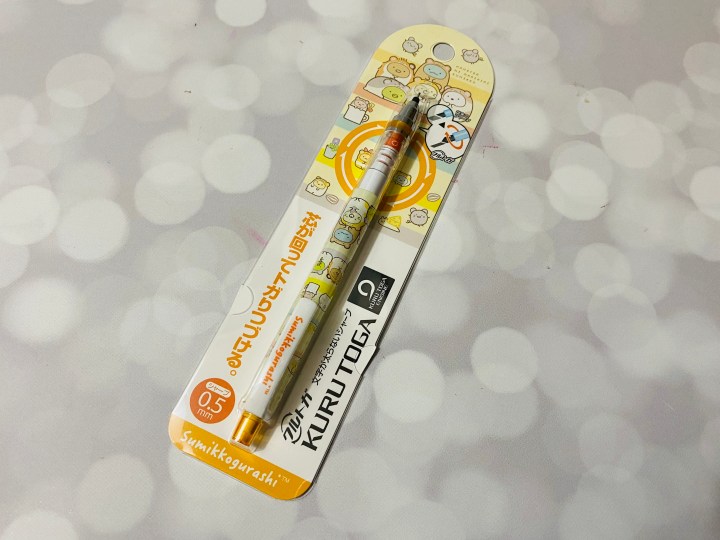 Sumikko Gurashi Mechanical Pencil — YEAAAAH!!! I always am so happy to see my favourite characters in my Zenpop box! Sumikko Gurashi are the cute characters who live in the corner of a house. This is a unique mechanical pencil with a rotating tip. It automatically adjusts as you write so you'll always be writing with the sharp end, never a dull point!
Pilot Erasable Lame Pen — Pilot is best known for their line of Frixion pens which erase with the heat of friction. This is their NEWEST line of pens, with the same technology but with the bright, shimmery, glittery inks!
Rilakkuma Pencil — Rilakkuma is the lazy relaxing bear character who loves naps. Did you know that Rilakkuma wears a bear suit, so nobody knows who's inside! But he's always there for his friends, and I think he's just so cute. This is a B pencil, so it's a bit softer and bolder to write with. B pencils smudge a bit more easily but I find they are really easy to write with because you don't need to press as hard.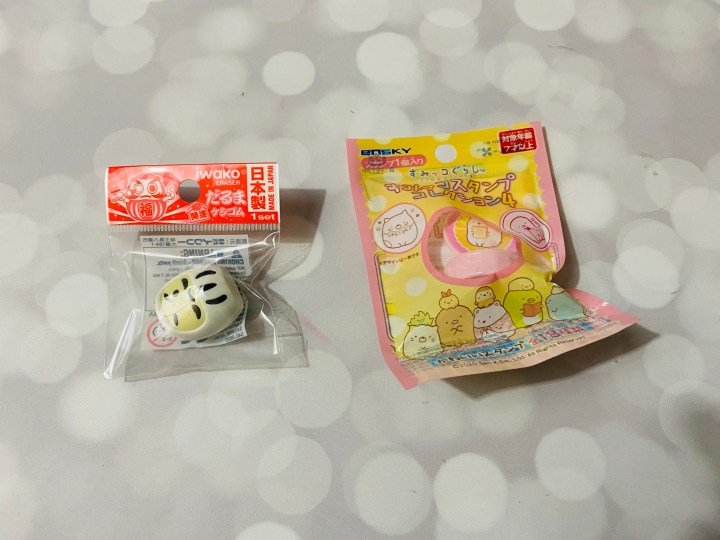 Daruma Eraser — Daruma are dolls that have no eyes. The story says that you are meant to set a goal and draw in one of its eyes. Only when you've finished the task are you able to draw in the other eye. The one-eyed Daruma will be your reminder and encouragement to achieve your goal!
Sumikko Gurashi Stamp — A mystery bag containing a Sumikko stamp! Let's open it up…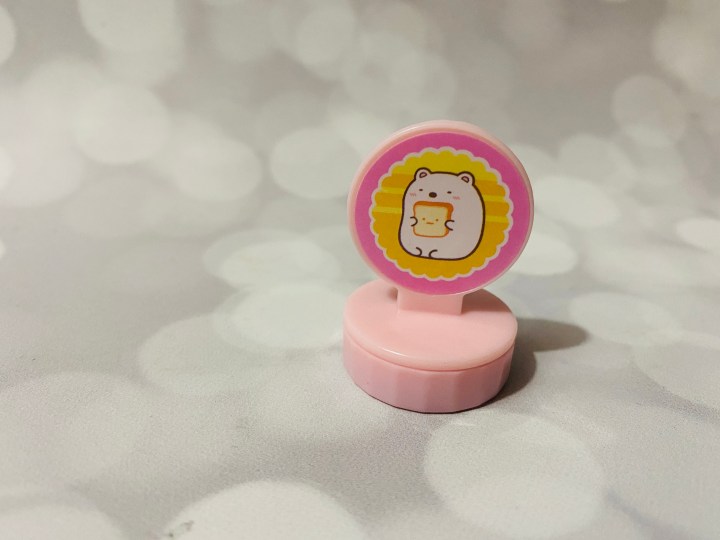 It's Shirokuma, my favourite of the larger Sumikkos! He's enjoying a piece of toast.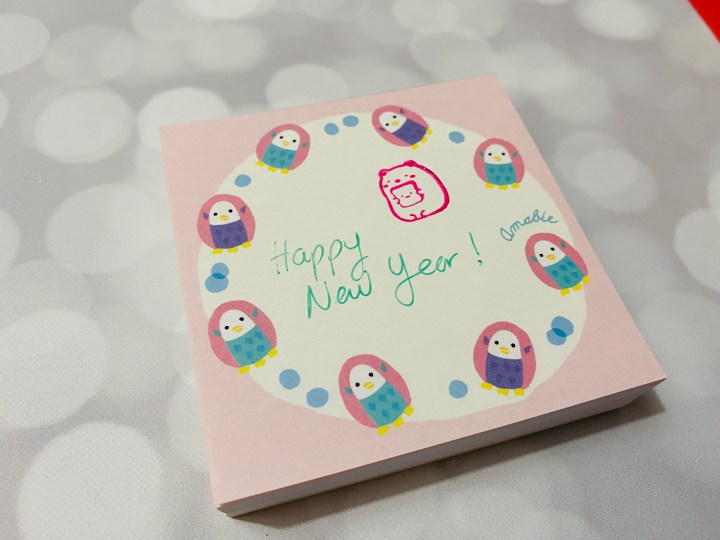 Here is a sample to show off the beautiful new Lame pen, and a Sumikko stamp too!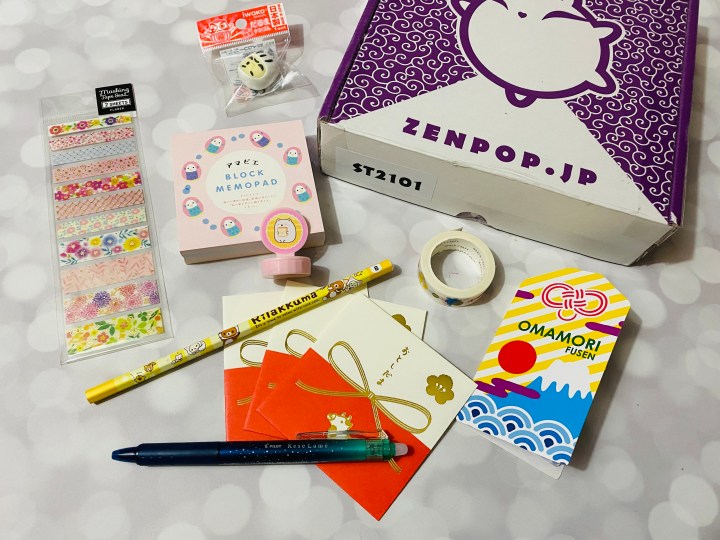 The January 2021 box was a great start to the year with kawaii characters and more traditional imagery to celebrate. Zenpop's stationery box is a joy every month!