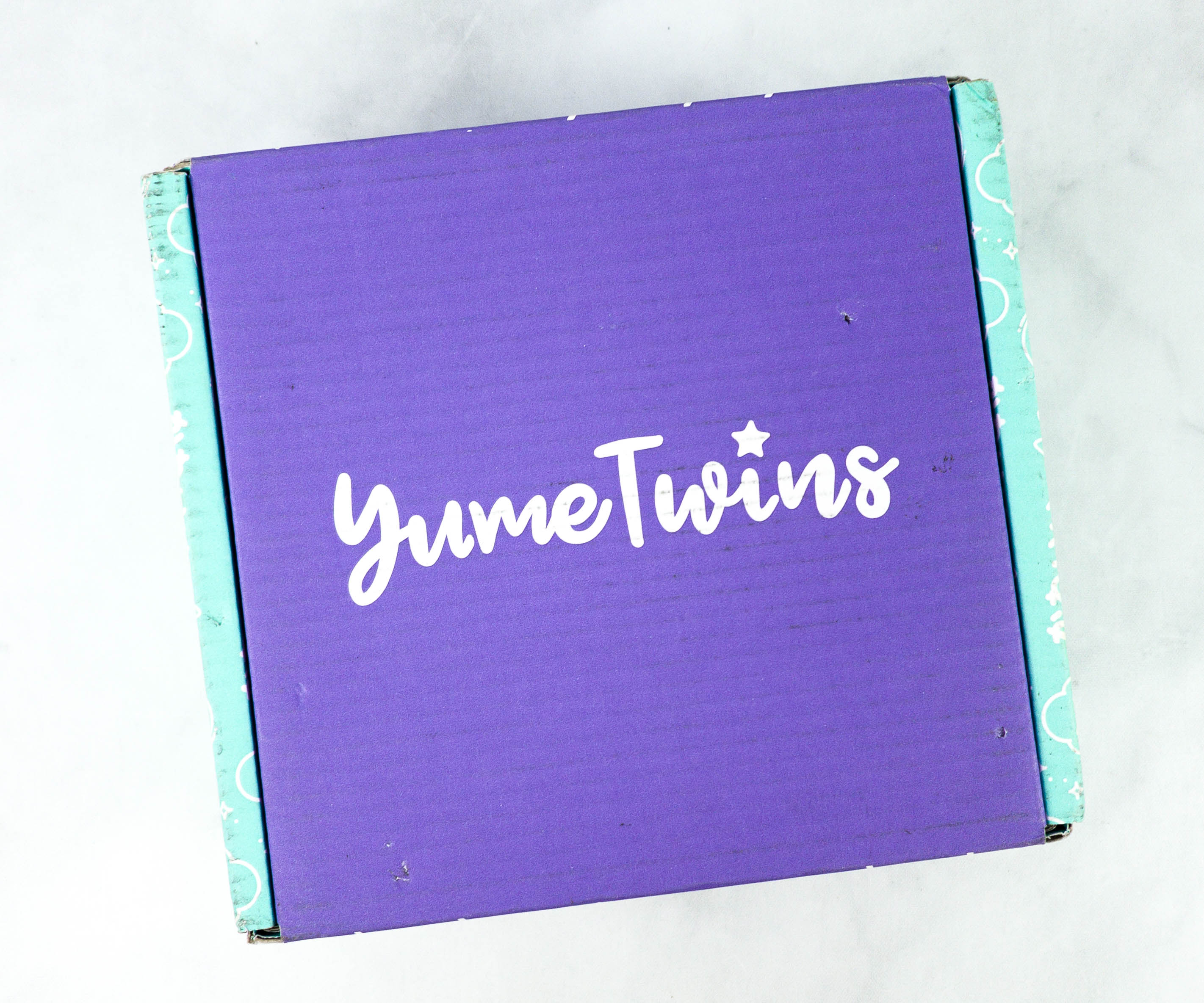 YumeTwins is a monthly Kawaii subscription brought to you by the same people behind TokyoTreat. Every month, you'll receive an assortment of super cute and adorable kawaii products from Japan which might include accessories, plushies, figures, keychains, stationeries, and other collectibles. All items are licensed merchandise from popular Japanese brands. The box is $35 per month.
DEAL: Use coupon code HELLOSUBS at checkout to save 10% ($3.50) on your first box!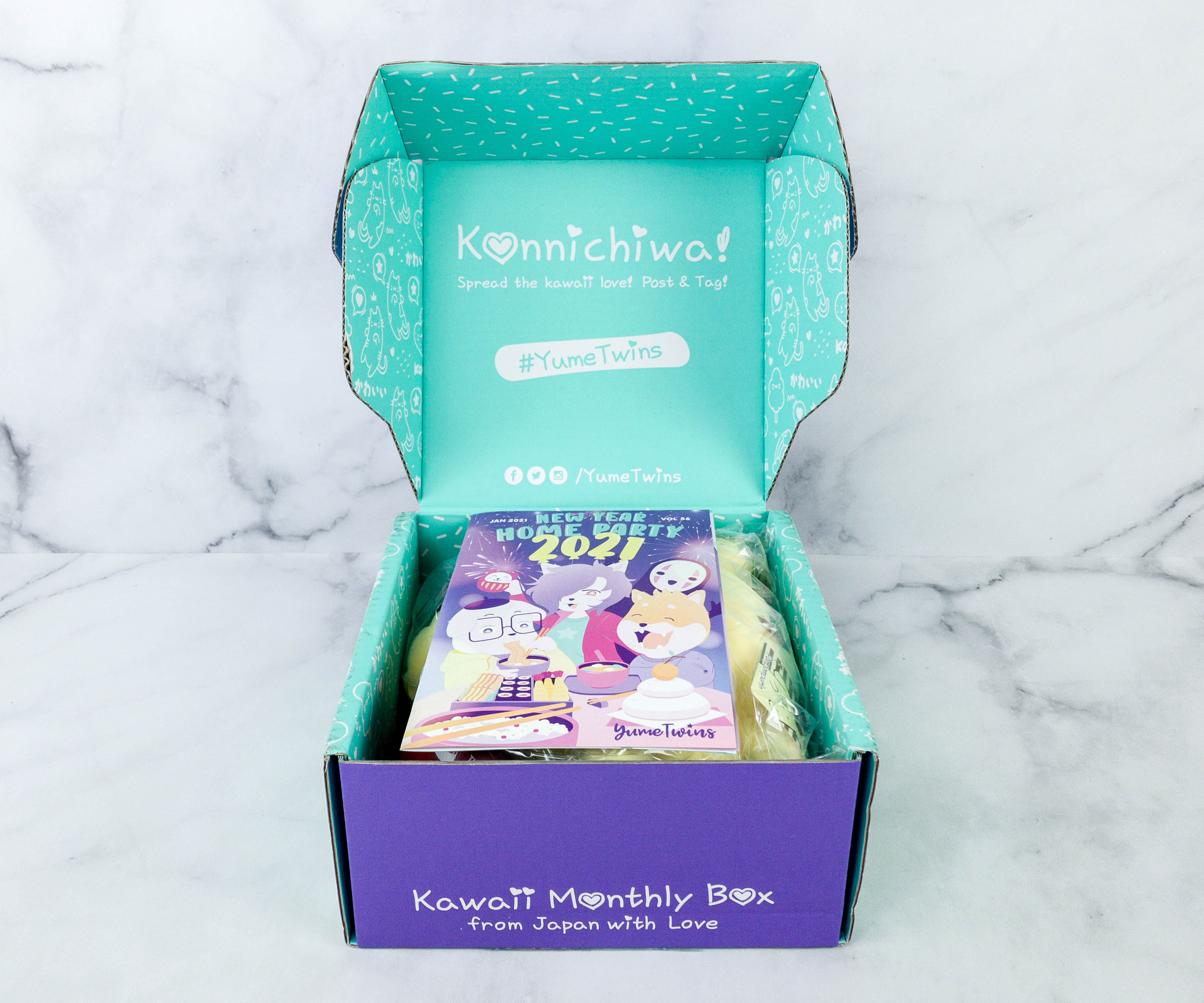 Here's a peek inside the box! Even the box interior is kawaii!
Some of the items came with plastic packaging.

The theme for this box is NEW YEAR HOME PARTY 2021!
Get the most out of your box by activating your streak, getting a free box, and get past items by visiting their official store!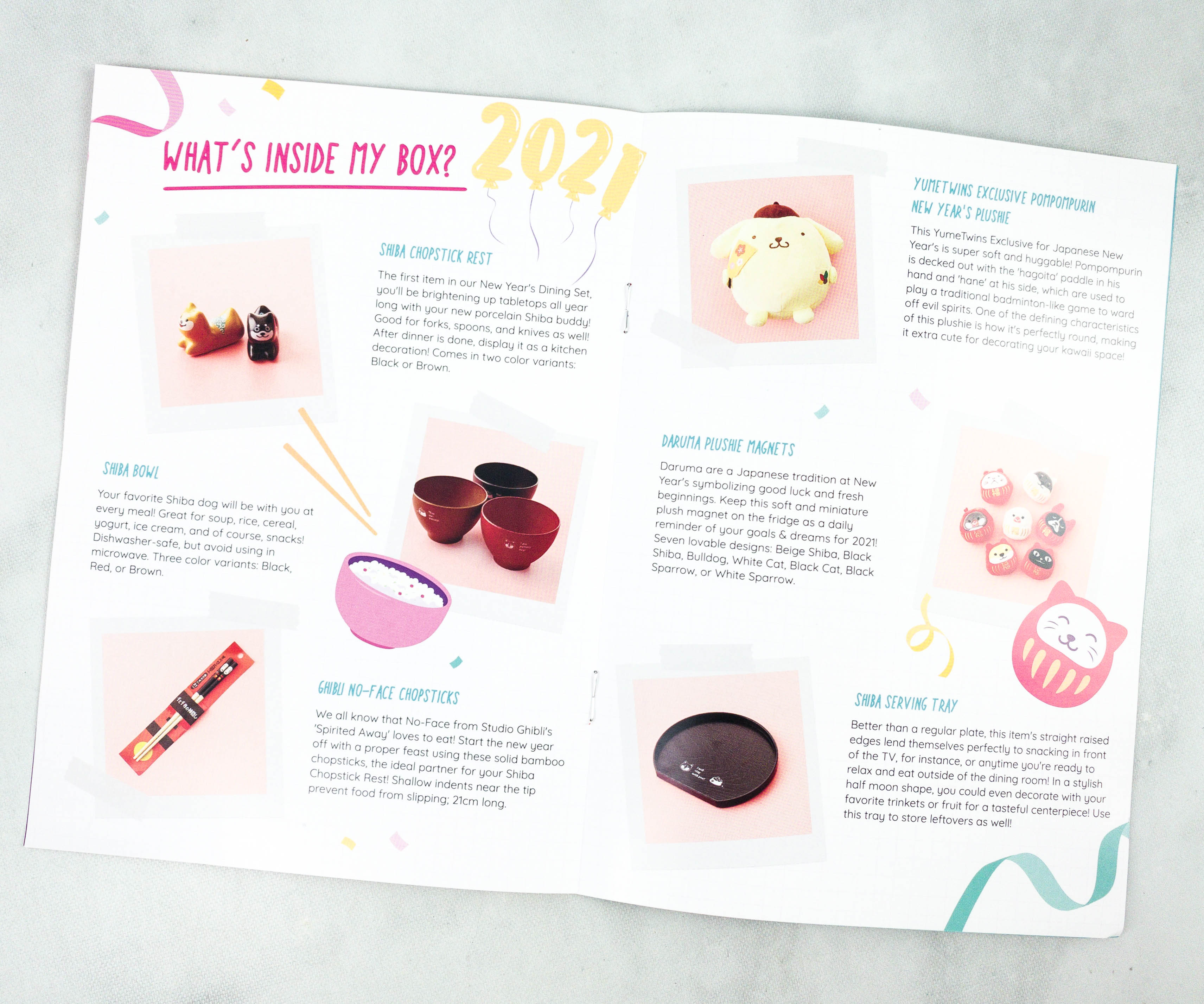 Inside the magazine is a list of items with pictures and brief descriptions.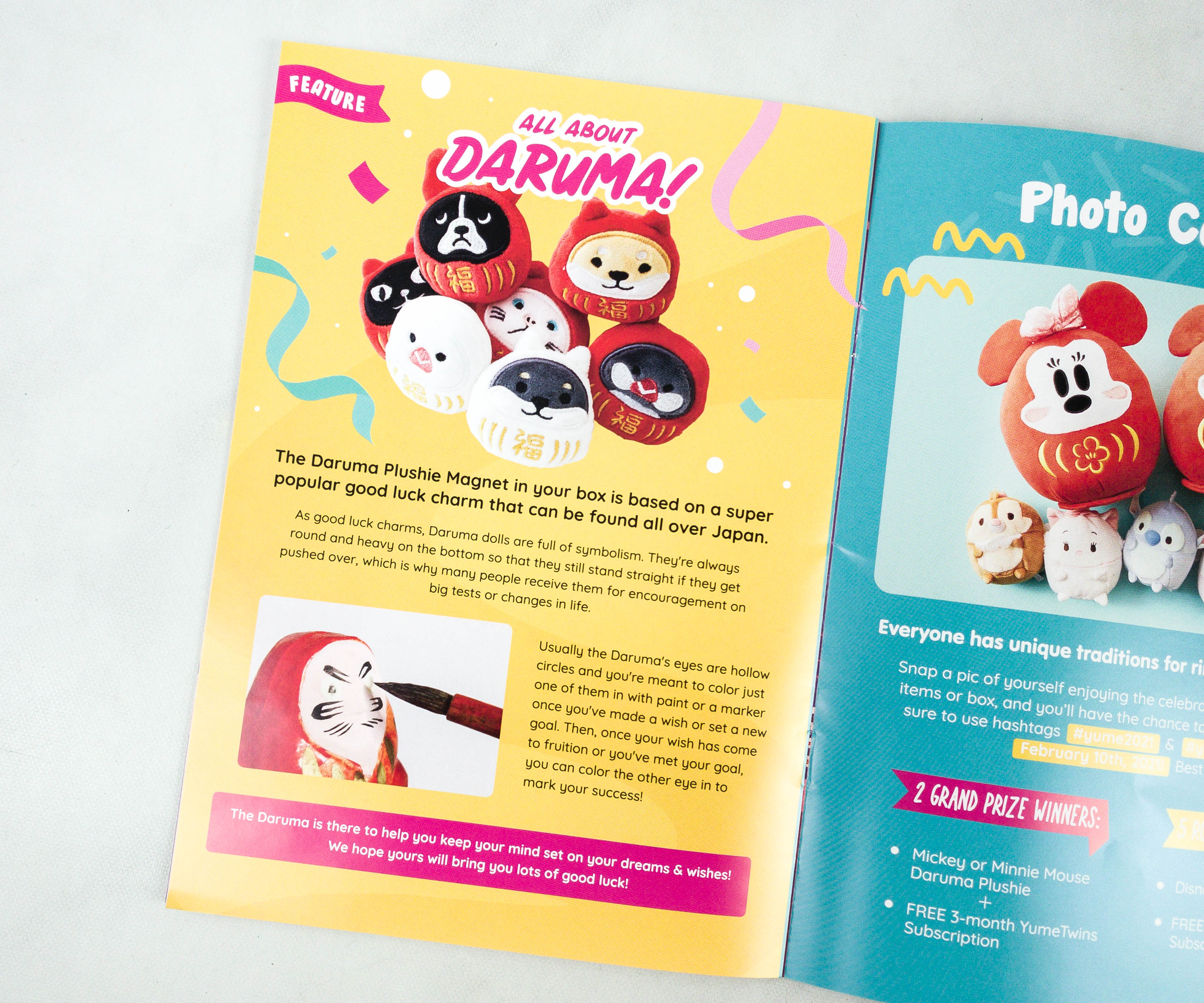 This month's featured item is the Daruma Plushie!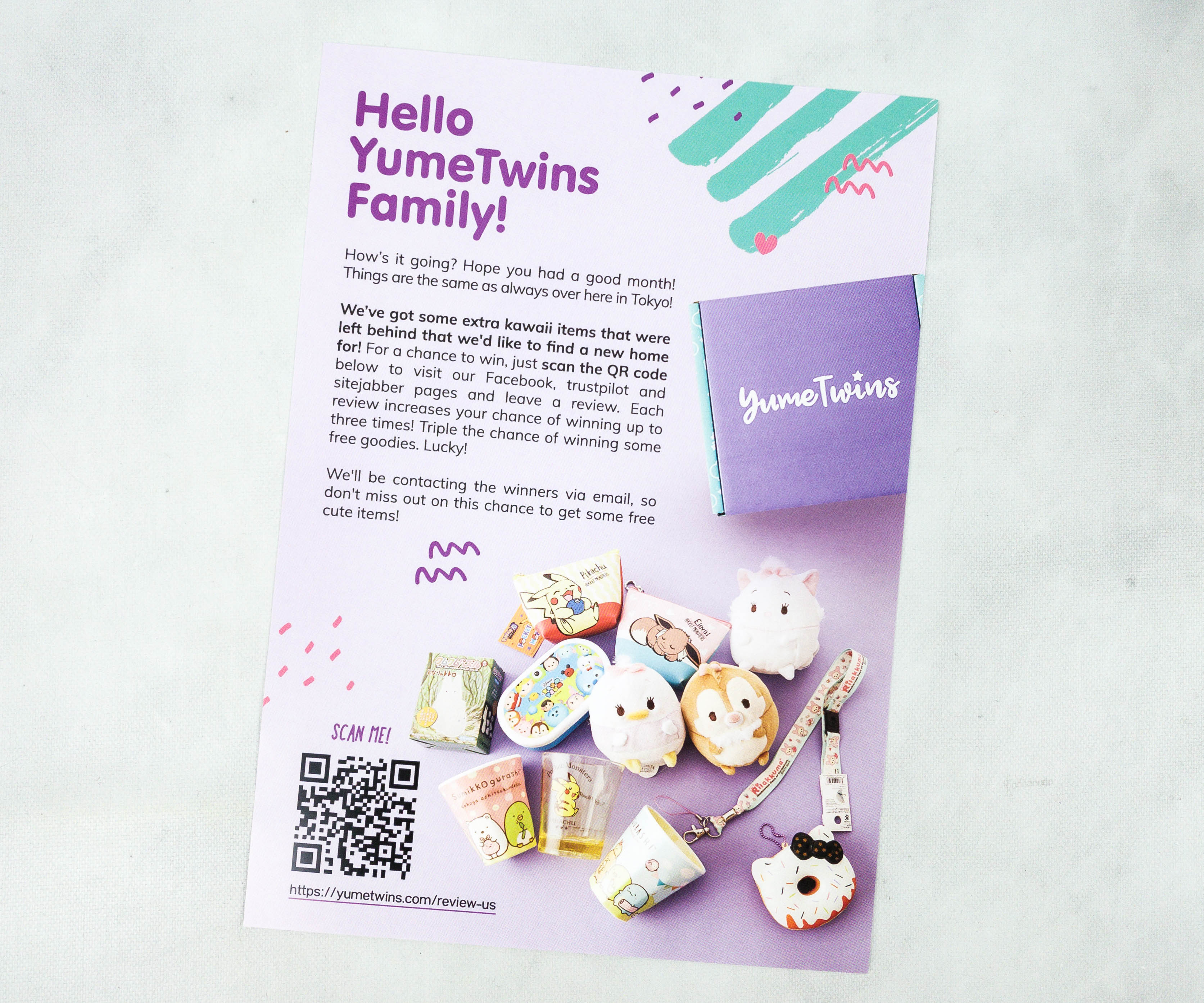 You can also have a chance to win kawaii items by joining their giveaway. Just scan the QR code and leave a review!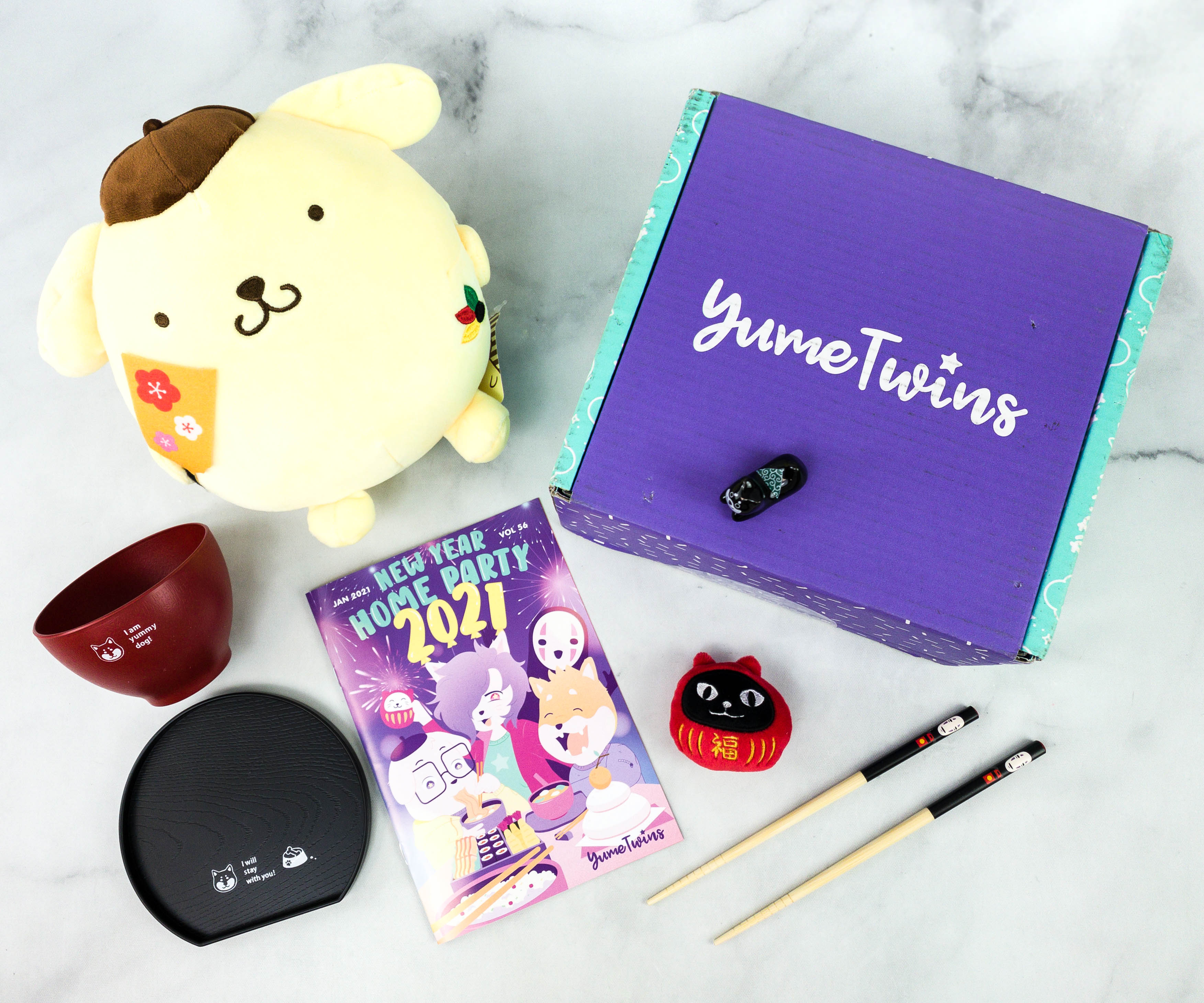 Everything in the January 2021 YumeTwins Box!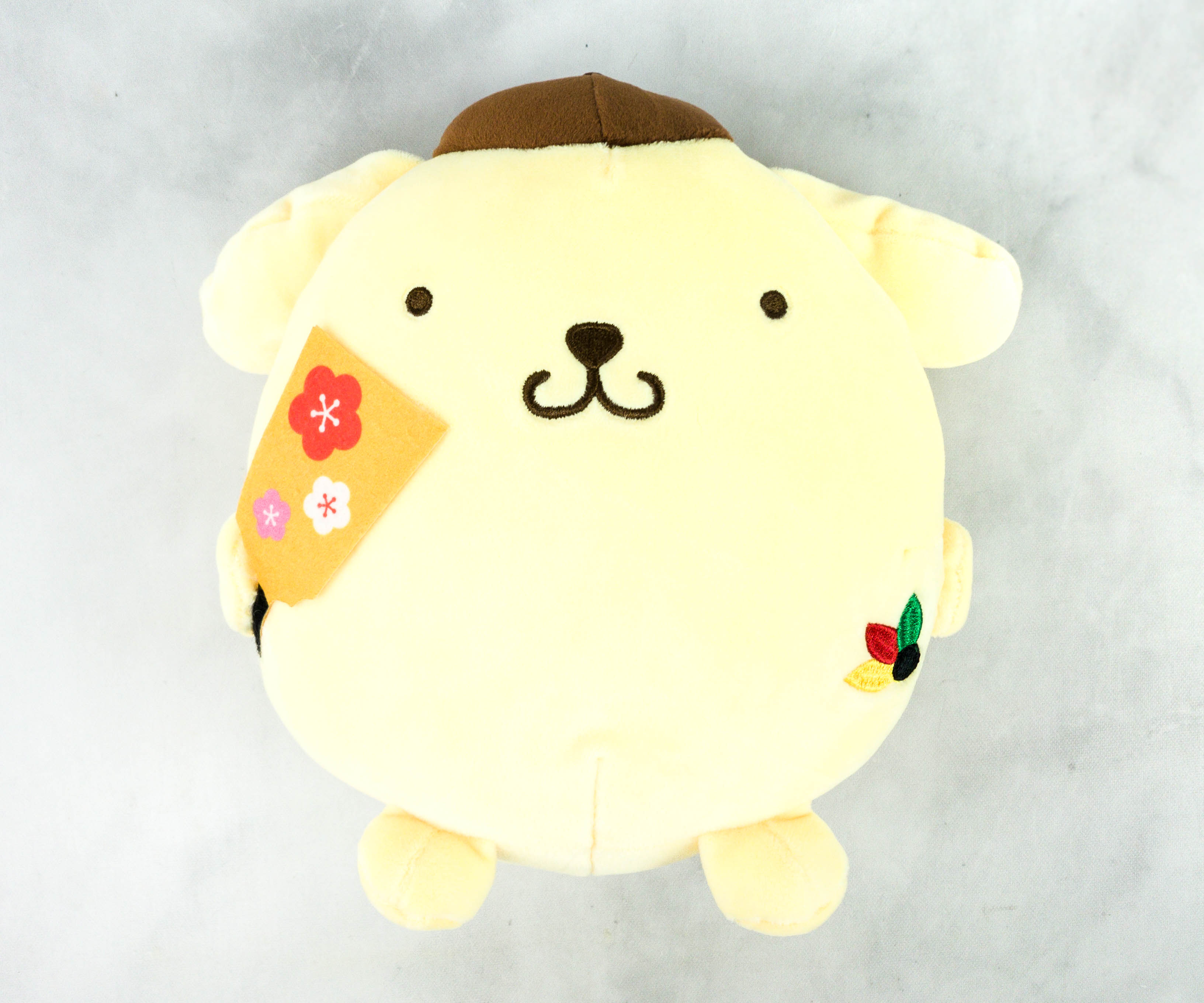 YumeTwins Exclusive Pompompurin New Year's Plushie. Pompompurin is looking extra cute this new year! Aside from wearing its signature brown beret, it also carries a hagoita paddle and a hane, which are used in Japan to ward off evil spirits.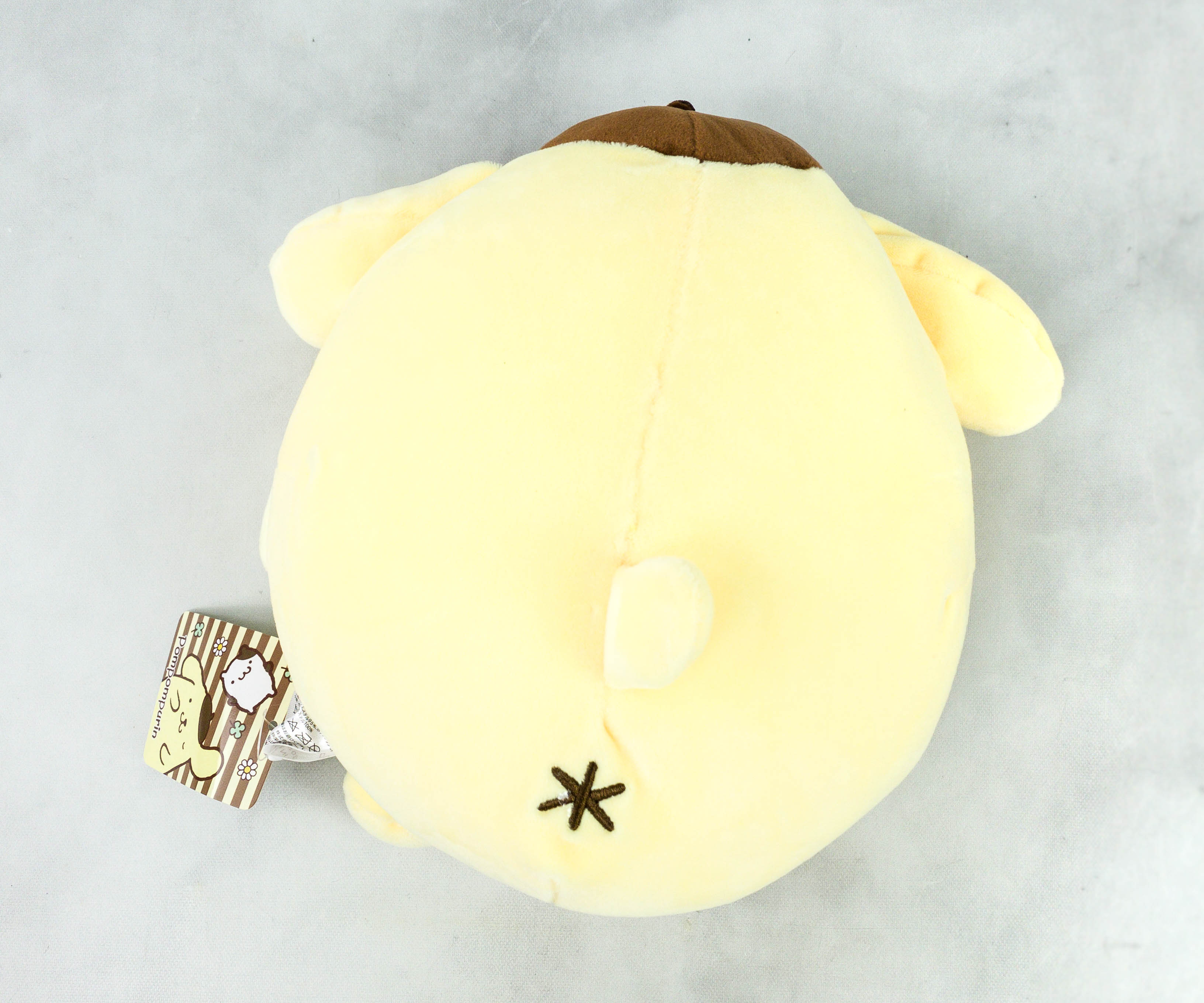 This Pompompurin plushie is so round and cute. It's also huggable!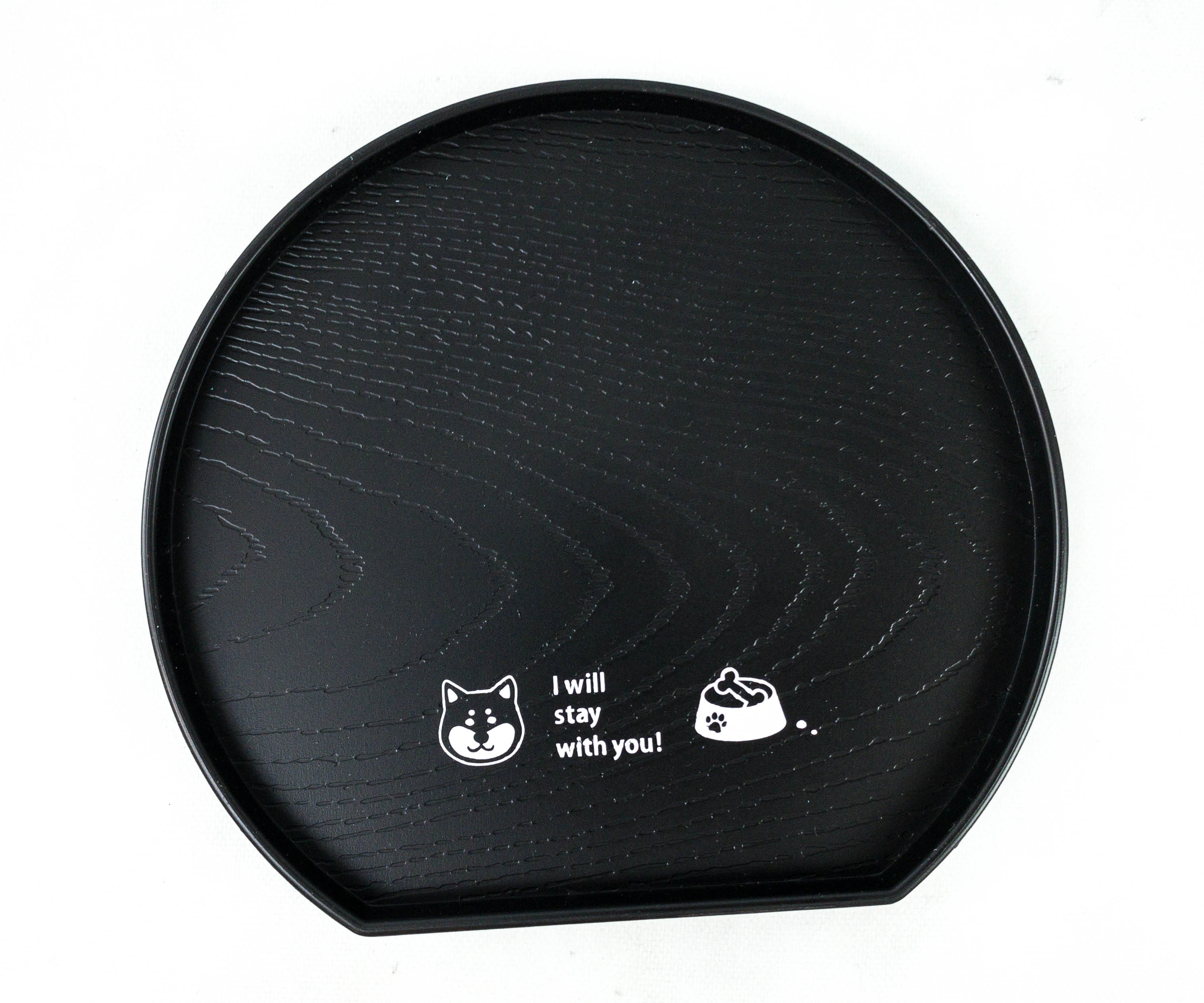 Shiba Serving Tray. It's a half-moon tray with raised edges, which you can use for serving snacks. It came in black and it also has a wood-like texture. Also printed on the tray is a Shiba Inu, its food bowl, and a text that says "I will stay with you!"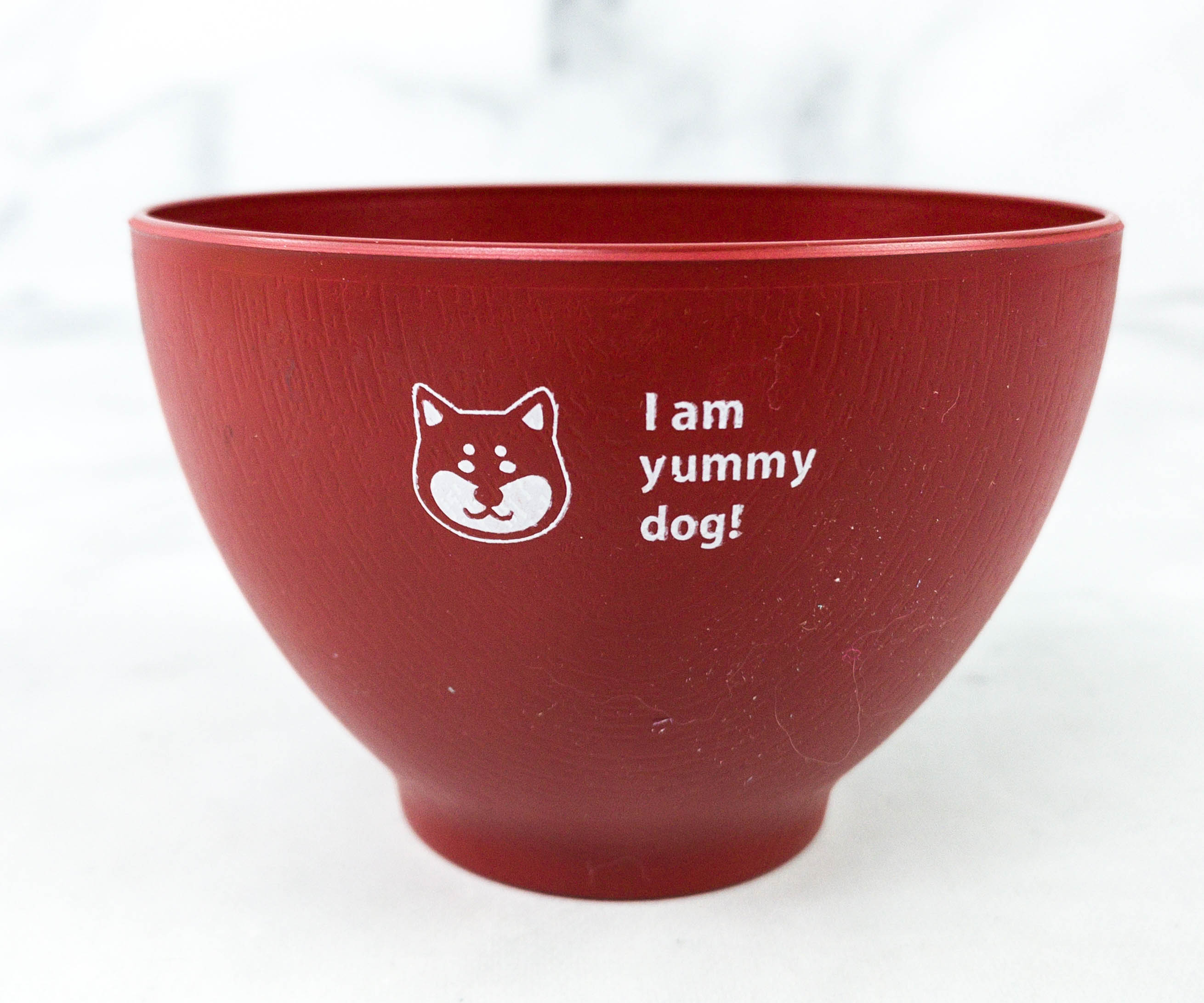 Shiba Bowl. To pair with the tray is this cute bowl! It can be used for soup, rice, or even snacks. Subscribers will receive it in brown, red, or black. I have the brown one! It's dishwasher safe, but it can't be used in the microwave.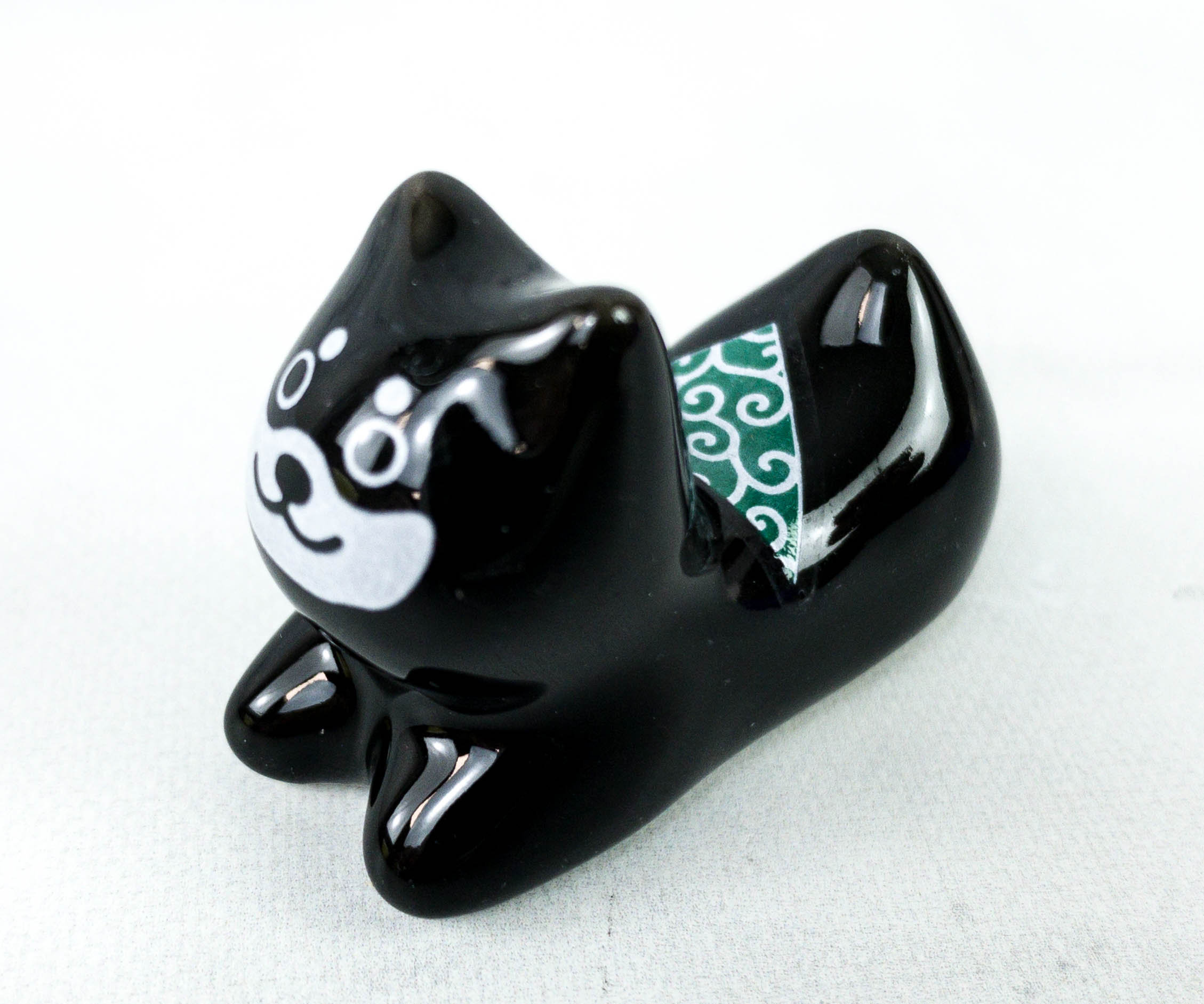 Shiba Chopstick Rest. This is one of the cutest chopstick rests I have! It's shaped like a Shiba Inu and it even has a bandana on its back. Subscribers will receive either a black or a brown chopstick rest. Mine is black!
Daruma Plushie Magnets. Daruma symbolizes good luck and fresh beginnings! This one is the plushie magnet version which you can easily put on your fridge to remind you of your goals for the new year.
Subscribers will receive 1 of 7 designs: Beige Shiba, Black Shiba, Bulldog, White Cat, Black Cat, Black Sparrow, and White Sparrow. I received the Black Cat!
Ghibli No-Face Chopsticks. Since I received a chopstick rest, it's just fitting to receive a new pair of chopsticks as well.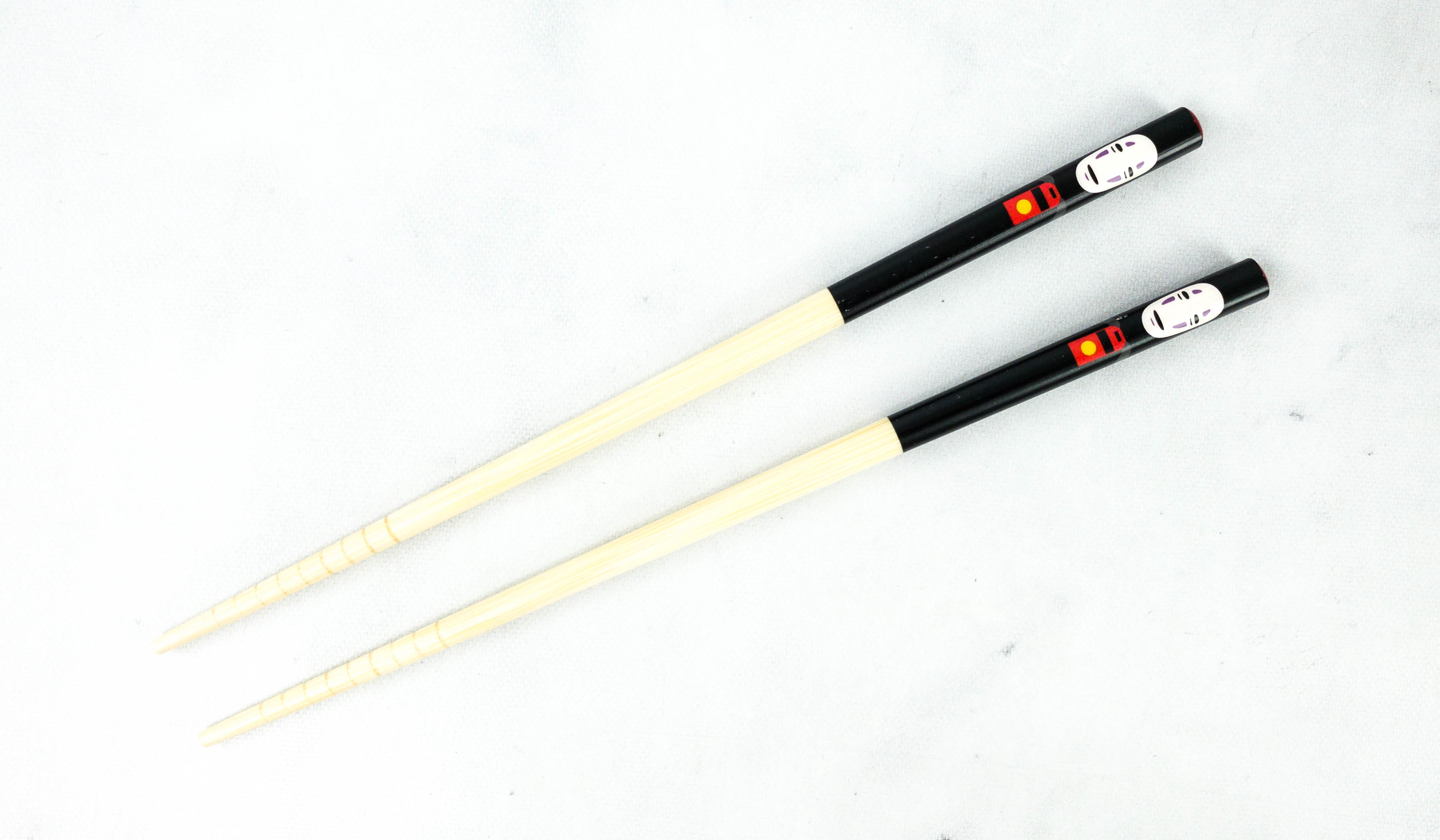 This pair features No-Face from Spirited Away! Each piece measures 21 cm long. They also have shallow indents near the tip which helps prevent food from slipping.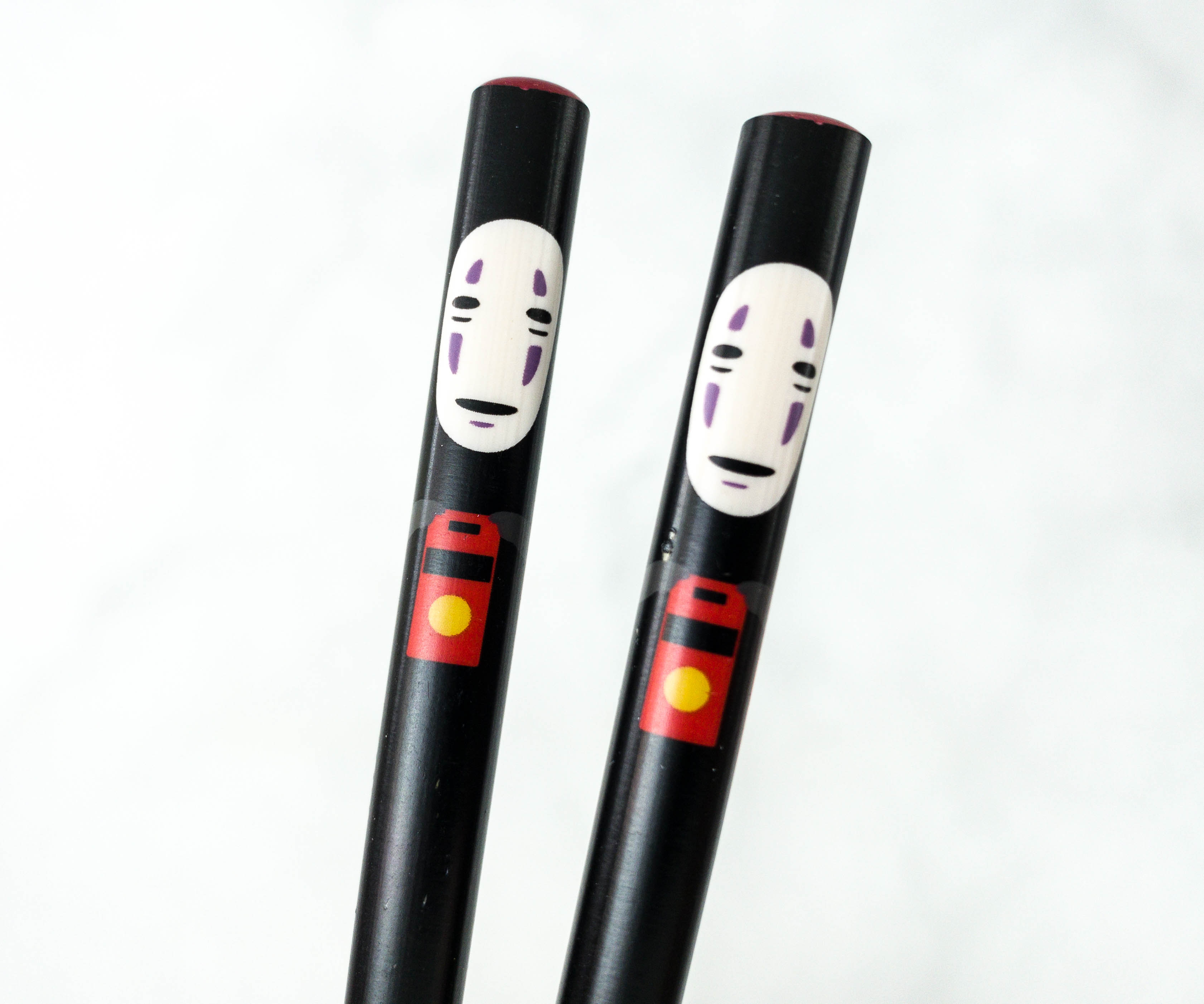 Here's a closer look at the design. The print is high-quality!
YumeTwins started the year right with its collection of kawaii items! It includes a plushie magnet that symbolizes luck, as well as some cute dining items such as the bowl, chopstick, chopstick rest, and tray. I also love the squishy Pompompurin plushie, it makes such a cuddly companion for winter! Whether you're a Japan fan or you simply love collection cute items, this subscription would be a good fit. They even send licensed merch from known Japanese brands such as Sanrio!
What do you think of YumeTwins this month?