Yoto Player is a screen-free speaker designed for children. It's controlled with physical cards, playing only the audio content you want them to listen to. The Yoto Player is $99.99 and it comes with a magnetic charging dock, a welcome card to walk you through the player setup, and a setup guide. Also available for one-time purchase is the Yoto Starter Pack ($24.99) that includes 6 cards that work with the player, The Wimpy Kid Collection ($35.97) with 3 Wimpy Kid books in audio form, and Phonics: Letters and Sounds: Phase 1 ($34.99) with cards that focus on decoding written and spoken language. Yoto Club is a subscription of exclusive audio cards for the Yoto Player, but it's currently available in the UK only. It's coming soon to the US!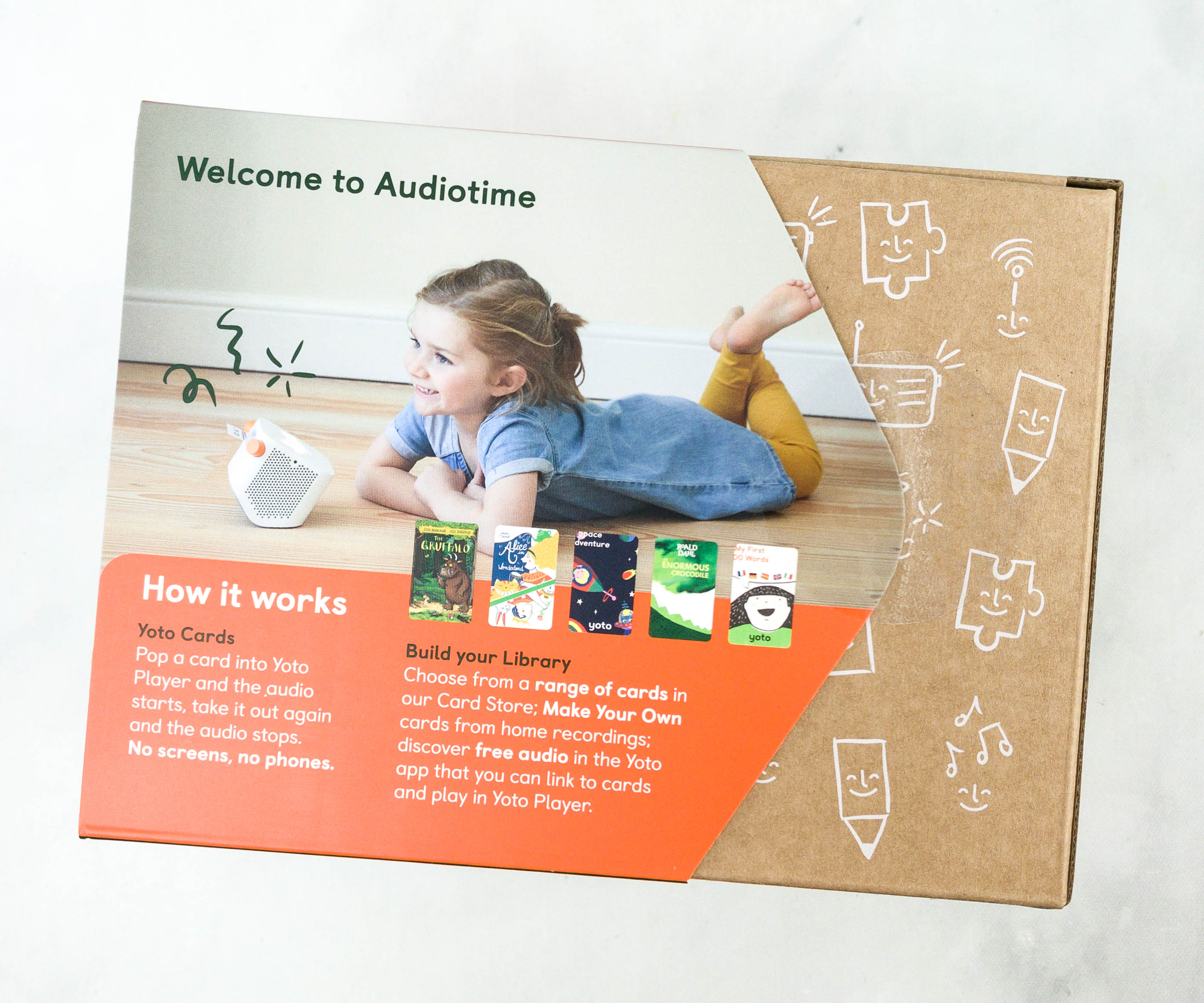 The box sleeve explains how the Yoto player works and how to build your Yoto library! To set it up, parents need to download the Yoto App first, and then it will guide you through the process. The app is available on iOS and Android.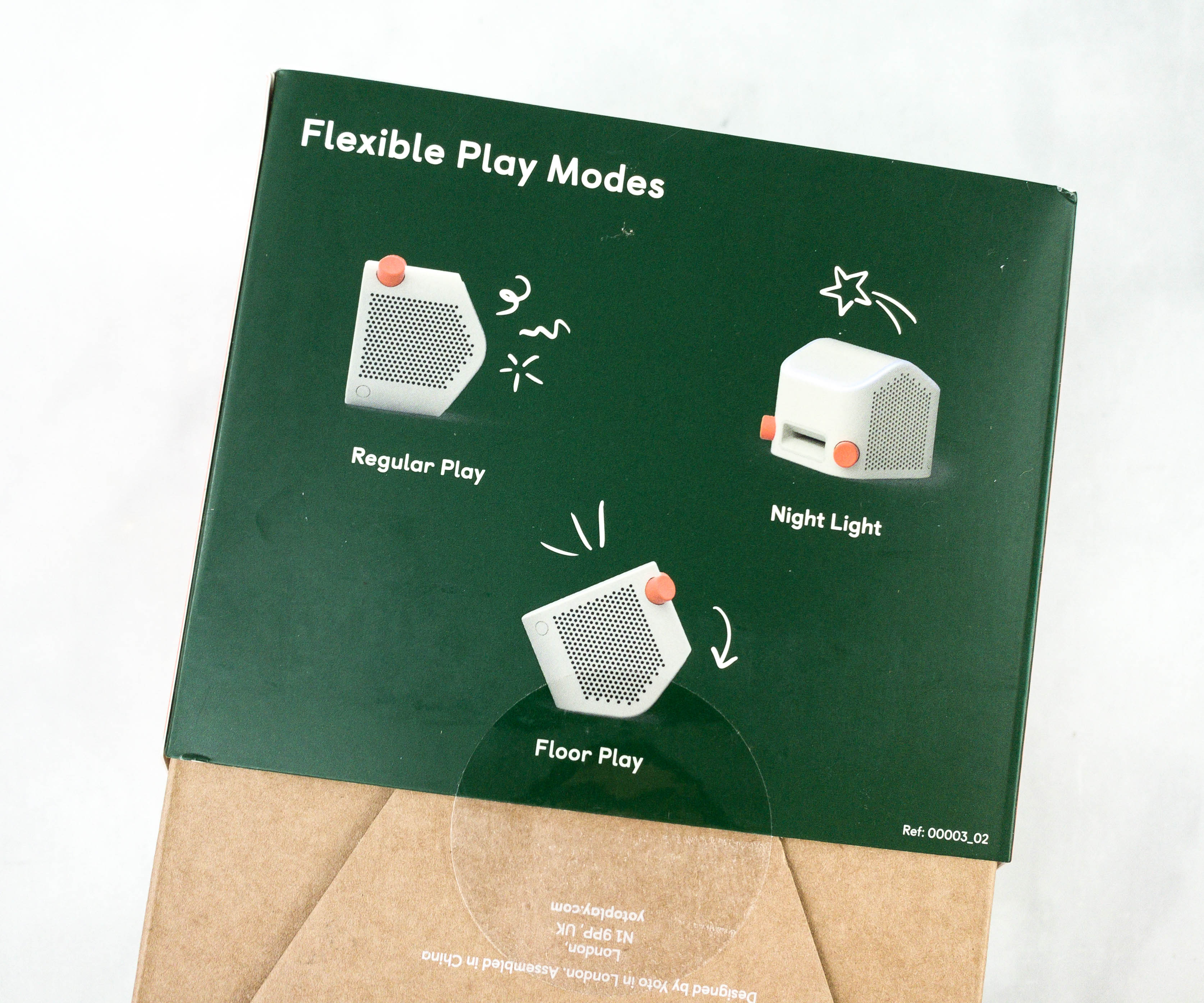 According to the sleeve, there are 3 audio player modes: Regular Play, Night Light, and Floor Play!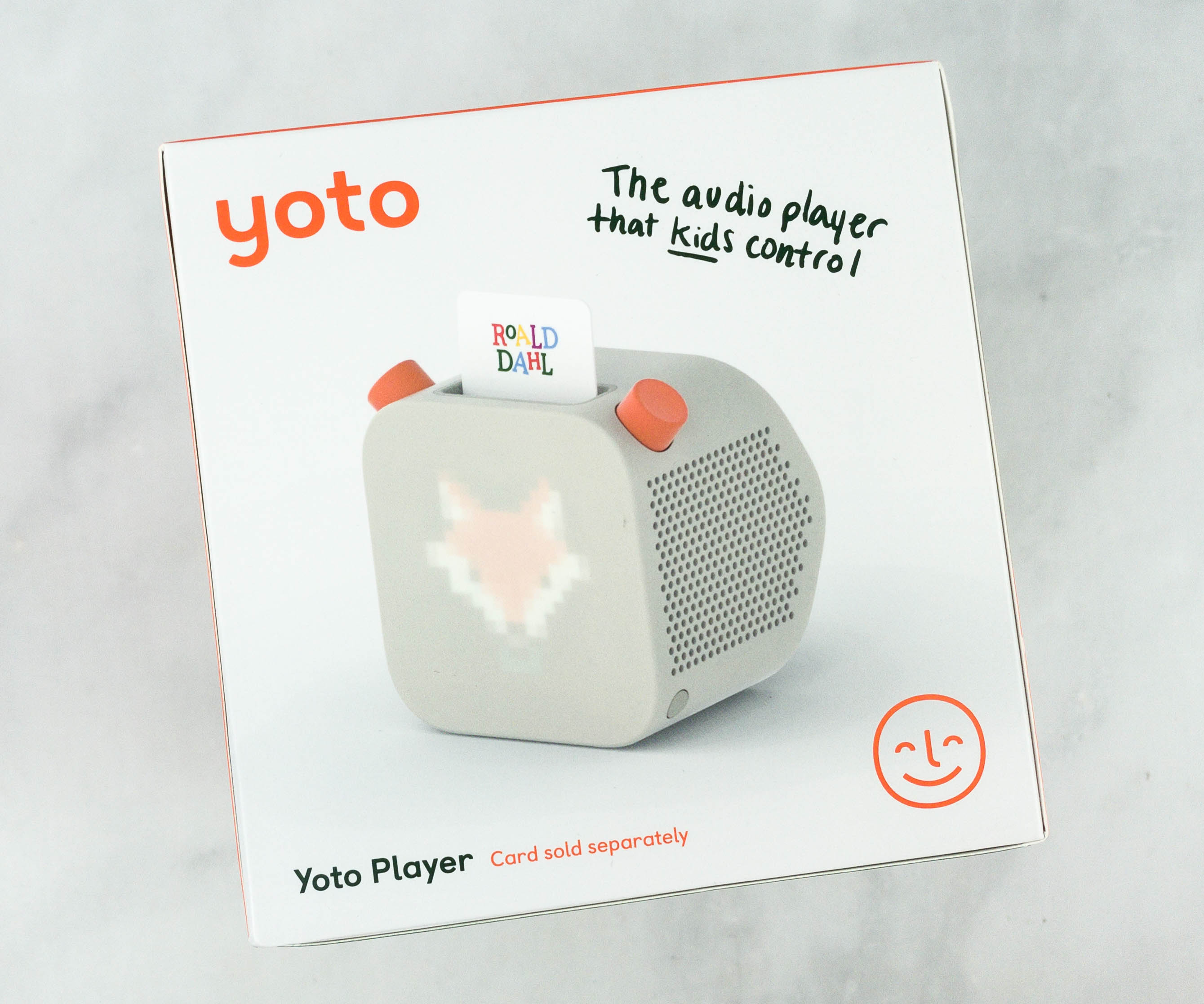 This device can be used by kids around age 3 and over, but the available content in their library ranges from birth to 10 years old.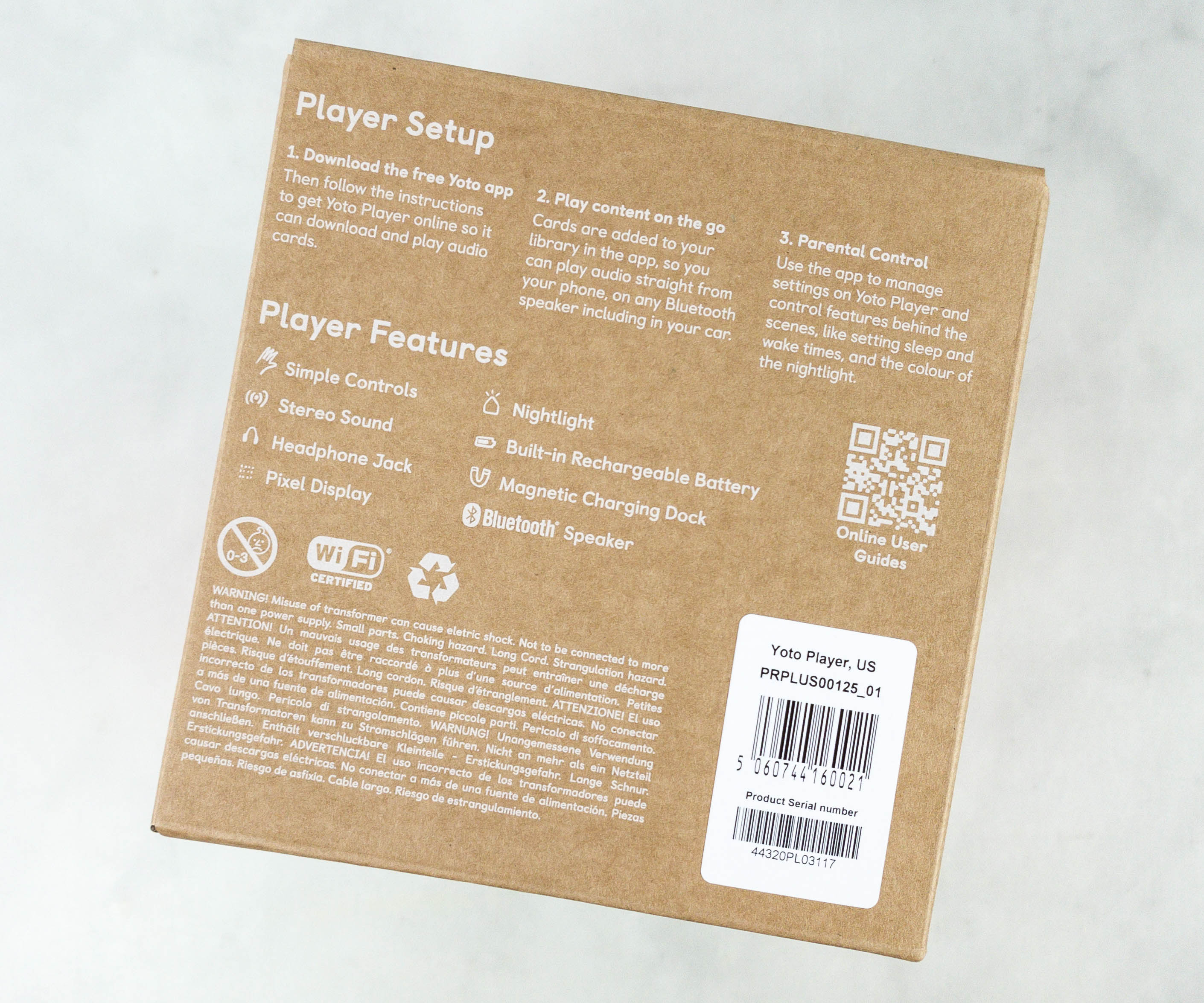 This part of the box has instructions for the player set up as well as its features.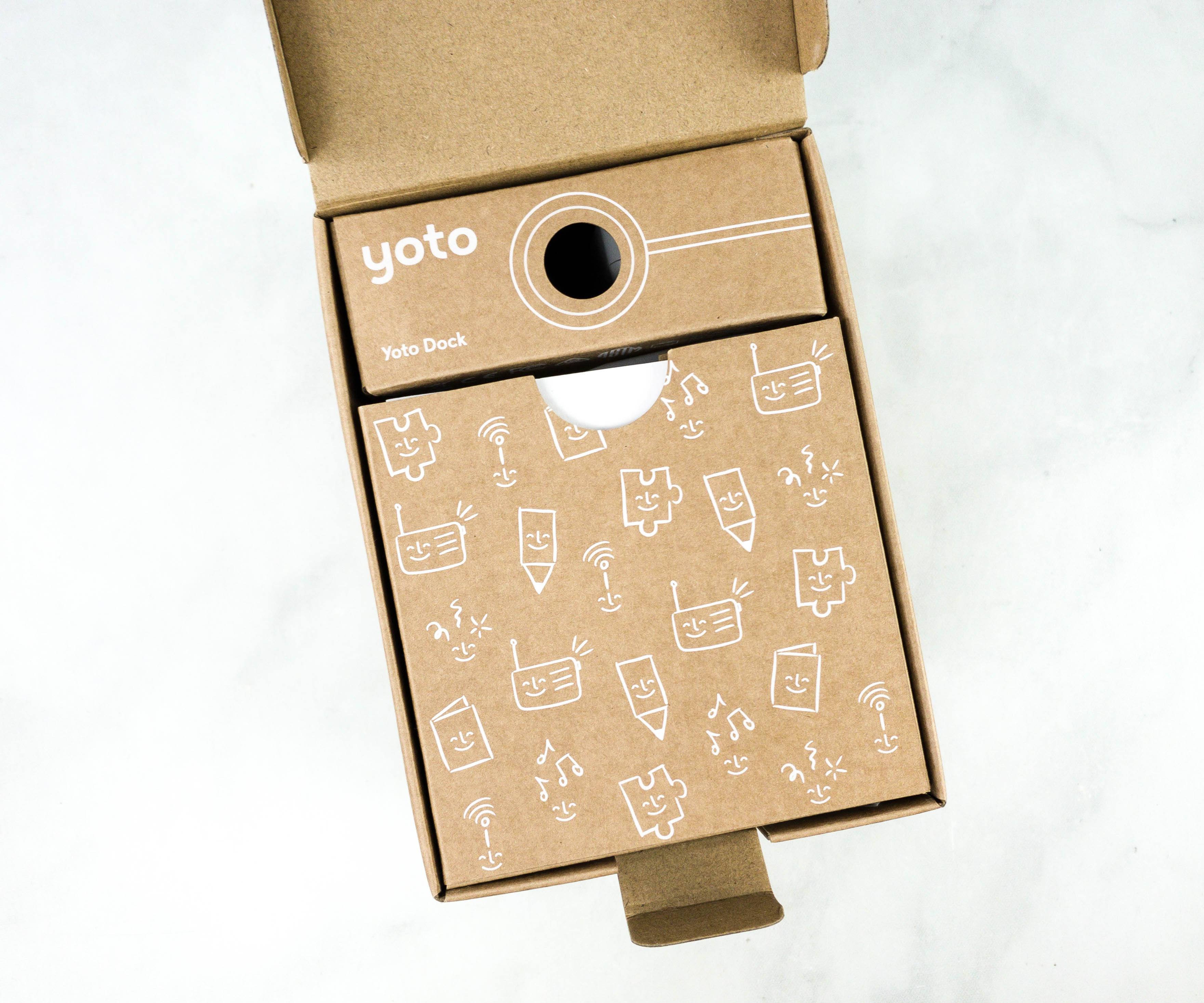 Everything is well packed. The partitions inside also have cute prints on them.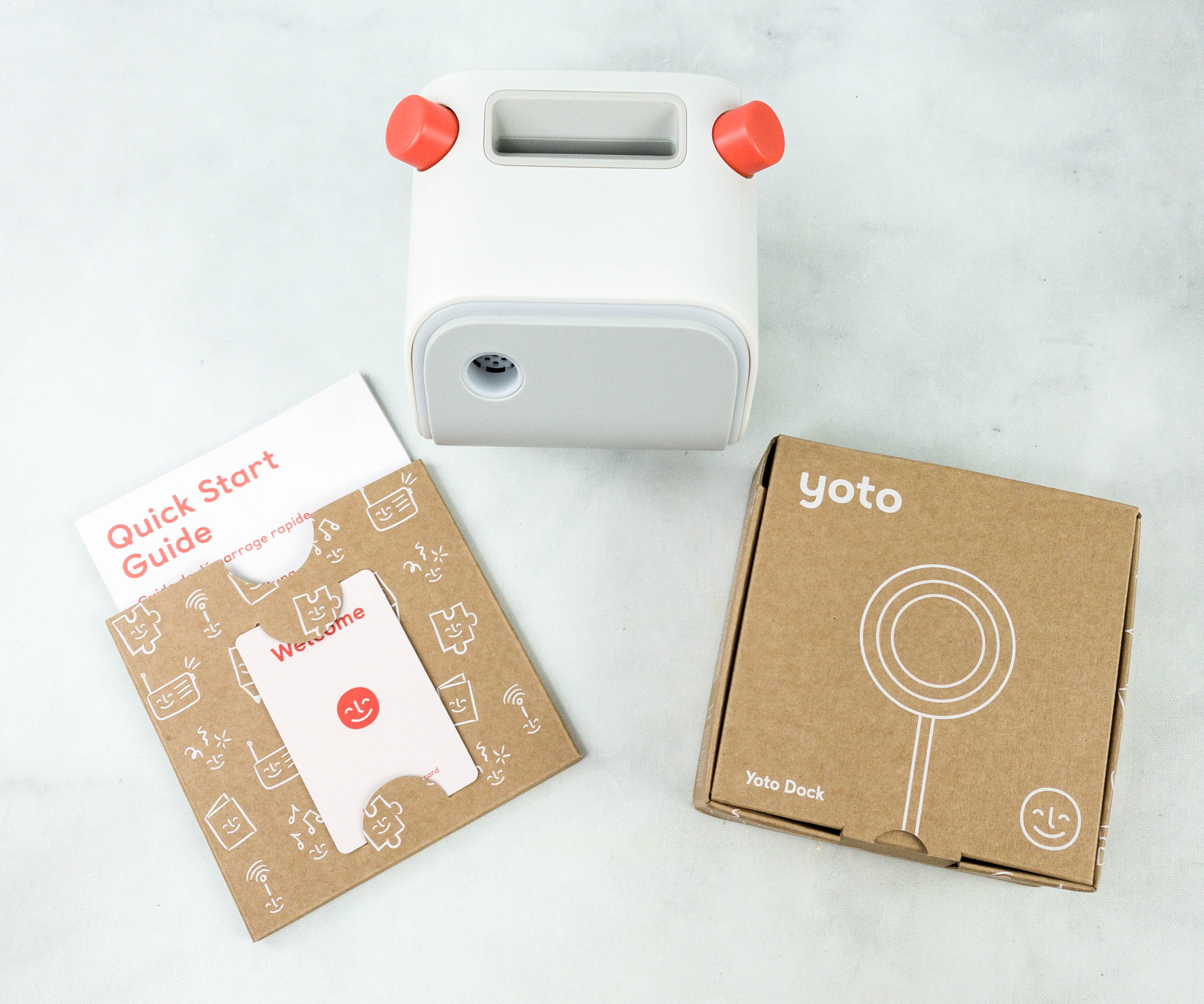 All the items are secured in their individual box and envelope.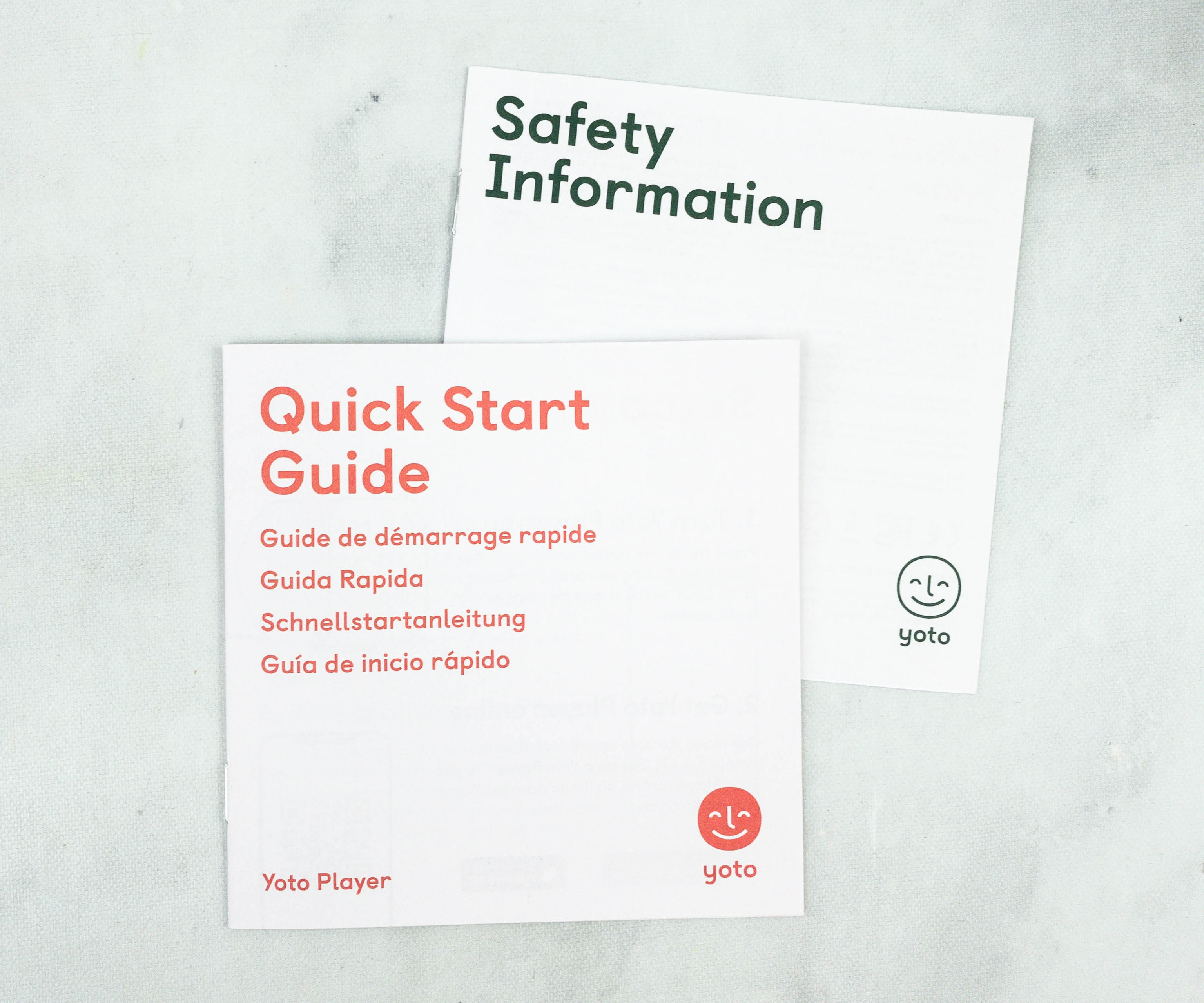 Here are the quick start guide and safety information booklets.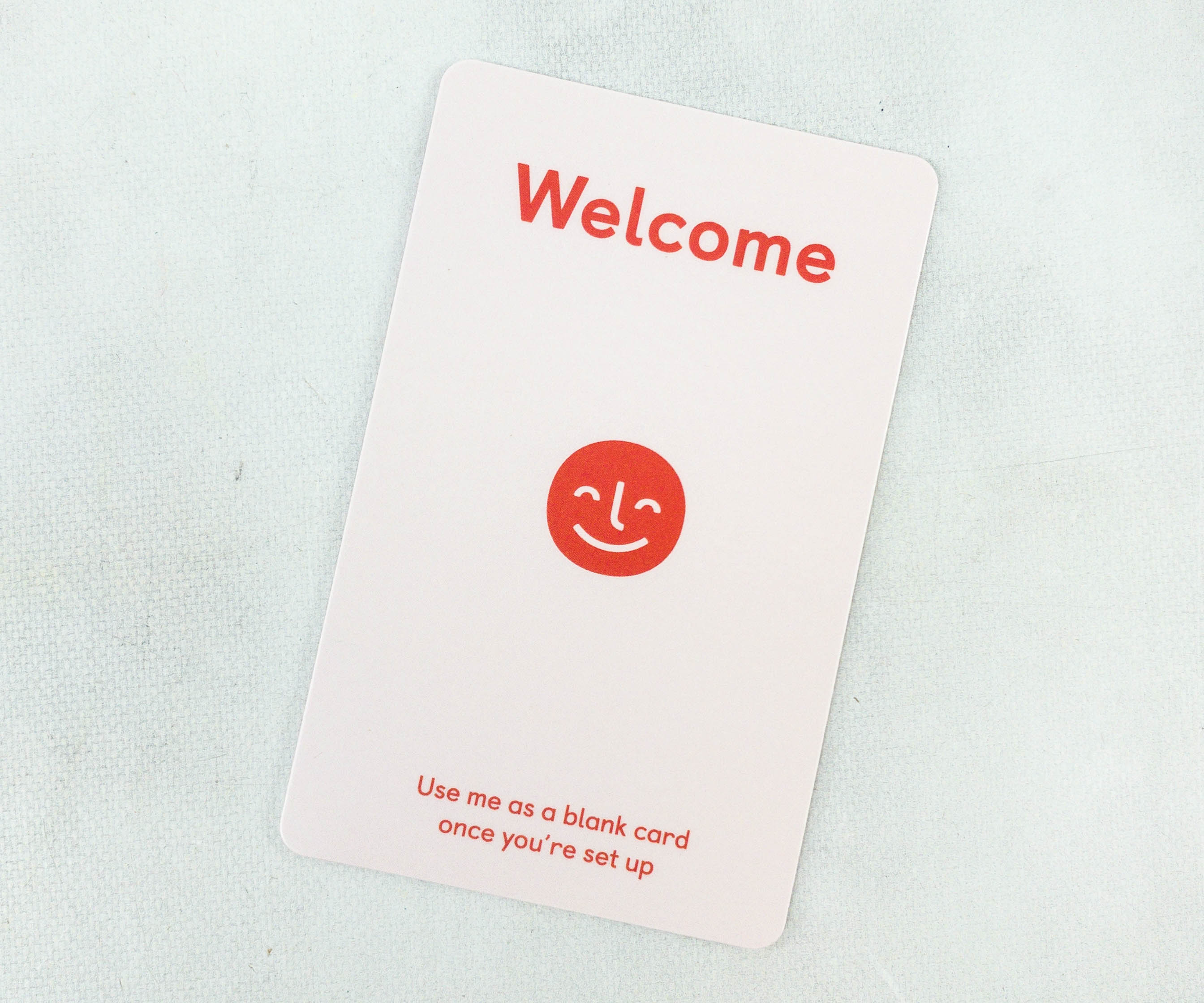 Also included is a welcome card and it's blank!
You can use it to make your own audio recording!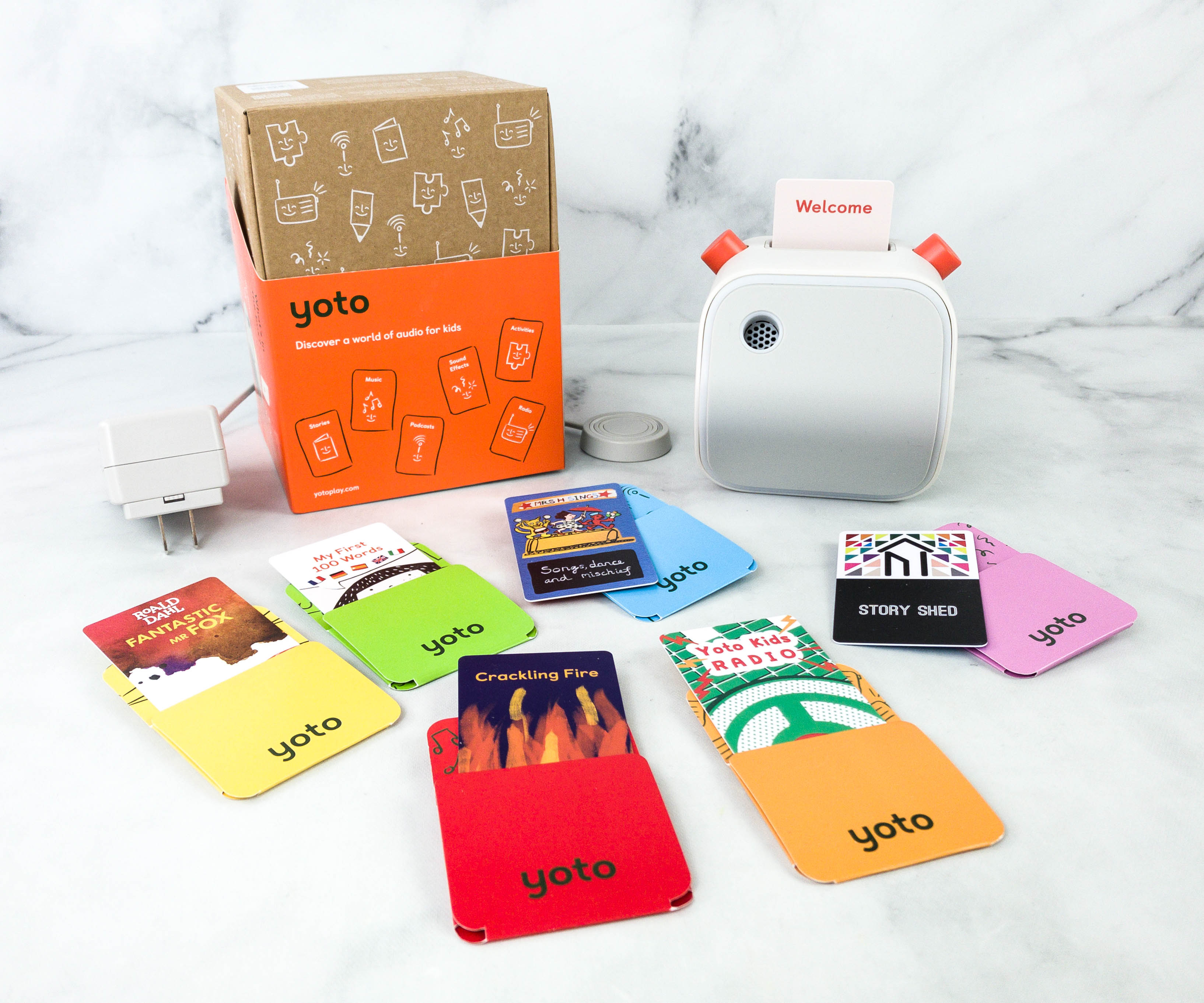 Everything in the box!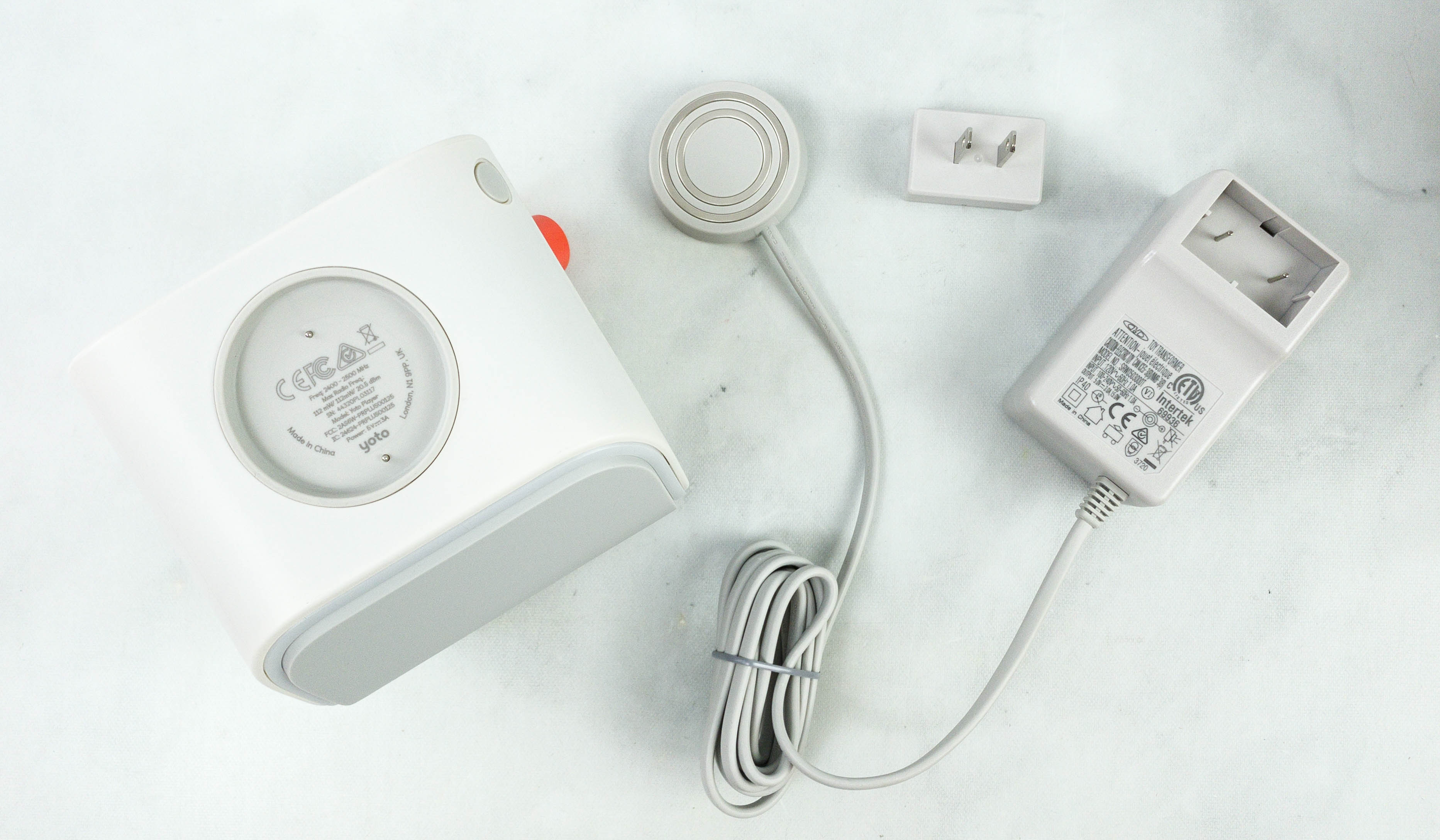 Yoto Player ($99.99) This device is a screen-free speaker where kids can use physical cards to play audio. It is Bluetooth capable and there is also a parental setting feature to make sure the kids are listening only to kid-friendly audio.
The Yoto Player includes an easy to use magnetic charging dock.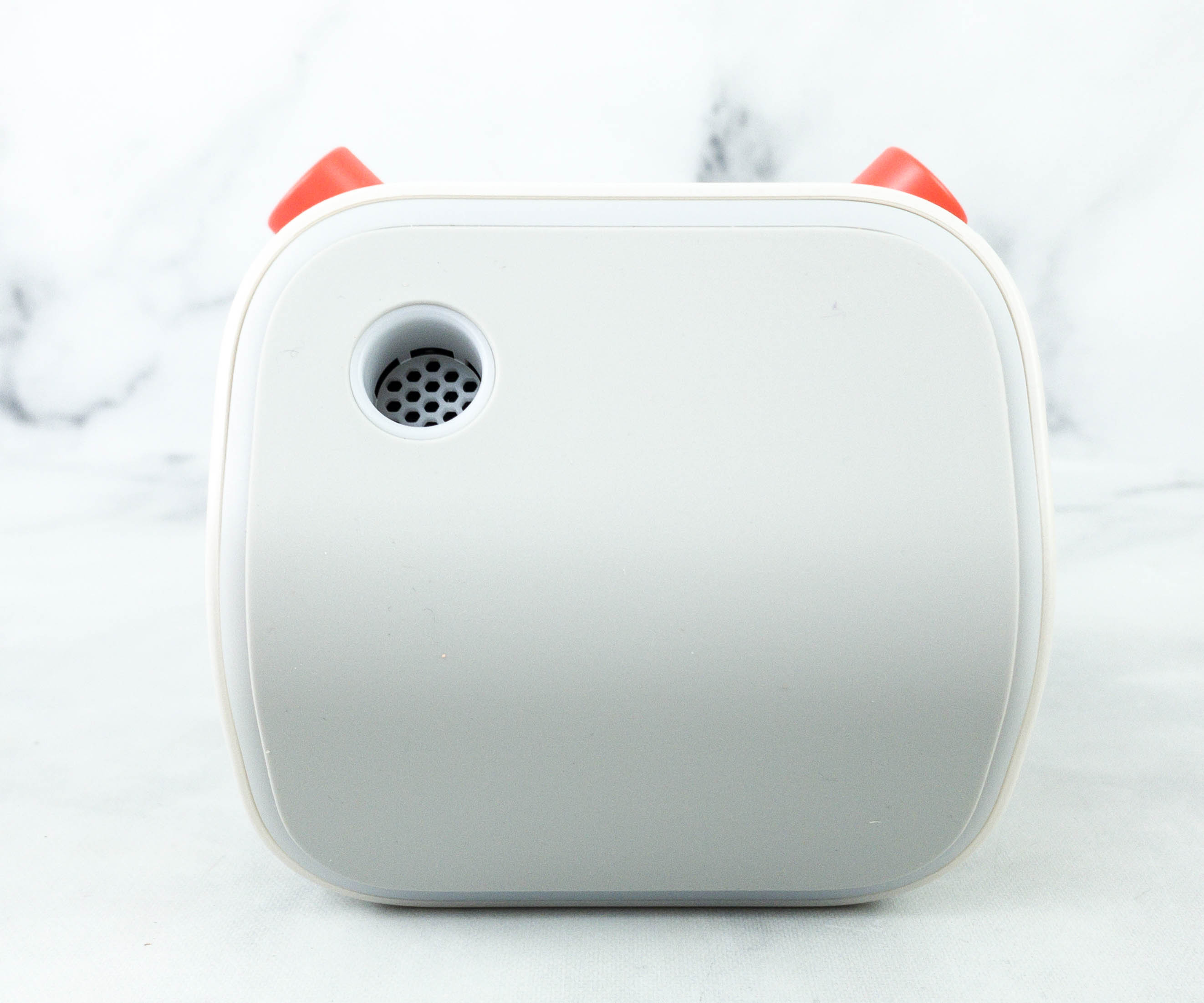 You'll need to connect it to your WiFi in order to set it up. When you insert a Yoto card into the Yoto Player, it downloads the content from their server so the device can be used without being connected to the WiFi on future occasions. The player can accommodate up to 140 hours or 8 GB of audio storage.
Aside from stereo audio, it has an audio jack for headphones. It also has a built-in battery. The device can last up to 8 hours if the battery saver mode is on, and the charge time is about 5 hours. Although it's not waterproof, it's pretty sturdy and also easy to clean.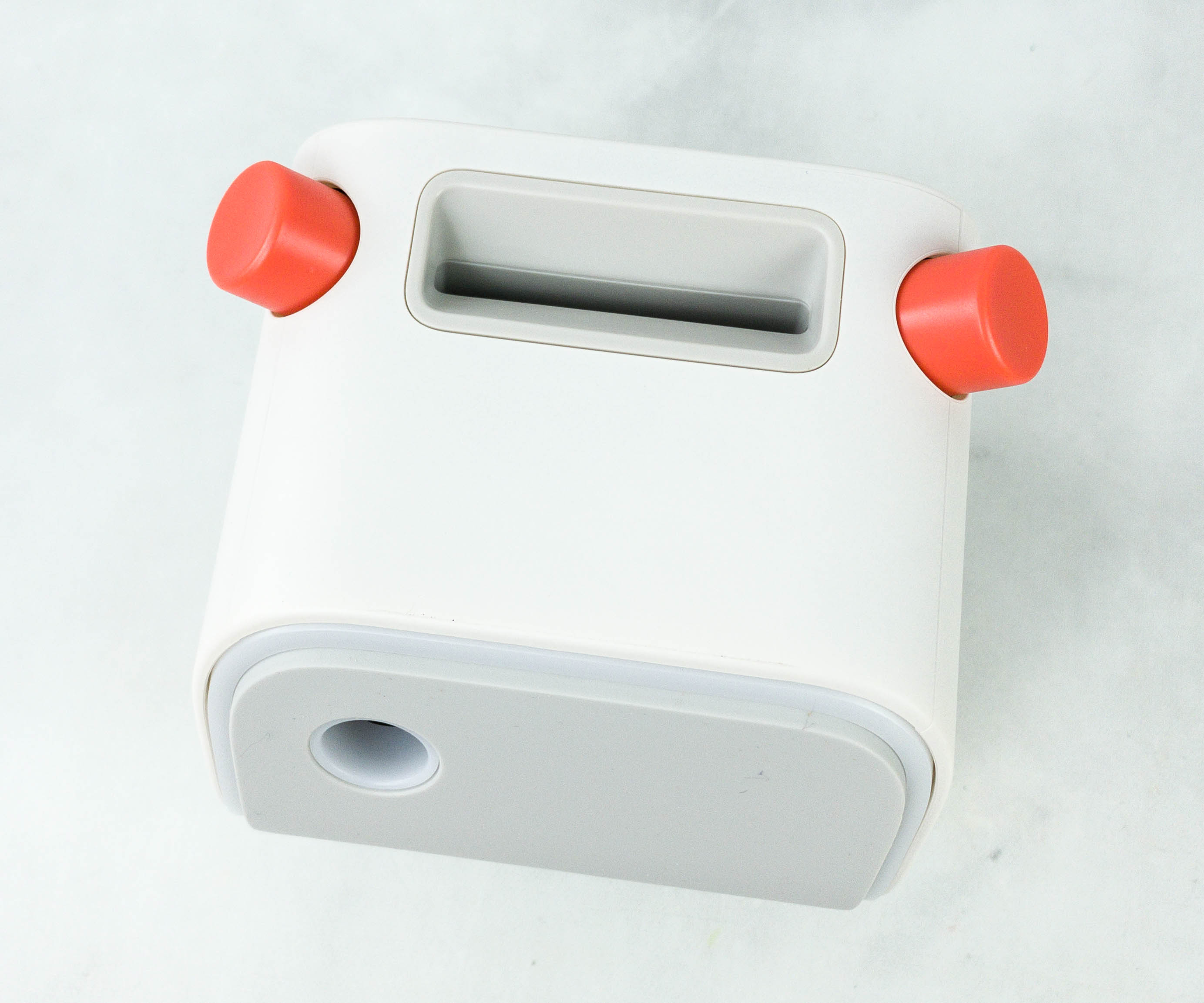 There is a card slot where you can pop the cards to play the desired audio. If you want to stop it, you just have to take it out again. The back sort of white ring also lights up for the night light.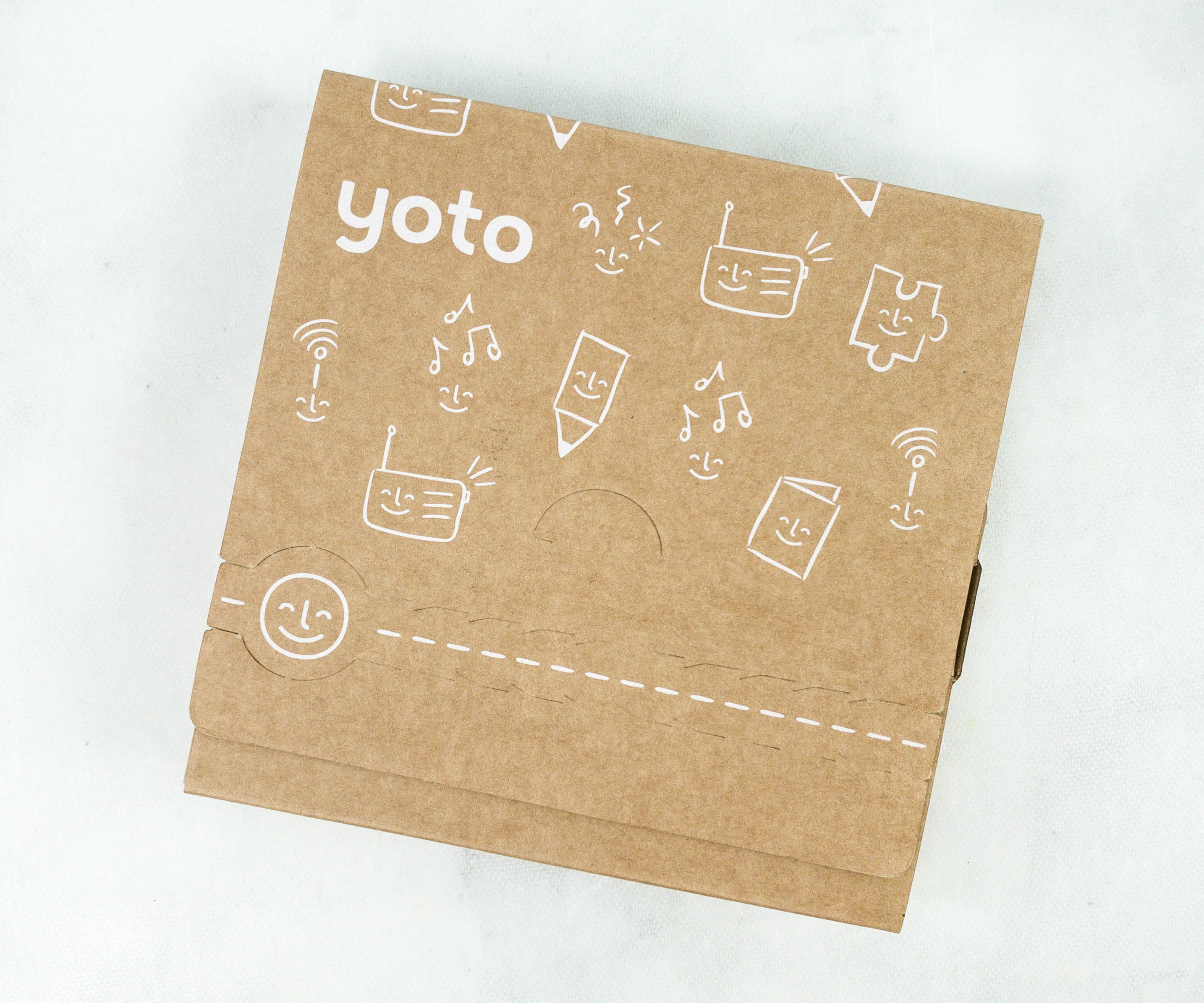 Yoto Starter Pack ($24.99) It's a set of basic cards to get kids started with their new Yoto Player!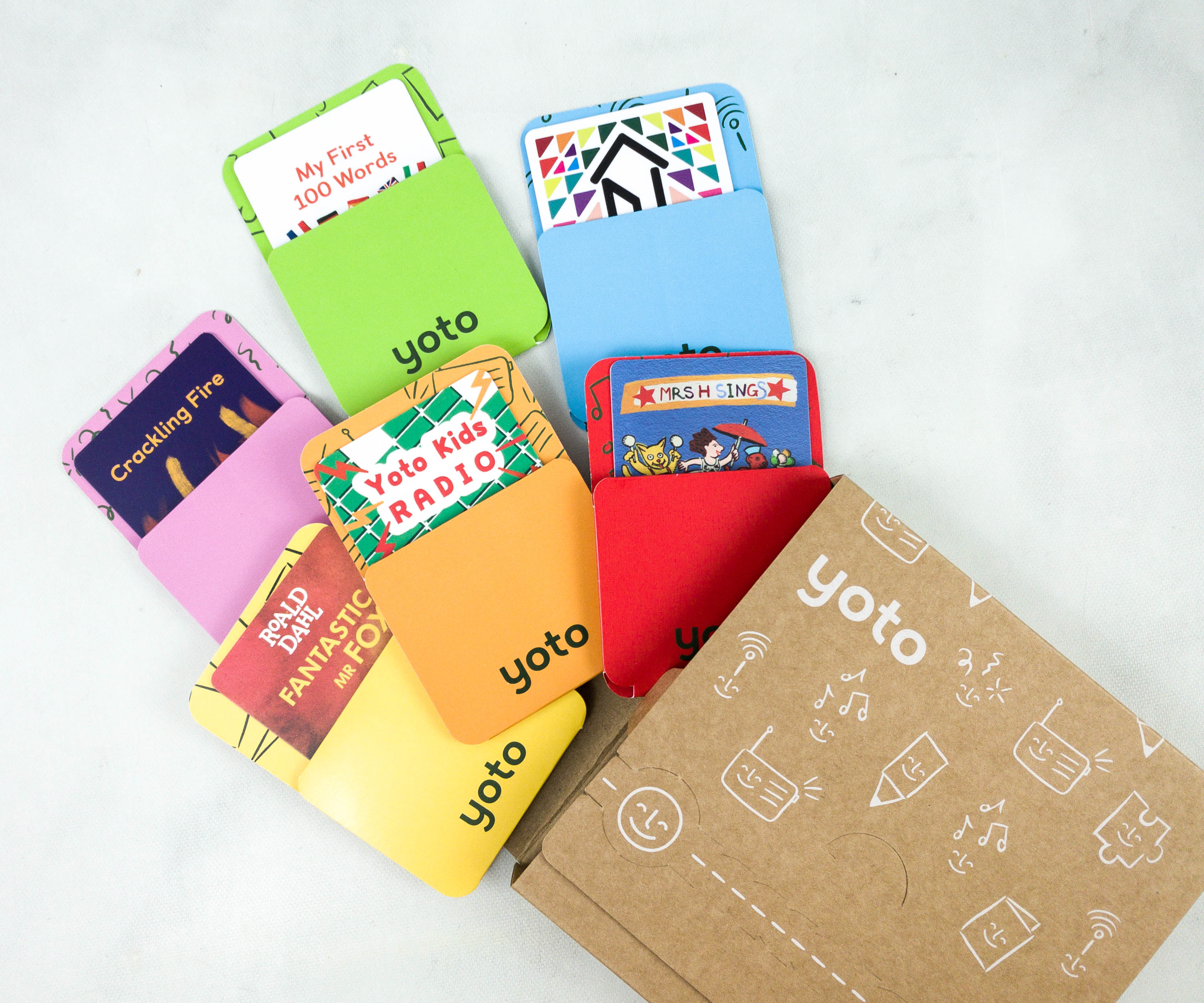 It contains 6 audio cards, along with pockets where you can keep them. Tap all your cards into your app (it's pretty self explanatory, it uses the NFC chip on your phone) so they're in your account – you can then play them to Yoto from your app or on your phone, too. My oldest will use the Yoto app by itself with her iPad.
The cardholders can also be attached to walls for easier access.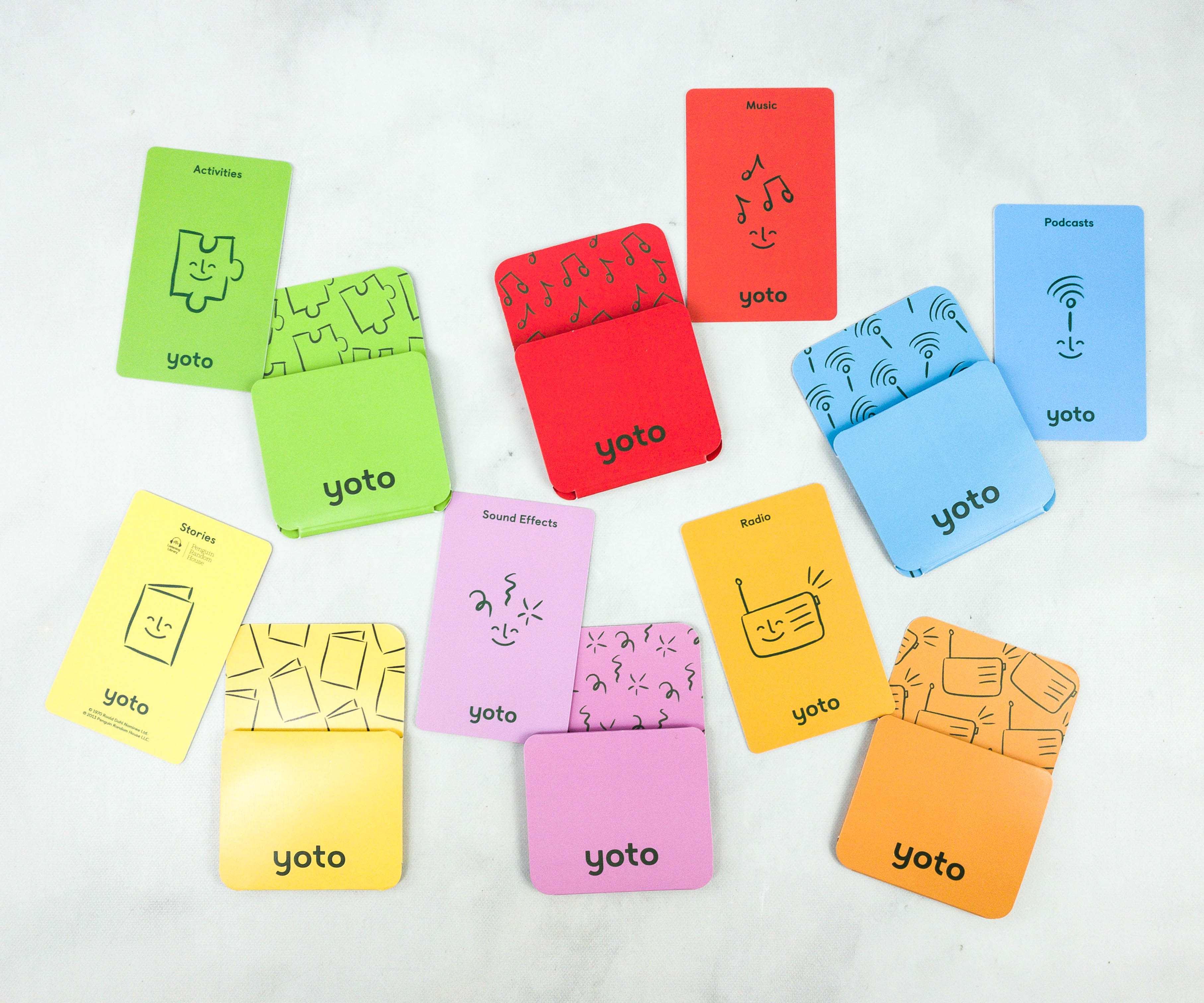 The cards and their respective pockets are even color-coded so kids will easily know which card to put where.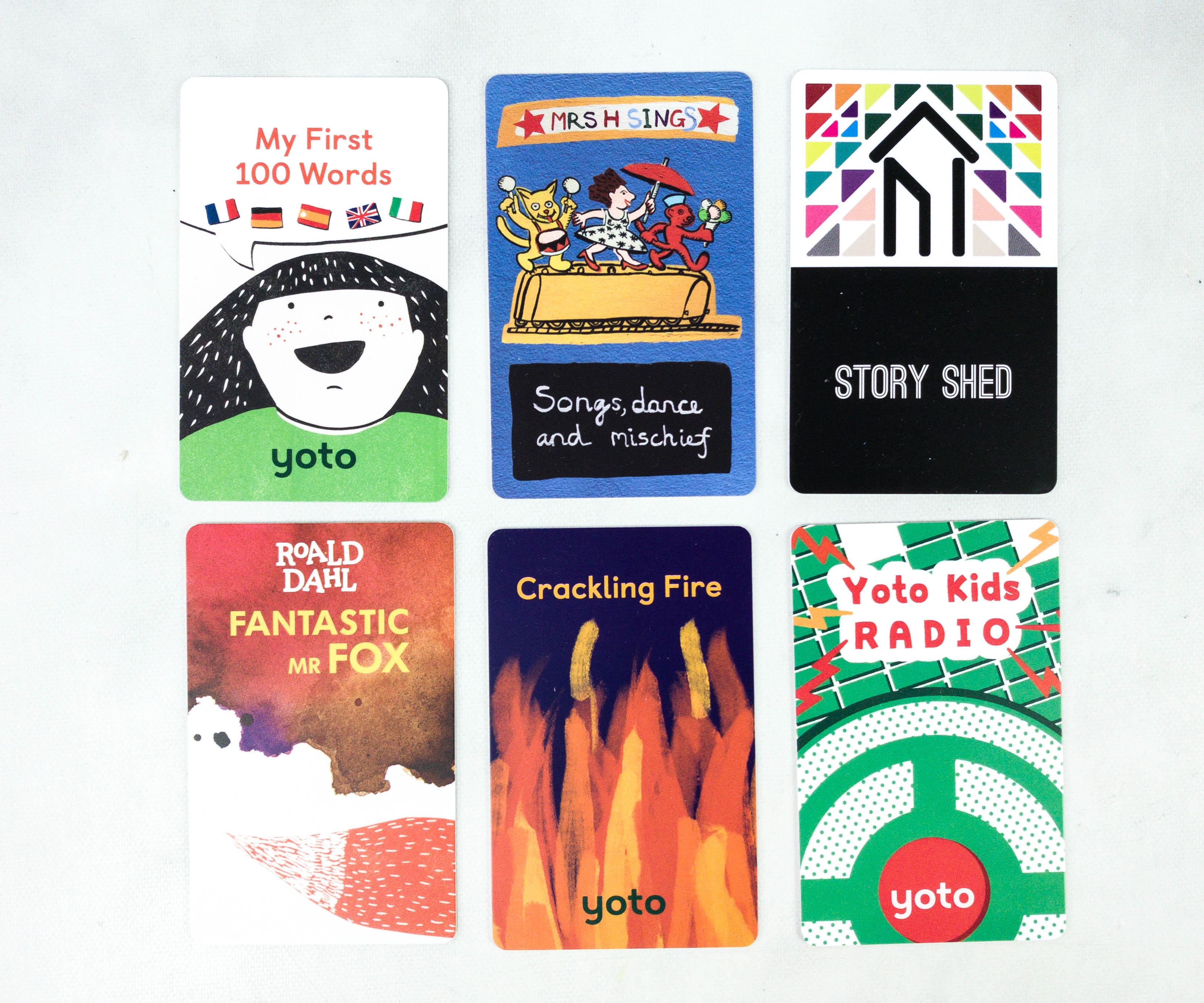 Here are the cards that were included in the pack: My First 100 Words, Mrs. H Sings: Songs, Dance and Mischief, Story Shed, Roald Dahl Fantastic Mr. Fox, Crackling Fire, and Yoto Kids Radio.
Unexpectedly, crackling fire is one of my kids' favorites! But even more favorite is the animal/farm sounds card that we purchased later.
We play Yoto Radio quite a bit. That one doesn't actually require a card (just a double press of the right hand button) but my youngest prefers to use the cards for that.
Yoto also has a store where more audio cards are available for a one-time purchase. They have both contemporary and classic fiction (including BBC Classics!), kid-friendly classical music, fun songs, audio adventures, and sound effects. There's also a sleep sounds card, but you can access the sleep sounds via the app.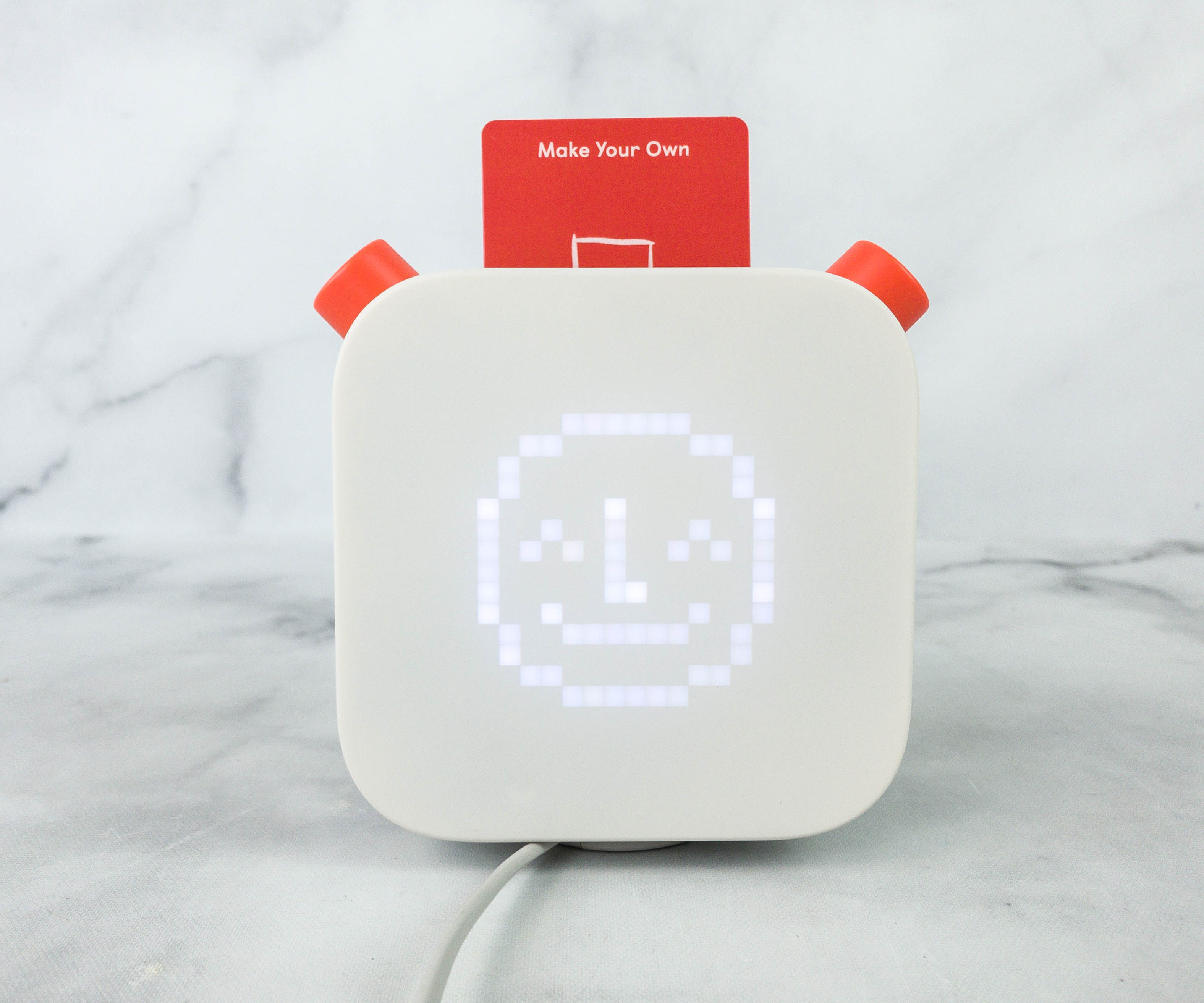 This player also displays pixels that are appropriate for the audio that is playing.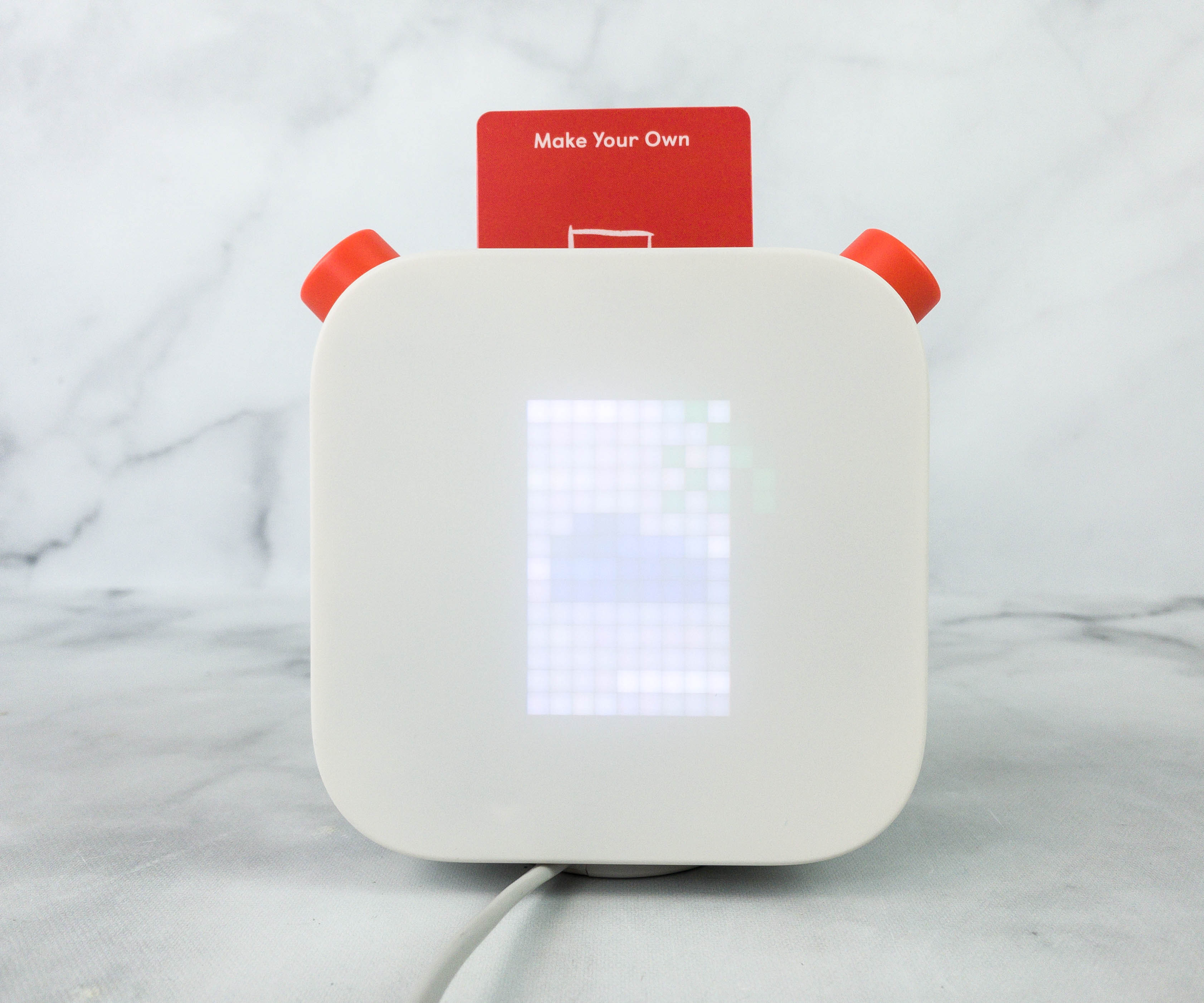 My kids enjoyed making their own recording using the Make Your Own card. You can have loved ones read to make cards too.
A time display option is also available!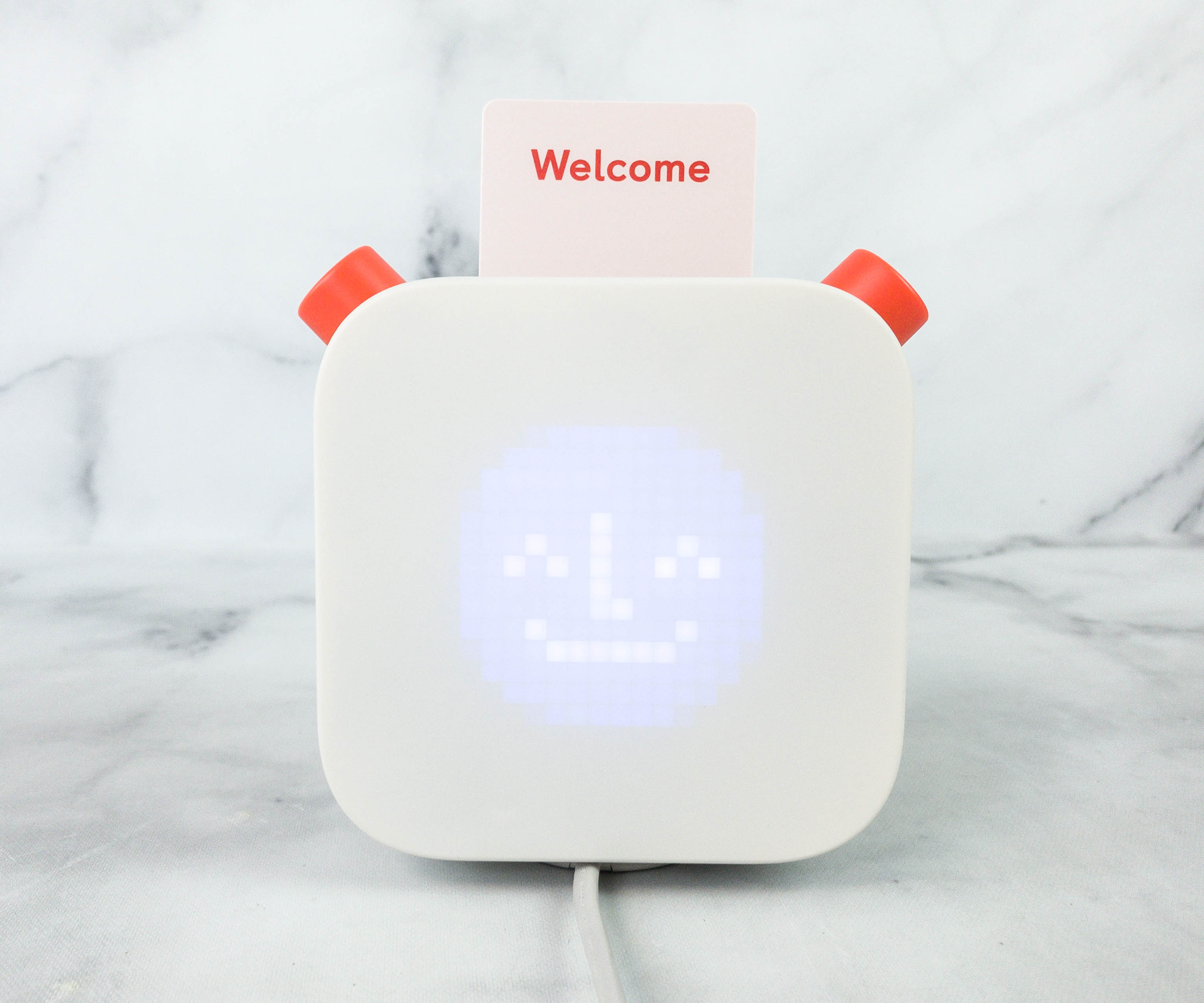 It can also be used as a night light.
Yoto Club has a nice approach when it comes to learning for kids. If you're looking for a fun learning device for kids that doesn't involve a screen, this is exactly it. Setting up the audio player is pretty quick. It's so easy for littles to charge with the magnetic charger. The app is a great help for parents in controlling the device. Plus, I didn't have a hard time navigating it. Aside from the device, my kids also have the Starter Pack which includes 6 audio cards. They enjoyed listening to all of them and we've purchased quite a few more!  It's also nice that the device itself is well-designed and kid-friendly. There are no rough edges nor choking hazards, plus there are different modes that allow kids to use it the way they want. Although a Yoto card subscription is not yet available in the US, purchasing the cards on their site is still hassle-free.
Overall, my kids (all of them – ages 3-12) love this new gadget and they are also excited to add more content to their audio library! My older kids begged for more audiobooks (we were really surprised how much the older kids liked this – we got it for our 3 year old), so we got some, plus lots of preschool music for our youngest. They tote it allll around the house and we have been known to stick Yoto on the dinner table for the radio. While my older kids have zero issues with using Apple or Amazon Music, it doesn't always have the content we like (including books), and my younger kids cannot operate those services alone. Yoto puts kids in charge and I think that's why they're so taken with it. Yoto is a British company and everything is read or sung with a British accent, which we hope doesn't disappear as they expand into the US – it's part of the charm!
What do you think of Yoto Player?