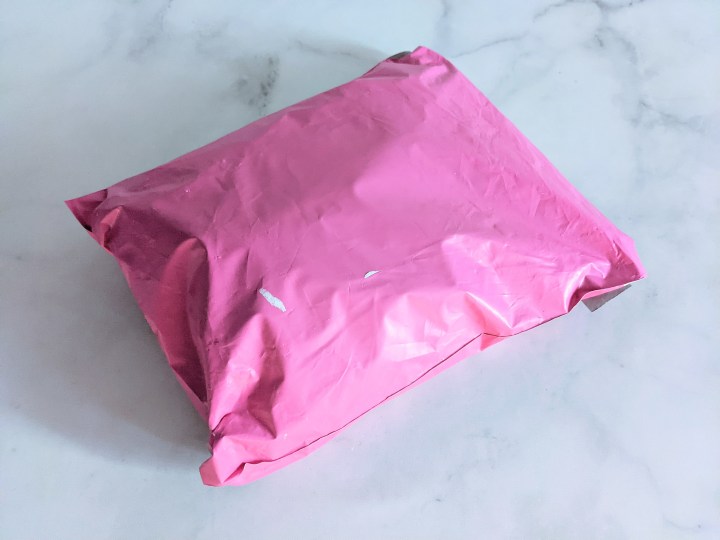 YogaClub is a monthly yoga clothing and apparel subscription box curated based on your preferences. They send brand name clothes, but at a fraction of the retail prices! Upon sign up, there's a fun style quiz that subscribers can use to tell them about your style preferences. You can subscribe to the Guru Monthly for $79. Shipping is $6.95 to USA and $9.95 to Canada, Alaska & Hawaii. They are also shipping to the UK.
DEAL: Use the coupon code HELLO to get your YogaClub Guru Box subscription for just $59 for life! That's $20 savings per month!
Prefer fewer items? Get your first 2-outfit box for just $39, instead of $49! That's $10 savings! Use this link and use the coupon code KARMA10 at checkout OR Take $10 off your first seasonal legging subscription box! Use this link and the coupon code TAKE10 at checkout.
Yoga Club now has services to make exchanges on your items, and there's even a community for Canadian subscribers!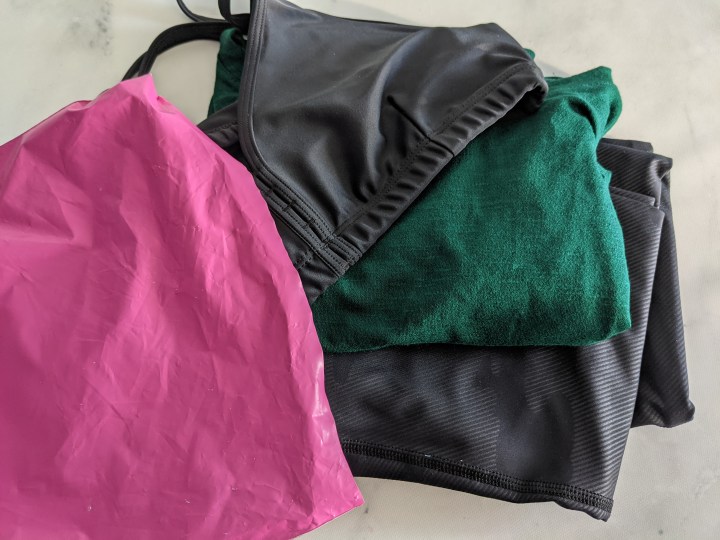 This month, I've received greens and black! I haven't received a lot of green so far in this subscription, so this was a happy surprise!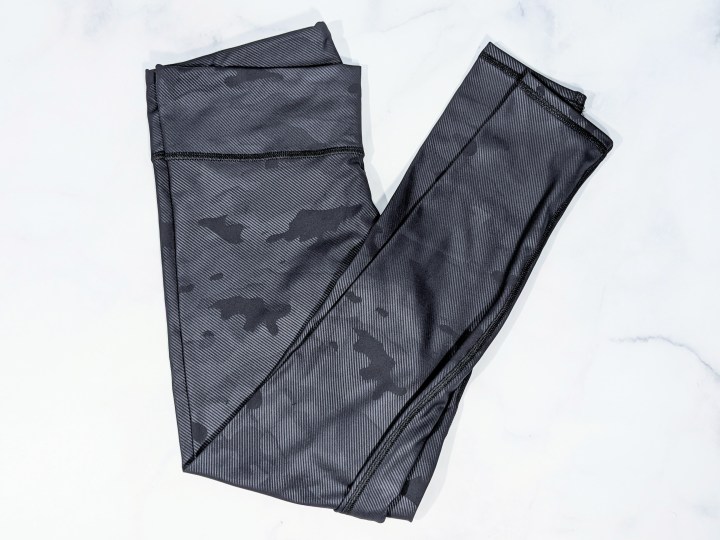 Vie Active Ultraflow Rockell 7/8 Black Camo. Vie Active is a staple in this subscription box. This month, I've received a 7/8 legging, which sits perfectly at my ankle (I have short legs) and they are not quite buttery soft, but they have a nice feel.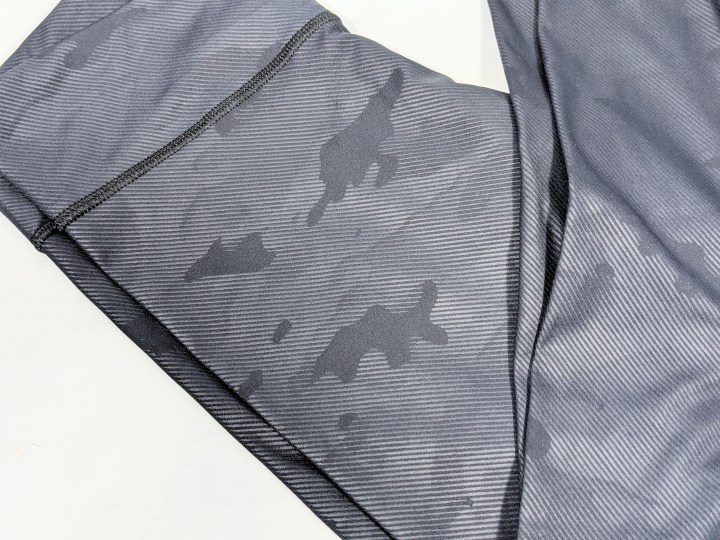 They have an interesting subtle camo pattern with nice lines.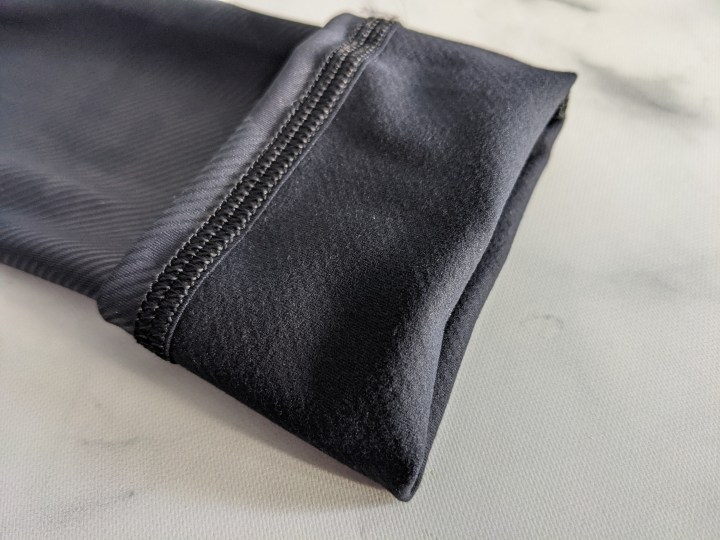 The lining is soft and almost like a thin fleece. It's really nice at this time of the year, it gives a bit of warmth on the skin before working out, but it doesn't keep me warm while working out.
The waistband isn't really wide and has a small elastic going around. You can full on it and tie a knot if it's too big, but after having done it once before going out for a run, I wouldn't do it again!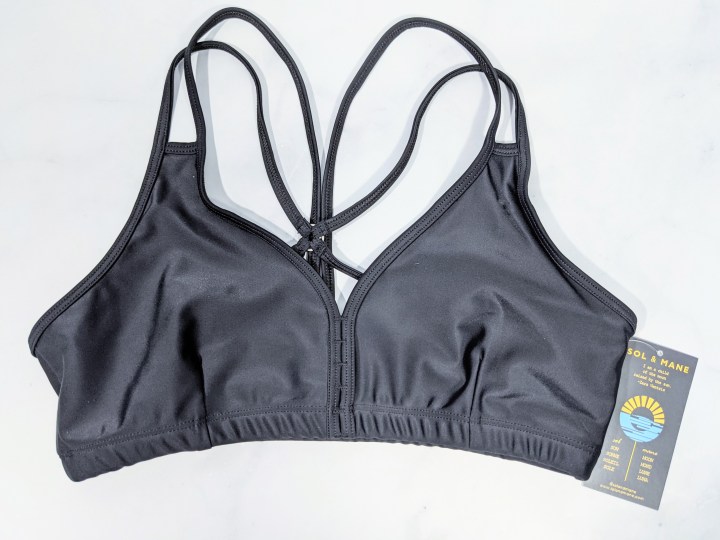 Sol & Mane Vinyasa Bra – Black. I usually really like the fabric used by this brand, but this bra feels odd to me. I has a very stiff synthetic feel that I don't really like.
It has pockets for extra padding, but none were provided with the bra. A small elastic band goes all the way around, but I feel like it will die on me at any time. The straps are also very stiff. As much as I loved all my leggings from this band, I really don't like this bra at all.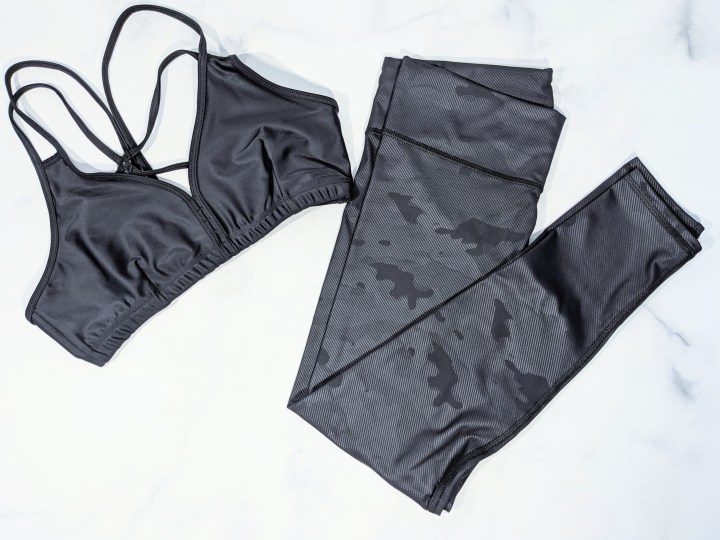 It works well together though.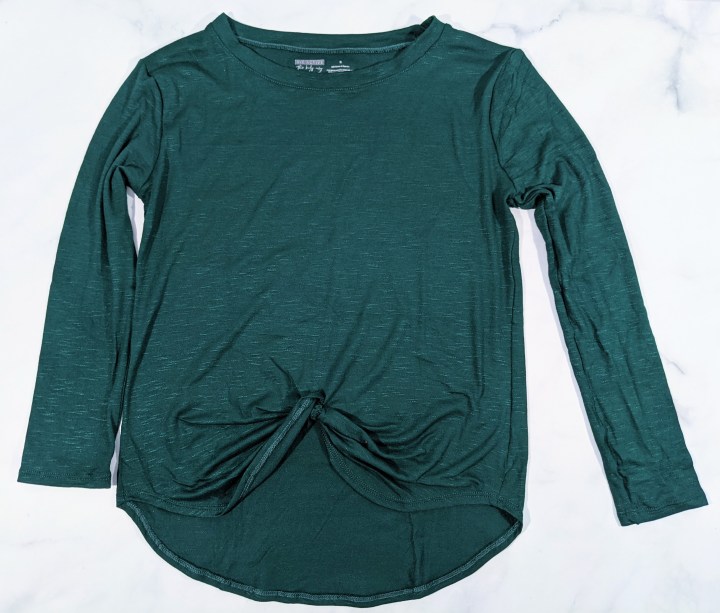 Vie Active Nikki Top – Hunter. I love the emerald green shade of this long sleeve top. The fabric is lightweight, flowy and very soft.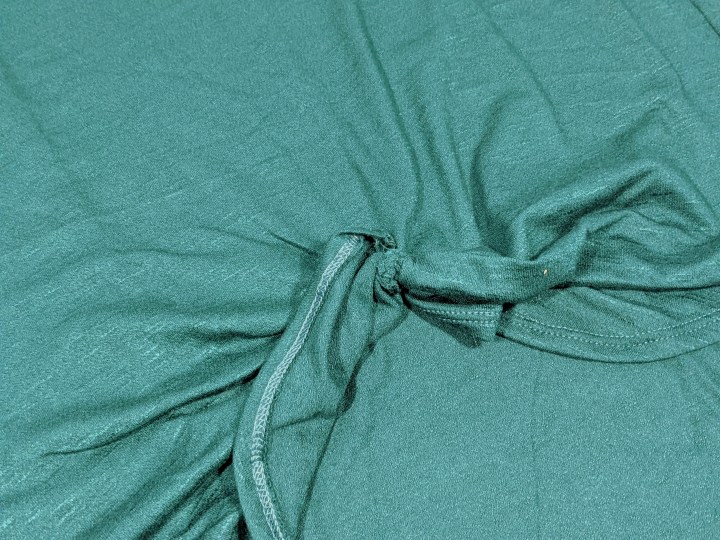 It has a nice knot detail at the front, small enough to not get in the way.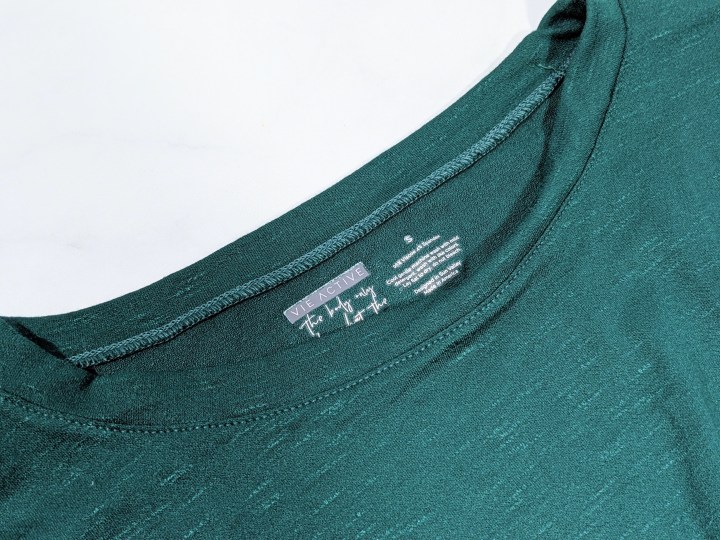 The fabric is a blend of Viscose and Spandex. It's great to head to your workout and stay comfortable during the warm-up.
I was really happy with this month's box. Even though I really don't like the bra, everything follows exactly my profile and the green long sleeve shirt is great for this time of the year when you need just a bit more warmth. The pants are really nice and soft.
I like that you can change your sizing pretty much whenever you want, but I wish there was a way to add a bit more personality in the profile such as colors you don't like.
If you know of a brand that doesn't fit you or that you don't want, a style that you prefer, or any other thing you want to let them know, you can send them an email and they will make a note to your account. And if you want to change your subscription or the schedule (instead of monthly, you want the box quarterly), you just need to send them a message through your account and they will make the arrangements as soon as possible.
Have you tried YogaClub? What do you think of this month's personalized selection?