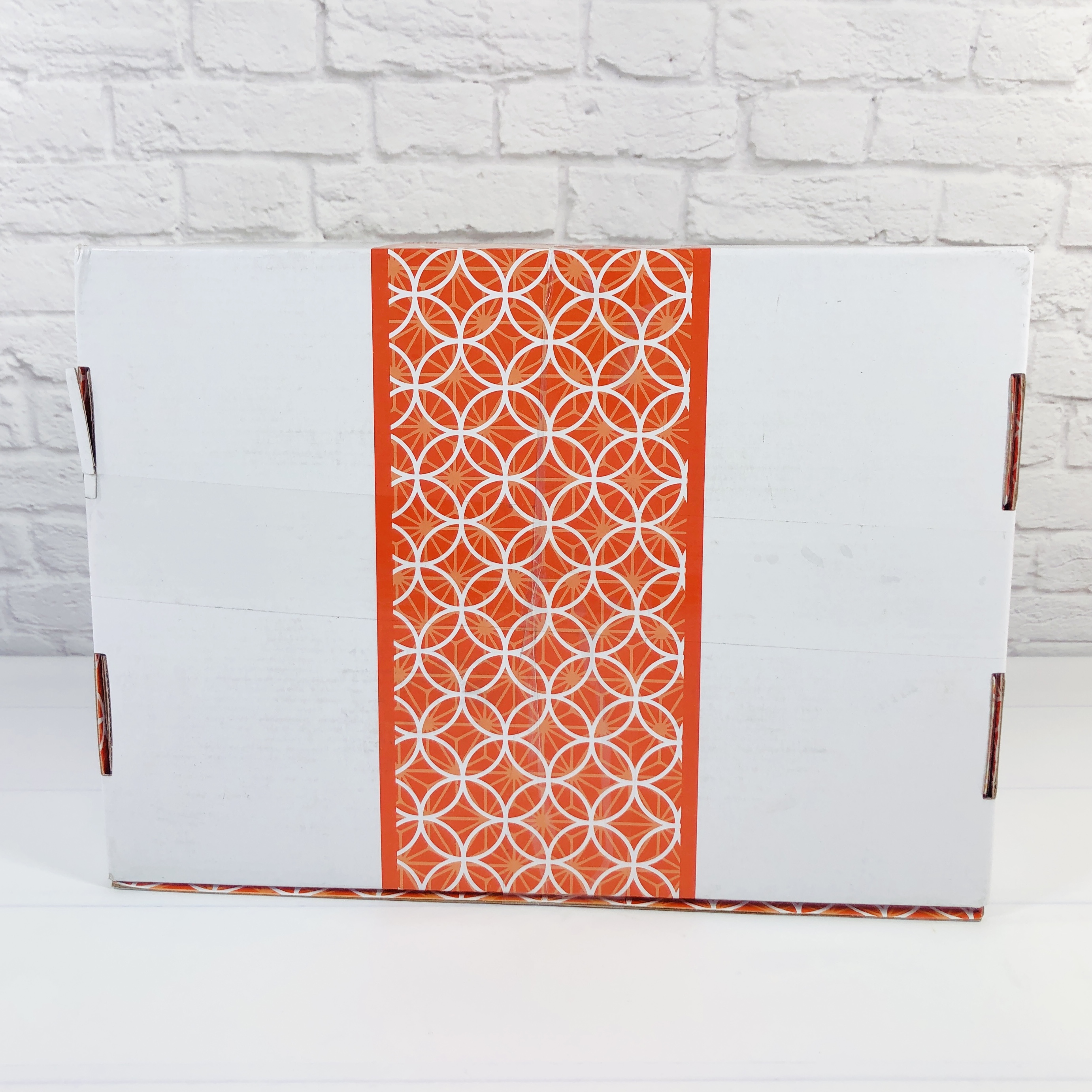 WOWBOX is a subscription from Japan that sends delicious snacks and sweets. There are 3 different box types to choose from and I am reviewing the Healthy & Beauty Box. Snacks in this box are supposed to be on the healthy-ish side. The other box choices are Prefecture Box or Original Box. T
Who says healthy snacks can't taste good? You will travel and explore the delicacies of Japan through a multitude of snacks featuring healthy & natural ingredients. Each month brings a new taste of regional snacks that fall into one or more of these categories: vegan, vegetarian, gluten-free, organic, and additive free.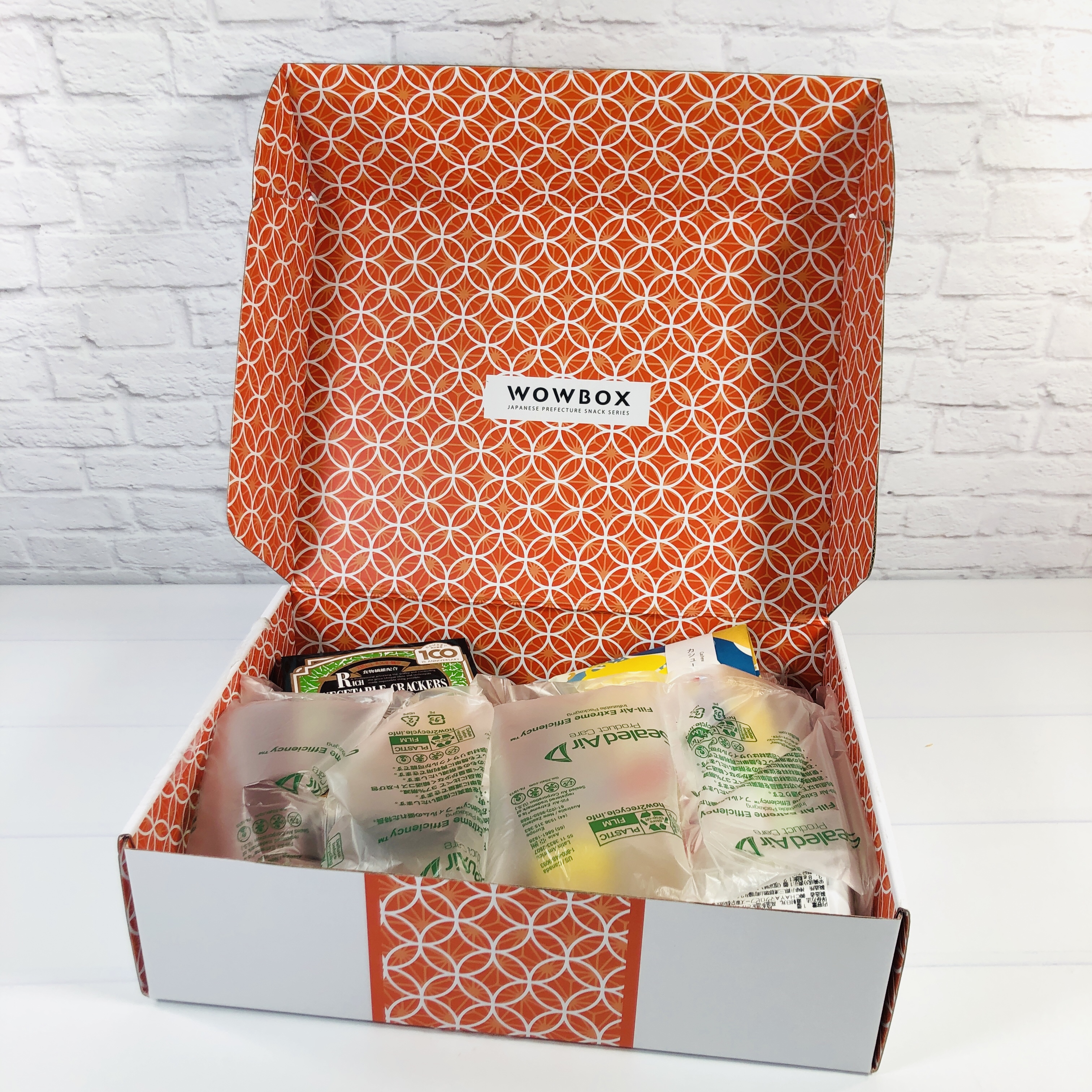 My items were cushioned with bubbles on their trip to my home from Japan.
The serving sizes look pretty generous. There are several servings in each bag/box.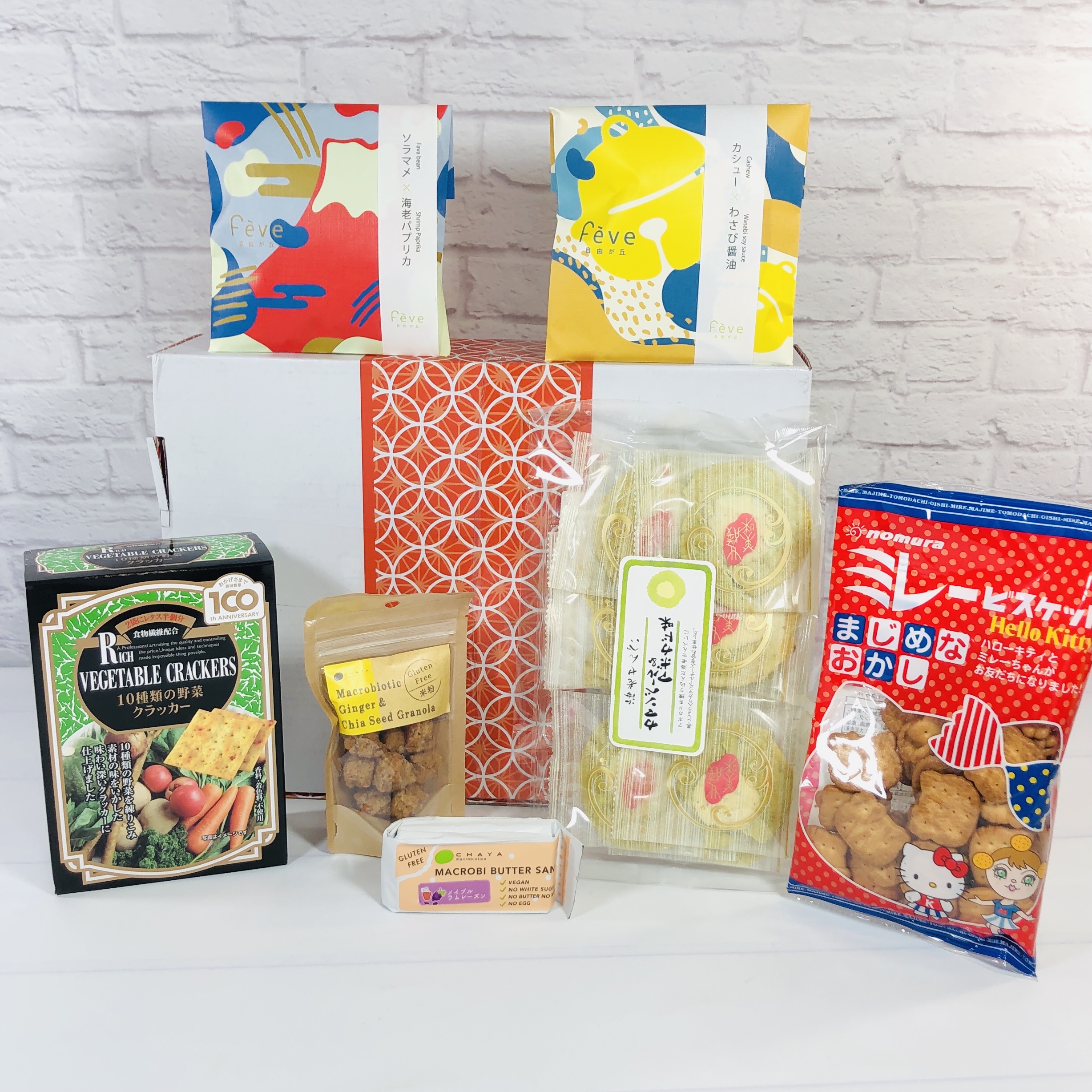 Everything in my box! The theme is New Year Celebration.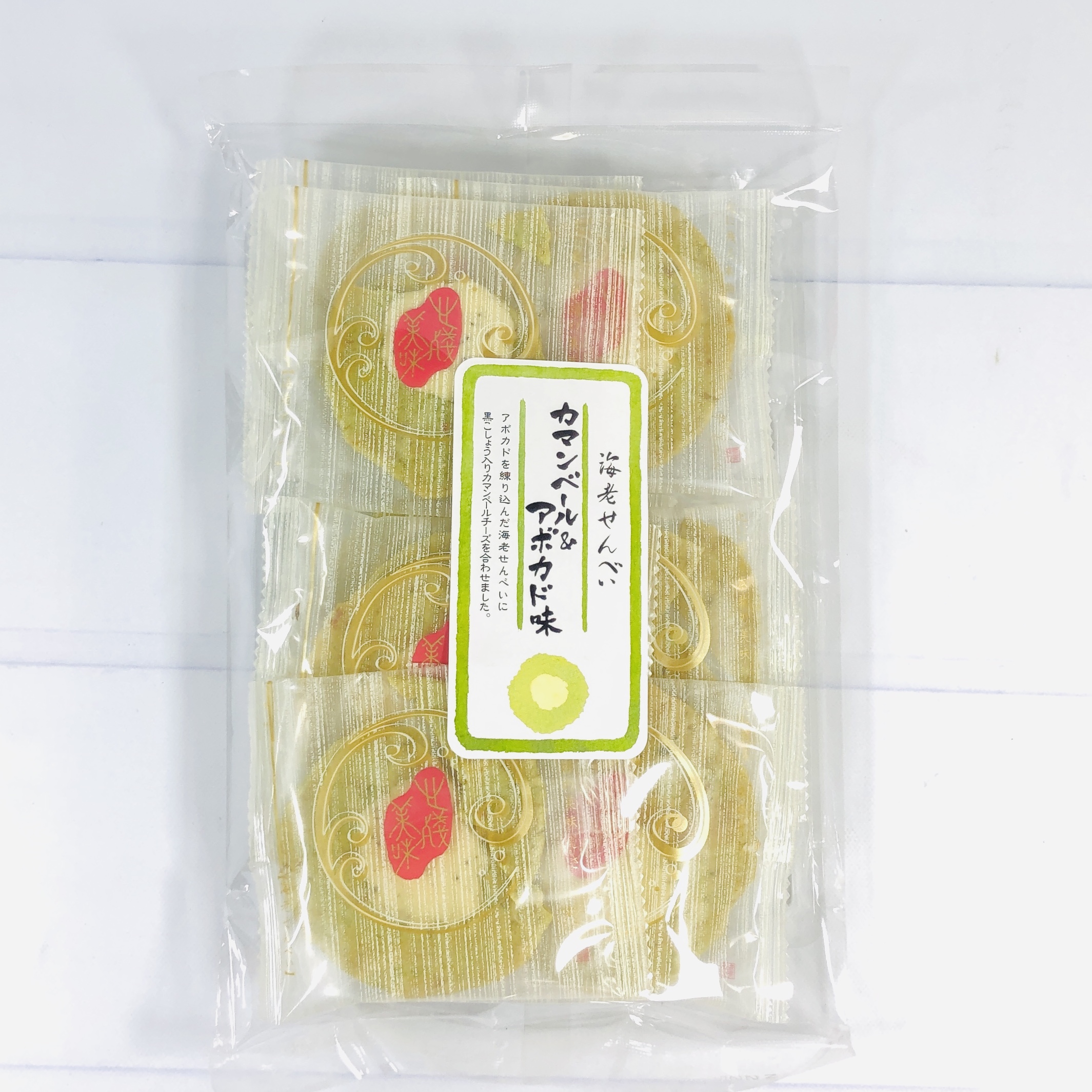 Shrimp Senbei Camembert & Avocado Flavor I received a whole bag of this cracker with an interesting flavor combo.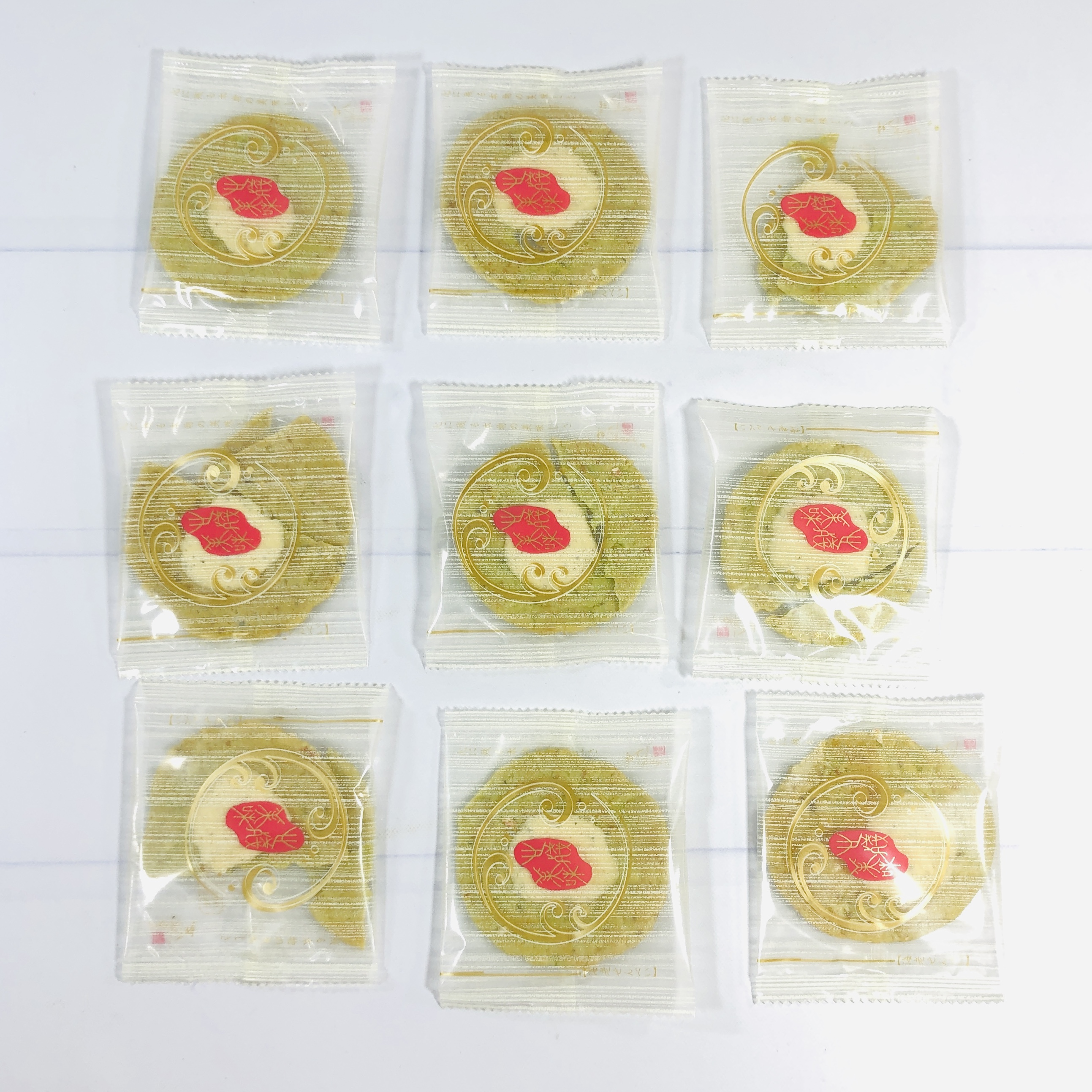 There were 9 individually wrapped crackers and some were broken, some whole.
The senbei alone is very, very shrimpy flavored and I wasn't a fan, however, the camembert topping, which was creamy but solid, made a difference and so I would suggest when tasting that you bite in such a way that both the cracker and the topping end up in your mouth at the same time.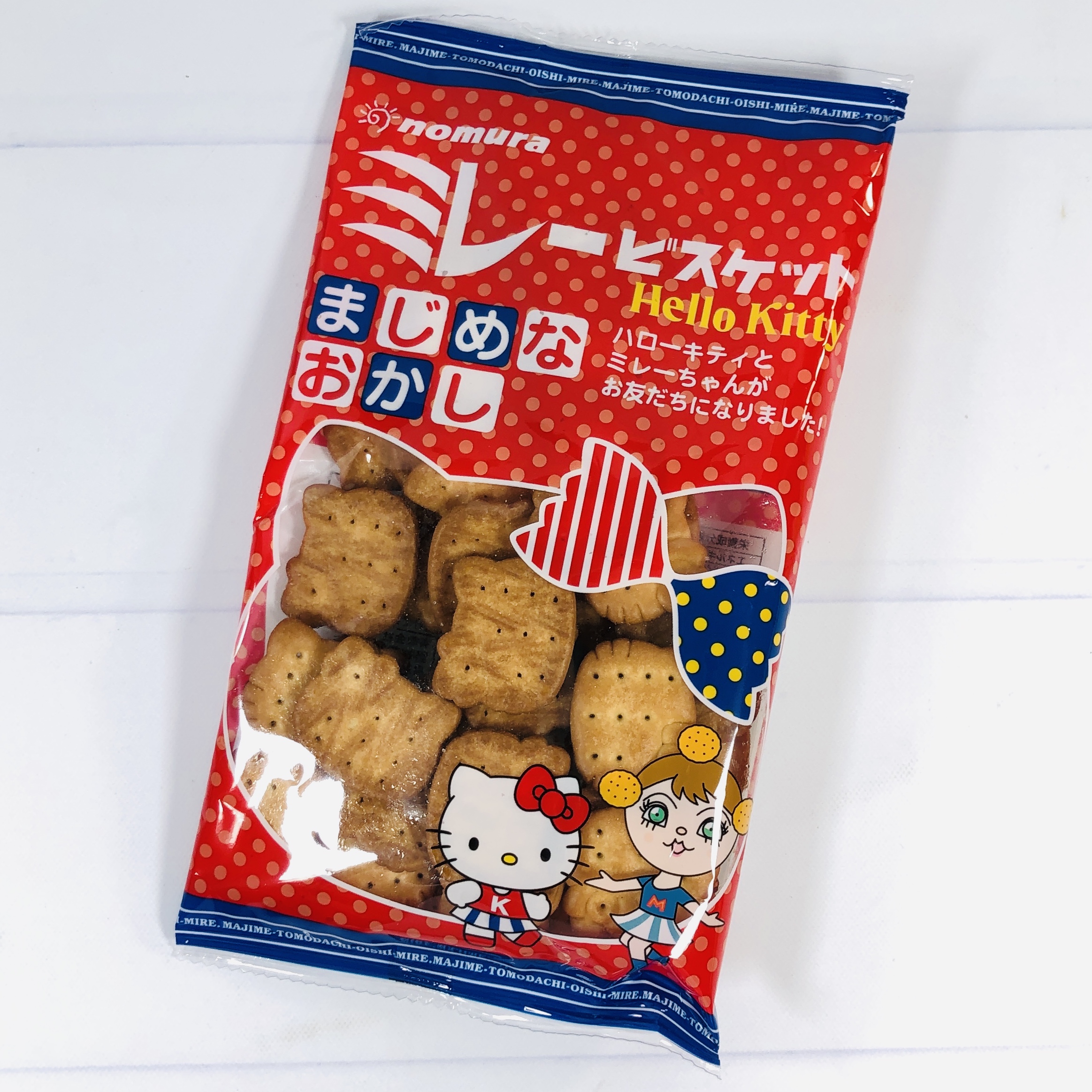 Hello Kitty Millet Biscuit I received a pretty big bag of these adorable crackers.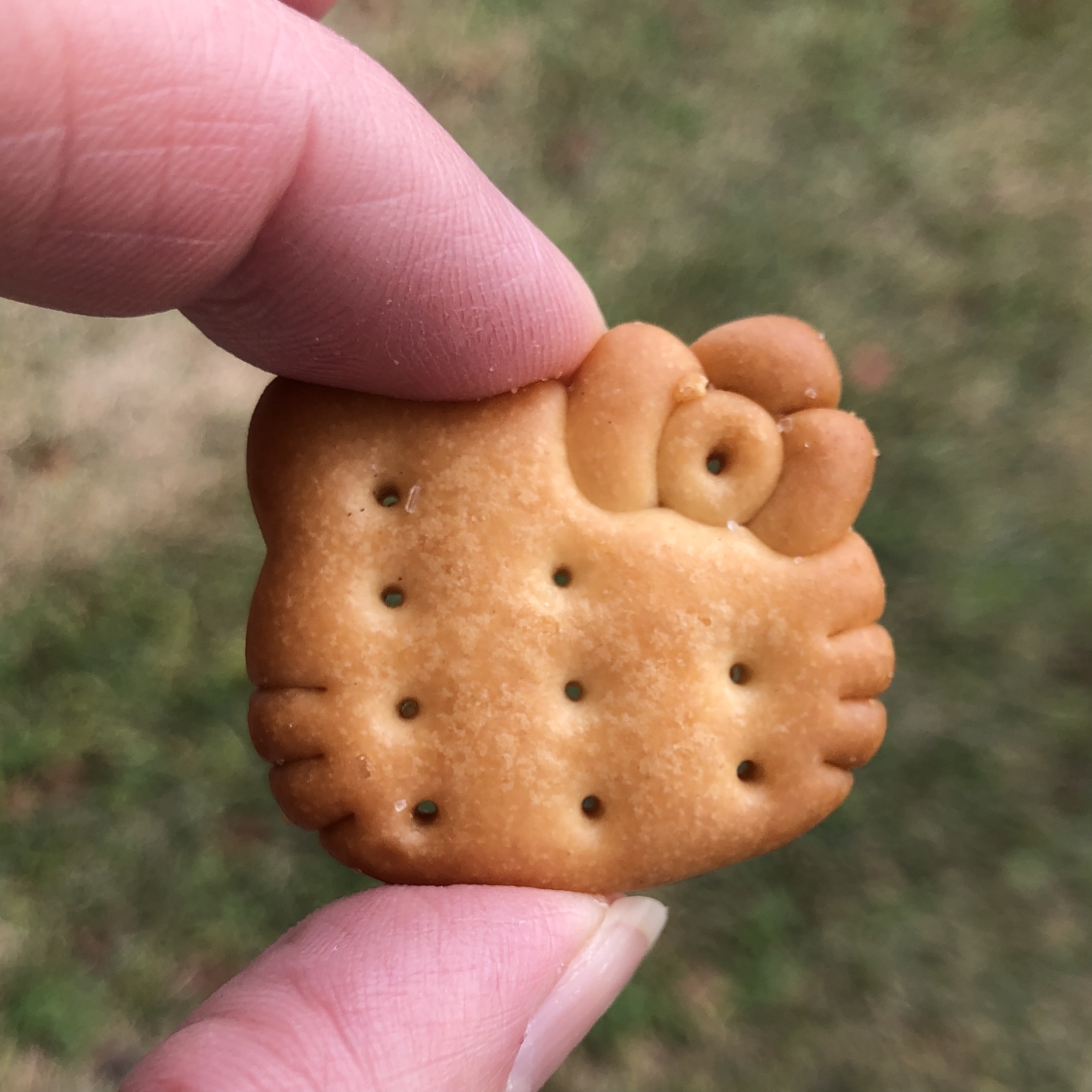 They are shaped like Hello Kitty's head and taste like a lightly sweetened Ritz cracker, buttery and rich and lightly salty.
Feve Fava Bean Shrimp Paprika are crunchy fava beans with a spicy seasoning that is also shrimpy and slightly sweet.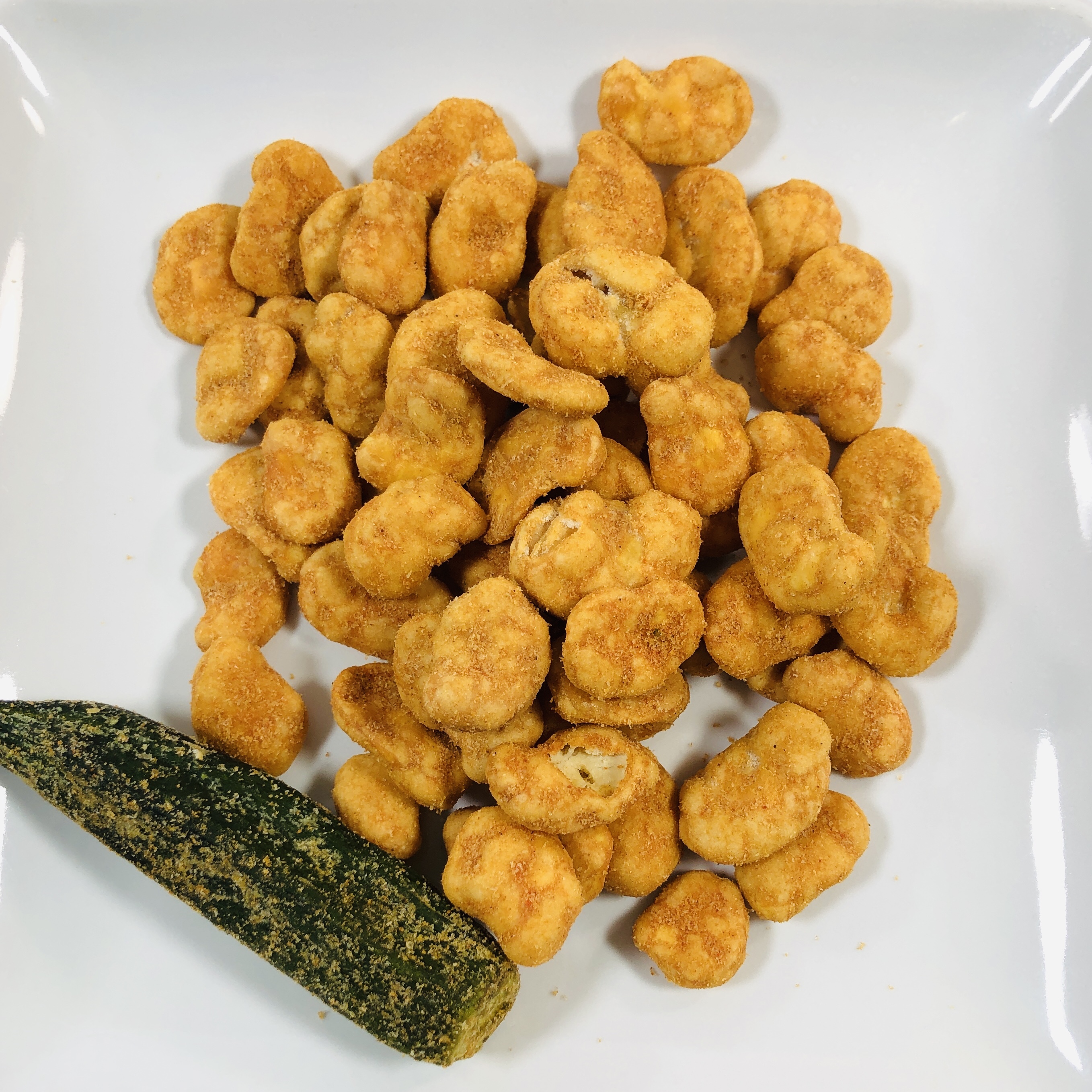 I wasn't expecting a freeze-dried okra inside and when I split it in half (to share with my husband) the seeds came out and they were tasty too. The okra didn't taste shrimpy at all.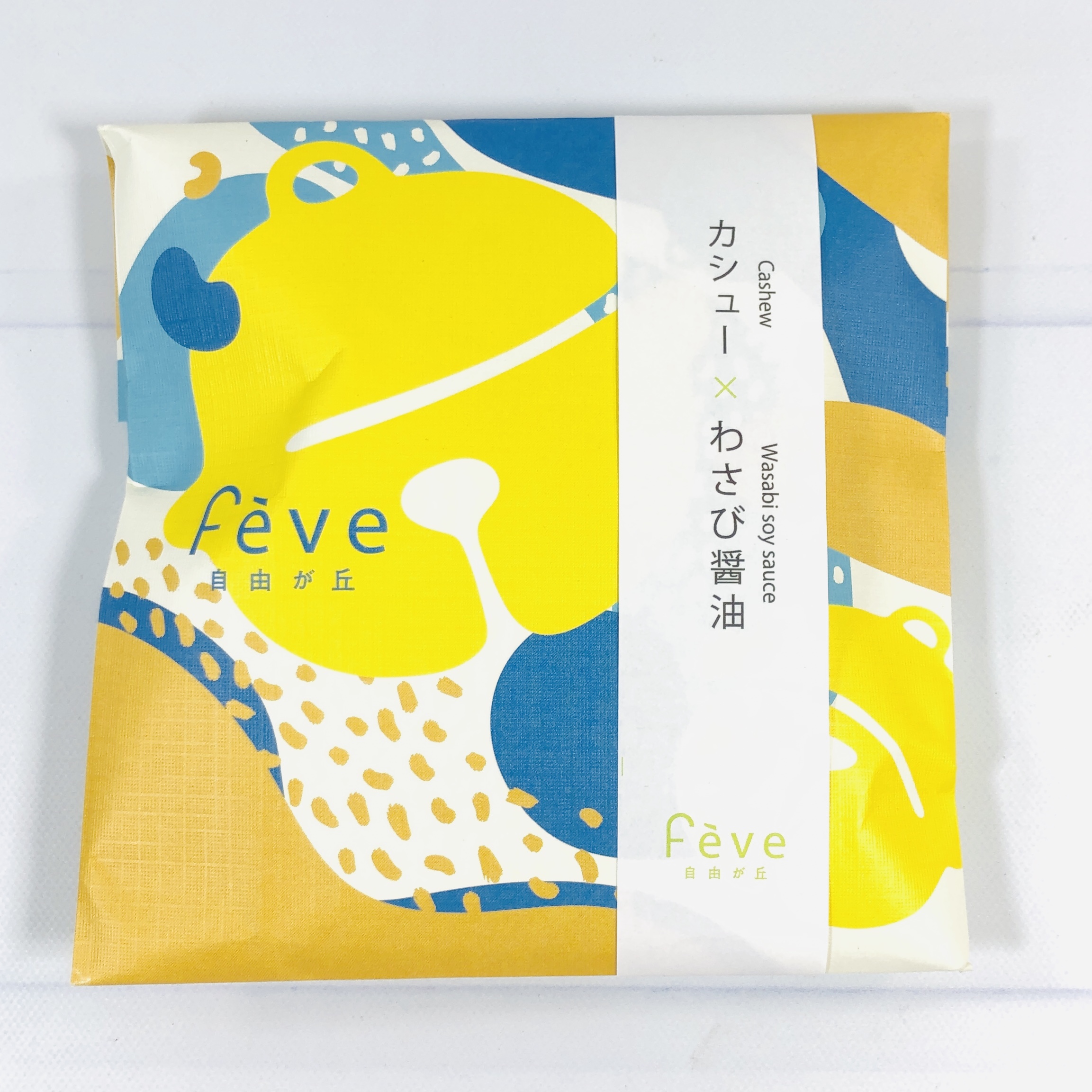 Feve Cashew & Wasabi Soy Sauce I love nut snacks and a wasabi and soy sauce flavor combo sounded intriguing.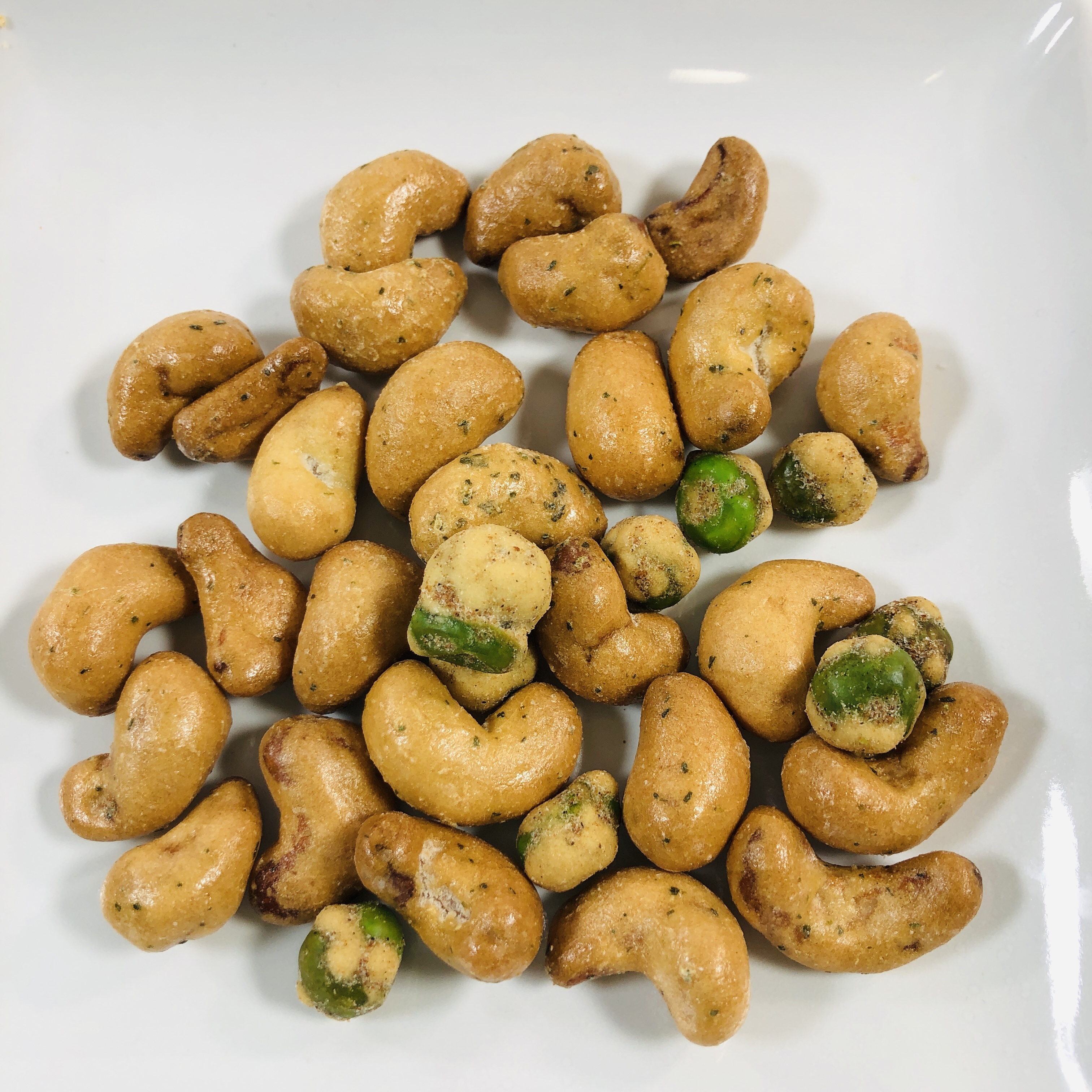 The roasted cashews are covered in a lightly sweetened dough but every once in a while I would get a blast of heat from wasabi, but not in the strength that usually accompanies my California rolls, I didn't get that wrinkled brain feeling or anything like that. I believe the green pieces are peas but I'm not 100% sure.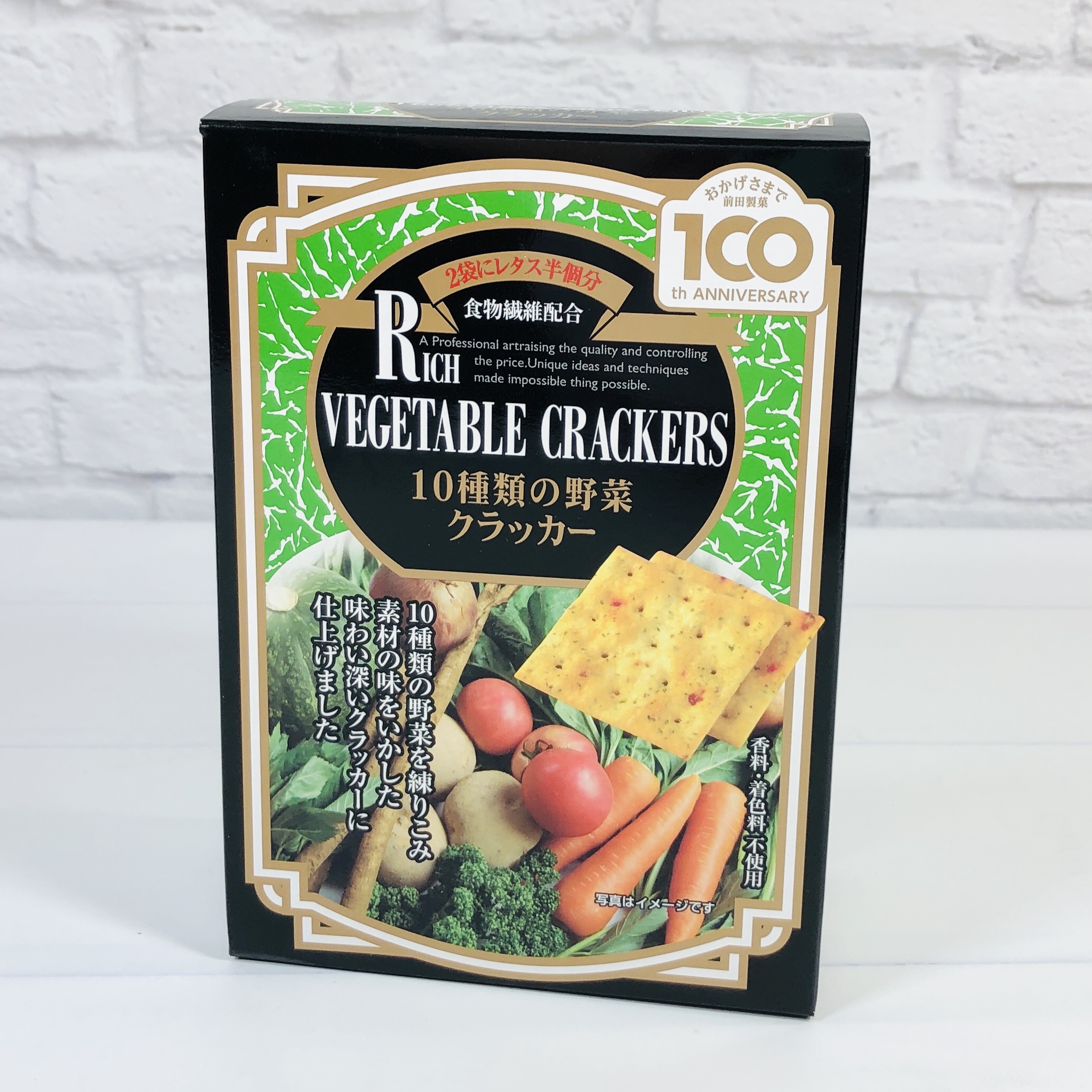 10 Types of Vegetable Cracker There are 10 veggies backed into this cracker.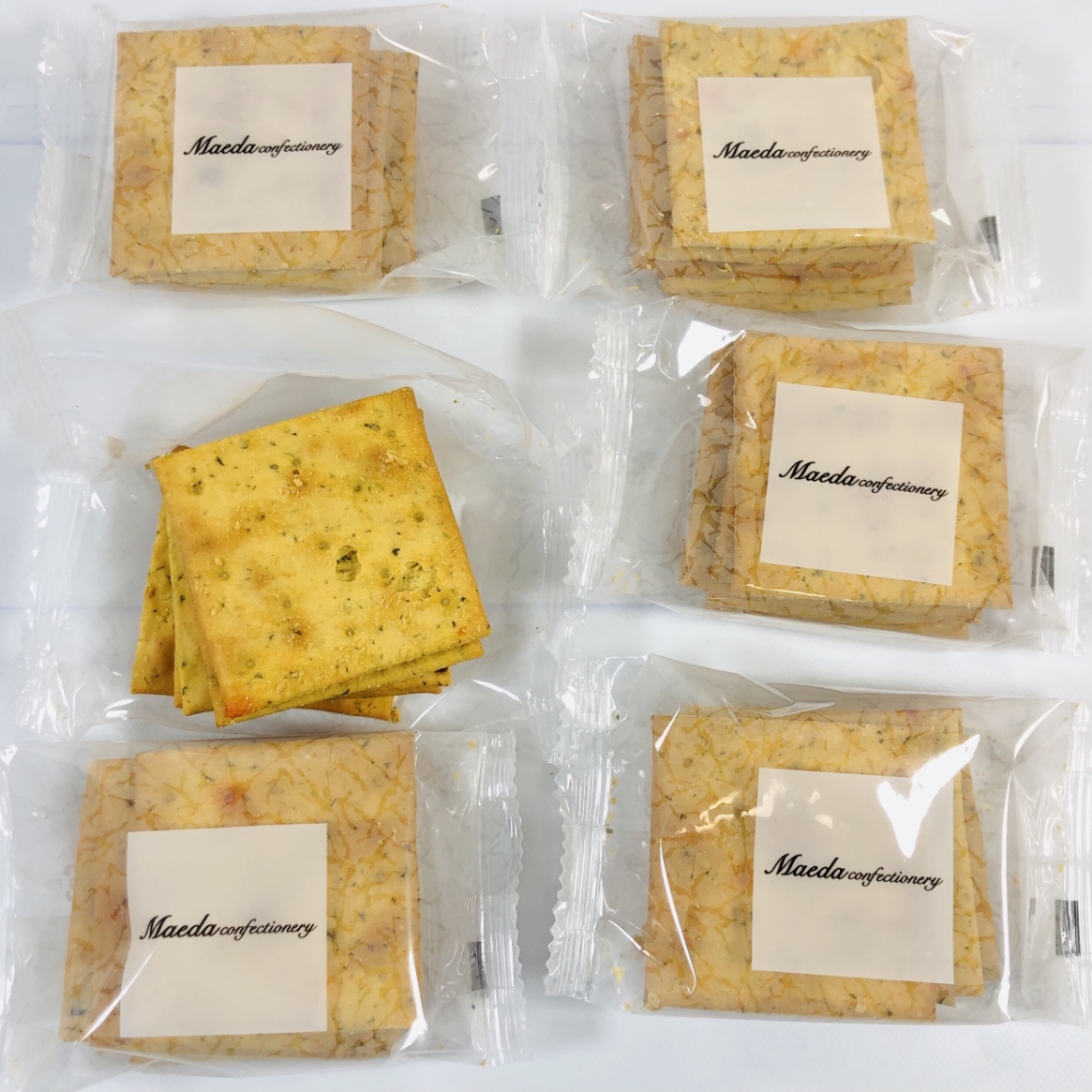 There were 6 individually wrapped packs in the box and each one has 5 crackers. It reminded me of a Saltine that's been taken up a notch with a not too strongly flavored coating and I was pleased to find that they weren't overly salty. My husband said he really liked these too.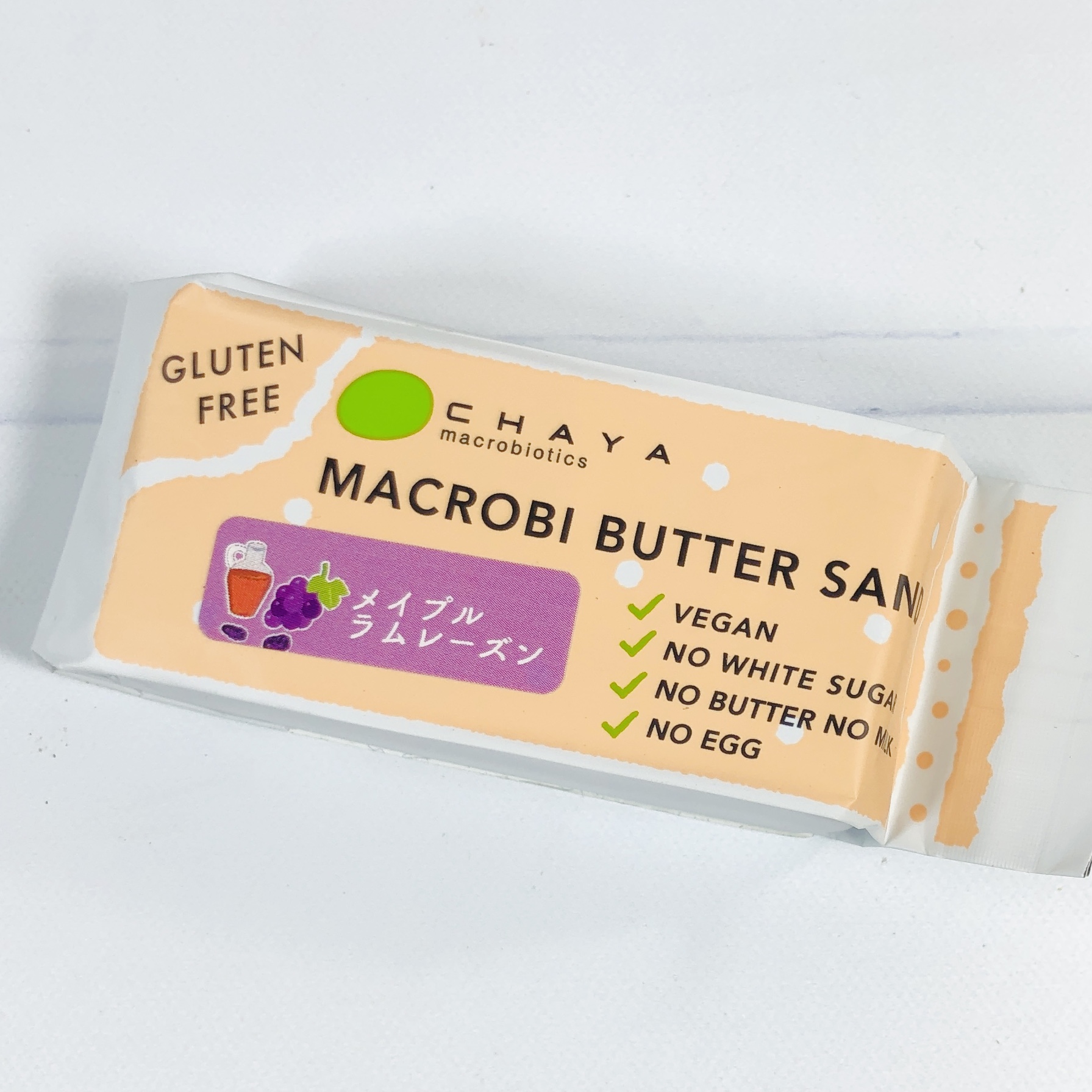 Macrobi Butter Sand Here is snack that is so unusual and also super yummy. I believe this has raisins inside based on the picture.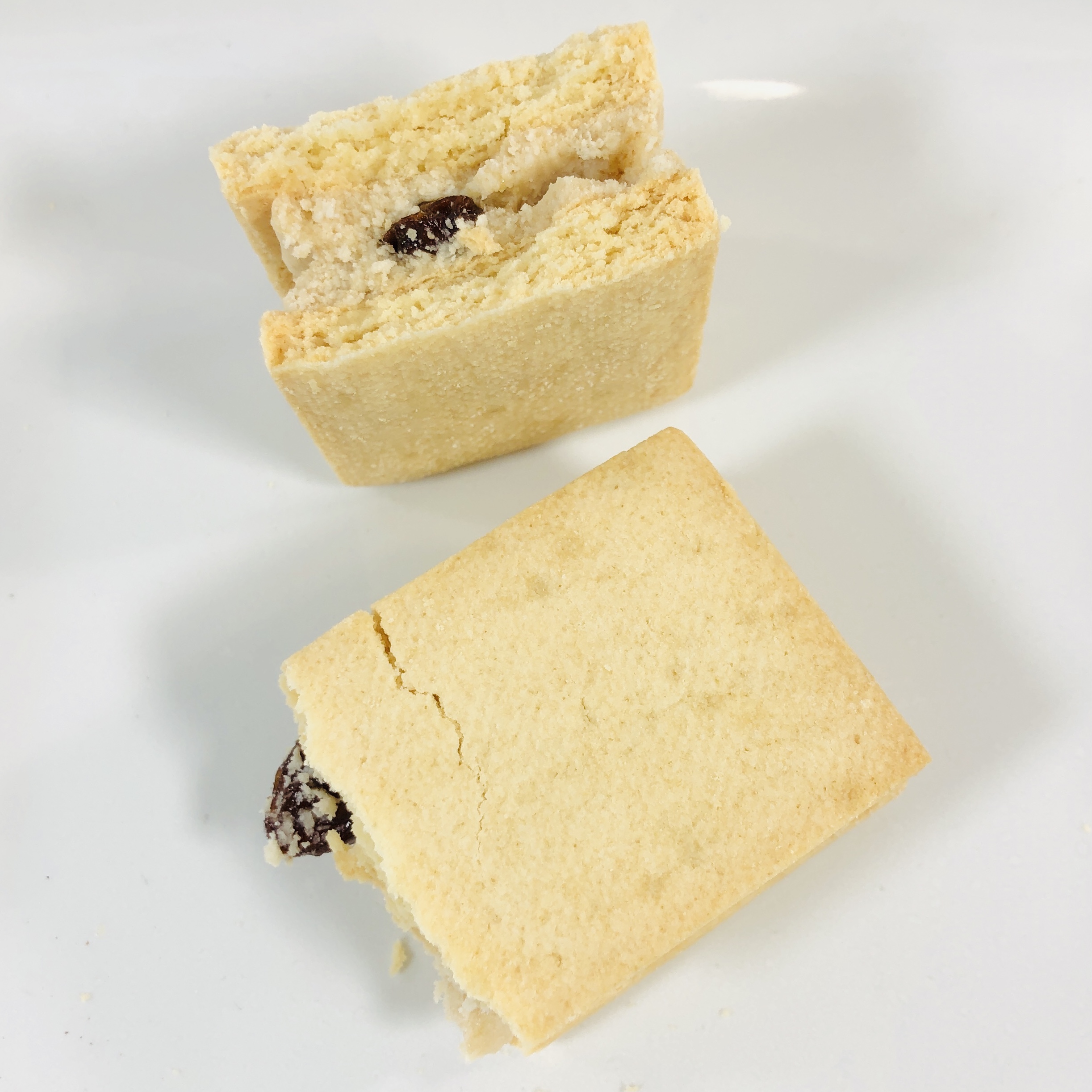 It has a cookie that is similar to pie pasty on the outside and the inside has a creamy filling that is dairy- and egg-free. The flavor isn't super strong, there were a few soft, chewy raisins, and the whole thing was delightful.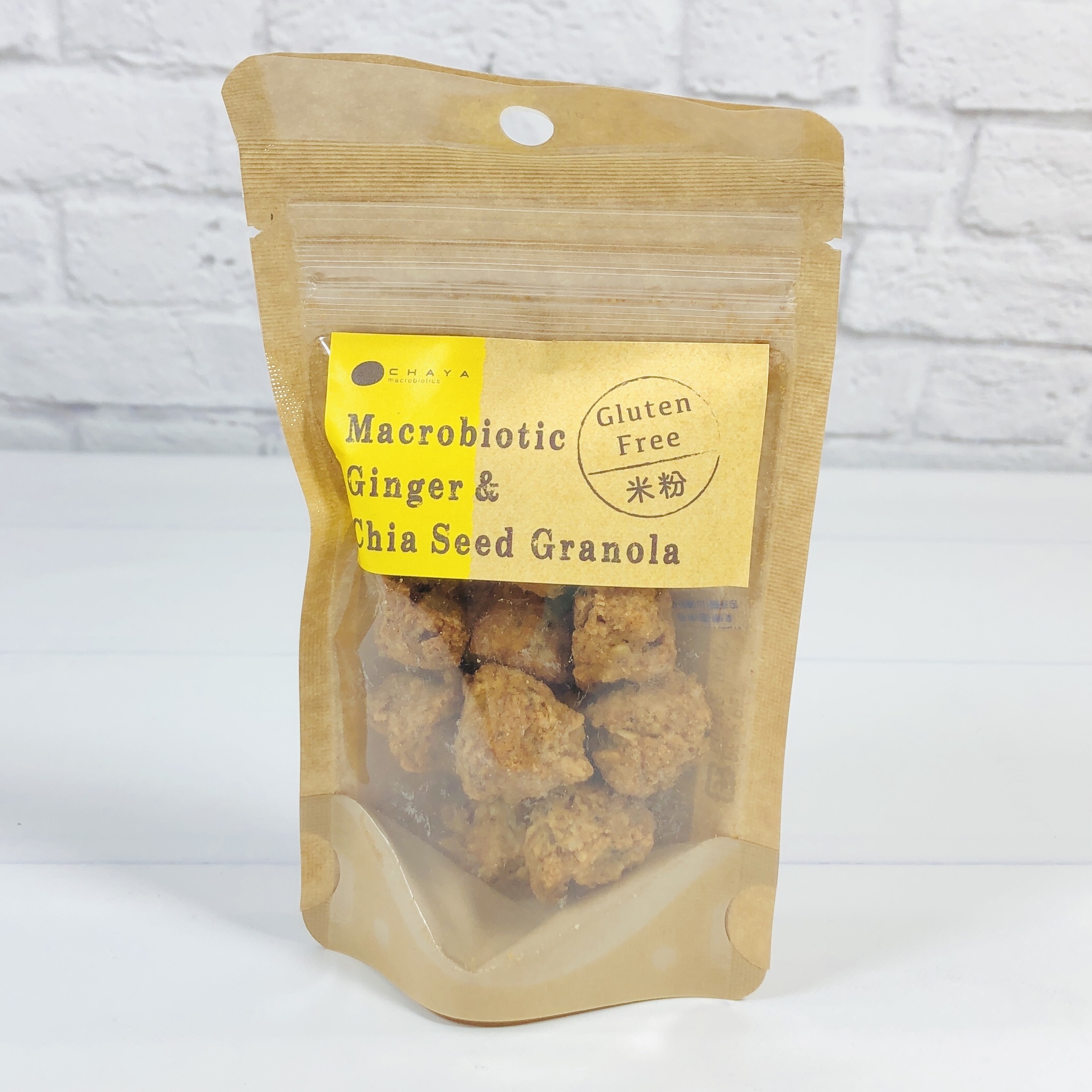 Chaya Macrobiotic Ginger & Chia Seed Granola I really wish I had a bigger bag of this because it is the perfect snack. It is portable, easy to pop in the mouth, and tastes great.
I believe these are made with oats and there are little bits of real ginger inside along with chia seeds. They are slightly sweet and make for a great travel-friendly snack.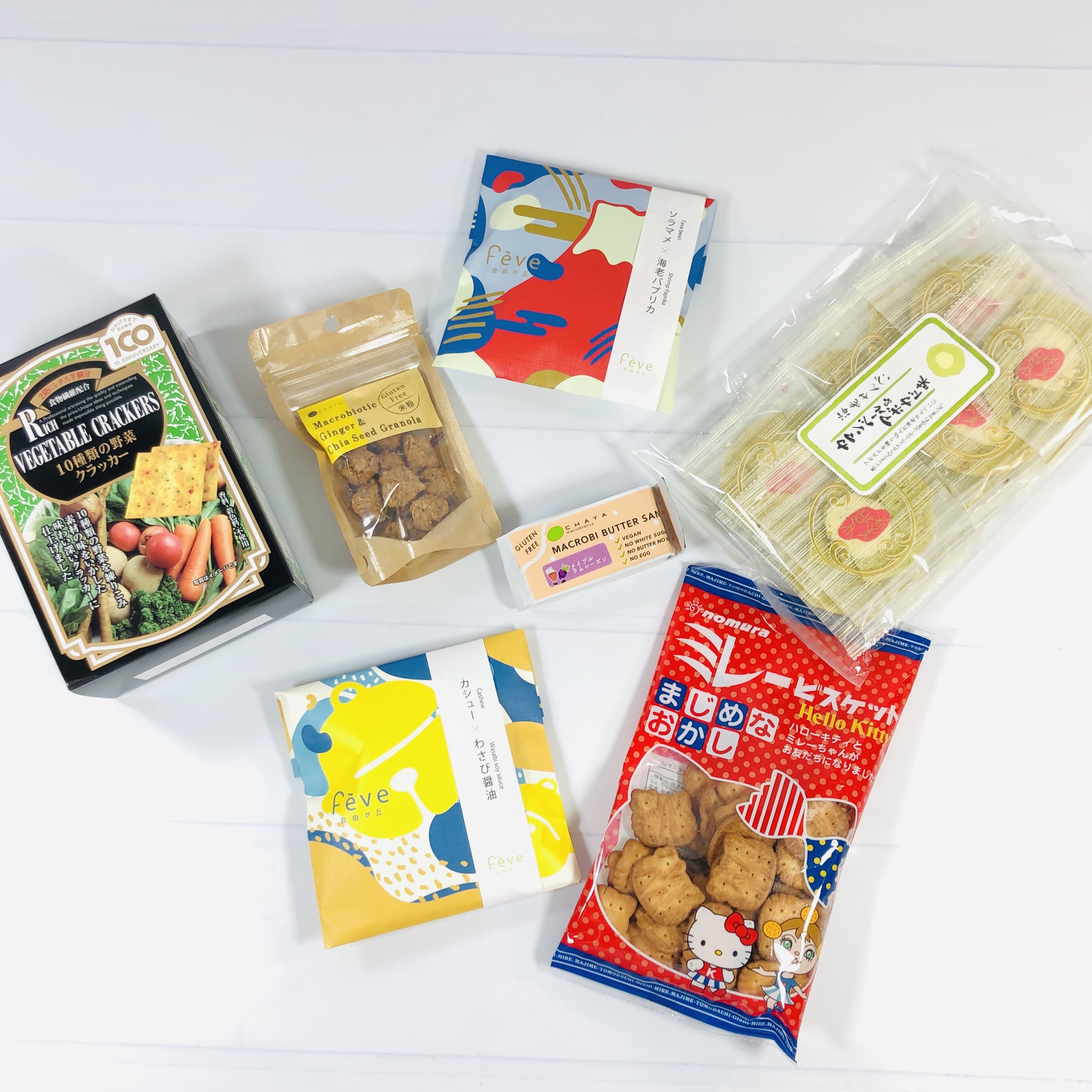 The snacks in my WOWBOX Healthy & Beauty Box were tasty and unusual, with flavor combos and products I've never tried before! There were exciting combos, like camembert and shrimp with avocado in the senbei and wasabi on the cashews. My husband really liked the fava beans with shrimp, he said they reminded him of corn nuts. The cracker packs are almost gone, my family really enjoyed them, and the Macrobi Butter cake/cookie/pie was so tasty. I can't wait until WOWBOX has an online store, because I also want to get some more of those granola clusters.
What do you think of the WOWBOX Healthy & Beauty Box?