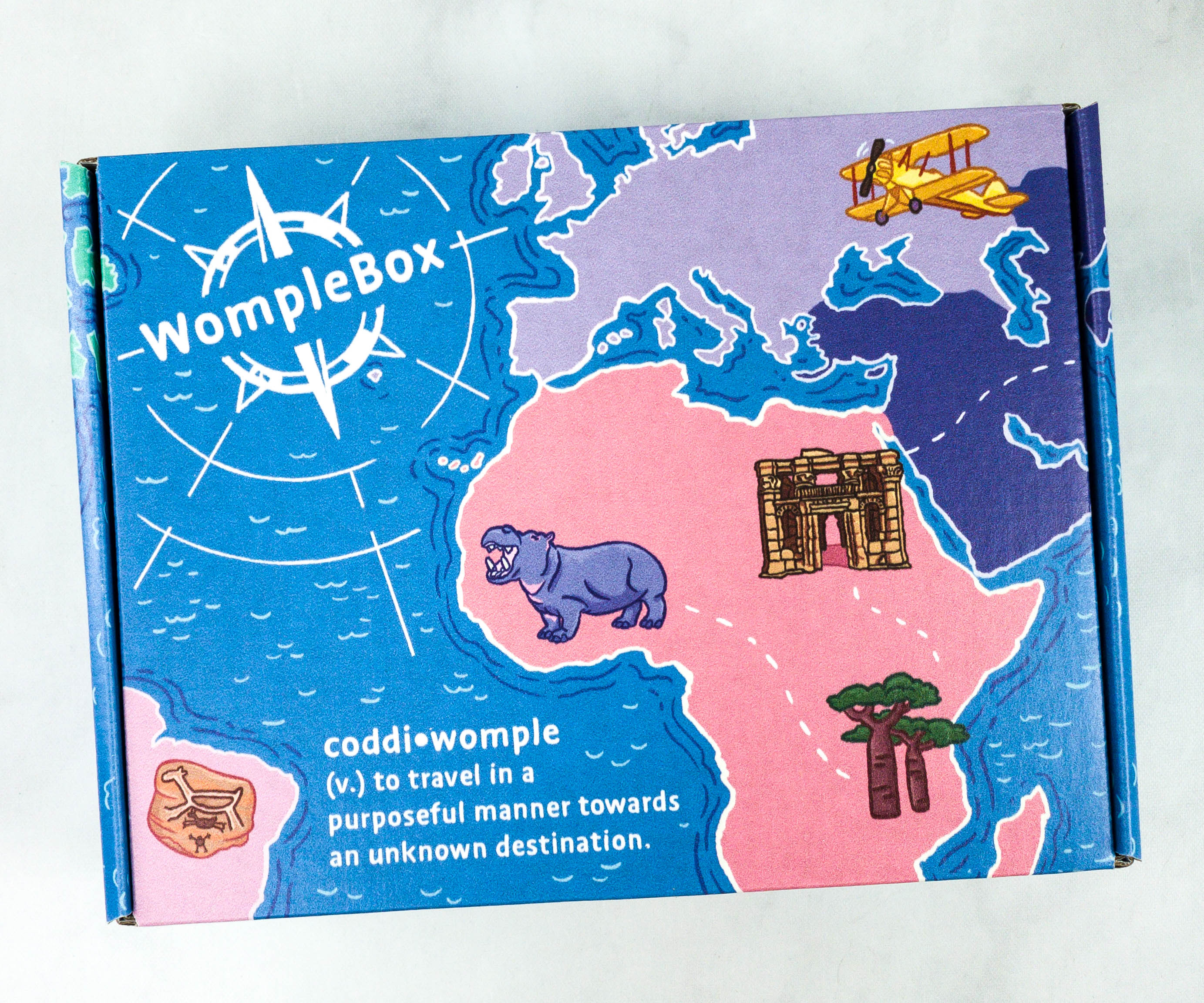 WompleMail is a monthly snail-mail subscription intended for kids who love new adventures! The box costs $24.99 each month, and you can save more when you subscribe for 3, 6, or 12 months, plus it comes with free shipping. Each month, a traveling pen pal sends fun letters and engaging activities about a new off-the-beaten-path place in the world. The box also encourages reading through storytelling and teaches kids about different cultures and destinations. This subscription is ideal for kids age 6-11.
DEAL: Get $5 off any subscription Use coupon code HELLOWOMPLE.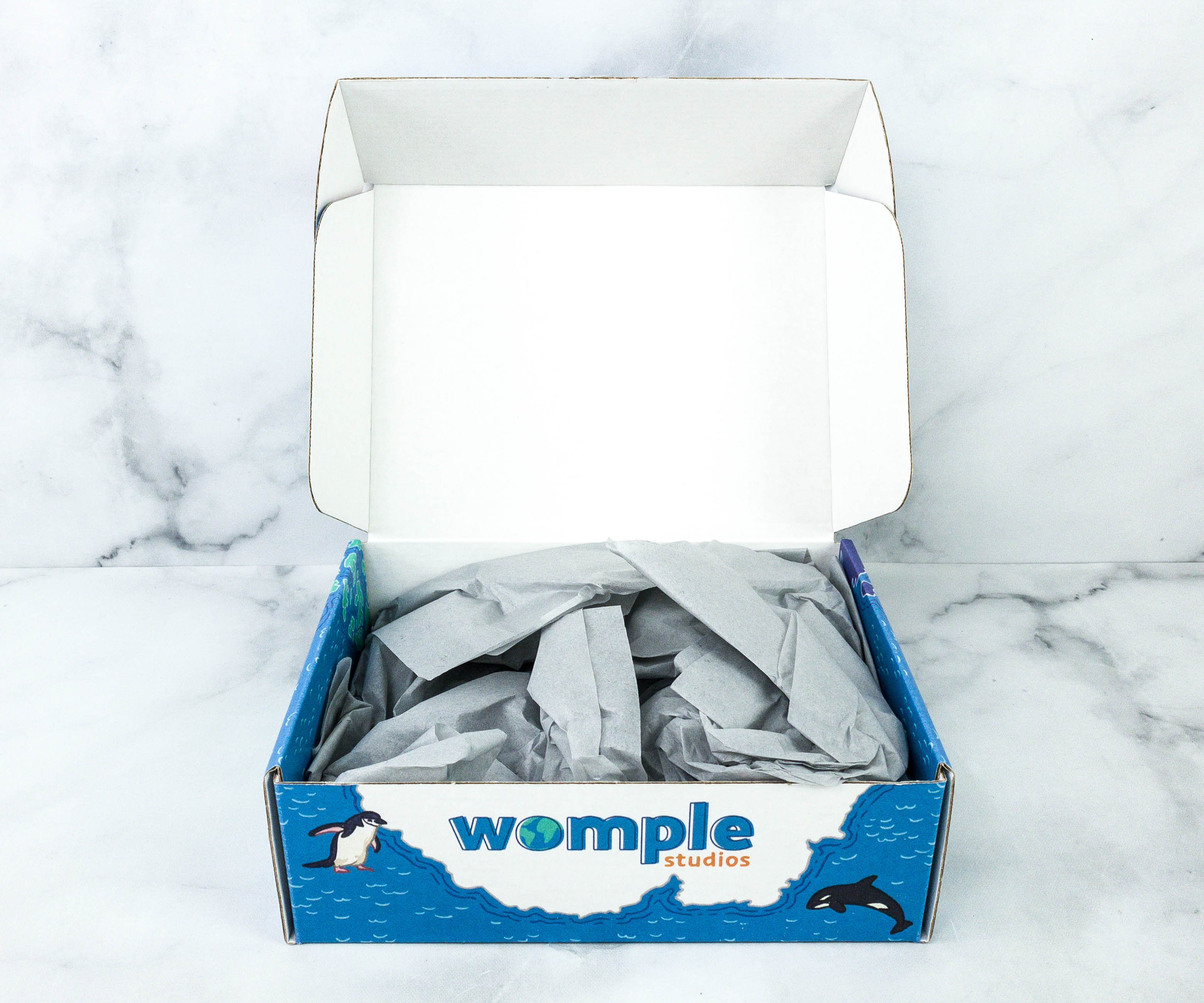 The items were wrapped in gray tissue paper.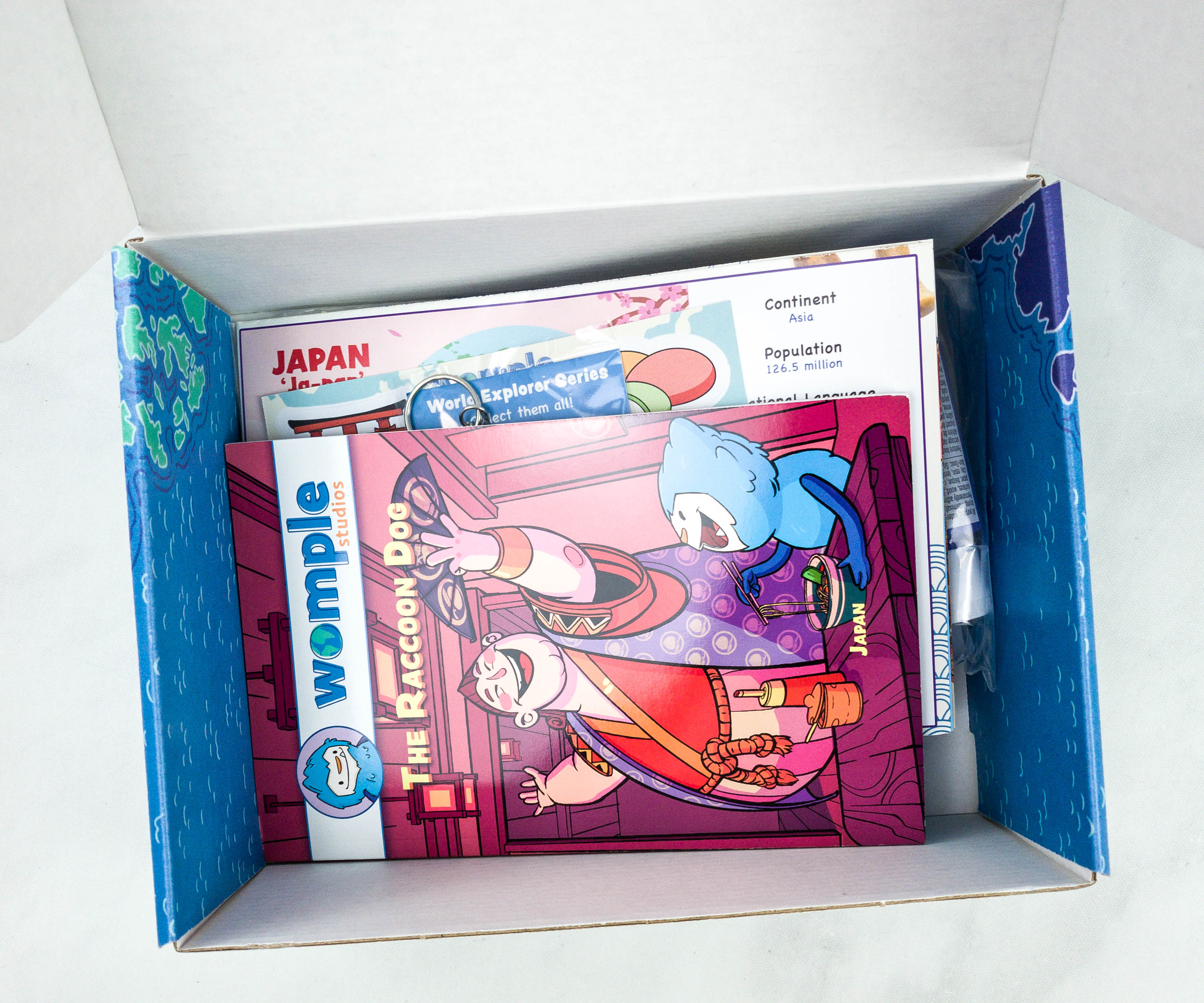 All the items are neatly stacked inside.
Everything in the box!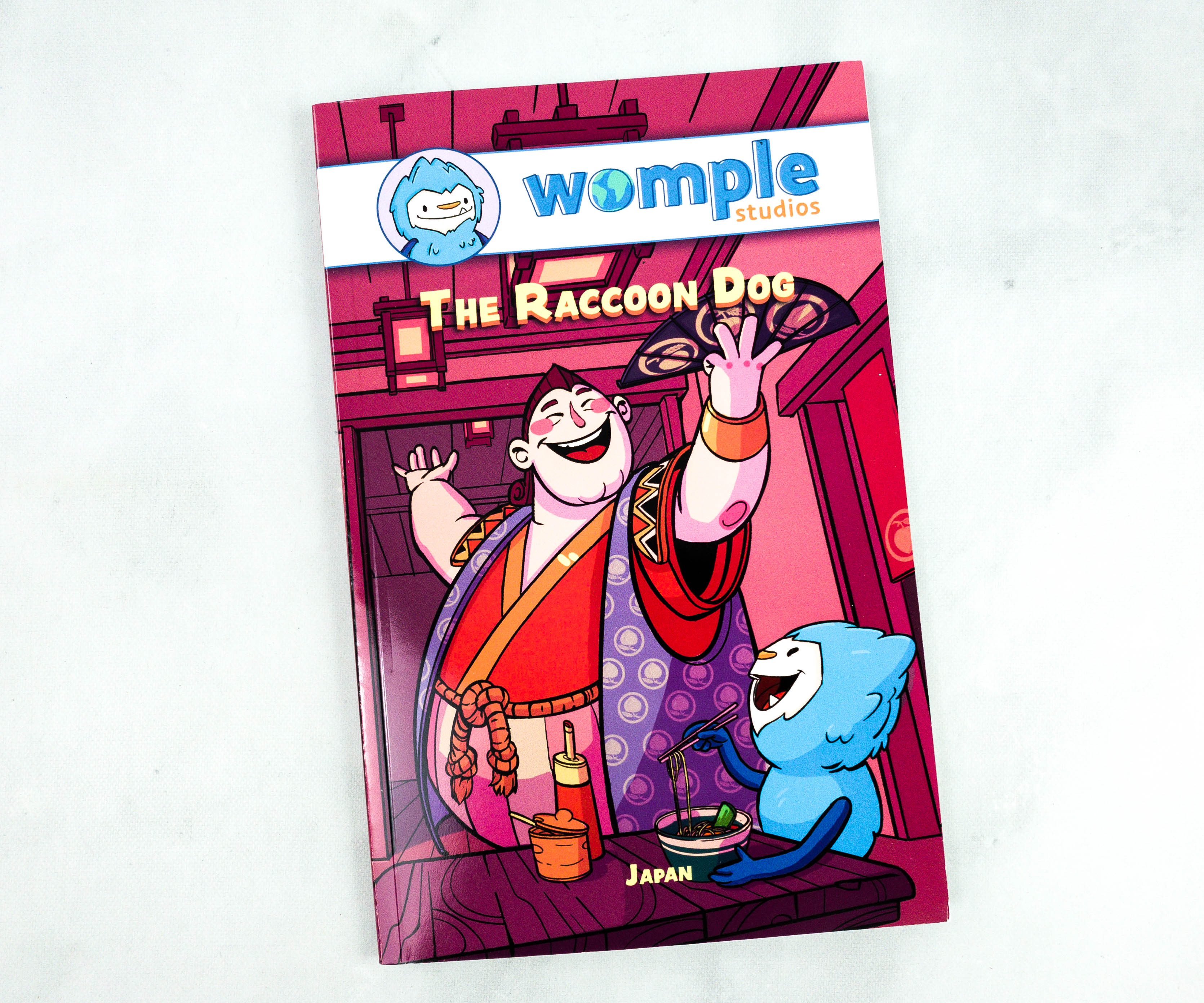 My kids are excited about this new adventure! This box is all about Japan!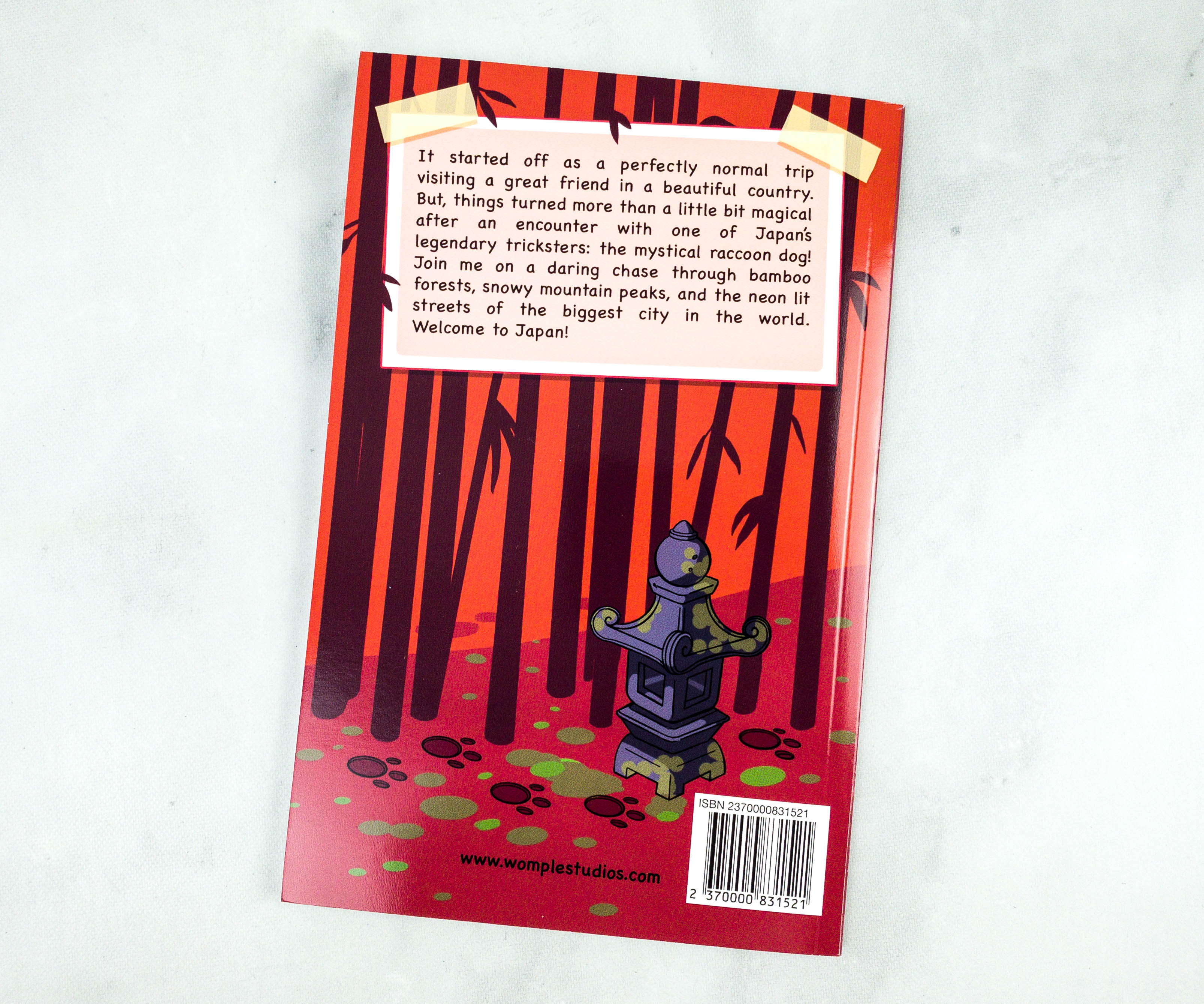 It started off as a perfectly normal trip visiting a great friend in a beautiful country. But, things turned more than a little bit magical after an encounter with one of Japan's legendary tricksters: the mystical racoon dog! Join me on a daring chase through bamboo forests, snowy mountain peeks, and the neon lit streets of the biggest city in the world. Welcome to Japan!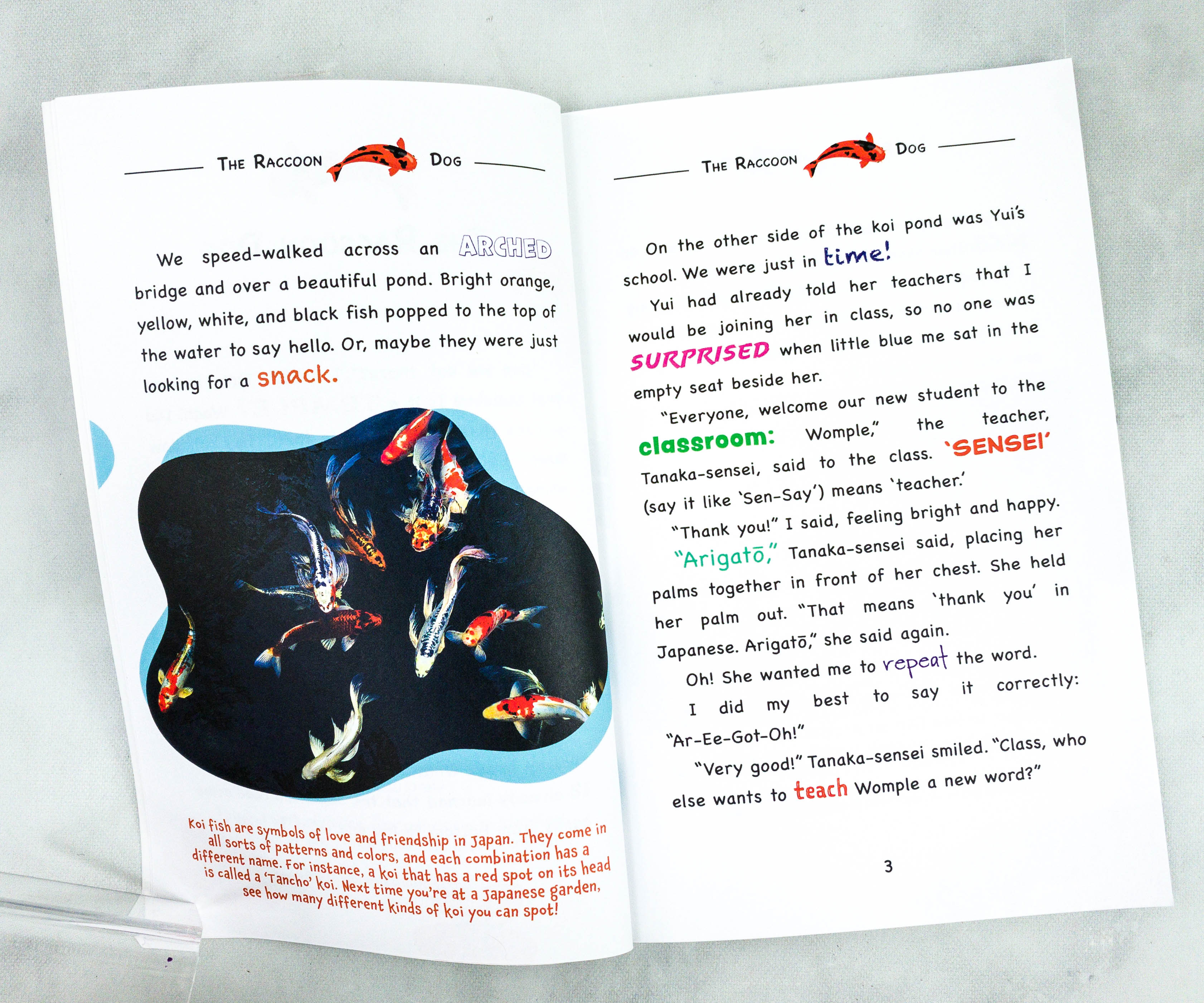 This part of the booklet features the Koi fish, a symbol of love and friendship in Japan.
It also highlights how kids in Japan are trained to perform their responsibilities like cleaning the classroom every day.
Next up is a story about Momotaro which means Peach Boy.
My son enjoyed reading the booklet, especially Peach Boy's story!
Foxes are usually good signs according to Japanese myths! It's discussed in the next part of the booklet.
Keychain. This cute keychain can be used as a key holder or additional decoration on a bag. It's a part of Womple's World Explorer Series keychains.
It looks really cute and my kids love how colorful this keychain is!
Stickers. Here are some nice stickers that are related to Japan! It features Fushimi Inari Taisha, soba noodles, mochi, snow monkey, oyaki, and Meiji Shrine.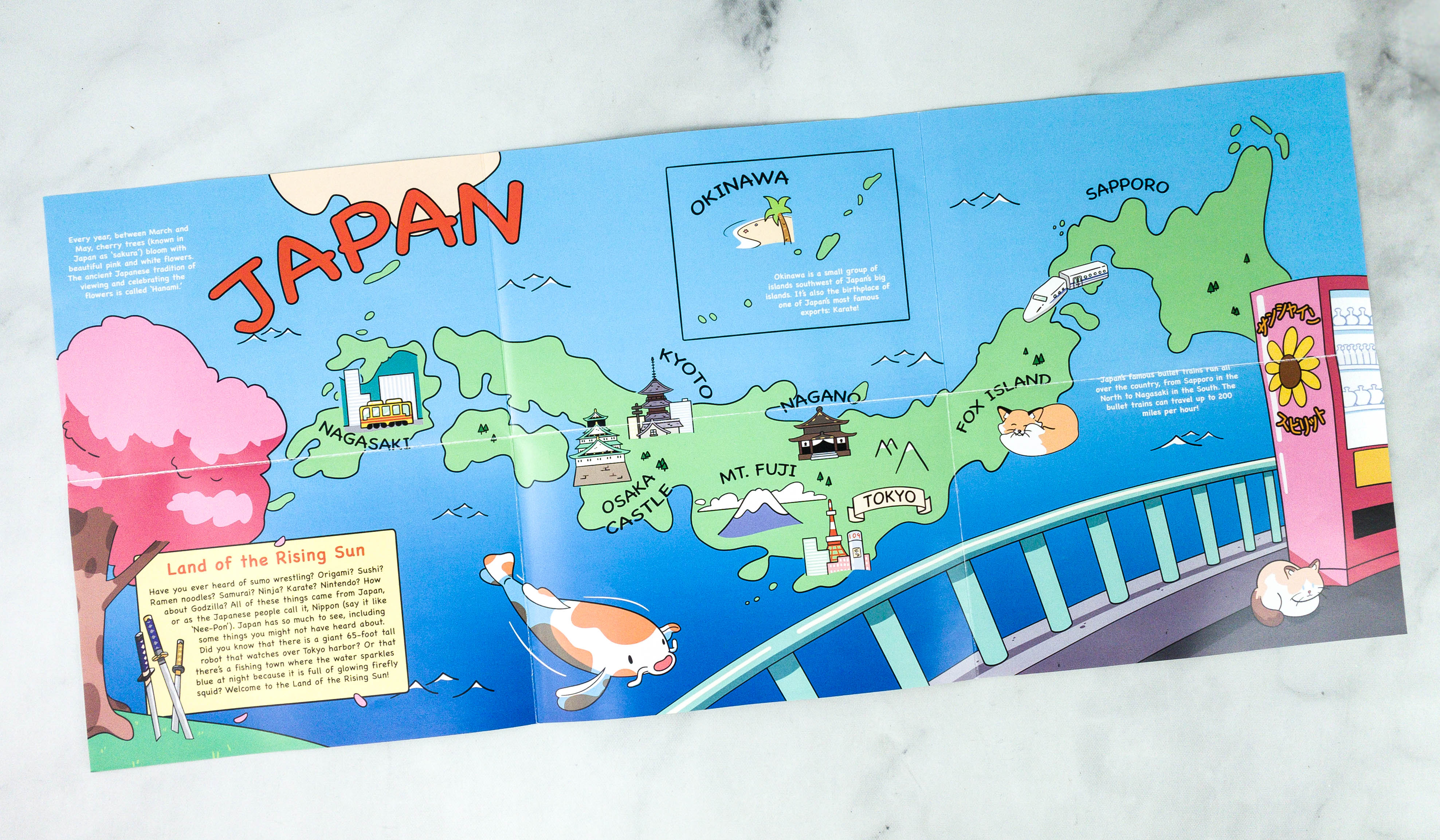 Here's the map of Japan, it contains some interesting information about the country as well as its landmarks.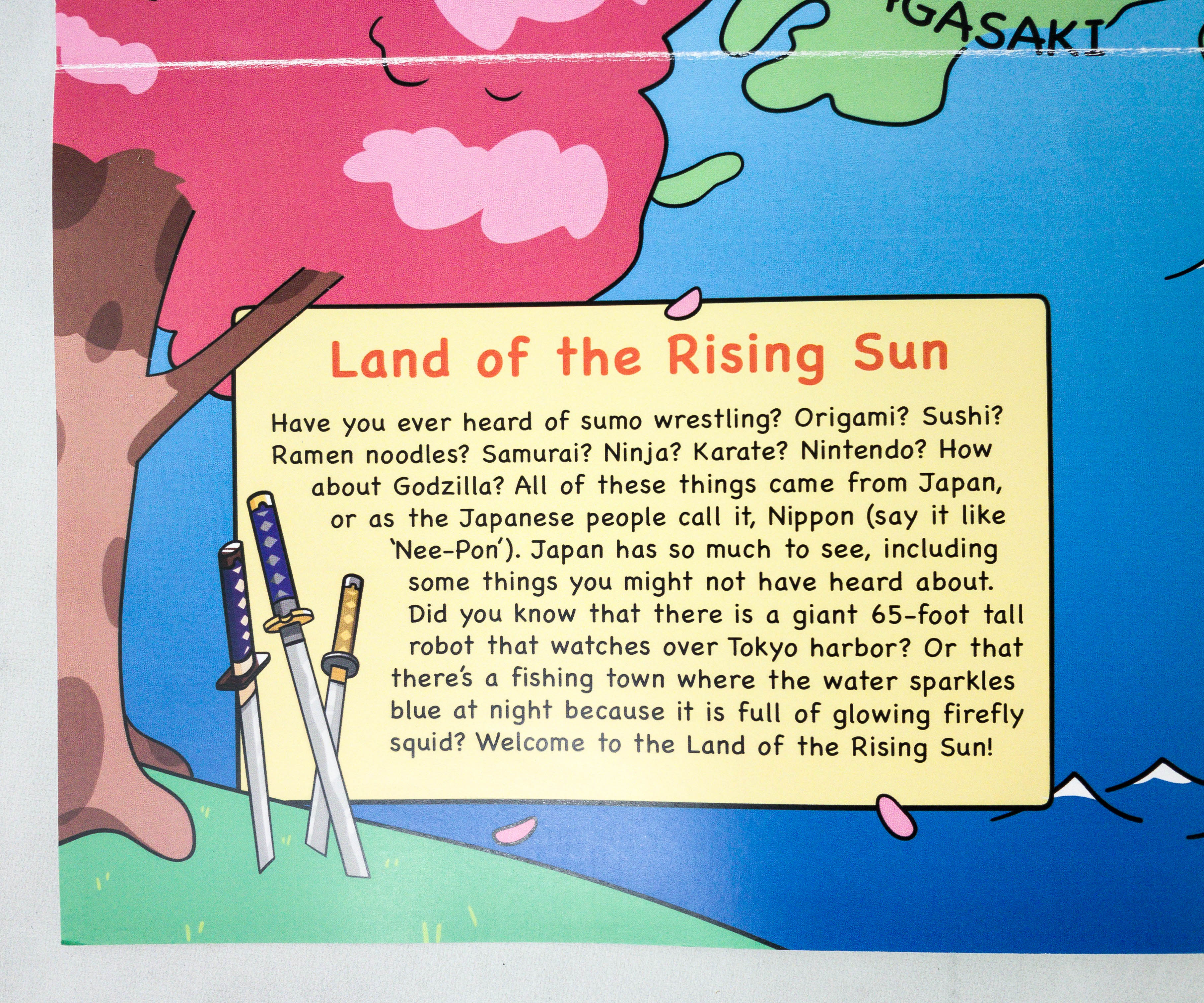 Japan is also known as the Land of the Rising Sun.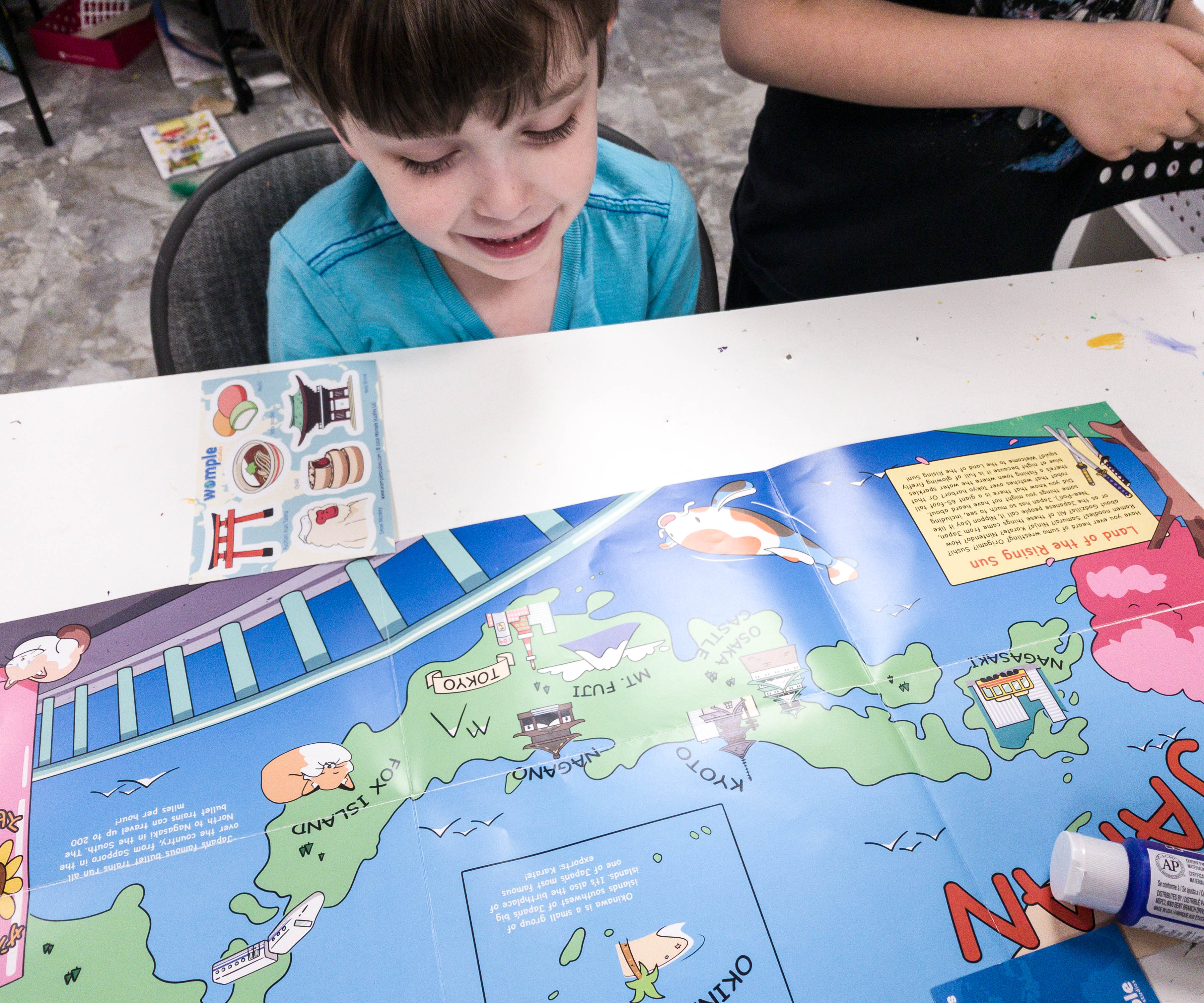 The map has lots of information and is fun to use.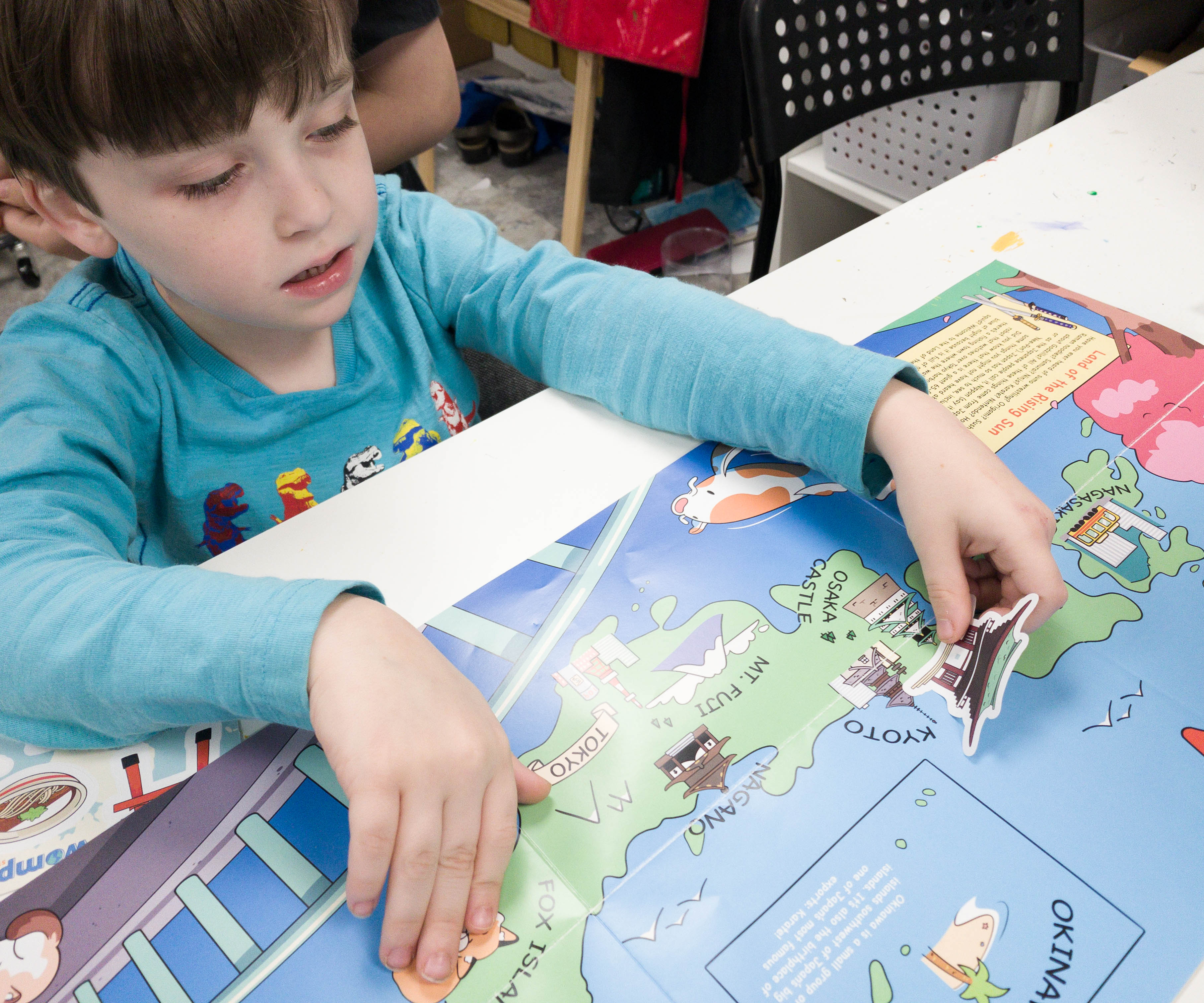 My son matched the stickers to the map provided in the box.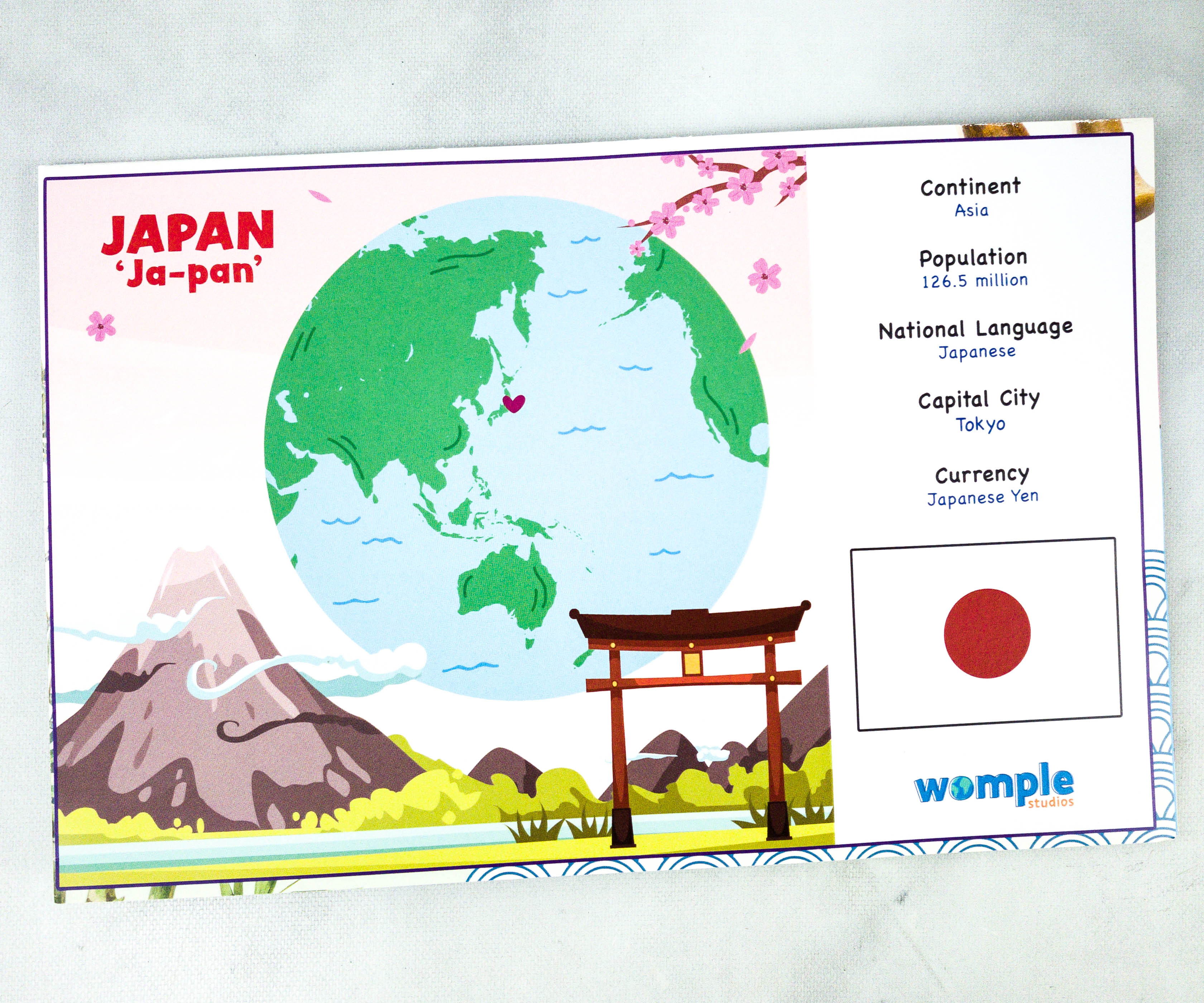 The next card lists more information about Japan, including the continent where it belongs, its population, the national language, the capital city, and currency.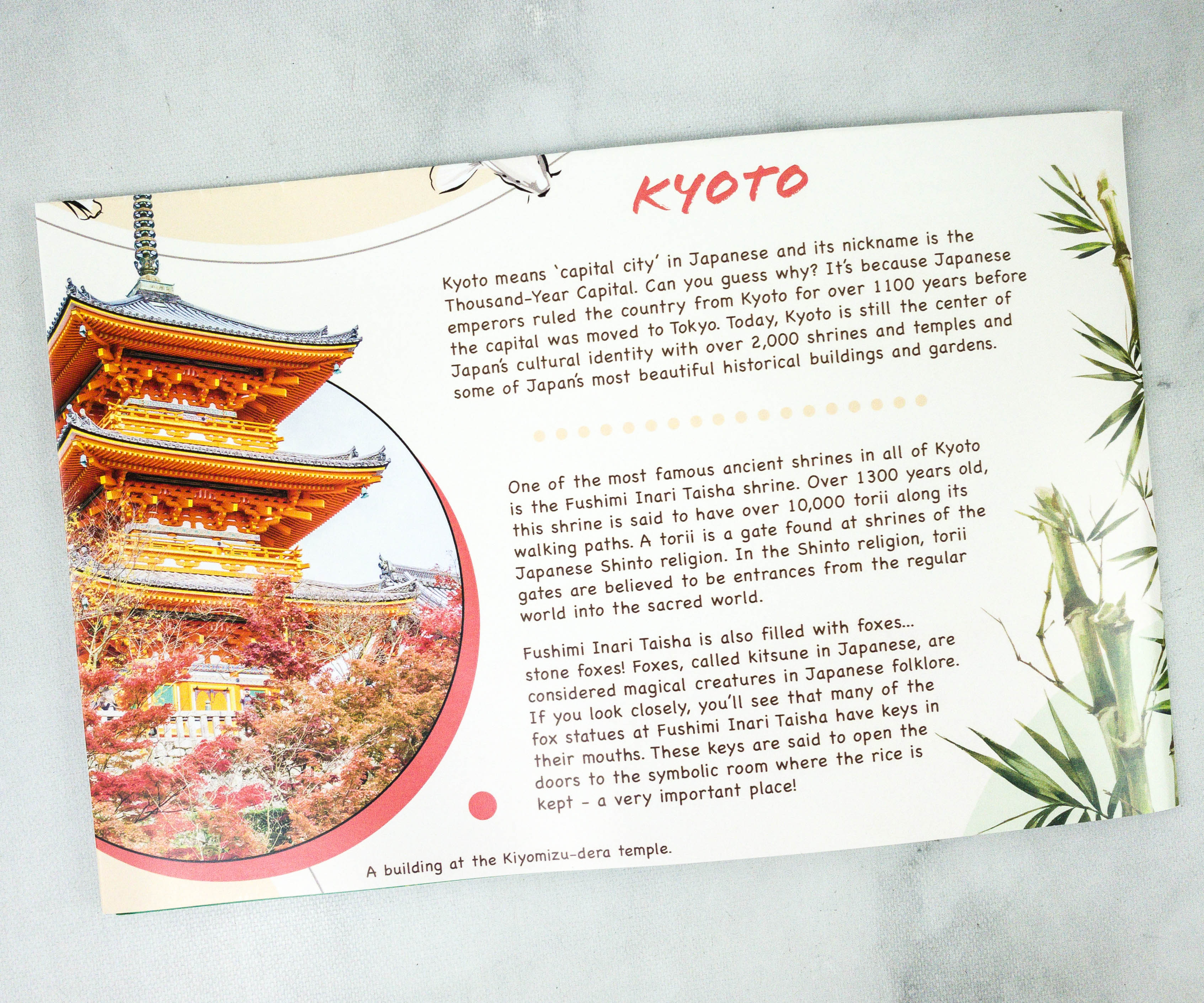 This part features Kyoto, the center of Japan's culture. A huge number of shrines, temples, and other historical structures can be found here.
Mokuhanga, a woodblock print is known as the country's most famous artwork. They are made by carving lines into a block of wood and then applies ink using a brush or roller and then pressing the ink woodblock onto a piece of paper. This process produces unique and beautiful artwork.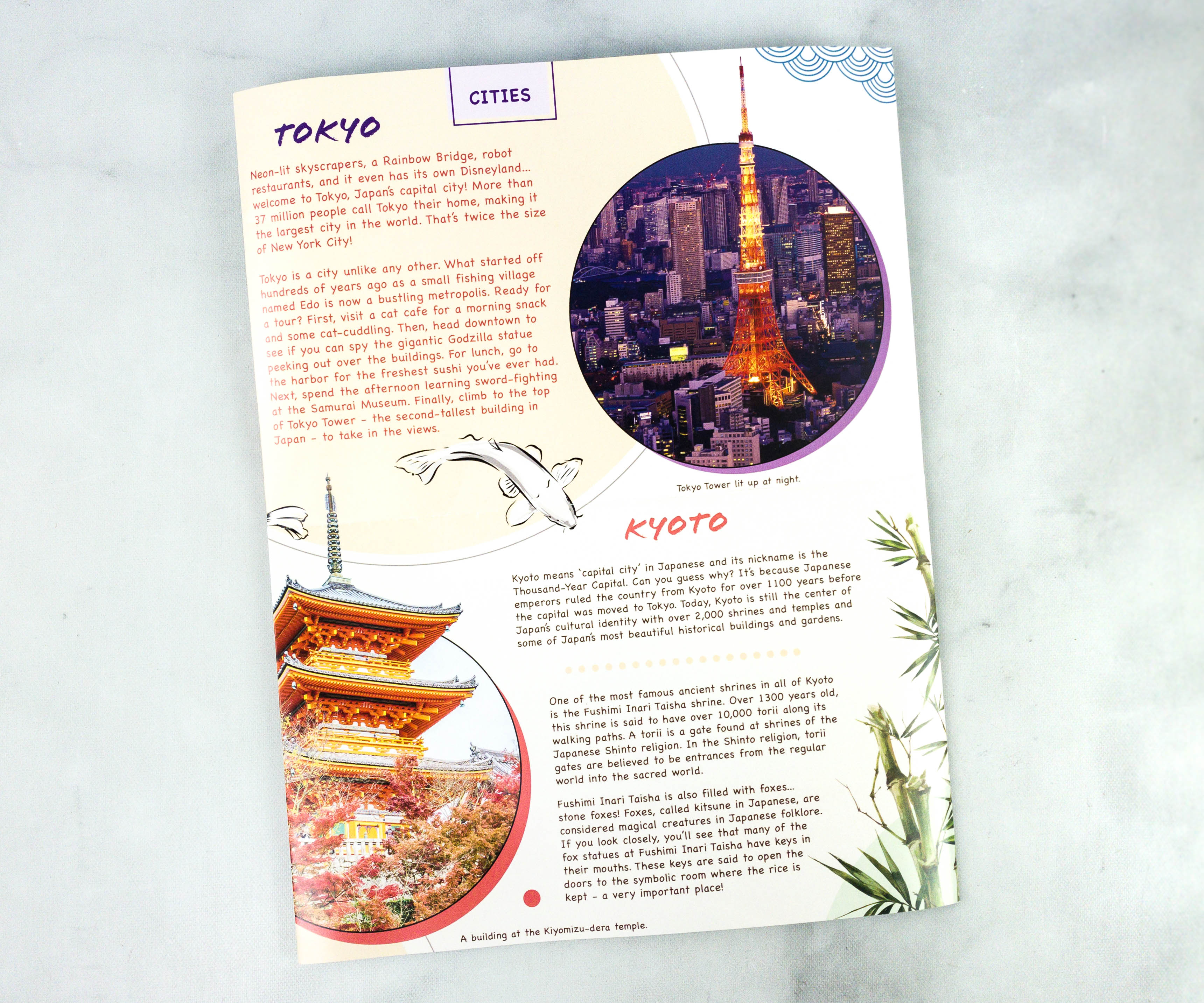 Tokyo and Kyoto are also highlighted in this part of the booklet. These cities play a major role in the county's culture and heritage.
My son had so much fun! He learned a lot while reading trivia about Japan.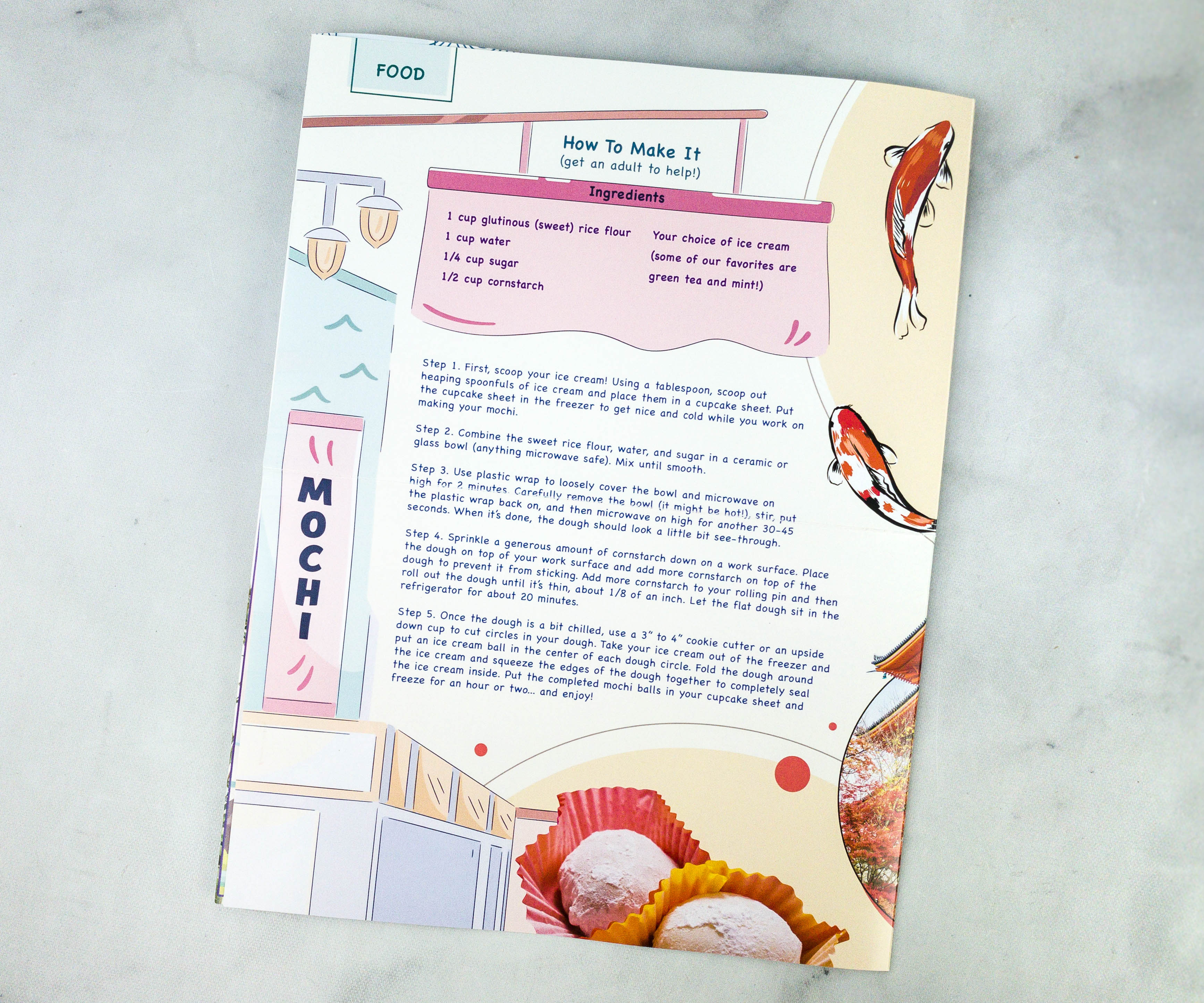 It also has a recipe on how to make mochi, a popular food from the country.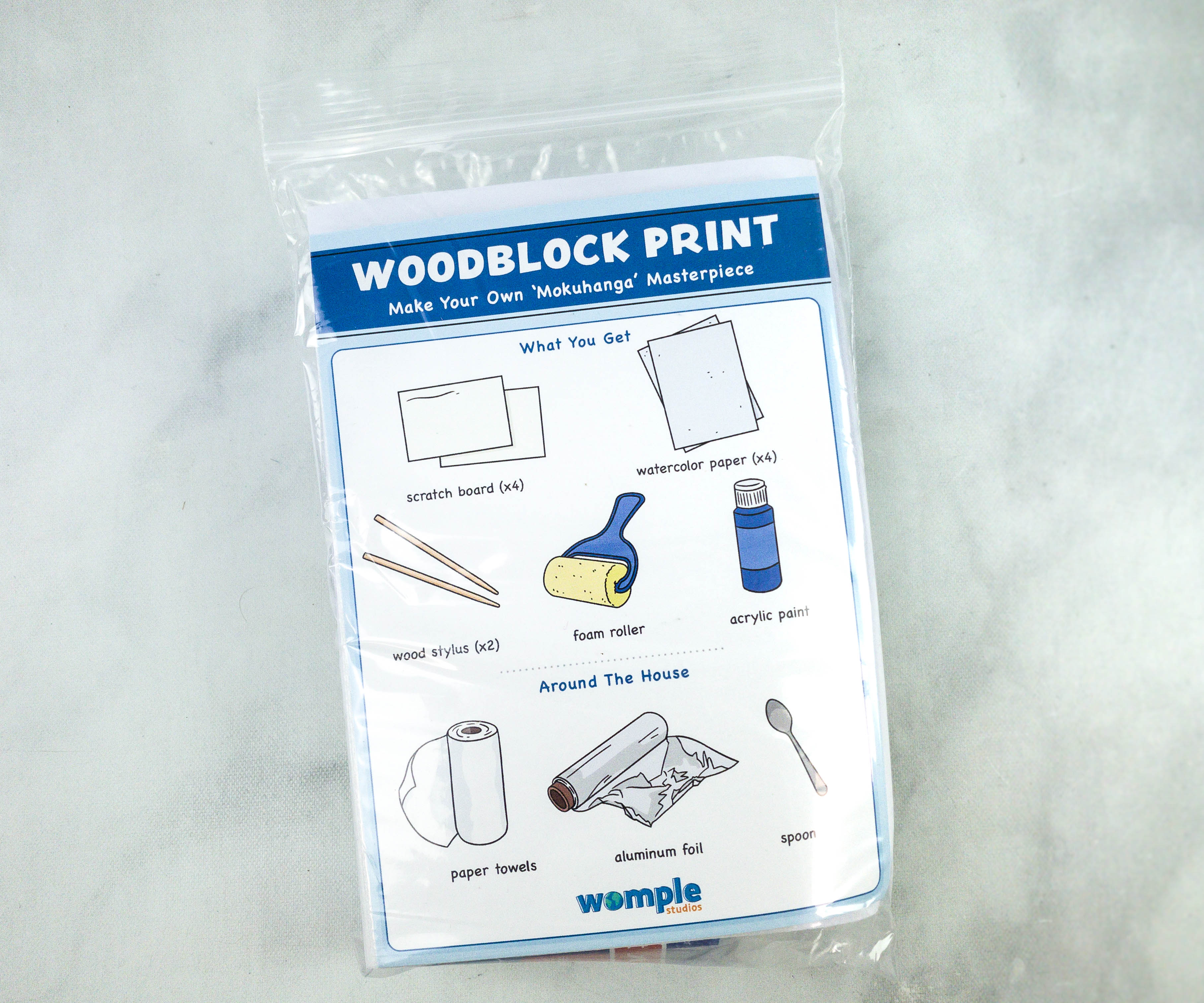 For the activity, my kids made a Mokuhanga or a woodblock print!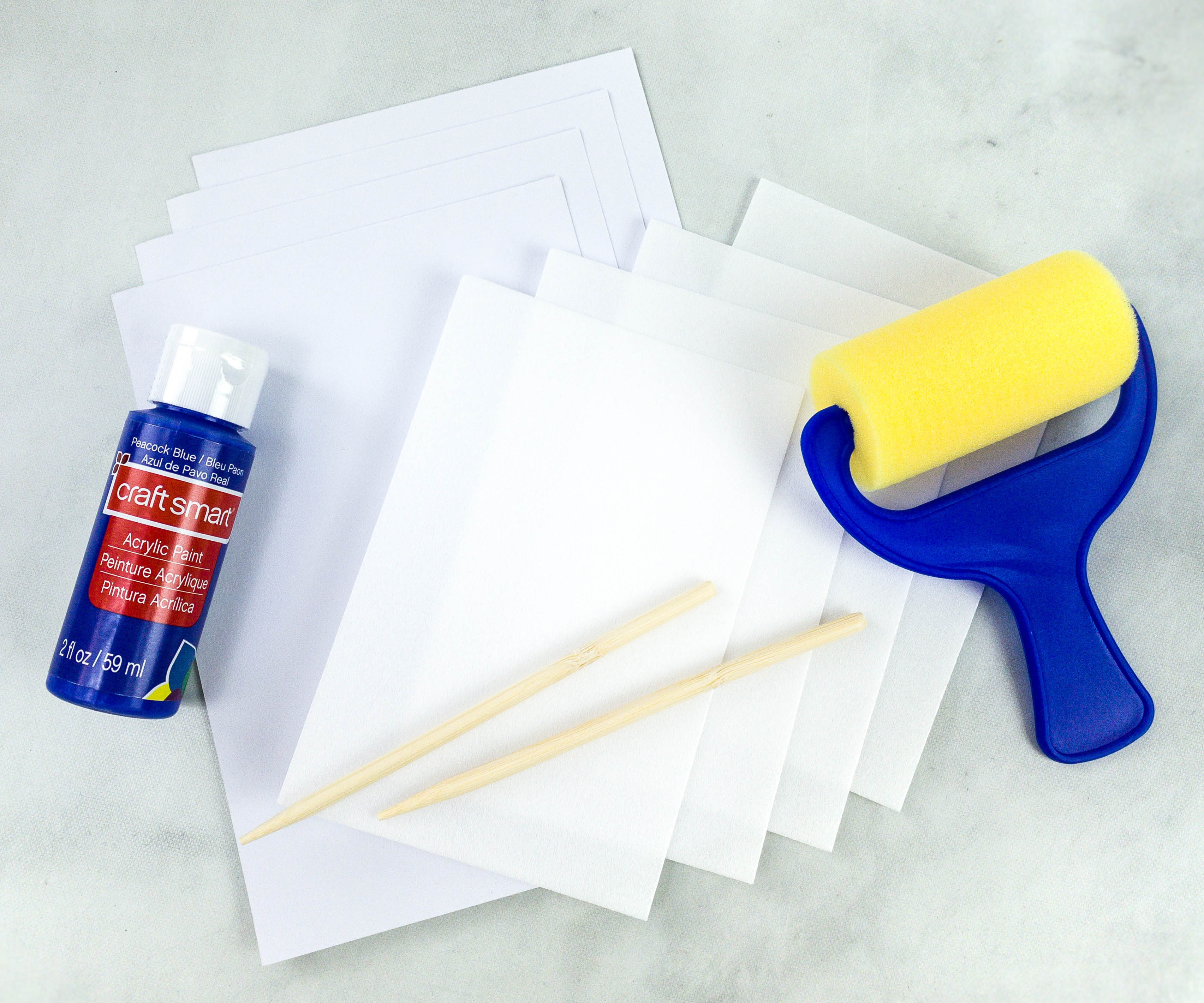 The box includes the main materials to recreate the famous Japanese style art: a scratch board, watercolor paper, wood stylus, foam roller, and acrylic paint. From home, my kids only needed paper towels, aluminum foil, and a spoon.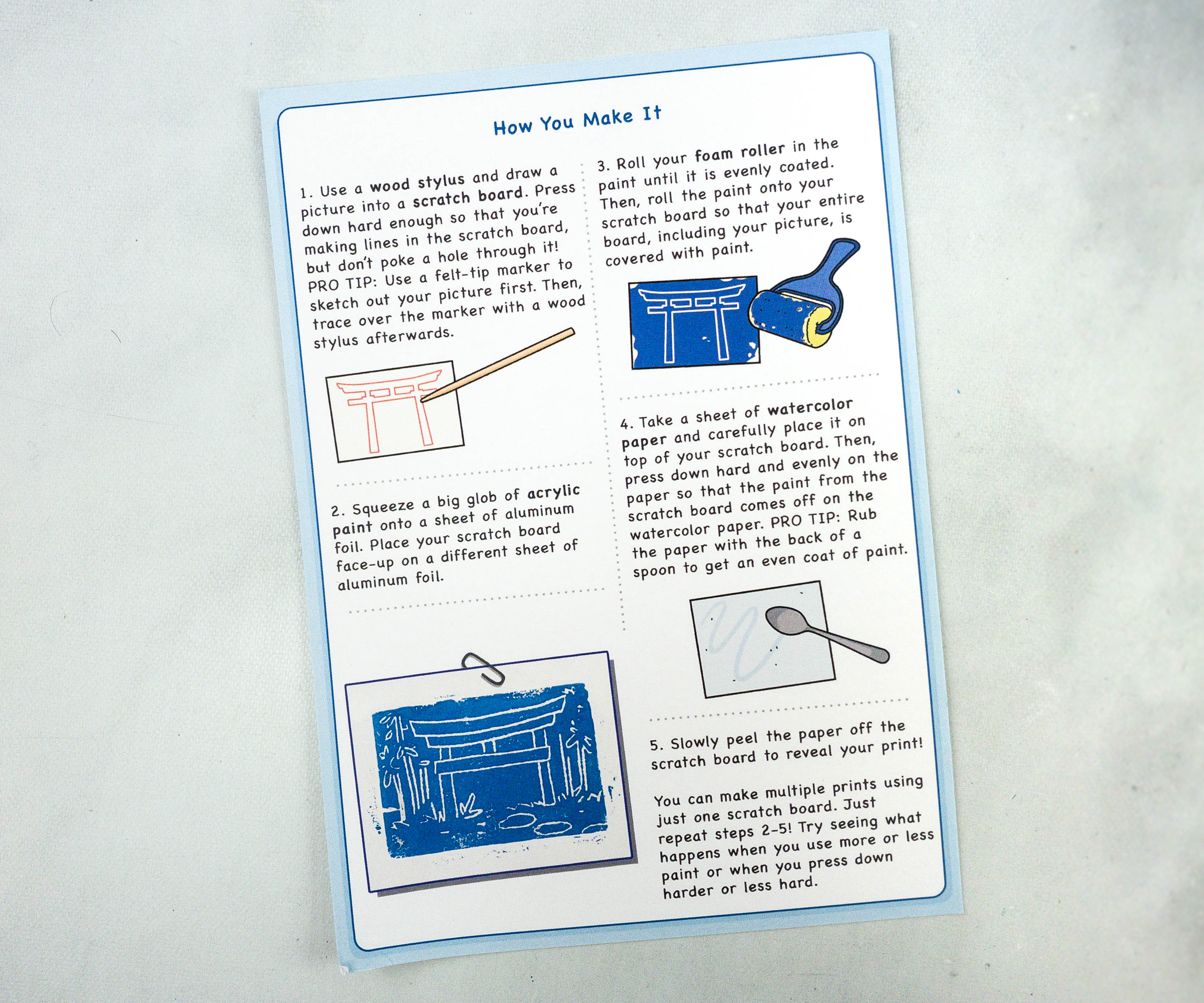 To make the activity enjoyable for the kids, they also sent kid-friendly instructions with illustrations.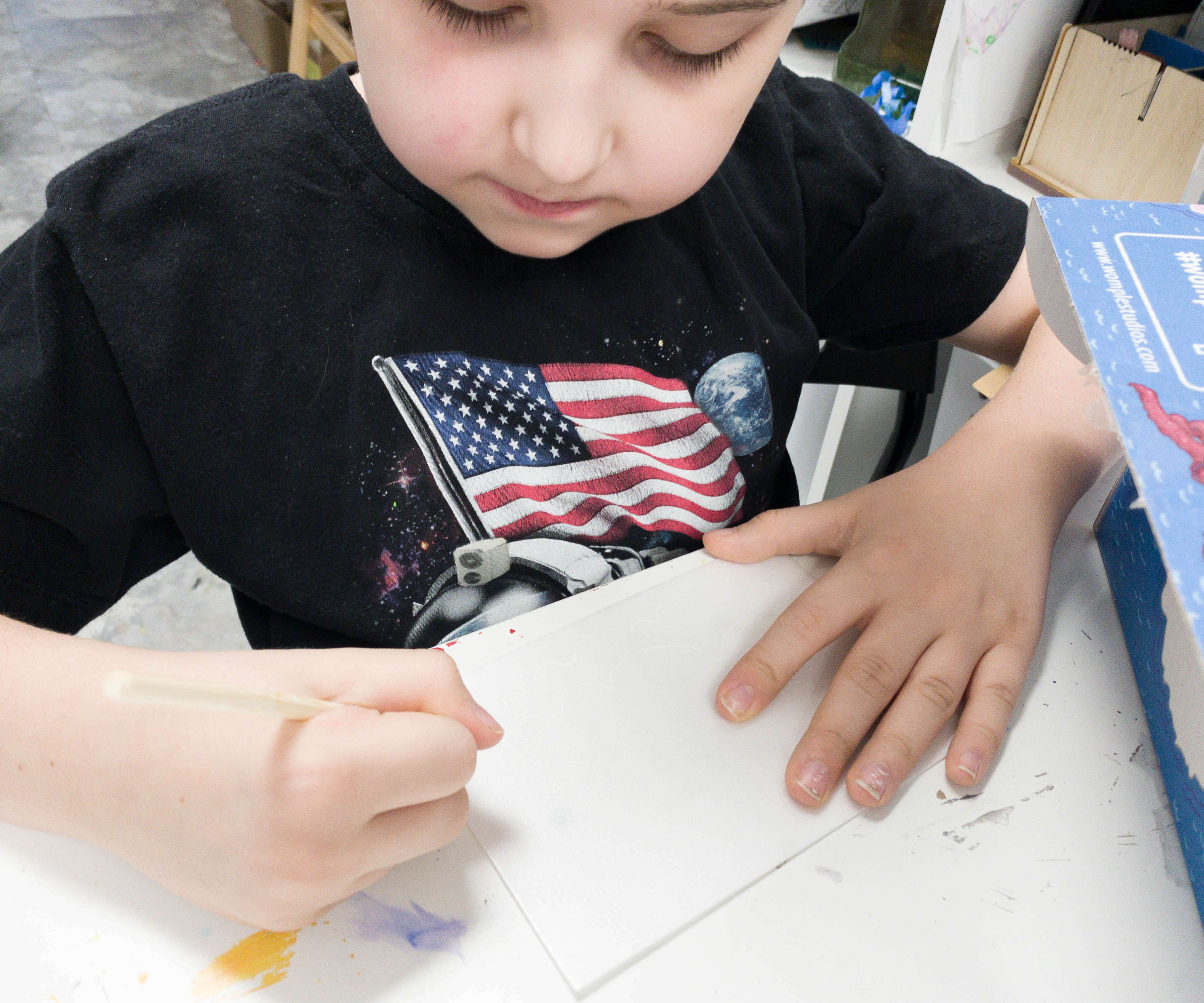 My son started carving the pattern for his first design.
It looks great and the design turned out nice using the technique.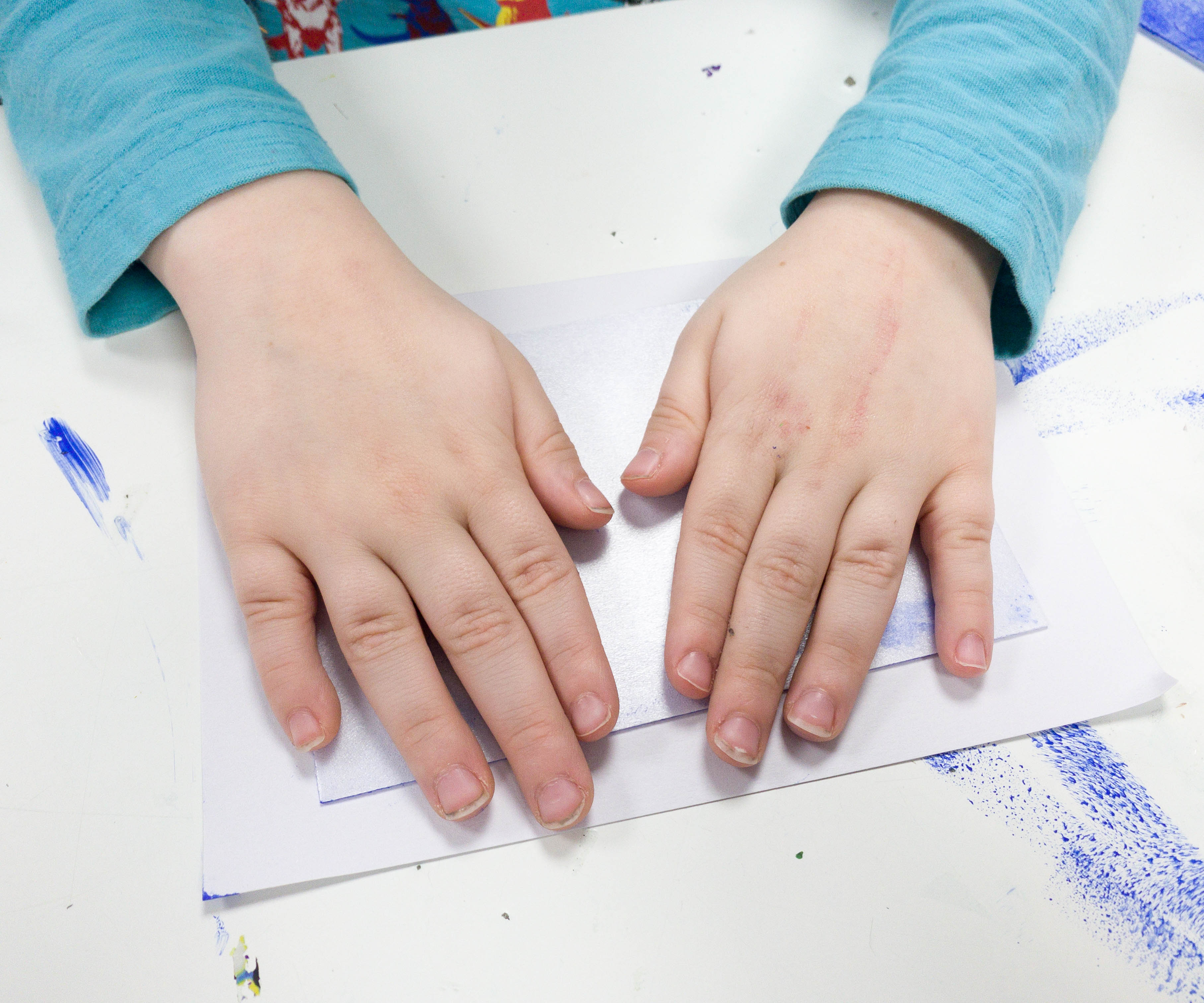 Pressing the design onto the piece of paper plays an important role in transferring the image properly.
Here are the finished artworks and their patterns. They look really great!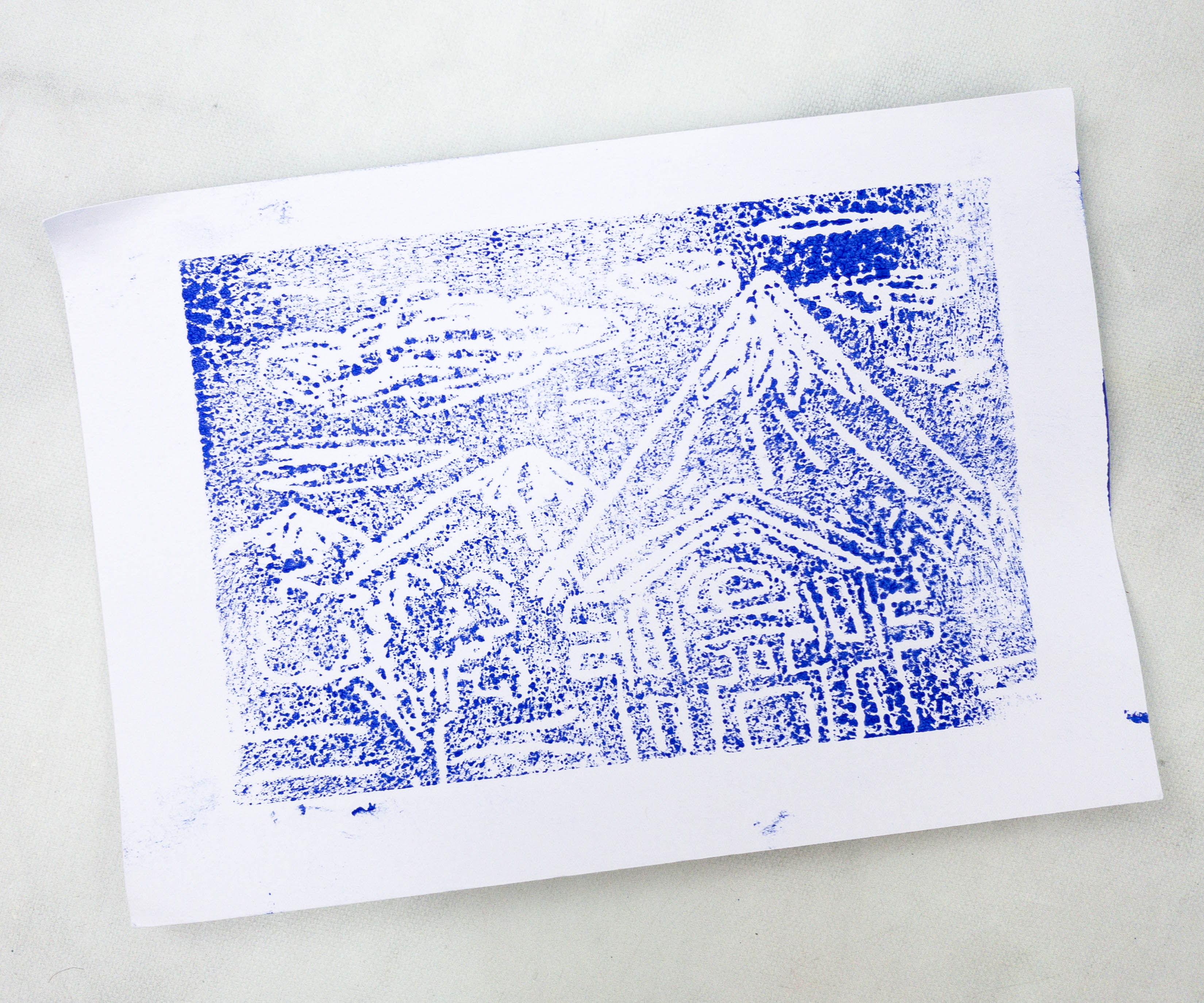 Here's one of my kids' favorite designs! It has a lot of details and the technique made this unlike the other works they have done before.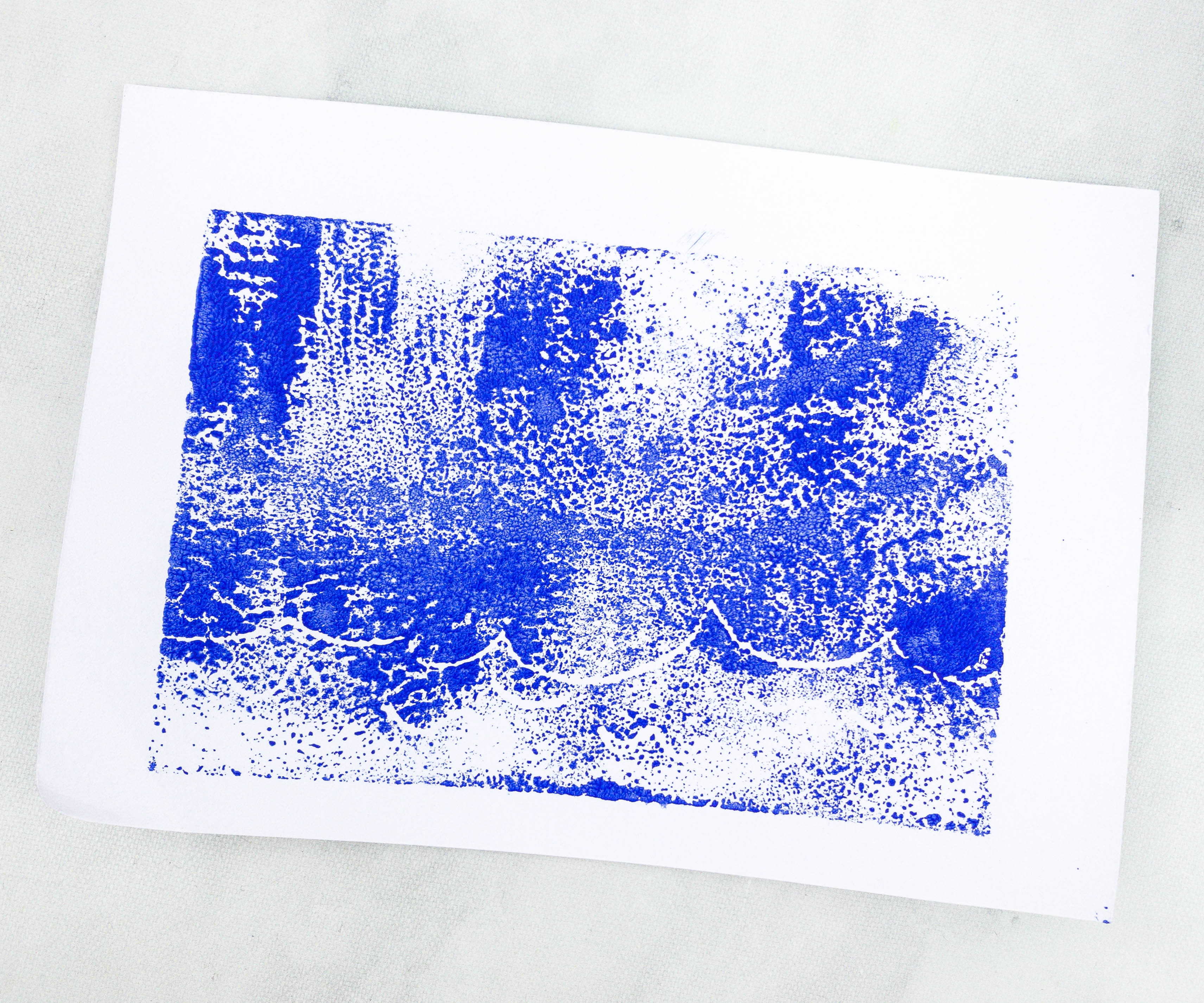 I'm definitely putting this one in a frame!
It's another fun learning adventure from WompleMail! My kids had fun with this month's featured country and the woodblock print kit was amazing. This box is like a tour of Japan and they learned so much about its culture, food, location, and a lot more. It keeps my kids occupied while learning a lot of things about other countries. It is also a nice bonding activity for the whole family and a great way to enhance their skills and knowledge with the activities and materials!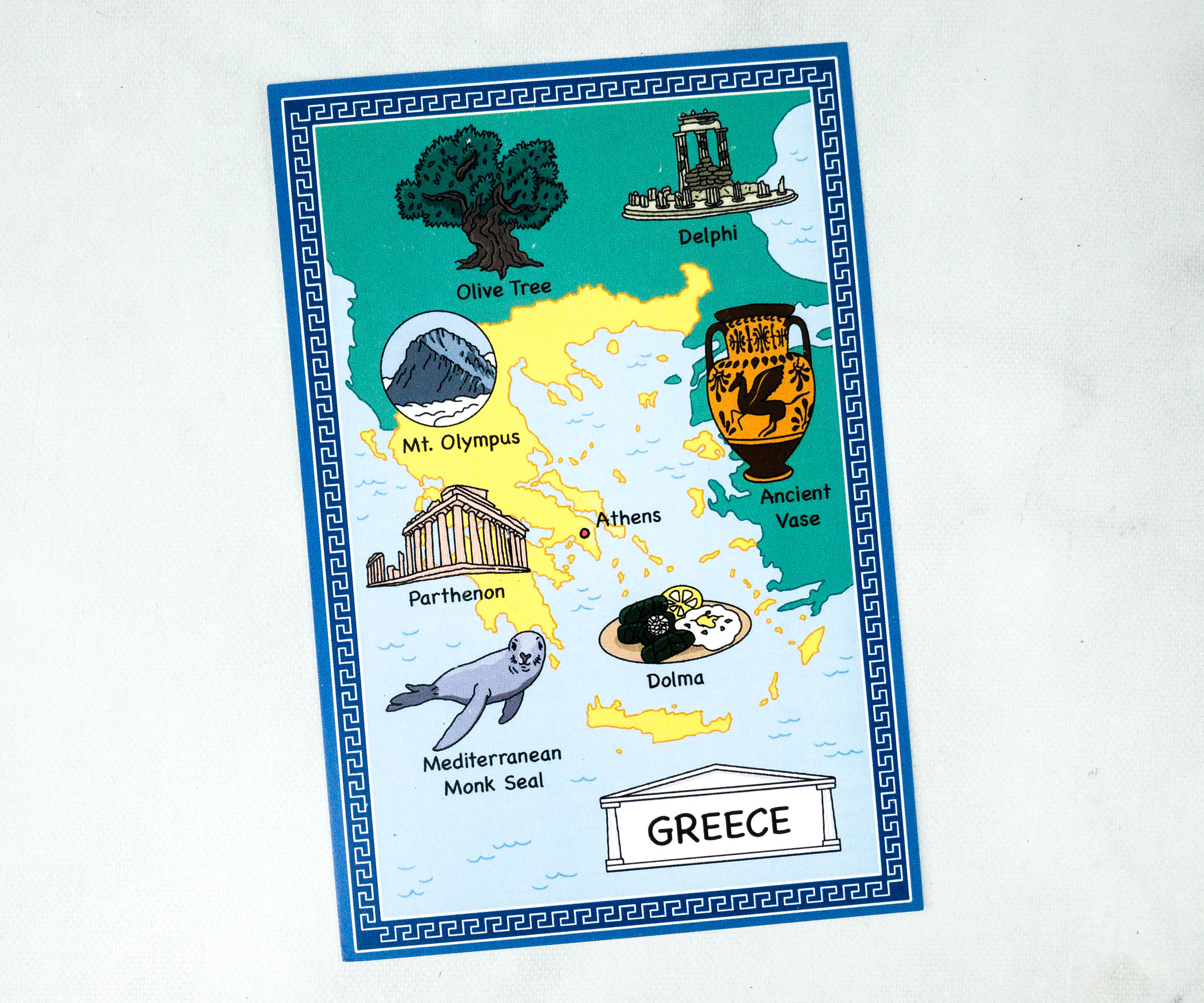 They also sent my kids a postcard of Greece, next month's featured country!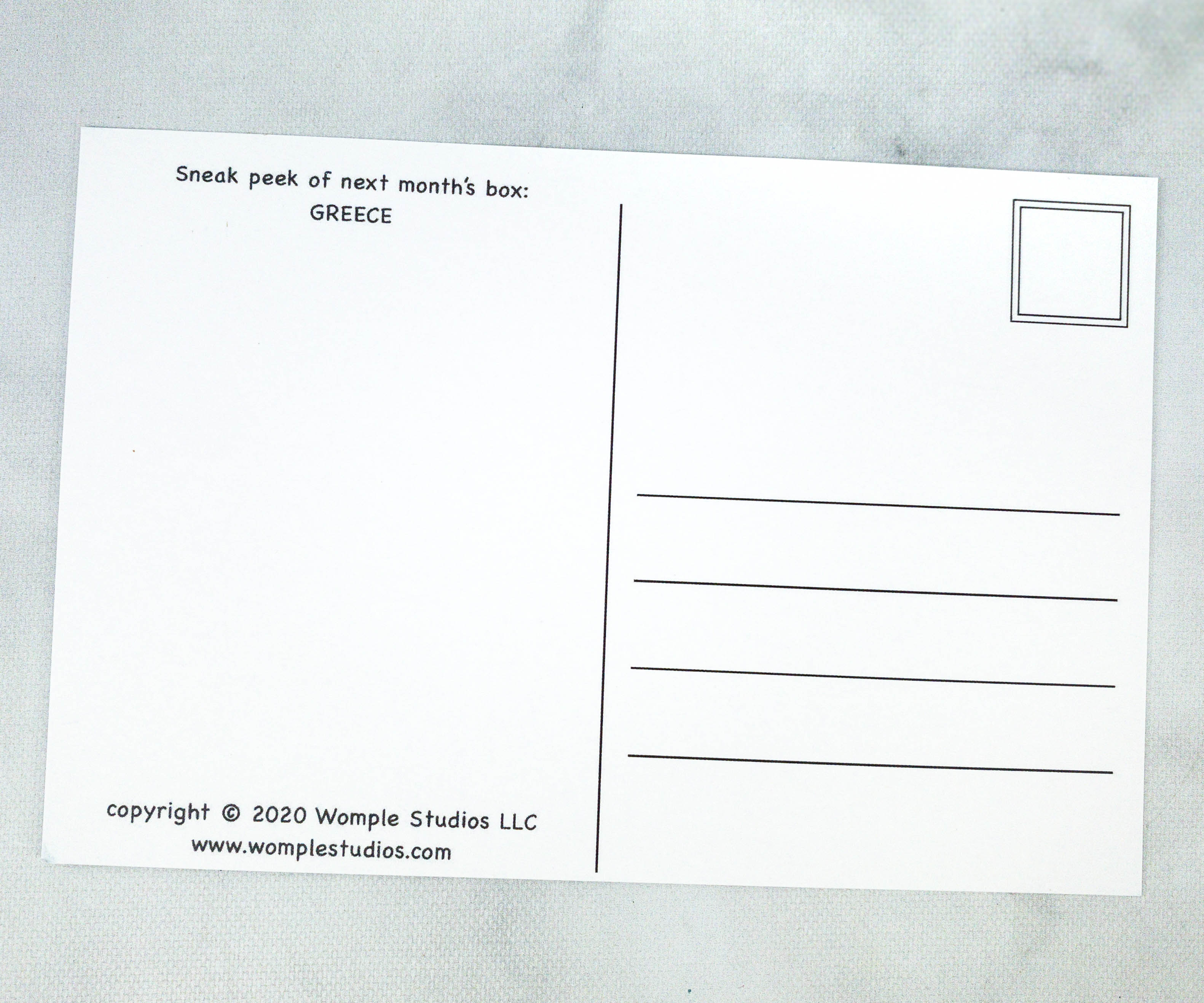 This card made my kids excited about their next box!
What do you think of this box?