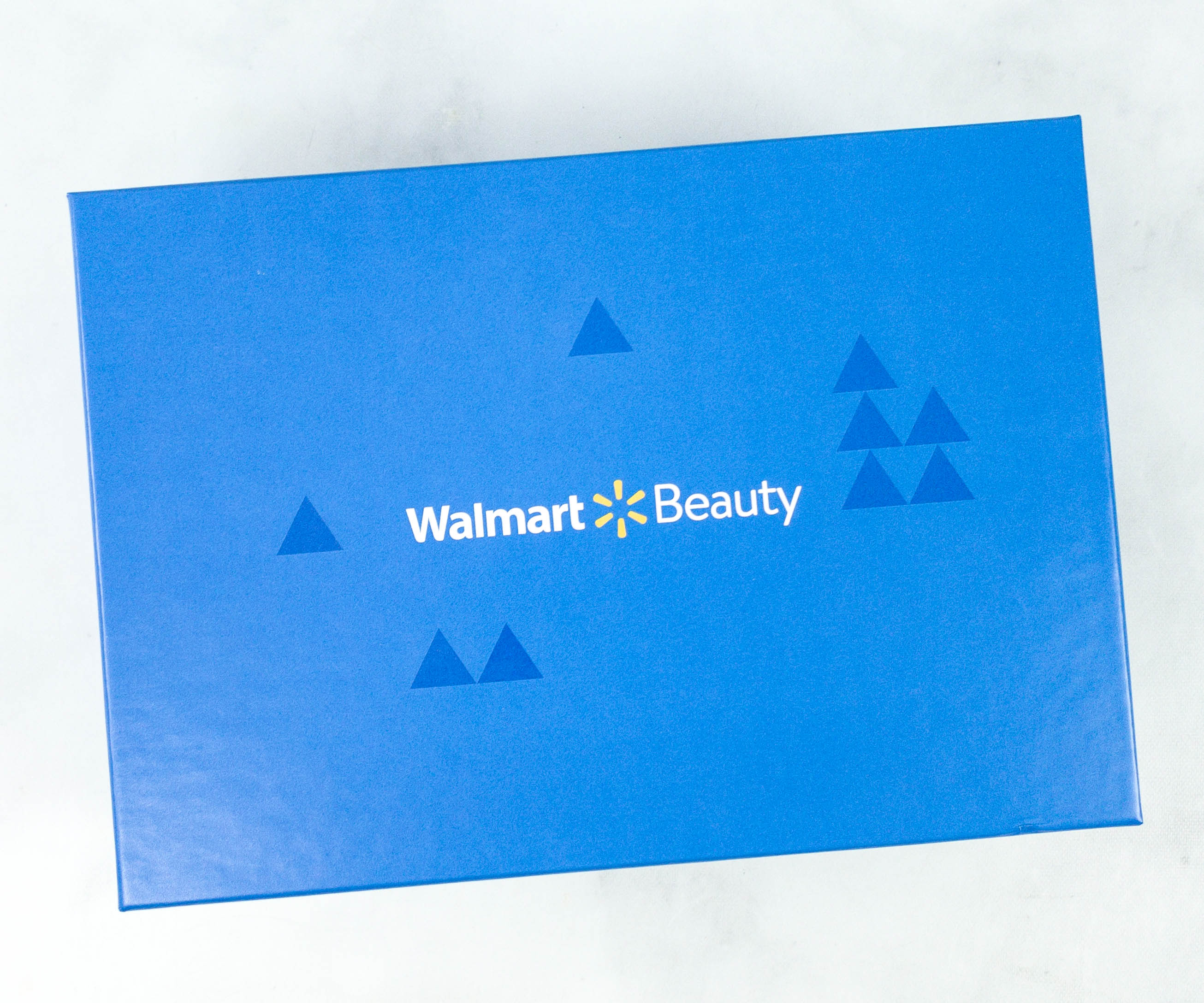 Walmart Beauty Box periodically releases new limited edition boxes! For Winter 2020, there are two Beauty Boxes available – the Zoom Ready Beauty Box ($12.98) and the Eye Love Being Home Beauty Box ($12.98).
This is the review of the Eye Love Being Home Limited Edition Box!
FYI – to purchase these boxes, log in to your Walmart Beauty Box account!
The items were packed in a blue box.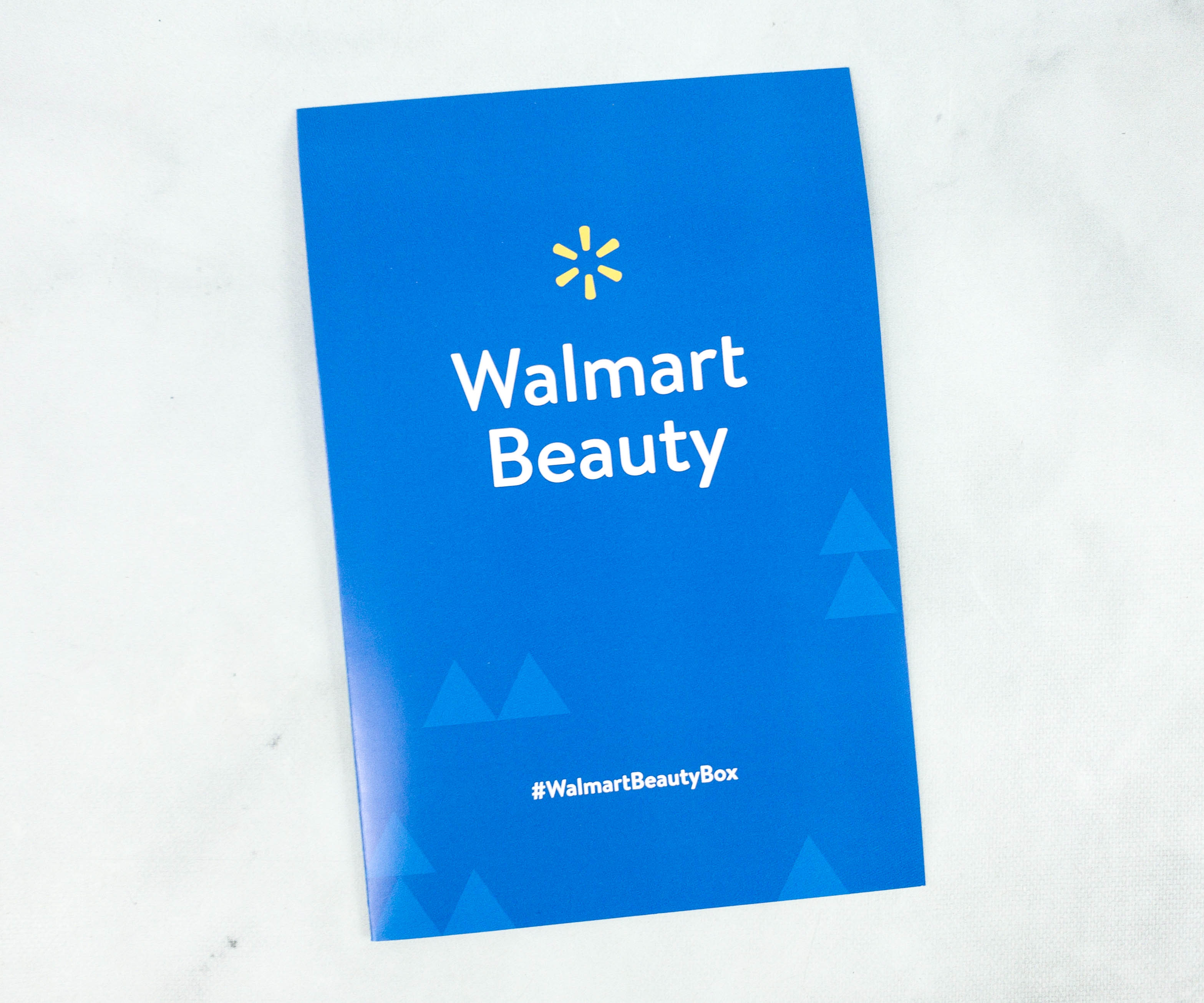 The box came with a mini-magazine!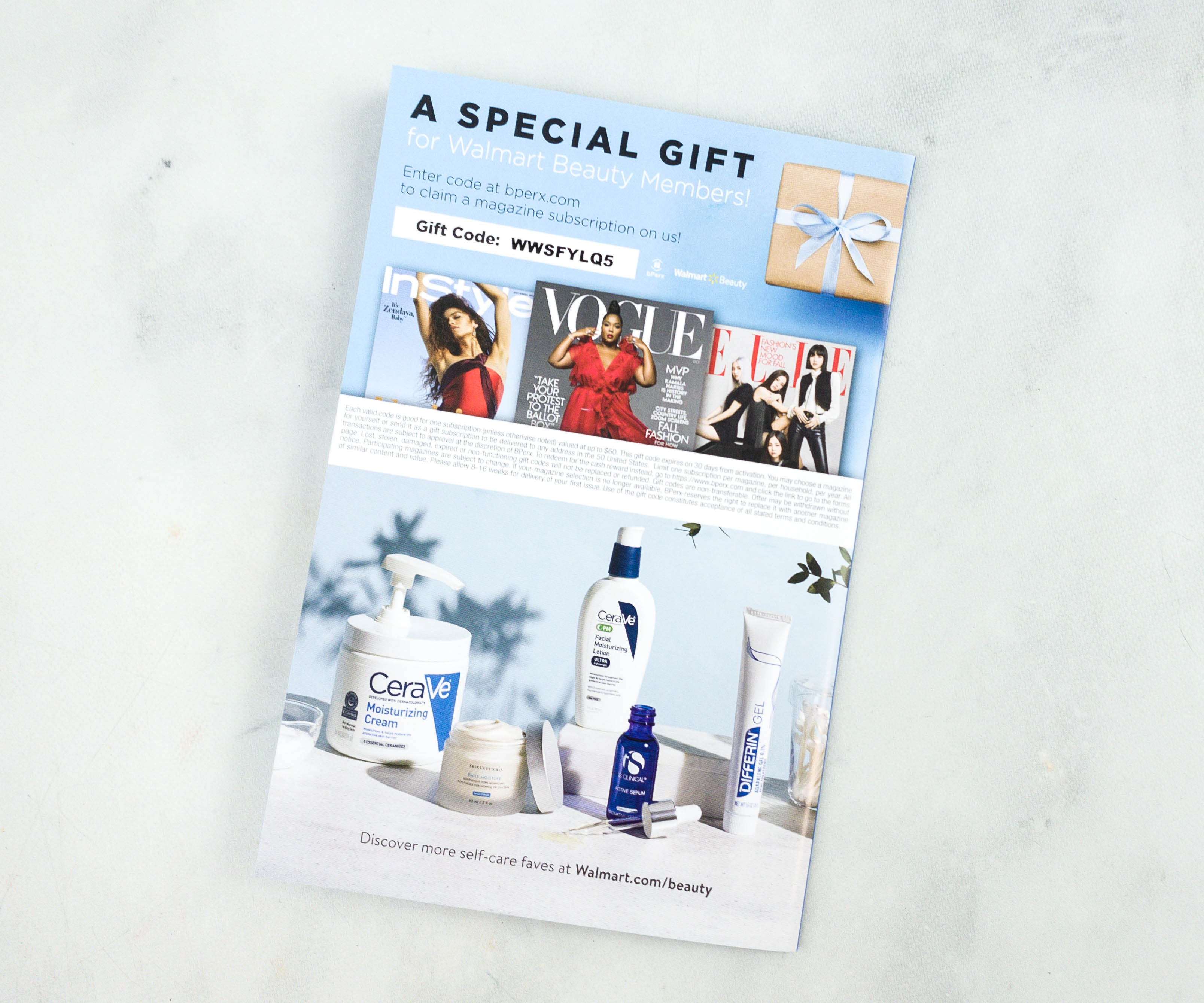 At the back, there is a special gift code for Walmart Beauty Members!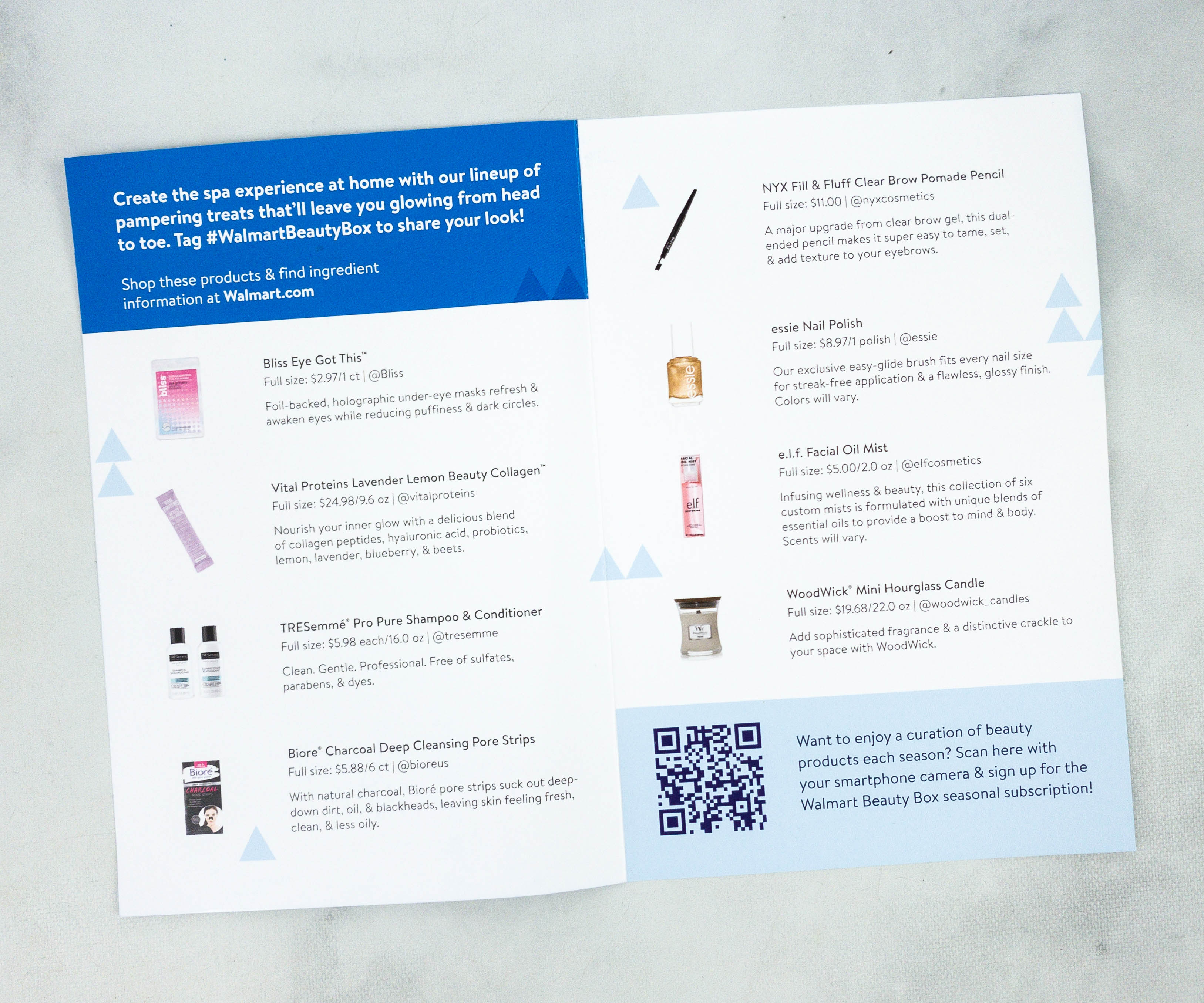 Inside is a list of all the items in the box, with a brief description for each.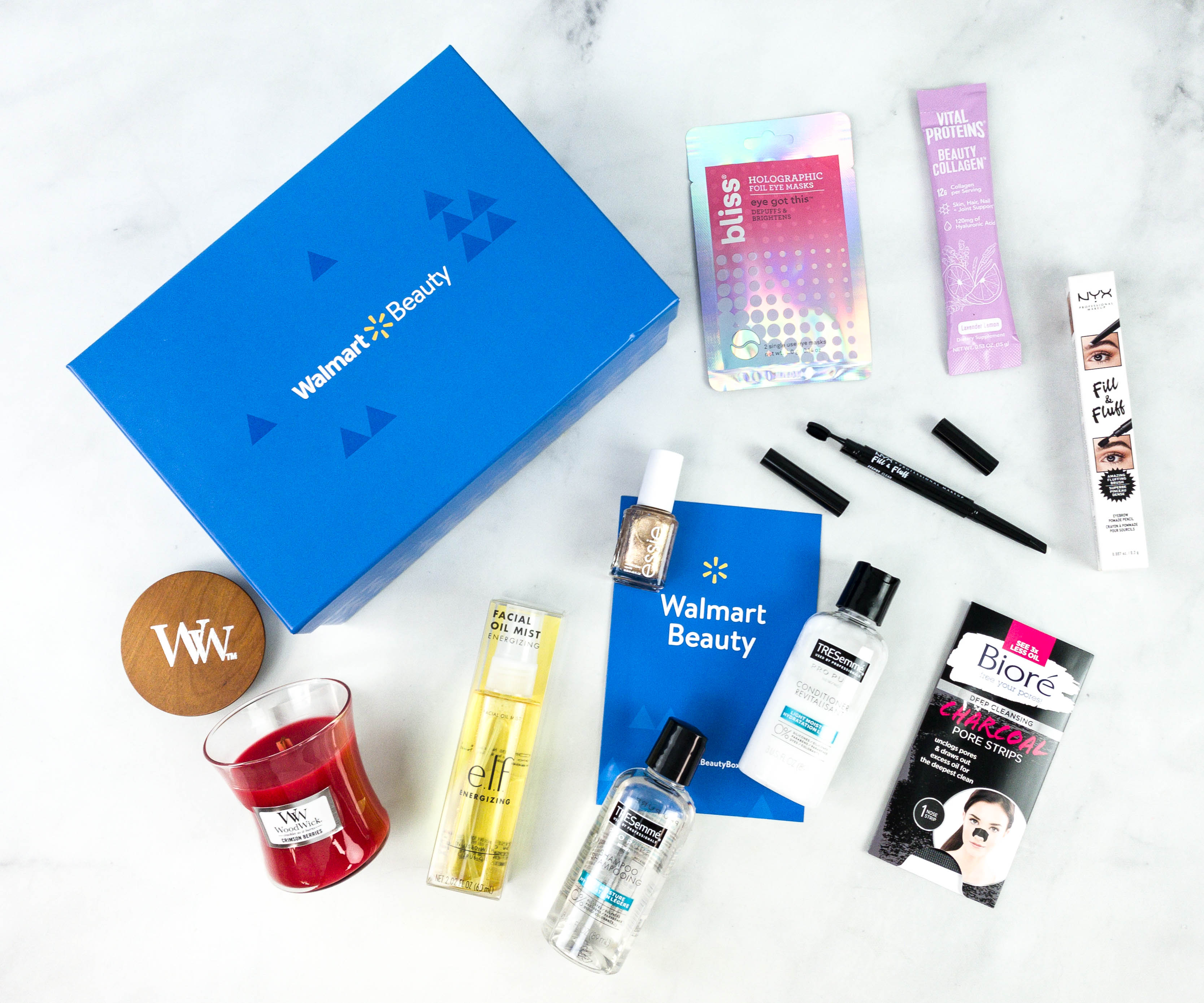 Here are all the items in the Walmart Beauty Box Winter 2020 Eye Love Being Home Limited Edition box.
Bliss Holographic Foil Eye Masks ($2.97) Formulated with vegetable-derived serum, this eye mask moisturizes the under eye area to give you a brighter and younger-looking appearance. It also helps with dark circles and eliminates the puffiness of tired eyes! These are fun – they have little holo stars all over them so you look cute while you super-hydrate your eye area.
Vital Proteins Collagen Beauty Glow ($3.86) This beauty mix has 10g of collagen per serving, which helps the skin look more glowing and promotes healthier hair and nails. It has no additional sweeteners so you can still take this even when you're watching your sugar intake. It has a light citrus flavor that I like, and it can be added whether to a glass of water, your favorite juice, or other drinks.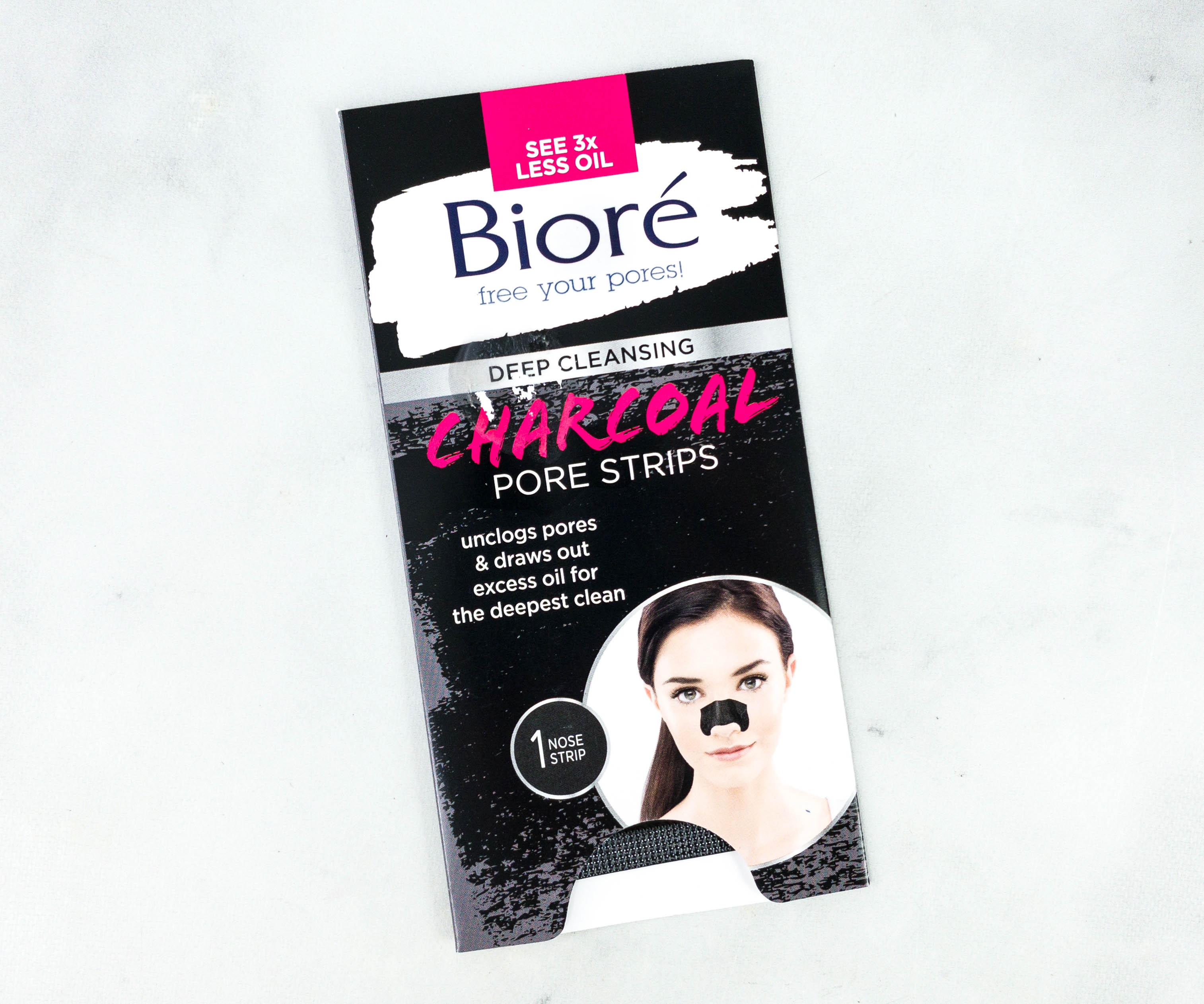 Biore Charcoal Pore Strips ($1.57) Excess oil production clogs the skin, making way for skin problems like blackheads, whiteheads, and even acne. With this pore strip, you can draw out those oils and other skin impurities! It's infused with charcoal which works like a magnet to get all those gunk out your skin for a much deeper clean. I wish two sets had been included!
NYX Fill & Fluff Eyebrow Pomade Pencil ($10.97) For full and fluffy brows, here's a double-ended eyebrow pencil! There's a waxy brow pomade on one side and a micro paddle brush on the other end.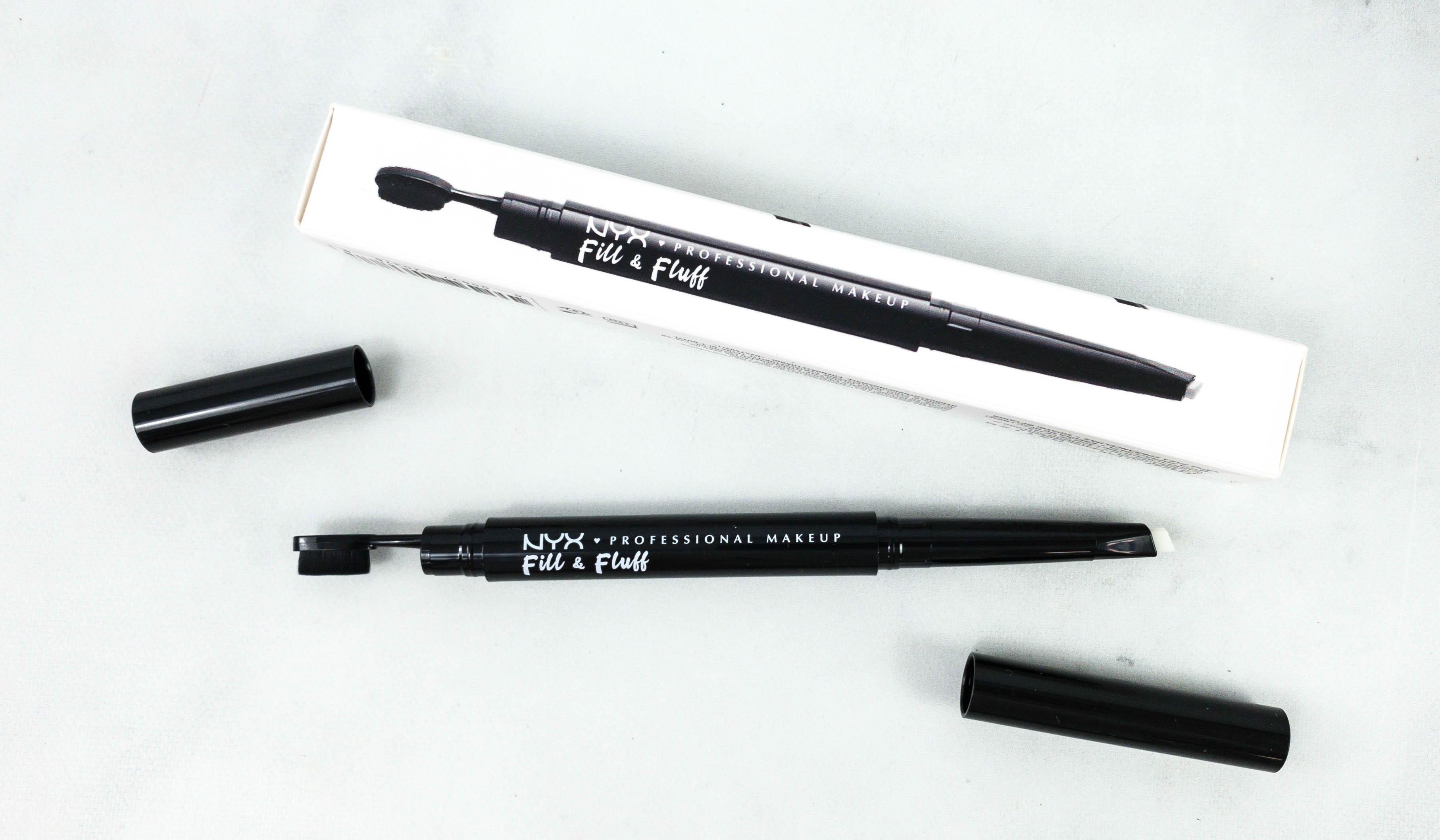 The clear wax can be used to set and tame those unruly brow hairs. It's intended for people who are already blessed with natural brows. Style and shape without the worry of going overboard!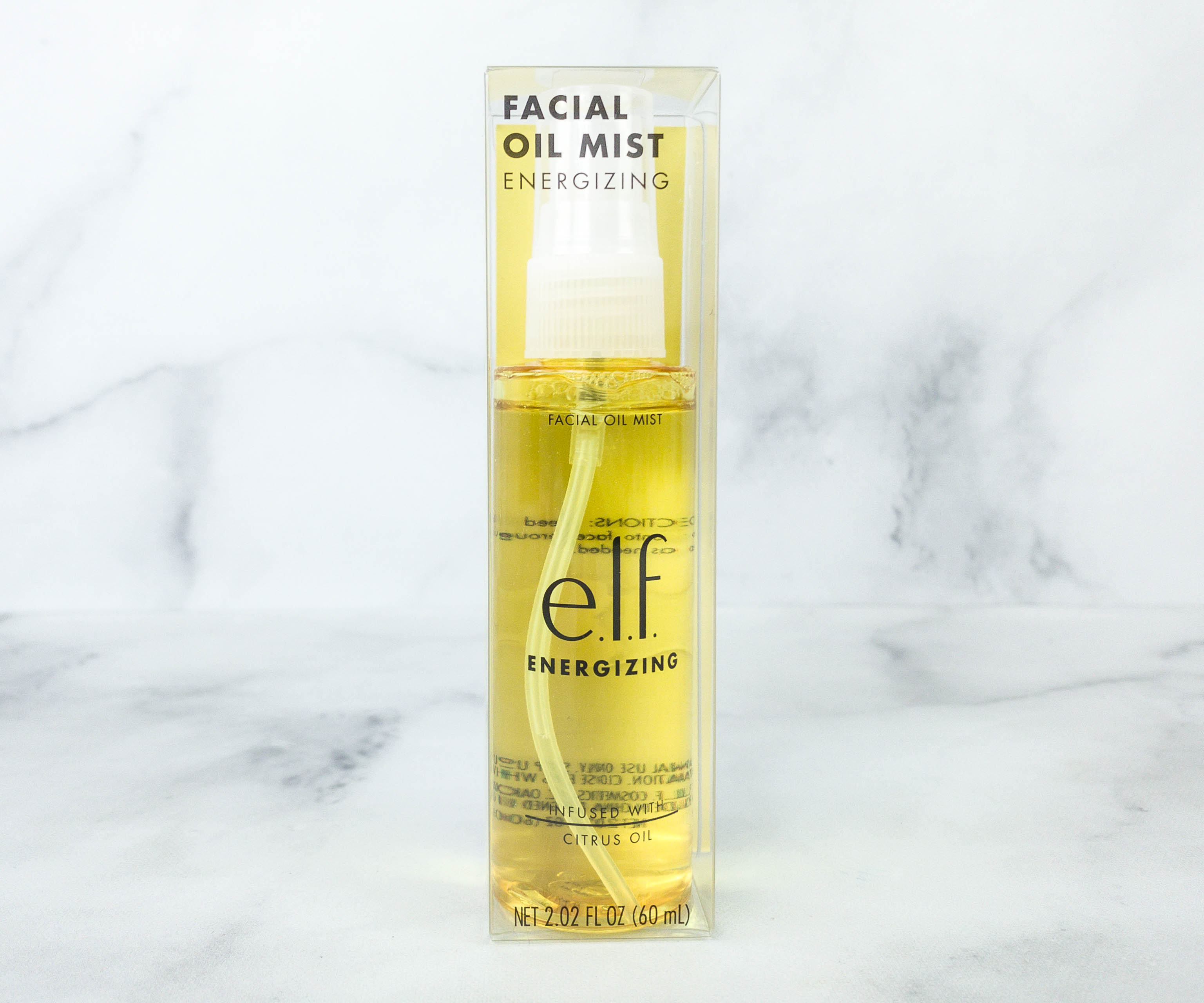 ELF Energizing Mist ($5) Infused with citrus oil, this facial mist refreshes the skin and enhances your mood at the same time. There are different variants of this mist and I received Energizing which is infused with white tea extract to help revitalize the skin. The formula is gentle to the skin so you can spritz it on your face throughout the day, whenever you need a boost.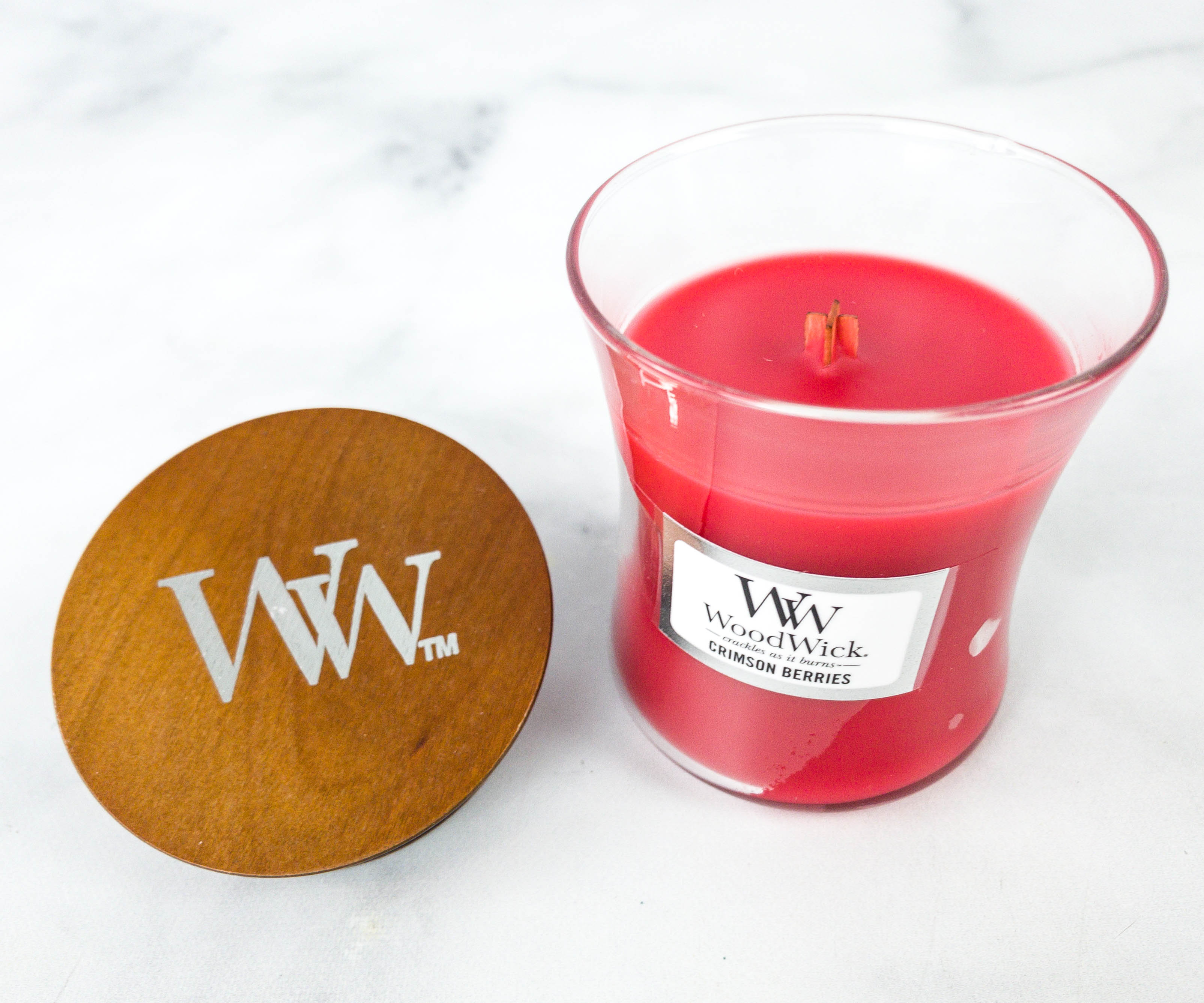 WoodWick Candle ($5?) This candle in a glass has an hourglass shape. It's made with premium paraffin and soy waxes, plus a unique wooden wick that gives off a relaxing crackling sound while burning. Another thing to love about this candle is its light berry scent!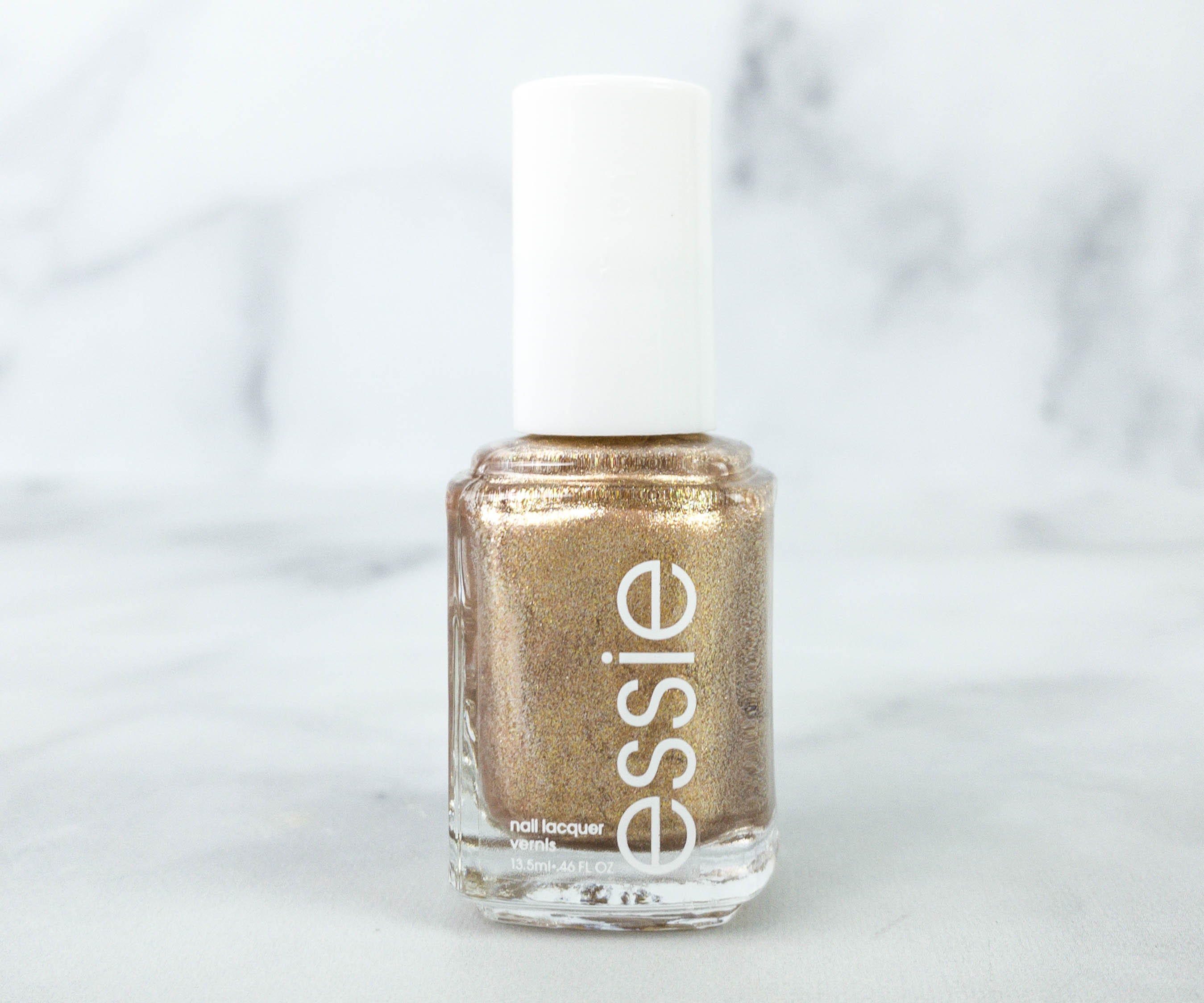 Essie Polish ($7.85) They also included a nail polish in my box! The shade name is Mosaic on Down, and it's a lovely gold color infused with tiny specks of gold glitter. I love the metallic finish it gives my nails!
TRESemme Pro Pure Shampoo ($1.12) Ideal for dull and dry hair types, this shampoo cleanses the hair without stripping it off of its natural moisture! It's also made without sulfates, parabens, and dyes. My bottle had leaked, it wasn't full.
TRESemme Pro Pure Conditioner – SIMILAR ($1.12) To pair with the shampoo is this hydrating conditioner that helps repair damaged strands. It's gentle on the scalp and washes away easily. Just like the shampoo, it doesn't contain sulfates, parabens, and dyes.
I liked most of the items in my Limited Edition Eye Love Being Home box. They're all useful for at-home pampering and self-care! My favorite item is the eye mask. It's easy to add to any beauty routine, and it's also hydrating and gentle on the delicate undereye area, plus the holo is fun. I absolutely love the polish, too. The candle is an odd addition to this box but it goes with the spa at home theme. The rest of the items in the box are useful and high-quality and I think the e.l.f. mist is my favorite addition to my at home routine. Overall, it was an interesting box with almost $40 value!
Are you getting the Limited Edition Winter Beauty Boxes from Walmart?