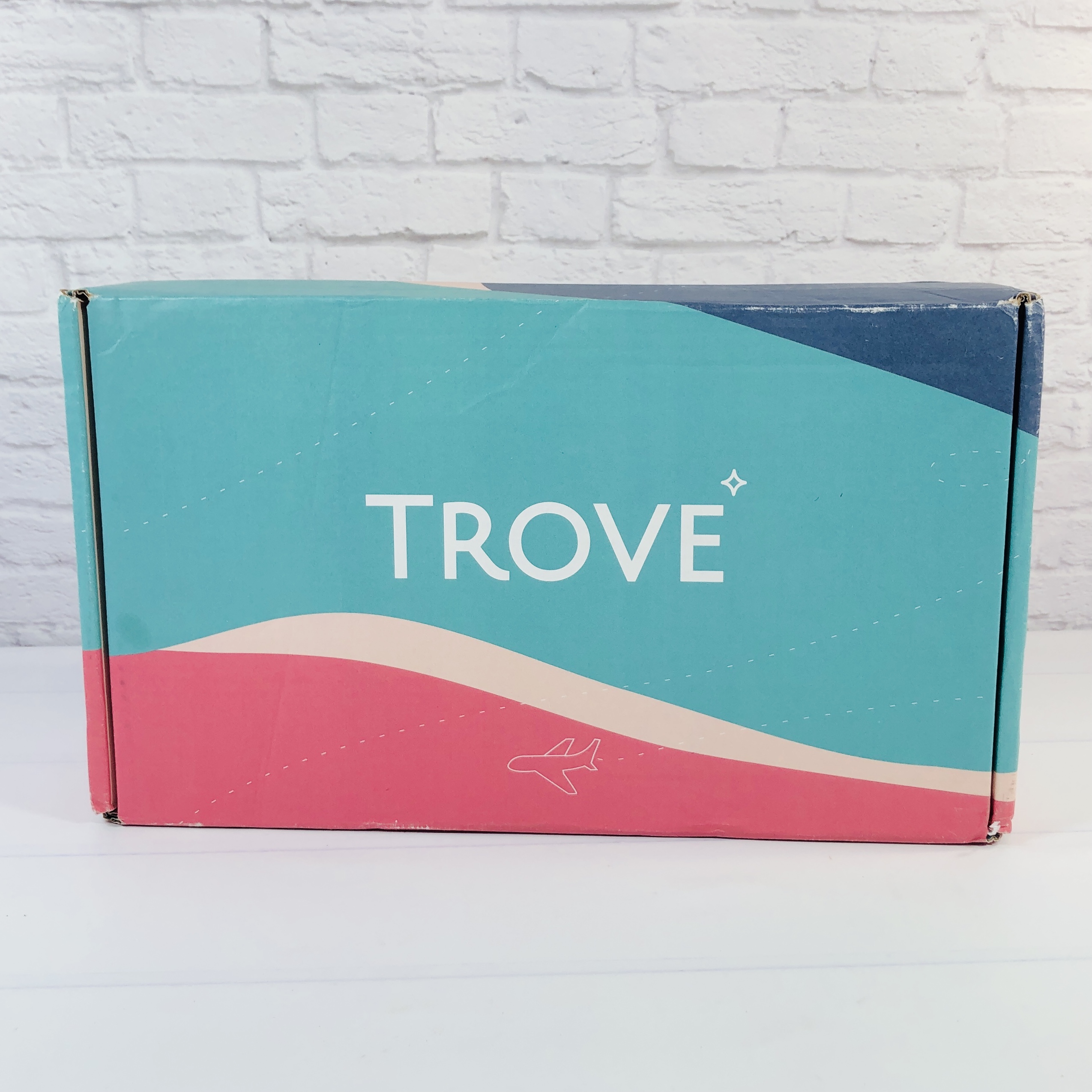 Trove is a quarterly subscription box featuring a spotlight city for a "vacation in a box" experience! Their aim is to help you experience the world's top destinations from home while supporting small businesses who have been hit hard by COVID. Subscribe for a season or grab one of their past boxes for an exciting weekend treat in your own home. Trove donates 20% of all profits to their featured chefs and artists so that they will hopefully still be there next time you decide to visit.
We created TROVE, an original subscription and gift box, to bring authentic experiences and cultural traditions from around the world to your home while supporting small businesses around the world. Each TROVE box features a new city, and includes LIVE online experiences hosted by local experts and regional ingredients, snacks, and other goodies to bring the sights, tastes, and sounds of a city to your doorstep.
DEAL: Get $10 off your first box or entire subscription! Use this link and use the coupon code HELLO1 at checkout.
I received a hand-written card and a note about this box. There are two live classes coming up in January so I need to make a note in my calendar to take part.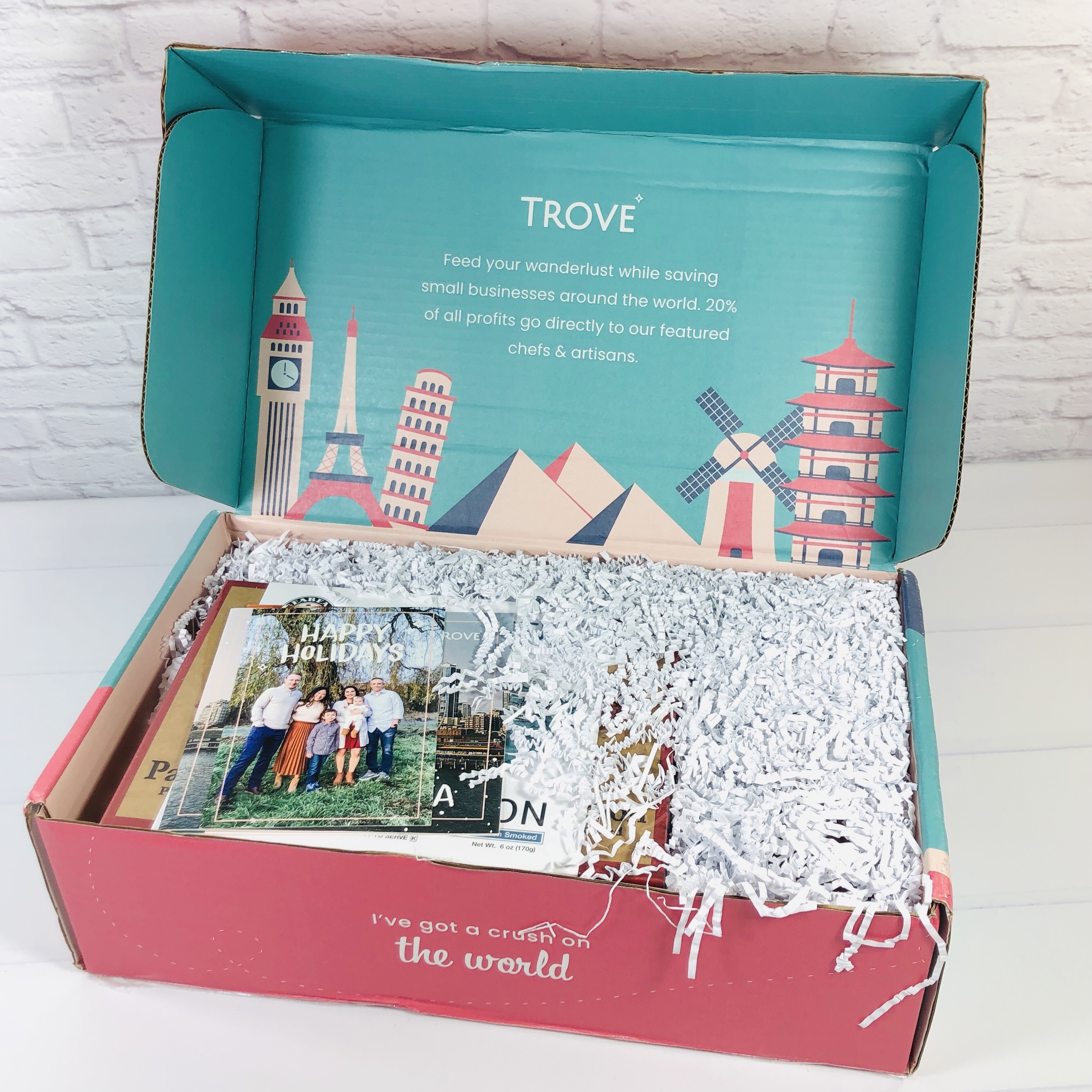 This is my first ever box from Trove. The items were cushioned in shredded paper squiggles and was delivered to my mail locker.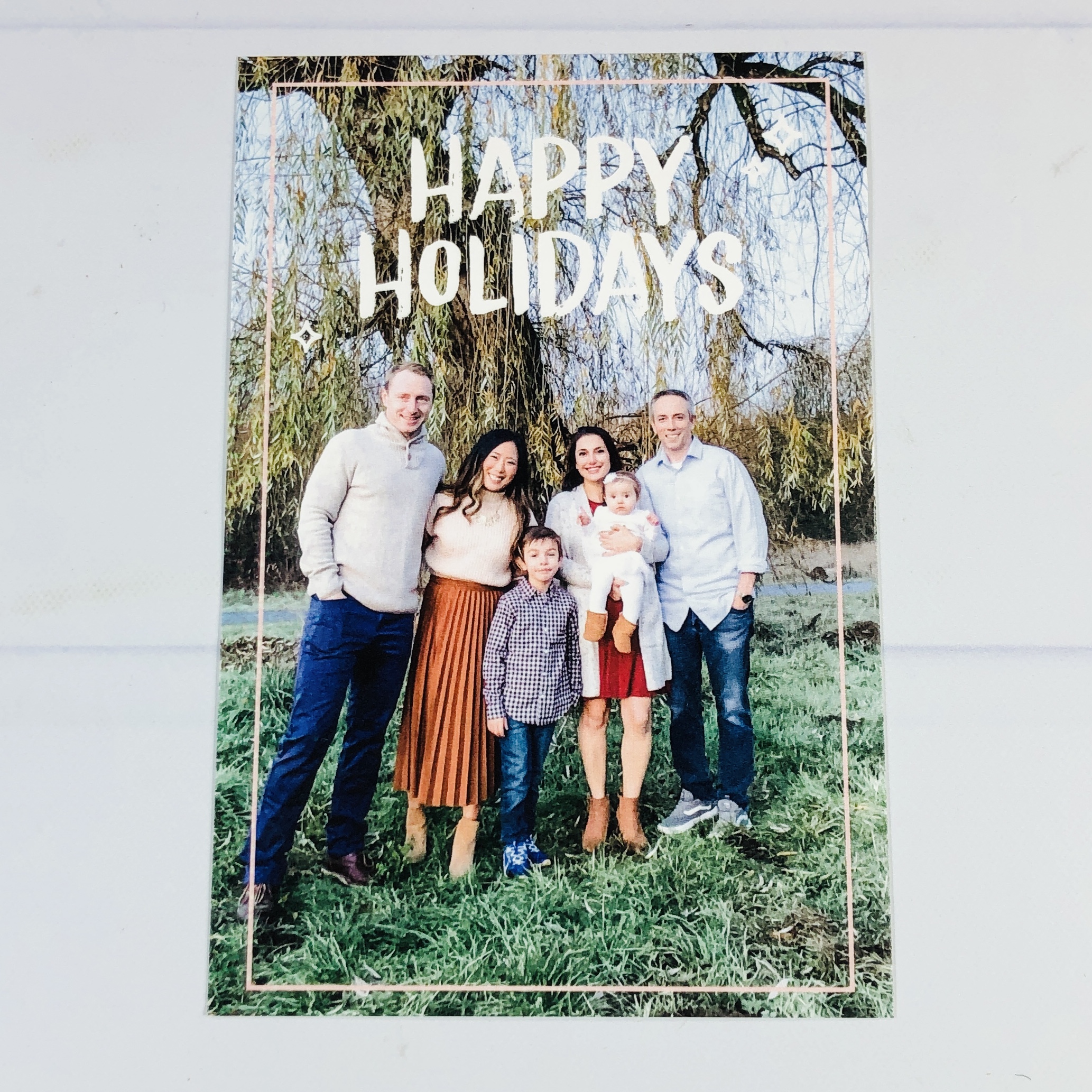 There was another card. The founders and their families are on the front.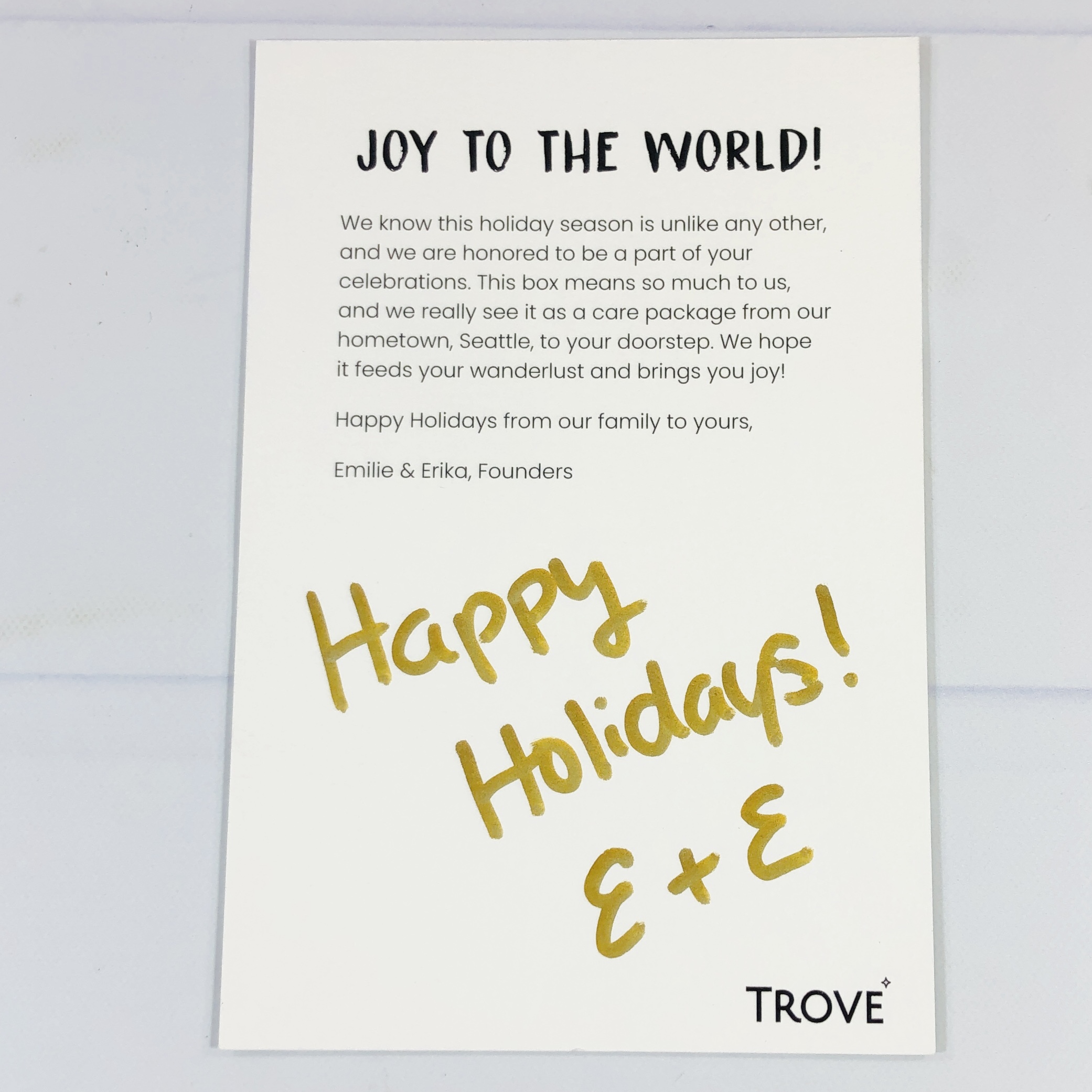 Trove is based in Seattle so they were especially excited to feature their hometown!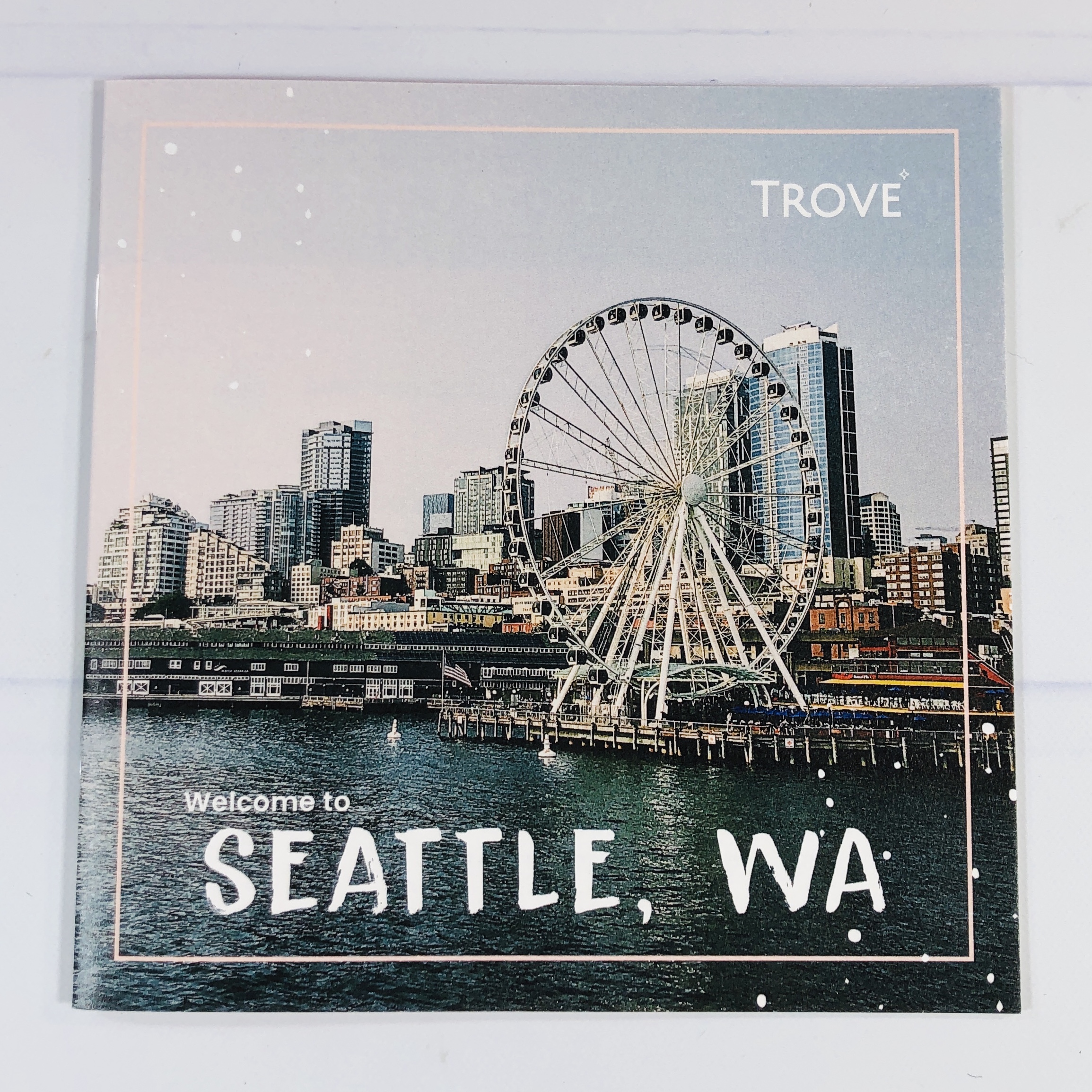 I received a booklet with the spotlight city on the front. I don't think I've been to Seattle, at least not that I remember, but it is on my list of places to visit!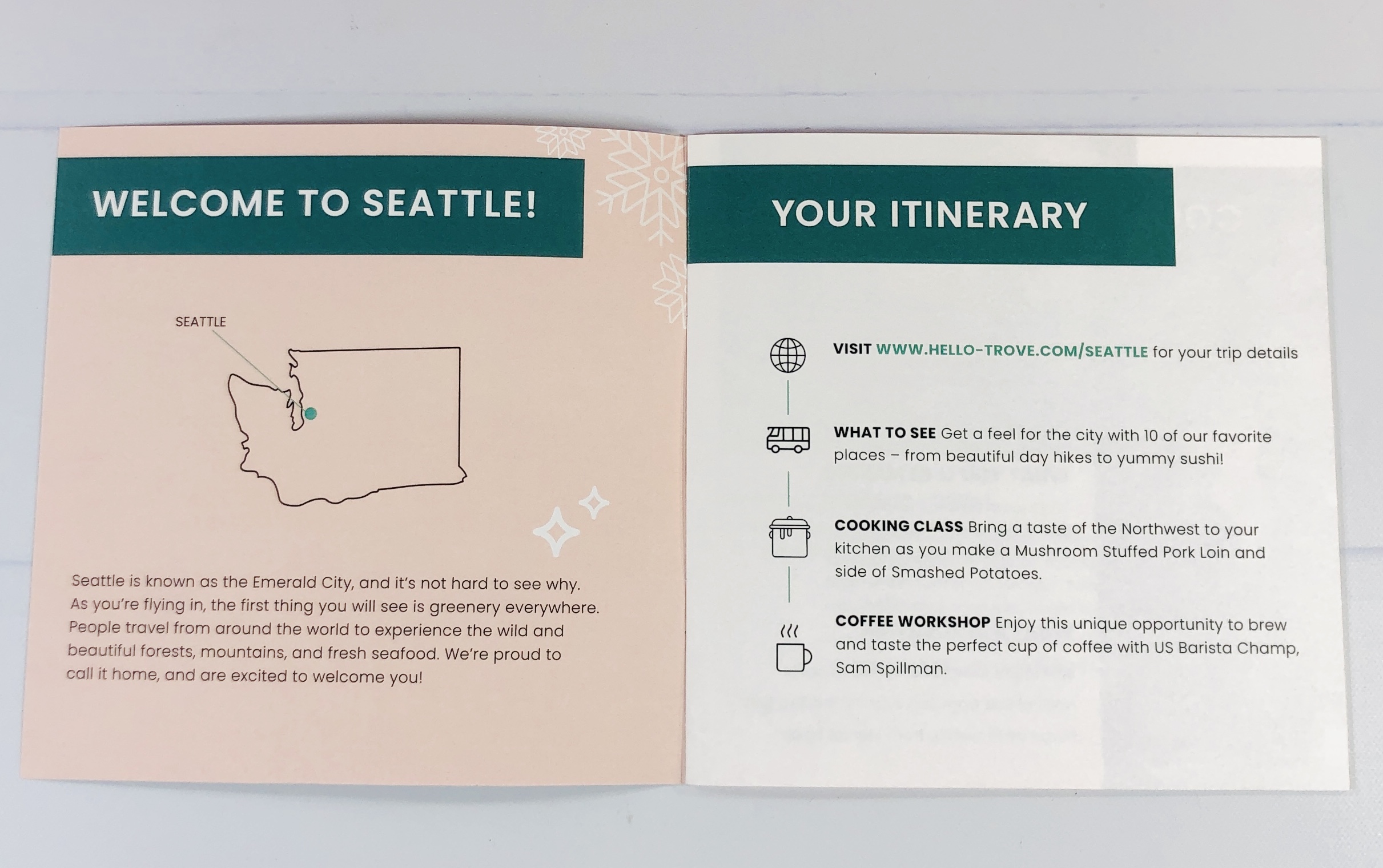 The inside shows me where Seattle is located and gives the itinerary.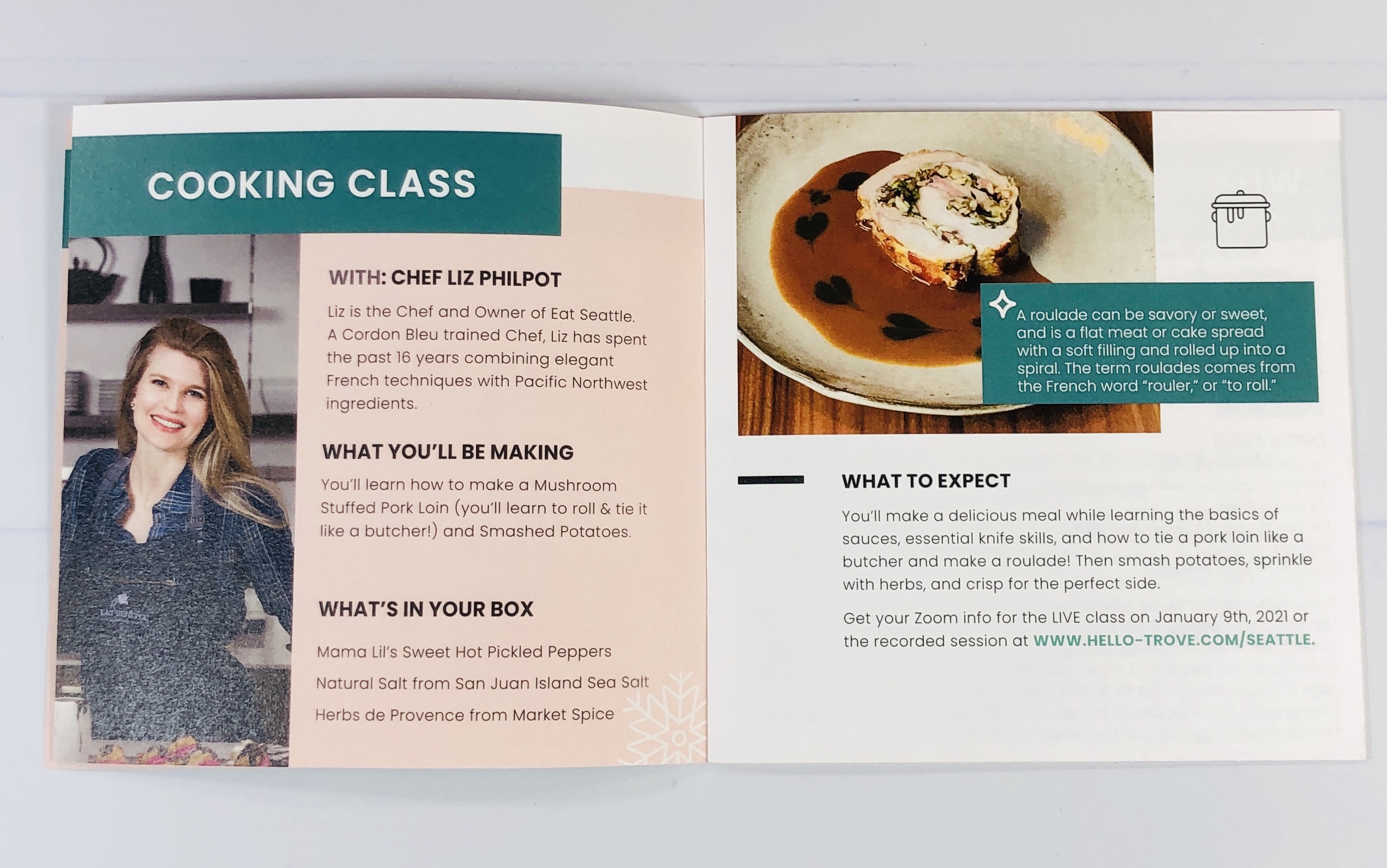 There are two online opportunities in store for January. One is a cooking class and features some of the products found in this box!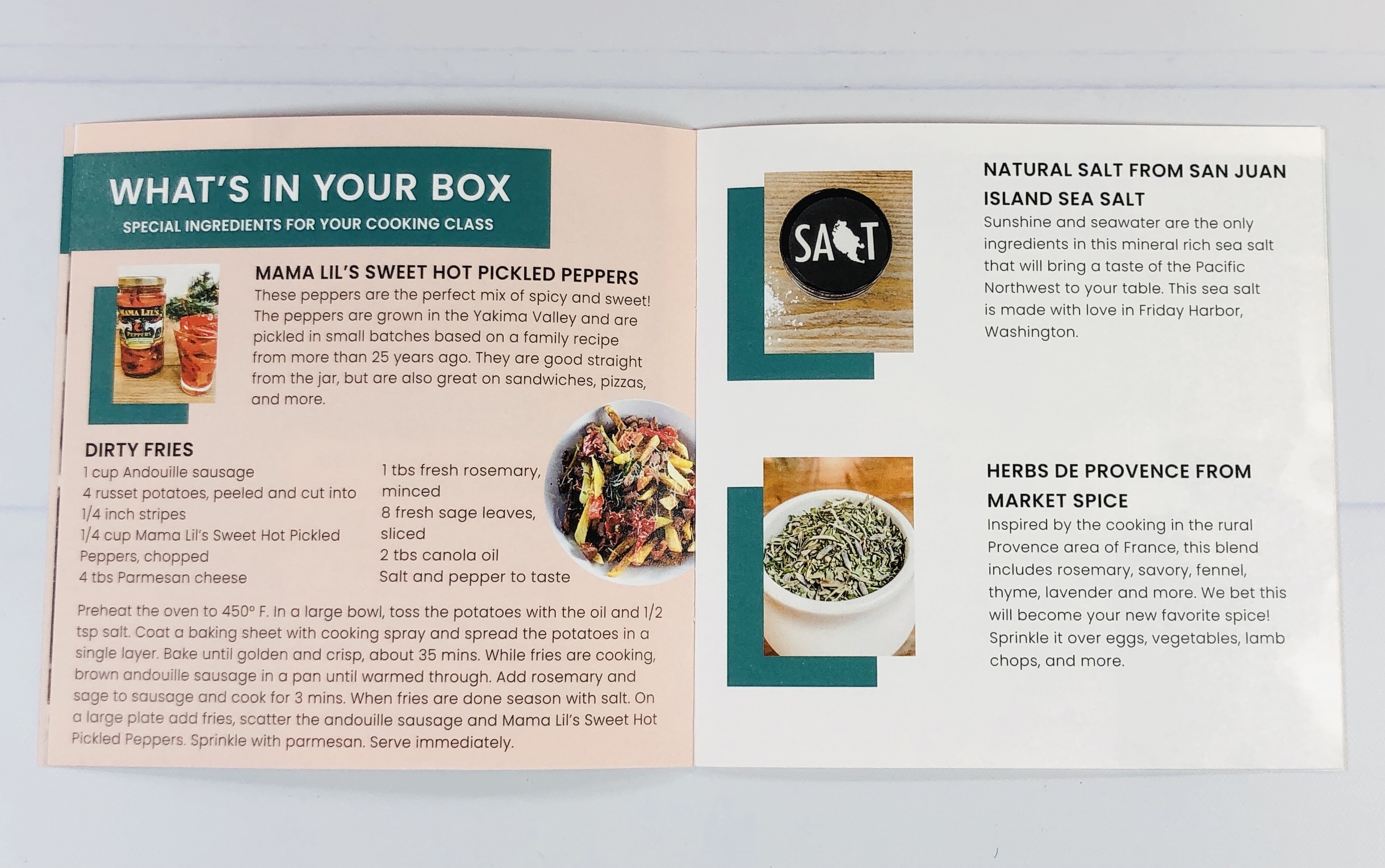 Here are the products for that class.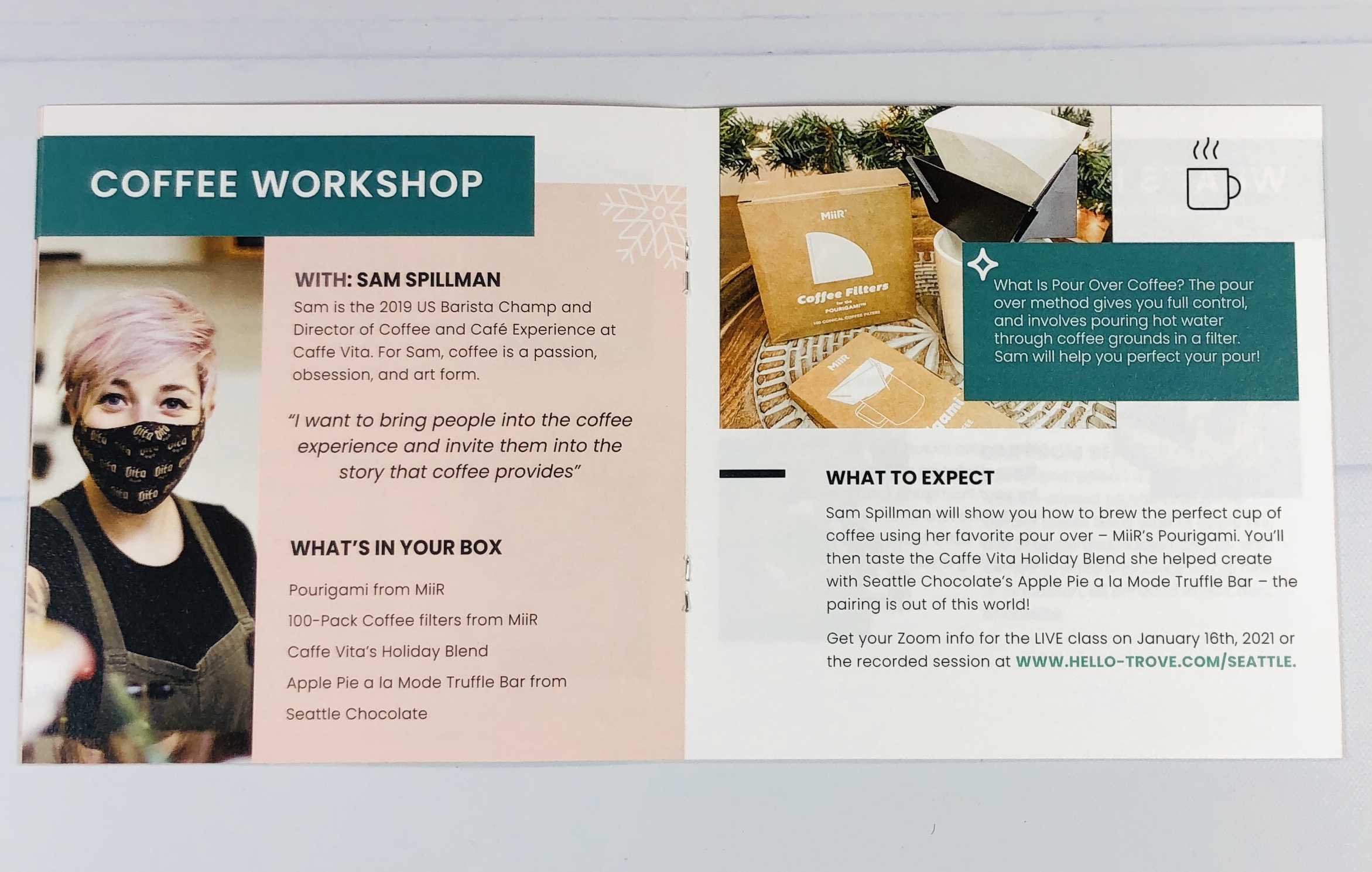 Our second experience is a coffee workshop.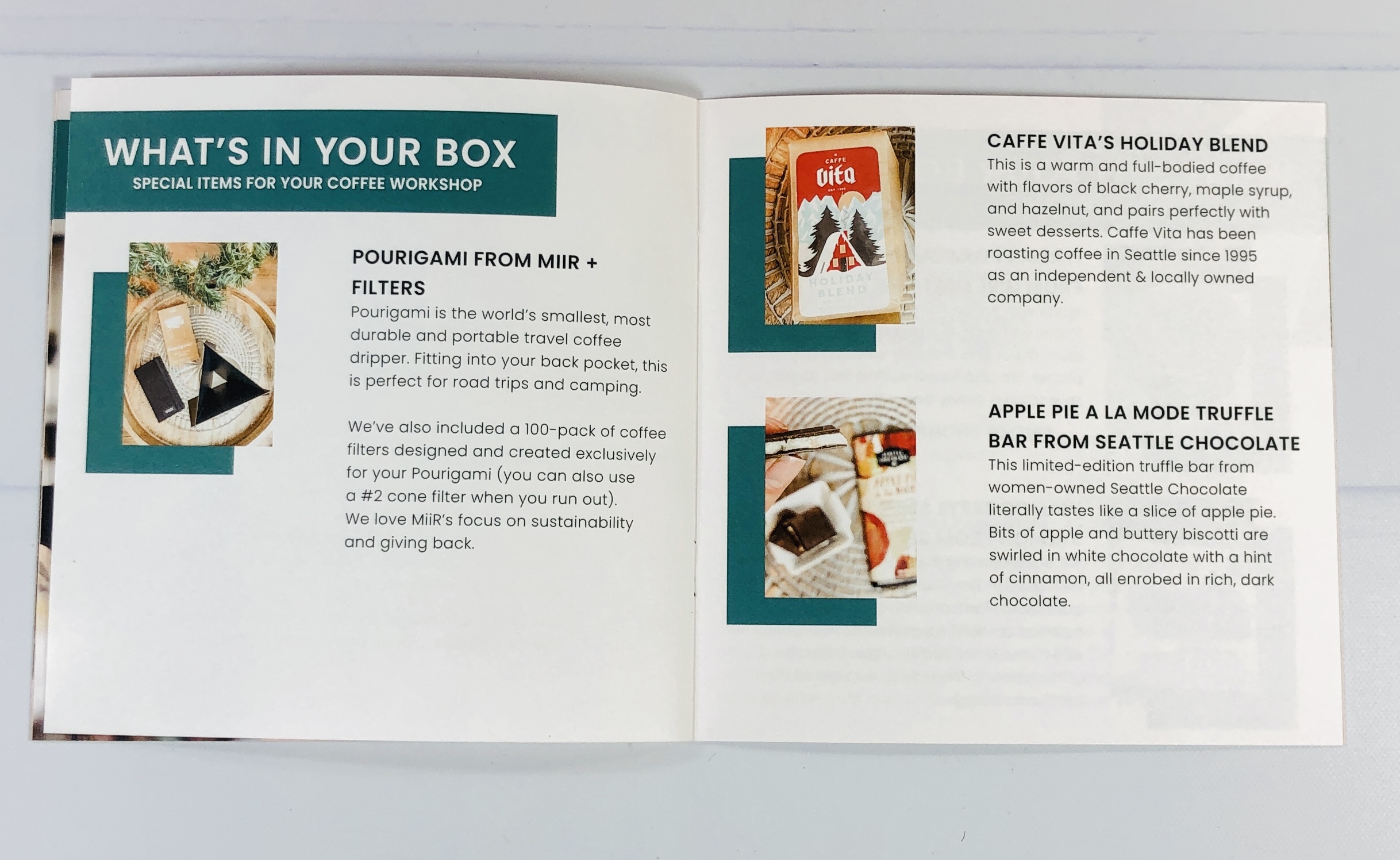 Here are the included items for the online class.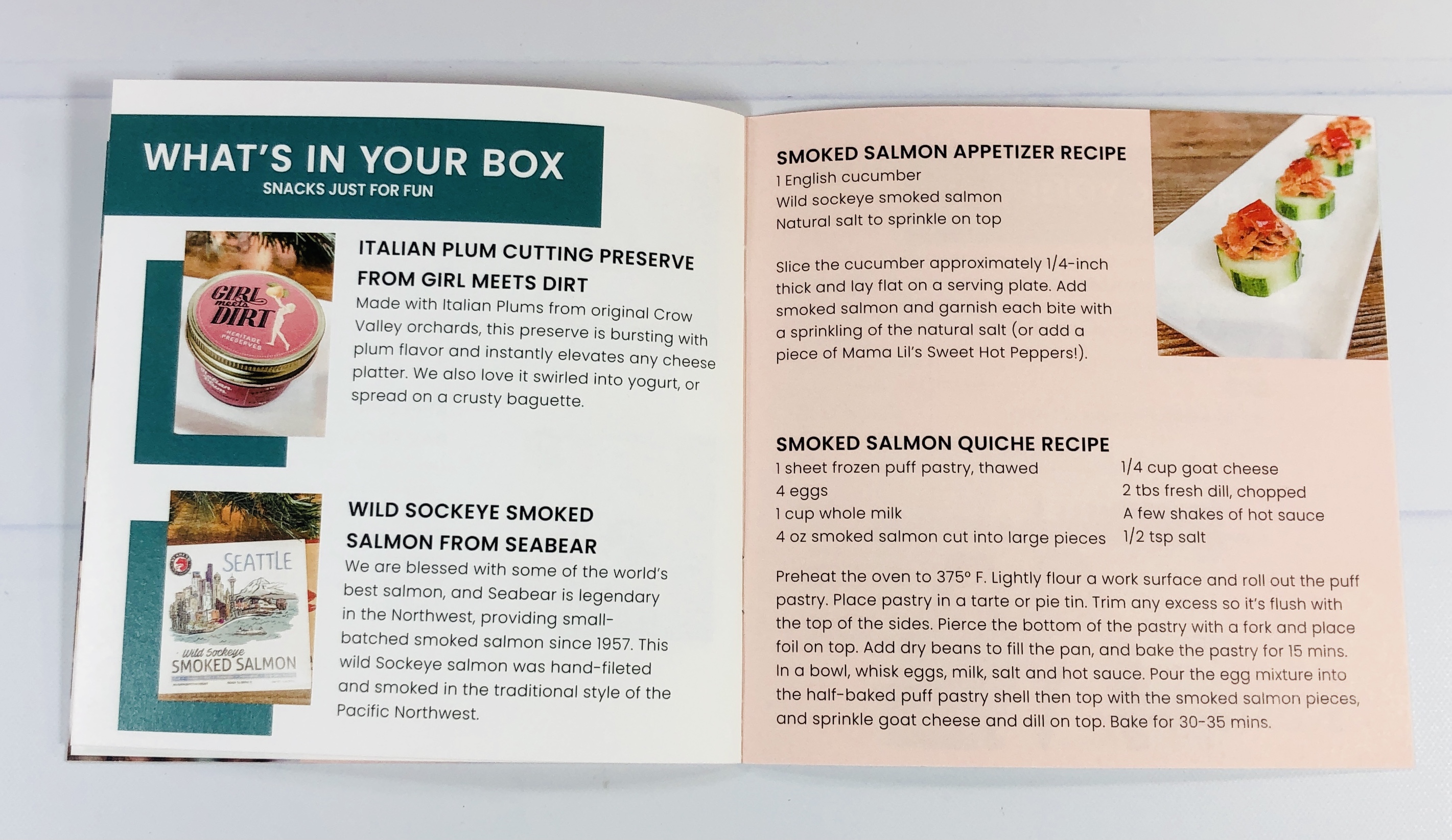 Next we have snacks that are just for fun and there's a couple of recipes using the smoked salmon.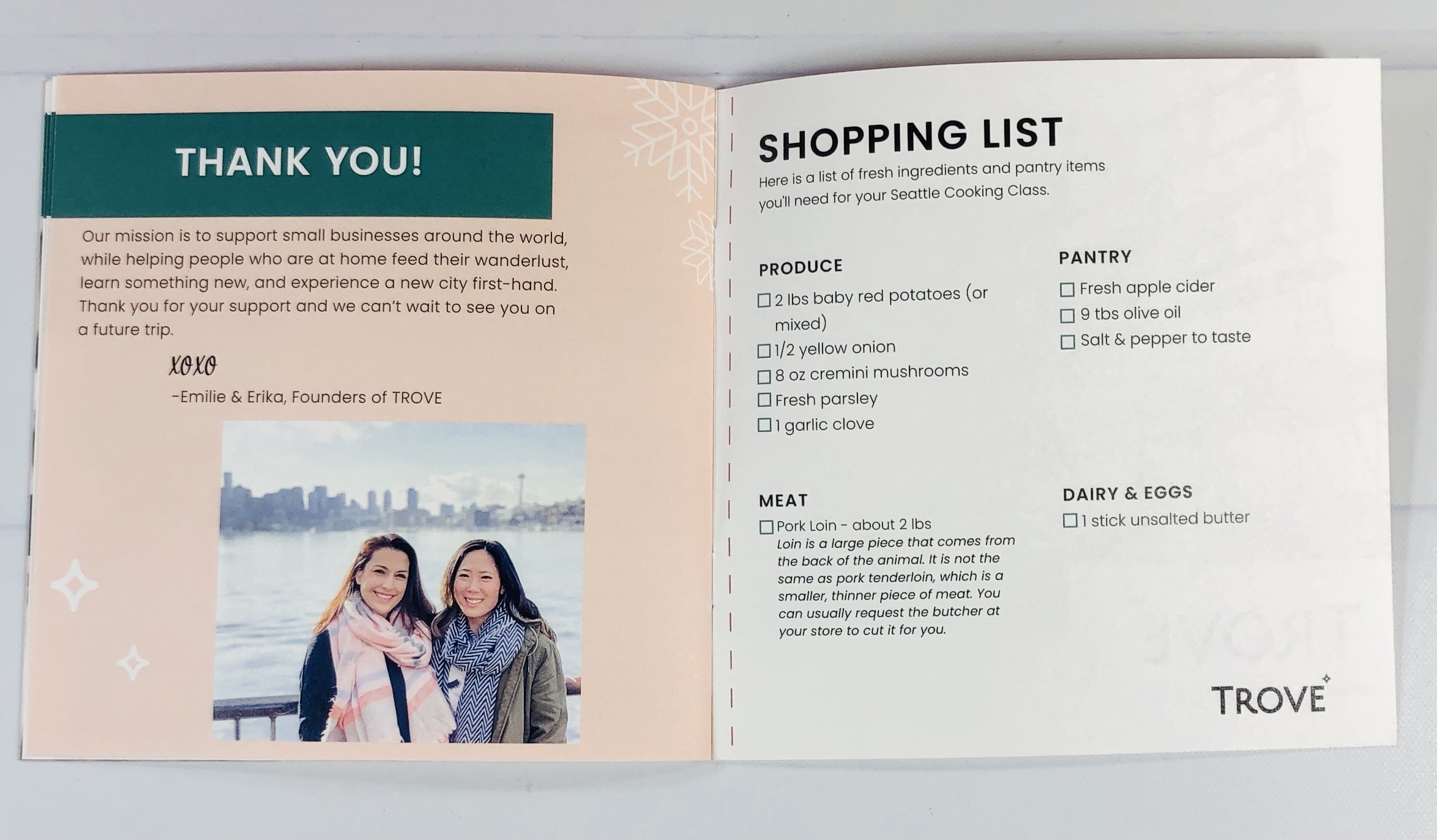 A thank you from the founders ends the booklet but wait, there's more! A shopping list for the cooking class is here too. That is very helpful!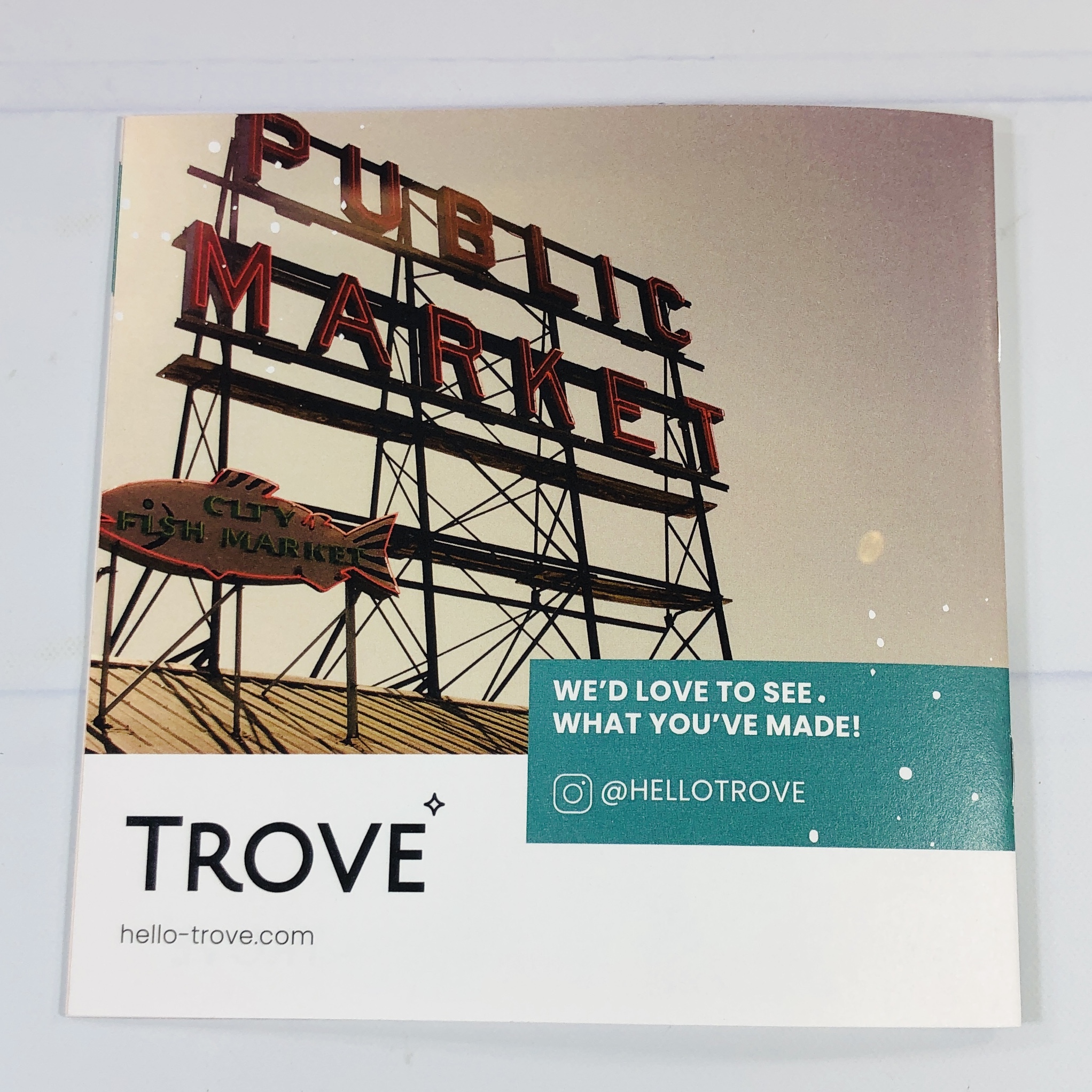 You can share your pics with Trove, maybe they will feature them on their IG page.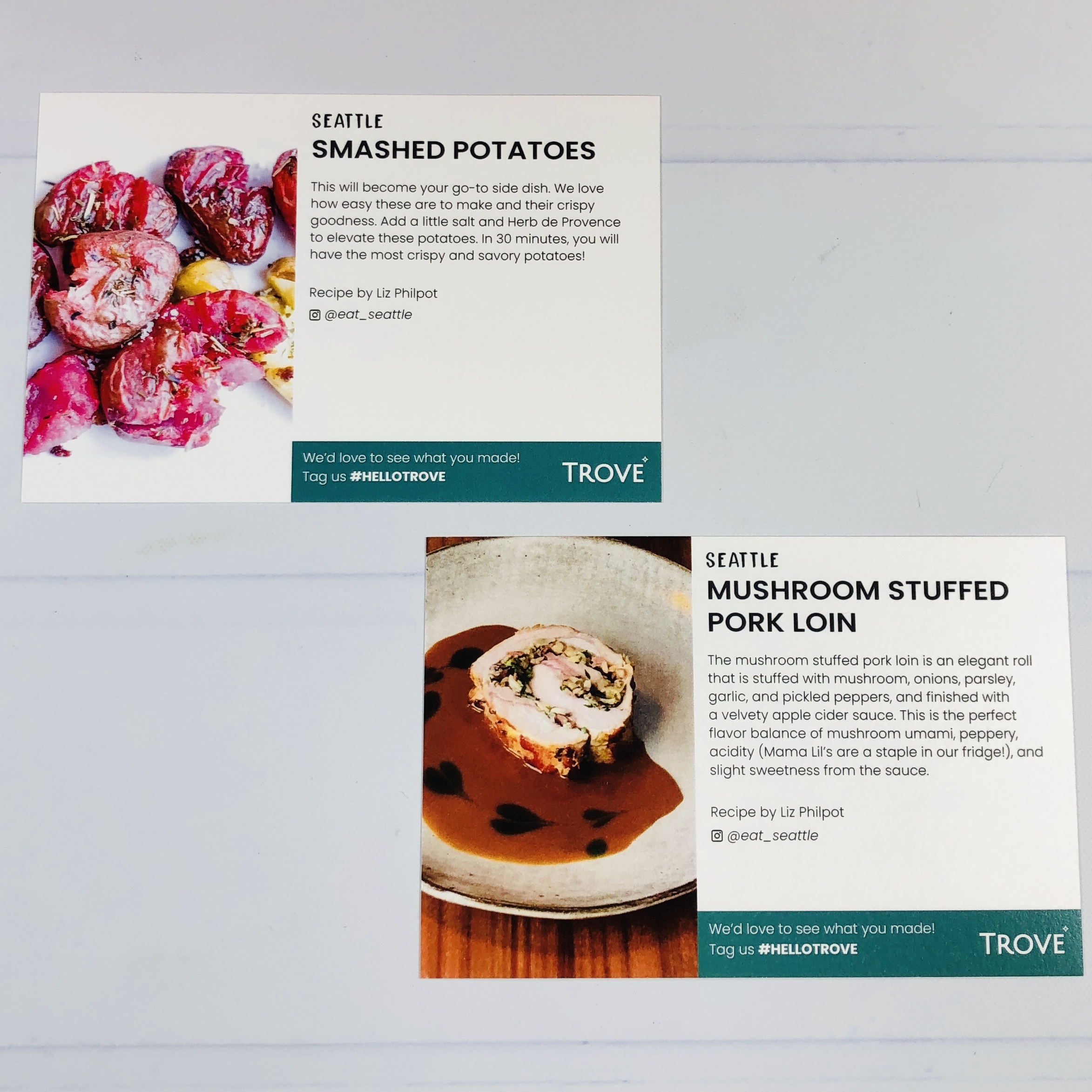 The last two cards are recipes cards in case you aren't able to make the cooking class Zoom meeting.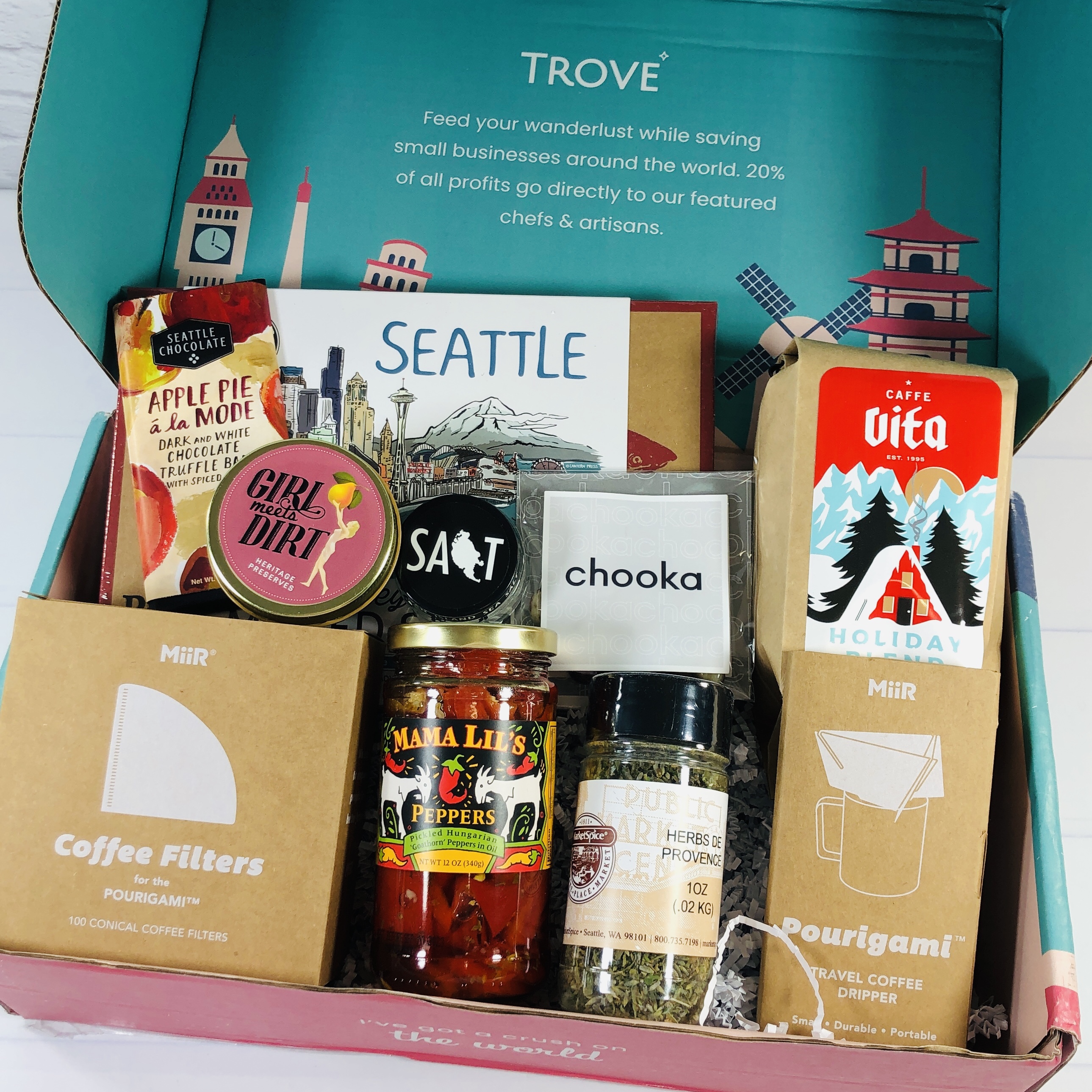 I kept exclaiming over everything as I opened the box and my daughter agreed with me, this stuff looks so good!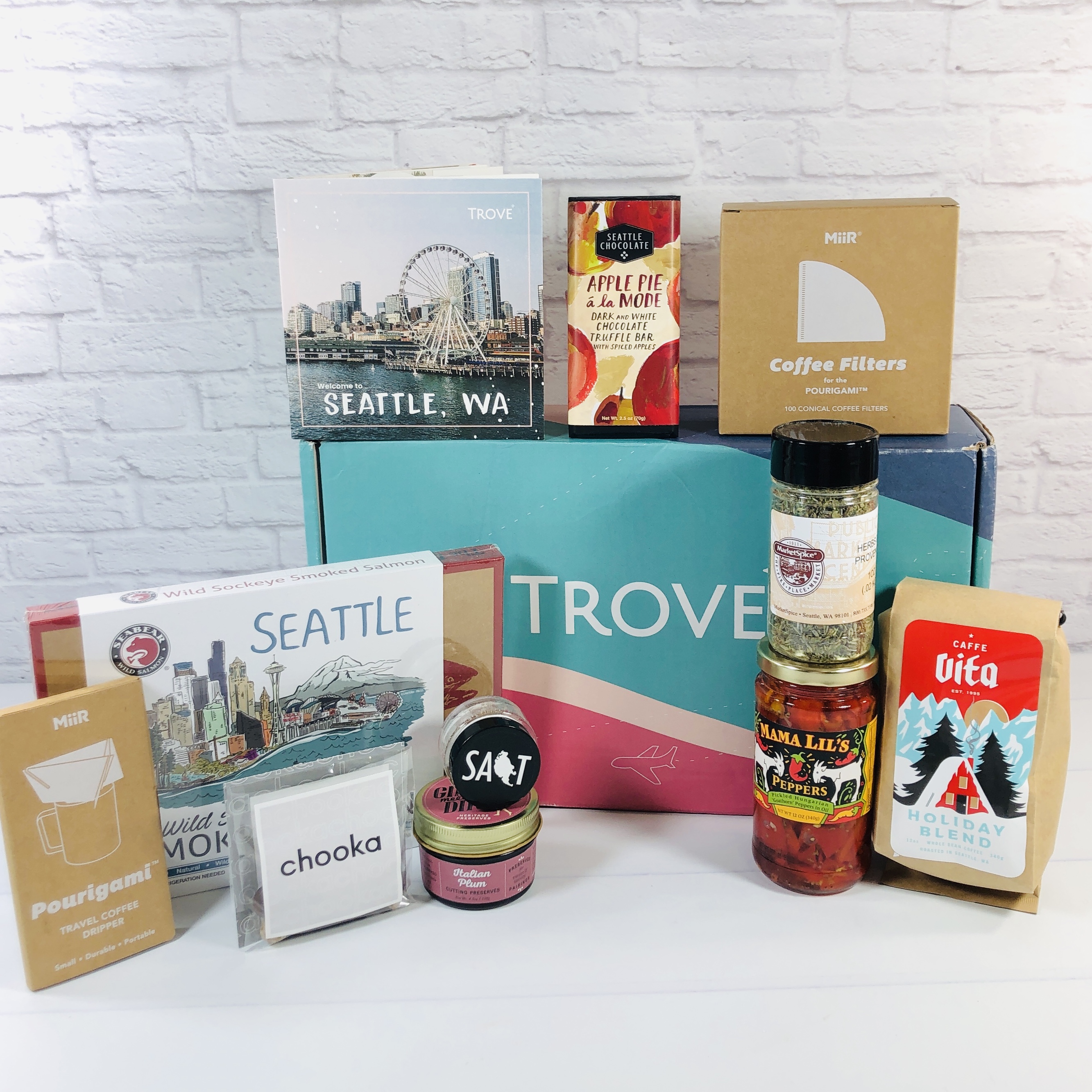 Everything in my box!
I found a random item and decided that it was twine for rolling the pork roast. I don't have cooking twine in my kitchen so this was helpful.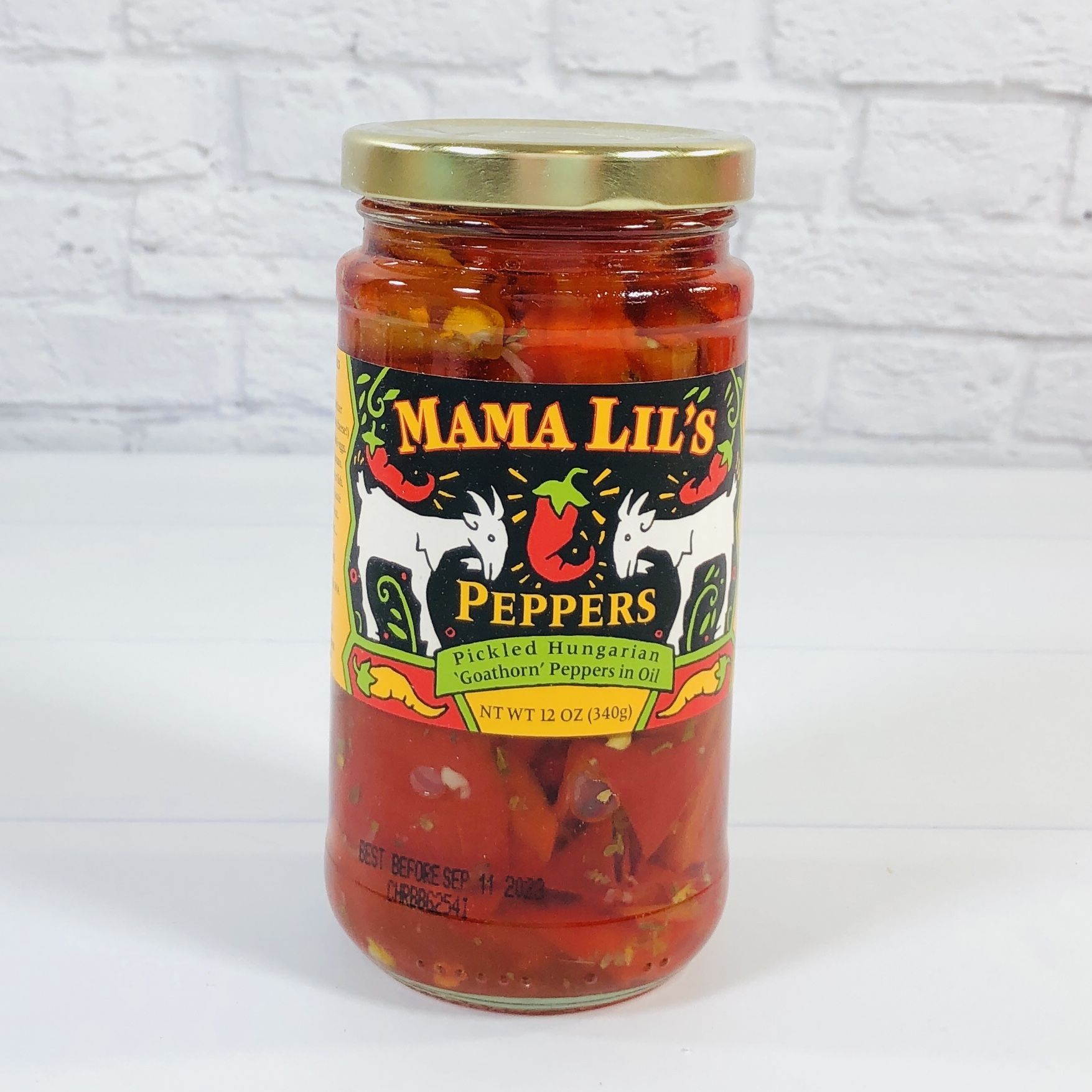 Mama Lil's Sweet Hot Pickled Peppers ($48 for a 6 pack, $8 value) I love to eat pickled peppers on sandwiches but this is also an important ingredient in the pork roast recipe.
It can be paired with cheese, put on scrambled eggs, strewn on a pizza, or used however you wish but make sure to refrigerate after opening.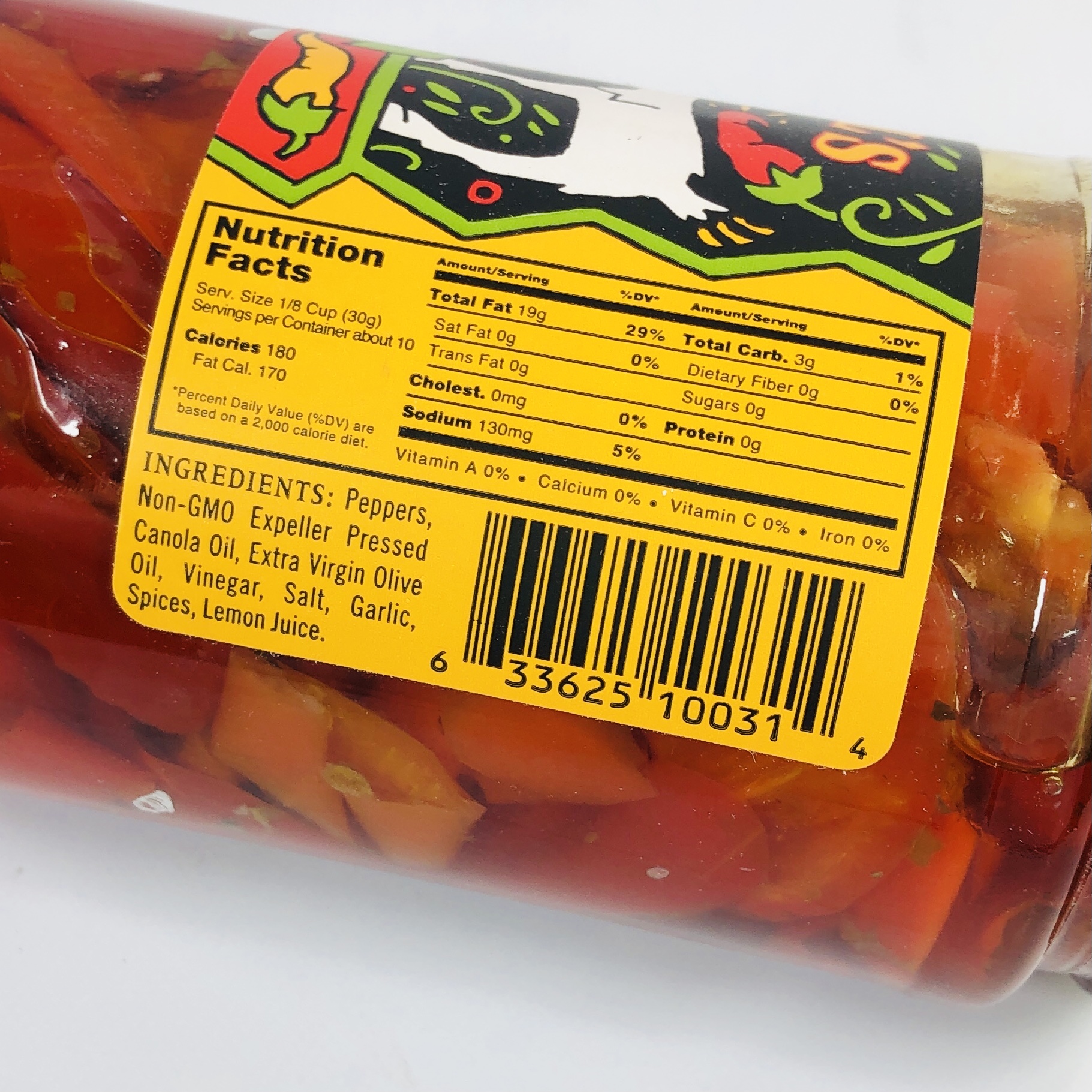 Peppers, oil, vinegar, and spices are the ingredients.
See that pool of goodness around the peppers? That's olive oil and I would urge you to not discard it after the peppers are gone, please use it in salad dressing or a sauté. These are super duper good and I ate them right out of the jar and see those seeds? Yep, they got me good. I'm going to add these to my antipasto pasta salad and of course to a sub sandwich.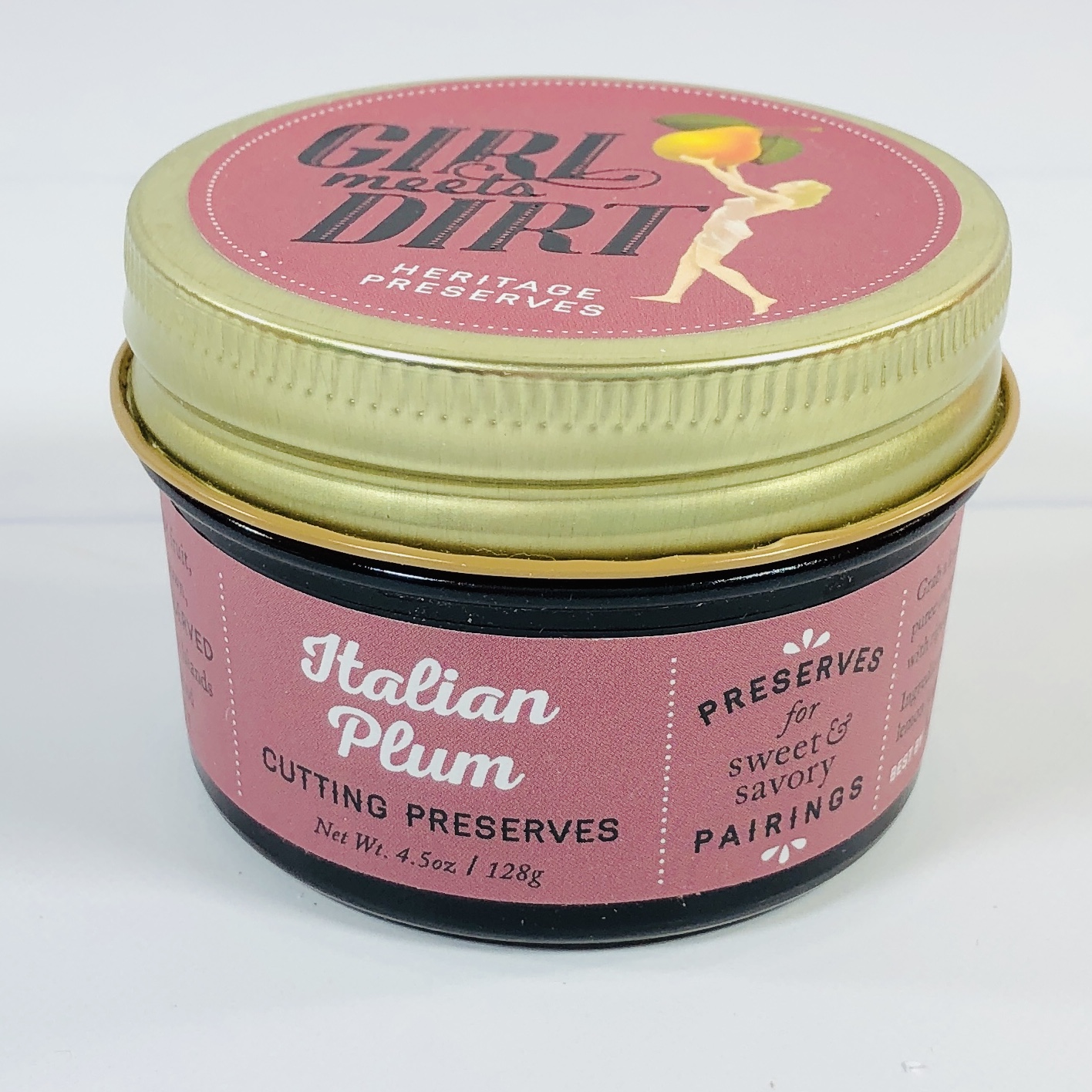 Girl Meets Dirt Italian Plum Cutting Preserve ($10) Cutting preserves are thicker in texture than what you might usually think of as jam. This says it is perfect for pairing with cheese and that sounds like a good idea to me!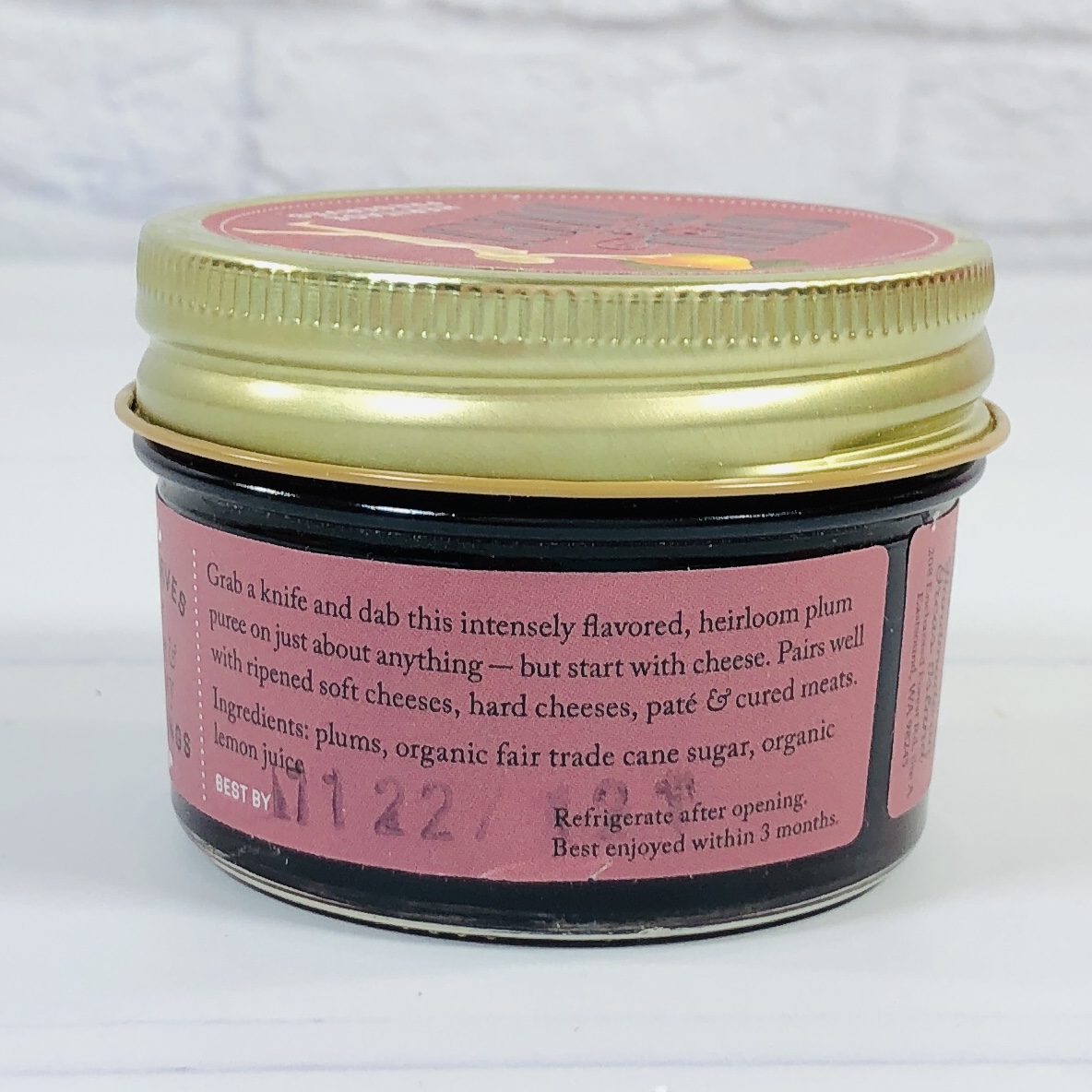 It also seems perfect for a snacking plate, charcuterie board, or something similar. Like the peppers, it needs to be placed in the fridge after opening.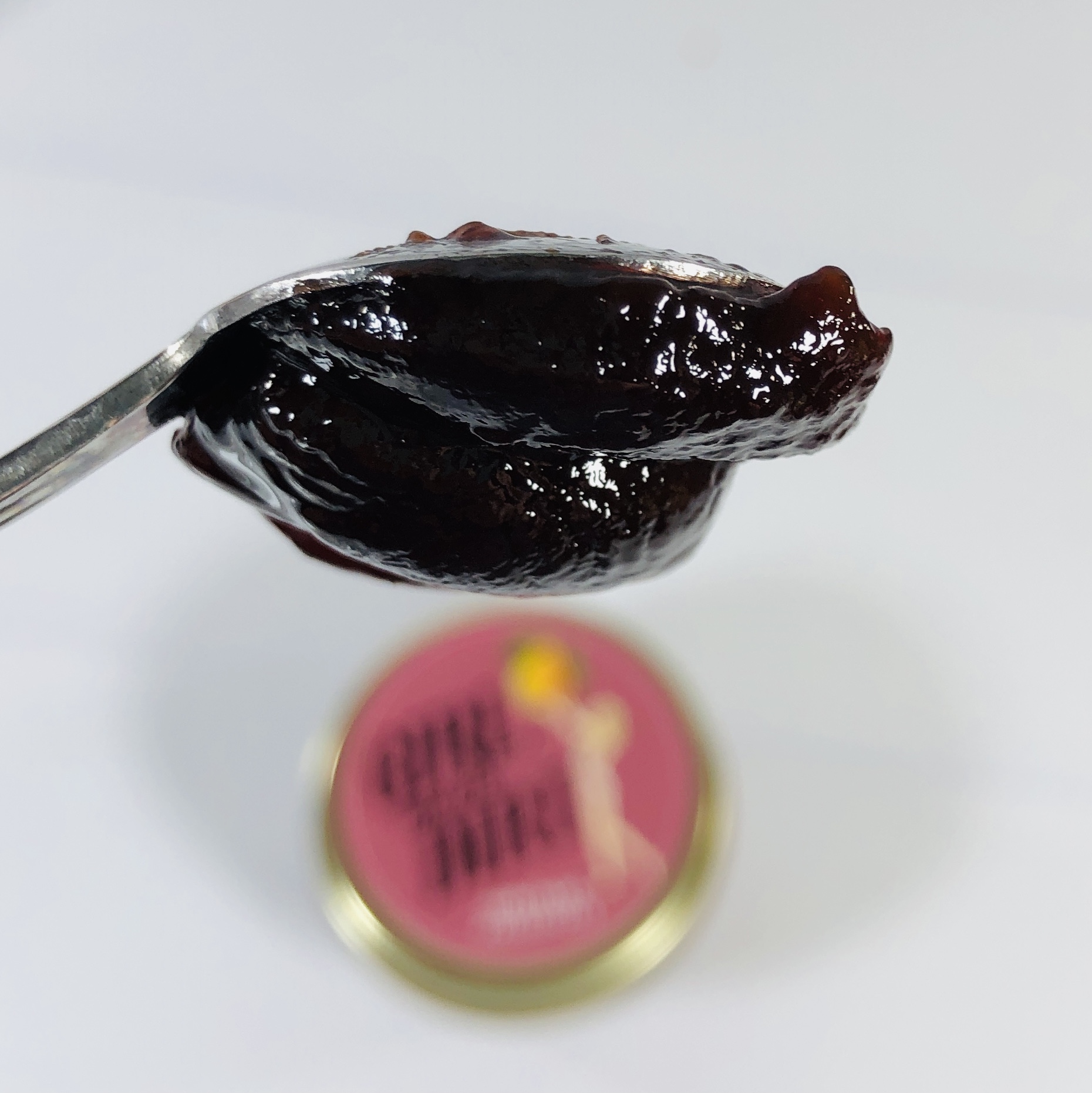 Look at that, it's so thick that it won't fall off the spoon! This is very different from the heirloom plum jam my mom makes, this is more like plum butter, similar to apple butter but without spices.
Seattle Chocolate Apple Pie a la Mode Truffle Bar ($9.88) This was a limited edition bar and since it's sold out it may cost a premium to get a hold of one.
Ingredients include white and dark chocolate plus biscotti and dried apples. It is meant to be used in the online coffee class.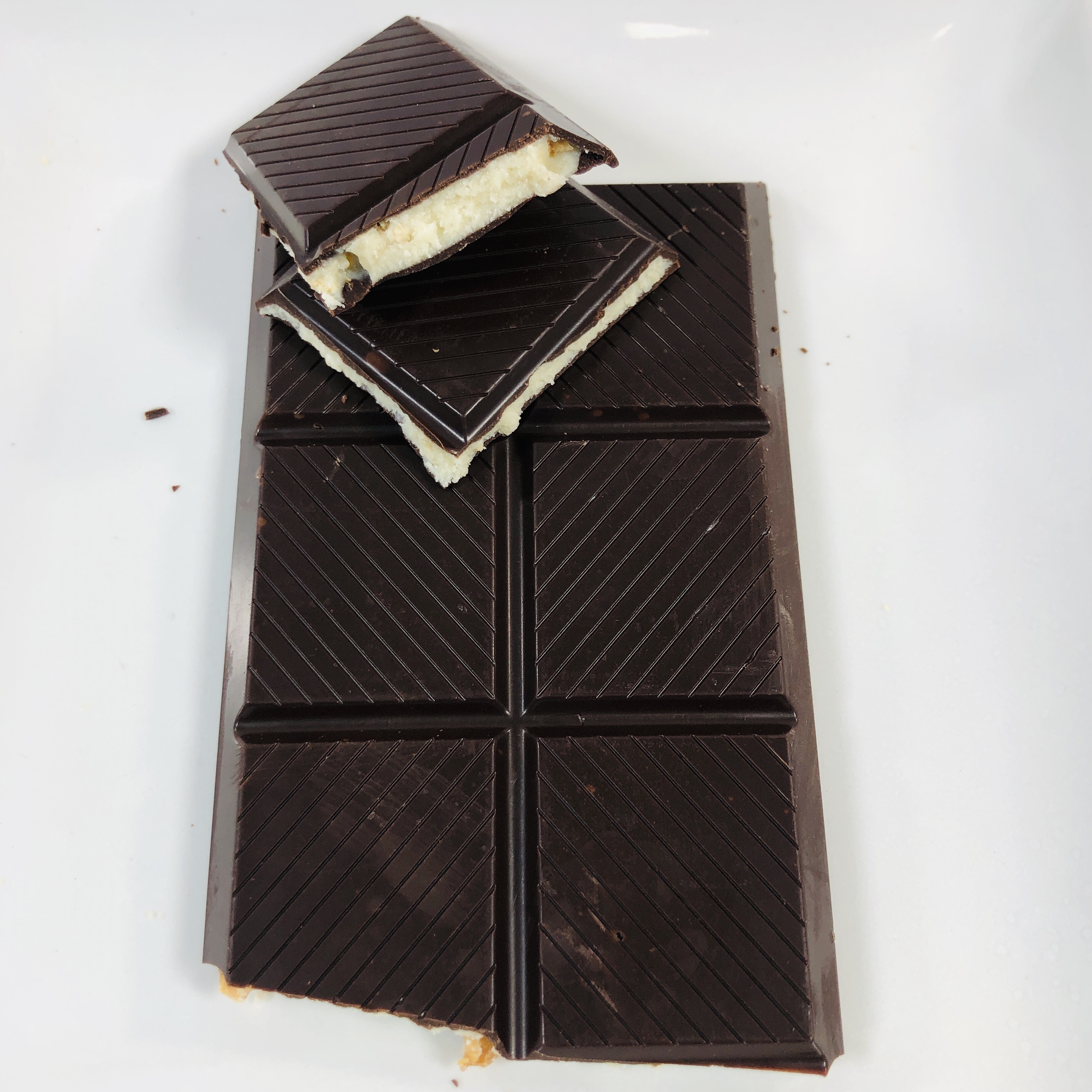 The dark chocolate is on the outside while the inside has the creamy white chocolate, sort of like a Milka Oreo Bar.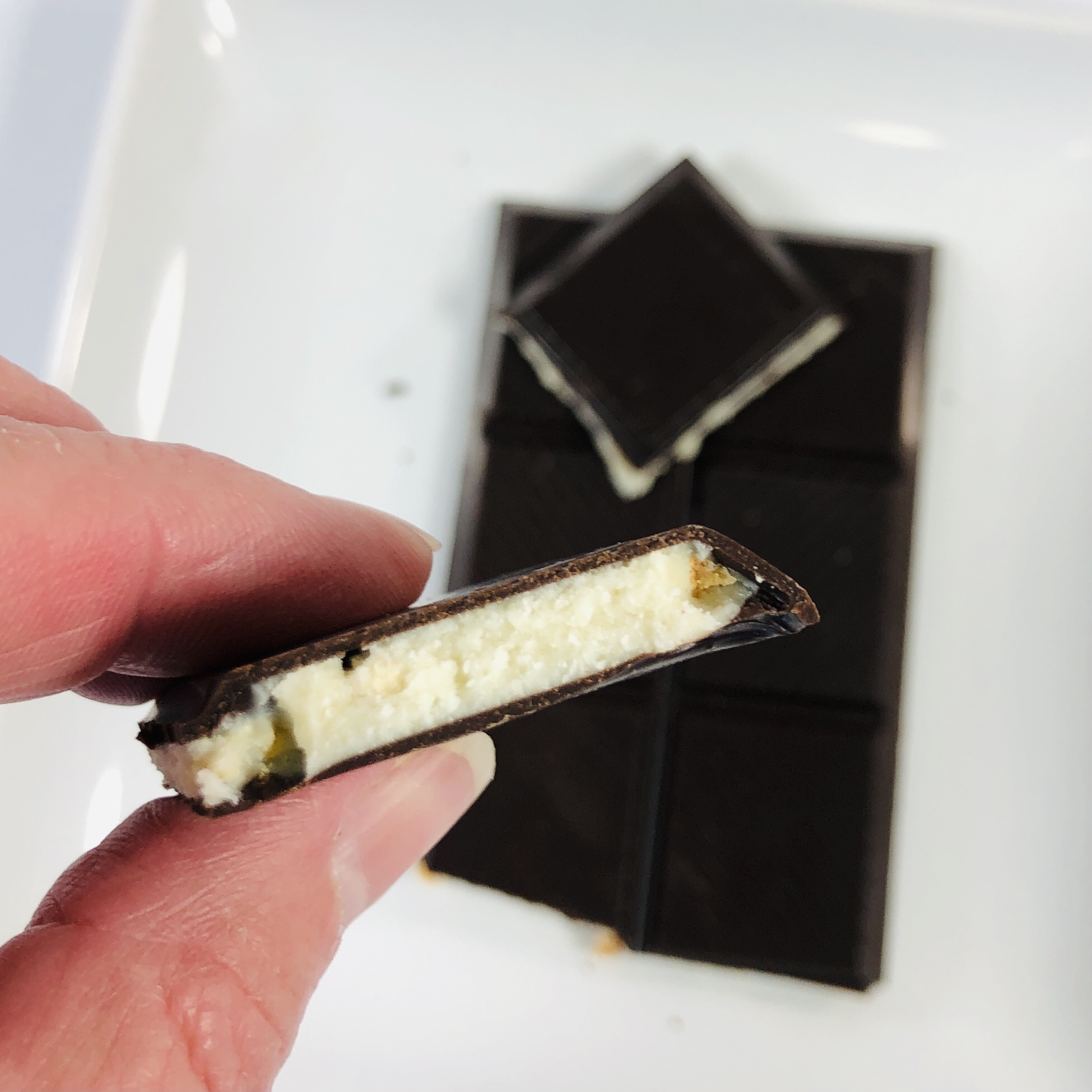 There are bits of dried, spiced apple bits and crunchy cookie plus a touch of salt here and there. So good!
San Juan Island Sea Salt Natural Salt ($6) This salt is made of ocean water that has been evaporated to leave behind sparkly crystals to flavor our food.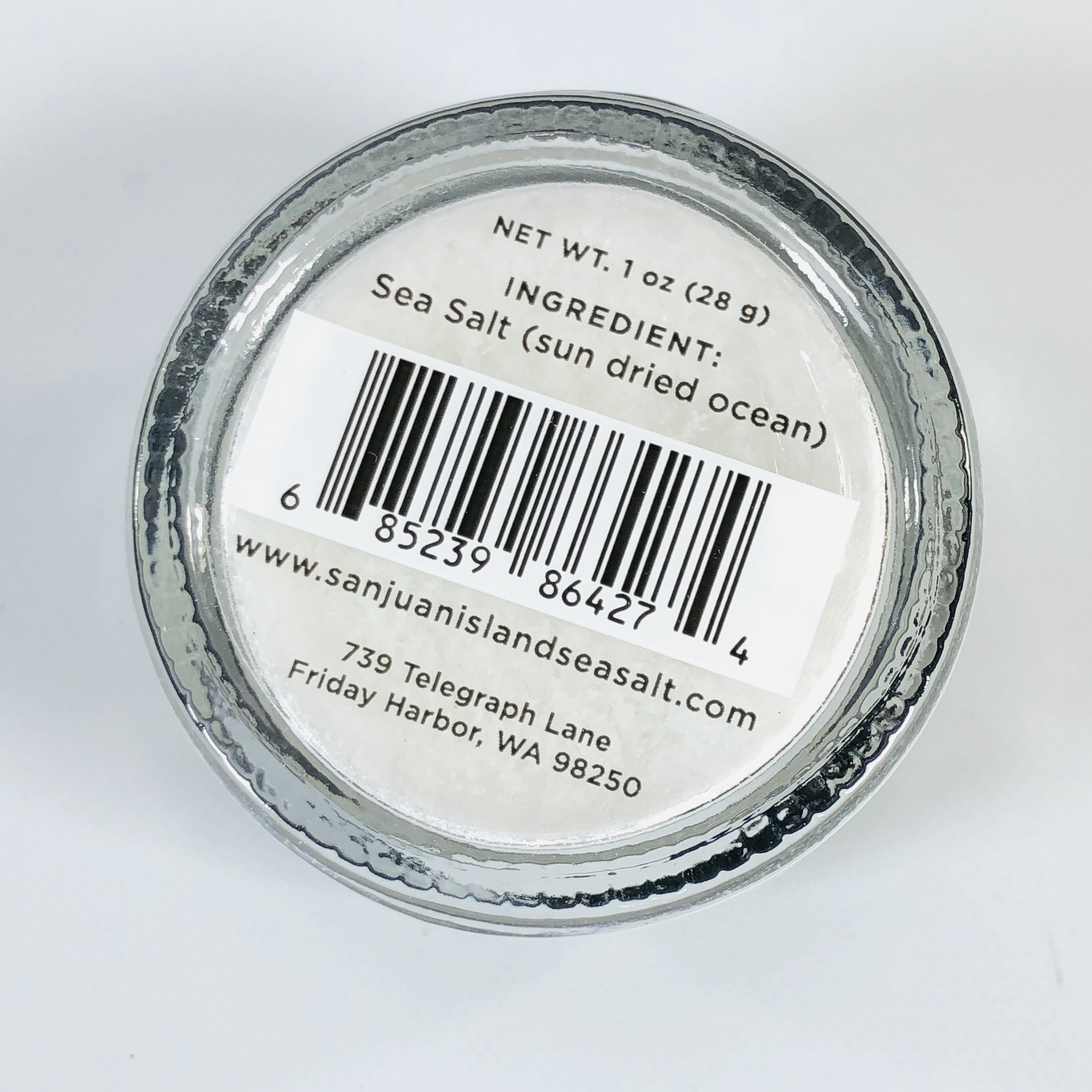 This is the 1 ounce jar and it comes from San Juan Island, which is located north of Seattle. I had a look at their picture gallery and I am ready to pack my bags and move there.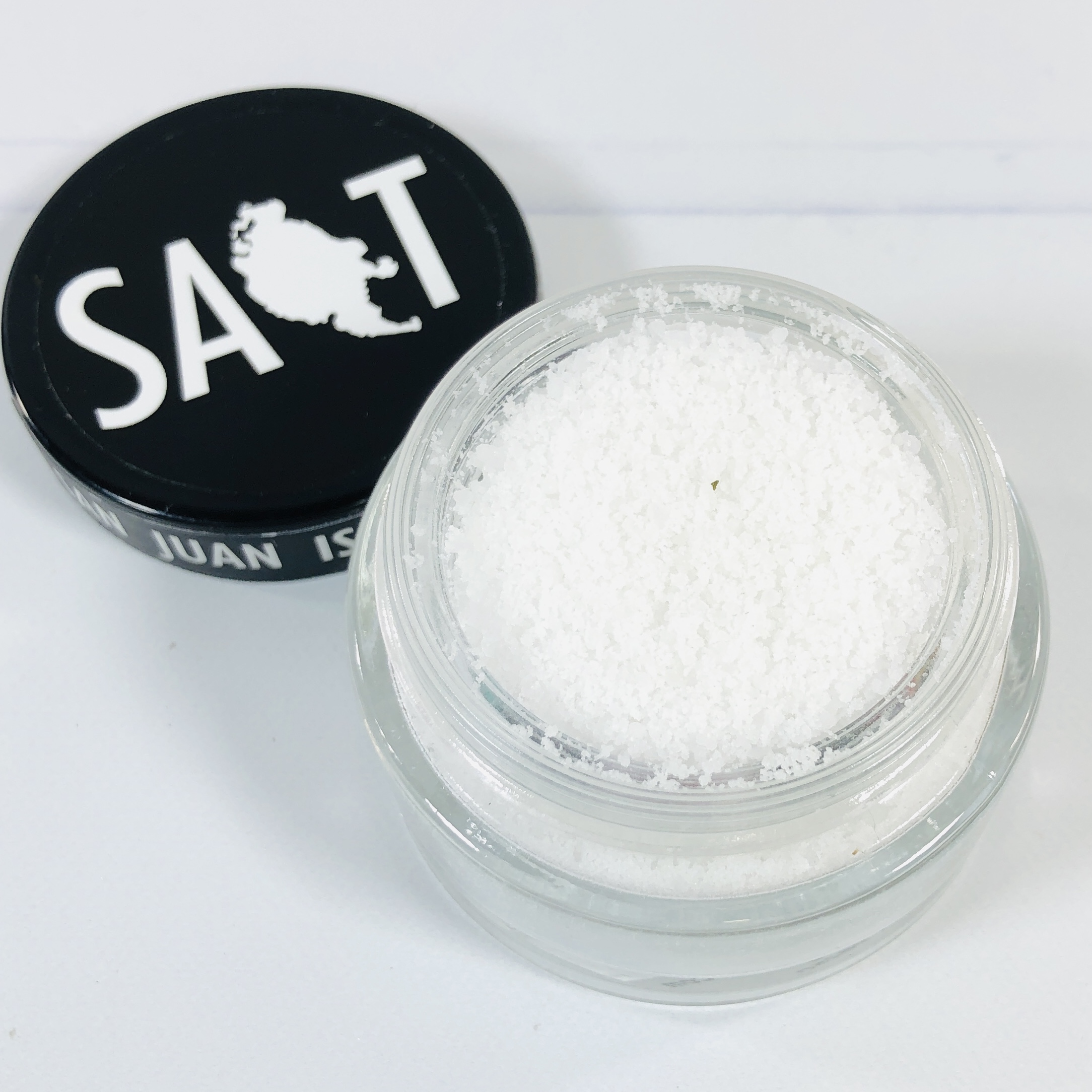 The salt is salty and I have been sprinkling it over my foods and measuring it out in recipes. I think it's cool that it's made through natural evaporation in a building similar to a greenhouse.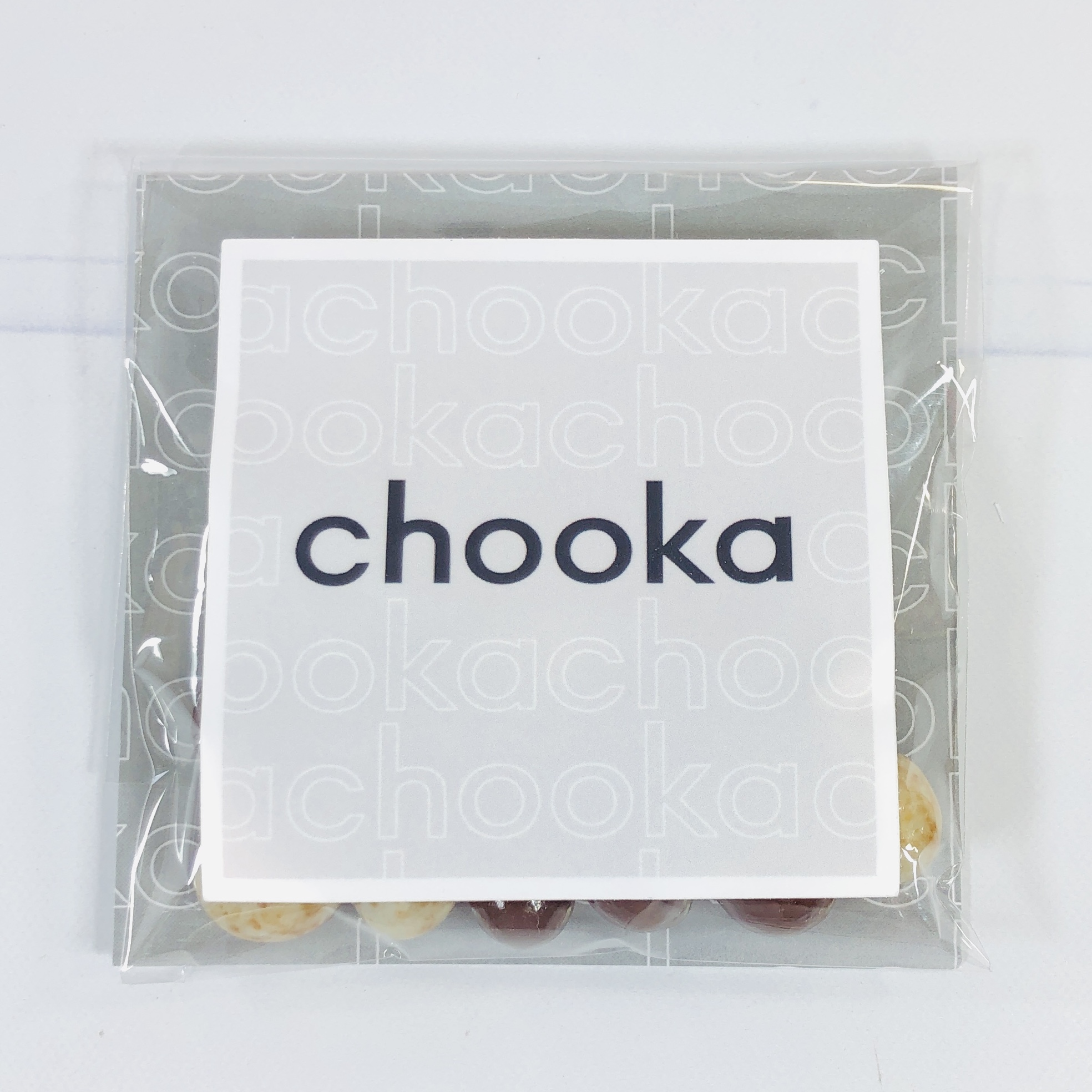 Chooka X Dilettante Chocolate Covered Espresso Beans (Buy 5 ounces for $6.50) Yum, more chocolate!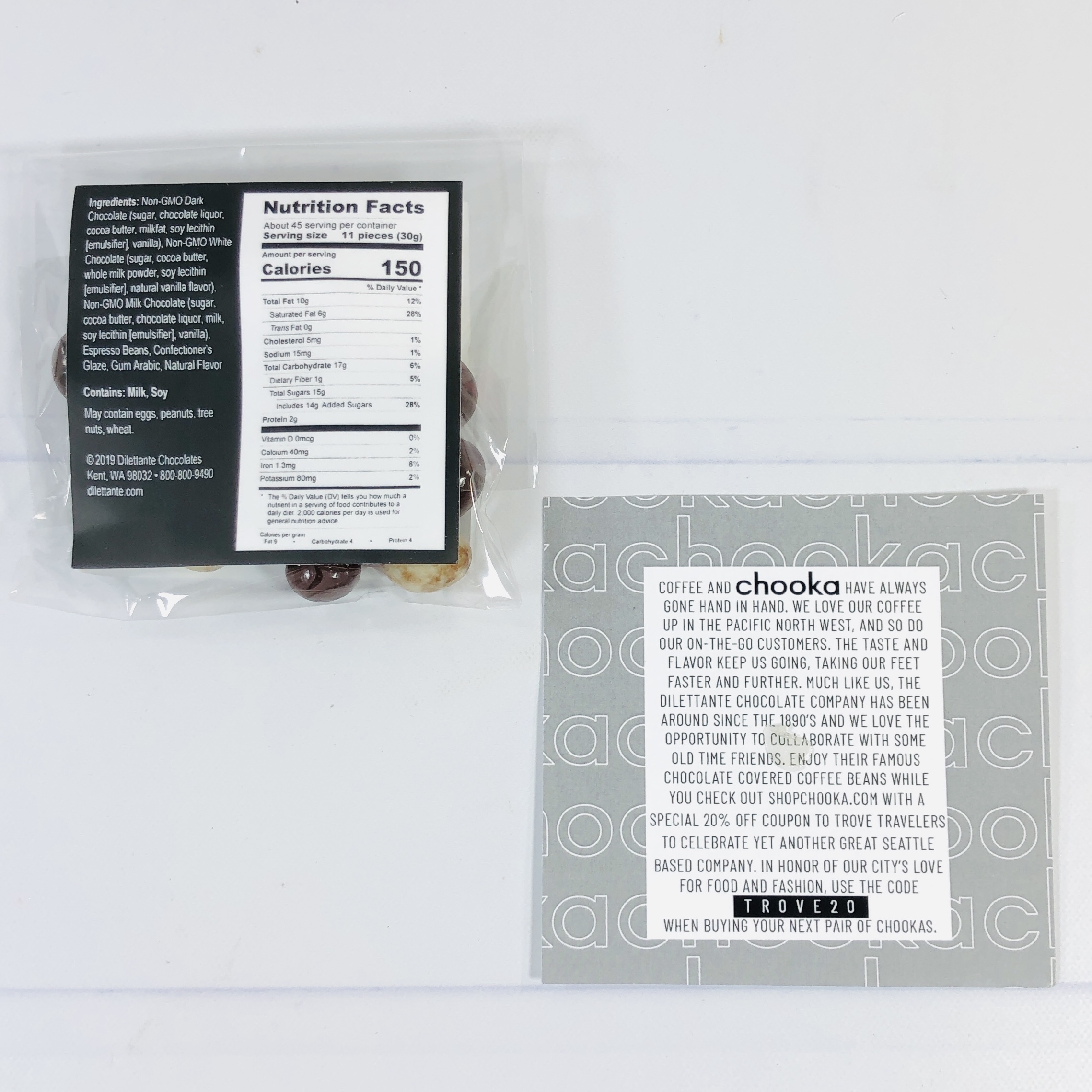 It looks like this was a special pack because it mentions Chooka (a shoe company), Dilettante Chocolate (a chocolate company), and Trove. I love Dilettante Chocolates and even sent some of their truffles to my mom for Christmas!
There were white, milk, and dark chocolate covered coffee beans. The chocolate covering was superb and I ate a couple of these for an afternoon treat for a few days in a row.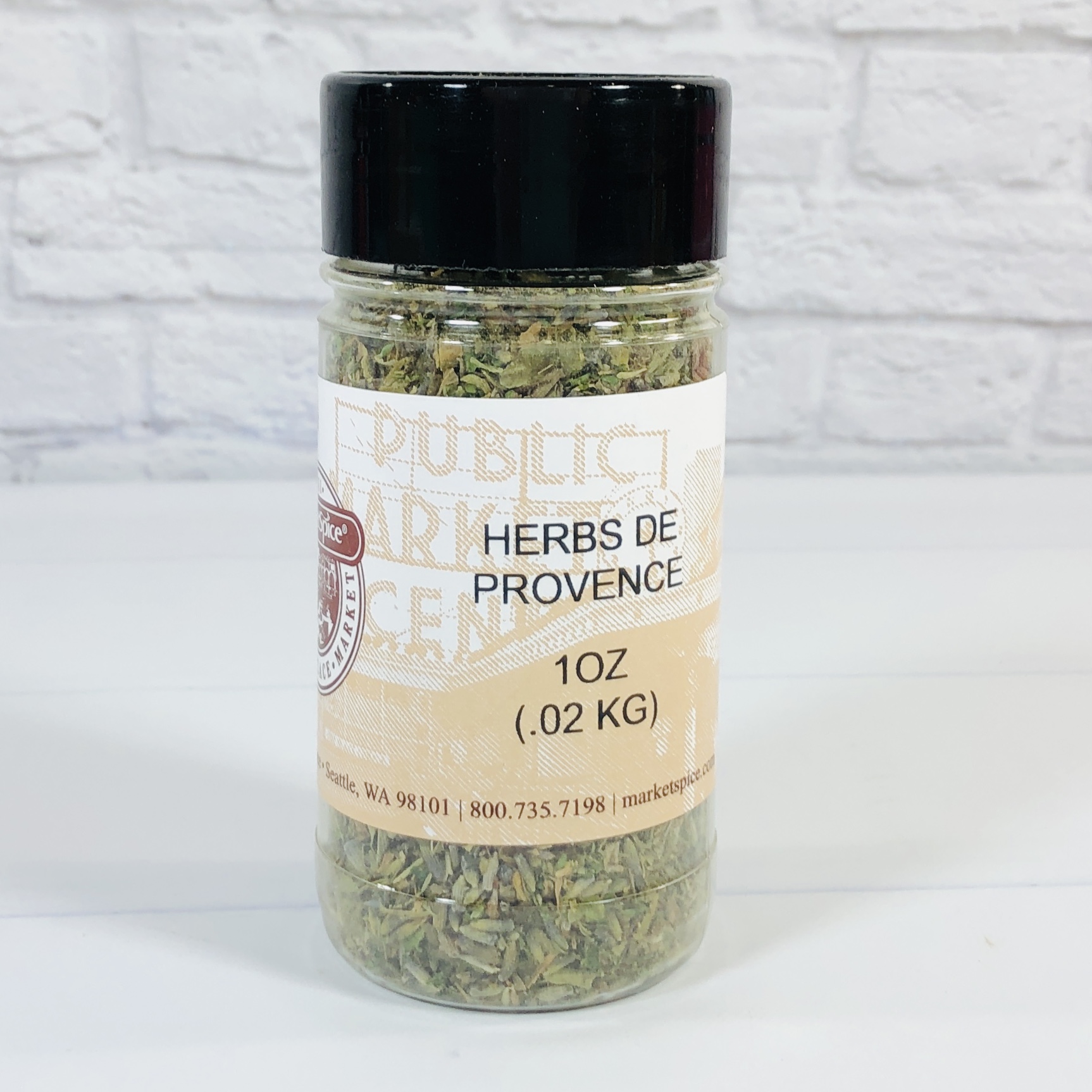 Market Spice Herbs De Provence ($4.12) My grocery store sells herbes de Provence, but it always says without lavender, but I guess there are all kinds of versions depending on who's supplying the product.
Not only does this salt-free blend contain lavender flowers, it also has basil, oregano, parsley, and thyme. It is used in the smashed potatoes recipe and can also be added to pot roasts, roasted veggies, or seafood.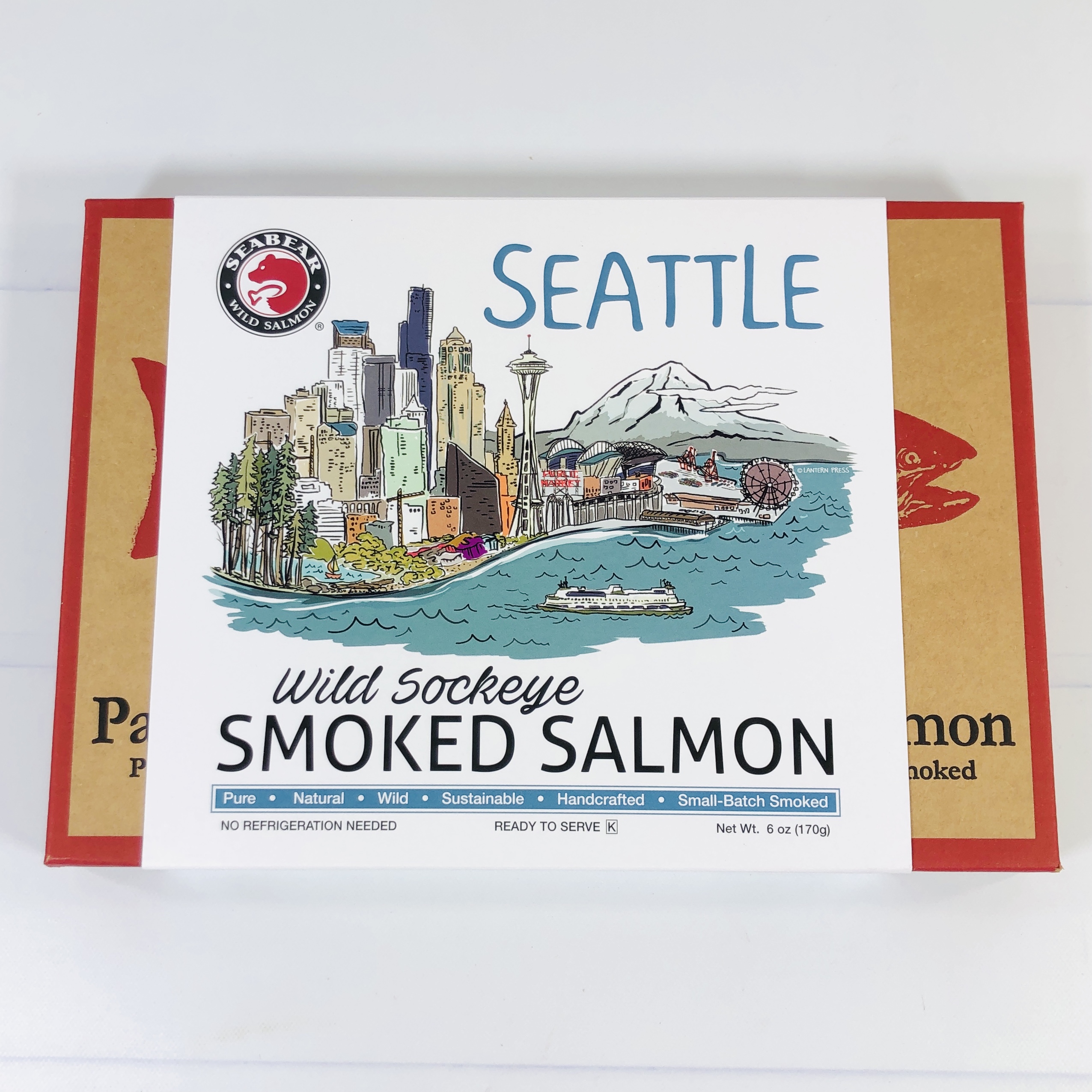 Seabear Wild Sockeye Smoked Salmon ($19) I used to eat smoked fish of some sort growing up, maybe albacore, but I think this is the first time I've ever tried smoked salmon!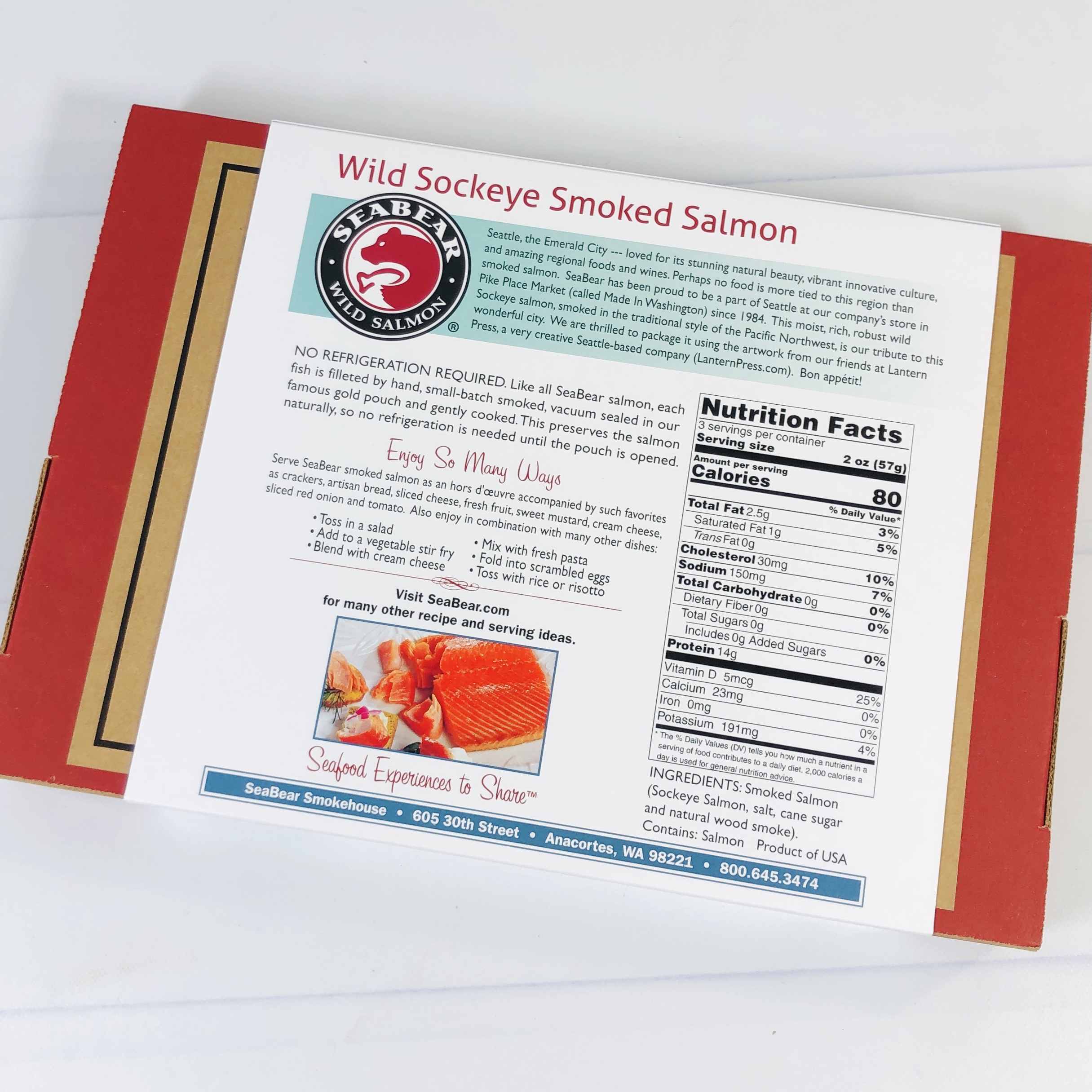 The product is shelf stable until opened. It's made of sockeye salmon, salt, sugar, and natural wood smoke.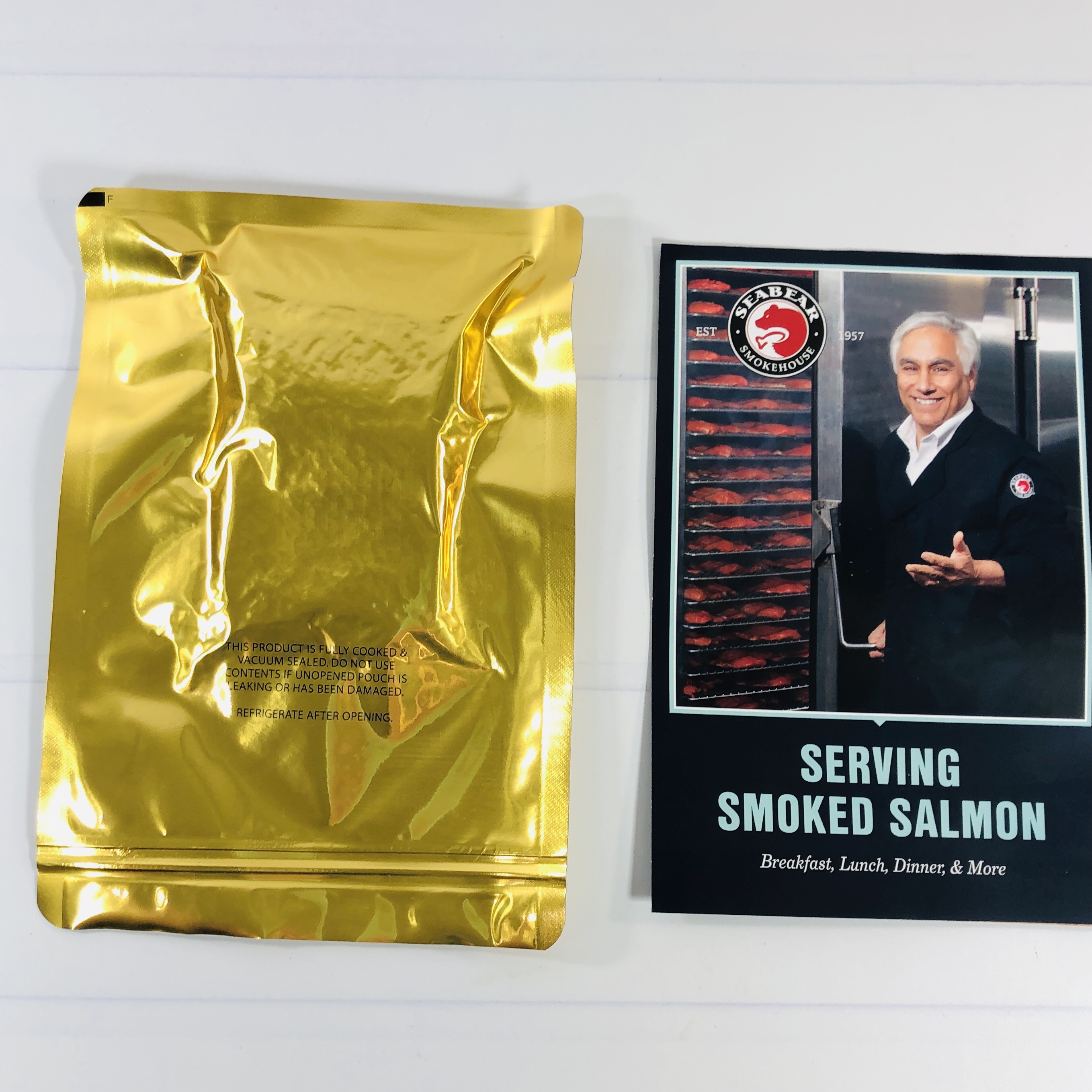 There was a vacuum sealed pouch and a pamphlet with serving suggestions.
This was packed recently and will last for 4 years. Of course if you open it, then place those leftovers in the fridge and consume within 4-7 days.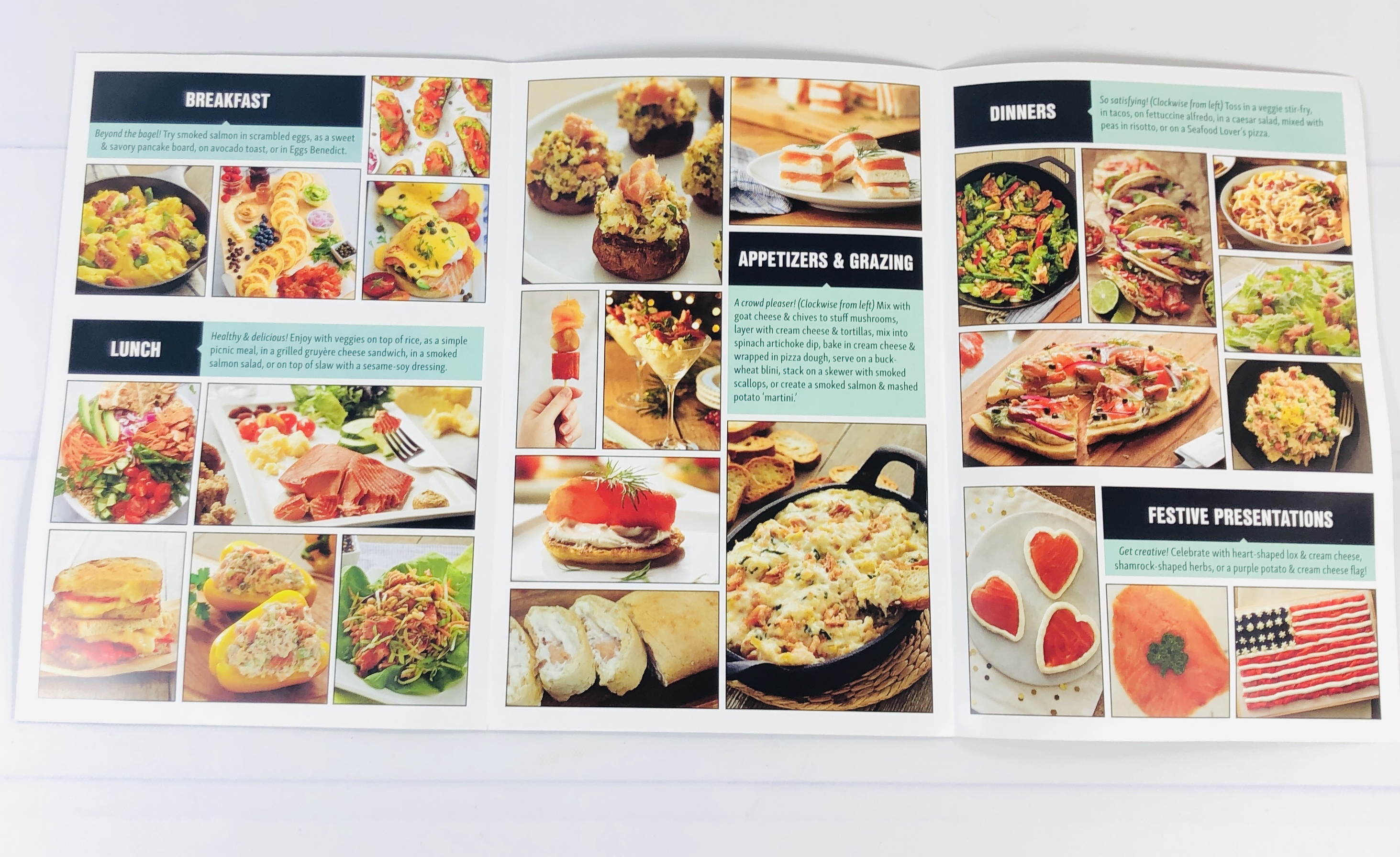 Here are some serving suggestions. I did a search for recipes and most either turned it into a spread or a quiche.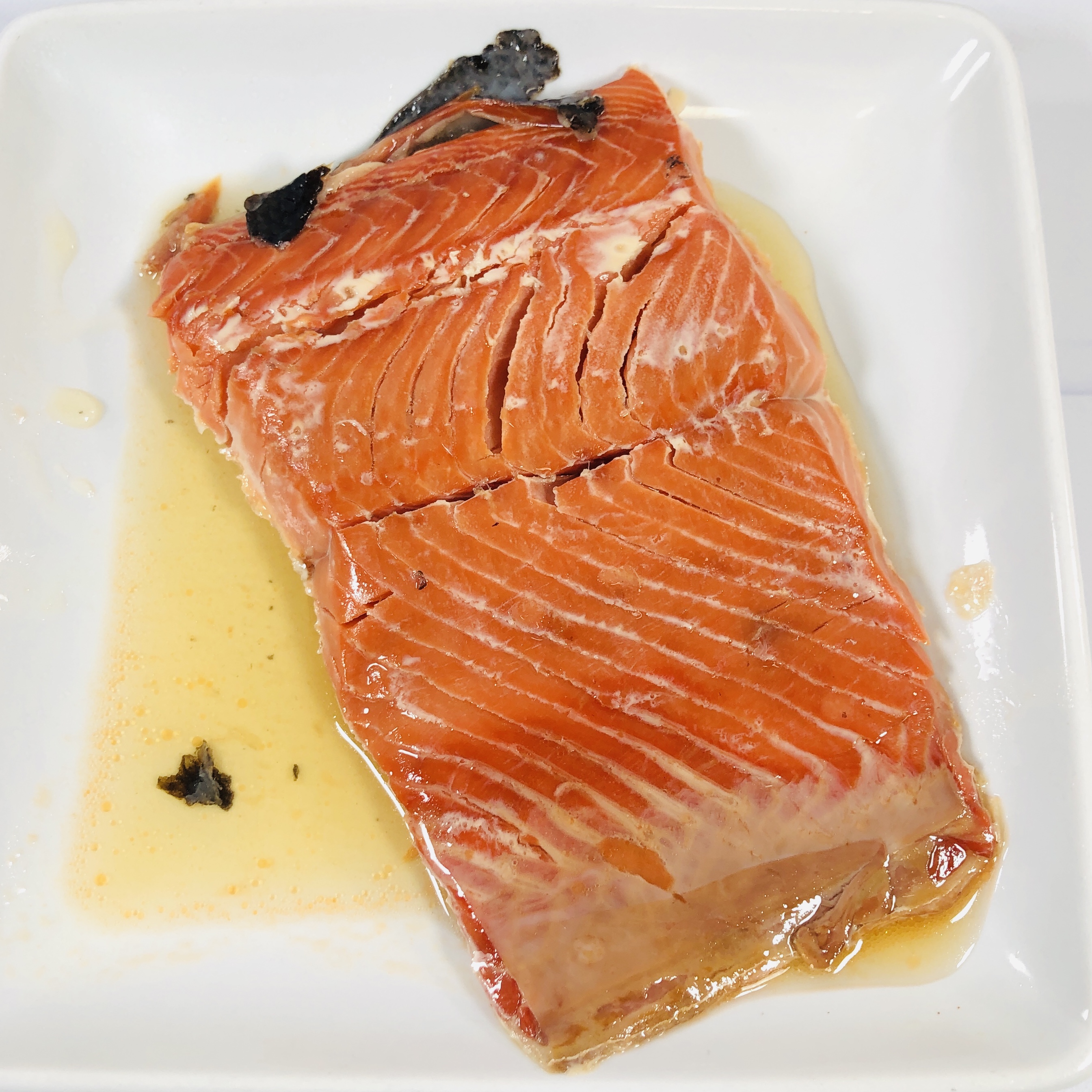 Like canned salmon it still had the skin but the flavor was smoky and salty. It flakes easily with a fork. I am going to blend some of it with cream cheese and eat it with crackers but I bet this would be good on a salad.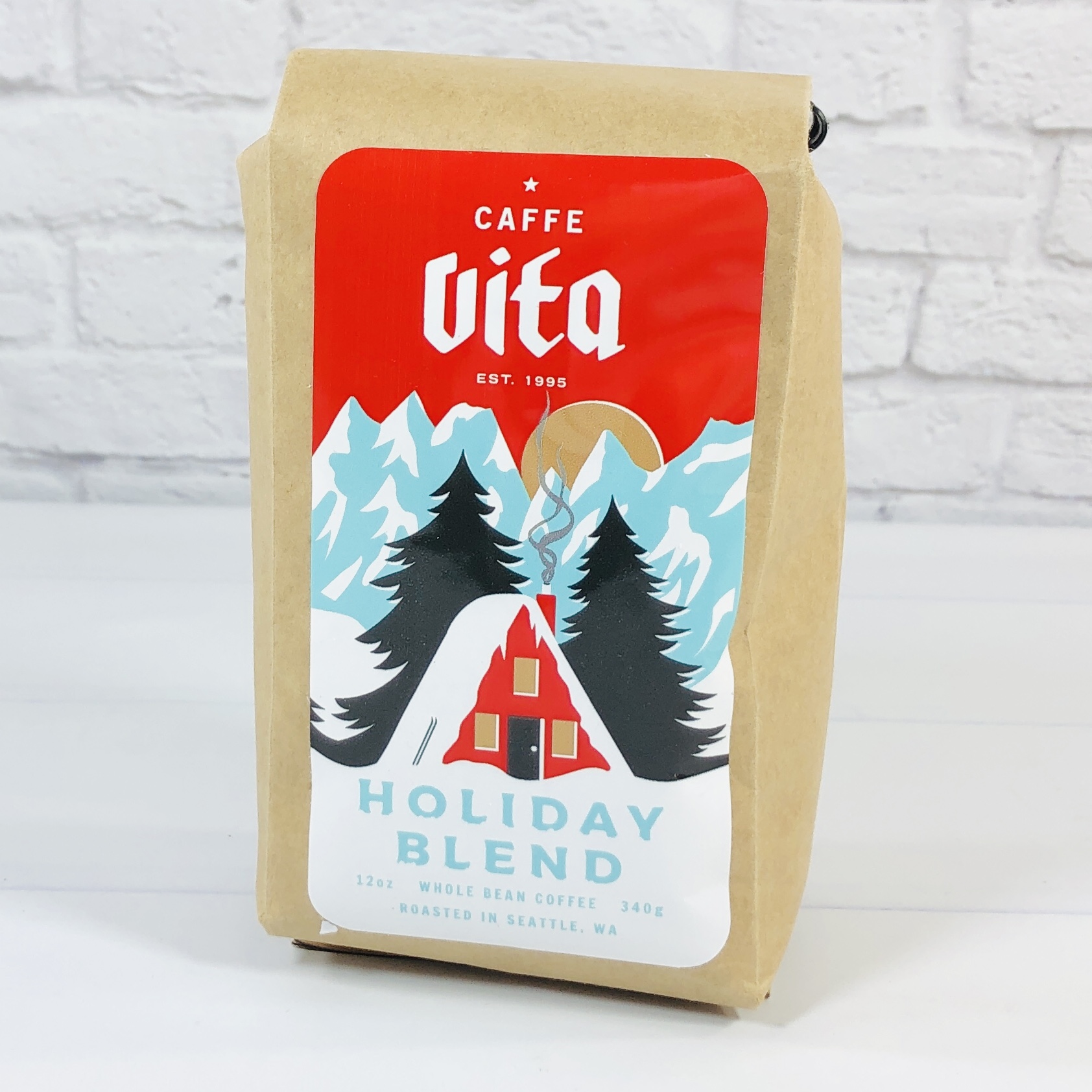 Cafe Vita's Holiday Blend ($14.45) The next few items have to do with coffee and please note that I am not a coffee drinker. My husband and daughter, however, drink it all day long so they will help me with the coffee bits. This blend is made of beans from South and Central America and has notes of black cherry, maple syrup, and hazelnut. It is supposed to remind one of cozy cabins and winter in the Pacific Northwest. That sounds like an ideal vacation actually.
This is whole bean coffee so you will need to grind it before using. Luckily, my daughter has a grinder because she tells me this is the best way to prepare coffee, by grinding the beans fresh just before you use them. Gemma said the coffee was smooth and clean tasting and would be best sipped black rather than with cream or sugar. She gave it a 9/10 and said it was one of the better coffees that she's tried!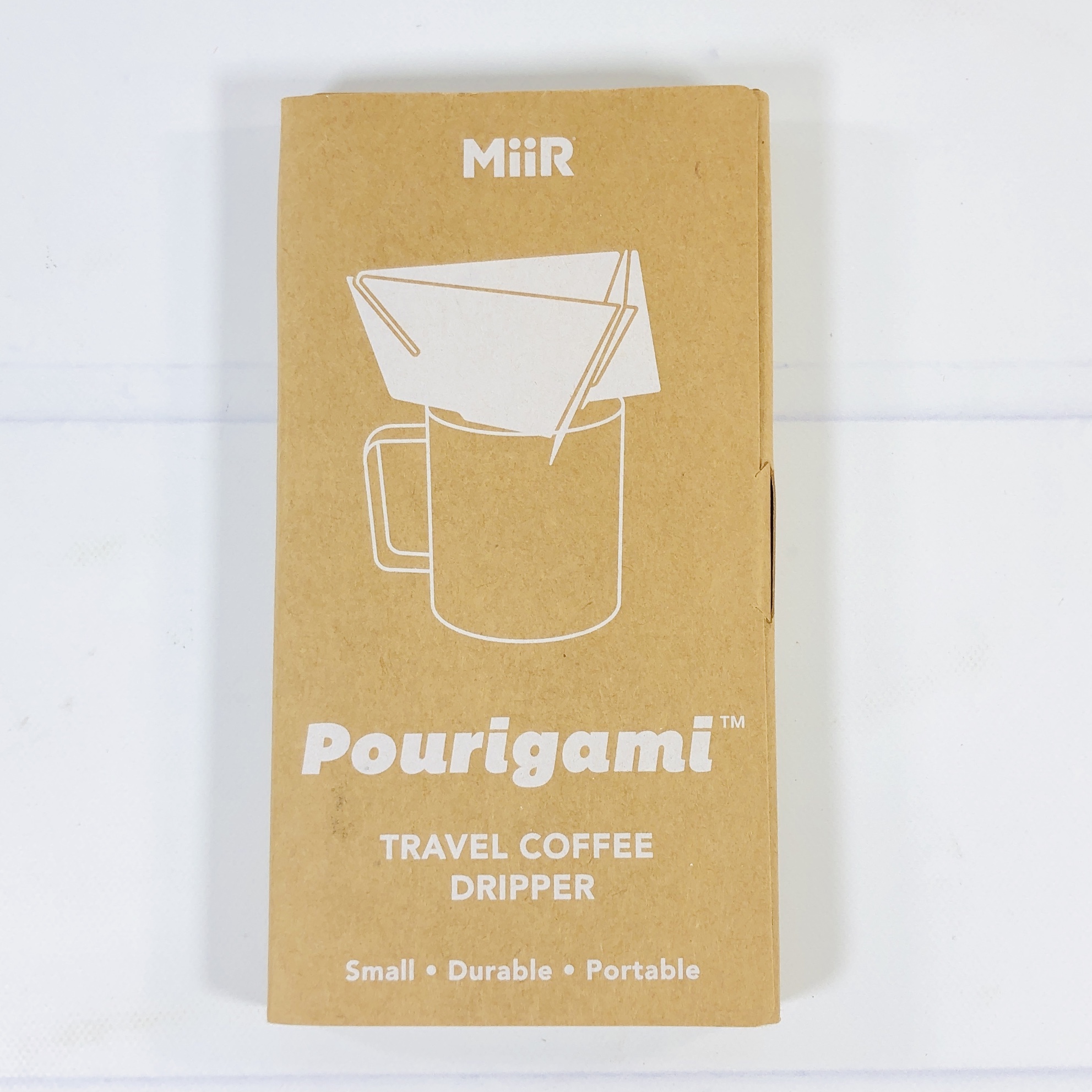 Miir Pourigami ($29.95) This item is a travel-friendly drip coffee "maker" that is portable and easy to assemble able to be assembled with only your own hands and maybe some YouTube videos.
It's made of medical grade stainless steel with a powder coating.
I scanned and watched the video and was still clueless but then this isn't my strong point.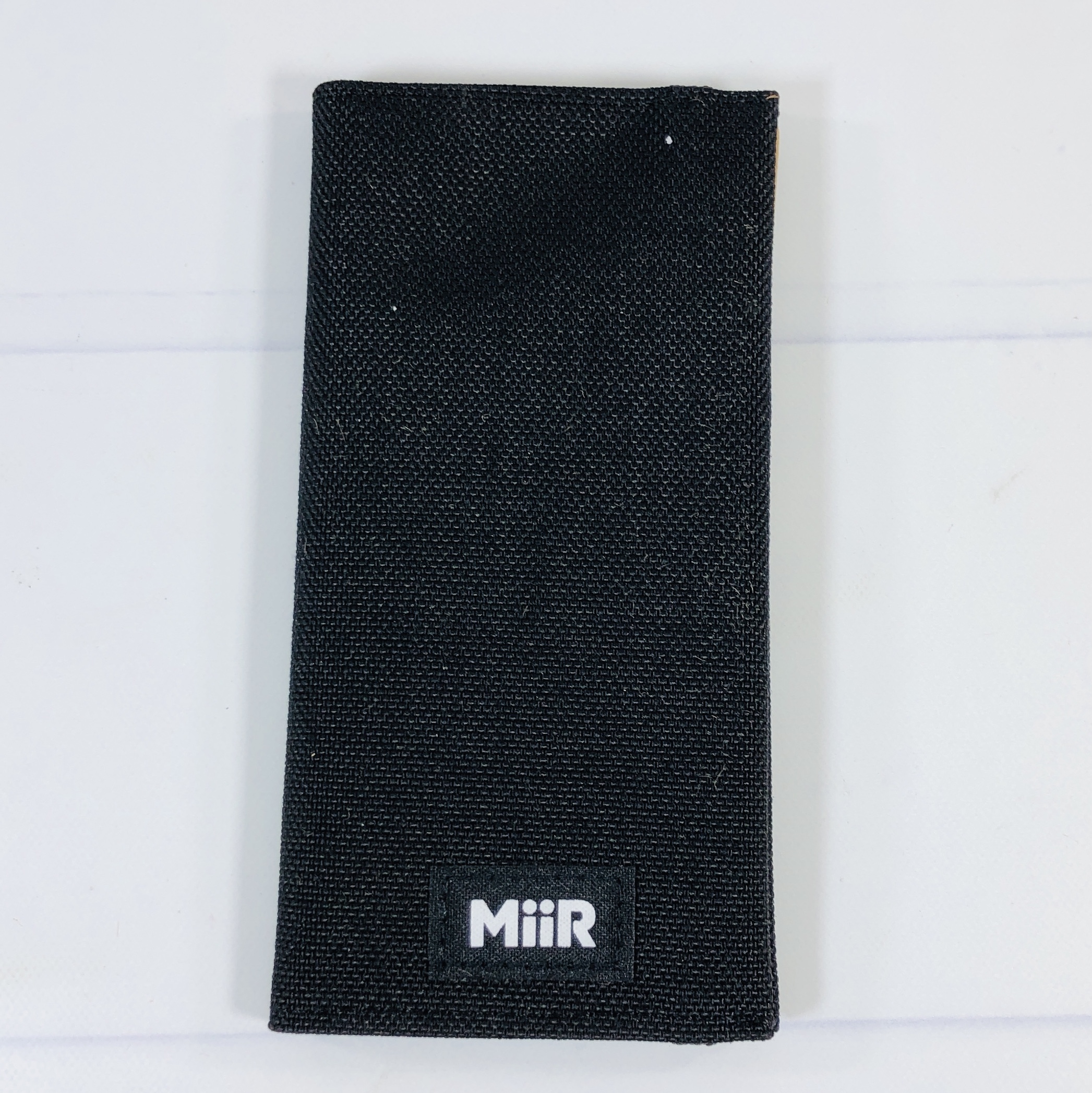 It comes in a carrying case that fits in a back pocket.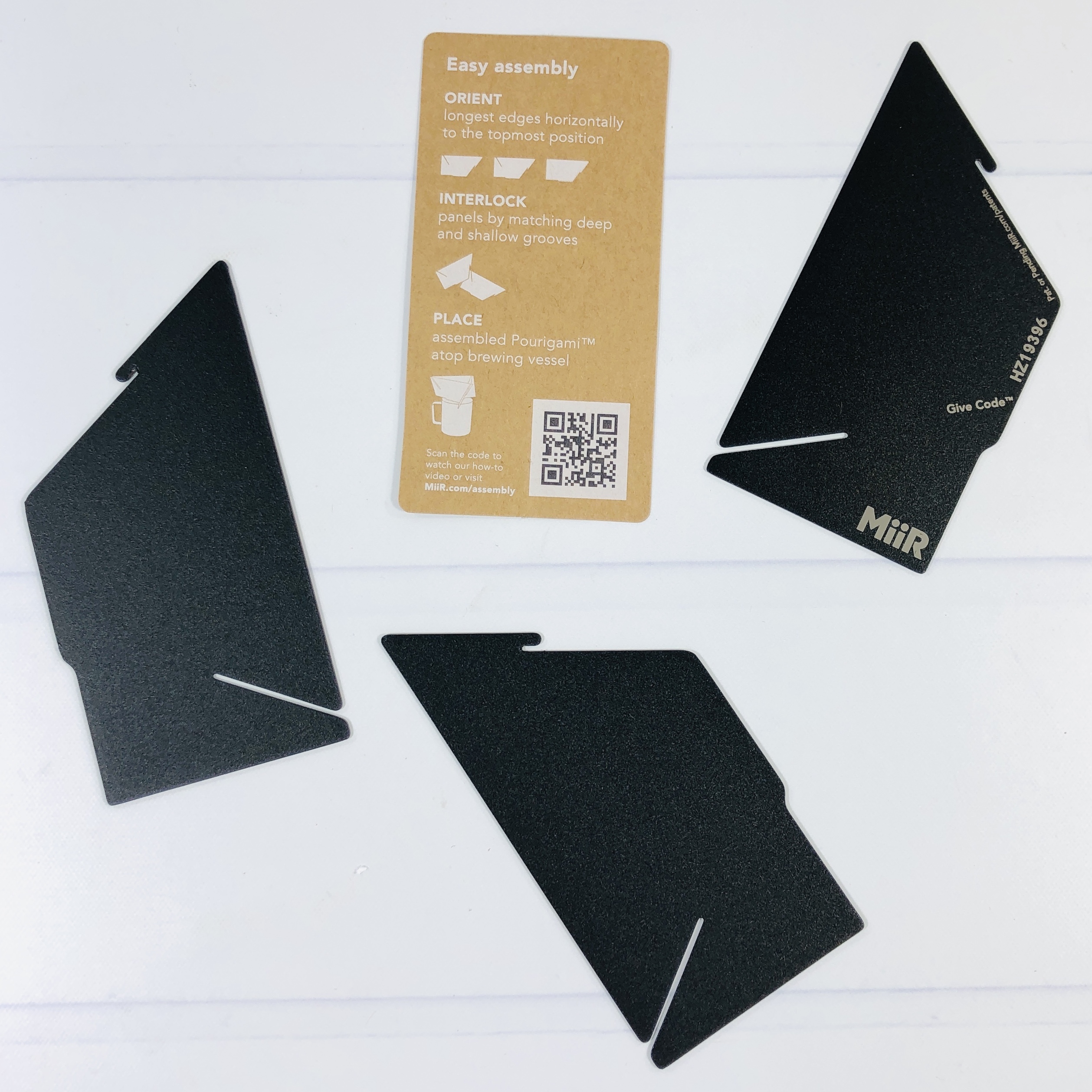 There are three panels and you fit them together and ta-da, you have a coffee dripper. It helps if you have the three long sides right side up when assembling. I had to walk away and then when I picked it up later it somehow worked.
Here it is!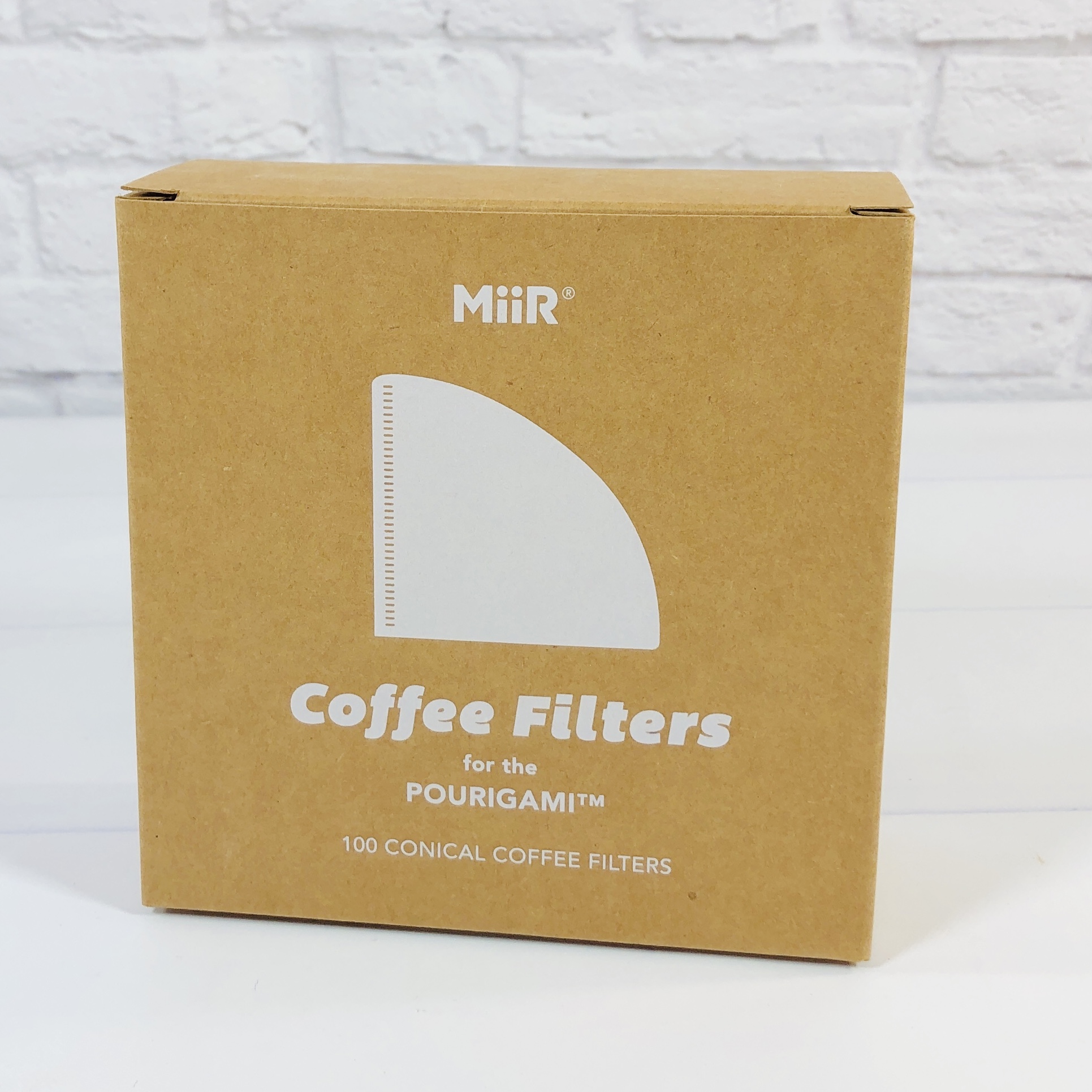 Pourigami Filters ($8.95) The unusual shape calls for a special filter and luckily there was a whole box included.
The suggested coffee to water ratio is 23g of coffee to 300g of water. That's about 4 tablespoons of ground coffee to about 1.25 cups of water.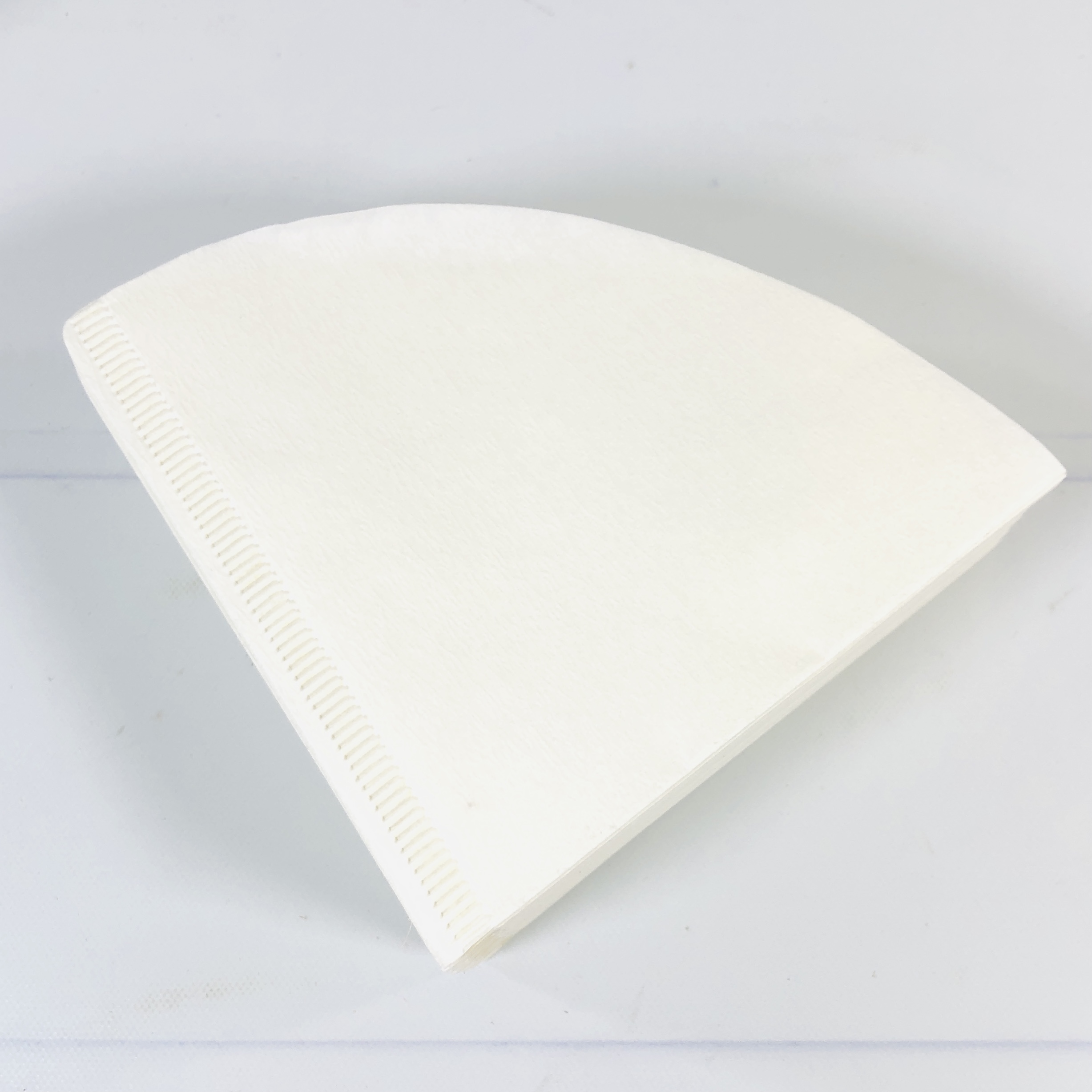 The filters have a conical shape and there are 100 of them in the box.
Place the Pourigami over a cup, add the filter, place the grounds inside, and then pour over the water and let it drip. Of course one of the experiences in this box is a Zoom call with a barista who shows how to use the Pourigami.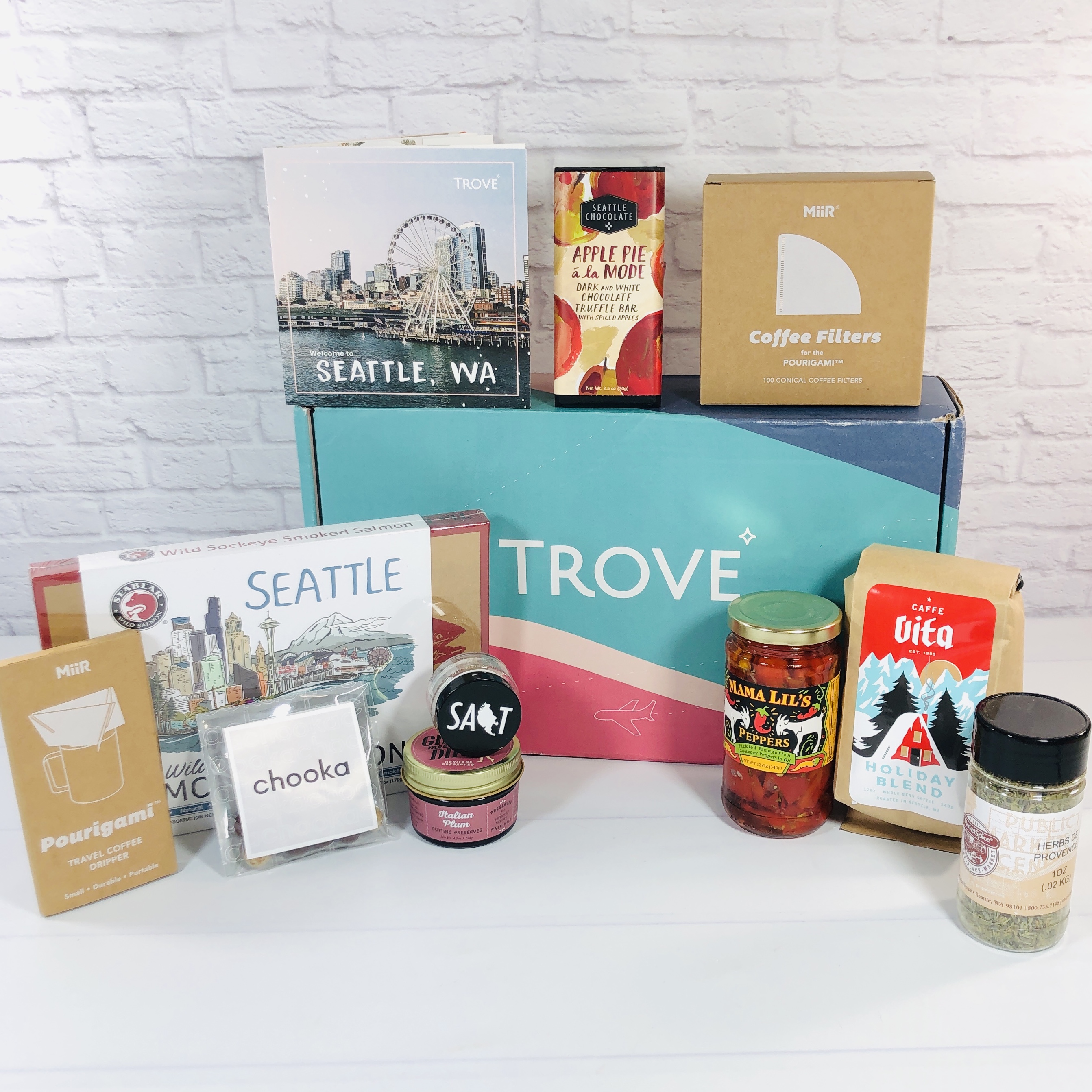 I was floored by my Trove vacation-in-a-box! The Seattle Holiday box was a winner from start to finish. I was excited about the items, I thought the experiences sounded helpful (and I believe recordings will be uploaded for those who missed out), and each item was very high quality. I have always wanted to visit Seattle and this box has me ready to pack my bags, even though it will probably be a while before I actually go. I doubt I would have discovered many of these brands on my own (I'm only familiar with the two chocolate makers) and their products were spectacular. If you are looking for a box that takes you away from the everyday, even if just for a weekend, then I would suggest you check out Trove, it's a treasure!
What do you think of Trove?