Tokyo Treat is a monthly Japanese snack and candy subscription box that is shipped directly from Japan.
There are two box sizes — Classic ($25) and Premium ($35). As always, shipping is free worldwide.
The Classic box includes 12 items altogether — 4 popular snacks, 4 share packs (new), 2 dagashi snacks, 1 DIY candy kit, and 1 kinosei (quirky) snack.
The Premium box includes 17 items — 5 popular snacks, 1 party pack (new), 4 share packs (new), 3 dagashi snacks, 1 anime snack (new), 1 DIY candy kit, 1 kinosei snack, 1 drink.
This is a review of the Premium box.
DEAL: Use coupon code HELLOSUBS at checkout to save 10% ($3.50) on your first box!
There's a booklet on top of the snacks.
The box is jampacked, as always!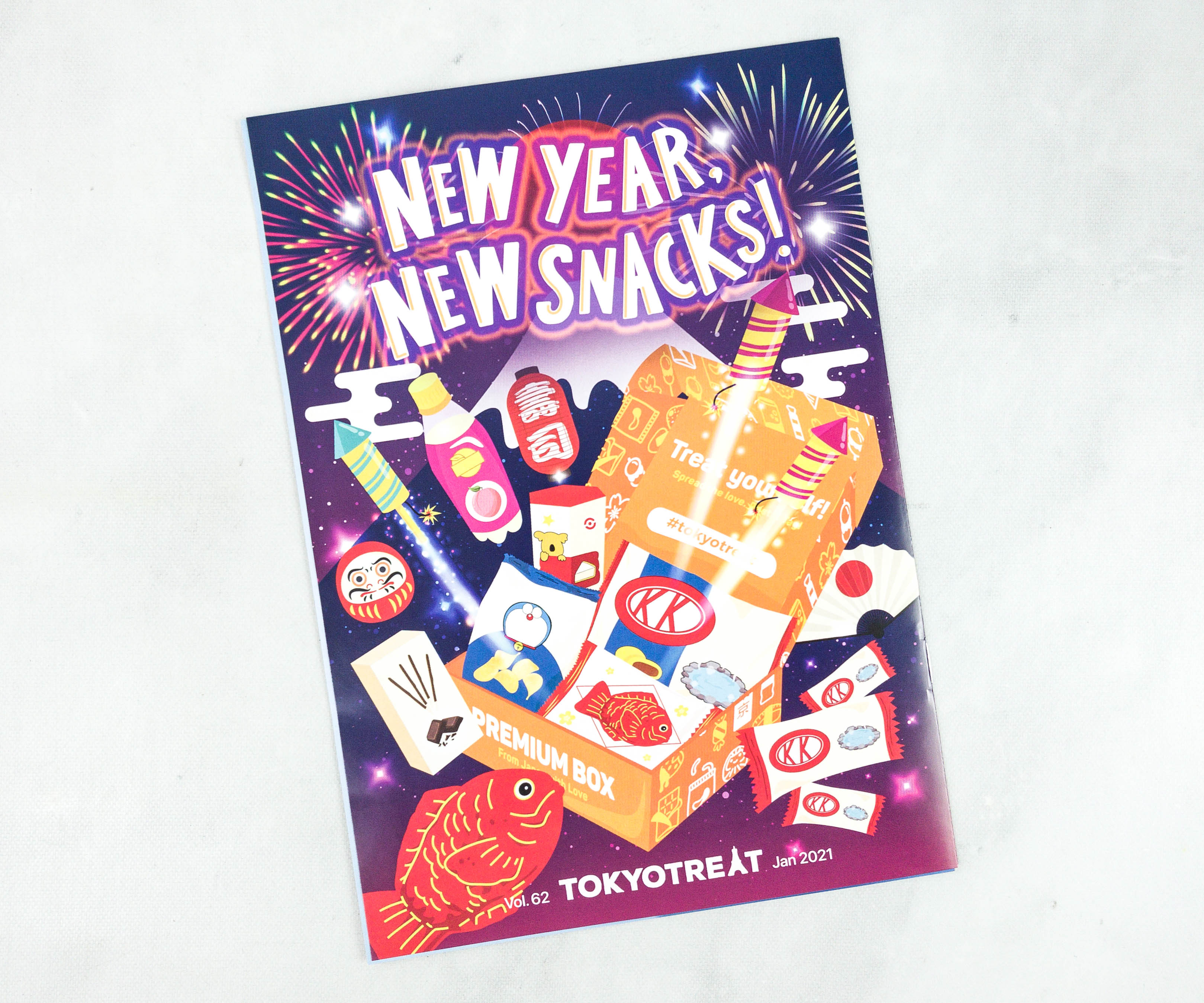 This month's theme is NEW YEAR NEW SNACKS!
There's a QR code that subscribers can use to claim their streak and get sweet rewards! Subscribers earn a streak with every consecutive month that they subscribe.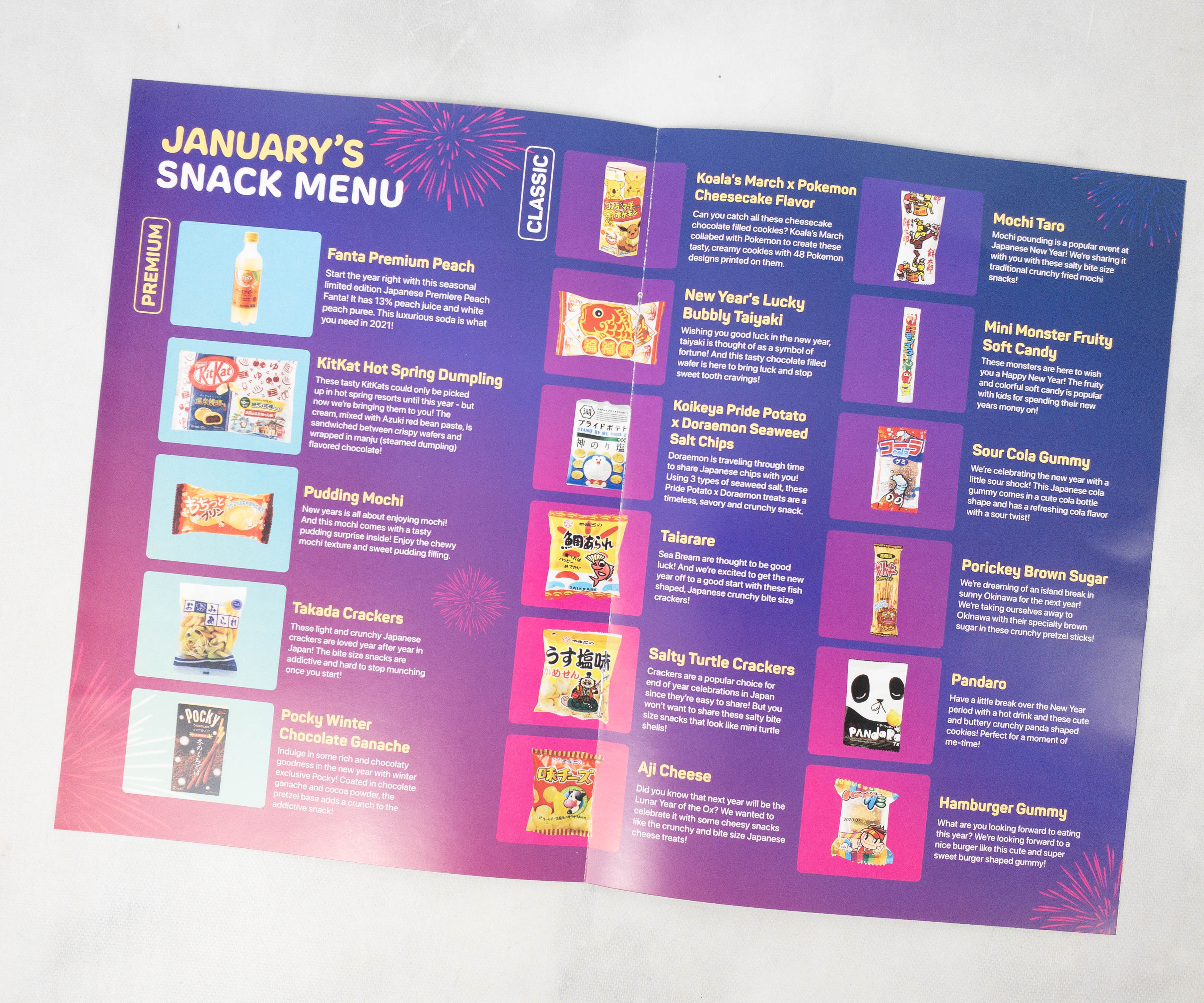 Here's a list of all the items in this month's box!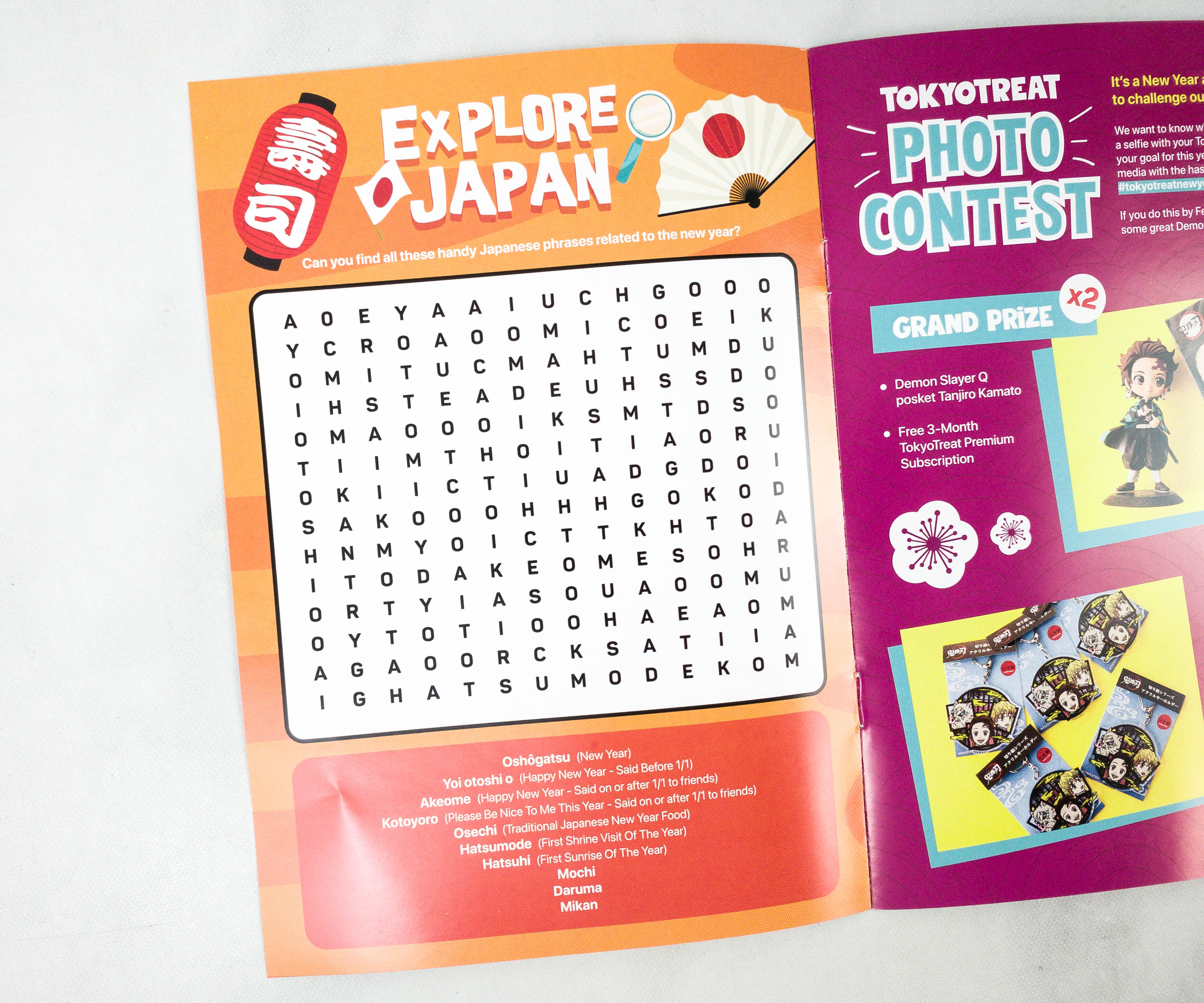 It also has a word hunt game that includes new year related Japanese vocabulary!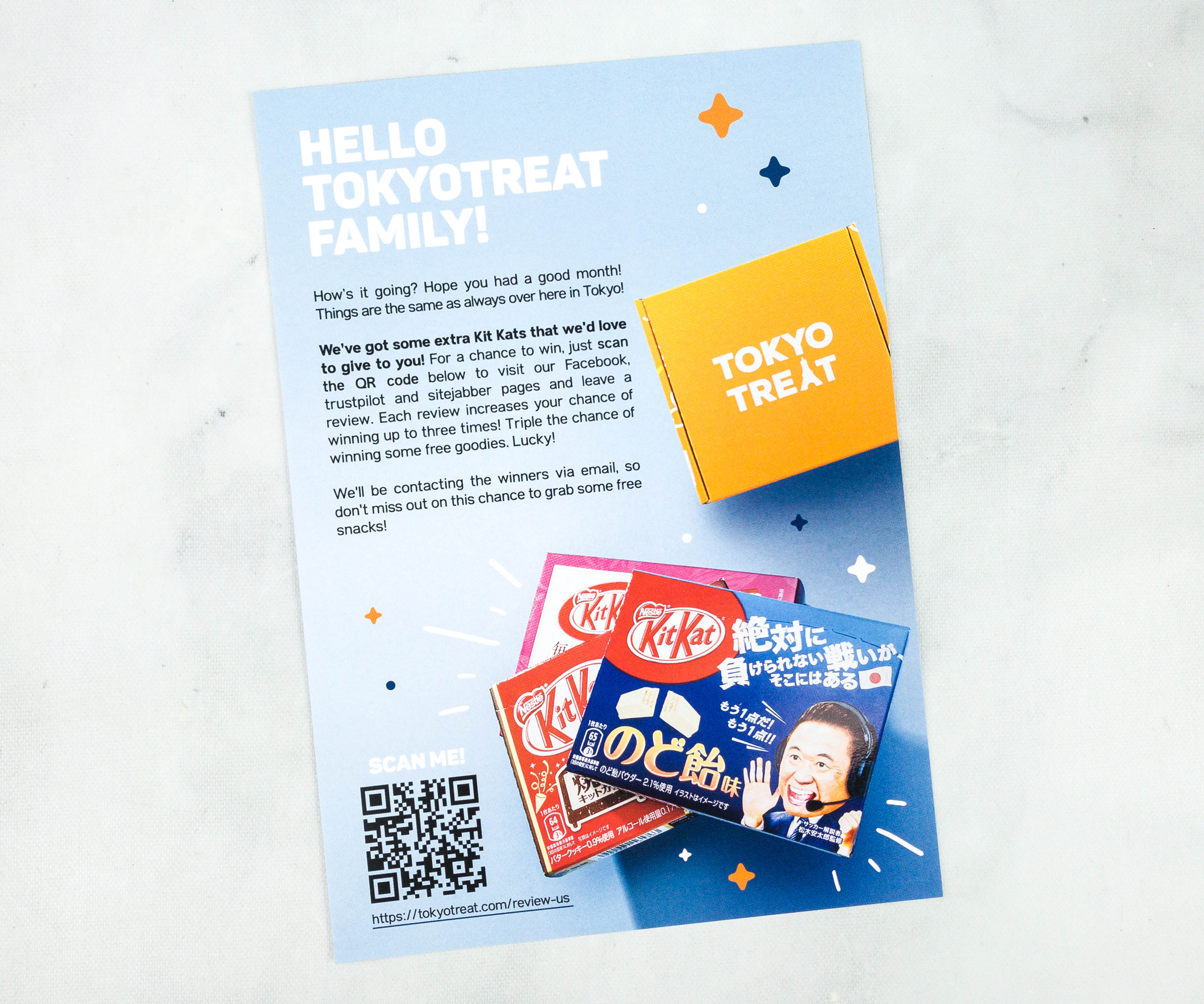 They also encourage subscribers to leave a review on their Facebook page and get a chance to win some KitKat goodies!
Everything inside my January 2021 box!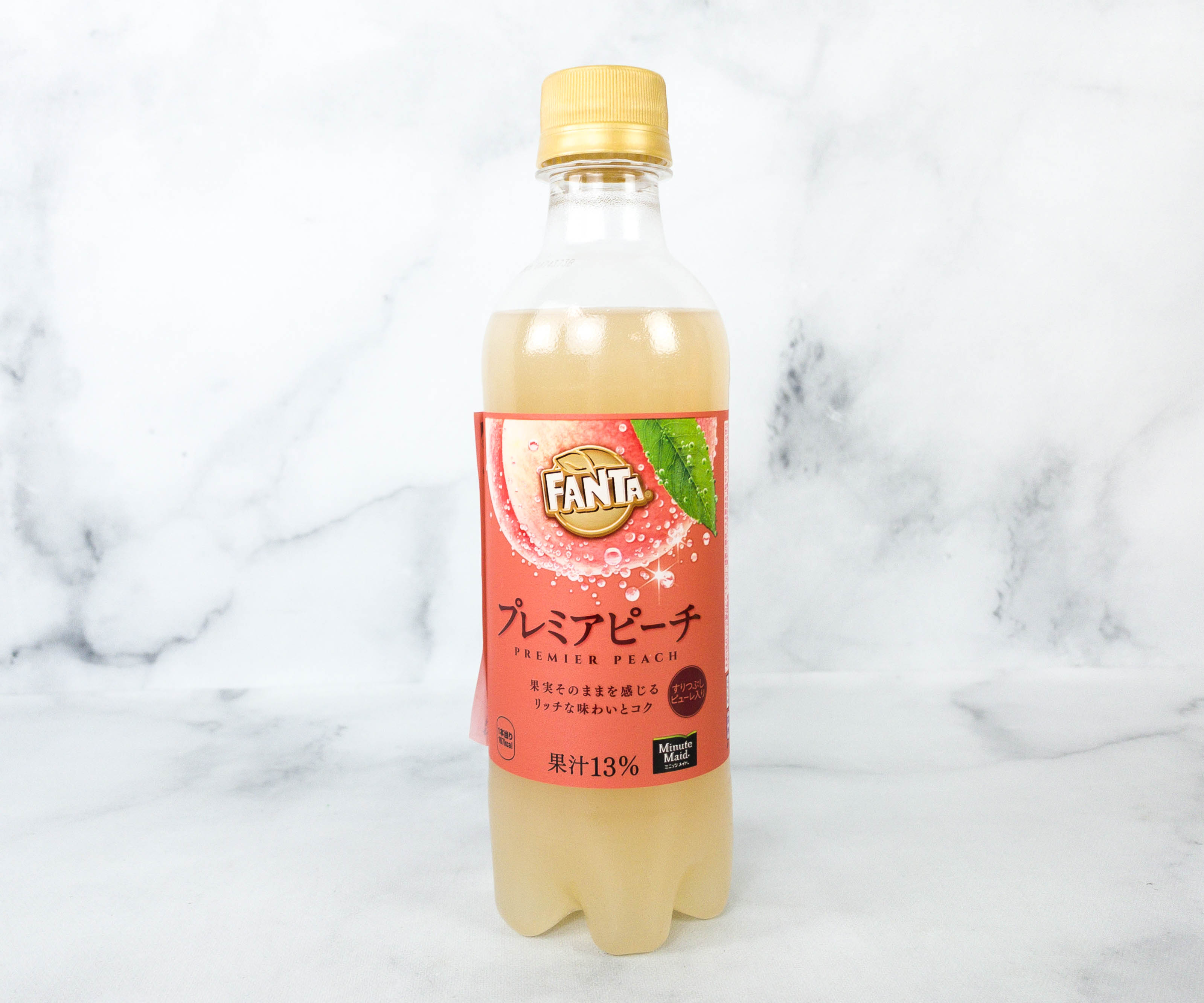 Fanta Premium Peach. This month's featured refreshment is a peach flavored Fanta. It contains 13% peach juice and white peach puree, no wonder it tastes sweet and tangy at the same time. This limited-edition drink is a great way to start the year!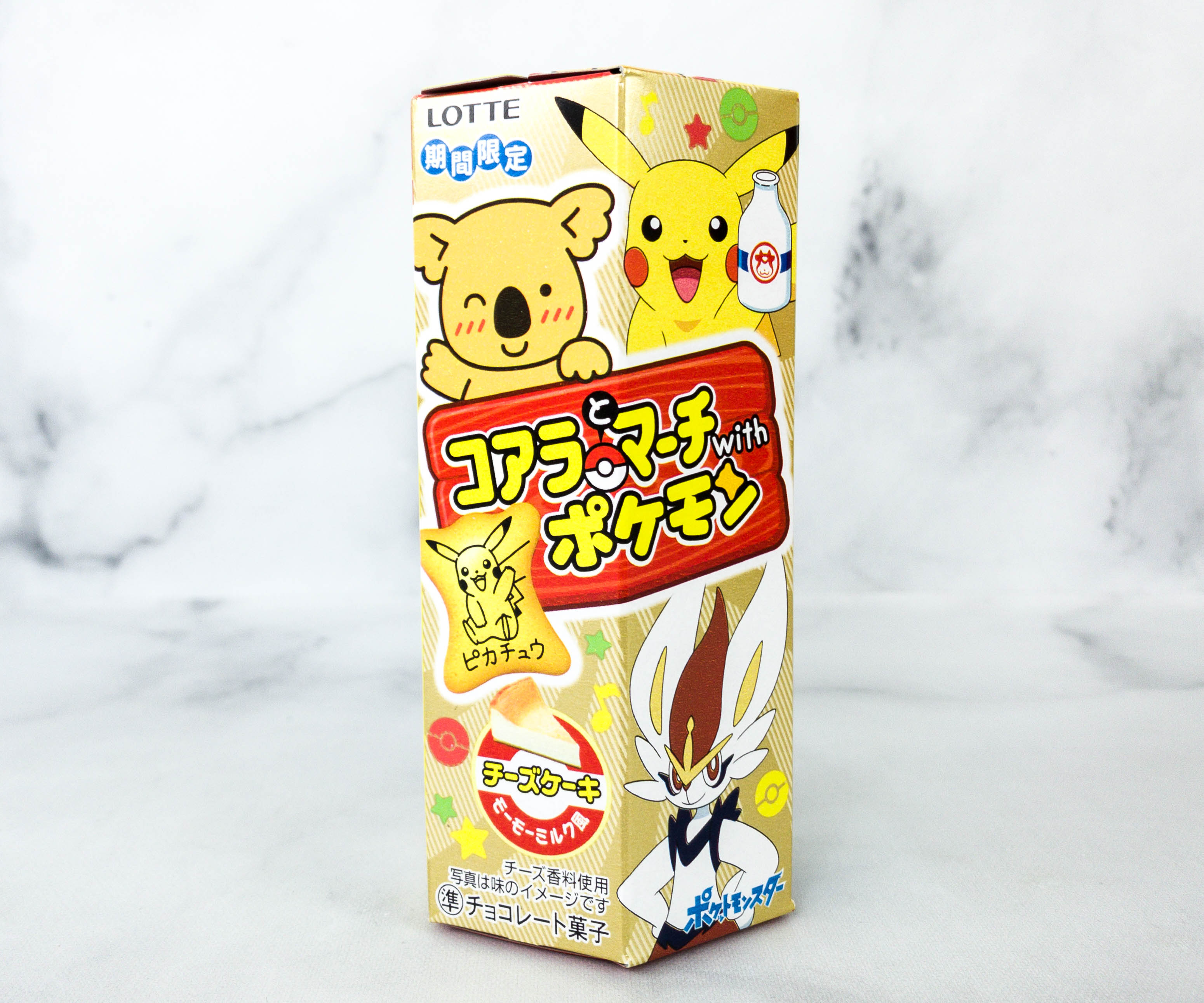 Koala's March x Pokemon Cheesecake Flavor. This snack is just like the popular Koala's March except that the filling is cheesecake flavored and the print on top of each piece is a Pokemon. I love cheesy snacks and these didn't fail me. They were yummy and easy to eat even on the go!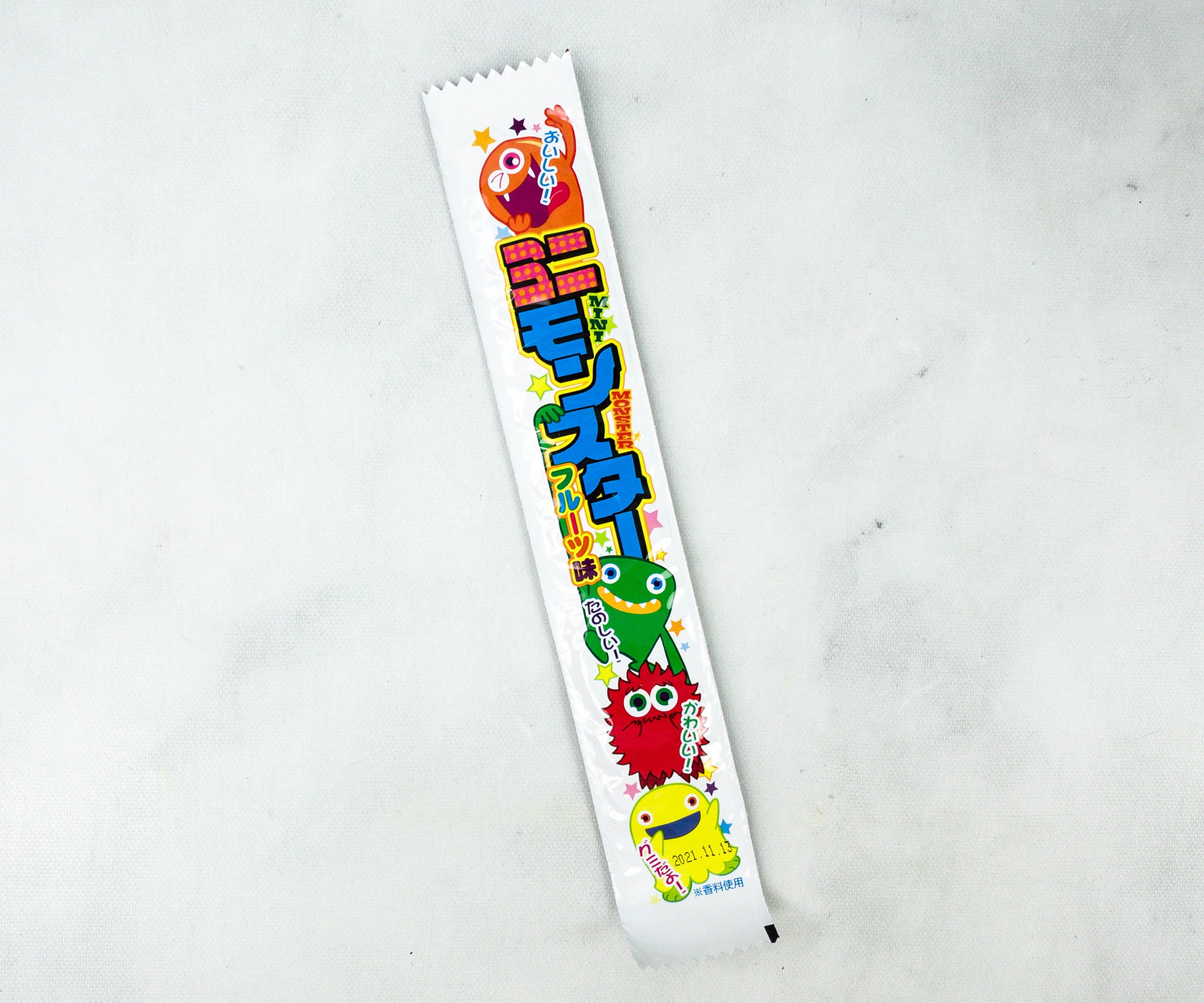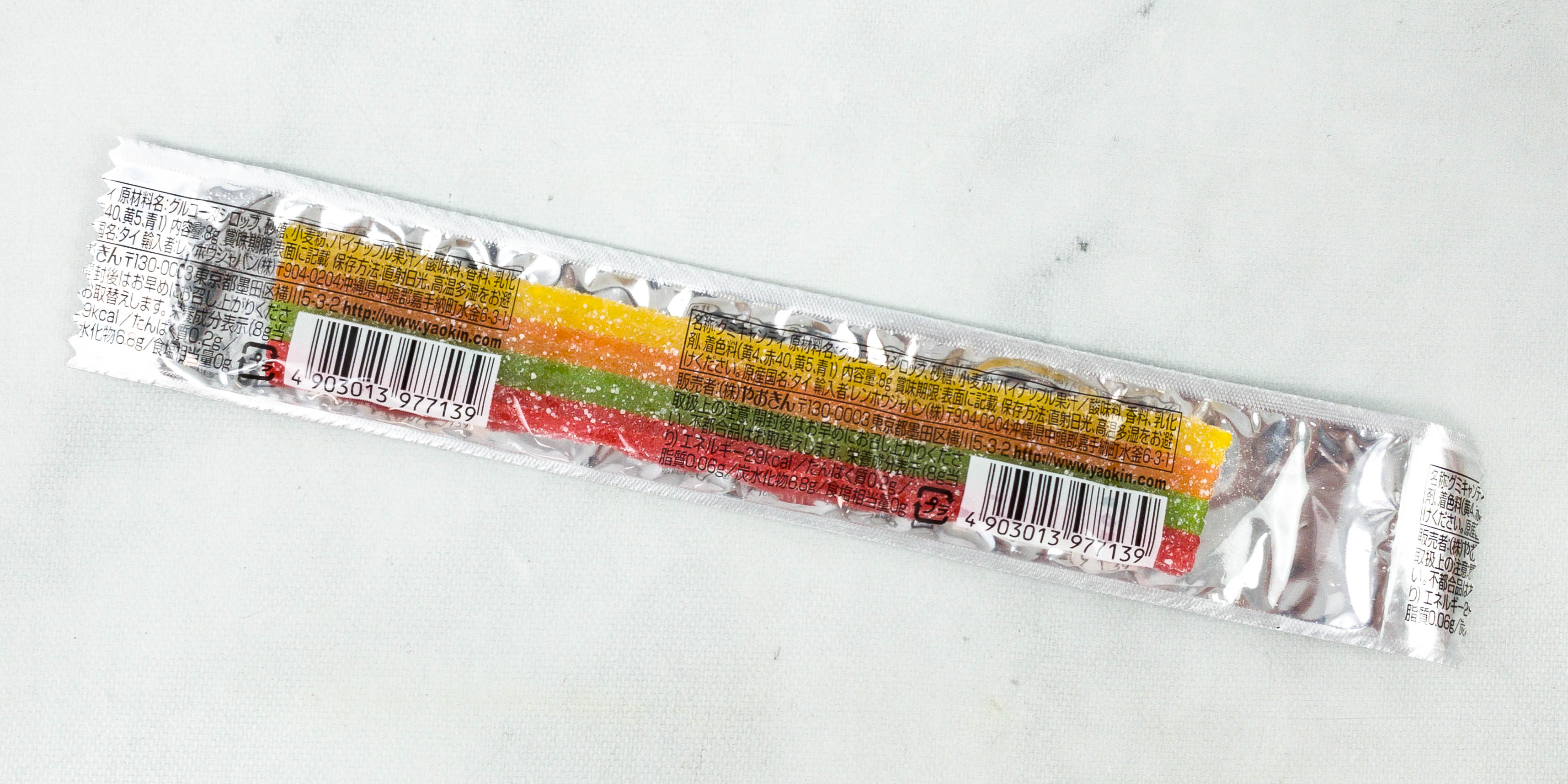 Mini Monster Fruity Soft Candy. This candy strip is said to be popular with kids in Japan during the New Year. It's fruity, sweet, and bursting with flavors in every chew. Also, the colorful monsters on the wrapper are too cute!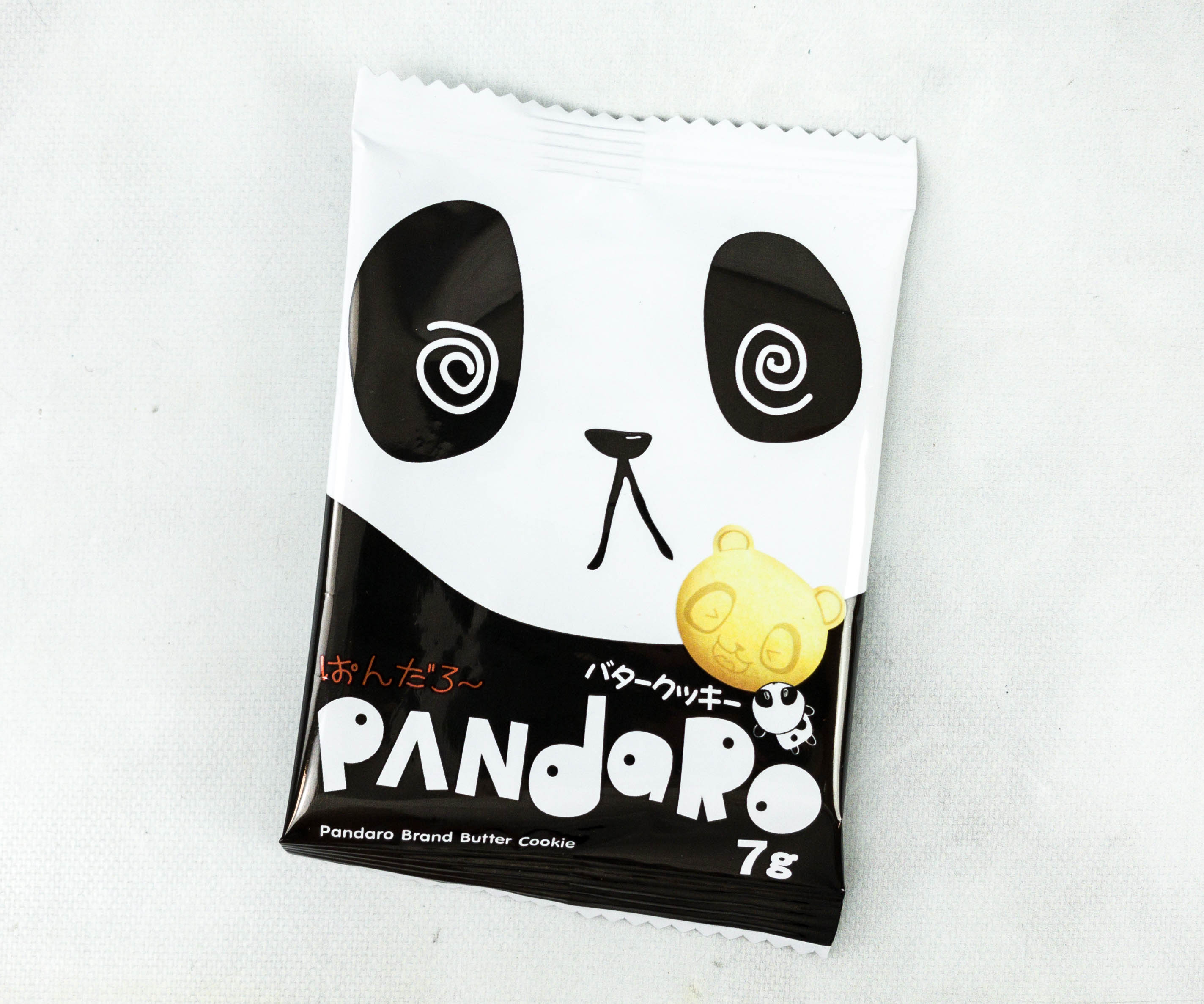 Pandaro. I just love how yummy and buttery this cookie is. It's shaped like a Panda's head and the crunchy texture is a perfect pair for hot tea or any hot beverage you like!
Sour Cola Gummy. These sour cola flavored gummies are always a nice treat. The sour and sweet taste is perfectly balanced and I just love how chewy they are!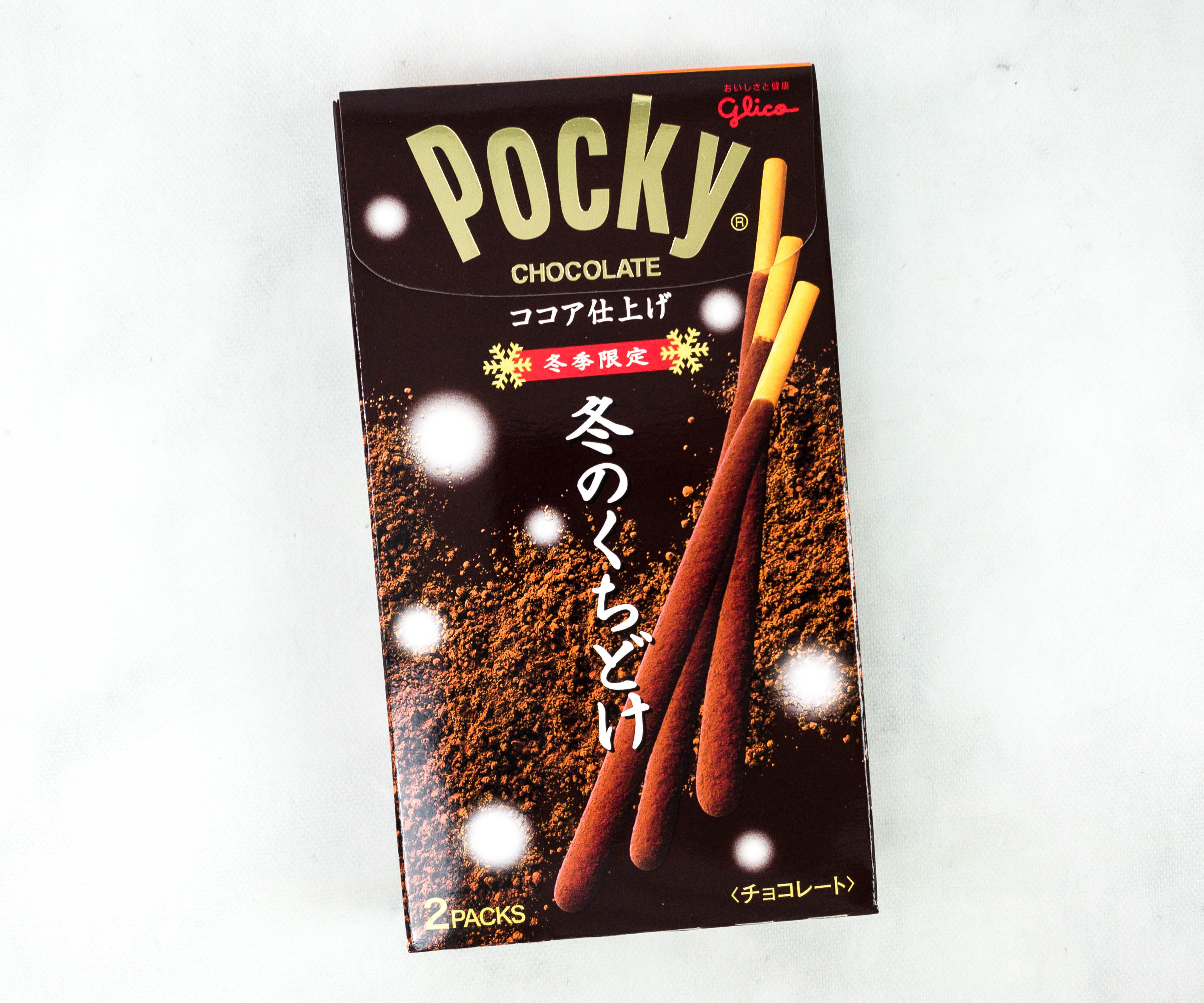 Pocky Winter Chocolate Ganache. This snack box won't be complete without Pocky sticks! This month, I received the chocolate ganache variant and it was absolutely good. They didn't skimp on the chocolate coating. Also, there are 2 packs in the box, which makes it great for sharing or for saving some for later!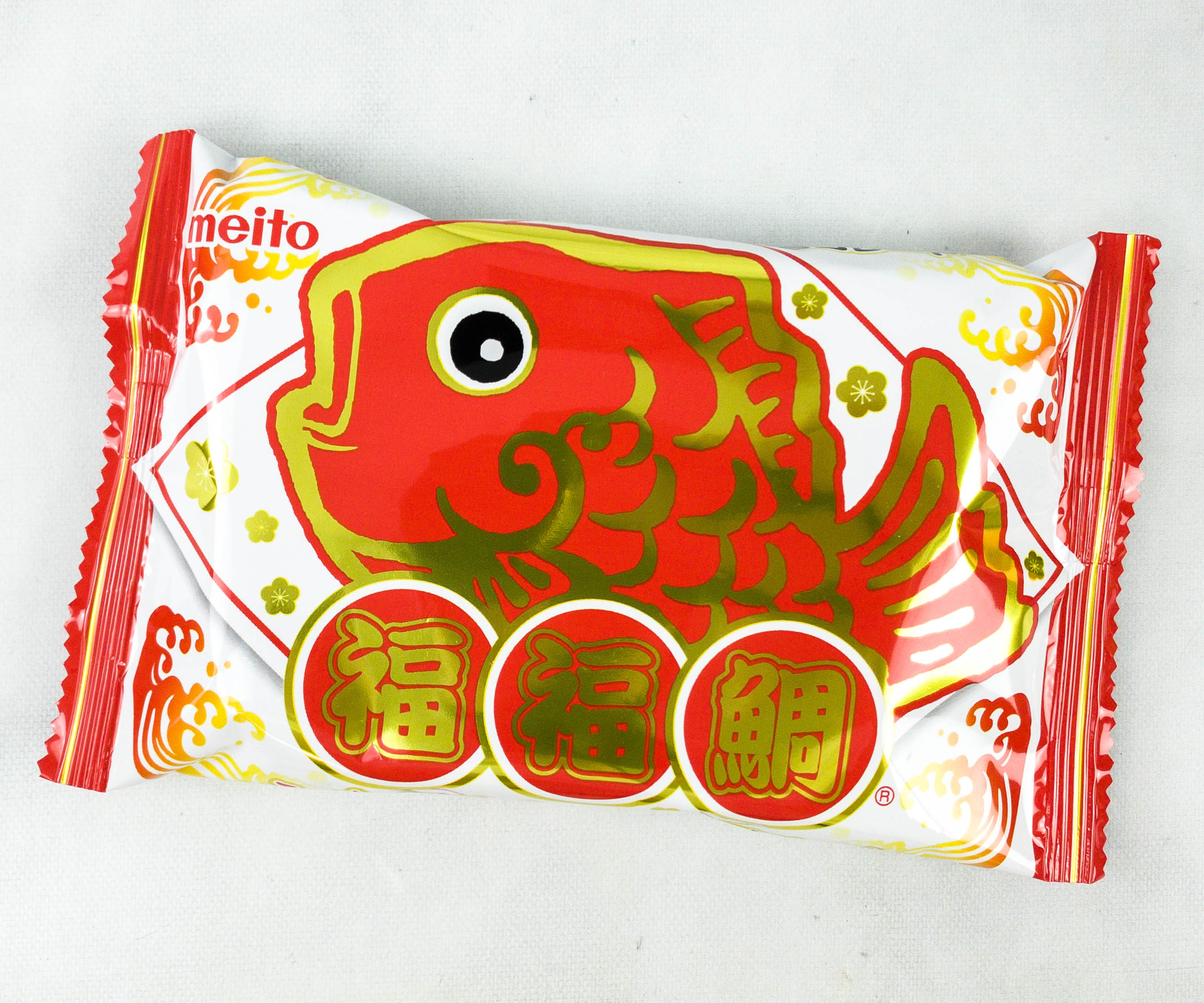 New Year's Lucky Bubbly Taiyaki. Taiyaki refers to a lucky fish! This fish-shaped wafer has a sweet chocolate filling, which is definitely a great way to satisfy your sweet tooth cravings.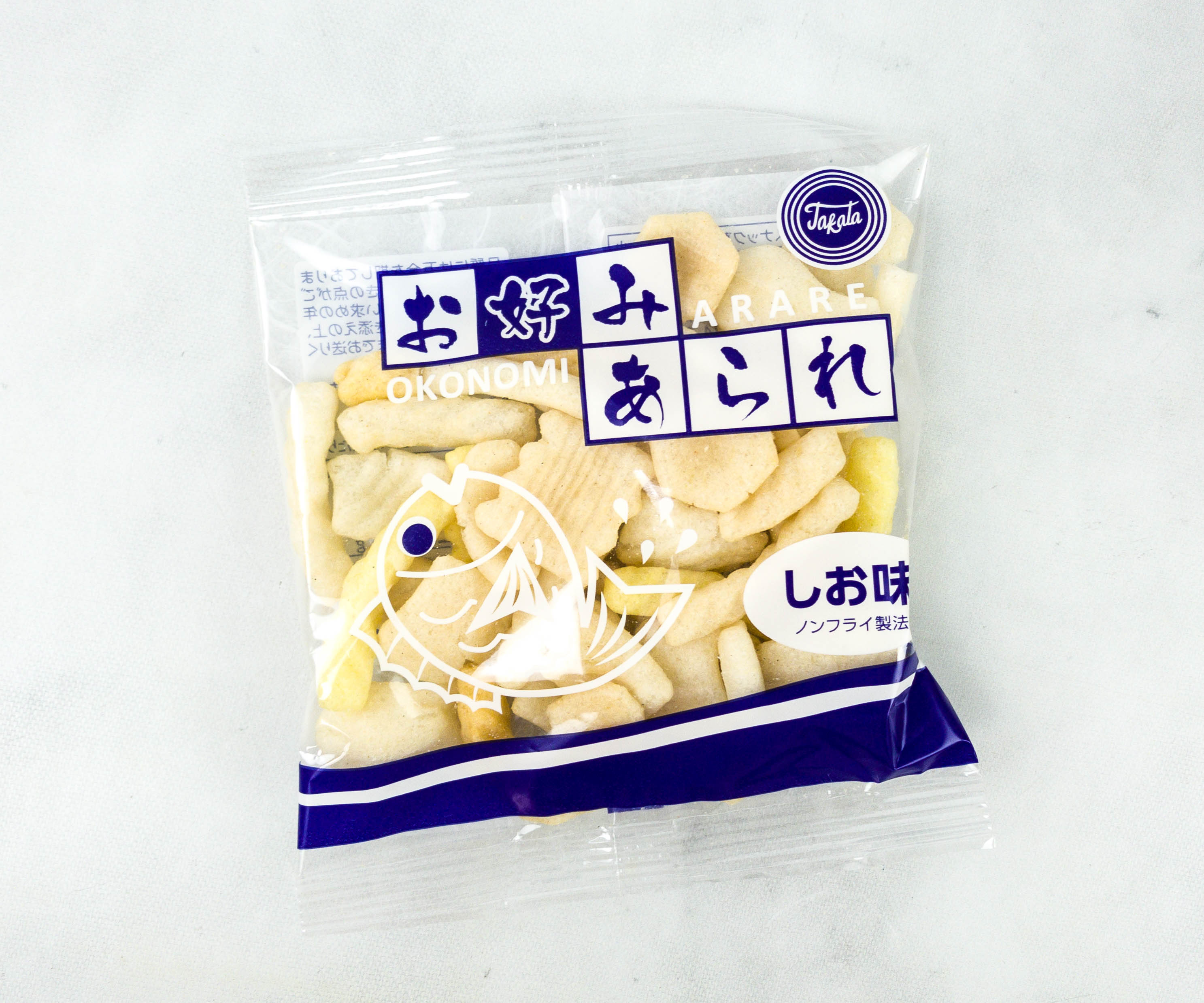 Takada Crackers. These Japanese crackers may look plain but their taste definitely did not disappoint. They are light and crunchy, with a good balance of sweet and salty!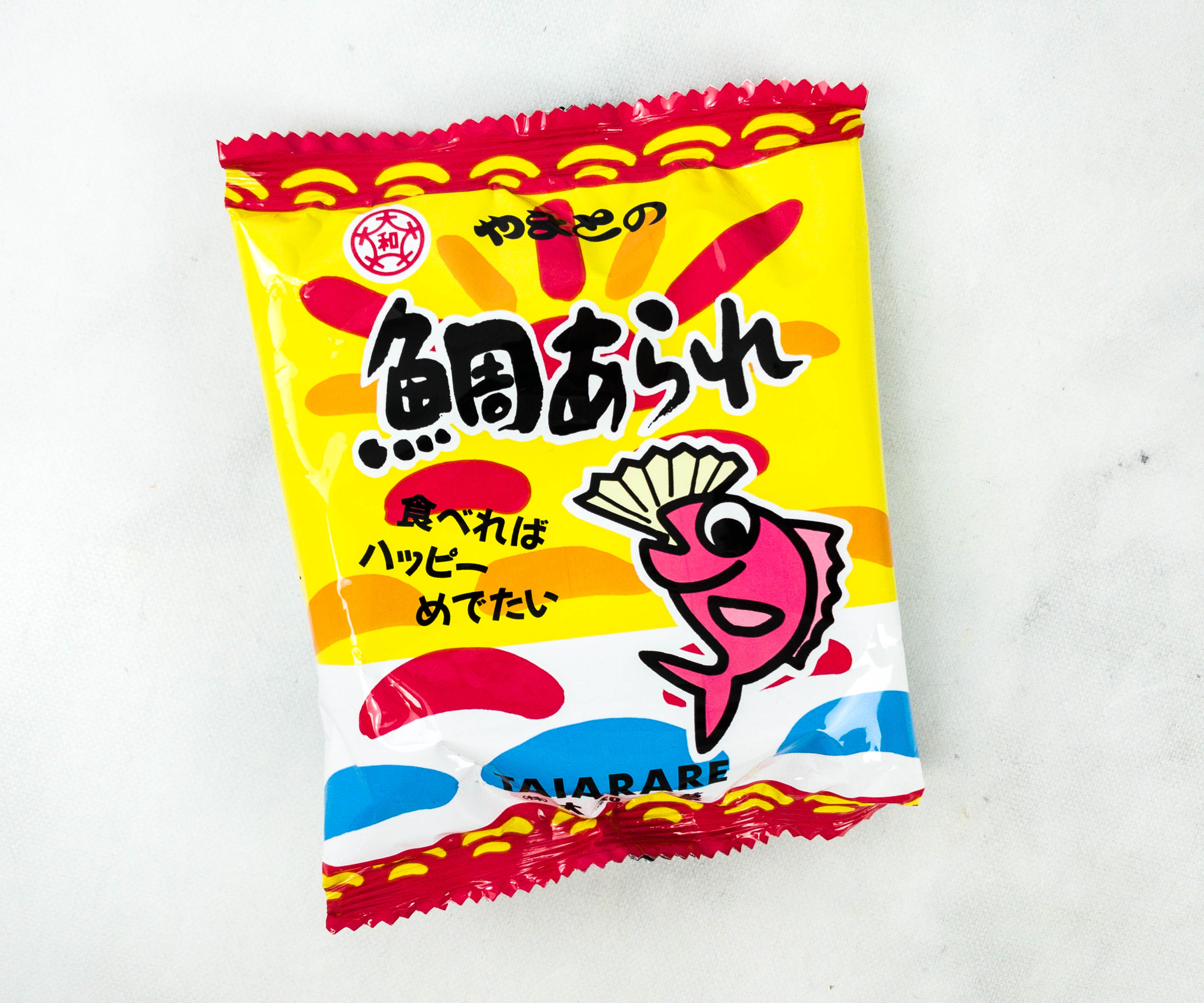 Taiarare. I received another pack of crackers! This time, they are shaped like sea breams and they are also satisfyingly crunchy.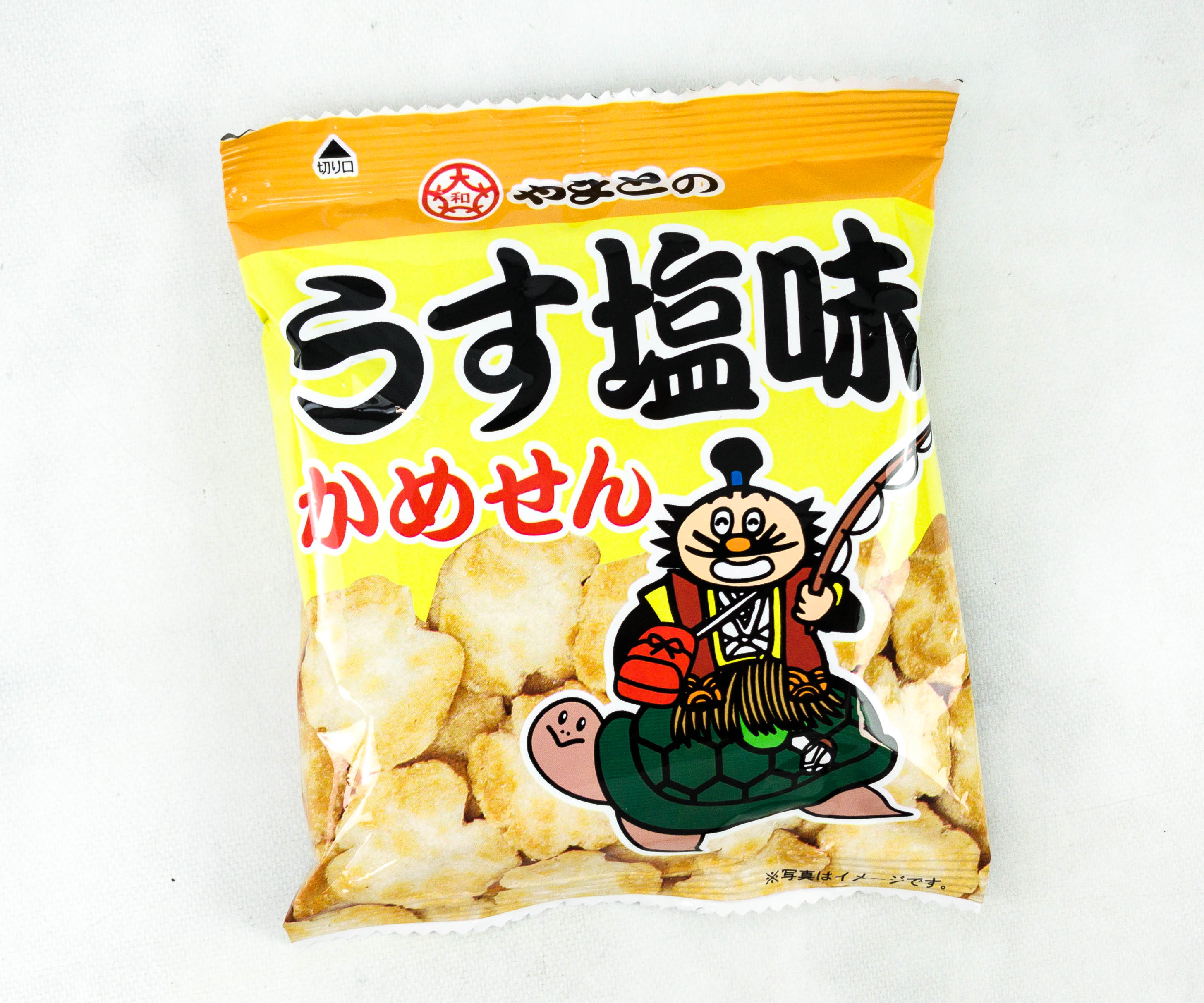 Salty Turtle Crackers. Next are these turtle-shaped crackers! Unlike the other cracker snacks that I received, these are more on the salty side. Still, I enjoyed them with my Fanta premium peach drink!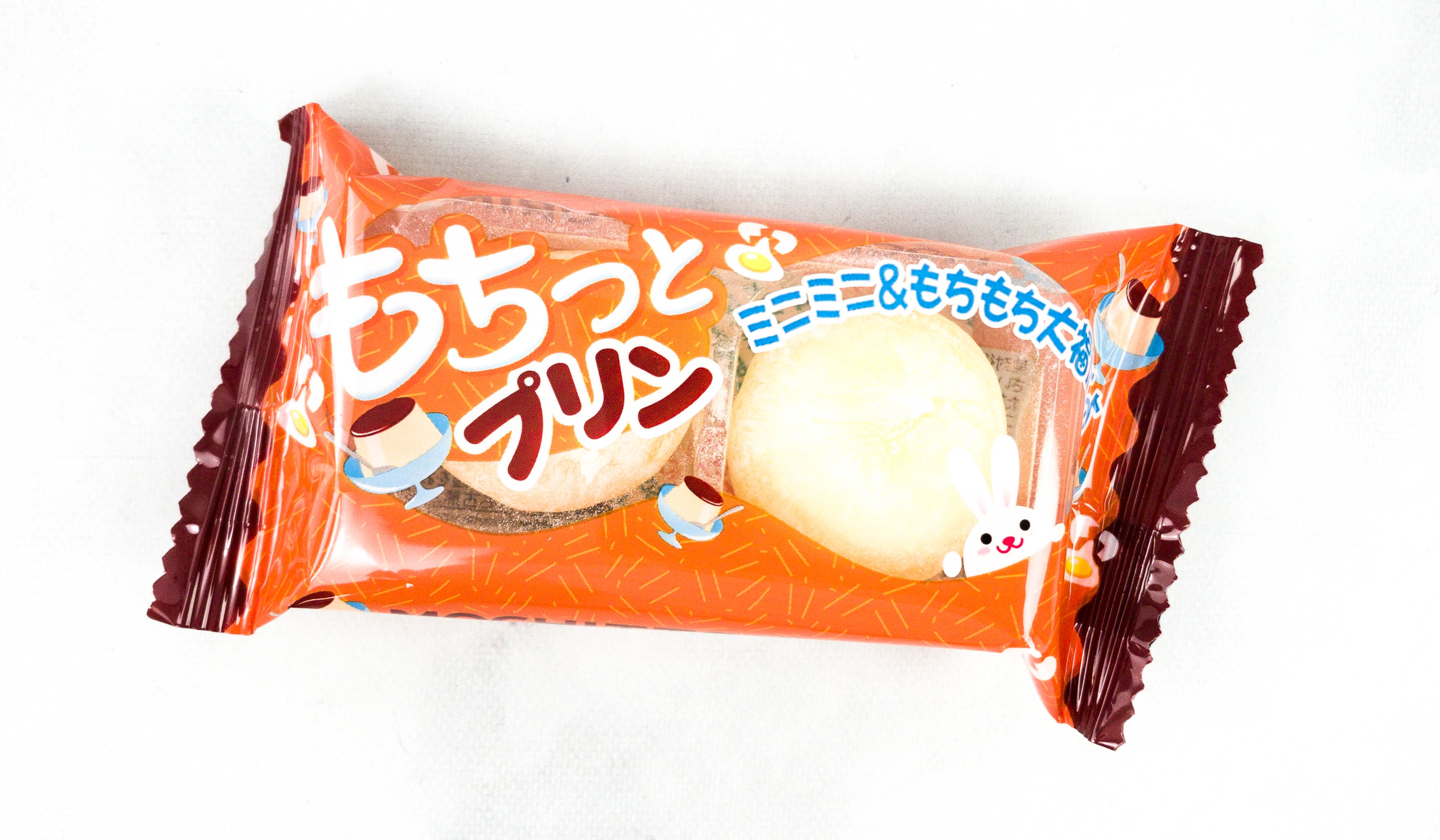 Pudding Mochi. Mochi is a popular new year snack. This one has a sweet pudding filling and it also boasts of a soft and chewy texture!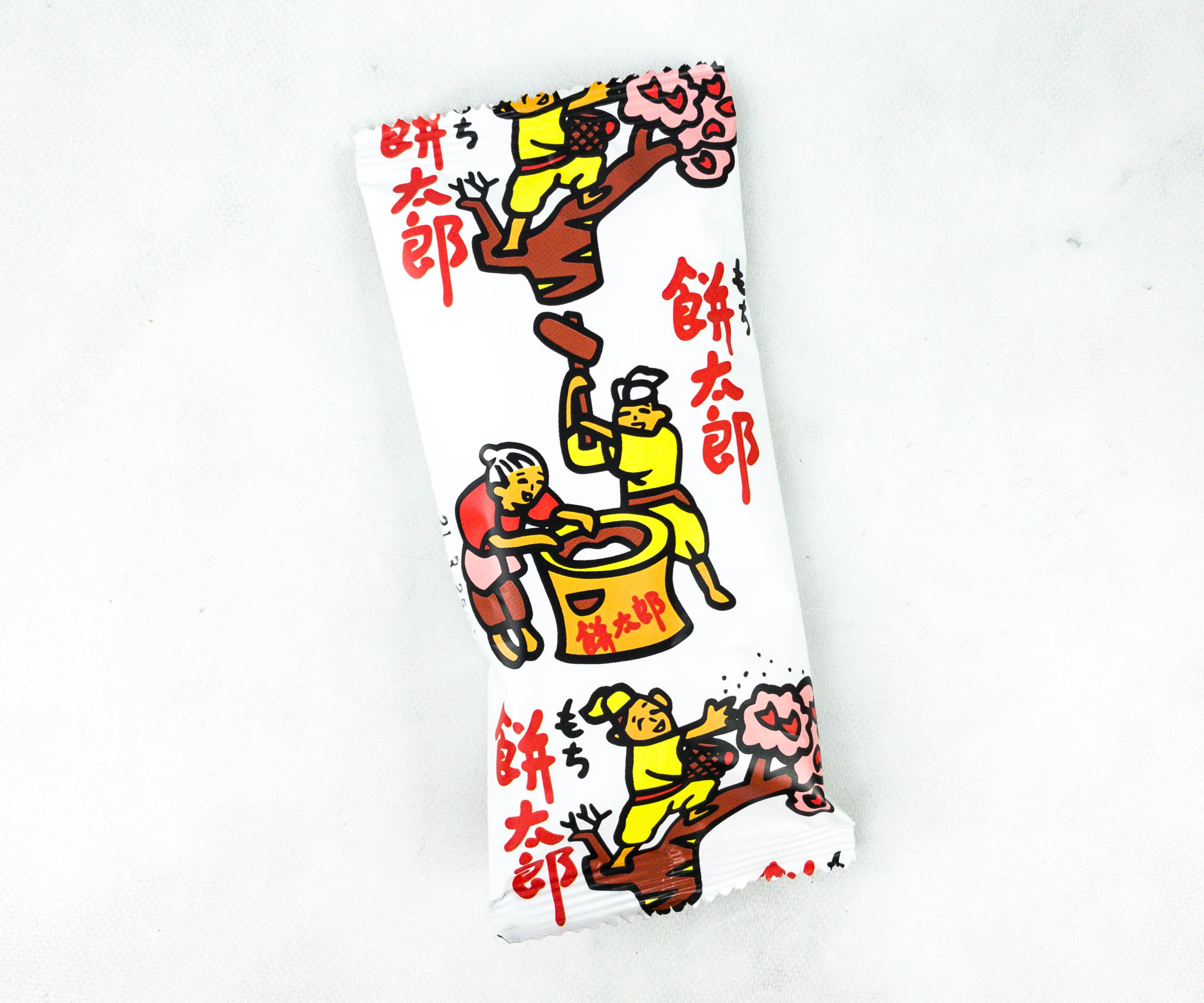 Mochi Taro. Aside from the soft mochi, a crunchy version is also a great way to enjoy this Japanese favorite. This pack includes crunchy mochi taro with a salty flavor.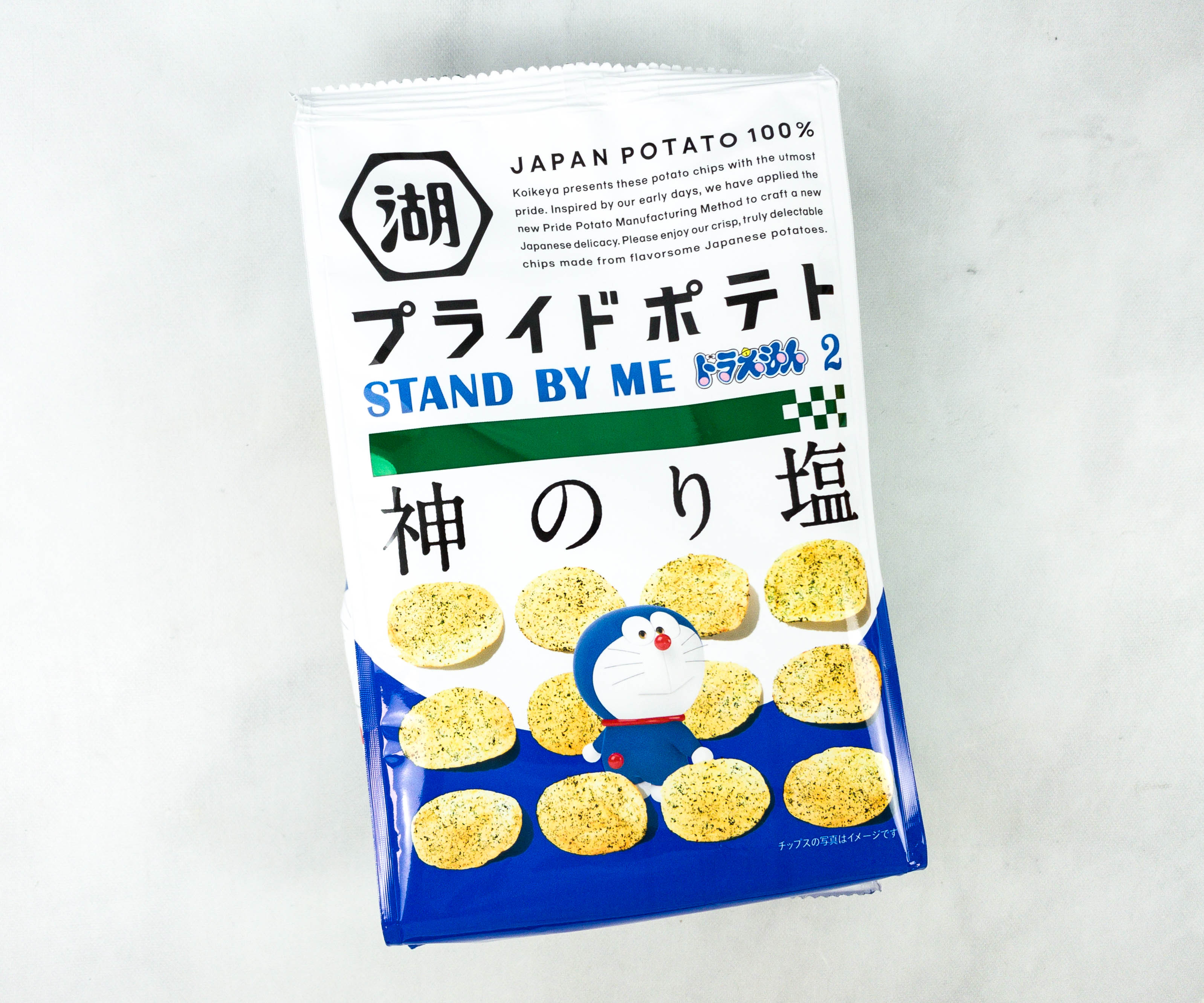 Koikeya Pride Potato x Doraemon Seaweed Salt Chips. Doraemon is present on the packaging of this delicious potato snack! The chips are flavored with 3 types of seaweed salt, making them flavorful and savory. They also make a great pair with a cold glass of beer!
Aji Cheese. This cheesy snack is so good that it's impossible not to finish everything in one sitting! It provides a good crunch on every bite and the cheese flavor is so rich.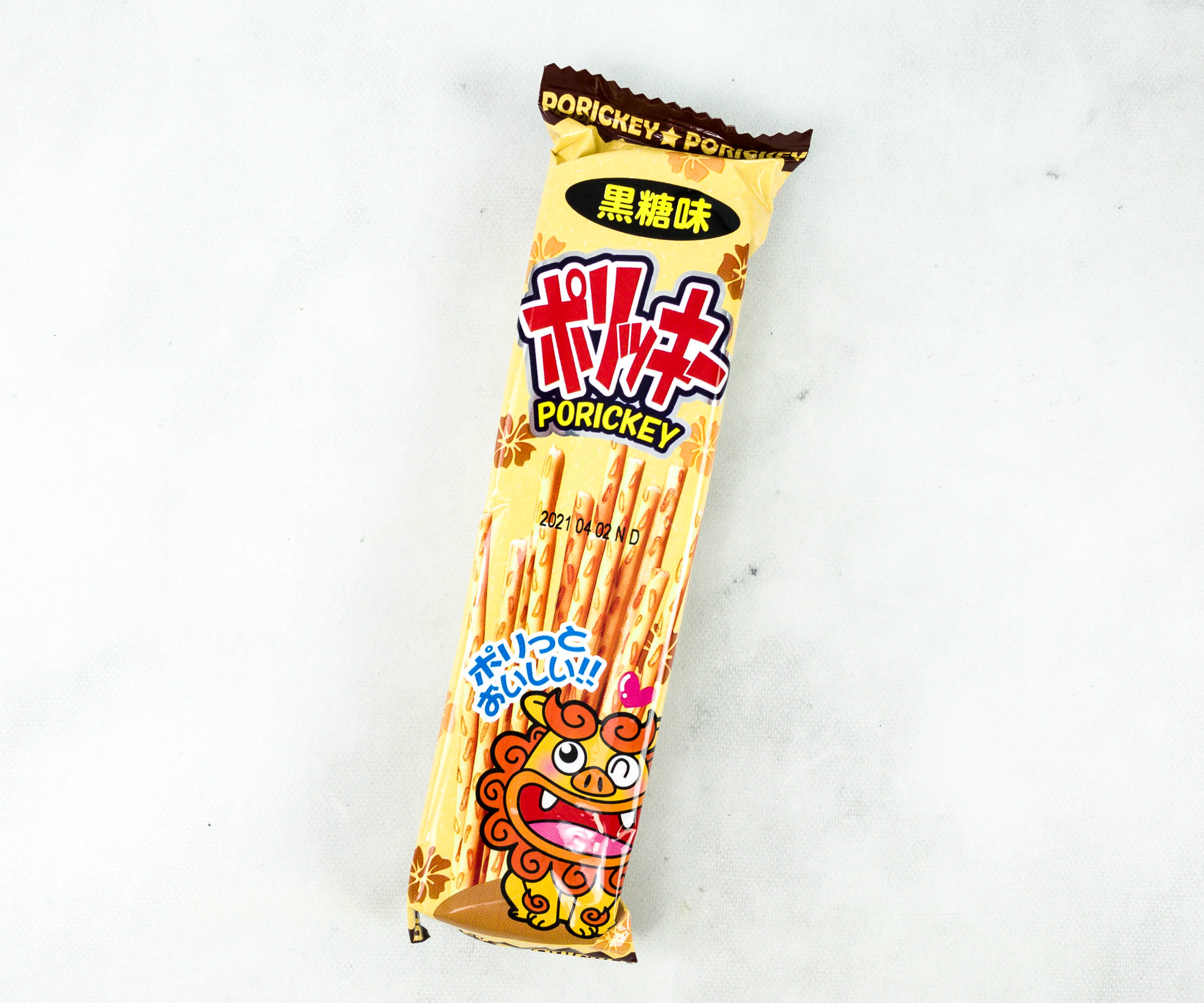 Porickey Brown Sugar. Porickey is a pack of biscuit sticks infused with flavors, which reminds me of Pretz. This one is the brown sugar variant and it was a delight to munch on because of its sweetness! We usually don't take a photo of the snack if the outside shows what the snack looks like, but we should have in this case – the Porickey are dark brown.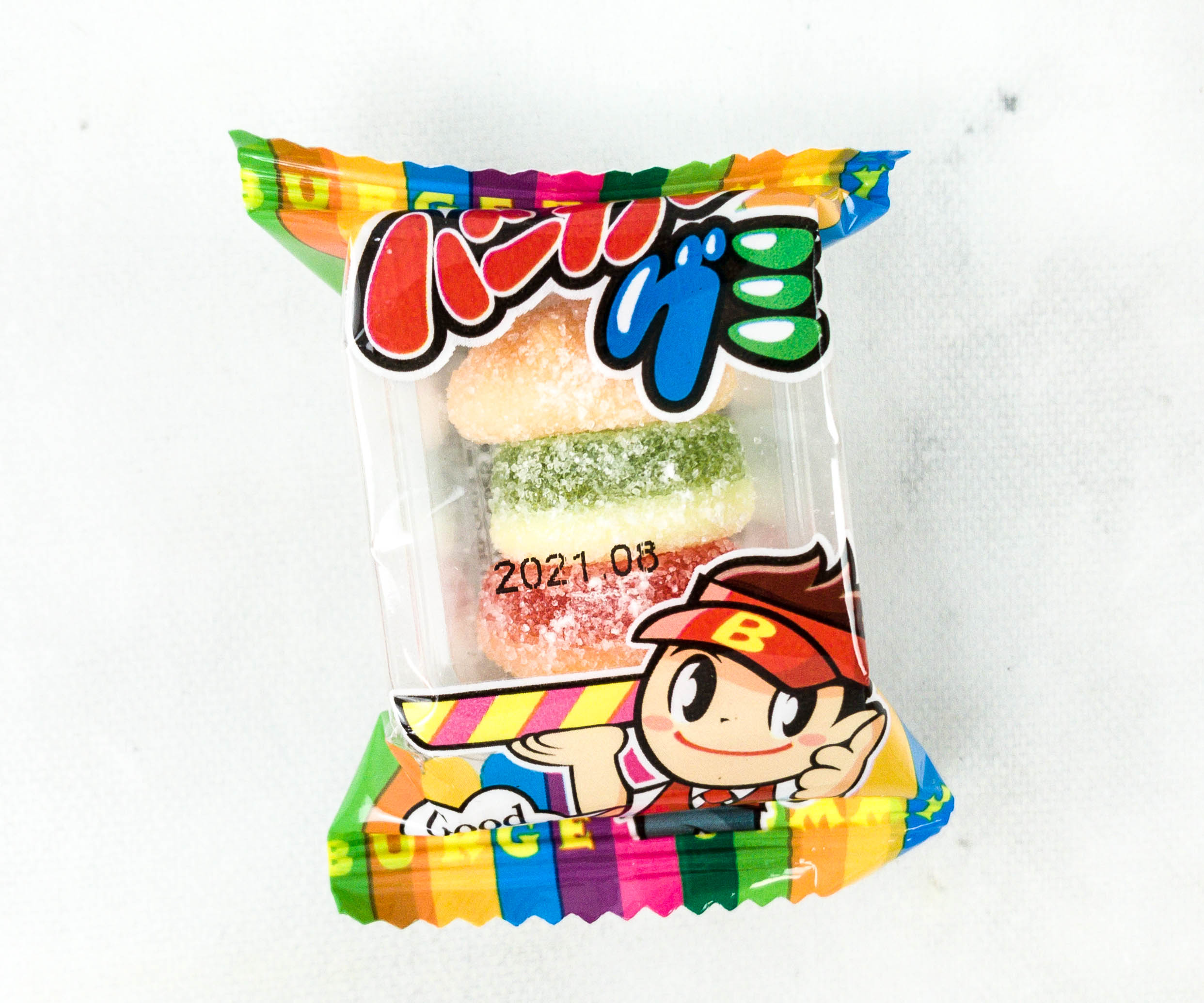 Hamburger Gummy. This gummy candy resembles a hamburger! It doesn't just look cute and it also tickles the taste buds as it is dusted with sour sugar.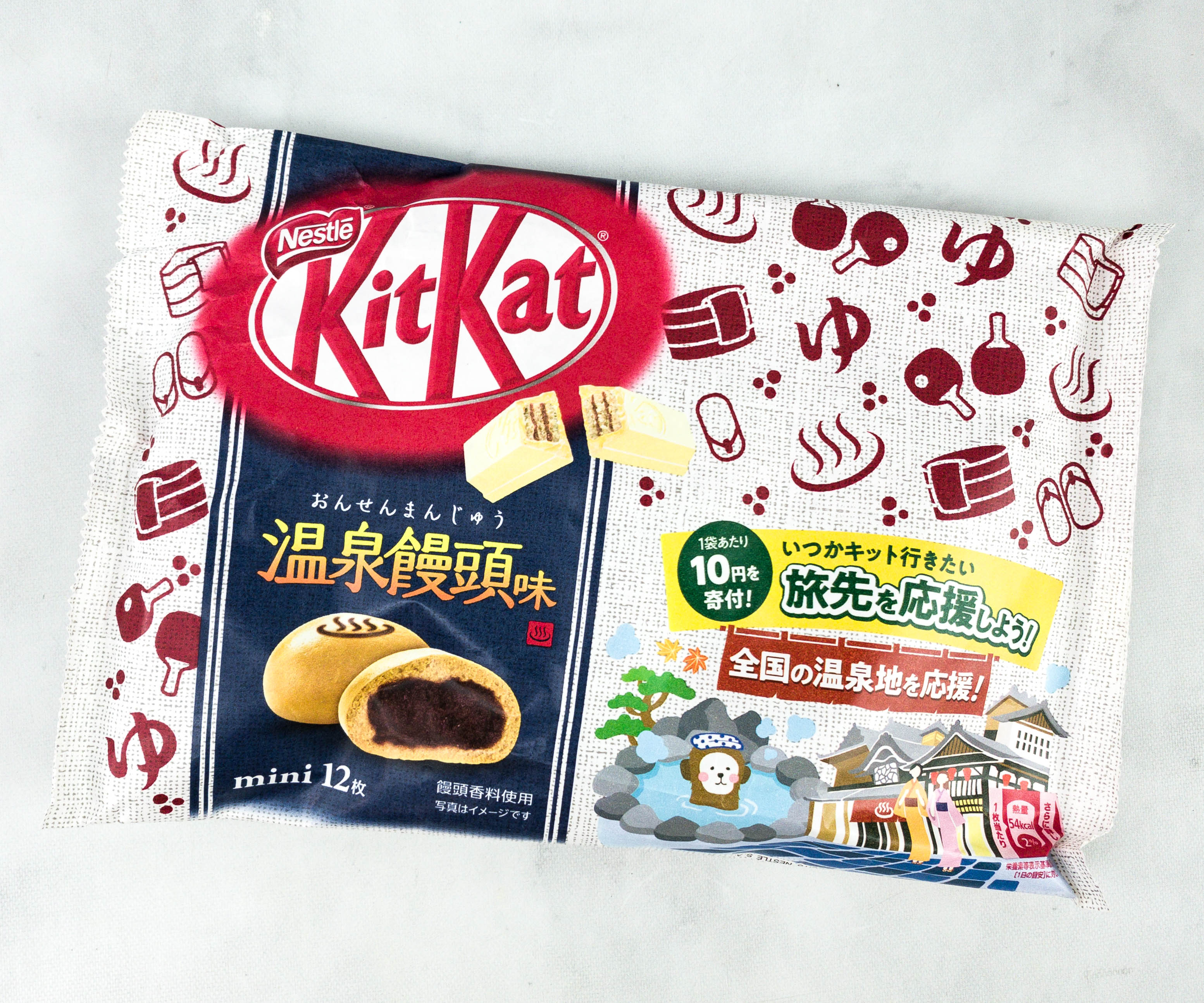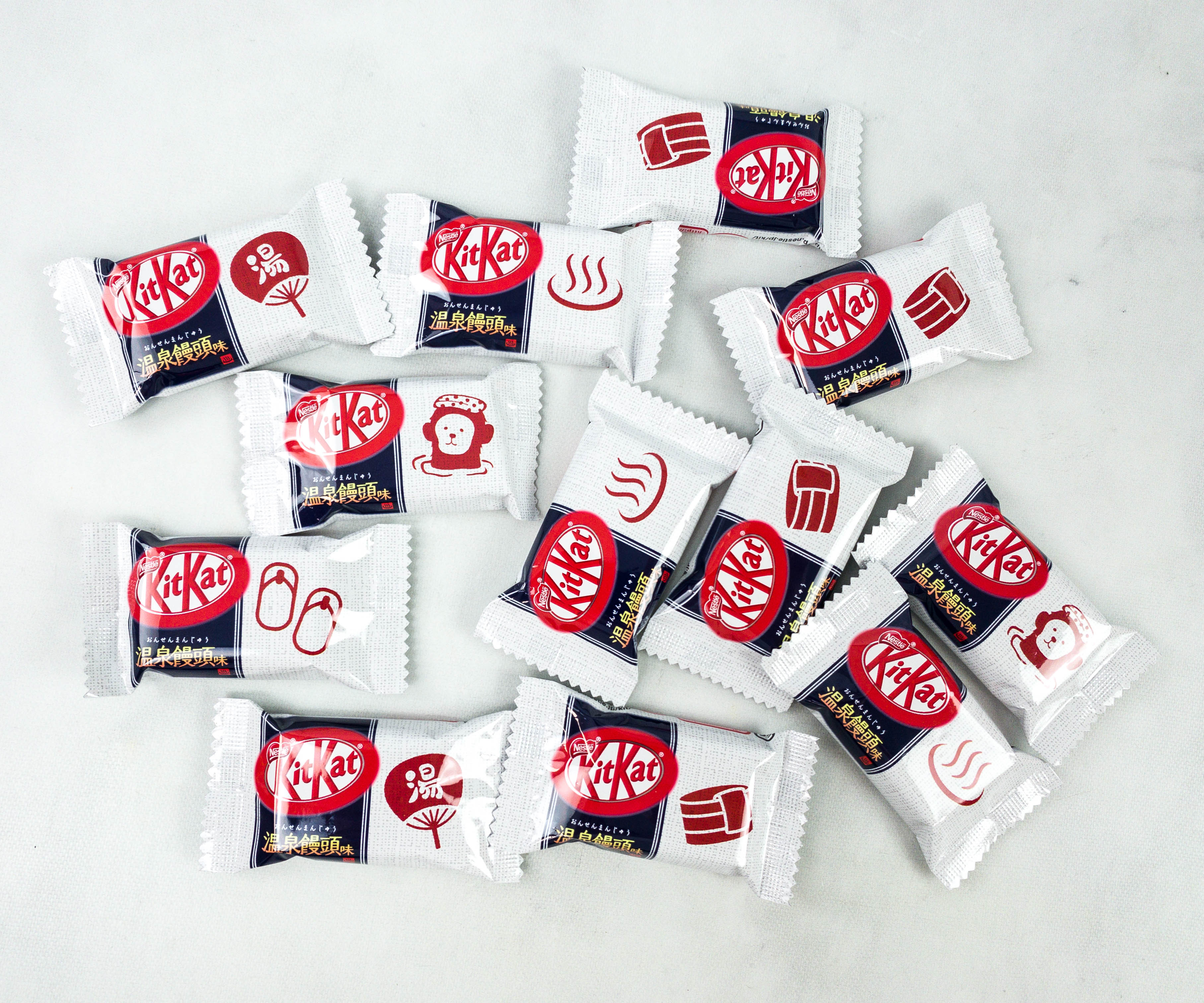 KitKat Hot Spring Dumpling. This KitKat variant can only be bought in Japan's hot spring resorts, and I'm happy to have it in this box! What makes this really special is the Azuki red bean paste and cream wrapped in a manju flavored chocolate. The Kitkats are individually wrapped so you can share them, and there are also cute hot spring themed designs on each wrapper!
Tokyo Treat's first box of the year is a total blast! They sent us a lot of tasty Japanese snacks, with a wide variety of flavors at that. Some of them are familiar, but the limited and new versions made them so special! KitKat has once again caught my attention with their hot spring dumpling variant and I'm surprised by how tasty it is. I love the light sweetness of the red bean paste! I also liked the Pocky in chocolate ganache, as well as the delicious peach drink. All in all, this subscription is consistent with the quality of their snack selections so I'm quite pleased!
What did you think of this month's Tokyo Treat?