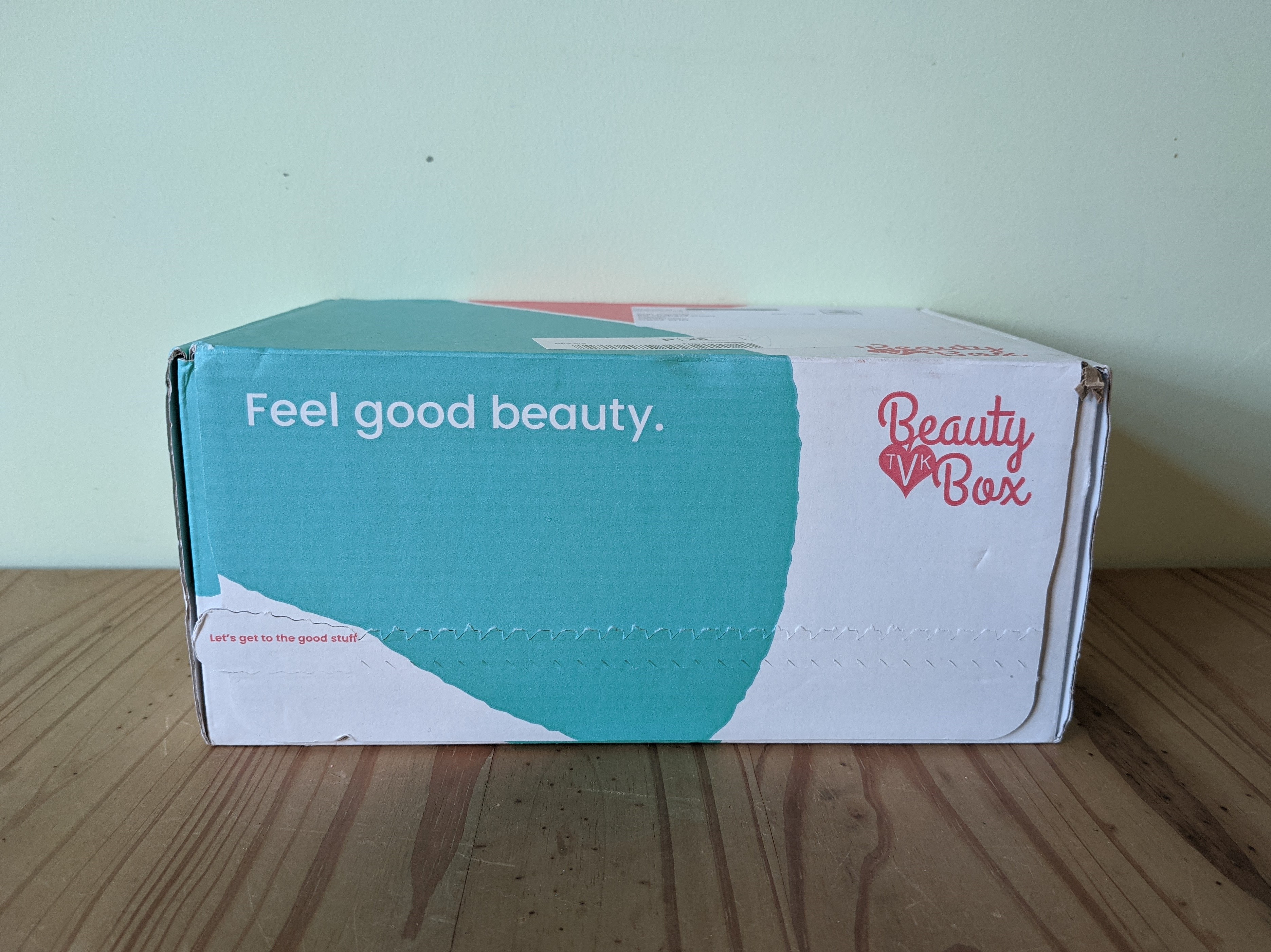 The Vegan Kind is the UK's most popular subscription boxes for vegans. The Beauty Box delivers a mix of vegan skincare, cosmetics and beauty products quarterly.
DEAL: Get £5 off your first box! Use coupon code VEGAN.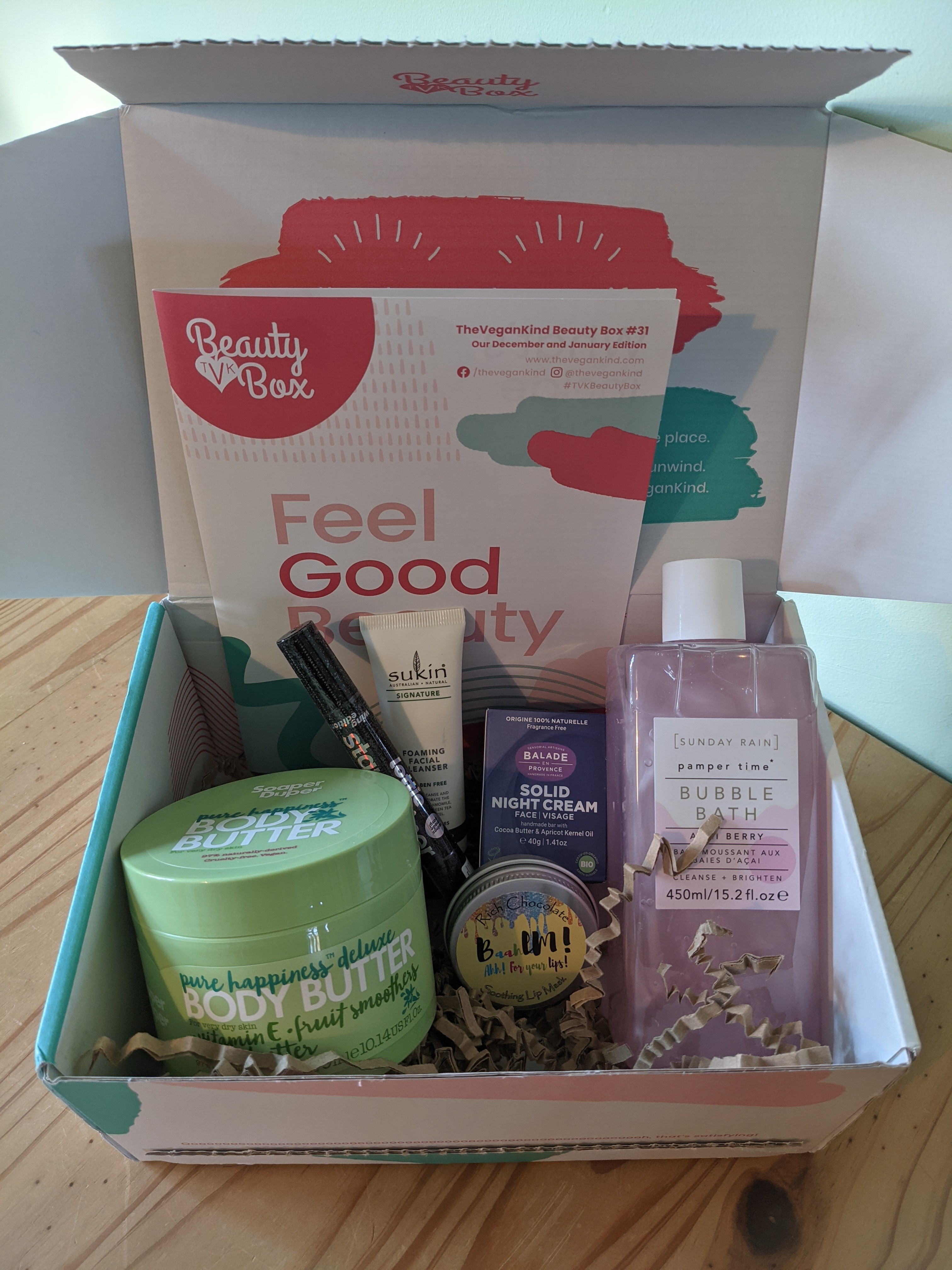 The Octboer and November Edition of my TVK Beauty Box arrived in a sturdy little box styled out in pretty pastel colours. A little bit of crinkle cut shredded paper keeps the contents safe.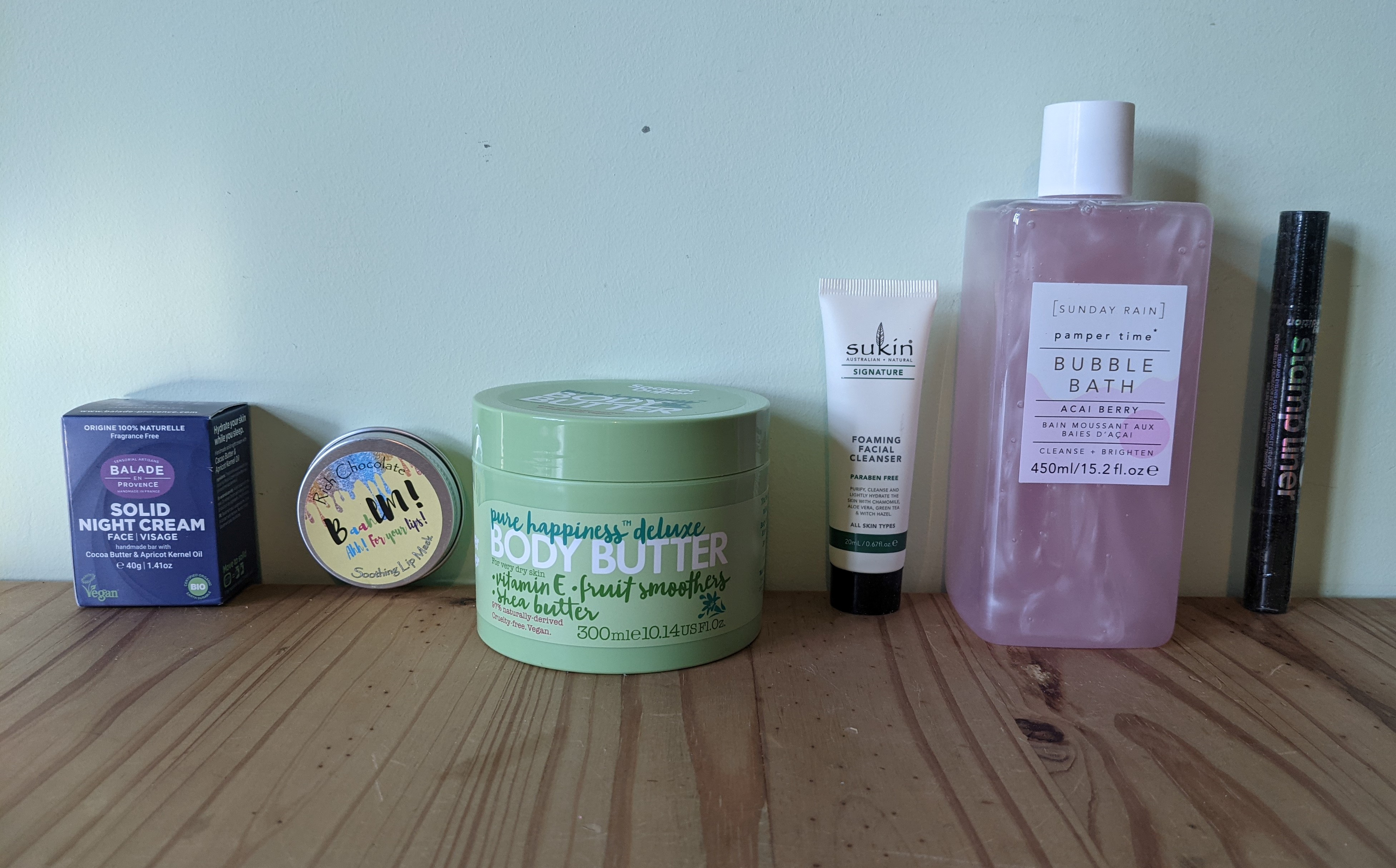 The box features 6 products.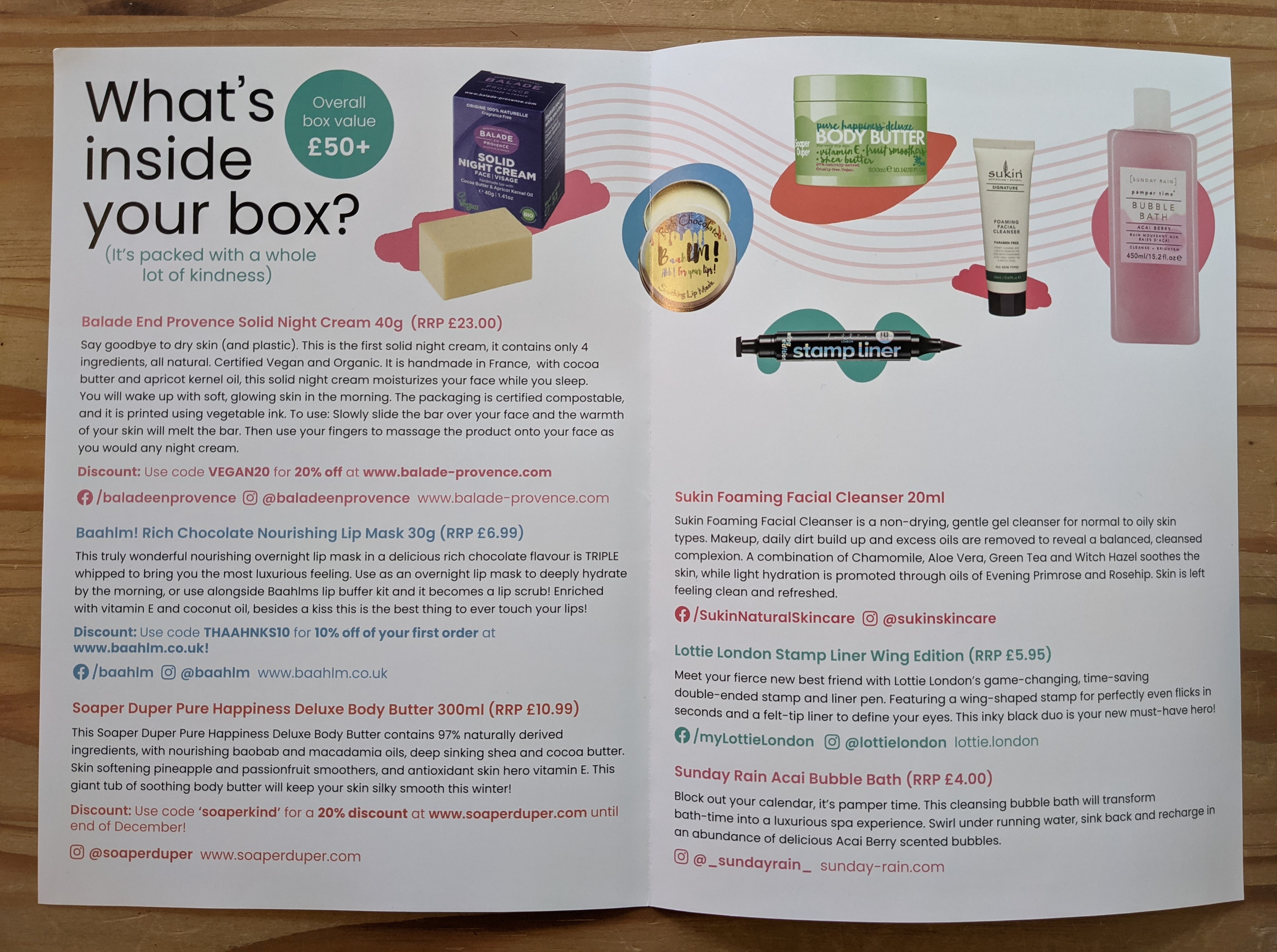 Details of each product are given in the What's Inside Your Box sheet.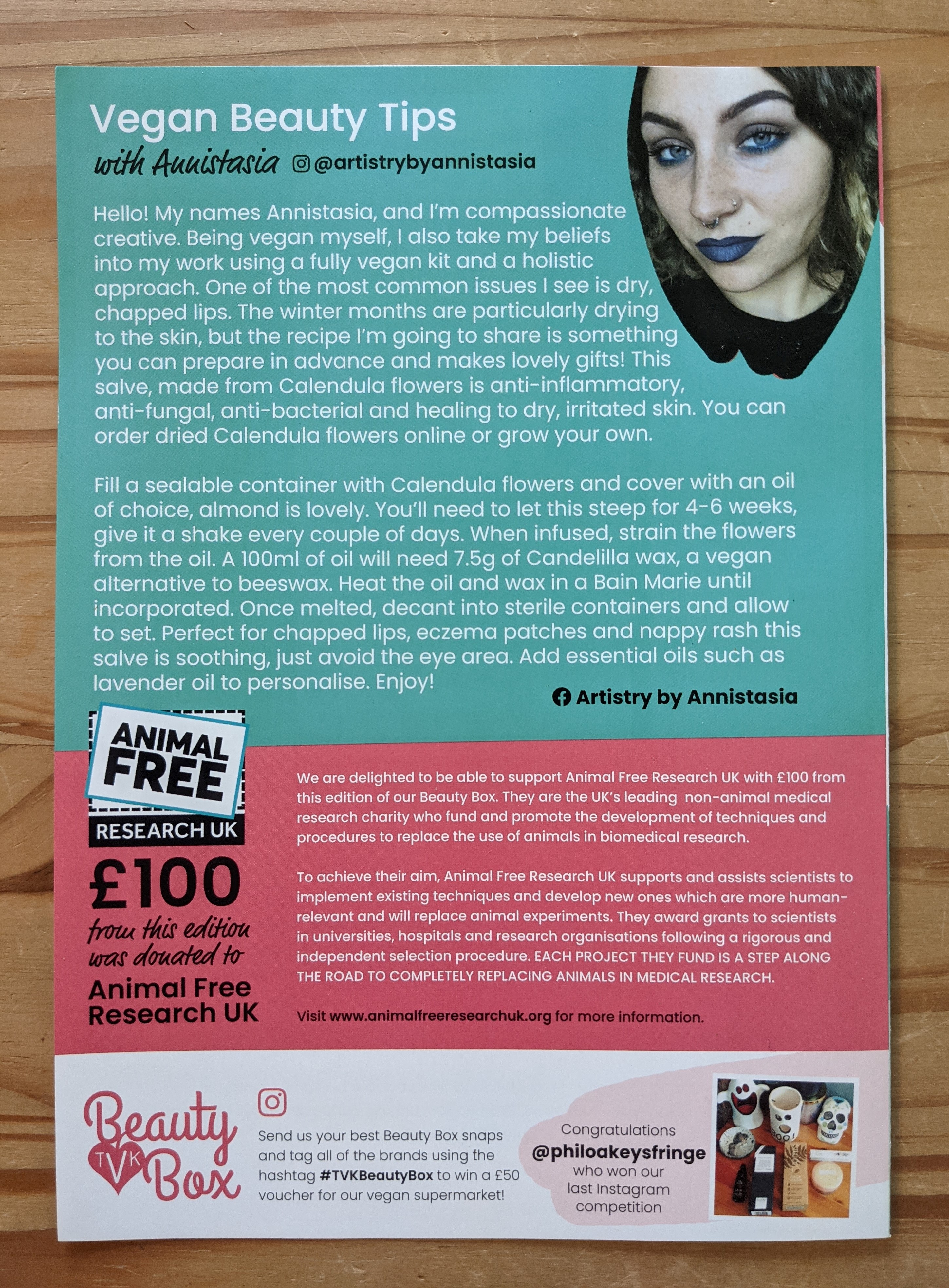 The December and January Box includes a beauty tip from Annistasia from Artistry by Annistasia.  She suggests creating a calendula flower salve to heal chapped lips, dry and irritated winter skin.  The recipe, which involves steeping calendula flowers in oil for up to 6 weeks before heating with candelilla wax, is more involved than most of the DIY tips included in the Beauty Boxes, but sounds like it's worth a try if you have the time and inclination.
As usual, £100 from this edition of the Beauty Box goes toward Animal Free Research UK, the UK's leading non-animal medical research charity which funds and promotes the development of techniques and procedures to replace the use of animals in biomedical research.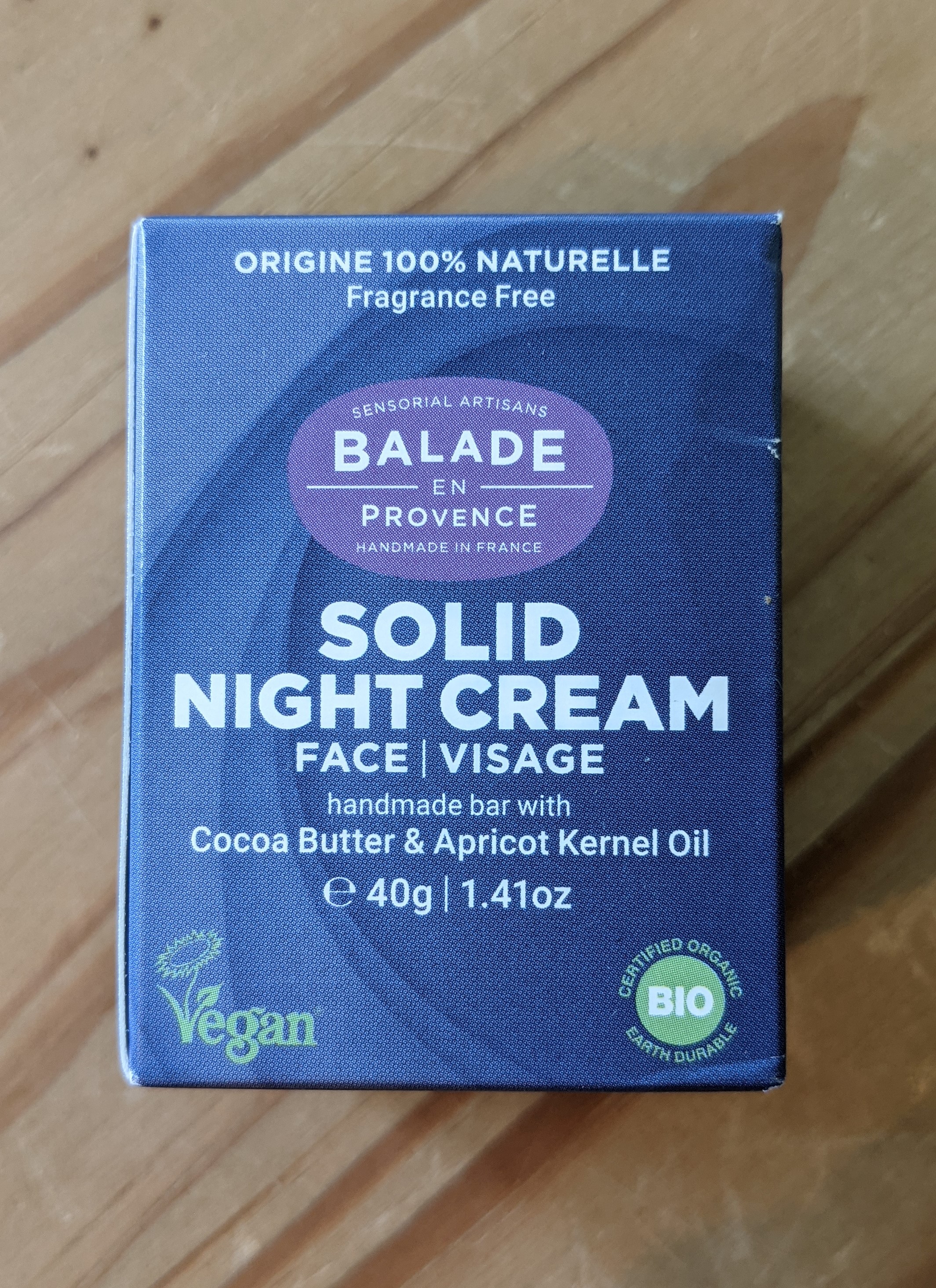 Balade End Provence Solid Night Cream 40g (RRP £23.00) is a fragrance free organic bar made with cacao butter and apricot kernel oil.  To apply you simply rub the bar over your face slowly and leave on for the night.  This is another quality Balade End product!  Application is easy and my skin felt so soft after using it.  I also really like that it's fragrance free, so you don't have to deal with a strong scent on your face while you sleep.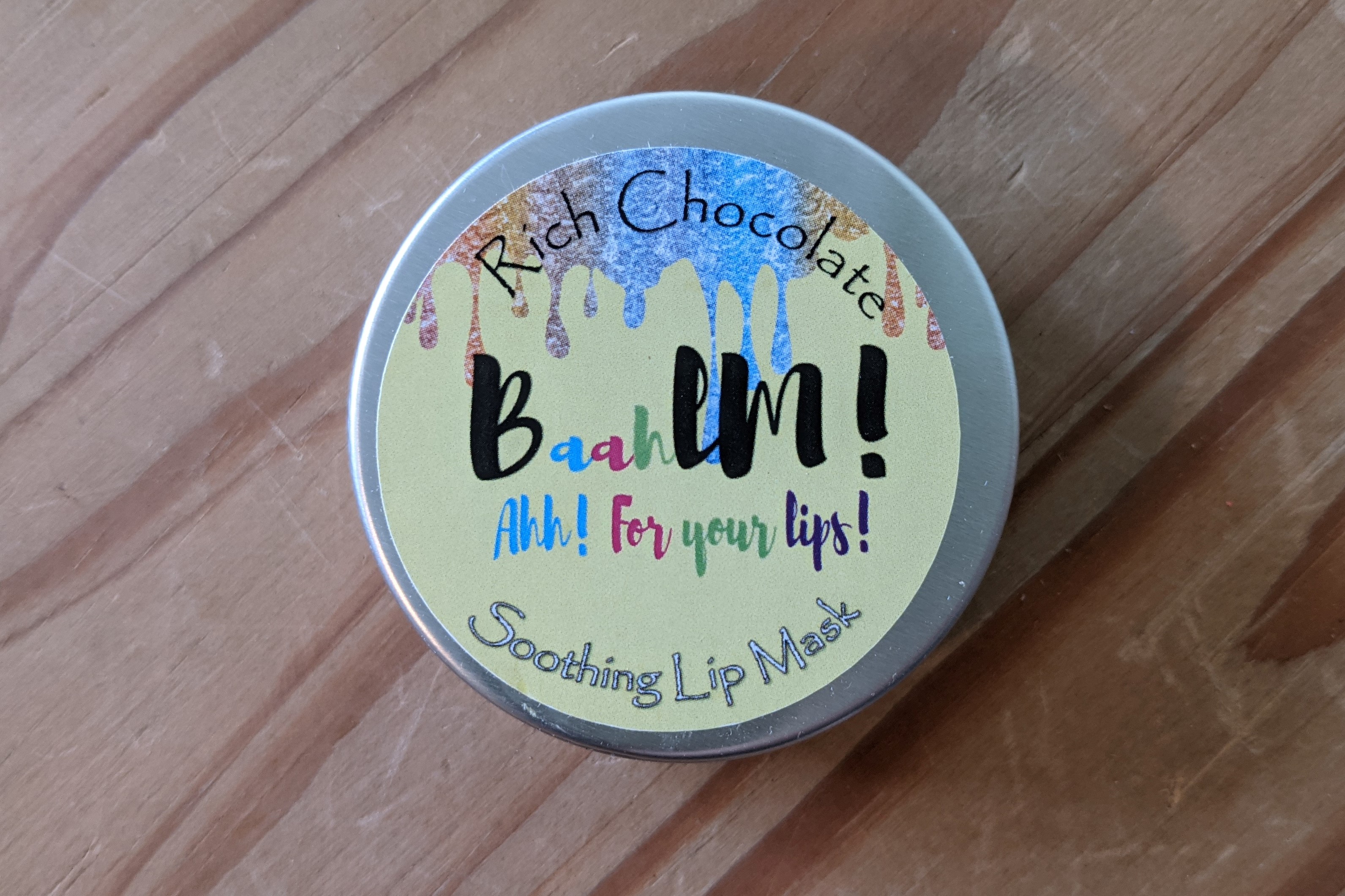 Baahim! Rich Chocolate Nourishing Lip Mask 30g (RRP £6.99) is a triple whipped balm enriched with Vitamin E which can be used as an overnight mask or as a scrub when used with a lip buffer brush.  This smells so delicious and decadent!  Unfortunately it made my lips peel a bit and didn't do as good a job at hydrating as I'd hoped.  I did however apply some to the dry skin around my lips and noticed a real improvement there, so sort of a mixed result.
Soaper Duper Pure Happiness Deluxe Body Butter 300ml (RRP £10.99) contains ingredients including baobab and macadamia oils, shea and cocoa butter and Vitamin E to nourish and hydrate.  I have had really dry, chapped hands this winter so have started using this mostly as a hand cream.  I love that it has a much lighter and less greasy consistency than other body butters, yet still hydrates just as well.  I will be using this all winter for sure.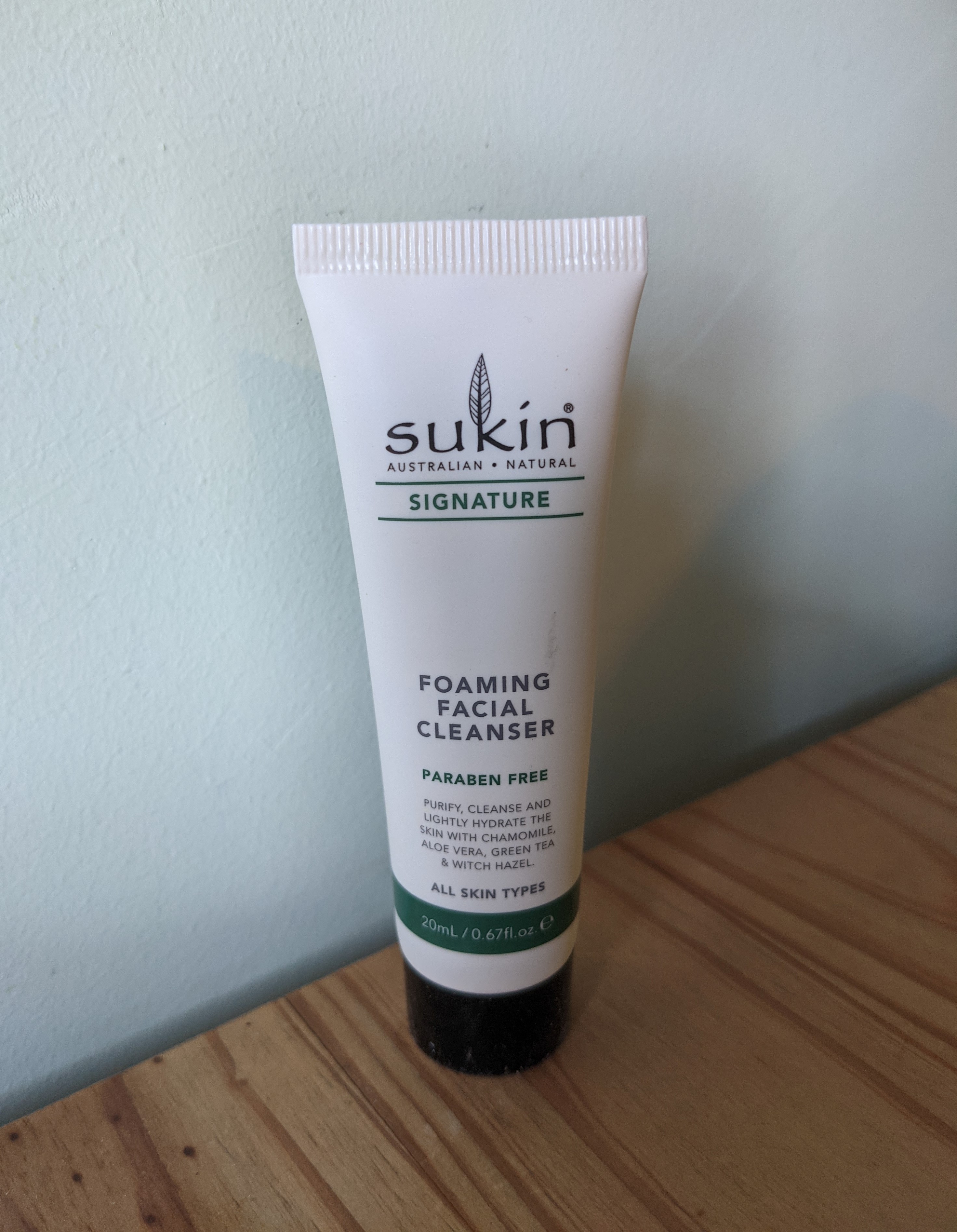 This is the second Beauty Box I have received containing Sukin Foaming Facial Cleanser 20 ml.   I was happy because I have been using this cleanser pretty much every day since receiving it the first time and I needed a refill!  Containing  chamomile, aloe vera, green tea and witch hazel, evening primrose and rosehip, it is gentle but leaves my skin clean and soft.  I highly recommend this product.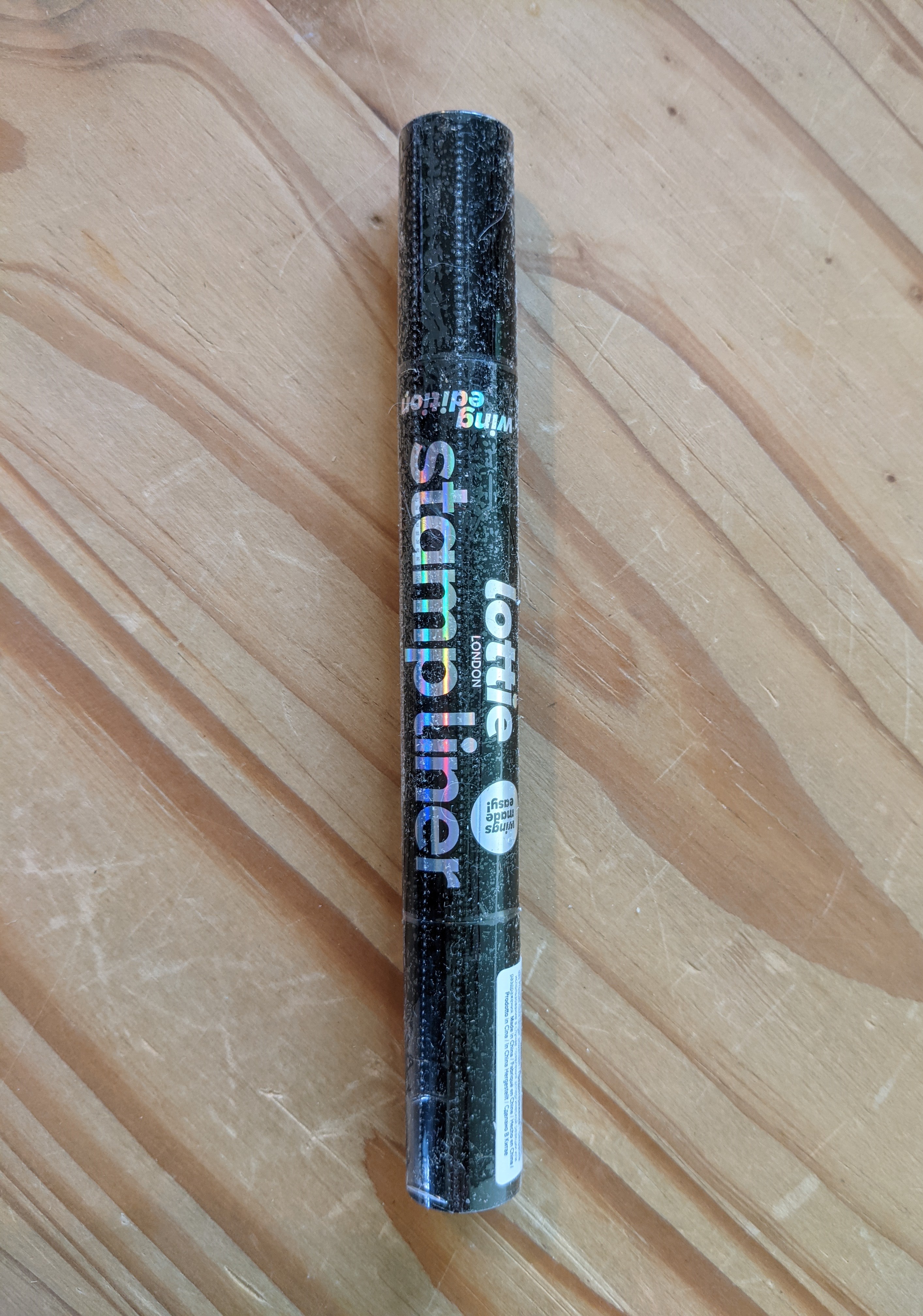 Lottie London Stamp Liner Wing Edition (RRP £5.95) is a double-ended felt tip liner pen with a wing-shaped stamp for creating quick and even flicks.  I am not particularly adventurous with my liner (in fact these days I rarely wear any) but I think this product is such a cool, time-saving  tool for those who love a bit of winged eyeliner.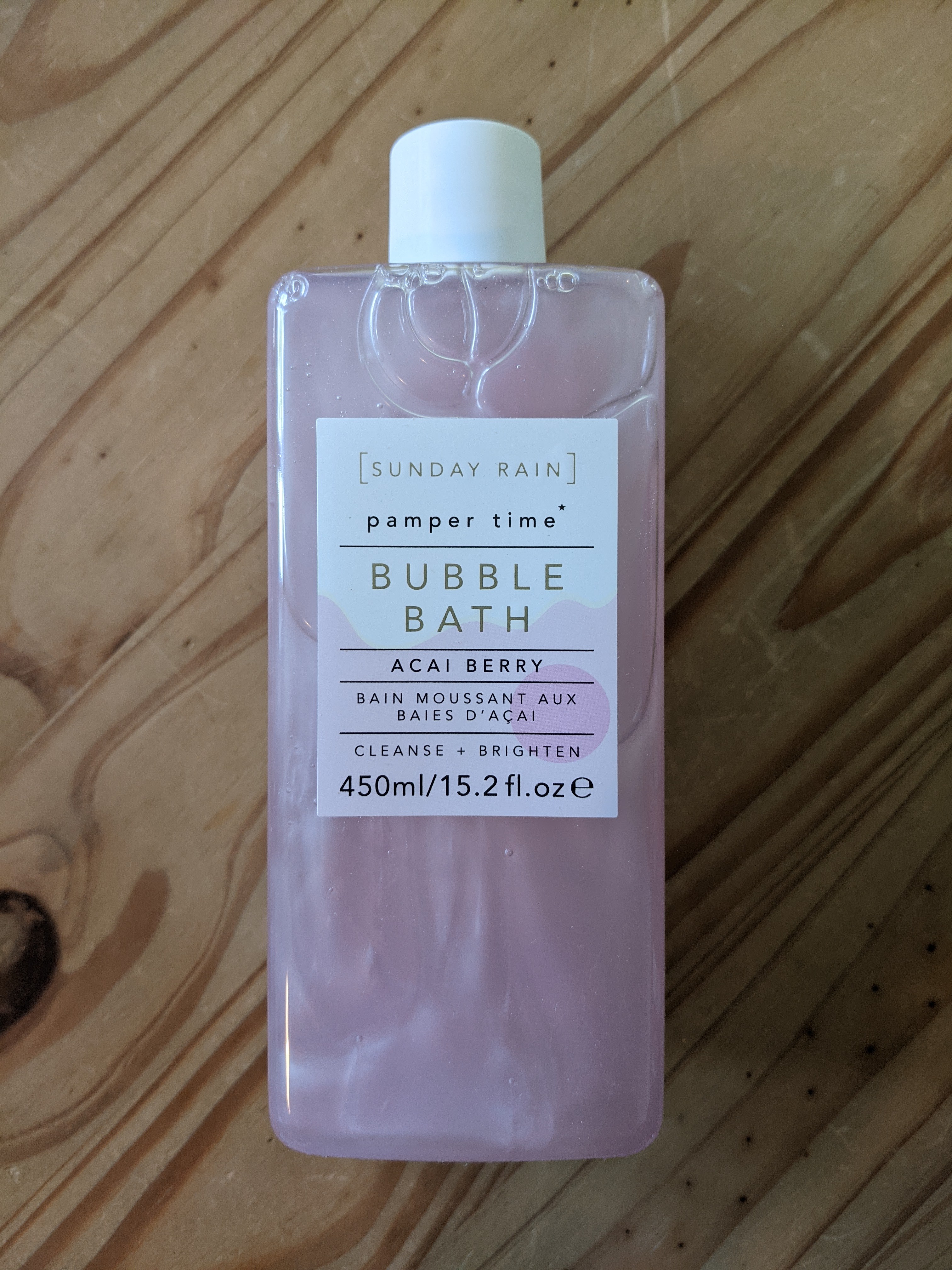 Sunday Rain Acai Bubble Bath 450ml (RRP £4.00) is a cleaning bubble bath with a yummy acai berry scent.  I sadly haven't been able to test this out because my bathroom is being remodeled and I don't have a bathtub, but I can't wait to give it a try – who doesn't love a pampering bubble bath?!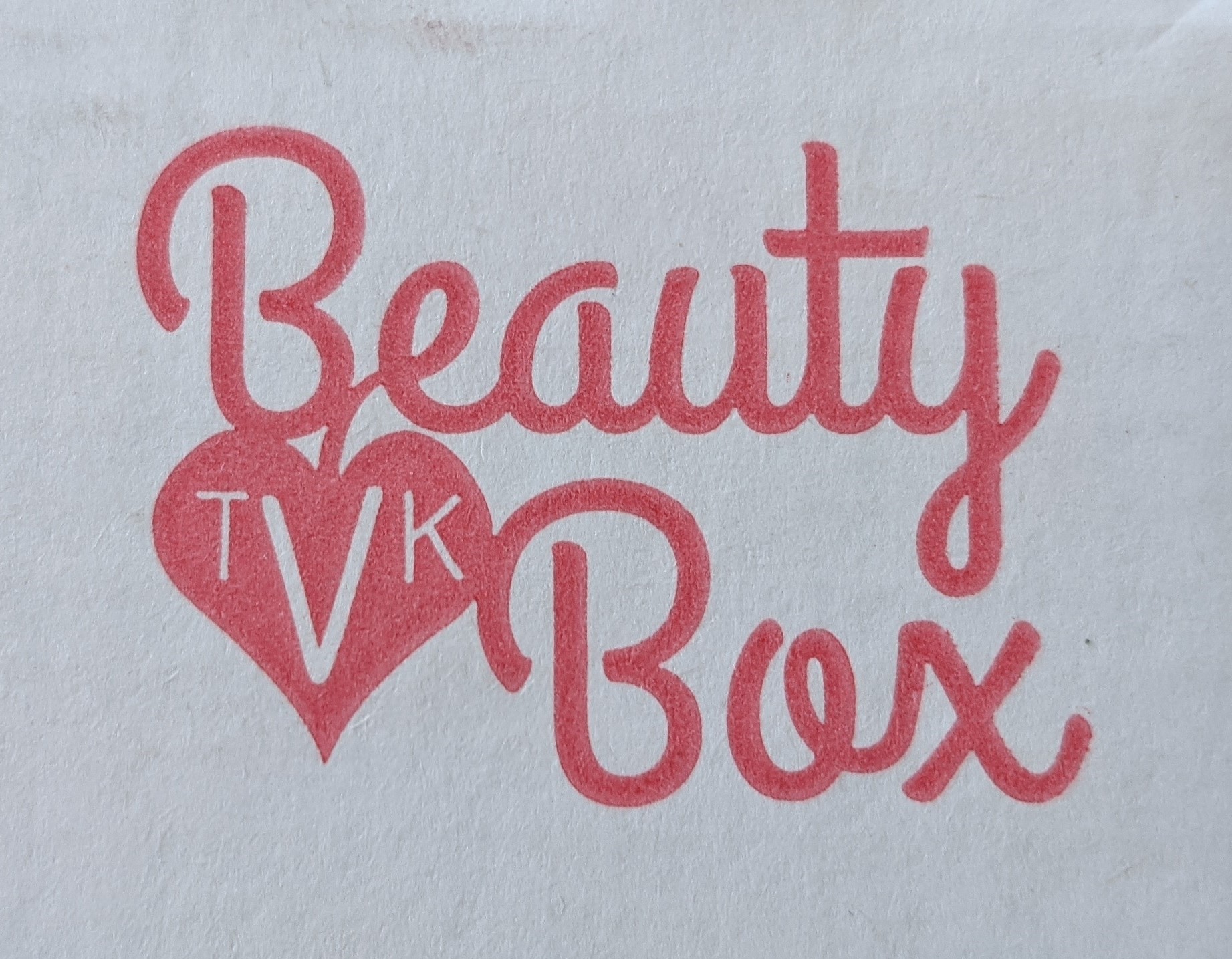 This was yet another great Beauty Box from The Vegan Kind.  I always love trying out the products in this box and I will certainly be adding the Soaper Duper Body Butter and Balade Night Cream to my daily beauty routine alongside the Sukin Facial Cleanser.
What do you think of this month's The Vegan Kind Beauty Box?
Visit The VeganKind Beauty Box to subscribe or find out more!