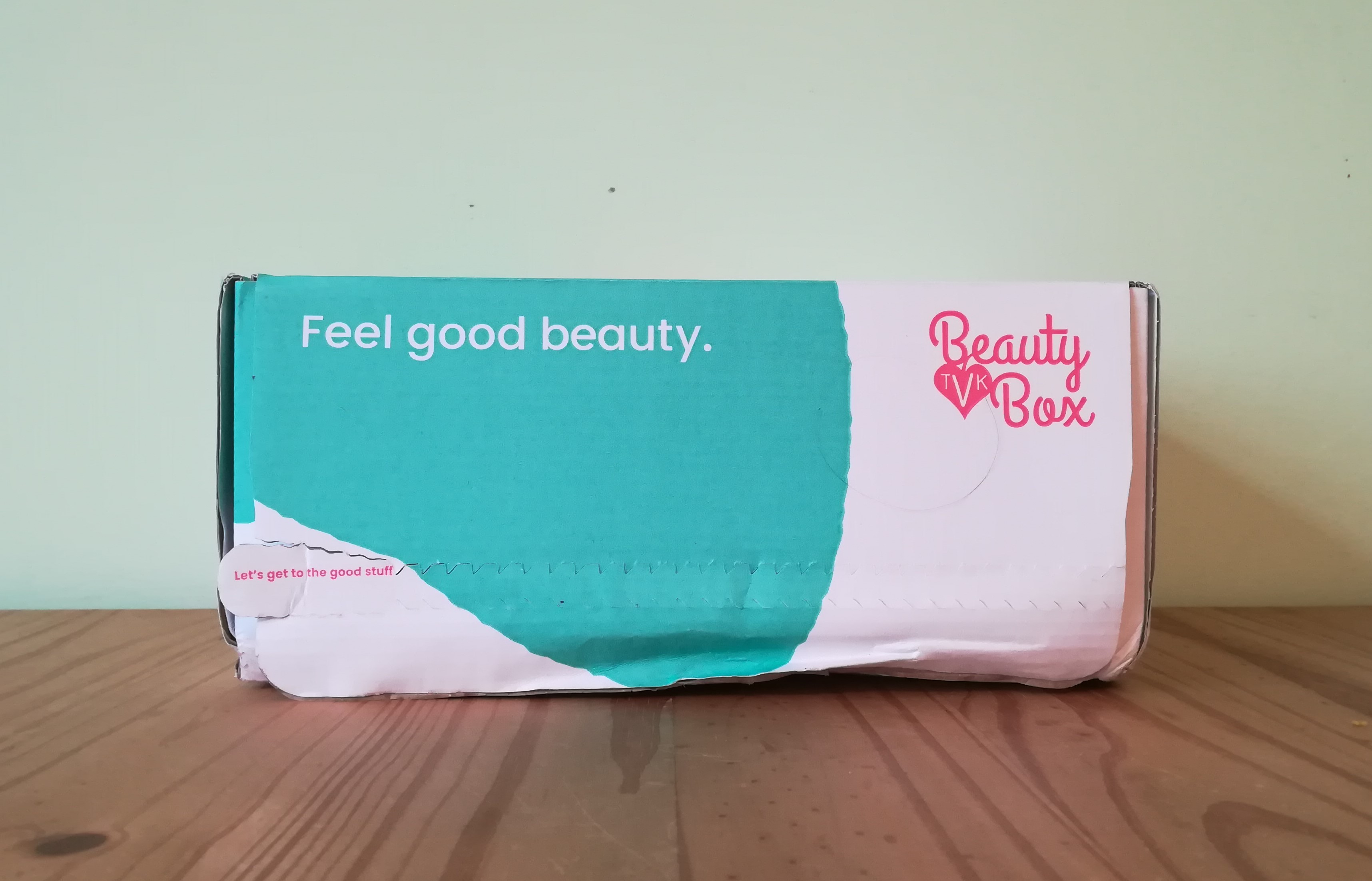 The Vegan Kind is the UK's most popular subscription boxes for vegans. The Beauty Box delivers a mix of vegan skincare, cosmetics and beauty products quarterly.
DEAL: Get £5 off your first box! Use coupon code VEGAN.
The Octboer and November Edition of my TVK Beauty Box arrived in a sturdy little box styled out in pretty pastel colours. A little bit of crinkle cut shredded paper keeps the contents safe.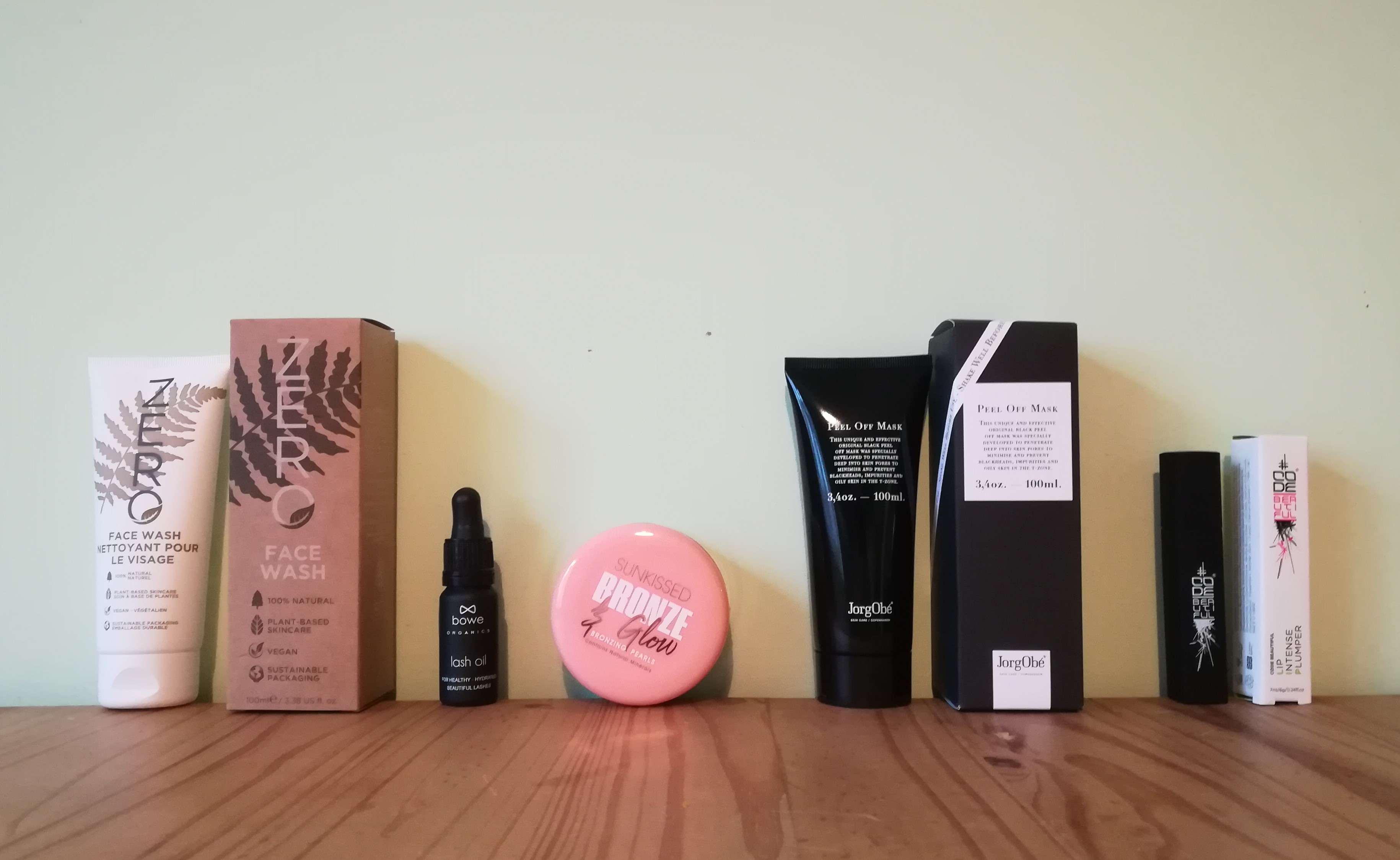 The box features 5 products.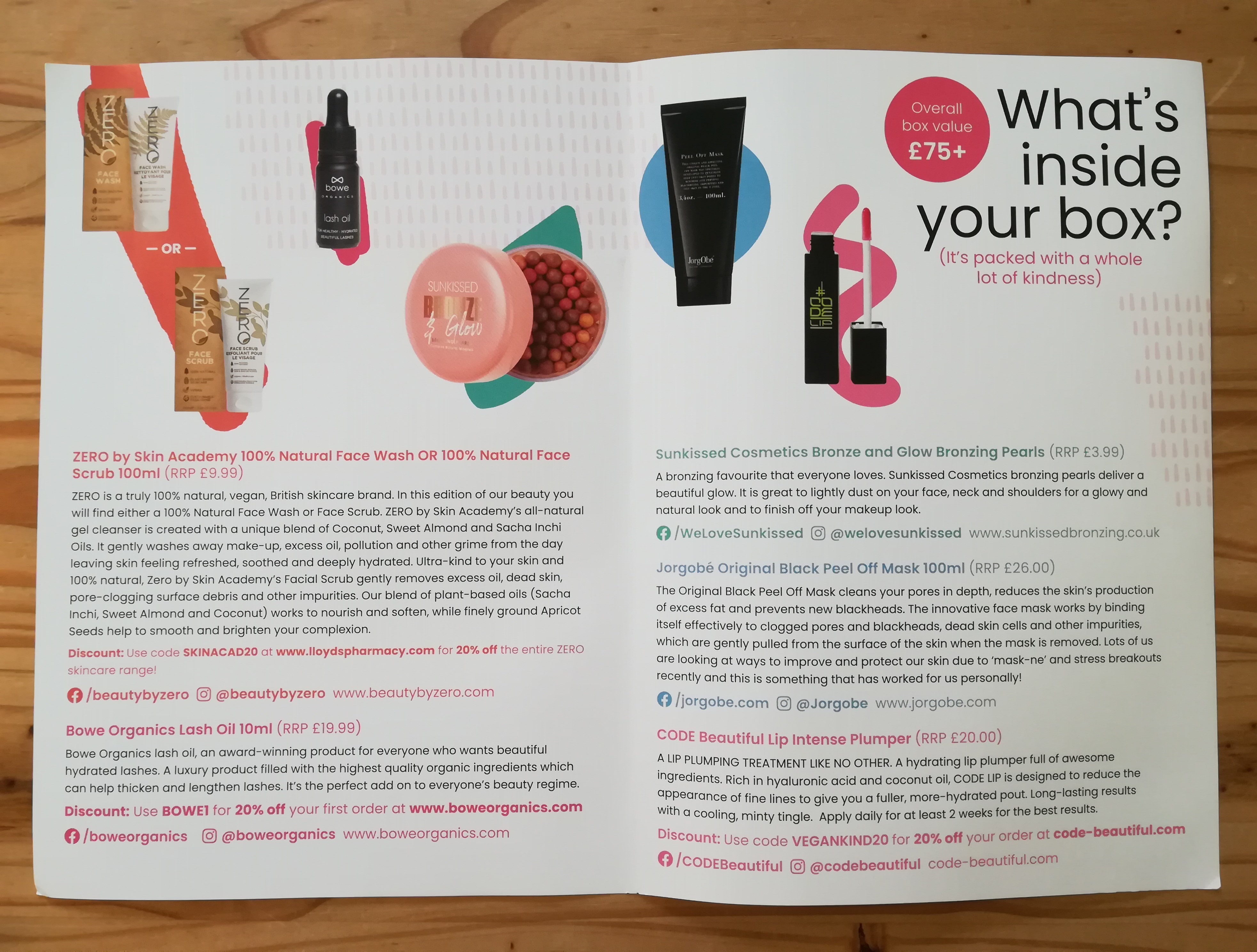 Details of each product are given in the What's Inside Your Box sheet.
The October and November box includes a sweet beauty tip from Becca Peacock, creator of the blog beccabynature.  She recommends exfoliating lips with a 1:1 mix of agave nectar and coconut sugar as prep for lipstick or gloss.
As usual, £100 from this edition of the Beauty Box goes toward Animal Free Research UK, the UK's leading non-animal medical research charity which funds and promotes the development of techniques and procedures to replace the use of animals in biomedical research.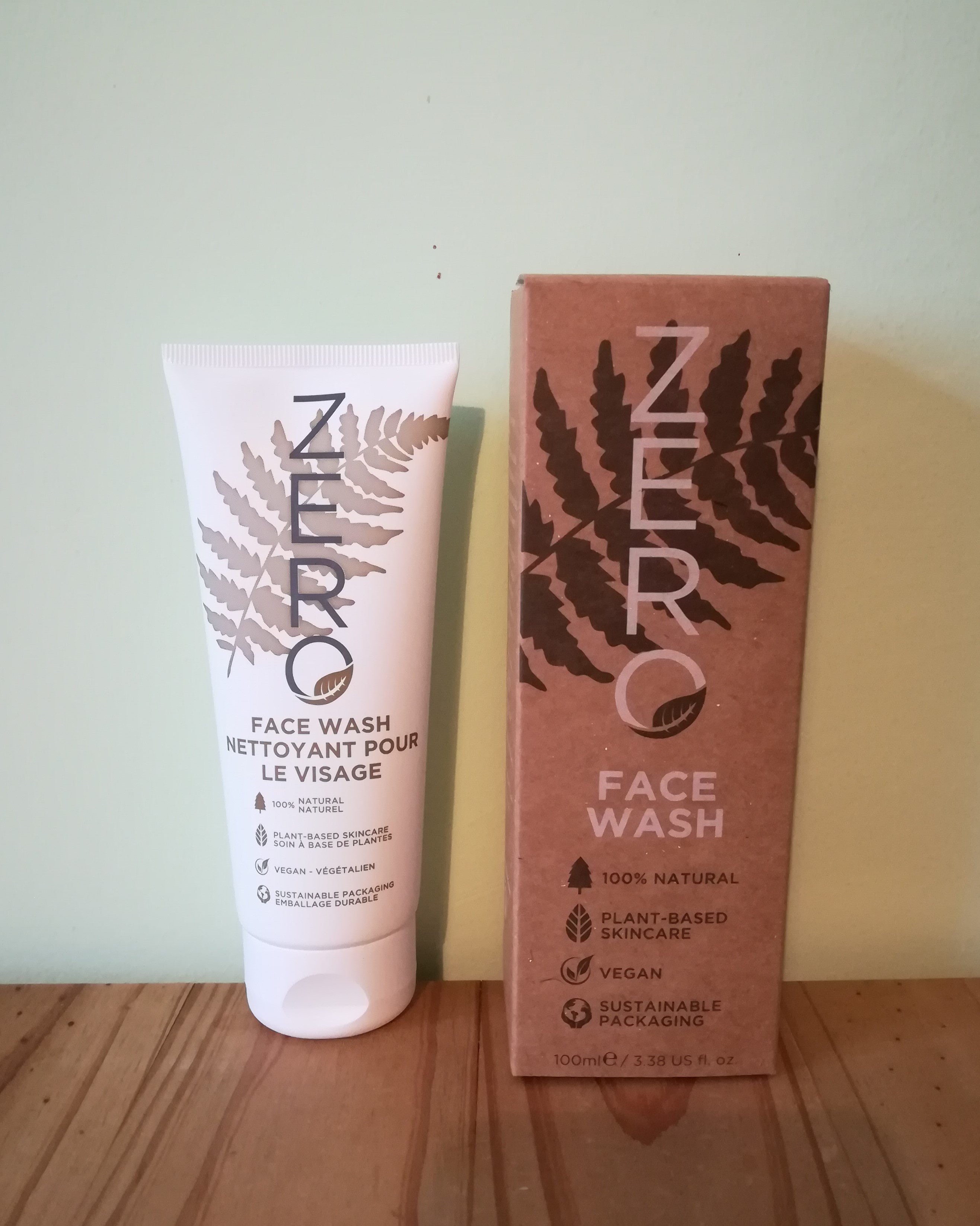 Each box contains either a ZERO by Skin Academy 100% Natural Face Wash or 100% Natural Face Scrub 100ml (£9.99).  I received the gel cleanser face wash which is enriched with sacha inchi and coconut oils.  I have no complaints about this face wash, with daily use it has been gentle on my skin and has a pleasantly light and sweet fragrance.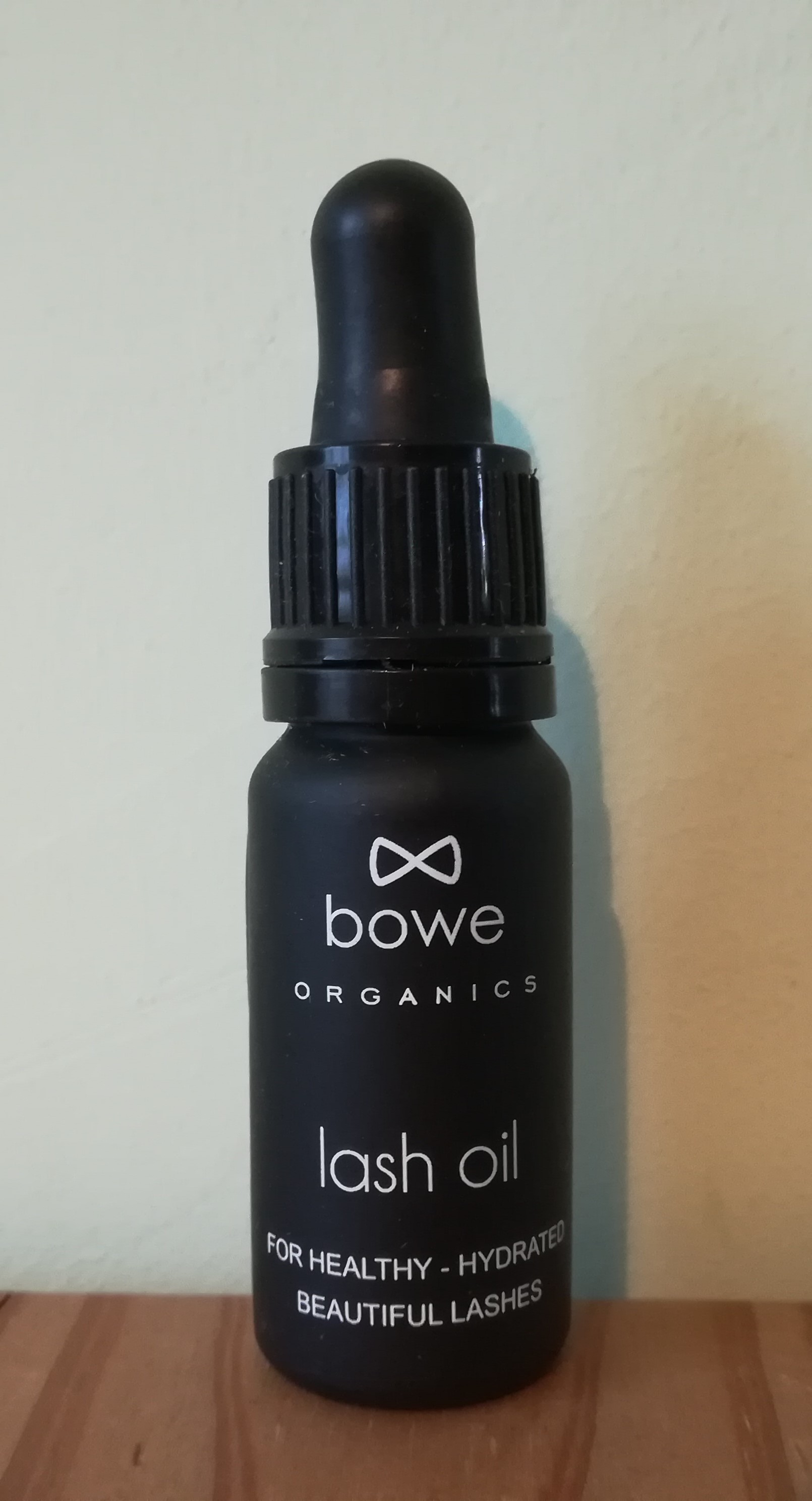 Bowe Organics Lash Oil 10Ml (RRP £19.99) is intended to help thicken and lengthen lashes.  I'm not sure this product has measurably changed my lashes, but a small drop of oil each evening feels like a luxurious treatment and I think it has helped to hydrate my lashes.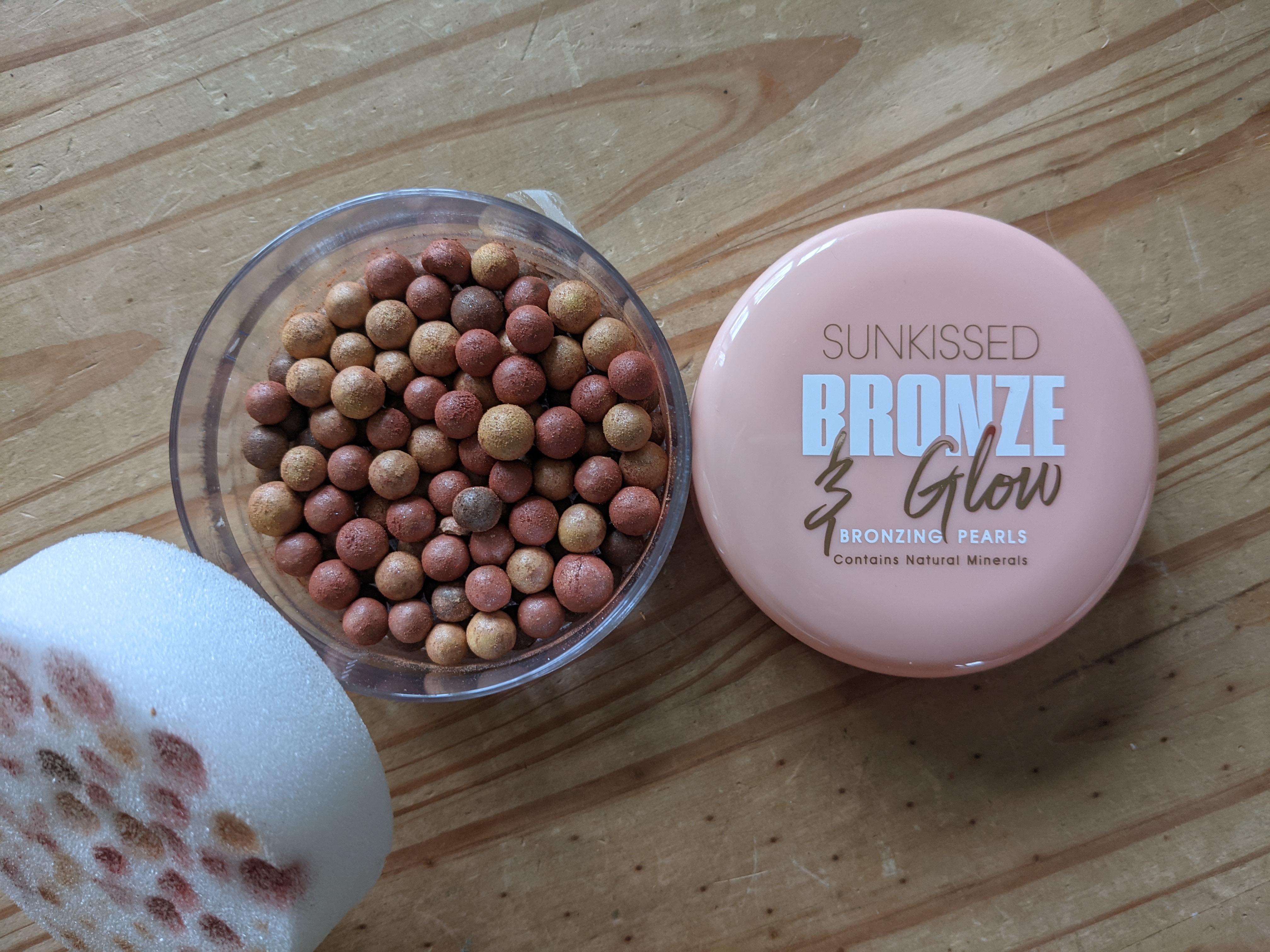 Sunkissed Cosmetics Bronze and Glow Bronzing Pearls (RRP £3.99) provide a lovely shimmery glow to your skin.  This packaging is visually interesting, if a bit bulky, with a thick sponge preventing the pearls from shattering in transport.  It's a fun and unique approach to bronzer, for sure.
Jorgobe Original Black Peel Off Mask 100ml (RRP £26.00) is developed to minimize and prevent blackheads, impurities and oily skin in the T-zone.  The mask takes about 25-30 minutes to dry before removal and is intended for use once or twice a week.  Who doesn't love using a peel off mask?!  There is something strangely satisfying about the whole process, including checking out all the junk that comes out of your pores. I had a blemish on my chin which was slightly irritated immediately after use, but otherwise this mask has left my skin feeling clear and soft.  A fun and effective product!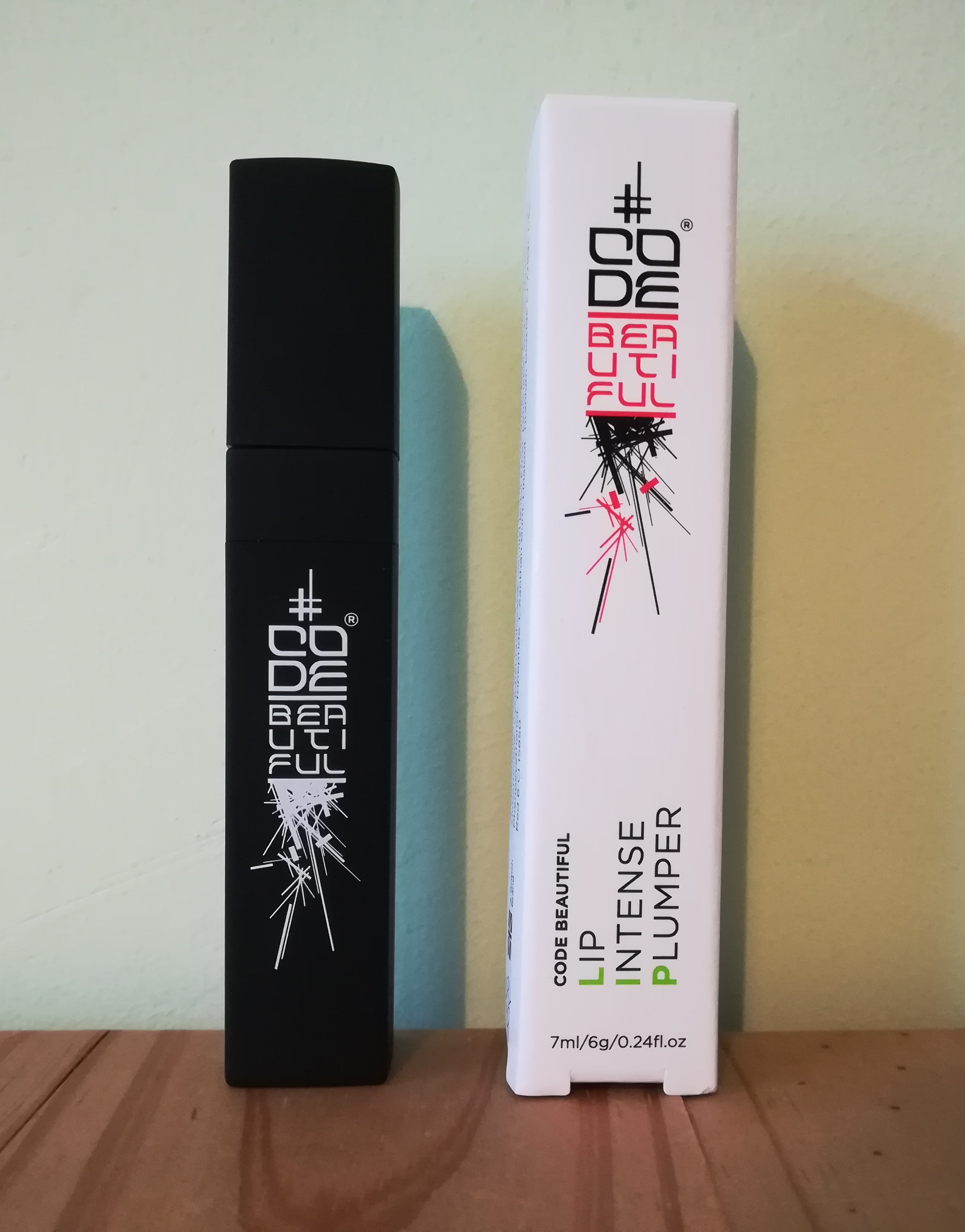 CODE Beautiful Lip Intense Plumper (RRP £20.00) uses hyaluronic acid and coconut oil to create more hydrated and full lips with regular use.  I really enjoy the minty scent and cool tingle, as well as the subtle 'nude rose' colour.  This is a relatively expensive product, so worth using the discount code available to The Vegan Kind box subscribers.
With products retailing at over £75, the October/November The Vegan Kind beauty box is a great value.  I appreciated the touch of luxury with the inclusion of some slightly pricier products.  I will personally get the most use out of the face was and peel off mask, but everything in this box is worth while depending on your beauty routine.
What do you think of this month's The Vegan Kind Beauty Box?
Visit The VeganKind Beauty Box to subscribe or find out more!