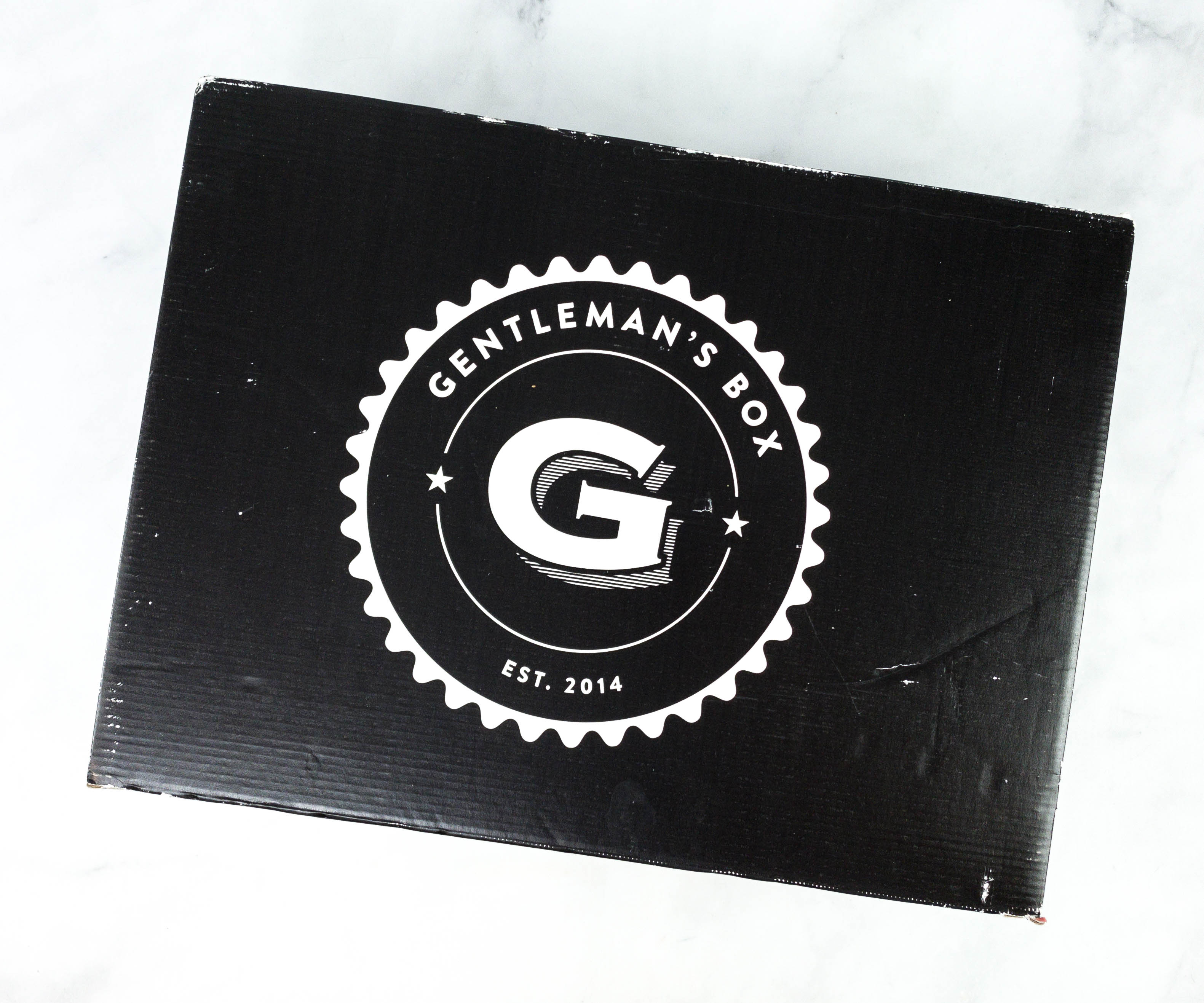 The Gentleman's Box Premium Box is a quarterly luxury subscription for men. For $119 every quarter, they curate premium lifestyle and fashion goods that fits the current season and a unique theme. Boxes may also include electronics, home & lifestyle products, and premium leather goods. The promised retail value of each box is at least $200. If you join when the current edition is sold out, you will start with an Editor's Box that contains previous Premium Box items. Also available is The Gentleman's Box Classic subscription, which ships monthly for $29.
DEAL: Save 20% on your first Premium Box! Just use the coupon code HELLO20.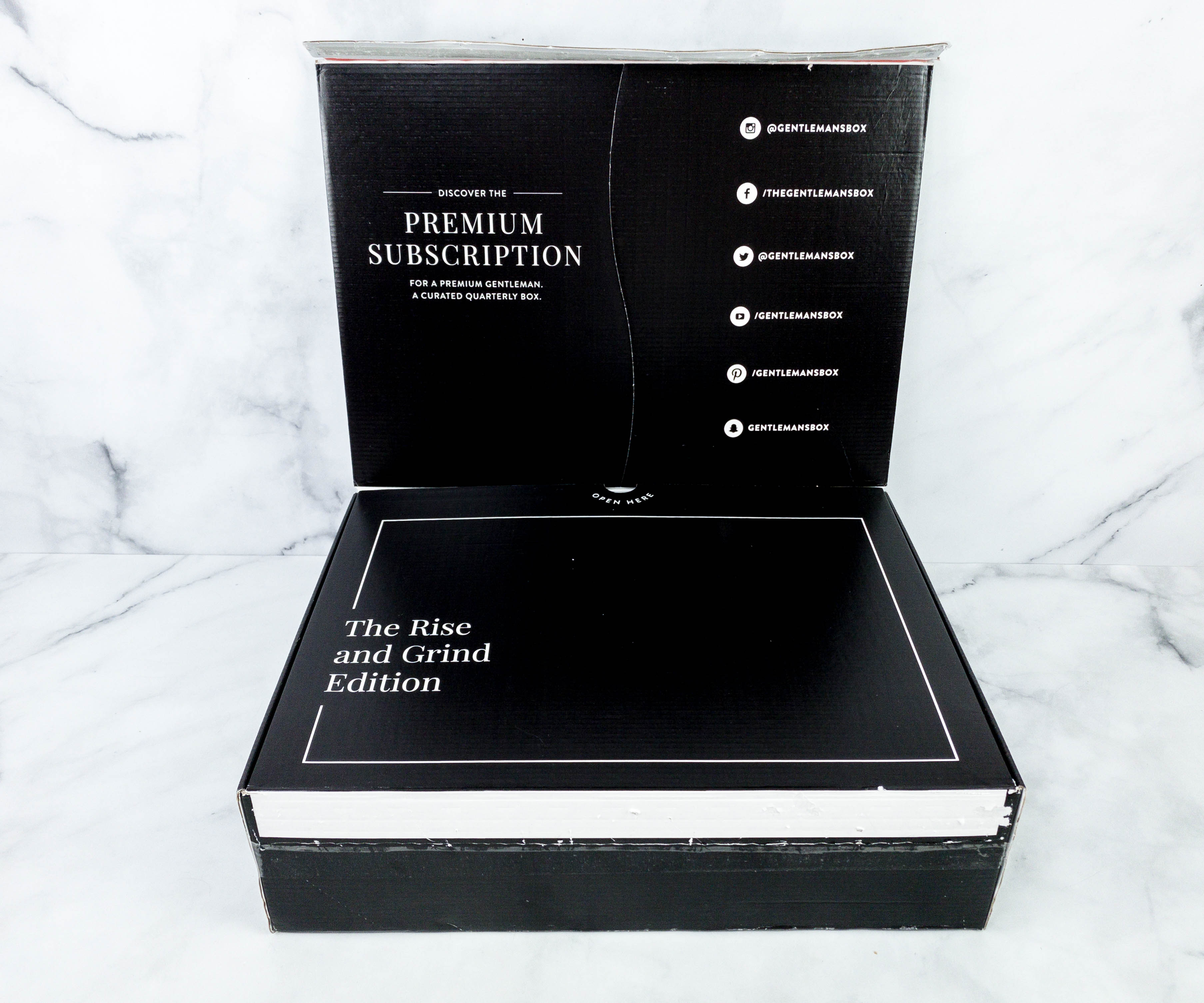 This box is The Rise and Grind Edition!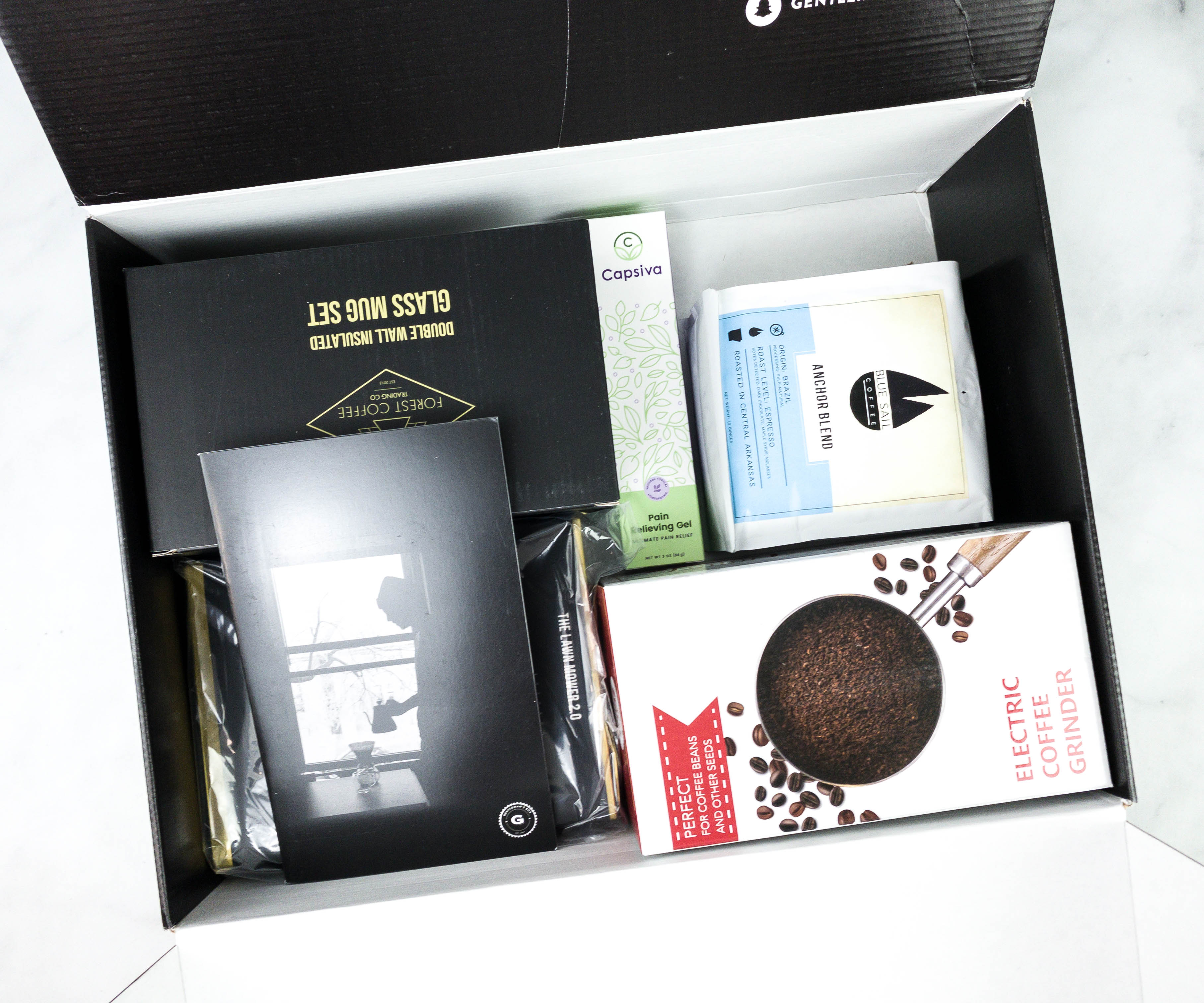 All the items are neatly stacked inside, and most of them arrived in their original packaging.
There are also promotional cards included in this quarter's box.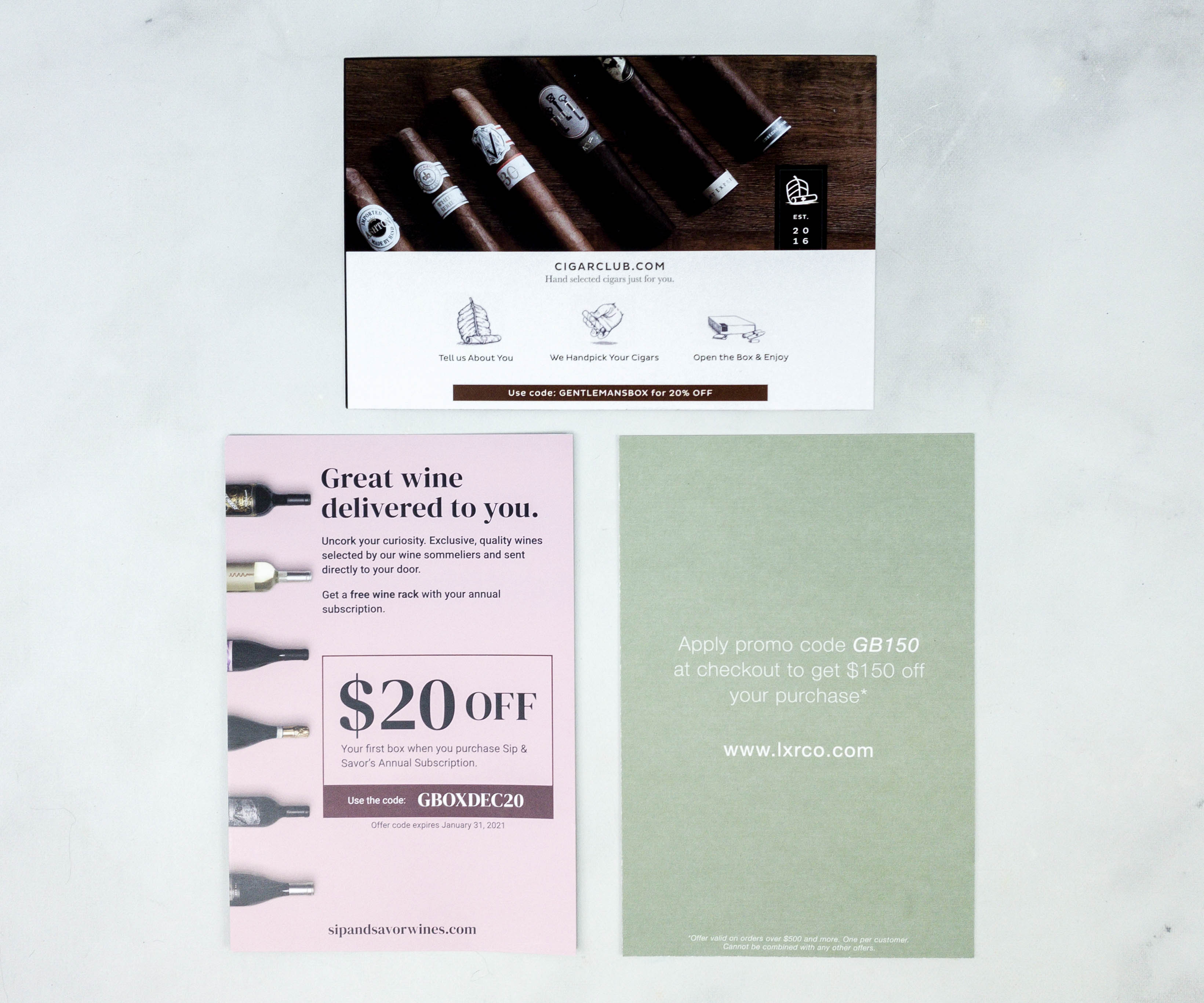 The cards have coupon codes at the back that you can use for purchases on Cigar Club, Sip and Savor Wines, and LXR and Co., respectively.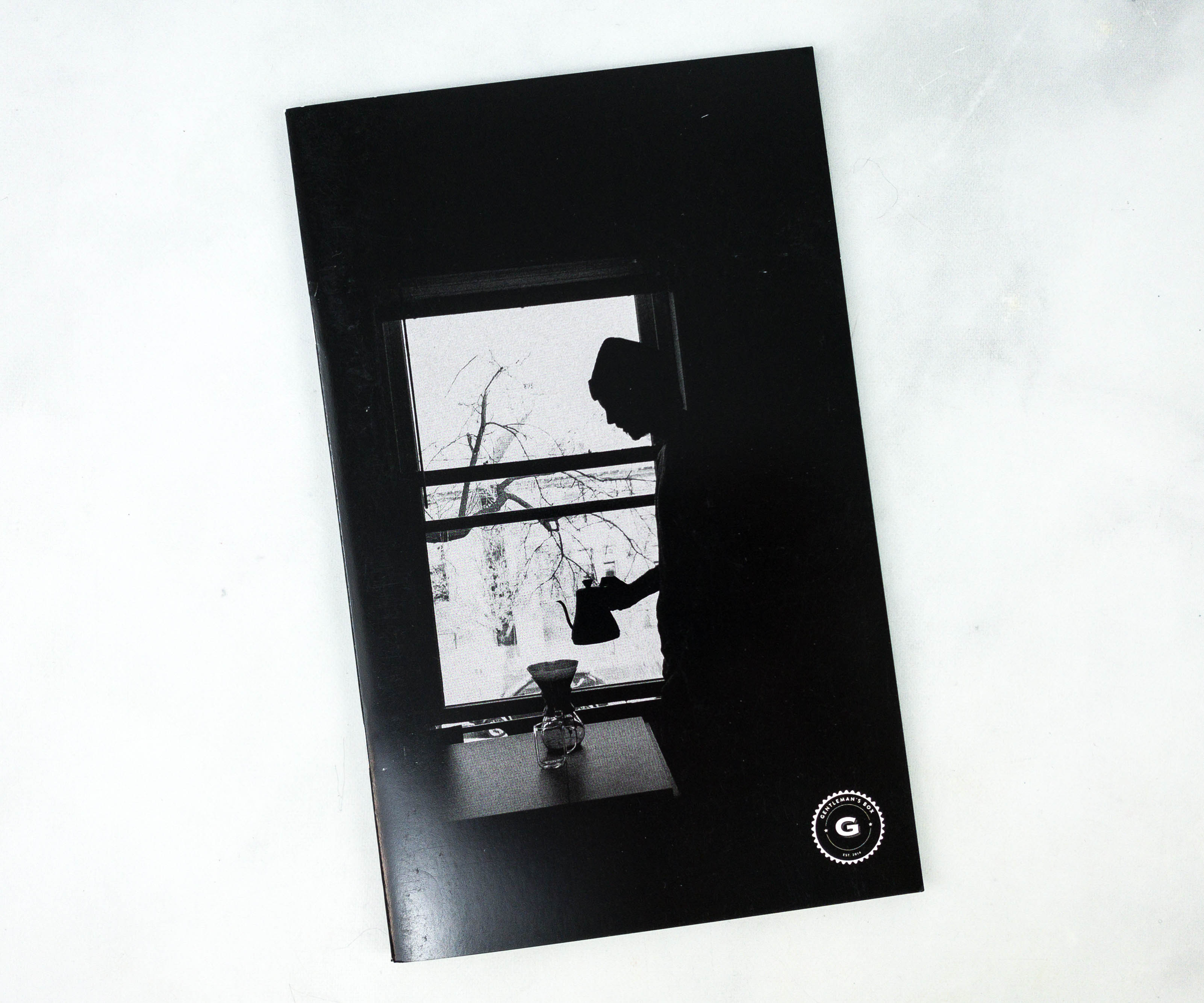 Here's the booklet that features photos and short descriptions of the items in this curation.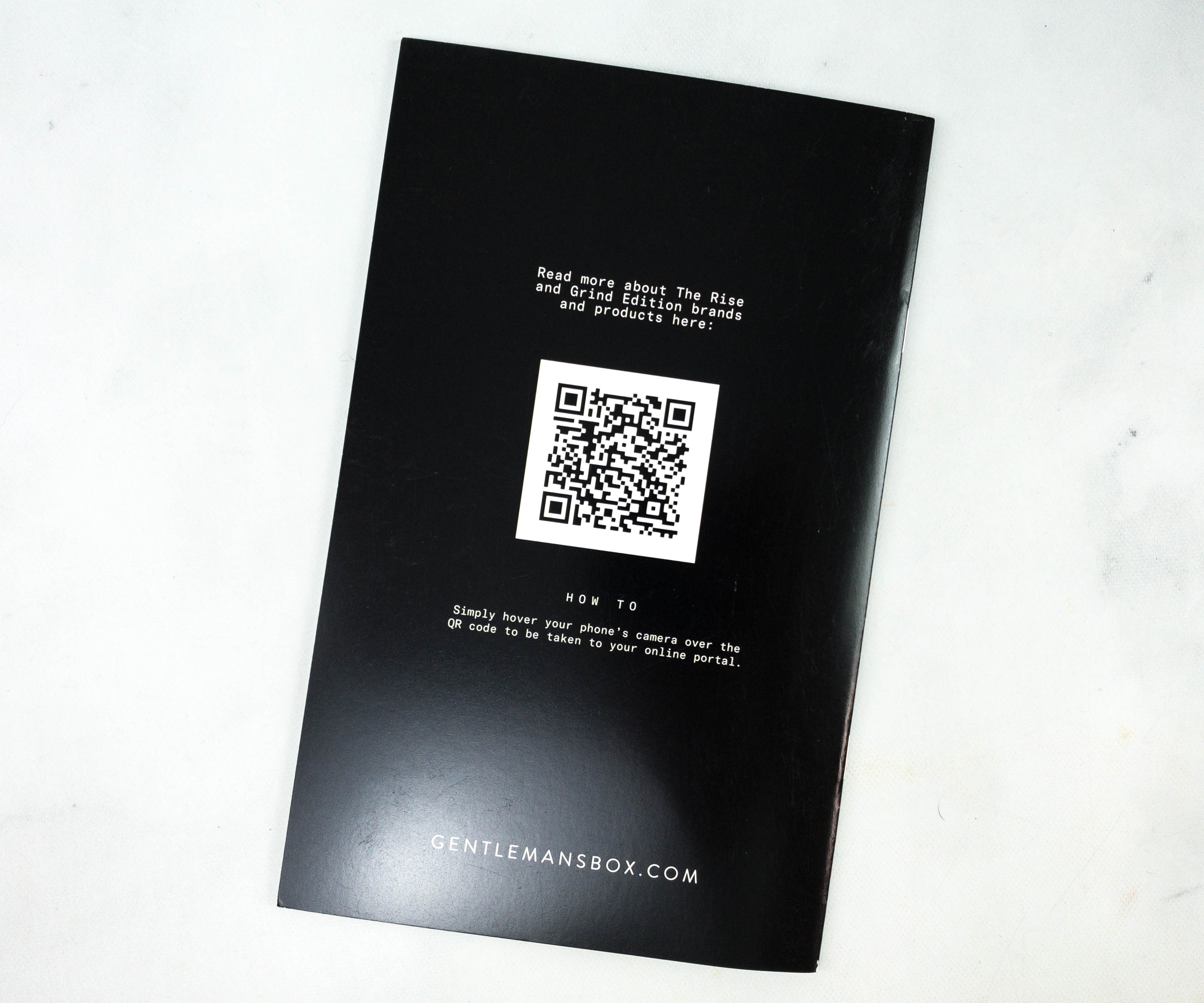 At the back is a QR code that will take you to the online portal where you can read more information.
Everything in my box!
Blue Sail Coffee Anchor Blend ($12.49) It's a coffee blend made of 85% Brazilian and 15% Sumatran coffee beans.  Bold and strong, this is definitely a great way to start my morning.
According to the packaging, this bag of beans was roasted in Central Arkansas.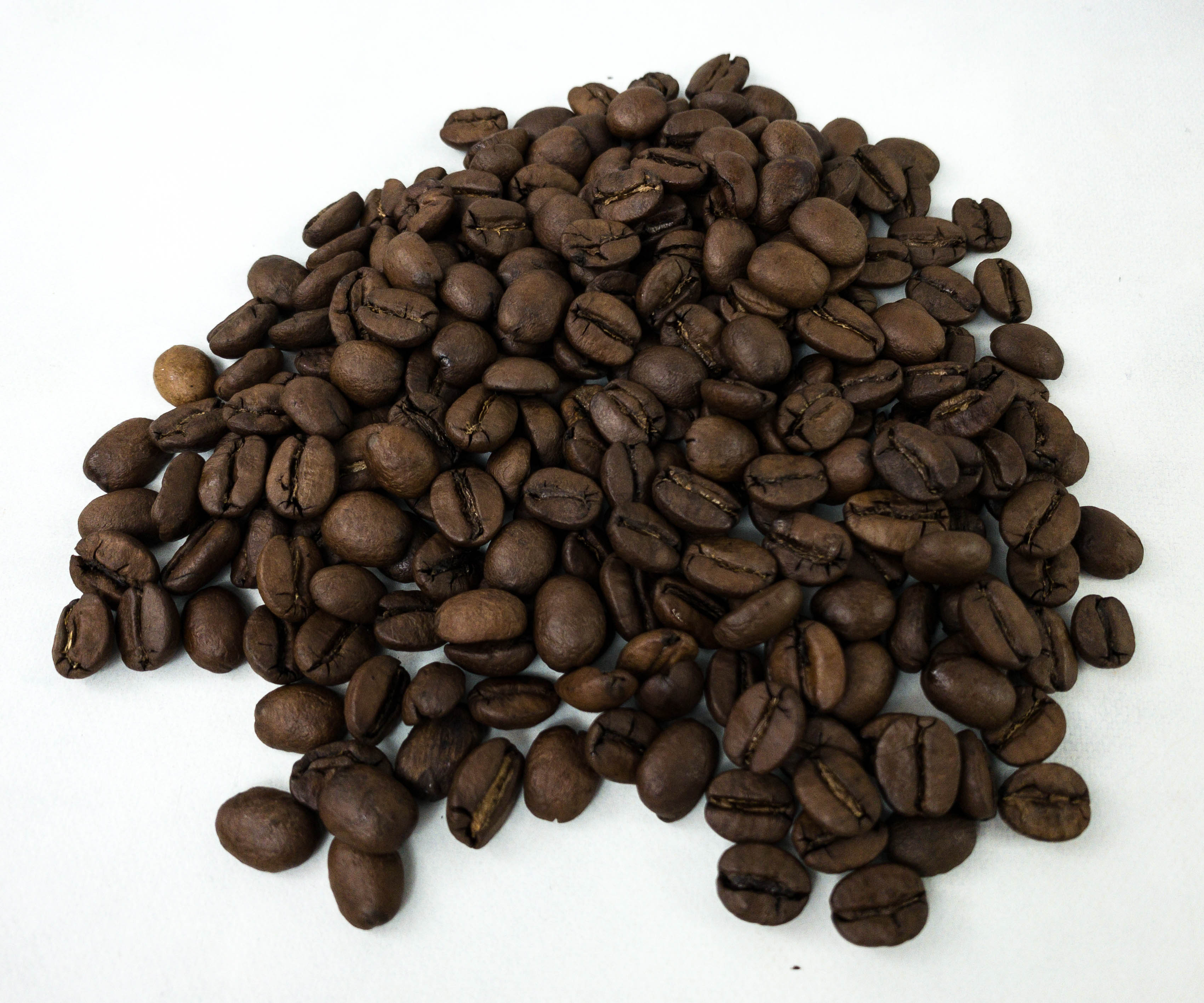 Here's a look at the well-roasted coffee beans! Their roast level is espresso, with tasting notes of dark chocolate, maple syrup, and molasses.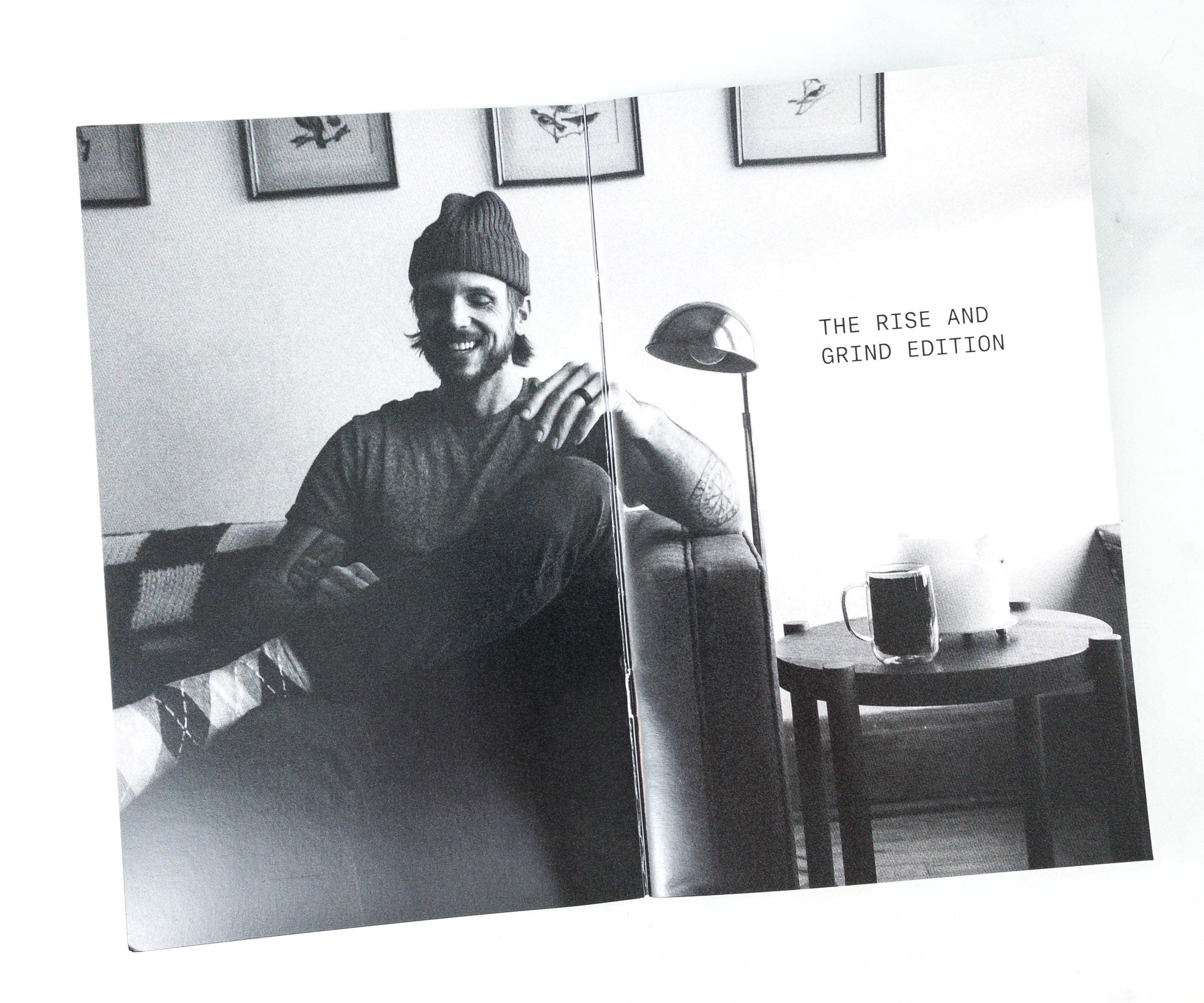 Forest Coffee Trading Co Double Wall Insulated Glass Mug Set (similar item, $24.95) To accompany me and my morning coffee is this insulated glass mug set!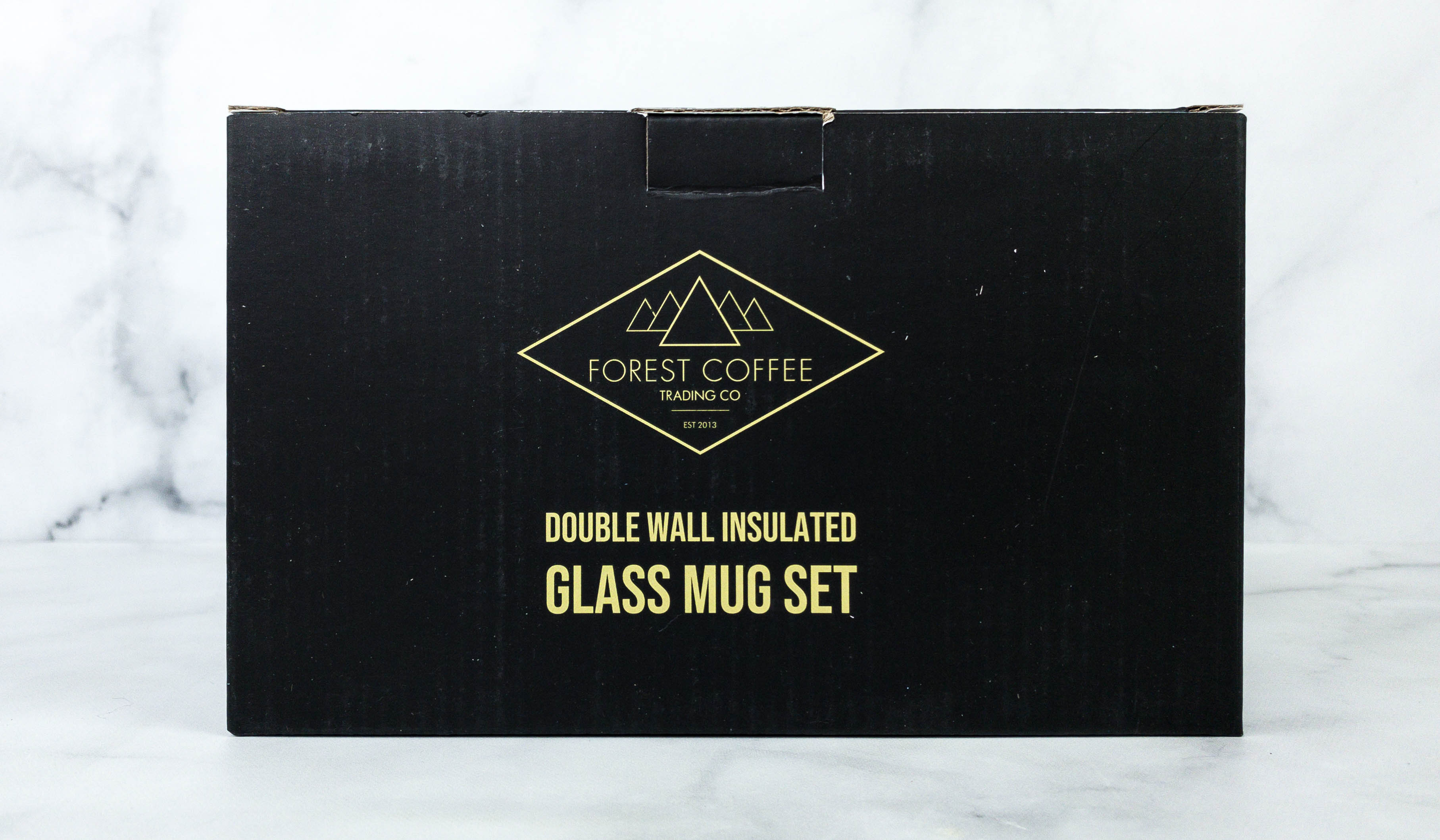 It came in its own box to keep it protected from scratches and other kinds of damage. The mug is double wall insulated to keep my drink warm and the outside surface in a manageable temperature.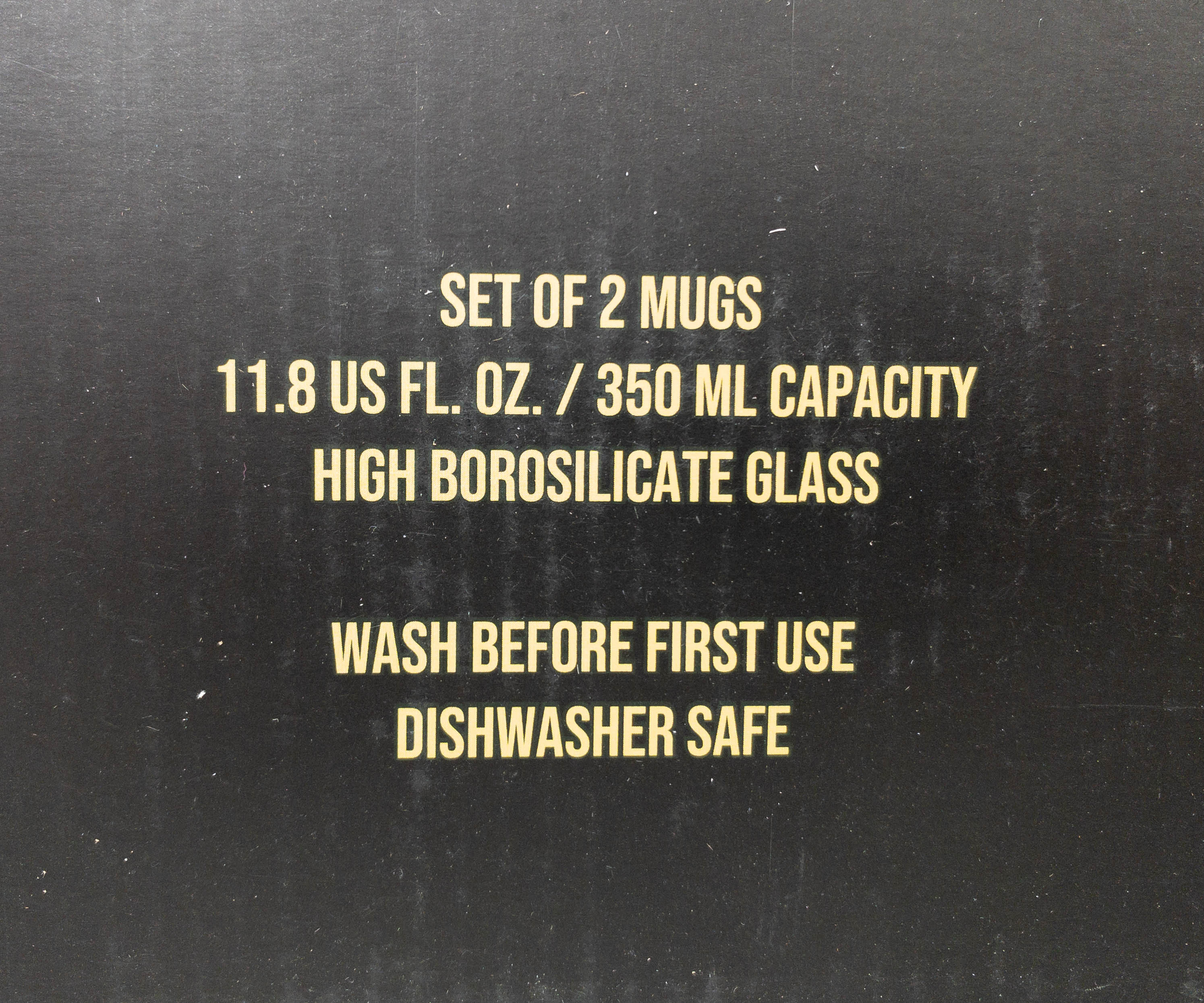 The box includes 2 mugs that can accommodate 350ml of liquid each. They are also dishwasher safe.
These mugs look simple yet very elegant.
I really love how they look and the double insulated wall even added more character to these pieces.
Sous Shop Electric Coffee Grinder (similar item $15.99). Here's another essential item for coffee lovers, a coffee grinder!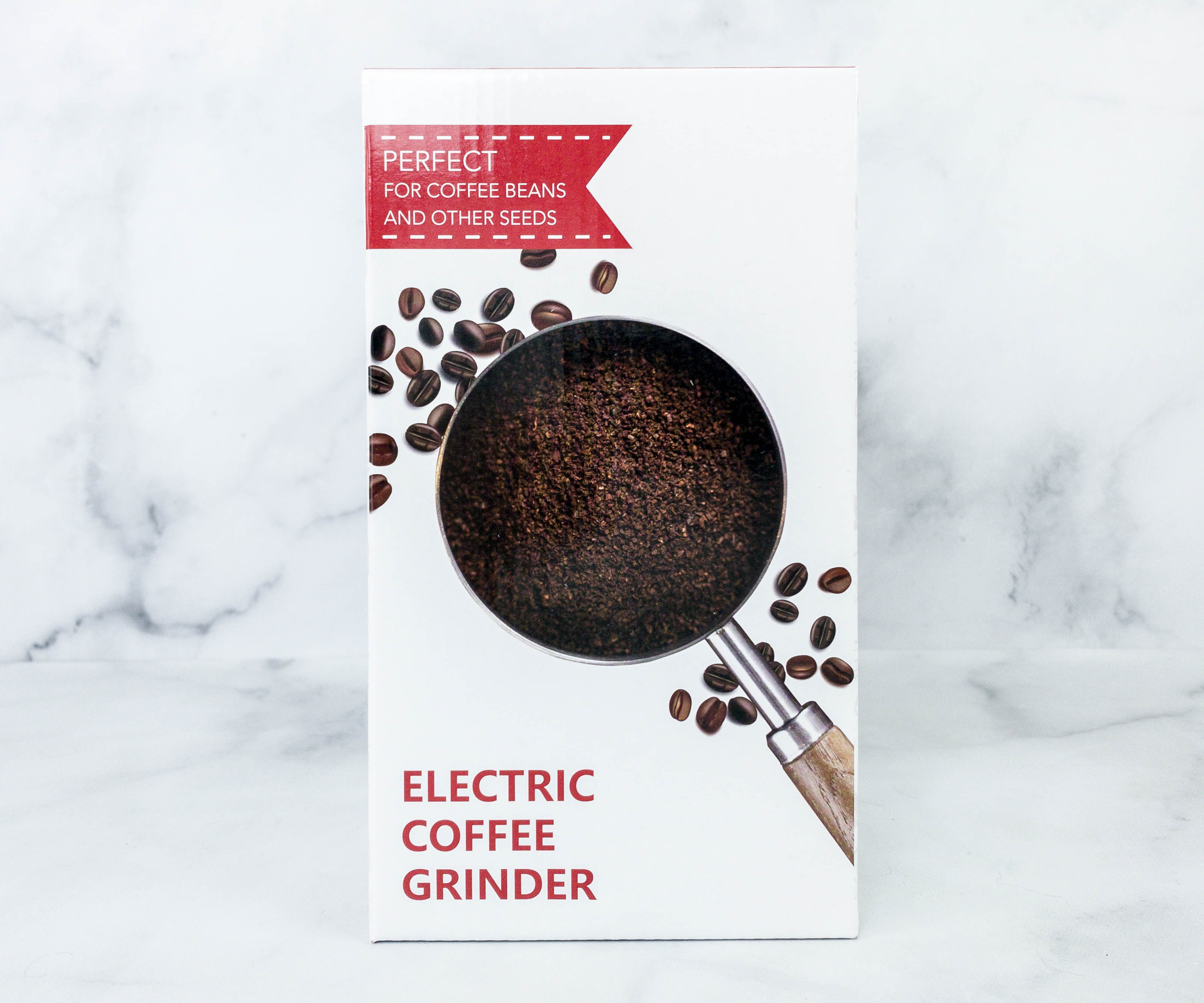 Aside from coffee beans, this tool can also be used to grind other seeds.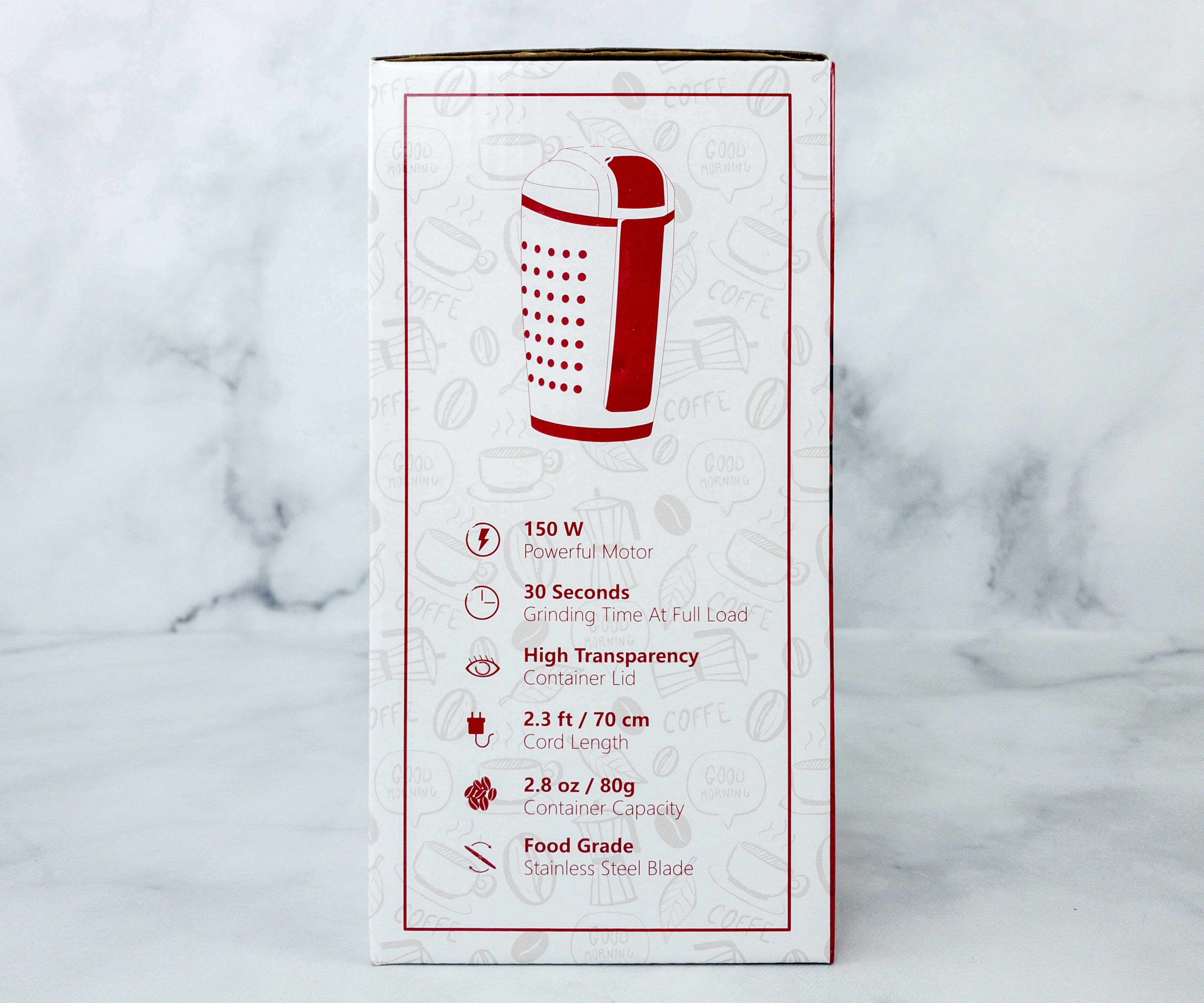 The box lists all the product's features. According to it, the 150W grinder takes 30 seconds of grinding time at full load. It also comes with a 2.3 ft cord and it can accommodate beans or seeds up to 2.8 oz.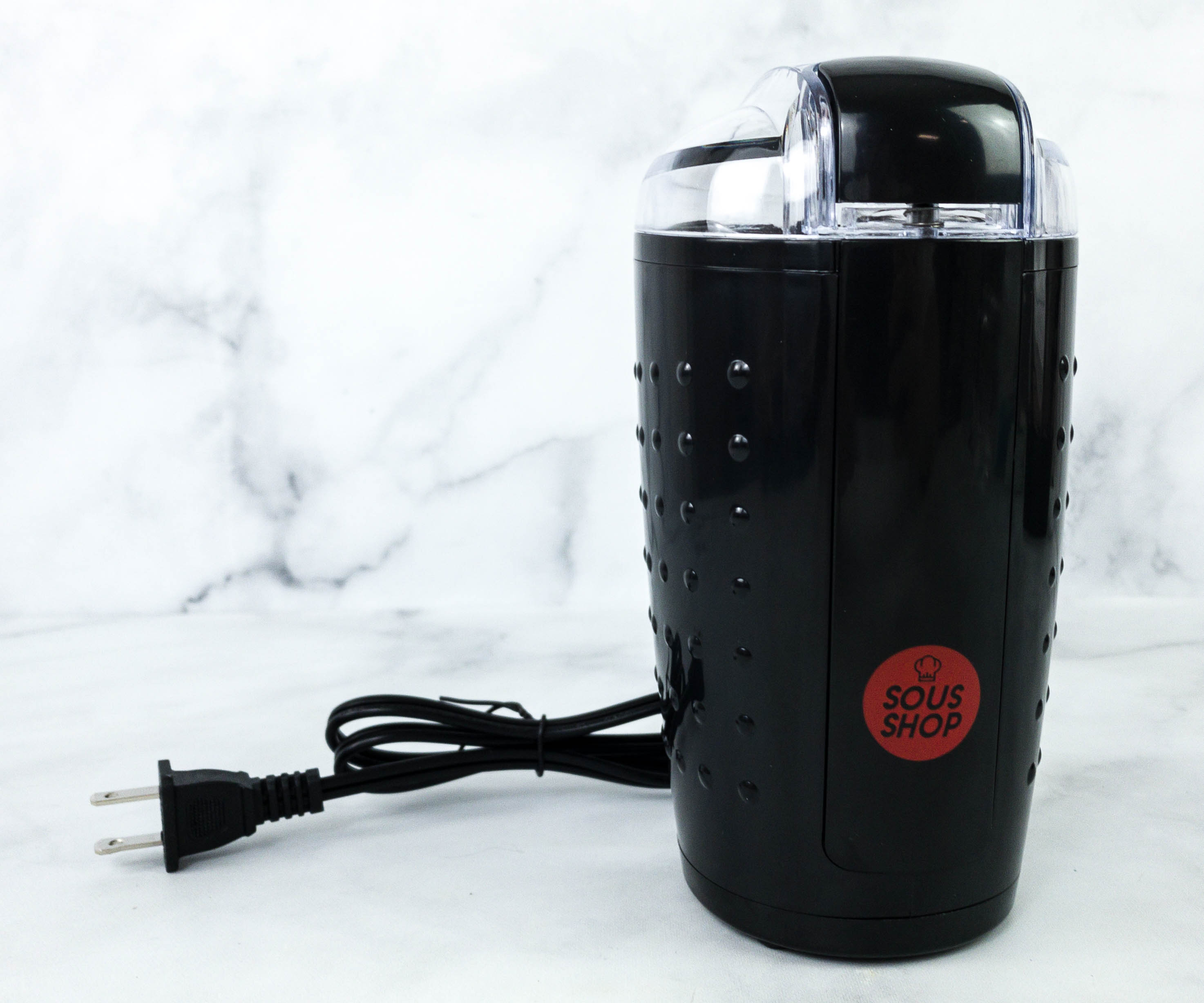 This grinder has a stylish compact design and the transparent container lid allows the user to monitor the beans or seeds inside.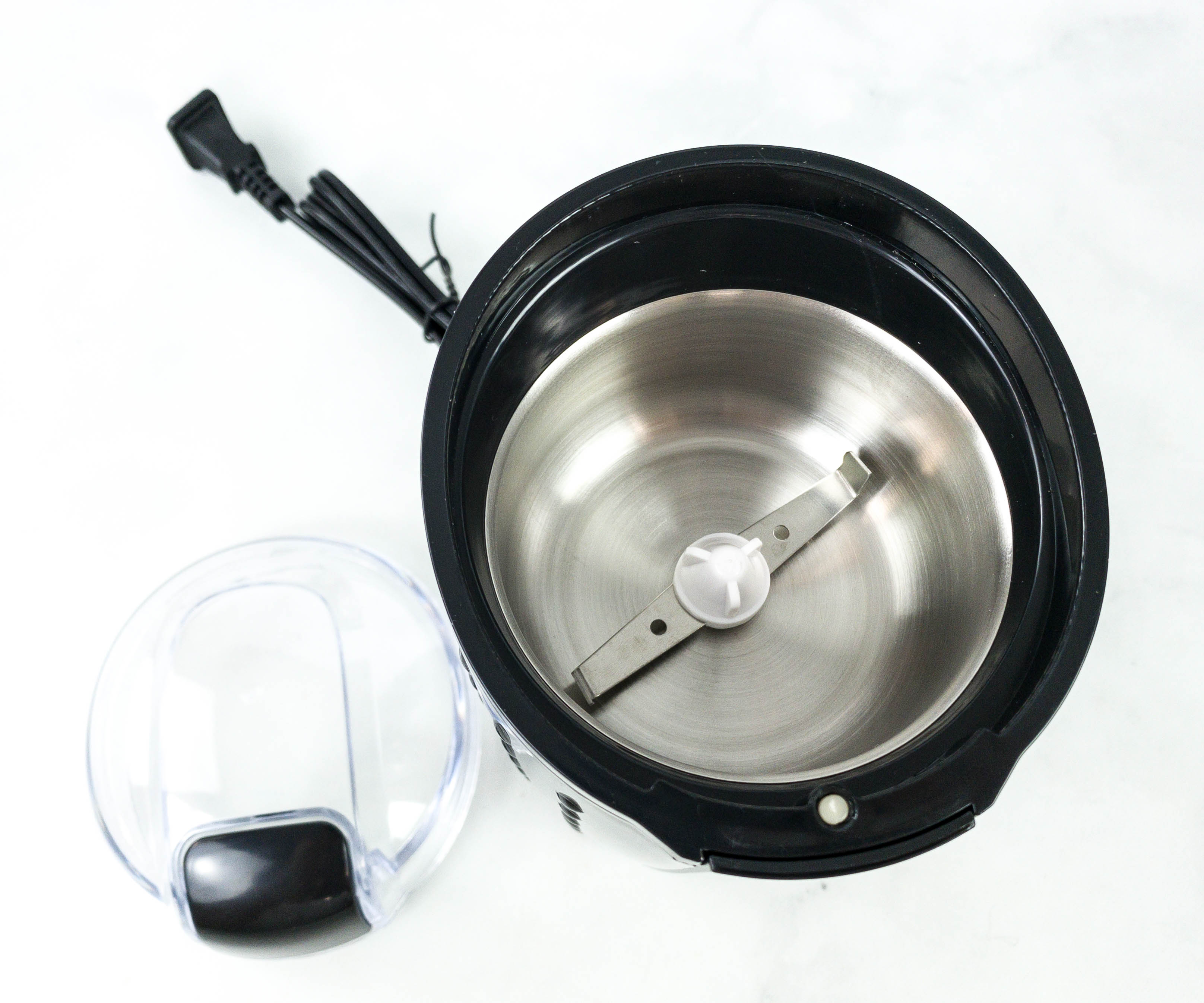 It also uses stainless steel blades that are easy to clean! This grinds nicely and was easy to use.
Capsiva Pain Relieving Gel ($19.99) This pain-relieving gel is made from capsaicin, an ingredient found in chili peppers, which blocks the body's pain signal at the source for fast relief.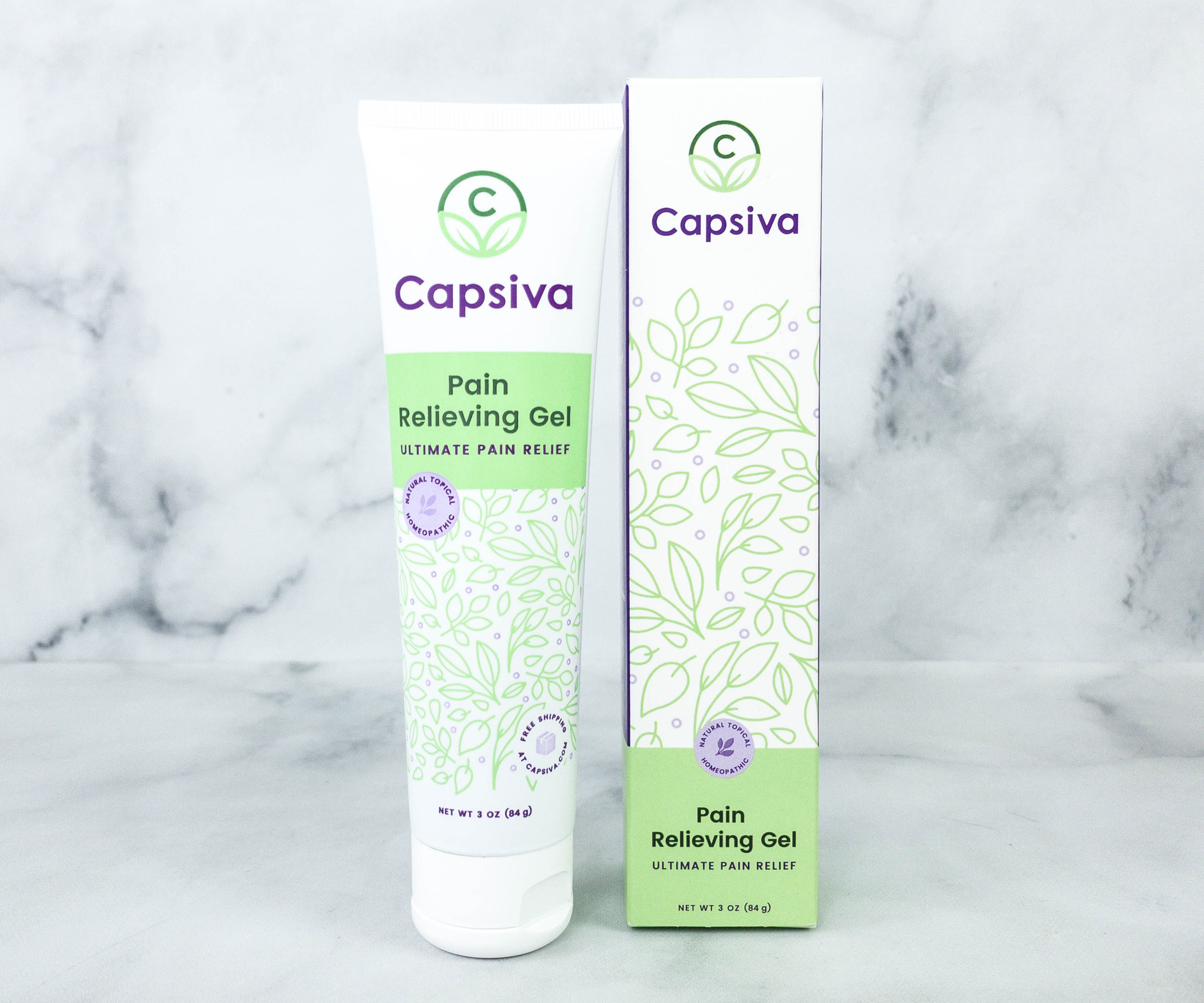 The gel comes in an easy-to-use squeeze bottle tube. Another thing to love about the formula is that it doesn't cause a burning sensation and it's non-steroidal as well.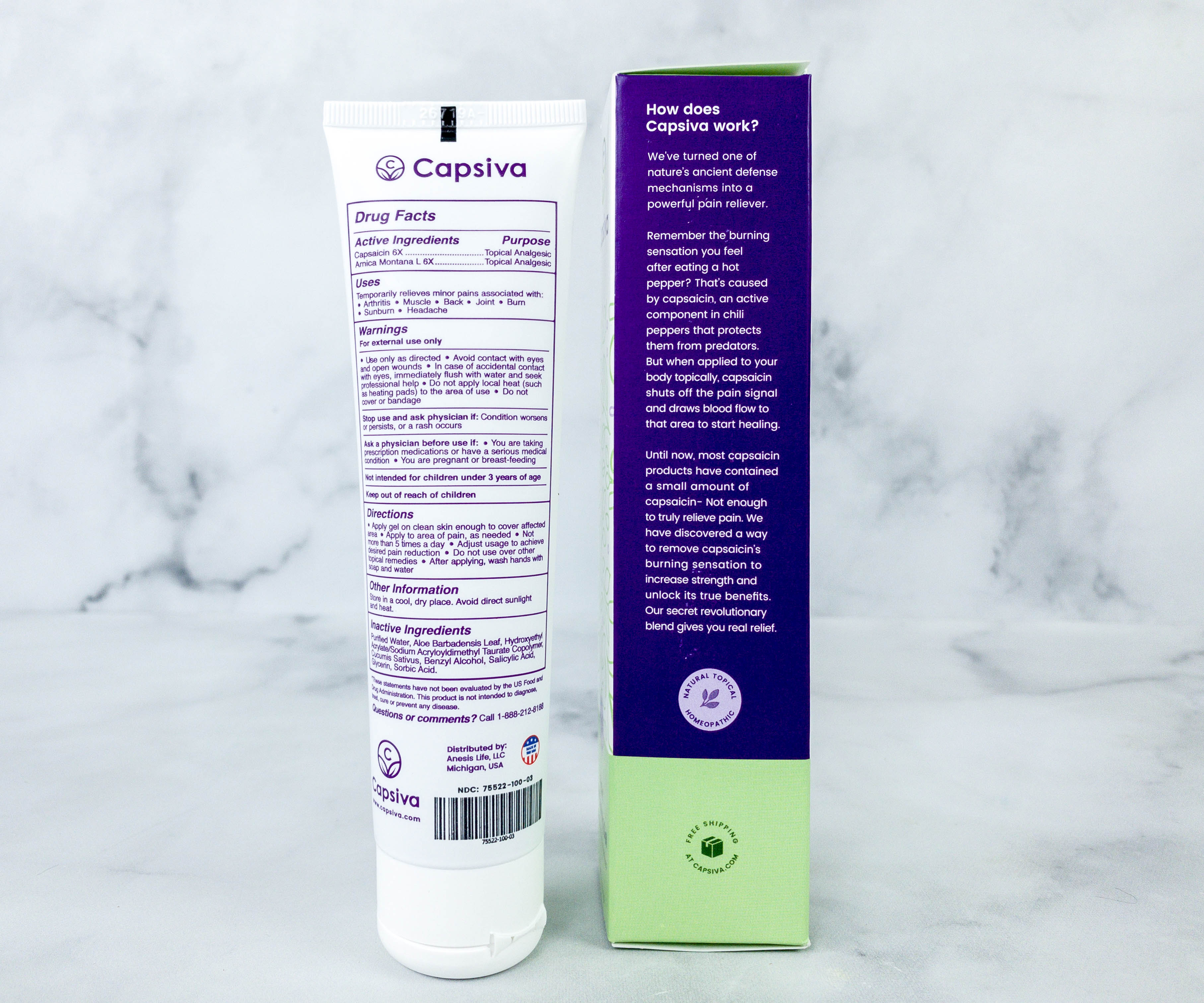 To use, just get an ample amount of the gel from the tube and apply topically on the desired area.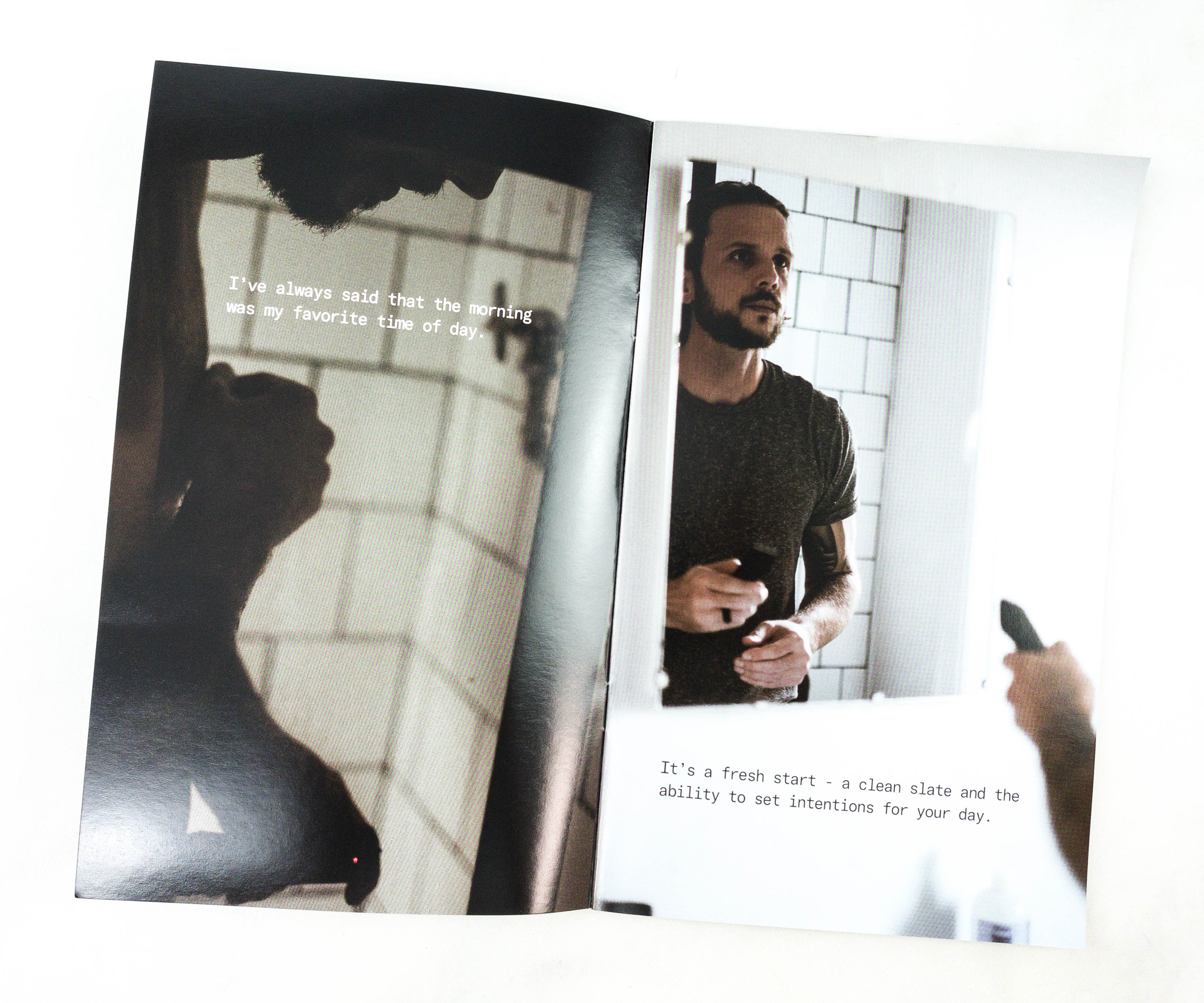 Manscaped The Lawn Mower 2.0 ($41). This shaving tool is made with SkinSafe technology to ensure that it would remove unwanted below-the-waist hair effortlessly without pulling, tugging. It's also designed to avoid nicks and cuts!
This is the older version – Manscaped now have the 3.0 version available for $79.99.  You can get the 2.0 along with 3 oz of Crop Preserver at Target for $49.99. The Crop Preserver is $8.99, so we value this item at $41.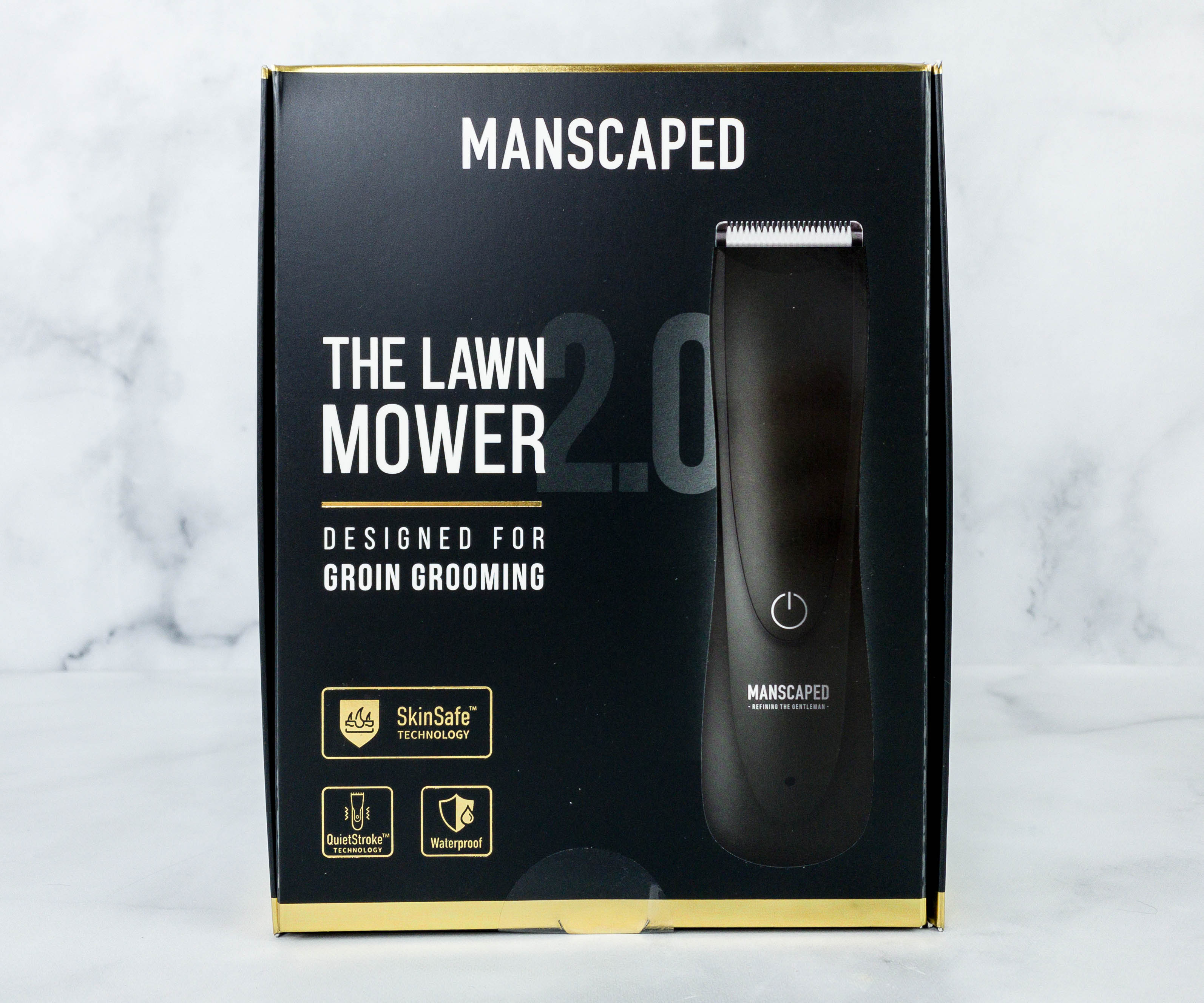 It's ideal for groin grooming but it can also be used on most parts of the body.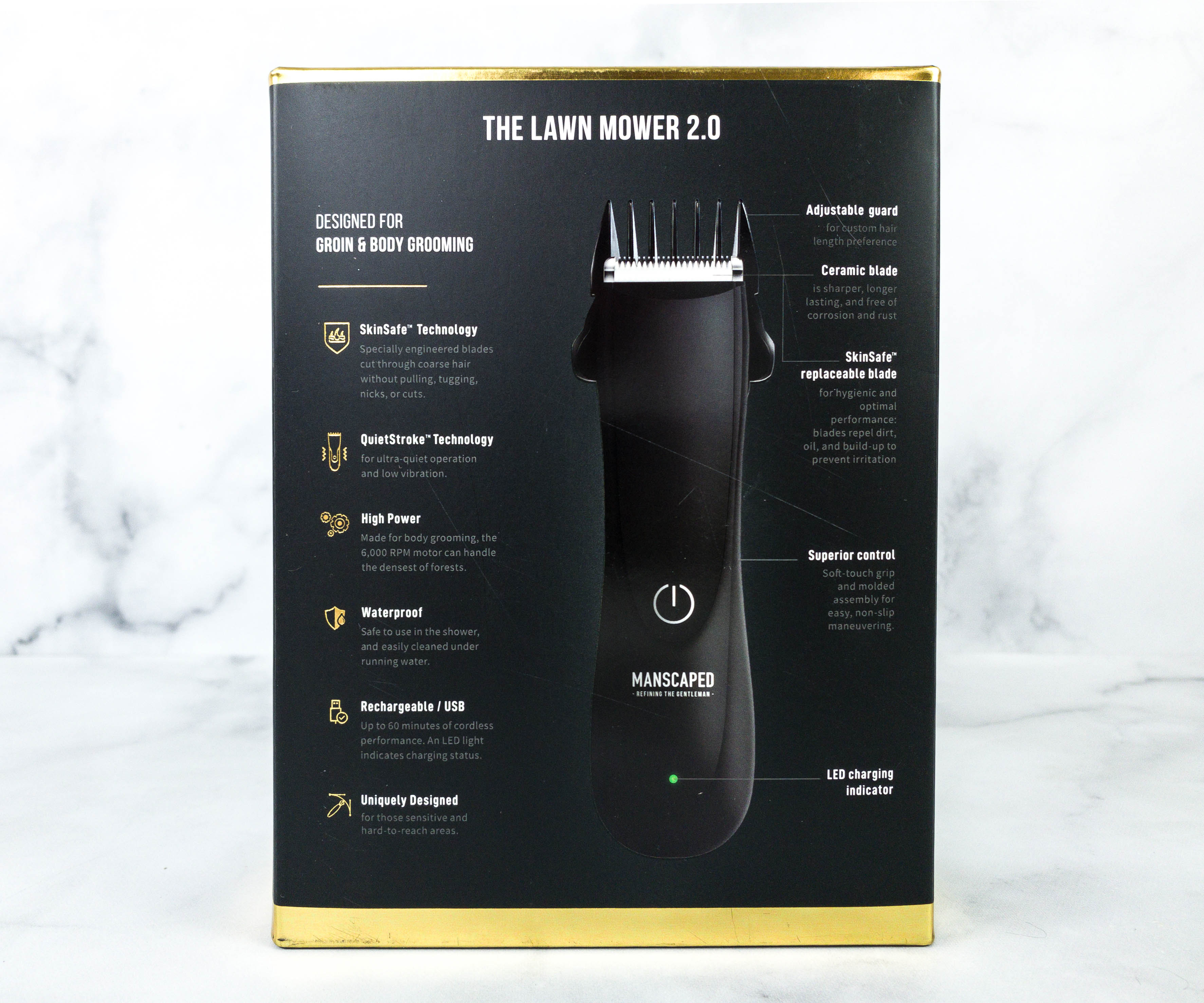 The box illustrates its parts and its functions! Another interesting feature of this tool is that it operates without a loud sound and with only low vibration. It's even waterproof so you can use it in the shower and cleaning it is also a breeze.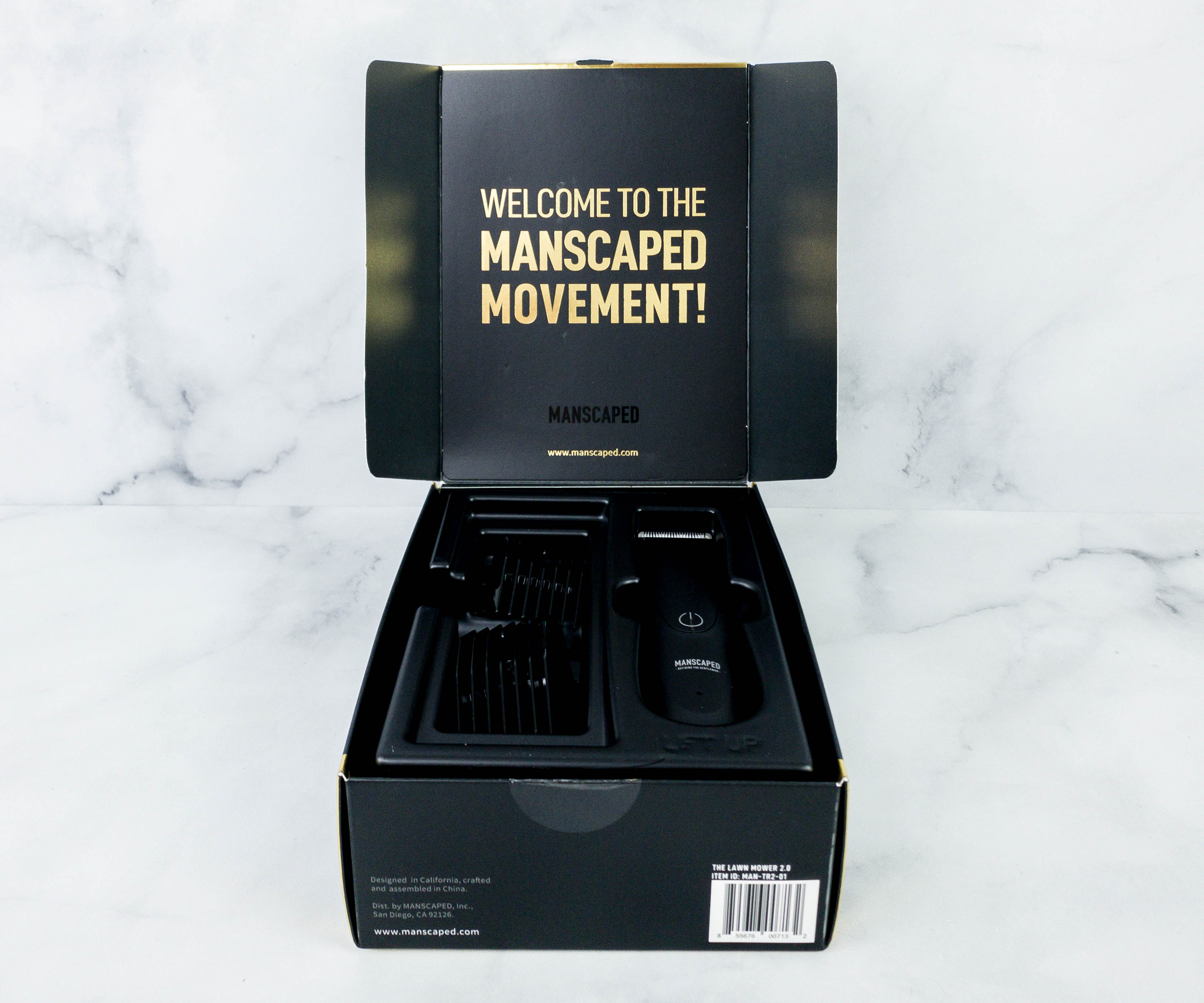 The parts were cradled in a custom case.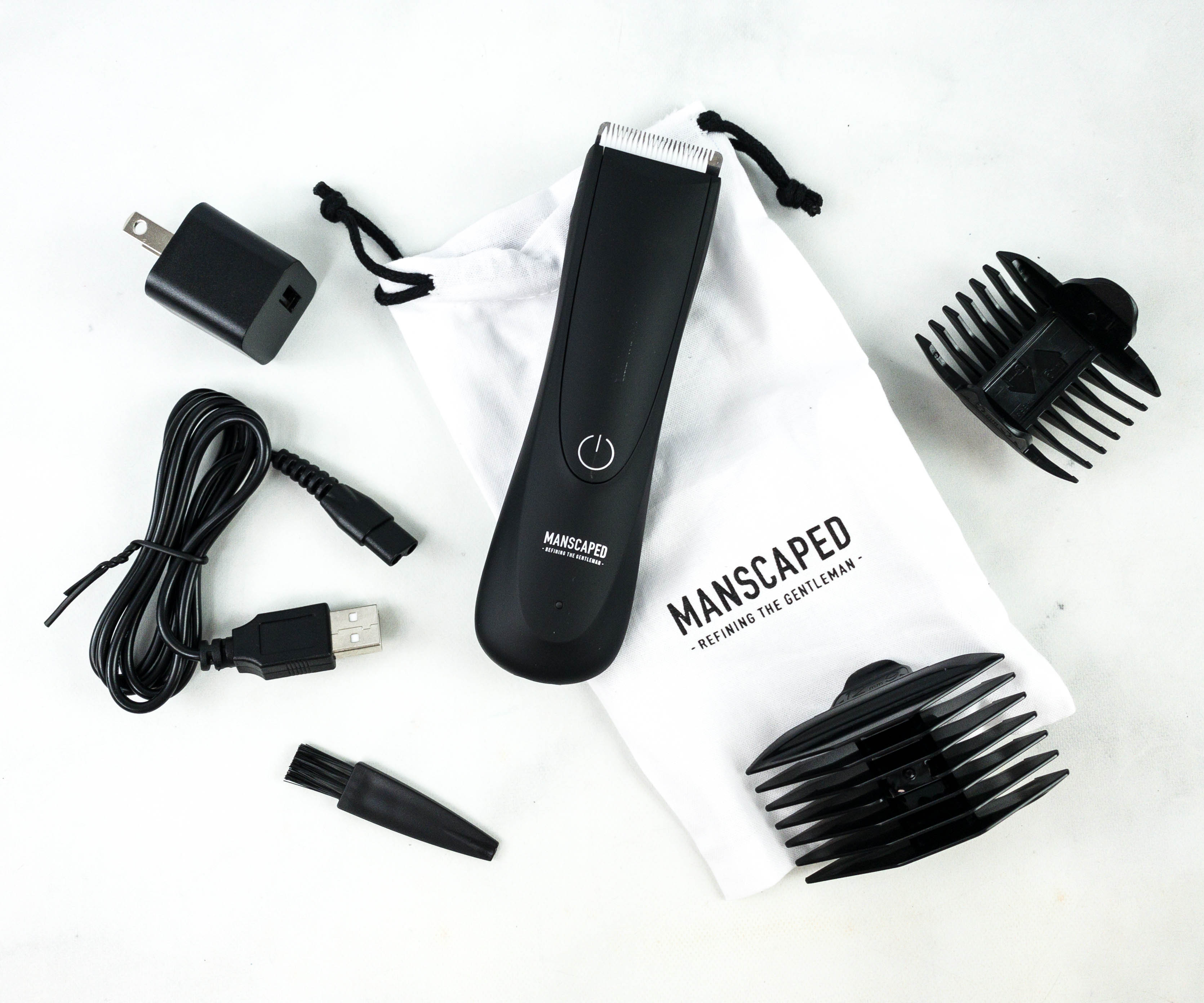 The shaving tool is rechargeable so it also comes with its own cord and charger. Also included in the kit are ceramic blades and an adjustable guard.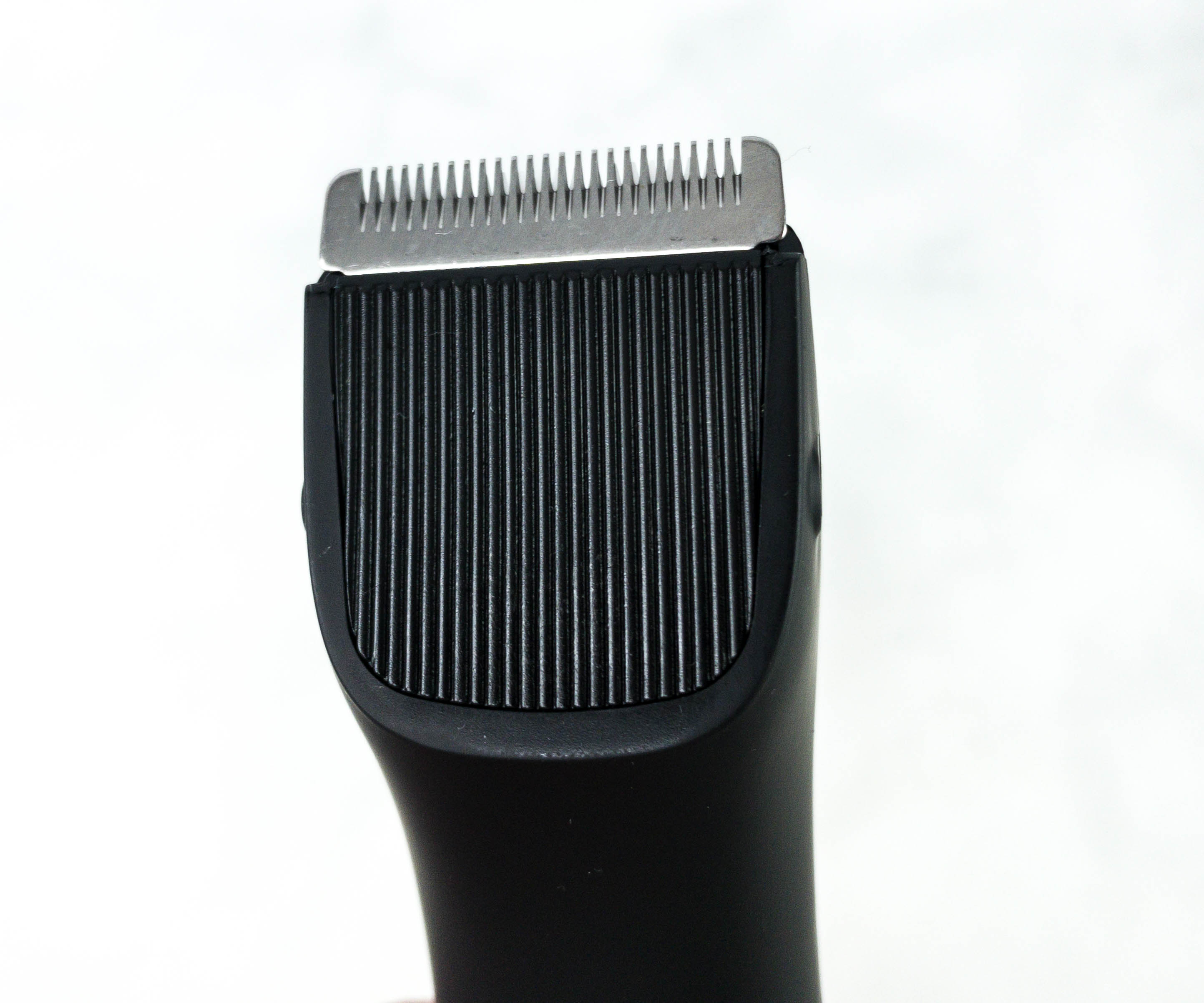 I can even choose which attachment to put on its head according to my length preference.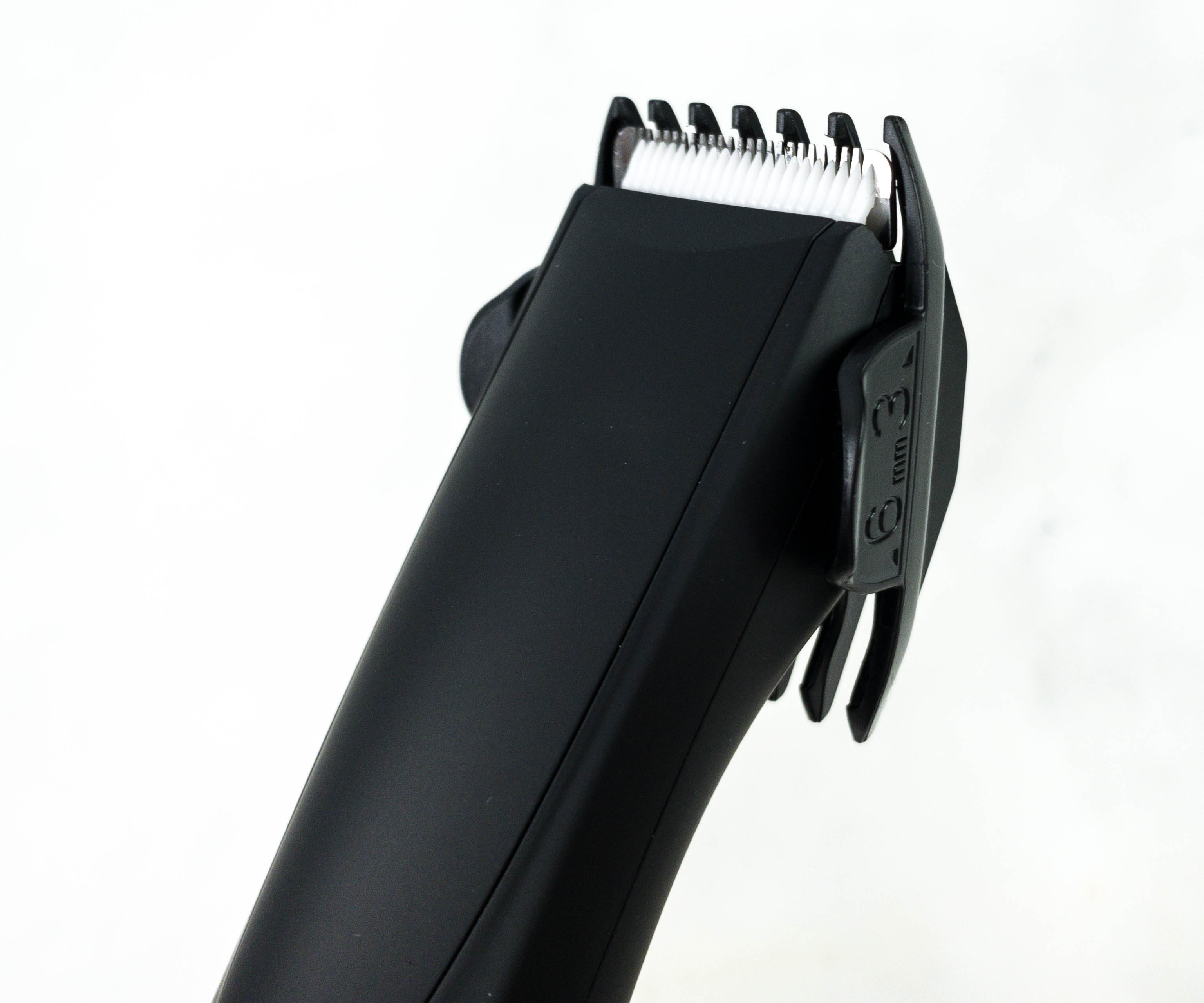 The ceramic blades are sharper and last longer than traditional steel blades. They are free from corrosion and rust as well!
Seasonal boxes from Gentleman's Box Premium are always worth the wait! The Winter box is something coffee lovers and morning persons would enjoy, as it includes a bag of aromatic coffee beans, an easy-to-use grinder, and the double-walled mug. Each sip of the coffee blend is strong but doesn't leave a bitter aftertaste. It definitely makes my winter mornings better. Aside from the coffee items, I'm also happy with the shaving tool they sent. It's practically silent when in use and it gets the job done in no time! Even the pain-relieving gel is amazing because it works fast and it's handy for after workout sessions or when your muscles feel sore. The subscription has been consistent in providing excellent lifestyle items for men. That being said, the price has recently increased to $119, and our value calculations put this box at $114 in value. Gentleman's Box promises a value of $200, and even if we were more generous with our calculations, this box doesn't include that.
What do you think of Gentleman's Box Premium this quarter?