Gentleman's Box is a monthly subscription of men's accessories and grooming products. Each box is uniquely themed, honoring a noteworthy gentleman from the past or present. Currently, you can choose from two subscription types: The Classic Subscription with 4-5 products for $29 a month and The Premium Box with 4-6 premium accessories for $100 per quarter.
This is a review of The Classic Subscription.
DEAL: Save $5 on your first regular box. Use coupon code HELLO.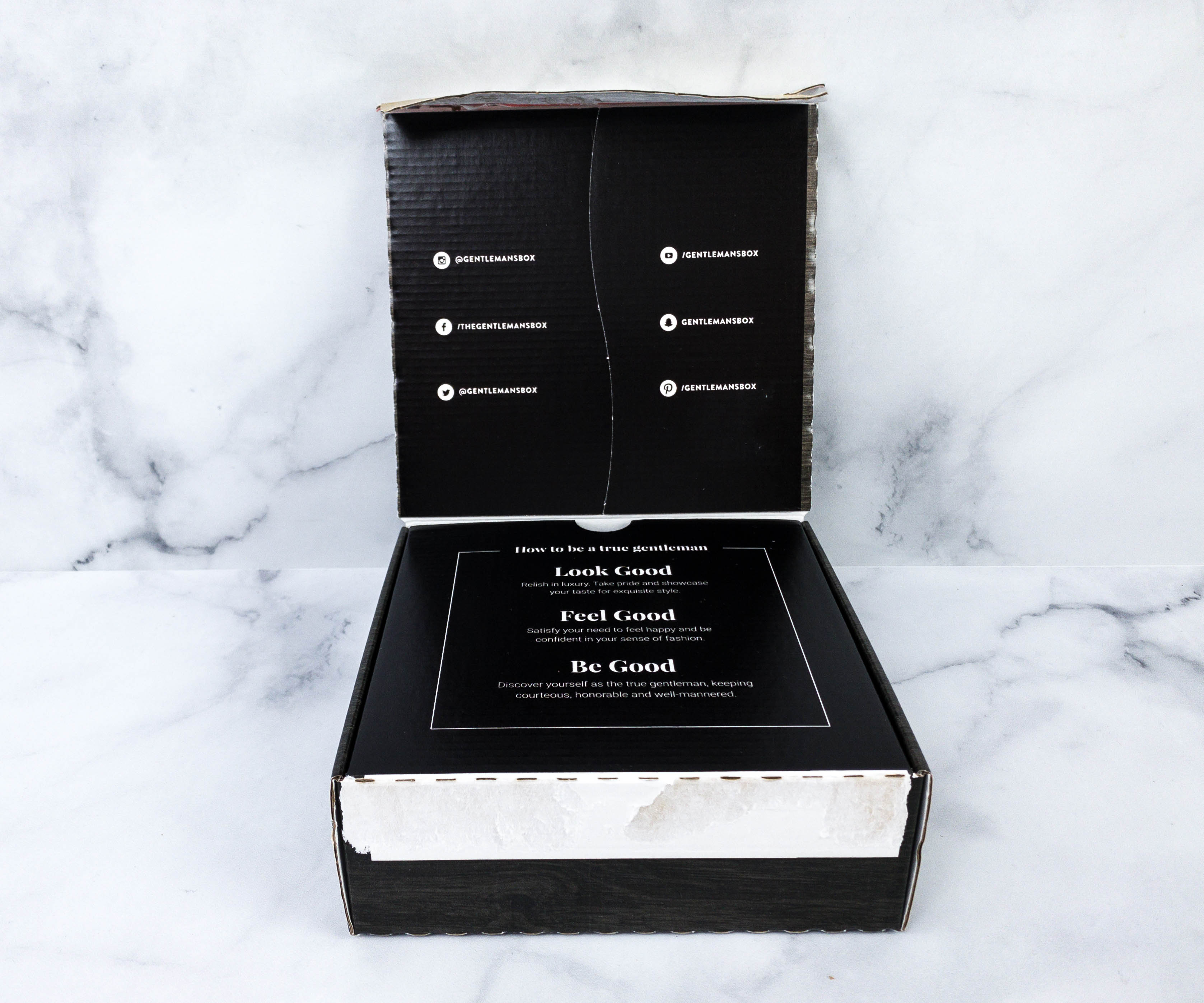 The inner part of the box lid features Gentleman's Box social media handles.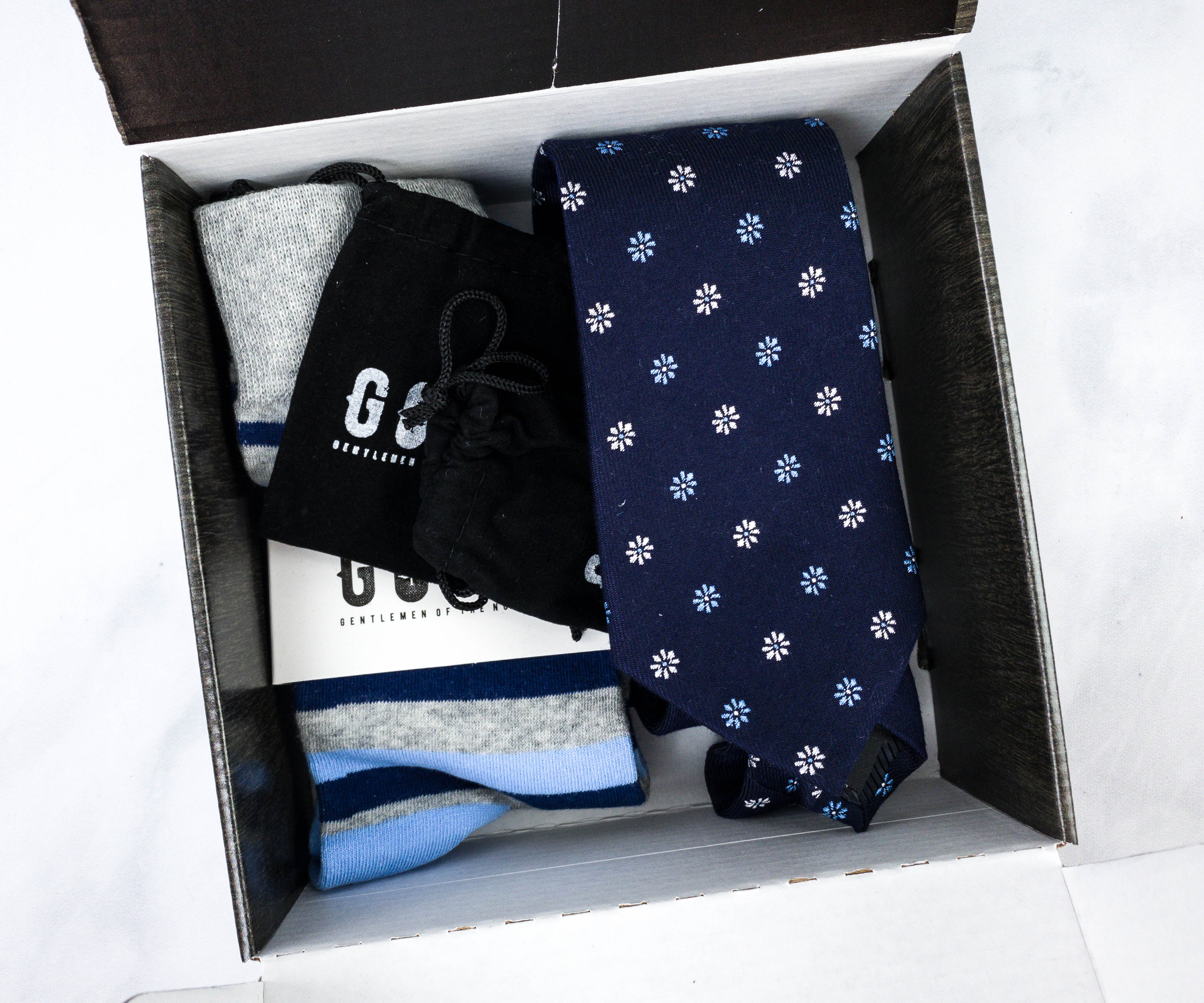 There are no extra packaging materials inside, but the items arrived in great condition.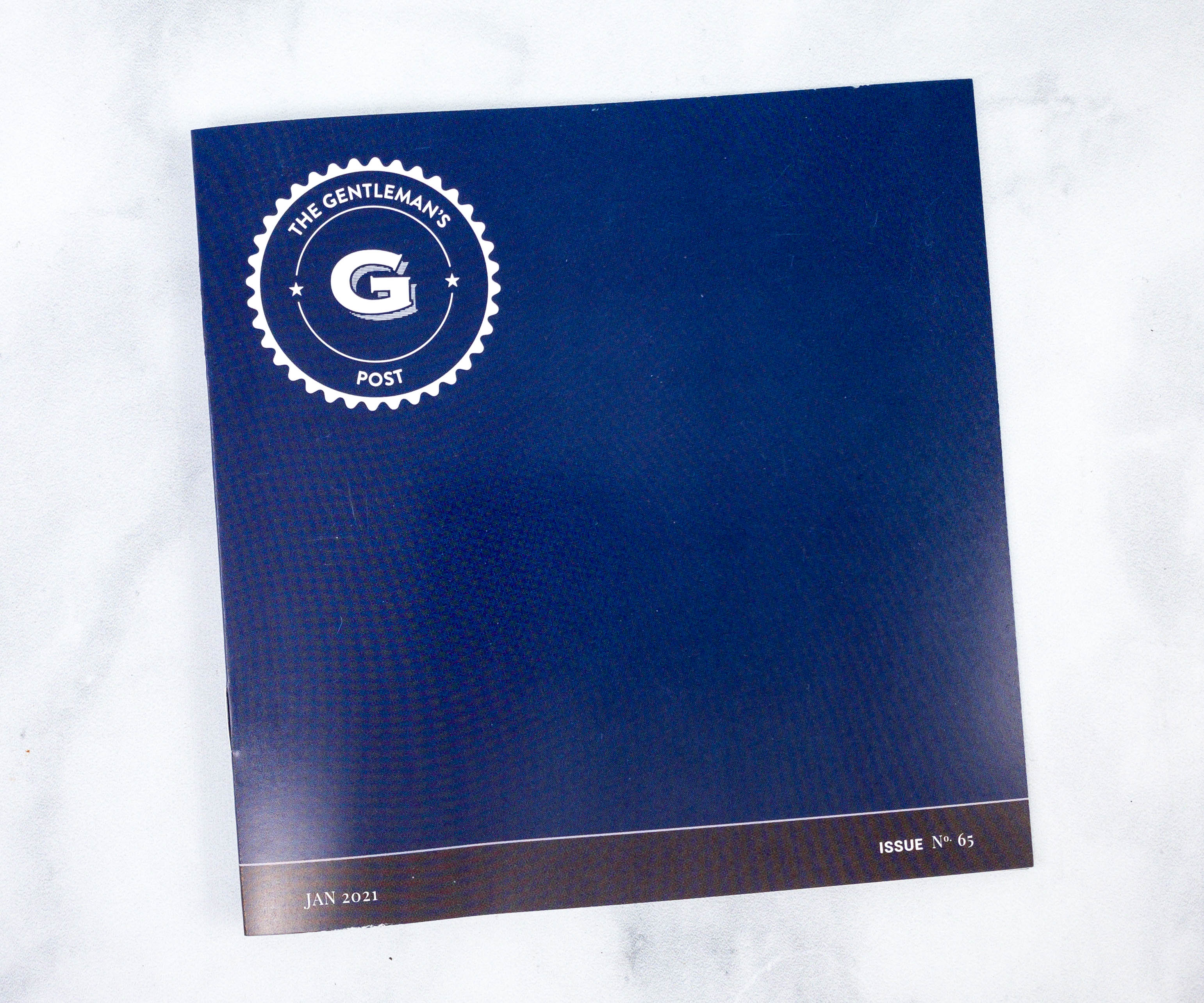 Each box includes a copy of The Gentleman's Post, a well-designed booklet describing the products in the box and offering styling suggestions for each one.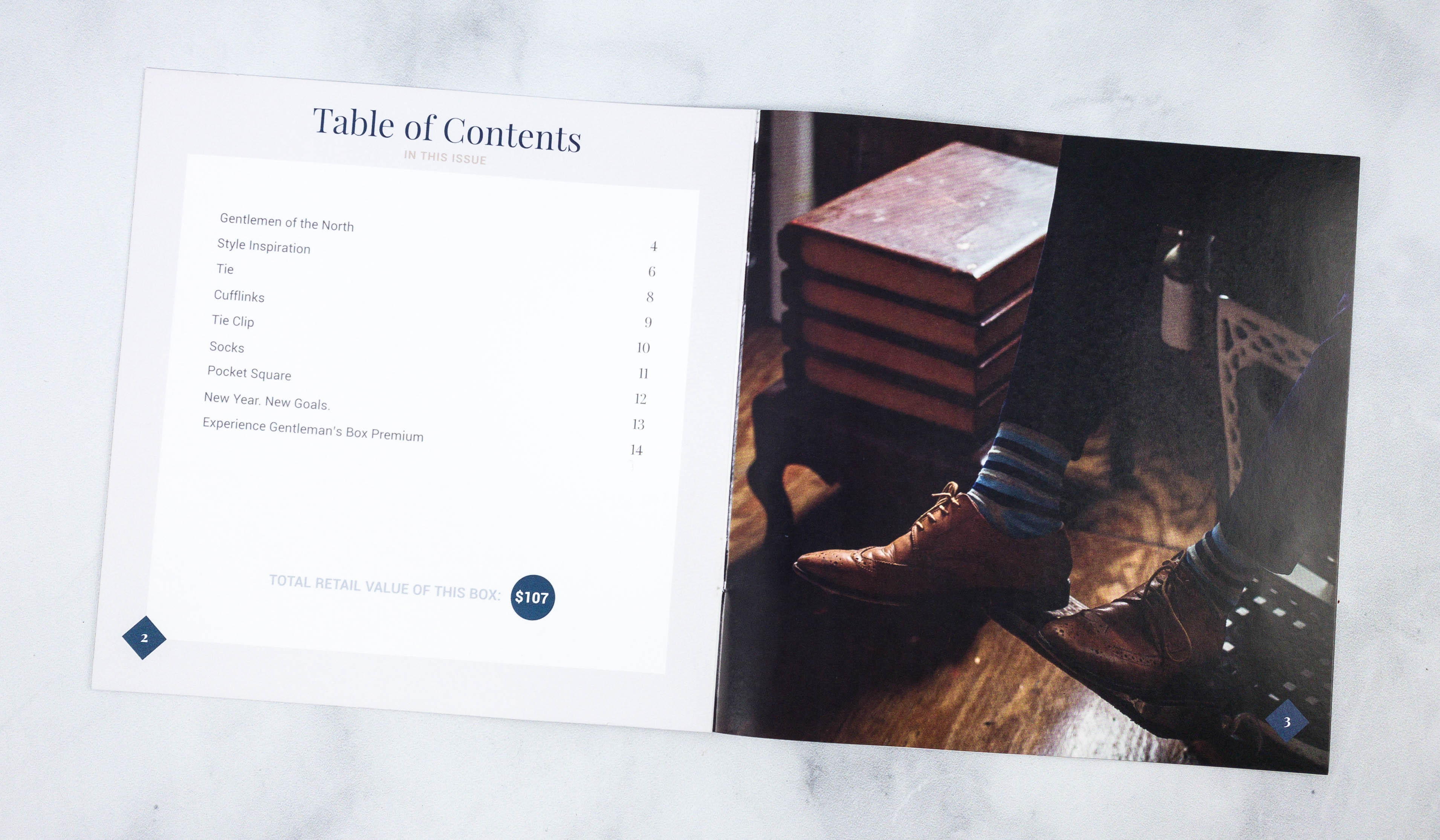 The Gentlemen's Post walks through everything in the box, and more. There is even a handy table of contents that gives a quick list of the contents and the total retail value of the box. They regularly have a feature that introduces us to members of the Gentleman's Box team.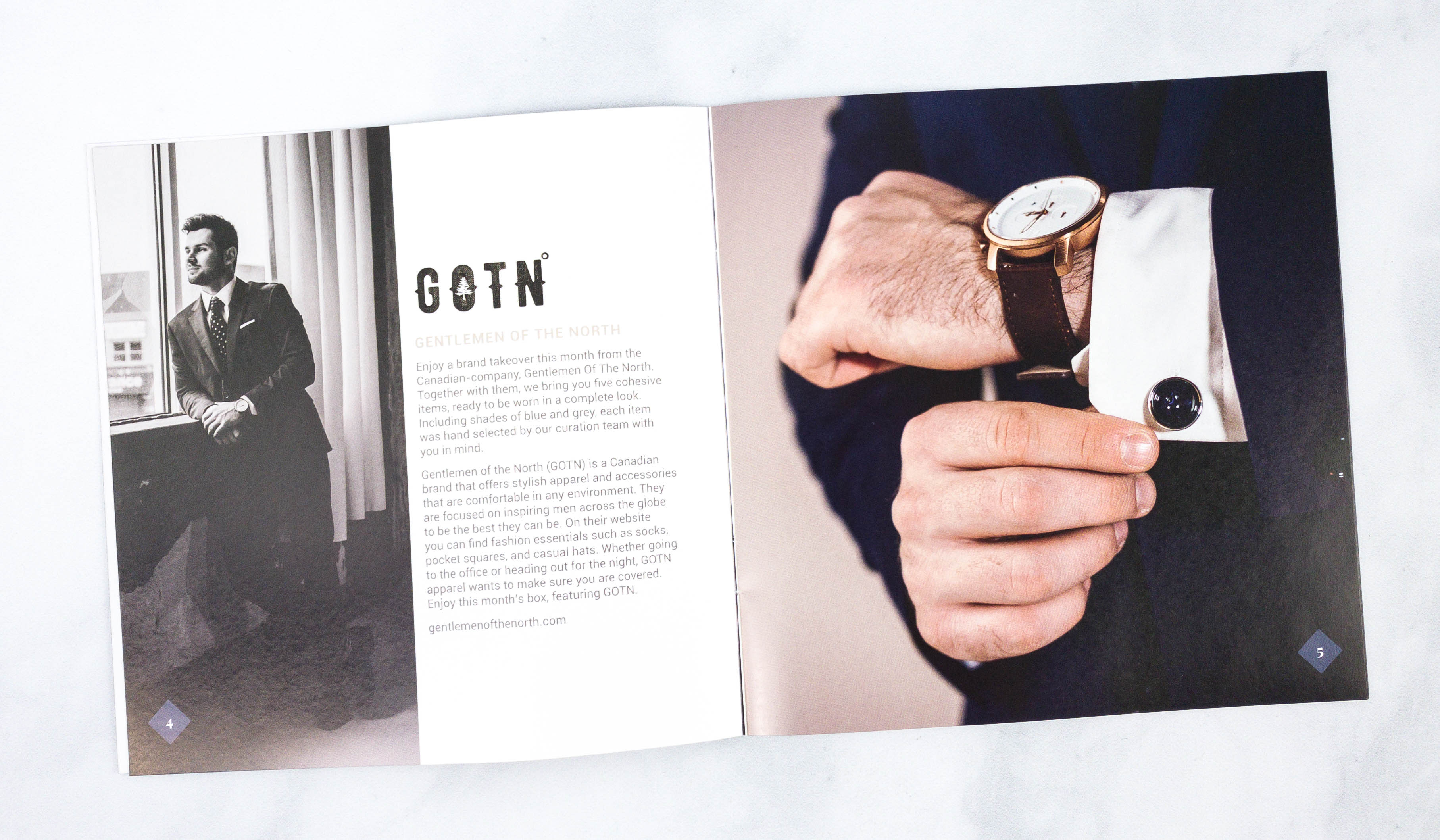 This month's box is dedicated to honoring the Gentleman Of The North (GOTN)!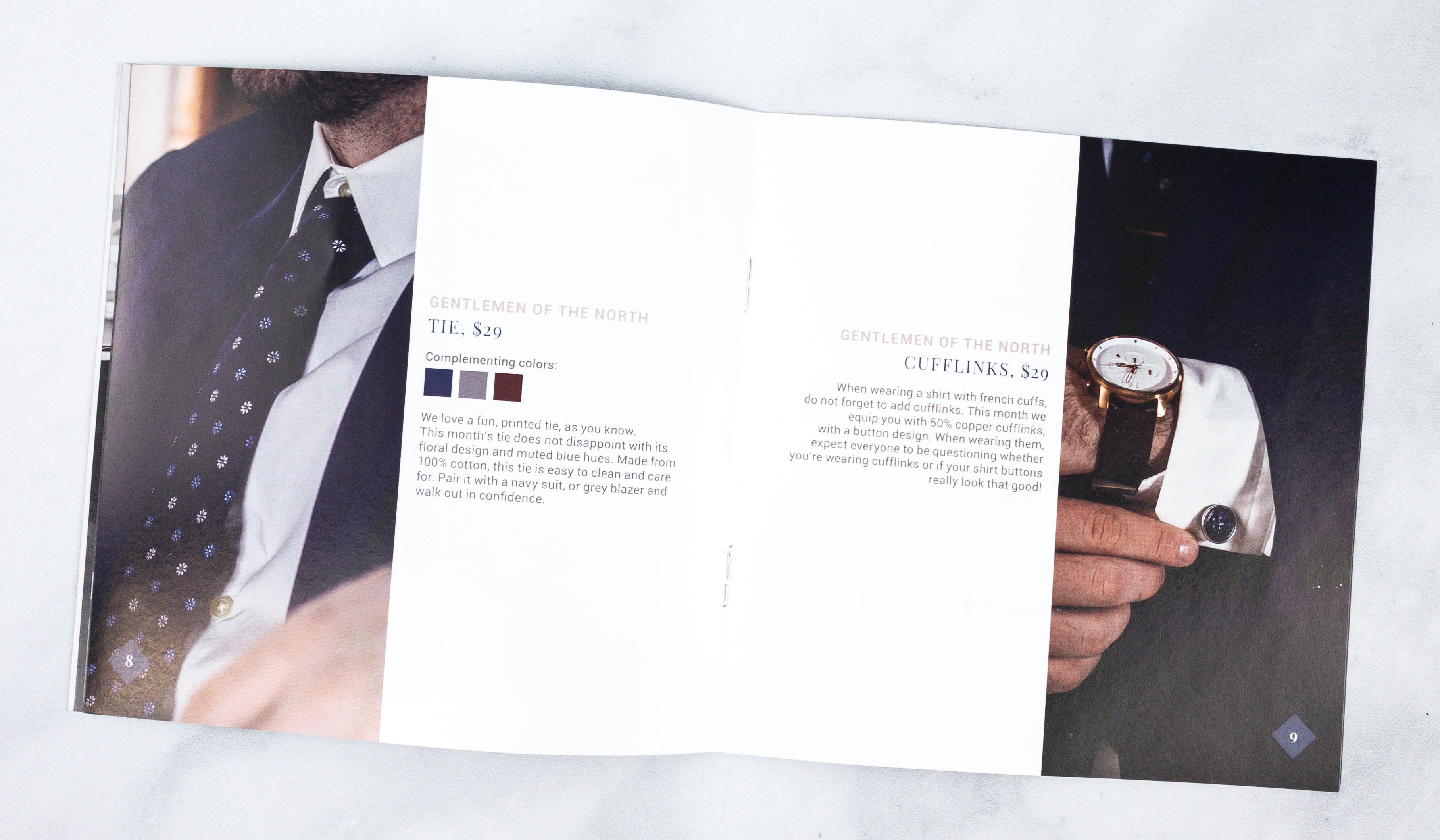 The booklet starts off with a style guide to give you some visual cues on wear and pairing options.
Every page is dedicated to each item — they include the usual picture and blurb, but they also include a handy section denoting the level of attire (e.g. formal, business, casual) for which the item is appropriate, as well as colors that best complement it.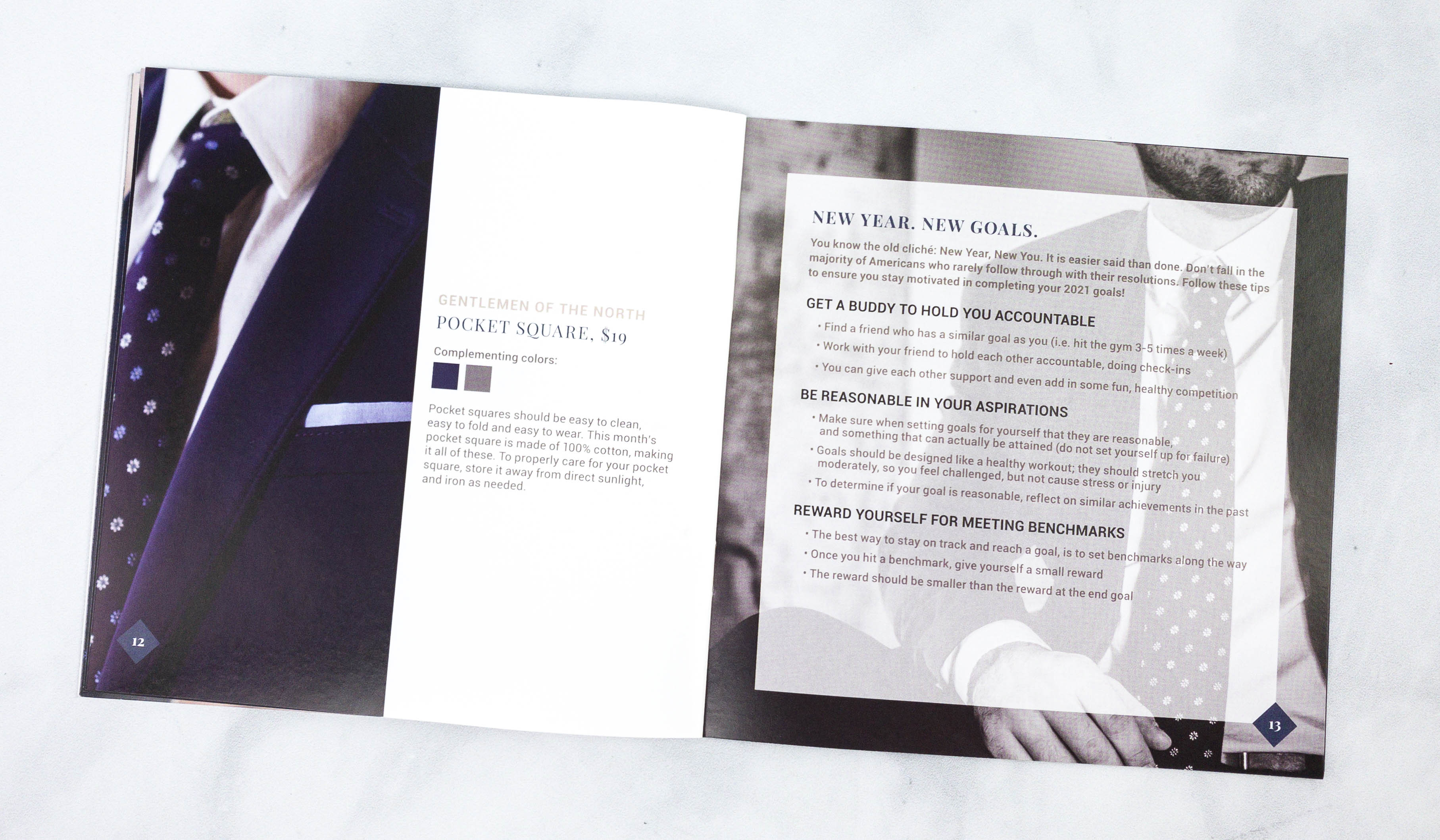 This month, the booklet includes an article entitled NEW YEAR, NEW GOALS.
Everything in my box!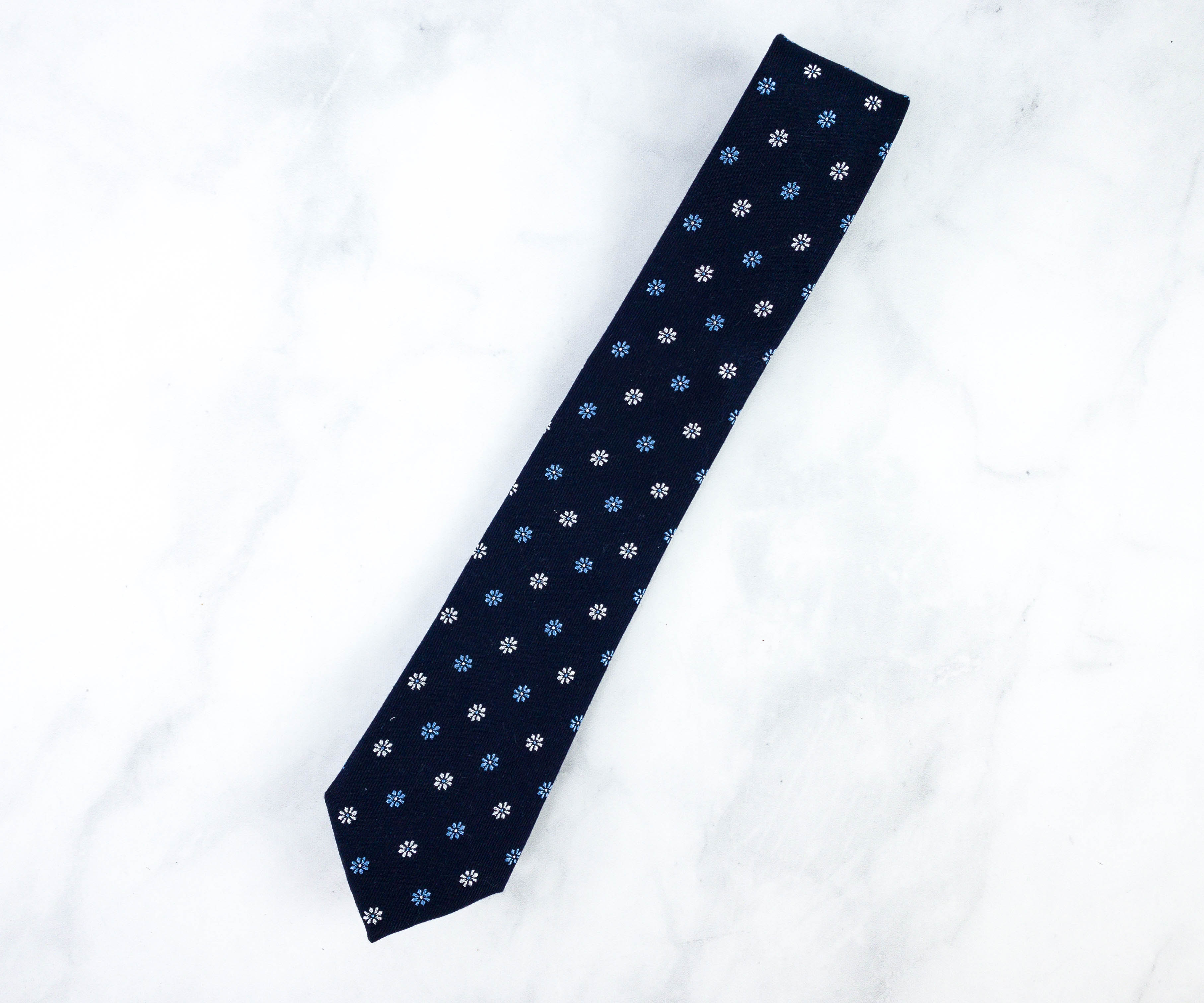 Gentlemen Of The North Tie ($29) The featured tie of the month is made from premium-quality cotton fabric with a navy blue base color and embroidered floral design.
It looks classy and it pairs well with a navy blue suit or gray blazer.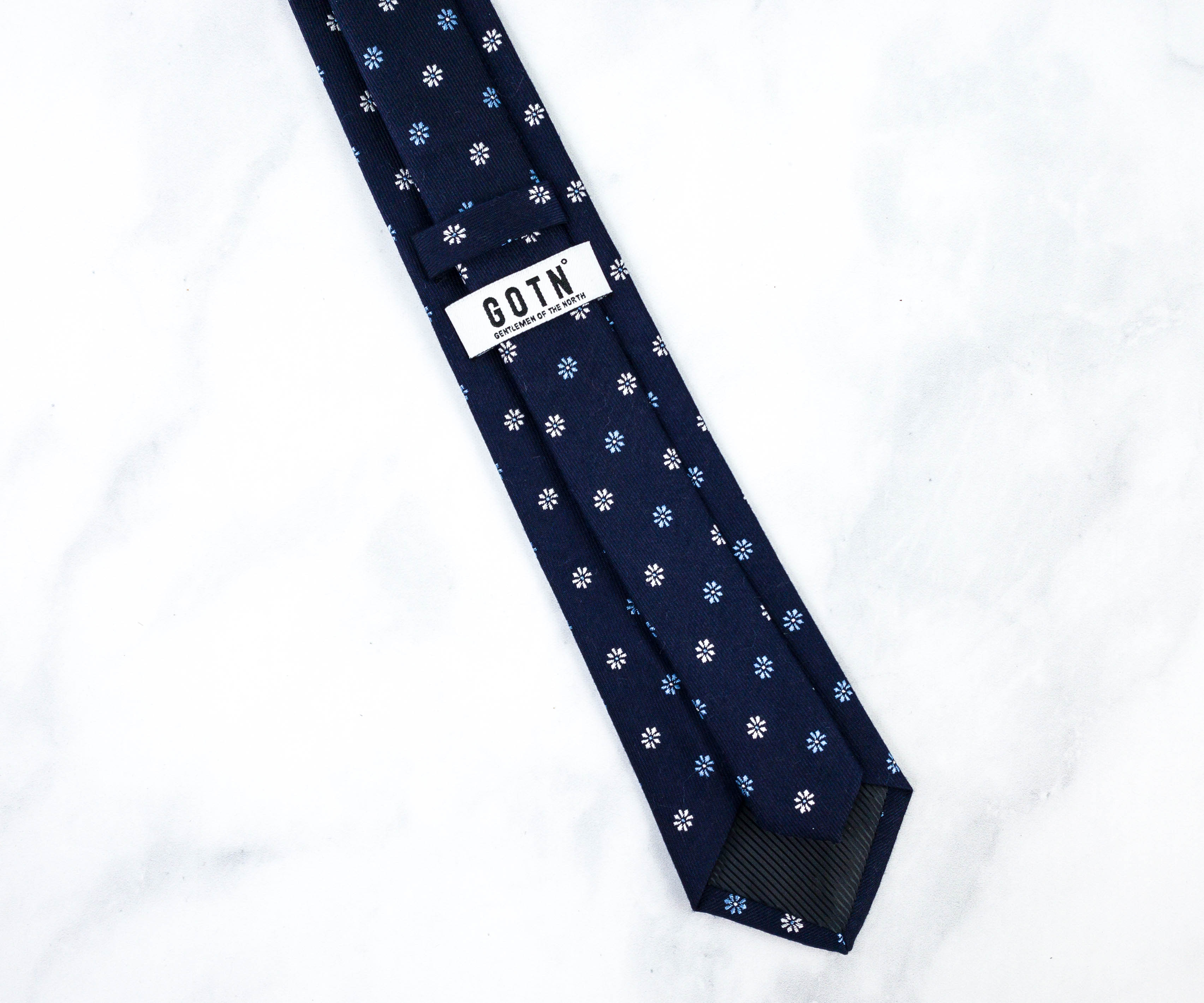 The back of the tie features a single strap insert with the brand logo where you can safely slip the excess tie for a neater look.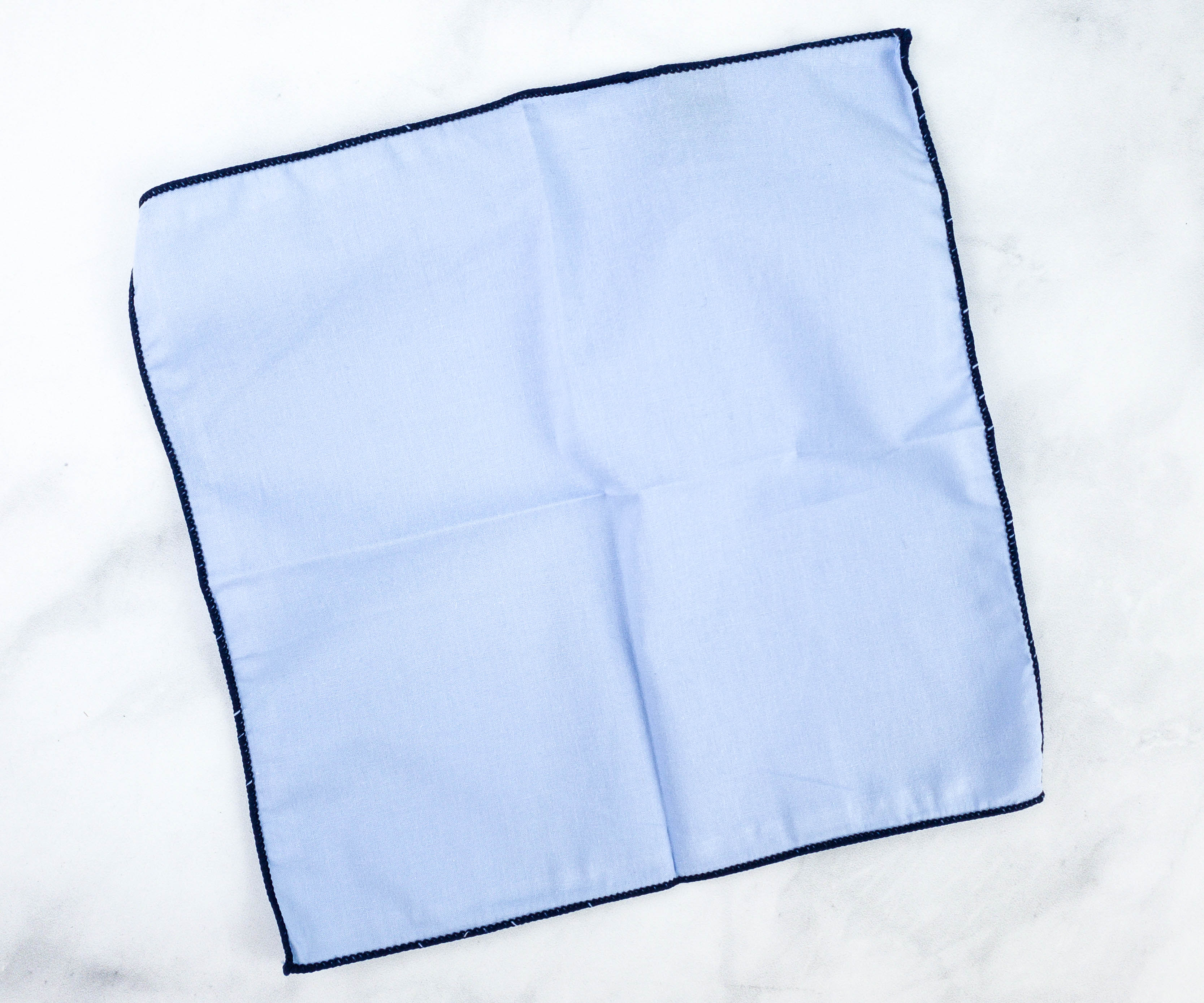 Gentlemen Of The North Pocket Square ($19) This pocket square looks minimalistic with its light blue base color and navy blue reinforced stitching on the edges. It's so smooth and lightweight, and since it's made from cotton, it's easy to clean, fold, and wear too!
Gentlemen Of The North Socks ($15) The pair of socks came in a white carton case with the brand logo.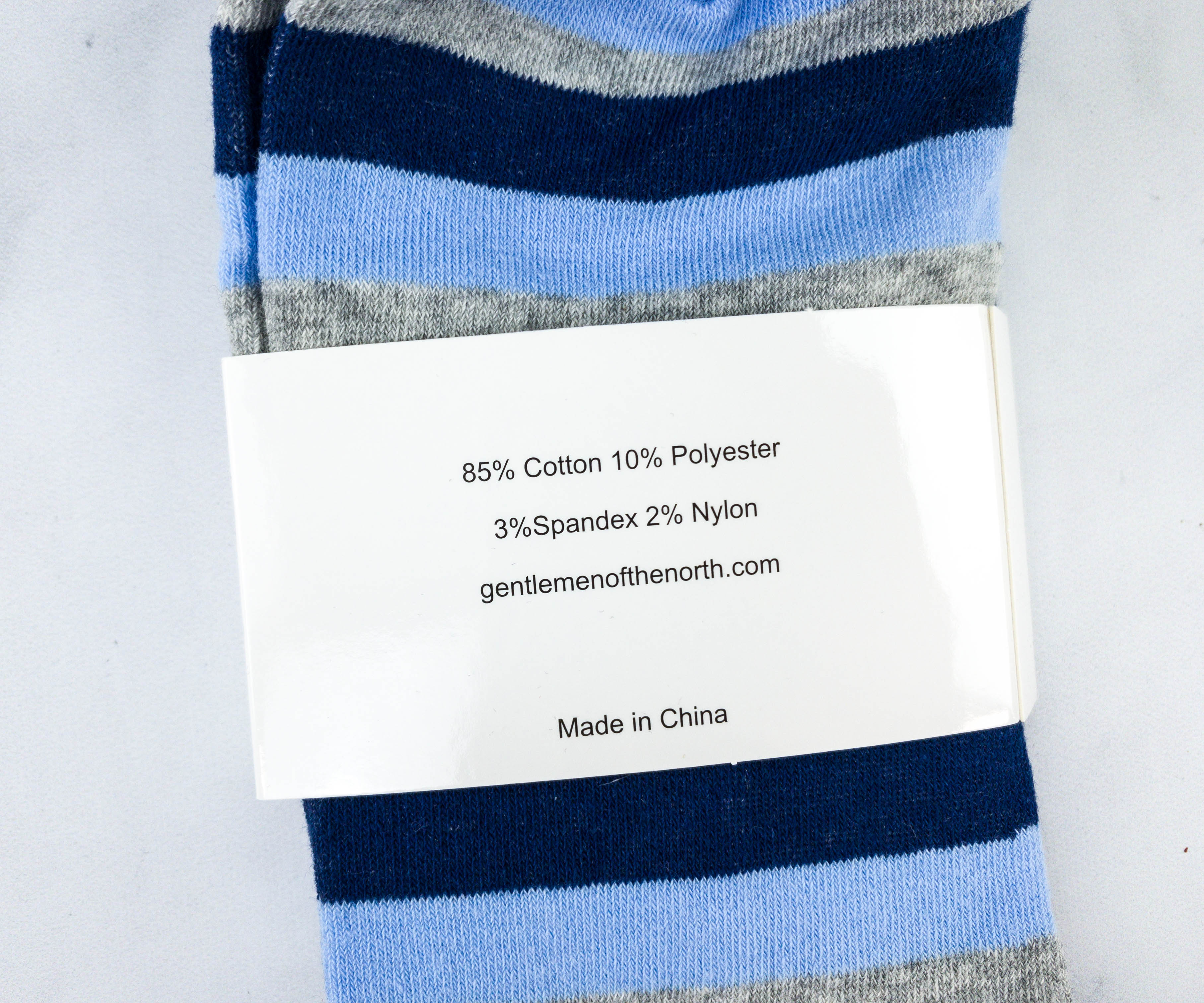 According to the carton case, these socks are made from high-quality materials including 85% cotton, 10% polyester, 3% spandex, and 2% nylon.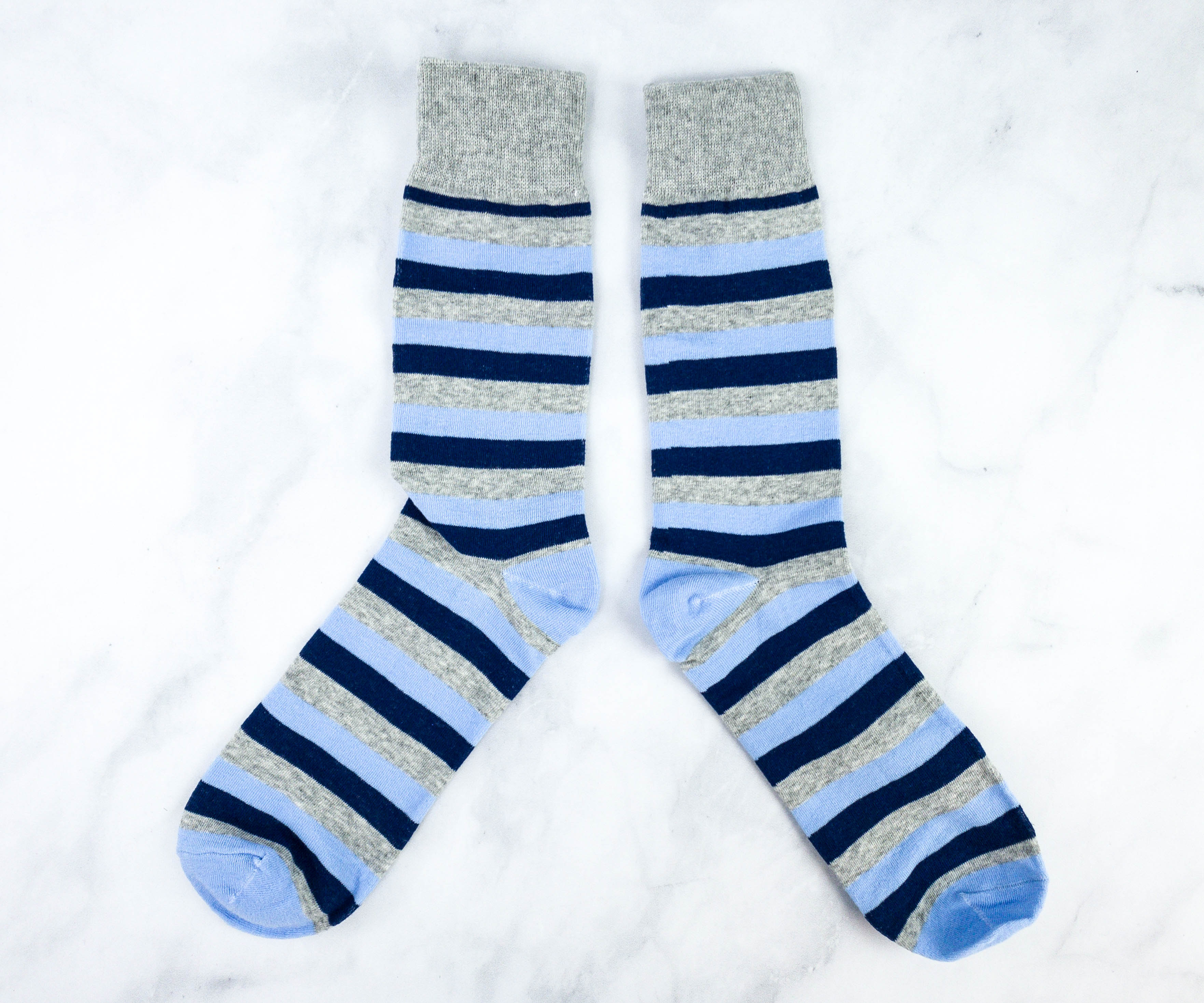 They are crew-cut socks with gray, light blue, and navy blue stripes.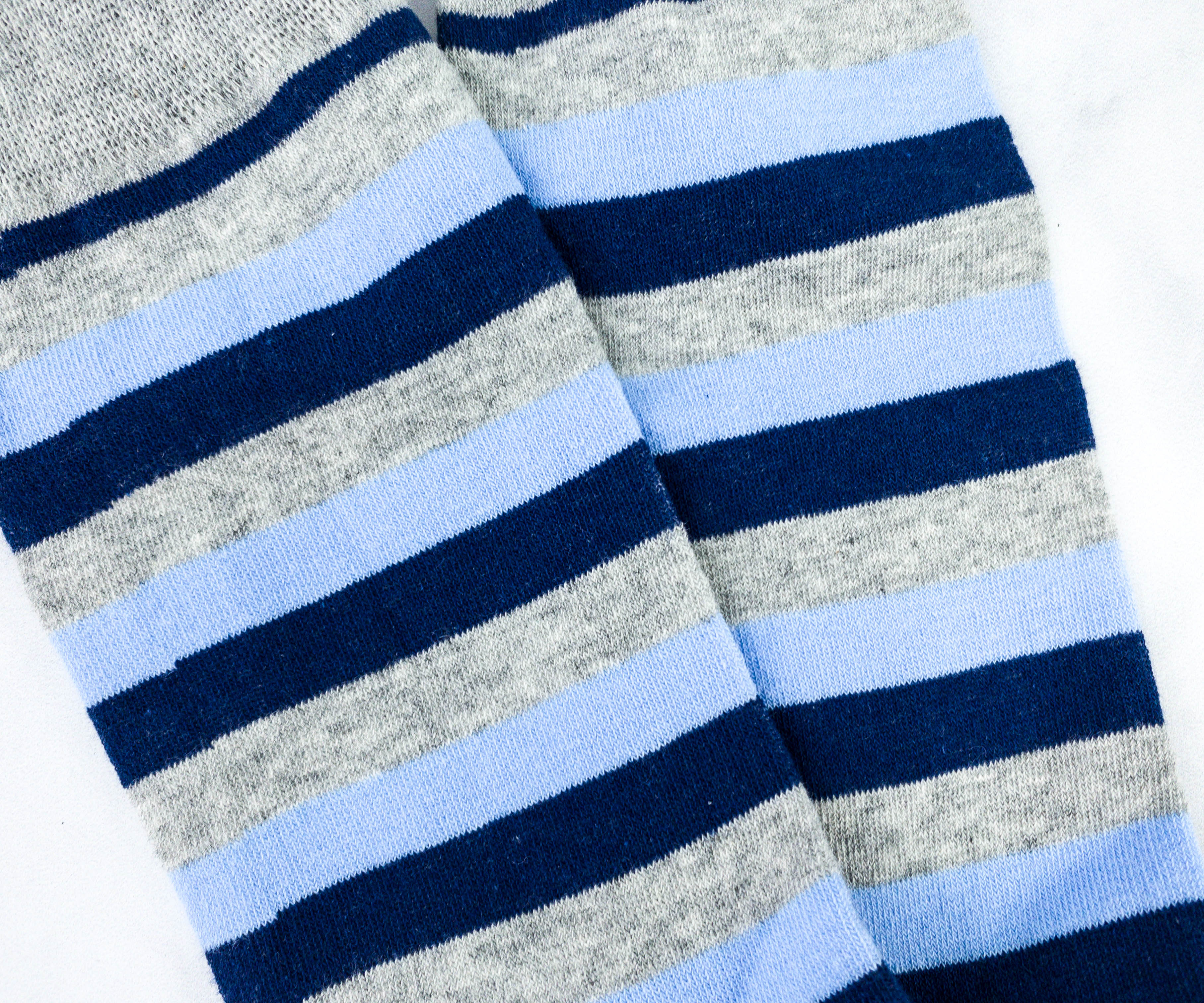 These socks are soft and comfortable to wear. The color combination is timeless and versatile!
Gentlemen Of The North Cufflinks ($29) The cufflinks arrived in a black drawstring pouch.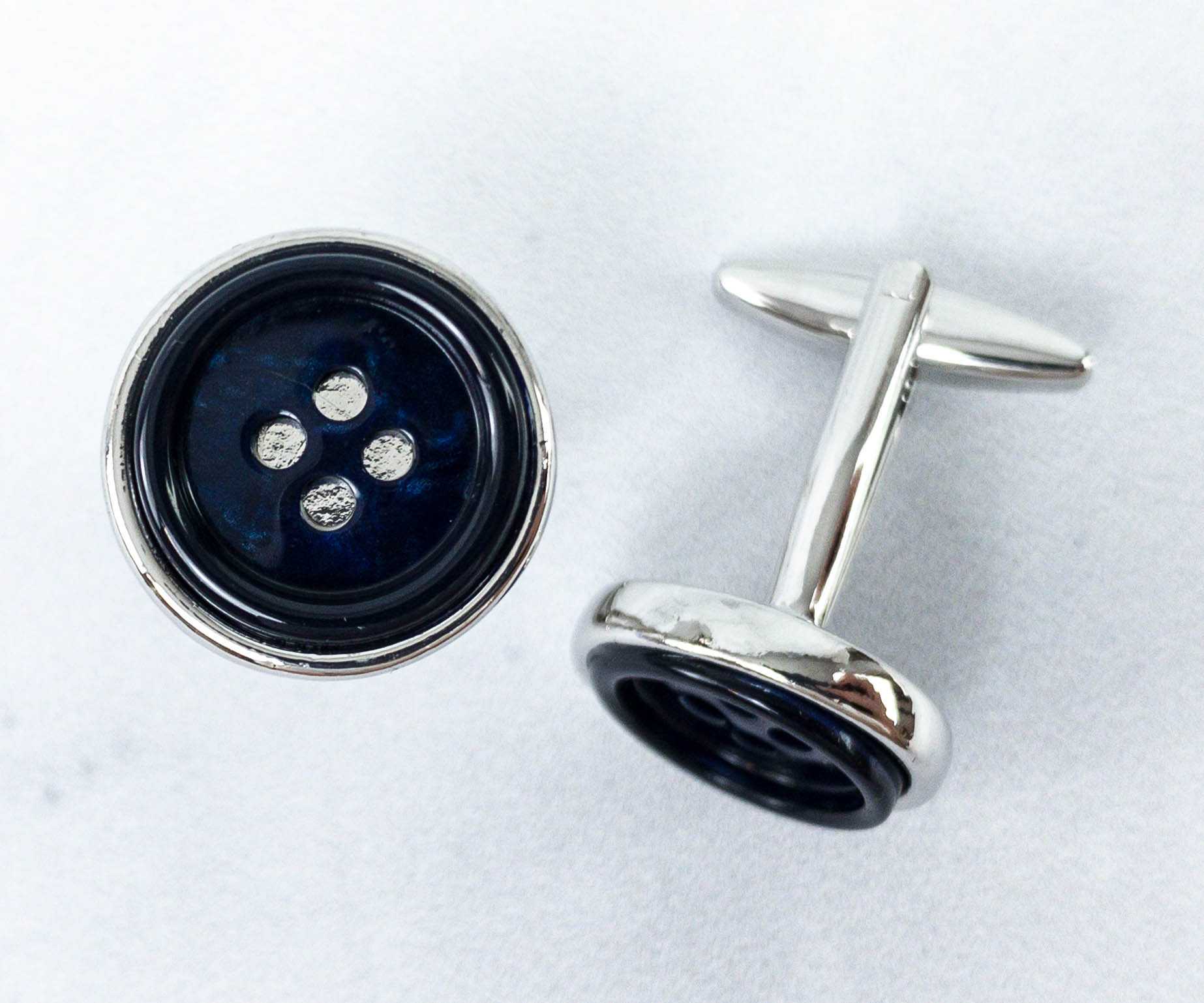 These cufflinks are made from 50% silver-coated copper with a cute button on top. They secure the cuffs of my dress shirt and make me look well put together!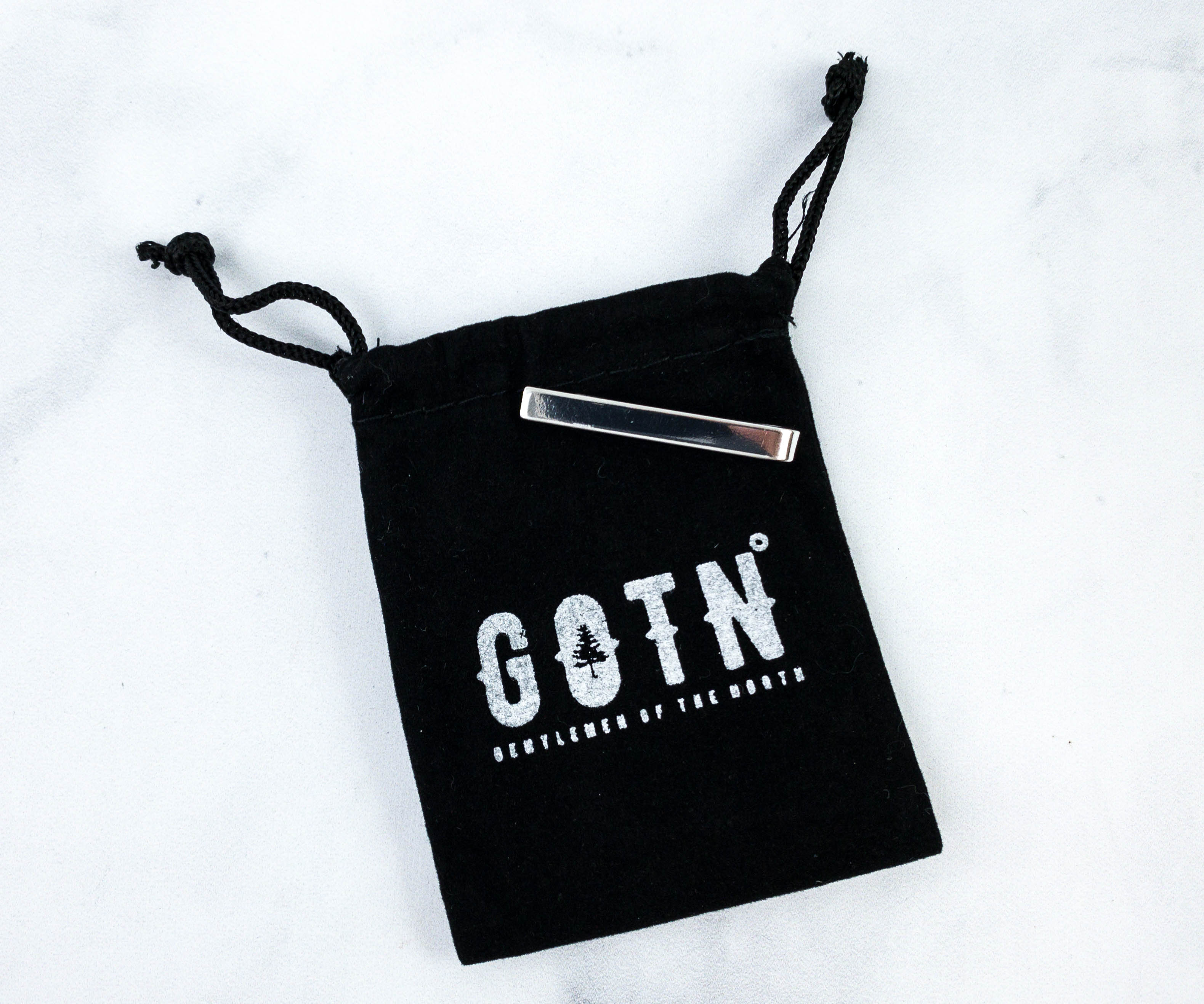 Gentlemen Of The North Tie Clip ($15) Like the cufflinks, this tie clip also came in a black drawstring pouch with the brand logo in front.
It's a plain tie clip made from copper in a silver finish. It's so versatile that you can easily pair it with almost any color and design.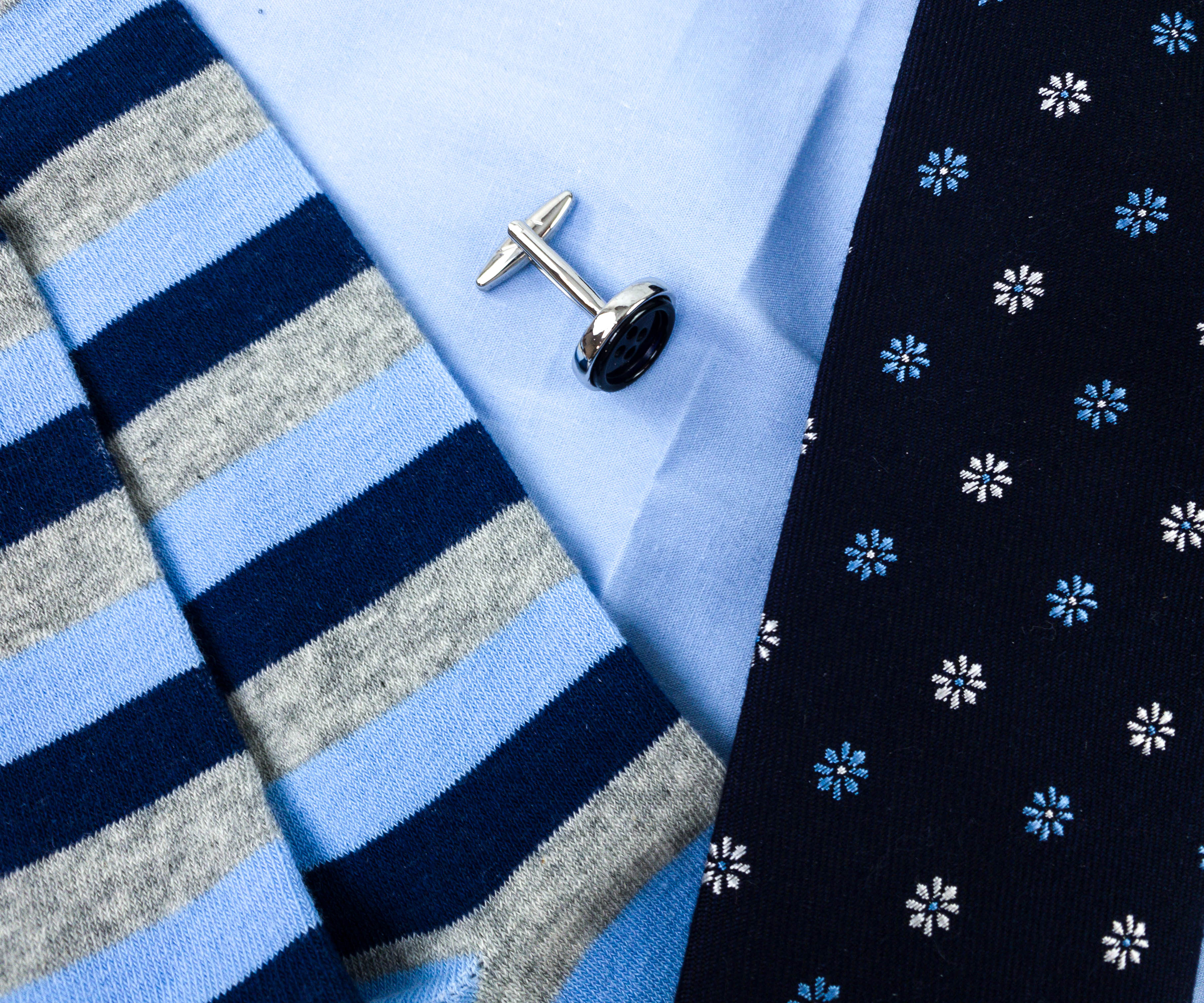 Here are all the accessories I received this month, all of them look really great together!
I love the shades of blue featured on this month's accessories! As usual, there's a tie, pocket square, and a pair of socks that match each other. They also included adorable cufflinks with buttons and a versatile clip tie. Gentleman's Box is definitely one of the best subscriptions for men who regularly dress up! They only send stylish and high-quality accessories designed to upgrade my style, and they even include a booklet with style tips so I won't have a hard time picking the right suits and shoes to pair with them!
What do you think of this month's box?