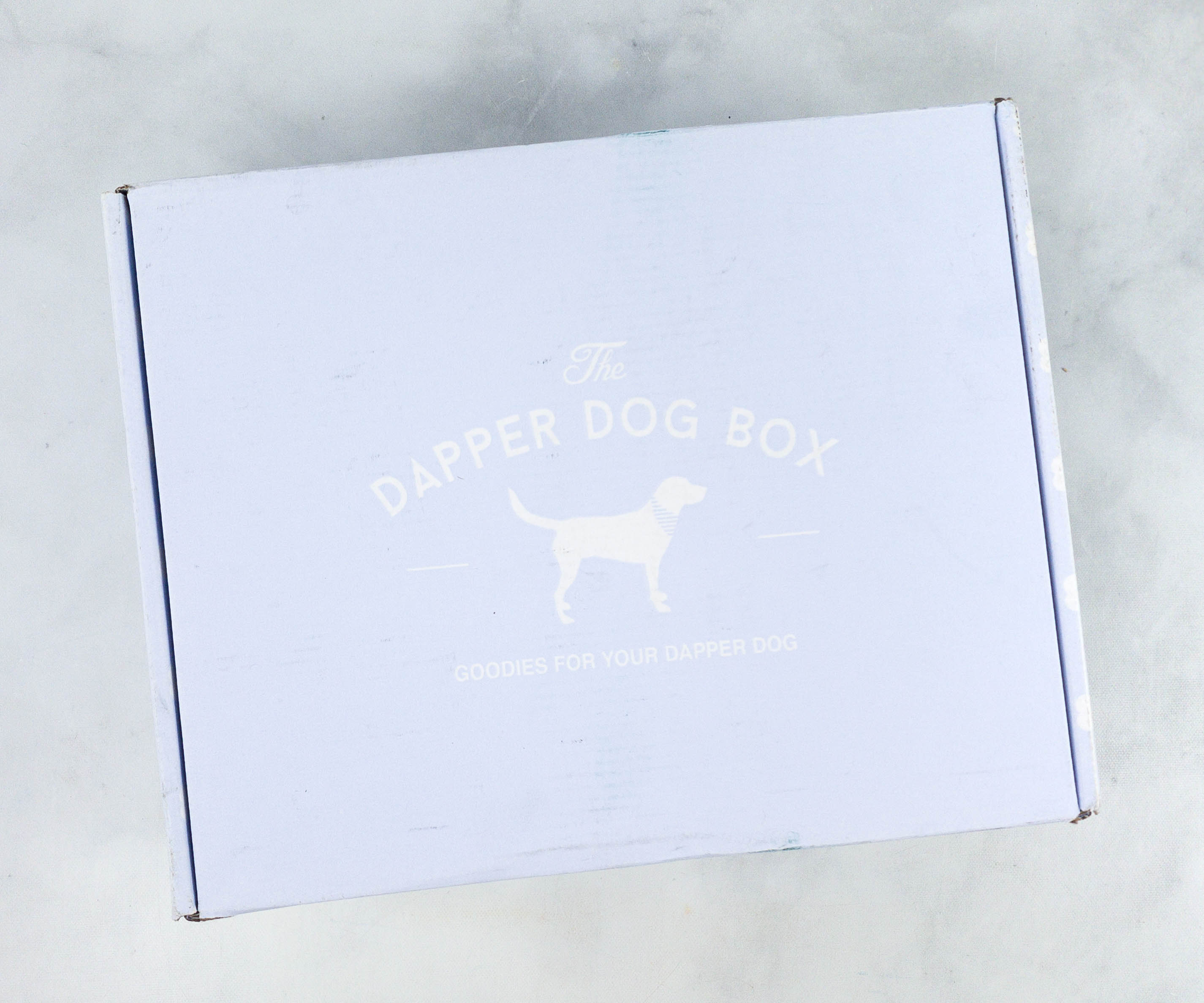 The Dapper Dog Box is a monthly box for your best friend in the world – your dog! They source organic and natural items from passionate small companies that love dogs, hand-picking each item for your dog based on a personalized survey. The survey lets you customize your box for gender, five different dog sizes, and also any allergies. The regular sized box has 4-6 items with an average $50 value.
DEAL: Save 10% off your first shipment! Use coupon code HELLOSUBSCRIPTION.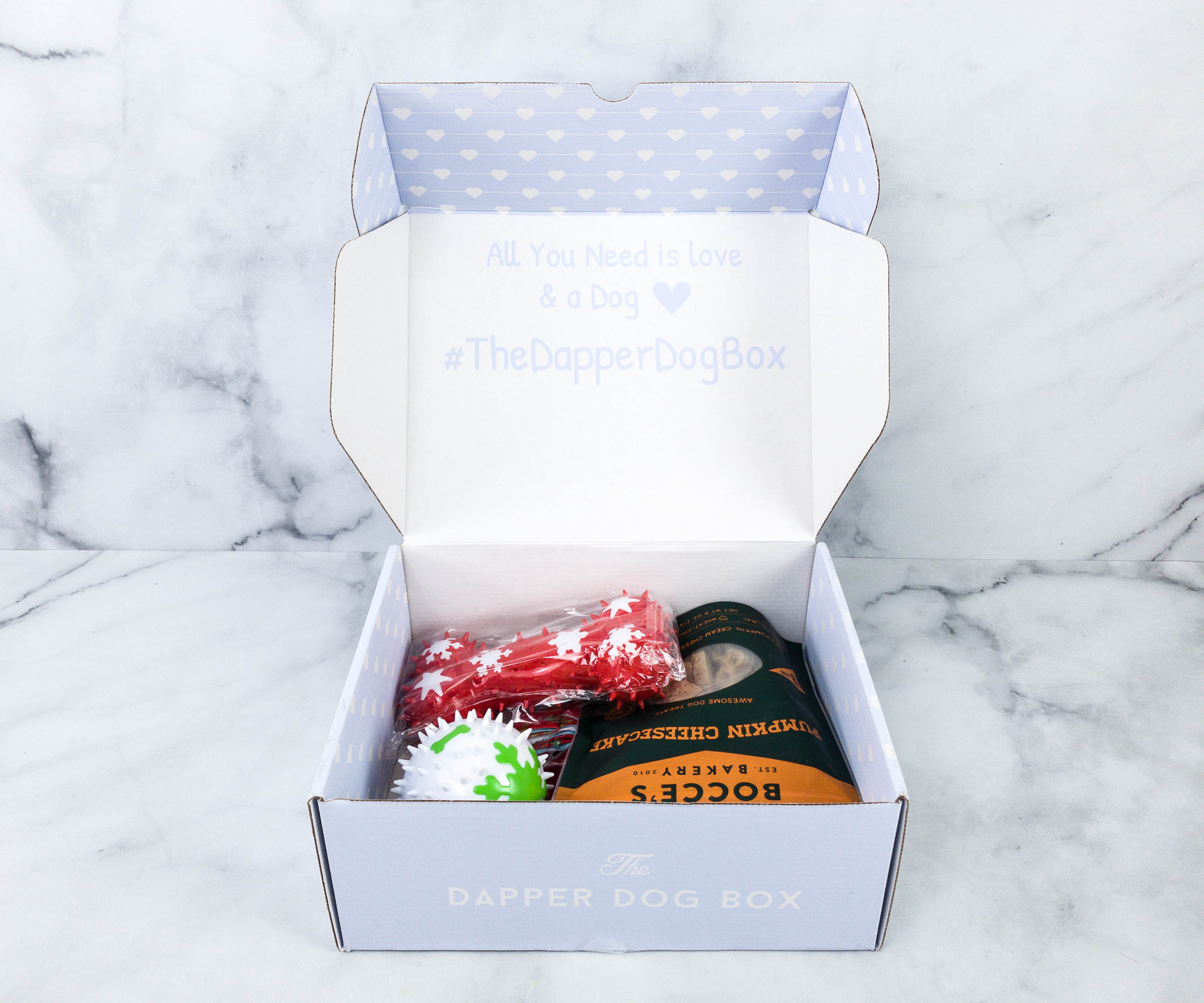 The interior of the box cover says "all you need is love and a dog" and I couldn't agree more.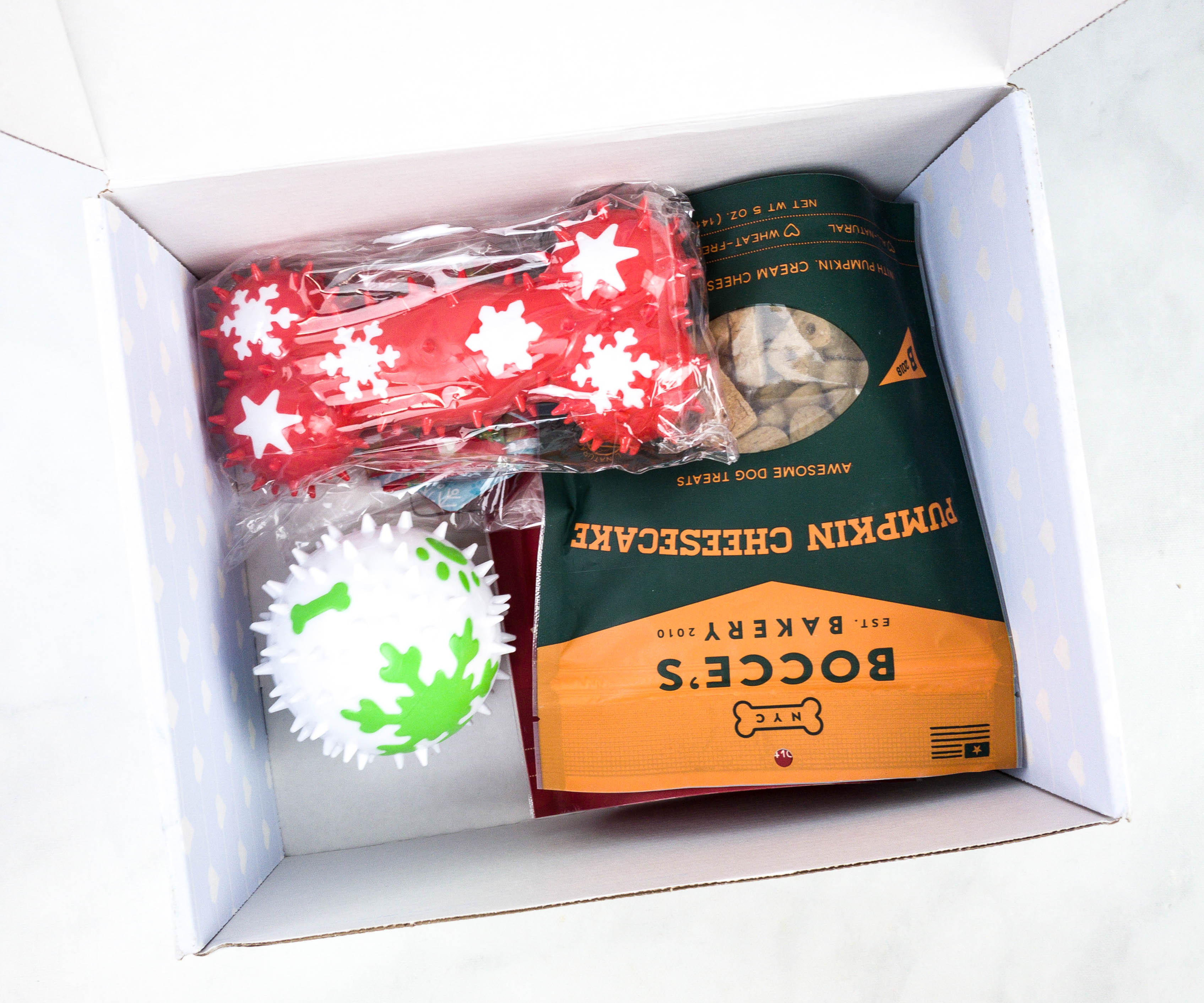 Some of the items were packed in plastic.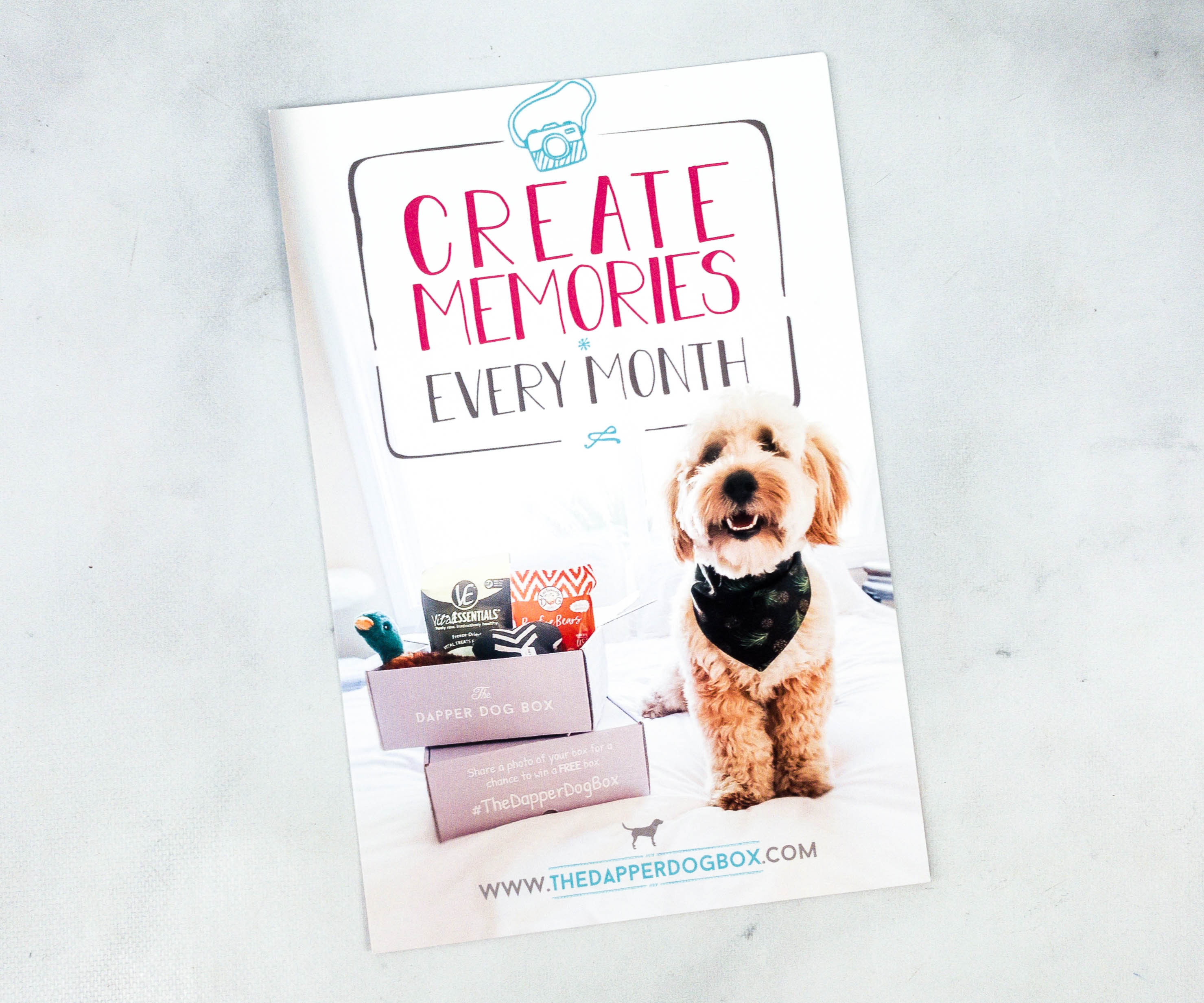 Every box comes with a cute information card that provides all the things we need to know about the box.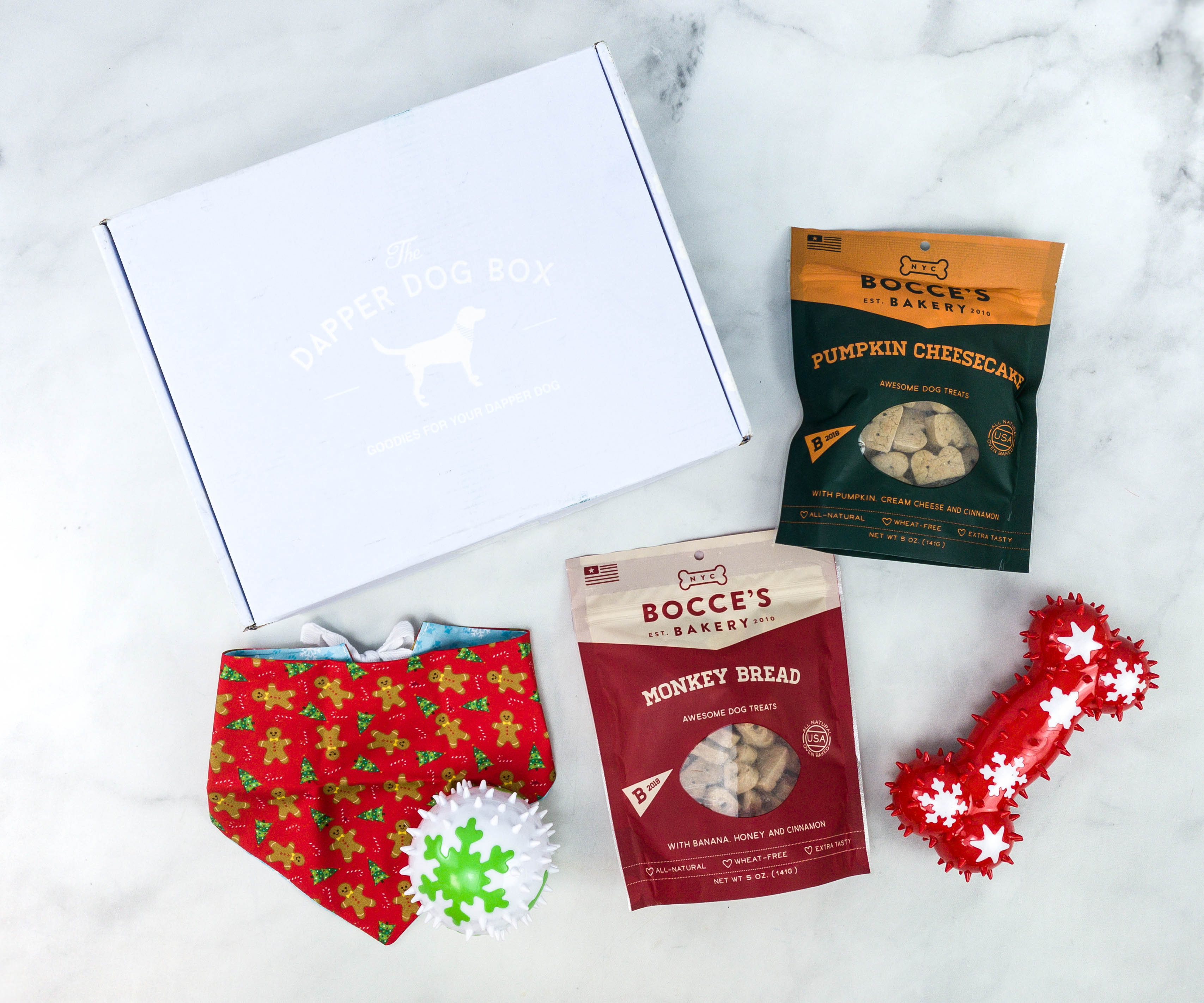 Everything in my December 2020 box!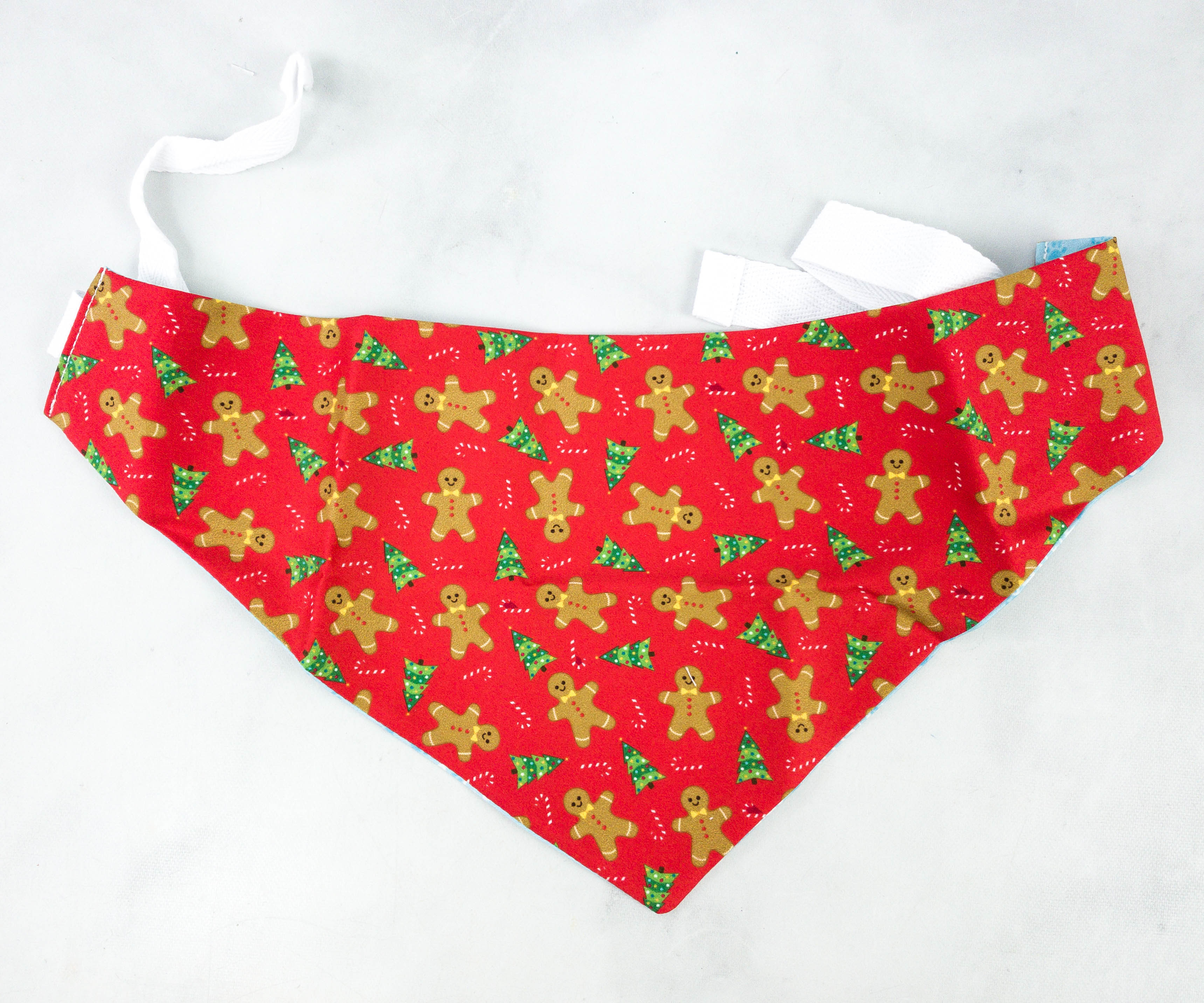 Bandana. This month's box includes a Christmas-themed, double-sided bandana made from soft, premium-quality fabric and a unique strap tie. This side of the bandana features a red base color printed with gingerbread cookies, candy canes, and Christmas trees.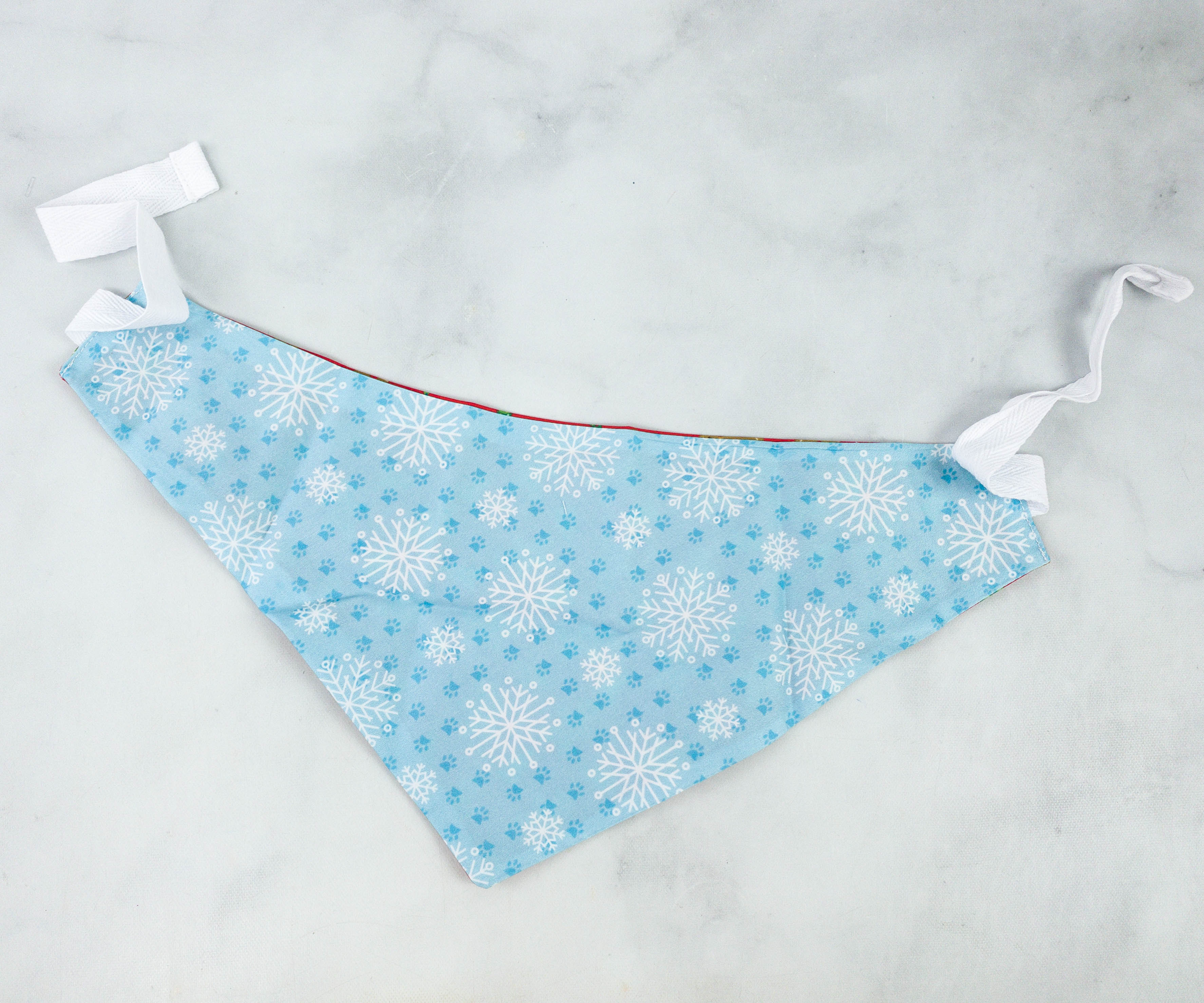 On other side of the bandana is a cool and eye-catching design that features a light blue base color with large prints of snowflakes and small paw prints all over.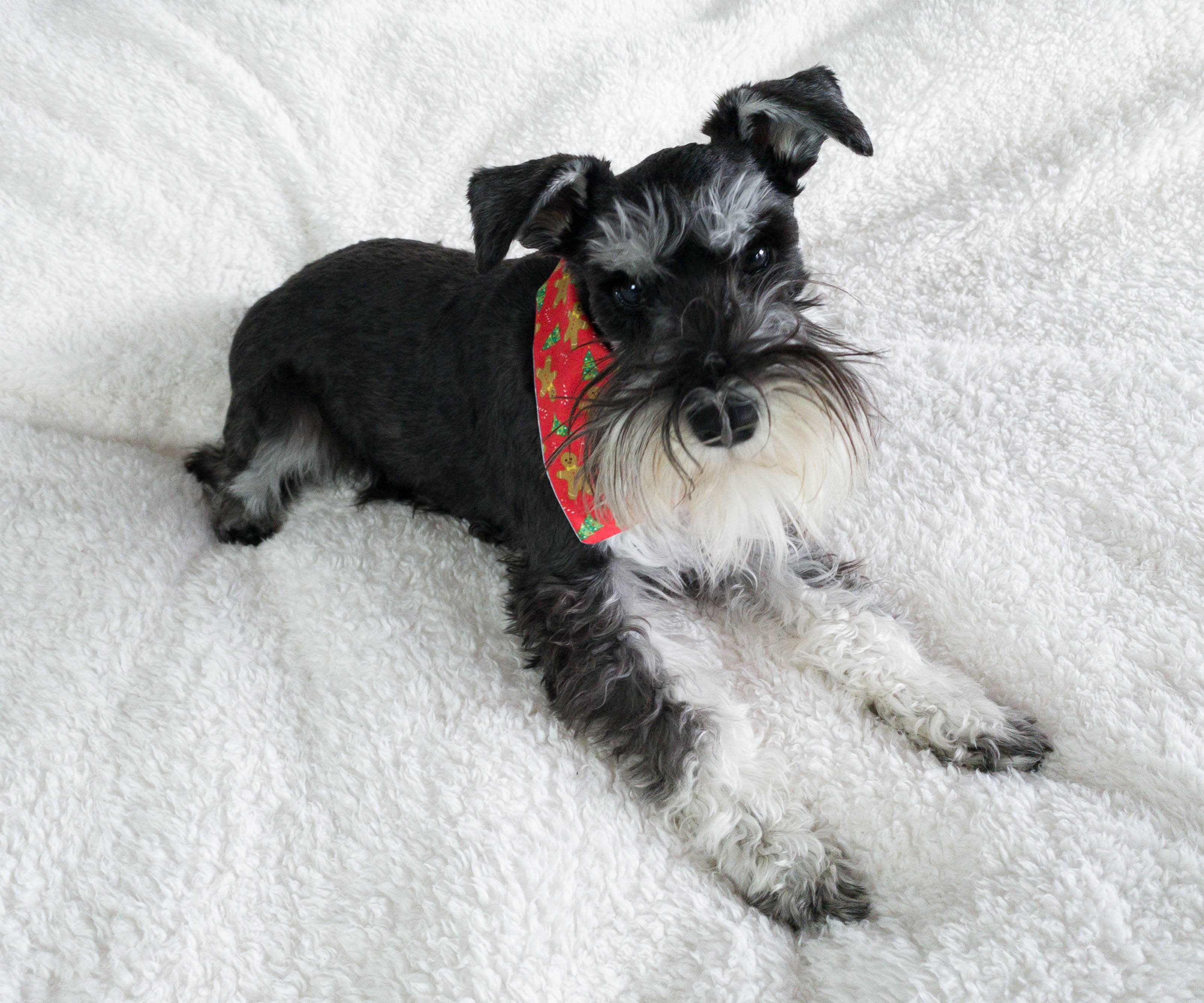 This bandana is soft and lightweight. Its unique strap design makes it easier for me to put it on Buffy's neck!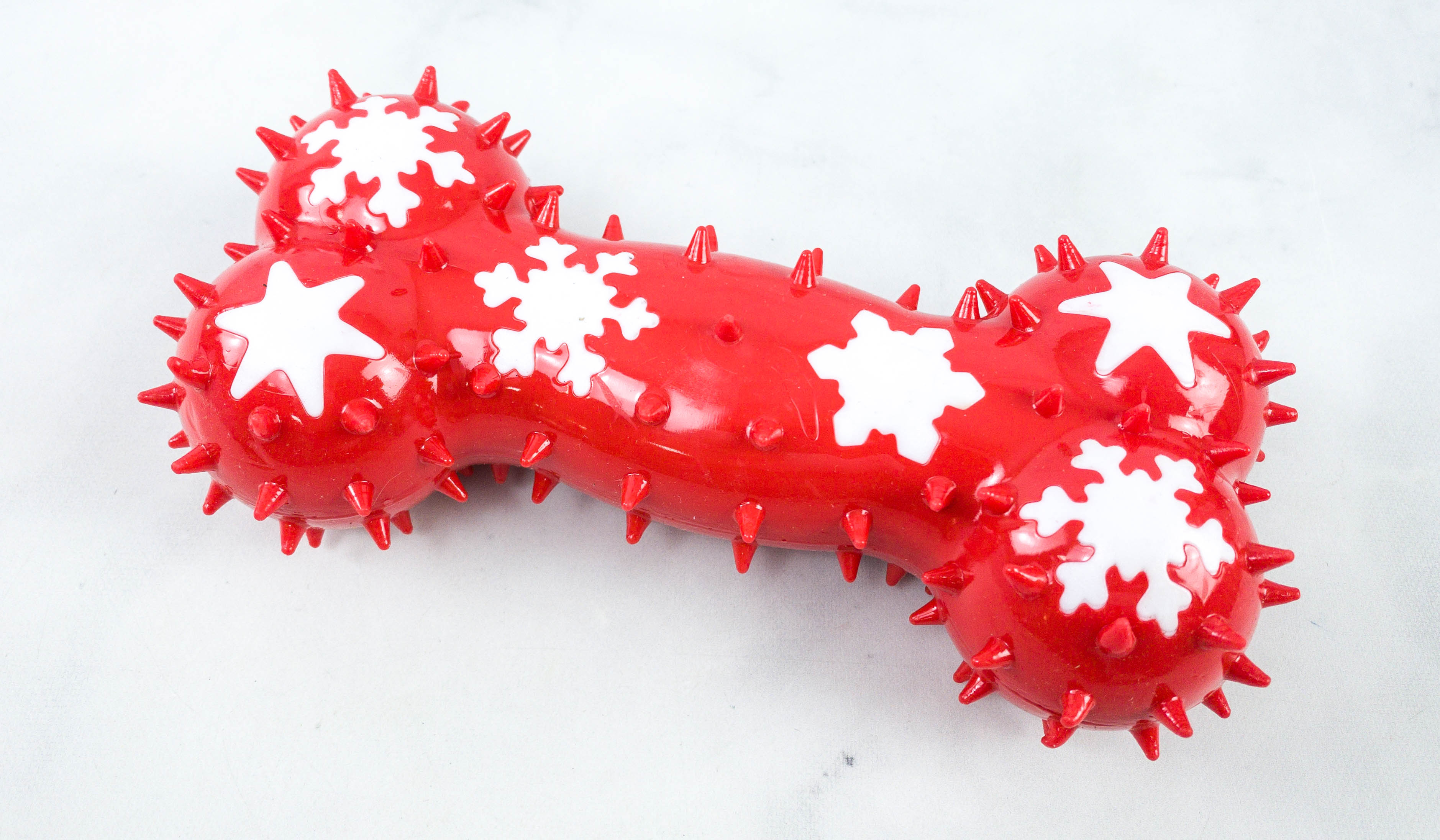 Dog Bone Teether. This bone-shaped toy is made from BPA-free material. It features a glossy red base color with white Christmas-themed carvings and soft spikes all over. It's designed to provide pups a lasting and satisfying teether toy.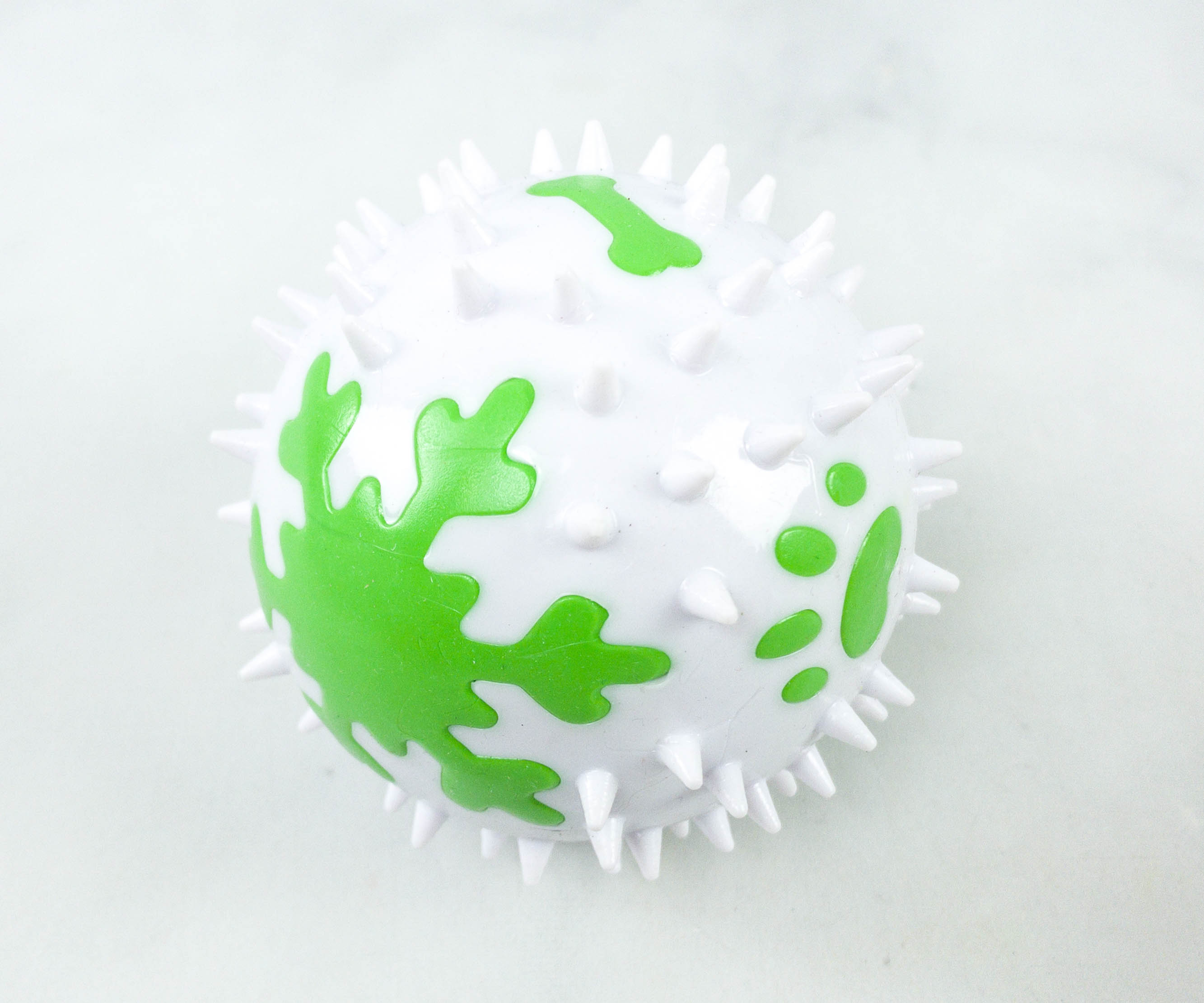 Dog Ball Teether. Here's another teether in the box, a ball-shaped toy with a Christmas-themed design and soft spikes all over. It's bouncy and durable at the same time, making it the ideal toy for playing fetch! Just like the first toy, it's also made from premium-quality, dishwasher safe, and BPA-free materials.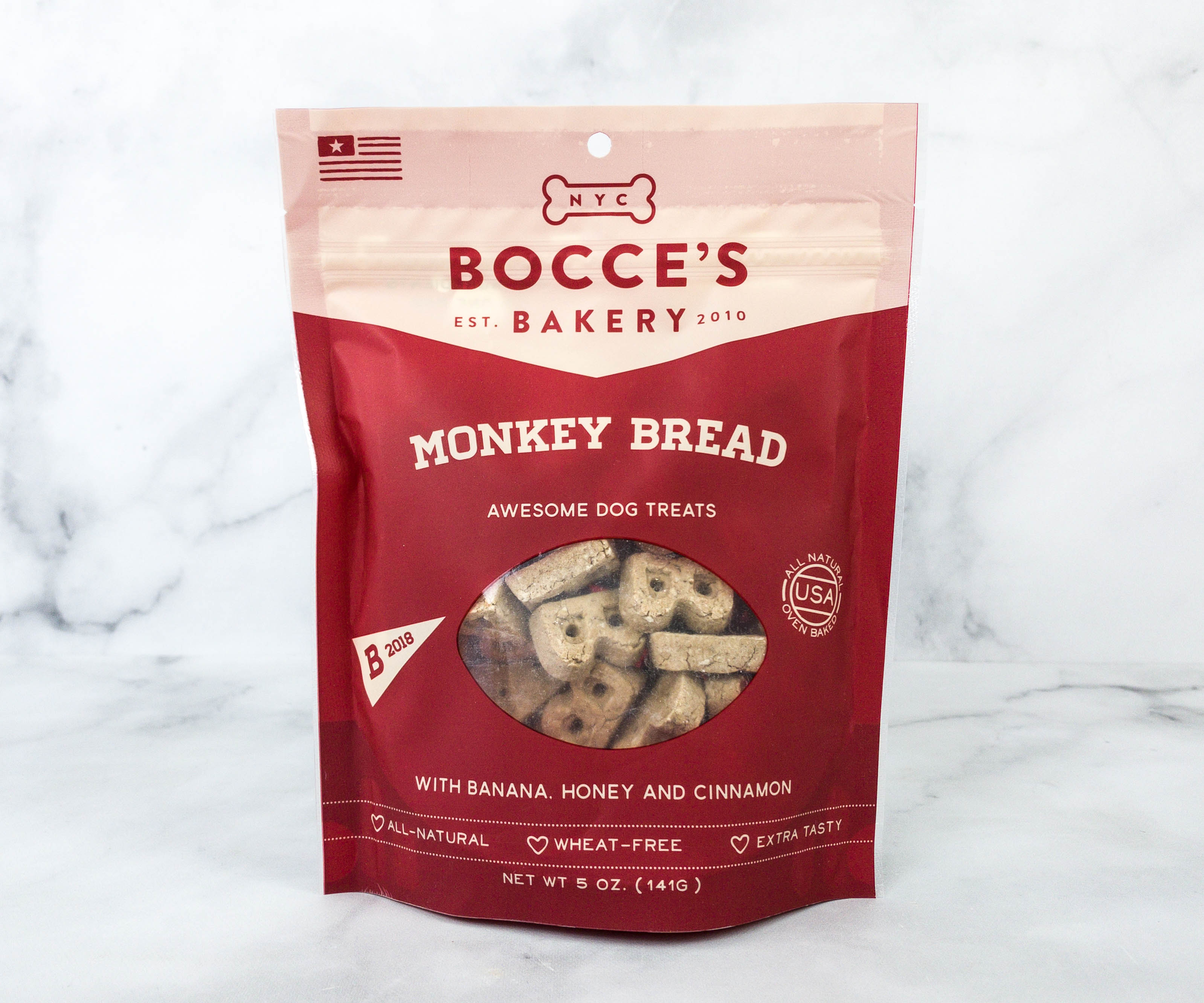 Bocce's Bakery Monkey Bread Dog Treats ($5.50) This month's box includes two bags of dog treats! The first one contains oven-baked treats made from all-natural and wheat-free ingredients.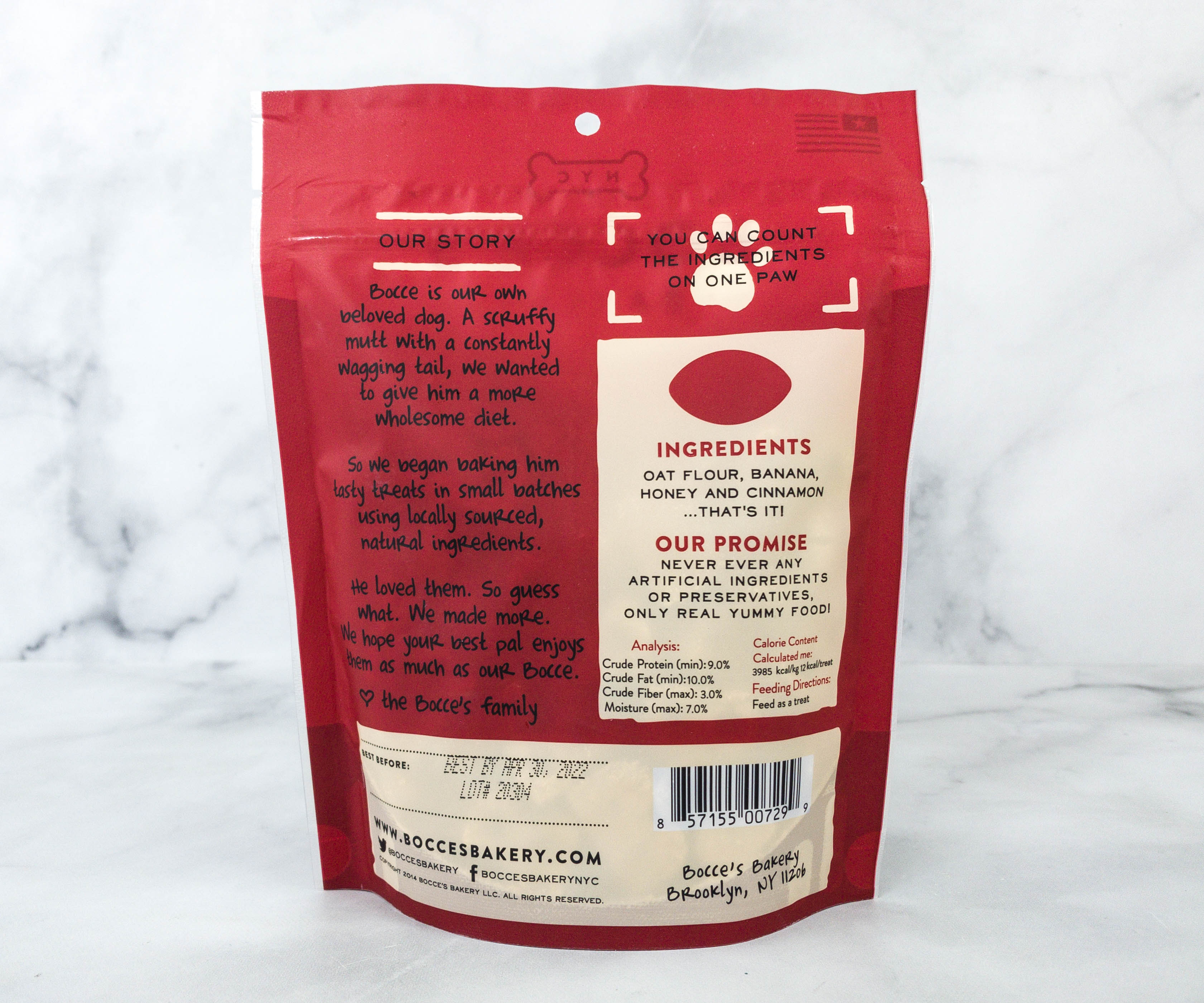 Ingredients include oat flour, banana, honey, and cinnamon. These treats were made in Bocce's Bakery located at Brooklyn, NY!
Each treat is B-shaped and bite-sized. They were also soft and chewy texture, so Buffy didn't have a hard time munching on them.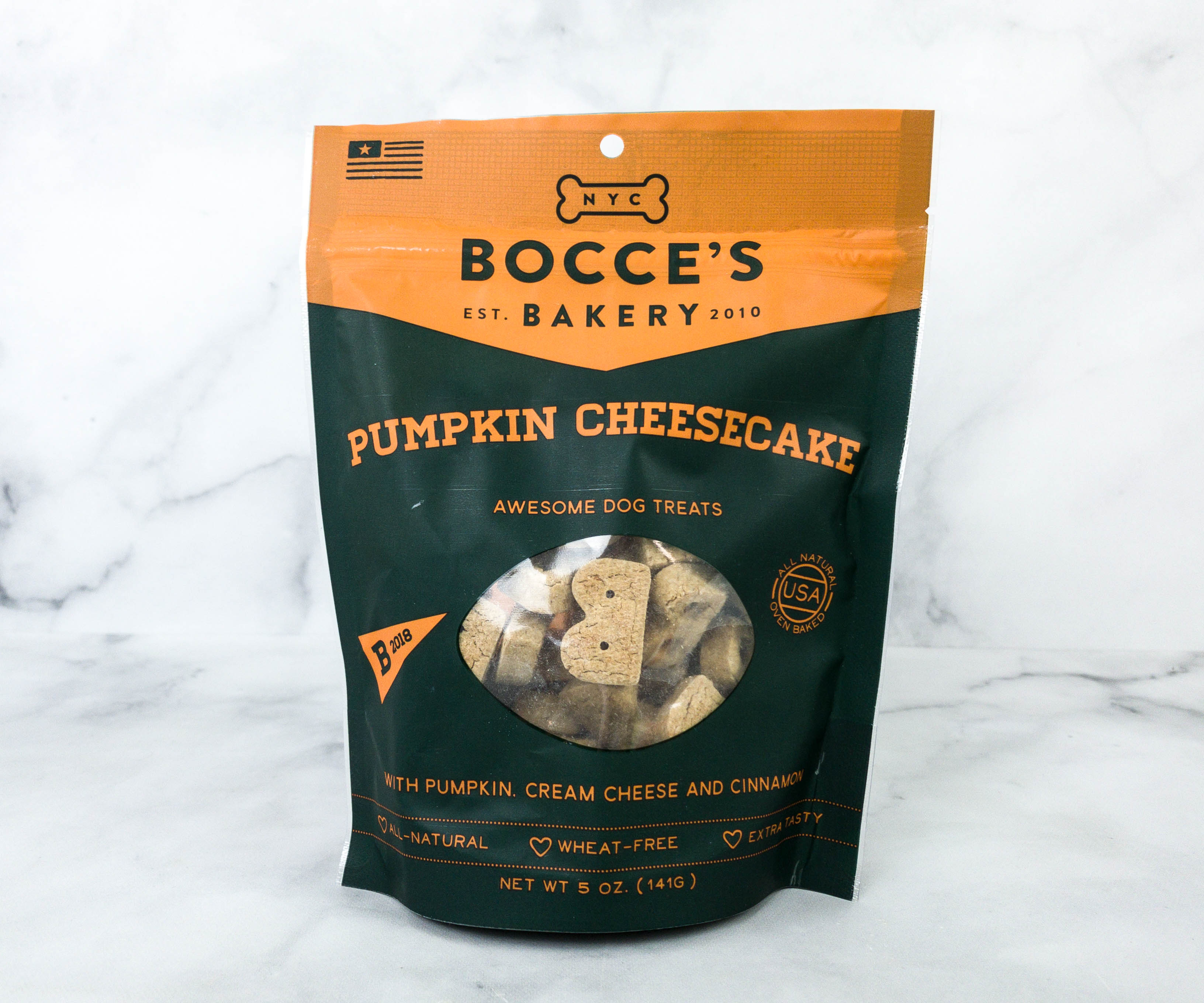 Bocce's Bakery Pumpkin Cheesecake Dog Treats ($5.50) The second bag of treats is also from Bocce's. This time, the oven-baked goodies are made with oat flour, pumpkin, cream cheese, and cinnamon.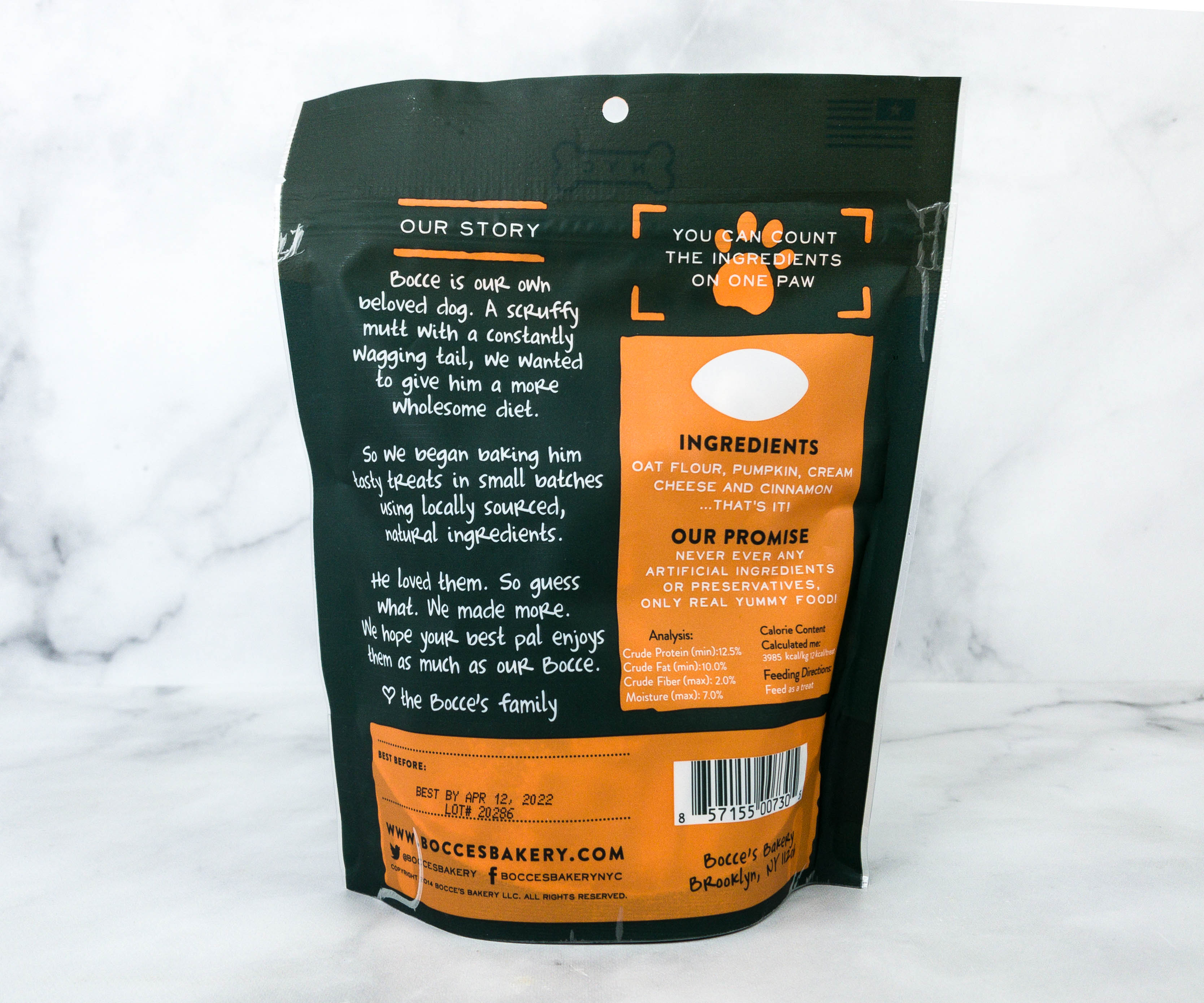 These treats don't contain any artificial ingredients or preservatives.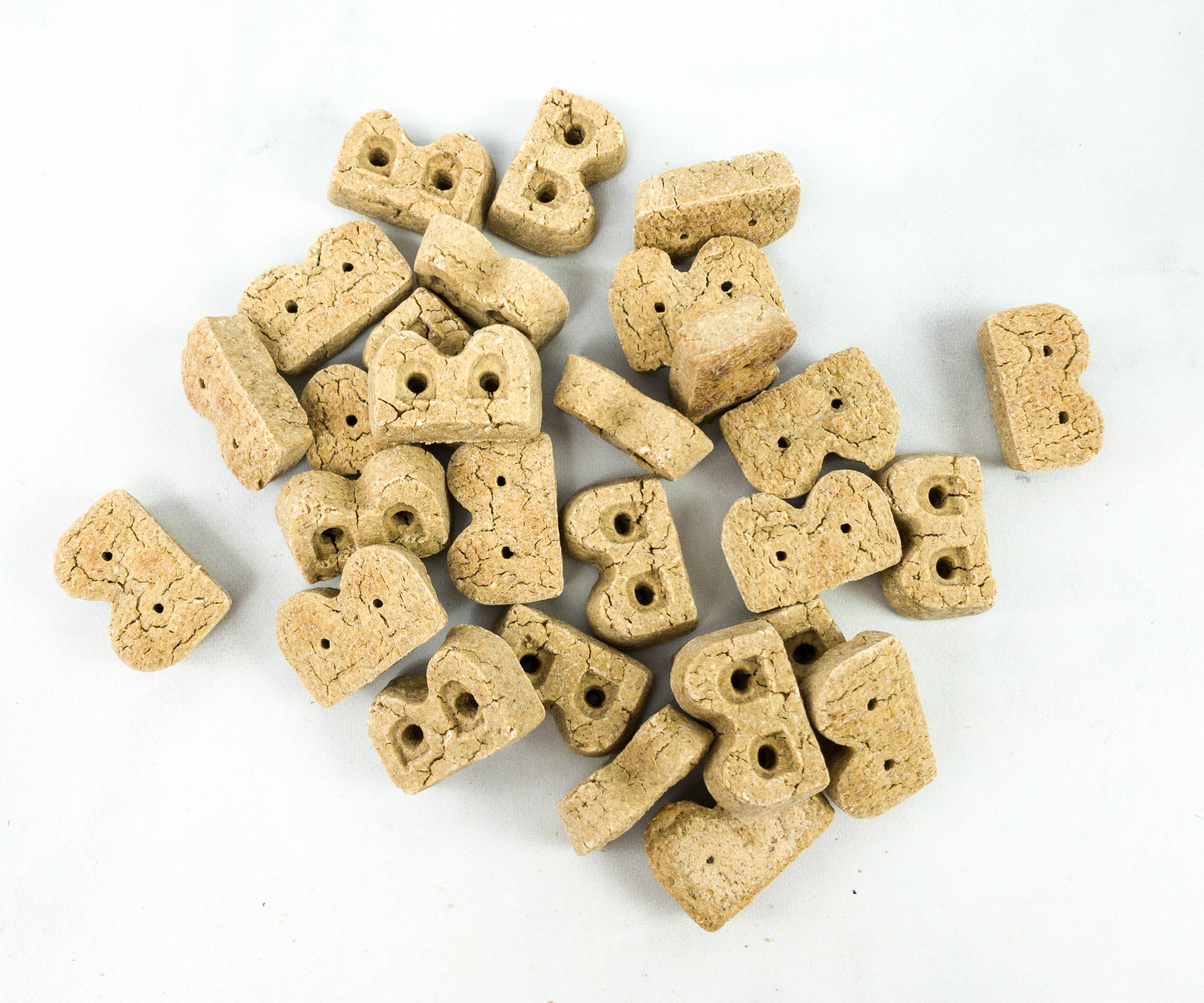 Just like the first bag of treats, these are also B-shaped and bite-sized. They are also soft and chewy, plus packed with essential nutrients to help keep dogs healthy and active.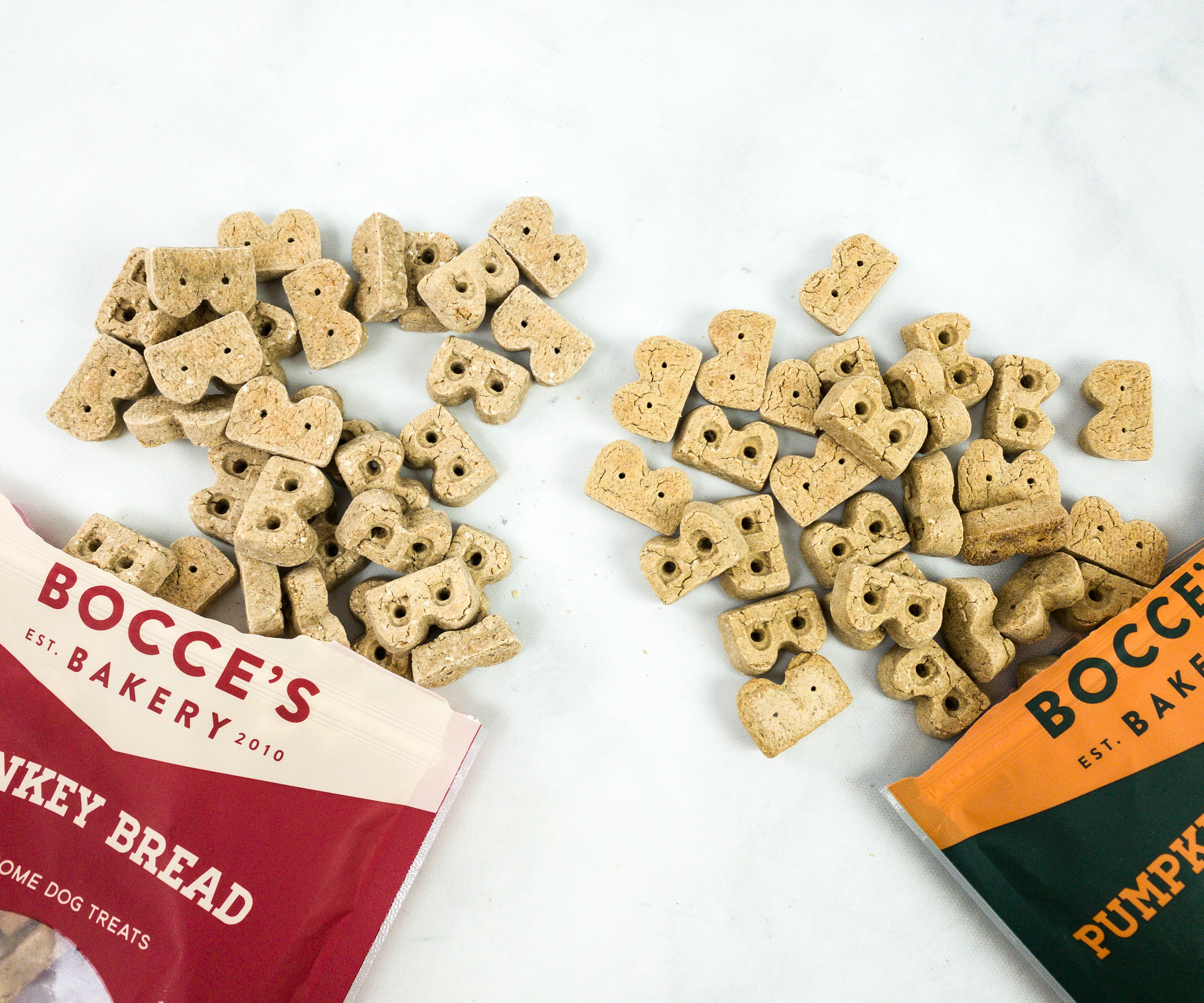 Both treats features the same texture, chewiness, and shape! All 3 of our pups love Bocce's so we were thrilled and so were they!
My pup's holidays became merrier with all these toys and treats from Dapper Dog Box! The two toys are both ideal to soothe a dog's gums and keep them entertained, while the bags of treats are made from wholesome ingredients and none of the nasty stuff. Of course, the box also includes a cute bandana, and this month, it's Christmas-themed. Buffy loved wearing it for the holidays! All in all, it's a fun subscription for dogs. They only send the best toys and treats so we couldn't ask for more!
Did you love this month's box as much as we did?