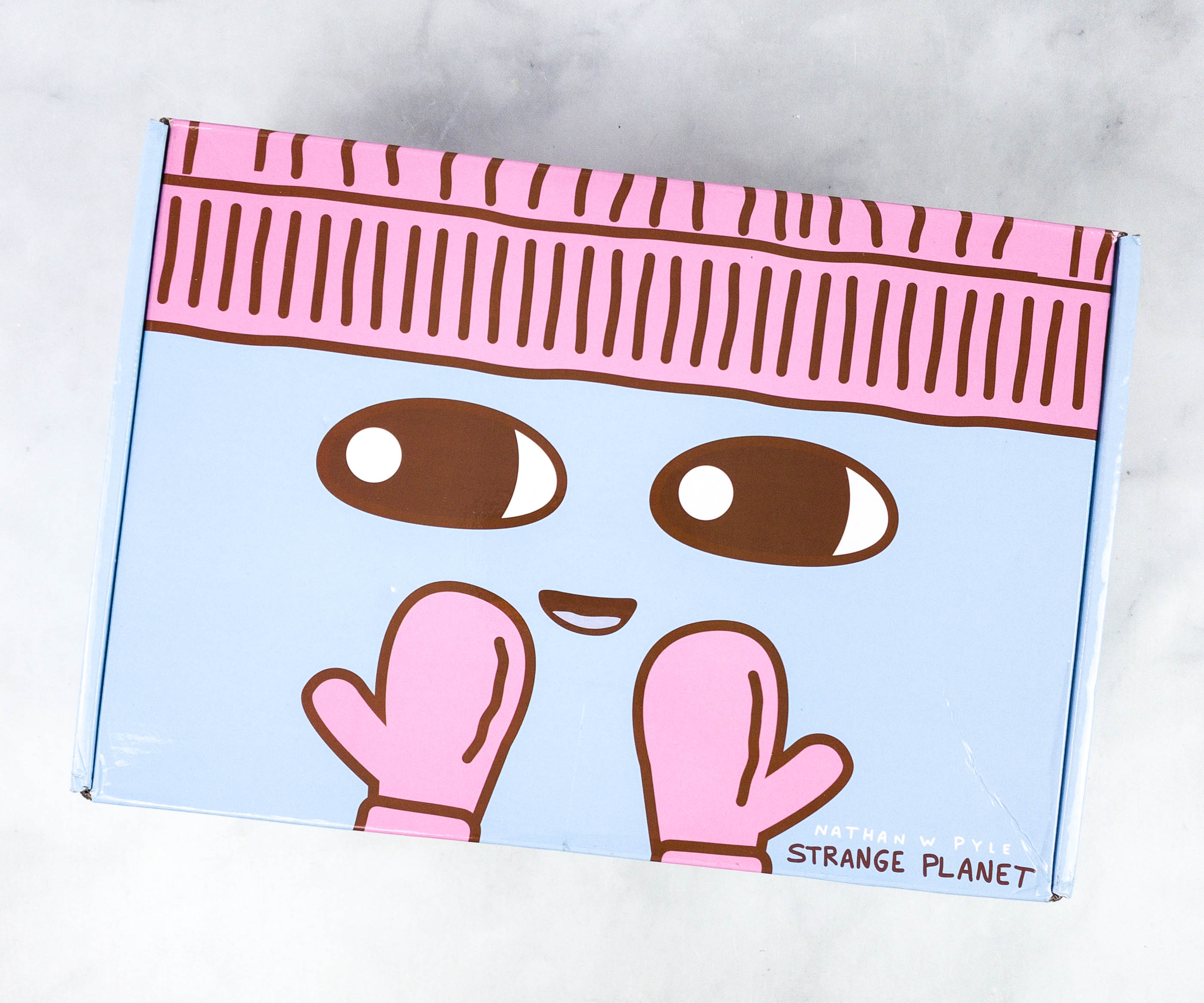 Strange Planet Box is a quarterly subscription box that delivers cool stuff for fans of Strange Planet by Nathan W. Pyle! The box cost starts at $39.99. Each quarter, you will receive out-of-this-world collectibles, apparel, accessories, stationery, homeware, decors, or even exclusive comics. The Strange Planet merch is directly delivered at your door!
What started as a webcomic is now a book series! Strange Planet features Aliens exploring regular human things and describing them in ways that, well, aliens might. Its quirky humor easily captured the interest of many, including us. The second book, Stranger Planet, was just released this June!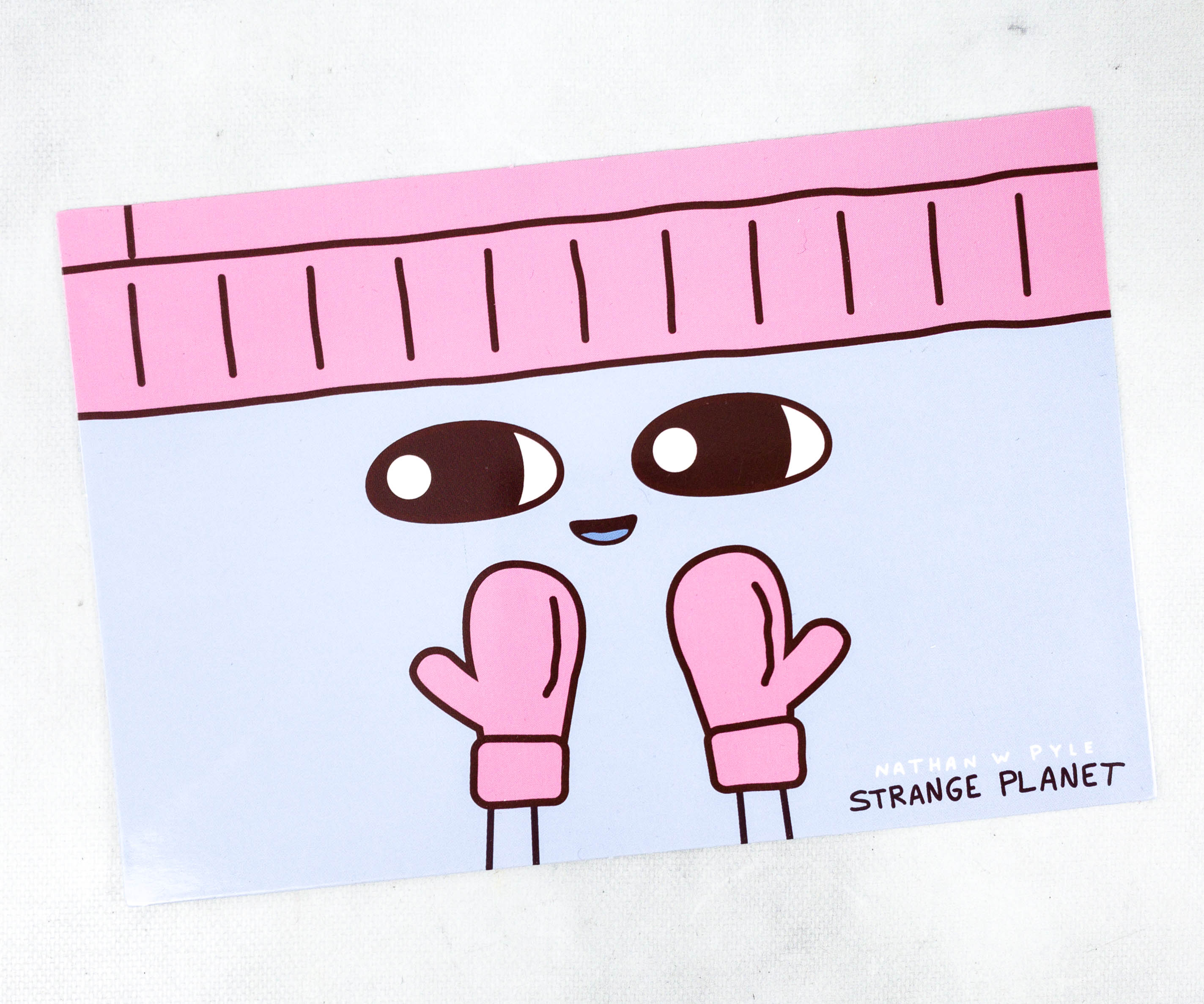 They included an info card which, of course, features an Alien!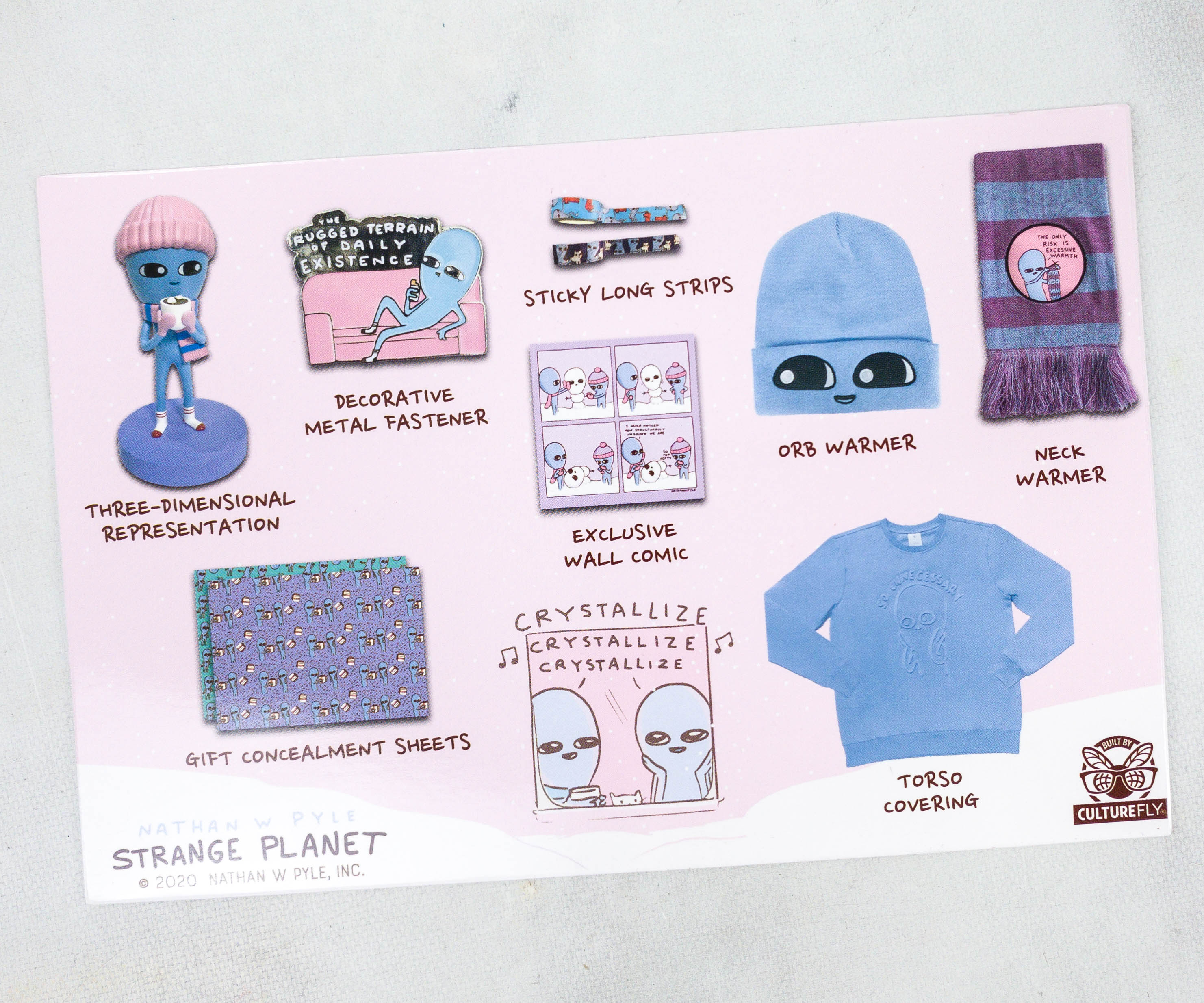 The other side of the card lists all the items included inside the box!
Here are all the licensed Strange Planet merchandise in my box!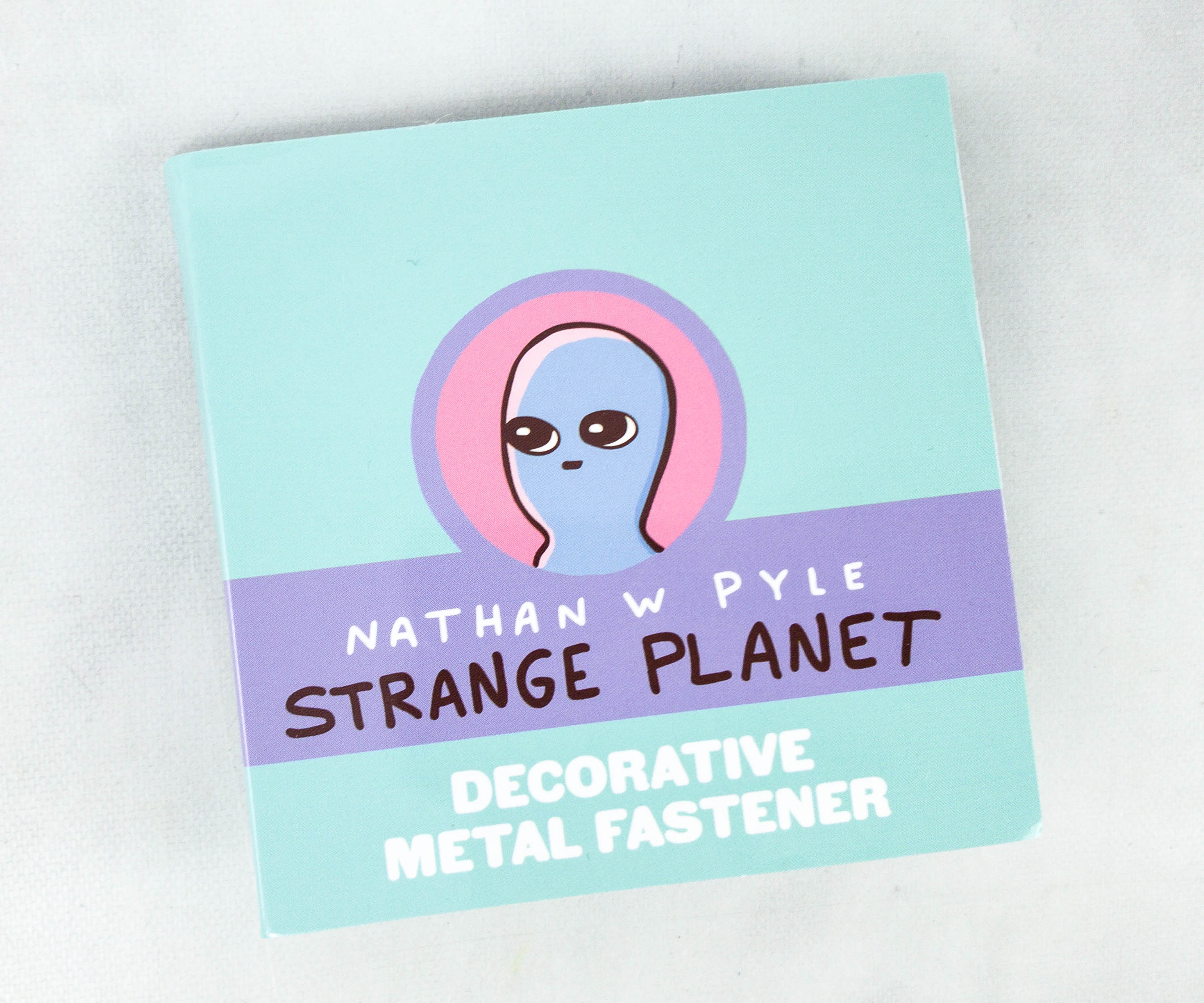 Decorative Metal Fastener – Button Pin. Here's a staple item in the box! This quarter, I received another exclusive pin that features a scenario from the comic strip, which they refer to as a "decorative metal fastener." How adorable!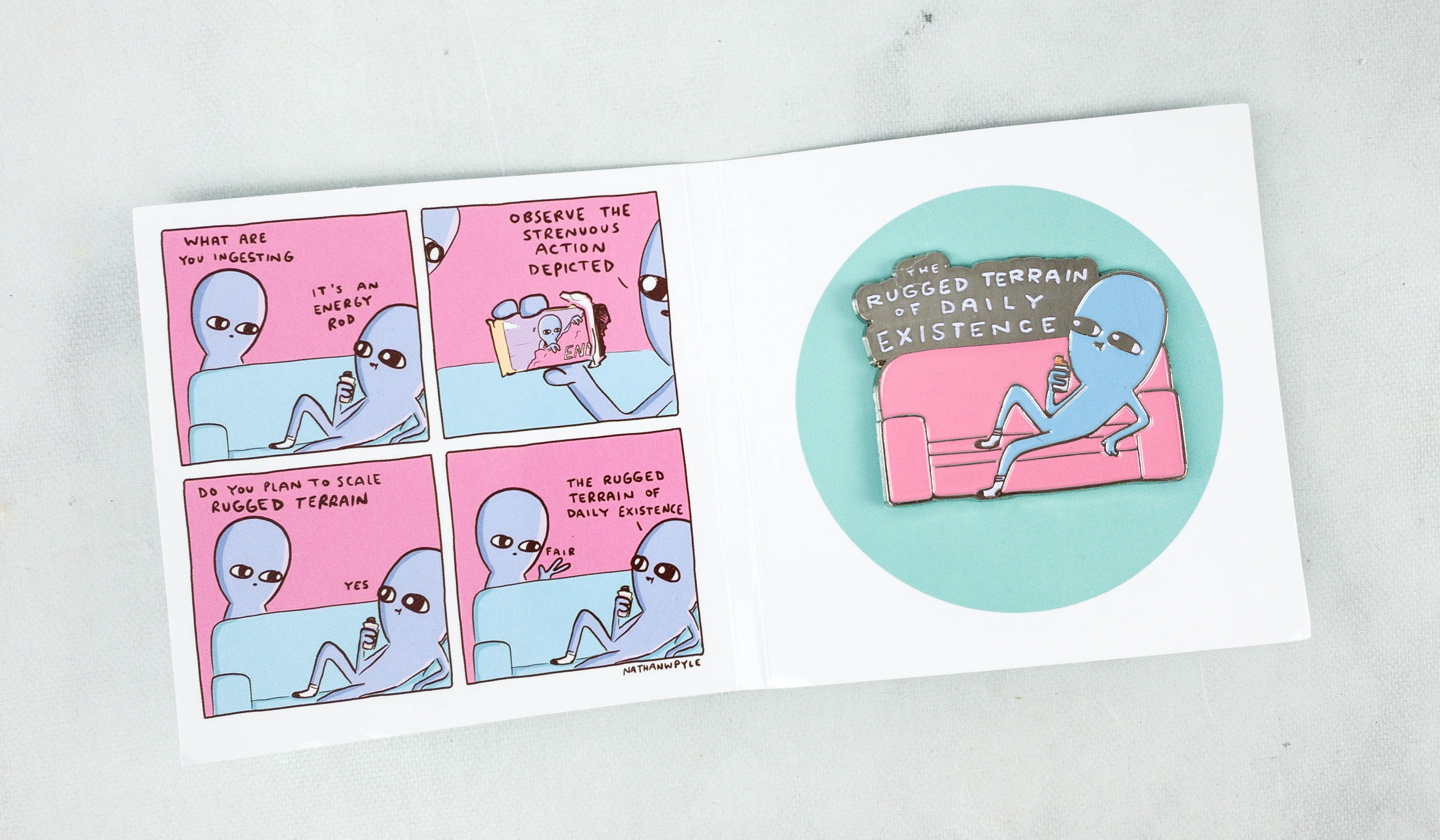 Inside the carton packaging is a four speech bubble comic strip where the pin is based from!
This pin features the cute little blue alien eating an energy rod (chocolate!) while sitting on a pink sofa. It's perfect for decorating a plain tote bag!
The rugged terrain of daily existence!
Exclusive Wall Comic. It's another great addition to my growing collection of comic wall displays! This time, it's a winter-themed comic strip that features a pair of aliens building a snowman.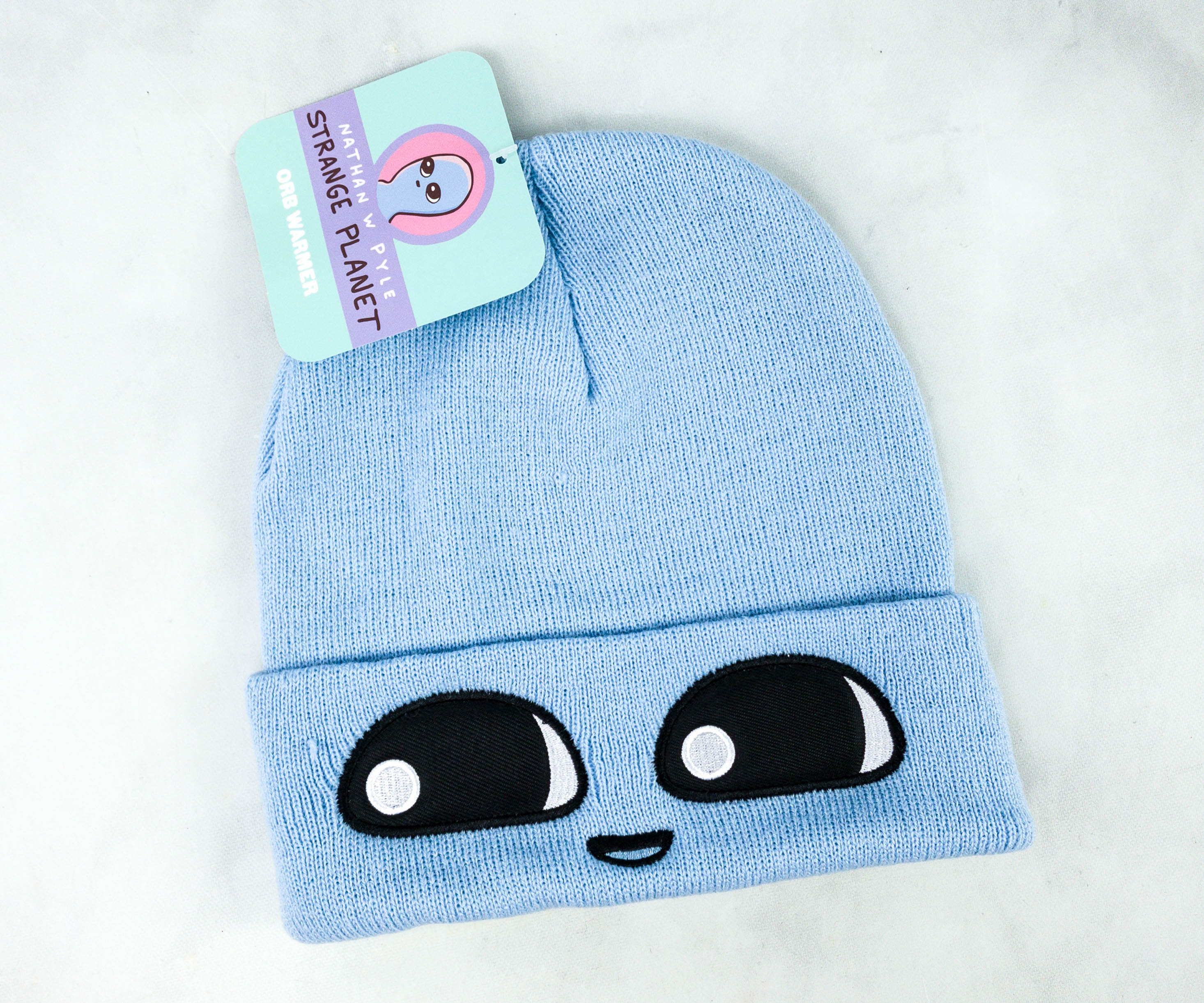 Orb Warmer. To keep me warm and cozy in a stylish way, here's a Strange Planet-themed knitted beanie made from super soft cotton materials.
It has a light blue base color, a pair of huge wide eyes, and smiley lips, based on the aliens in the comic. It's so cute and perfect to brighten up a Zoom meeting (yes, have done that, would do again).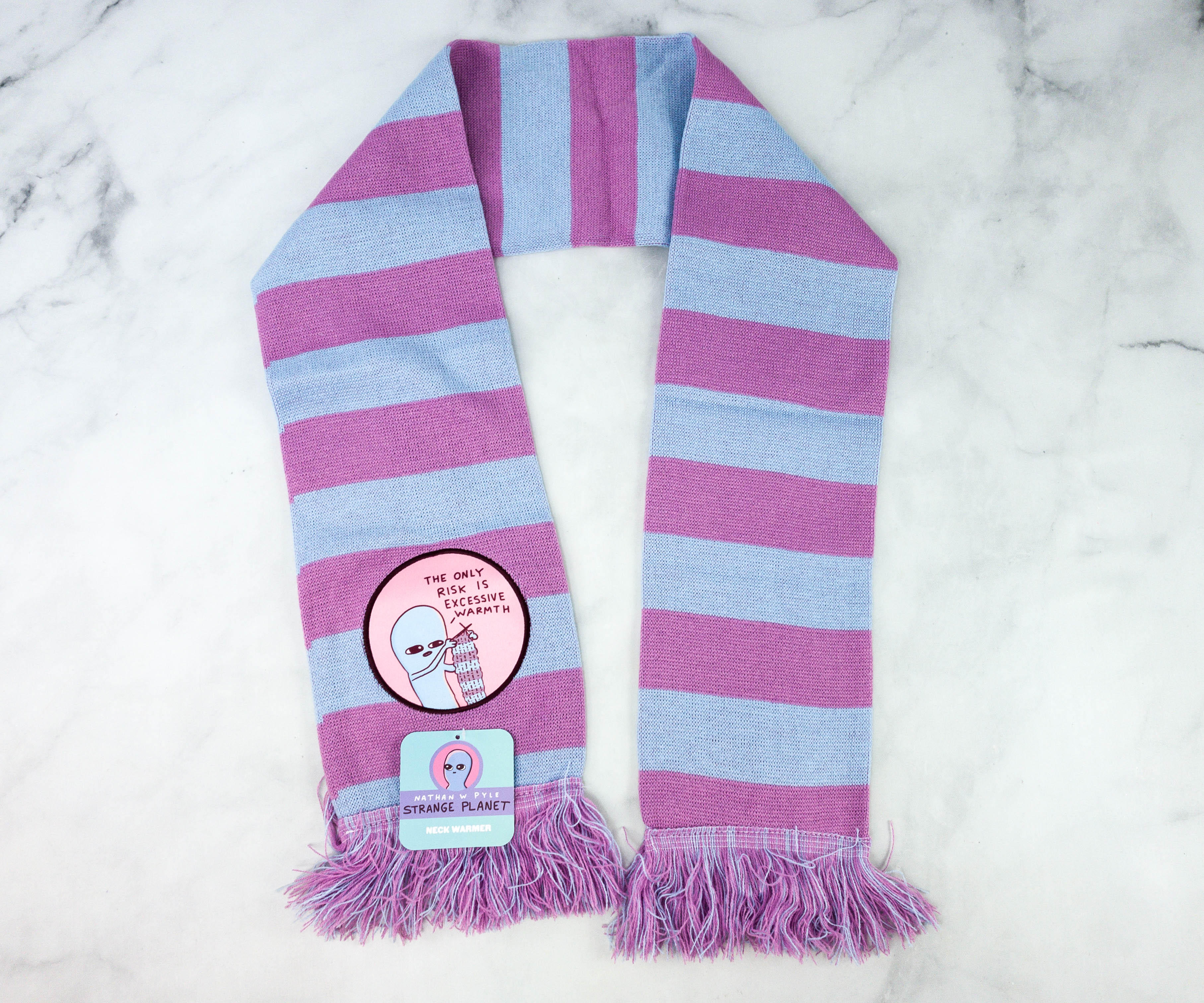 Neck Warmer. To pair with the beanie is this knitted scarf neck warmer! It's made from a soft, premium-quality cotton fabric and features a classic purple and blue stripes design.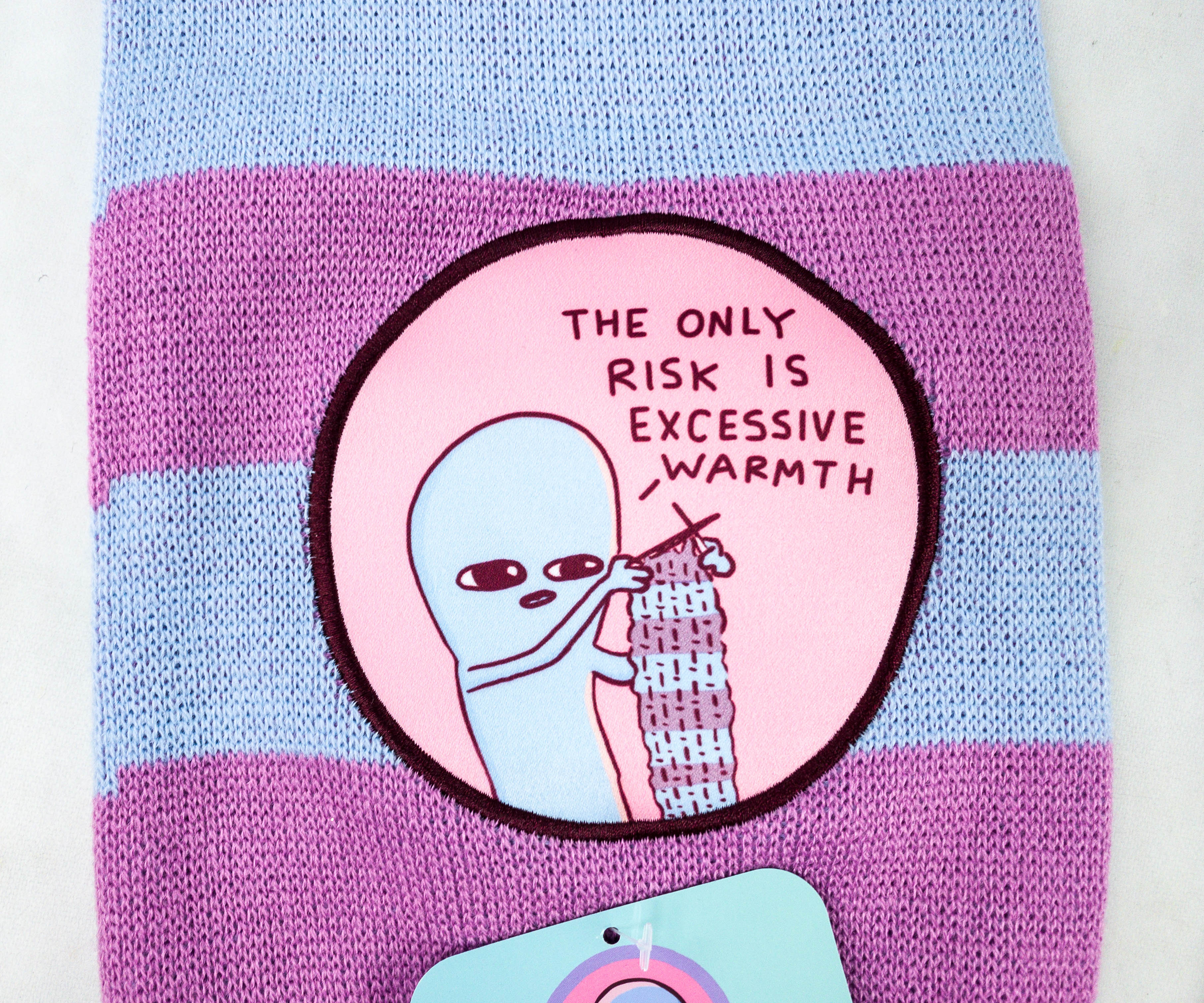 Embroidered on this part of the scarf is a mini comic bubble with an alien knitting its own scarf. It also says "the only risk is excessive warmth!" I couldn't agree more!
Torso Covering – So Unnecessary. This torso covering, also known as a pullover to humans, came in a light blue color and features a ribbed neckline, cuffs, and hem. I like that it's soft and lightweight, plus it looks so cozy with plain leggings!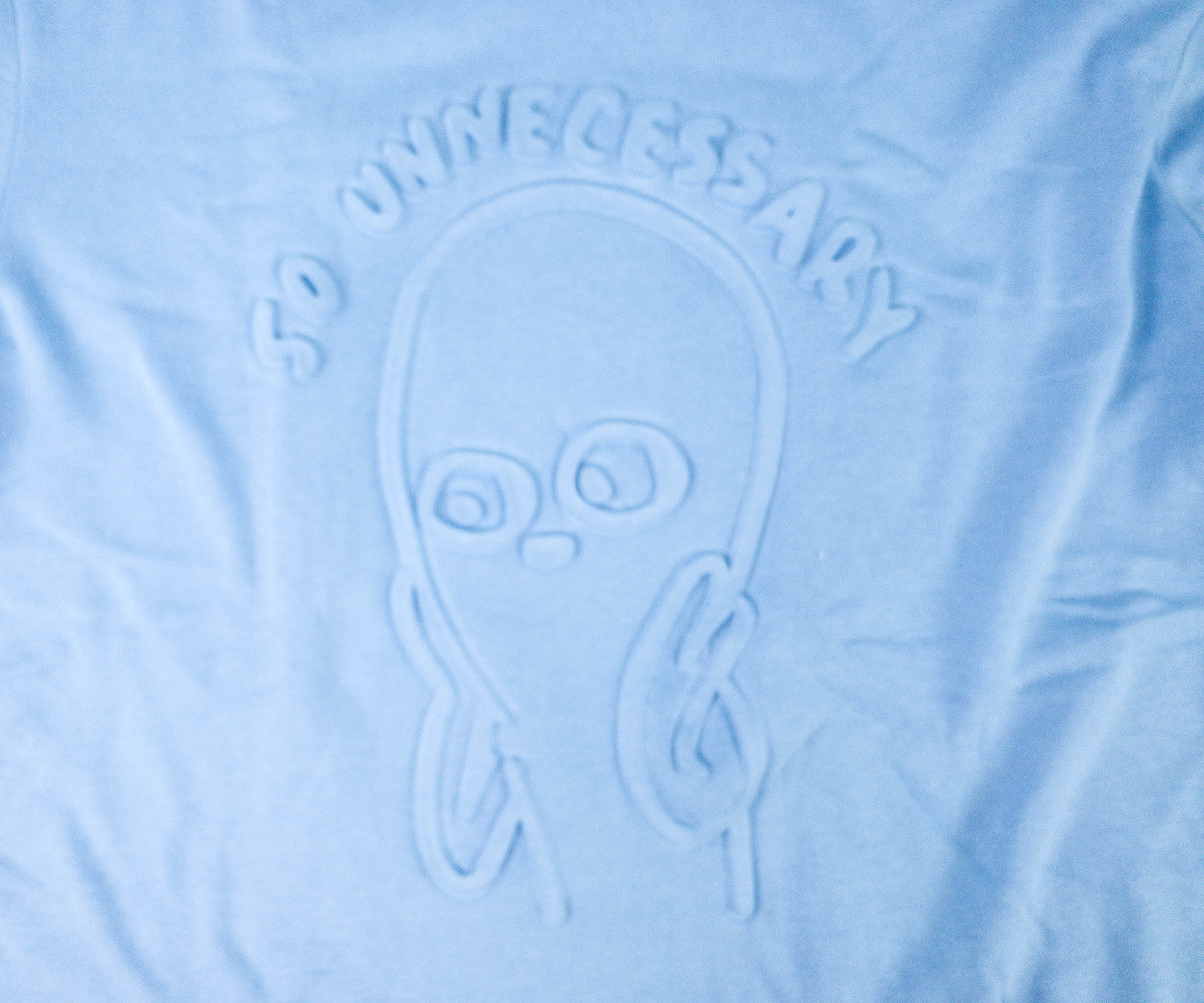 Instead of a print, the design is embossed! It features an image of the alien and a text that says "SO UNNECESSARY."
Here's a closer look at the design! It's so cool!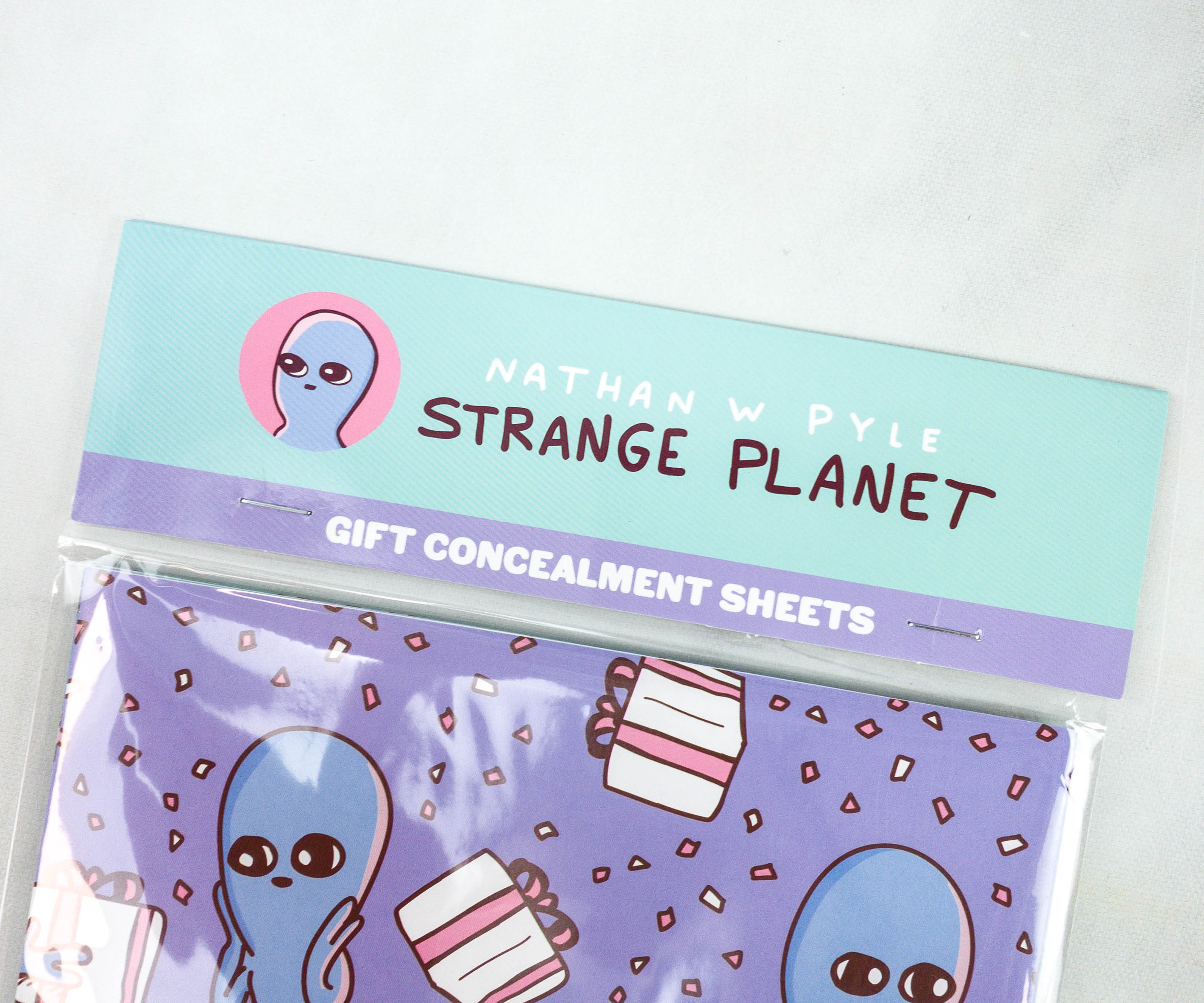 Gift Concealment Sheets. These gift wrappers, a.k.a. gift concealment sheets, are perfect whether for holiday gifts or just because gifts.
The set includes a light blue wrapping paper and a purple gift card!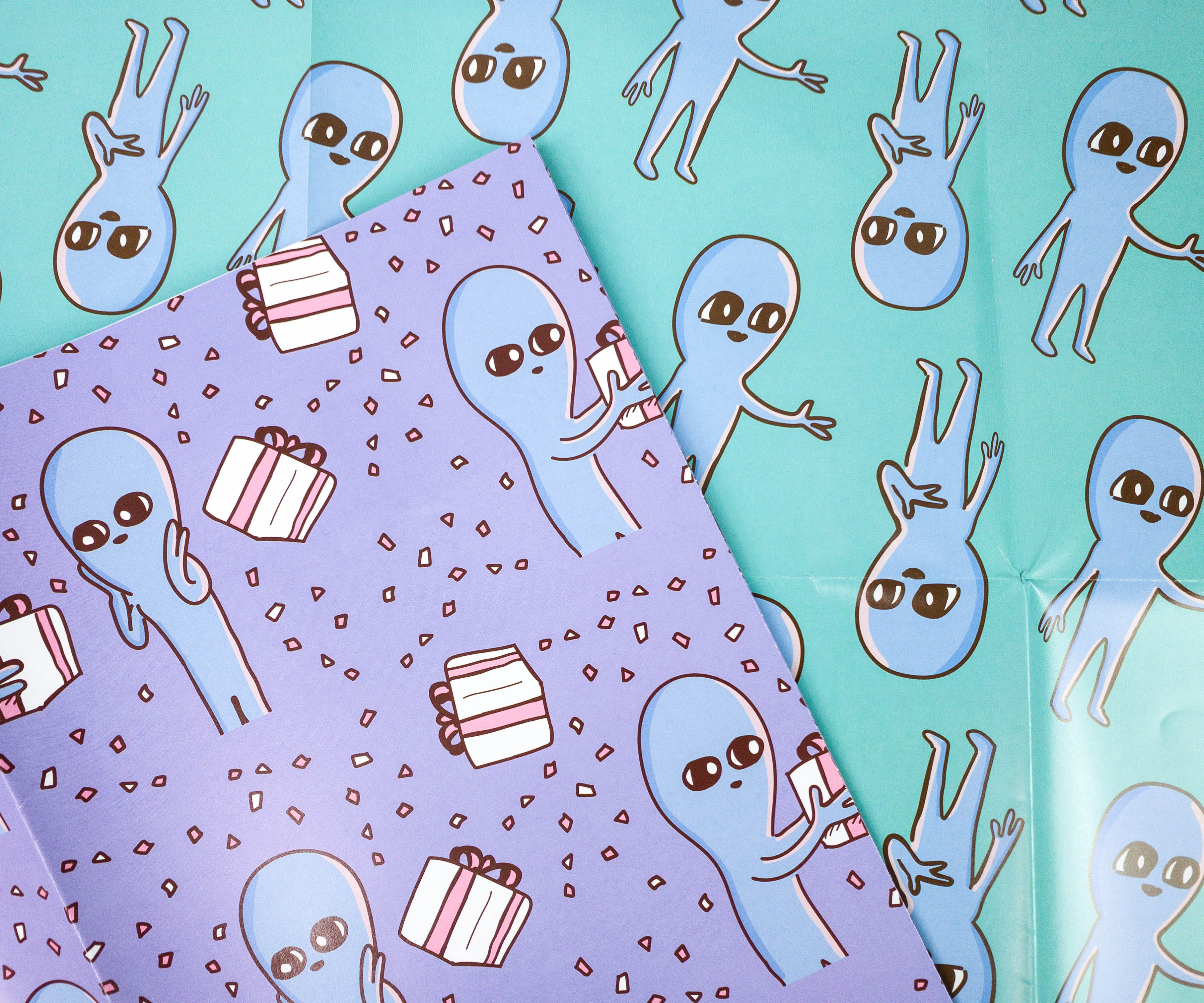 I'm loving the color combination here, as well as the cute alien and the confetti on the background!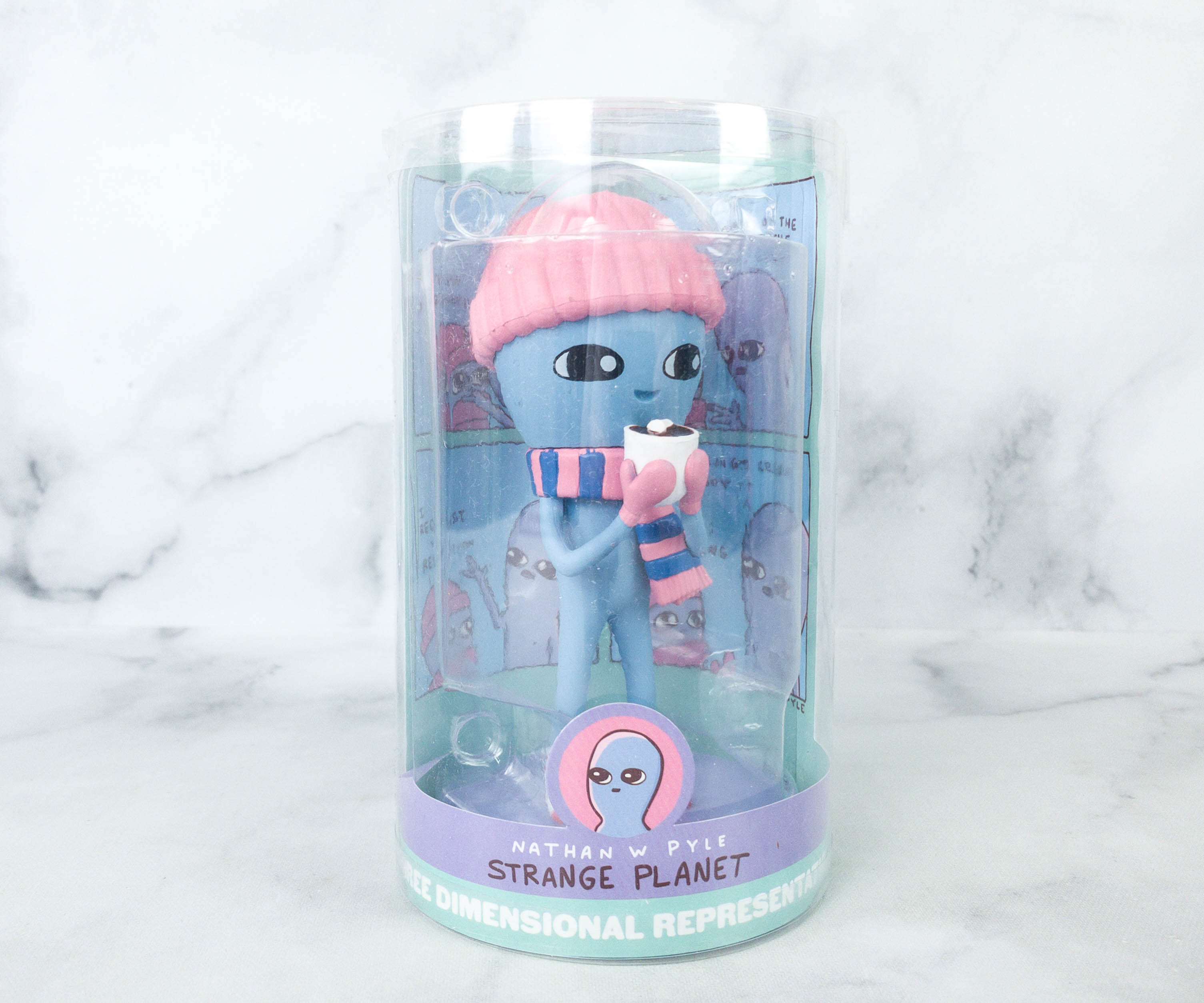 Three-Dimensional Representation – Vinyl Figure. Strange Planet box would not be complete without a 3D vinyl figurine!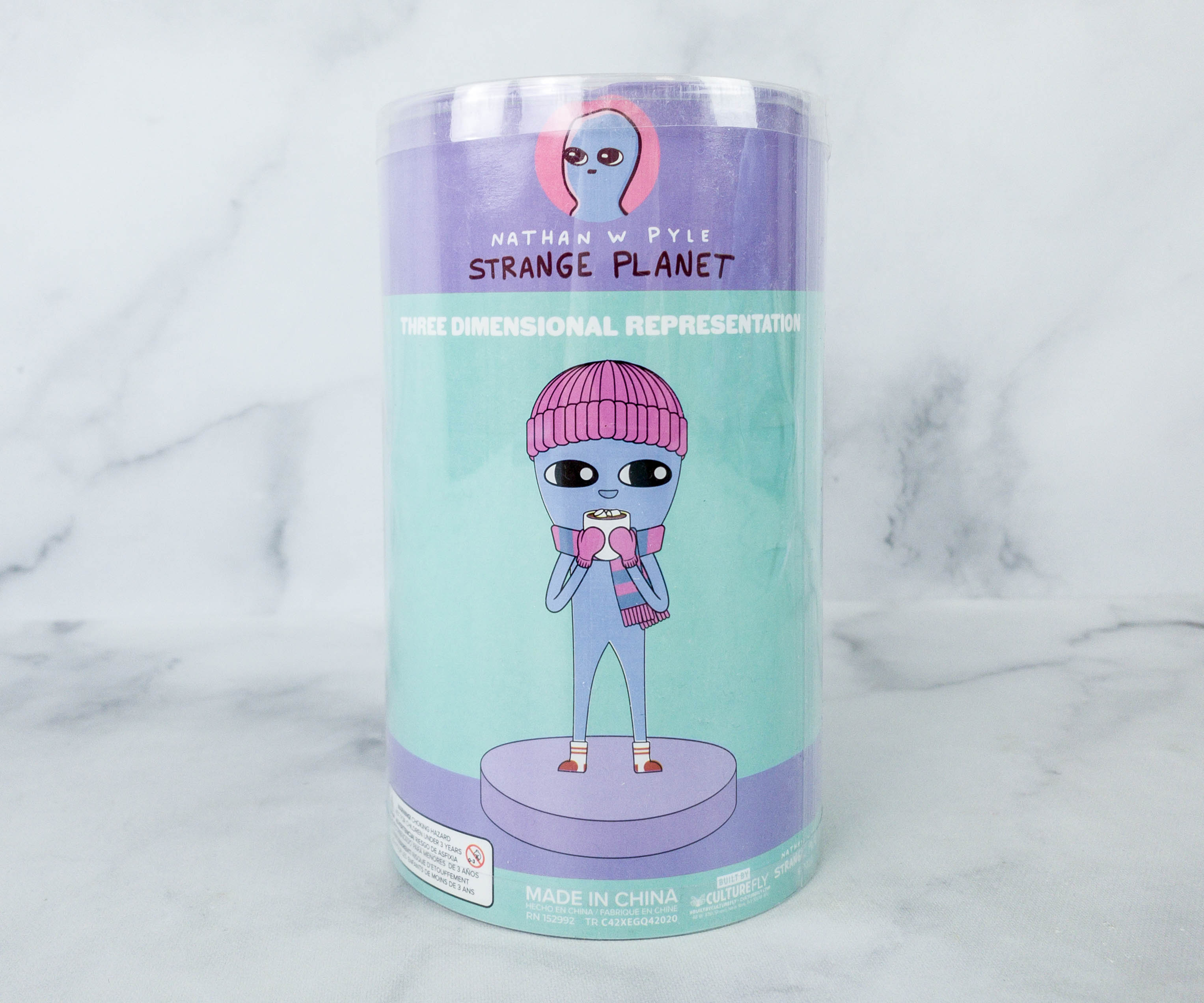 Featured at the back of the container is an illustration of the actual figurine inside.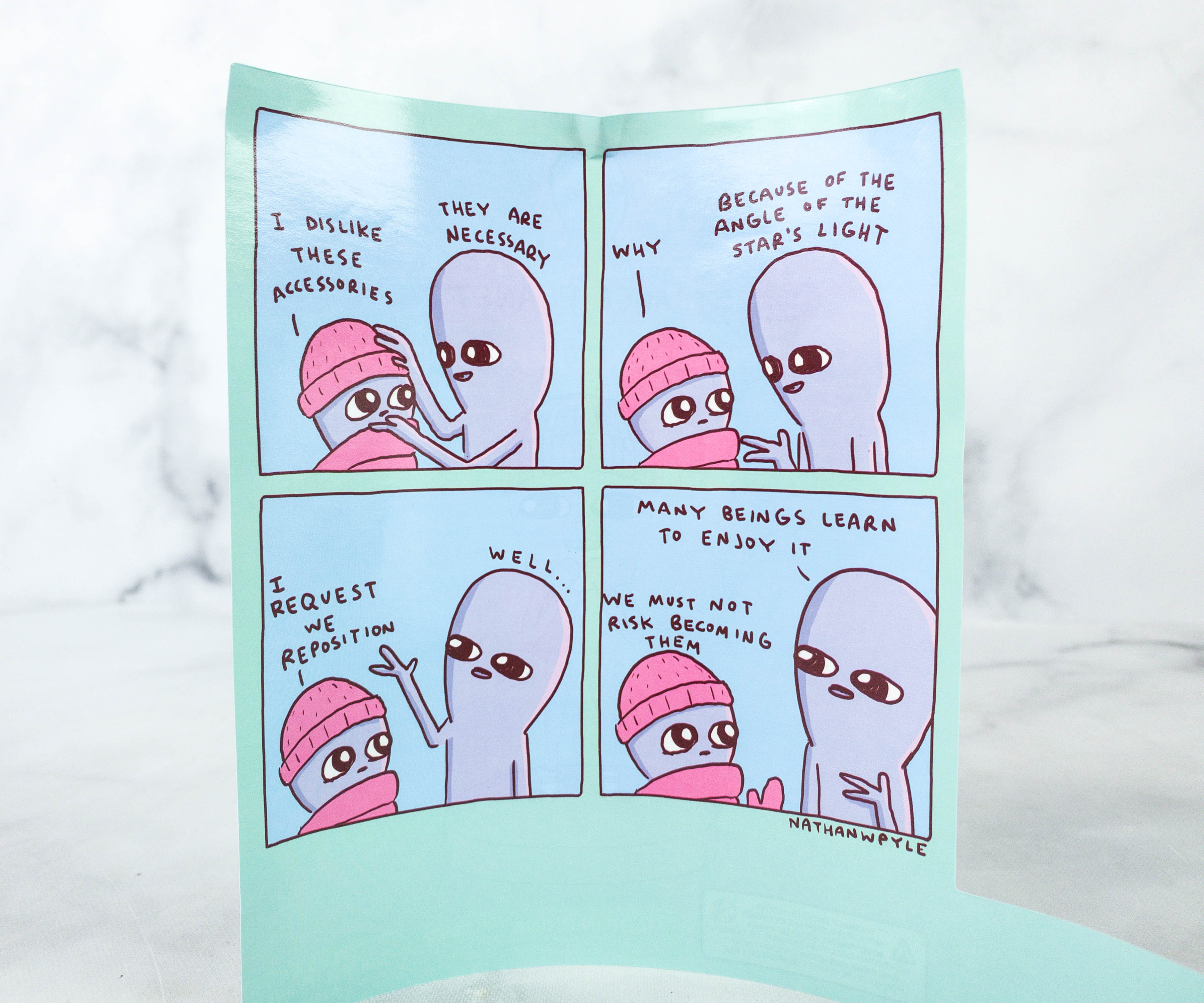 Aside from the vinyl figurine, the container also includes a four-segment mini-comic strip!
This figurine features the blue alien wearing a pink beanie, striped scarf, pink gloves, and socks!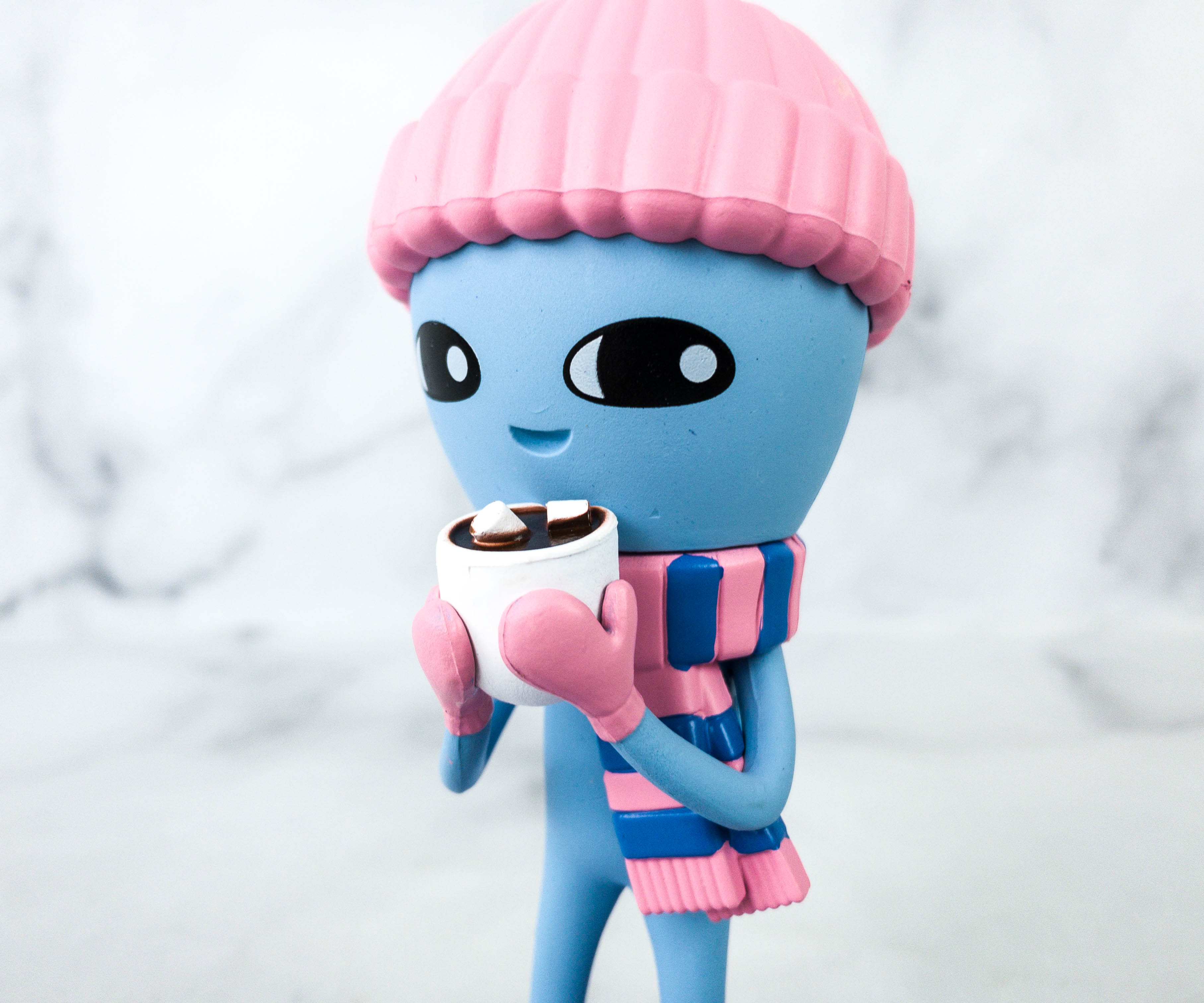 The alien is also holding a white mug filled with hot chocolate! Yum!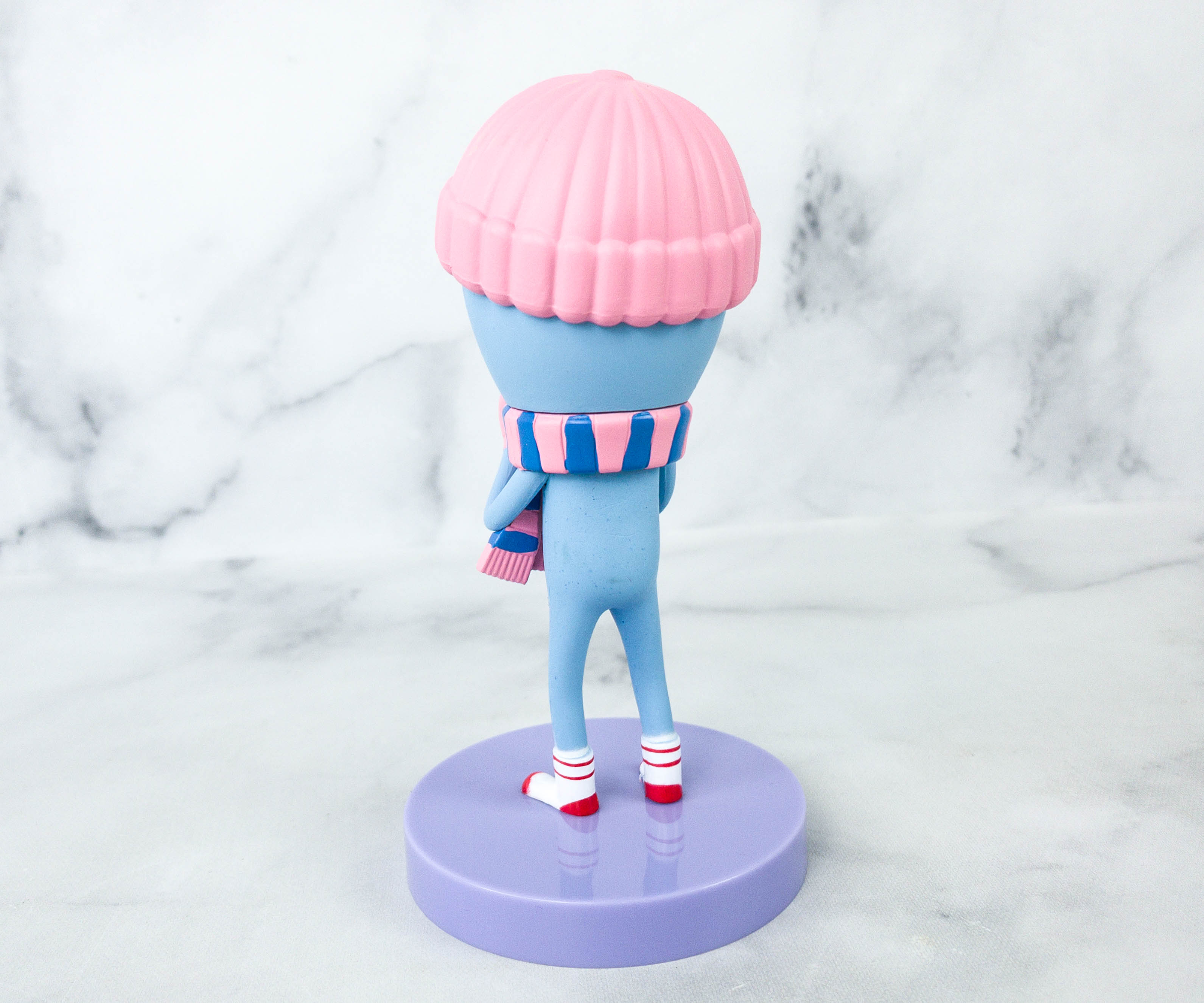 It's nicely detailed and I love the colors!
Strange Planet Box sends exclusive and high-quality merchandise based on one of the most popular quirky comics on the internet! I loved all the items I received this quarter, especially the winter-themed wearables including the long-sleeved top, beanie, and scarf. They're all soft and super comfortable to wear! As expected, the button pin, vinyl figurine, and comic strip wall frame were all awesome as well. They make a great addition to my Strange Planet display at home. This is definitely a great subscription box for Strange Planet lovers, whether young or old!
What do you think of the Strange Planet Box?