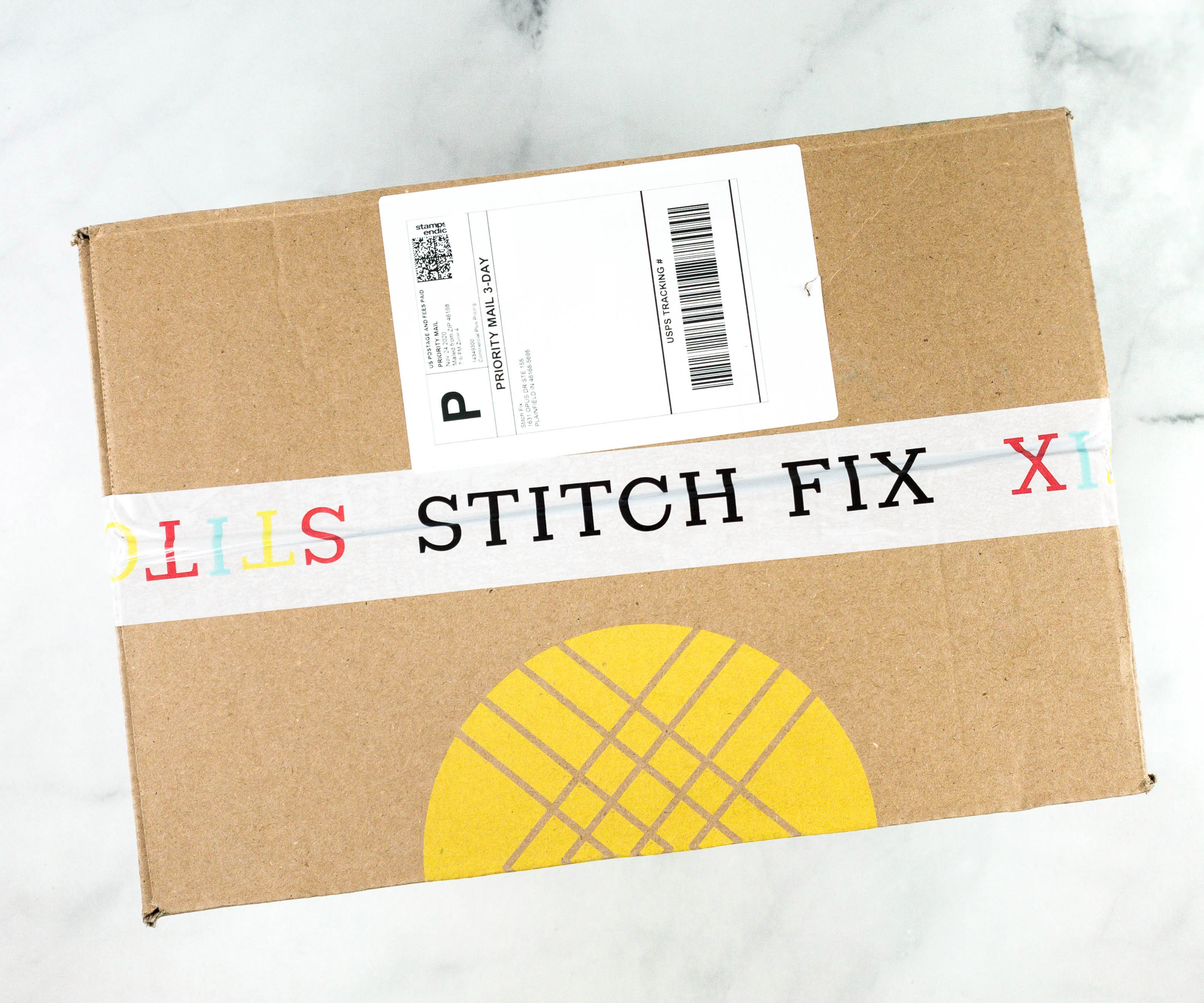 Fix Kids is a personal styling service for kids clothing ranging from sizes 2T to 14. At $20 styling fee for each box, you'll get 8 to 12 items with retail prices ranging from $10 to $35. You will be asked to share some styling preferences when you sign up for this box so that the items included will be curated accordingly. If there are clothes that don't fit your kid or your sense of style, you can always return them by the return envelope included in the box. If you do decide to keep all of the items, you will get 25% off on the whole box.
This is the review of Stitch Fix Kids for Boys.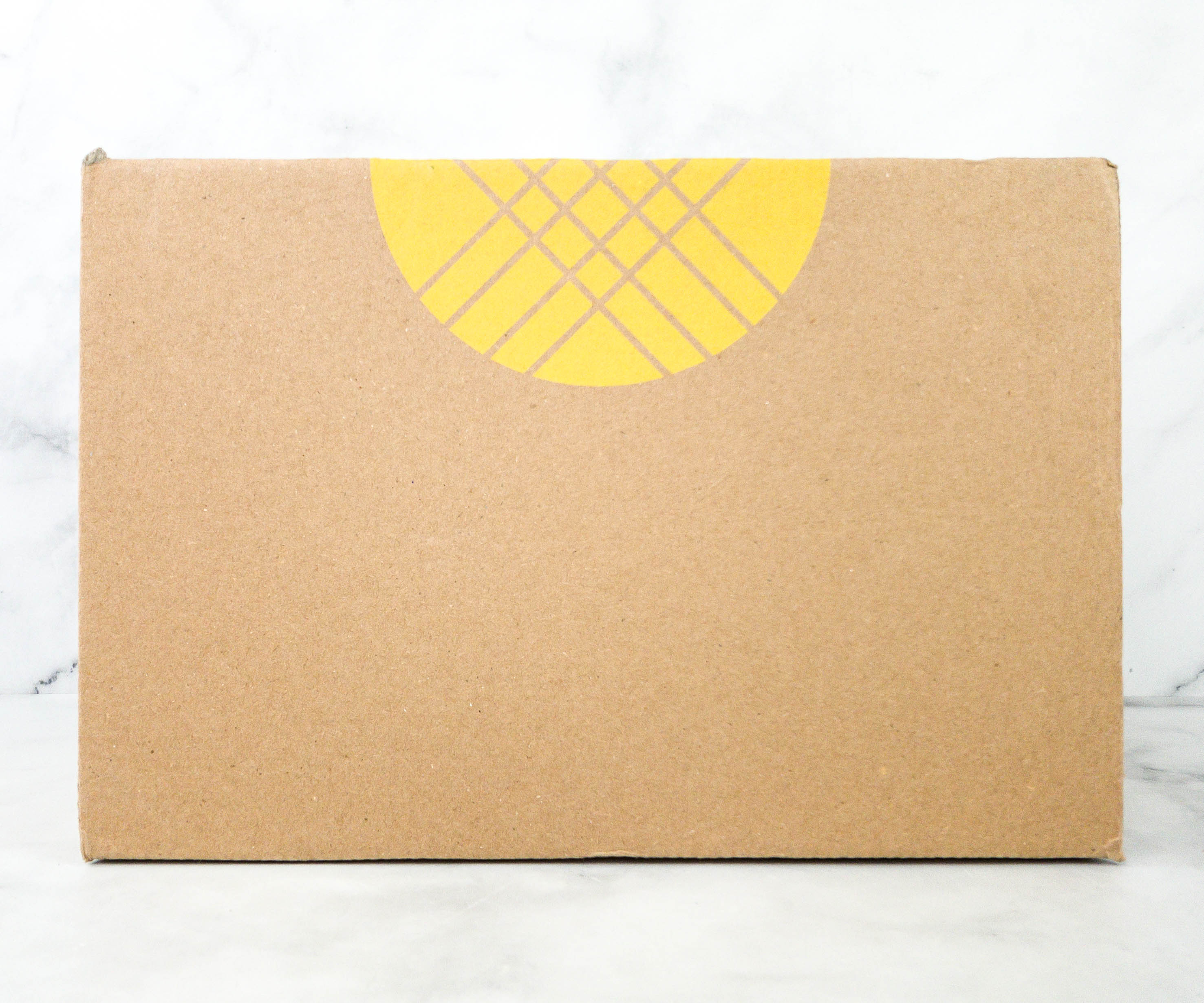 All the items are packed in a brown box sealed with a Stitch Fix sticker.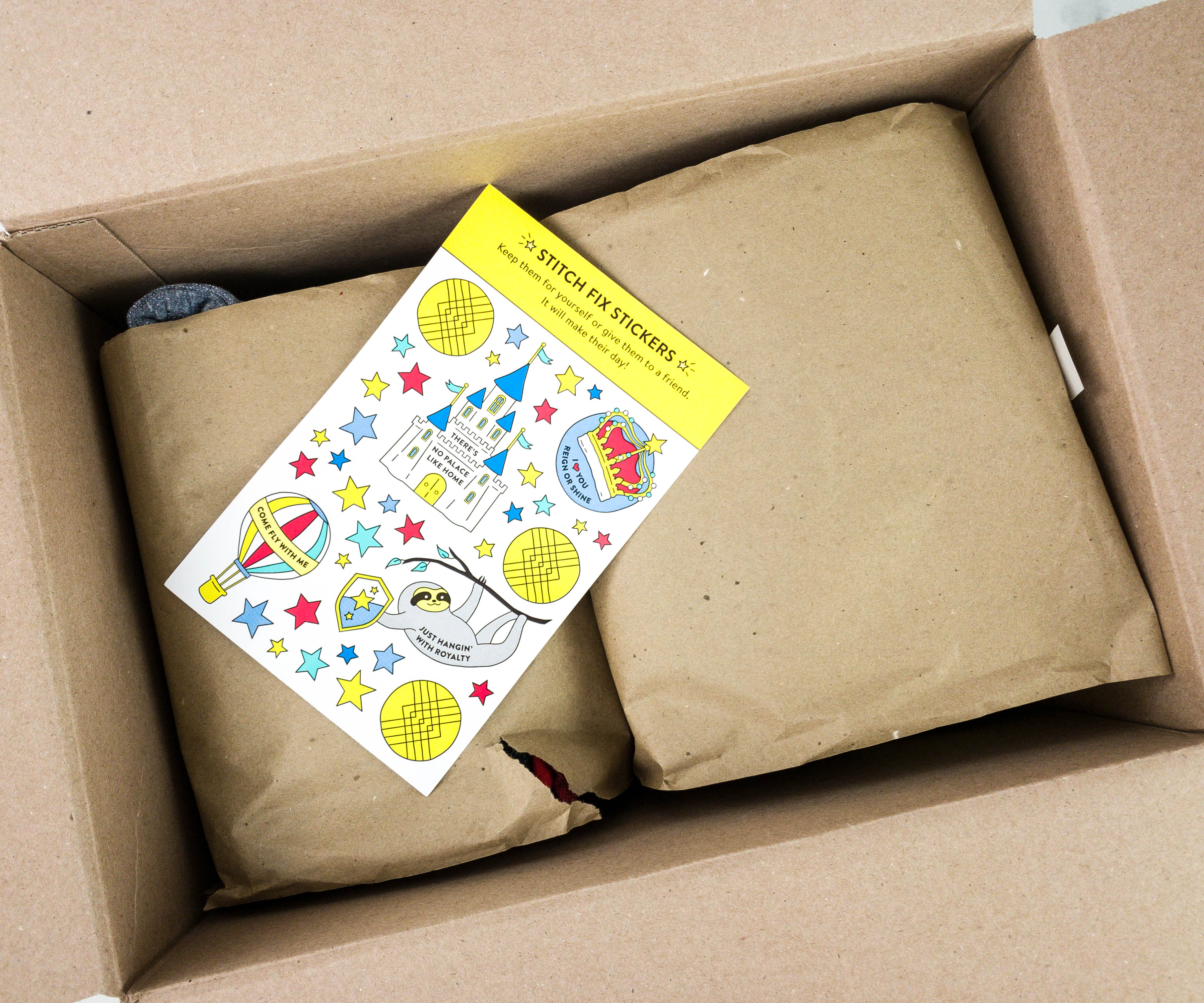 This month's box doesn't contain any cute or colorful design, it's just a plain, sturdy brown box.
Every kids' box includes a sheet of stickers with some cool, kid-friendly designs!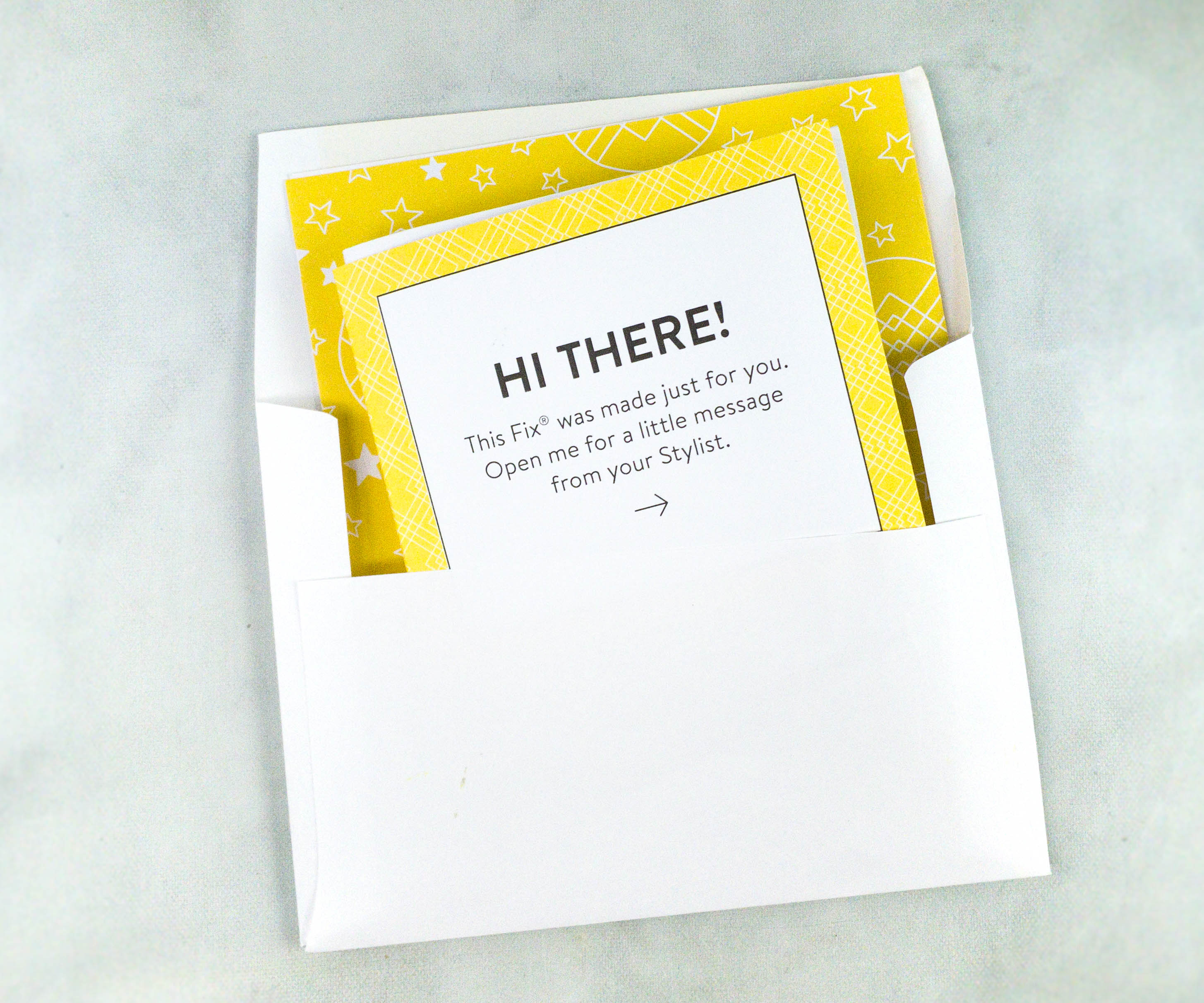 There's also an envelope from Stitch Fix Kids!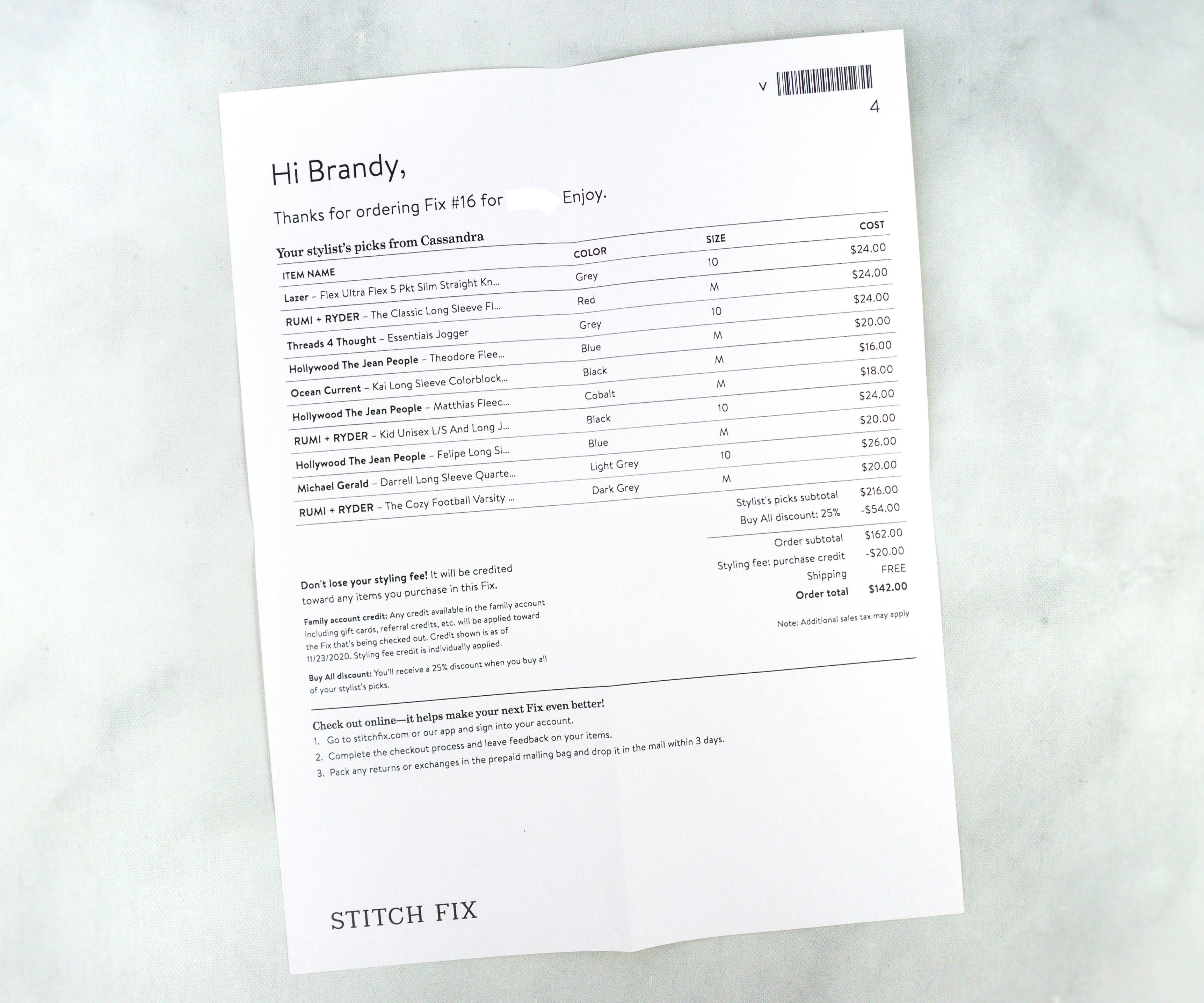 Inside the envelope is a personal message from the stylist and a rundown of all the items in the box.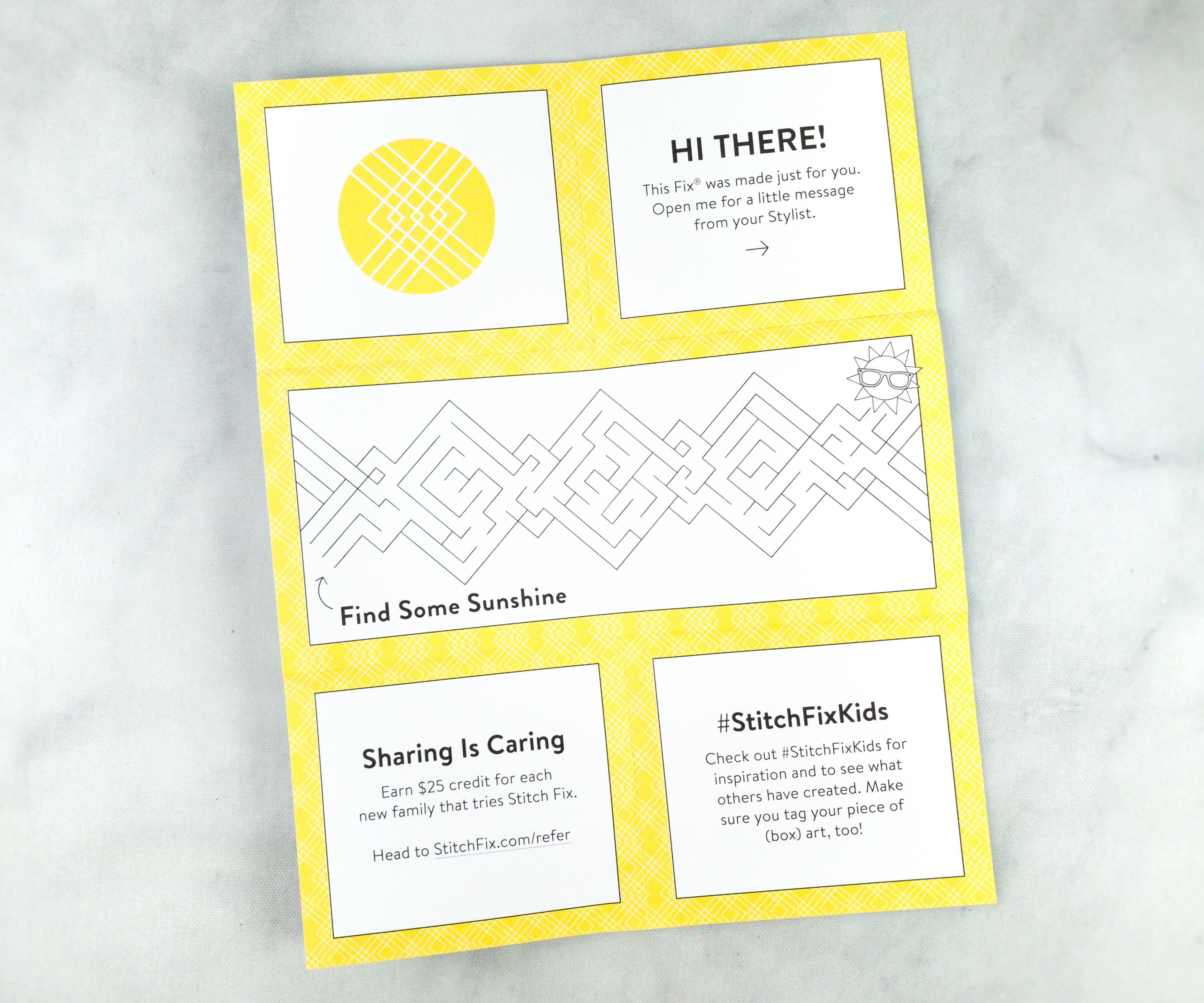 Featured on the other side of the sheet is a mini-game for your kids to work on.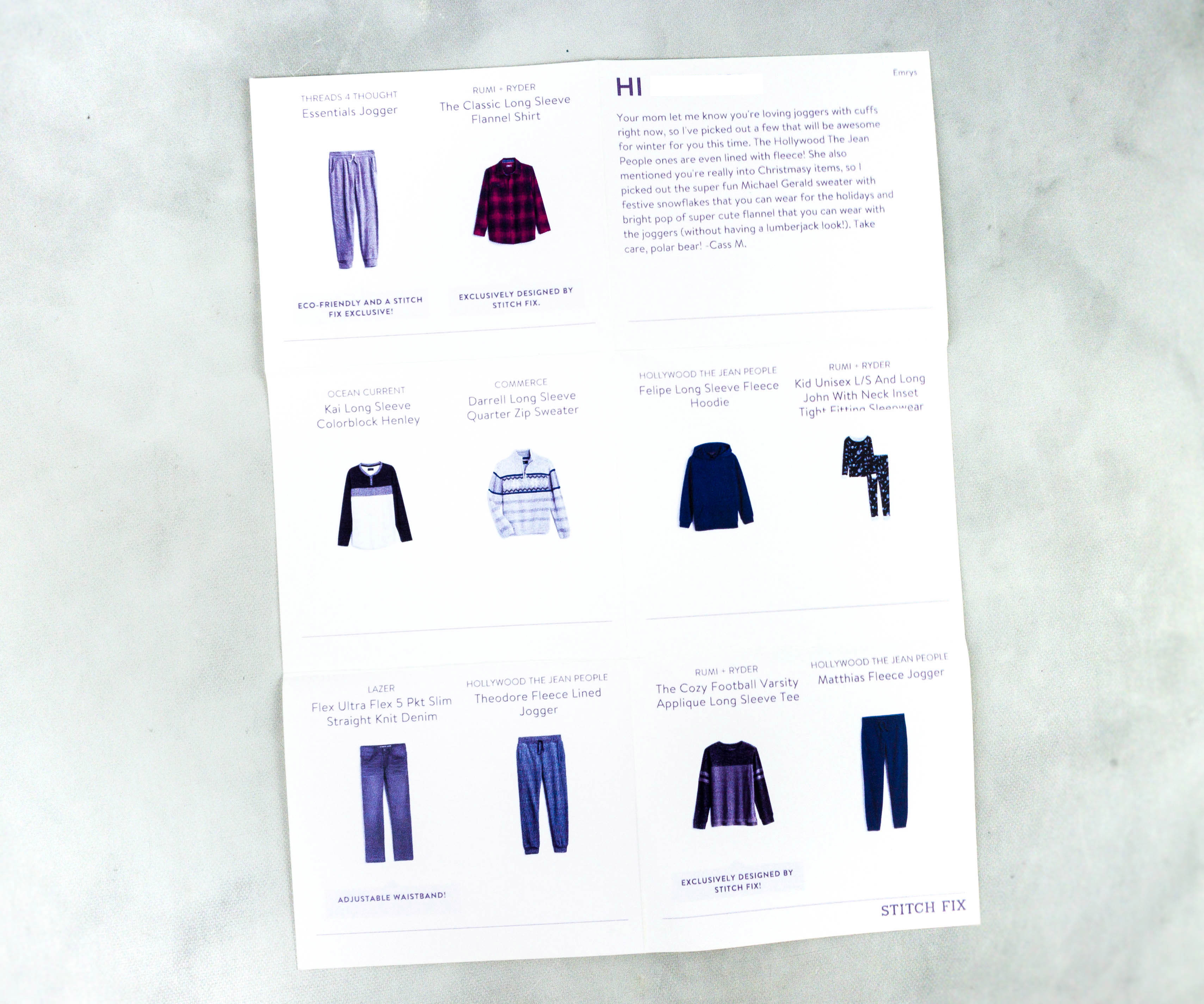 Here's a list of all the items included in this month's Stitch Fix along with their size, color, and price.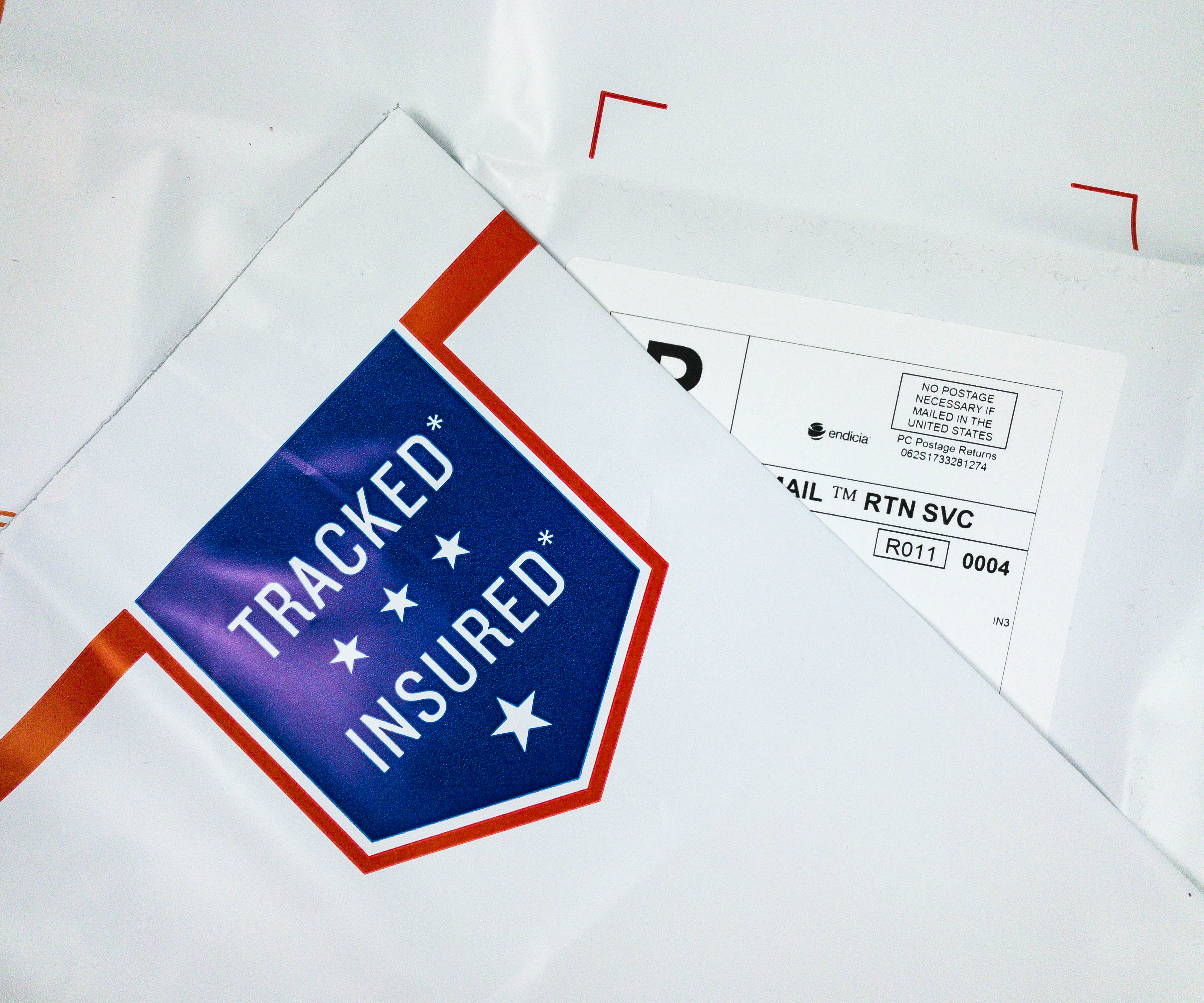 If there are any clothes that you wish to return, they provide a postage-paid return envelope for hassle-free shipping.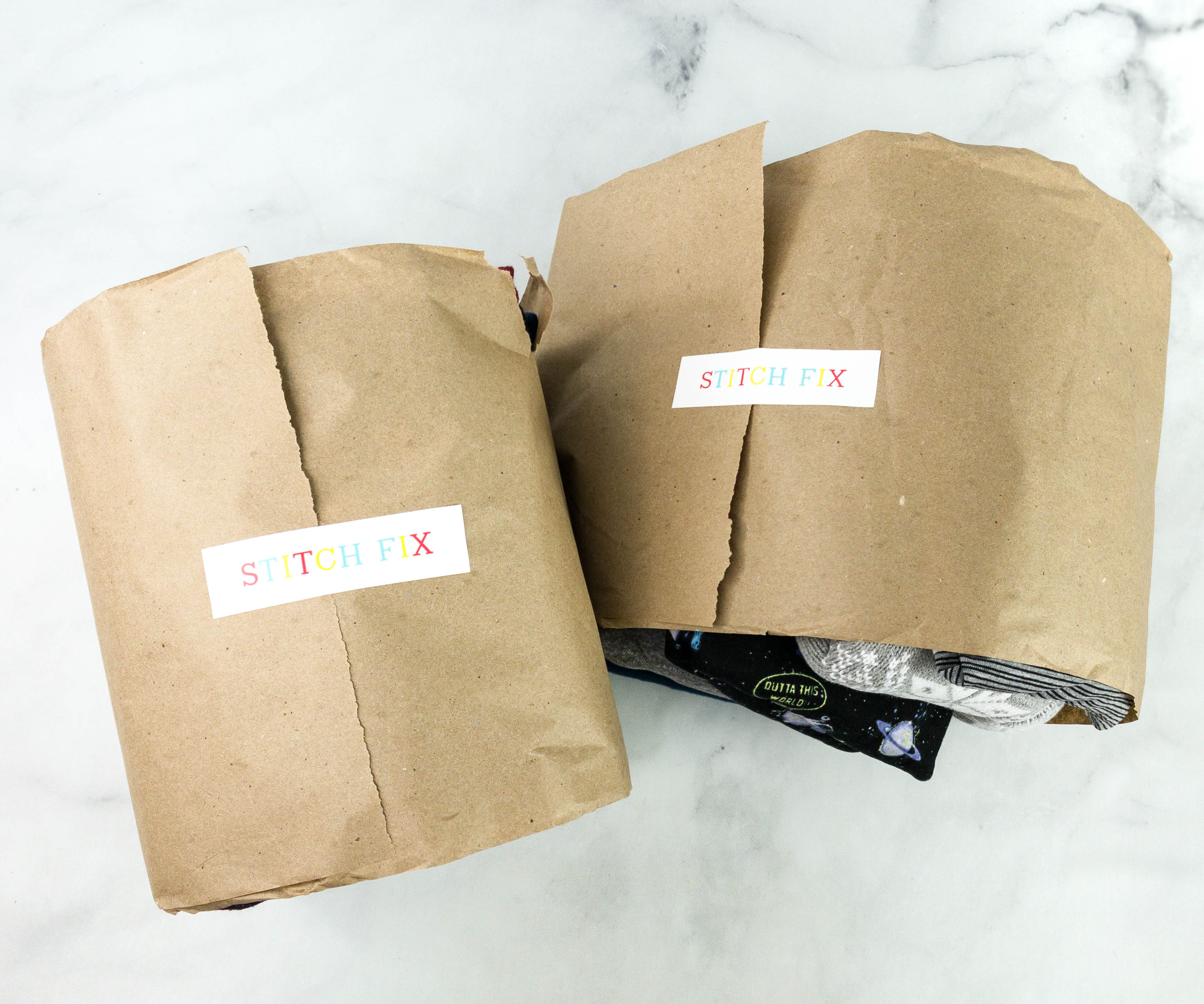 All the items are neatly packed in a brown paper sealed with Stitch Fix sticker!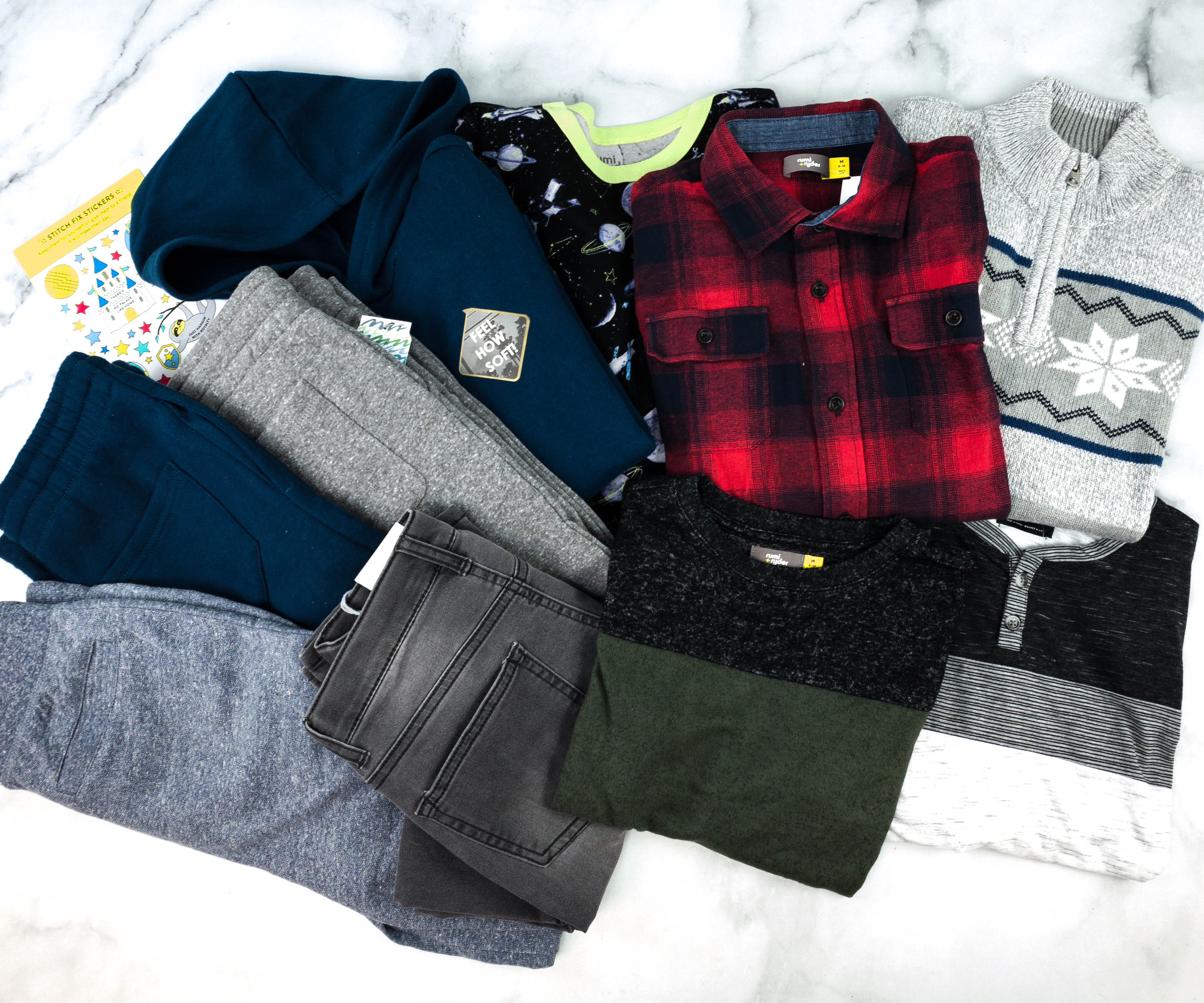 Everything in my box!
Lazer Flex Ultra 5 Pkt Slim Straight Knit Denim ($24) It's a denim jean featuring a straight cut and a slim fit. What makes it unique from regular jeans is that it's made with flex tech, which makes it super soft just like sweatpants!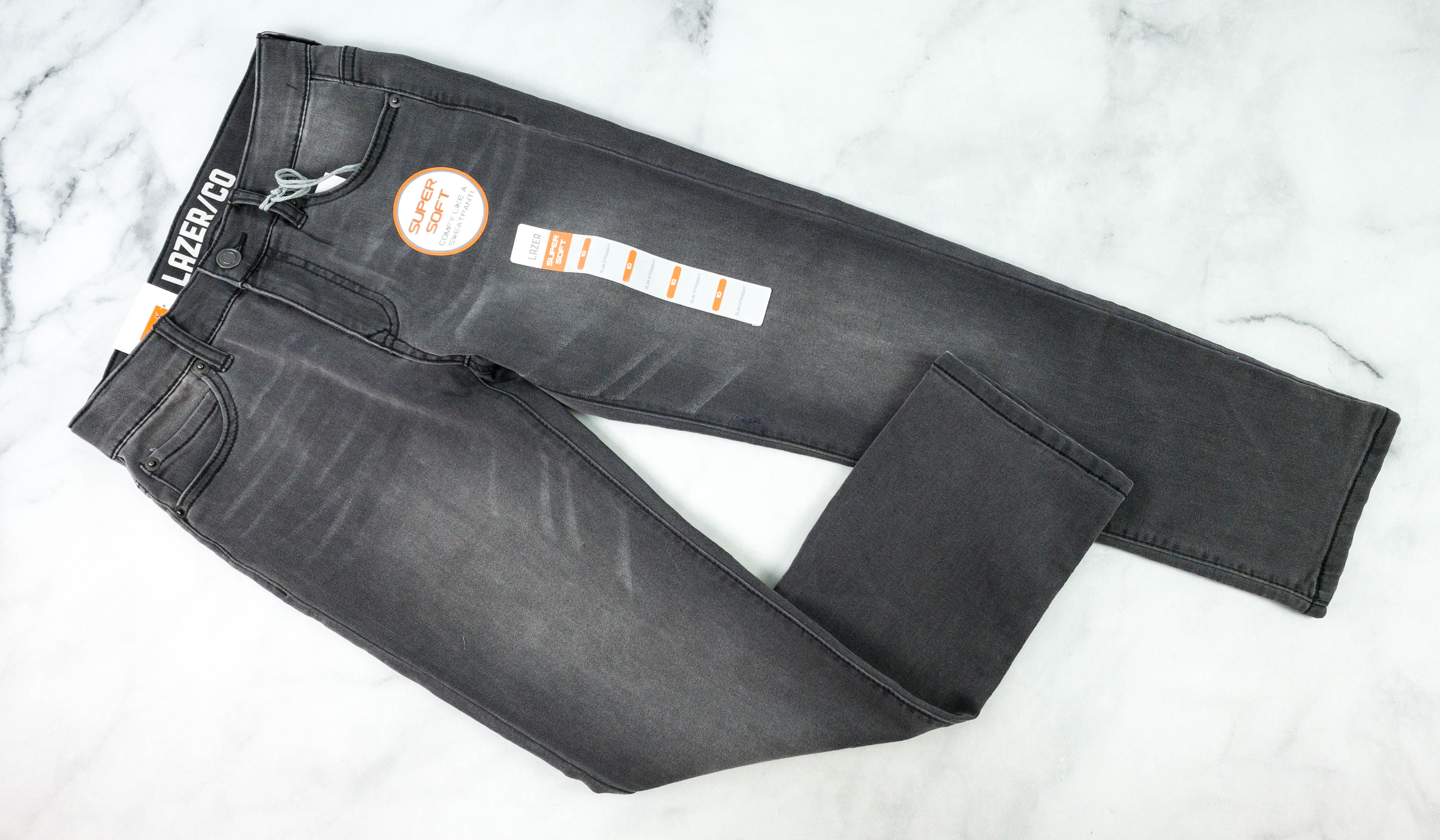 It features a washed black color with a faded effect on the leg part.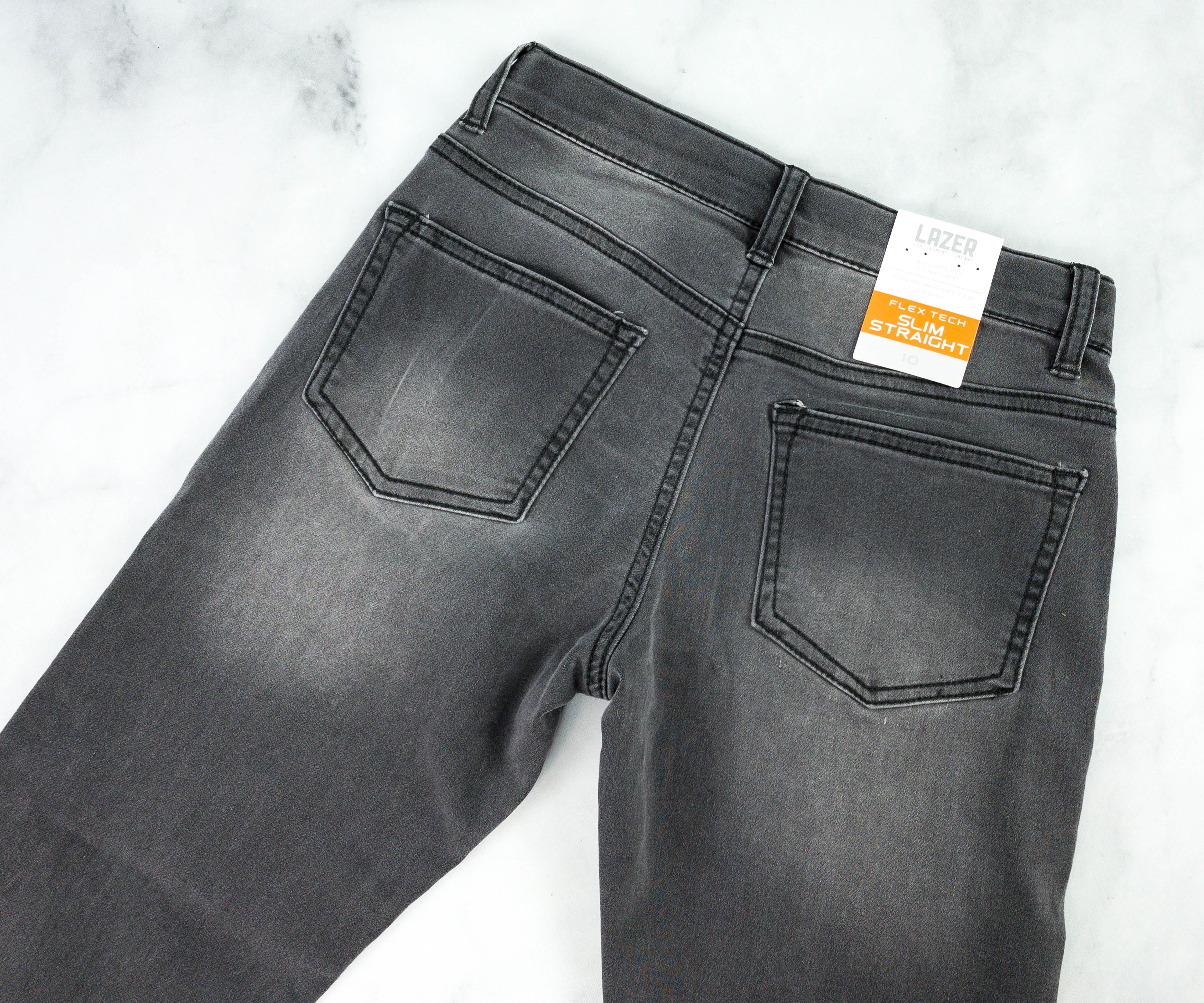 This is definitely a versatile jean that my sn can easily pair with any casual top!
Threads 4 Thought Essentials Jogger ($24) My son loves jogger pants! This one comes with a washed gray base color, elastic waistband, and drawstring cord adjustment.
There's also a single pocket at the back.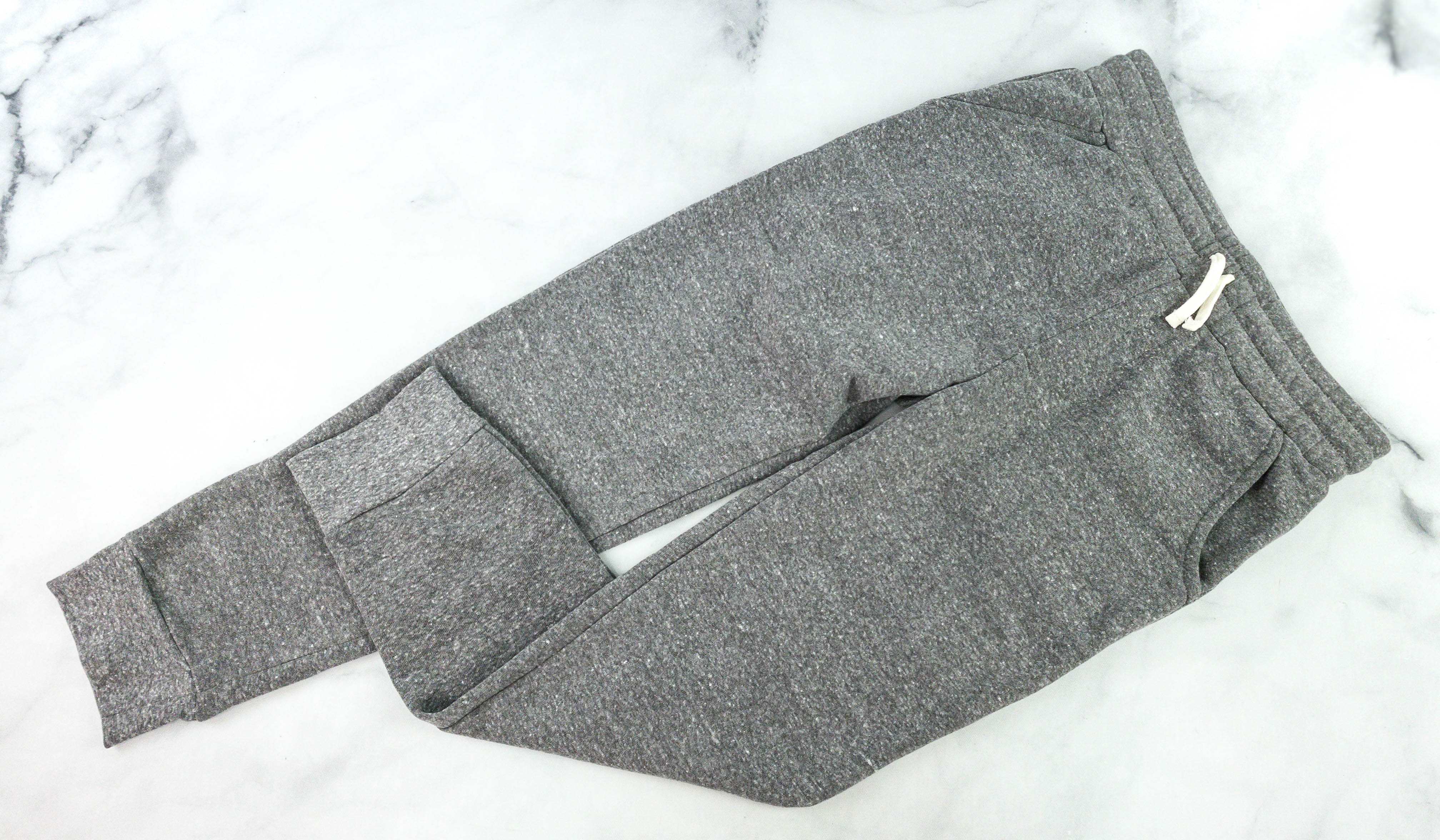 The bottom part of the pants features elastic cuffs, providing its wearer a better fitting.
Hollywood The Jean People Theodore Fleece Lined Jogger ($20) Here's another jogger pant and this time it came in a washed dark gray color. It also has an elastic waist and drawstring cords.
Like the first jogger pant, this one also comes with a pair of side pockets and and a pocket at the back.
This is thick enough to provide comfort and heat to the body during cold days!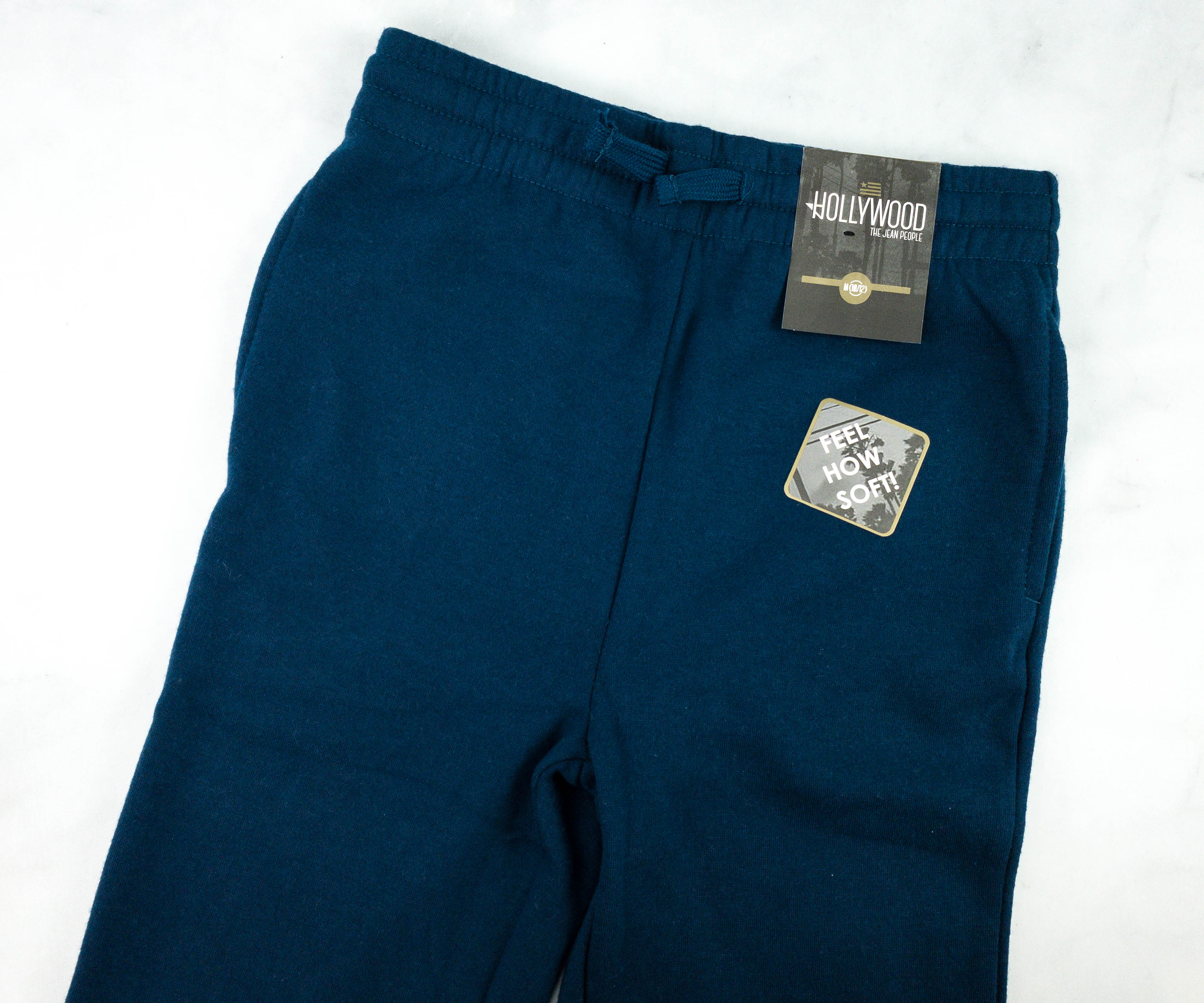 Hollywood The Jean People Matthias Fleece Jogger ($18) Among all the jogger pants in this box, this one is my son's favorite. It's lined with fleece so it's really winter-friendly!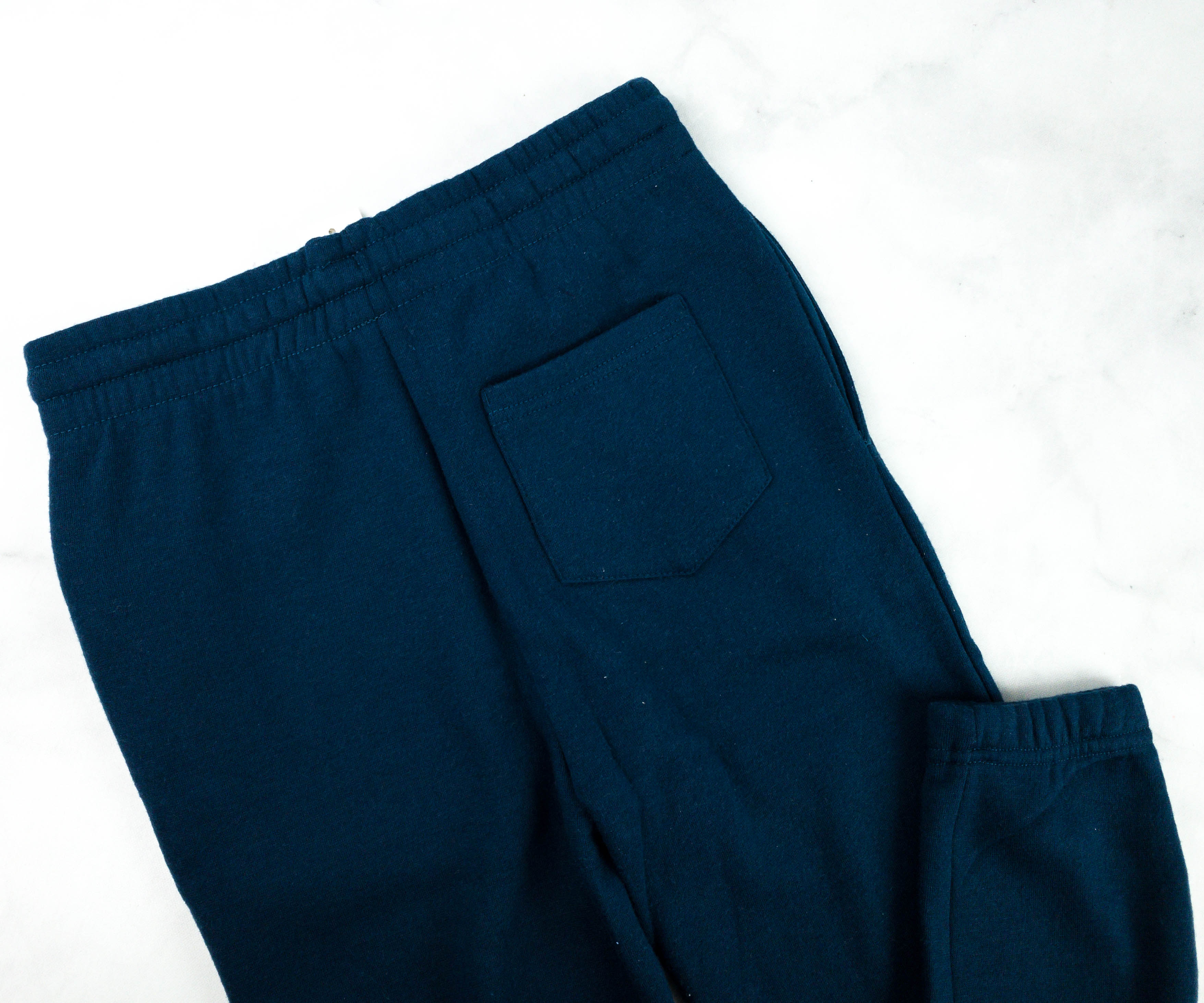 It also comes with an adjustable drawstring cord and ribbed waist and cuffs.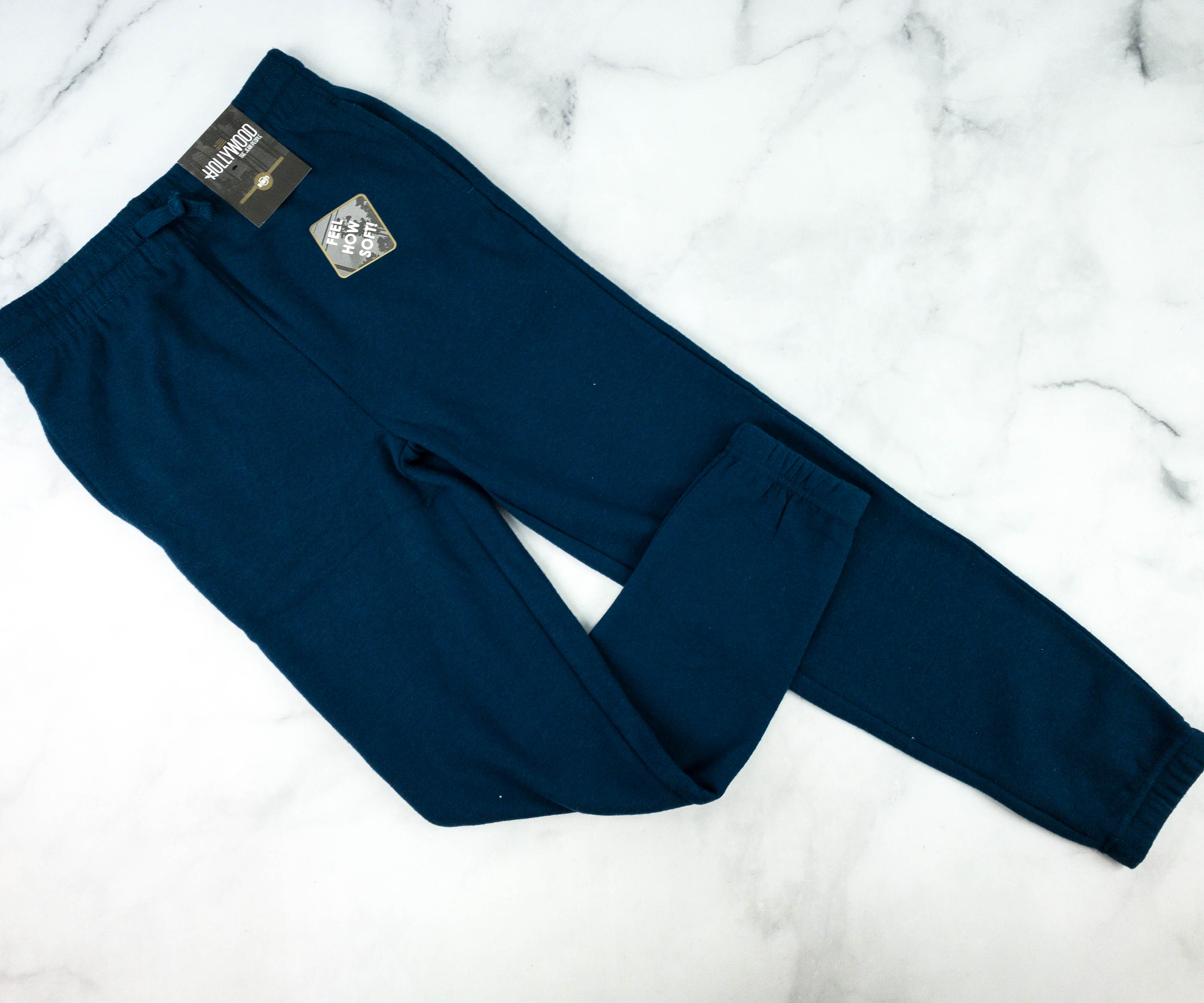 It's not just soft, it's also flexible and very comfortable to wear. Plus, my son can move freely while  wearing it!
Hollywood The Jean People Felipe Long Sleeve Fleece Hoodie ($20) This hoodie jacket makes an ideal pair with the jogger pant!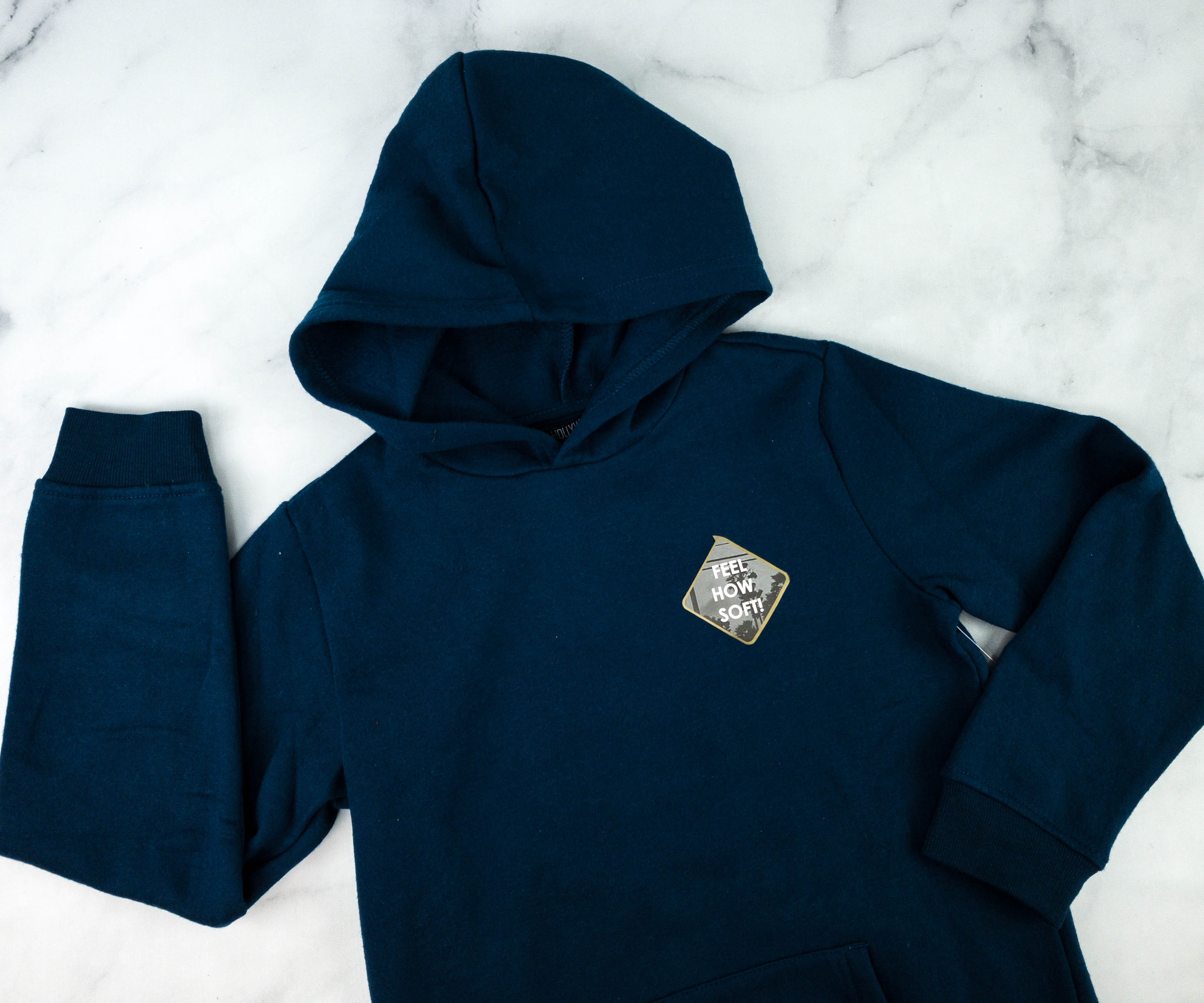 The hoodie is thick enough to provide warmth to the body. Just like the jogger pant, it's also super soft!
There's even a kangaroo-style front pocket where my son can put his hand when it really gets cold outside. The ribbed cuffs and hem also add to the hoodie's relaxed appeal.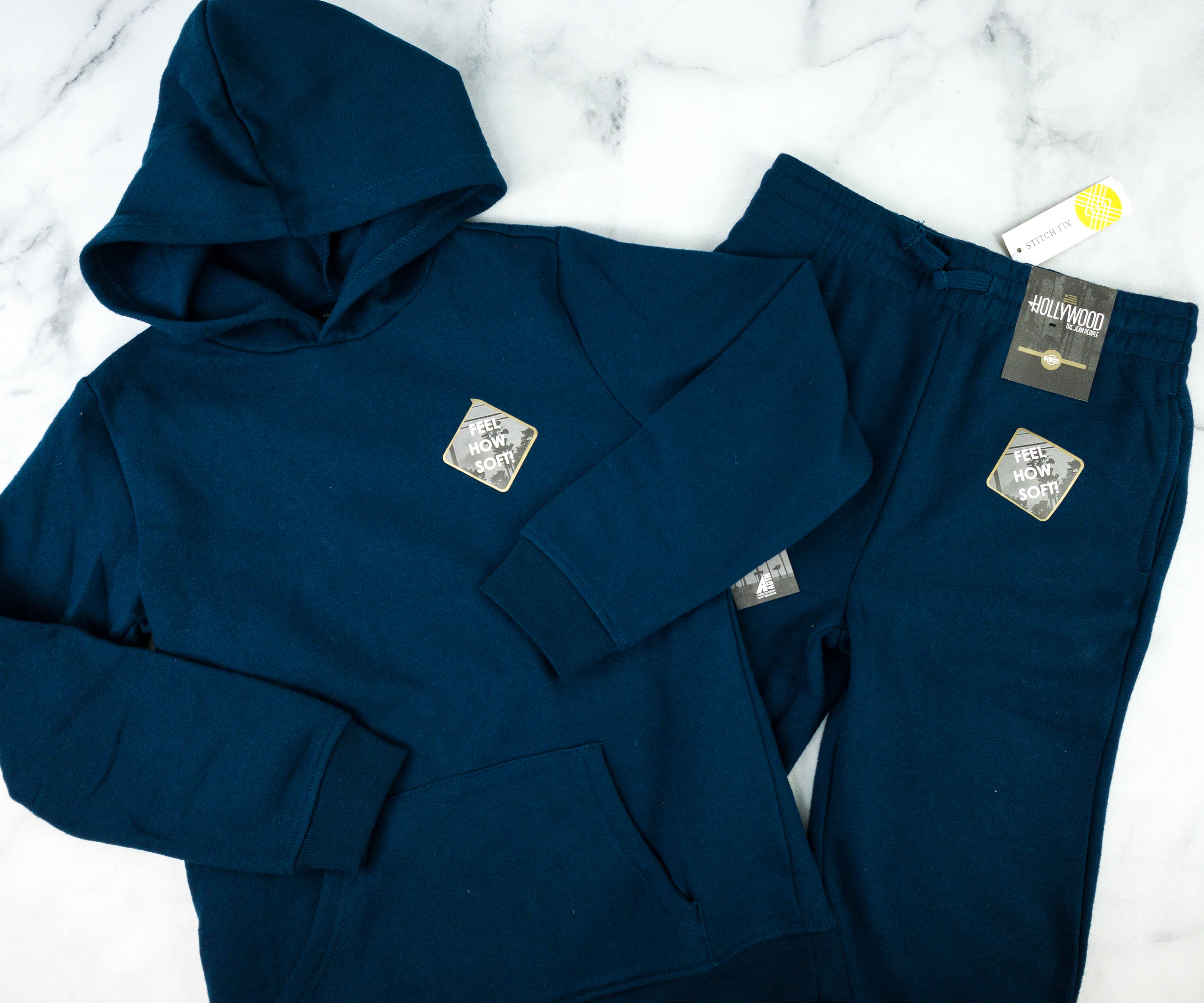 This pairing is so gorgeous, my son is excited to wear them!
Rumi + Ryder The Classic Long Sleeve Flannel Shirt ($24) It's a buffalo plaid flannel long-sleeved top that features a pair of button-closure front pockets on the chest part. The contrasting red and black color makes an awesome combination.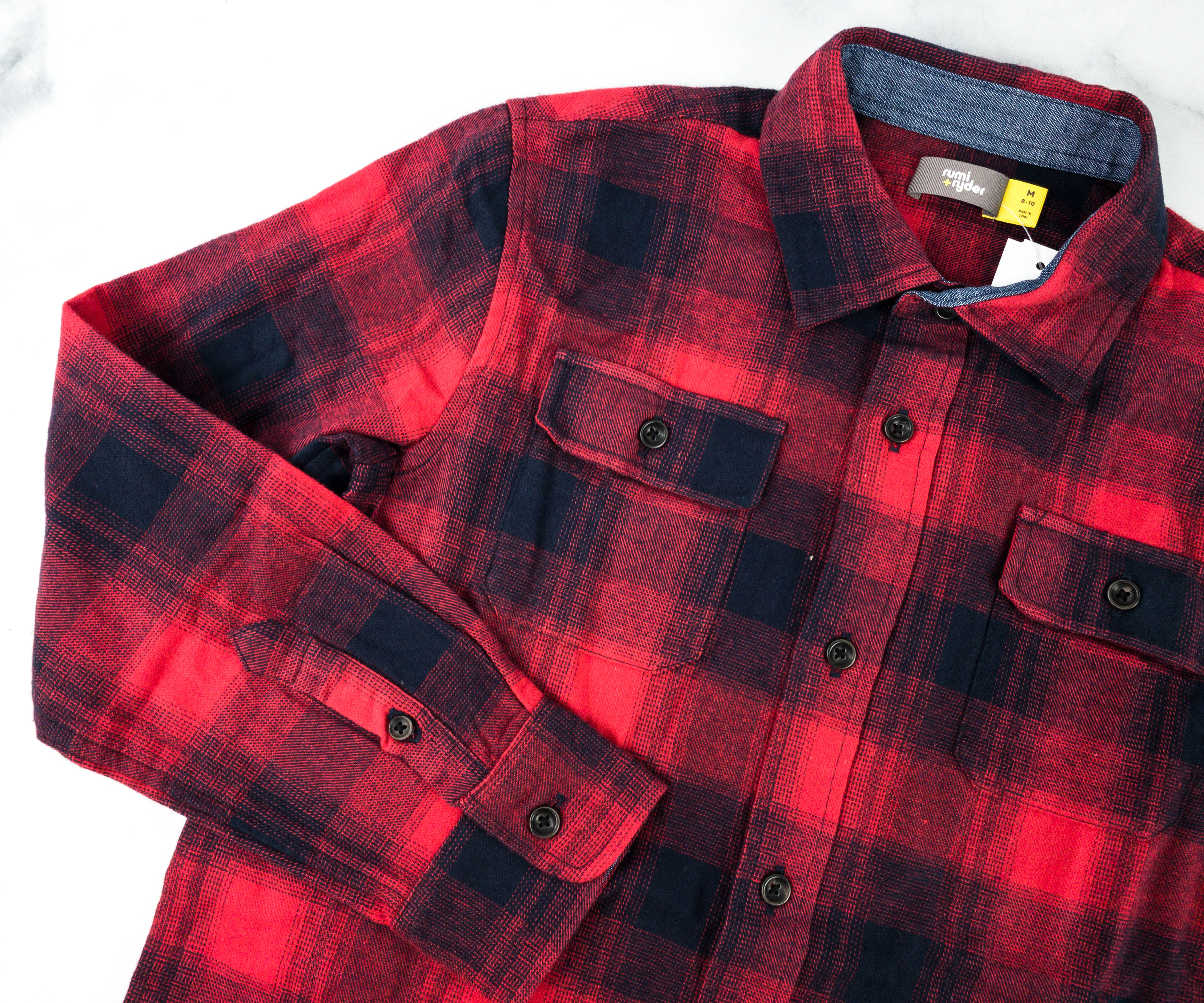 This comes with a crisp collar, and a buttoned-closure cuffs which you can easily loosen up whenever you wish to pull the sleeves over.
Embroidered on the bottom hem part of the shirt is the brand logo.
This plaid flannel looks really great even from the back! There is a mark at the back that separates the shoulders from the rest of the back, thus the plaid design is a bit uneven at the back. Still, I find it pretty interesting!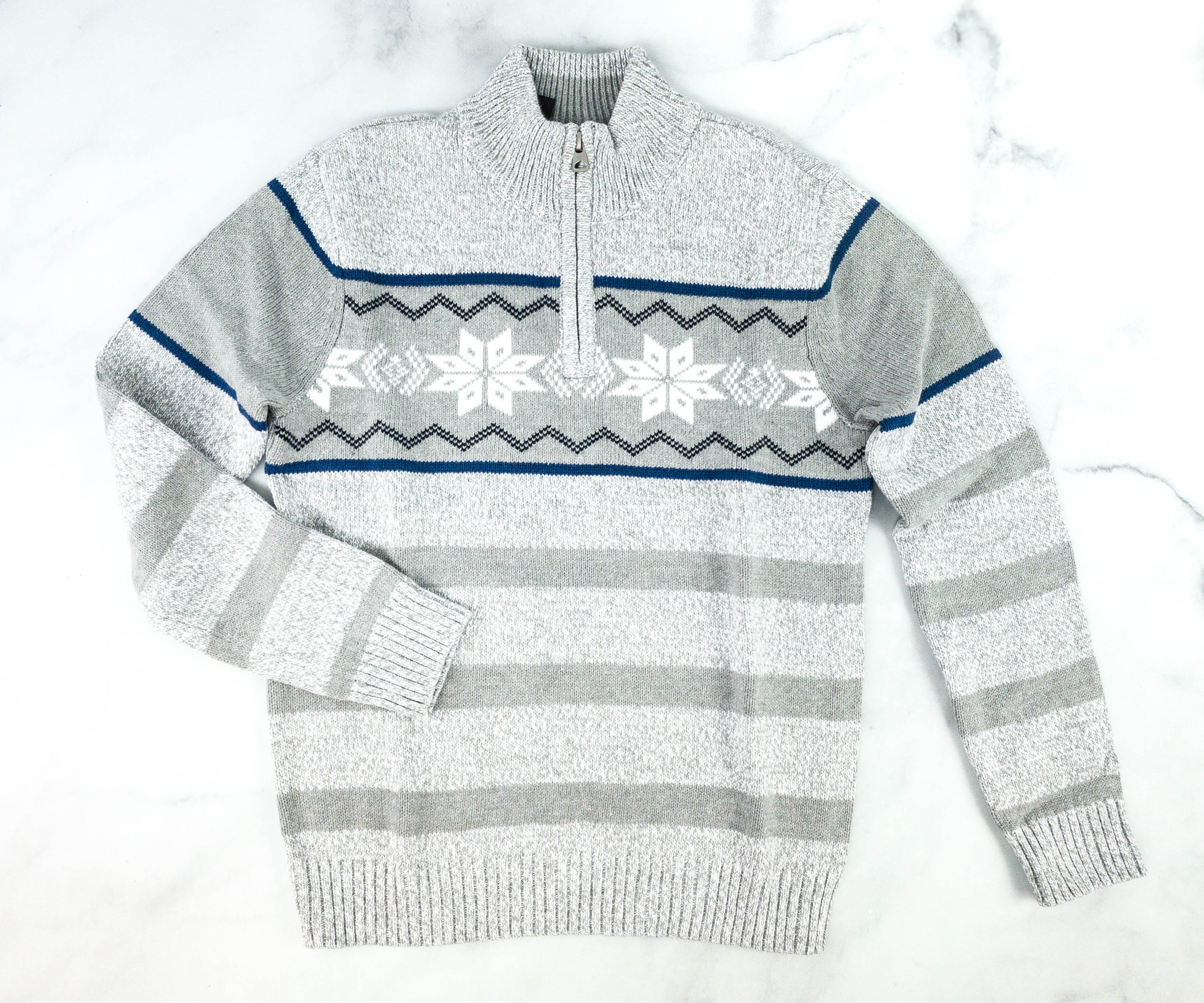 Commerce Darrell Long Sleeve Quarter Zip Sweater ($26) Here's another season-appropriate top! It's a winter-themed sweater with a light gray base color.
On the chest part, there are stripes and snowflake patterns.
This sweater also features a ribbed collar, cuffs, and hem. The quarter-long zipper closure is a nice addition, it makes it easy to loosen or tighten the fit.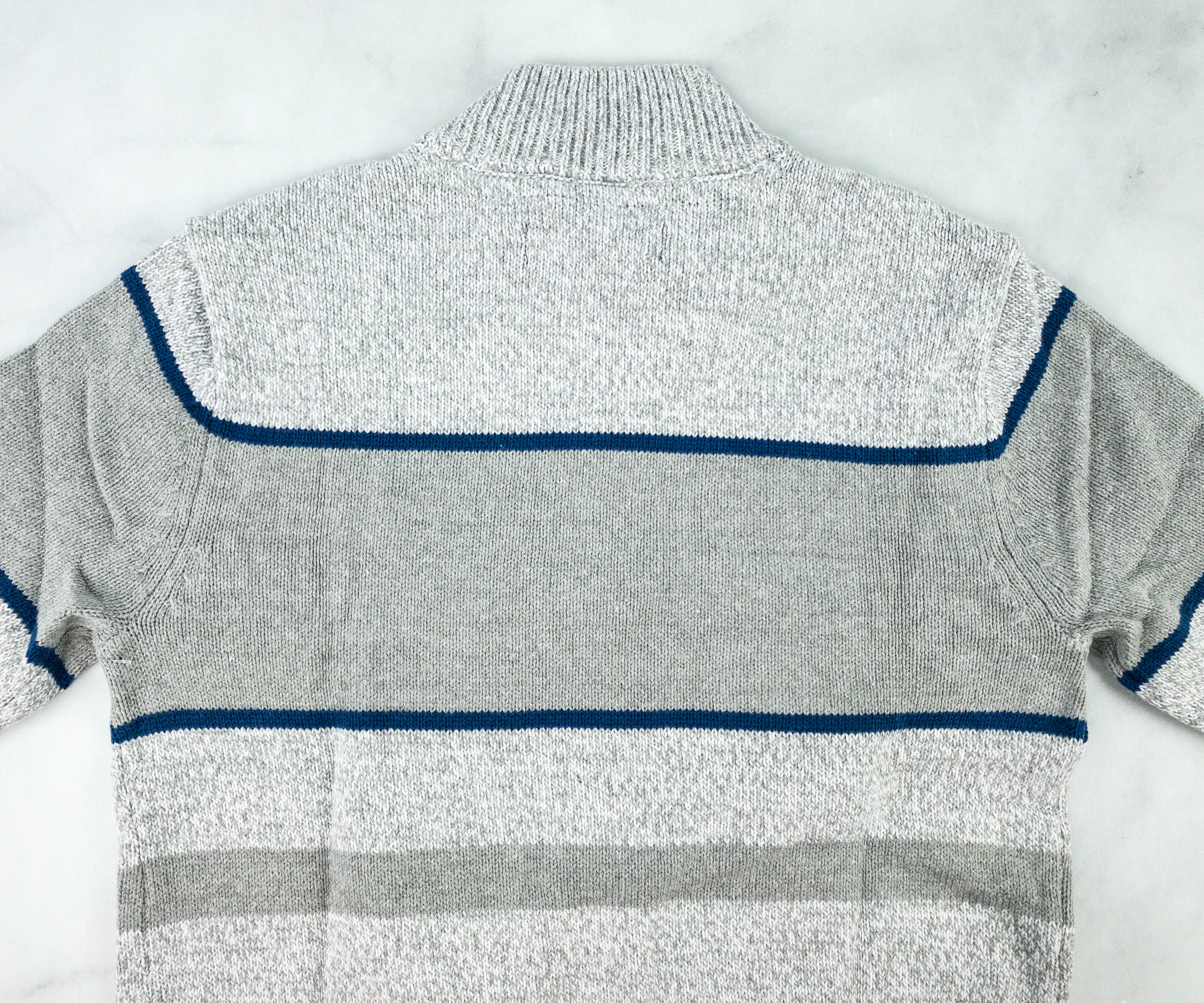 The fabric is also thick enough to keep my son warm and cozy.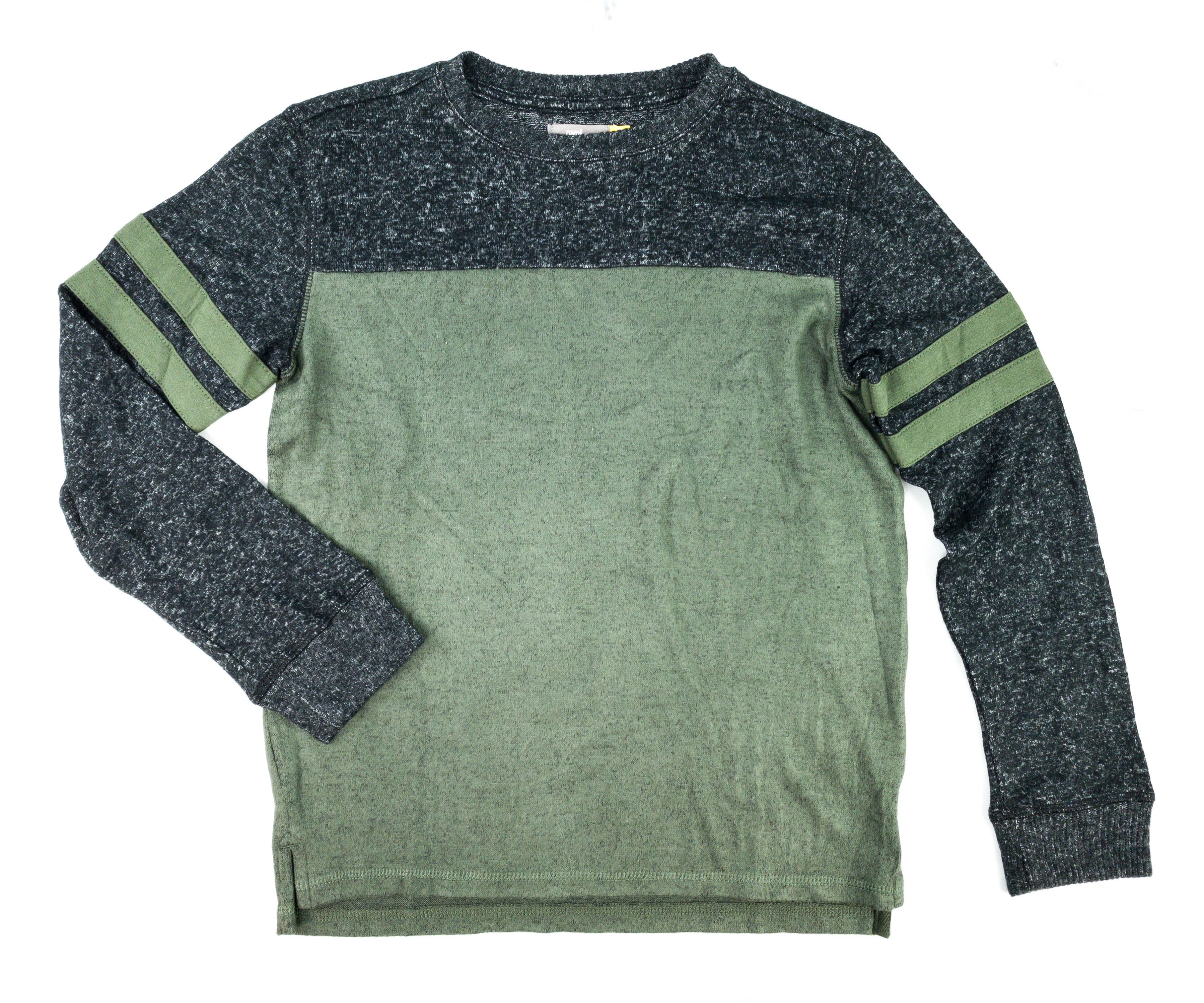 Rumi + Ryder The Cozy Football Varsity Applique Long Sleeve Tee ($20) This long-sleeved top has a sporty vibe!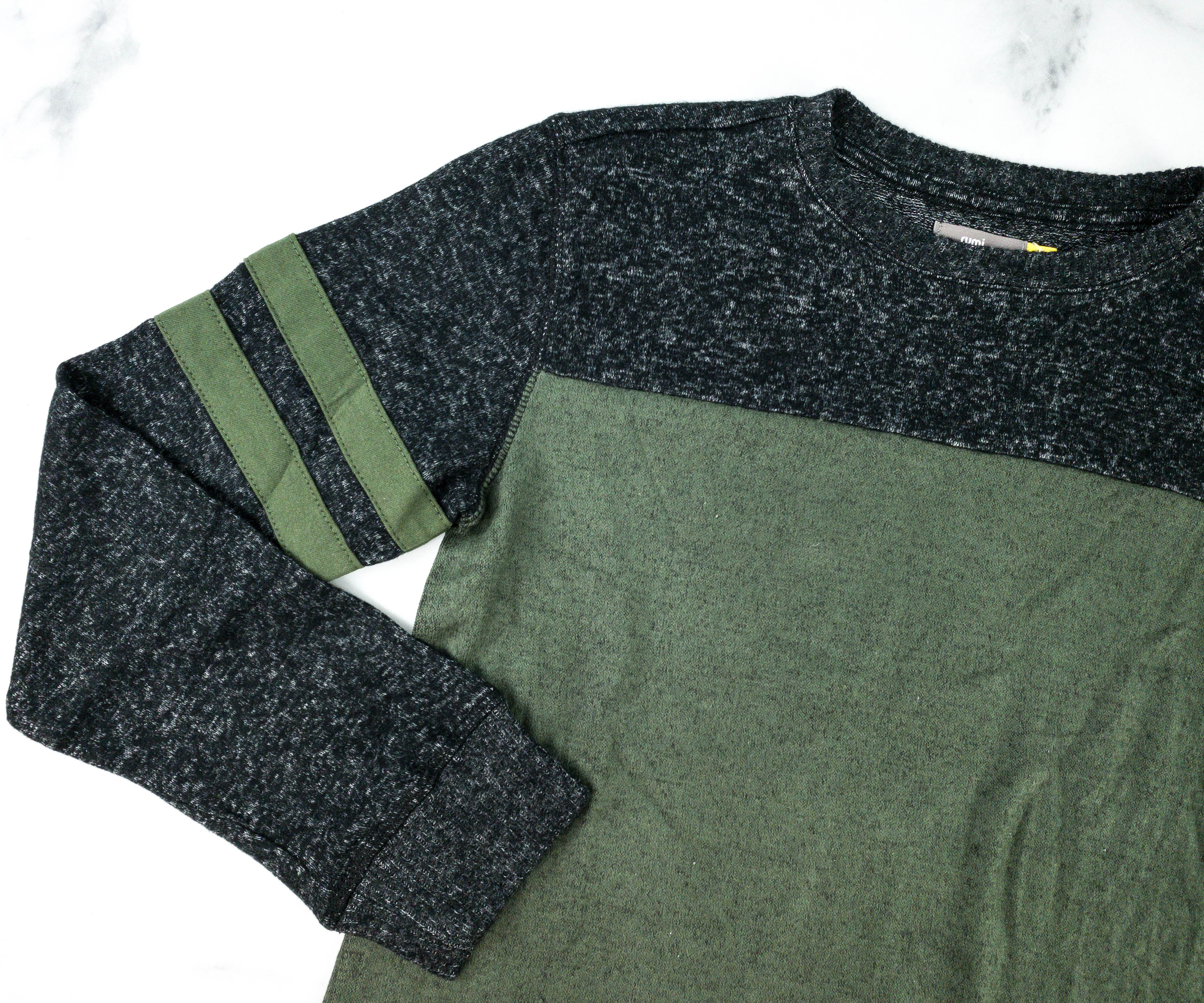 It's a long-sleeved tee with an olive green base color plus washed dark gray sleeves and ribbed cuffs.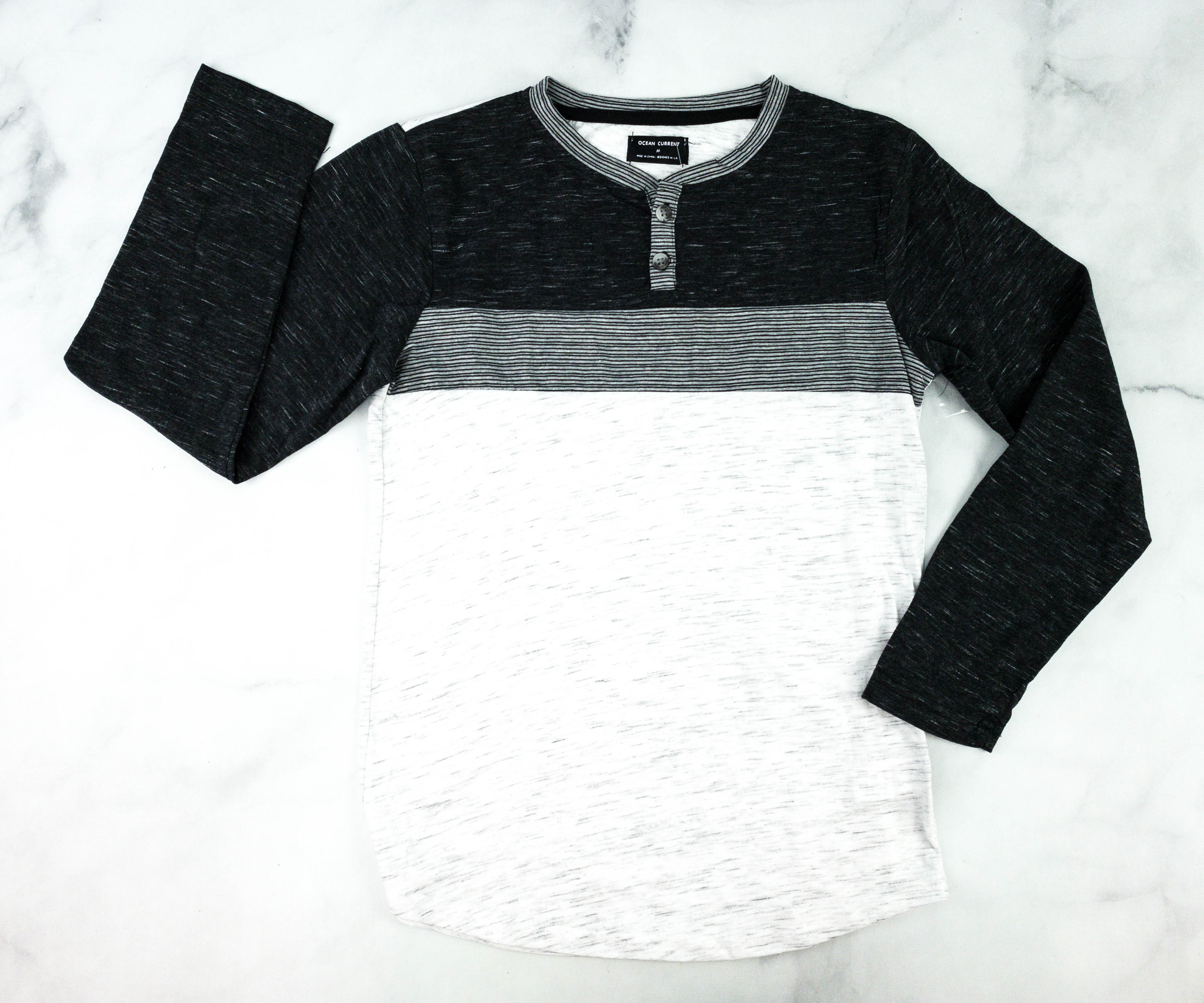 Ocean Current Kai Long Sleeve Colorblock Henley ($16) My son can't get enough of his new long-sleeved tops! The last one for this month features a black upper part and a white lower part. In between those  are stripes.
It also has a 2-buttoned closure. You can unbutton it for a relaxed look, or keep it buttoned to keep the wearer warm.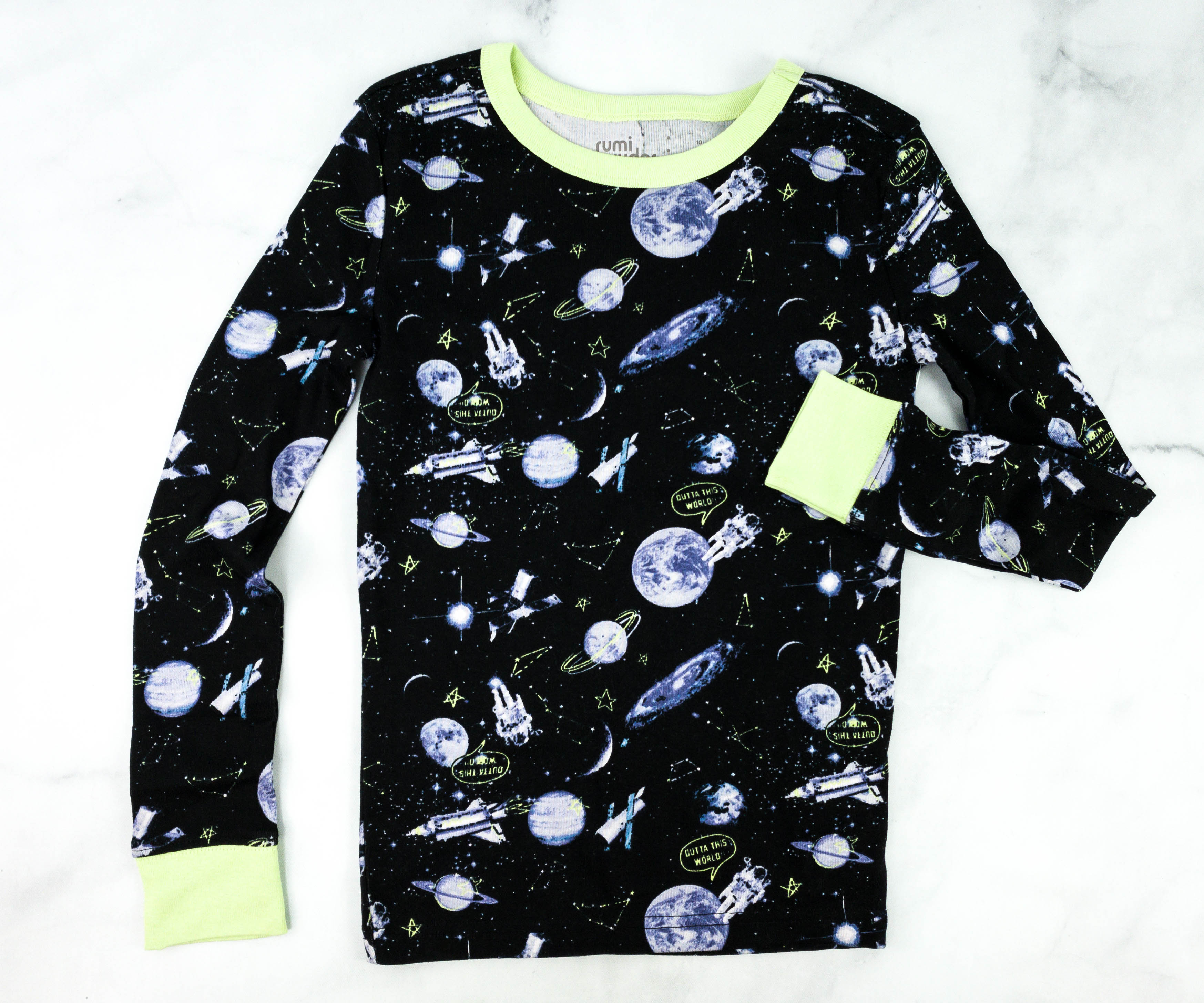 Rumi + Ryder Kid Unisex L/S And Long John With Neck Inset Tight Fitting Sleepwear ($24) They even included sleepwear for boys. My son loves it because it's space-themed!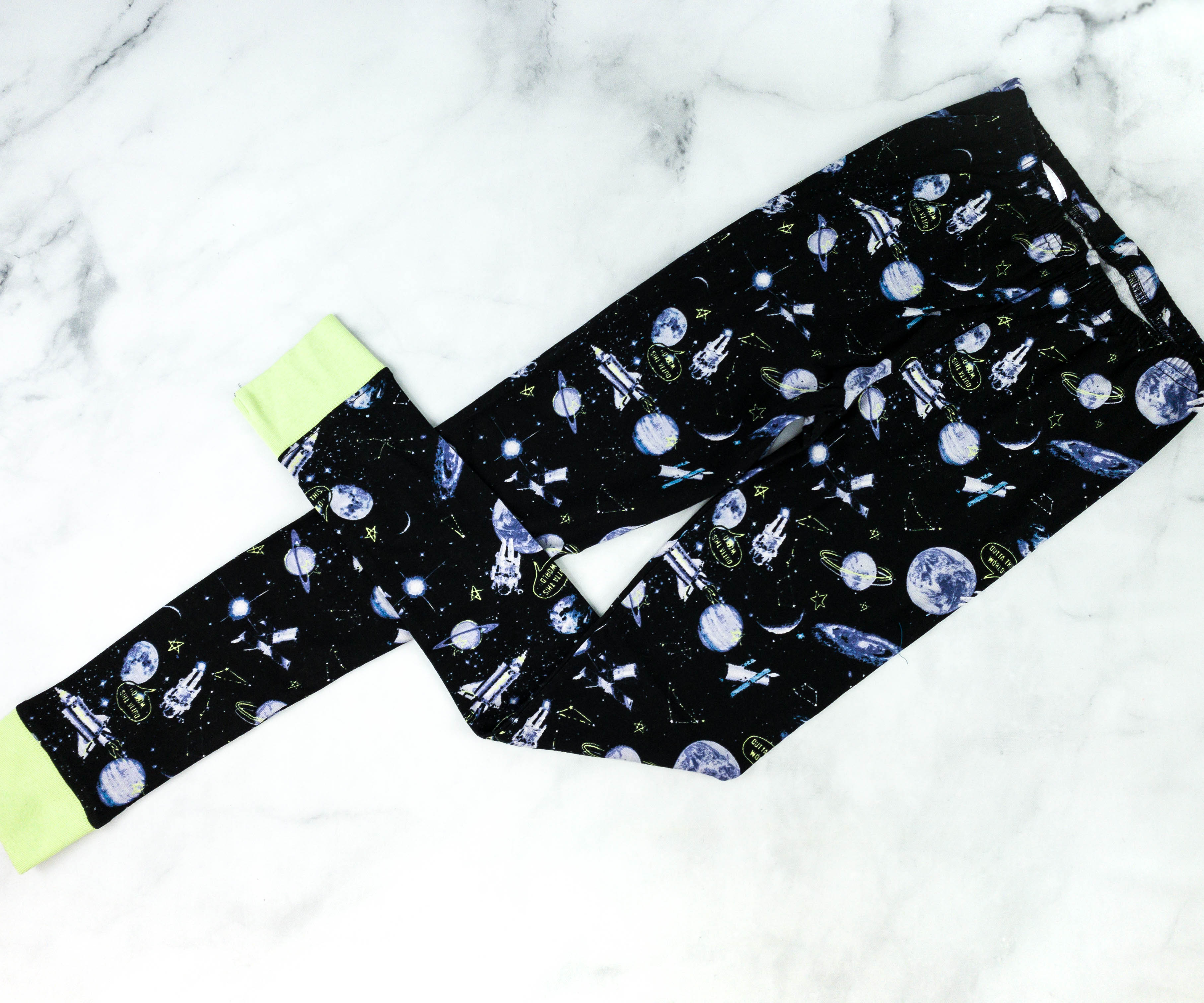 The long-sleeved top is accompanied by a tight-fitting pant with the same print. It also features an elastic waist and ribbed cuffs.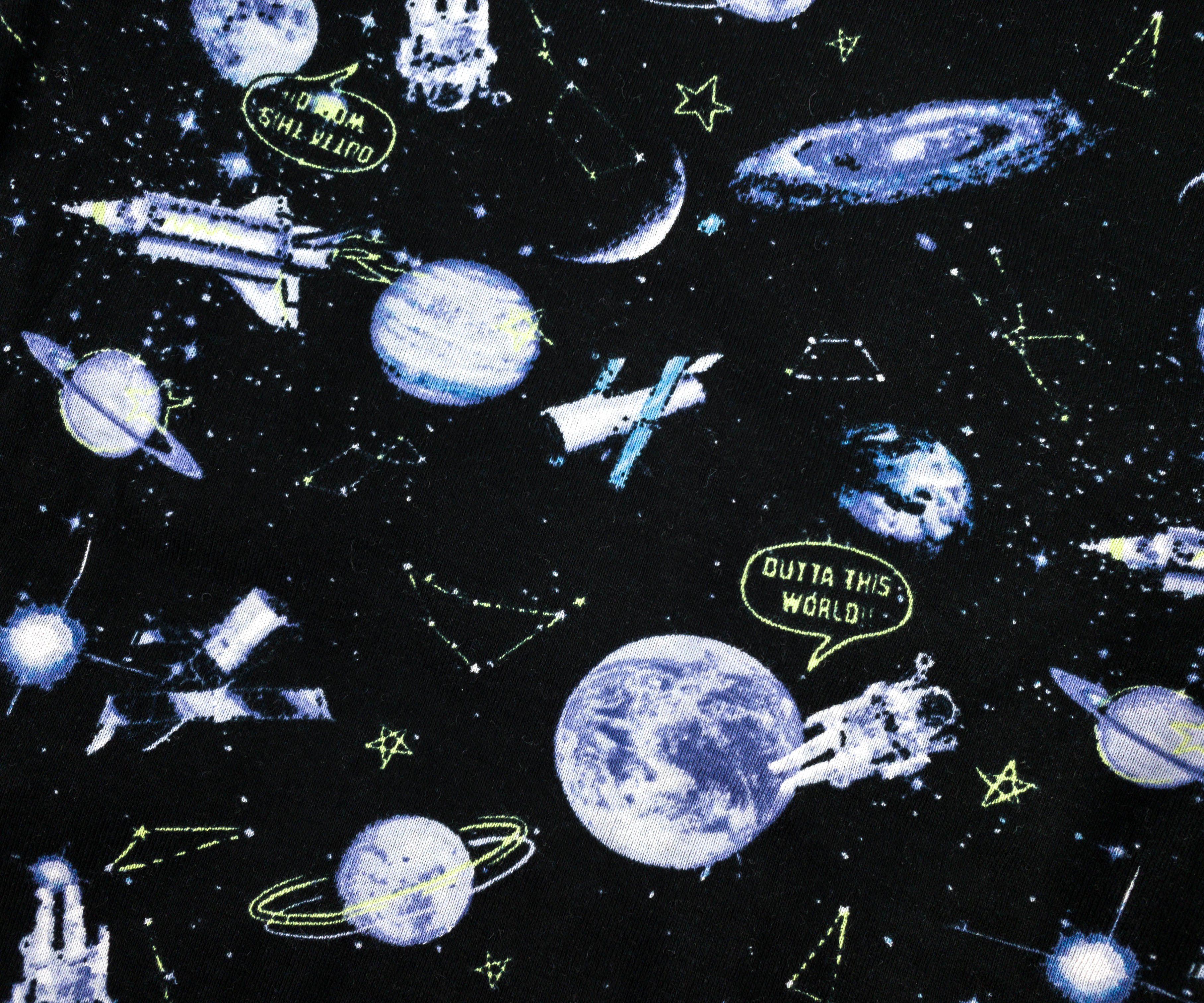 Here's a closer look at the print! There are planets, comets, stars, constellations, satellites, and even astronauts.
What a great, out-of-this-world pair!
Stitch Fix did a great job once again! My son's fix for this month includes a good selection of items that are not just season-appropriate but are also tailored to his liking. There's a bunch of jogger pants and my son loves them because they're comfortable to wear (we are ALL rocking the WFH vibe). He's also into the hoodie and the long-sleeved tops that keep him warm all day. The best surprise of this fix is the space-themed sleepwear, he's so delighted by it. Overall, we're impressed with this fix! As a parent, I'm really just happy that my son can try everything at home and we don't have to go out to shop for clothes!
Are you getting the Stitch Fix Kids box too?