STICKII Club is a monthly sticker subscription. This subscription is $10 dollars a month, and you get an envelope filled with 6+ sticker sheets, 1 STICKII storage insert, and at least two stationery items. Shipping is $1 to the US, $1.75 to Canada, and $2.50 international. There are 3 choices for this subscription – Cute (lovable, super charming, sweet); Vintage (provincial, picturesque, delicate); or Pop (quirky, iconic, eccentric). You can even change your order every month if you like, as long as you do it by the cutoff date.
STICKII Club is a monthly sticker subscription with 3 styles to choose from. Enjoy endless varieties of stickers as unique as you are, plus member perks in our shop and early access to new releases.
This is a review of the Vintage Pack!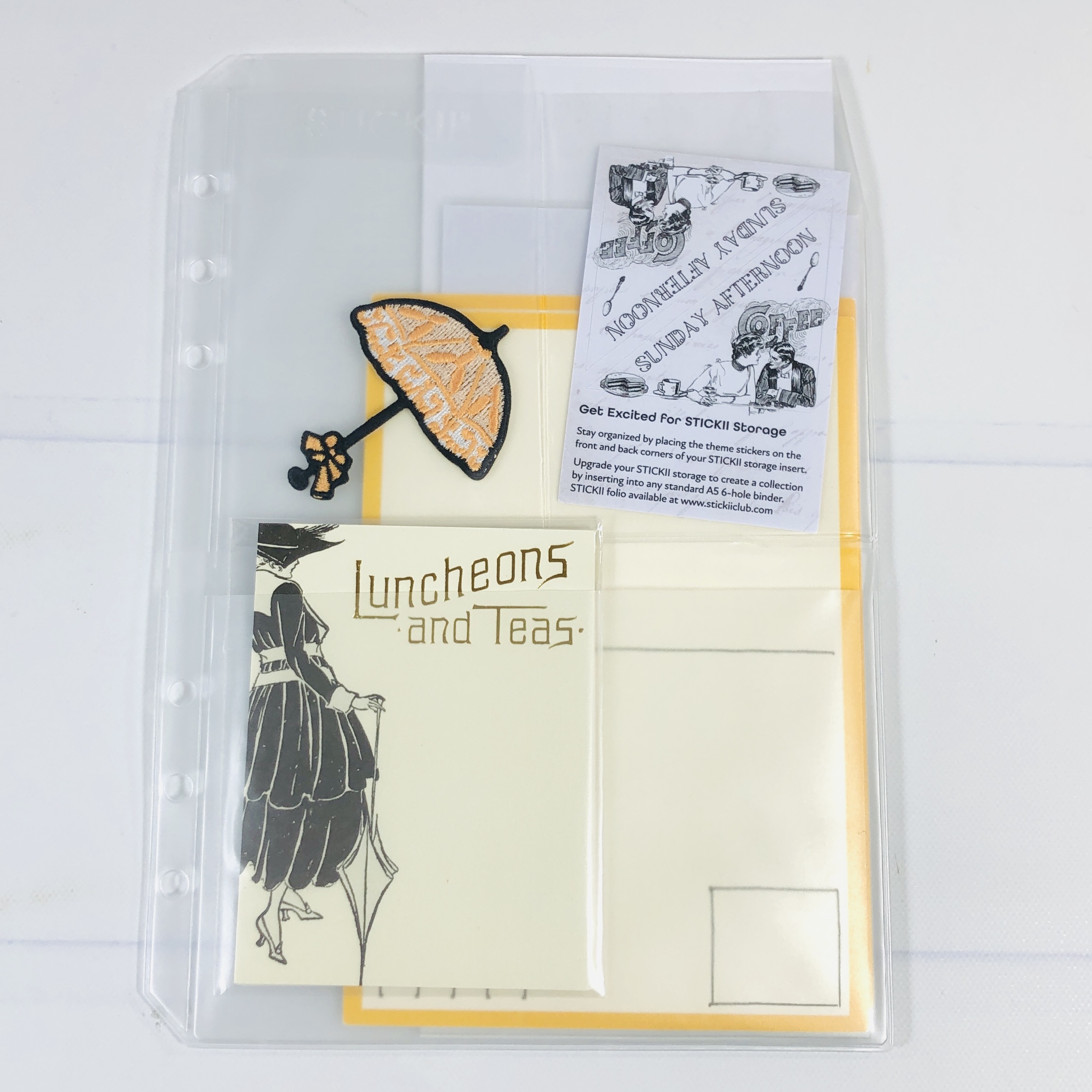 My items arrived in an envelope and everything was tucked into this vinyl holder.
I received two stickers that have the theme listed. I used one on the corner of my holder so I can quickly grab the stickers I need when looking for past packs. The second sticker can be used however you wish. You can store the vinyl holder in an A5 folio. The theme was Sunday Afternoon.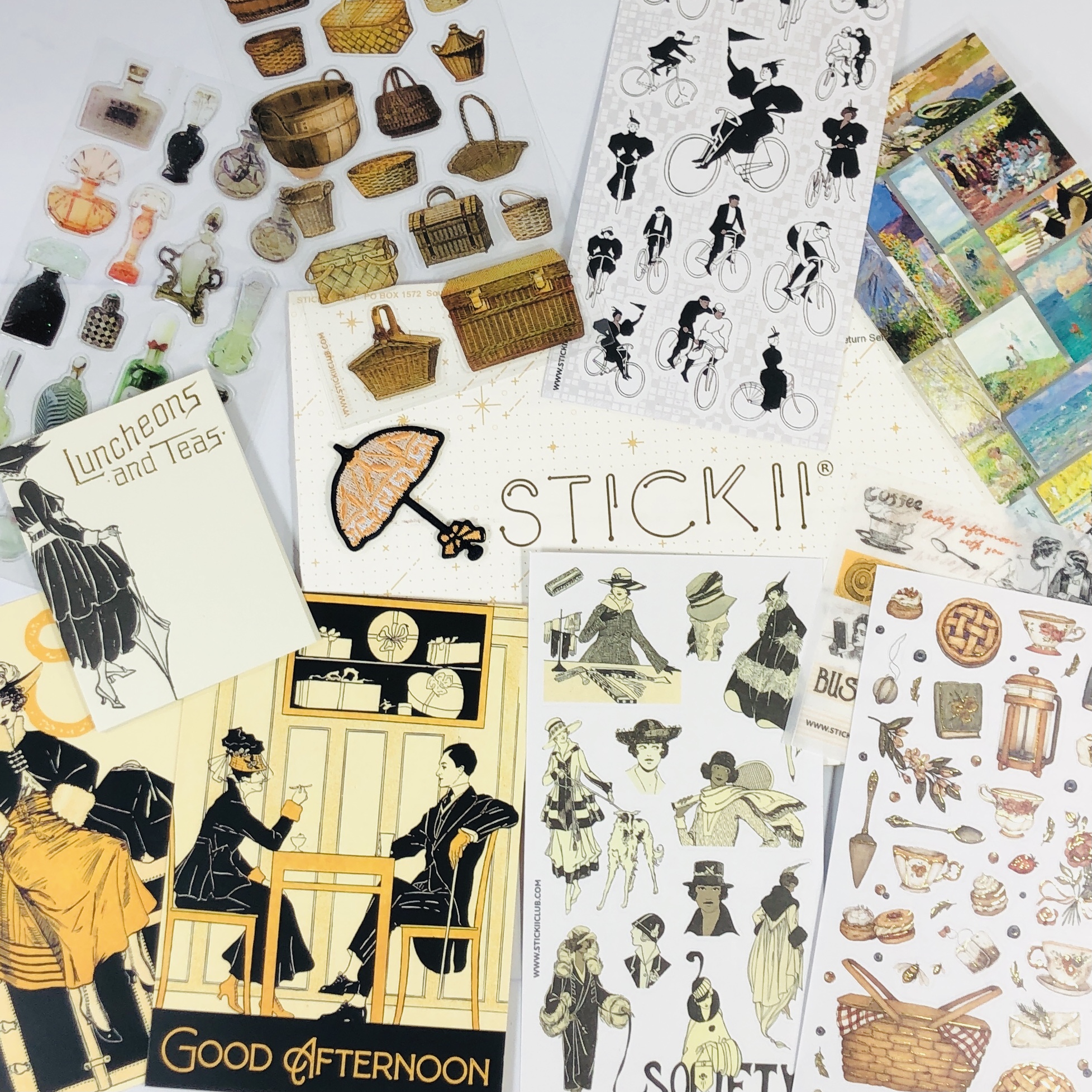 Everything in my Vintage Pack – Sunday Afternoon!
I received a Sticker Parasol Patch. It seems similar to iron-on styles and is 2.25″ tall.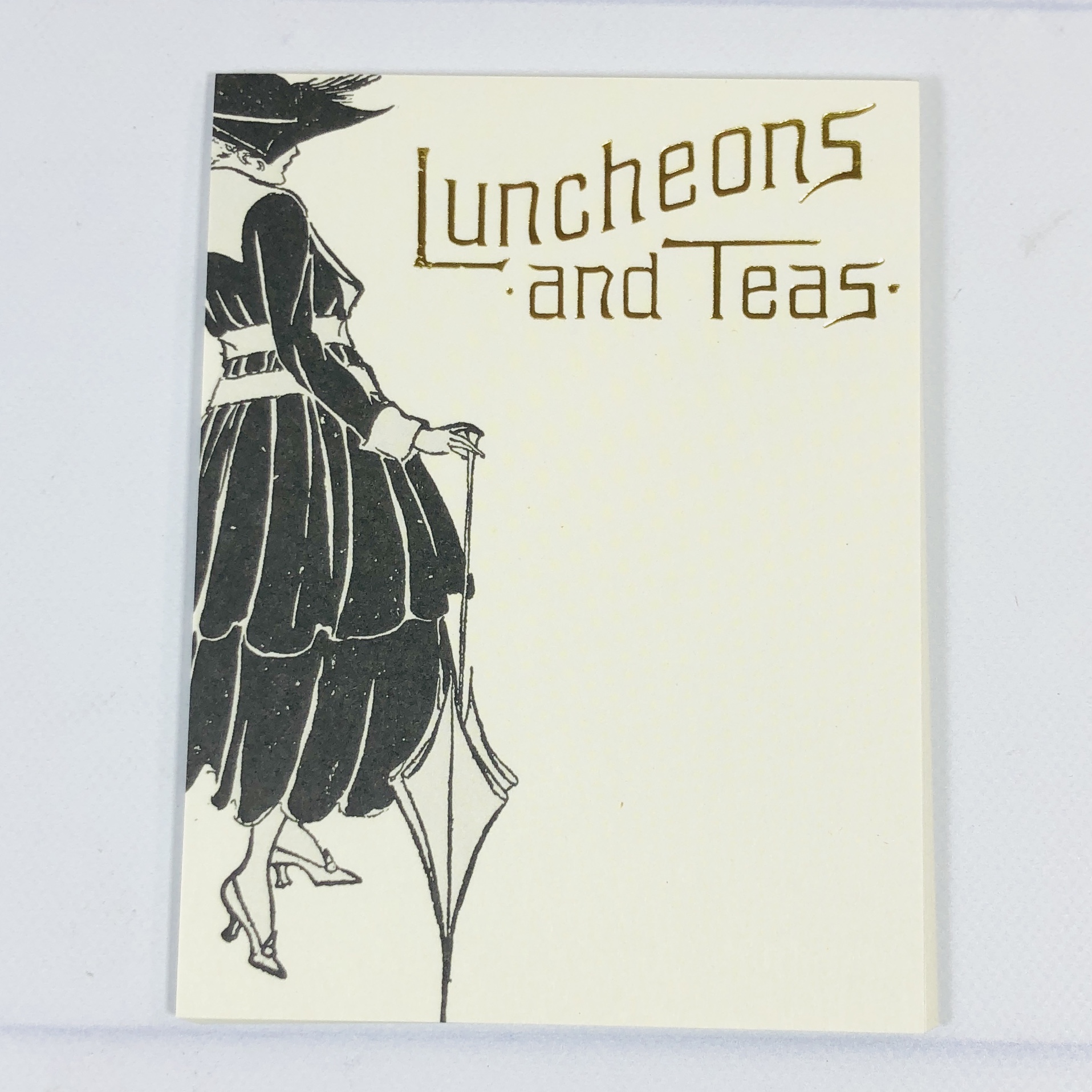 Our monthly STICKII Notepad shows a stylish lady holding a parasol and the wording is in gold metallic. The pad is 3.5″ x 2.75″ and has 15 sheets.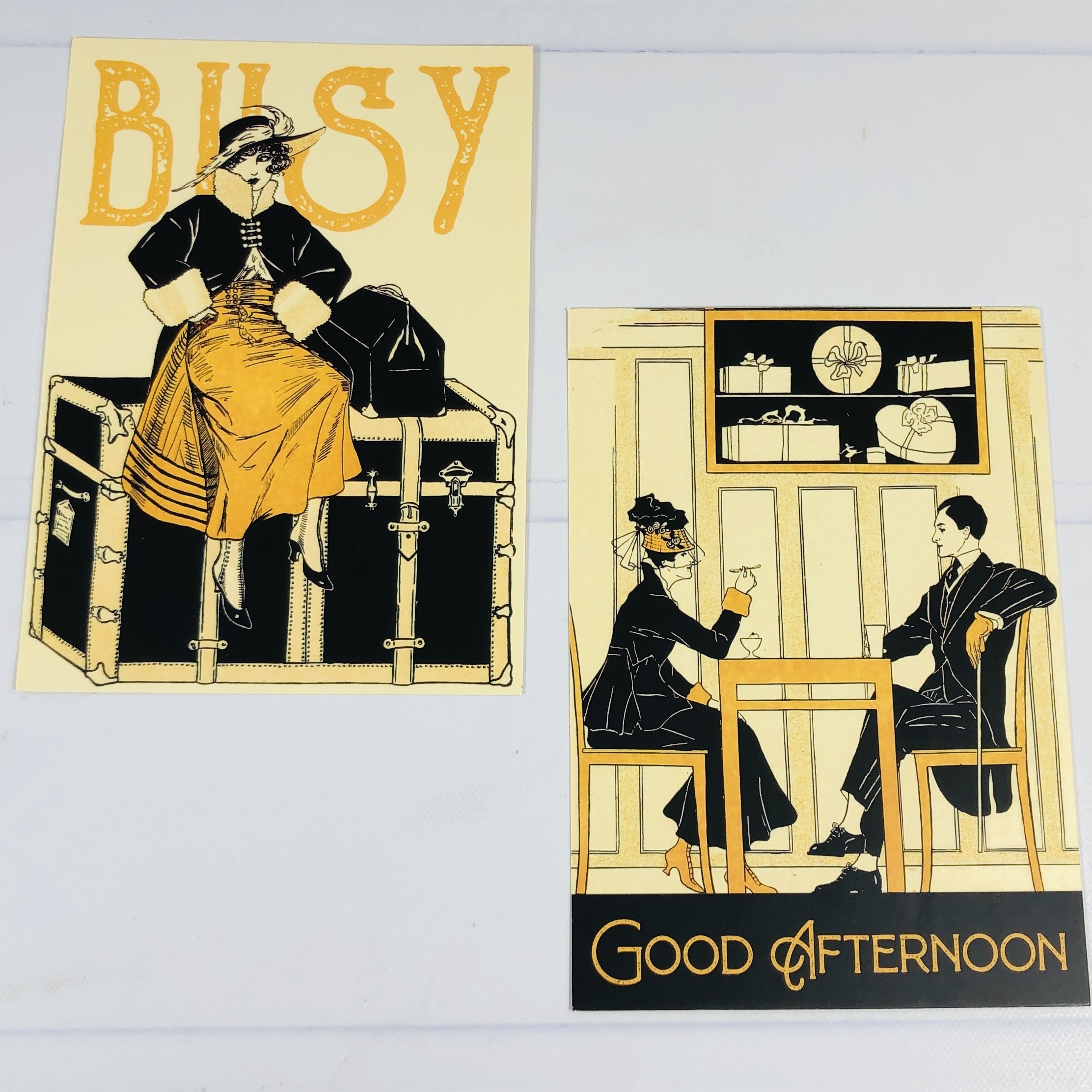 Two Postcards featuring more fashionable people were included. They measure 5.75″ x 4″ and the back shows where to place the address and stamp.
Our first sheet is a collaboration with artist Jessica Roux. The teatime stickers are printed on paper and have metallic gold touches.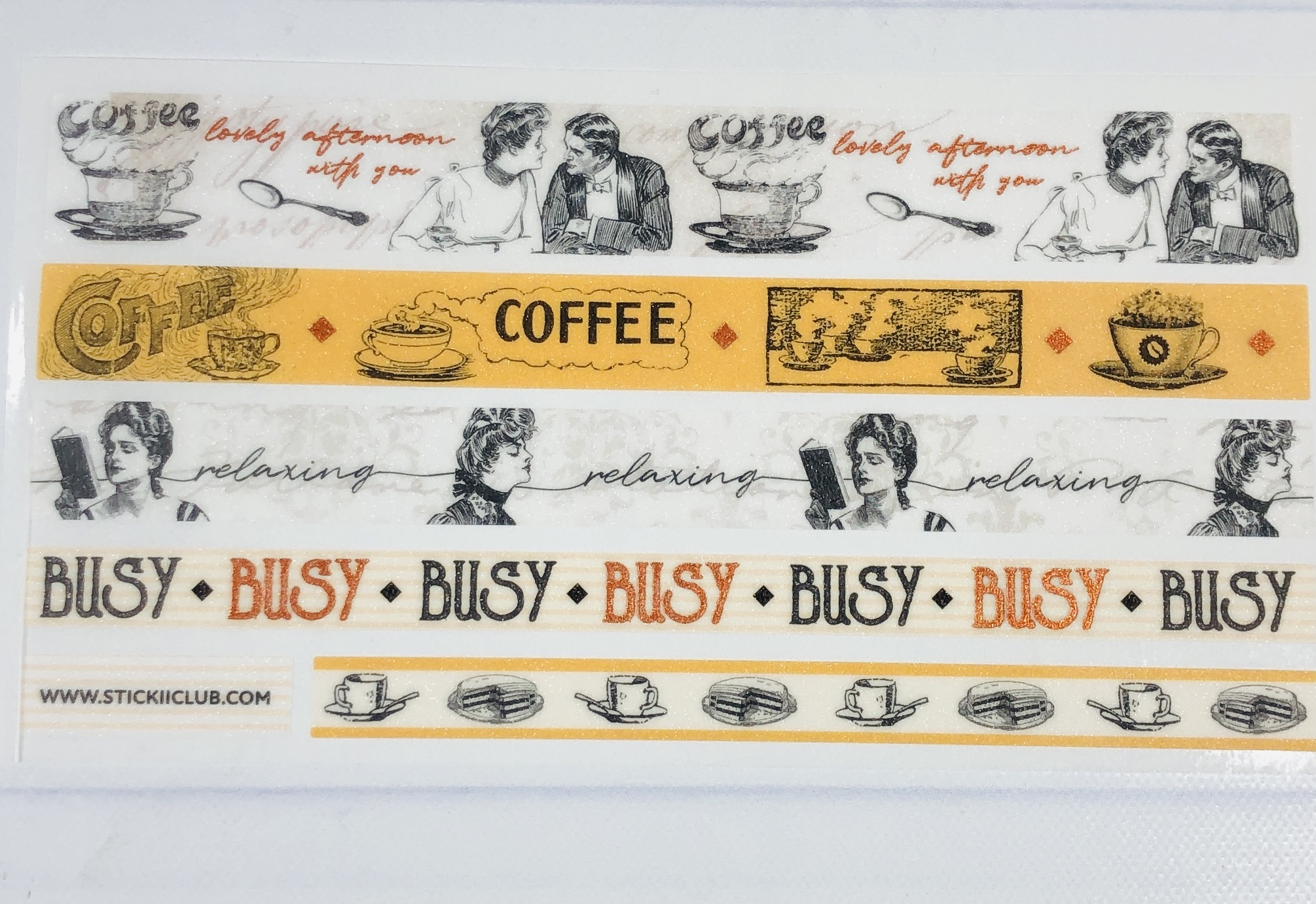 I think these Washi Strip stickers are so cool! They have a unique texture on the front, like they are covered in crushed quartz, and metallic bronze touches.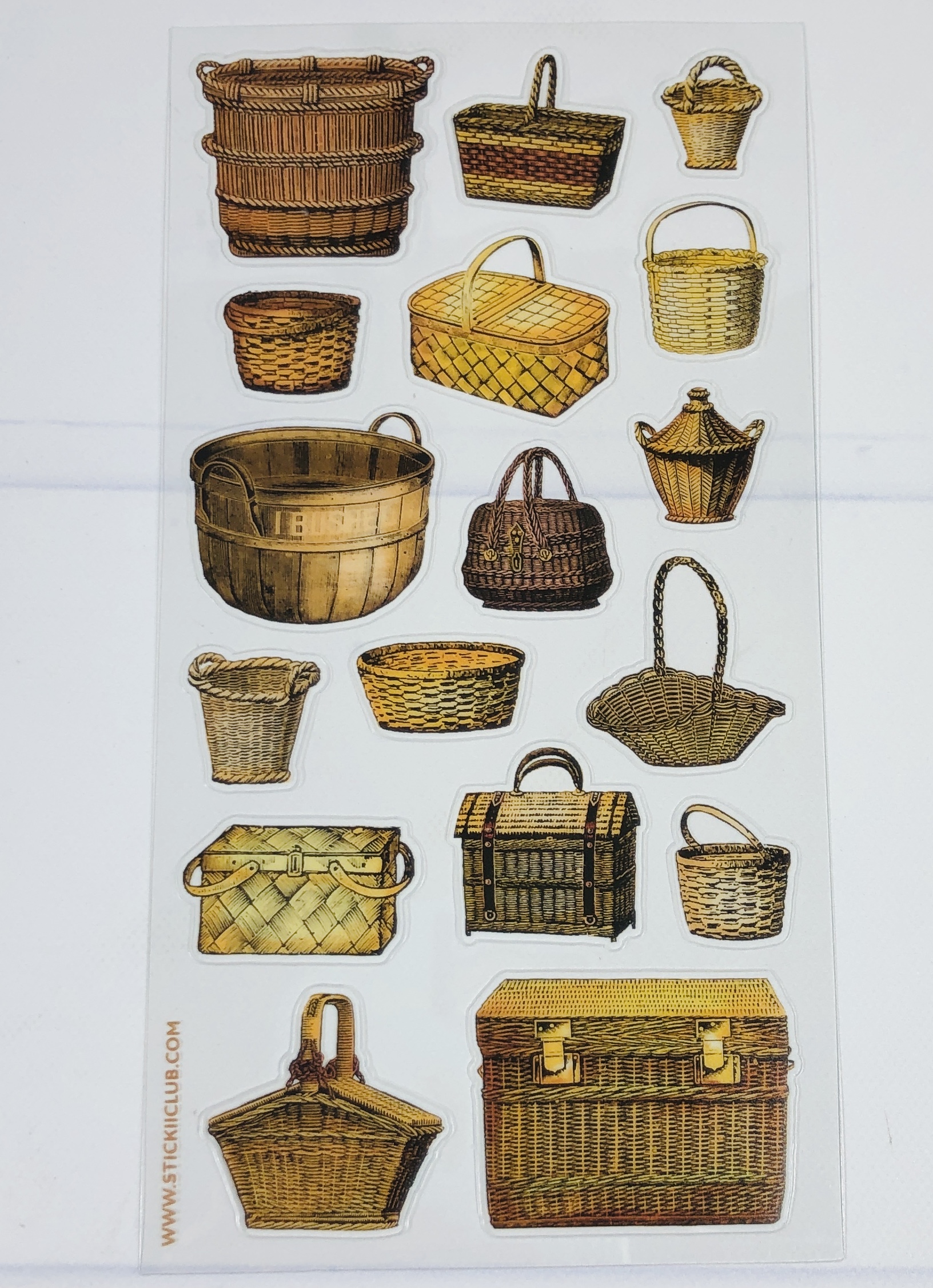 Basket stickers remind me that I need to buy some storage containers for throws and other things around my house. Printed on vinyl.
Claude Monet stickers feature scenes from the French Impressionist's masterpieces. They are in beautiful colors and remind me that spring is just around the corner. Printed on vinyl.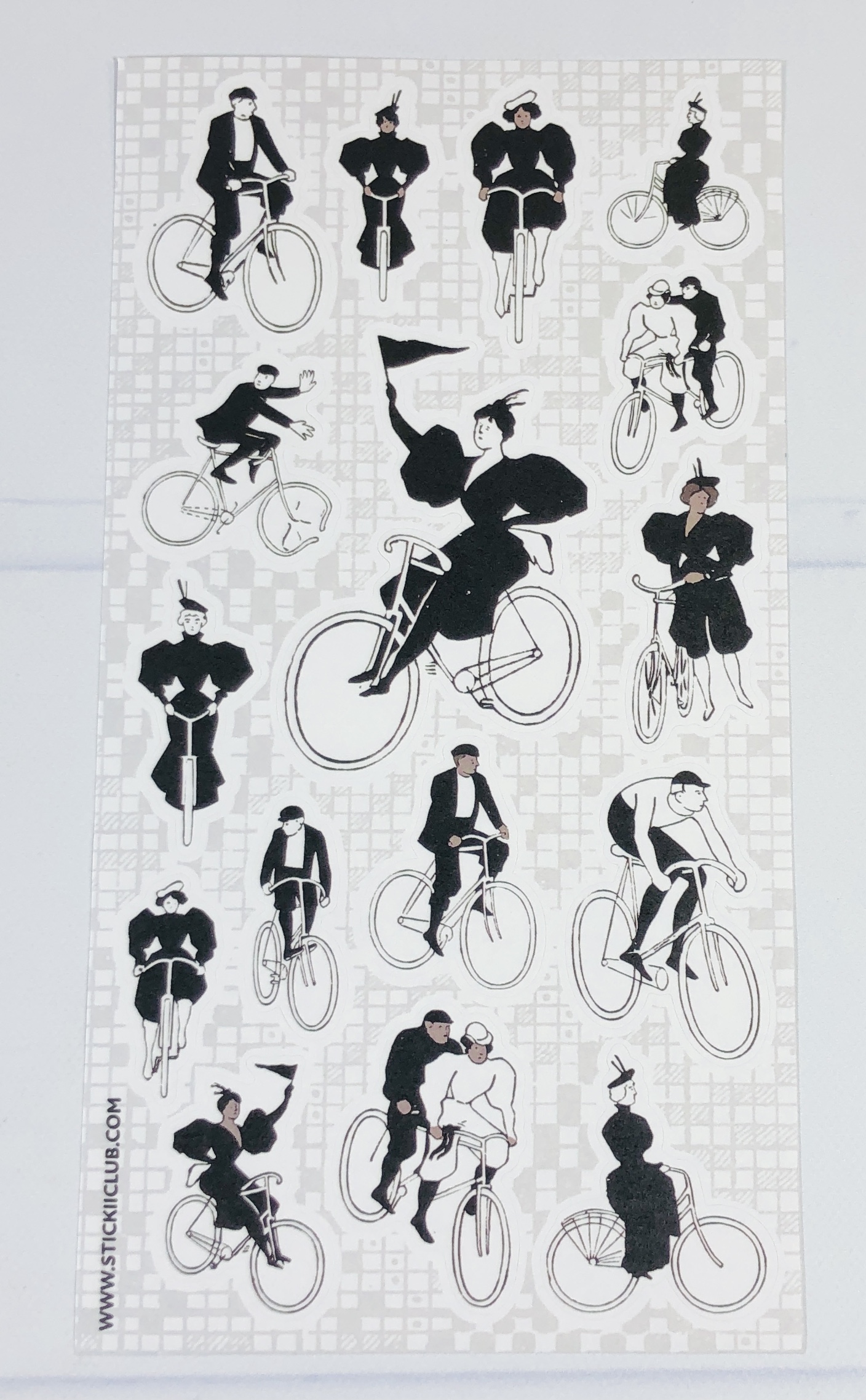 Bicycle stickers shows men and women enjoying a fun pastime. Printed on paper.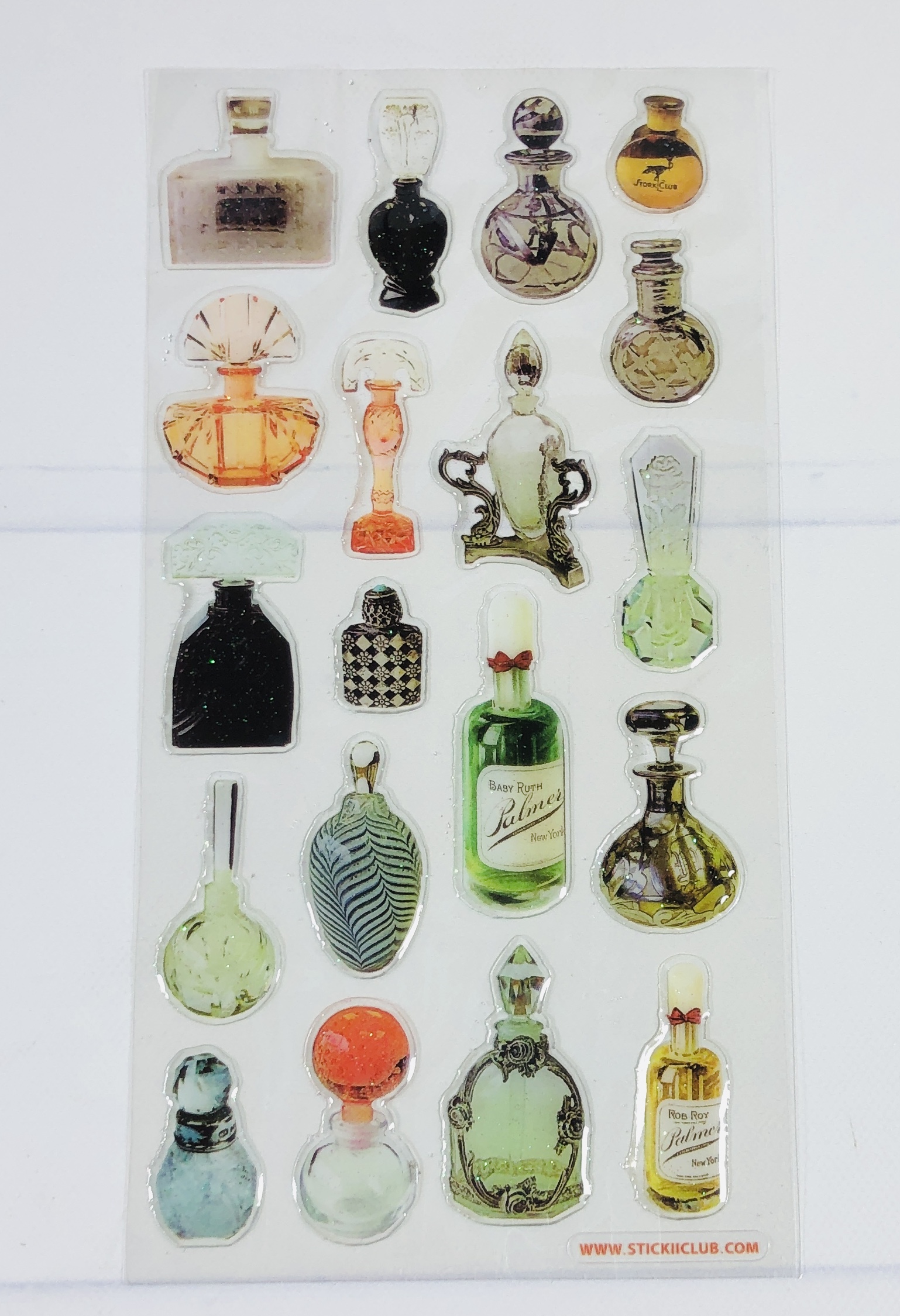 Epoxy Perfume Bottle stickers are puffy and have glitter embedded inside so the bottles sparkle.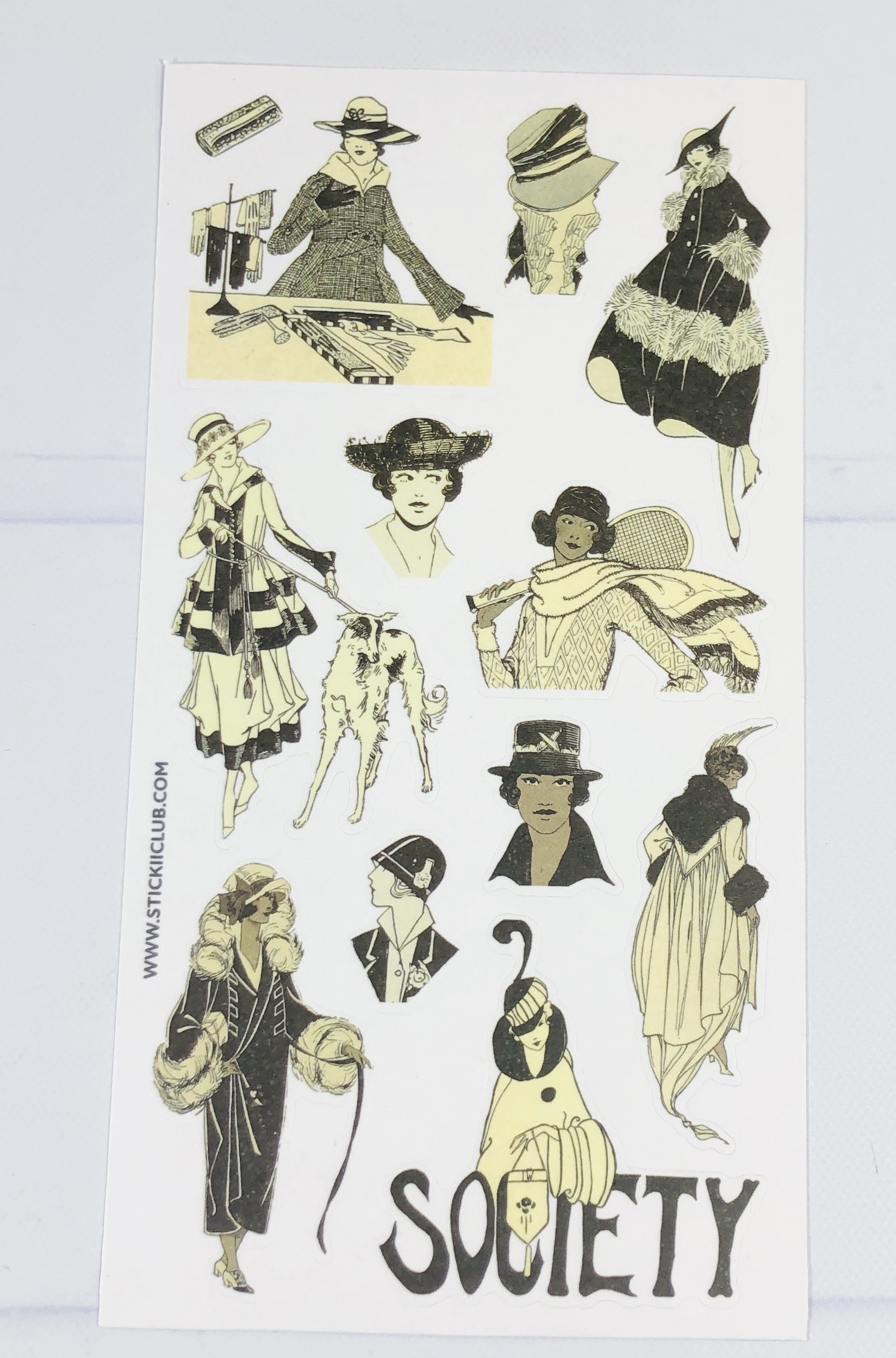 Society Ladies look like they are dressed in styles from the early 20th century. Printed on paper.
I thought the stickers and stationery items in the January STICKII Vintage pack were beautiful! I loved the clothing styles, which remind me of the fashionable women of Downton Abbey. My absolute favorite has to be the Claude Monet stickers, I can't be sad at finding masterpieces to use in my planner. The stickers would also work well on snail mail, a journal, or wherever else one would like to use them. I also appreciate the little note pad for jotting down reminders.
Spoiler Alert: The February Vintage Pack theme is By the Lantern Light!
Let us know what you think of this month's STICKII pack!