Sticker Savages is a monthly subscription box featuring 10 unique stickers from artists on Instagram. These artists are from around the world and the designs are stunning. Most of these stickers are Sticker Savage exclusives, which means they're printed for subscribers only. All orders come with a card featuring the artists. Shipping is free to the U.S. (and $9.99 worldwide). Sticker Savages is $11.90 a month, or save with longer subscription terms.
We are the dopest sticker box in the game. These stickers are created exclusively for our sticker subscription box, and are great for water bottle stickers, laptop stickers or just about any other thing you can think of. All of our stickers are printed on high quality waterproof vinyl, and are around 3-4in in size.
DEAL: Get 10% off your first box! Use coupon code HELLO.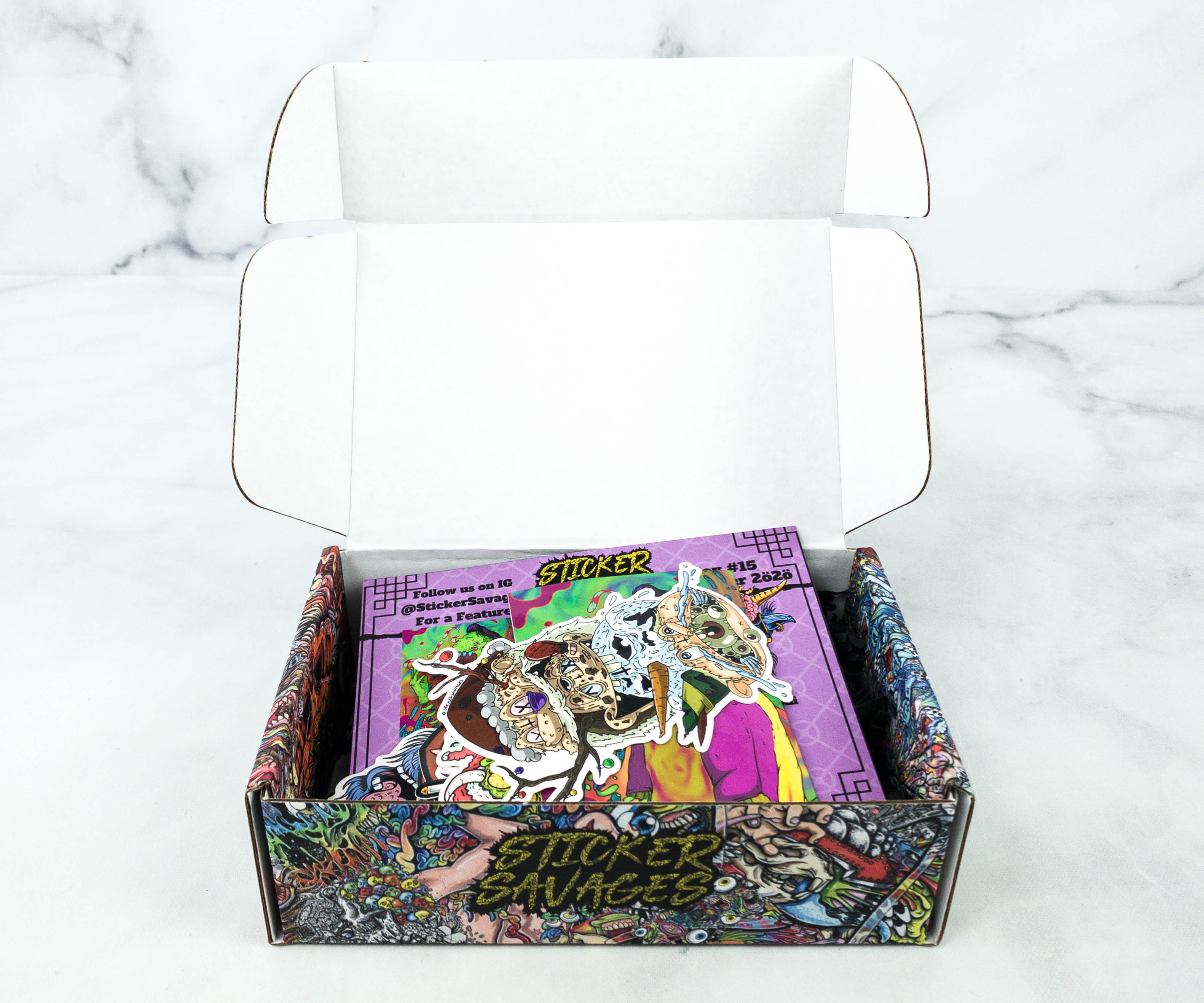 We're excited to finally open this box!
The stickers were packed with black squiggles.
There's a card inside that lists the Instagram handle of the artists.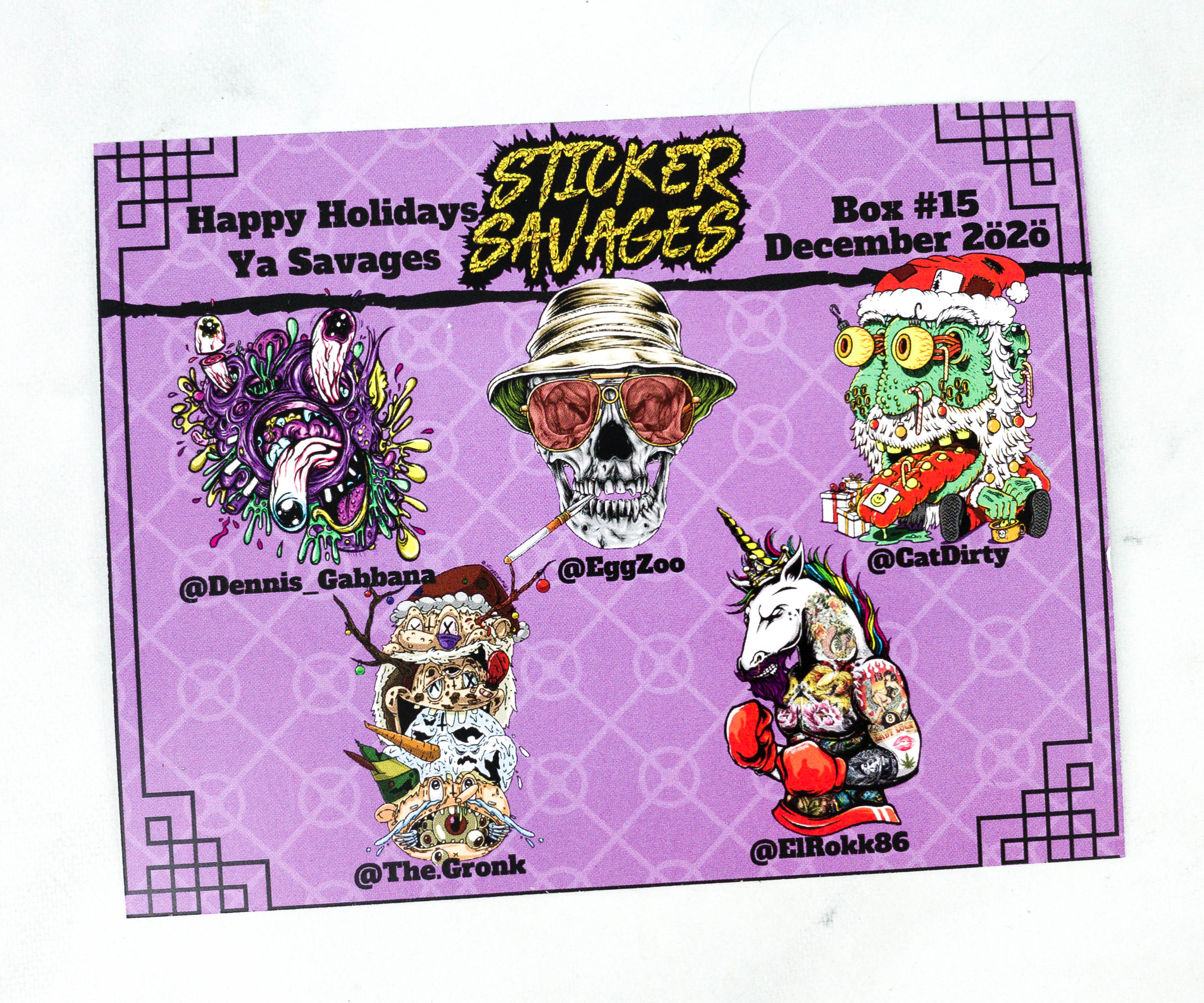 There are more artists at the back!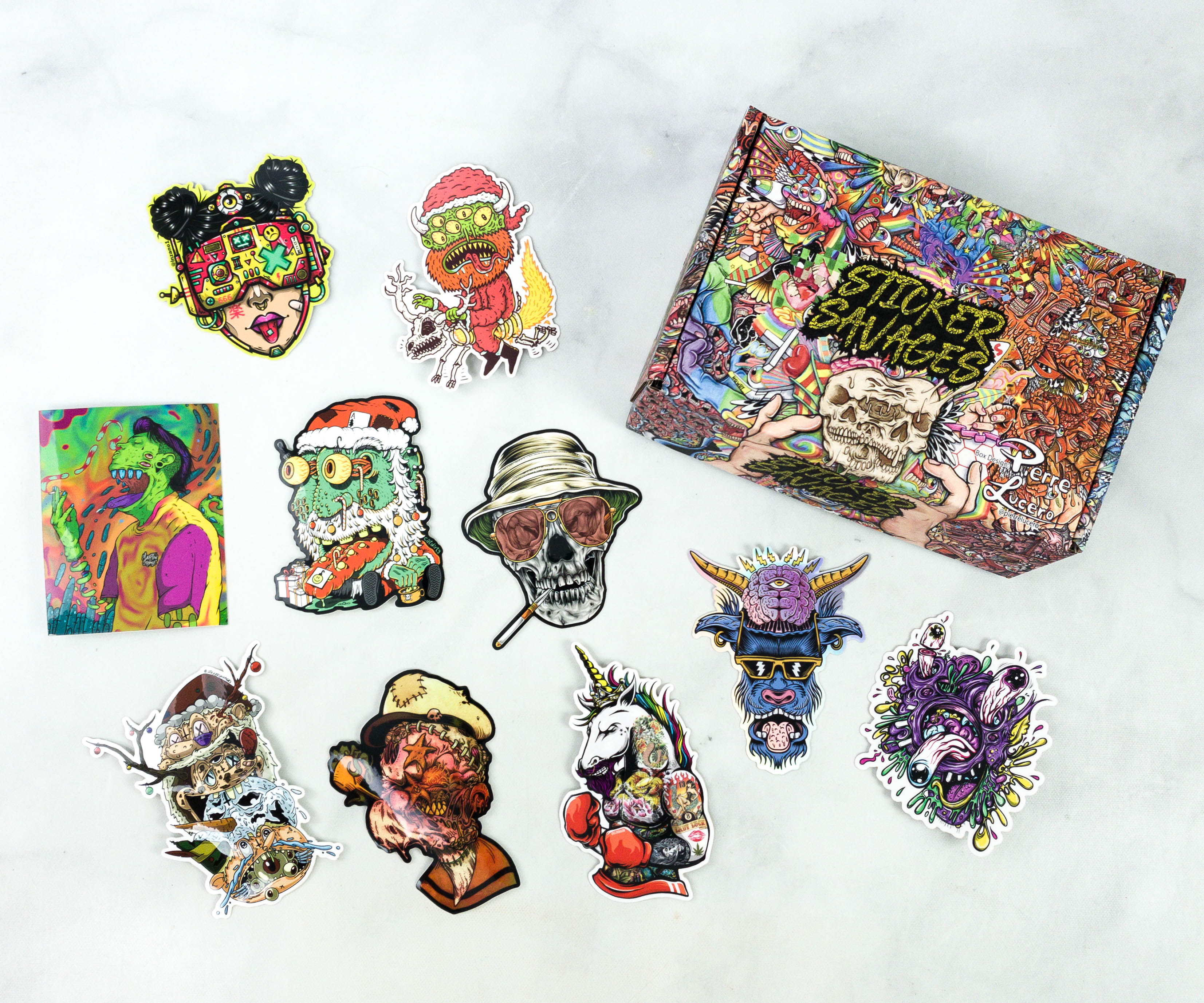 Everything in my box!
My first sticker is a work from @The.Gronk and it's a pile of heads with Santa on top of it! It even has a snowman's head below and Rudolf the red nosed reindeer!
Next is an interesting design made by @MartinGrime and it had a lot of colors on it. The creature in this sticker had a huge mouth just below the jaw and it looks really scary!
@HexYeah made a different version of Santa Claus for his design. The beloved gift giver had a green skin and multiple eyes while riding his skeleton reindeer.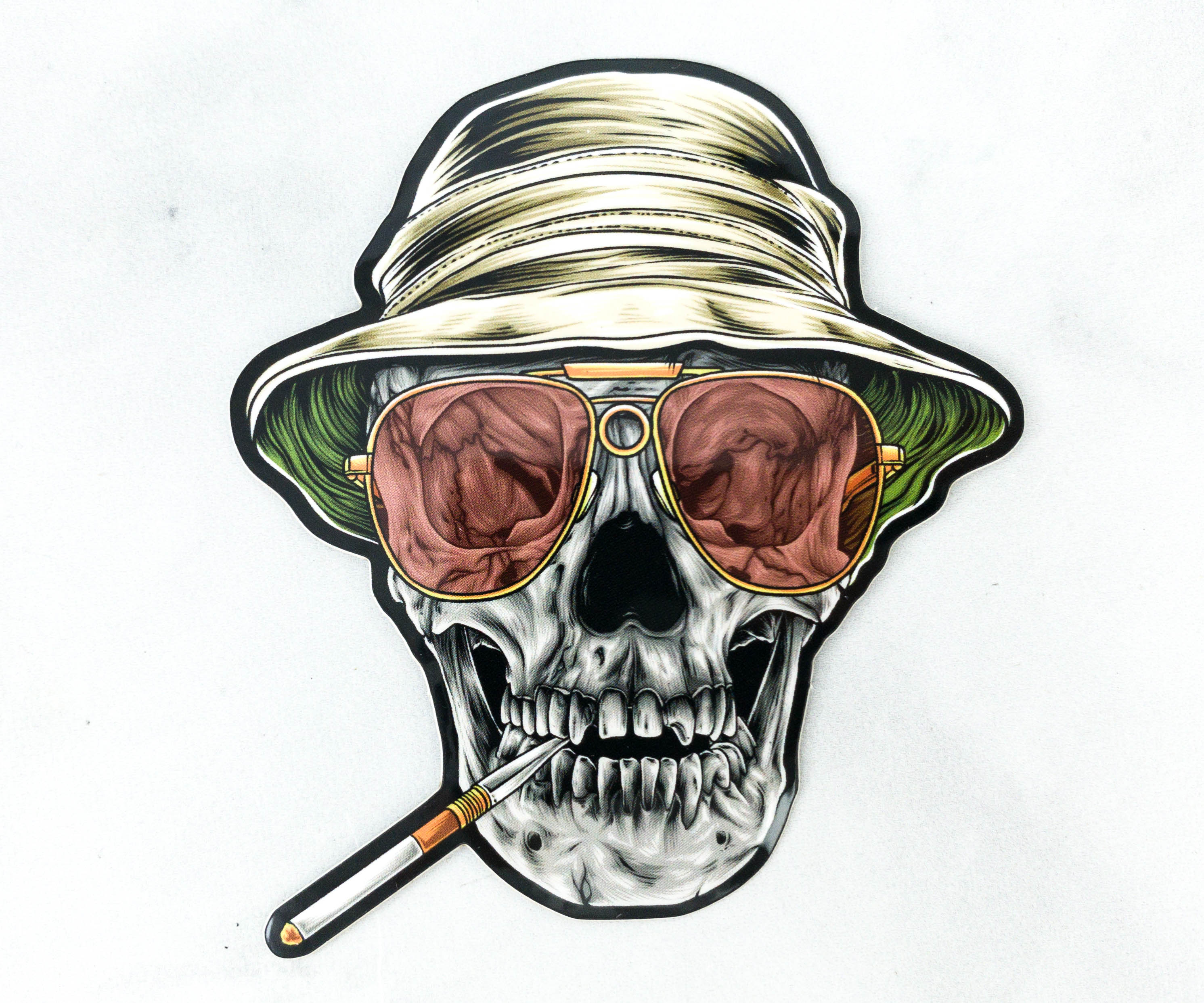 @EggZoo is back and this time he had a skull sent to me! It wears a pink lensed eyewear and a cool hat too! Of course, a stick of cigarette to finish the design.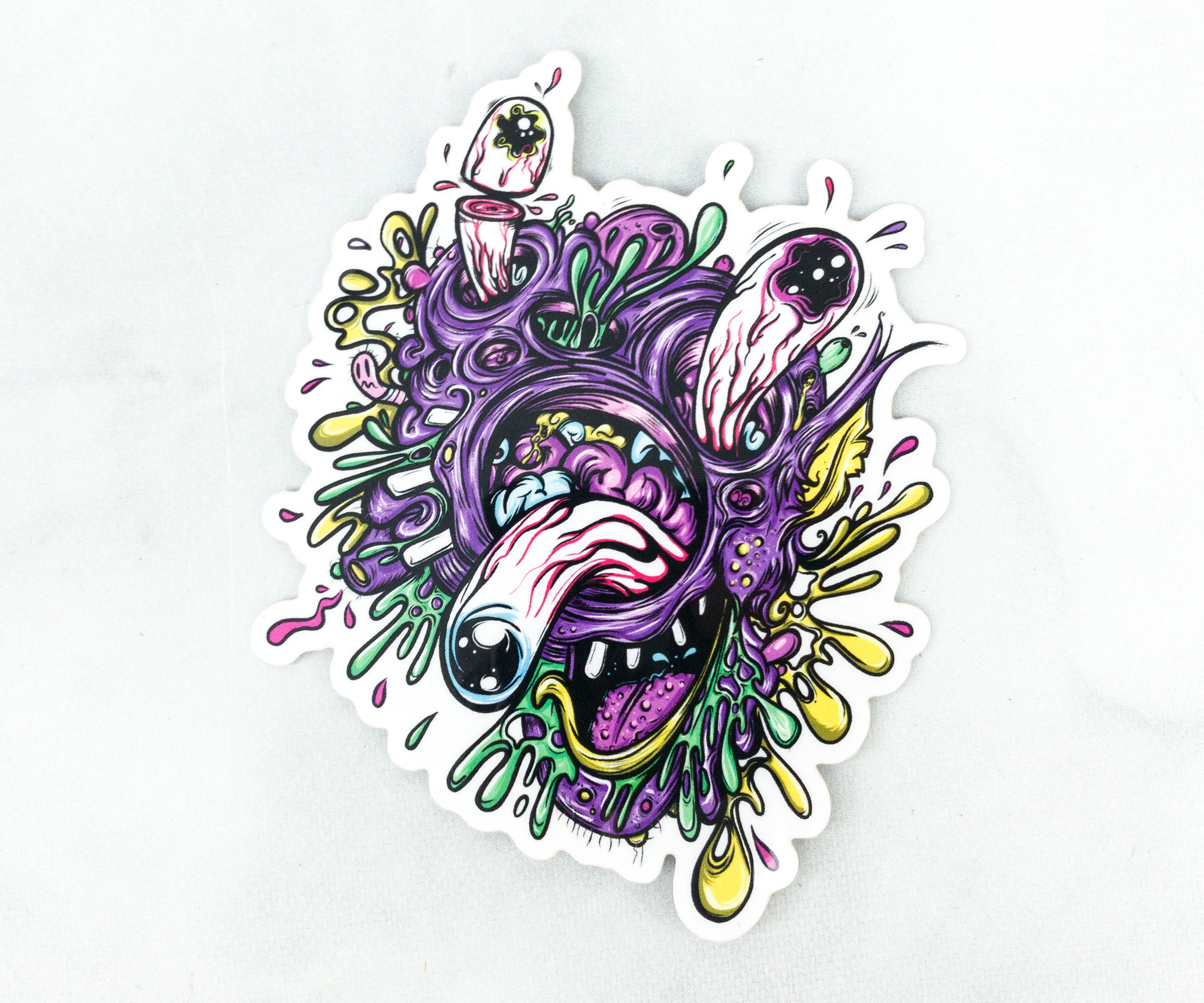 @DennisGabbana created a 3 eyed creature and it had a lot of liquid coming out from it! Can you spot the confused worm in this illustration?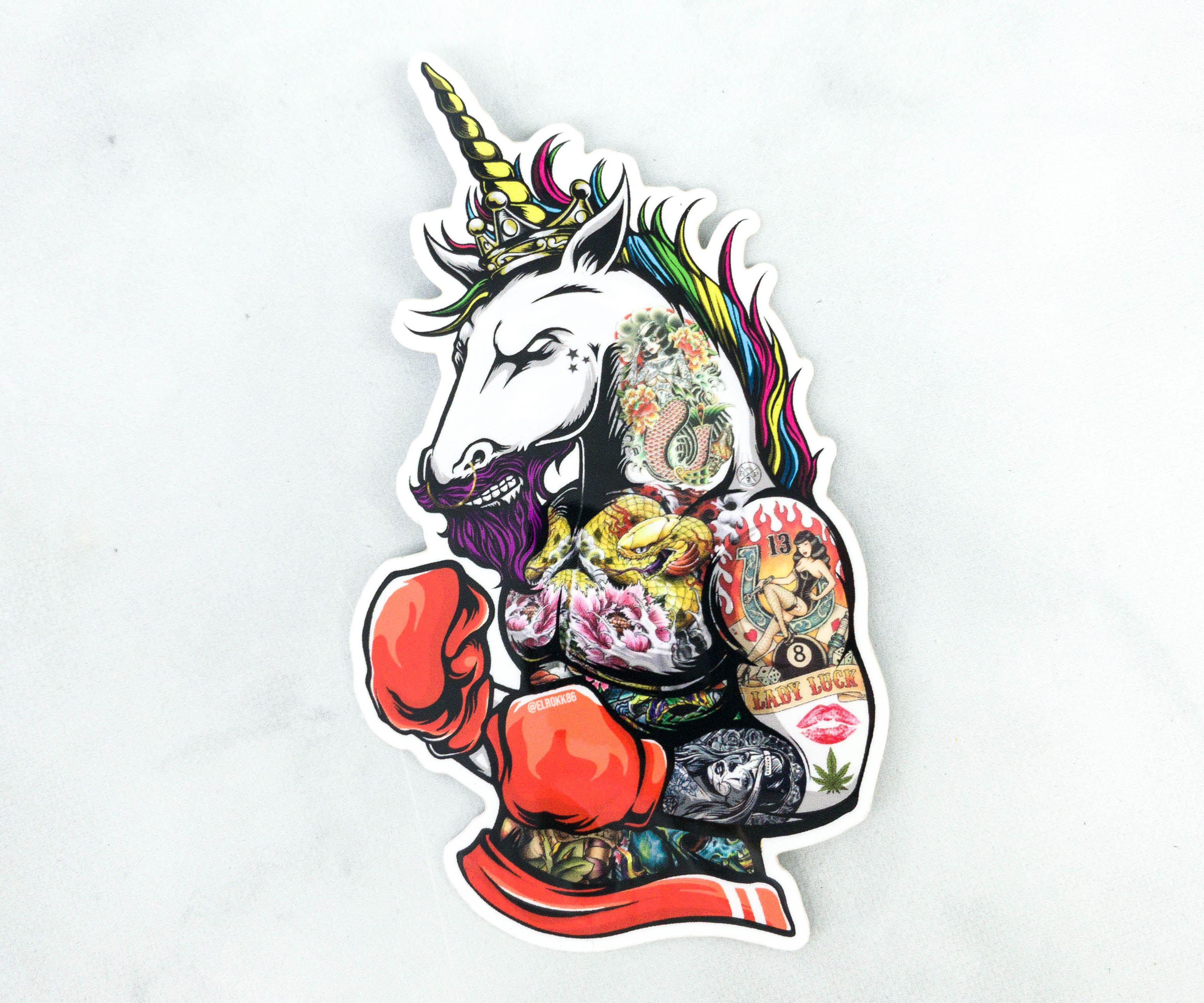 @EIRokk86 had a unicorn boxer for me this month. Aside from the beautiful horn and hair, it also had a lot of amazing tattoos all over its body. I would love to see more work from the artist!
@CyberNosferatu shared a zombie version of Popeye the sailorman. Some may not be familiar with him, but he is a famous cartoon character that eats spinach to get stronger! I wonder where Olive and Brutus might be?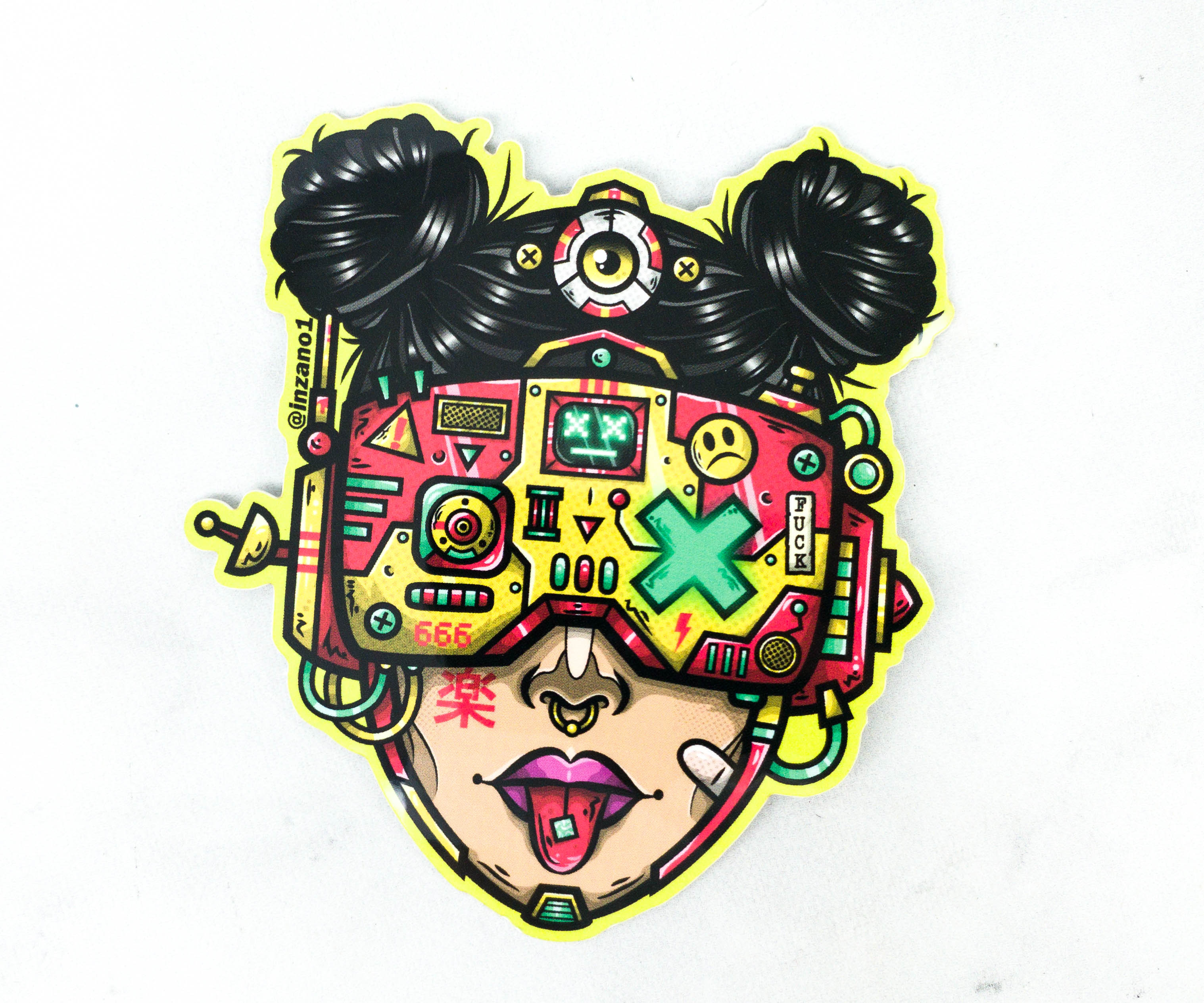 It looks like a futuristic party girl featured in @inzanol's work. I like the lively colors and details of this sticker!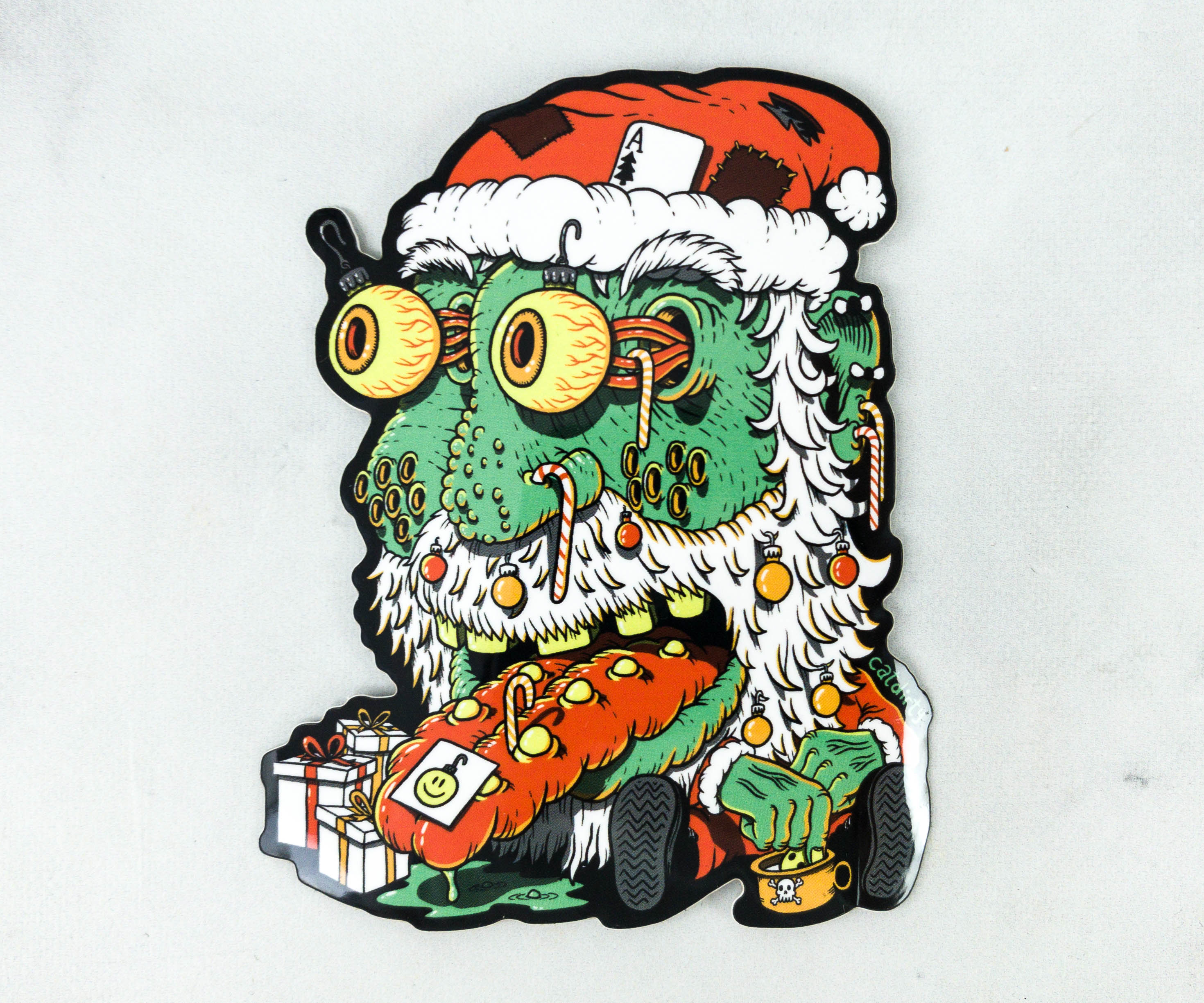 @CatDirty had a weird imagination to represent Santa. He had a lot of Christmas decorations all over his body and the gifts beside him are ready for delivery!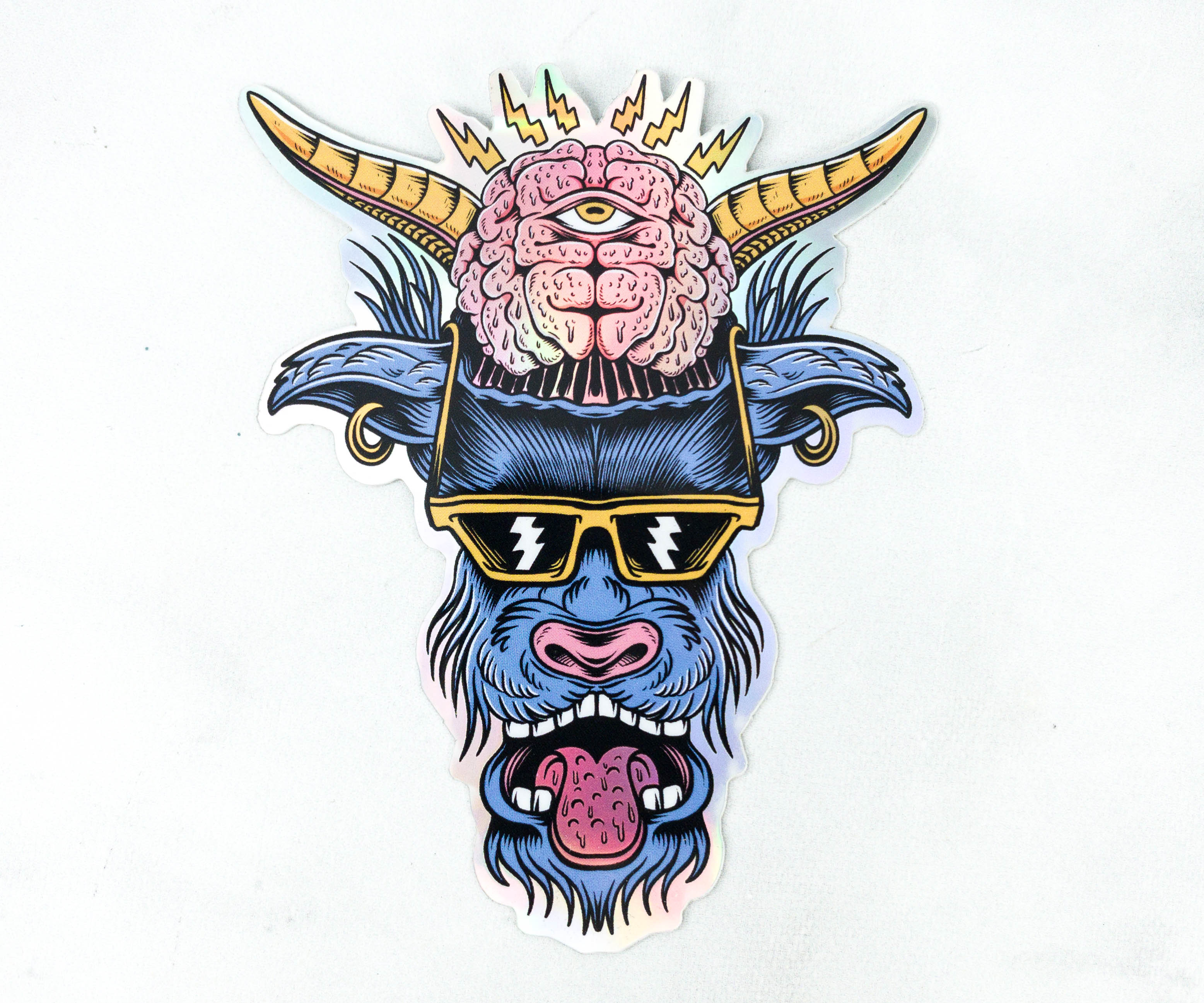 Lastly,  @JoeTamponi gave me an interesting piece of art. It's a cool animal with its brain popping out from his head. The brain had its own eye and it looked like a different entity to begin with. I like the shades by the way!
Sticker Savages ended the year with a bang! The Christmas themed stickers are really nice and they would be a nice gift to some of my friends. As always, all the artwork is unique and the artists had their own styles in making their designs and ideas. @EIRokk86's unicorn sticker caught my attention and as I said, I would love to see more of his works! This subscription is a must have for people who loves to collect excellent stickers made by very talented artists all over the world!
What do you think of the Sticker Savages box?