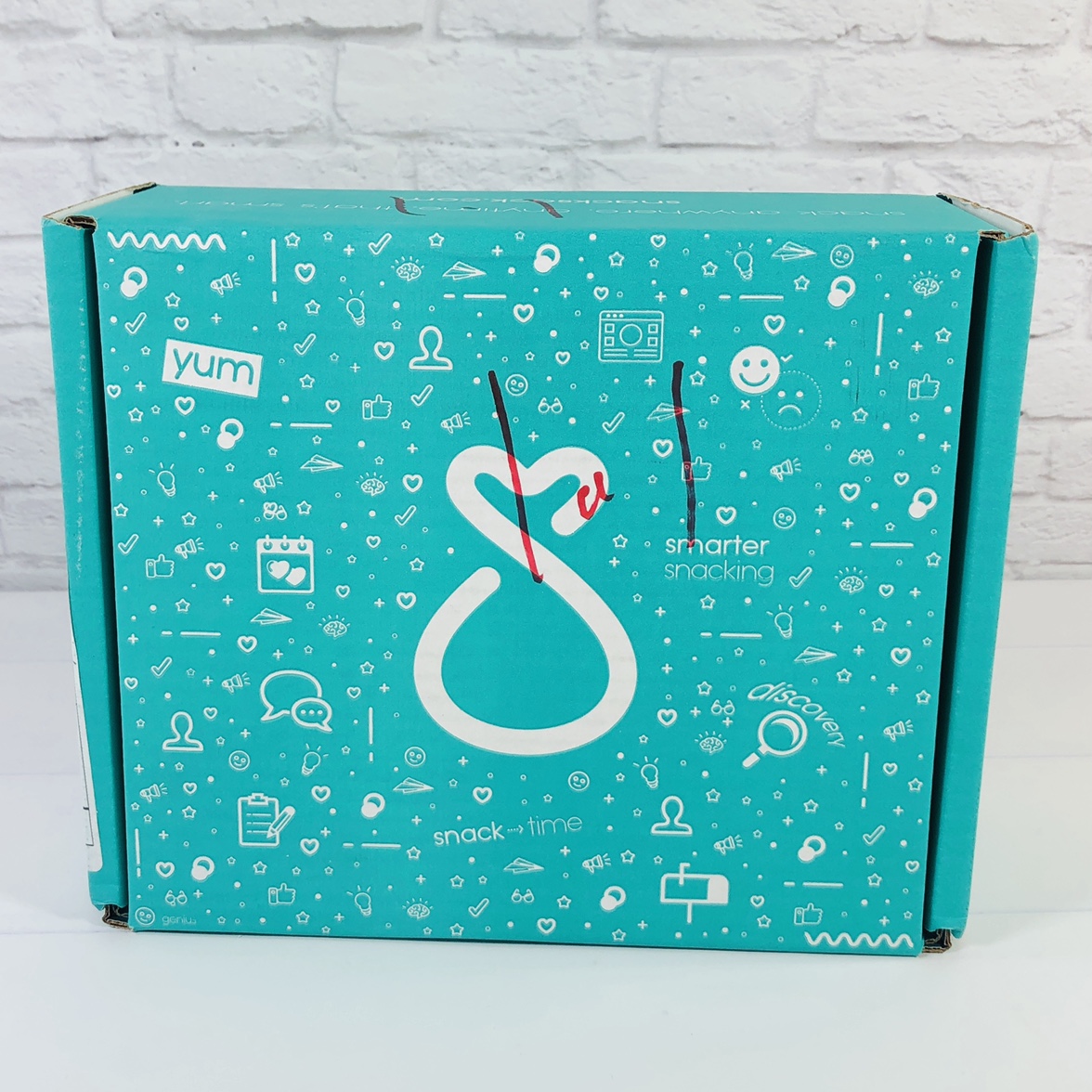 SnackSack is a monthly subscription service that sends boxes filled to the brim with a combination of organic, non-GMO, gluten-free, all-natural, vegan, and fair-trade snacks to your door every month! Expect to receive between 11-15 items each month and each one is a full serving size.
SnackSack has 4 options to choose from – Classic SnackSack, Vegan SnackSack, Gluten-Free SnackSack, and Vegan + Gluten-Free! All plans are $24.95 a month.
SnackSack is a monthly delivery of unique healthier snacks to your home or workplace. Our collections are based on seasonal themes and flavors, and allow you to discover new delicious healthier snacks. Our focus is on providing you with better options that are free of artificial ingredients.
This is a review of SnackSack Classic Box.
DEAL: Use the coupon code HELLO20 to save 20% on your entire plan!
The box features cute doodles on the inner flaps!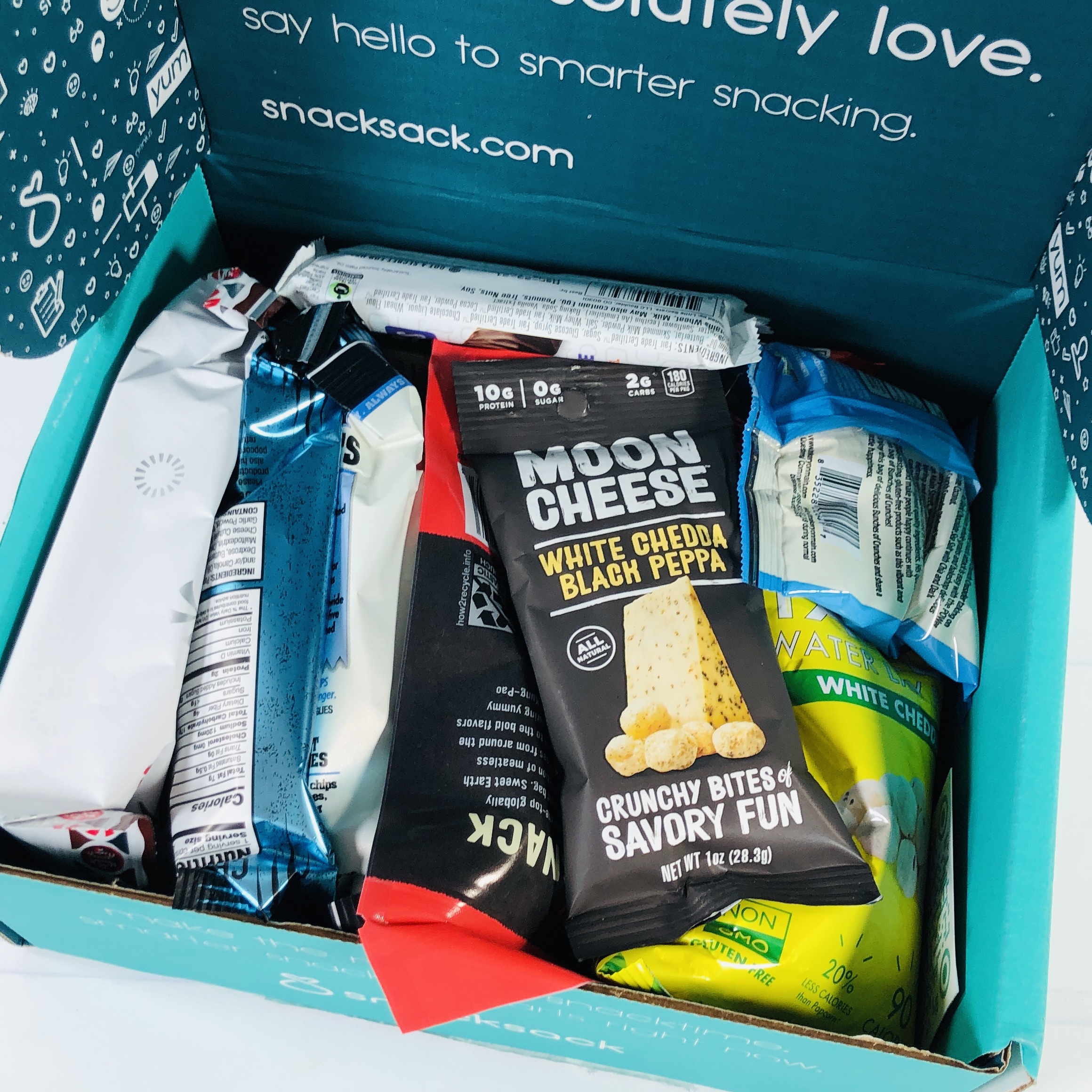 Everything arrives stacked neatly in the box.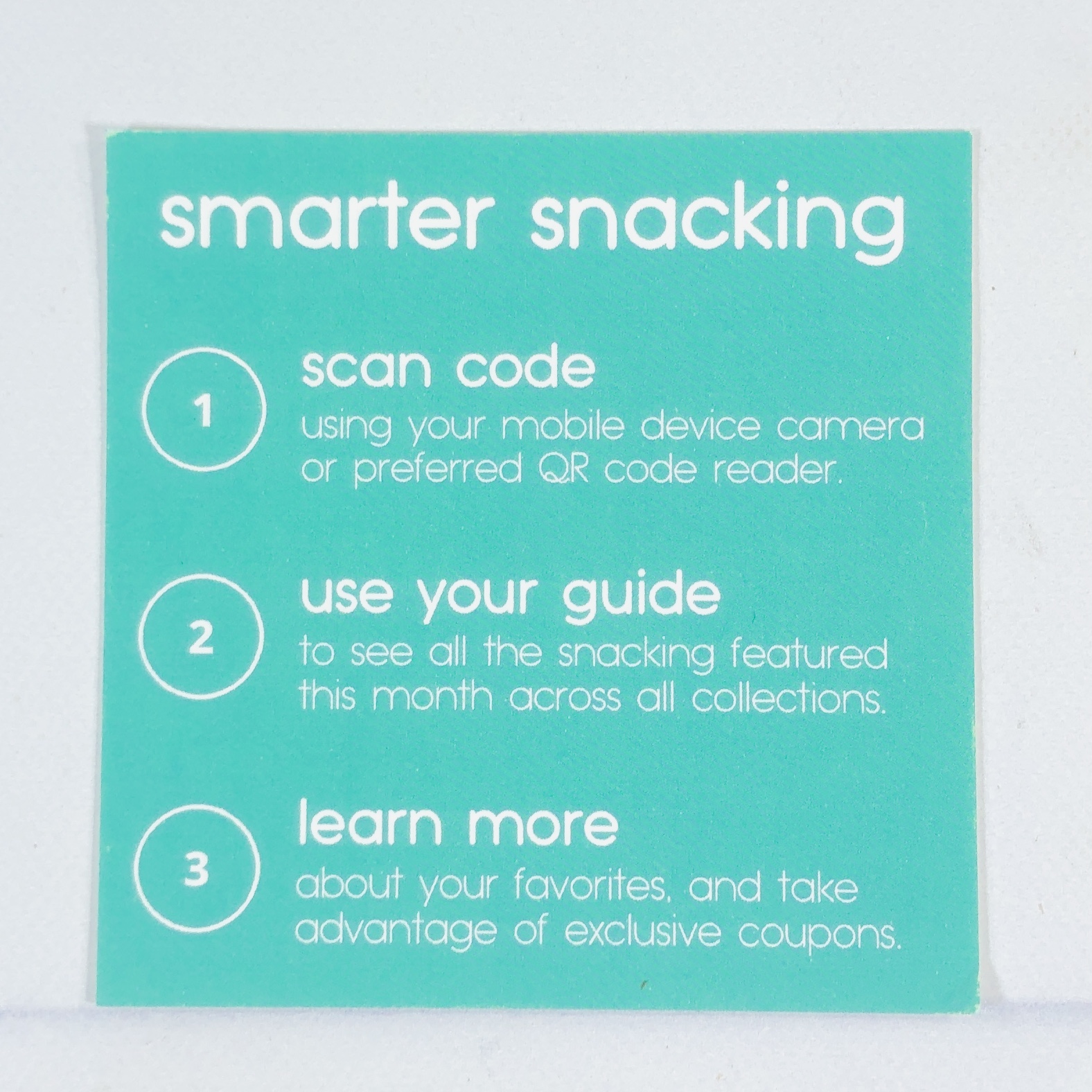 I found a small card that had a QR code on the back. Scan the card to see your snacks!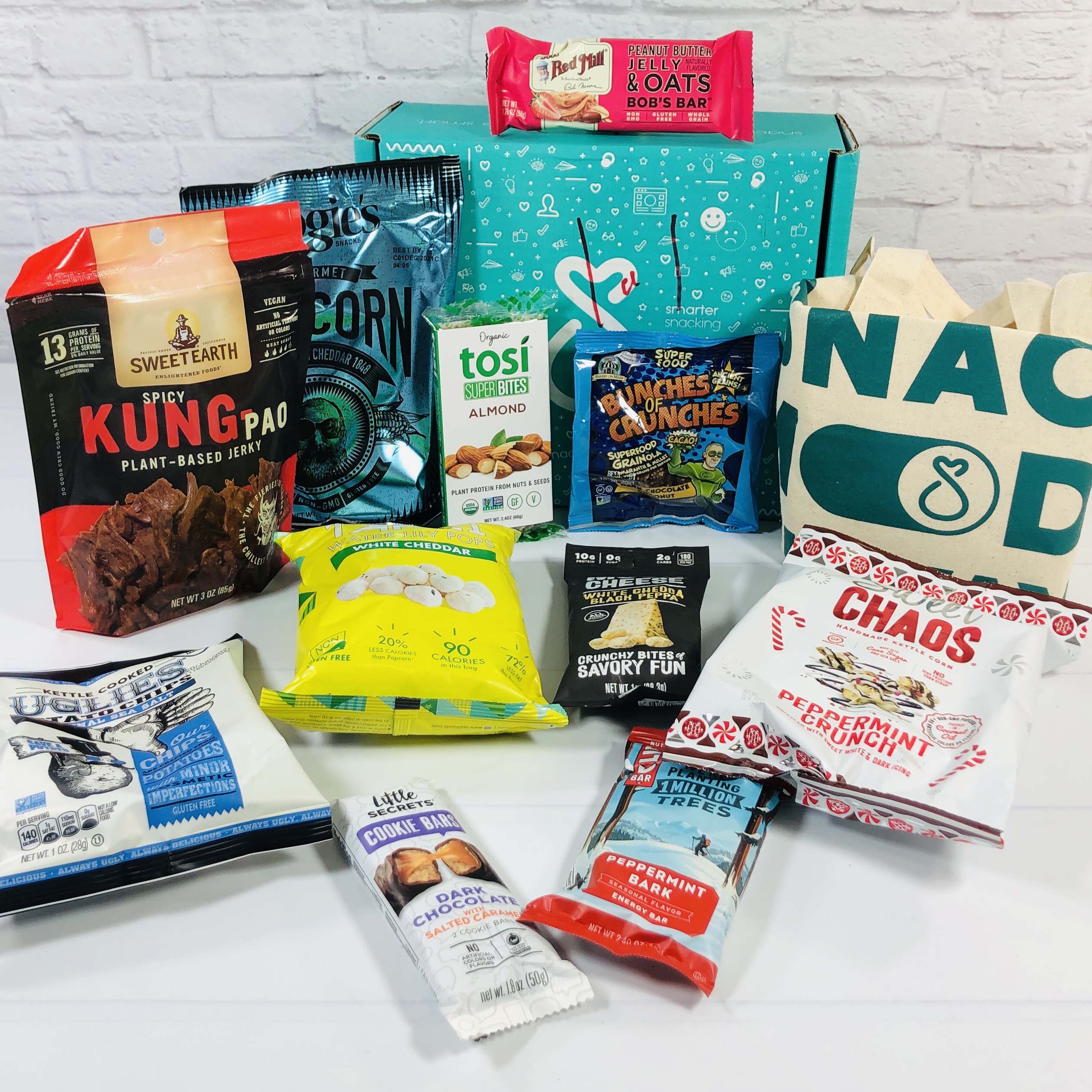 Everything in my December 2020 box!
Tote Bag I received a tote bag for all of my snacks, or maybe library books, or even for carrying my groceries. Most likely I will use these to replace my plastic reusable grocery bags, because at least I can throw this bag in the washing machine. It measures around 16″ x 15″ and is made of cotton.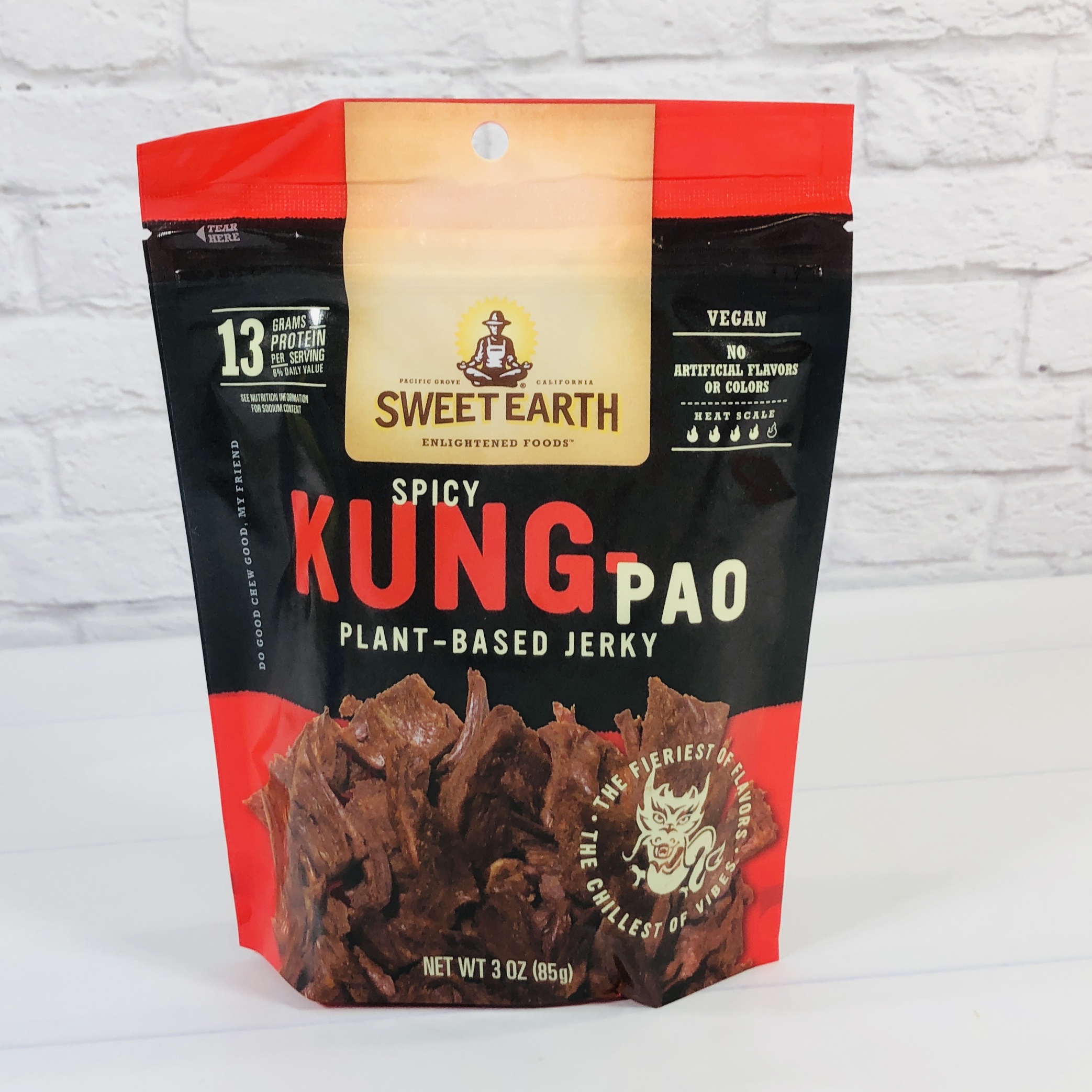 Sweet Earth Spicy Kung Pao Jerky If you are into jerky but are looking to eat a more plant-based snack, then you might like this vegan version! It's very chewy to start but loosens up as you continue to gnaw. The flavor was spicy and not too sweet, I would probably like it better if it was sweet and not too spicy but that's just me.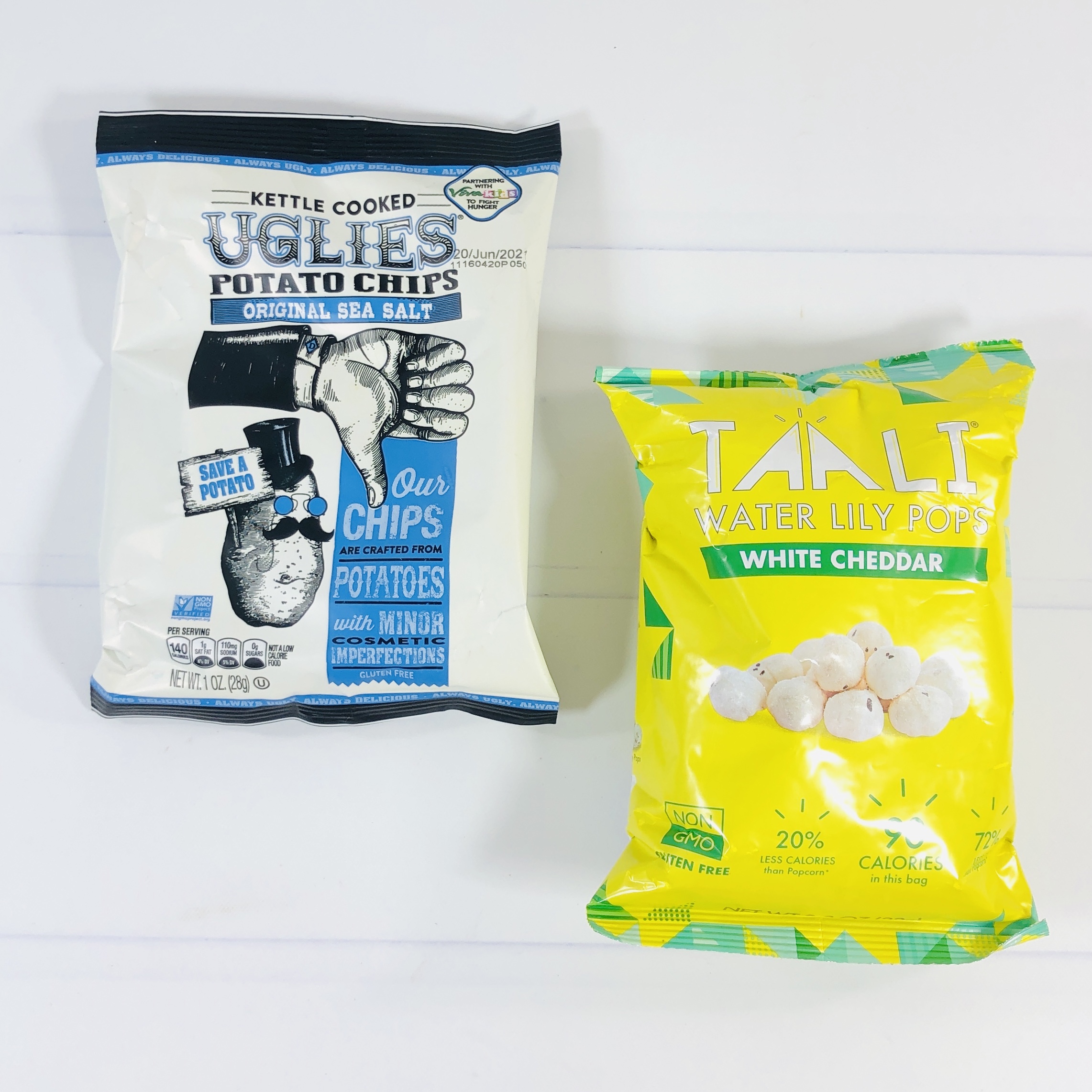 Uglies Potato Chips in Original Sea Salt are chips made with potatoes with cosmetic imperfections that would otherwise be discarded. It's a simple recipe: potatoes, oil, and salt and they are kettle cooked. They taste like potato chips but are maybe browner than usual.
Taali Water Lily Pops in White Cheddar ($3) Every time I try popped makhana (water lily seeds) I am reminded that they have an earthy flavor that is unusual. I think the white cheddar flavoring in this bag helps to mask it a bit, or at least goes well with that taste. The texture is like a cross between popcorn and Pirate Booty and occasionally there is a seed bit that is similar to a corn kernel.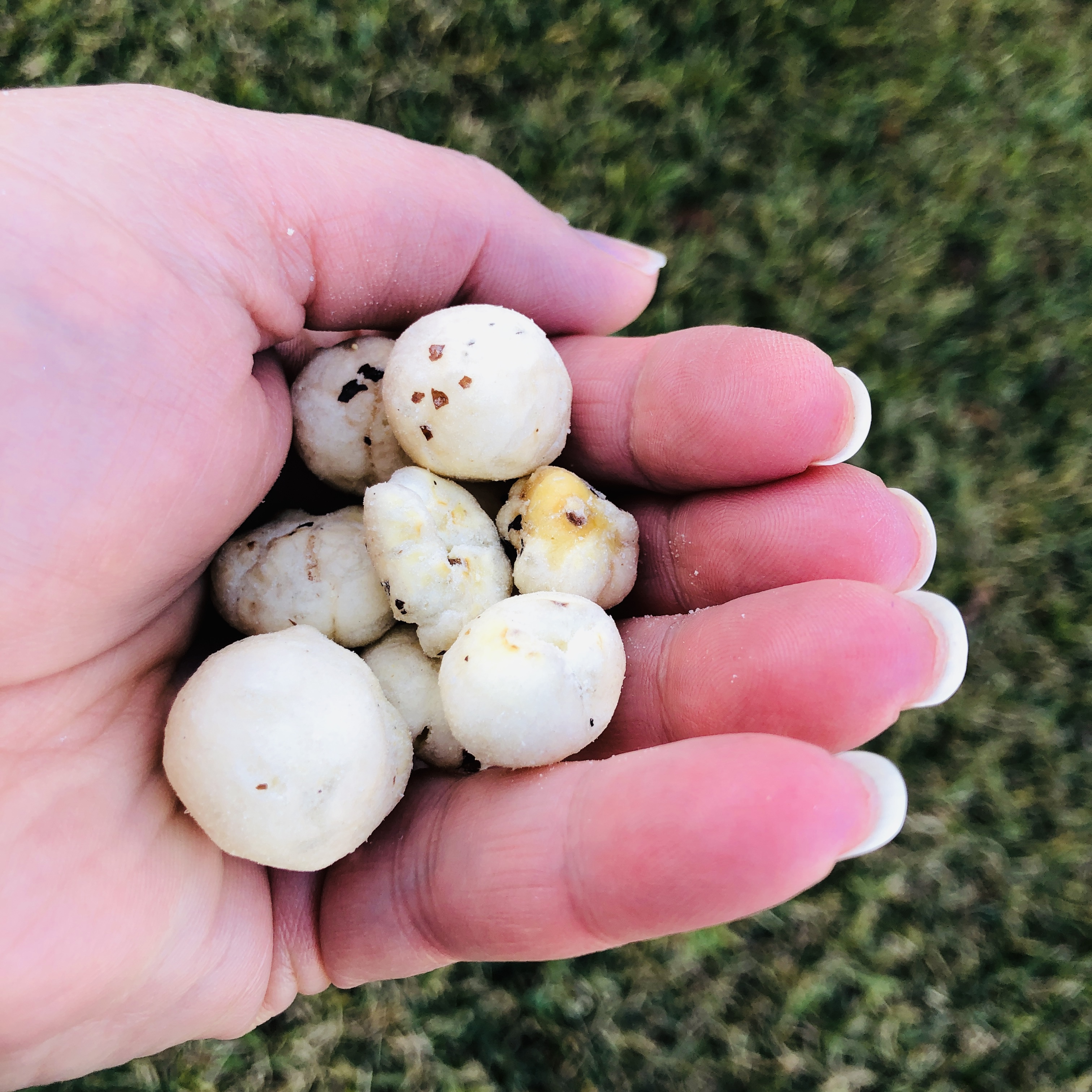 Here's the popped water lily seeds. Puffy!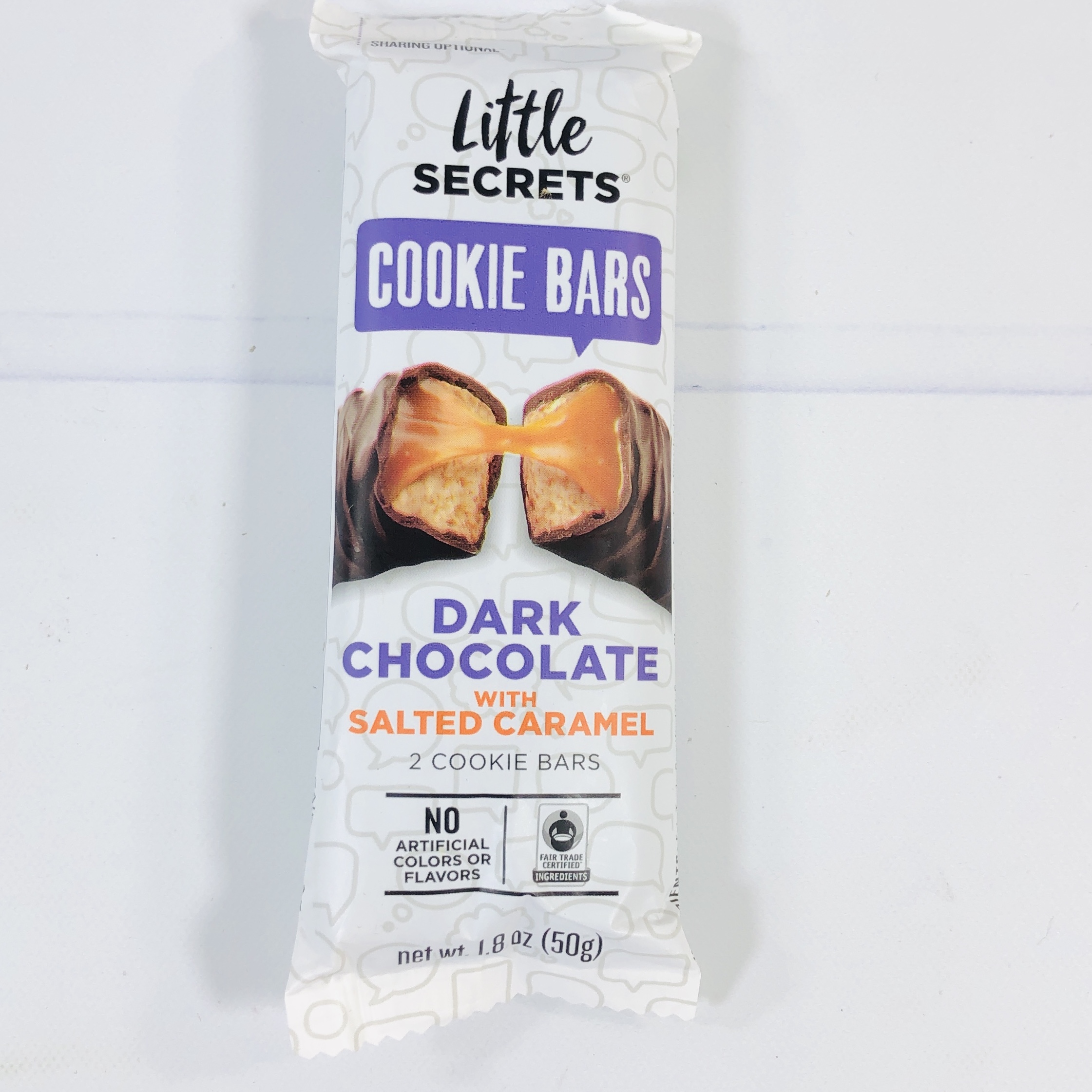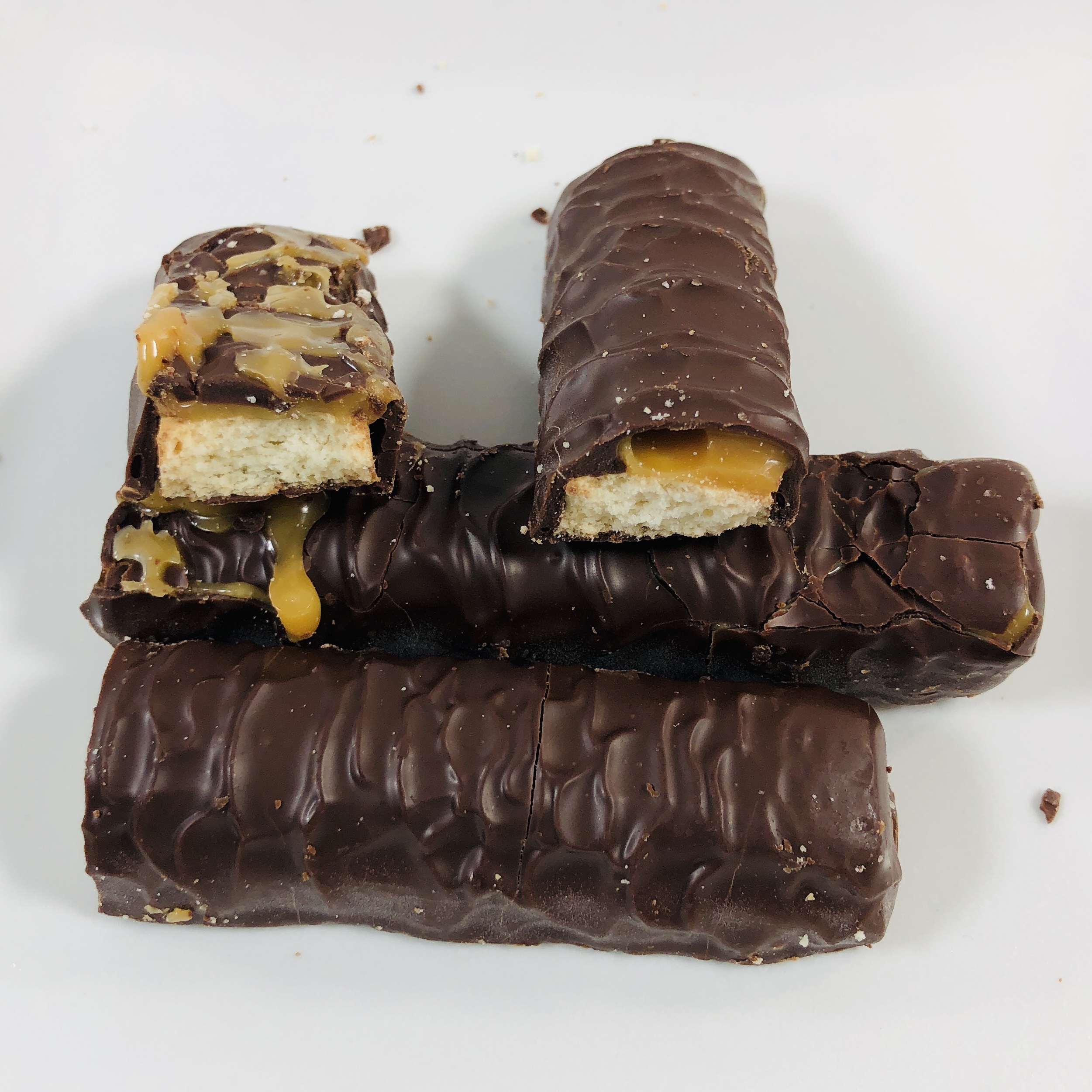 Little Secrets Cookie Bars In Dark Chocolate With Salted Caramel ($1.83) Little Secrets takes mainstream candies and gives them a bit of an upgrade, like this take on a caramel cookie bar that's made without high fructose corn syrup and is made with fair trade chocolate. The caramel is salted and the chocolate is dark and it really doesn't taste at all like the grocery store candy but it is good.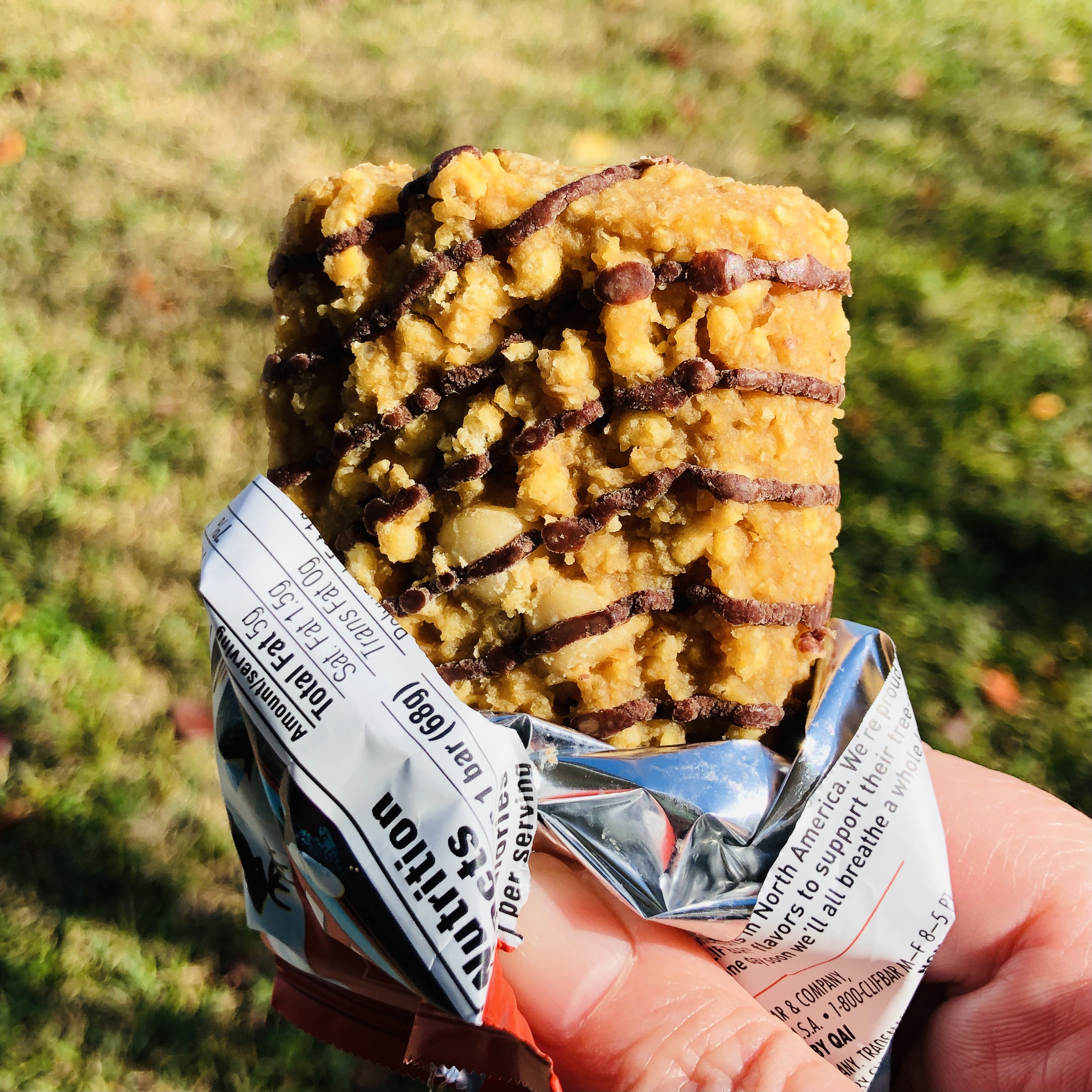 Clif Bar Peppermint Bark Energy Bar ($3.42) is a seasonal flavor of this energy bar. The bar is soft-baked and has oatmeal and soy protein isolate. It's sweet and kind of like eating an oatmeal cookie except it also has a pepperminty flavor and chocolate drizzle on top.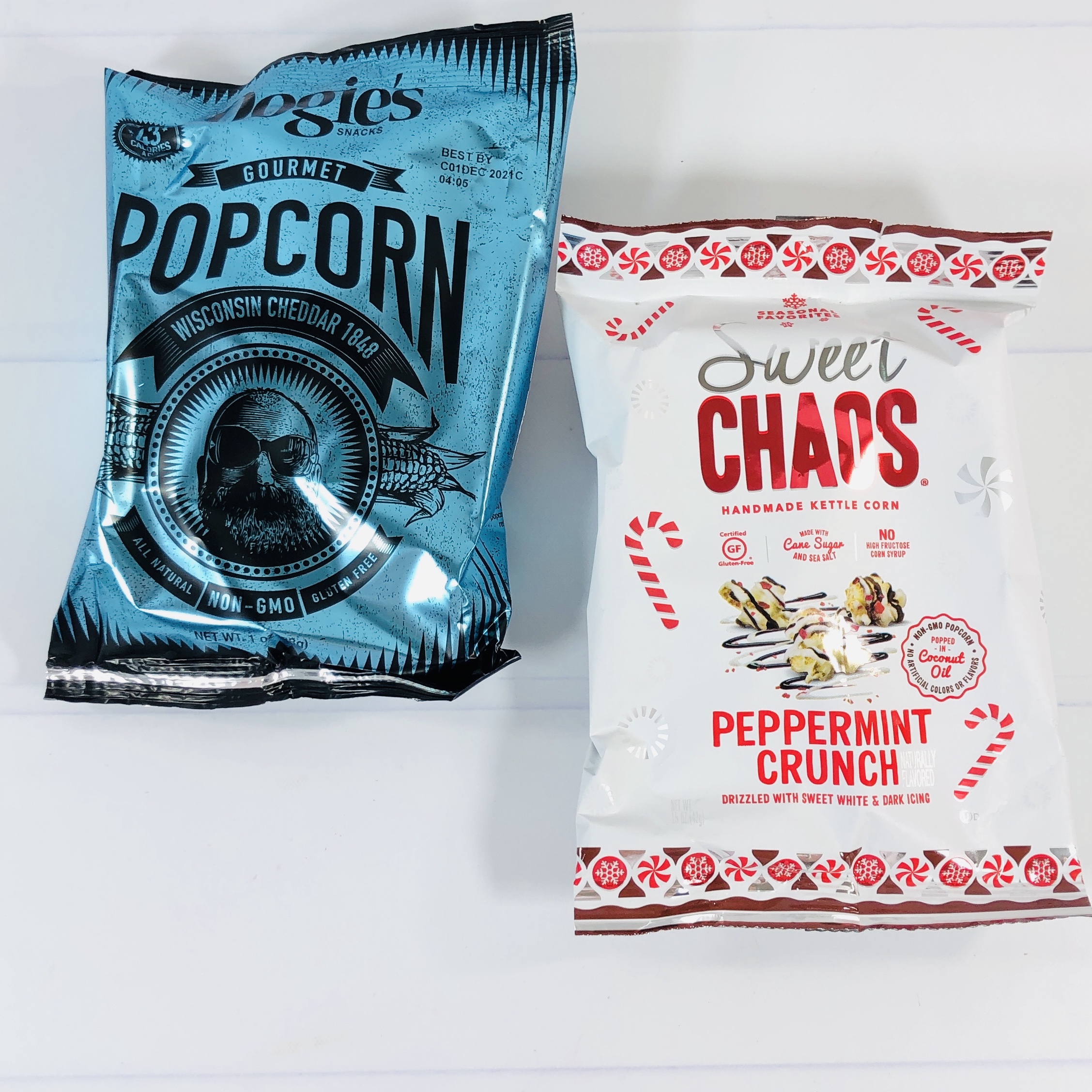 Oogie's Gourmet Popcorn in Wisconsin Cheddar ($1.17) The cheddar flavor of this popcorn was different from the other brands that I've tried before. I think it had an umami, savory taste about it. I was irritated though by the hulls, which I had to keep spitting out, but otherwise the flavor was good.
Sweet Chaos Peppermint Crunch Kettle Corn ($7.50) I absolutely love chocolate drizzled kettle corn, but it took me a bit to warm up to this one, which was peppermint flavored. The popcorn tasted fresh and the drizzle was perfect, so this treat was sweet and salty and oddly minty.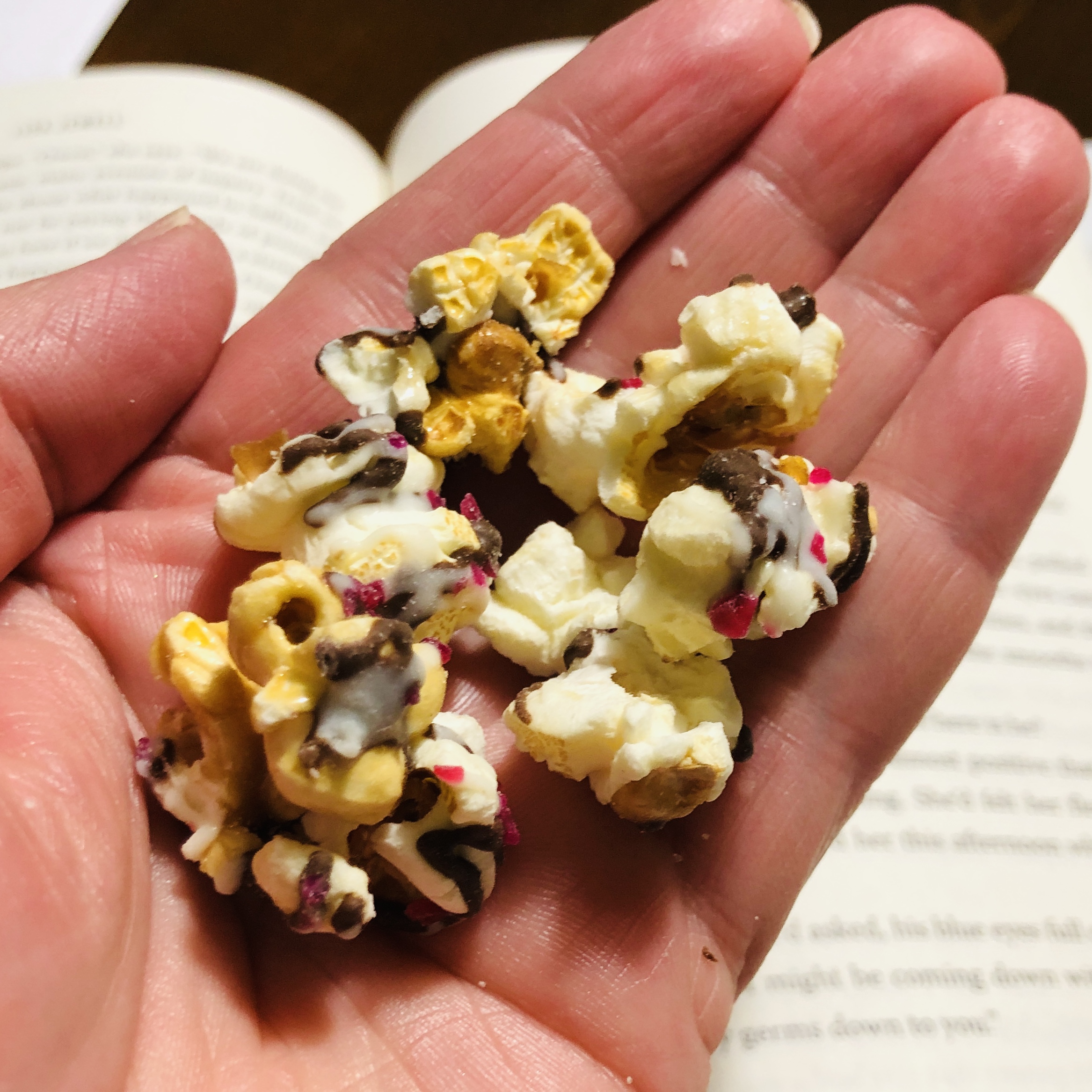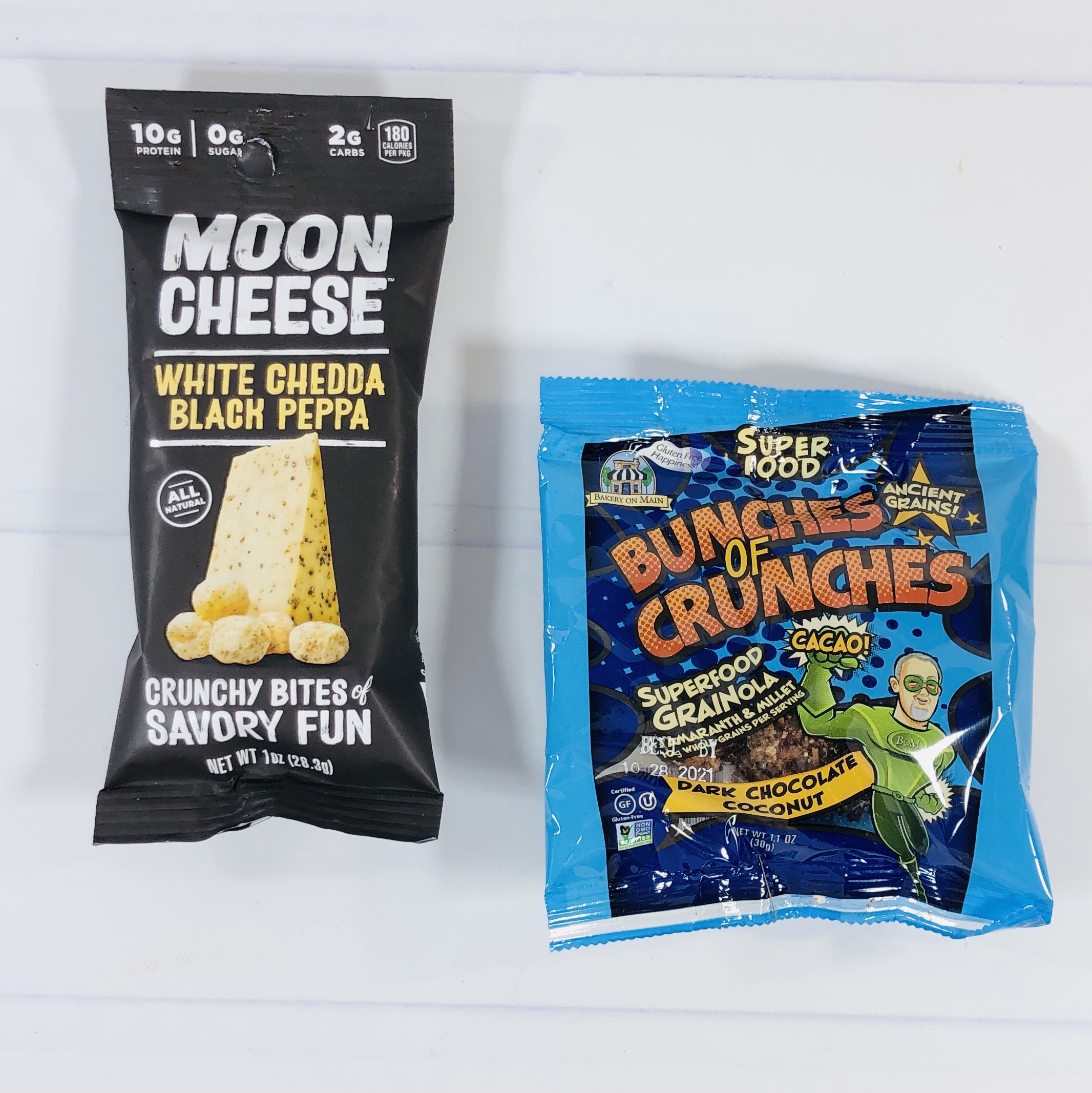 Moon Cheese White Chedda Black Peppa I don't know about you but I just can't get into dried cheese snacks. It's like the stuff left on the baking sheet after heating a pizza. It was hard and crunchy and salty. My husband loved it though so it's just a personal preference but I prefer fresh cheese myself.
Bakery On Main Super Food Bunches Of Crunches in Dark Chocolate Coconut ($0.84) are granola clusters made with oats and ancient grains, cacao nibs, nuts, and seeds. You could eat it with milk like cereal but I ate it out of the bag like trail mix. It is sweet and chocolaty with a hint of sea salt and of course was very crunchy.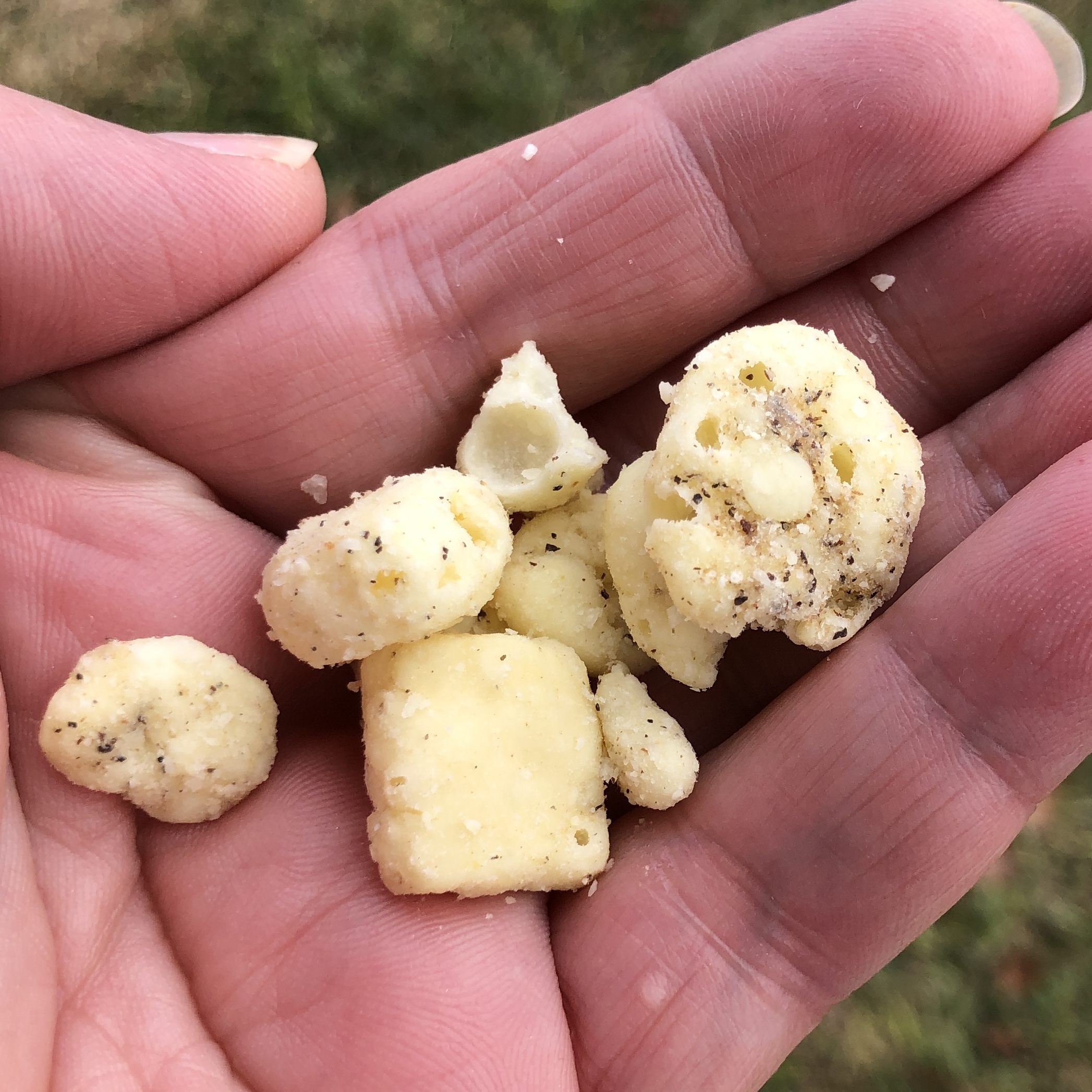 Here's the moon cheese and it seems aptly named.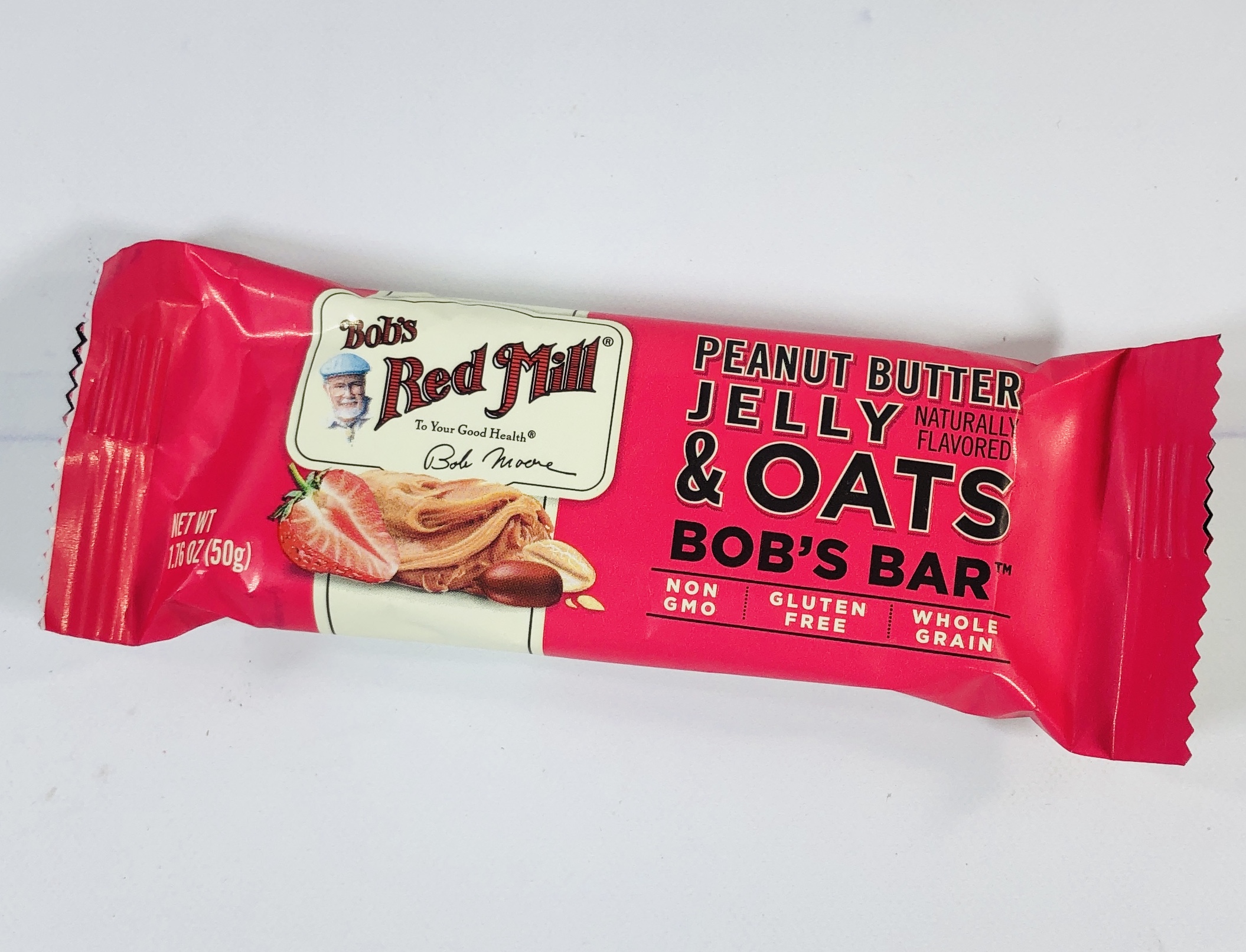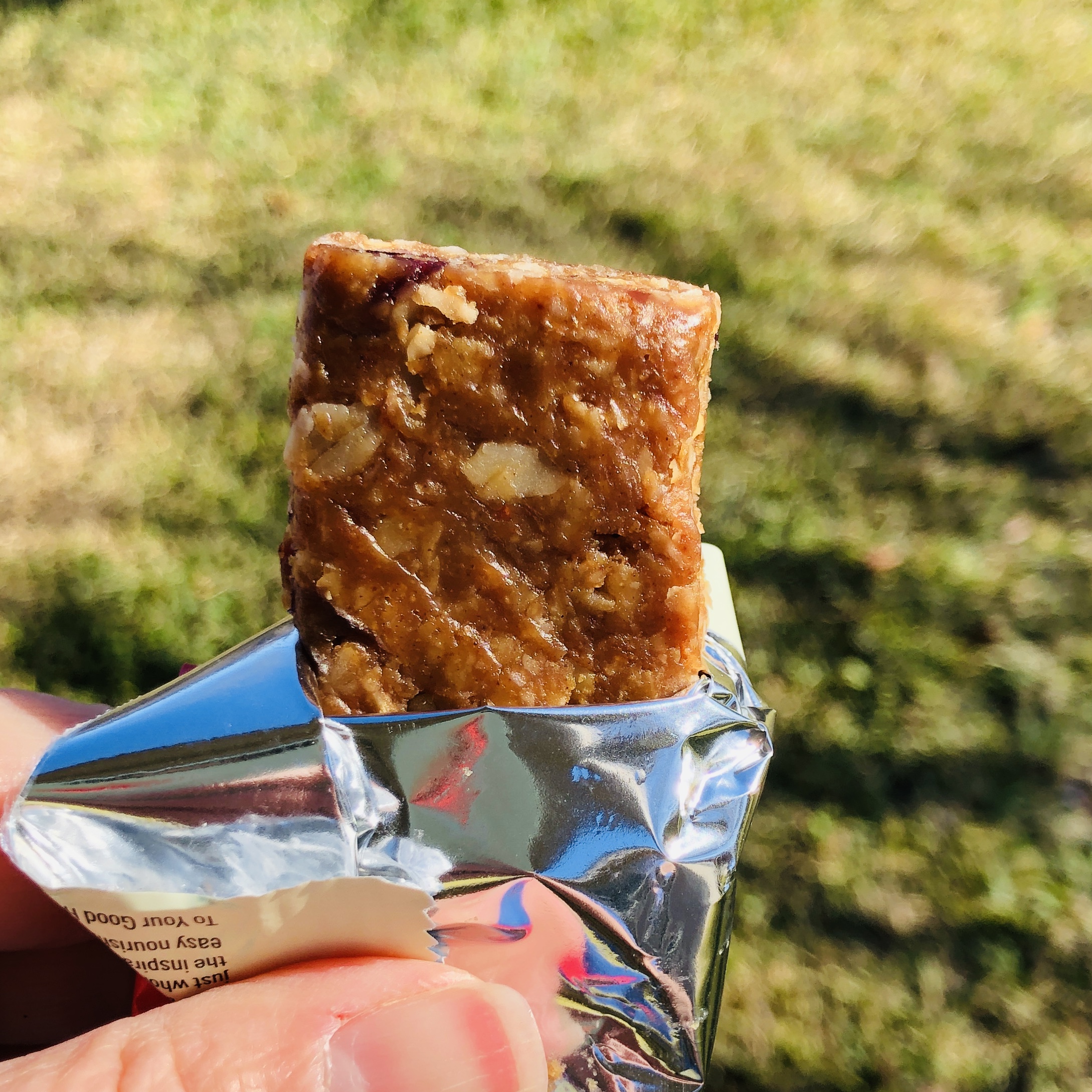 Bob's Red Mill Peanut Butter Jelly & Oats ($1.91) I was expecting this to be similar to a Nutri Grain bar so I was pleasantly surprised when it turned out to be more like oatmeal cookie dough! It was sweet and fruity and had peanut butter and overall was very tasty.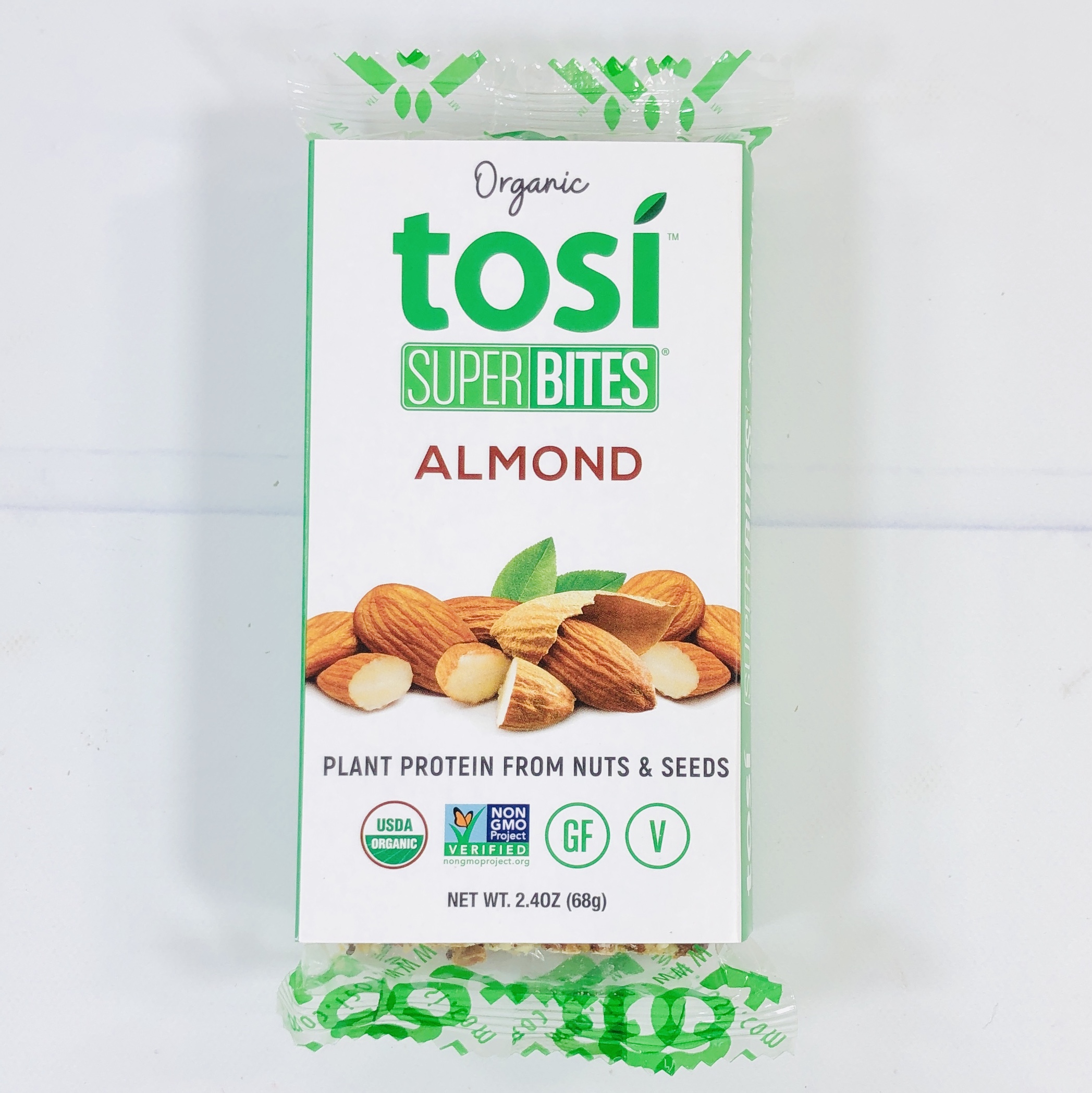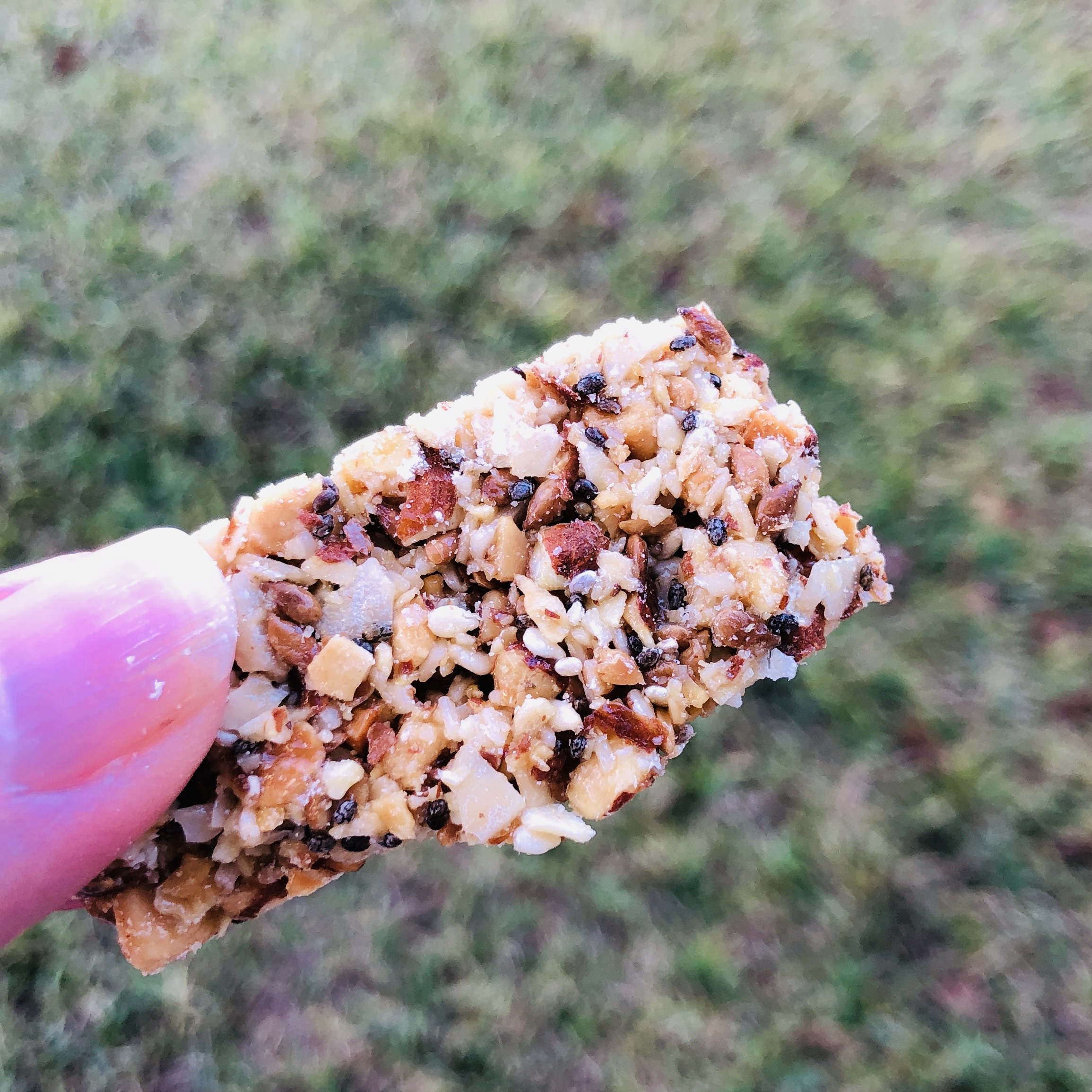 Organic Tosi Super Bites Almond ($3.29) are plant based protein bars made of almonds, chia seeds, flaxseeds, sesame seeds, sugar, and salt. They are crunchy and lightly sweetened and have a decent amount of fiber for a treat. I love to snack on seeds and nuts so this was a perfect snack for me, and filling too.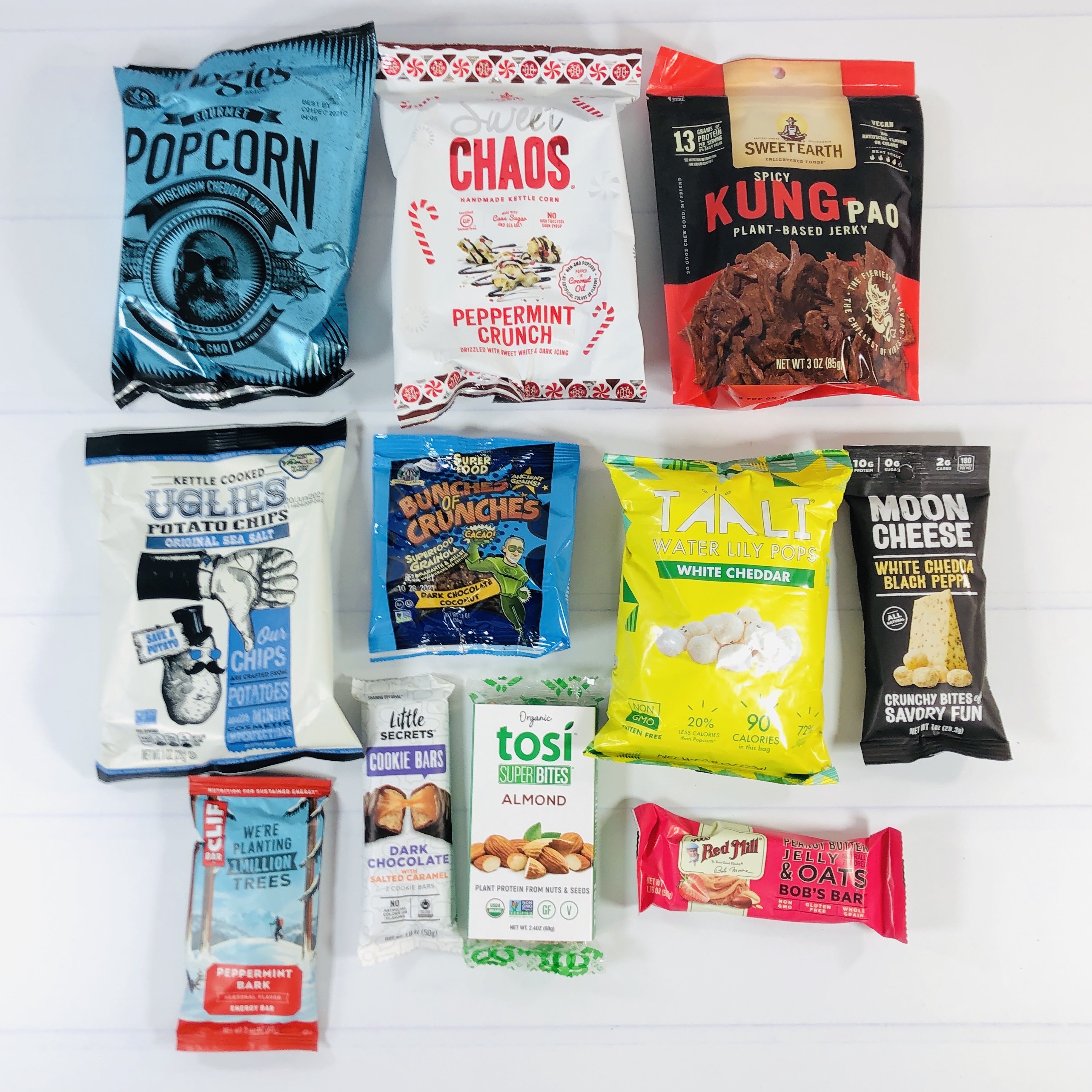 The December assortment of snacks in my SnackSack Classic were so much fun to eat! There was moon cheese and peppermint, candy and jerky, granola and popped lily seeds. I loved having so many different snacks to choose from throughout the month, with a snack for all of my different cravings. This is a great way to sample several snacks at once before purchasing larger bundles because I can't say that these are available in stores, at least not at my local grocery, so my only other option would be to purchase a case. Now I know which cases to order!
What do you think of this month's SnackSack Classic?