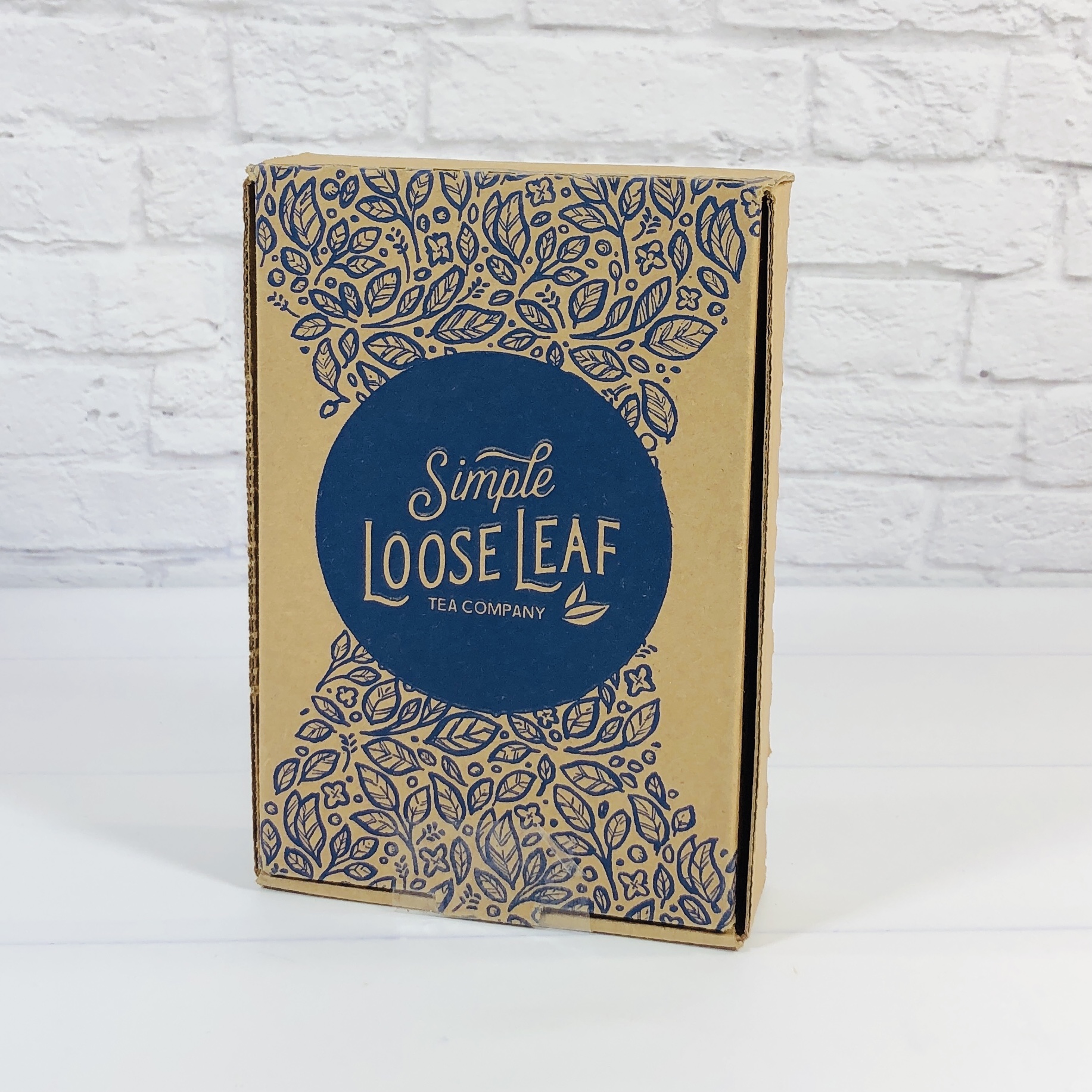 Simple Loose Leaf is a monthly tea box, which delivers four hand selected, loose-leaf teas each month. Subscriptions are $10 a month and you can choose from 4 different tea types: Black, Green, Herbal, or Sampler. They send both single origin teas and blends and include linen bags for steeping in your very first box. The teas are packed and shipped by employees with developmental disabilities so they can earn a paycheck and learn life skills. Boxes include:
4 new hand-selected premium loose leaf teas
14 grams (0.5oz) of each loose leaf tea
4 reusable linen tea filters Made in the USA in first box
Information on each of the teas with tasting notes
DEAL: Get $3 off on your first tea order! Use coupon code 3B1TEA. OR Get $5 off on your first box! Use coupon code 05BOX001.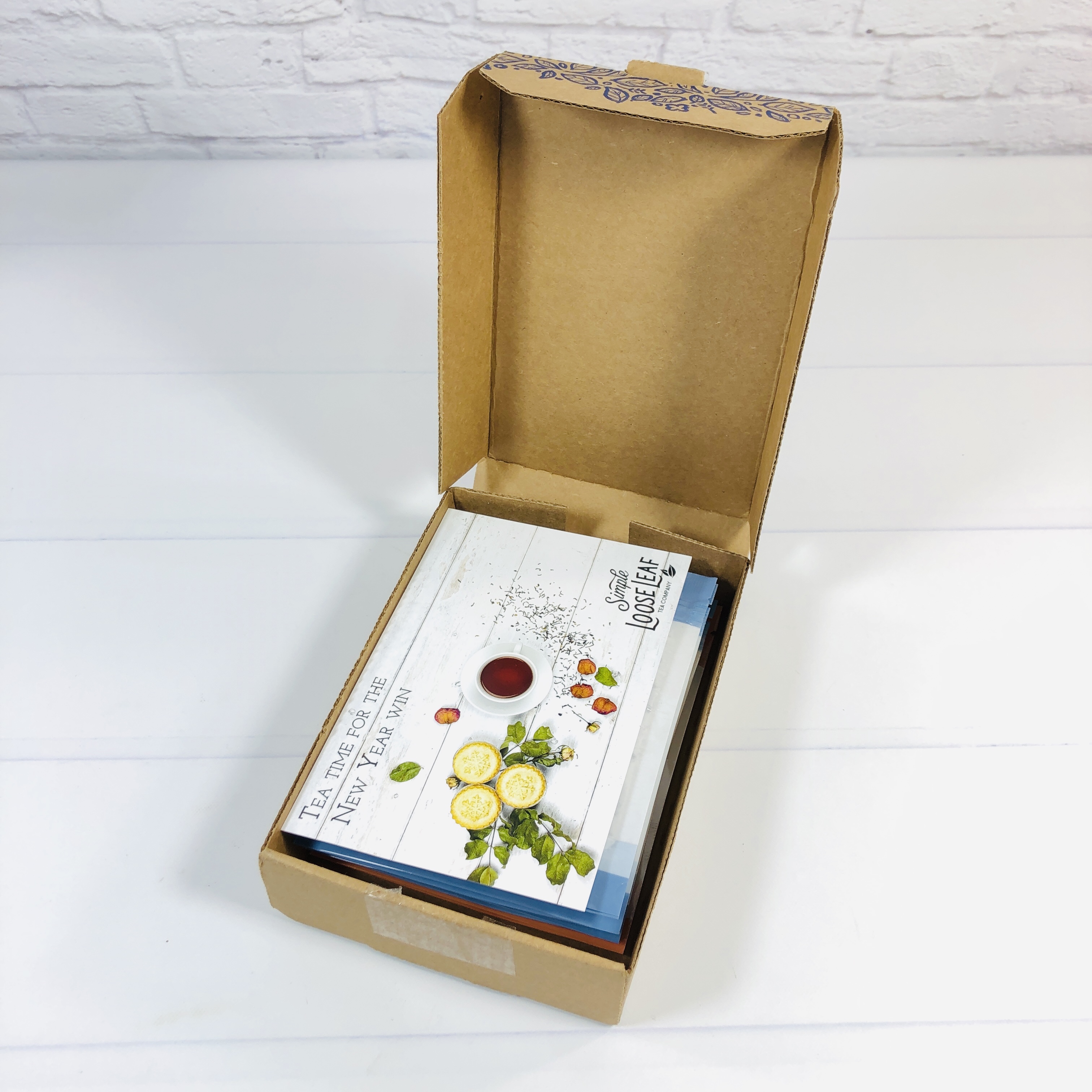 This is a review of the Black Tea Box!
Black Tea Box

Each month receive 4 new black loose leaf teas or 3 black teas and something that black tea drinkers will love
The Black Tea Box is a great fit for the tea drinker that wants to experience the darker flavor profiles that black teas have to offer
Explore teas from China, India, Sri Lanka, and more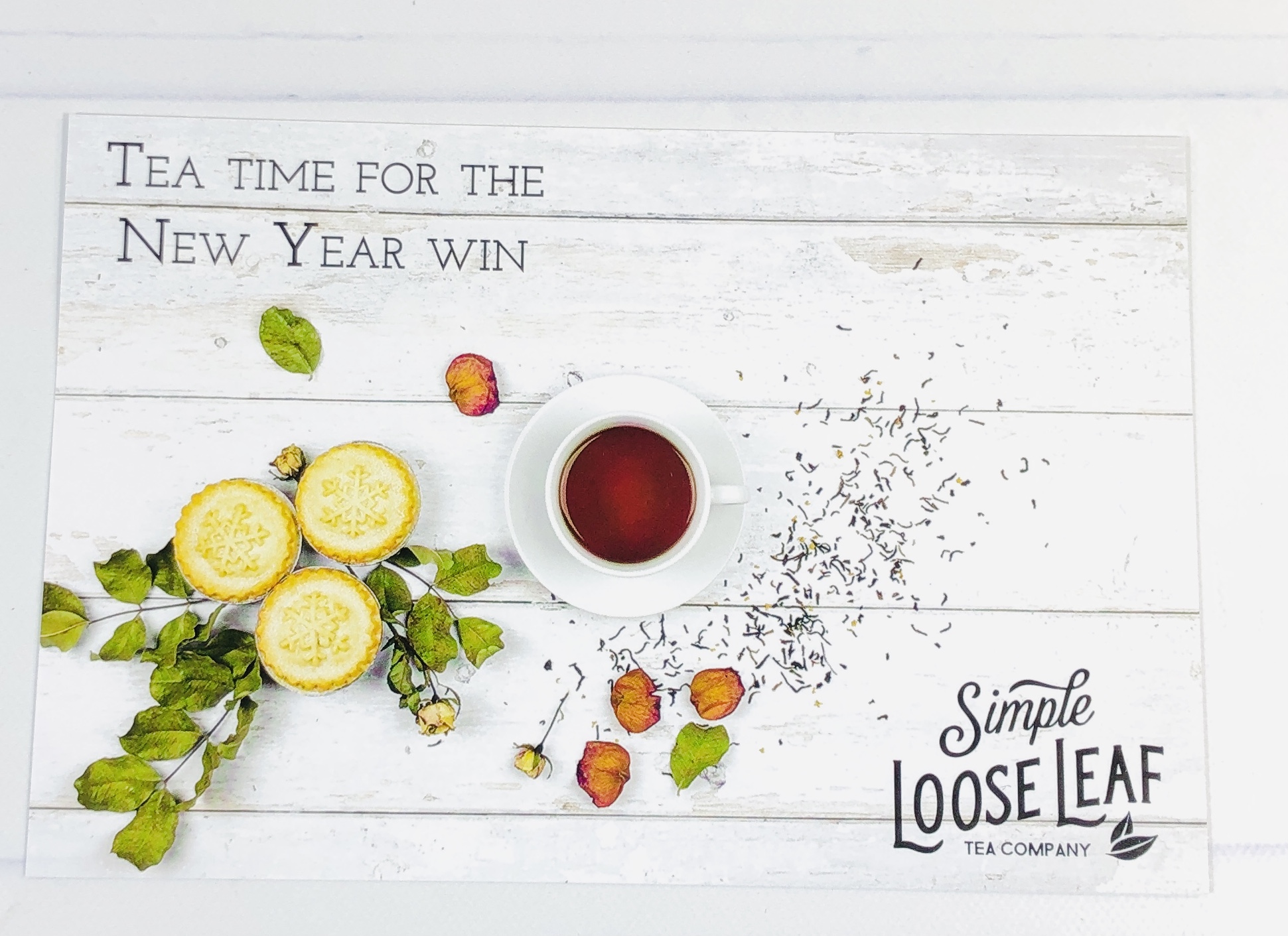 I received a card this month! It's a typical postcard  that can be sent to a friend.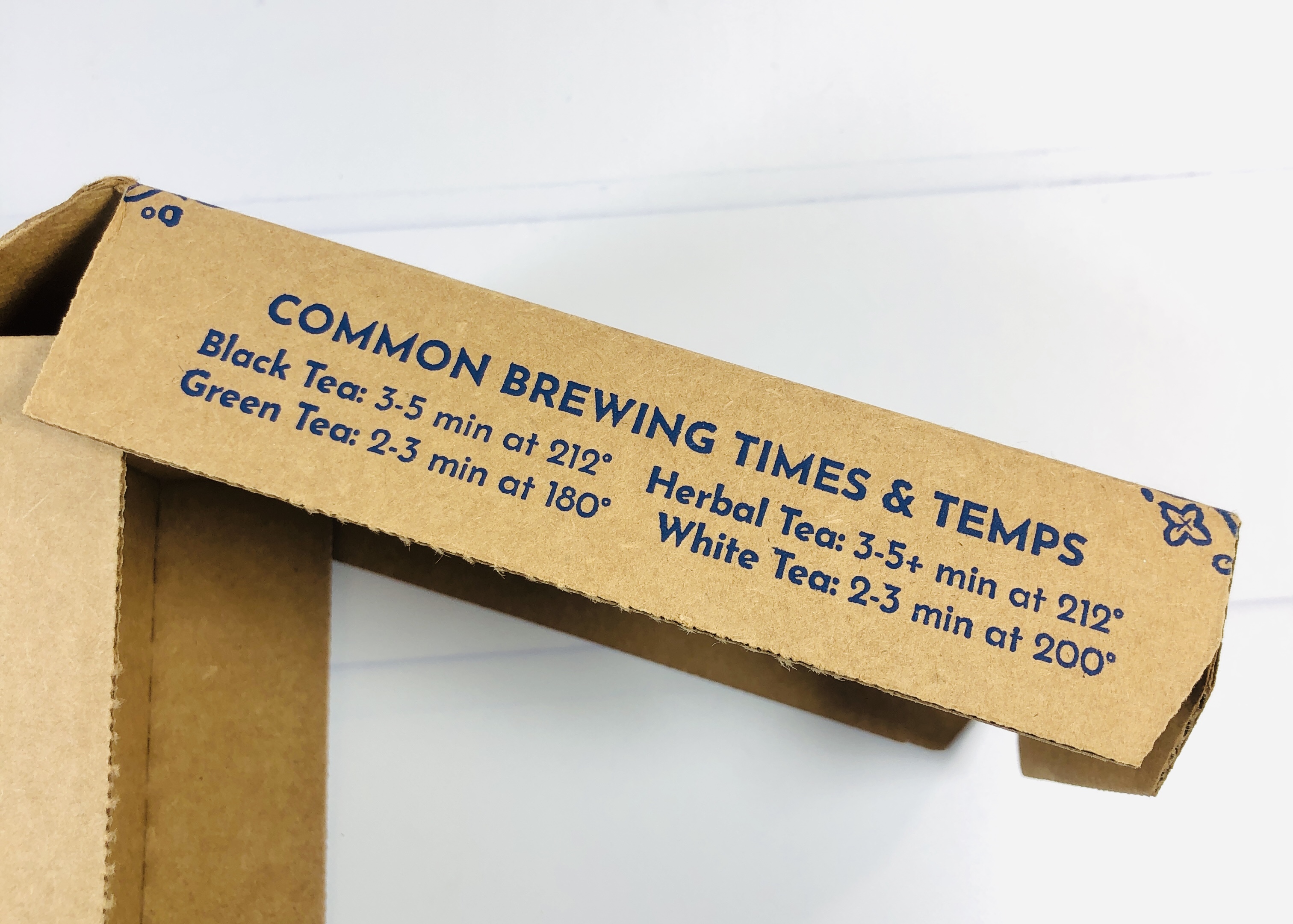 The side of the box had some helpful tips for steeping times and water temps. For instance, green and white tea should never be steeped with boiling water or for longer than 3 minutes (they will turn bitter).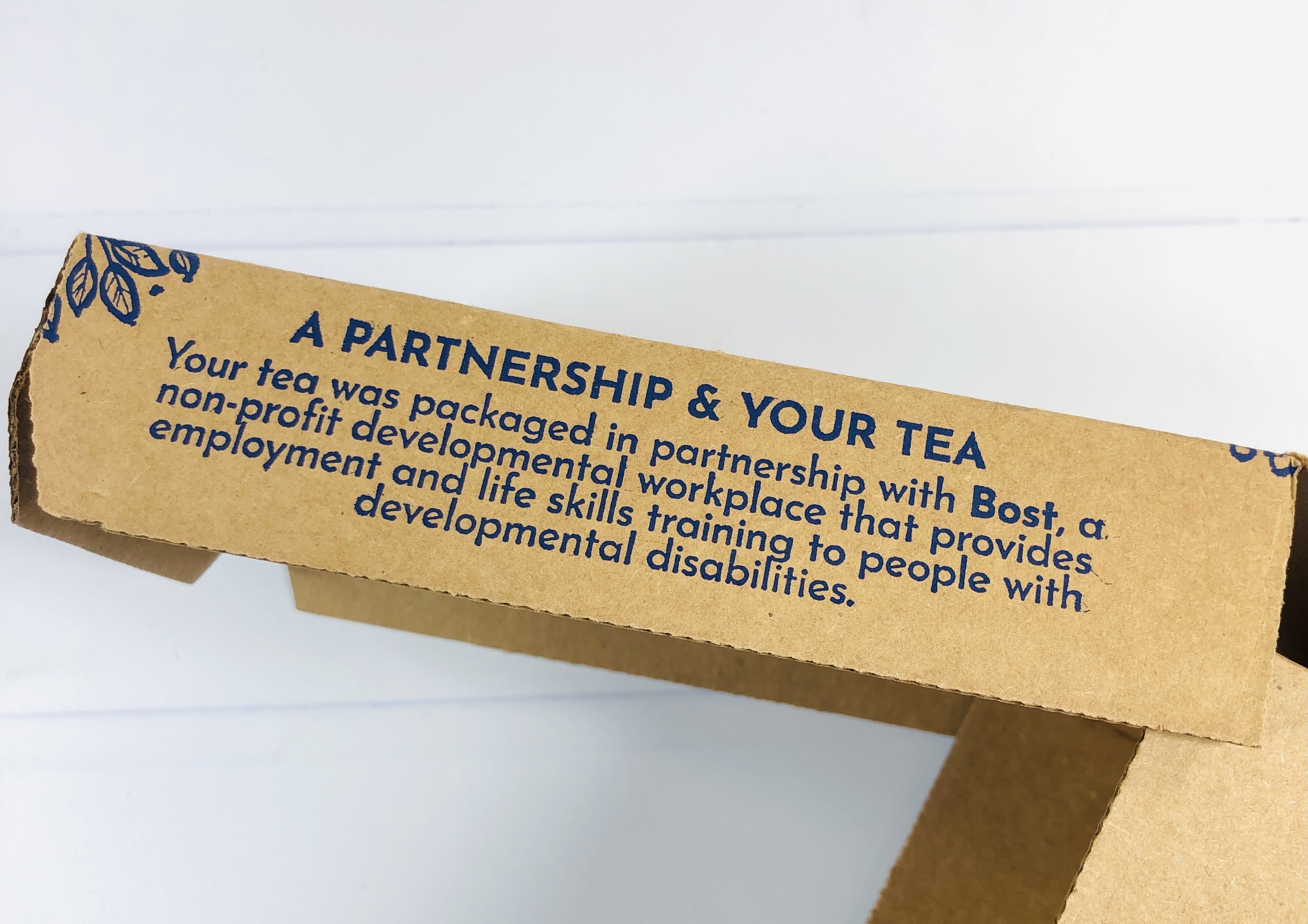 A reminder that employees are getting life skills through working is on the other side of the box.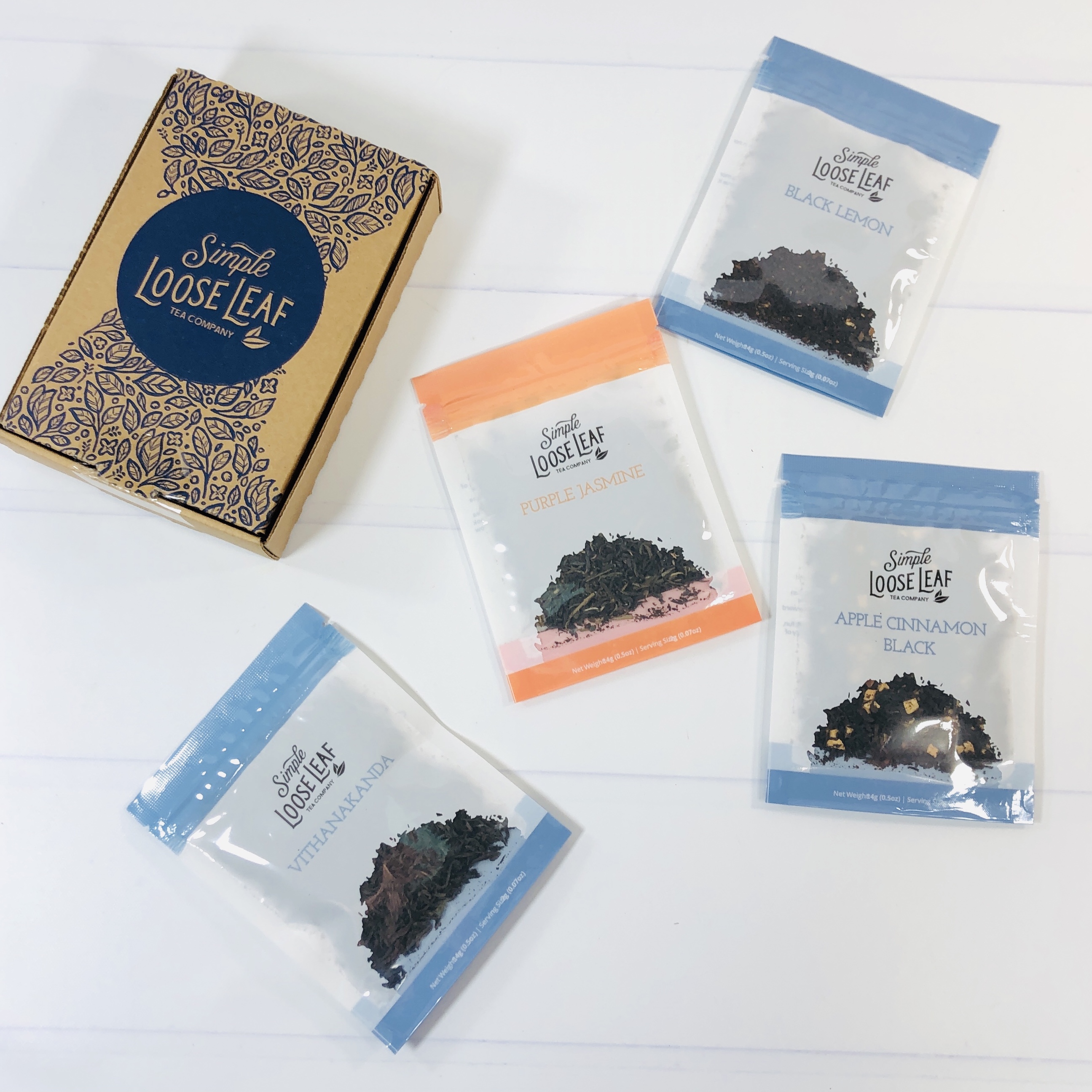 Everything in my box!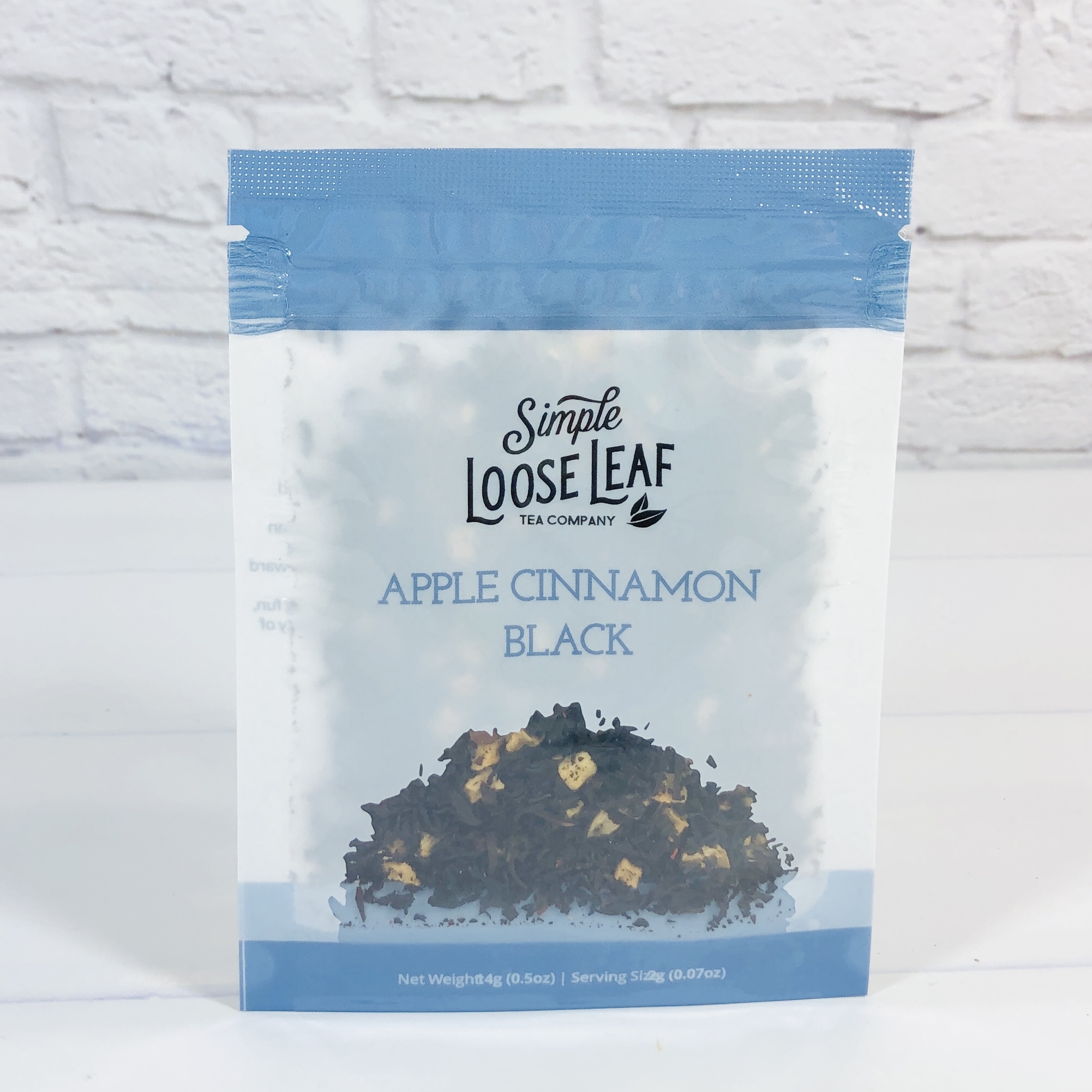 Simple Loose Leaf Apple Cinnamon Black Tea A spicy tea starts off my month with a bang.
The origin of the tea, ingredients, and steeping instructions were on the back of the packet. This one is made with black tea from India plus apple and cinnamon flavors.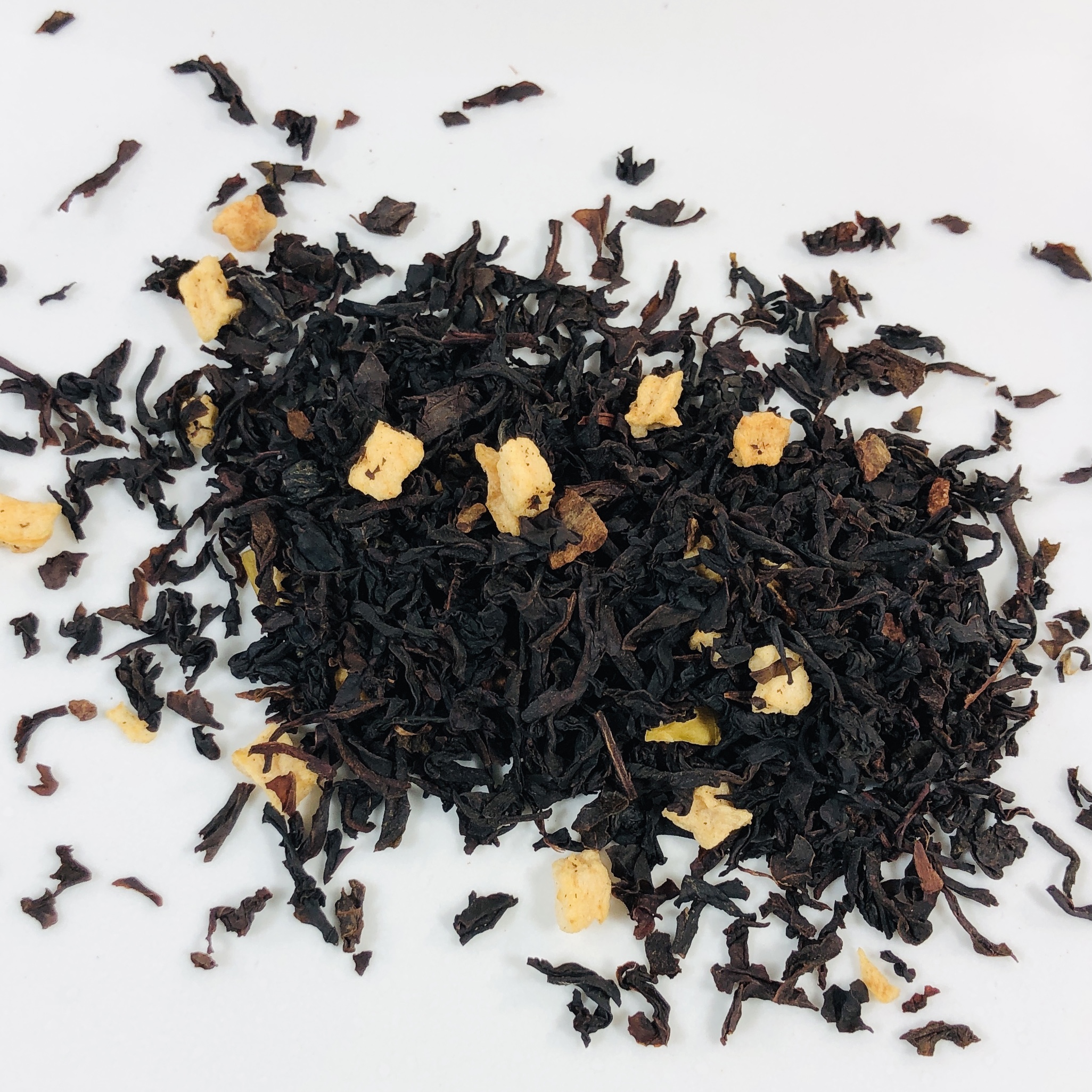 I served my tea with milk and sugar and it was perfect for a cold winter's day, with those fall scents and flavors in my cup. The apple flavor was more forward than the cinnamon. Simple Loose Leaf suggests serving with a dollop of whipped cream on top!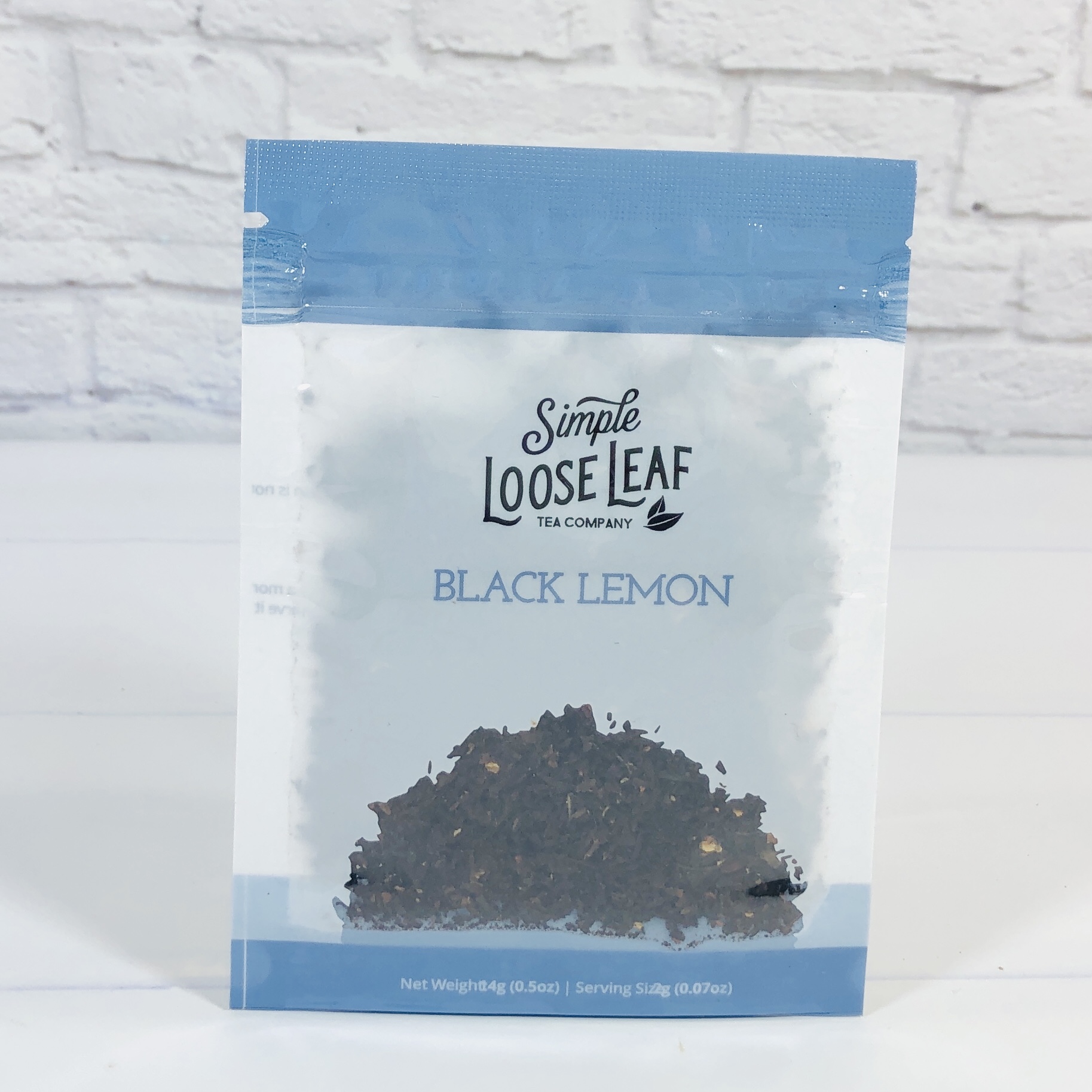 Simple Loose Leaf Black Lemon Tea Lemon tea in winter is like drinking a cup of sunshine on a cloudy day.
Black tea from India and lemon peel plus flavor were the only ingredients.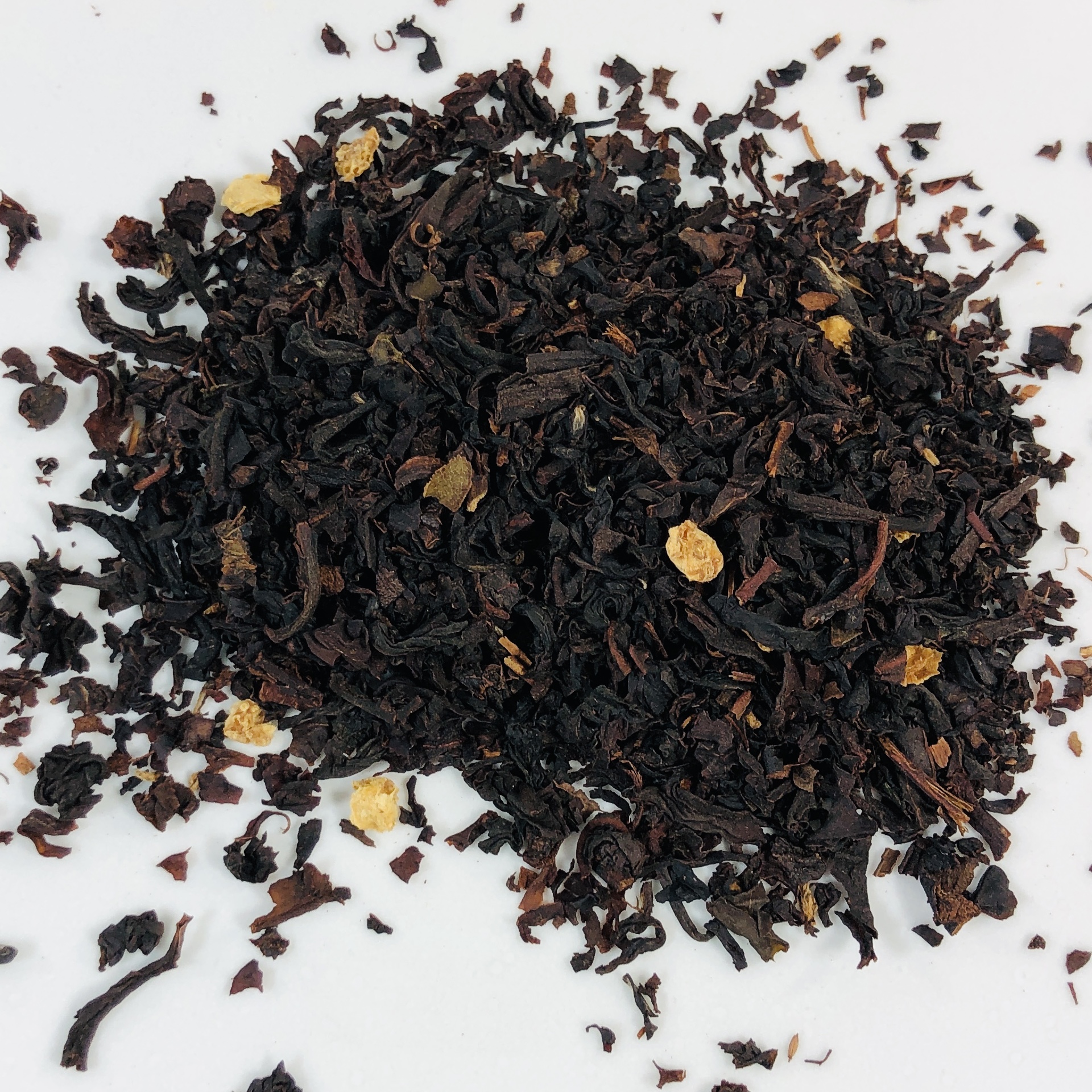 I thought this was bold enough for  milk and sugar and in that case I think of it as a creamy lemon dessert rather than the flavors of a glass of iced tea with a wedge squeezed on top.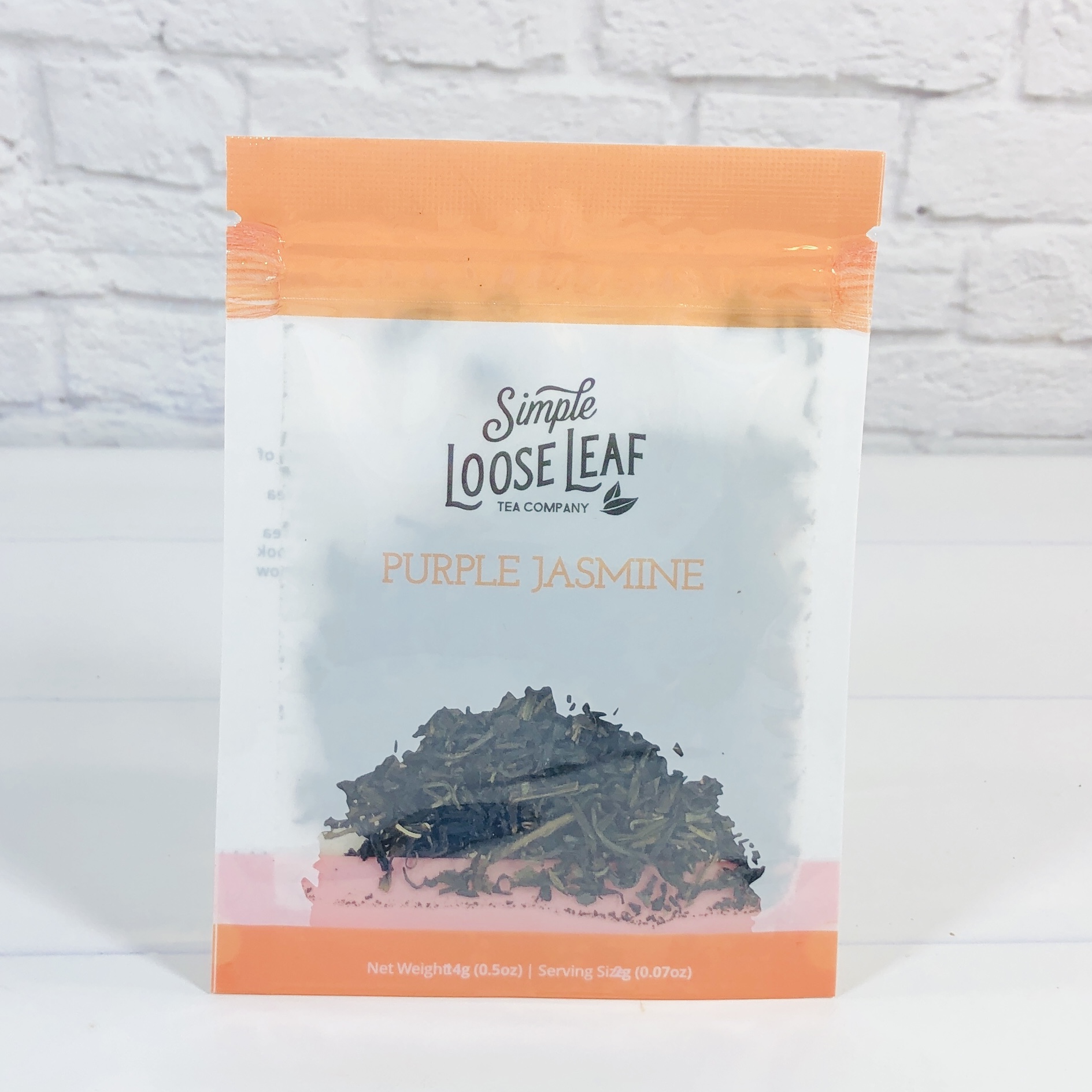 Simple Loose Leaf Purple Jasmine is a bold blend that has a base of purple tea leaves along with jasmine green tea.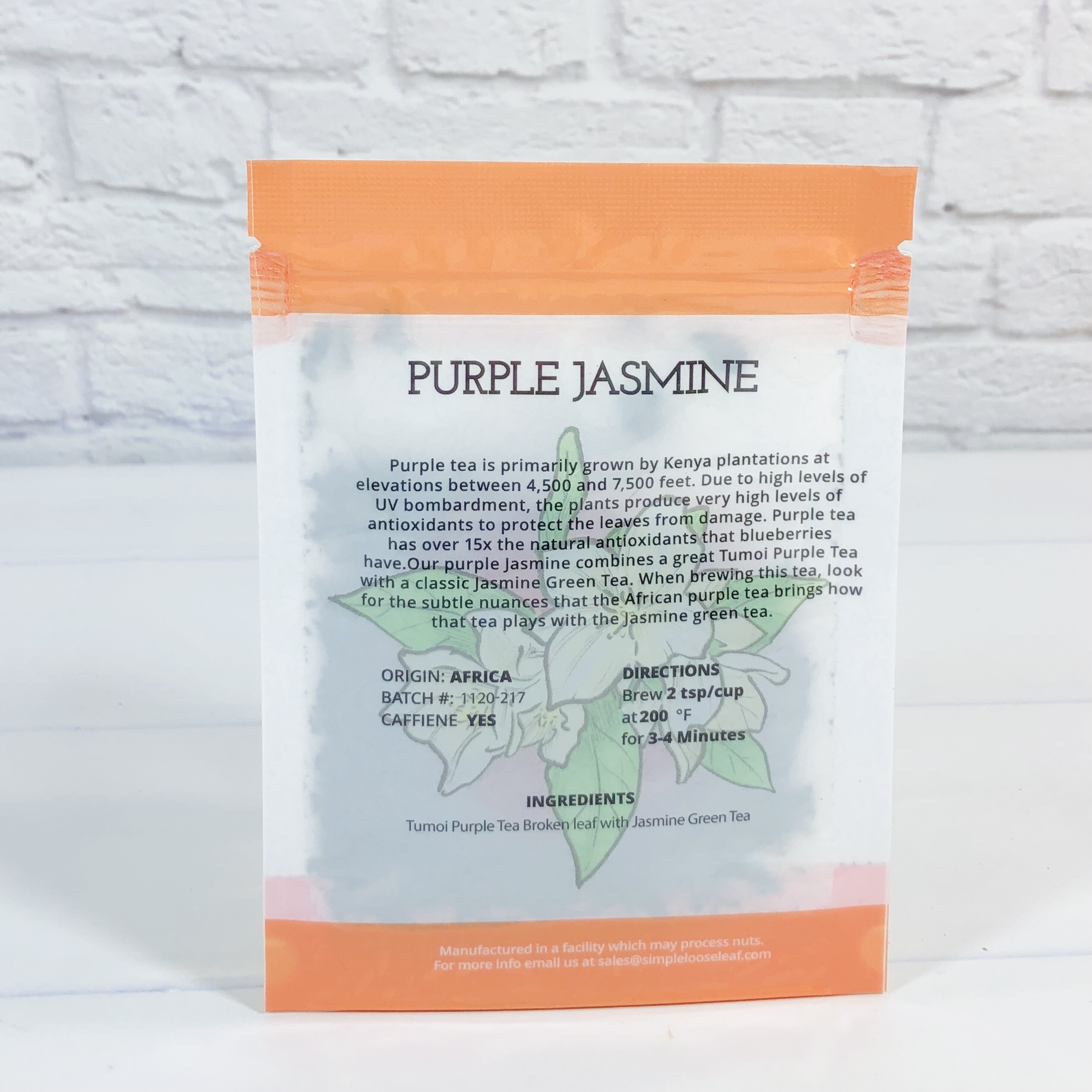 I have tried black tea and jasmine green tea combos before, so I kind of knew what to expect, but the purple tea here was exceptionally bold, with a hint of smokiness to it.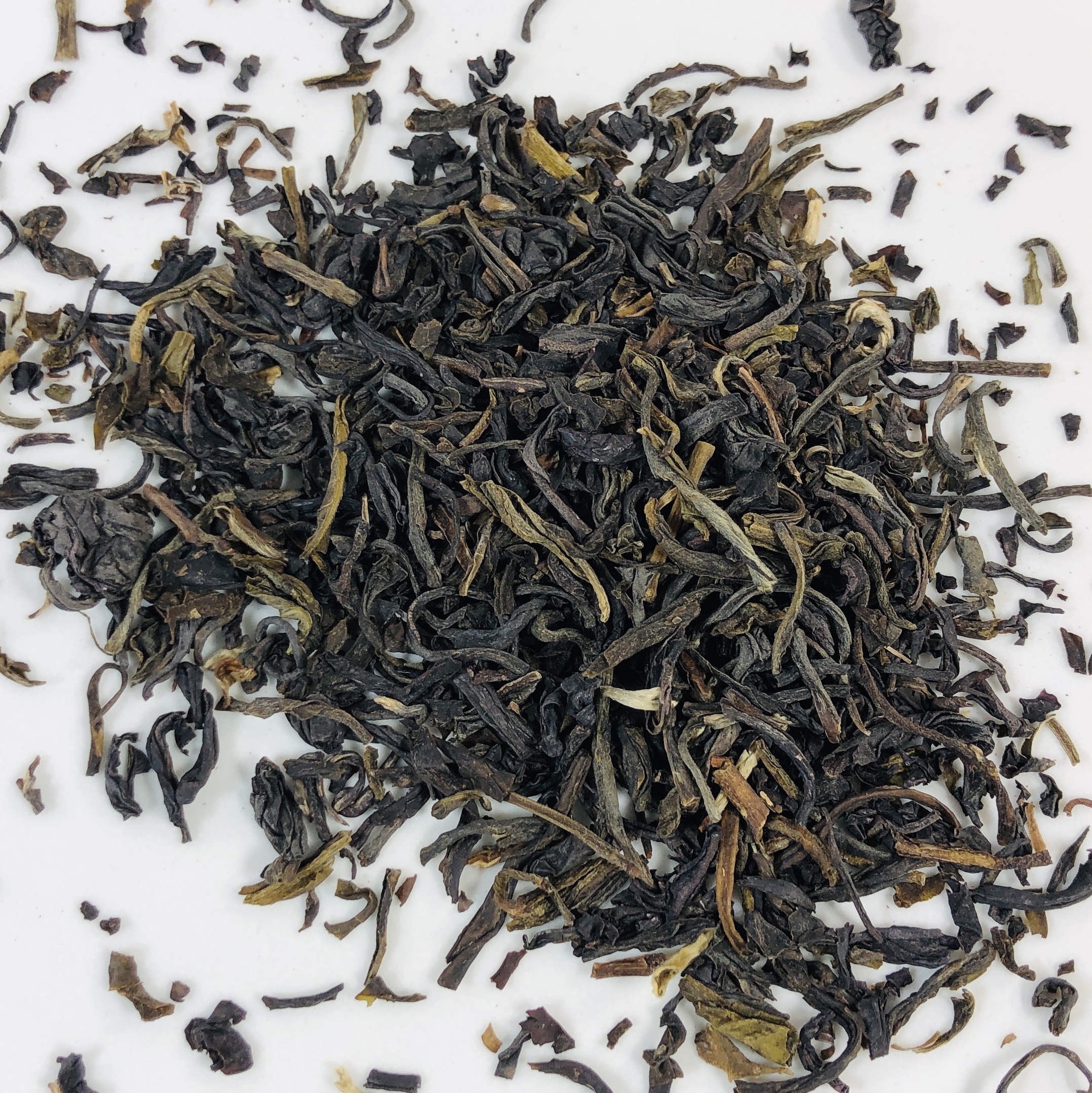 The tea was not as dark as traditional tea after steeping but was bitter, which could be from using boiling water with green tea. I added sugar and milk and it looked like I was drinking a mug of milk but believe me, it can stand up to the additions no problem. I thought I detected an earthiness I don't normally associate with black or green tea and then I read that this one is reminiscent of pu'erh and that seems about right.
Simple Loose Leaf Vithanakanda Tea is a black Ceylon tea from Sri Lanka.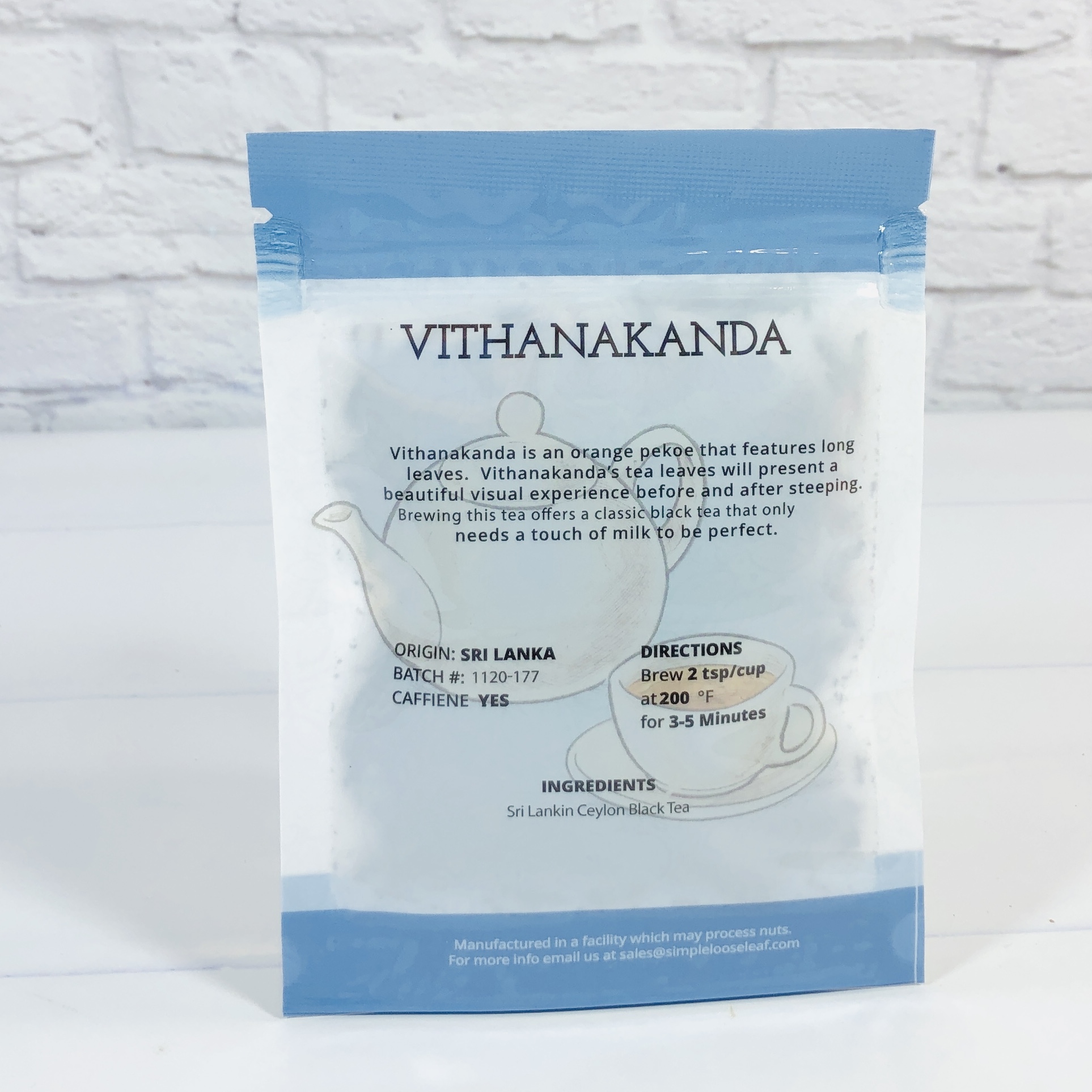 Serving suggestions include serving with milk and I will take them up on that.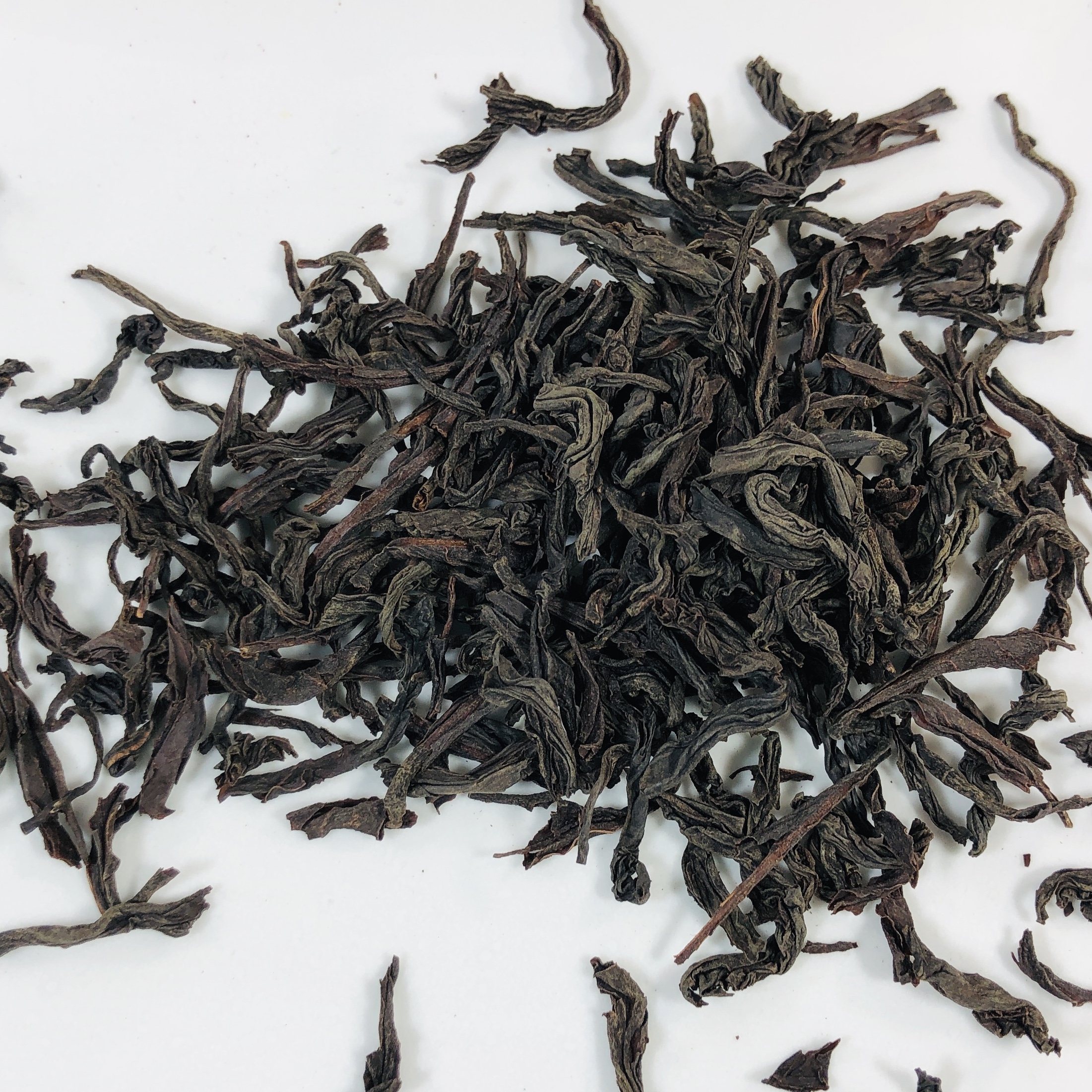 The leaves are longer than the usual orange pekoe types. This steeped into a good, strong black tea and there's not much else to be said. It's a classic.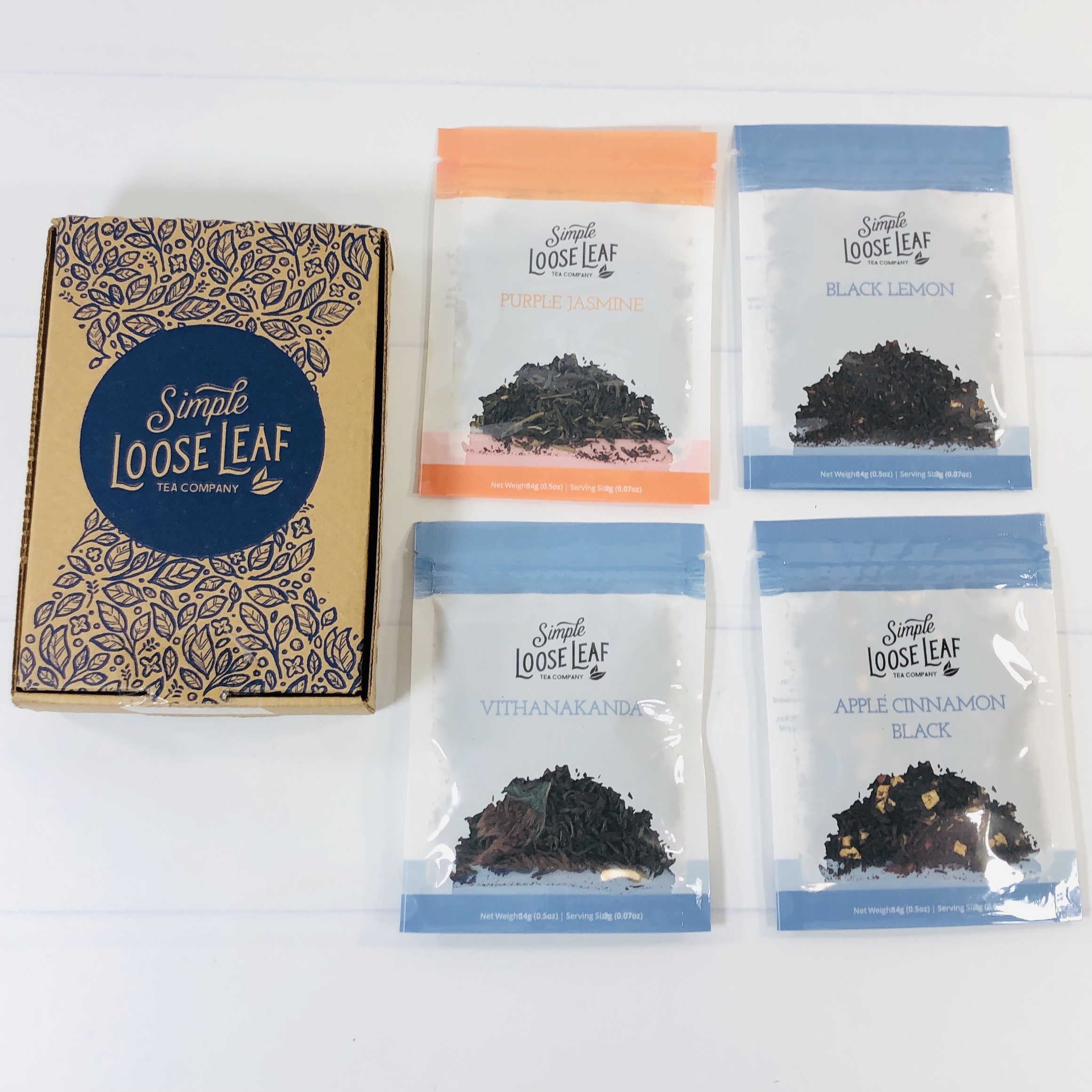 It is cold and windy in my part of the country right now but I feel warm and comforted with the teas in my January Simple Loose Leaf box! I liked the assortment this month: two flavored teas, a black tea, and a black/purple and green combo. I pretty much add milk and sugar to every cup of black tea and these were no exception. You can find me sitting with a cup at least twice a day in winter and these help draw me out of my daily English Breakfast habit and are just as robust as that classic.
What do you think of this month's box?