Pug Box is a monthly subscription built for adorable pugs and their owners! Each monthly box contains fun toys and delicious treats for the dog, as well as a cool pug-themed item for the human. The regular Pug Box is priced at $27.50 a month and contains 4-6 items, while the Premium Pug Box is $36.50 a month and contains 5-7 items.
This is a review of the Premium box!
DEAL: Get $5 off on your first box! Use coupon code HELLO5.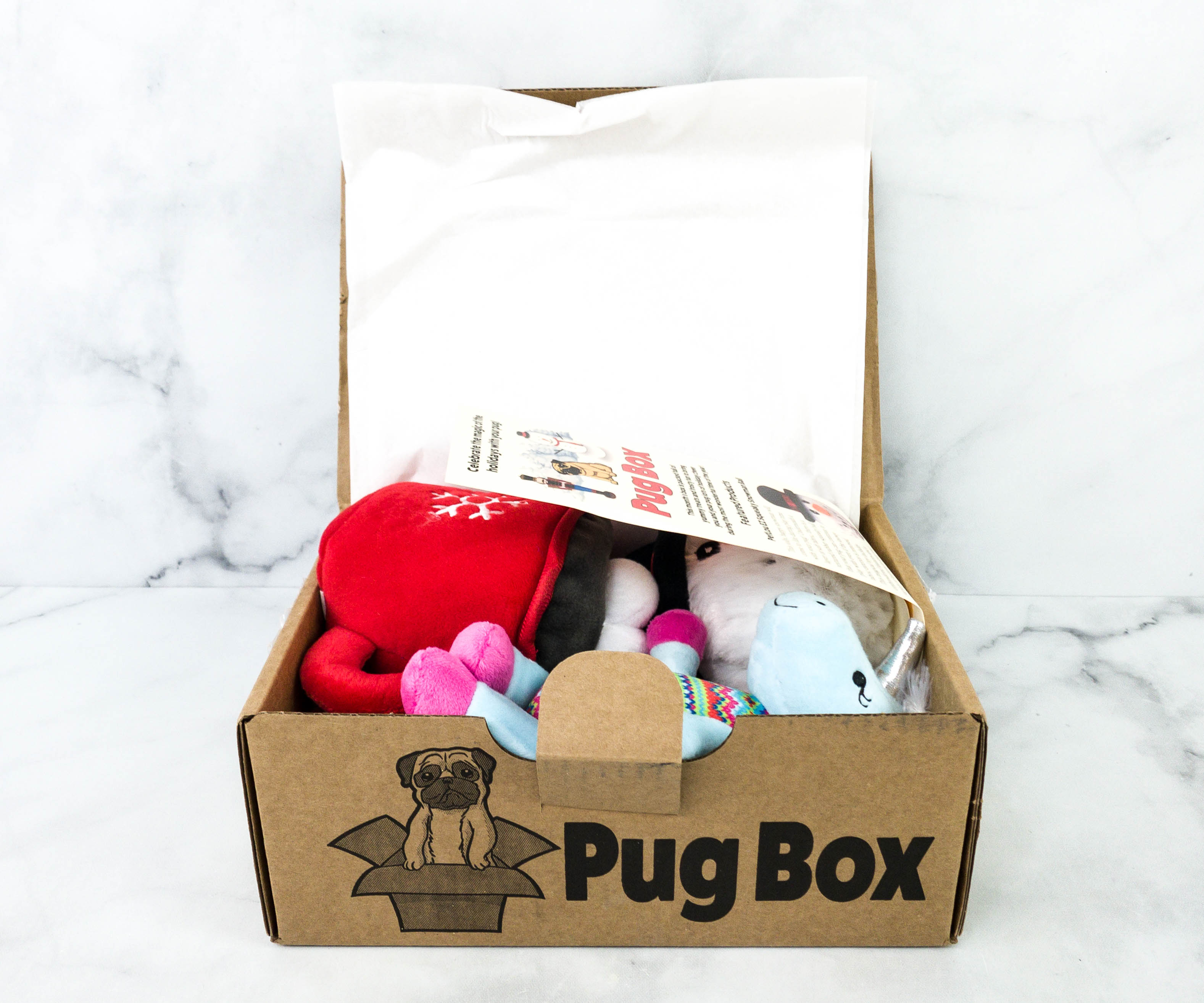 The items arrived in a brown box with Pug Box branding.
It is once again filled with a lot of fluffy stuffs and yummy treats!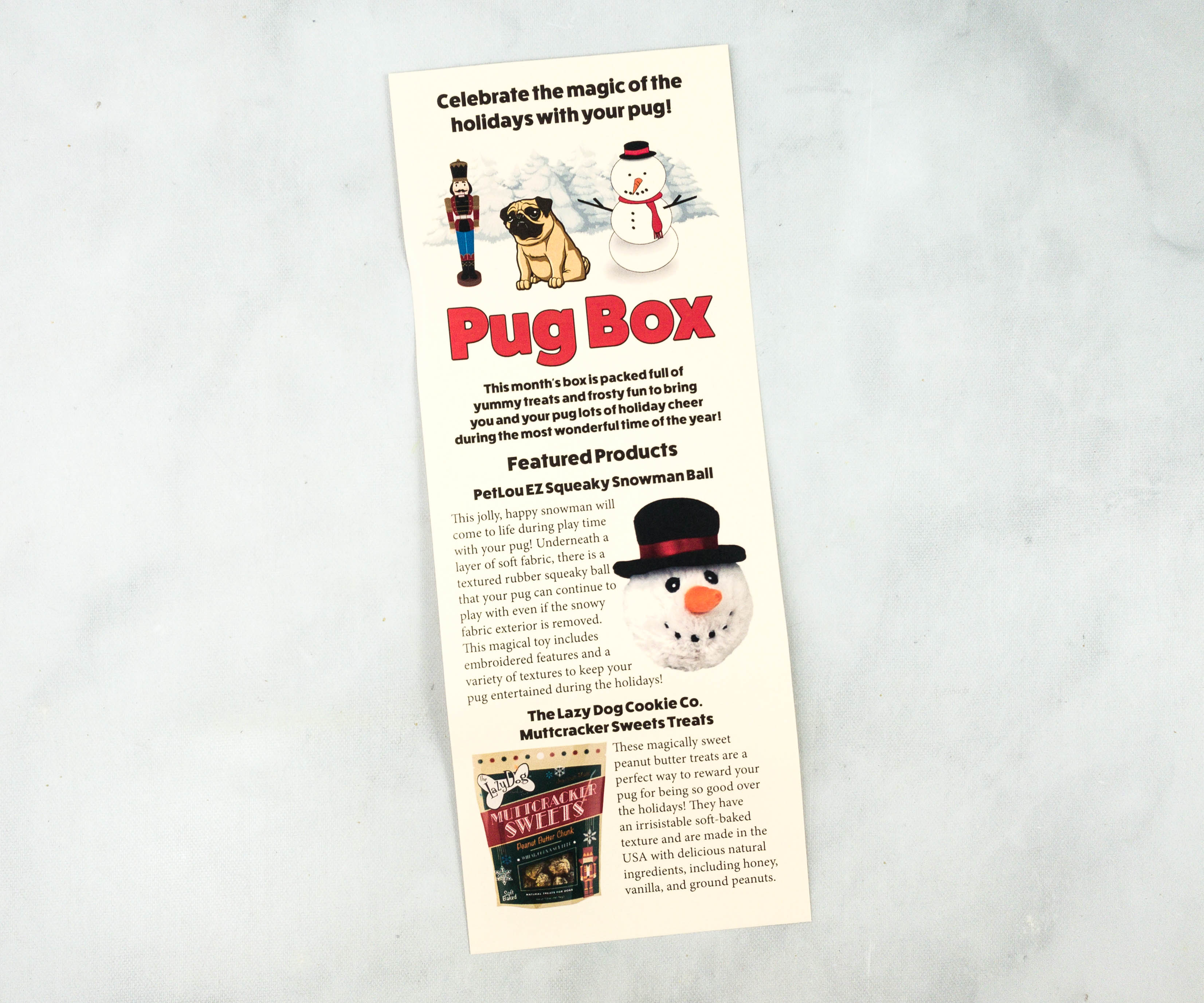 This pamphlet has all the details about this month's items.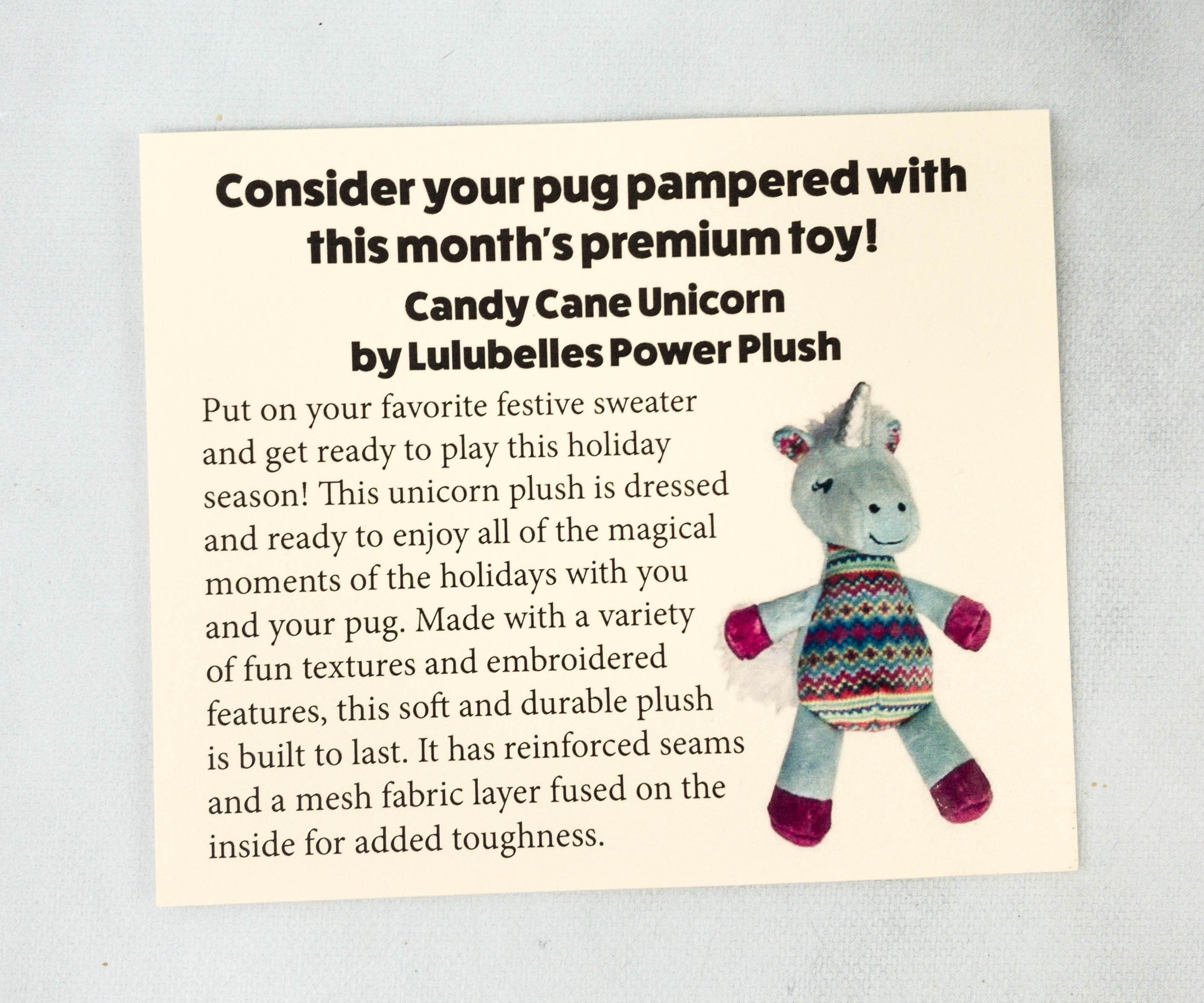 There's another card that features this month's premium item, the Candy Cane Unicorn by Lulubelles Power Plush!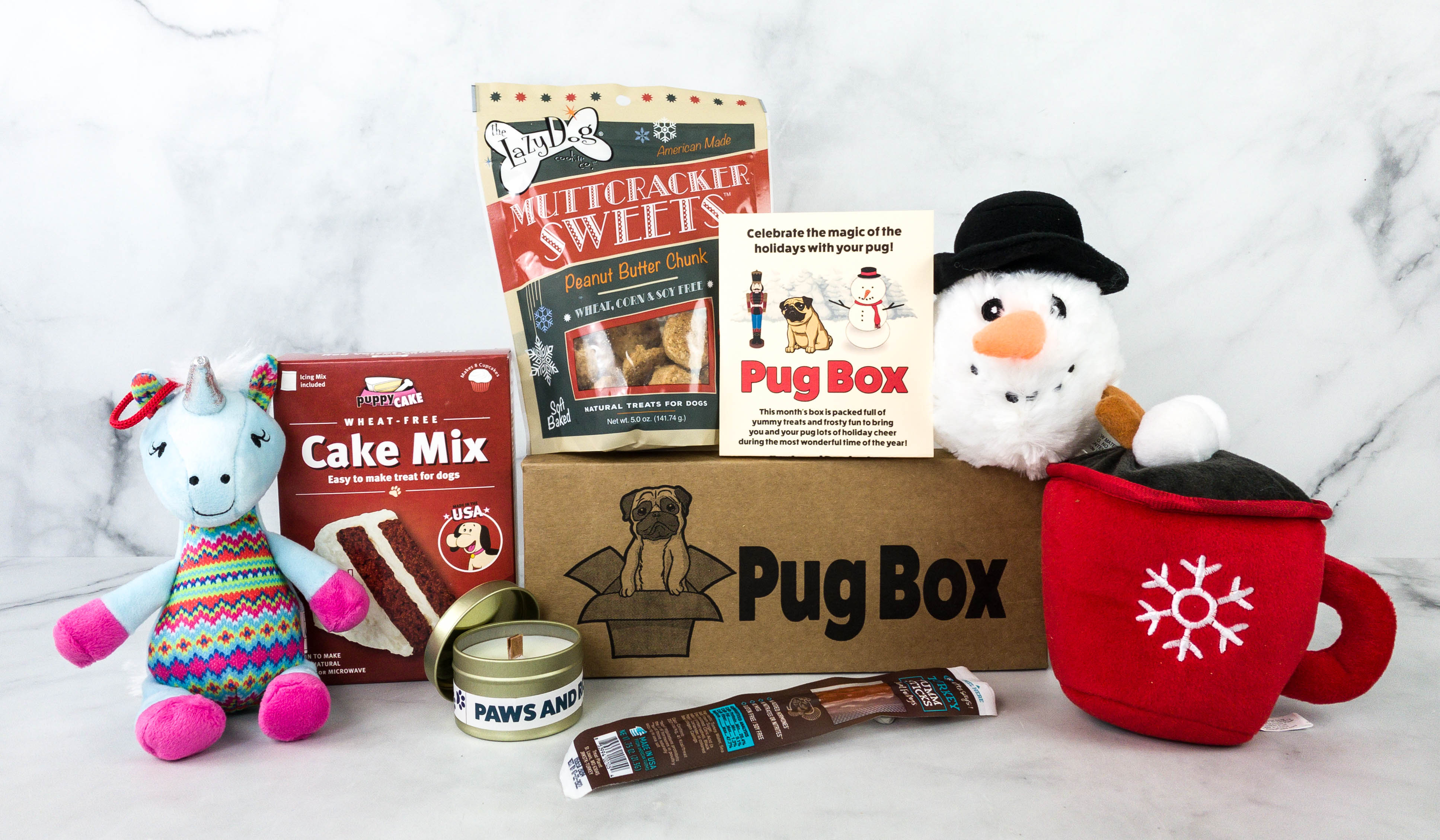 Everything in my December 2020 box!
Scented Candle. The featured item for fur parents this month is an invigorating scented candle!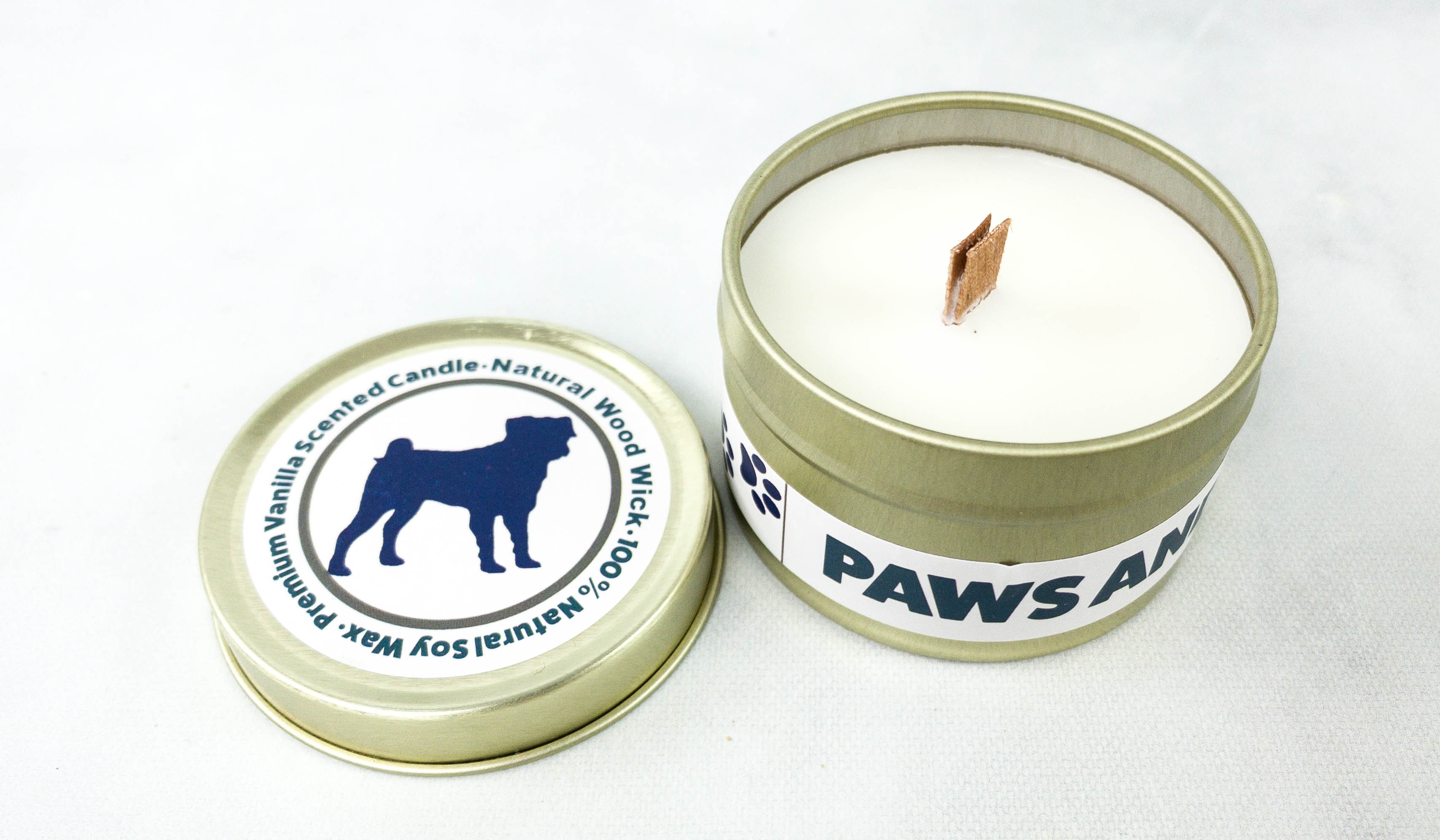 This candle is made using natural soy wax with a unique type of wick made from natural wood. The vanilla scent provides a relaxing and calming environment!
Puppy Cake Wheat-Free Cake Mix ($6.99) Here's a nice DIY dessert for dogs! Puppy Cake is a wheat-free, red velvet-flavored cake mix made from clean ingredients, and you can either bake it in a conventional oven or use the microwave.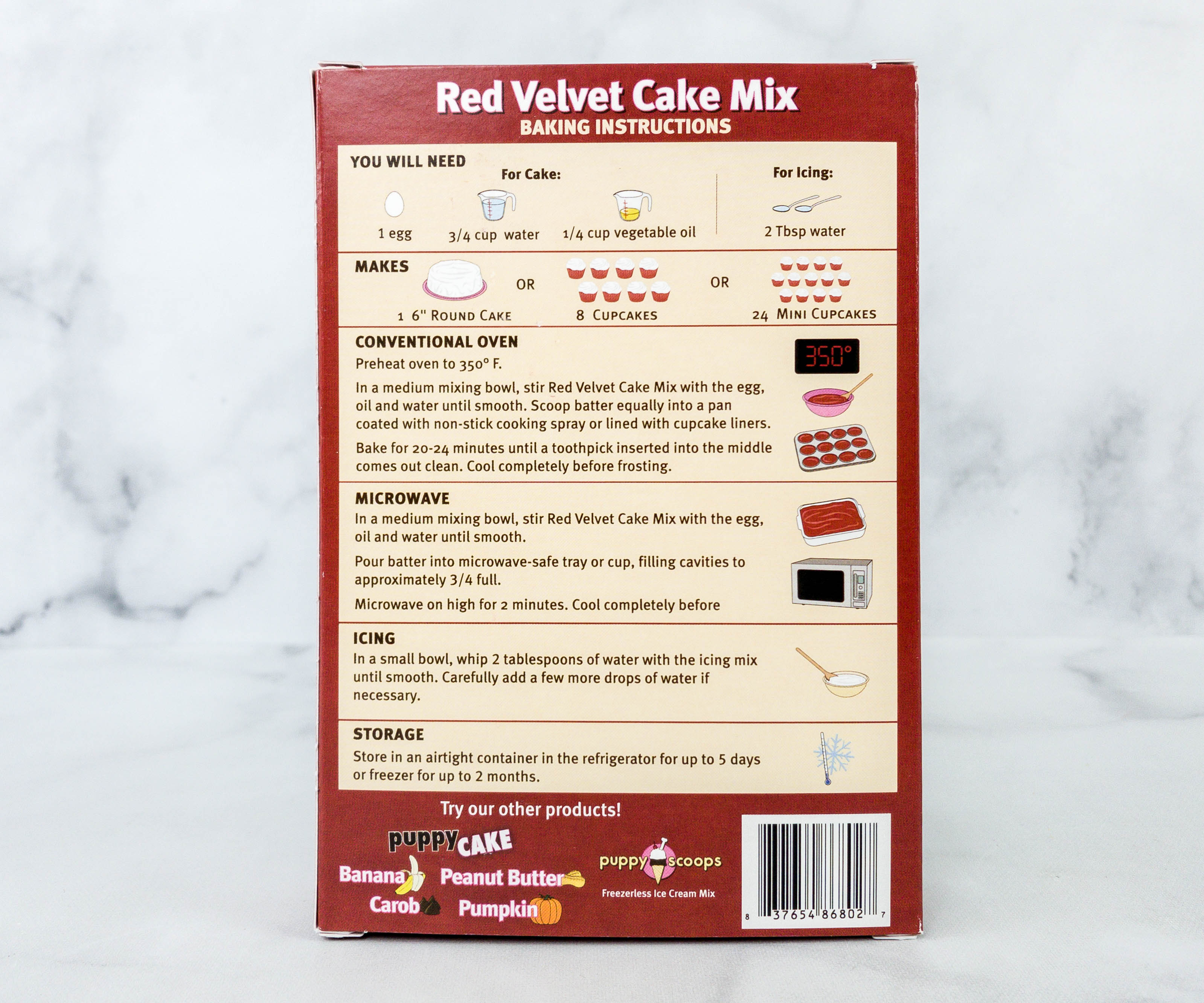 The back of the box contains detailed baking instructions on how to prepare and create your own cake using the mix. Aside from the mix, you'll also be needing egg, water, and vegetable oil.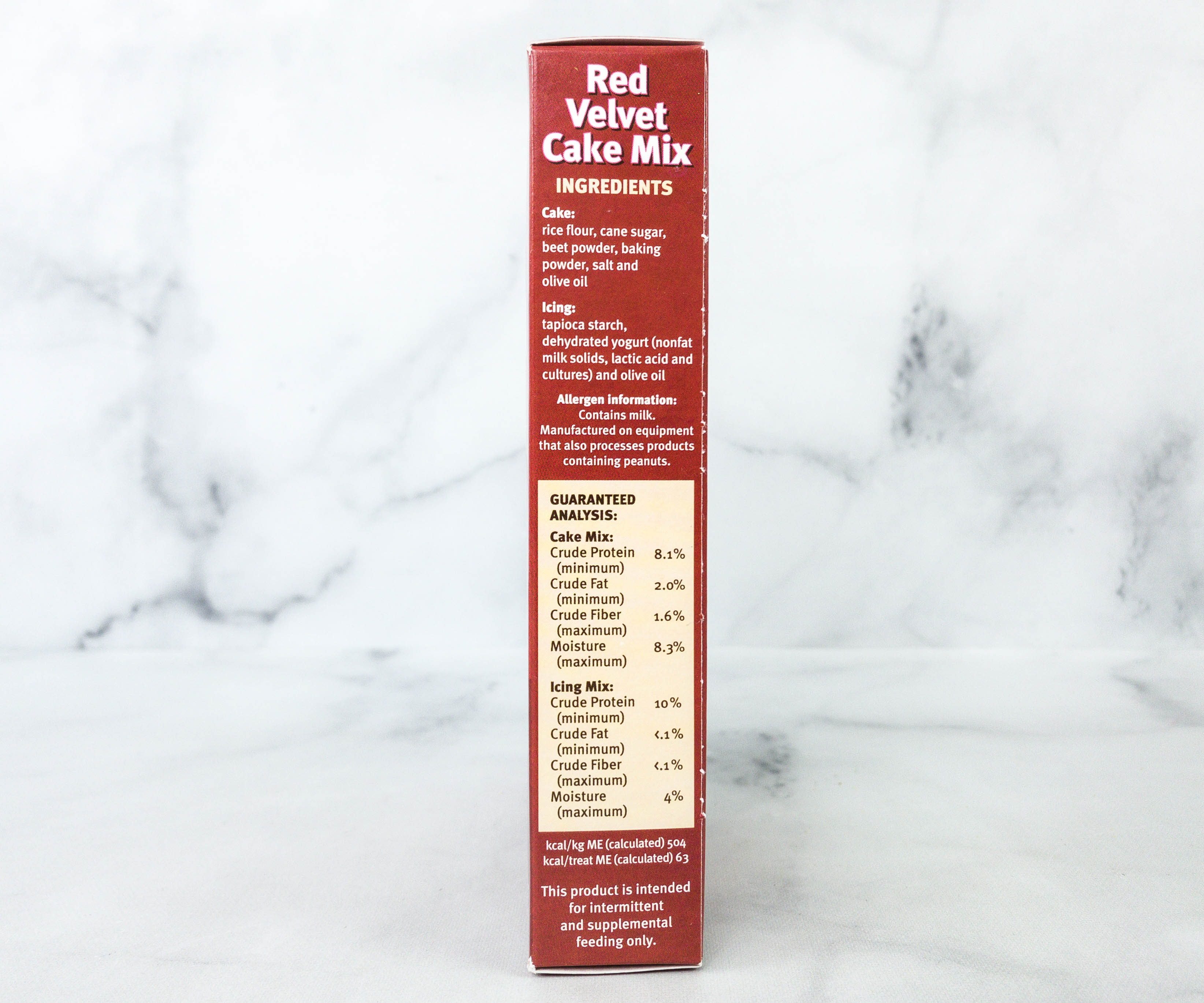 This part of the box features information about the mix including the ingredients, allergen information, and the nutritional analysis.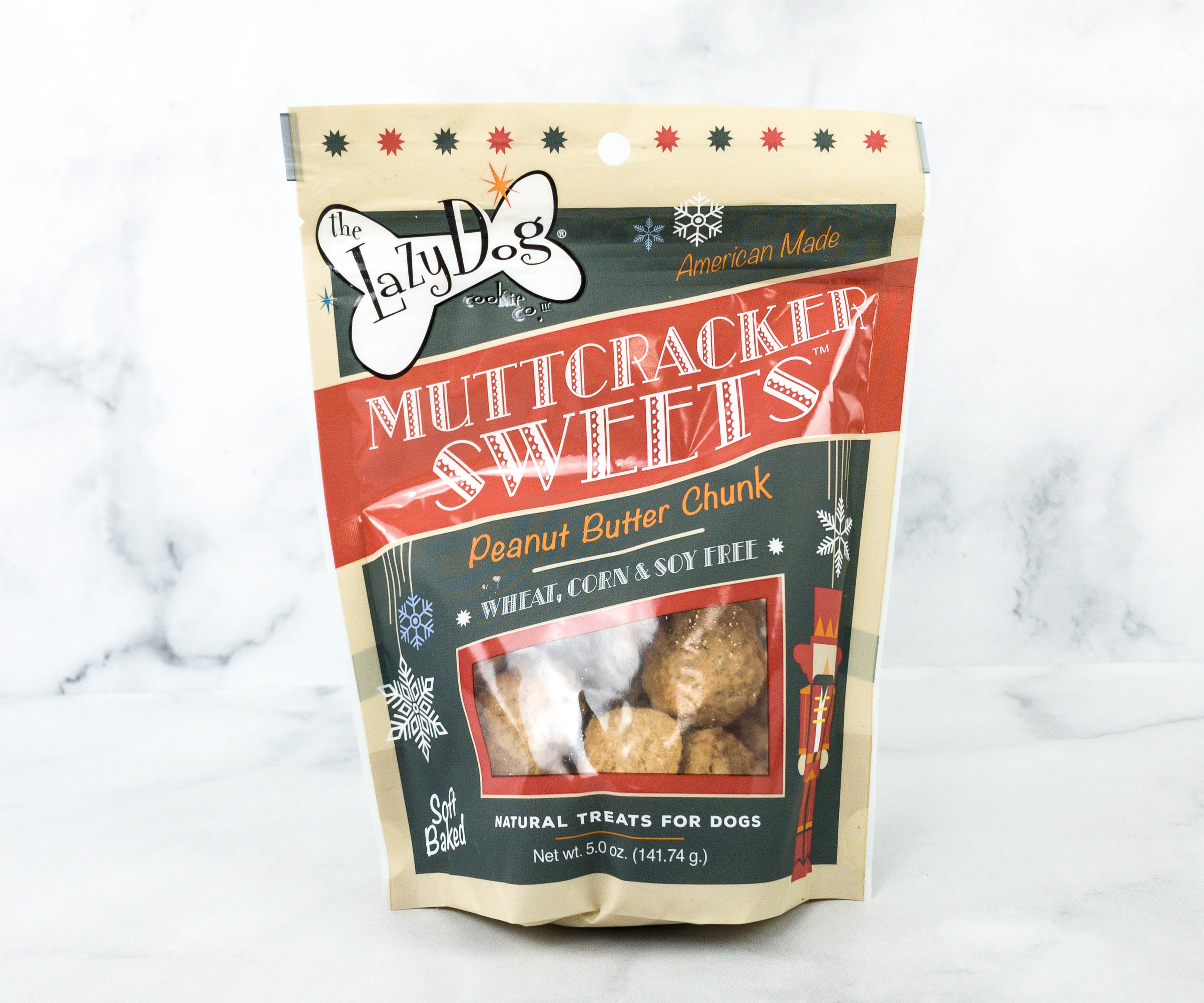 The Lazy Dog Multi Cracker Sweets. This bag of treats is made from wholesome ingredients that include rolled oats and honey. It also contains ground peanuts.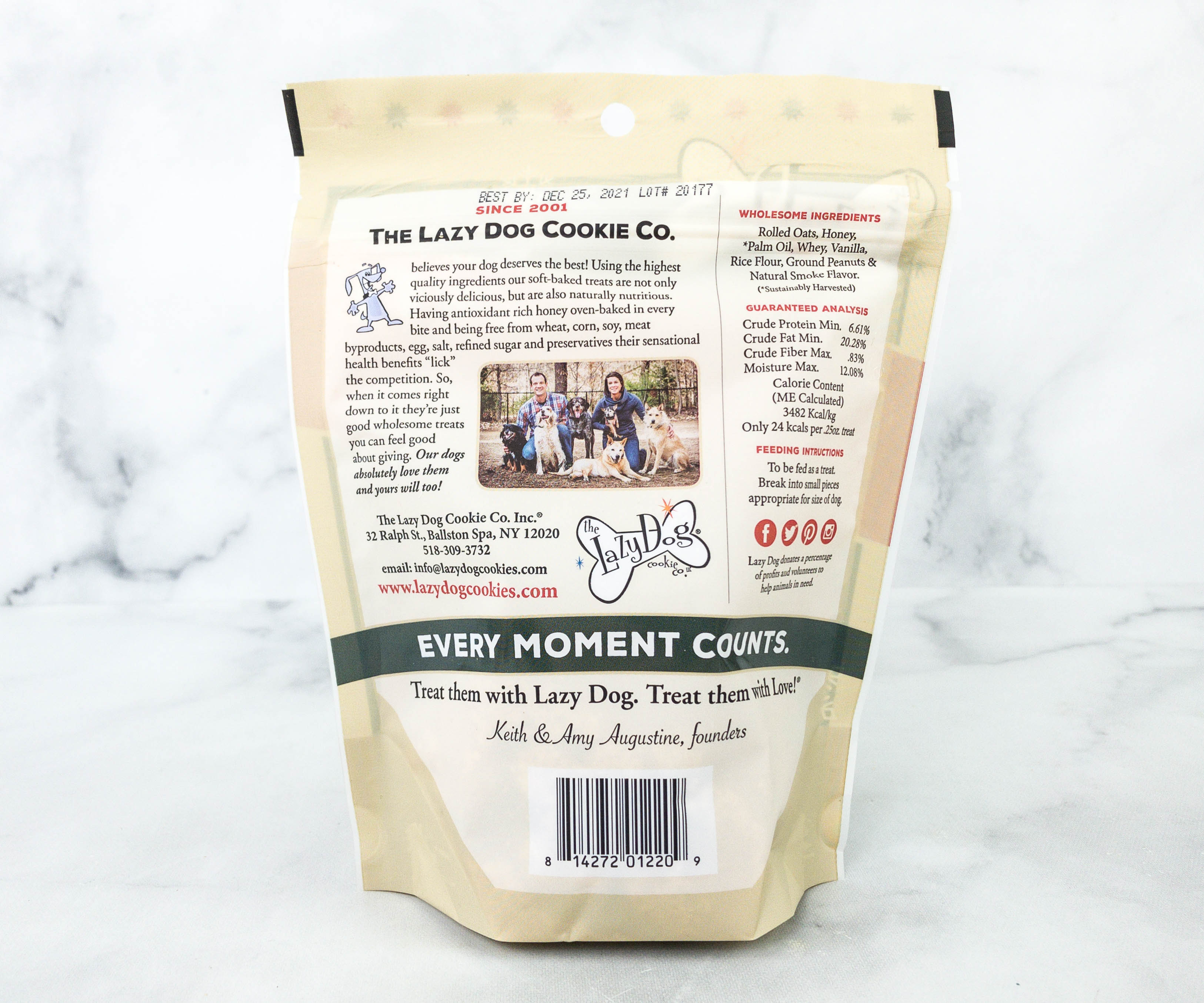 According to the label, these treats are wheat, corn, and soy-free.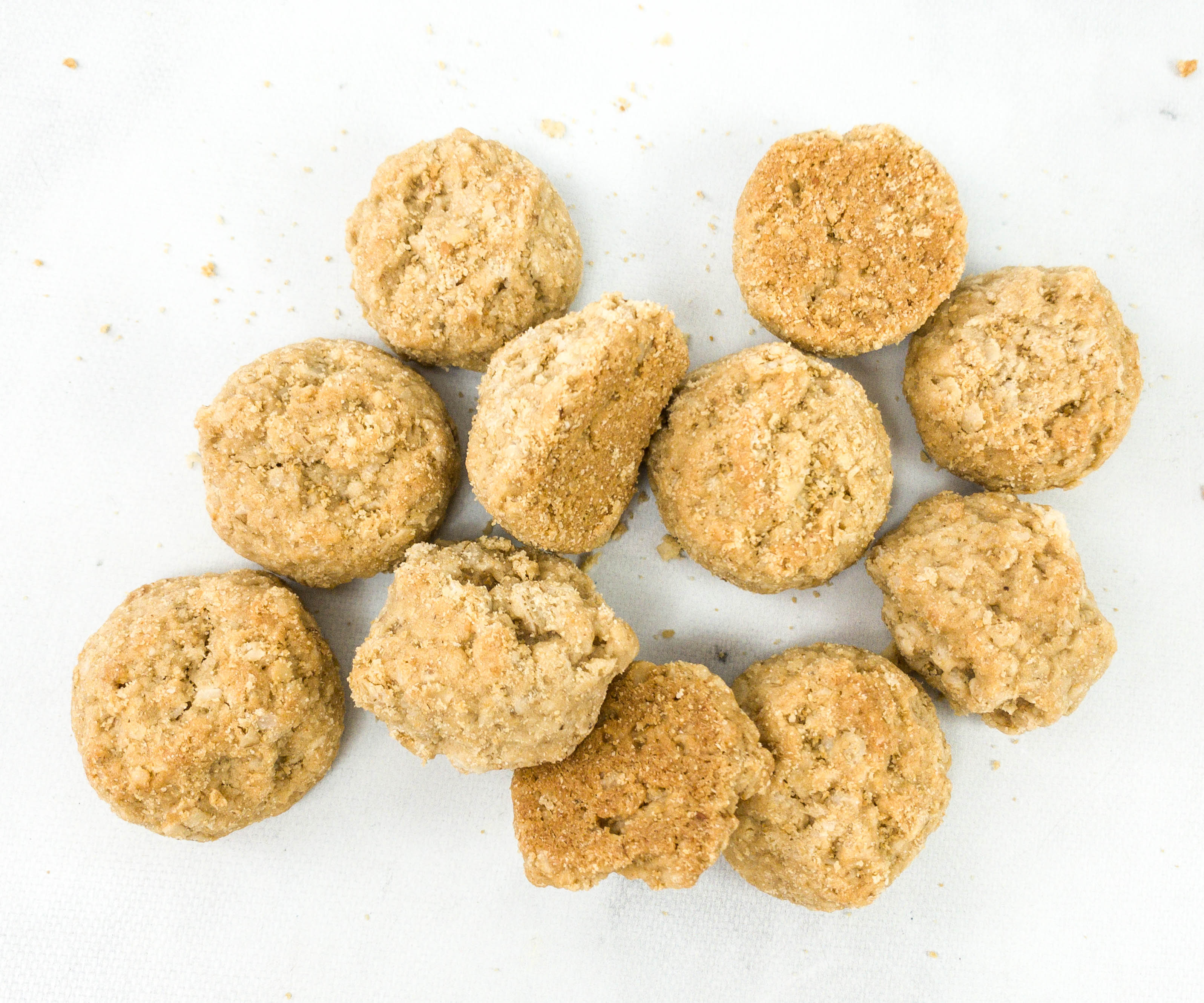 The treats are are button-shaped, bite-sized, and chewy. They make a nice treat or reward snack for dogs! Since it contains honey, it's not just tasty but it also contains antioxidants.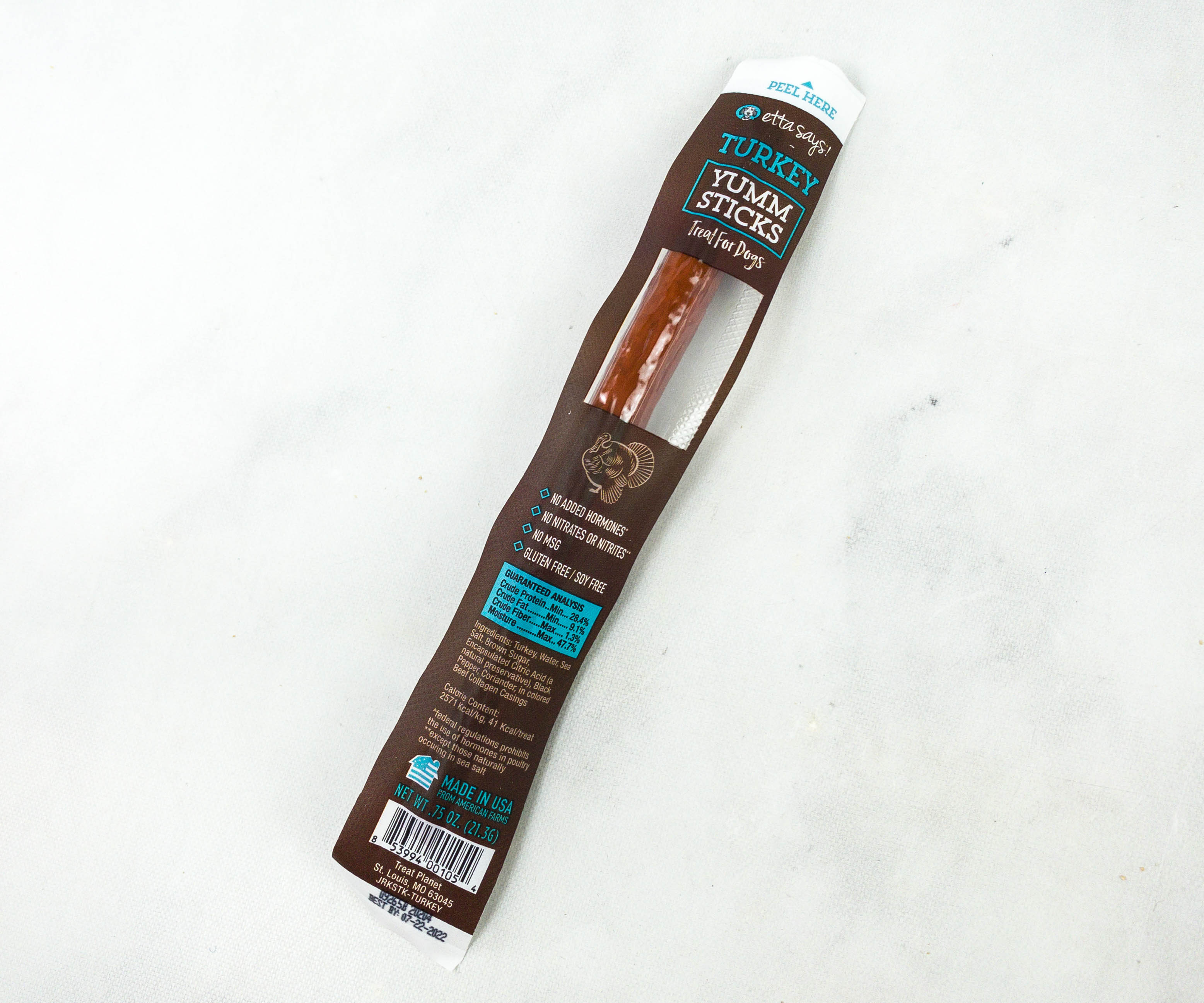 Etta Says! Turkey Yumm Sticks Dog Treat ($1.97) This stick treat for dogs is all-natural, no MSG, gluten-free, and soy-free. Ingredients include turkey, sea salt, brown sugar, black pepper, natural preservatives, and beef collagen casing.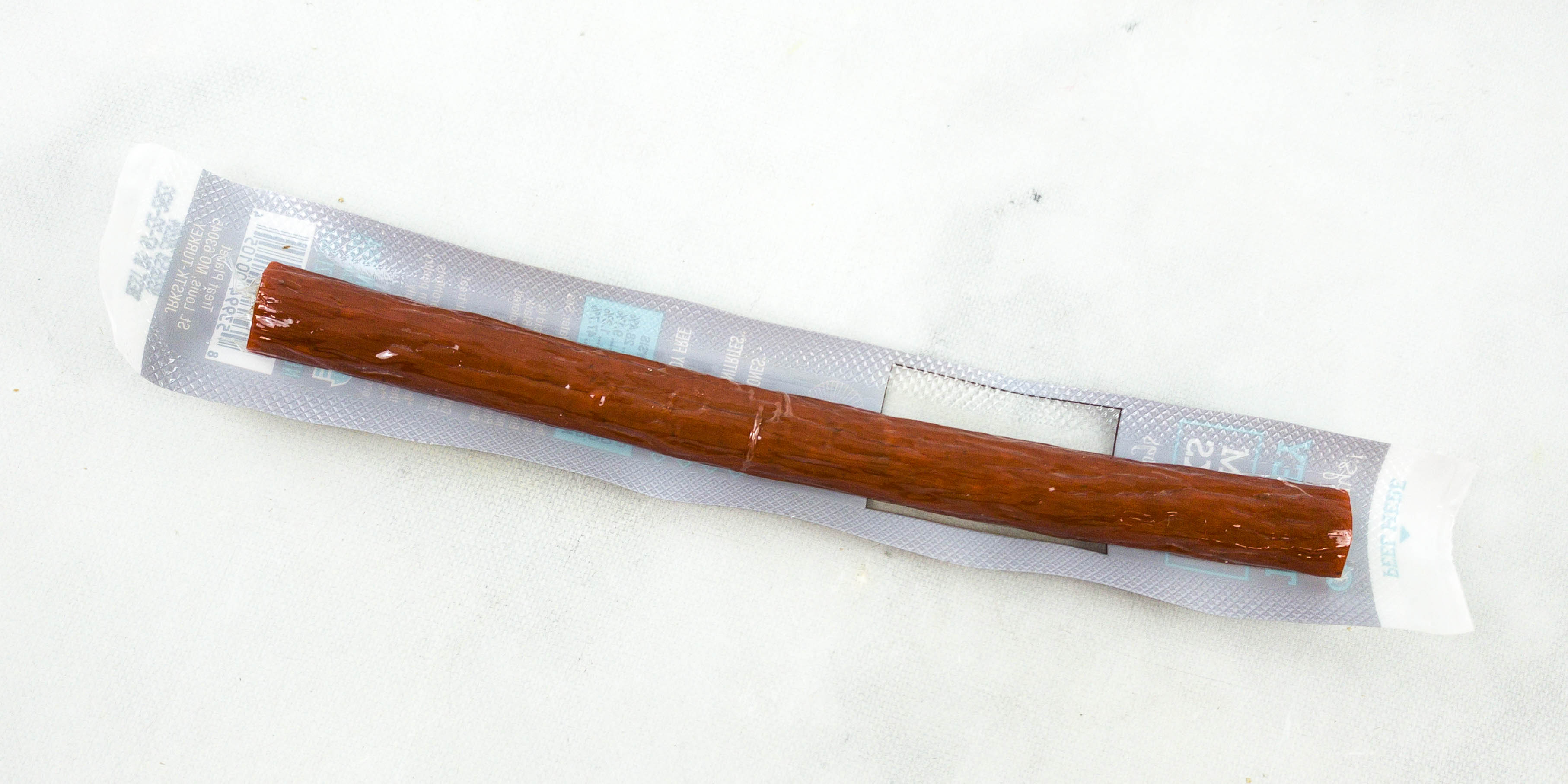 Turkey is a nice alternative to beef and pork meat. It contains a lot of protein as well. You can either serve it whole or break into smaller pieces!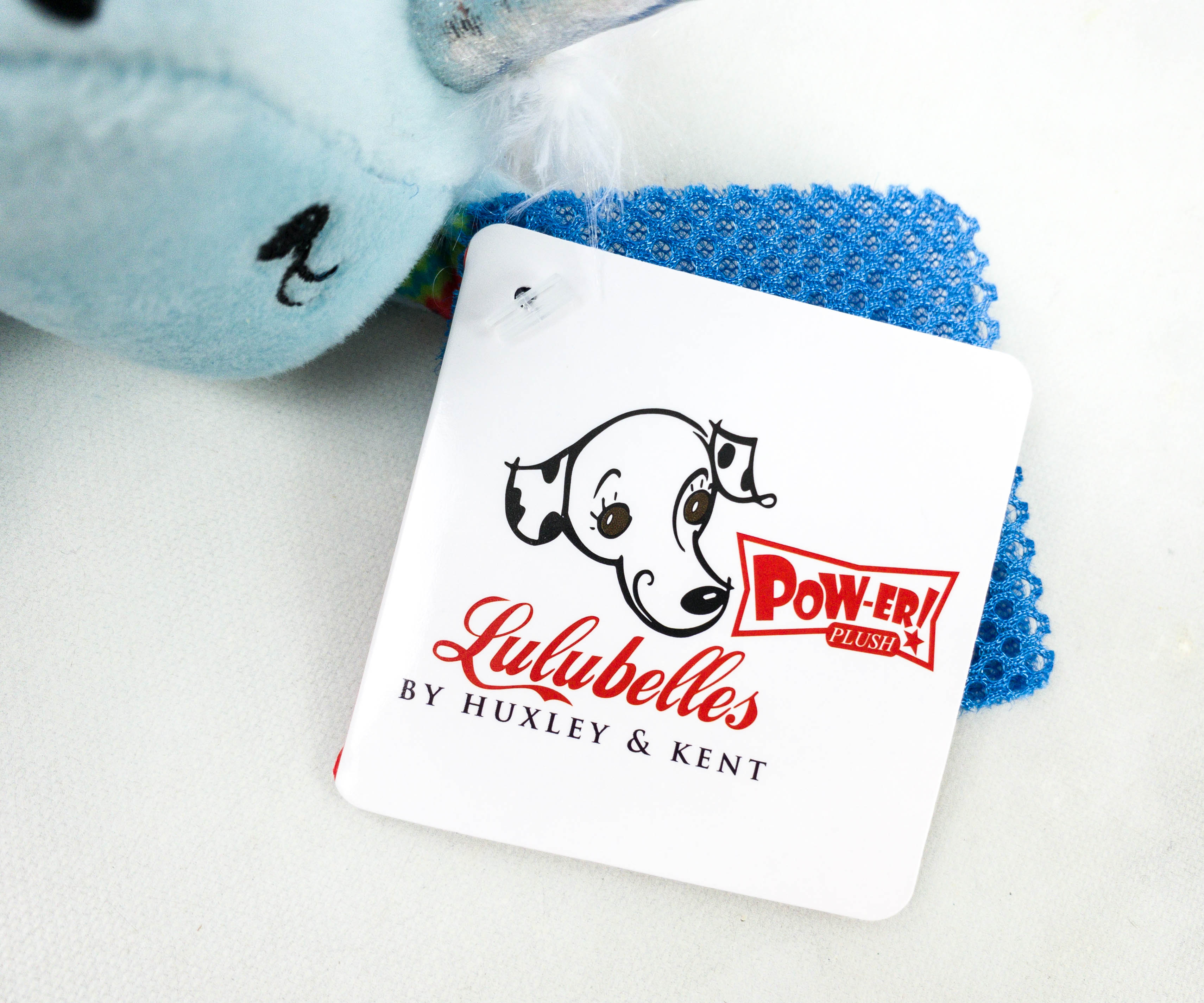 Lulubelles Unicorn Dog Toy. This month's featured premium plush toy is a cute and colorful candy cane unicorn!
This unicorn is made from soft yet durable materials, including layers of mesh fabric with reinforced stitched seams. It also has an embroidered patterned dress, giving it additional texture.
This magical creature also features a light blue body, pink hoof, silver horn, and a white mane and tail.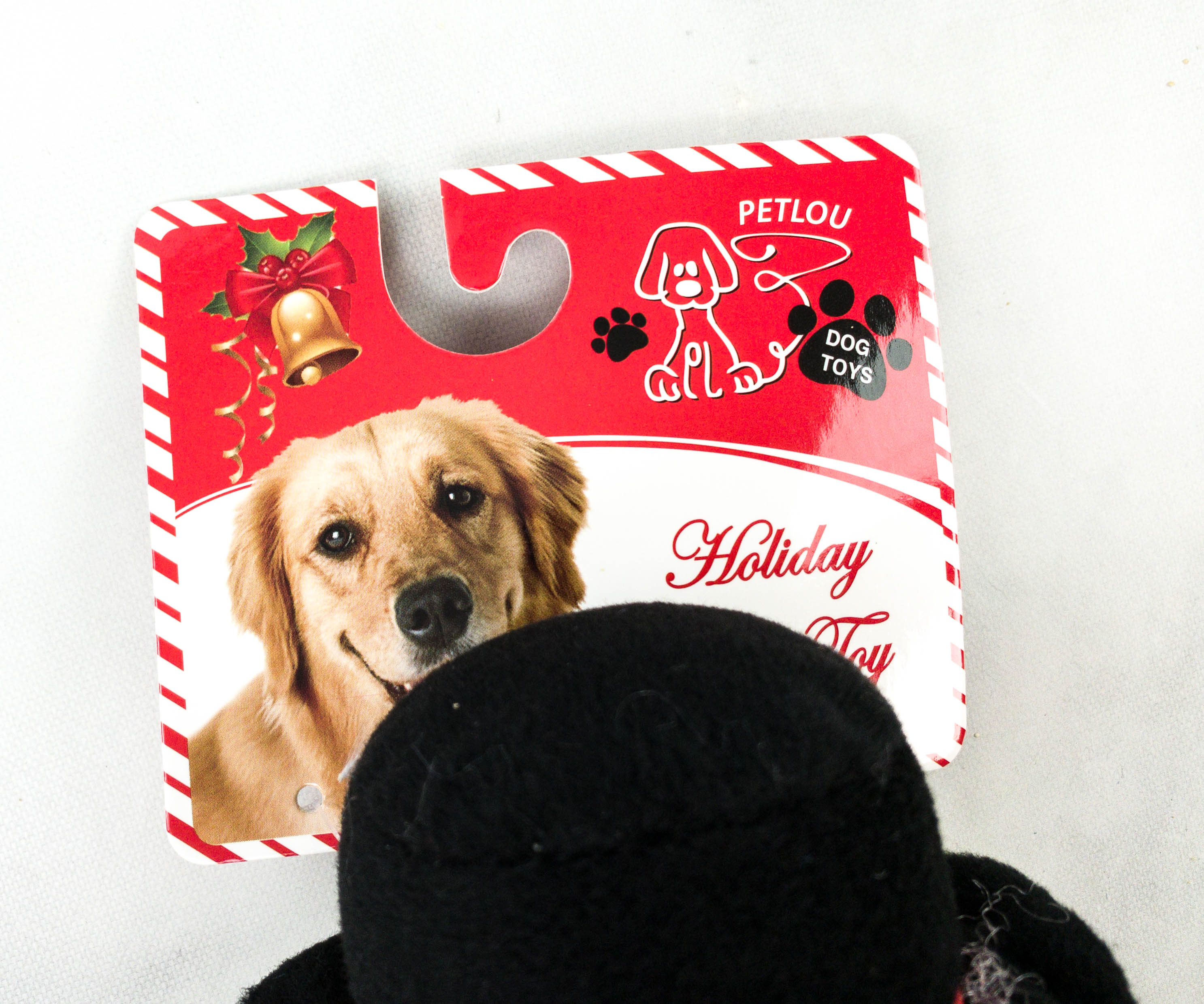 Petlou Dog Toy. Here's another fun toy for dogs, a snowman-shaped plushie! It's so fluffy as it contains soft fabrics inside, and it even has a rubber squeaky ball.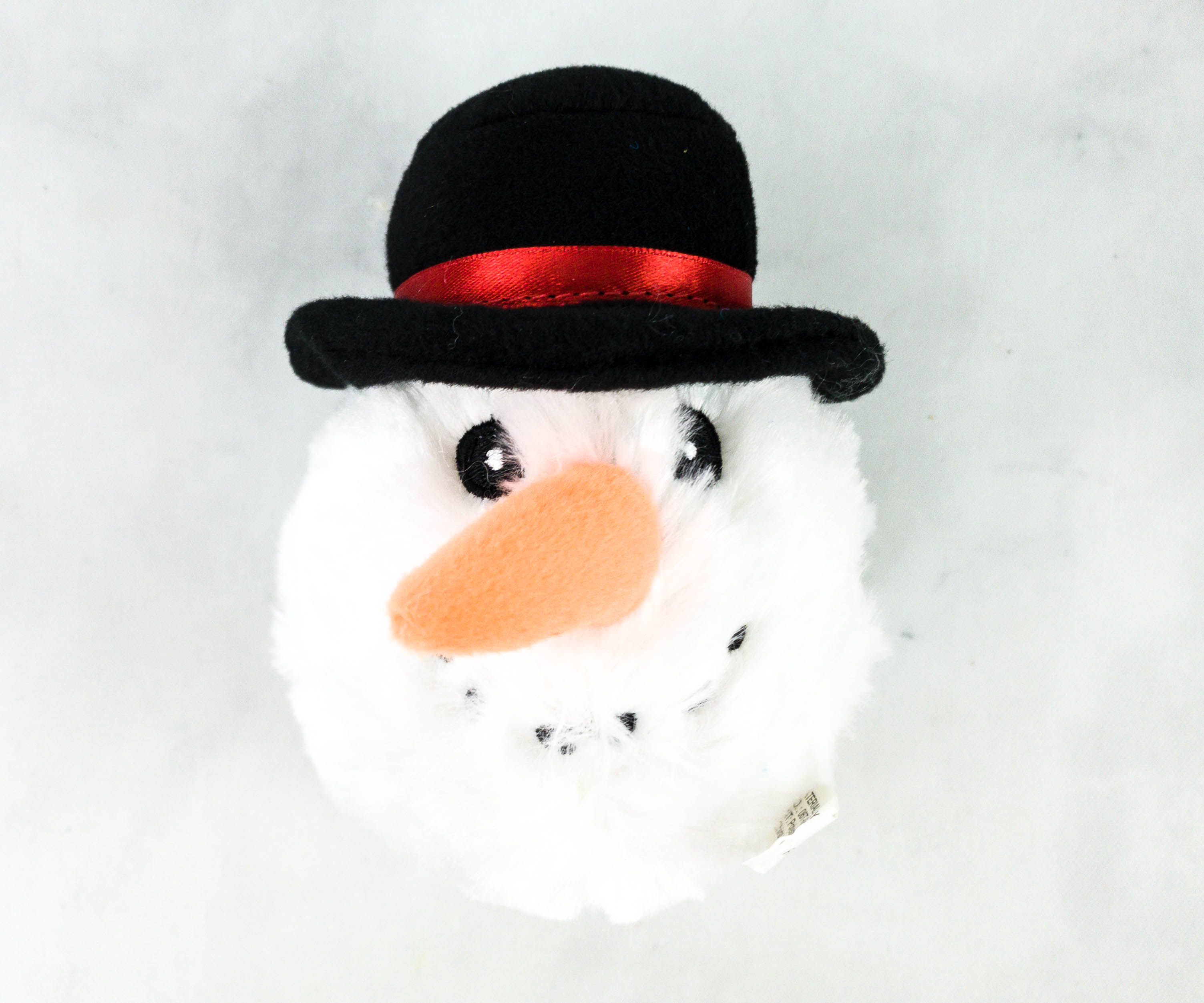 Dean loves its texture! The snowman plushie features a black hat and embroidered facial features such as button-shaped eyes, carrot nose, and smiley lips.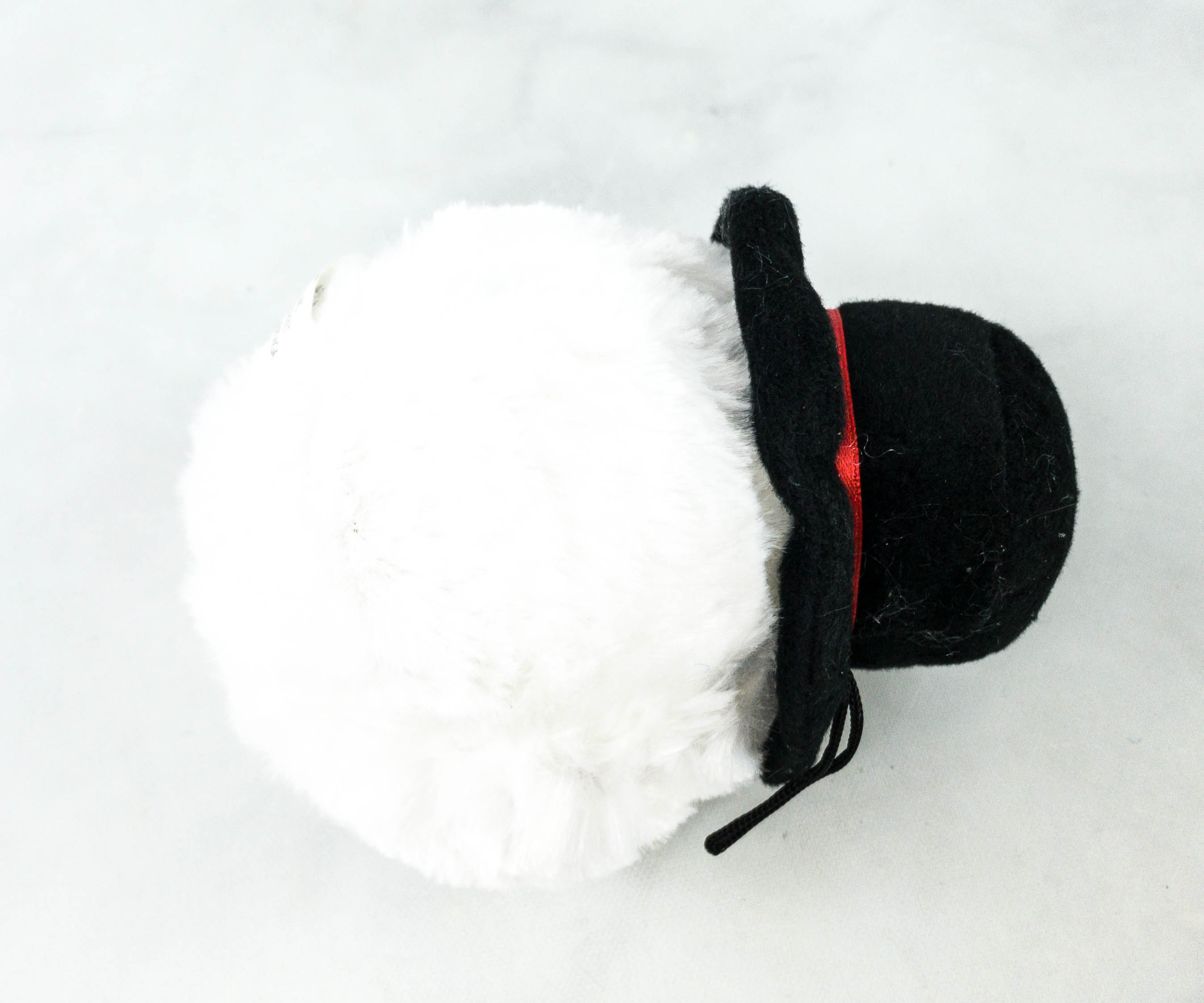 This snowman is so soft and bouncy, making it the perfect toy for a game of fetch!
Zippy Paws Hot Cocoa Plush Dog Toy ($6.49) This plus toy is also winter-themed and this time, it looks like a cup of hot cocoa!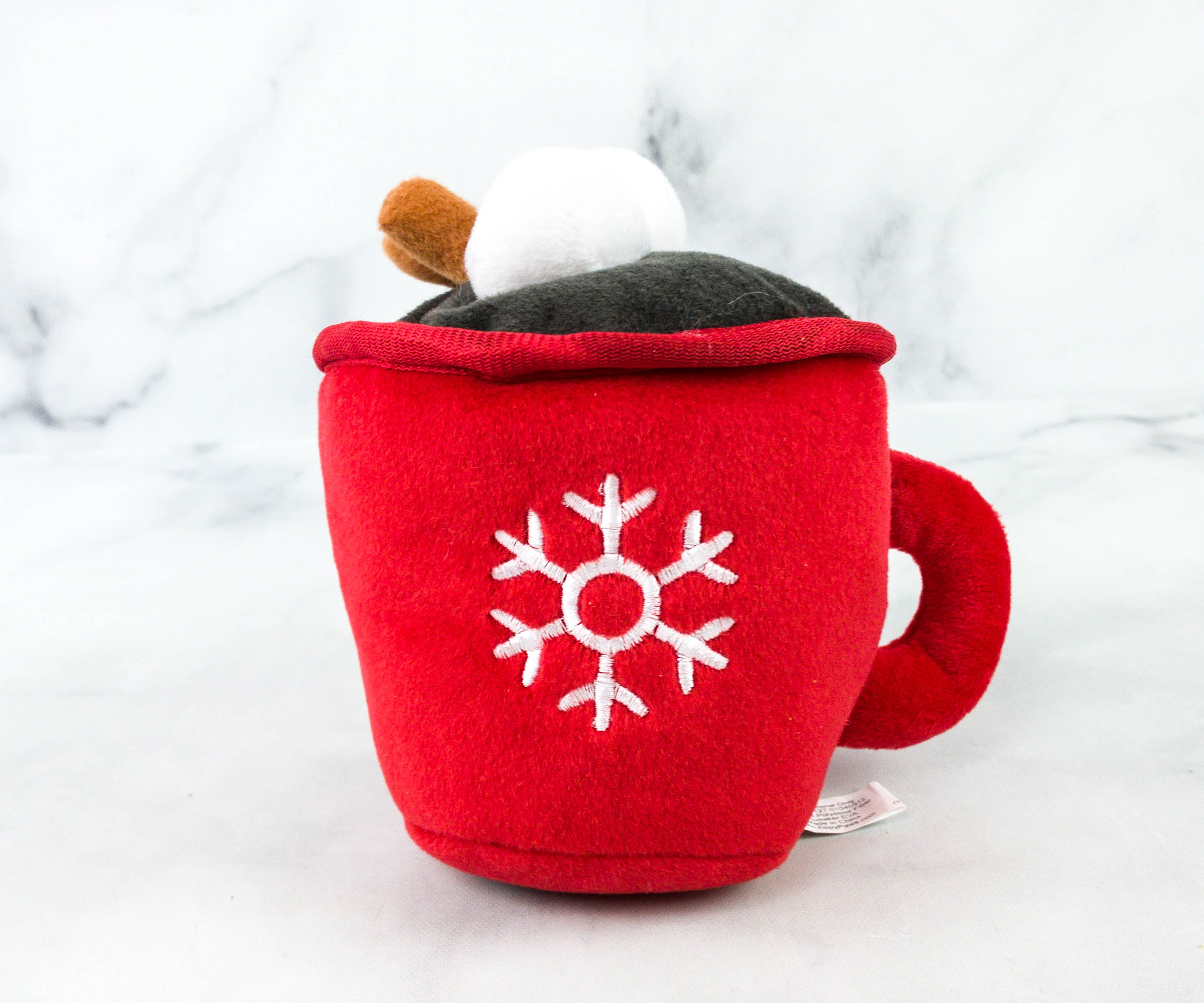 This plush toy resembles a red cup with an embroidered snowflake design on one side! It's stuffed with two classic squeakers inside as well.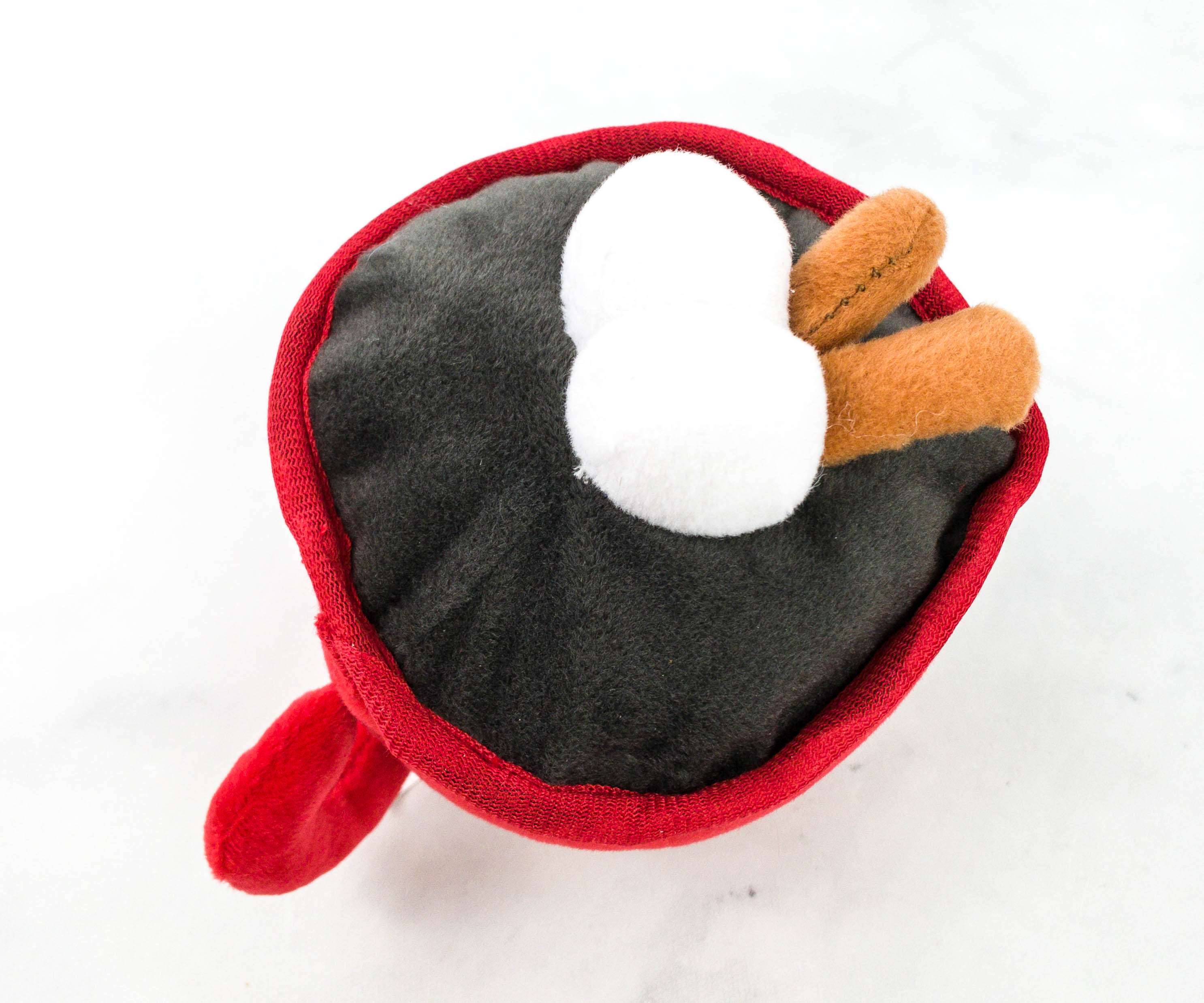 On top are a pair of fluffy marshmallows and cinnamon sticks. It's soft and so far it has withstood my dogs' bites!
This month's Pug Box includes a bunch of high-quality toys and tasty treats for dogs to enjoy! As expected, the plush toys didn't just look good, they were all soft and durable as well. My pups really love tossing them around and they get excited because of the squeakers. The treats were pretty good as well! So far the peanut butter cookies are my dogs' favorite. Another thing to love about this box is that they also have an item for fur parents. This month, I received a scented candle. It smells really good and calming. Overall, it's a win-win subscription for both pets and pet parents!
What do you think of this month's Pug Box?