PrettyLitter, a cat litter subscription, has an amazing deal for new subscribers!
PrettyLitter absorbs and then eliminates moisture which means you do not need to keep replenishing your litter throughout the month. Its non-clumping crystals are safe for cats, even when they breathe or ingest it.
Use this link and use the coupon code AFFTOY20 to get 20% off your first box, plus a FREE Toy!
Get 20% off + FREE Toy at PrettyLitter!
Check out our PrettyLitter reviews to find out more!
About PrettyLitter: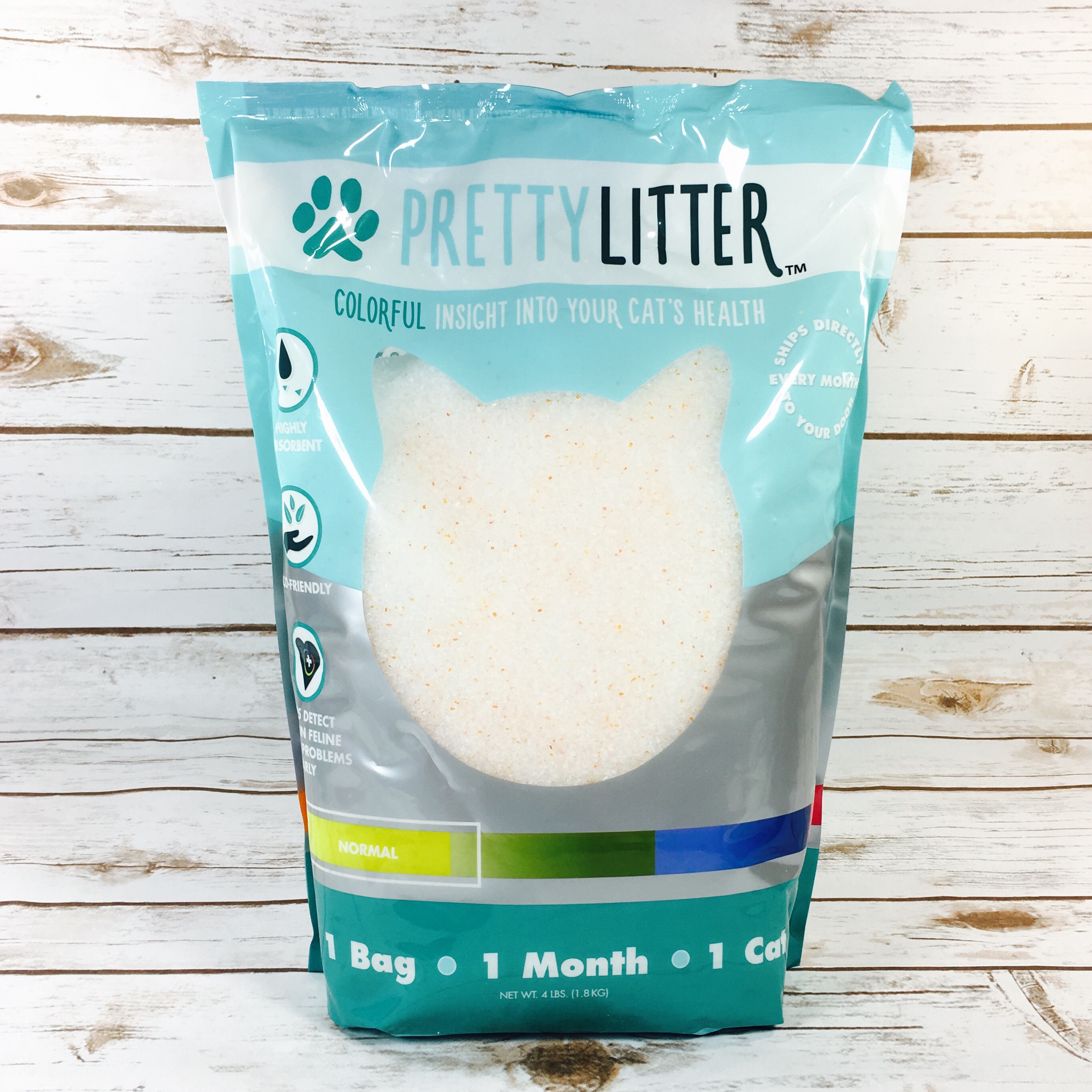 We're here to help take some of the stress out of cat parenting, so you can focus on what matters most — living a long and happy life together.

PrettyLitter is made of super absorbent, lightweight silica gel. Silica gel crystals are extremely absorbent, more so than other litter types, so you need less litter to do the same job.

Our long-lasting, non-clumping litter means lighter trash bags, less scooping and less trips to the store. On the other hand, traditional clumping litters turn urine into large (heavy) clumps that need to be scooped out and replaced throughout the month. The super dry silica gels in PrettyLitter absorb the urine and odor, trapping it inside as the water in the urine evaporates out. The solid waste is all you need to scoop and dispose of.
Are you getting PrettyLitter?