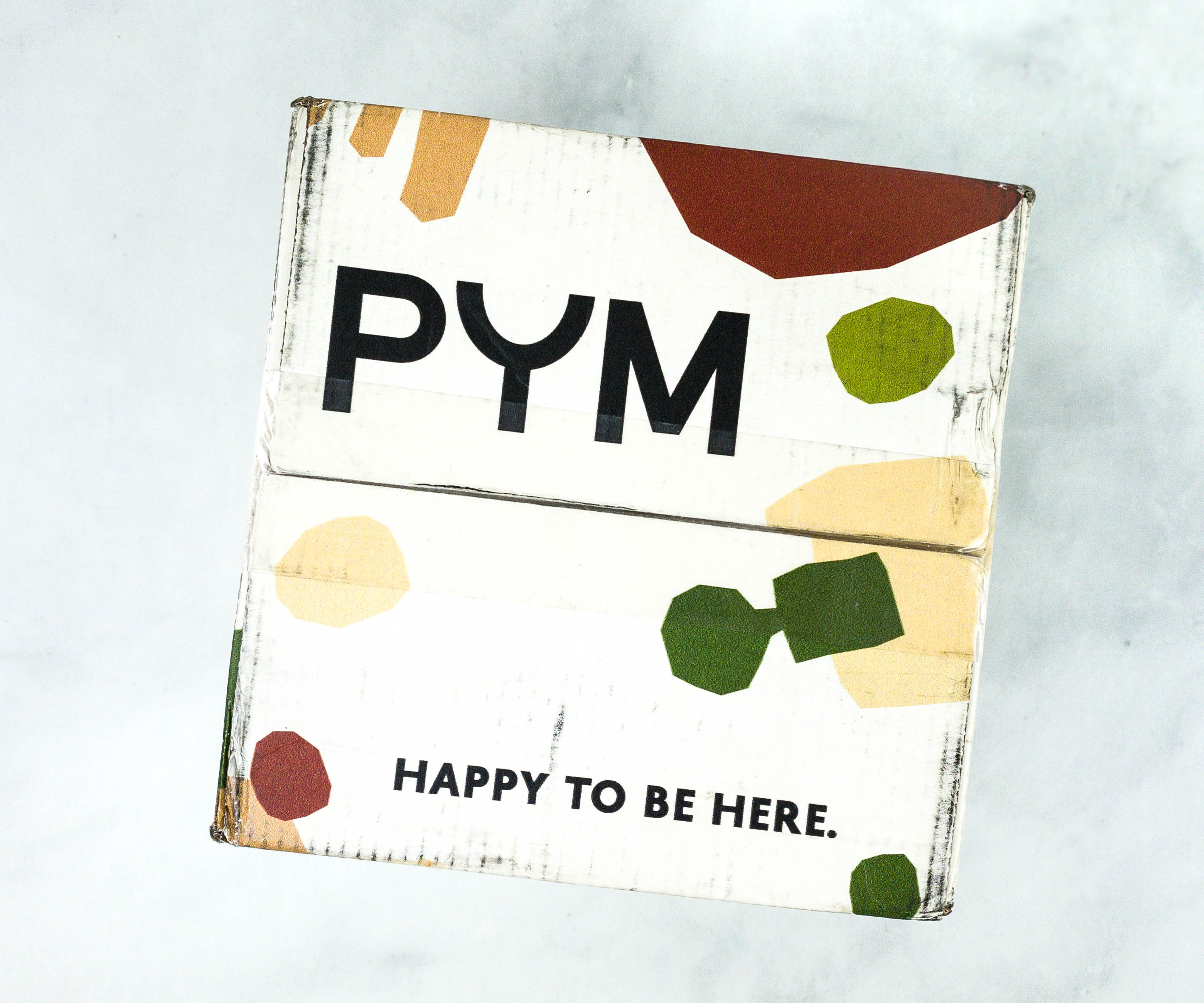 Prepare Your Mind offers dietary supplements that help manage stress and anxiety. Called Mood Chews, the supplements contain amino acids and adaptogens plus other natural ingredients. A subscription costs $27 per month for 3 packs and $44.50 per month for 6 packs. Each pack contains 20 chews.
PYM prepares your mind to produce the naturally occurring neurotransmitters that help you feel like yourself again.
PYM was founded by Zak Williams (son of actor Robin Williams), who has been candid with his own struggles. Pym is Zak's middle name!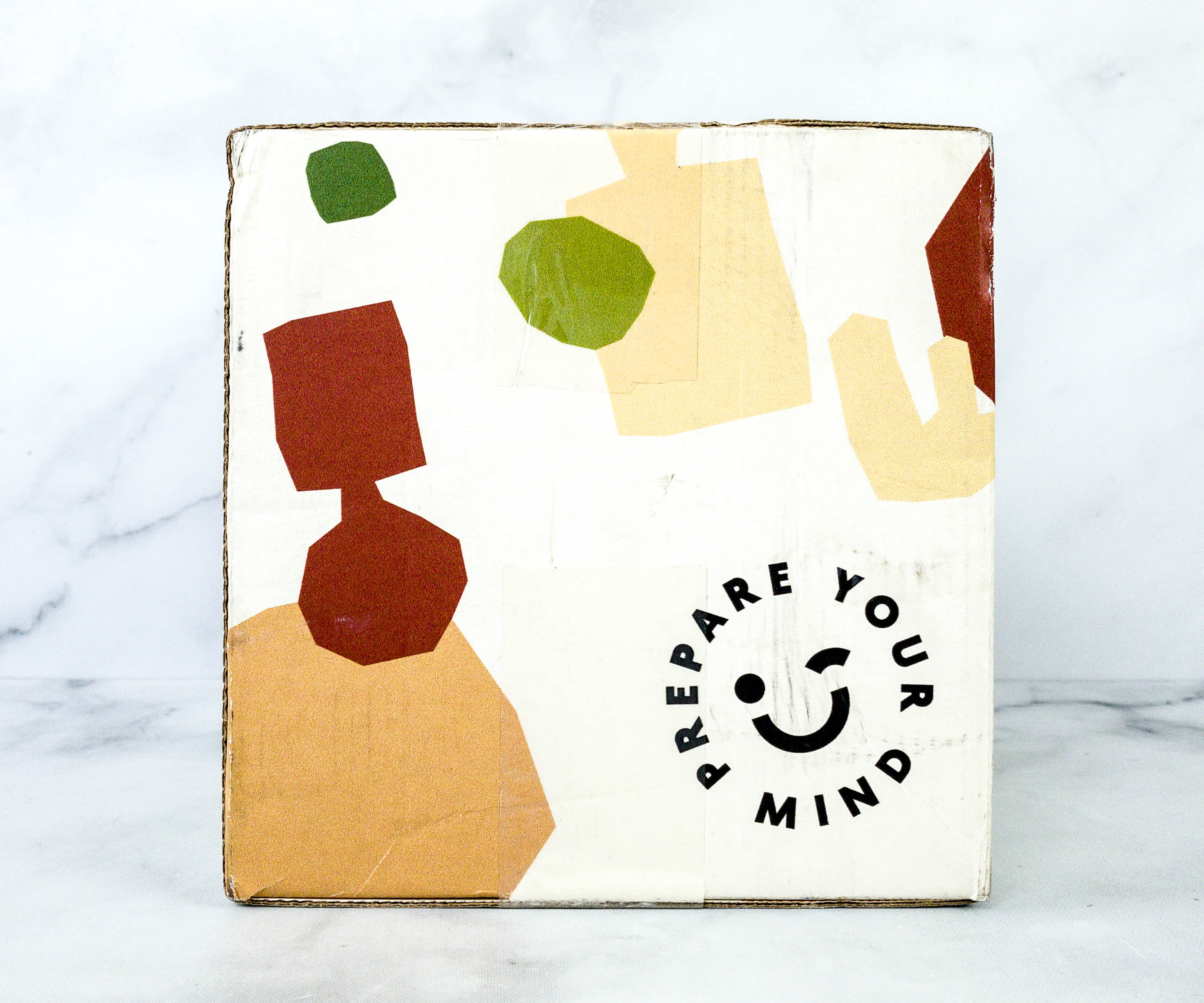 The box is white with designs and PYM logo on it.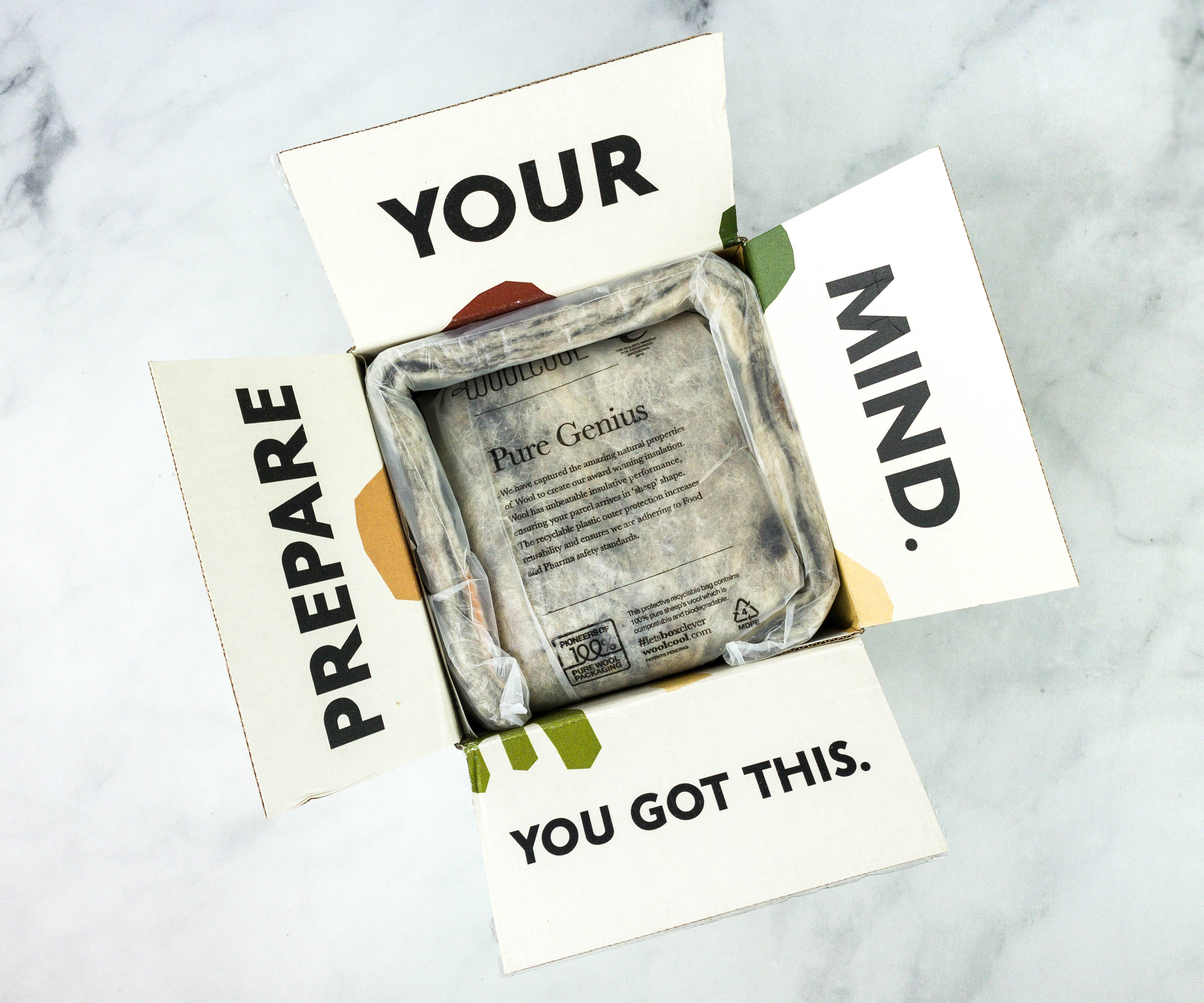 All the items were well packed. Also, the inner lids of the box contain encouraging statements!
The contents are protected by brown squiggles.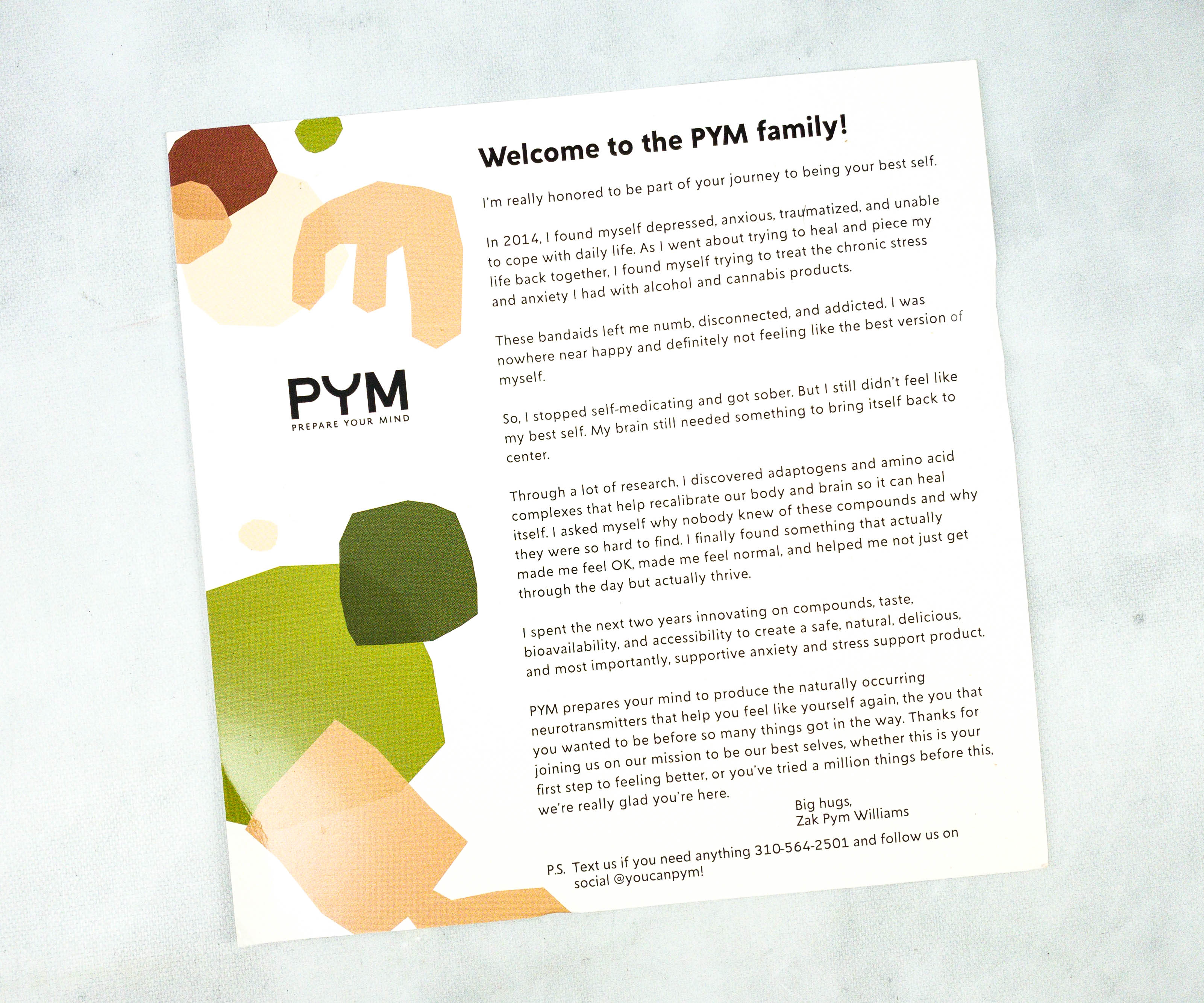 This card welcomes us to the PYM Family!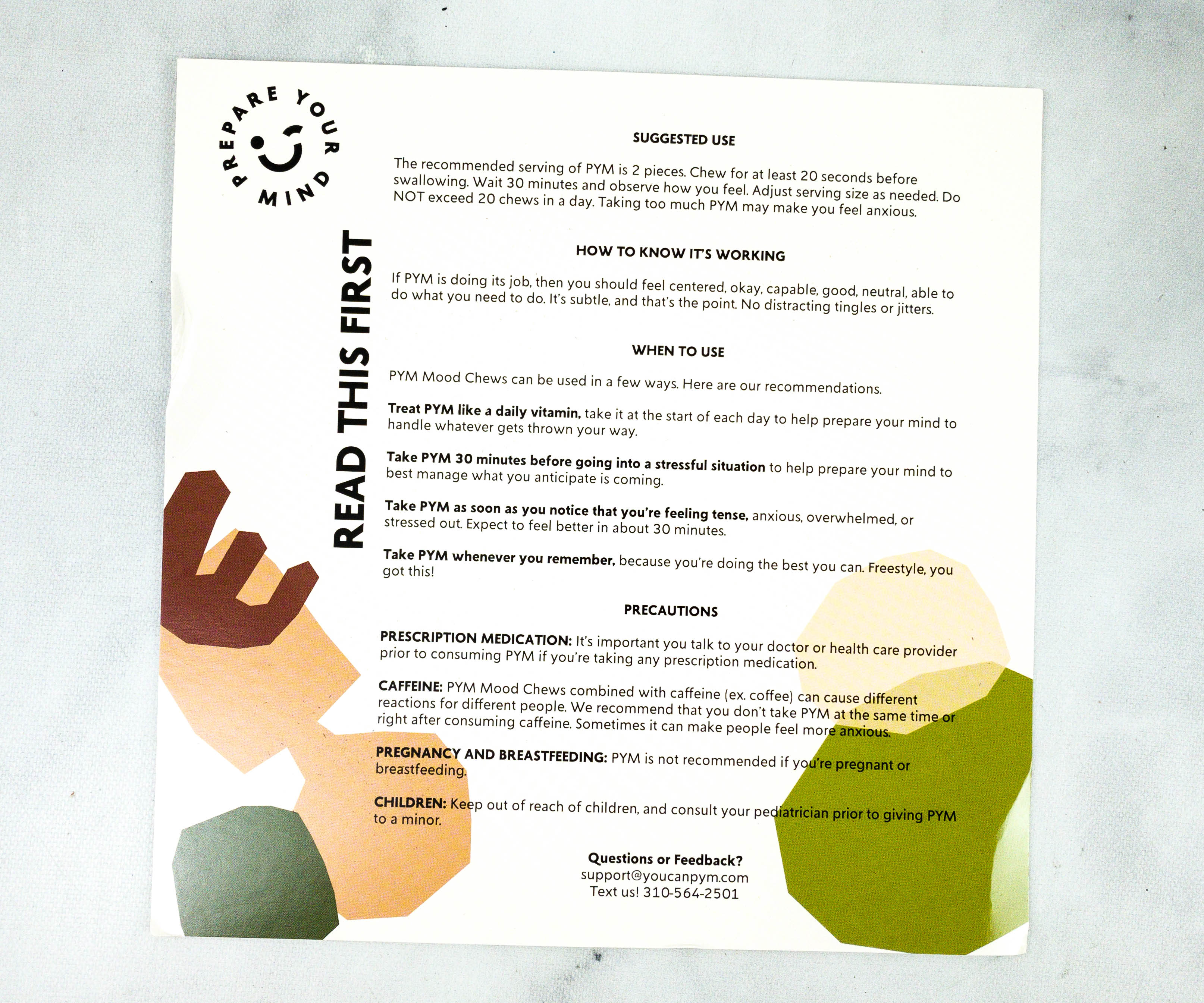 At the back, PYM tells us the recommended serving, how to determine if it's working, the proper time for intake, and precautions when using it. Don't take more than 20 per day, which is an entire box.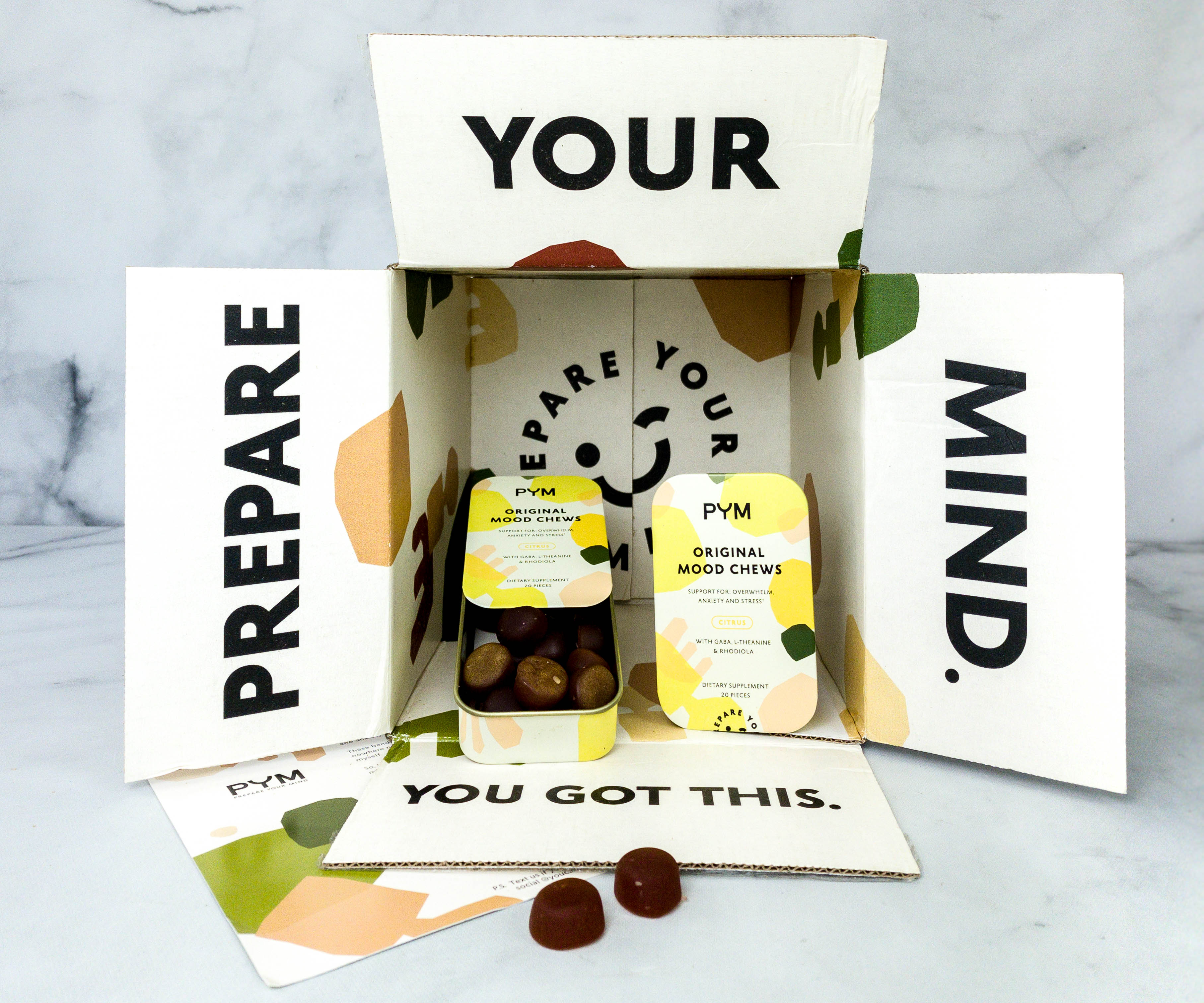 Everything in my box! Note that a subscription is three packs, not two, but this is what we were sent for the review.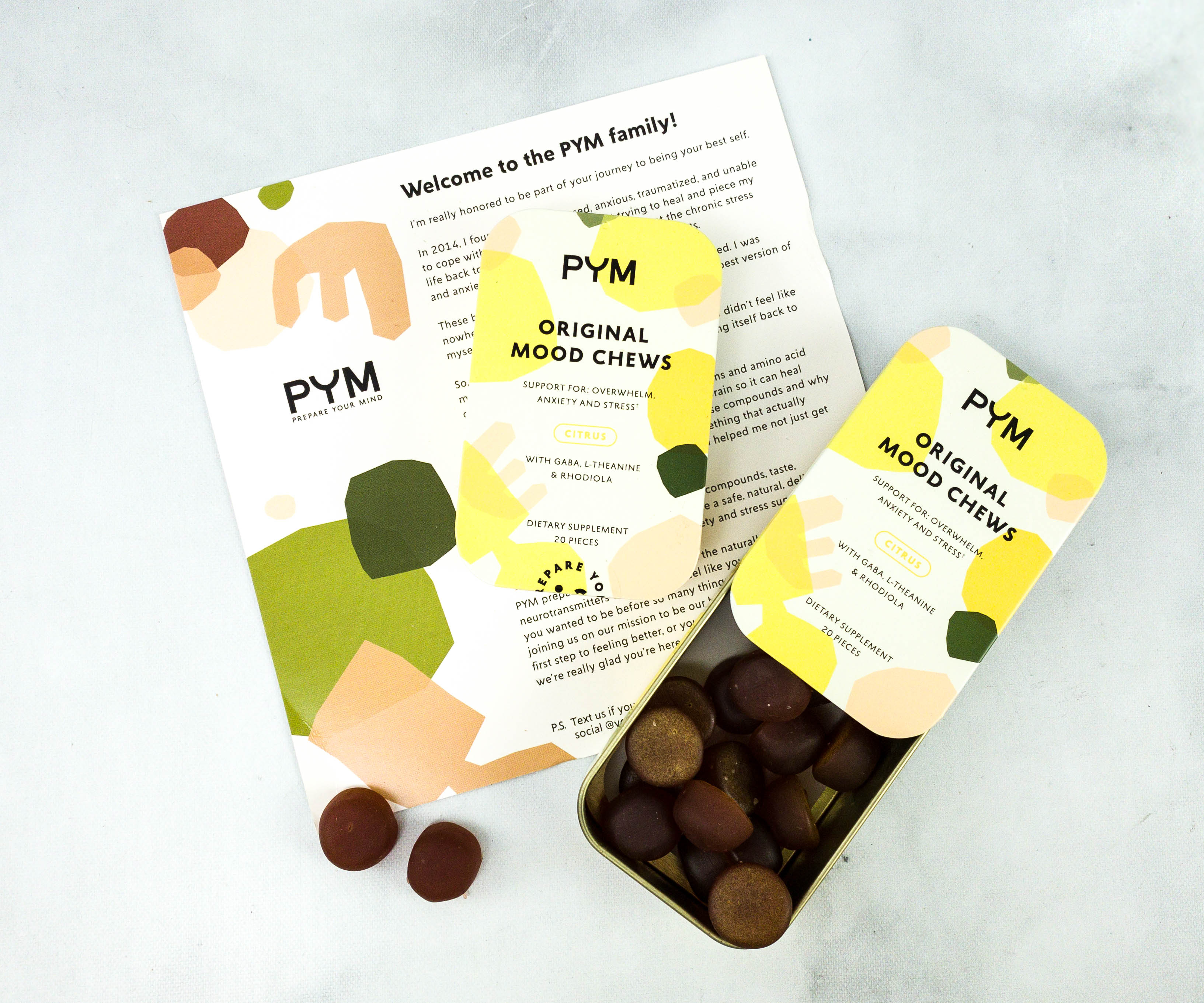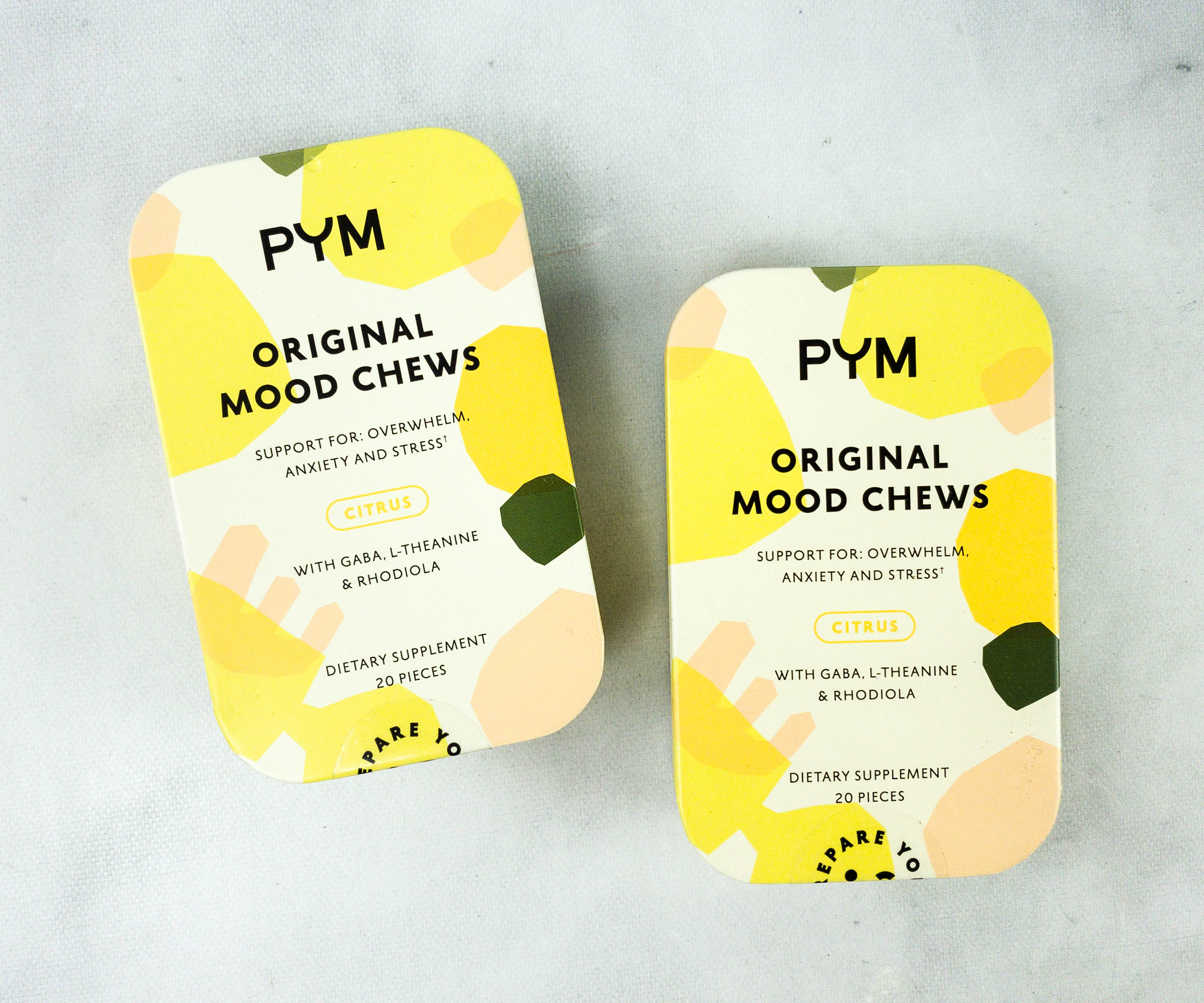 Each pack has 20 pieces of citrus-flavored Mood Chews. They recommend storing the supplements at room temperature and to avoid prolonged exposure to sunlight or extreme heat or cold to maintain their quality. If stored properly, these chews can last for up to 14 months. If you'll be taking these regularly though, there's no need to worry because you'll finish them even before they expire.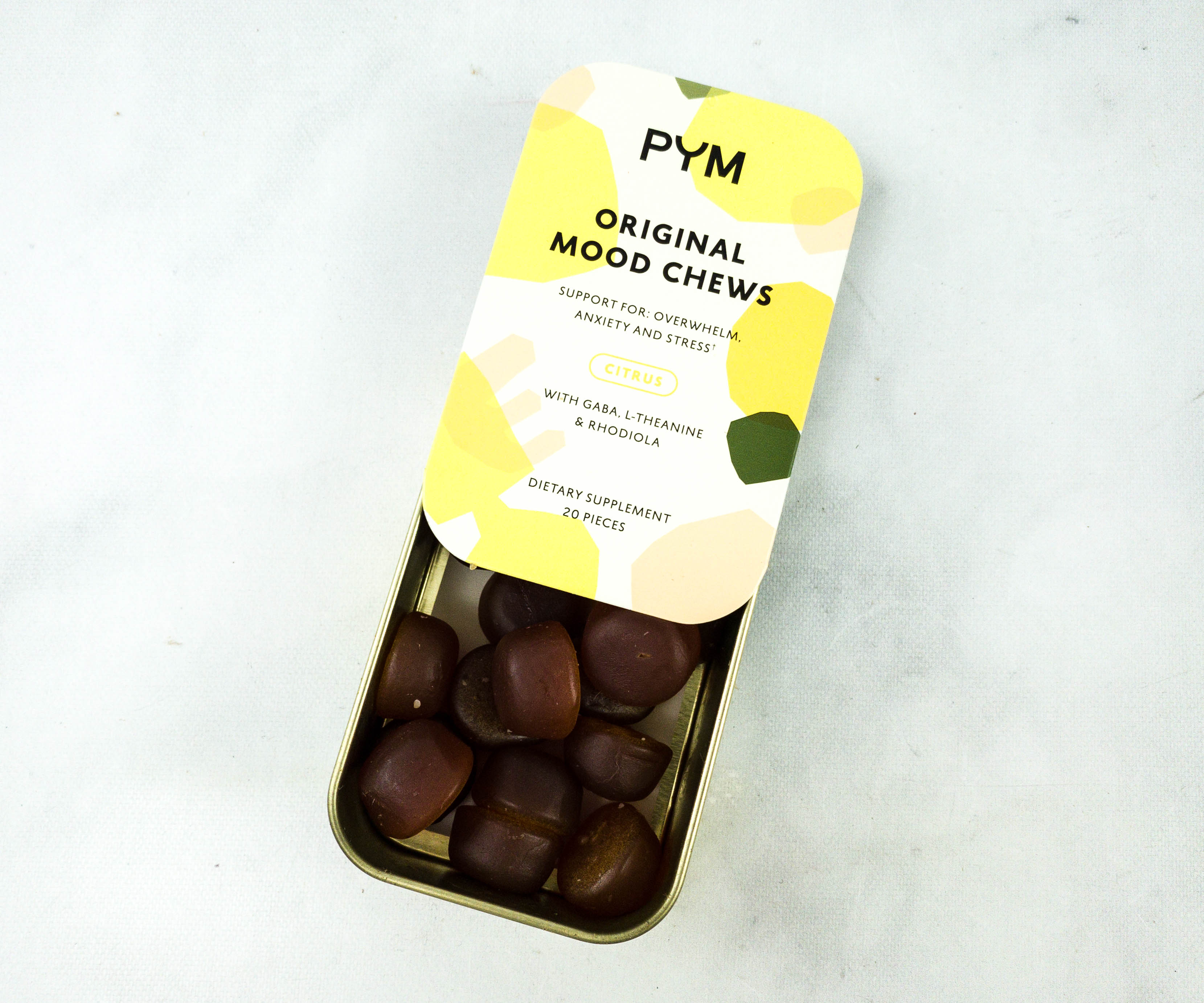 Original Mood Chews Citrus ($30 for 3 packs – $27 on subscription)  This supplement is formulated to set the mind to build natural neurotransmitters with the help of amino acids and adaptogens. It's natural, delicious, and the best part of it is that it targets the body's hormone levels to help manage stress and anxiety.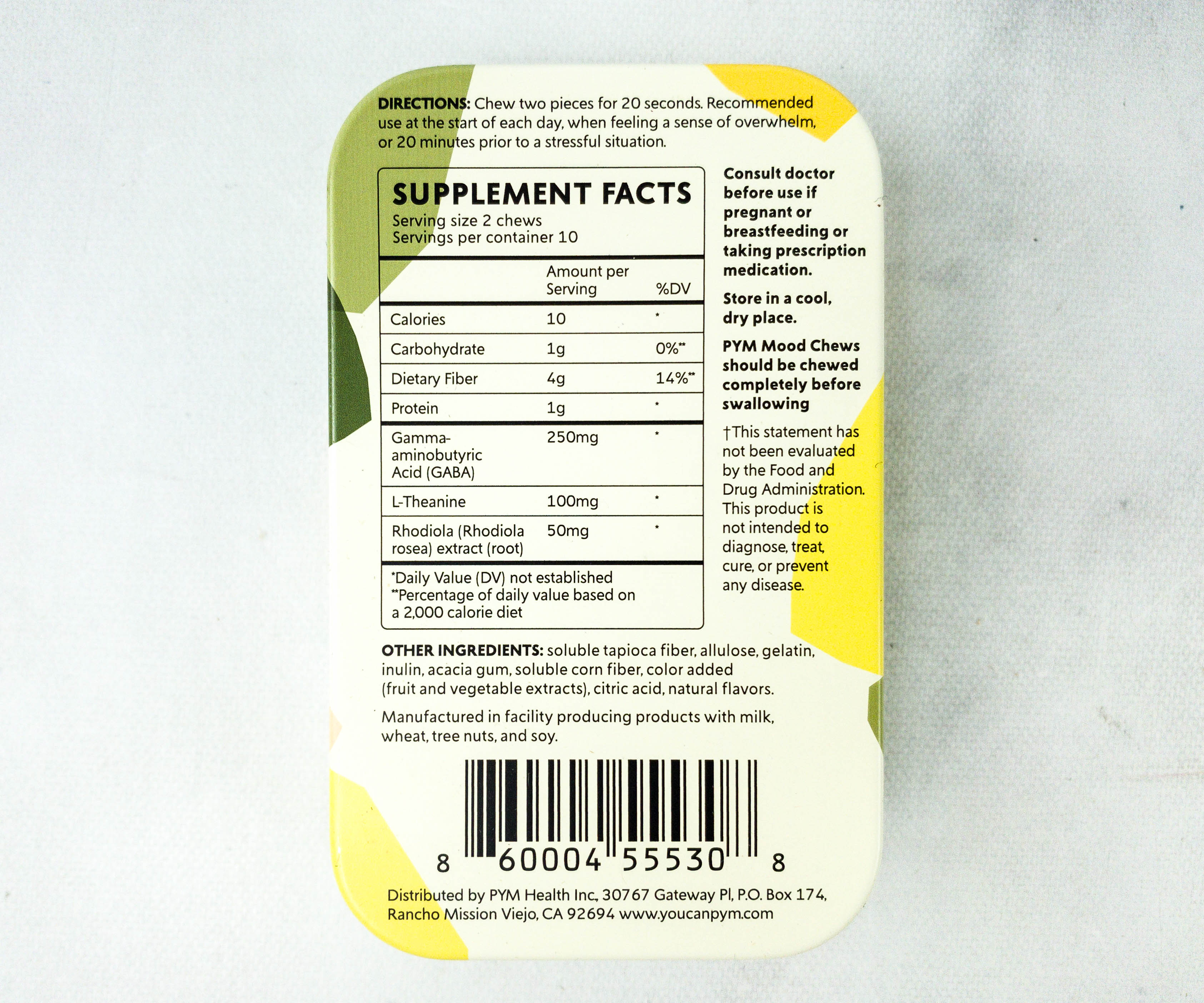 The active ingredients of these chews are mood-boosting L-theanine, stress-busting Rhodiola, and GABA, which is a naturally-occurring neurotransmitter in the brain. The packaging lists the other ingredients, such as soluble tapioca fiber (2g fiber per chew!), allulose, gelatin, inulin, acacia gum, soluble corn fiber, coloring from fruit and vegetable extracts, citric acid, and natural flavors.
The active ingredients are items that I've taken in other supplements, and by themselves. Adaptogens are something you have to determine if you want to try out and see if they're right for you, and then determine how they work for your body.  Here are the statements from PYM on their ingredients:
Amino acids are the building blocks of proteins in our bodies; they're essential to grow, repair and maintain muscle tissues. Amino acids also play a vital role in building and supporting neurotransmitters like serotonin and dopamine. Numerous studies have shown that amino acids' ability to support normal hormone and neurotransmitter function can help manage feelings of stress and anxiety.*

Research has shown that the amino acid GABA, a naturally occurring neurotransmitter in the brain, supports anxiety relief and elevates mood.

In the most basic sense, adaptogens are a specific group of plants, mainly herbs and mushrooms, that help to support the body's ability to fight stress. These herbs or plants are non-toxic and have been used for centuries in Chinese herbal medicine and Indian Ayurvedic traditions. Adaptogens work by supporting the body's ability to more quickly return to balance in times of stress. Adaptogens can also help manage cortisol levels.*
*These statements have not been evaluated by the Food and Drug Administration. This product is not intended to diagnose, treat, cure, or prevent any disease.
PYM has a scientific advisory board and had planned to start double-blind clinical trials in December 2020. We will update with any results we learn of.
These mood chews can be taken as often as you need it, but not exceeding 20 pieces a day. They recommend taking 2 pieces at the start of each day or at least 20 minutes before an anticipated stressful situation.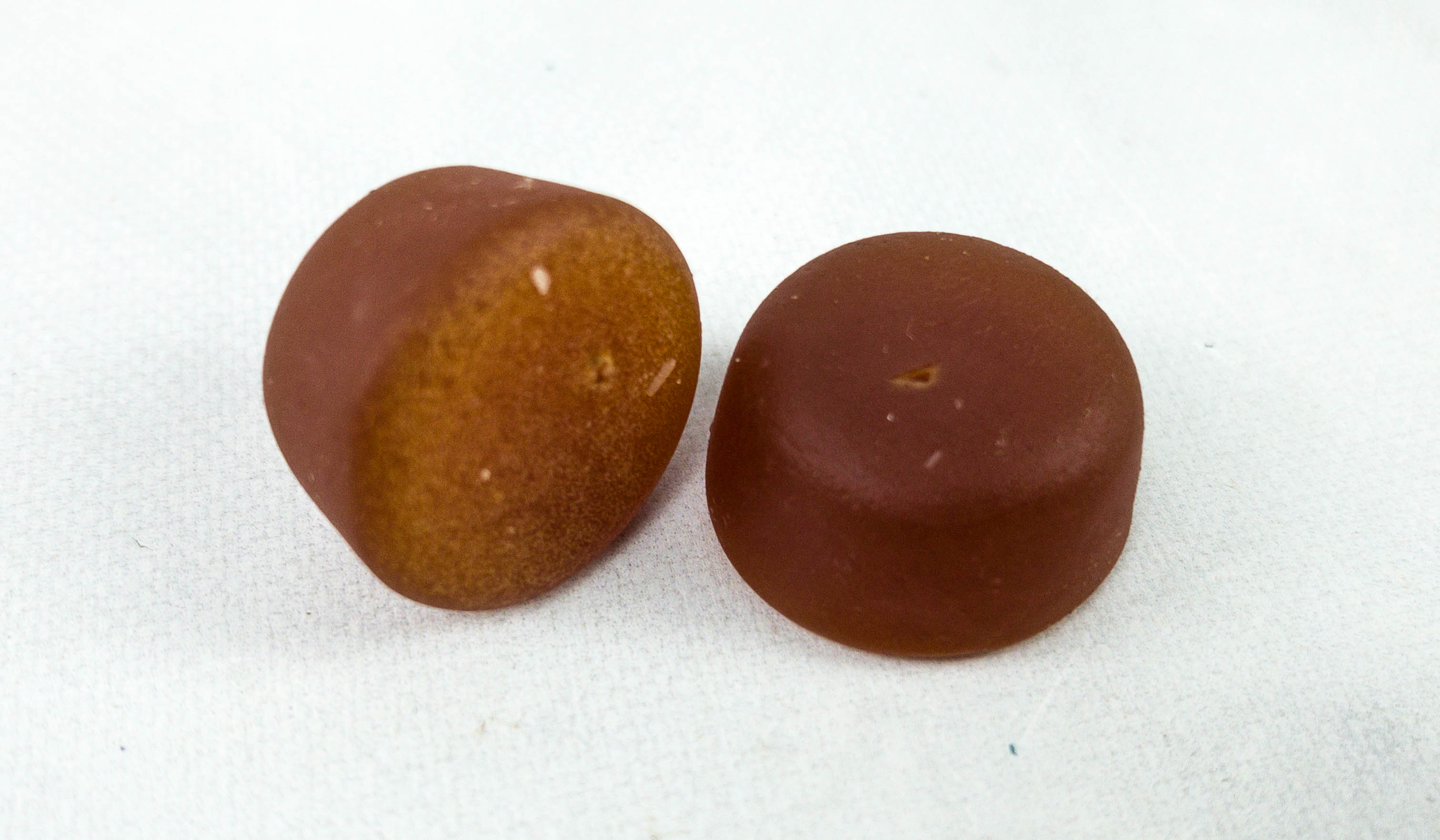 Another great thing about the Mood Chews is that they don't cause jitters or tingles! According to PYM, you'll know the Mood Chews are doing their job when you feel good, calm, and centered.
The mood chews had a weird aftertaste, but they're easy to eat in gummy form. It took a while for it to leave. The taste of the gummies themselves is a nice citrus flavor (they are introducing a new flavor soon for those that cannot ingest citrus). I thought each time after taking them that I felt more centered, in control, and that I conquered whatever was overwhelming me without feeling gooey, buzzed, or anything negative. My wife and I both enjoyed taking these to help manage our stress and improve our ability to concentrate and think in a very busy house!
For those who are having a hard time managing their stress and anxiety, this supplement is quite promisingly helpful. It's made with natural ingredients and no added sugar. It's also easy to take in gummy form. Supplements like PYM can be good to have in handy for managing your mood on a daily basis. It's also great that PYM offers a subscription plan for their Mood Chews, so it's easy to make sure that you have enough stock at home or in your bag if you're often on the go!
What do you think of the Prepare Your Mind chews?