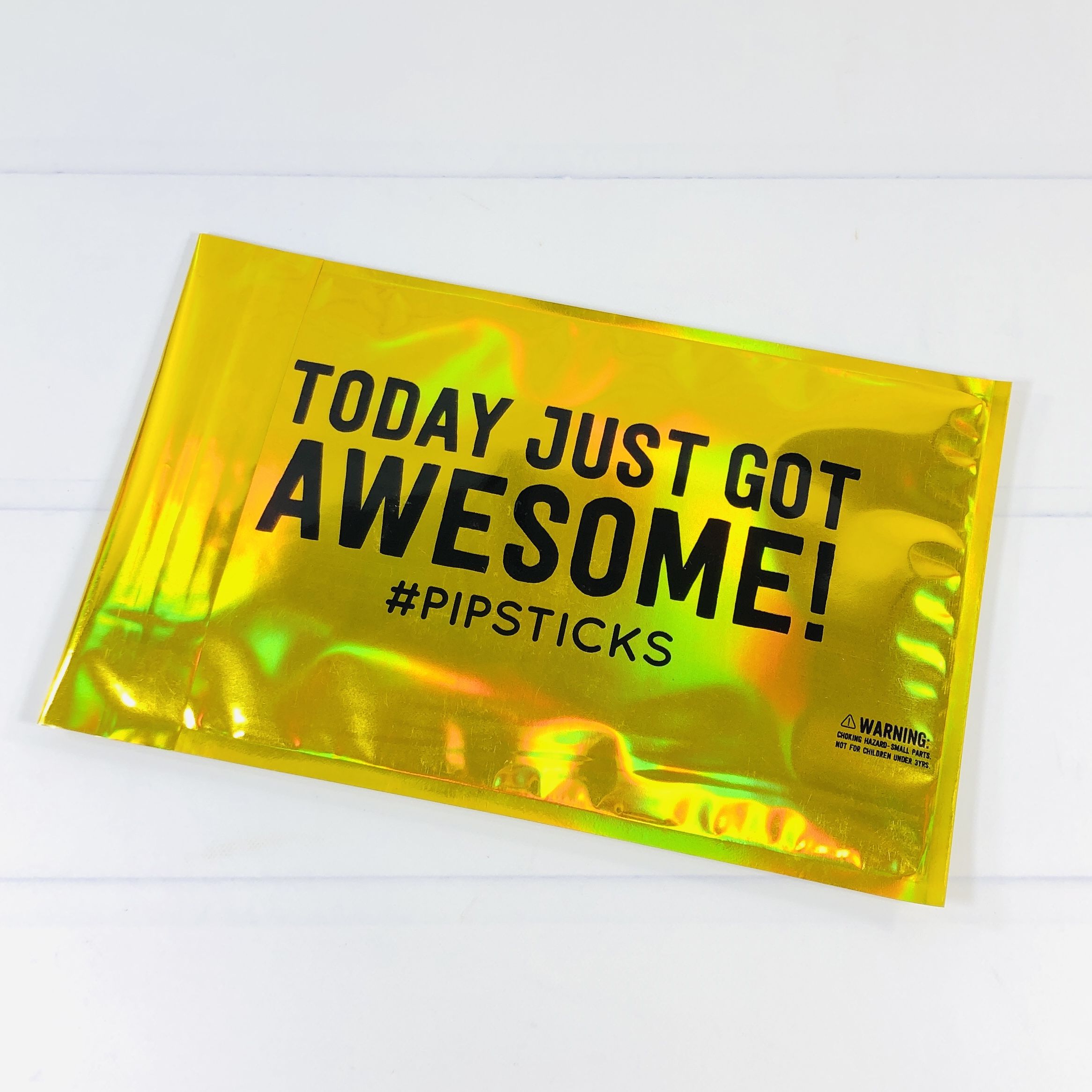 Pipsticks is a monthly sticker subscription that sends new designs from their collection in a super shiny holographic pack every month! The stickers come in a reusable sparkly pouch and include sticker sheets, paper products, and Little Pippy, an exclusive sticker magazine. You also get 5% savings in the online store and more. You can choose to get stickers for adults (Pro Club) or kids (Kids Club). Both clubs come in Classic (15 sheets for $17.95 a month) or Petite (7 sheets for $11.95 a month). Shipping is free to the U.S., and Pipsticks can even be shipped worldwide for a fee.
C'mon. Who doesn't love stickers? Any stationery lover, crafter or pen pal knows the true magic of these little guys. Stickers motivate, inspire, entertain and delight with unmatched simplicity.

The Kids sticker pack is totally child-friendly, they can do everything by themselves which means it's a break for the parents – yay!
DEAL: Save $5 on your subscription! Use this link to subscribe and coupon code FRIENDSROCK.
I am reviewing the Pipsticks Kids Club Classic! Each month subscribers can expect to receive 15 sheets of stickers, a coloring postcard, an activity booklet, a chance to win the monthly prize, 5% savings in the online store, and more!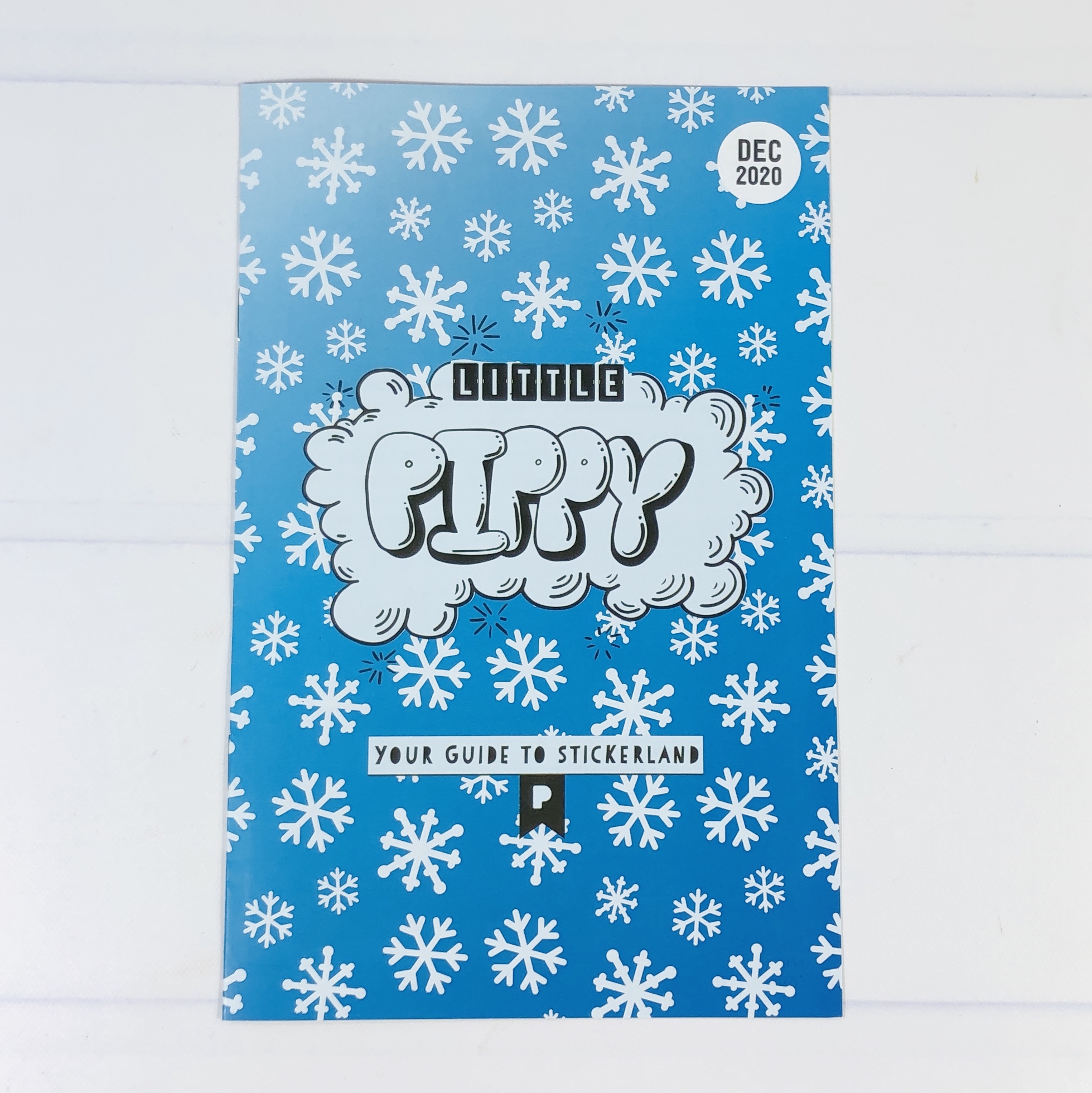 Pipsticks includes an exclusive magazine called Little Pippy.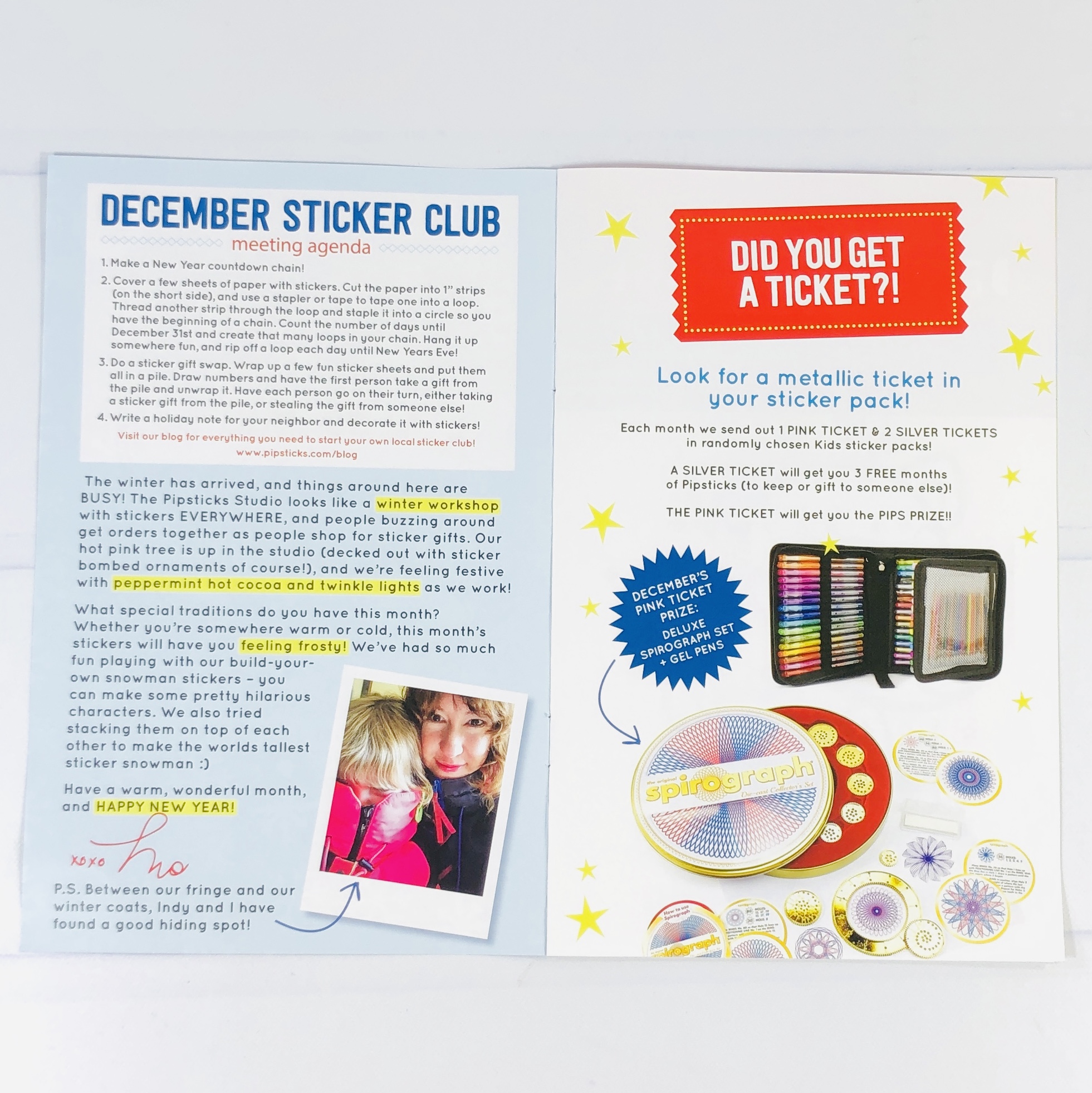 The booklet suggested a sticker club agenda and had a note about the Pipsticks Studio. Did you receive a special metallic ticket? If so, you can redeem it for a prize!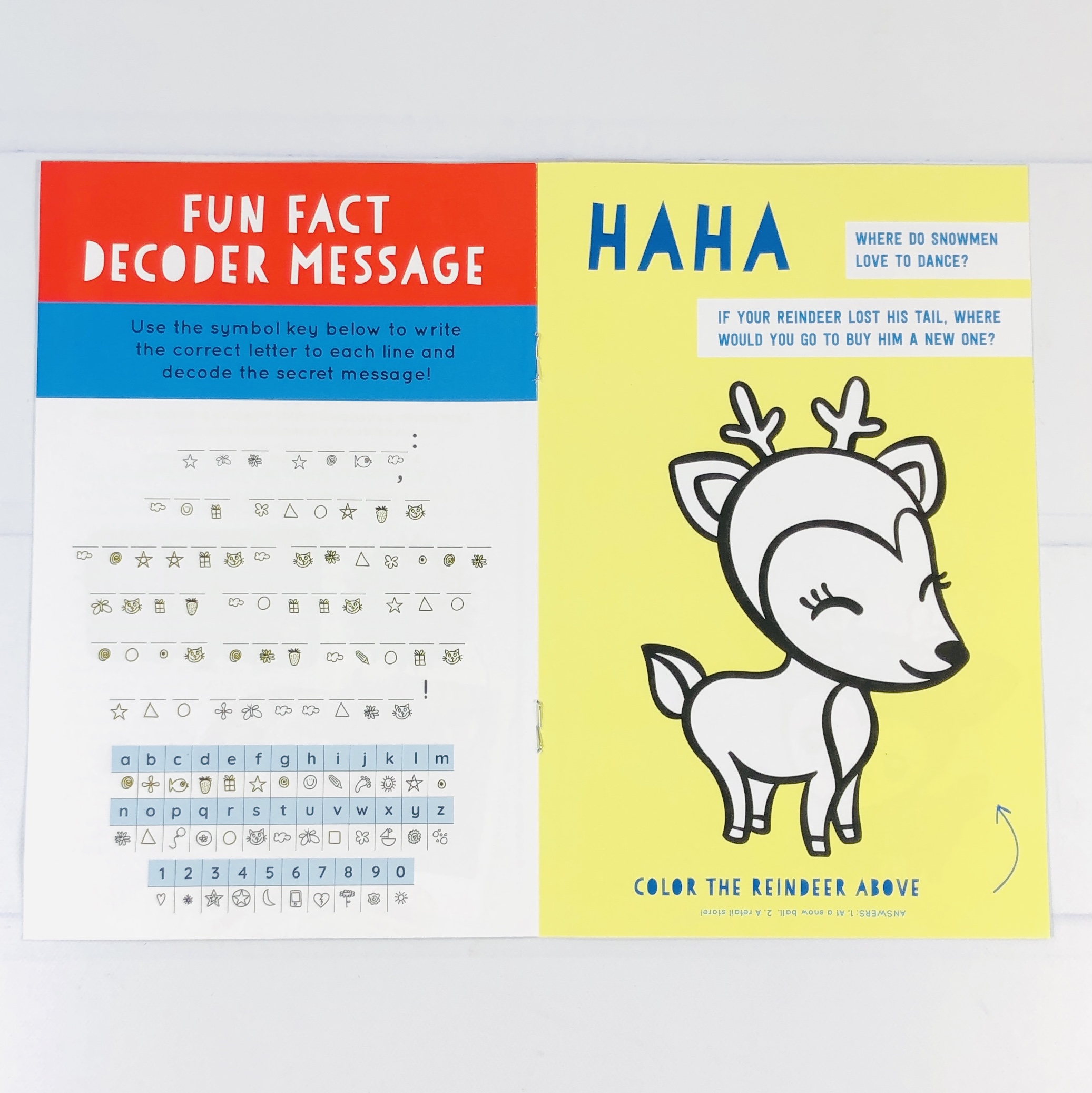 A puzzle and a coloring page were next.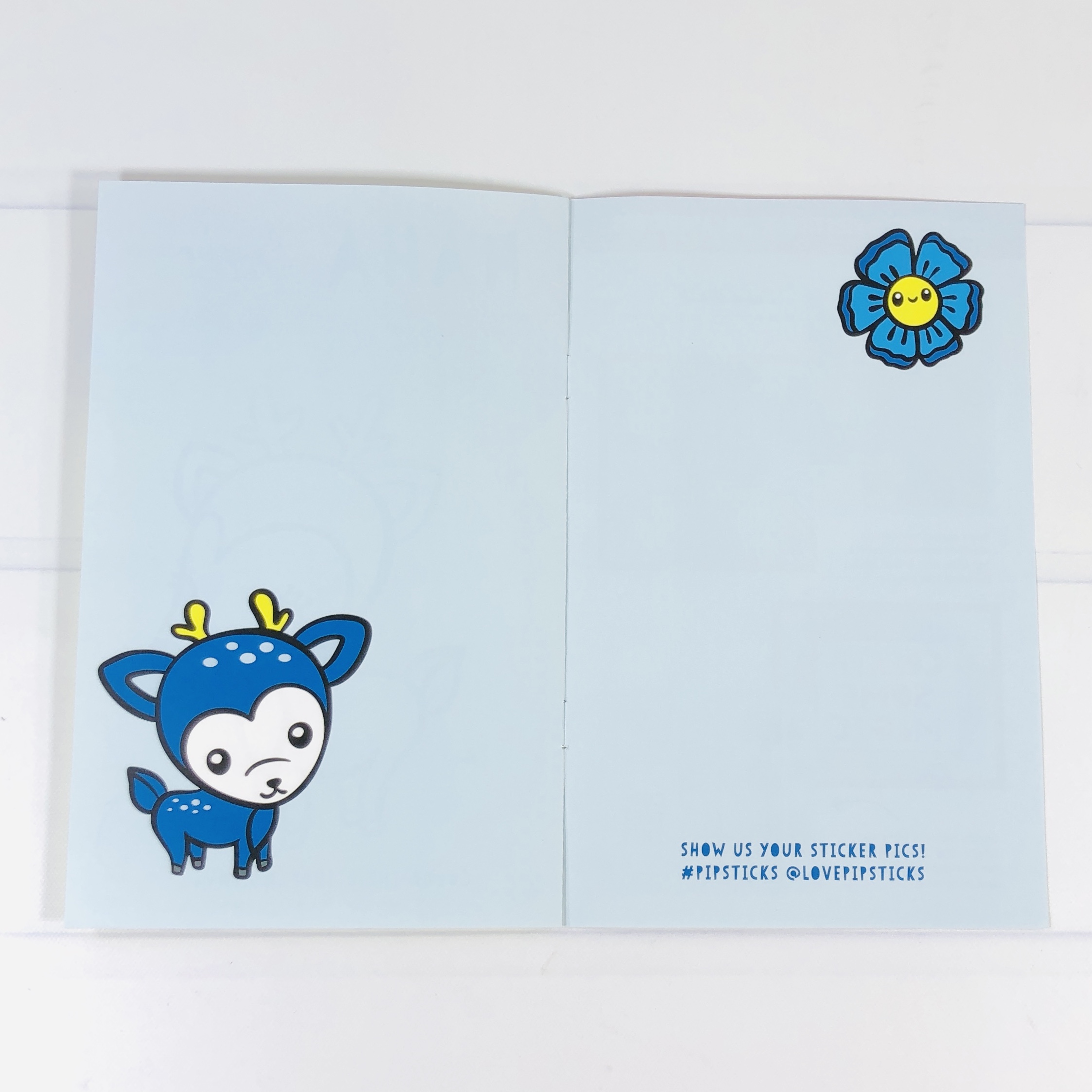 You can decorate this page with your new stickers!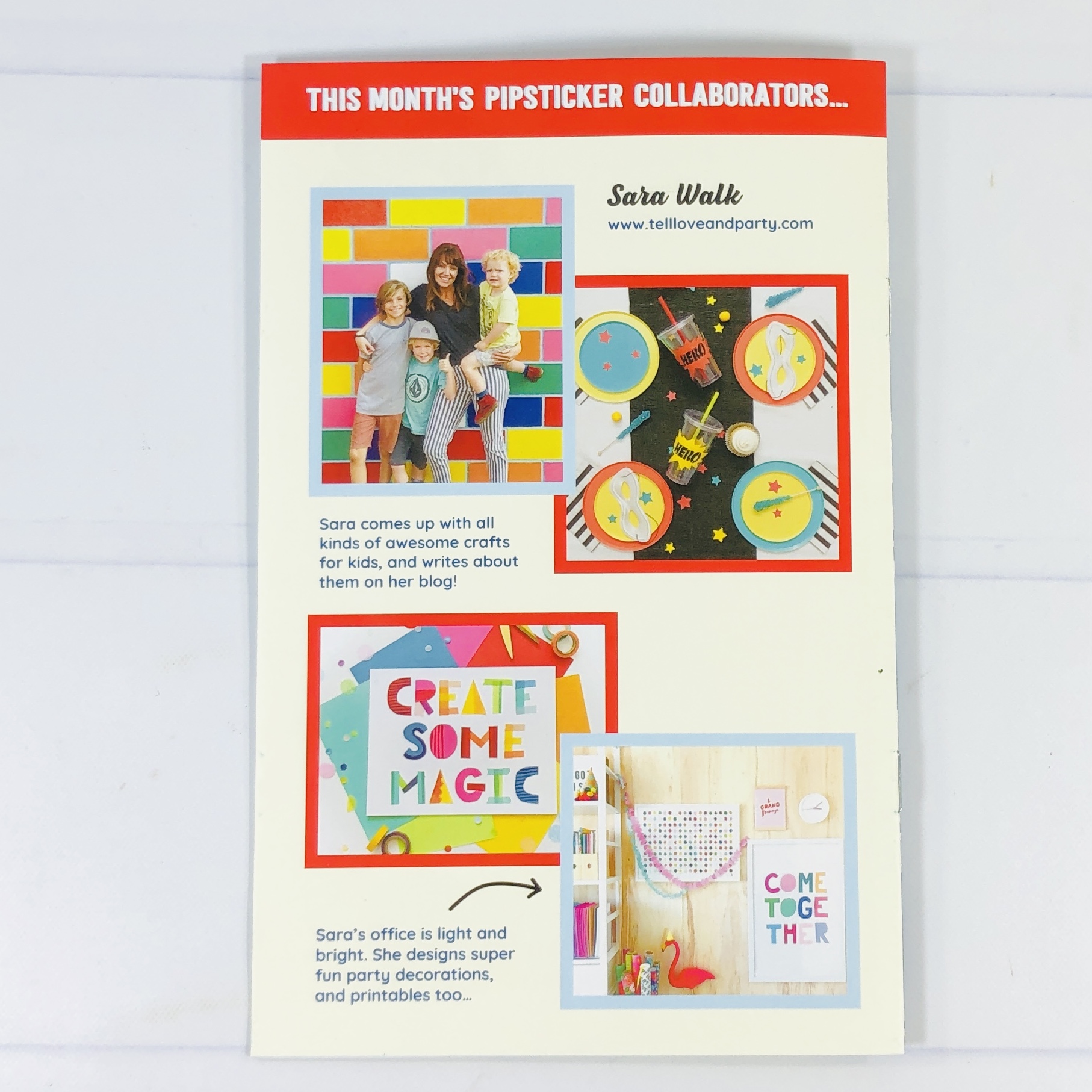 The back page introduced this month's collaborator.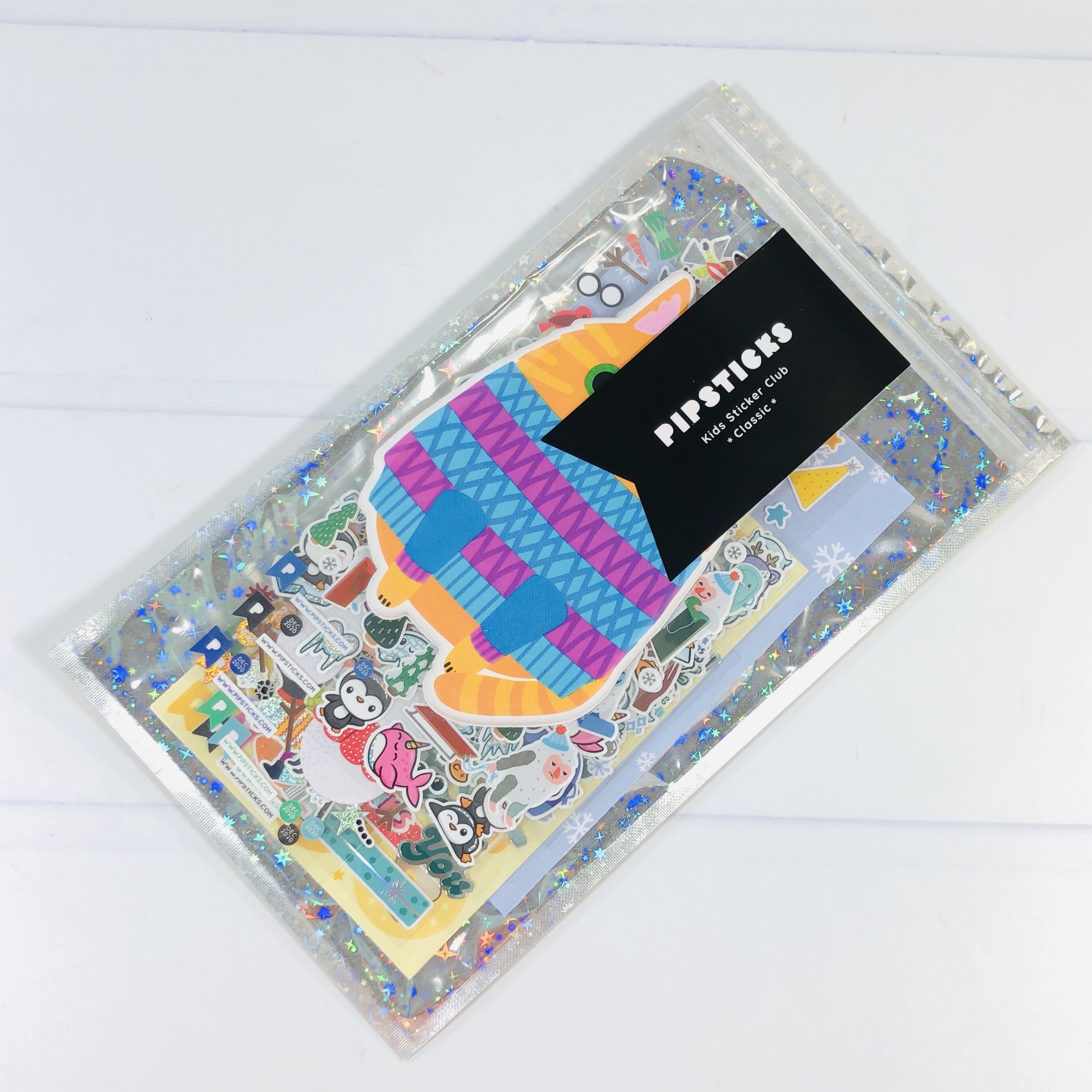 My stickers and goodies were tucked into this fabulous holographic zipper envelope. The back of this envelope is shimmery gold stars!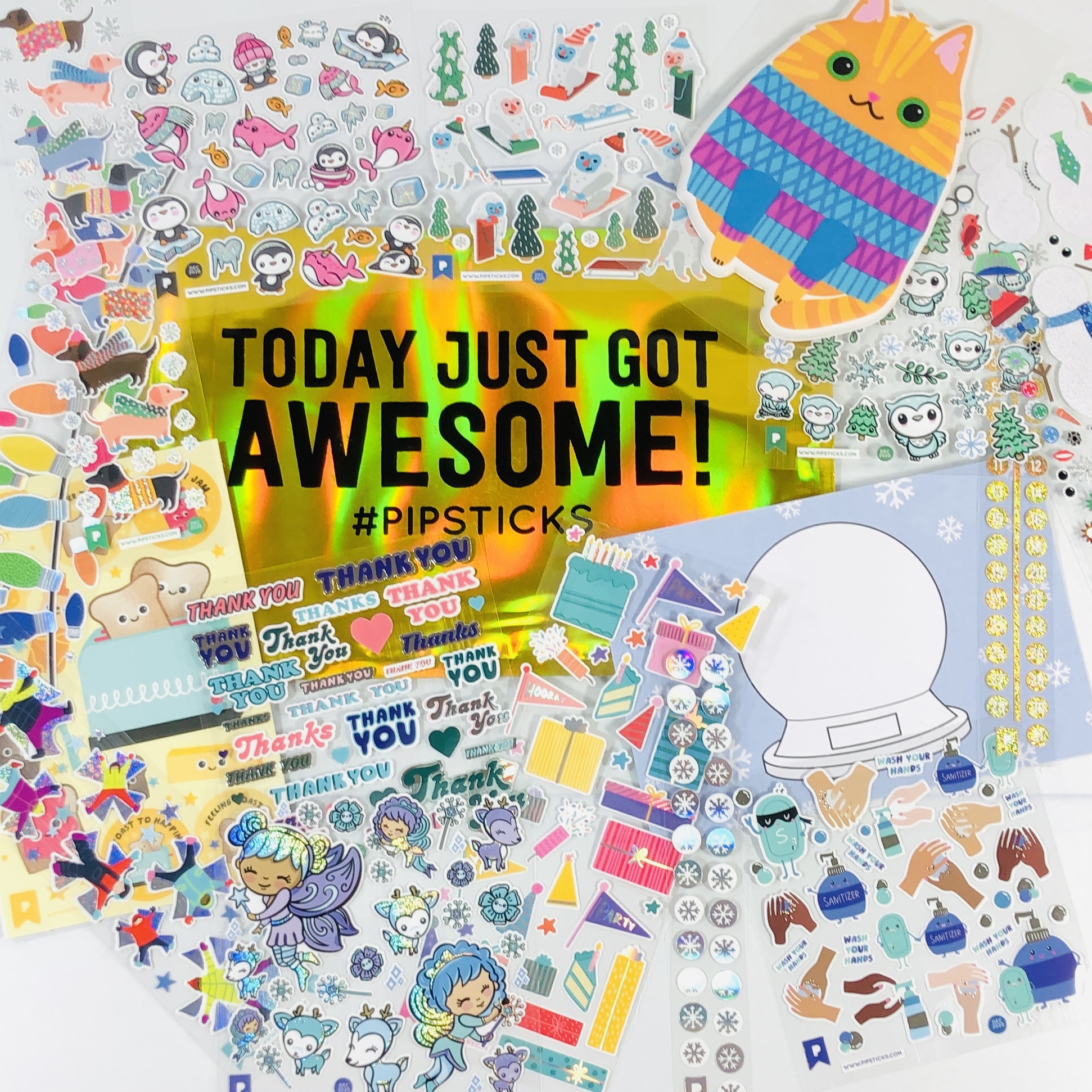 Everything in my box!
NOTE: You should be able to find the items in this month's pack in the Pipsticks online shop around mid month. They usually have previous packs available too.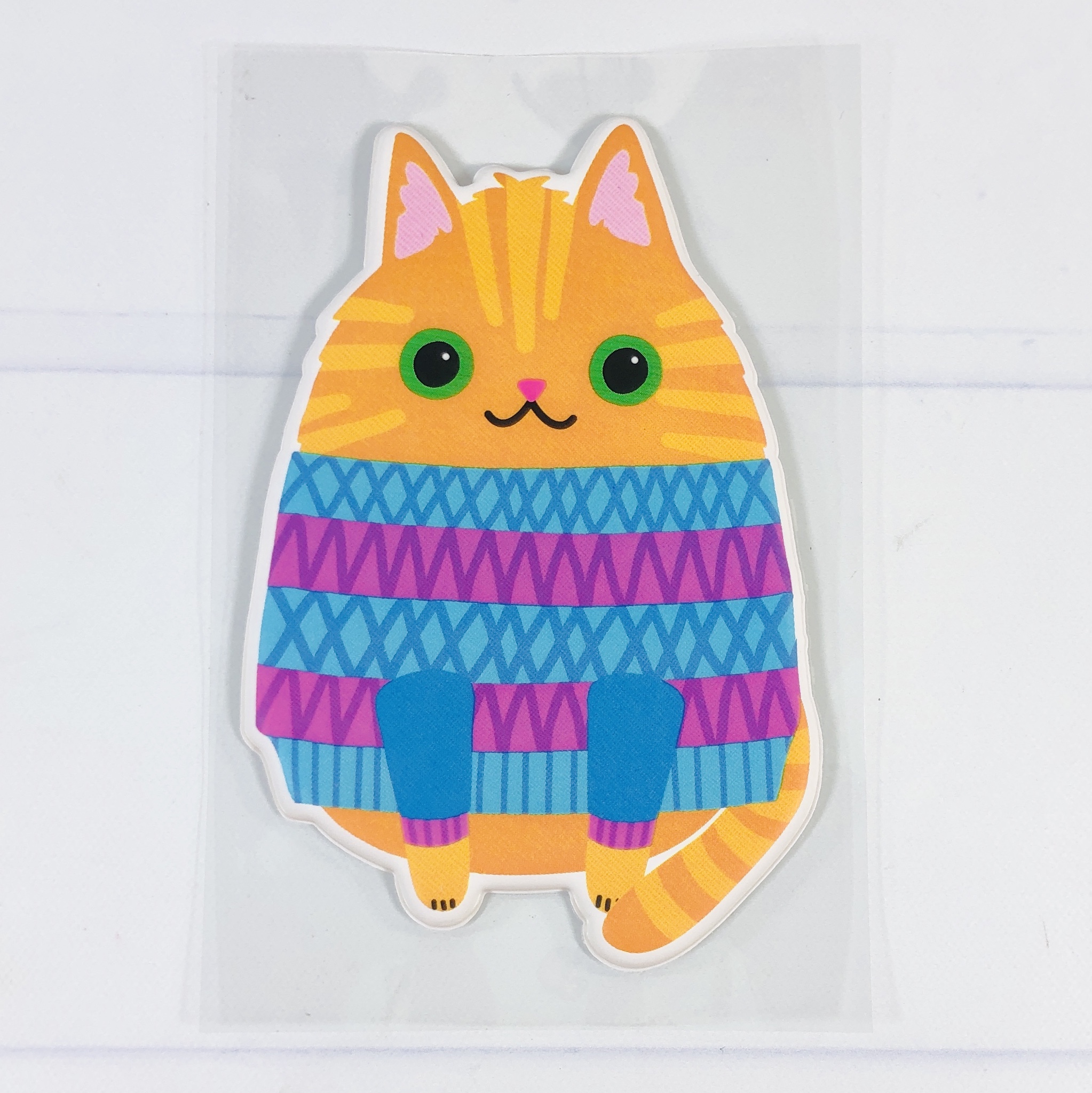 Big Puffy Cozy Cat ($5.95) Check out this cool cat, she's wearing a sweater! She kind of looks like my kitty Sunny.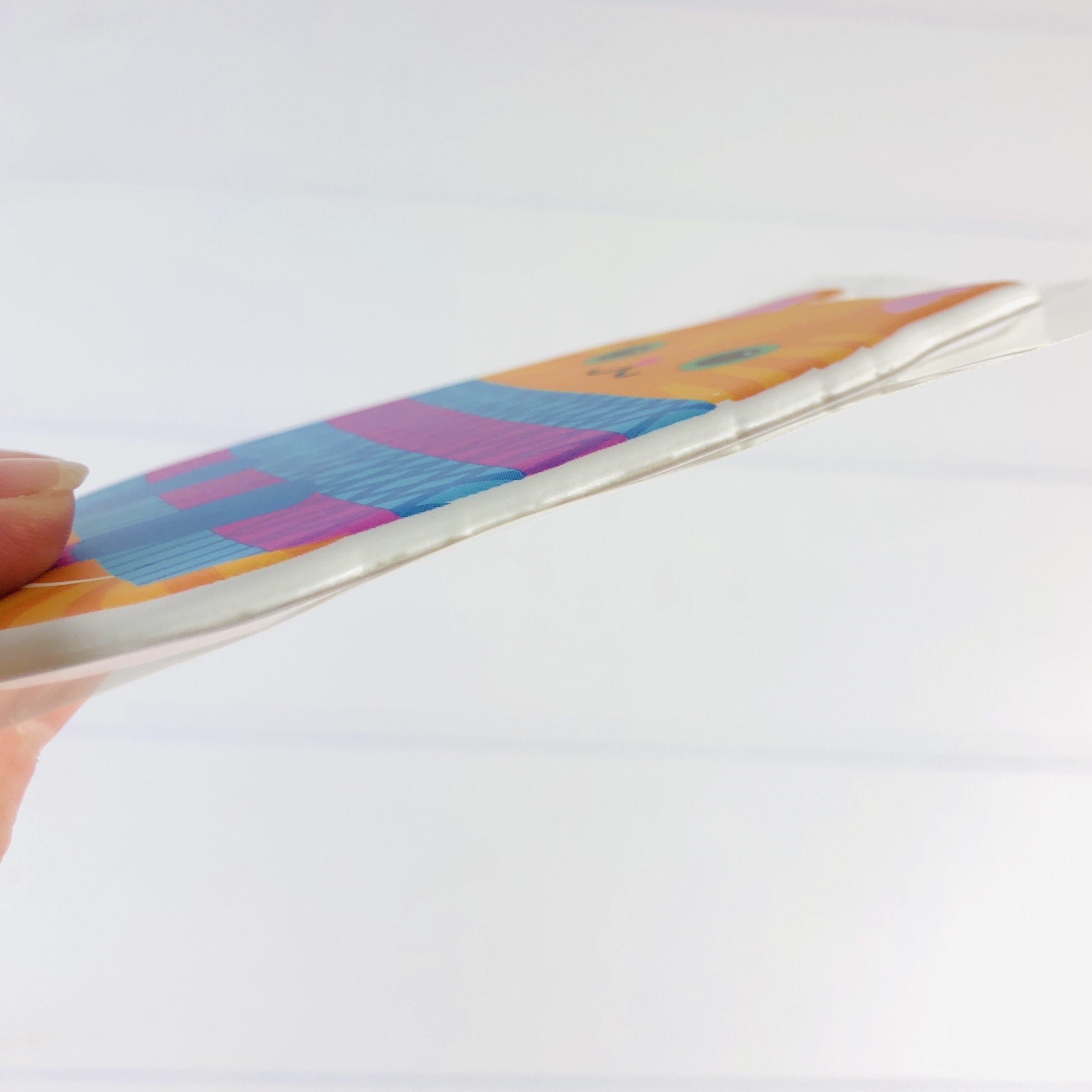 The sticker is about 5.25″ tall and you can see here that it is also very puffy.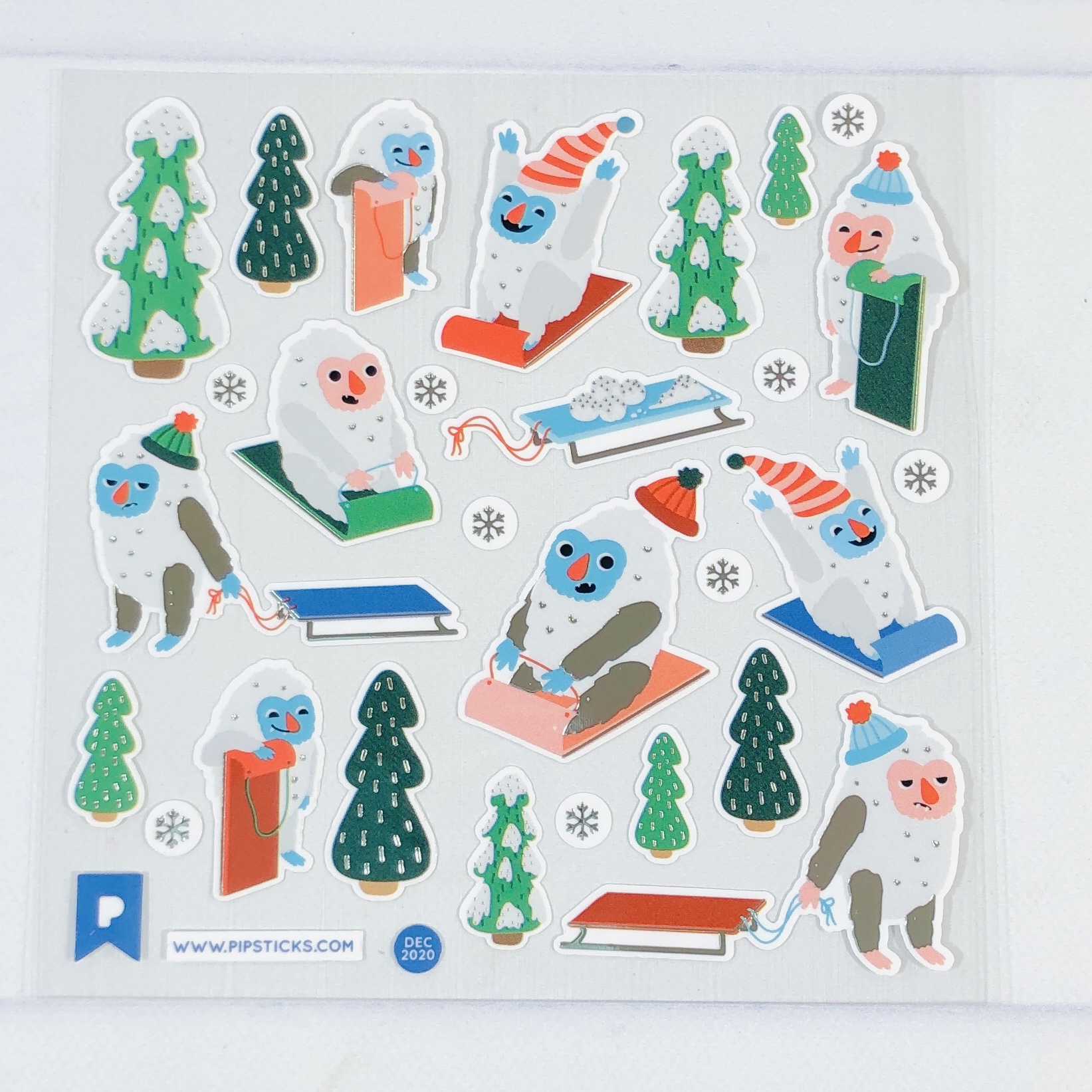 Sledding Yetis ($2.95) has some abominable beings wearing caps and pulling sleds. Looks like fun! PVC with holographic silver foil accents.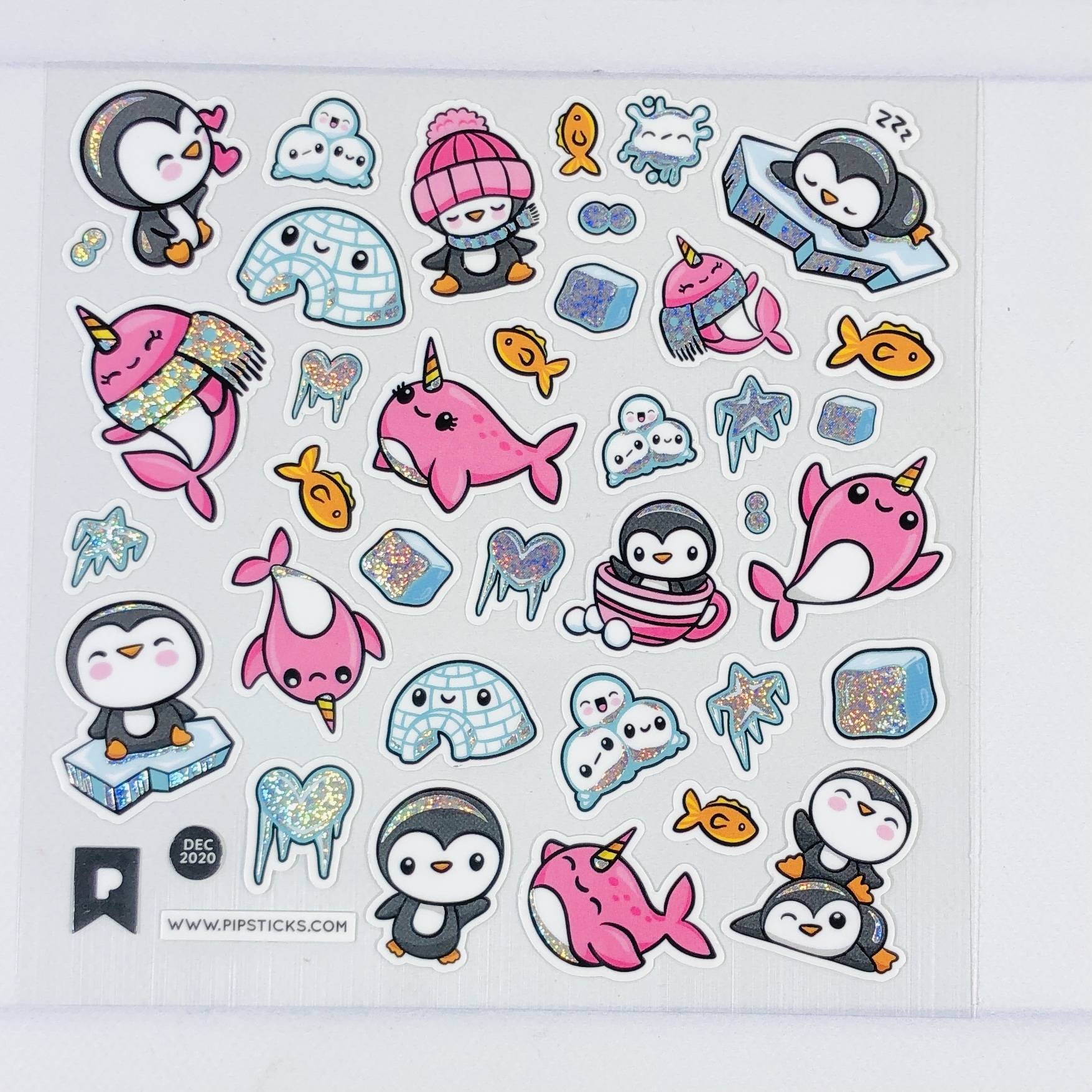 Frosty Friends ($2.95) I love the narwhals' rainbow horns and even the igloo has a cute face. PVC with silver glitter foil accents.
Snow Many Friends ($2.95) I think DIY stickers are such a good idea and here we get to build a snowman however we wish. I live somewhere that doesn't get snow and even when it does, it's not enough to build a snow figure so this is a lot of fun for me personally. PVC with silver foil accents.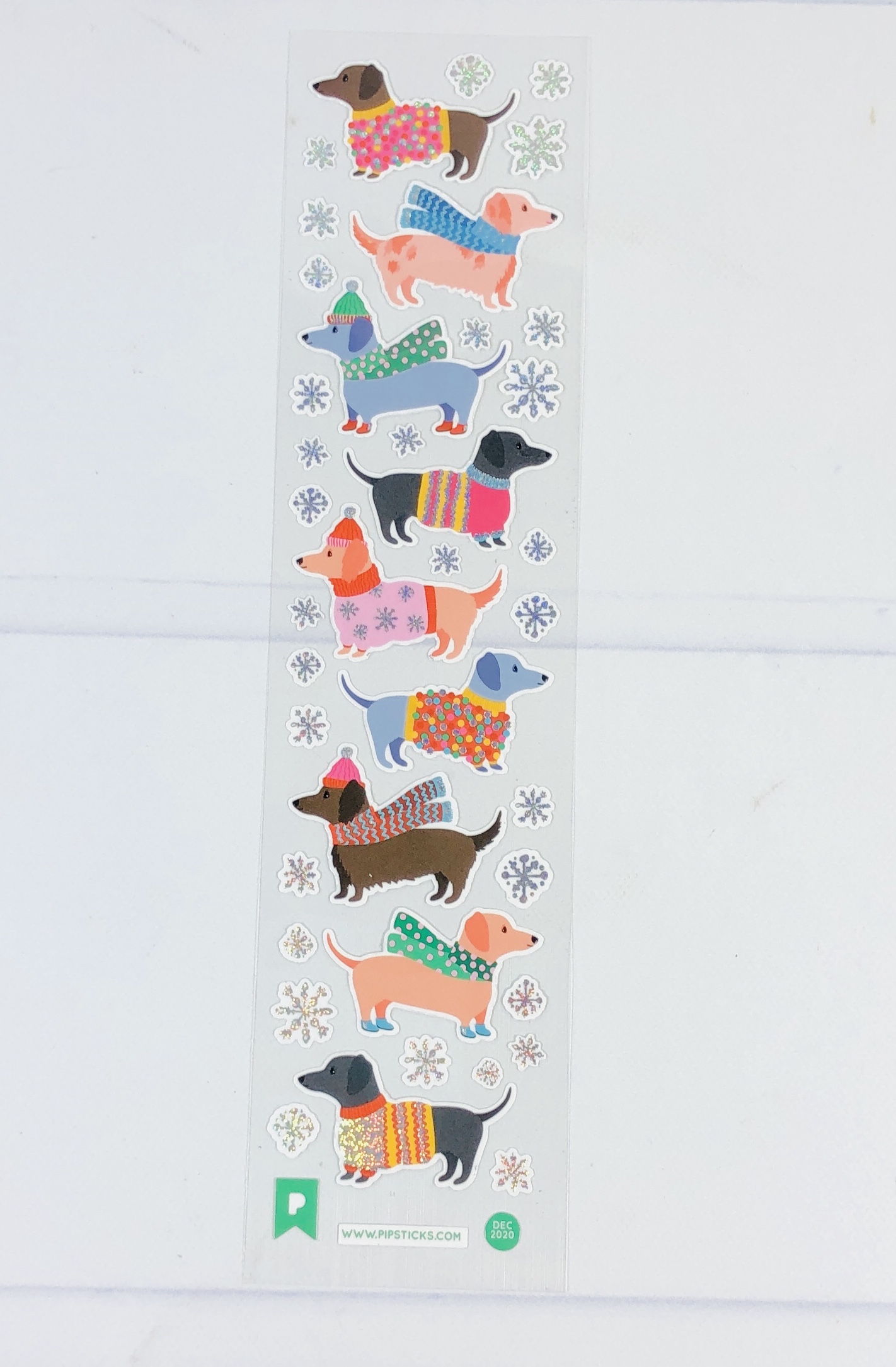 Warm Fuzzies ($2.95) I used to have a sweet little mini dachshund (RIP Oscar) and so this brought back memories of a beloved family pet. He never actually had a sweater but my daughter would dress him up with purses and necklaces and he loved it. PVC with silver glitter foil accents.
Keep It Clean ($2.95) This has been the year of the clean hands and so this sheet reminds us that good hygiene is especially important during cold and flu season and of course a pandemic. PVC with holographic silver foil accents.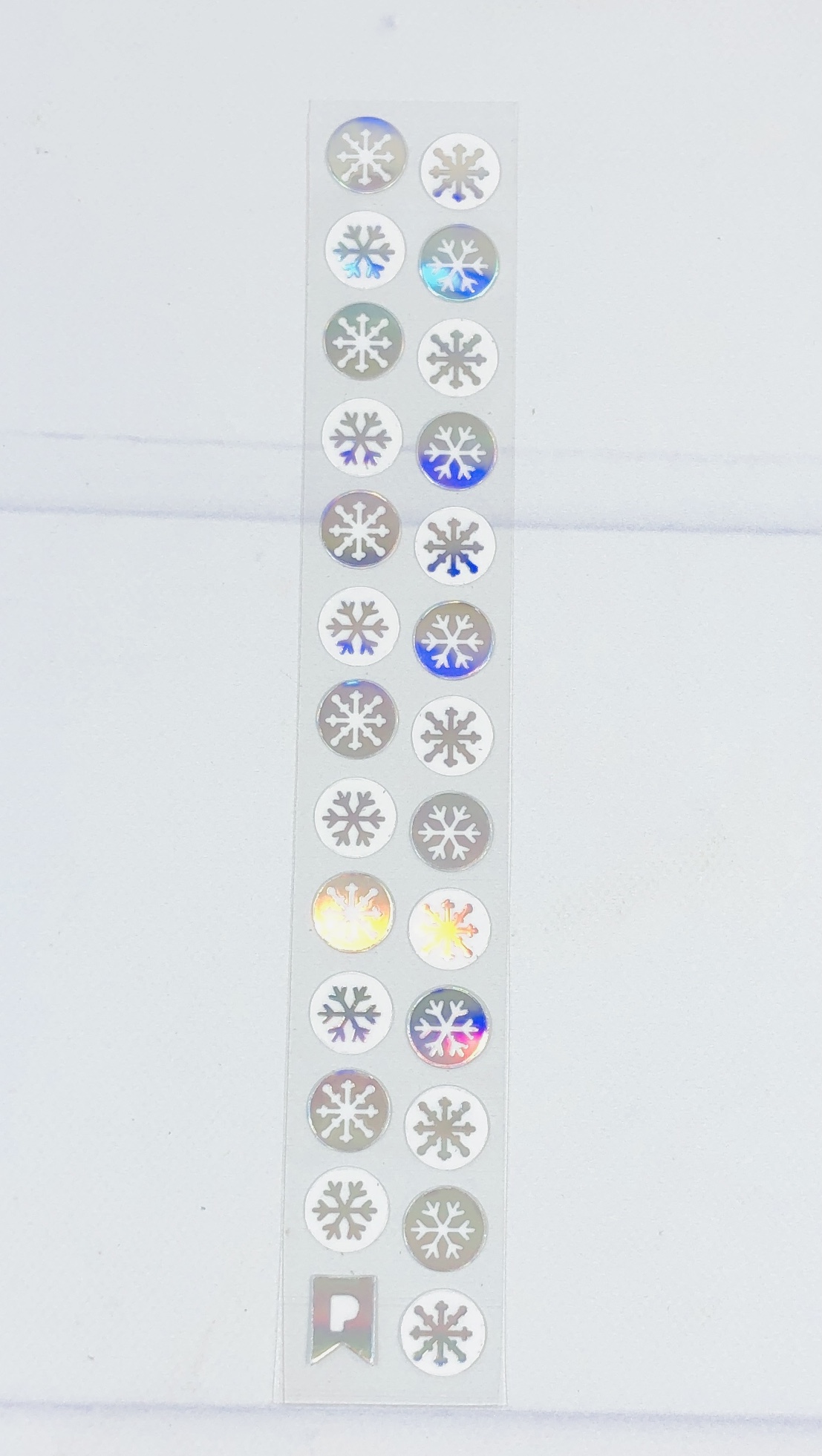 Snowflake Minis ($1.95) I think the name of this sheet is pretty self explanatory. PVC with silver foil accents.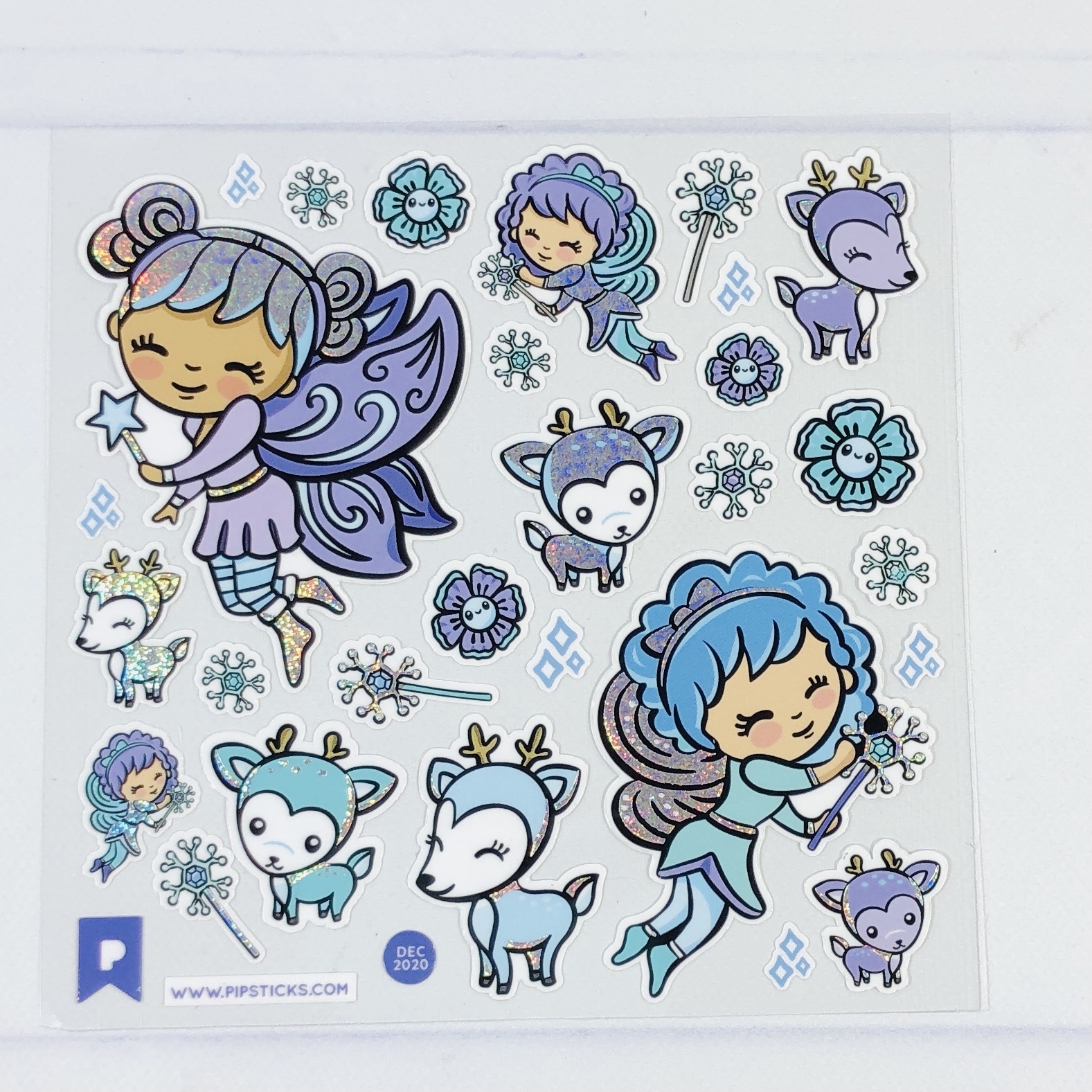 Fairies & Fawns ($2.95) Aww, these fairies are so sweet and they have adorable little deer friends. PVC with silver glitter foil accents.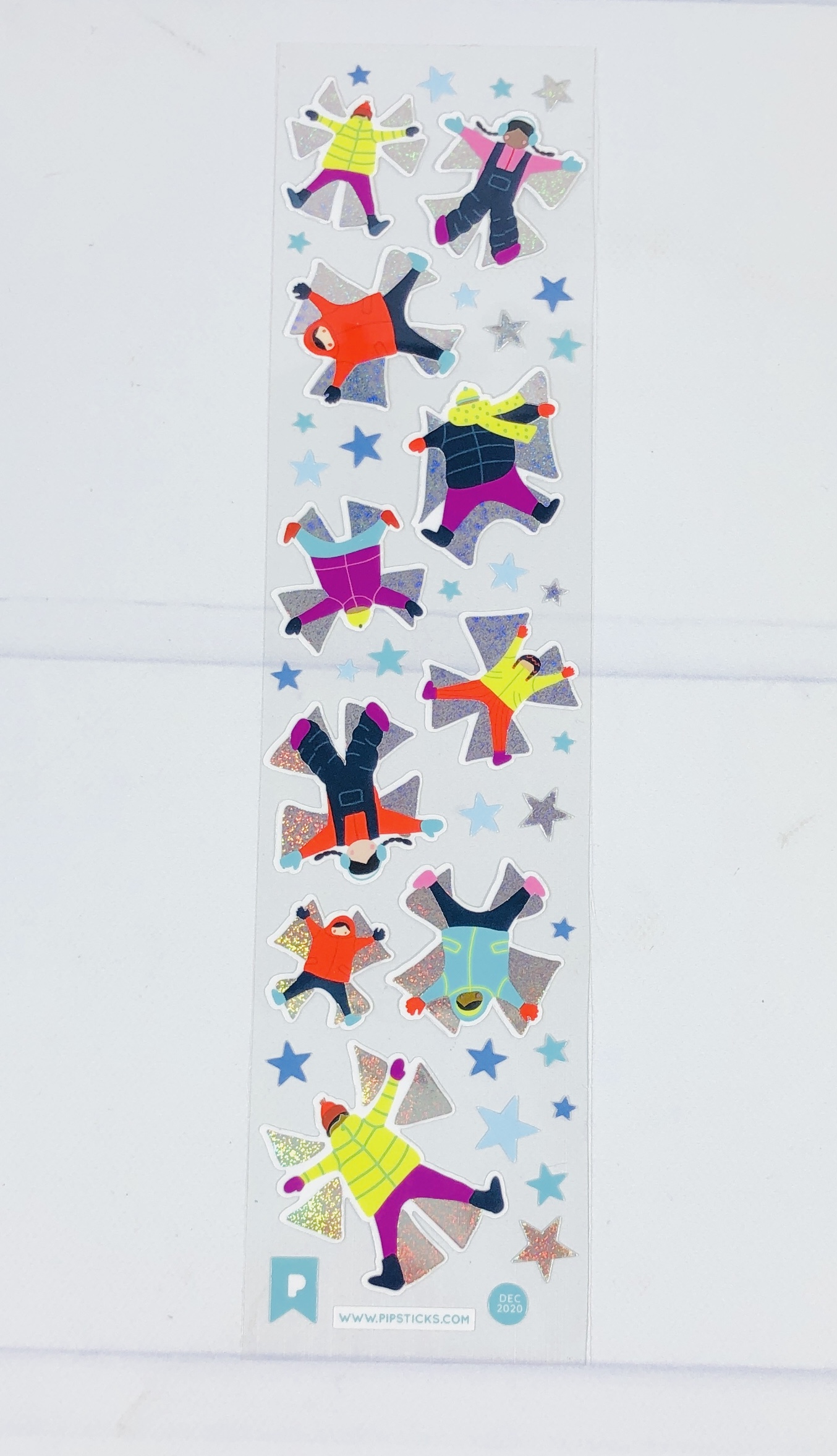 Snow Angels ($2.95) These kids look like they are having fun making snow angels! PVC with silver glitter foil accents.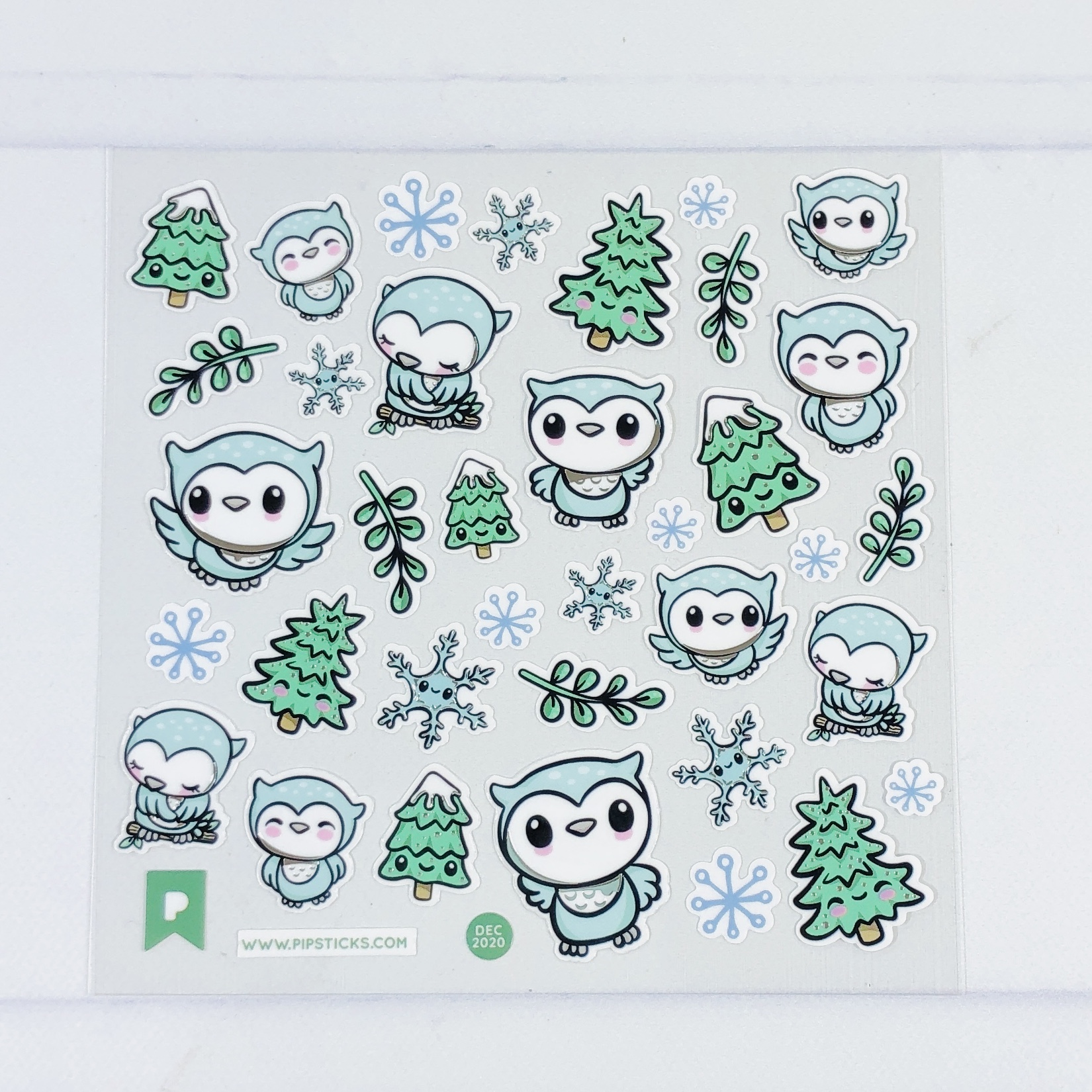 Owl Be At Home ($2.95) Again with the cuteness! I think it's the big ol' eyes, and the snowflakes have those same eyes. PVC with holographic silver foil accents.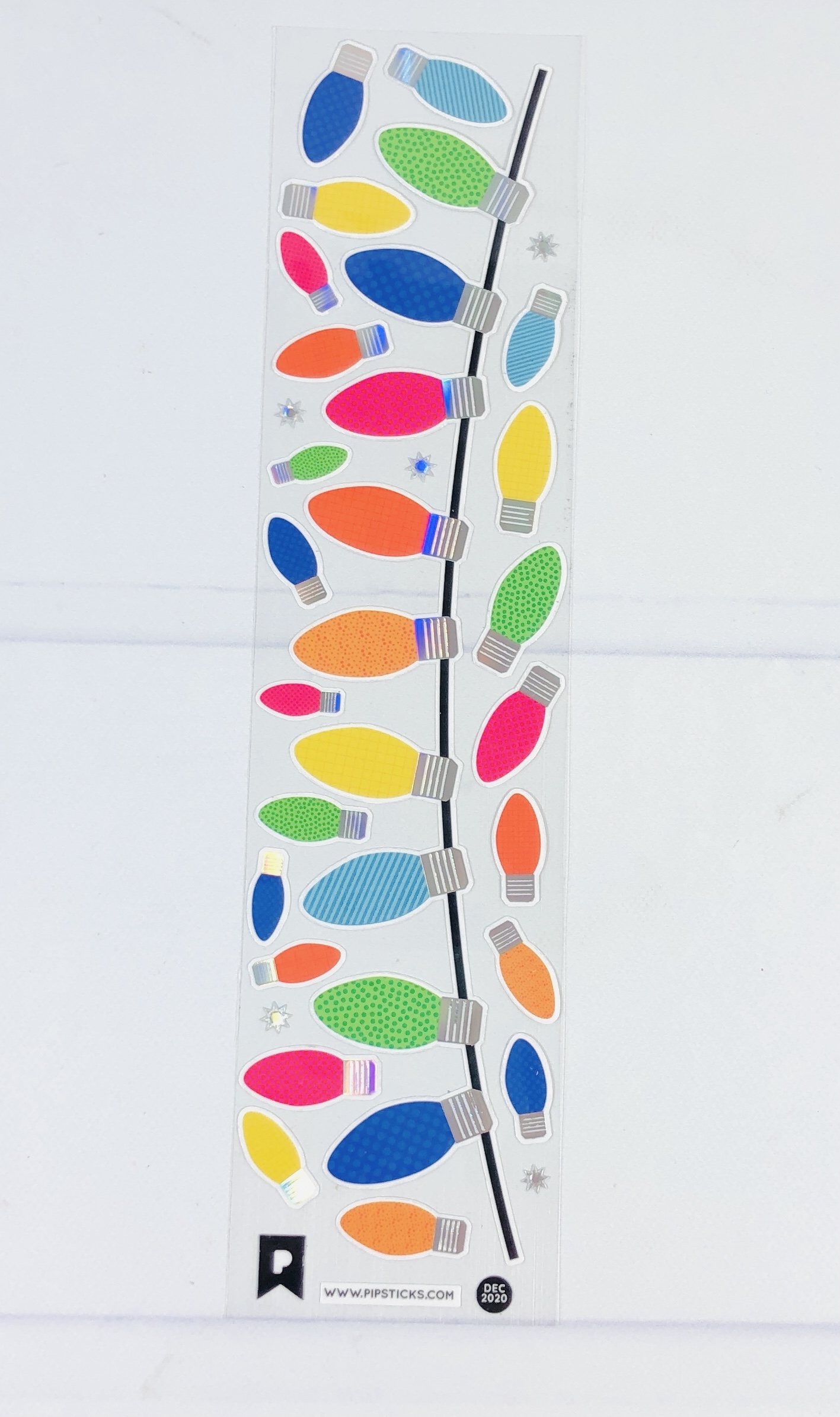 Christmas De-Lights ($2.95) remind me of the lights that were on my Christmas tree when I was a child, but in prettier colors. PVC with silver foil accents.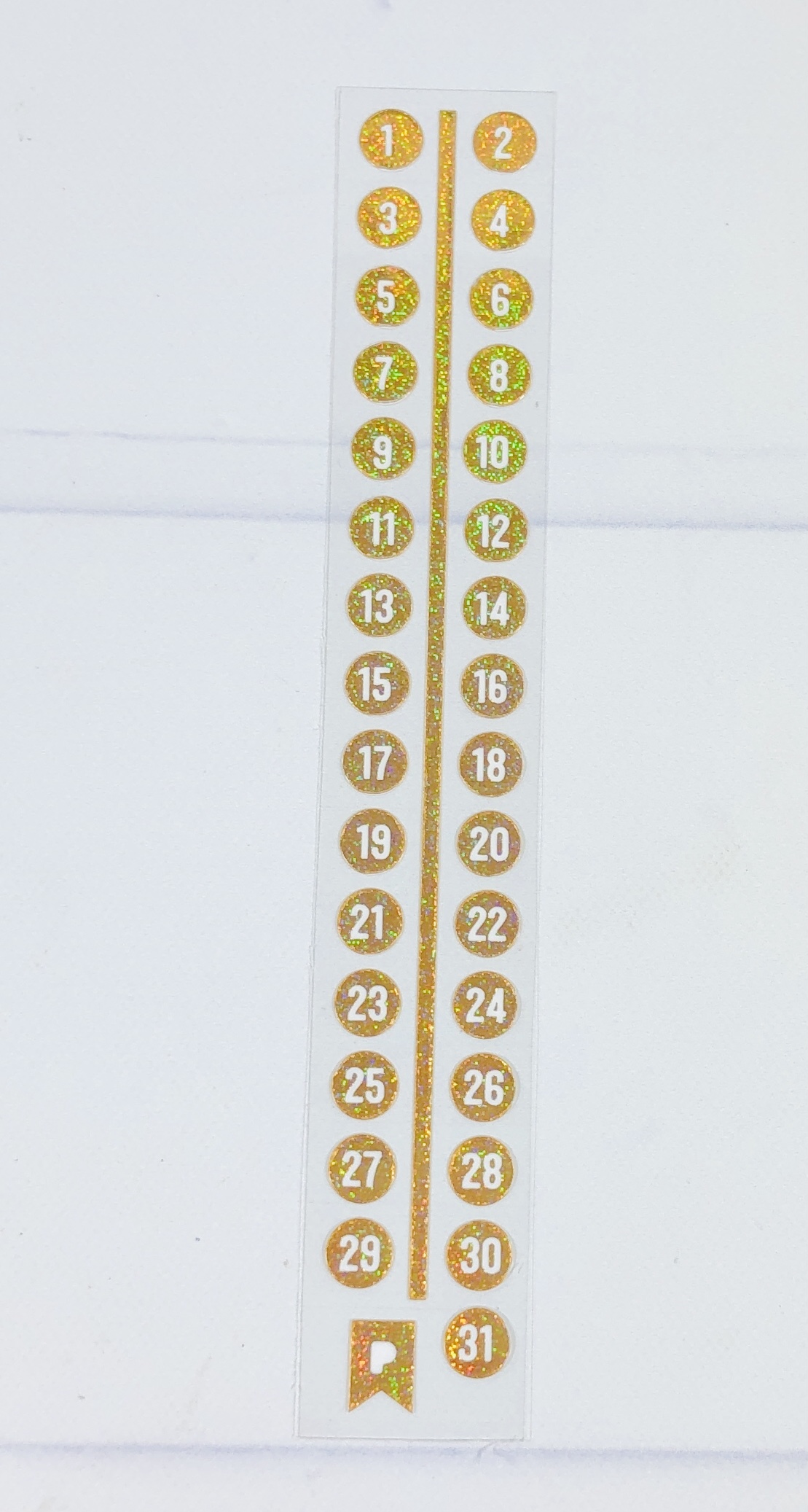 What's Your Number Mini's ($1.95) Decorate a planner with shimmery dates, or use as a countdown with a child. PVC with gold foil accents.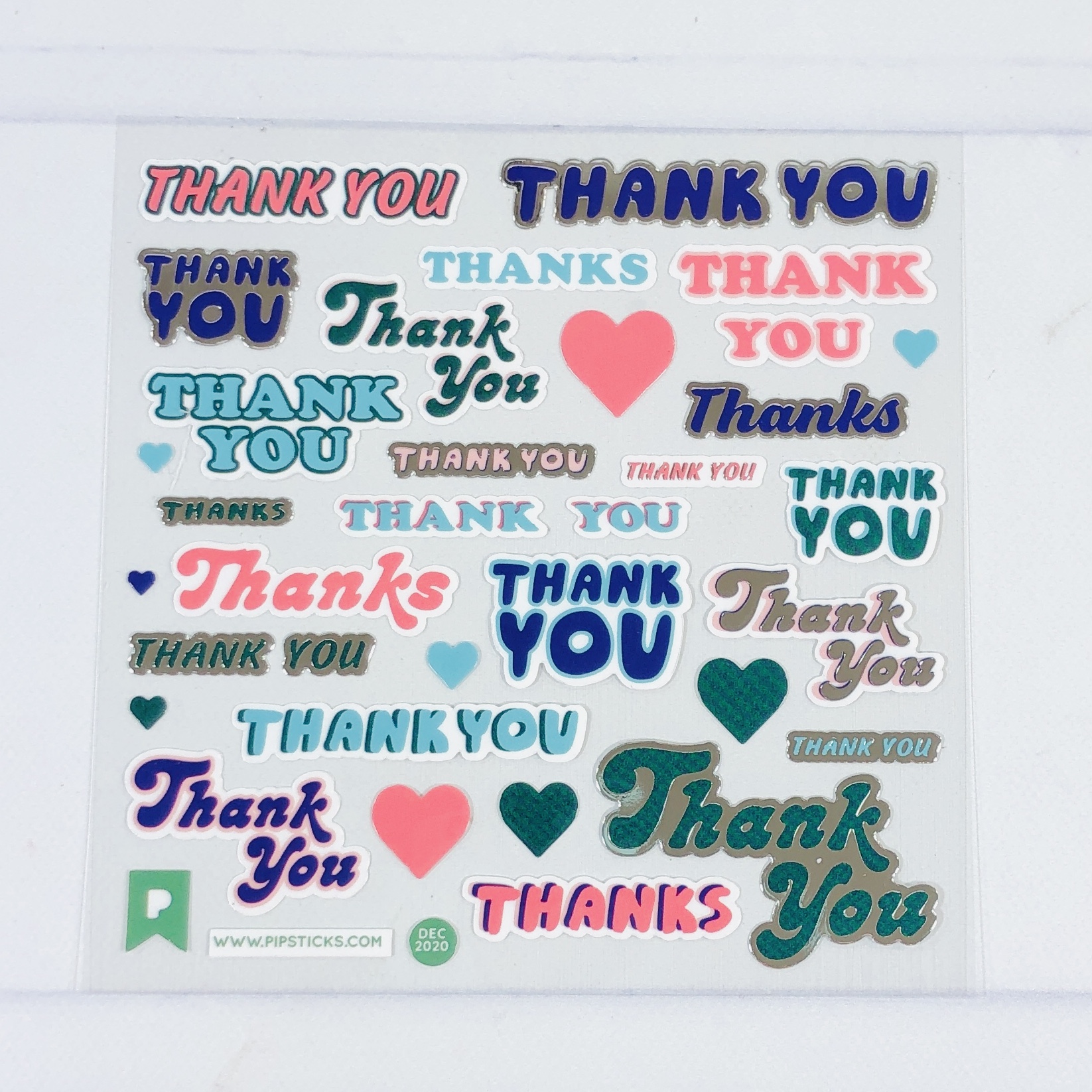 Thank You Stickers ($2.95) come in all kinds of fonts and are perfect for decorating post-holiday cards. PVC with holographic silver foil accents.
Wrap Party by Tell Love and Party ($3.95) is the sheet designed by the collab partner of the month. So colorful! PVC with silver foil accents.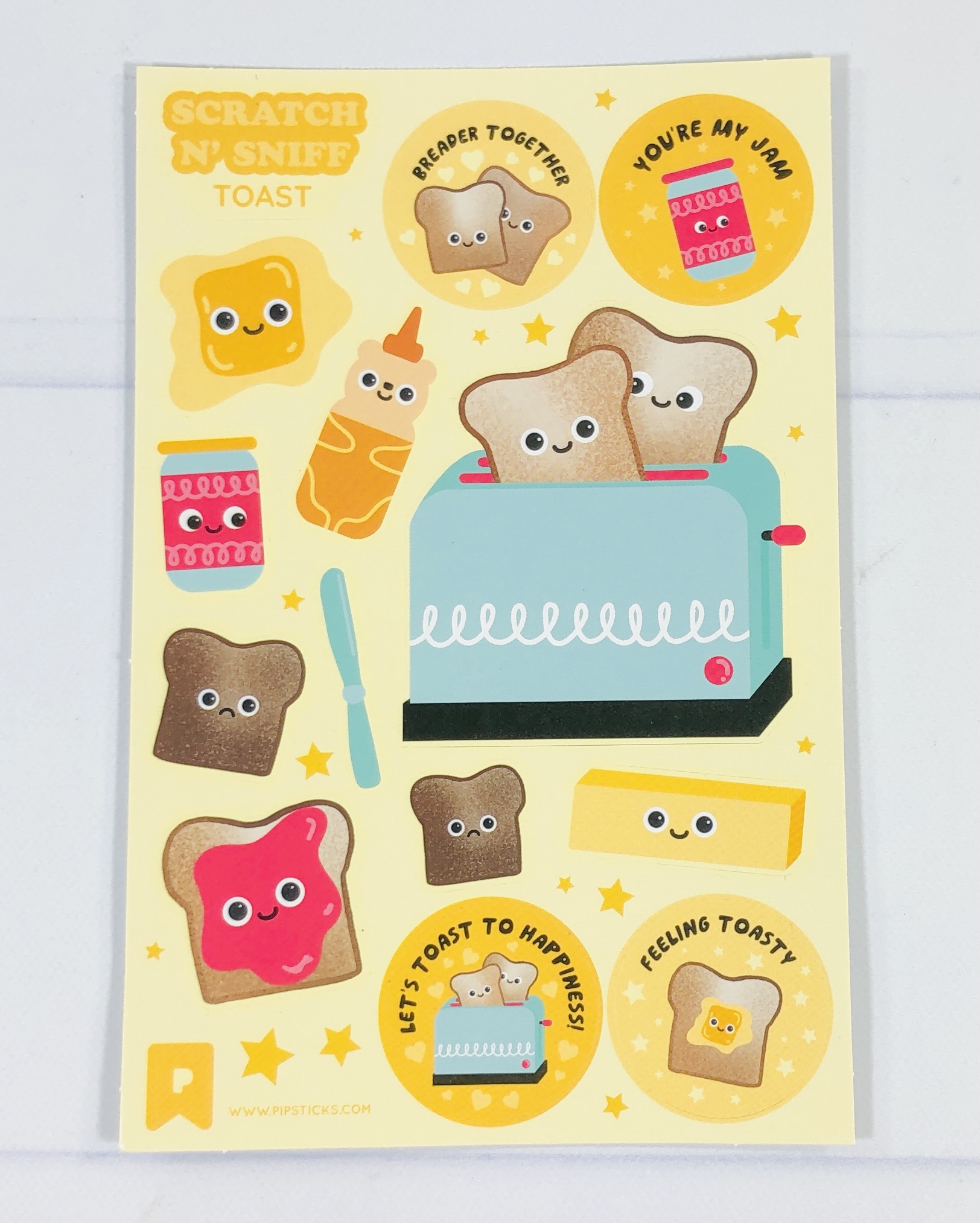 Toast to Happiness Scratch 'n Sniff ($3.95) always remind me of being a kid. I loved scratch and sniff stickers, and this sheet smells like toast and plastic/vinyl.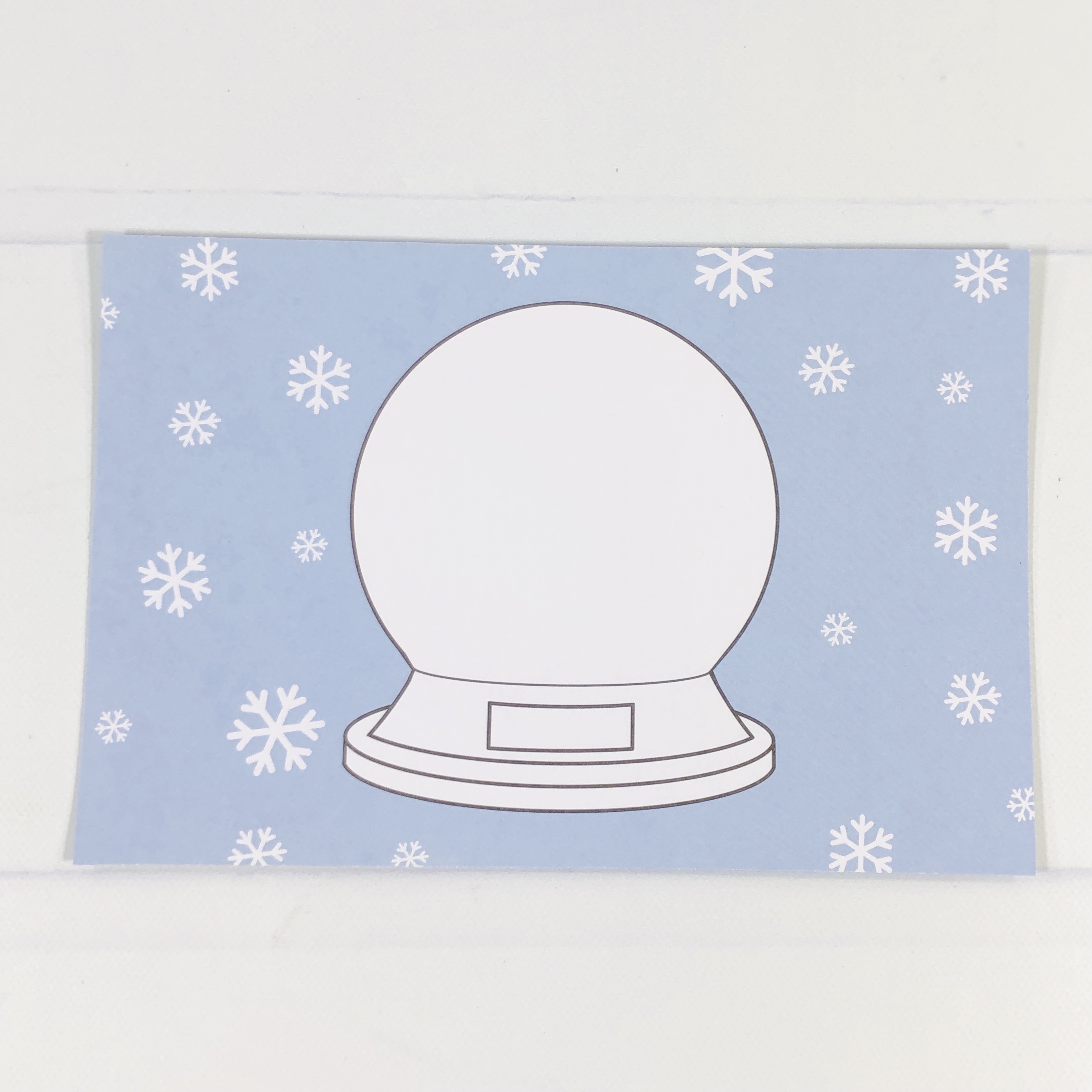 Snow Globe Postcard Usually there is info in the mini magazine about a postcard decorating contest but maybe they skipped it this month. You can decorate this card and send it to a friend or loved one who you might be missing this holiday season.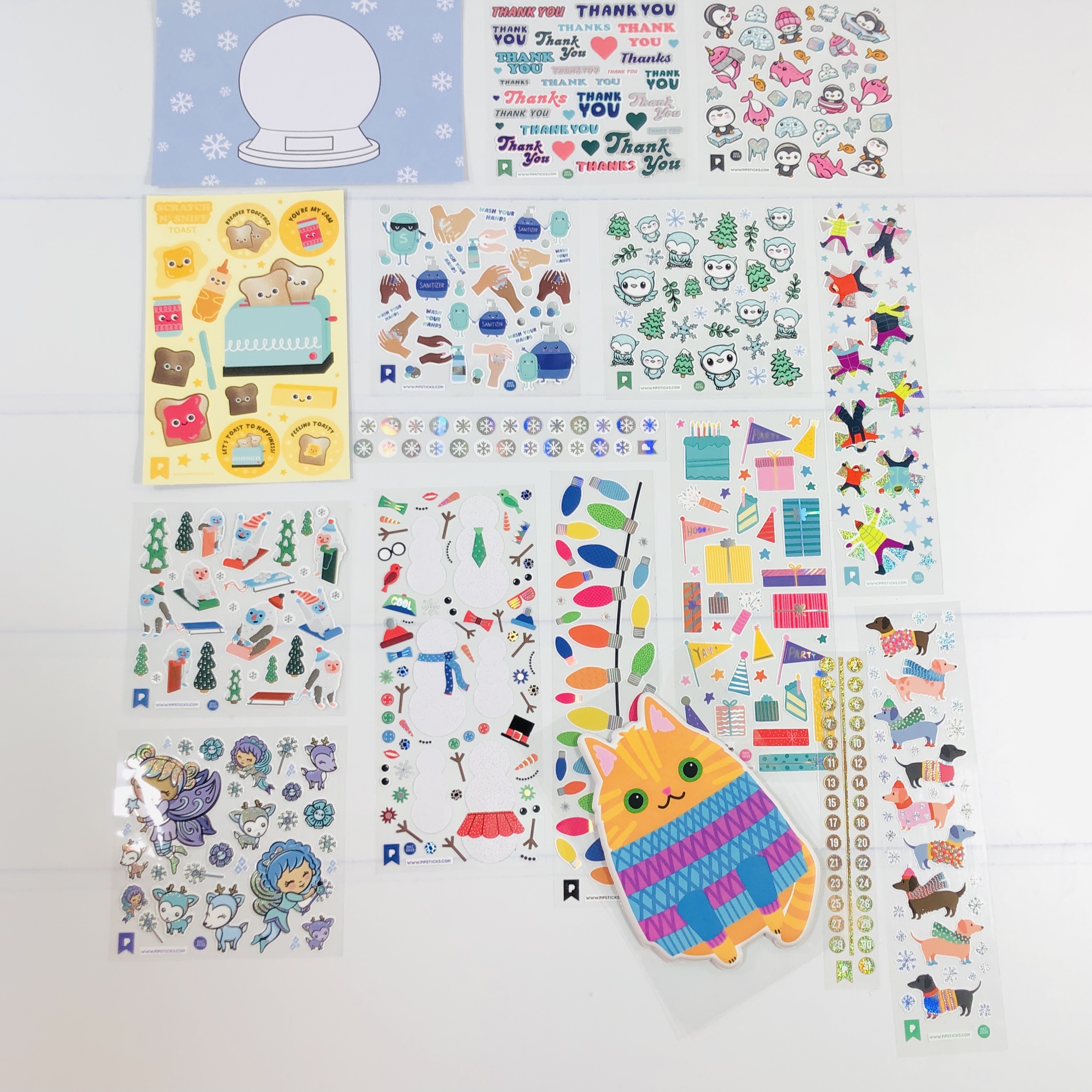 Pipsticks Kids Club Classic was full of beautifully designed stickers that are absolutely adorable. They are colorful and sweet and just plain fun. I prefer to stick these in my planner or use them to decorate envelopes and my daughter uses them too, mostly to decorate her phone case. The DIY snowman sheet was pretty cool and of course the mini dachshunds in sweaters was my favorite sheet of the pack.
Are you getting any of Pipstick's subscriptions?