Petit Vour is a monthly vegan beauty subscription box that sends luxurious, non-toxic, vegan beauty products. Petit Vour has two levels to choose from: the Beauty Box is $18 a month for 4-5 cruelty-free and non-toxic beauty products, mostly deluxe sample sized but with the occasional full-sized item; the Plus Beauty Box is $25 a month for 5-7 products. Each box will have a value of $50+ ($100+ for the Plus). Petit Vour has around 30 ingredients that they pledge NOT to put in boxes and of course, each item must be vegan and cruelty-free. You can find that list of banned ingredients here.
The Petit Vour Beauty Box is made for the beauty devotee whose lifestyle leans toward compassion.
Each month we'll share the best in plant-based beauty, culled from beauty's kindest. Inside you'll find generously-sized products (personalized to your beauty profile) for you to apply, blend, buff, lather, soak, and spray.
DEAL: Save 25% on your first box with coupon code FIRSTBOX!
I am reviewing the original Beauty Box!
The items were packed in shredded paper squiggles.
Petit Vour sent an info card. I like the design and color, so seasonal!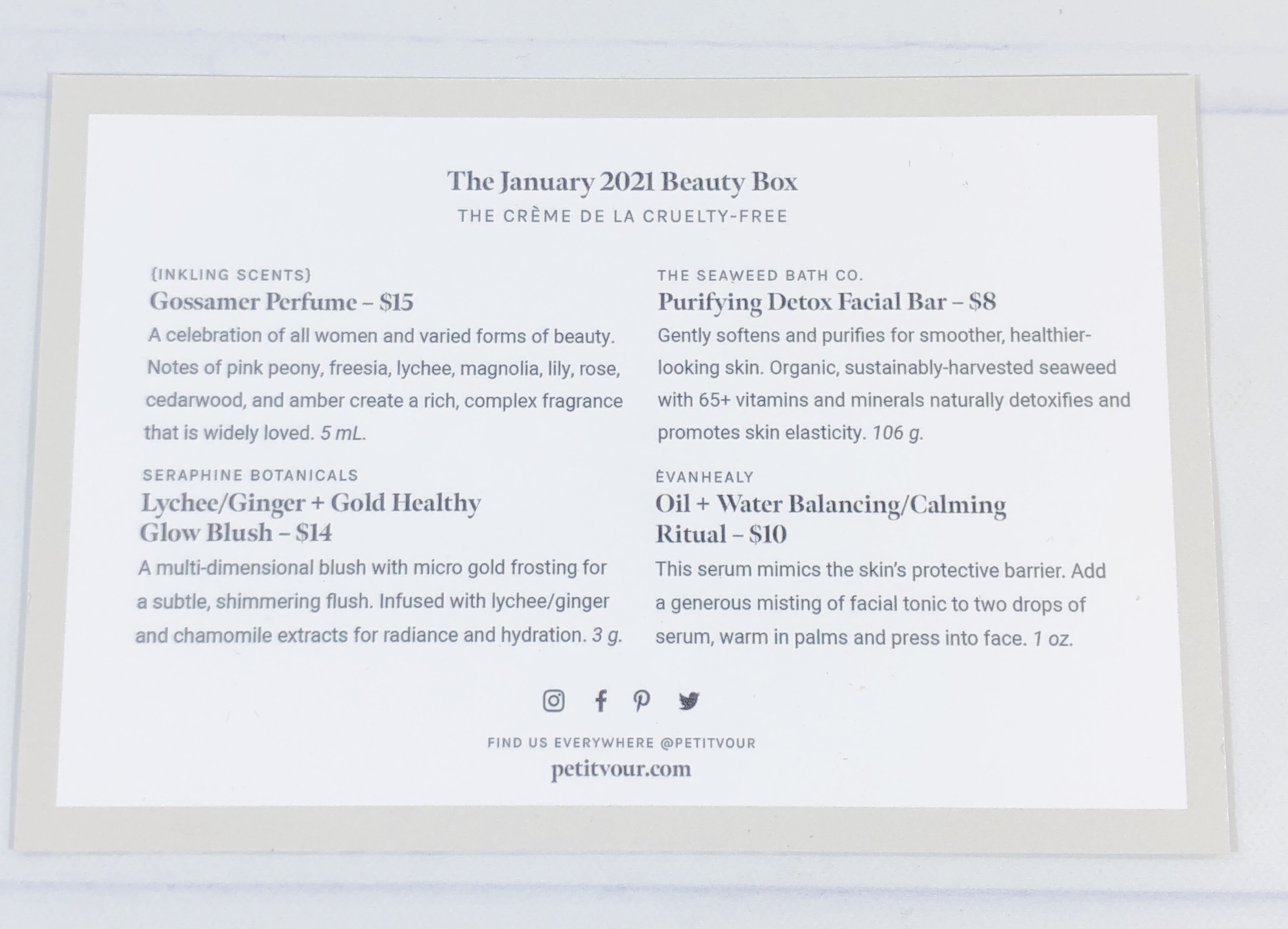 The back of the card listed each item, some info about the item, and the value.
Some of the items came in their original packaging.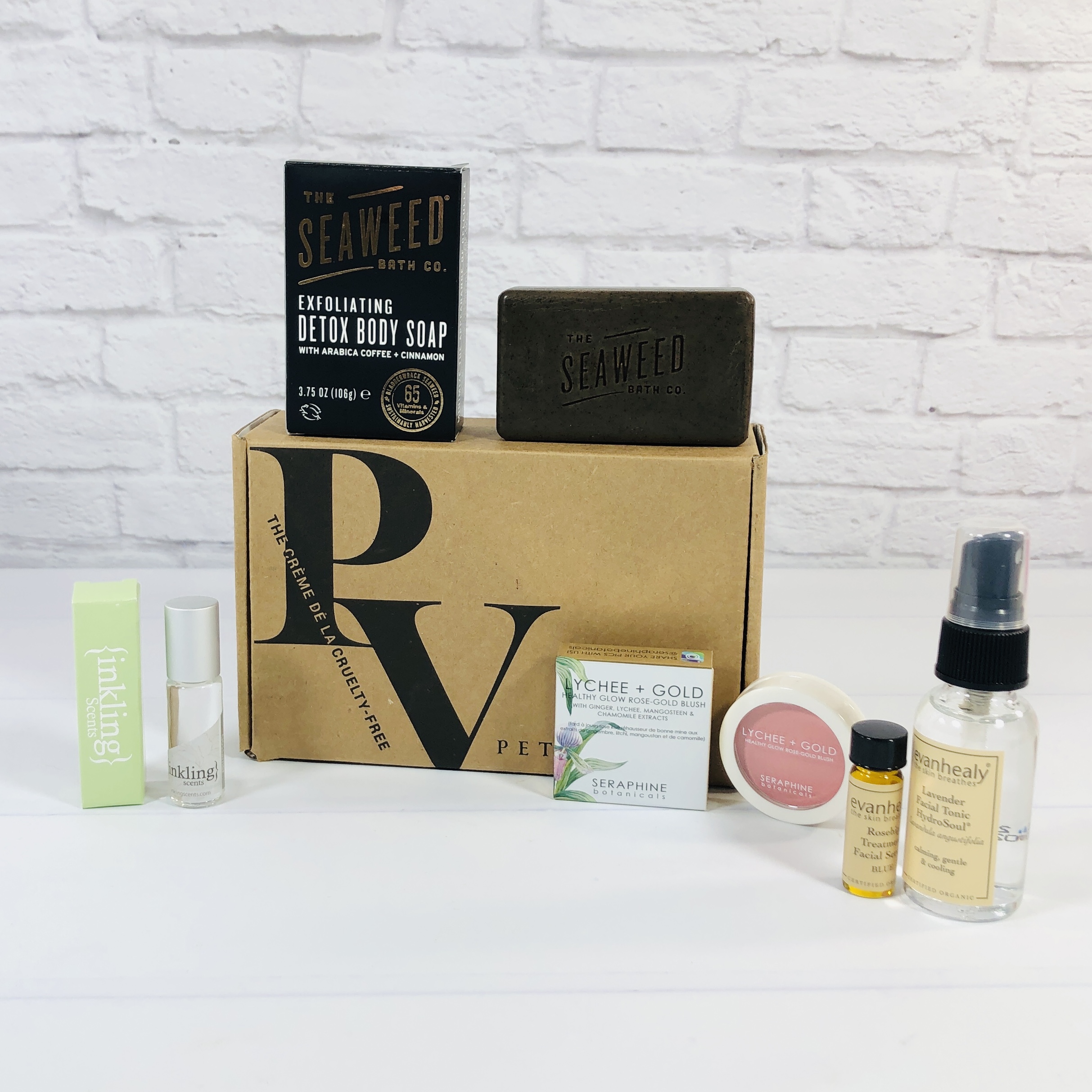 Everything in my box!
Evanhealy Oil + Water Balancing/Calming Ritual ($9.95) Evanhealy is my most favorite natural beauty brand so I was over the moon when I saw this in my box!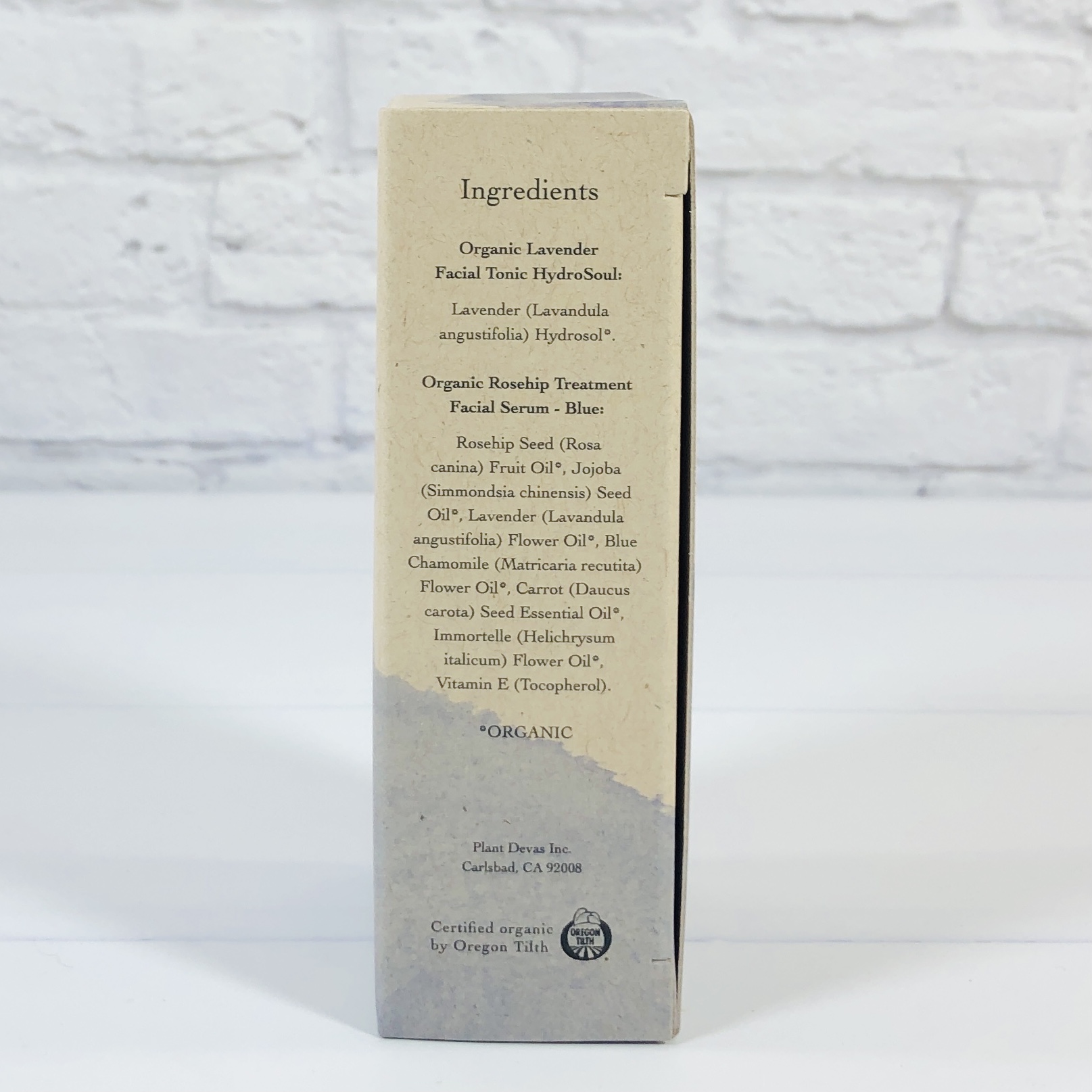 There are two items in this box and the ingredients for both are listed here.
The two products work together to restore the skin's barrier and to reduce irritation and redness. I have the entire calming Blue skin care line in my collection.
The idea is that the oil and water combo mimics the skin's oil and sweat duo to help protect skin and maintain its healing ability.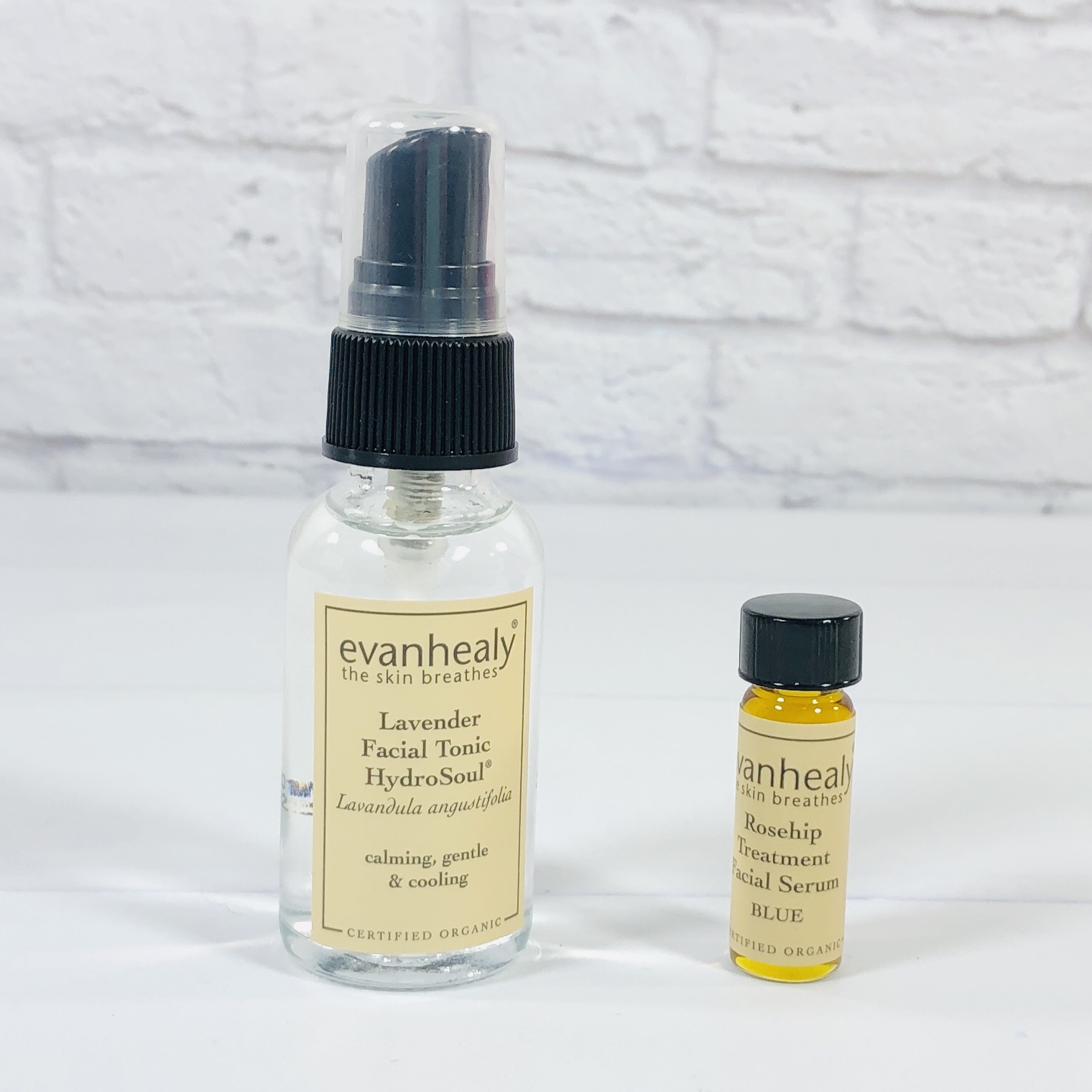 Place 1-3 drops of the serum in the palm of your hand and then spritz the HydroSoul about 3-5 times over top. Gently mix them together before patting and massaging over the face. Take a deep breath because this stuff smells so wonderful. You can spray the HydroSoul anytime of day as a mist and it smells sweet and floral, like honey.
The Seaweed Bath Co Purifying Detox Facial Bar ($7.99) According to the box this is meant for all skin types and although it is intended for the face it can be used on the body too.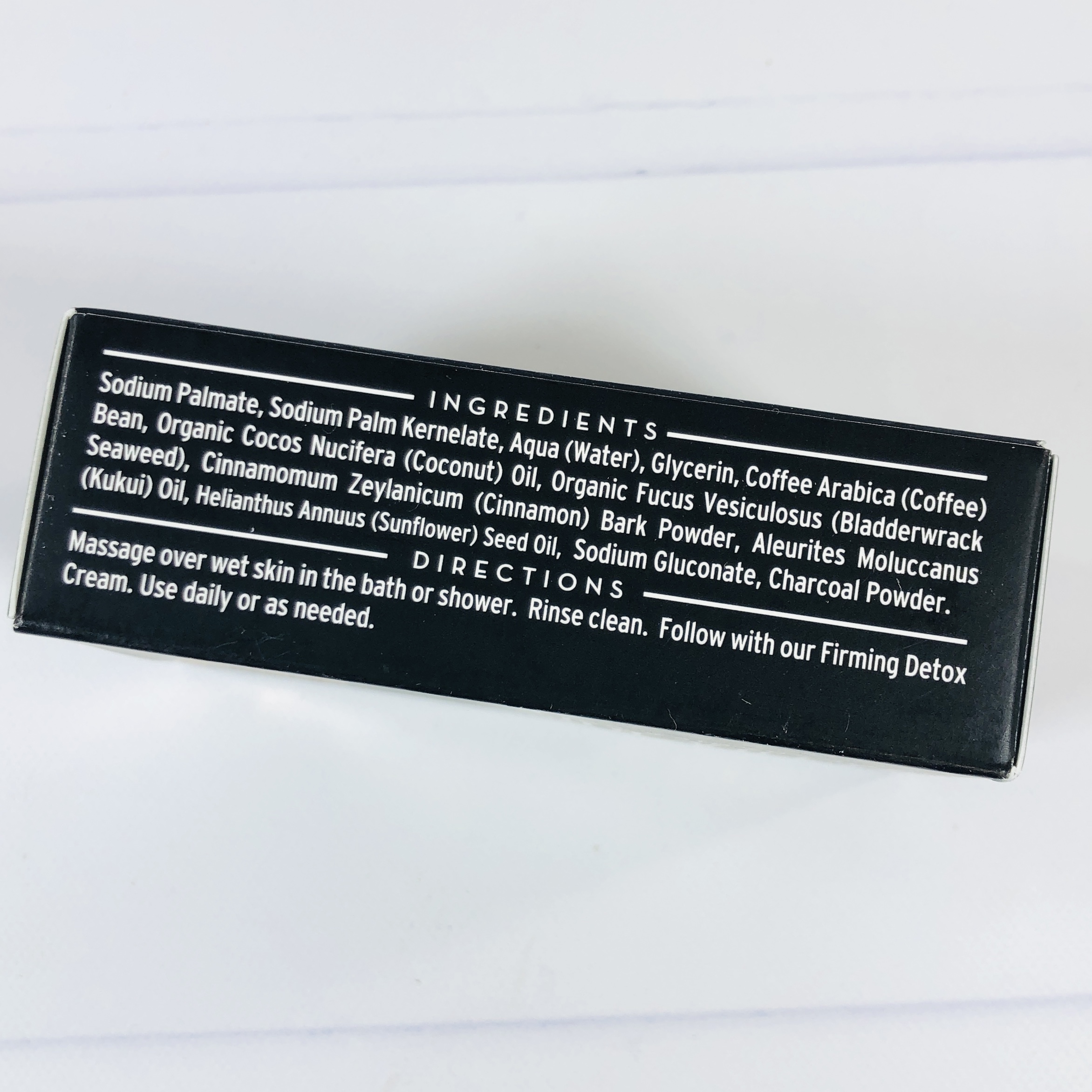 The ingredients include coffee, seaweed, cinnamon, and charcoal.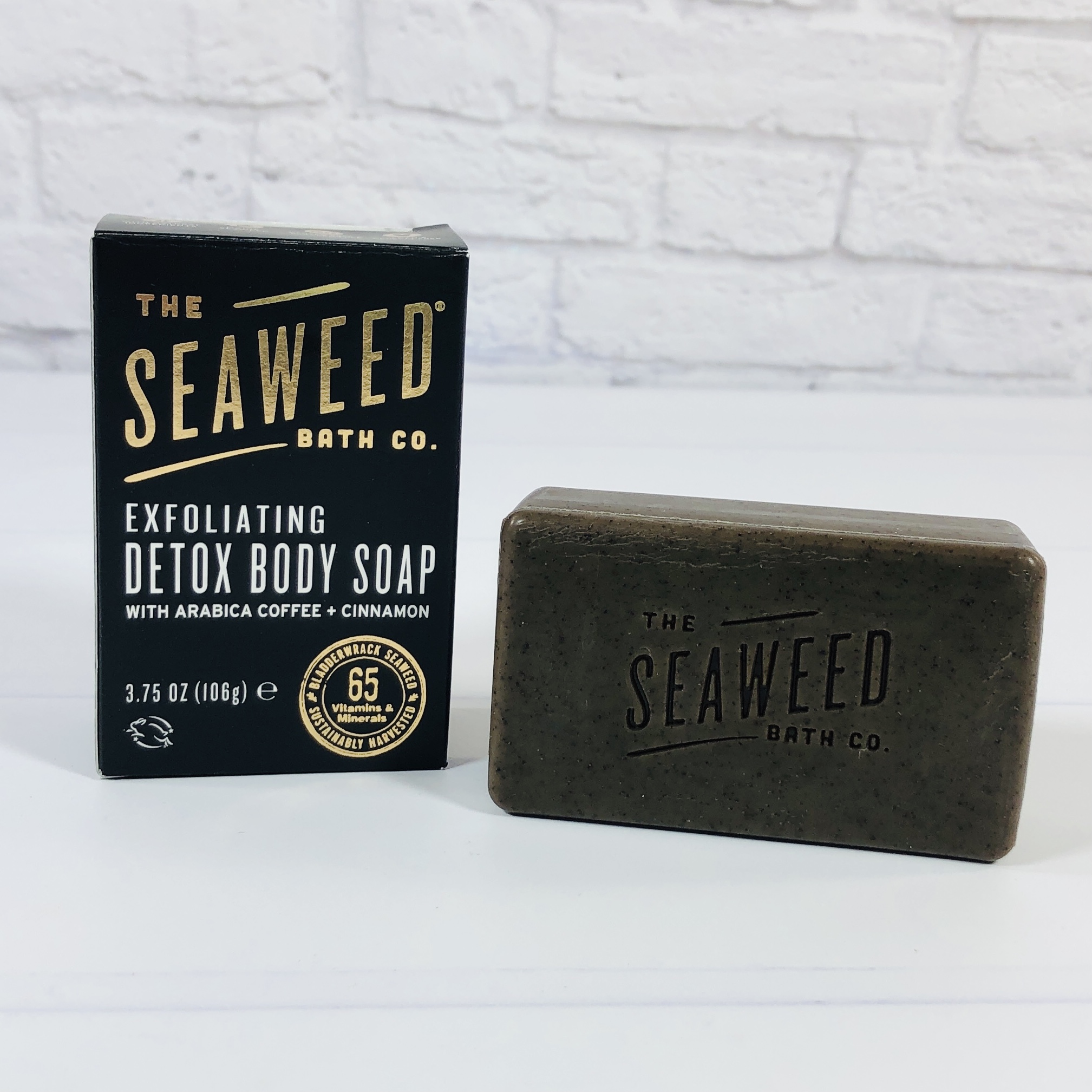 I know detox is a popular word to use in skincare but the skin isn't a detoxifying organ, the liver and kidneys take care of all of that. What this can do is remove dirt, sweat, and other undesirables from the skin at the end of the day so the skin can get busy healing itself over night. It lathers well, doesn't have much scent, and has a fine, gritty texture.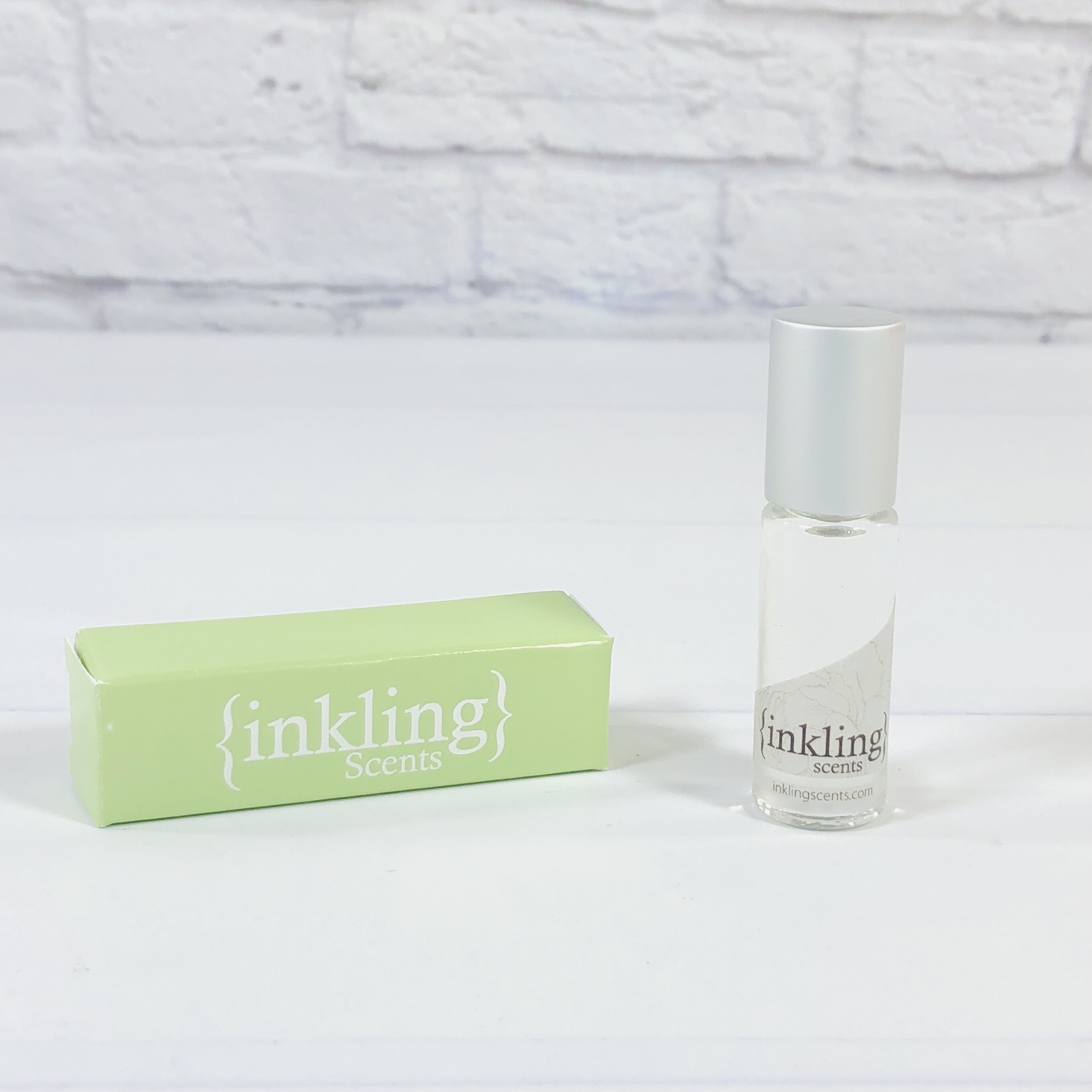 Inkling Scents Gossamer Perfume ($15) Inkling makes oil-based perfumes (as opposed to alcohol-based) which may be scented with essential oils or perfume oils. This scent has a classic floral fragrance and I think that it lasts on the skin for much longer than an essential-oil based fragrance.
Gossamer has notes of pink peony, freesia, lychee, magnolia, lily of the valley, rose, cedarwood, amber, and honey.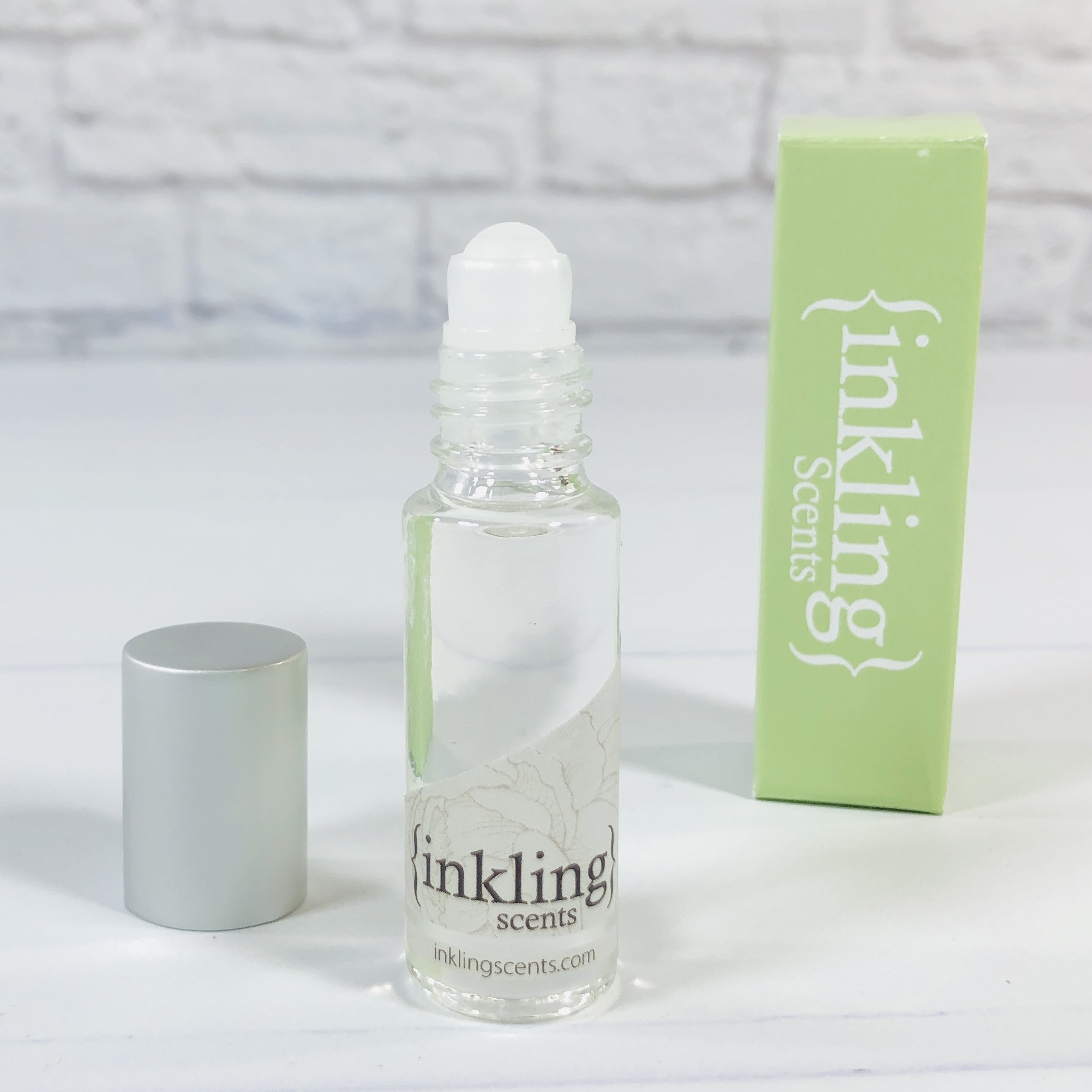 I knew this scent the moment I rolled it on, it smells just like my daughter's favorite fragrance. I asked her to smell it and tell me what she thought and she immediately said "It smells like Chloe" and that is just what I thought too. If you Google those scent notes above they immediately bring up that classic fragrance.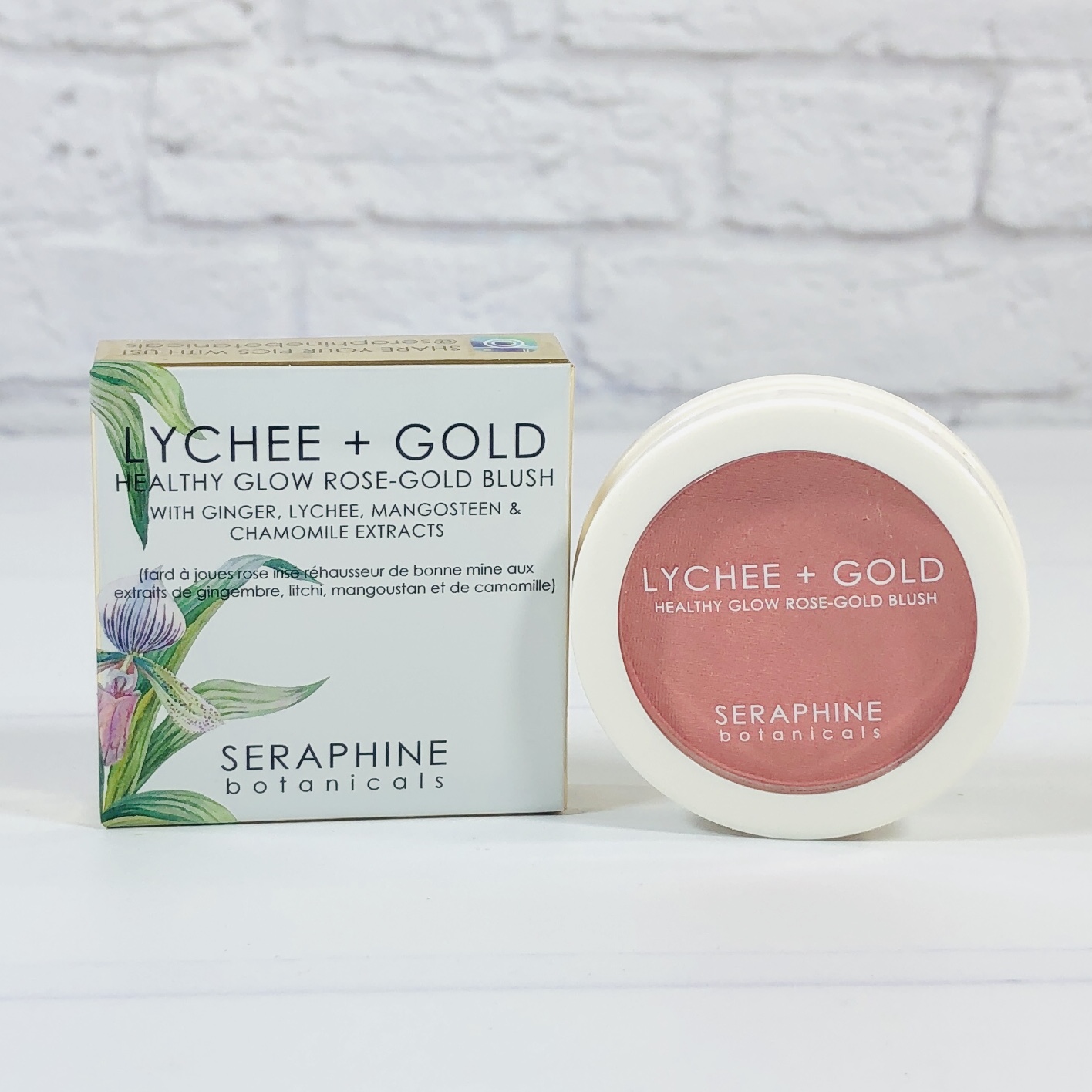 Seraphine Botanicals Lychee + Gold Glow Blush ($14) I love this blush, I think this is the second one I've owned in this shade and it is such a wonderful blush/highlighter combo.
Here's the ingredients. It includes ginger, mangosteen, and lychee extracts.
It has "micro gold frosting" that subtly shines on the cheeks so there's no need to add extra shimmer there.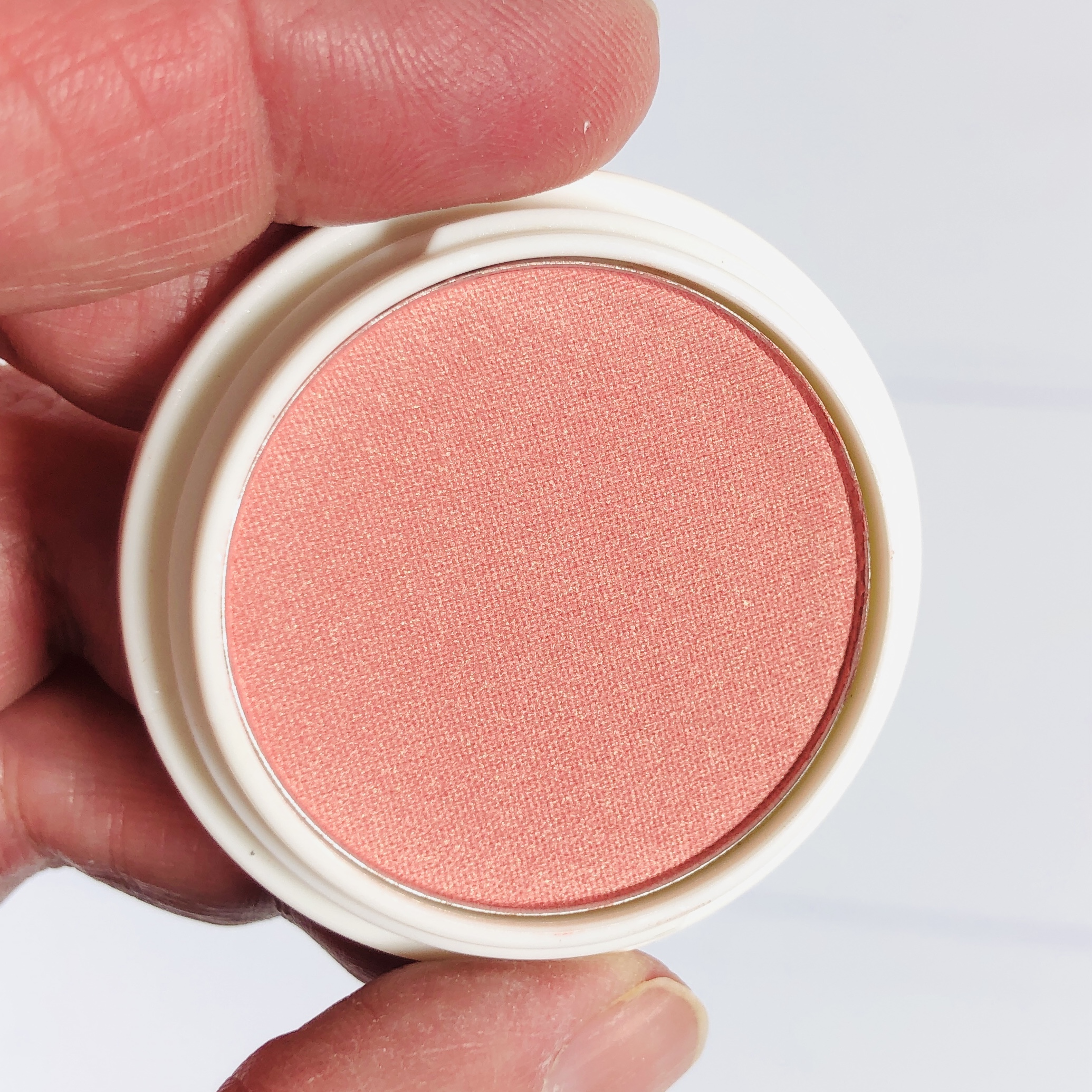 It looks really good on my complexion and a little goes a long way.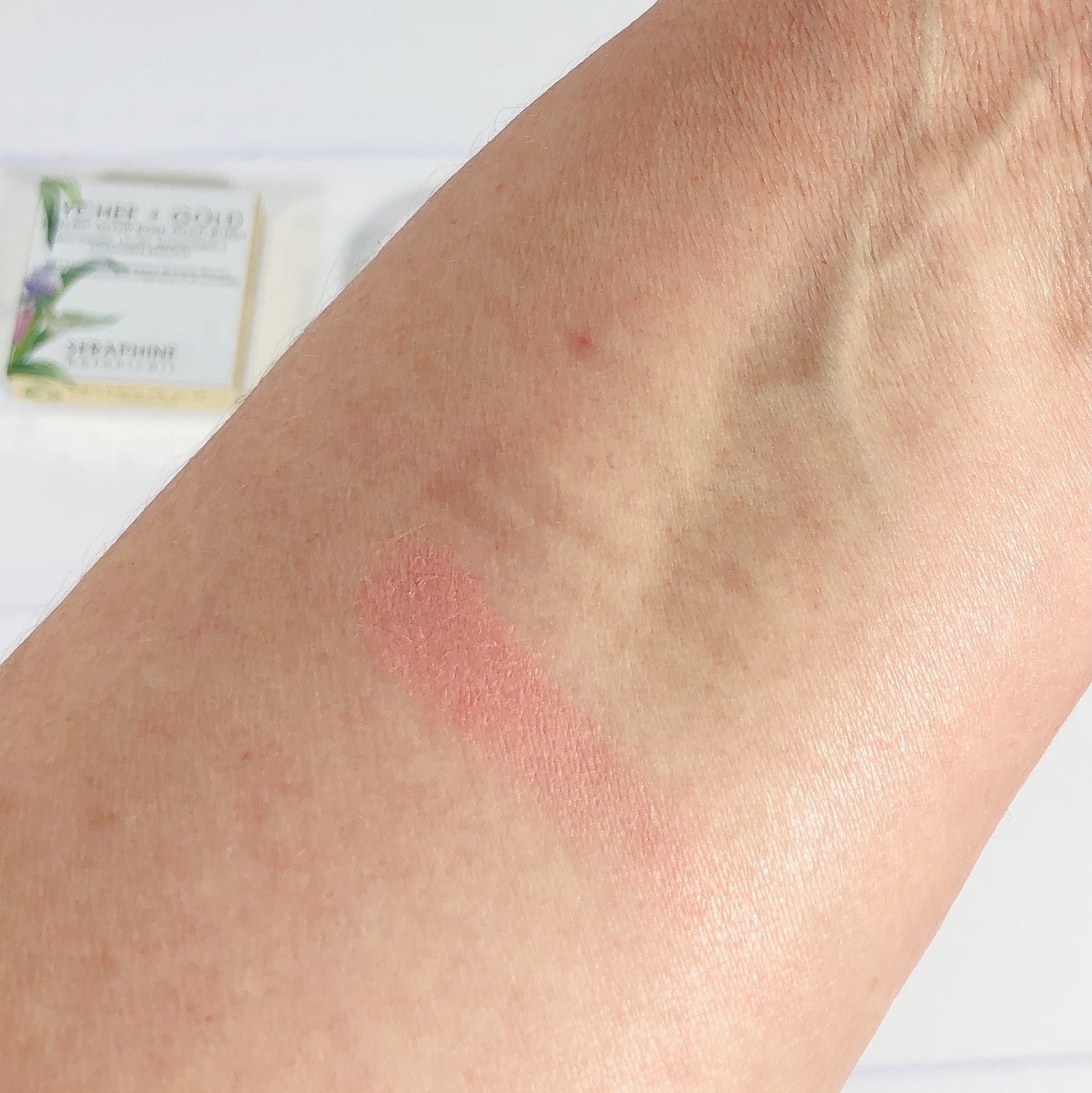 Here it is swatched!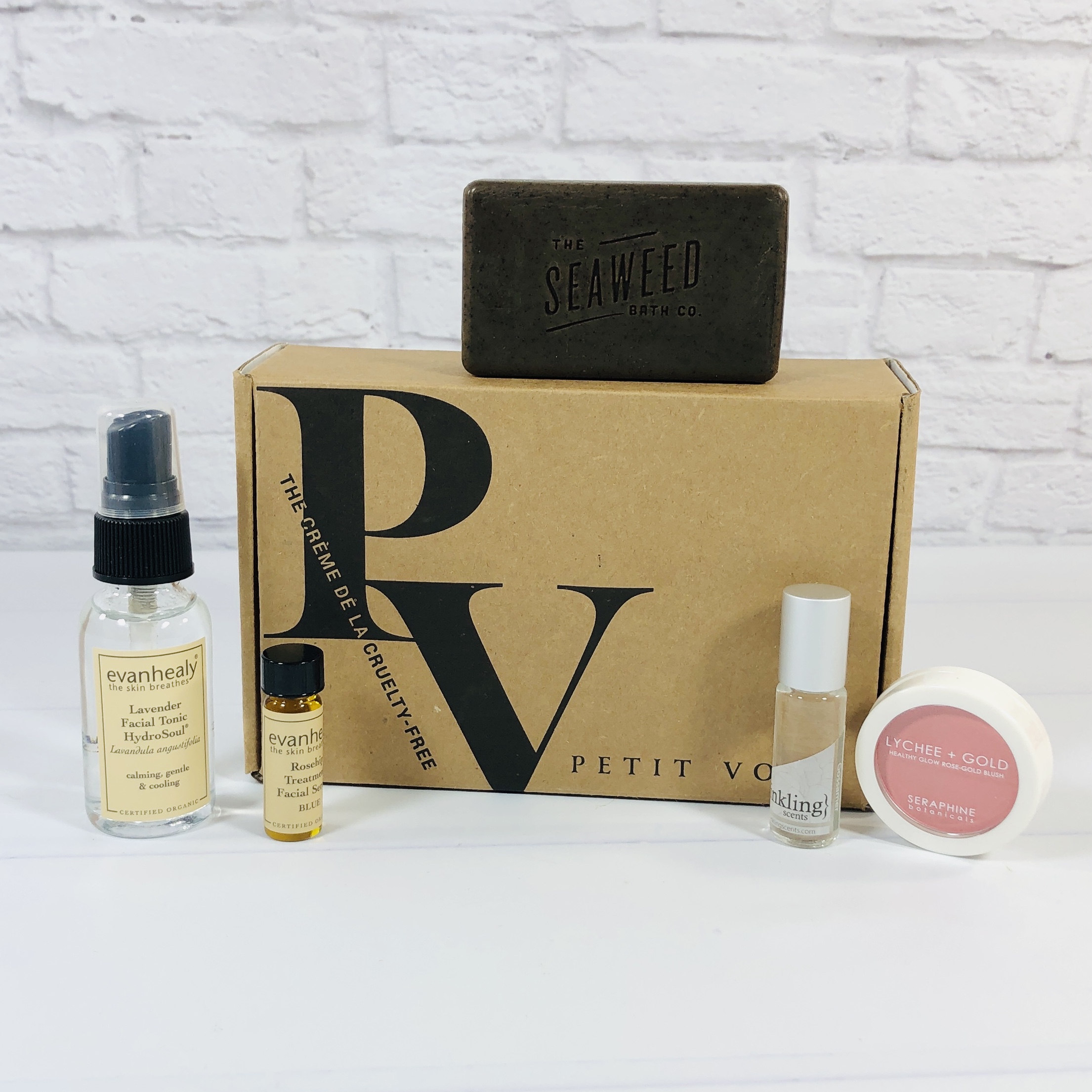 The January Petit Vour collection was one of the best ever! The assortment was awesome too: a soap, a hydrating skin combo, a perfume, and a luminating blush. The perfume smells like a classic scent and is long lasting on the wrist. The soap feels good on my body and the blush brightens my face. My favorite of course was the Evanhealy combo kit, I love this brand and am happy to see Petit Vour getting the word out about them. I will use up every product so this box gets two thumbs up from me!
What did you think of this month's Petit Vour? I'd love to hear your thoughts on this box in the comments! 
Visit Petit Vour to subscribe or find out more about this vegan beauty subscription box!