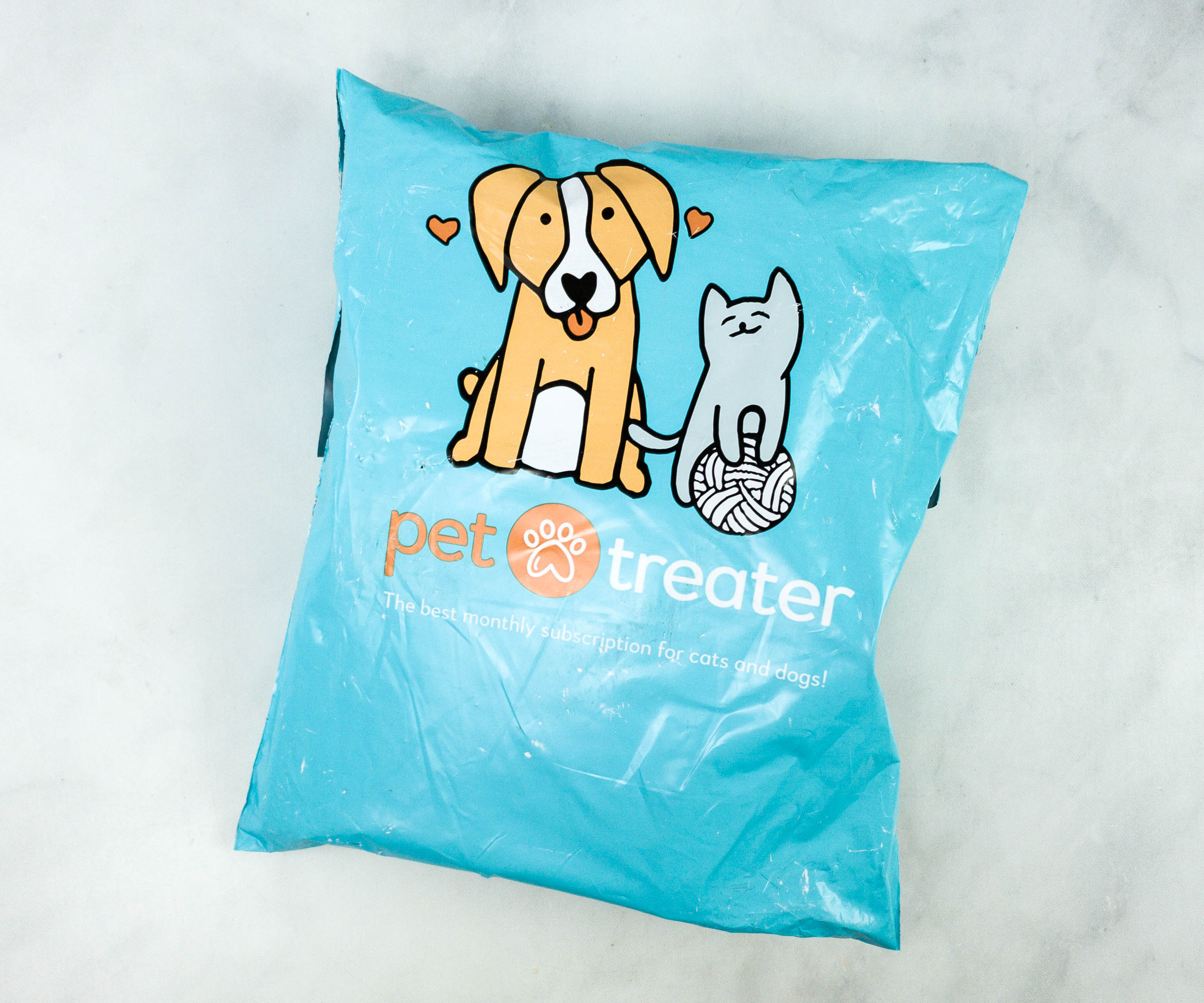 Pet Treater Dog Pack is a monthly dog subscription! Every month you receive at least one bag of treats made in the USA or Canada along with one toy each month for $15 and free shipping. Small, medium, and large dog options are available. Subscribers have access to secret deals and add-ons. It's formerly known as Mini Monthly Mystery Box for Dogs and Pet Treater Dog Box Mini. Pet Treater Dog Pack is a smaller version of Pet Treater's Deluxe Dog Pack.
DEAL: Get 10% off your first month with coupon code DOGPACK10.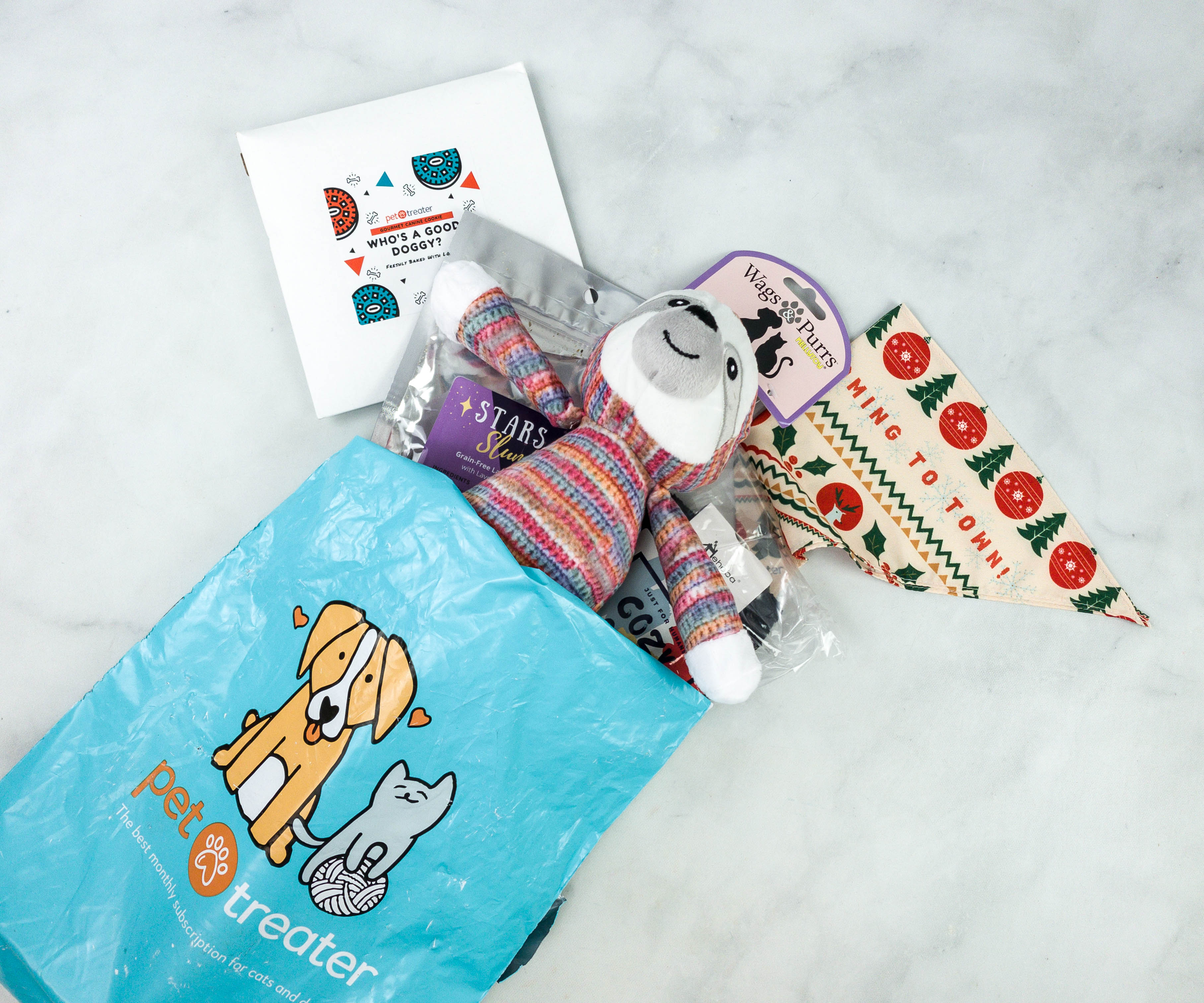 The items arrive in a pouch instead of a box. The package this month has no extra packaging and all the items arrived in perfect condition.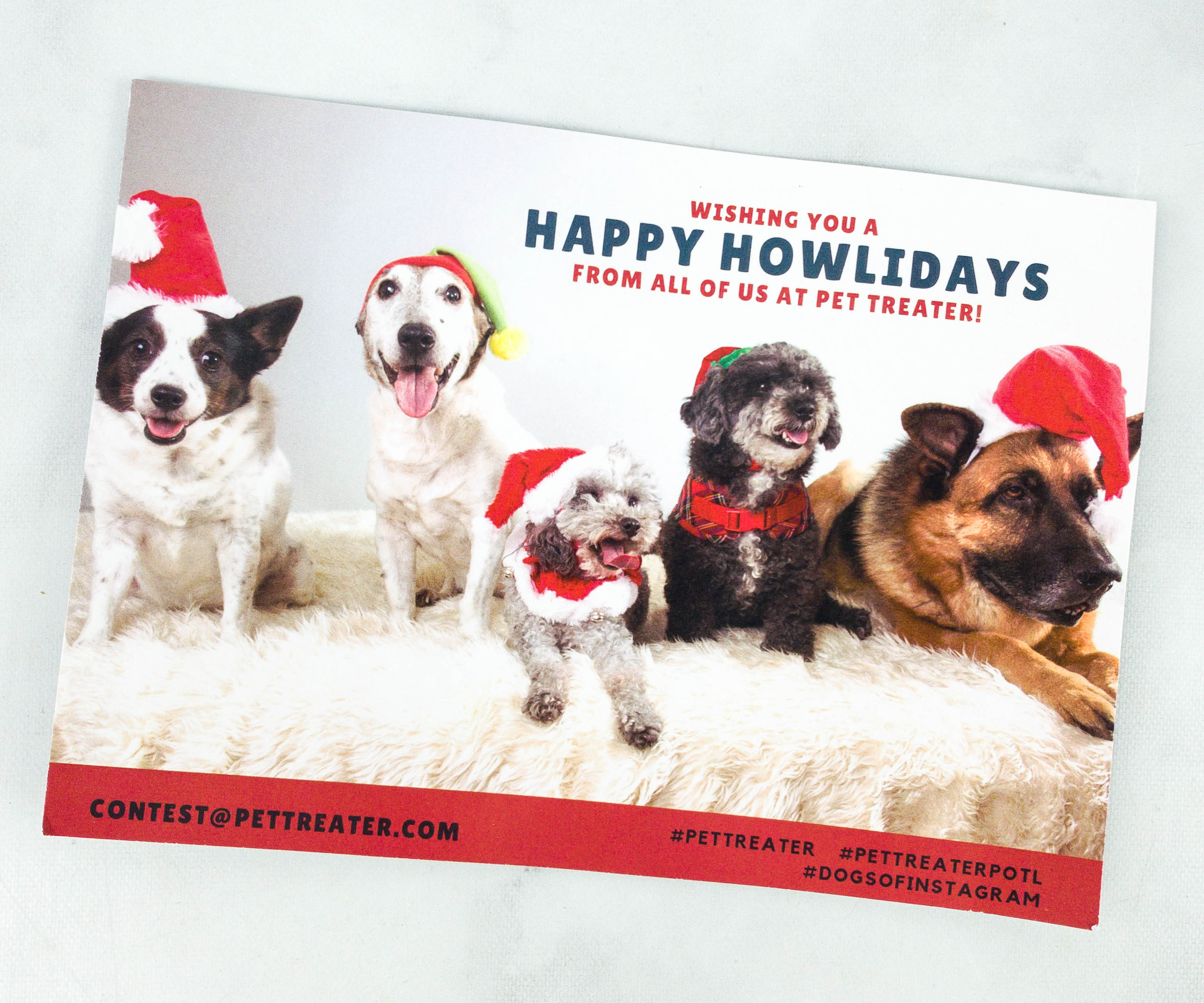 This month's pack includes a greeting card from Pet Treater.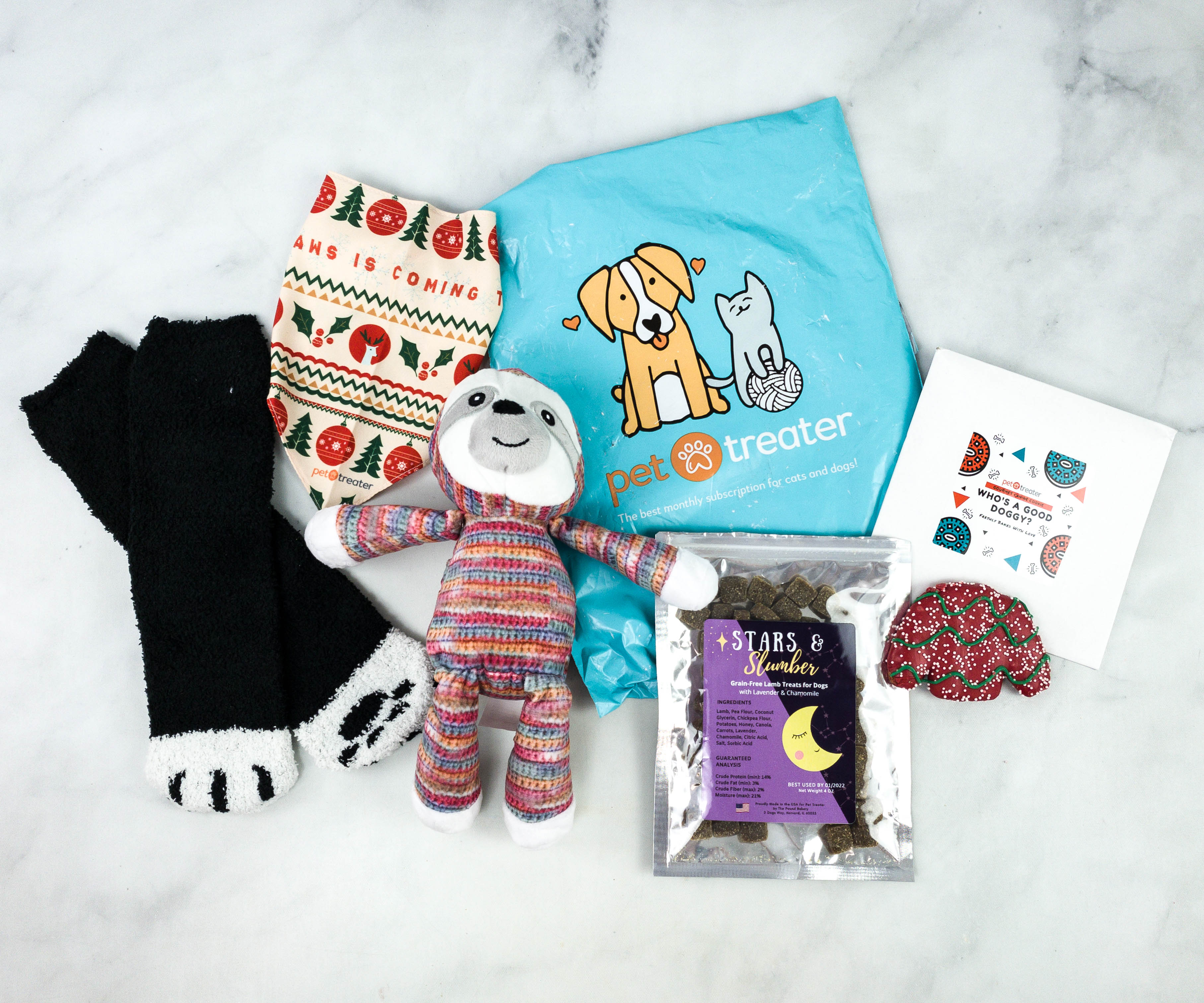 Everything in my December 2020 box!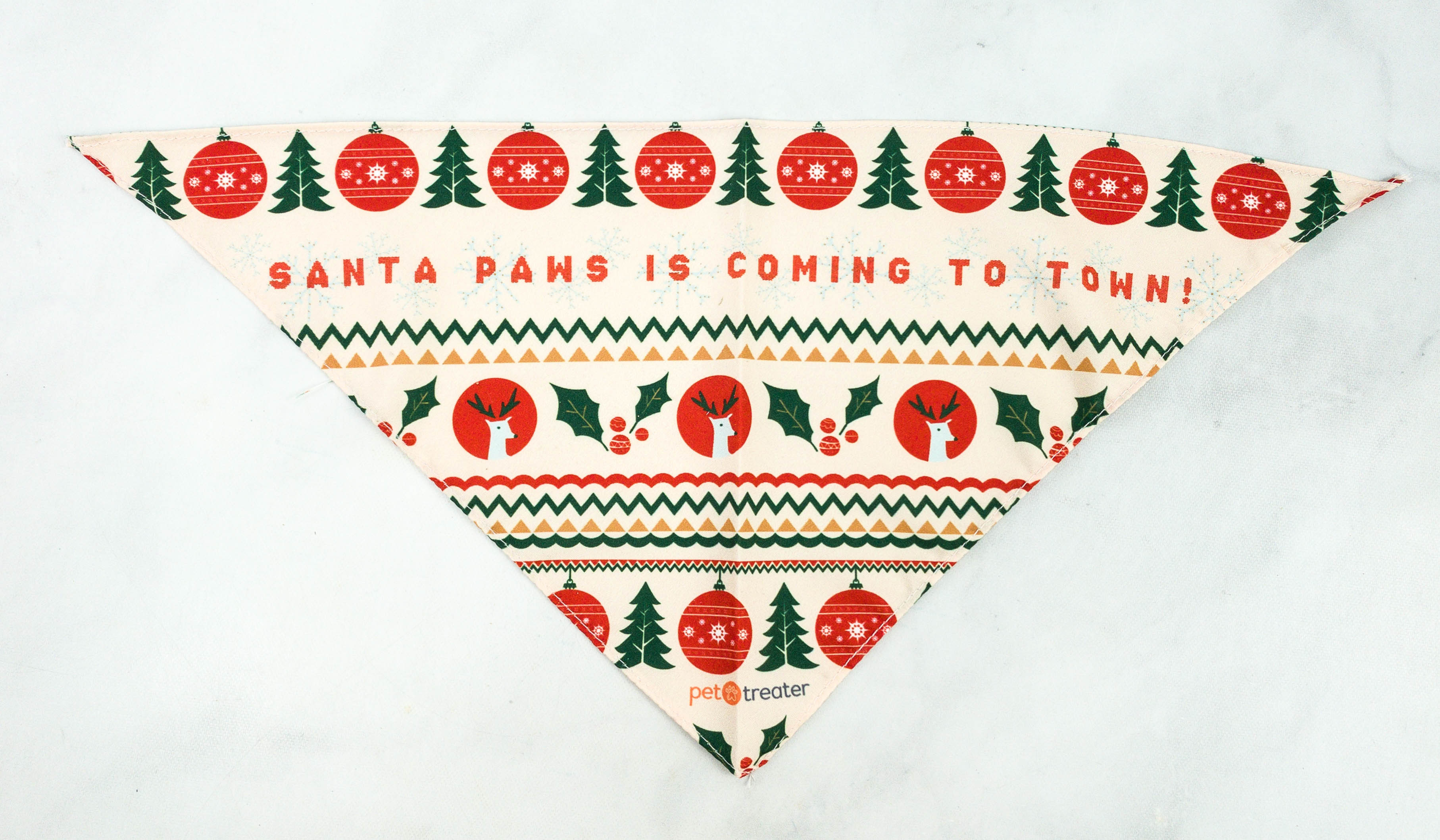 Bandana. It's a cute bandana made from high-quality fabric! The lovely Christmas-themed design features a Christmas tree, Christmas ball, reindeer, and ornaments lined in an orderly pattern.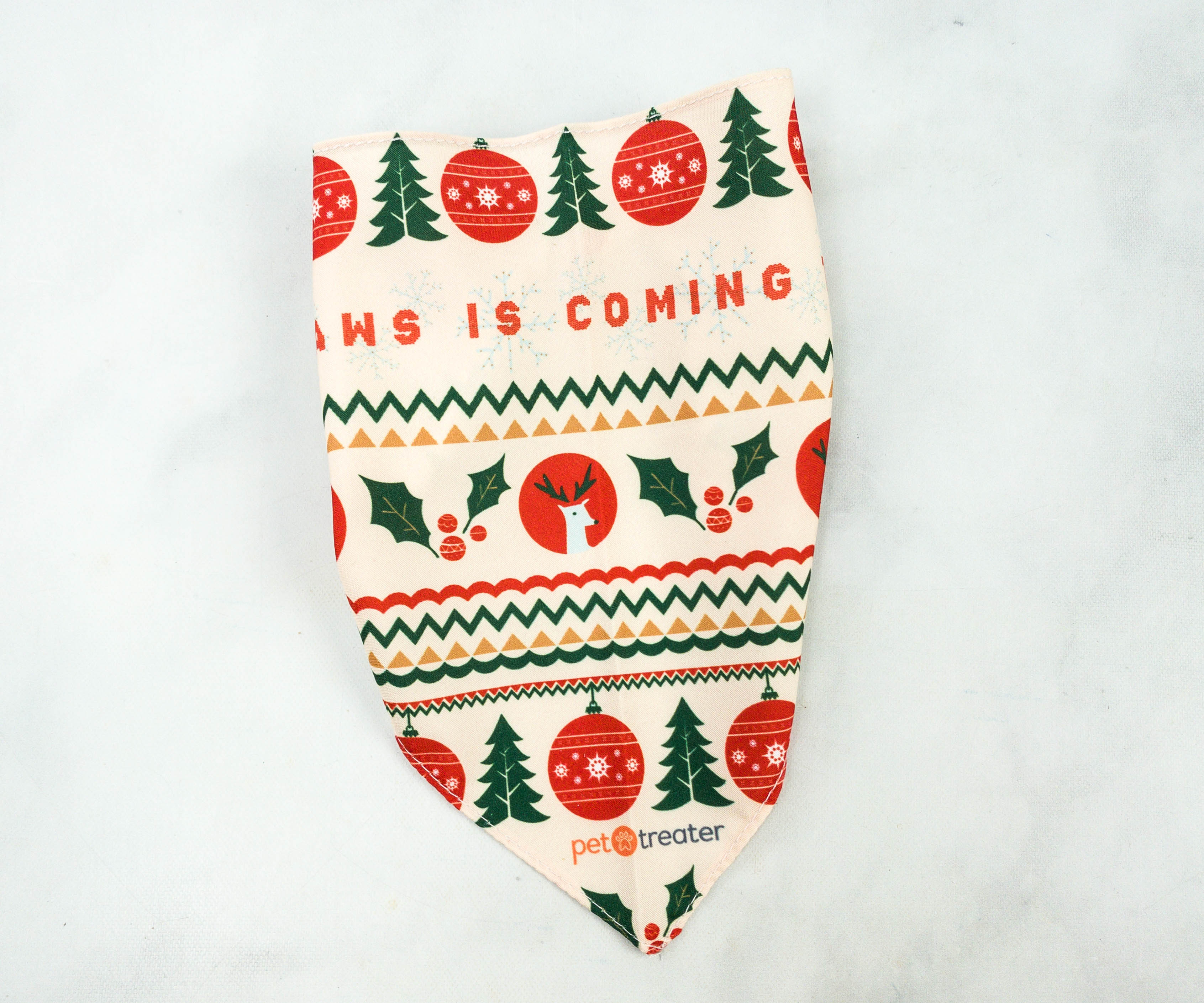 The bandana is soft and lightweight.  I can easily and comfortably wear it on my dog's neck!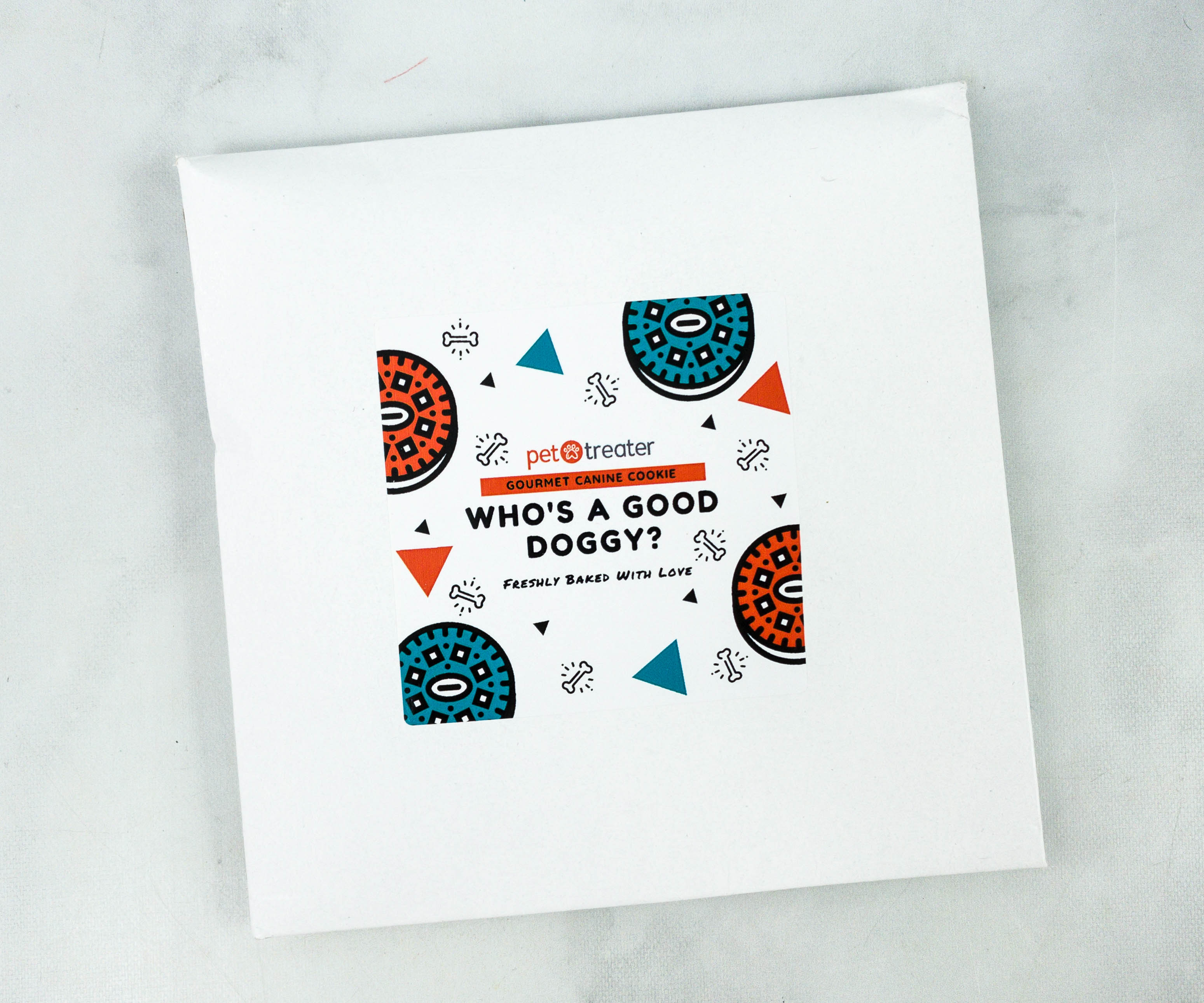 Gourmet Canine Cookie. Here's a staple dog snack in the box, the gourmet canine cookie! This biscuit is made from clean ingredients including whole wheat flour, oats, canola oil, and honey.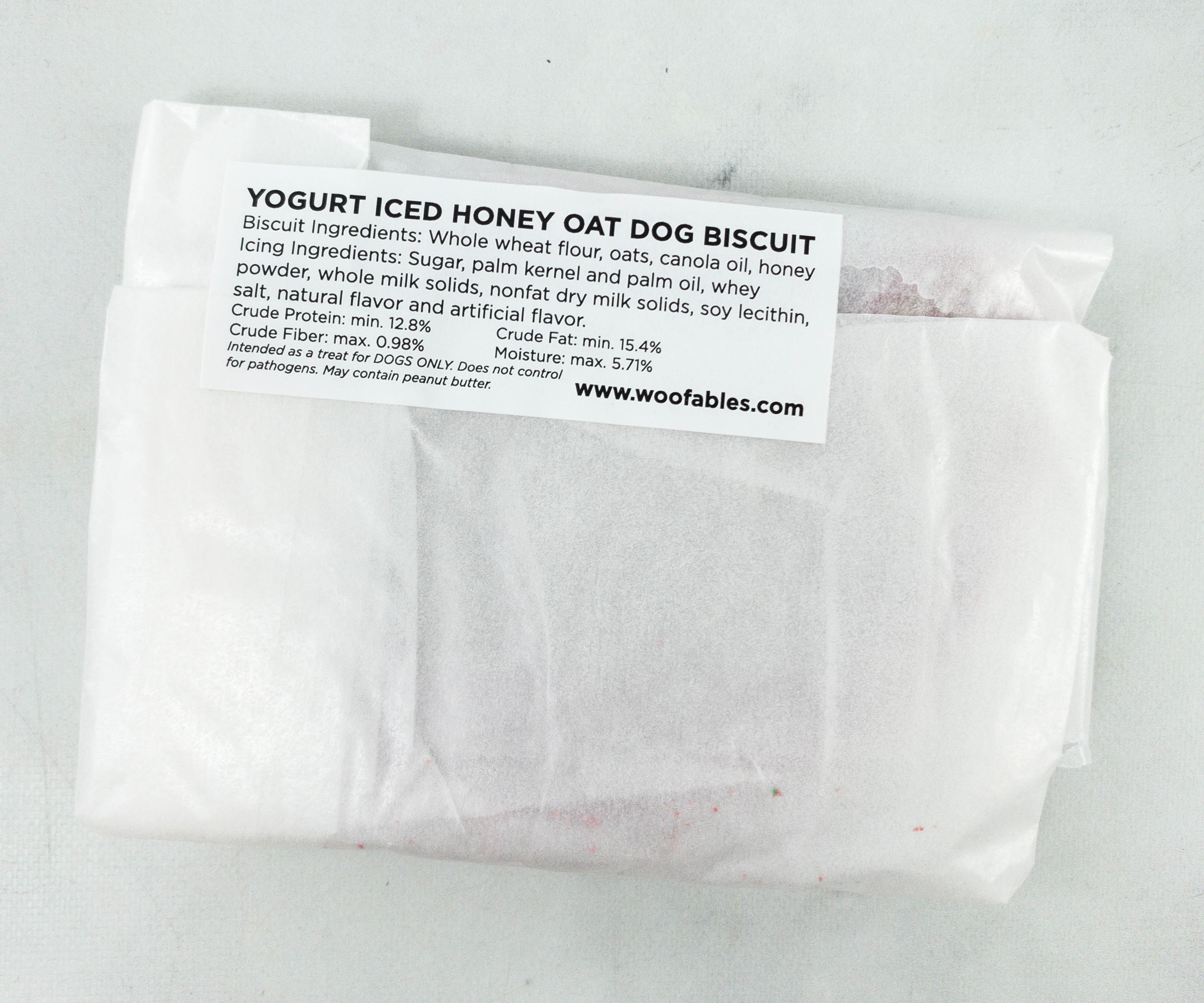 The icing top is made from sugar, palm kernel and palm oil, whey powder, whole milk solids, non-fat dry milk, soy lecithin with natural and artificial flavorings.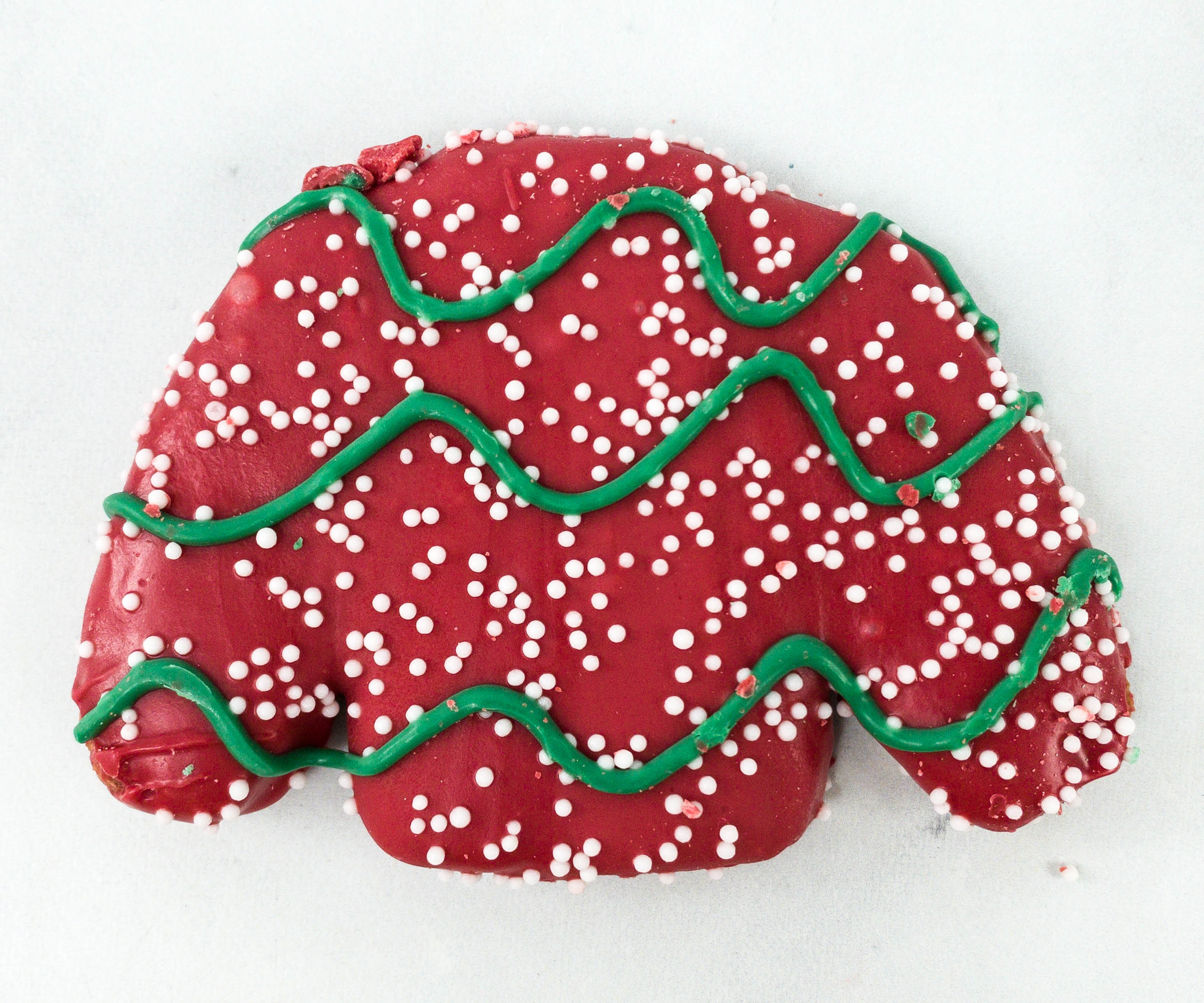 The crunchy cookie is shaped like a Christmas sweater. Buffy loved it!
Stars & Slumber. This is a pack of grain-free, nutritious treats are made with lamb, potatoes, honey, carrots, lavender, and chamomile.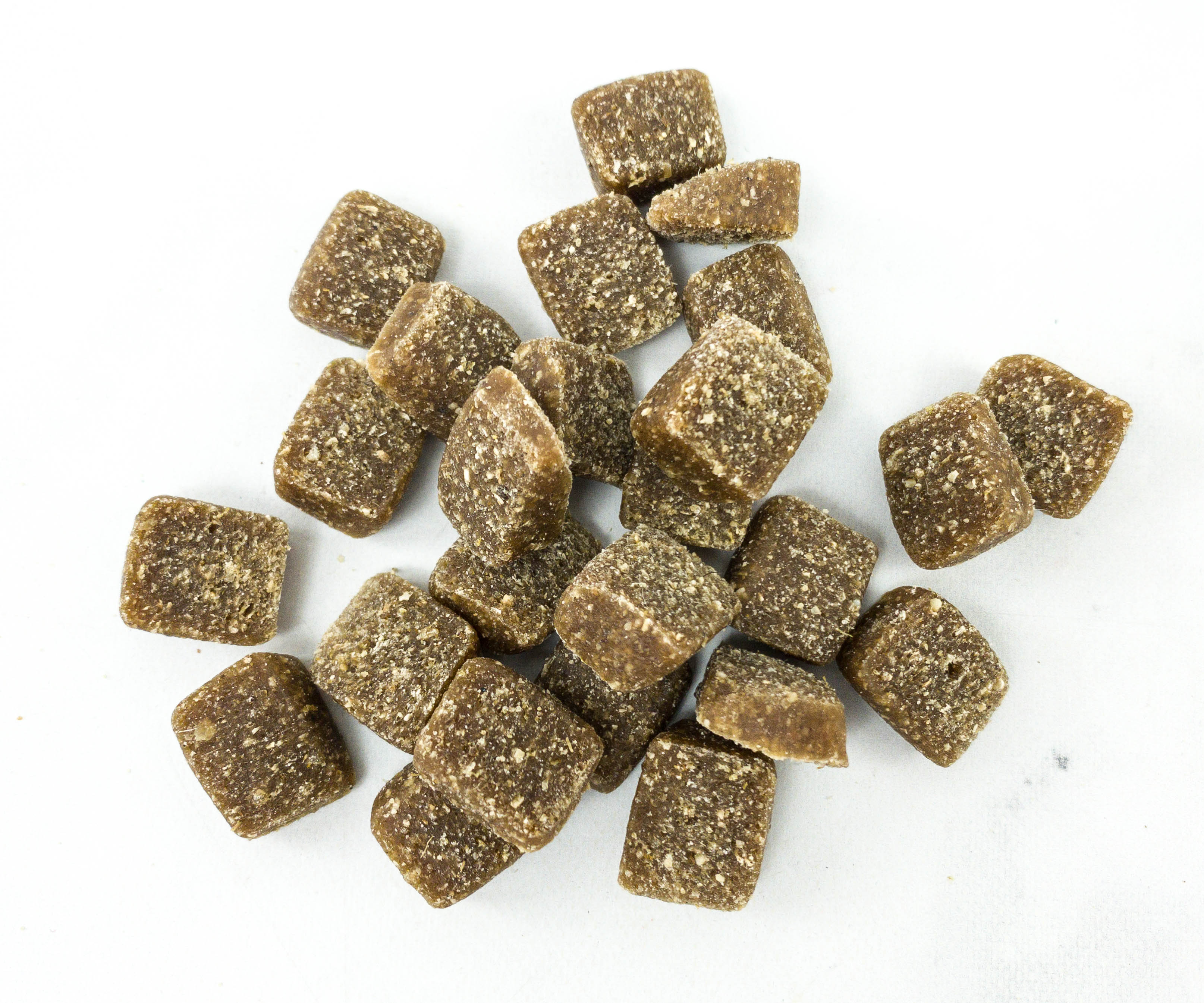 The treats are chewy and bite-sized. Since they contain lavender and chamomile, they help calm and relax dogs!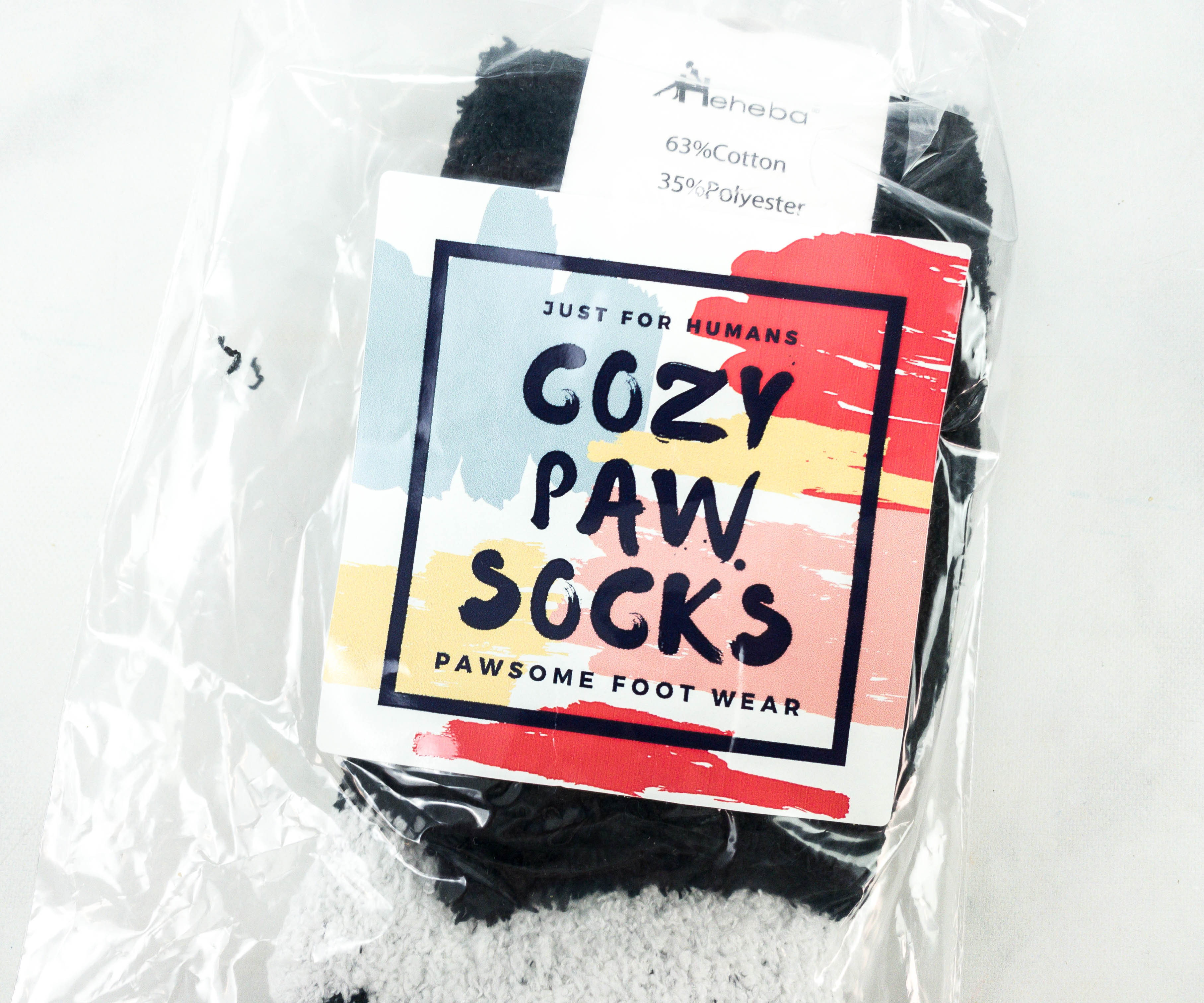 Cozy Paw Socks. This month's pack includes a bonus item for fur parents. It's a pair of cute socks!
According to the label, these socks are made from 63% cotton, 35% polyester, and 2% spandex.
The socks have a black base color with white, paw-like design in the toes. It's such a cute and unique pair!
Wags & Purrs Kellytoy Dog Plushie. The featured toy of the month is a cute and colorful sloth!
The plushie's body looks like it's knitted but it's not. It's just a nicely printed fabric. No worries though because it's puncture proof.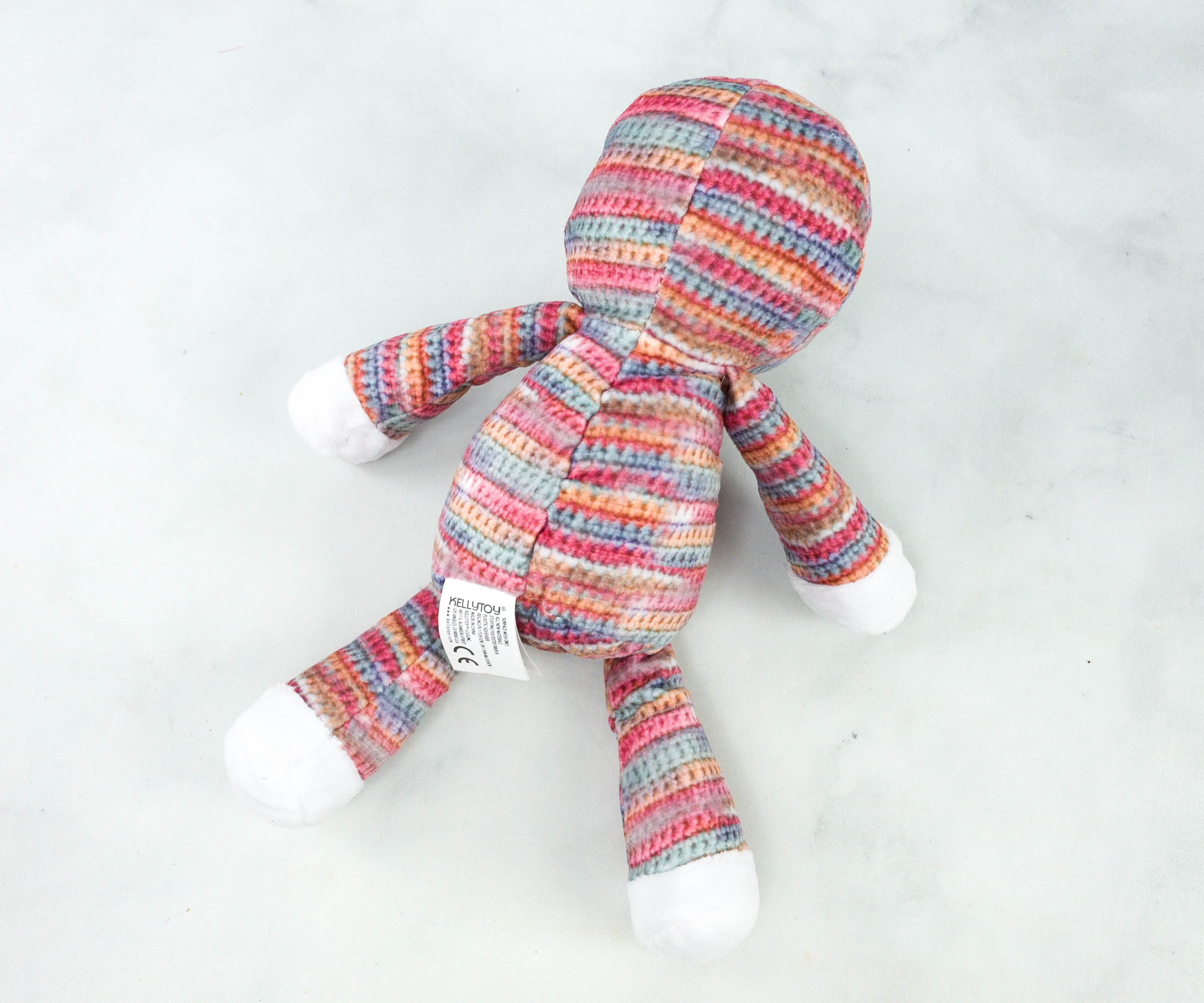 This toy also comes with reinforced stitching on seams, making it more durable.
Buffy loves her new toy! She loves carrying it around!
This month's Pet Treater Dog Pack is filled with fun items for dogs! It includes a cute holiday-themed bandana, a soft but tough plushie, a gourmet cookie, and a bag of calming and relaxing treats for dogs. Buffy plays with her new toy a lot, so there's no doubt that she loves it. She has also consumed the cookie enthusiastically and she can never get enough of the chewy bite-sized treats. This month, the pack even includes an item for pet parents, which is a pair of socks. They are so comfortable to wear. Overall, I'm satisfied with this subscription and I'm just happy to see Buffy enjoying the goodies!
What do you think of this month's Pet Treater Dog Pack?